PARIS Fashion Week Fall 2019 Trends Recap PART 2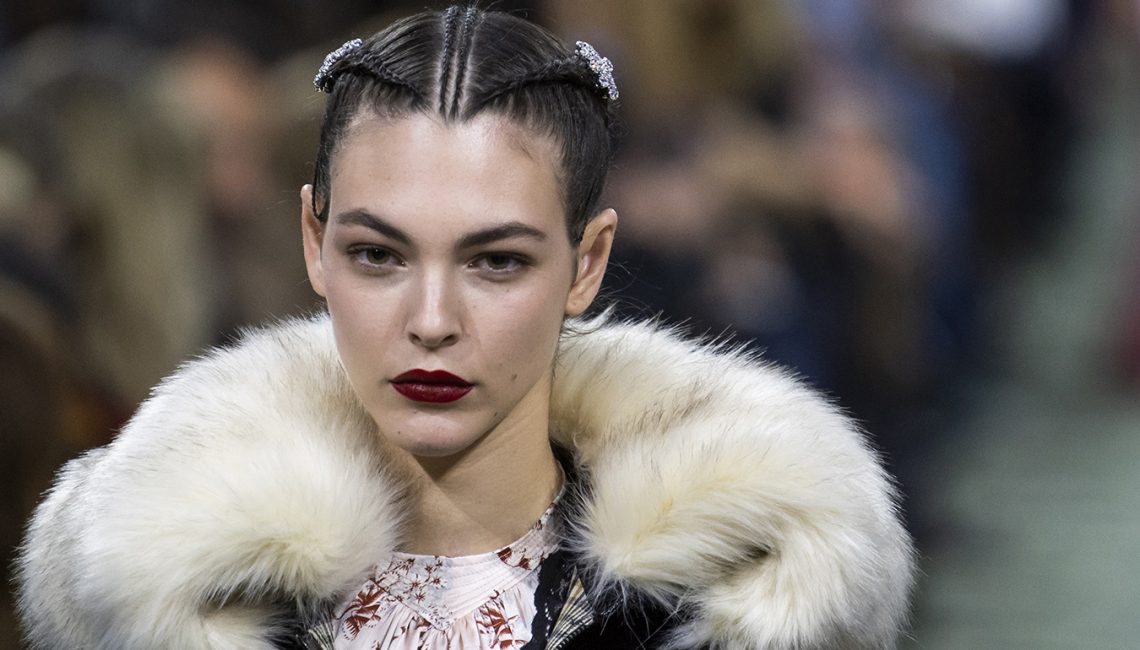 Embellishments take center stage at Paris Fashion Week Fall 2019. Even more than London and Milan we are getting the message that more means more. More sizzle. More visual interest. More personalized touches; and even more glamour! For what is being billed as traditional RTW collections, the abundance of bespoke and nuanced touches have us seeing Couture's influence without the hefty pricing…. what a deal!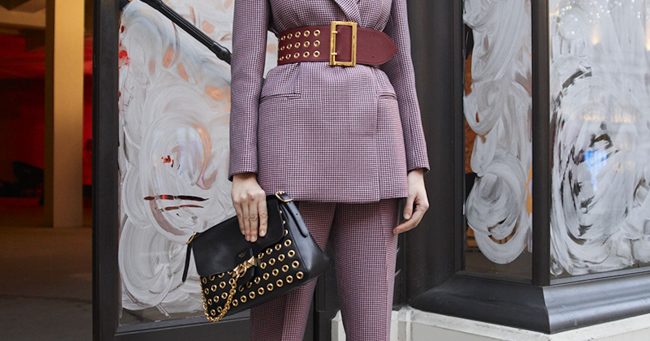 An Embellished Life at Paris Fashion Week Fall 2019
Grommets galore! Creative director Johnny Coca for Mulberry pumped up plaid in a punk kind of way and, wow, was it powerful! Bold prints like Liberty blooms, prints inspired by men's ties, and camo got the grommet touch. Chain necklaces and oversized, wide waisted belt buckles gave a tough girl image. Fur throws, capes, and collars were included and added to the texture story for fall 2019.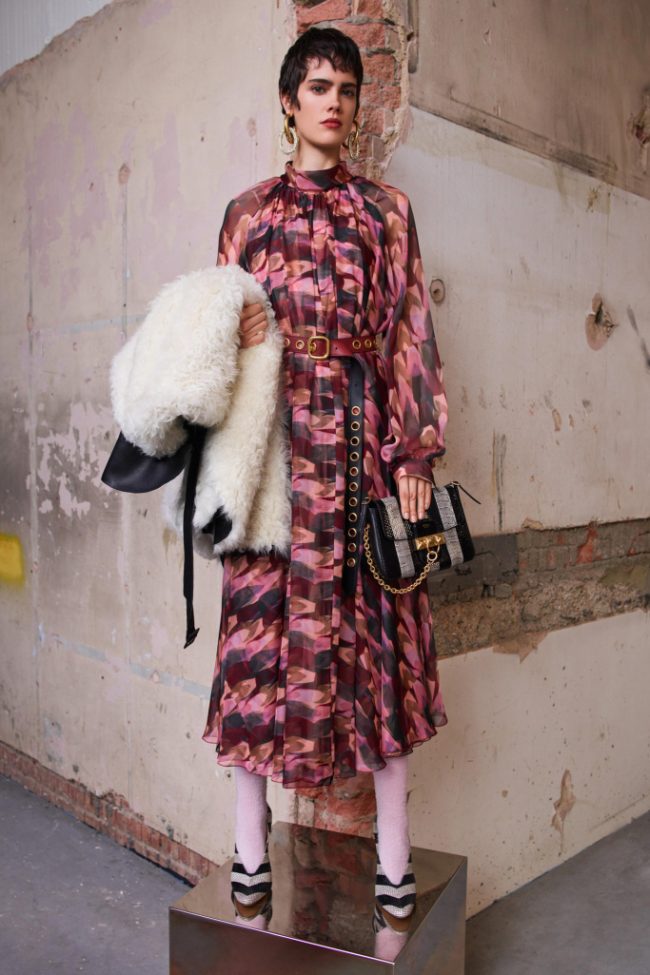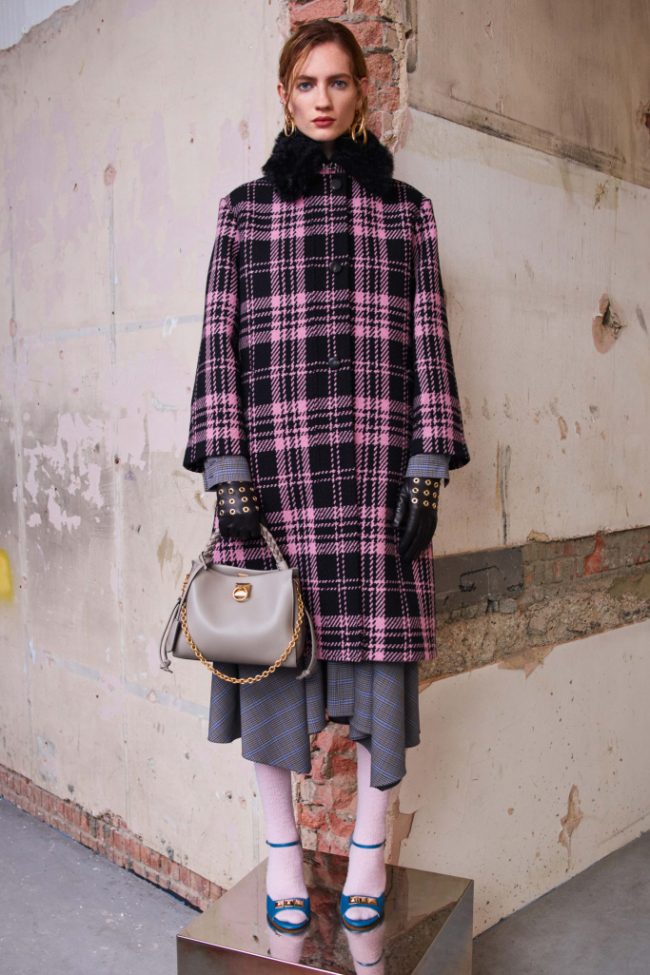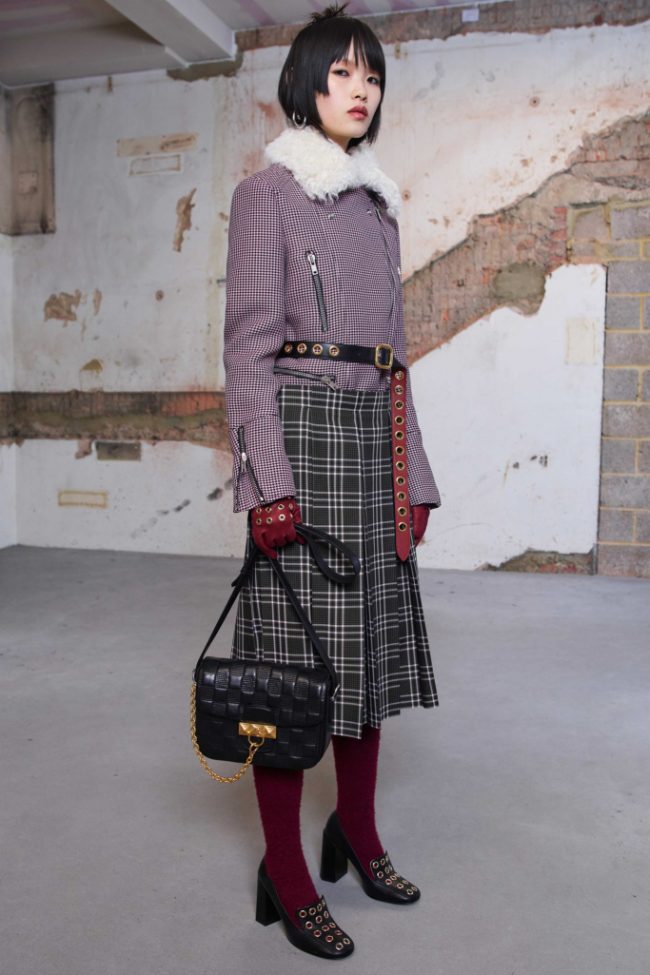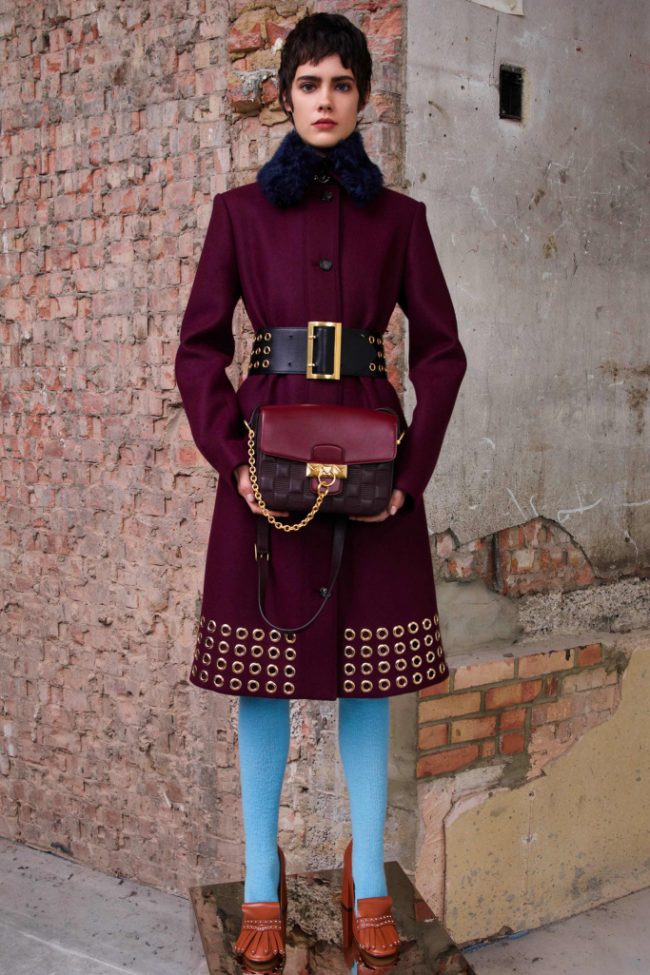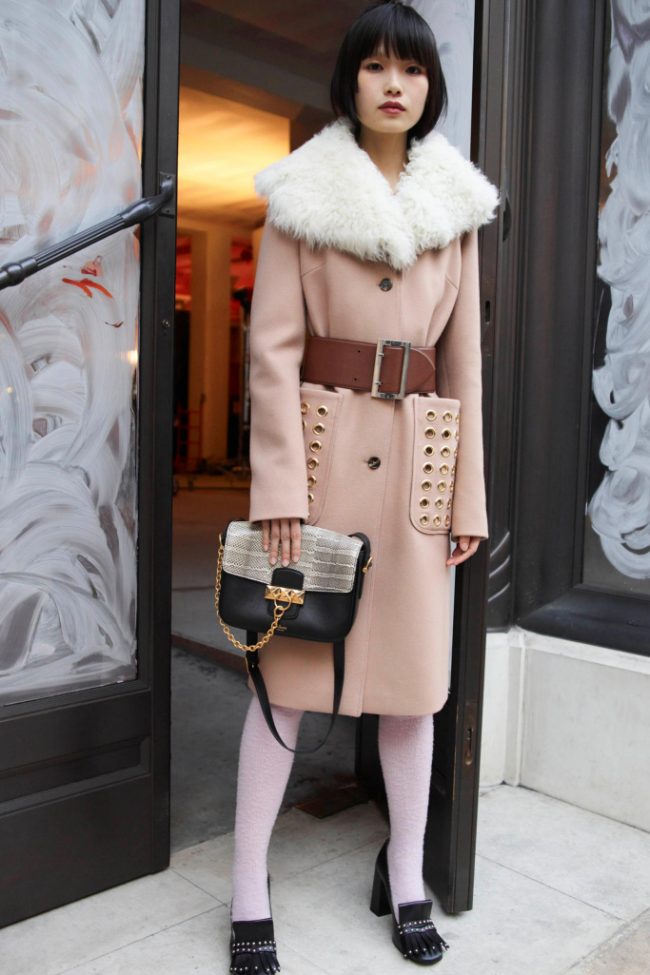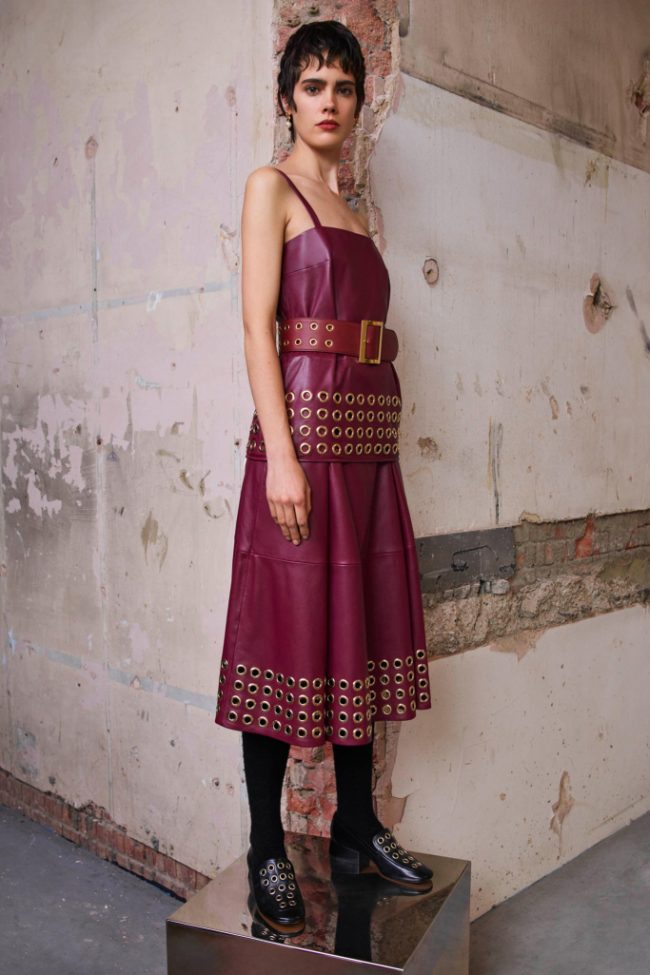 Olivier Rousteing for Balmain riffed on his muse for fall 2019 RTW: "She's got attitude; she is a troublemaker, and she doesn't care. She's defiant, but she is a paradox: She can be sweet and romantic too; she can be an angel . . . or she can be a devil. She cannot be categorized." In some cases, it was hard to decipher the fashion with all the noise of metal studs and embellishments, but then there were times that the fashion just shined. The capes, in a particular, were divine! Long and short versions, all with rounded shoulders, a black and white accordion pleat cape was a stand out among the pack.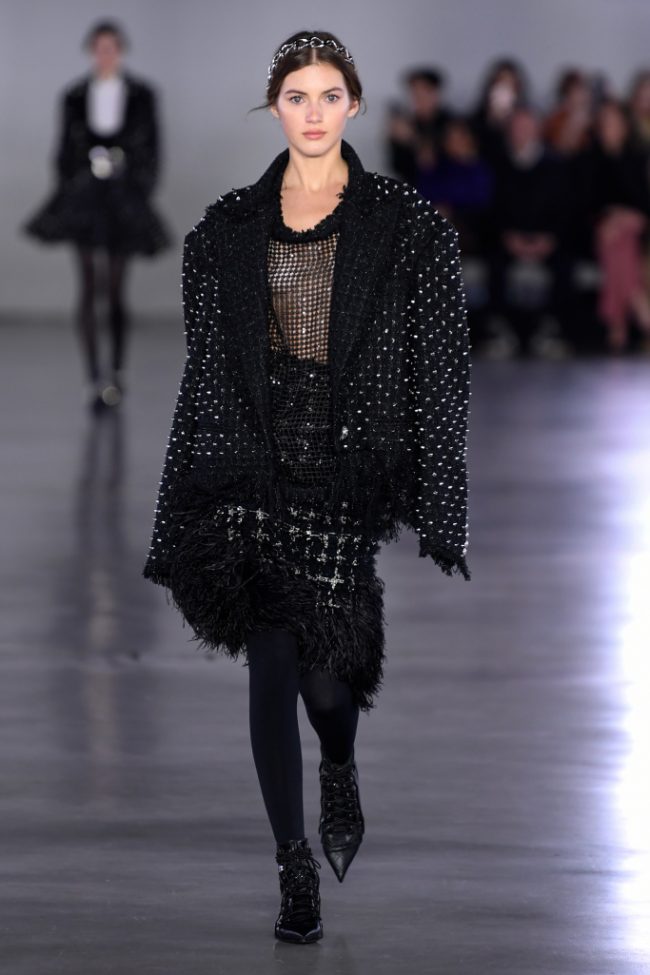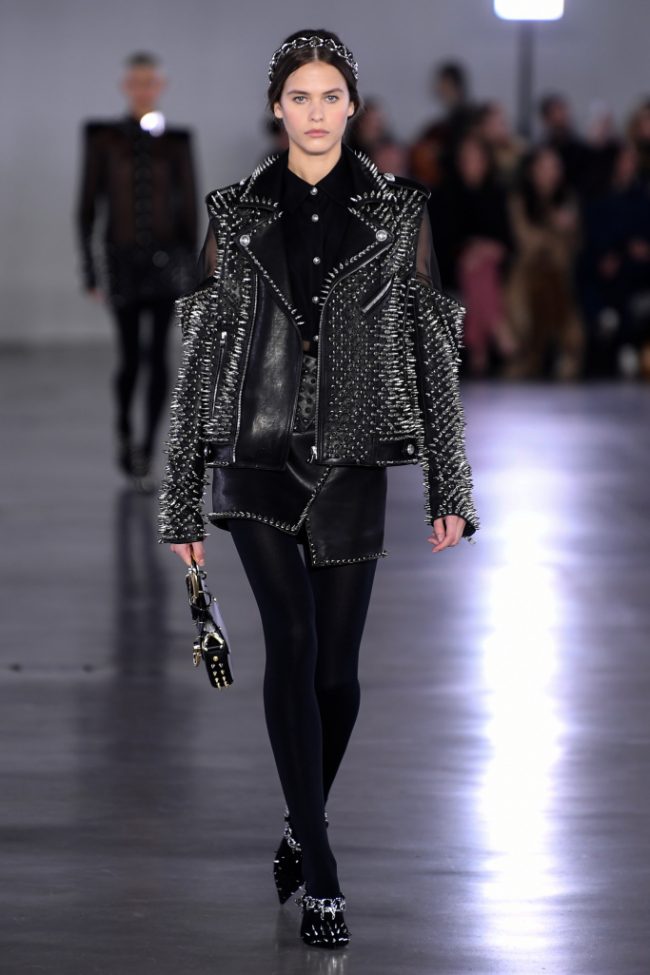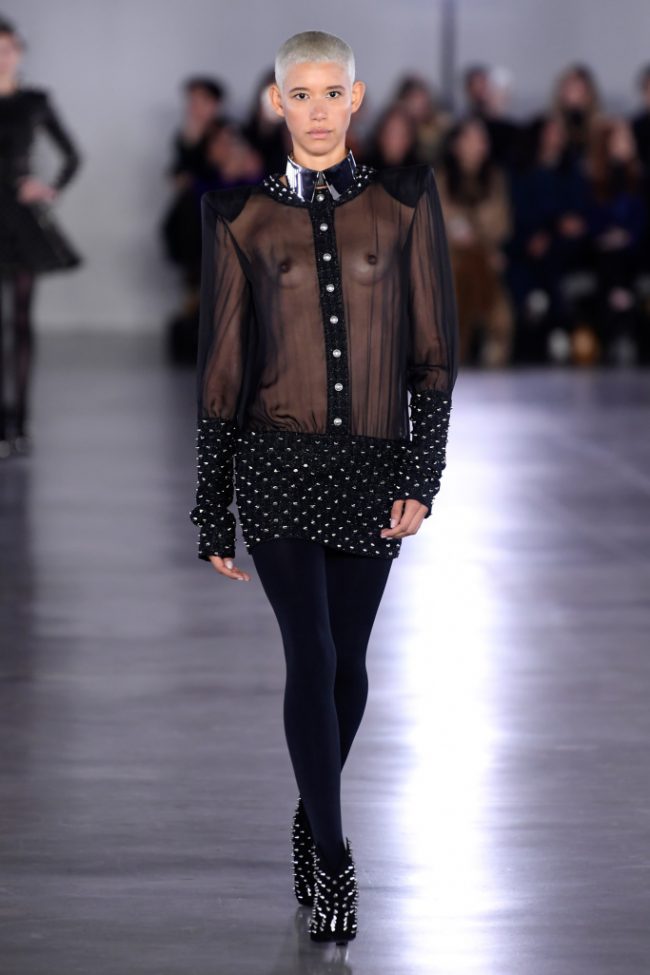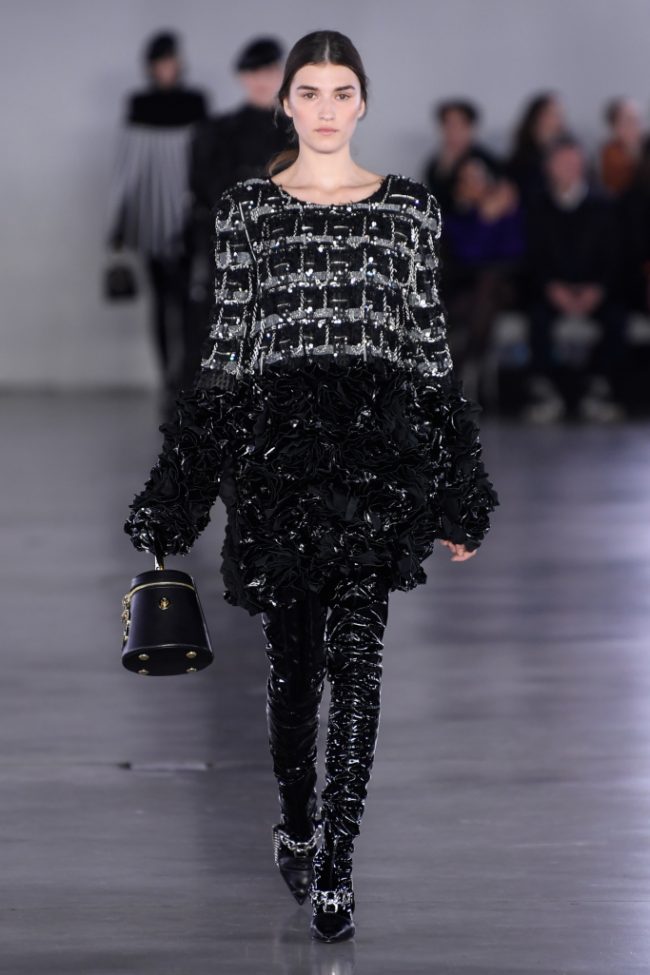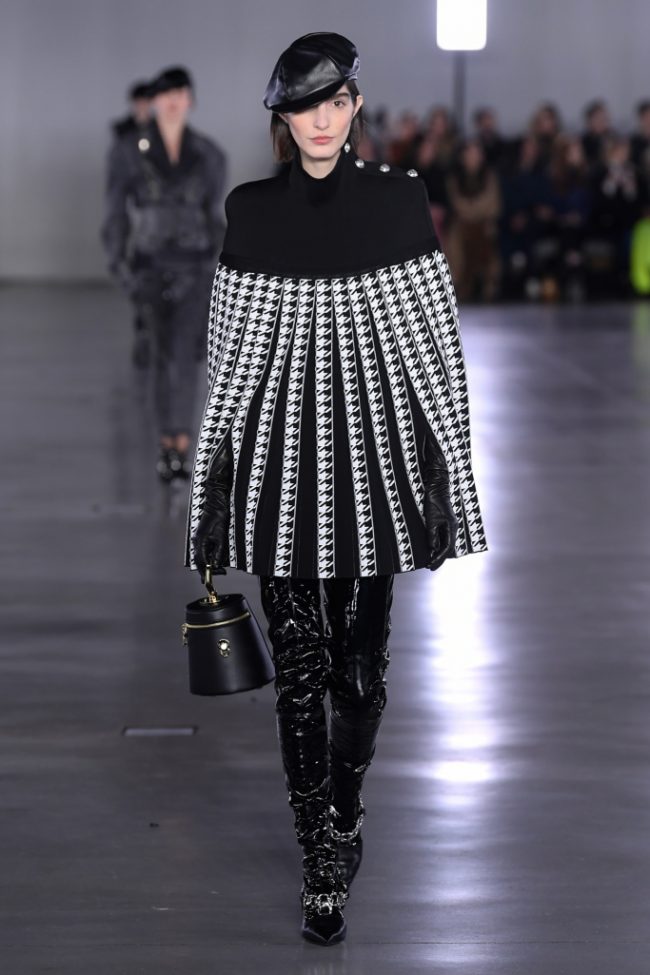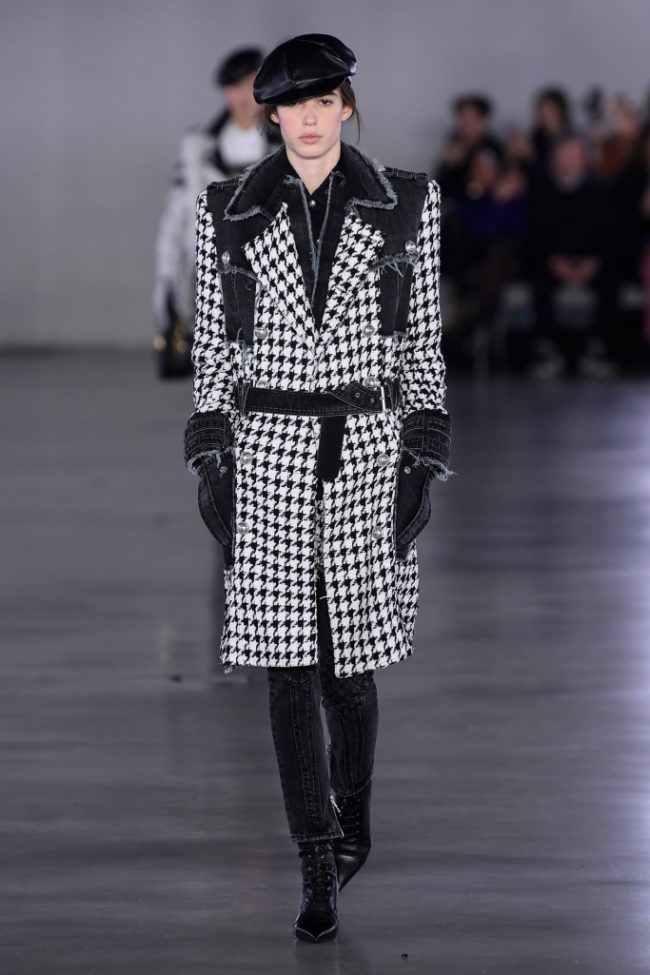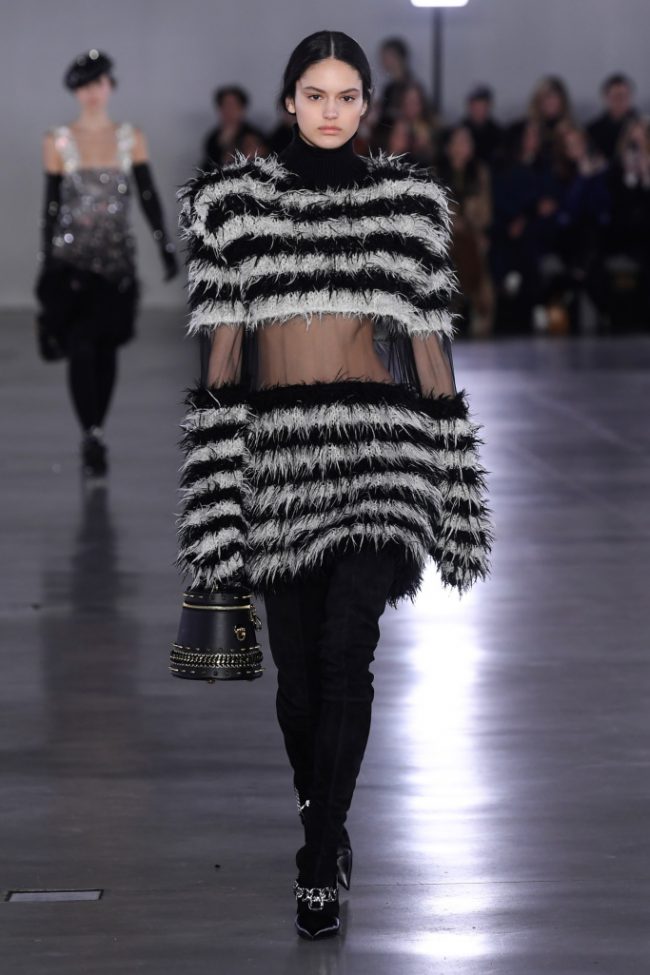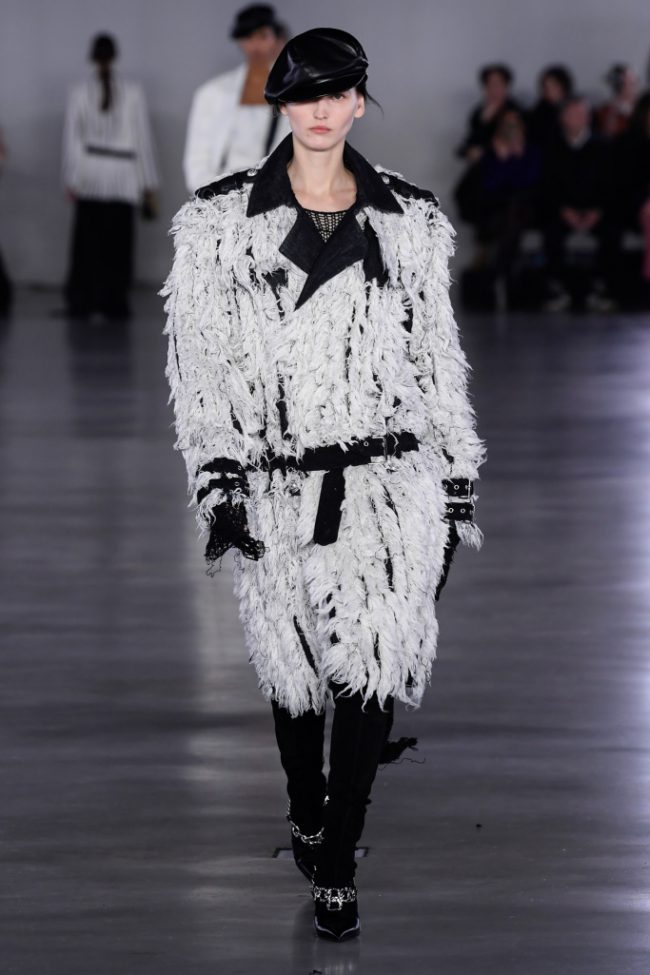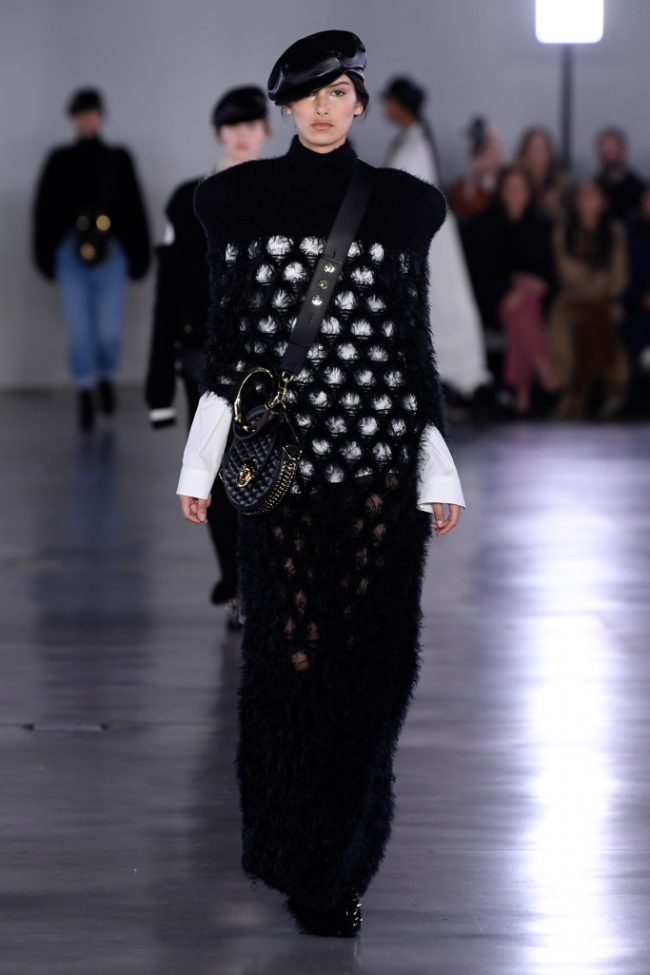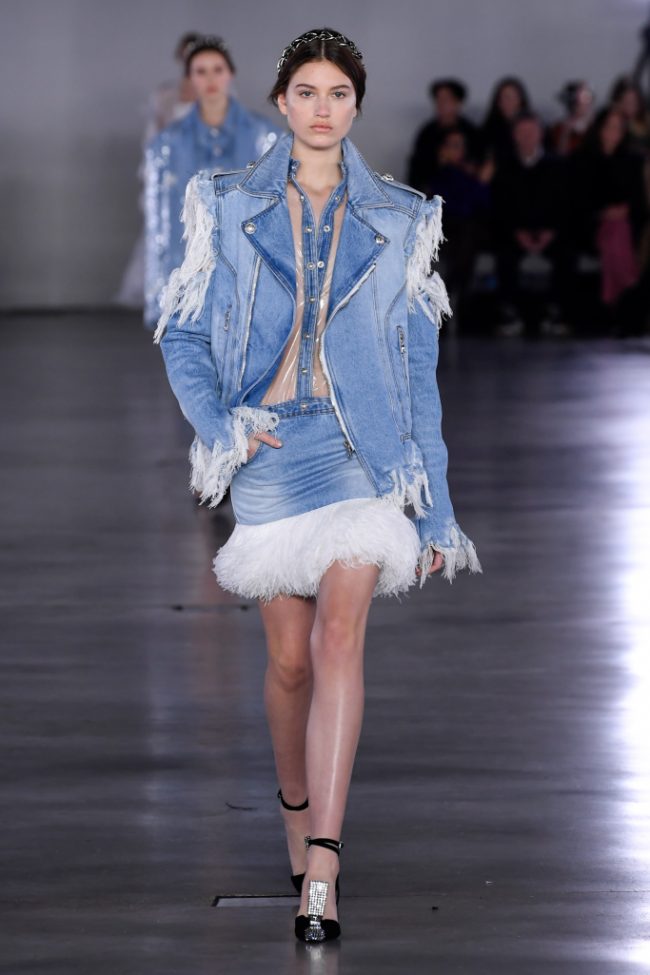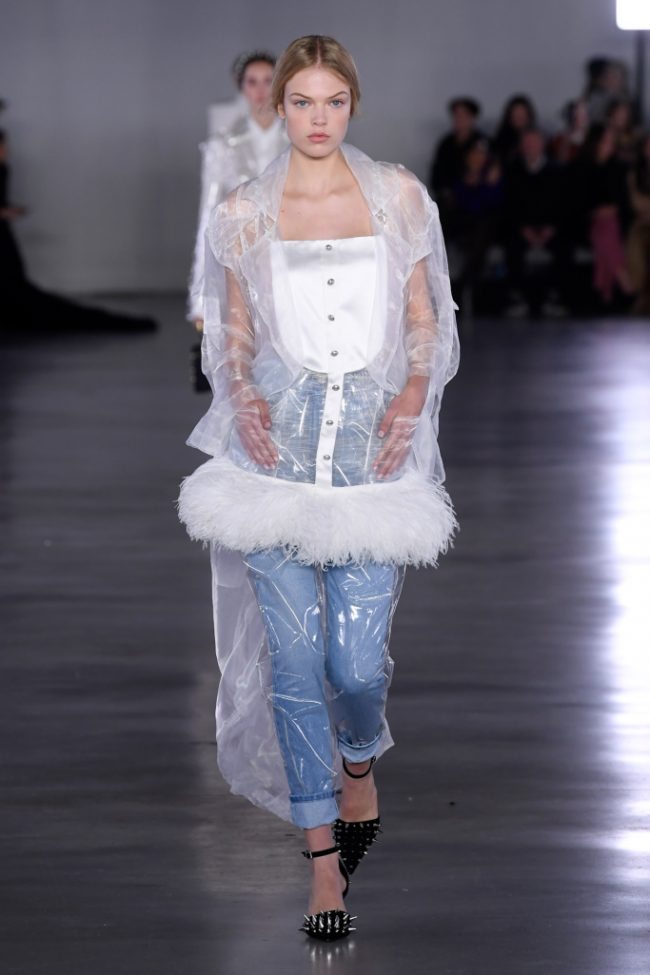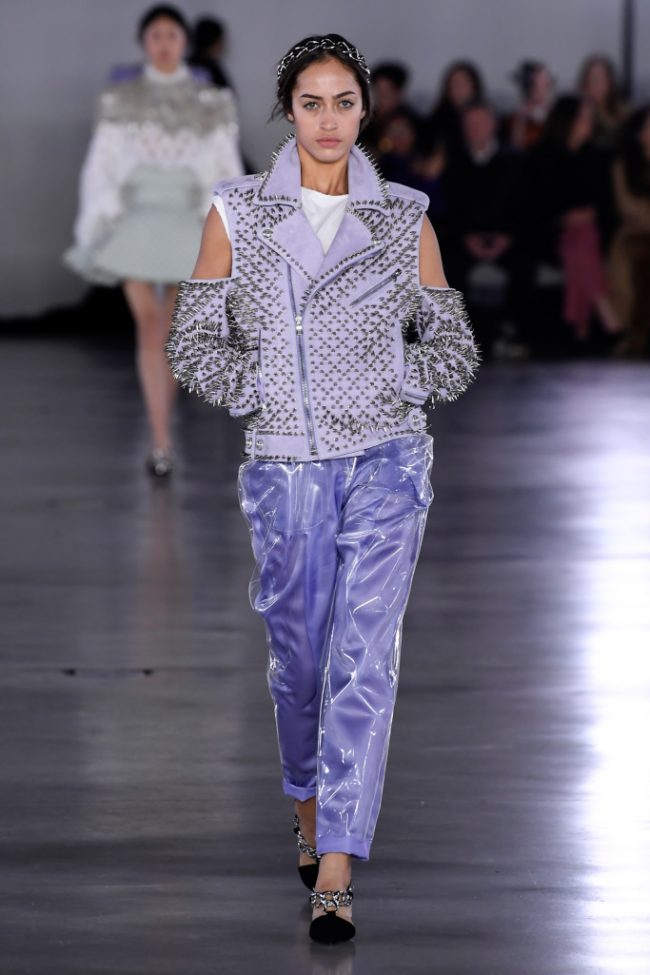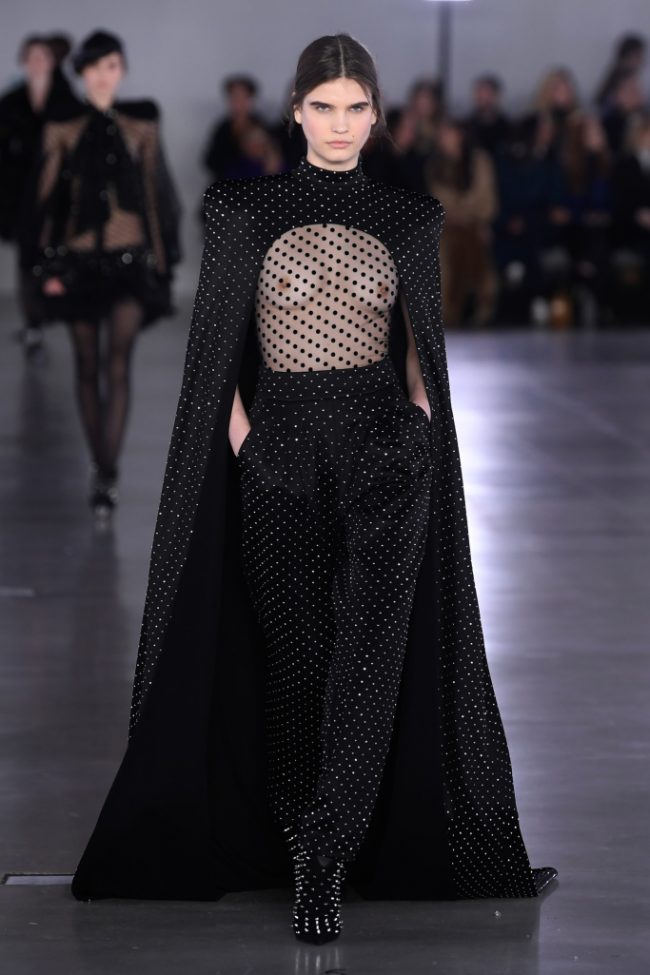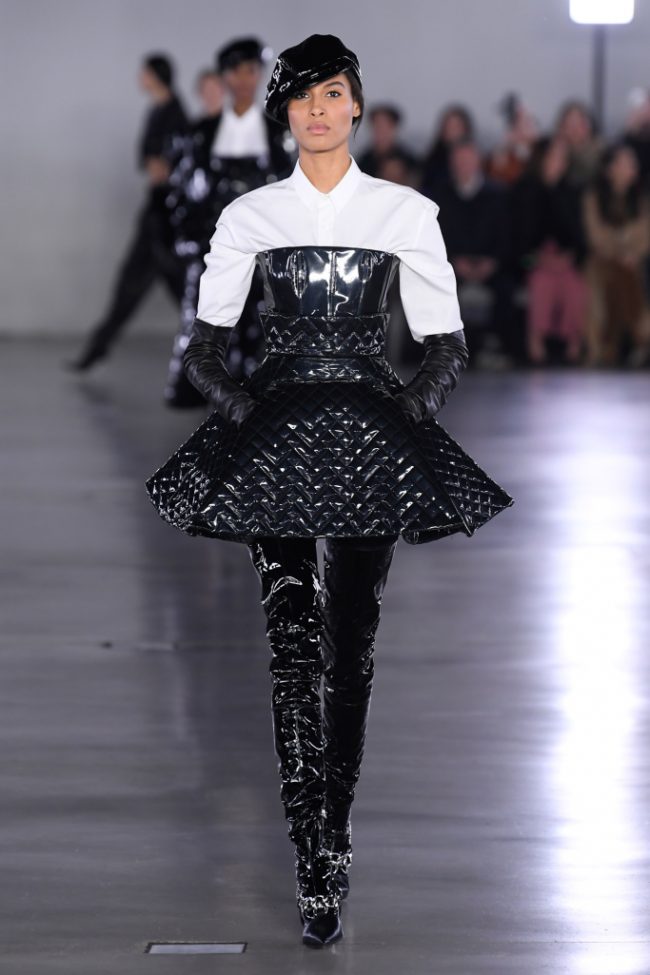 "We do what we want, and we really want to have fun, and we don't really give that much of a s–t about anything else," Glenn Martens, the designer for Y/Project said backstage. Well, fun was sure had for fall 2019 RTW. A hodgepodge assortment of suits, dresses, gowns, and outwear all showed the wide range and breadth of Martens' creativity. Fur linings were a nice visual peeking out from under the heavy wool textiles. Cape-like looks with rounded shoulders are emerging as a trend and there were plenty of standouts here. Martens designed heavy wool overcoats with cape overlays on the shoulders and used fur lining finishes.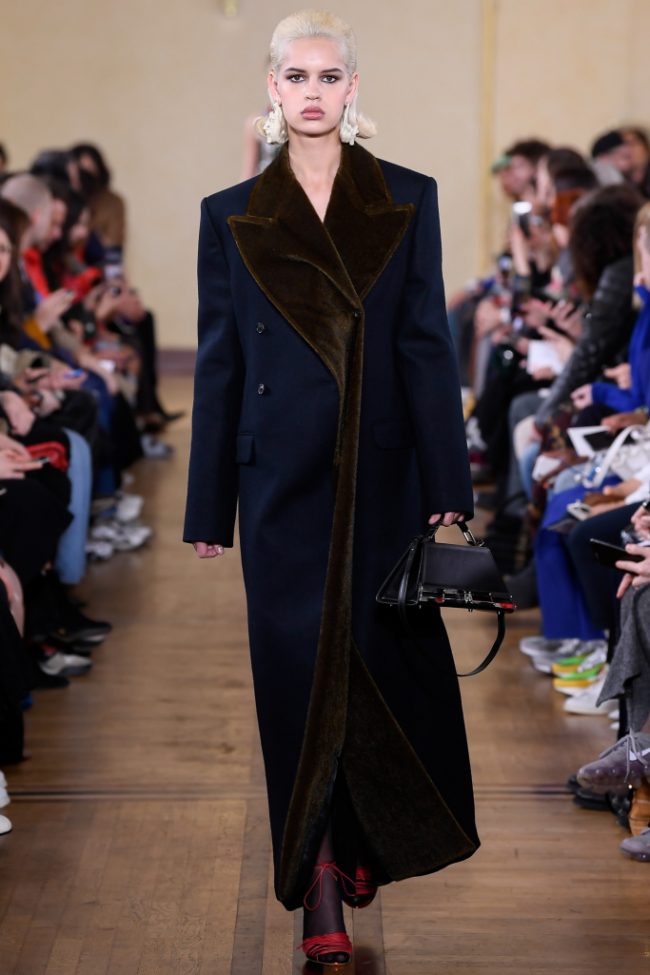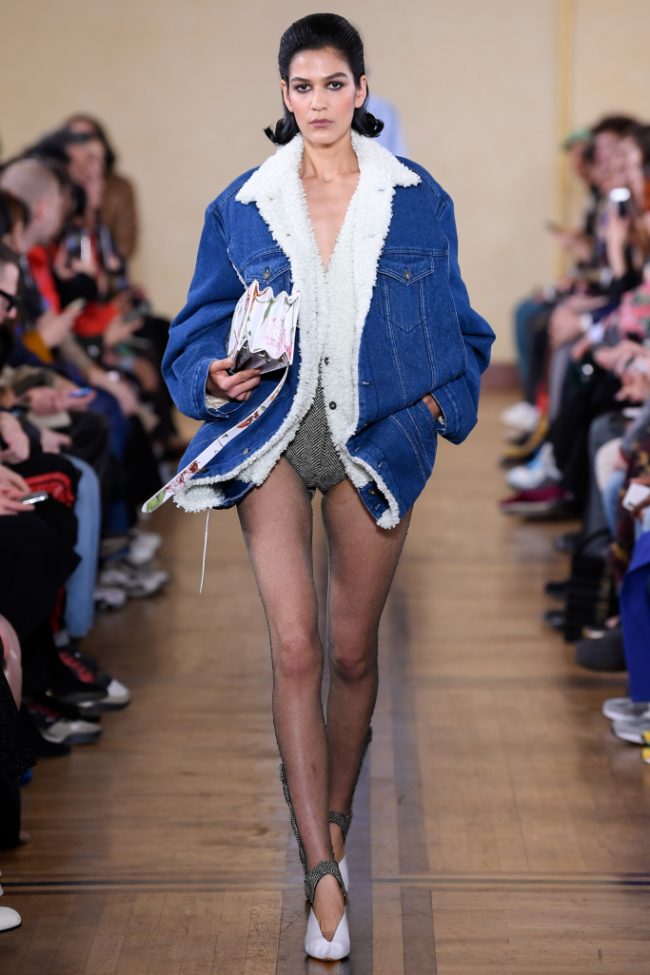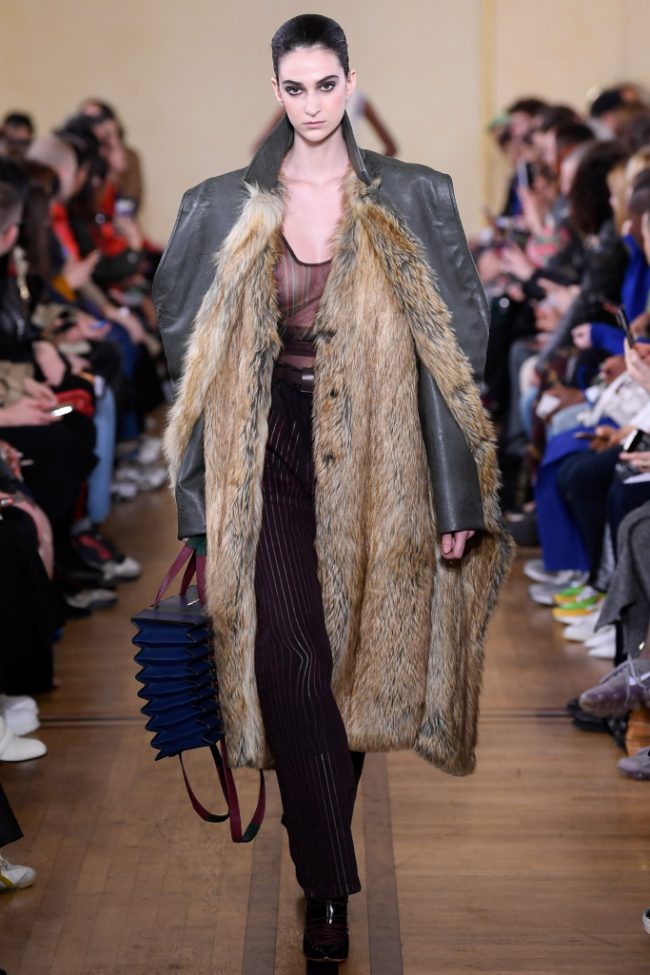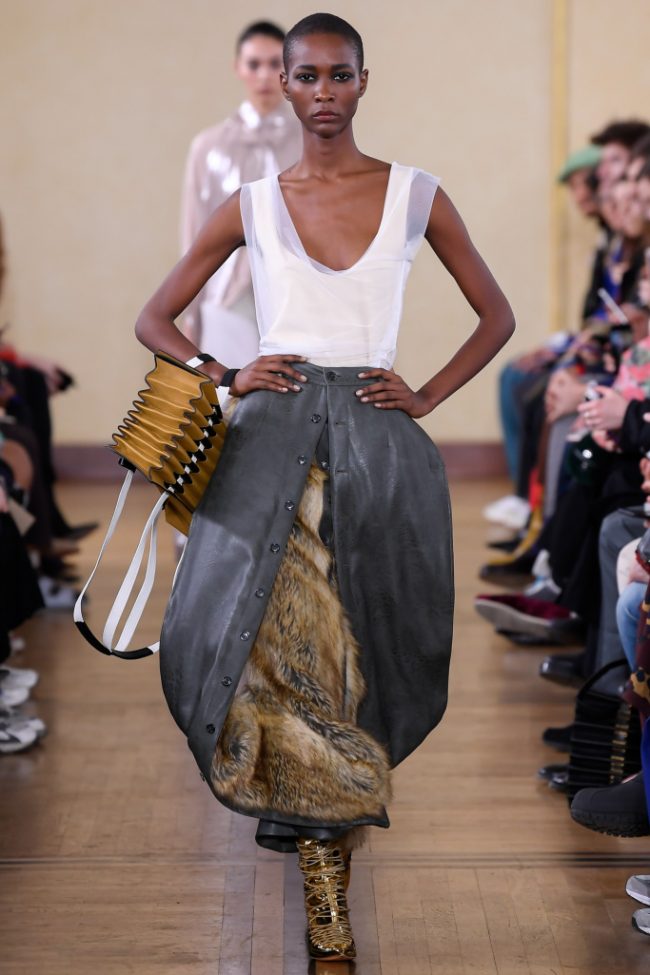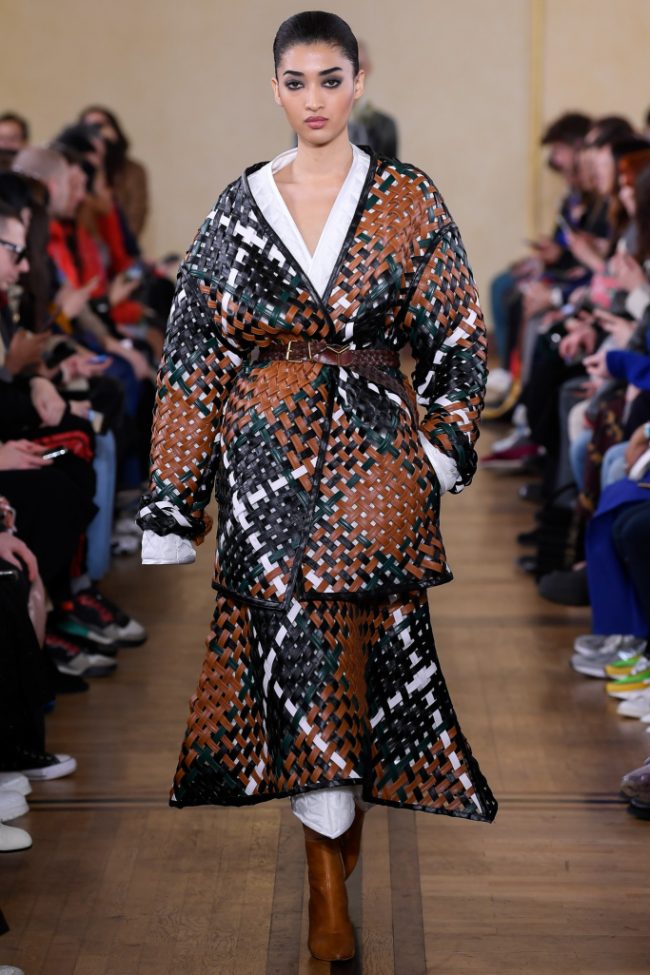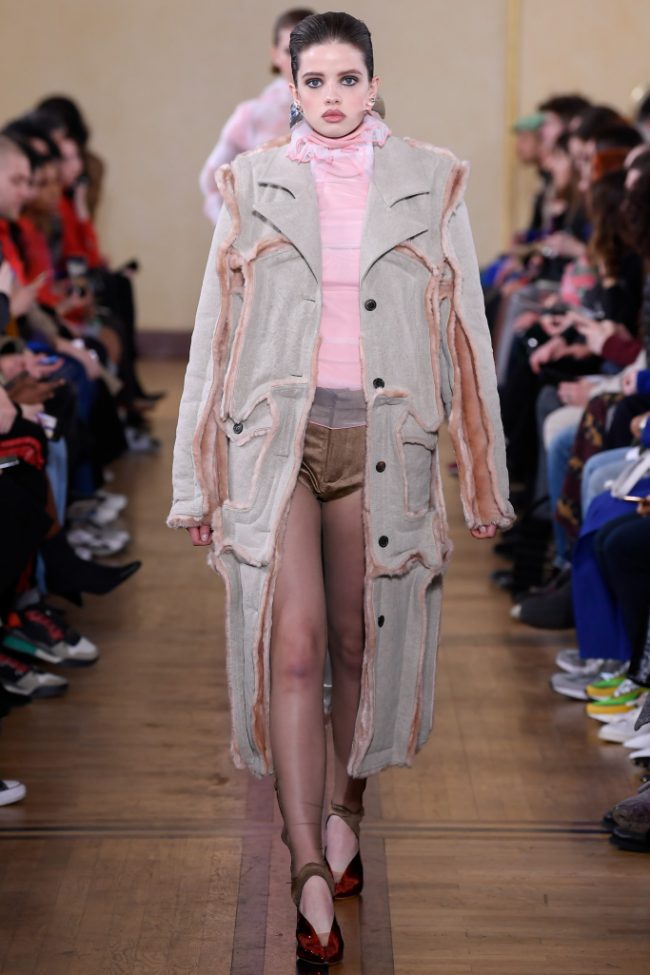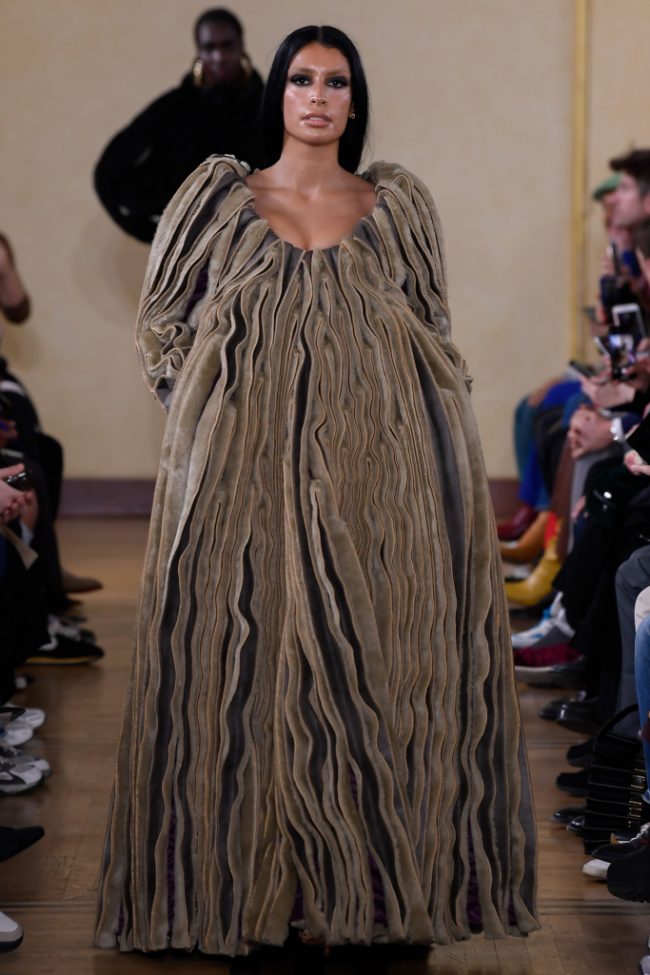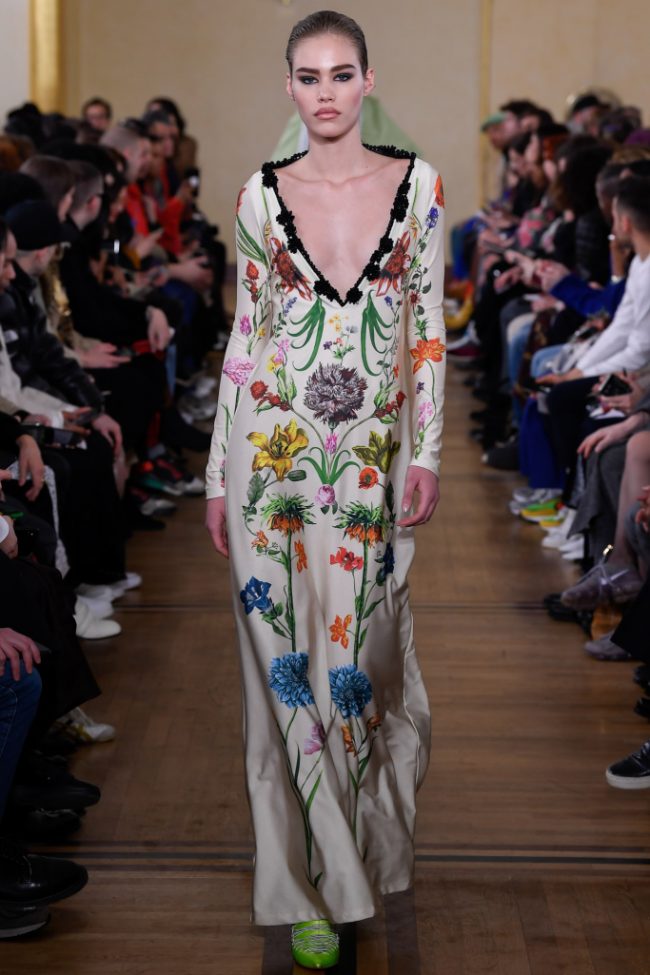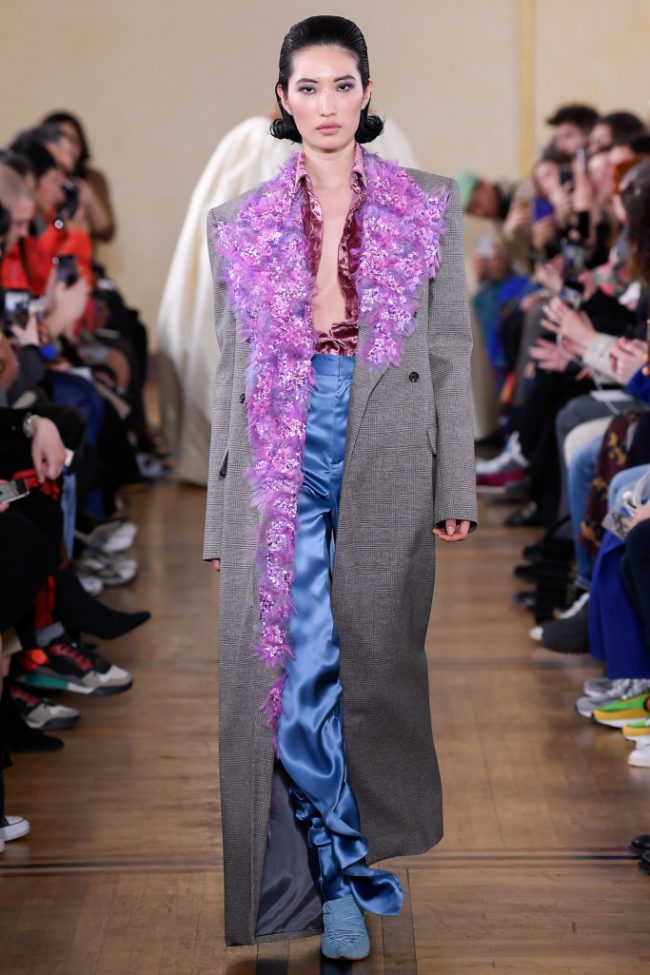 Paco Rabanne's lead designer Julien Dossena, doubled down on his commitment to give women luxury fashion-not throwaway, cheap fashion. "I want quality fashion, not parkas and sweatshirts. I can do that and I do, and it sells a lot, but my job as a designer is doing something where you can see the love and the work," he said backstage before his fall 2019 RTW show. OMG, the collection was so sumptuous and luscious and descent and rich! A leopard print pony hair blazer was everything over a bubble gum pink tiny sequins vest-you just have to see it to believe it. A micro mini black lacquer moto with plush soft white fox fur was another "wow" moment. Lots to love and you can see the love in the work!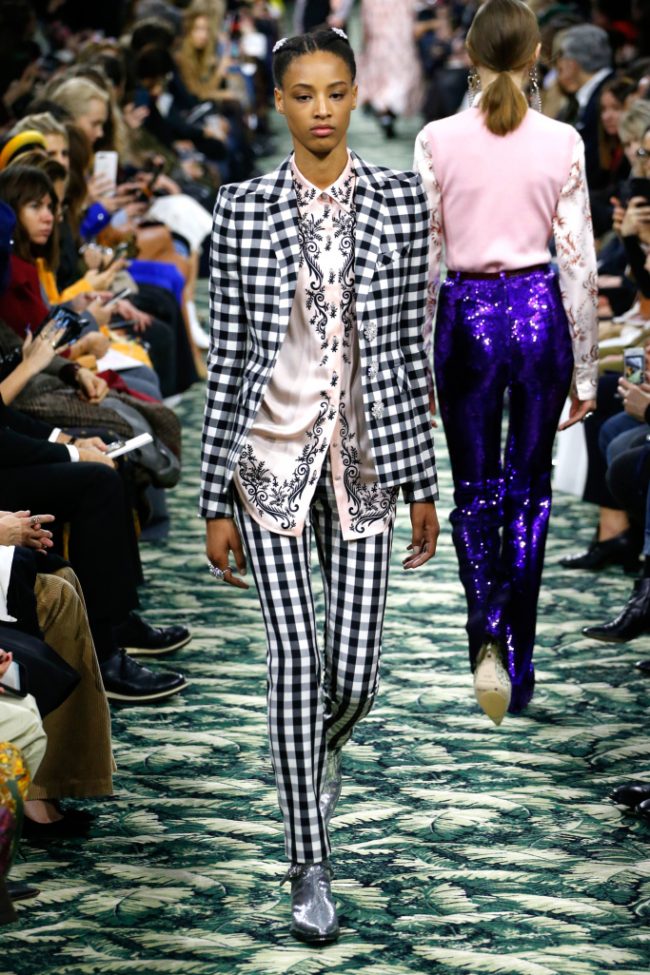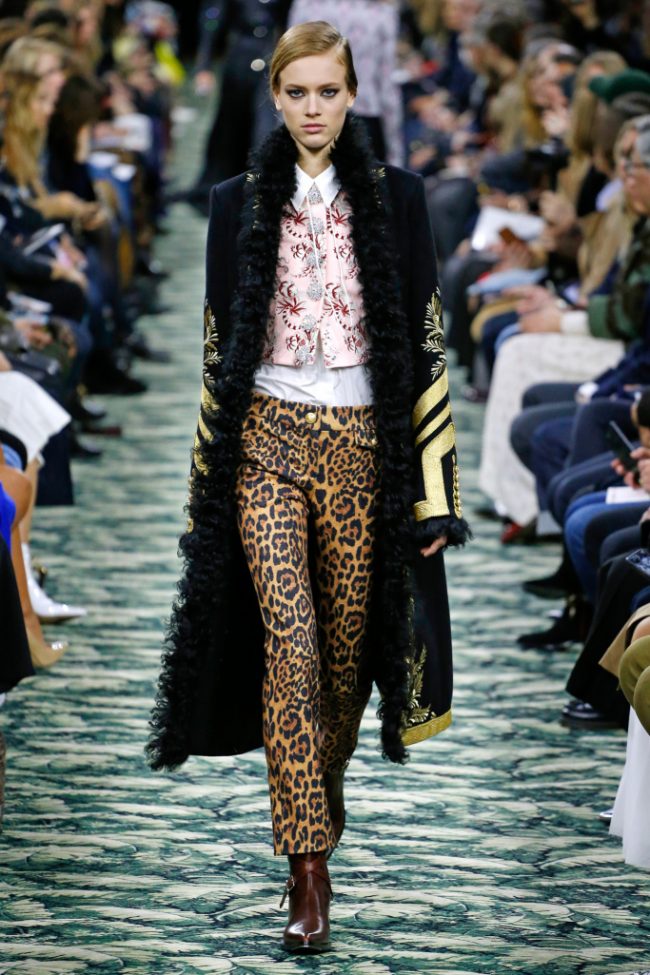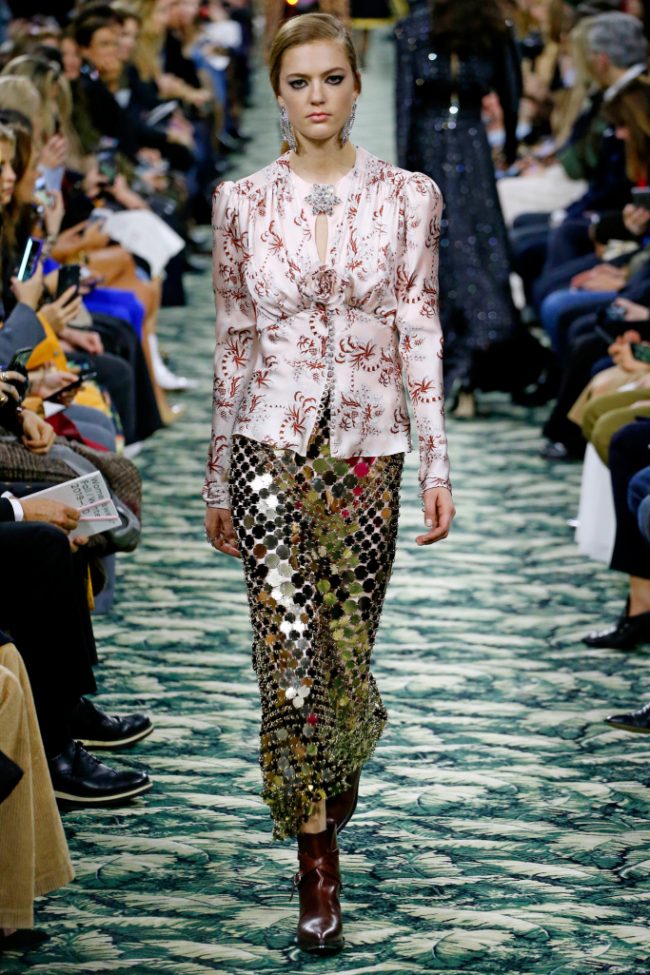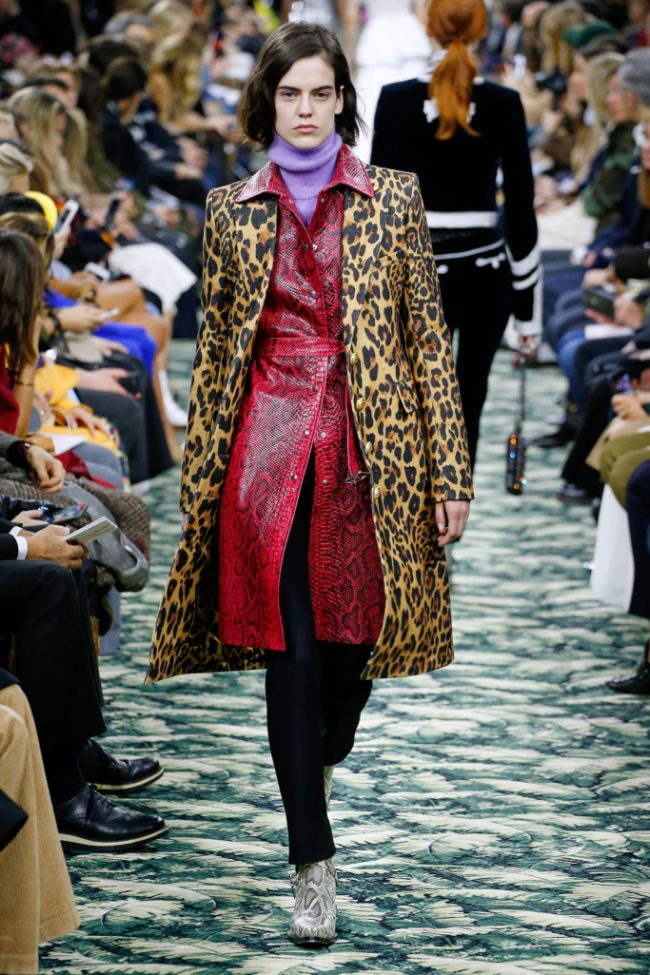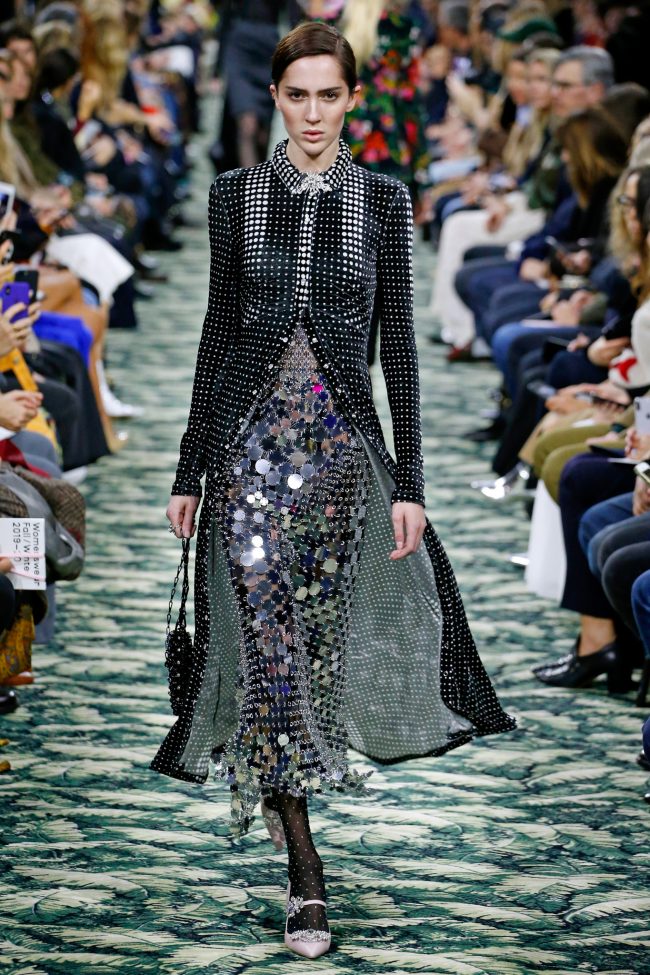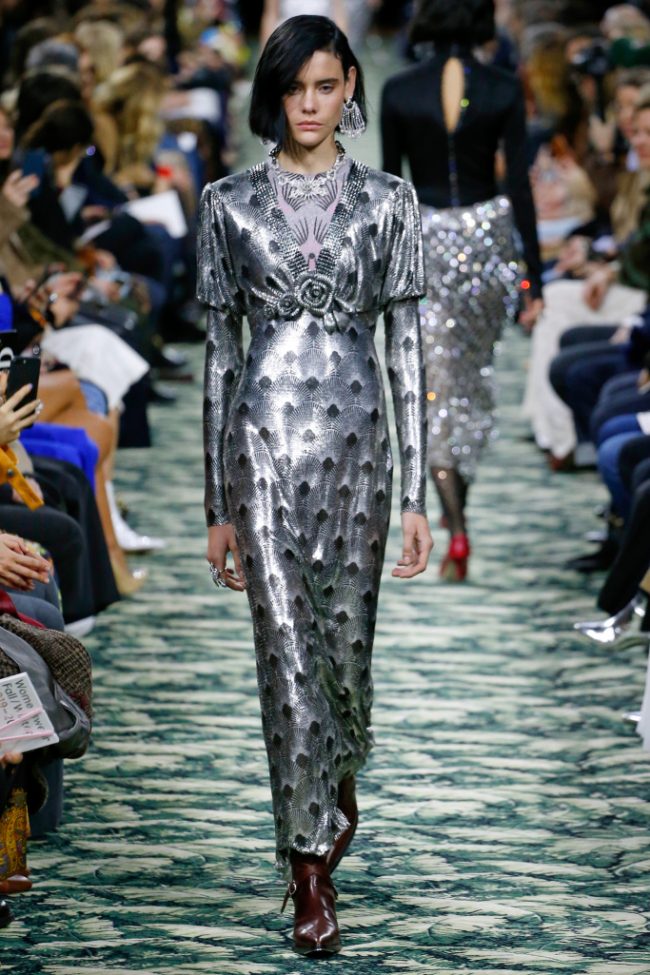 John Galliano's Maison Margiela fall 2019 RTW collection honed in on sharp, crisp, expert tailoring. Top stitching, deconstructed craftsmanship, there was a sense of peeling back the layers to see how true fashion is pieced together.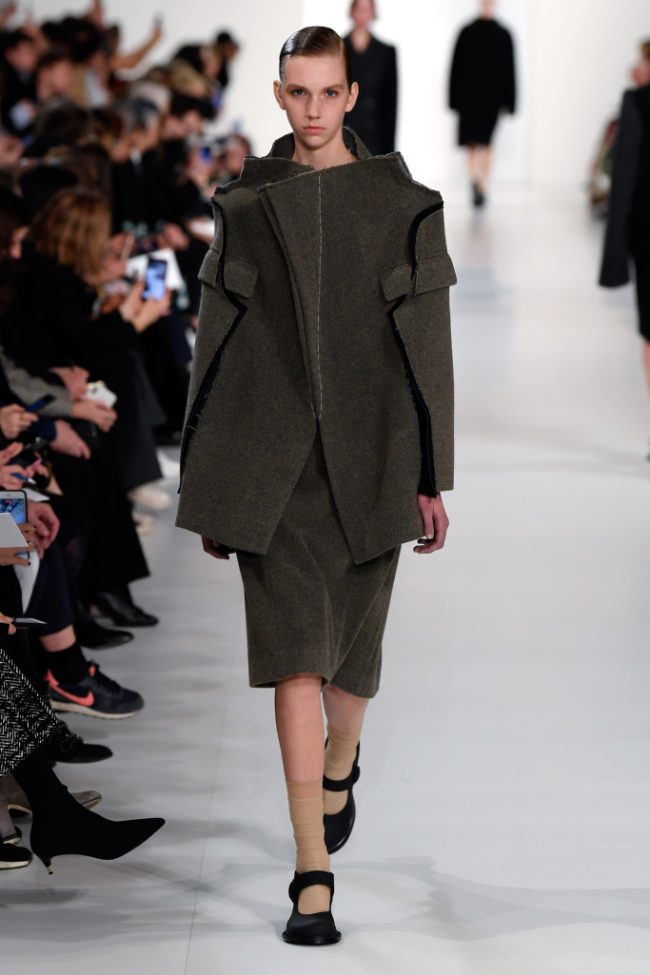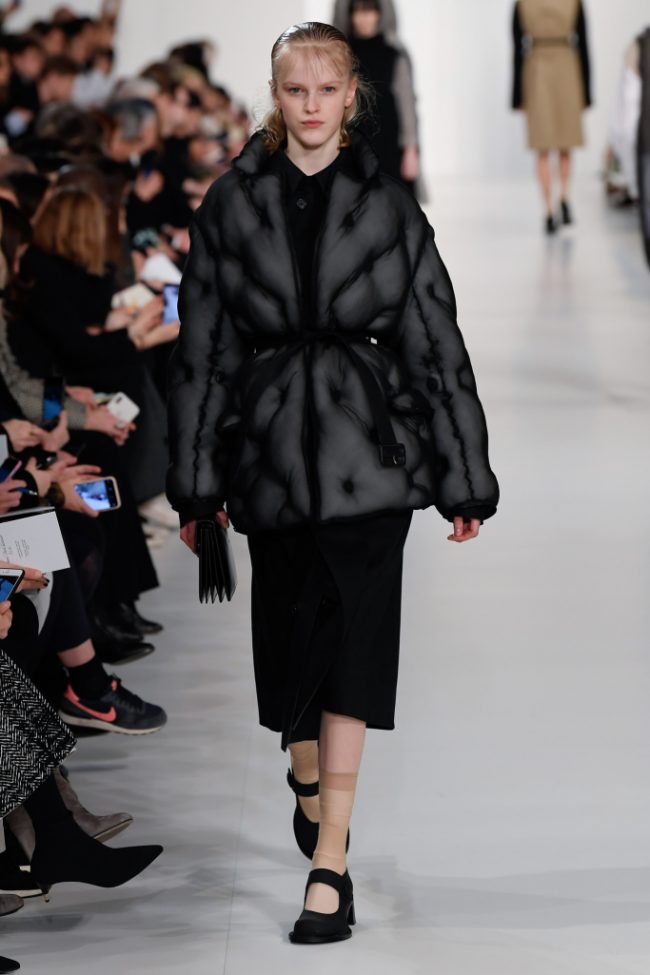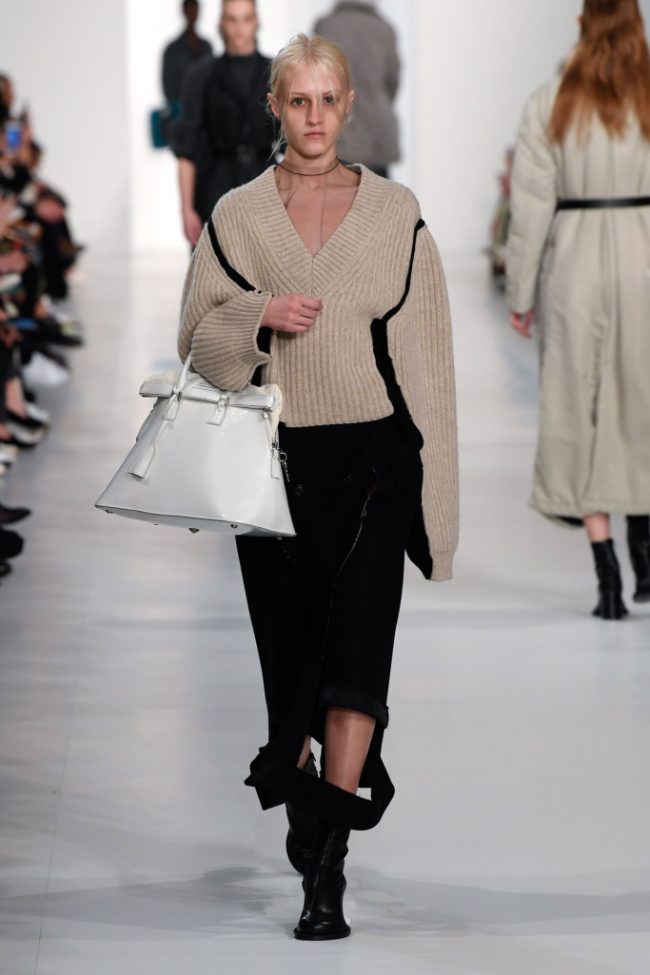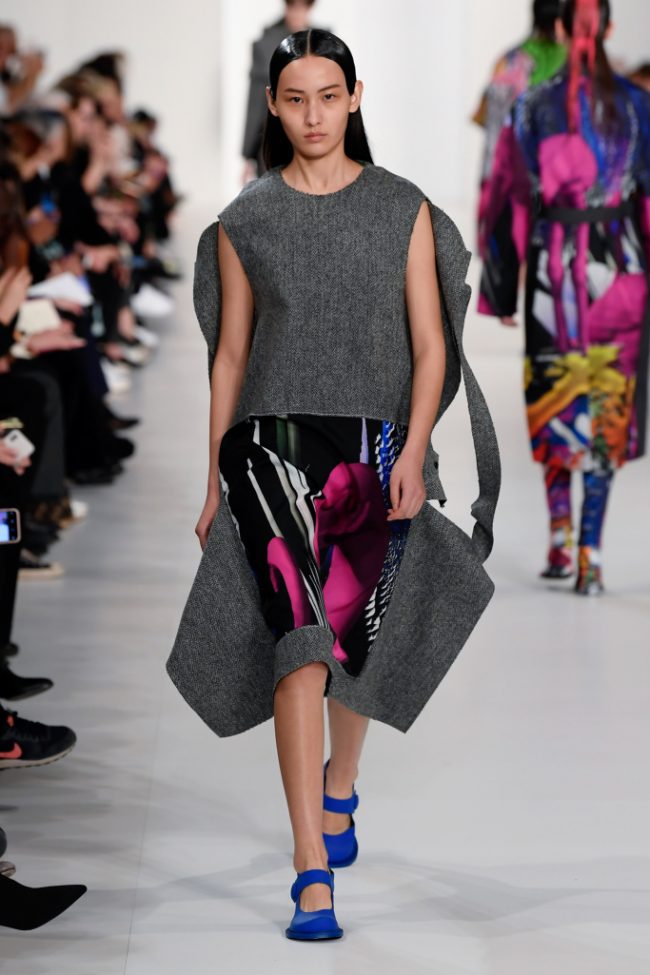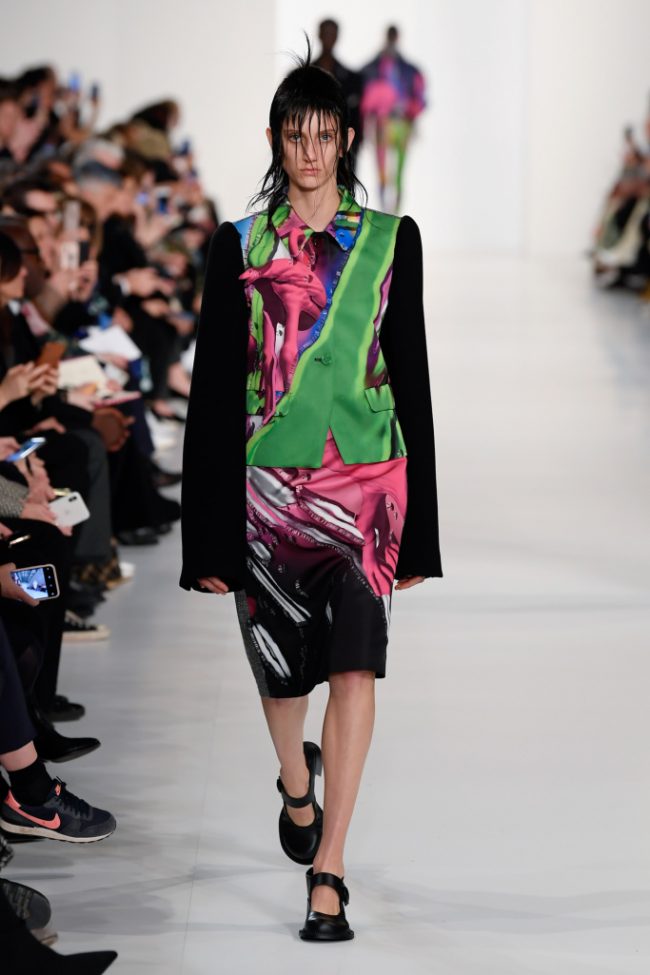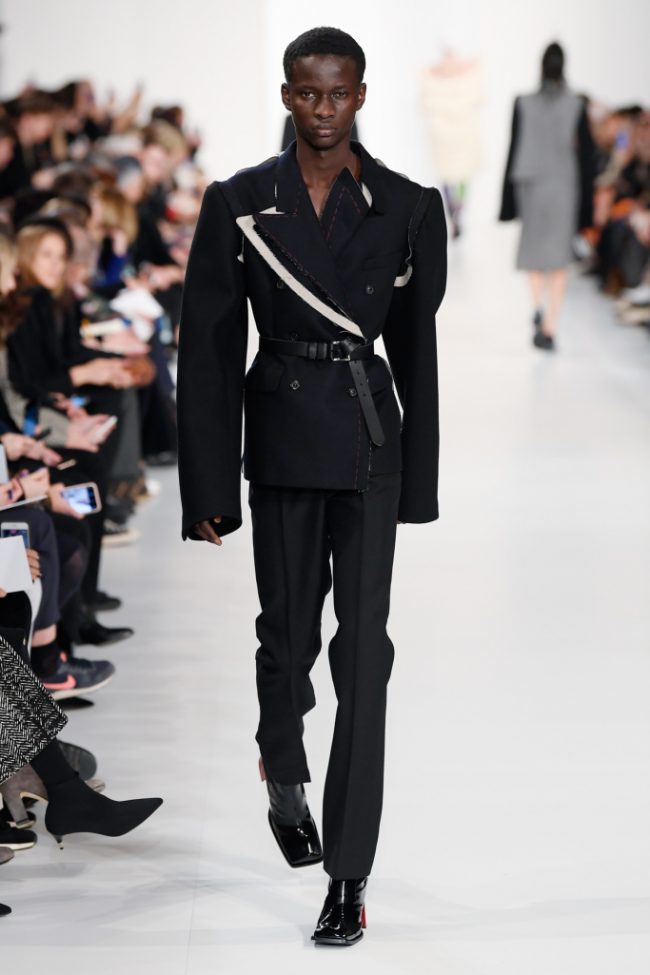 Maria Grazia Chiuri for Dior kept on the straight and narrow for fall 2019 RTW. Plenty of ladylike looks that are the literal fabric of the brand, unfortunately, one too many tea length circle skirts needing editing. Dior also loves a great hat and this collection featured a straw bucket hat with tulle on most looks-not our favorite, but we are suckers for hats. Only one fur piece made an appearance-a clear missed opportunity. A jet black shearling bomber jacket was a nice attempt, but we'd rather ladylike luxe mink.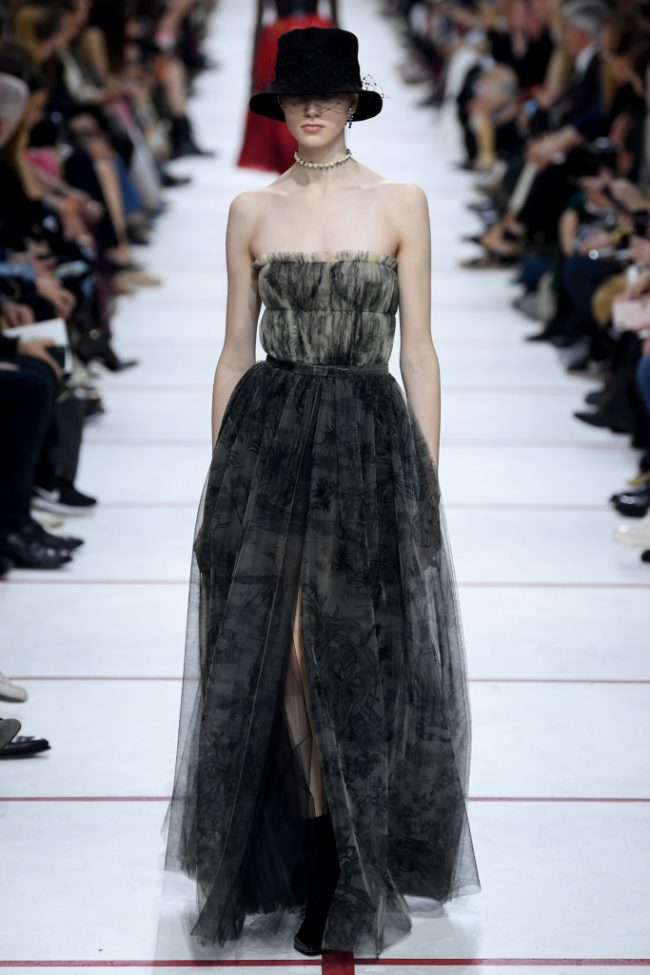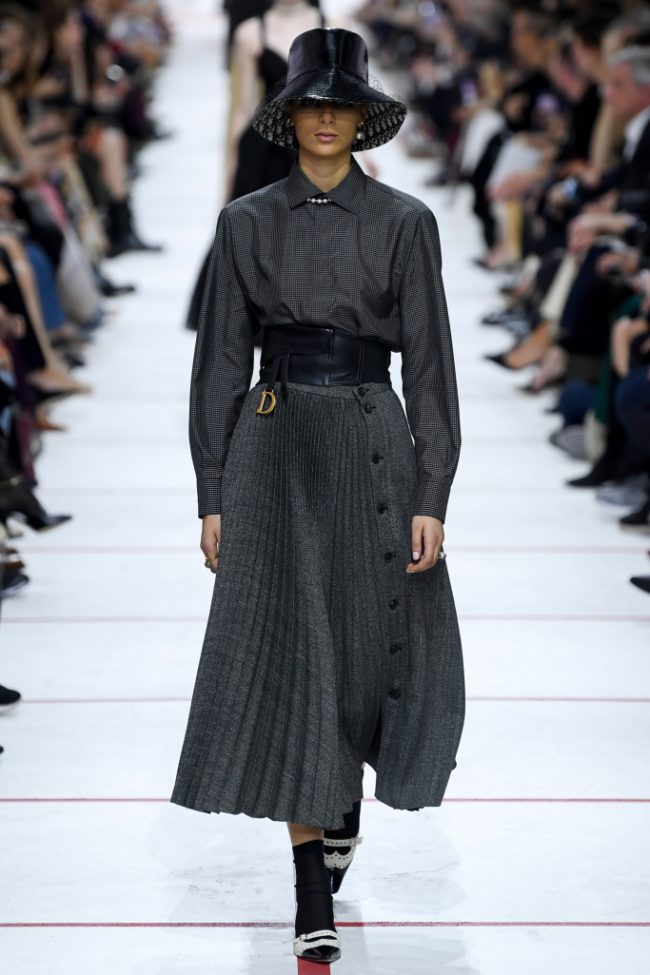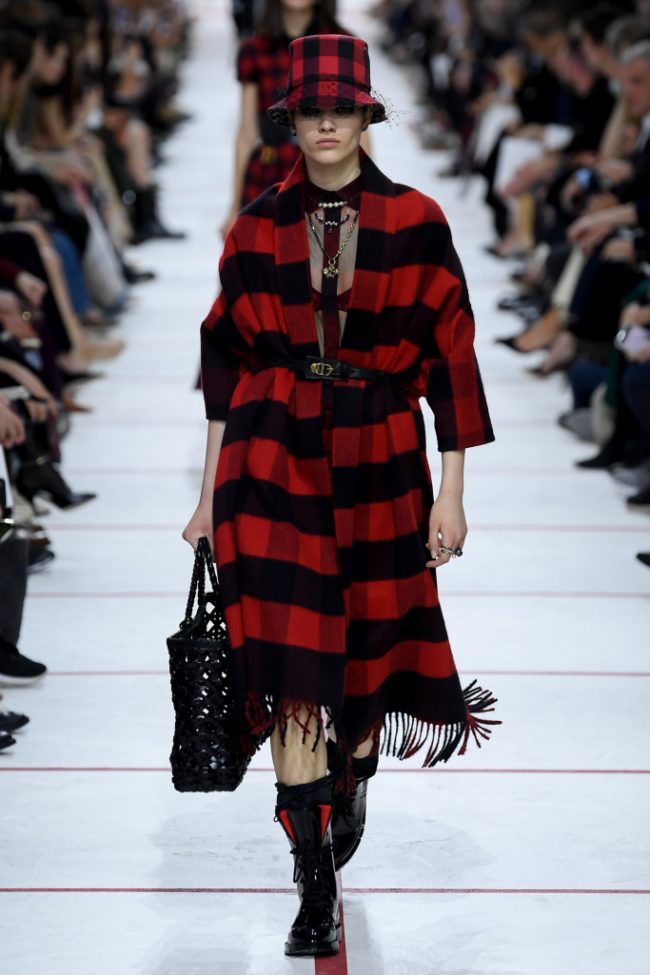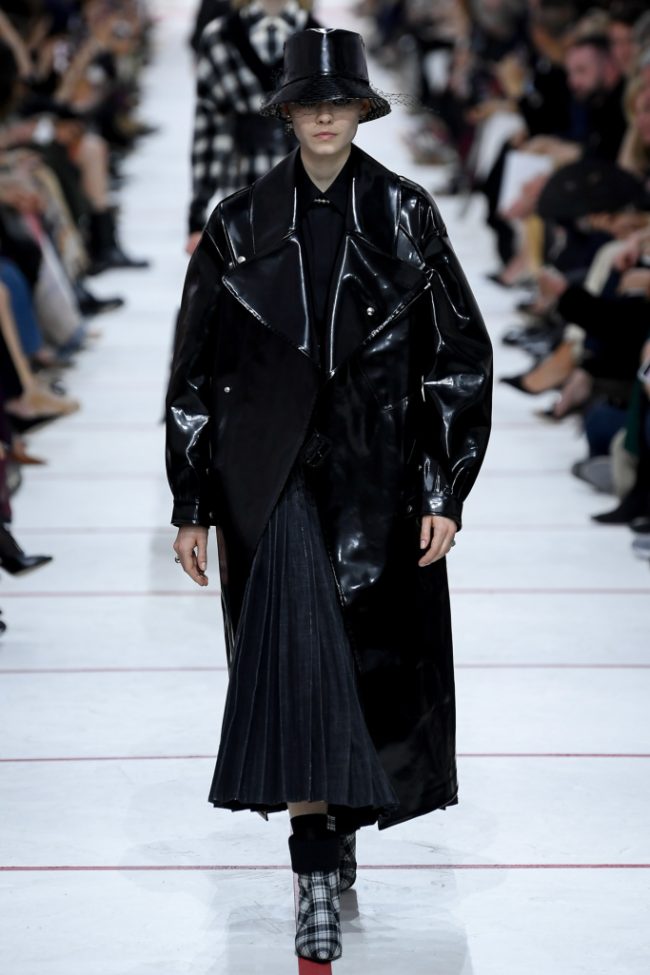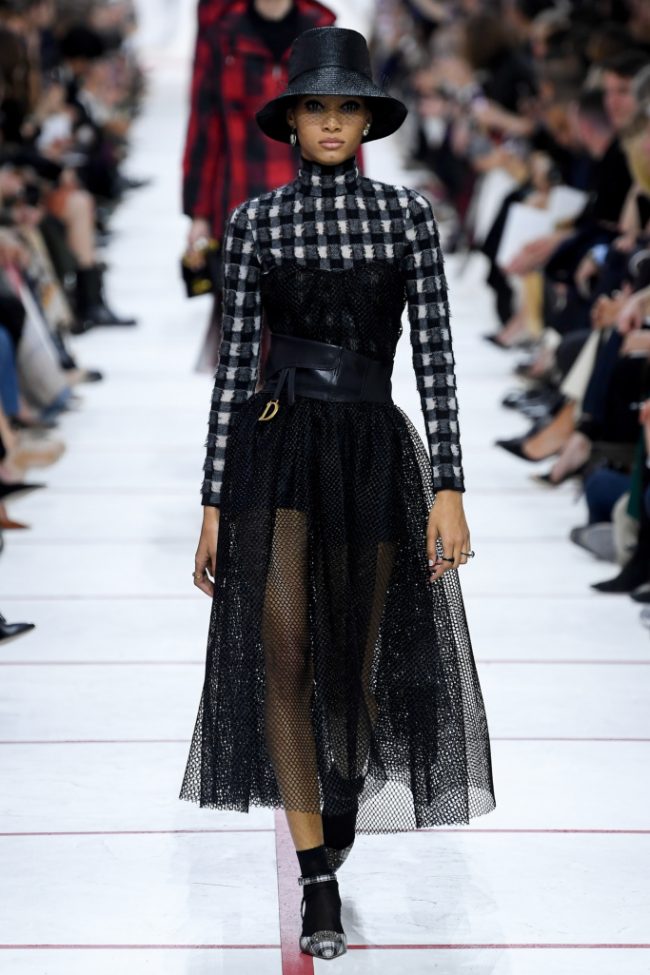 Acne Studios' creative director Jonny Johansson put his best foot forward for fall 2019 RTW; finally a show with some statement making fur! A boxy, yellow tinted fox walking coat with black mink sash belt and coordinating letterman's bag was one such cure for our pre fall blues. Other long haired fur letterman's bags, with hefty hardware chain straps, added punctuation to the contemporary styles. Johansson demonstrated his command of fur with a chocolate brown sharing with geo patterned fox trim and vanilla latte colored cropped shearling jacket which were the sweet treat that satisfied our fashion appetite.