Jacqueline Kennedy (The Camelot Years) | DIVAS WE LOVE Series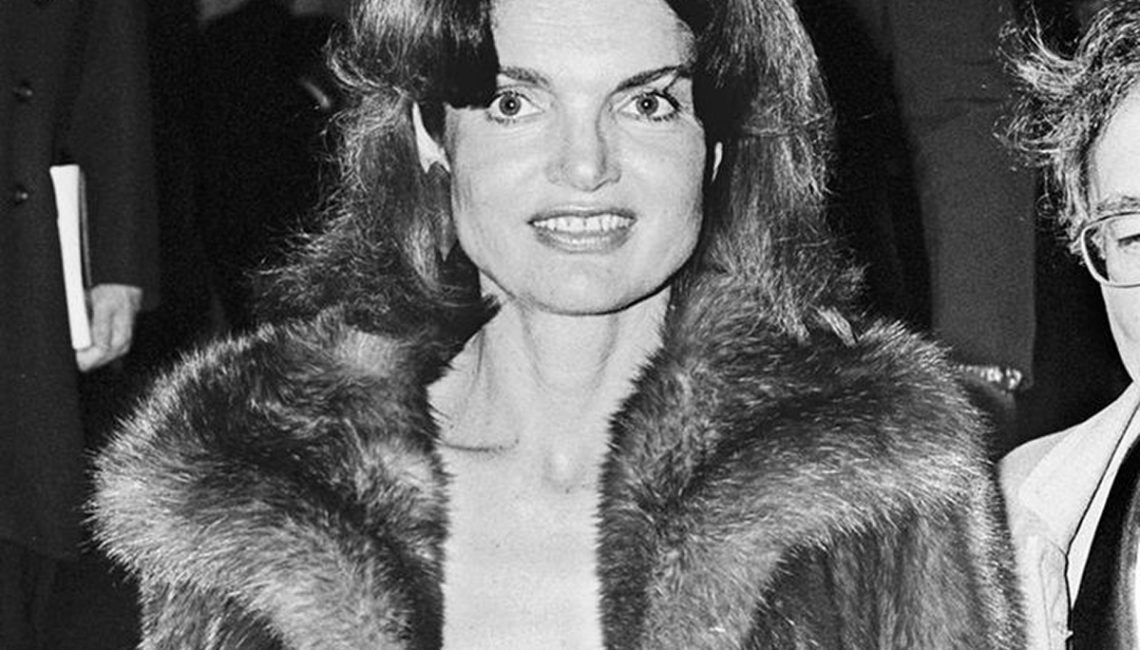 When you think of a national treasure some might  be divided about who they would include on such a prestigious list of historical figures.  But when one figure has advocated world piece, written literary classics and made significant contributions to our American culture, that particular figure can't be ignored, or denied. Today we posthumously celebrate Jacqueline Kennedy, or Jackie O as she's affectionately known, for her influence and enduring global legacy as well as her impact on the world of fashion. Jacqueline Kennedy is a DIVA everybody loves!
The Fashionable Living Legacy of Jacqueline Kennedy
After attending Vassar University, the Sorbonne and George Washington University, Onassis got her first job working as a reporter for the Washington Times-Herald in 1952. Hired as the newspaper's "Inquiring Photographer," she covered a wide range of topics from the streets.
When Jacqueline Bouvier met John F. Kennedy at the age of 23  in 1951 it was love at first sight, even though she was already engaged when she met him at a dinner party.  Then in 1953 they announced their engagement after a very public courtship.
With a very cultivated palate for fashion, especially quintessential French couture,  Jacqueline Onassis was one of the most influential fashion trendsetters of the 1960s.  Deeply knowledgeable about exquisite design, Jackie studied at the Sorbonne in Paris, France.  Women everywhere, especially American women, clamored to imitate the clean, refined and classic "Jackie look" at more attainable price points via cleverly copied silhouettes sold in every department store. Jackie's love affair with French designers was more than foreign to those in the U.S. and proved to be a potential public relations nightmare for Kennedy. Once Jackie married into the political life, it was frowned upon by the powers-that-be who eventually  gently nudged her into embracing collections from American designers. For this she confided and consulted with none other than Diana Vreeland, then Editor in Chief of Harper's Bazaar.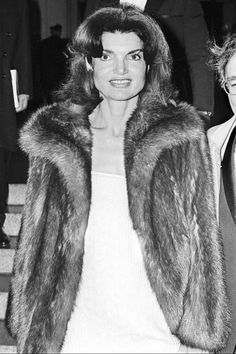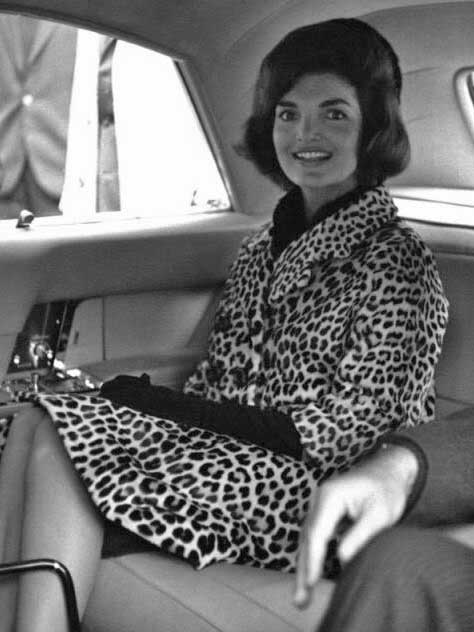 And the American designer that eventually won the First Lady's heart, and playfully dubbed himself as her "Secretary of Style", was American-based designer Oleg Cassini who went on to design more than 300 of her most notable and iconic outfits.
Despite appearances of a life of glamour and privilege, the Kennedy's endured hardships, too.  Over the course of their marriage, Jackie Kennedy became pregnant four times, delivering two children, Caroline and John Jr. who went on to lead notable lives of achievement on their own.   Sadly their third child Patrick, a  boy who arrived 5 1/2 weeks early and weighed just 4 pounds, 101/2 ounces died shortly after birth from a rare heart condition. Jackie and John also endured a miscarriage,  delivering a stillborn baby.  Despite all of these setbacks,  life moved forward for the Kennedy clan and Jackie and John exhibited the utmost in grace, dignity and optimism.
With millions of adoring fans, Jacqueline Kennedy went on to mean much , much more to women in the U.S. After the tragic assassination of her husband, President Kennedy in 1965, she went on to symbolize strength, perseverance and unflappable dignity and grace.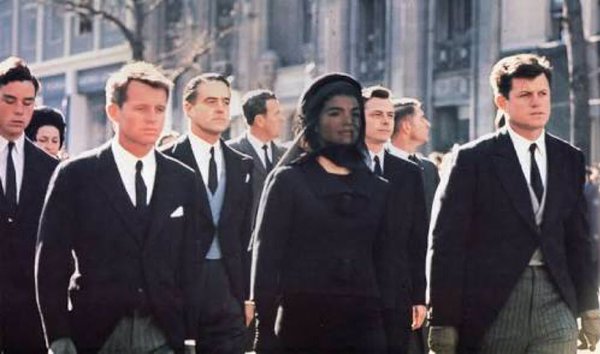 As they say, you can't have the rainbow without the rain. After the heartbreaking death of President Kennedy, Jackie was left a widow with two young children; daughter  Caroline Kennedy, and son John F. Kennedy Jr. With strength, perseverance and a lioness protectiveness as her guide, Jackie went on to raise both her kids, who ended up being iconic figures themselves.
Jacqueline Kennedy herself coined the phrase "The Camelot Years" when being interviewed by Life Magazine and referencing the Presidency of her husband. The phrase was appropriately borrowed from a then current Broadway musical, "Camelot" with music written by his old Harvard schoolmate Alan Jay Lerner,  which JFK was a huge fan of. Jackie was quoted in the article as saying, "There will be great presidents again, but there will never be another Camelot."  In particular, she reflected on the closing words by King Arthur, the lead character in the musical, saying ,
"Don't let it be forgot, that once there was a spot, for one brief, shining moment, that was known as Camelot."
This month Natalie Portman brings the story of Jackie Kennedy's Camelot years to life in the critically acclaimed  film "Jackie".
True style never goes out of style. We are grateful, the country and the world are grateful to have had such and example in Jacqueline Kennedy…..this DIVA will always be loved!
Related Articles
Related articles