MILAN Fashion Week Fall 2019 Trends Recap PART 5 FINALE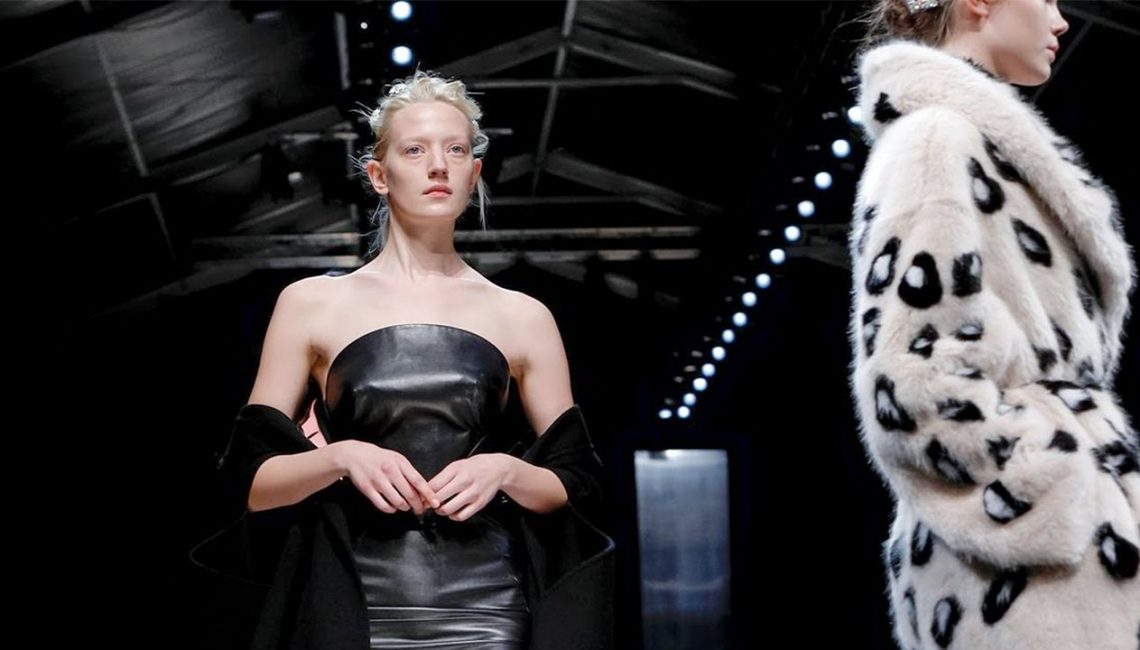 Milan Fashion Week Fall 2019 Closes Strong
Paul Surridge's muse for the House of Robert Cavalli morphed from the bad girl gone wild on prints and gold designer duds and blossomed into fashion for a mature, sophisticated lady who's confined, sexy, and refined. In his fall 2019 RTW collection, Surridge left out gaudy metal trims that are synonymous with the brand and tamed the looked with blazers and pretty jewelry. There was plenty of snake skin and abstract prints. A bold intarsia fur walking coat with matching purse was one such power piece.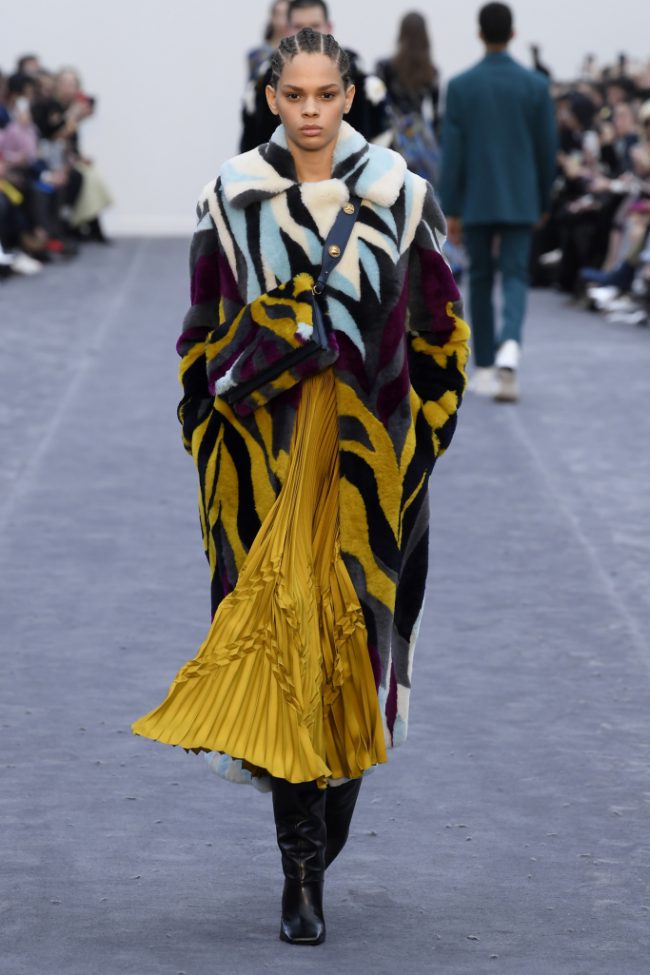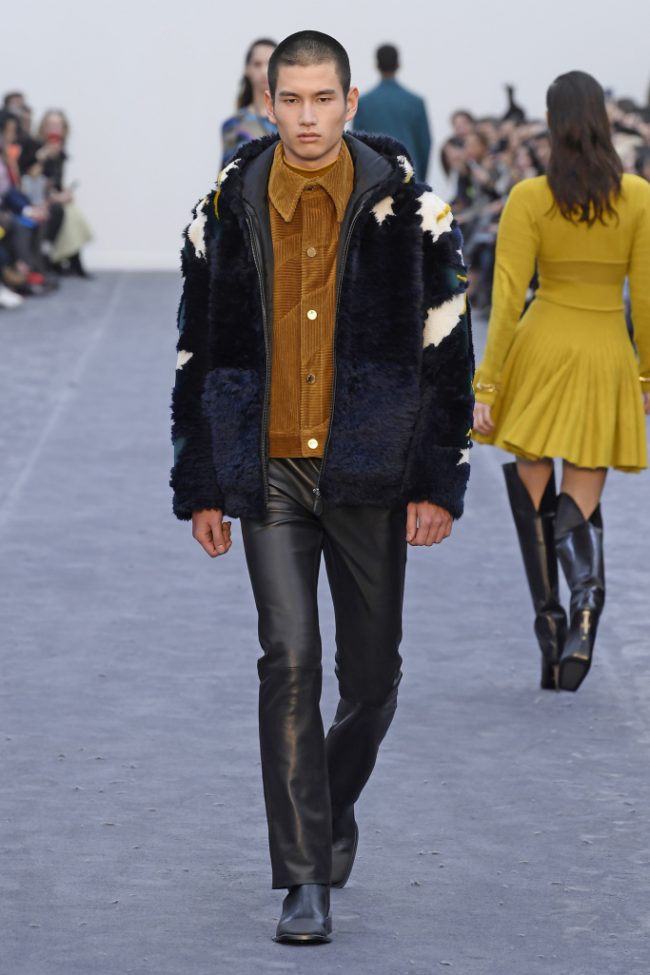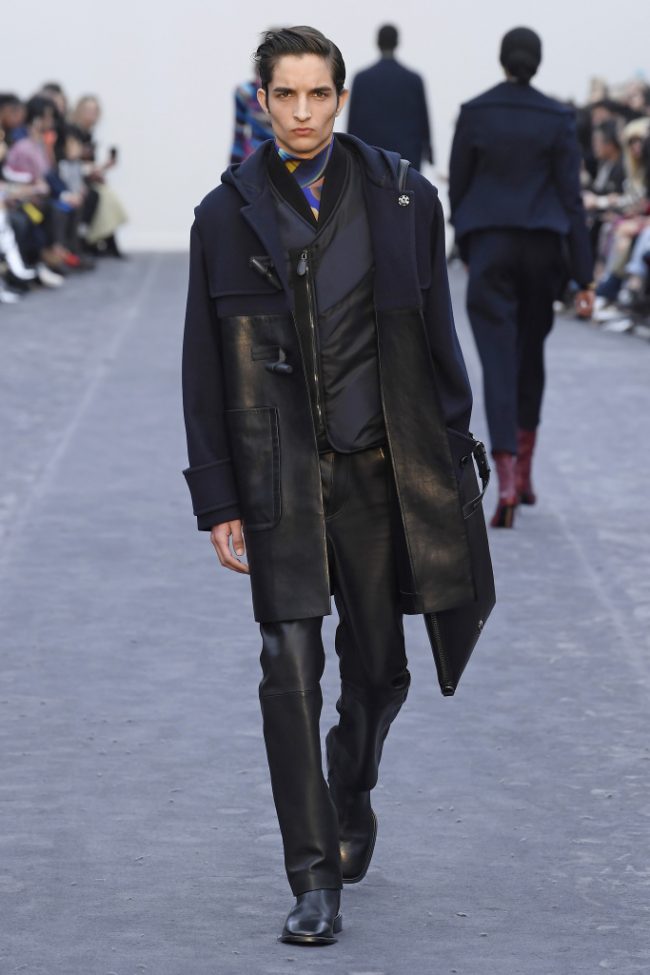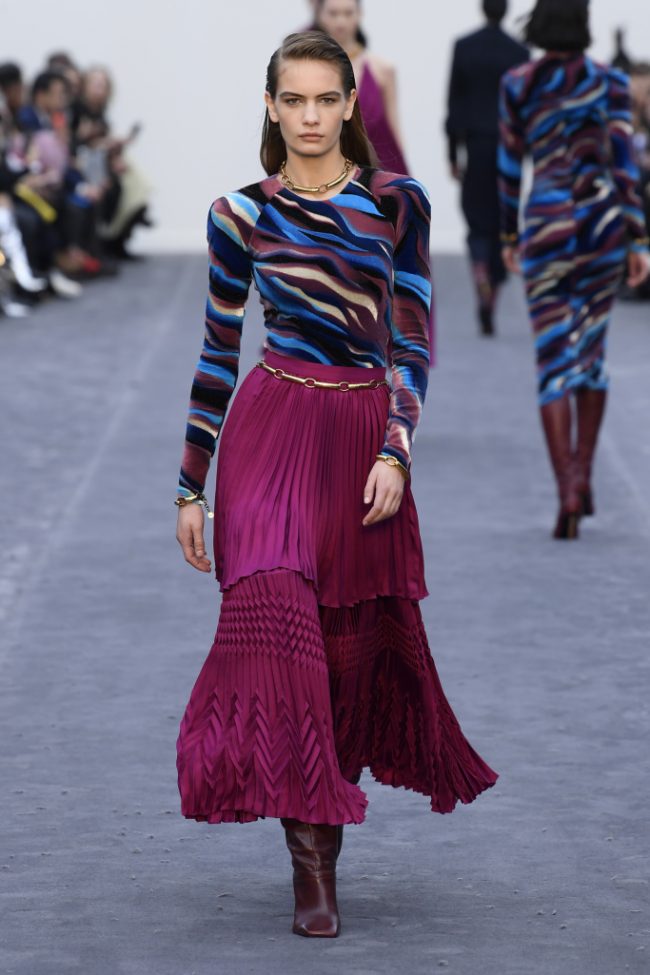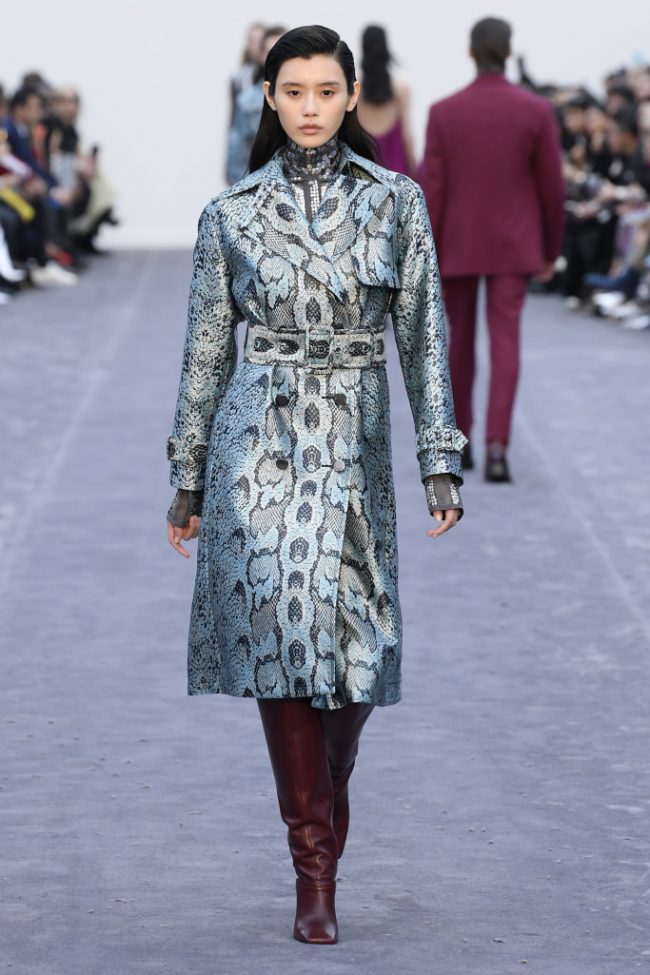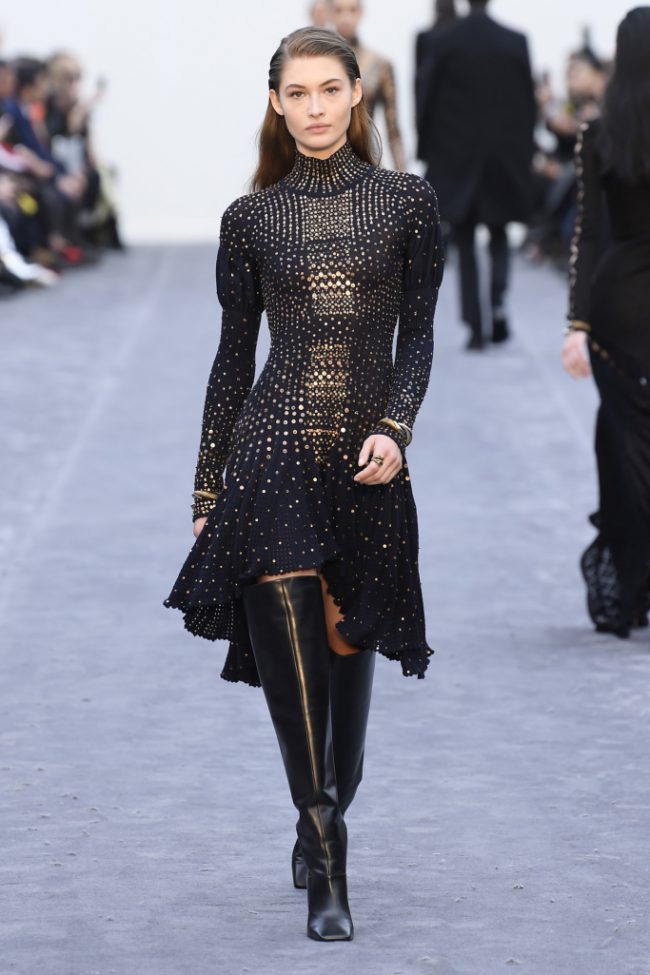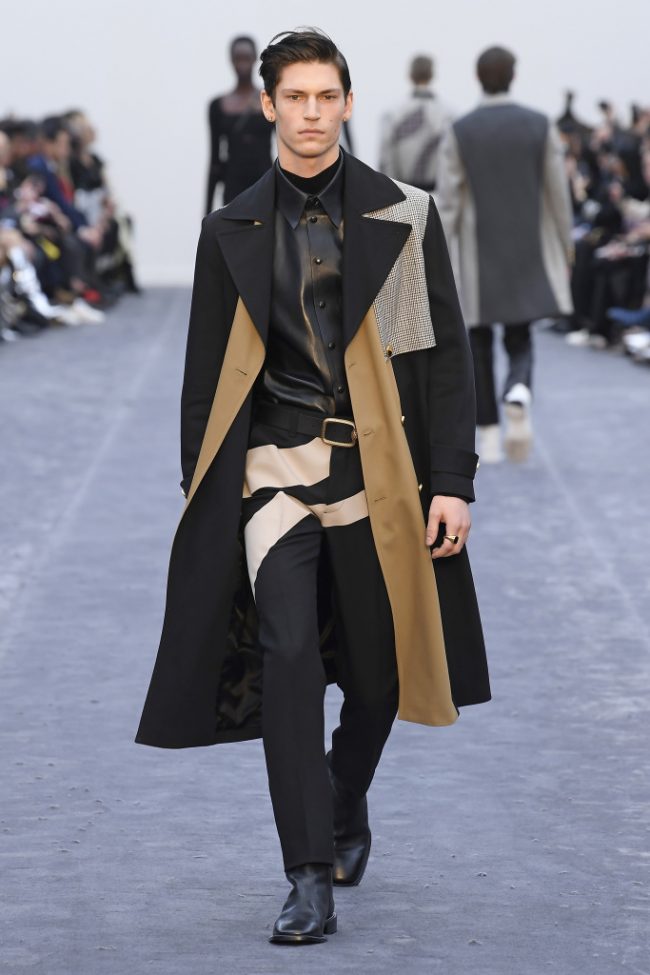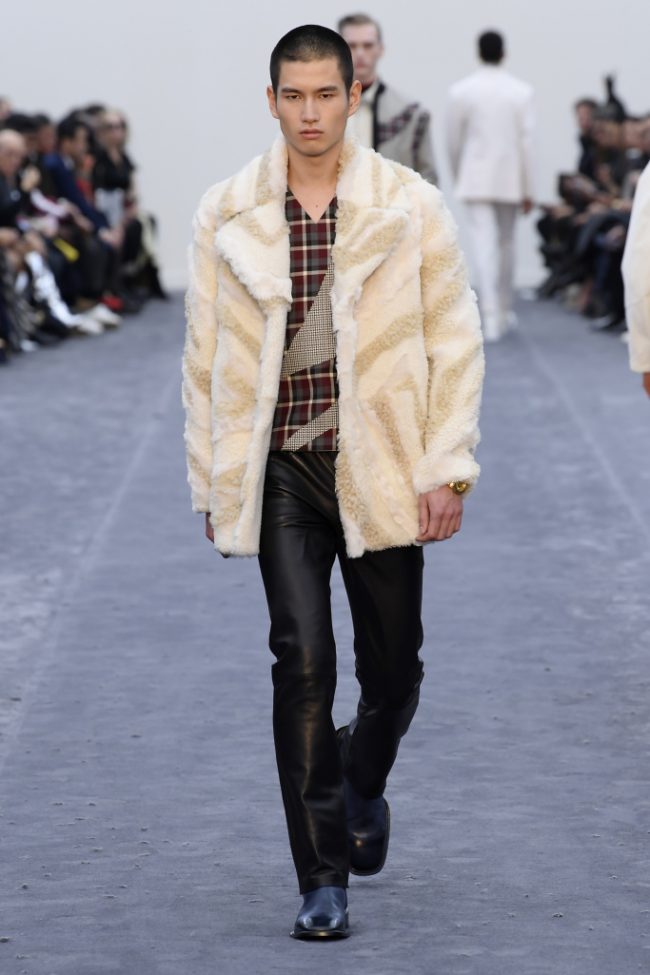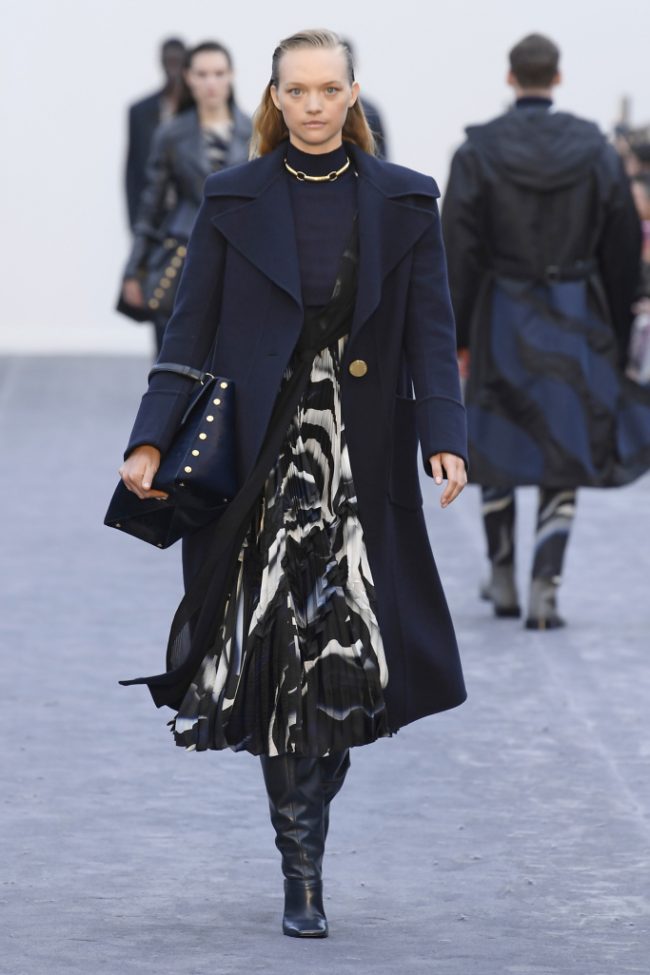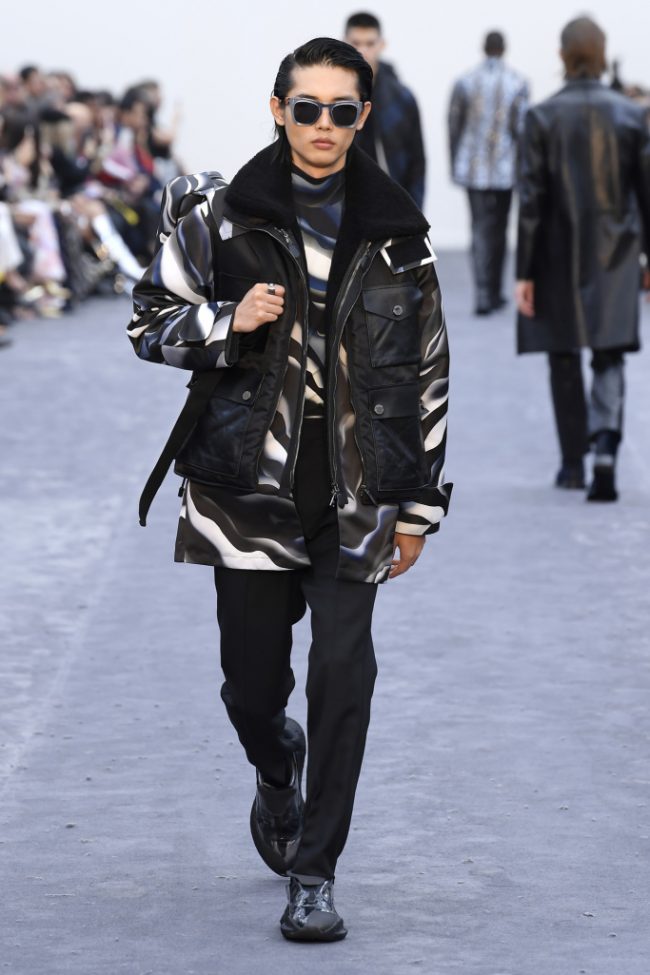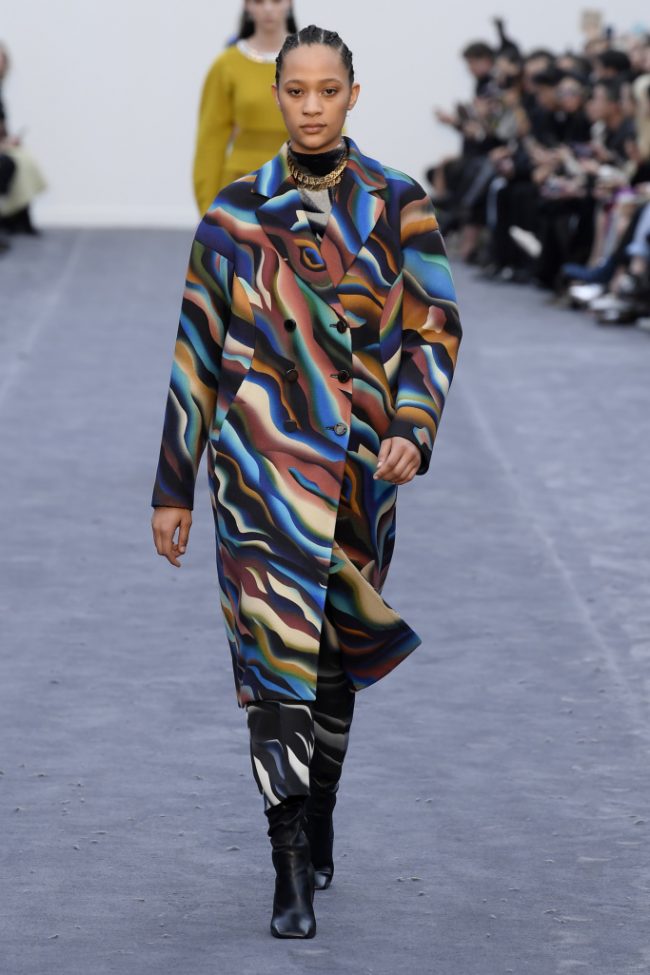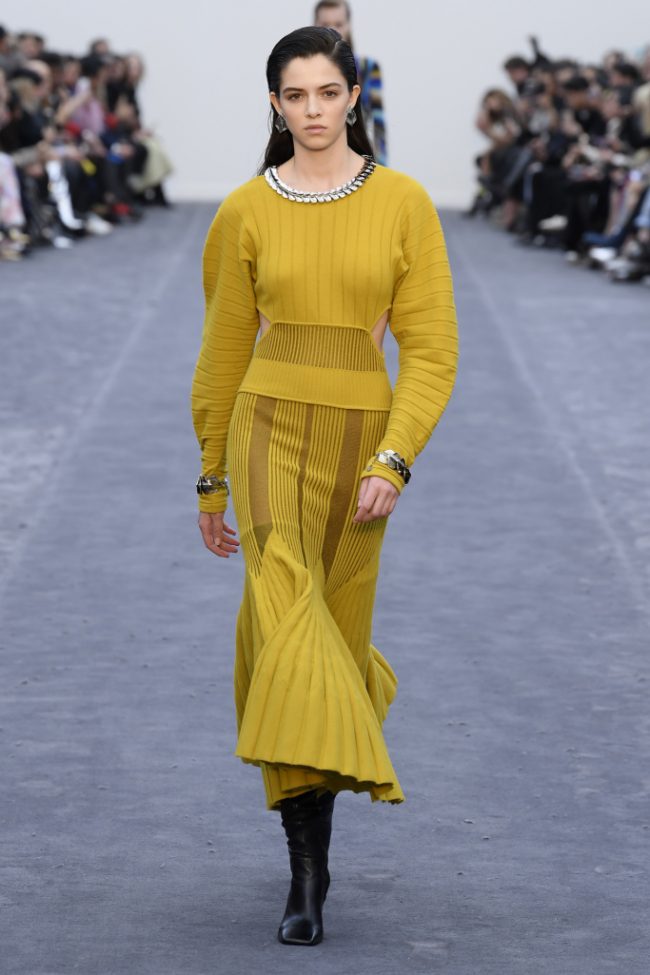 Ermanno Scervino's fall 2019 RTW was a can't miss opportunity to see just how RTW was meant to be crafted! The richest, finest fabrics of silk, merino wool, and lace all carefully draped on the body, showed just how fashion can be art. Grey houndstooth dominated much of the collection and, adding ivory fur lining, almost made us lose our minds with joy! Patternly fur walking coats also played a part in the luxury story here. Oversized shawl collar bathrobe coats with an ermine print were an unexpected and welcome surprise.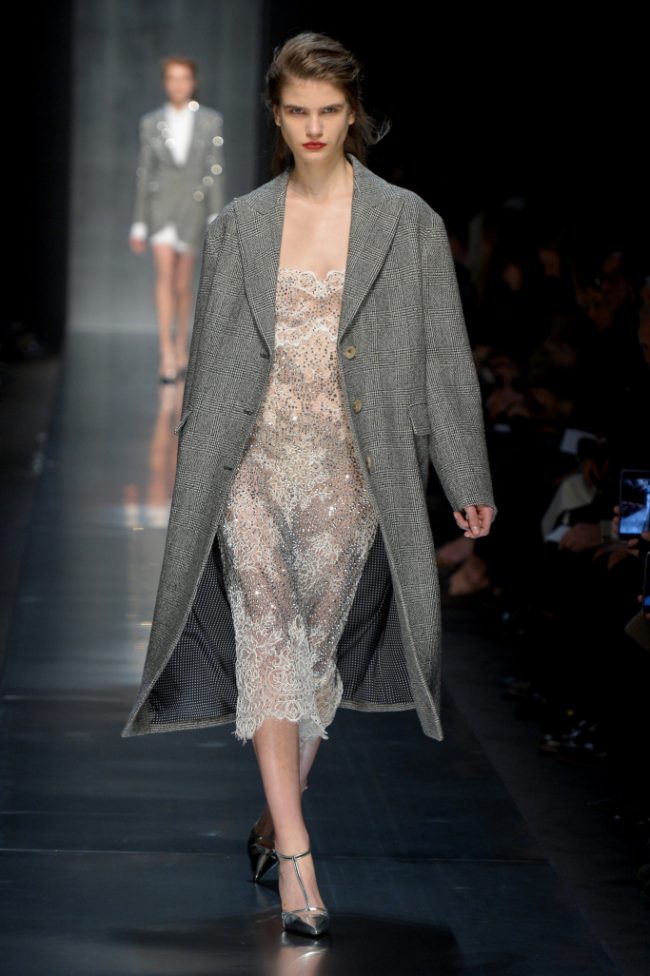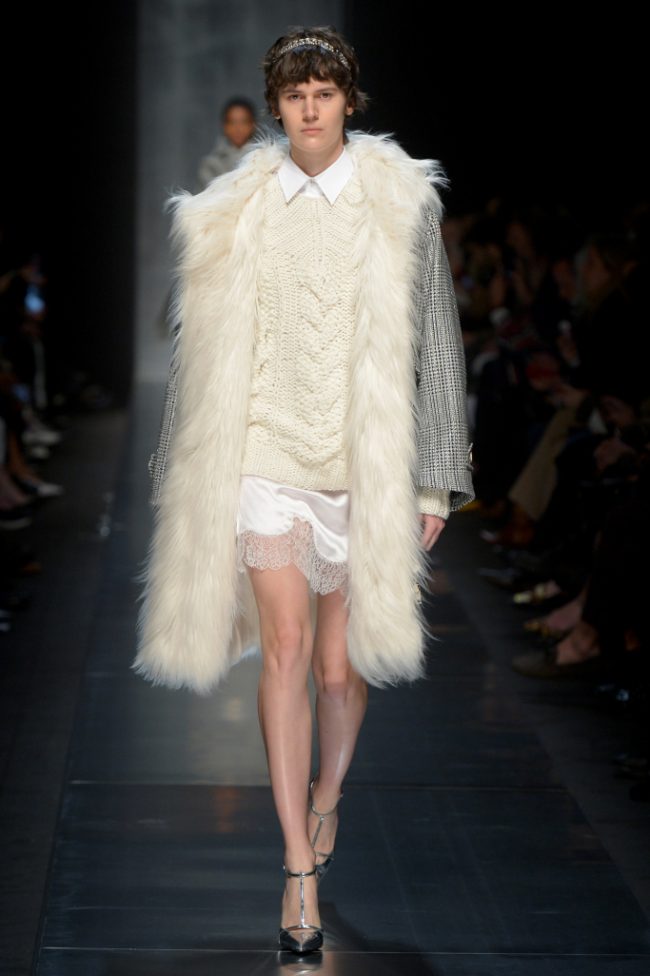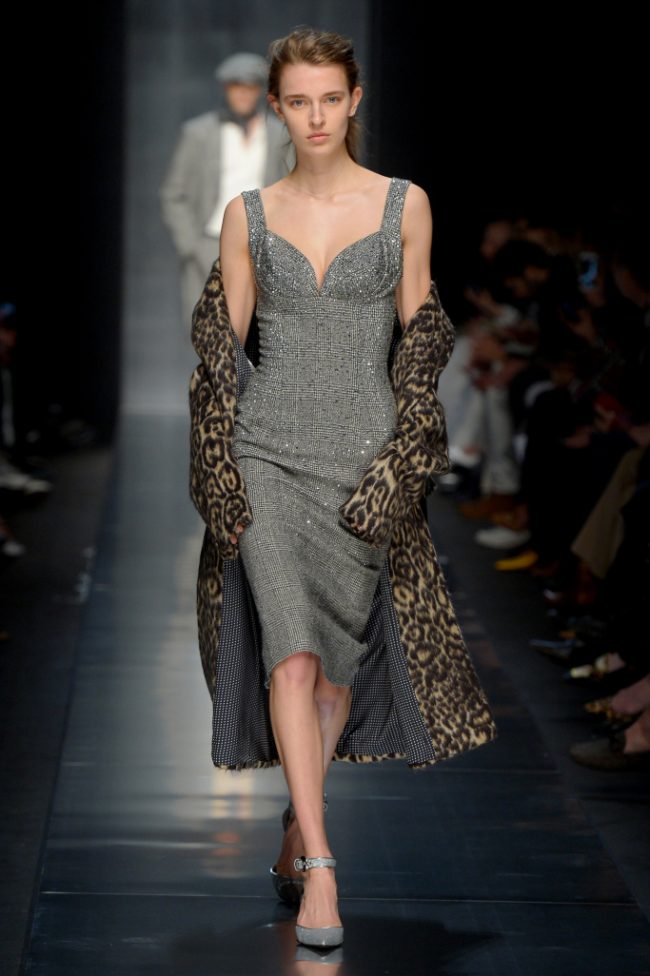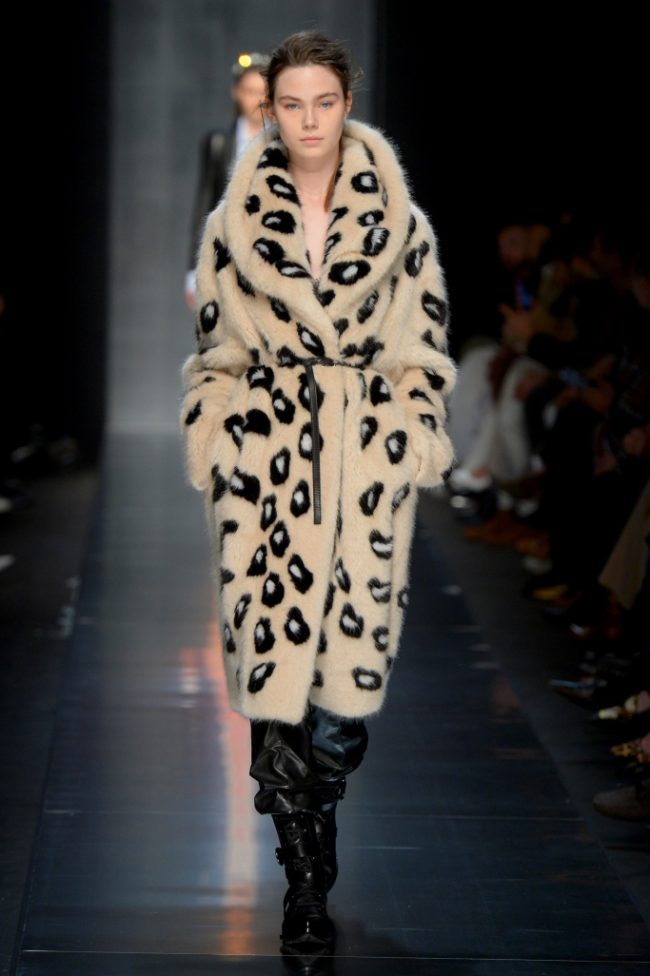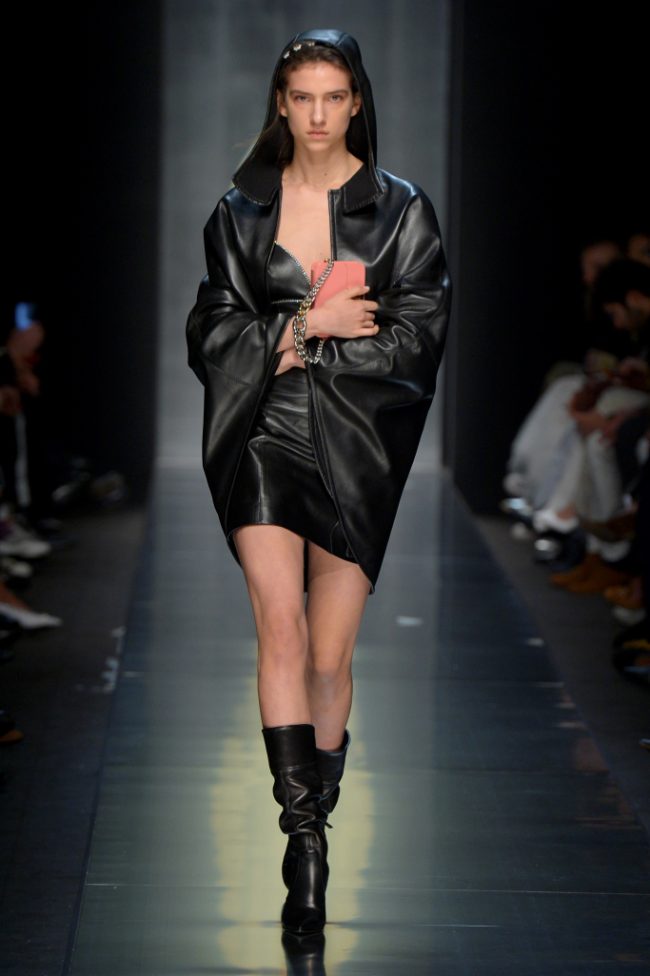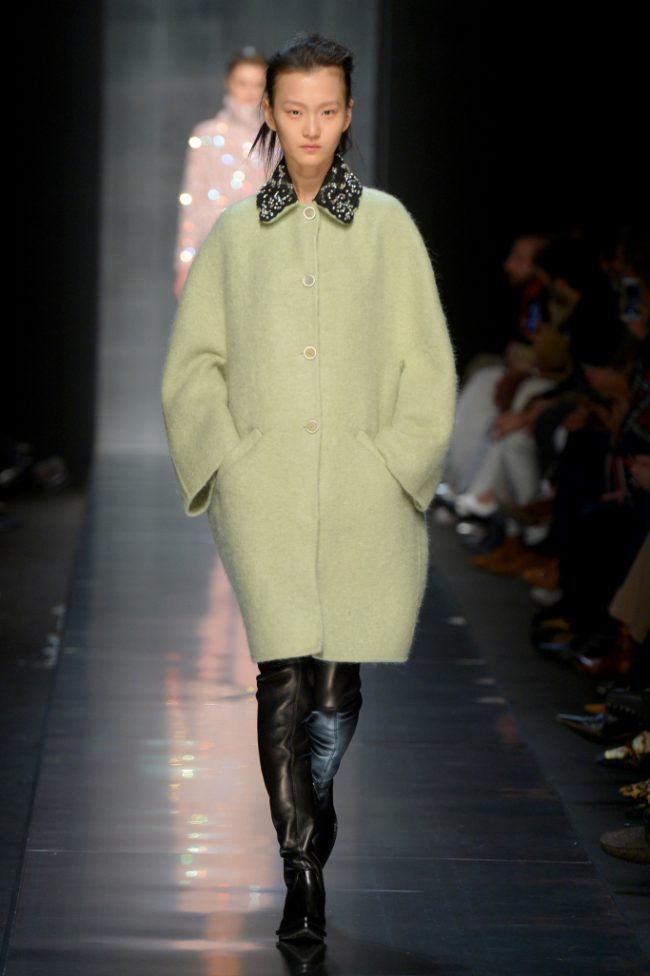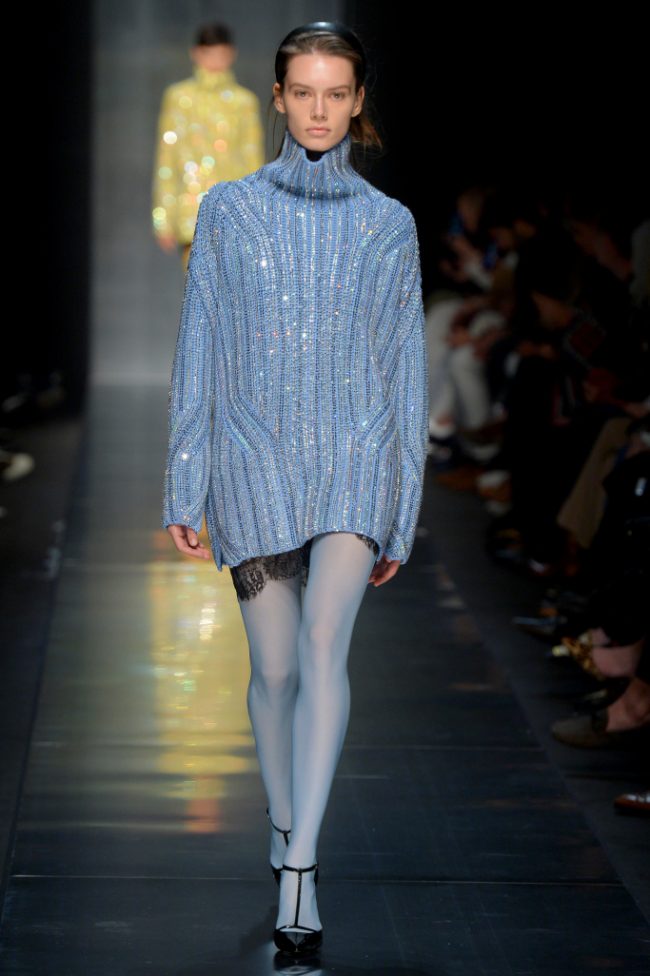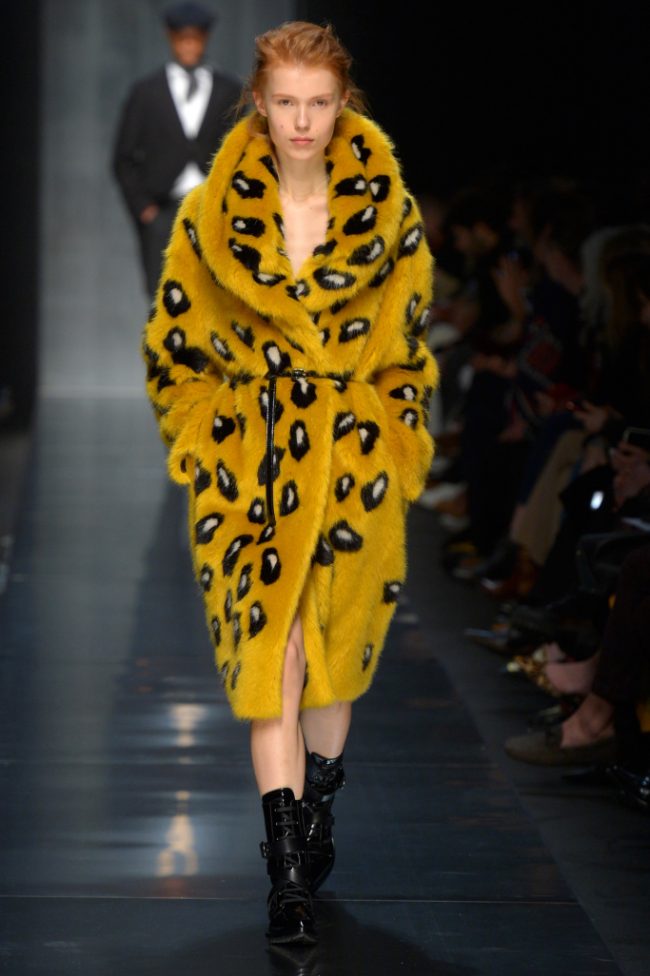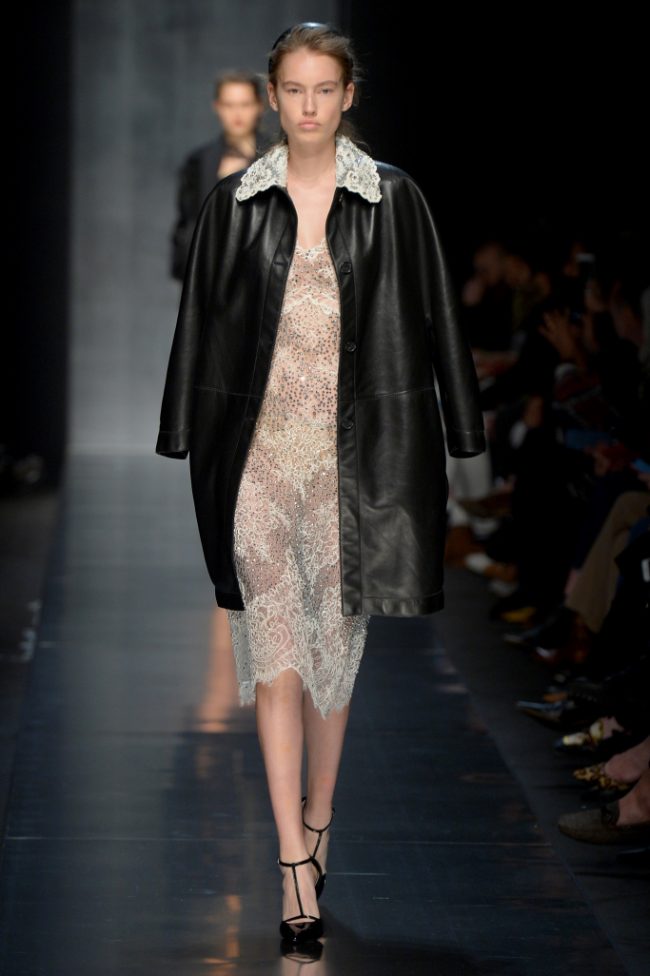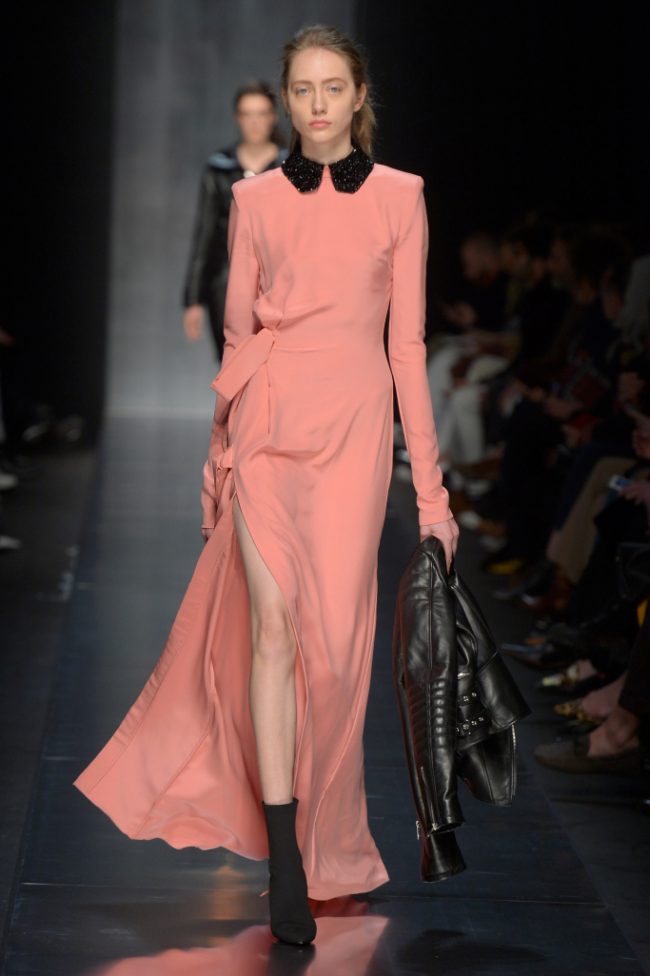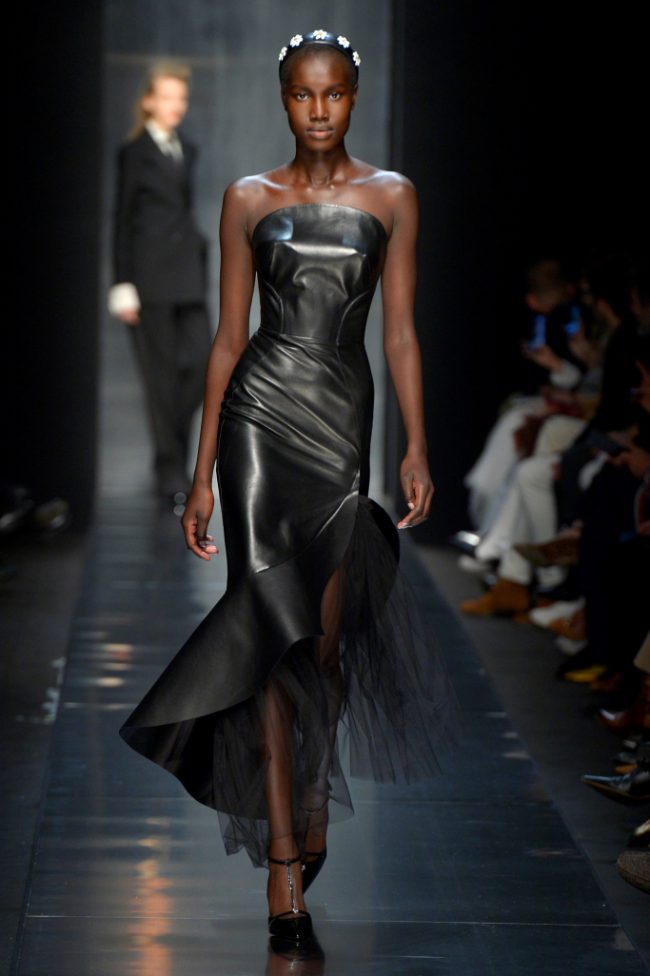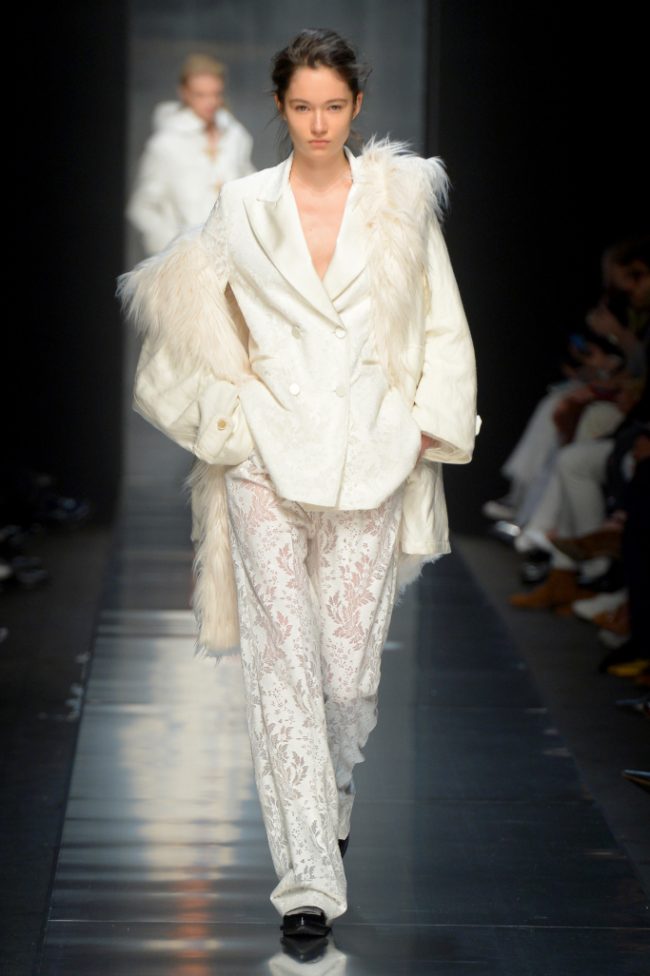 Nobody on the planet does sharply tailored suiting better than the living legend, Giorgio Armani. His fall 2019 RTW was no exception. Mixing black and midnight blue was a power-play, too. Armani added legit men's wear to the collection this year. Rather than just the ladies wearing the pants, the men now got the designer's touch on the runway. A handful of fur berets added a much needed textured luxe to the sedate merino wool fabrics that dominated the looks. At 84 years young, Armani continues to turn out fashion that turns heads.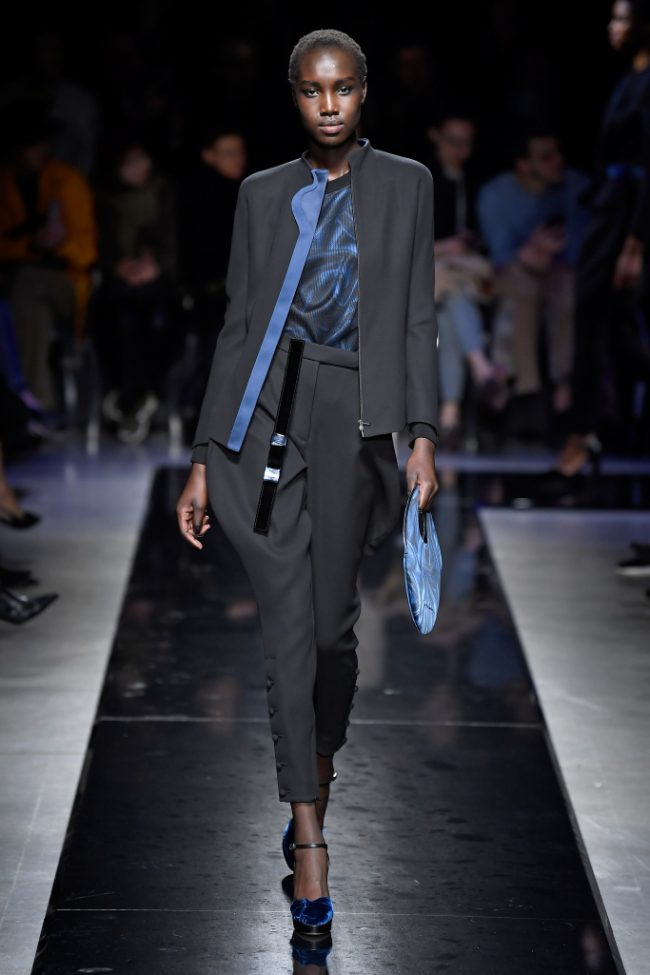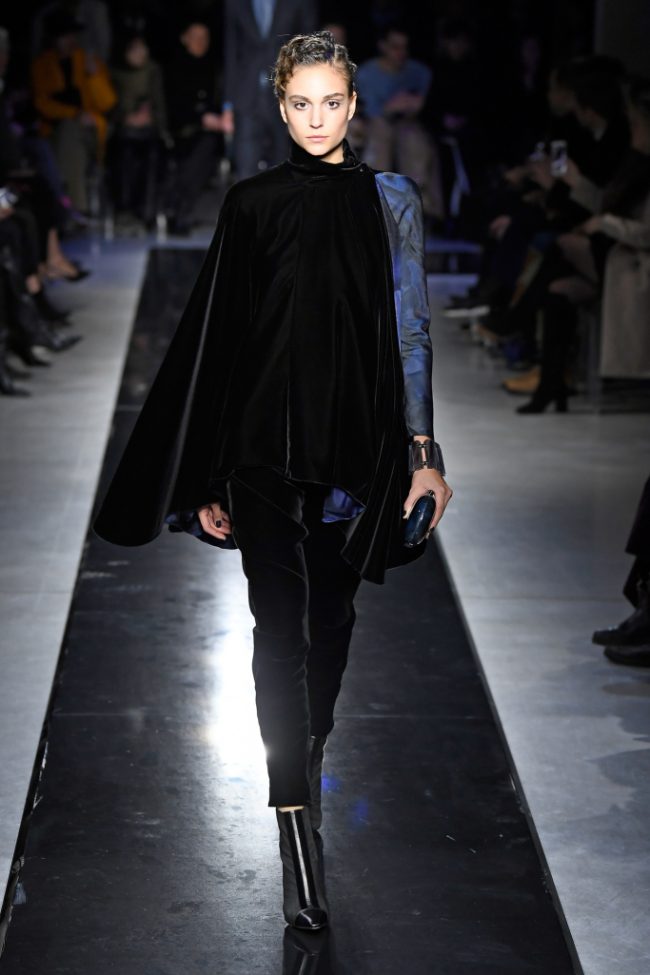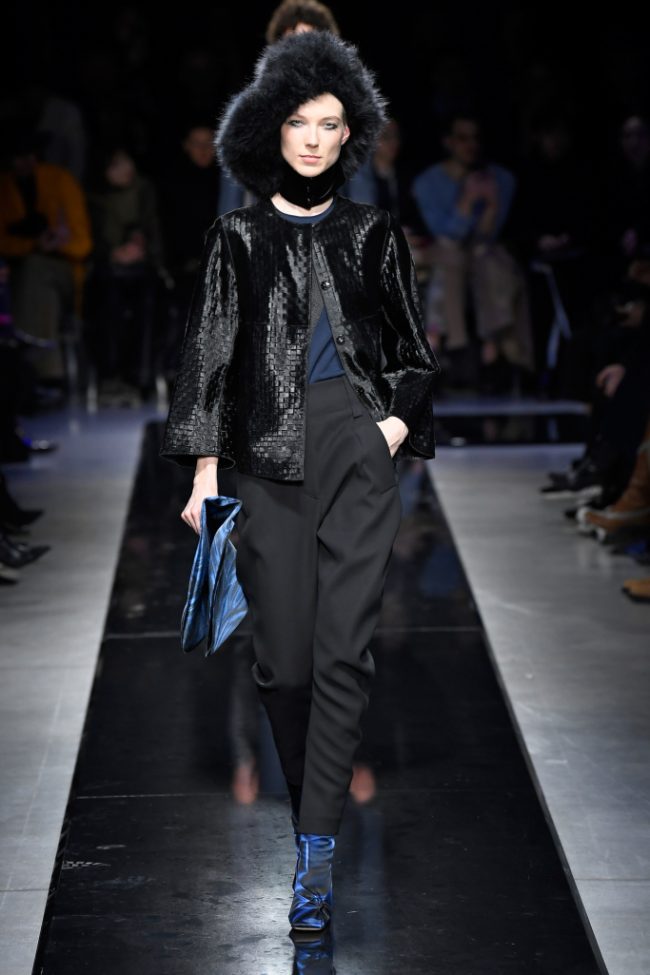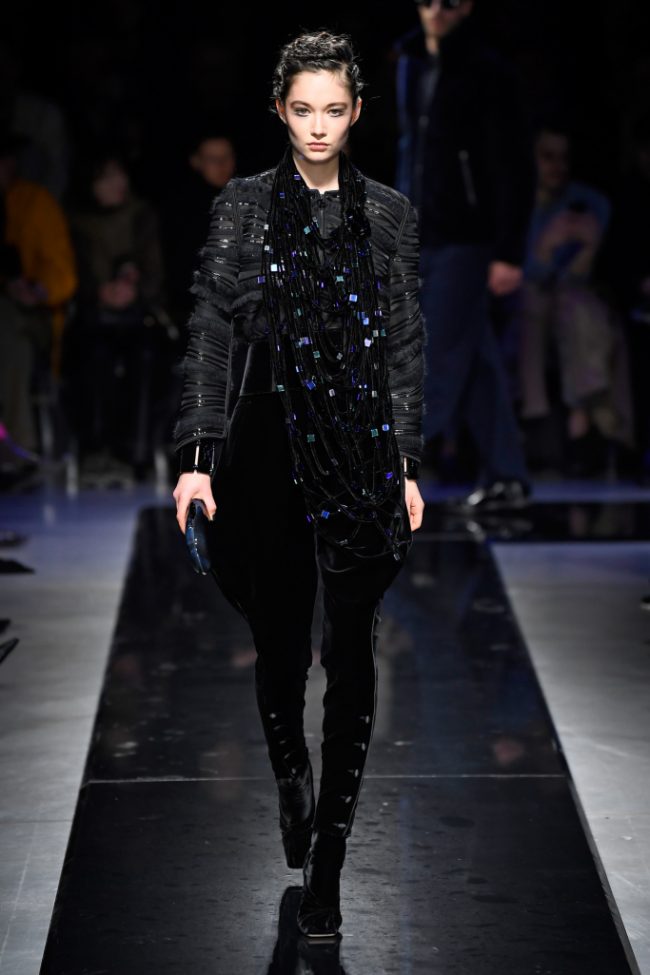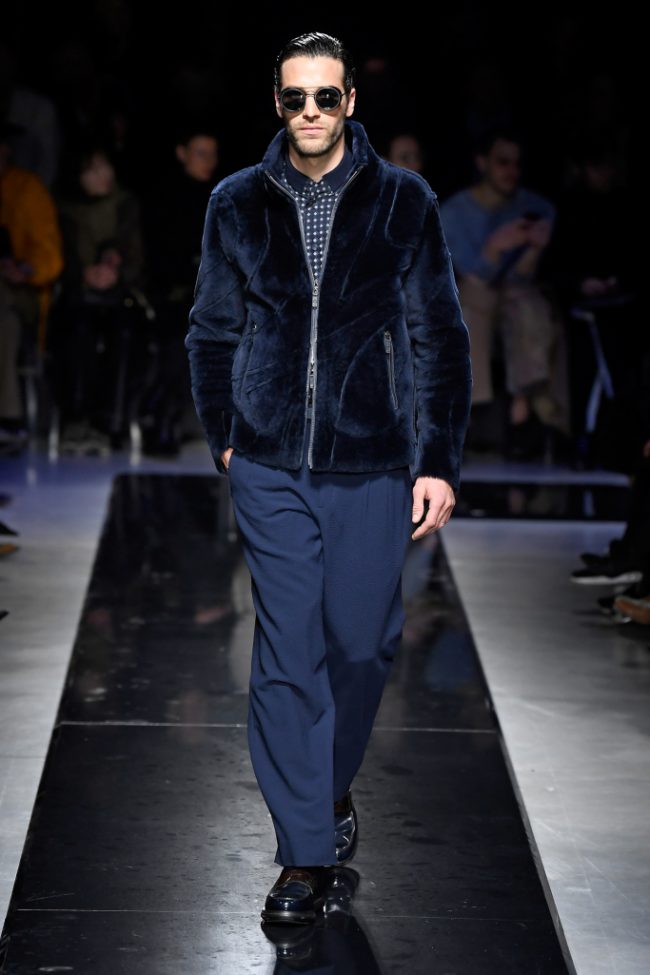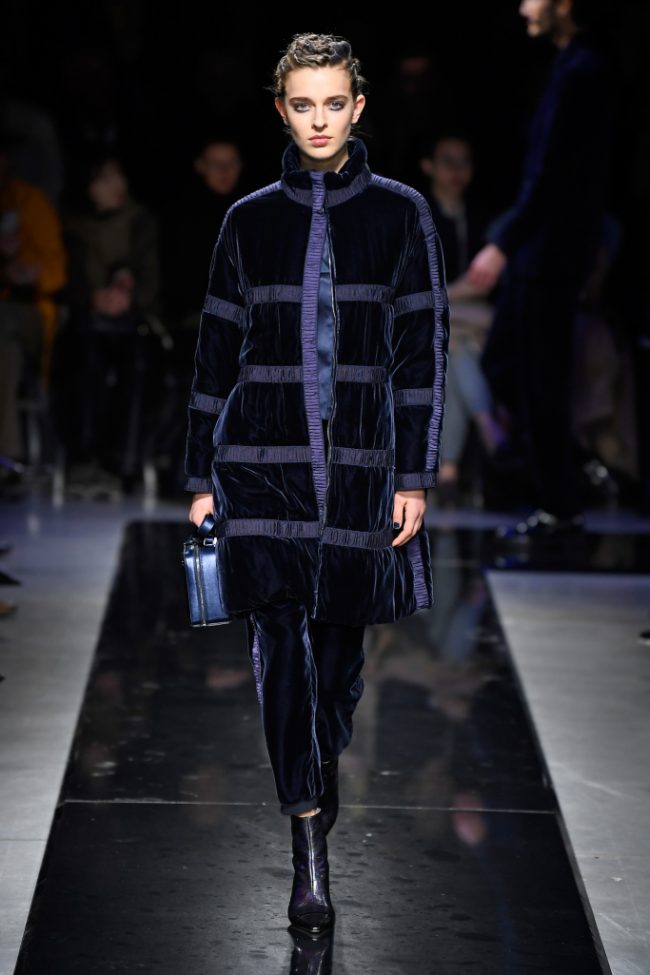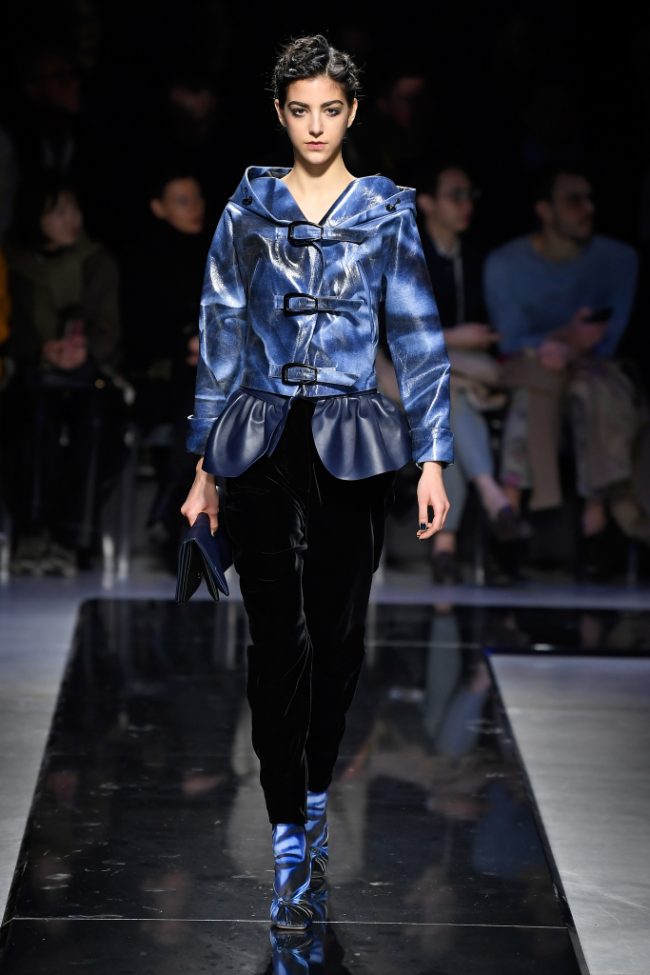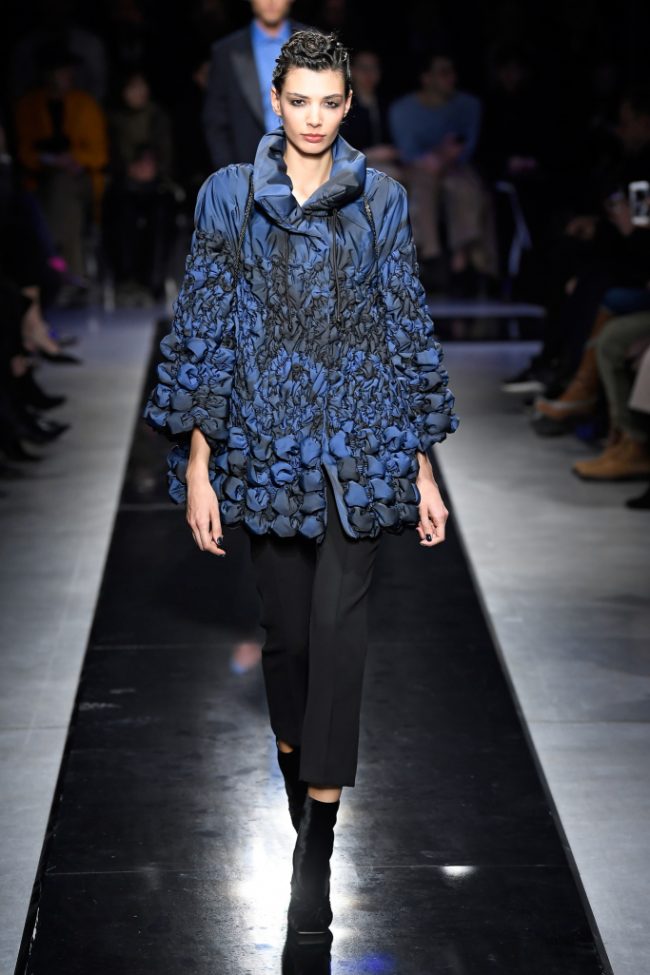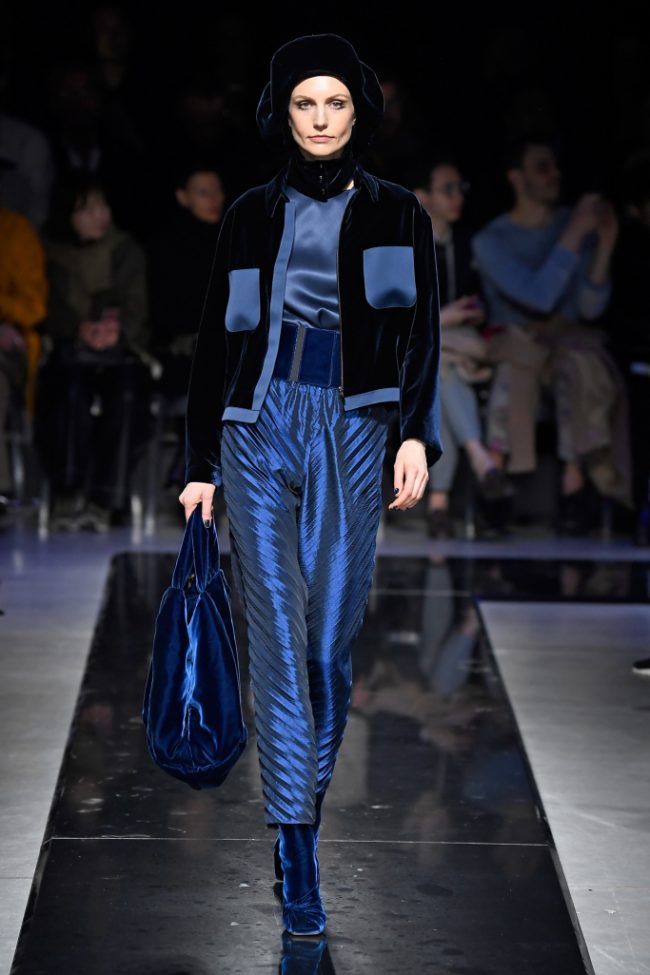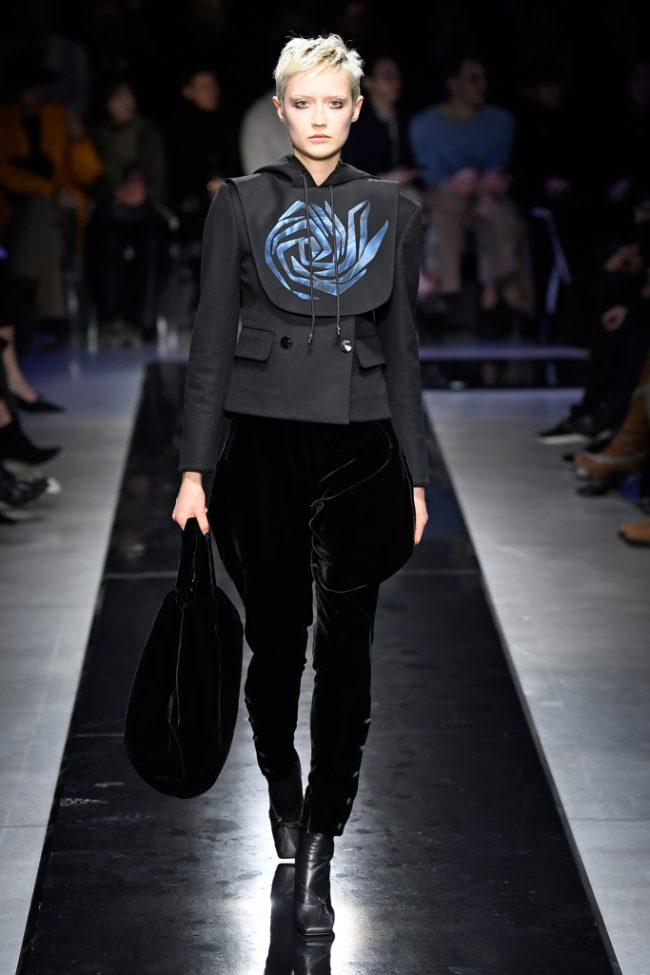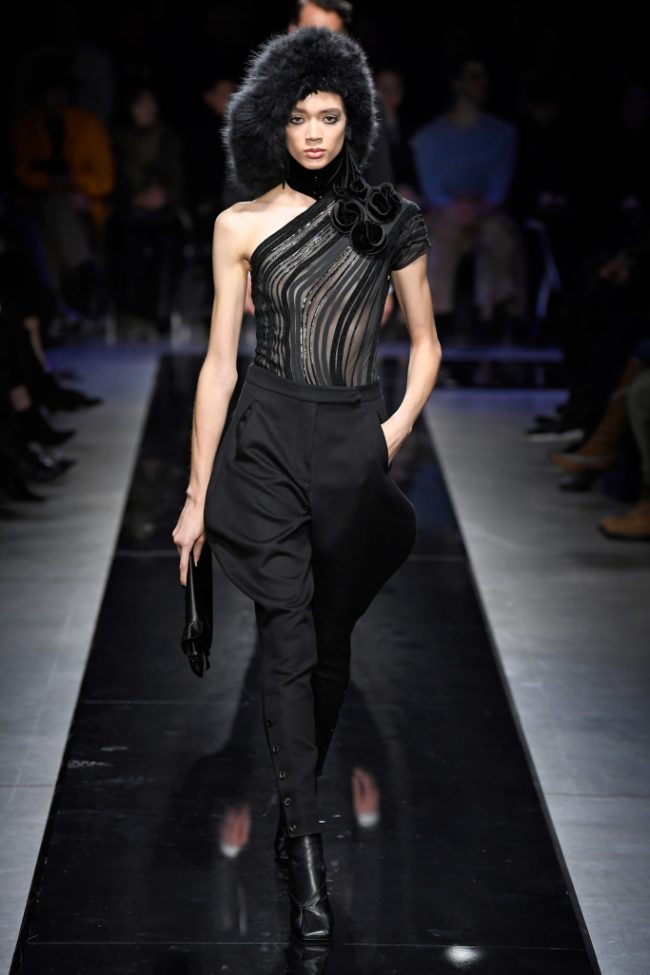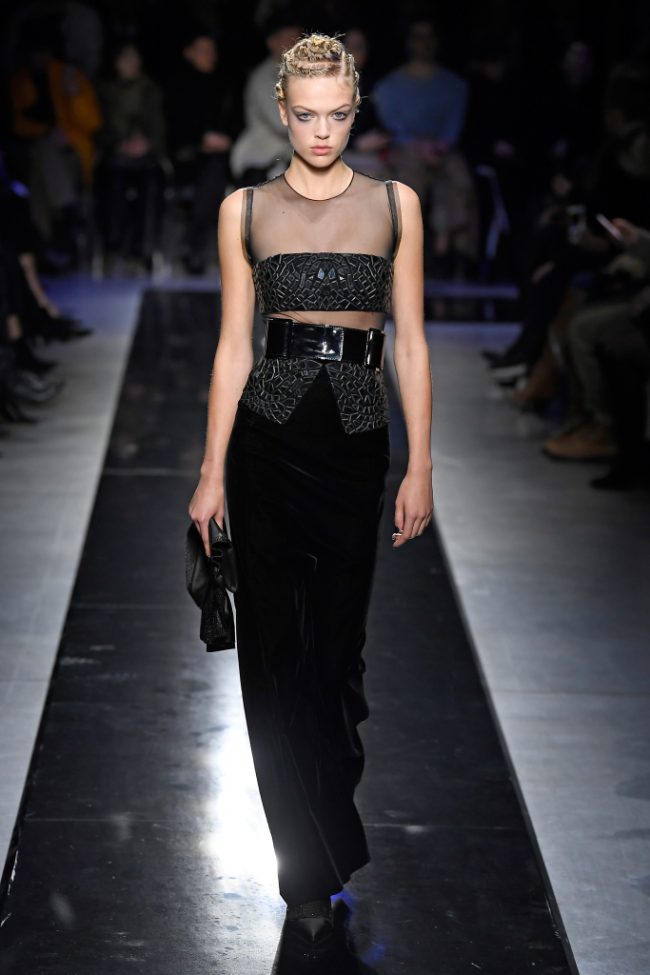 Have you ever seen shearling with so much luster that it looks like mother of pearl? Yeah, neither had we until Simon Holloway, Agnona's artistic director brought us to our knees in ecstasy with a pearl colored poncho that lit up the runway. He followed that up with grey shearling the color of black south seas pearls! Cashmere was another key fabric choice and was draped like liquid cascading over the body. Holloway did well to bring elevated RTW for fall 2019 that was understated elegance that spoke volumes about the wearer.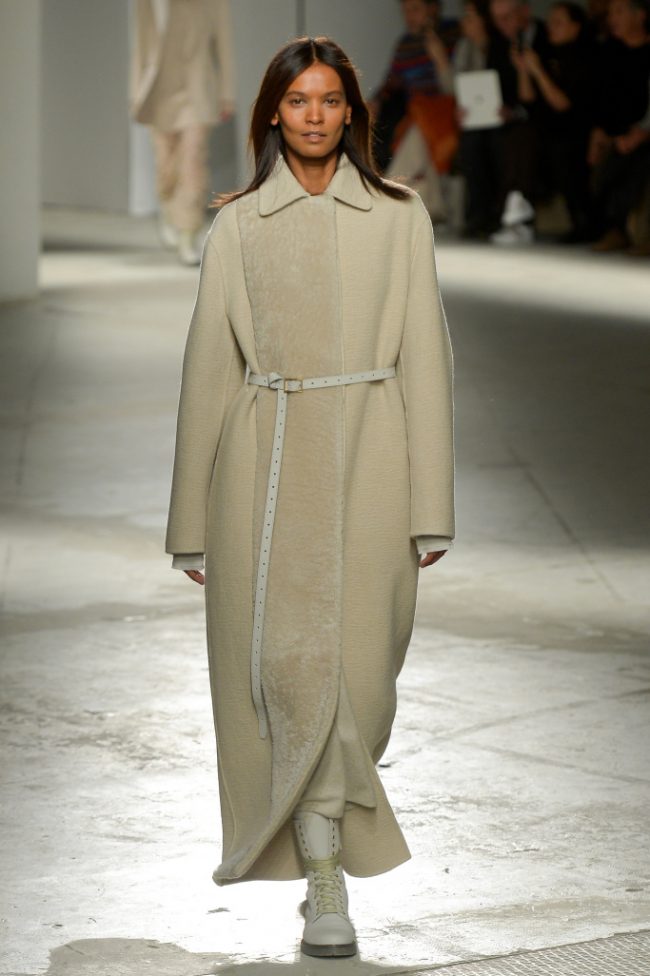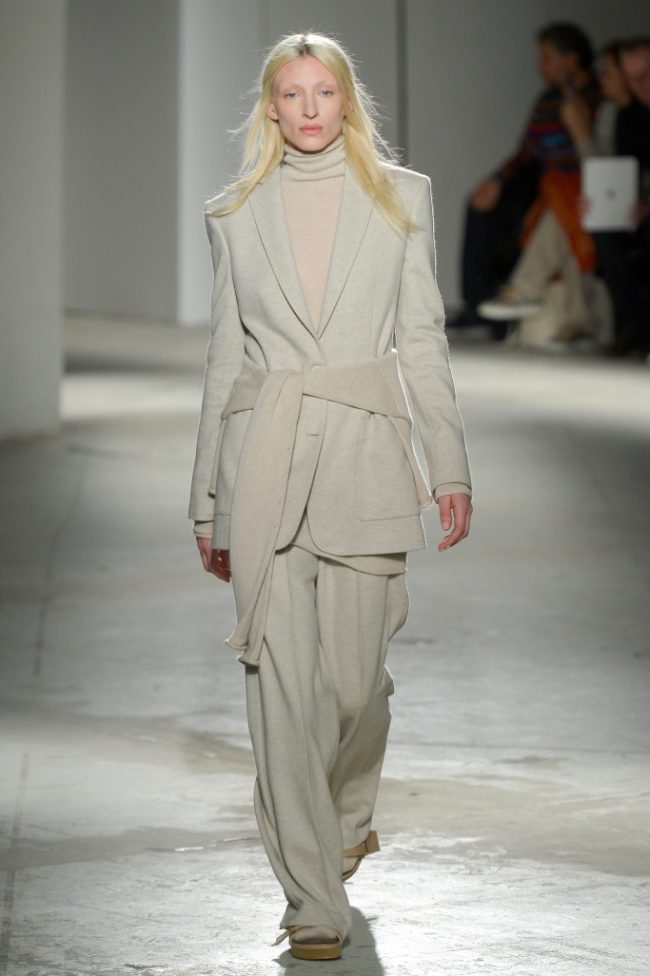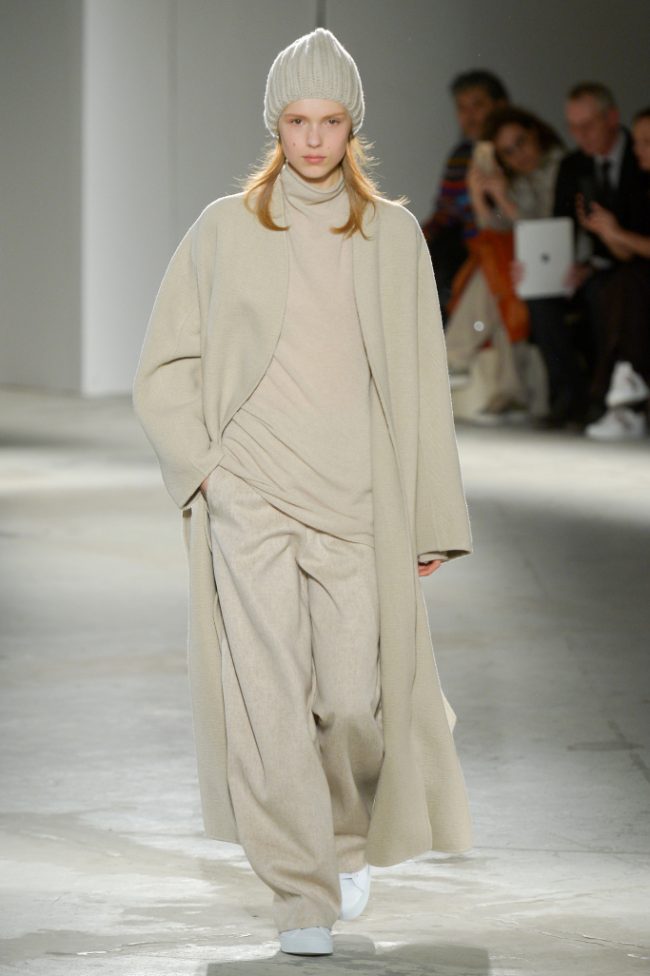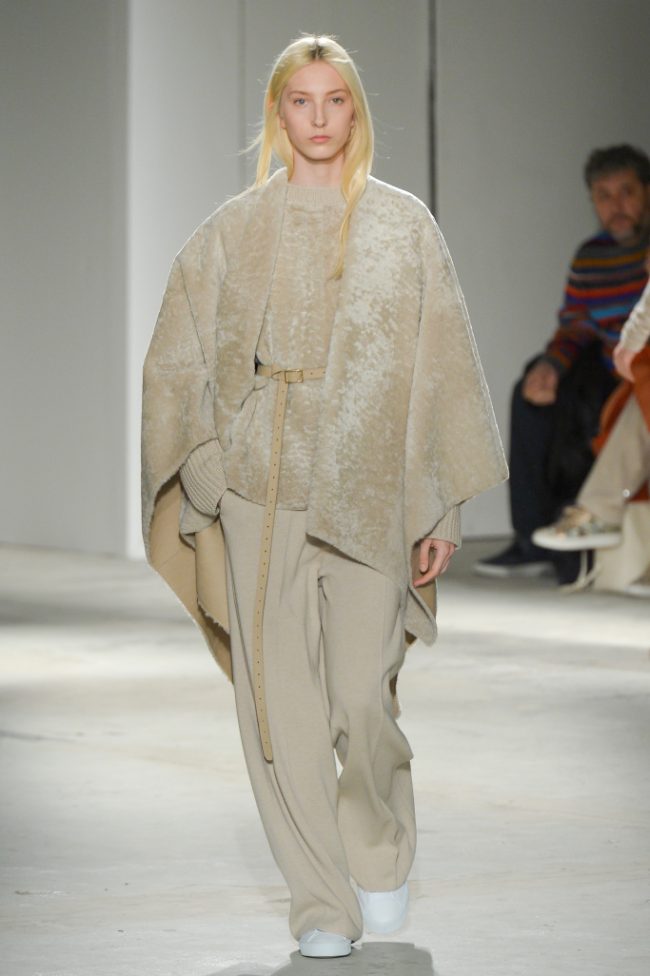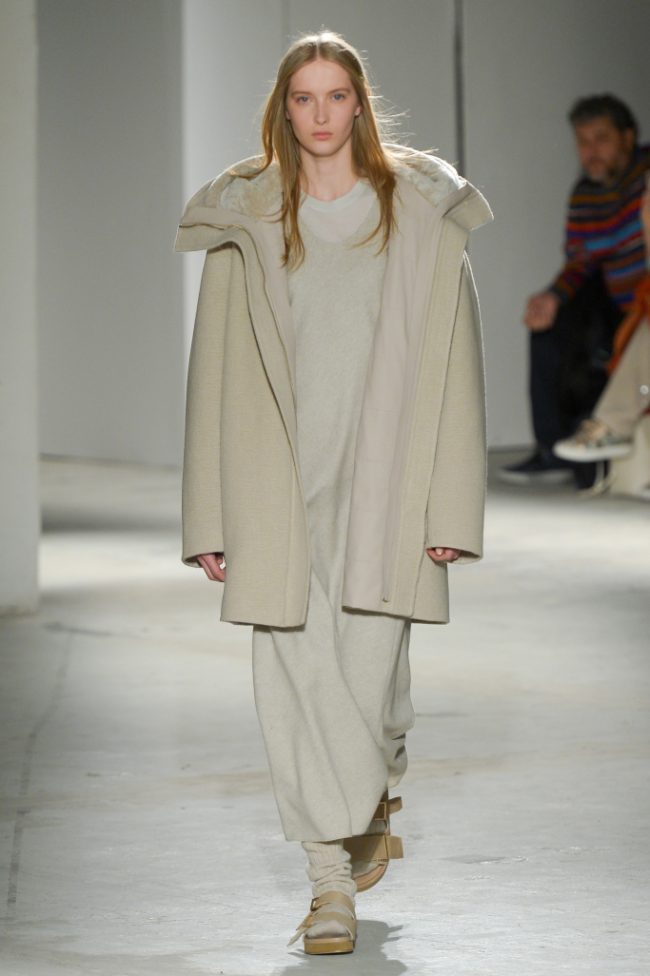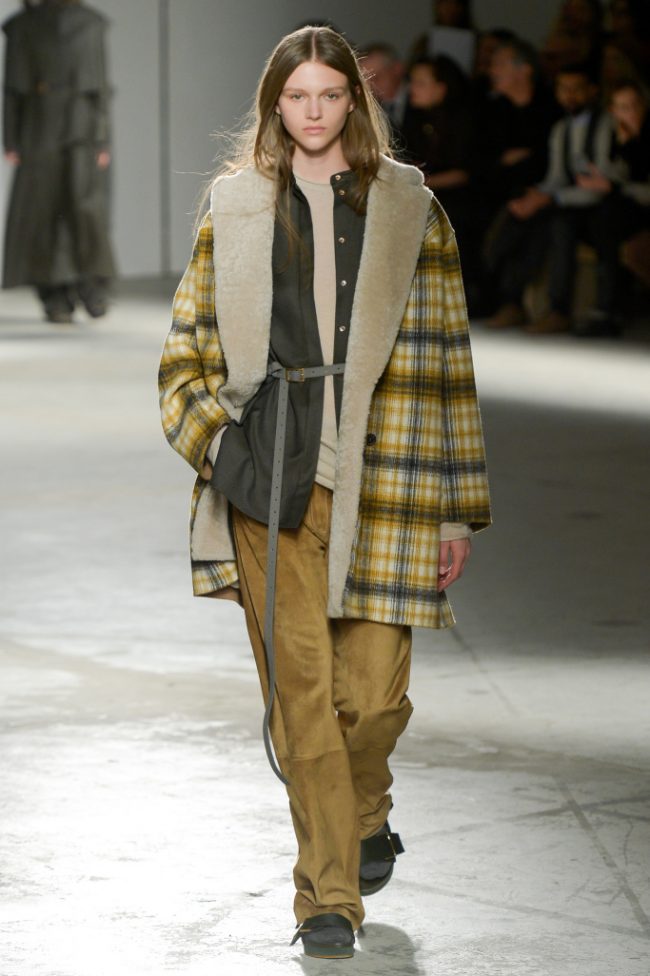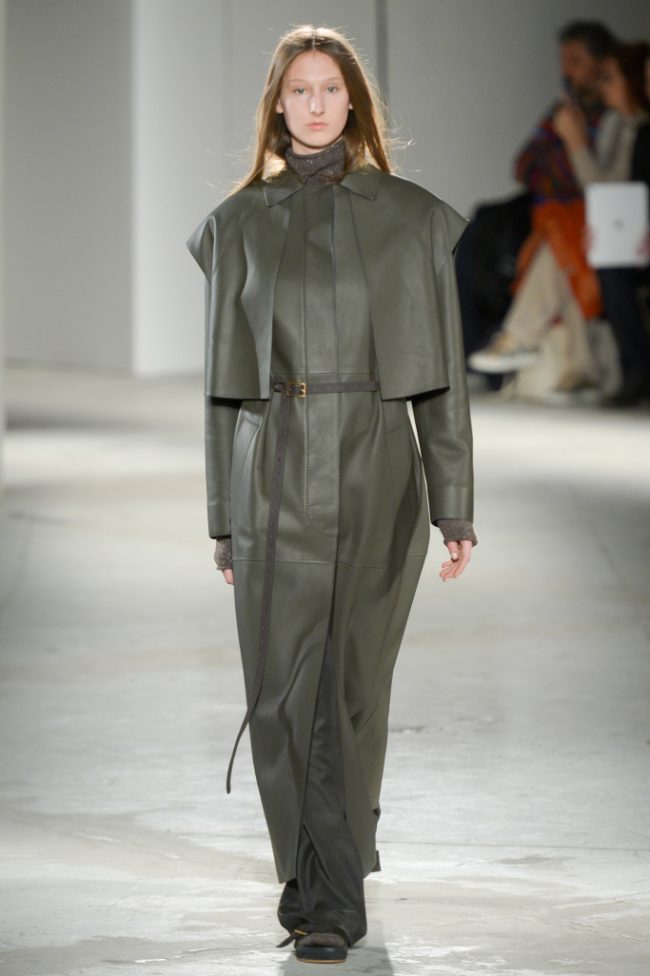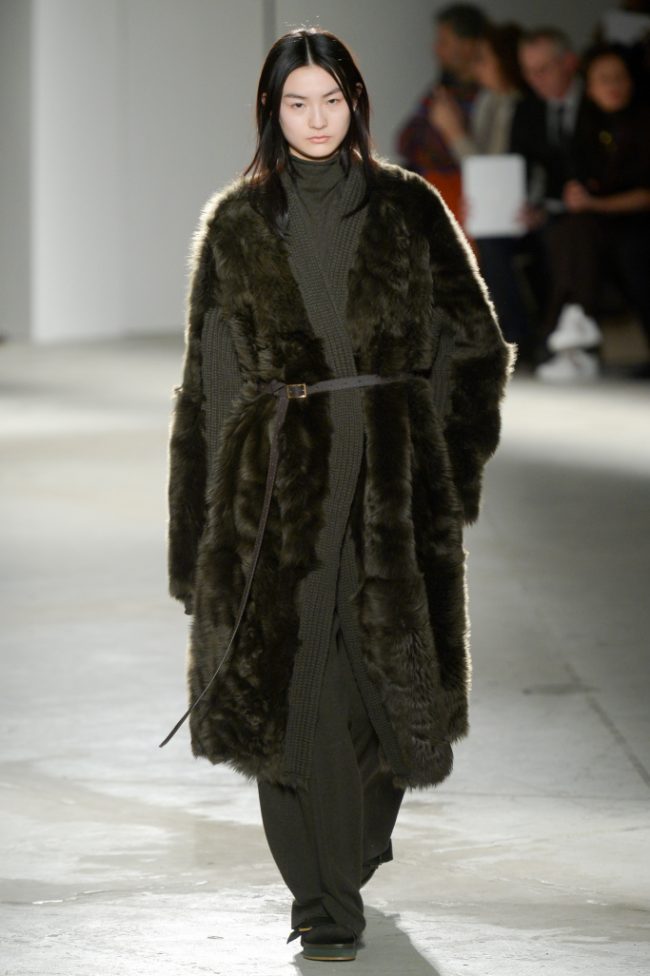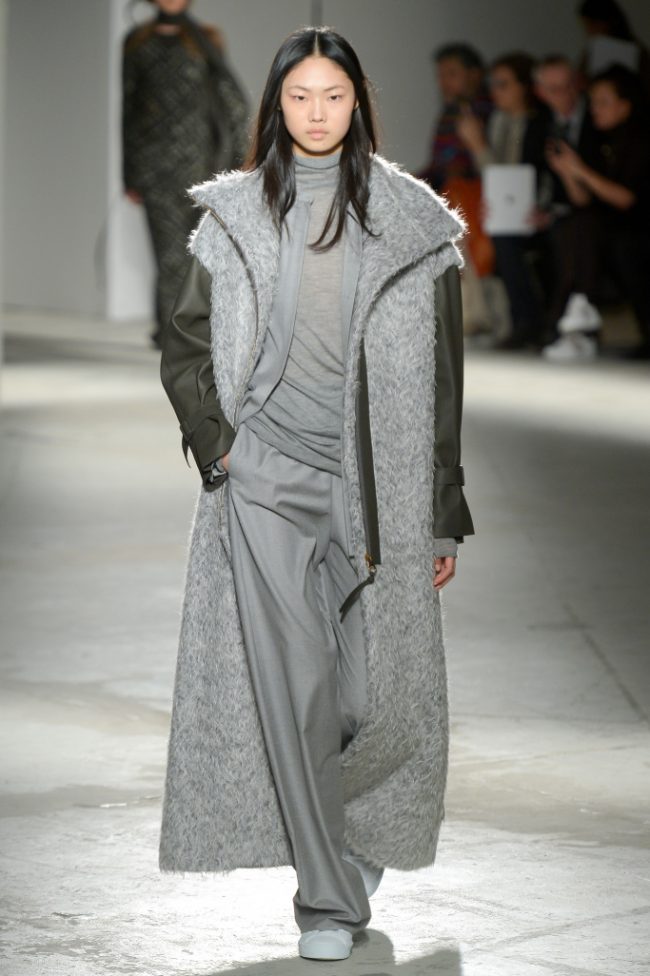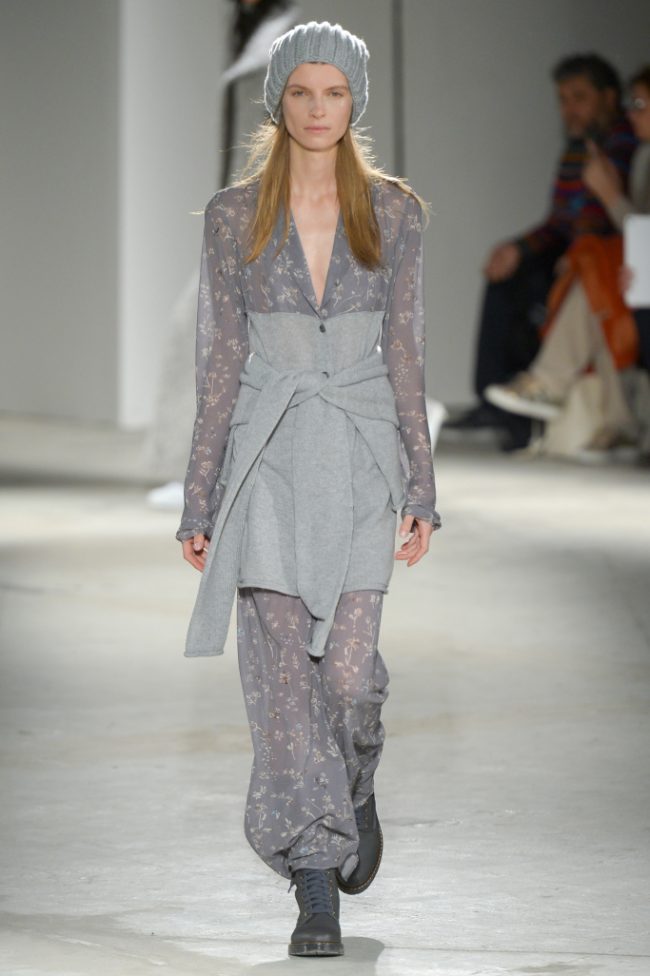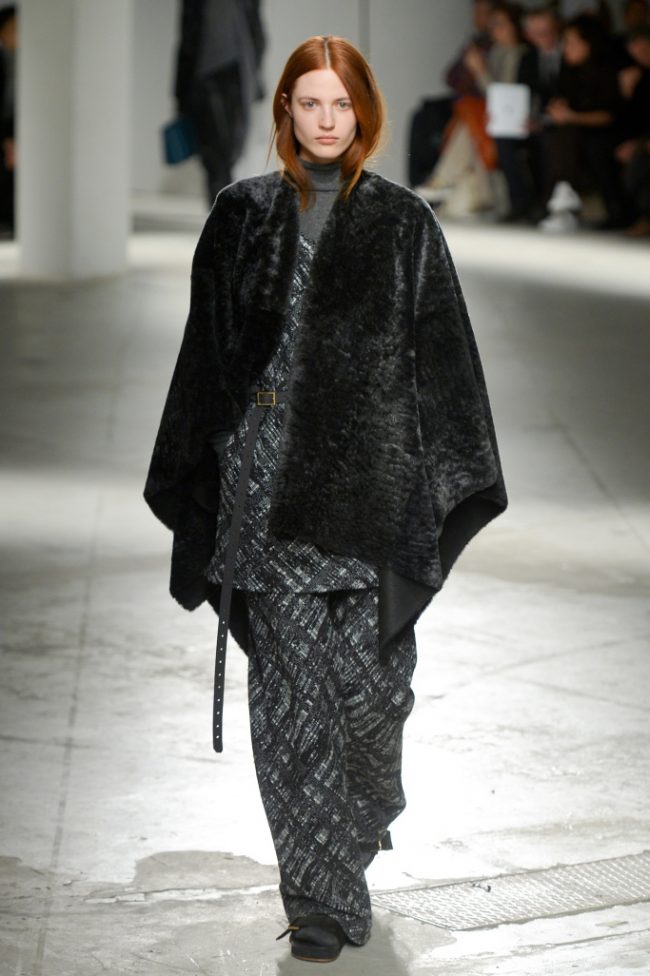 The color story was the headline to Gabriele Colangelo's fall 2019 collection. Tangerine and steel blue mink coats were some of the most unexpected and delightful colors we've seen in fashion…..and it didn't end there. Cerulean, periwinkle, and clay colored leathers were another part of the story. Solid RTW pieces that had a mix and match capability all expertly tailored to fit and flatter, Colangelo's show was one for the history books.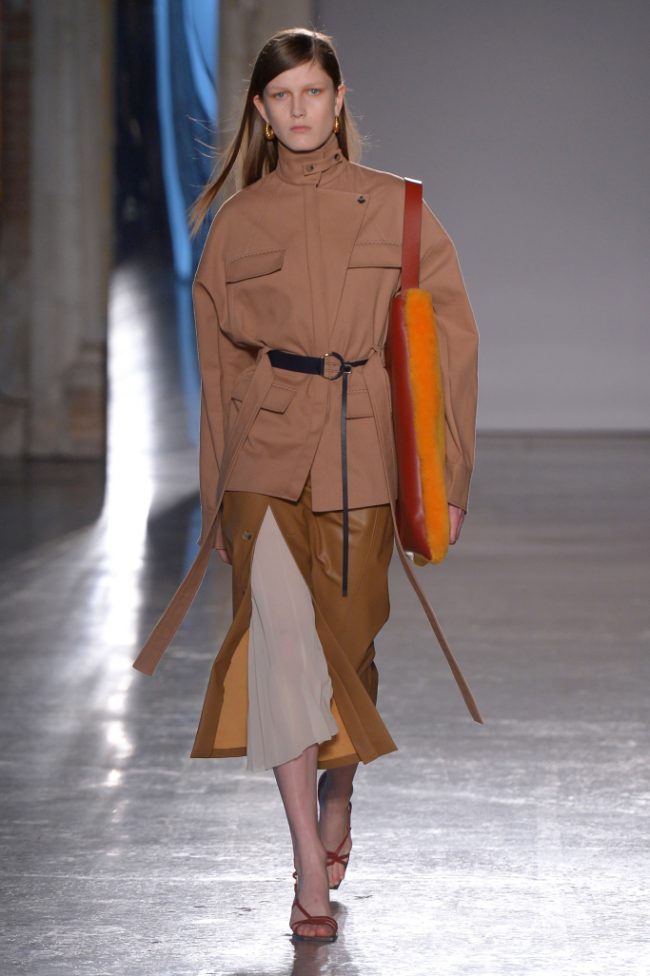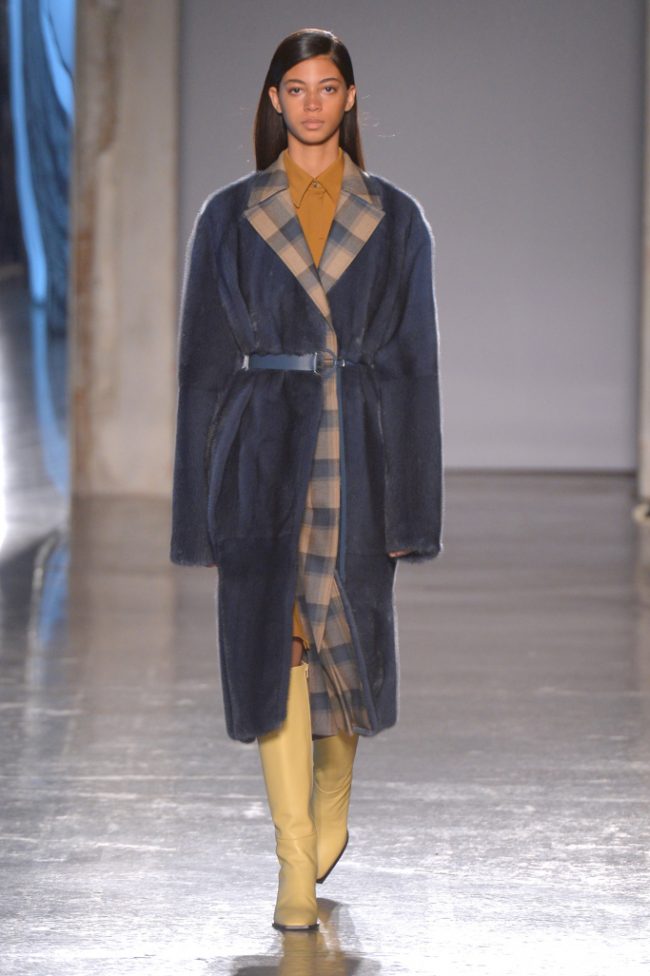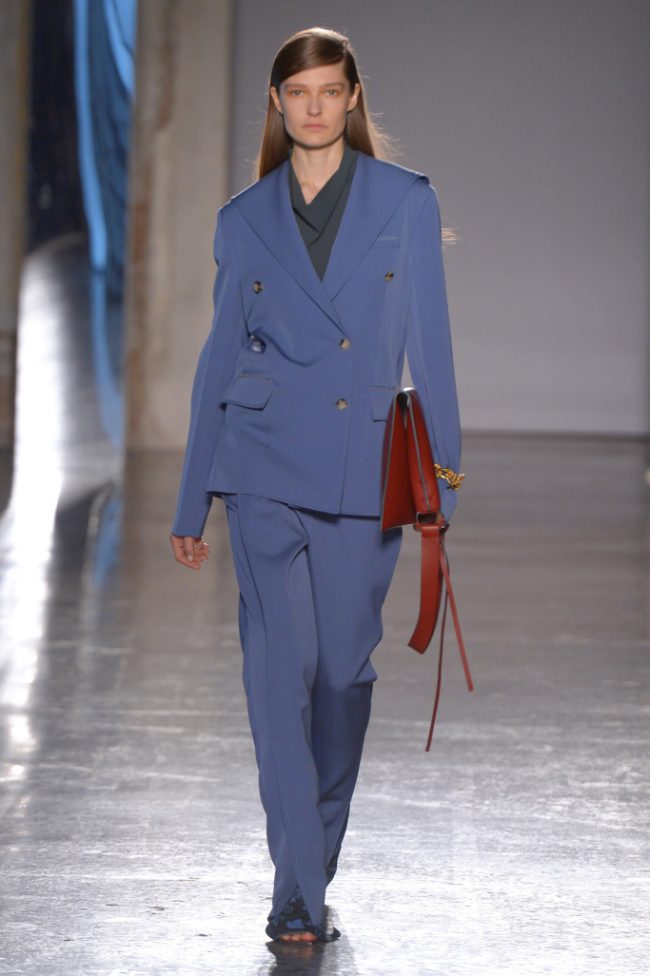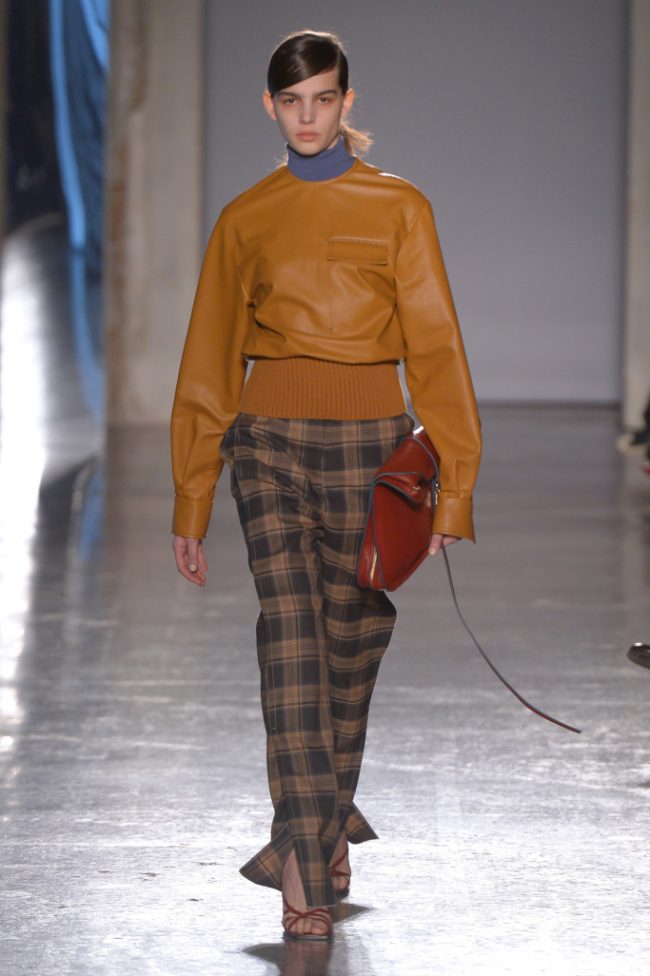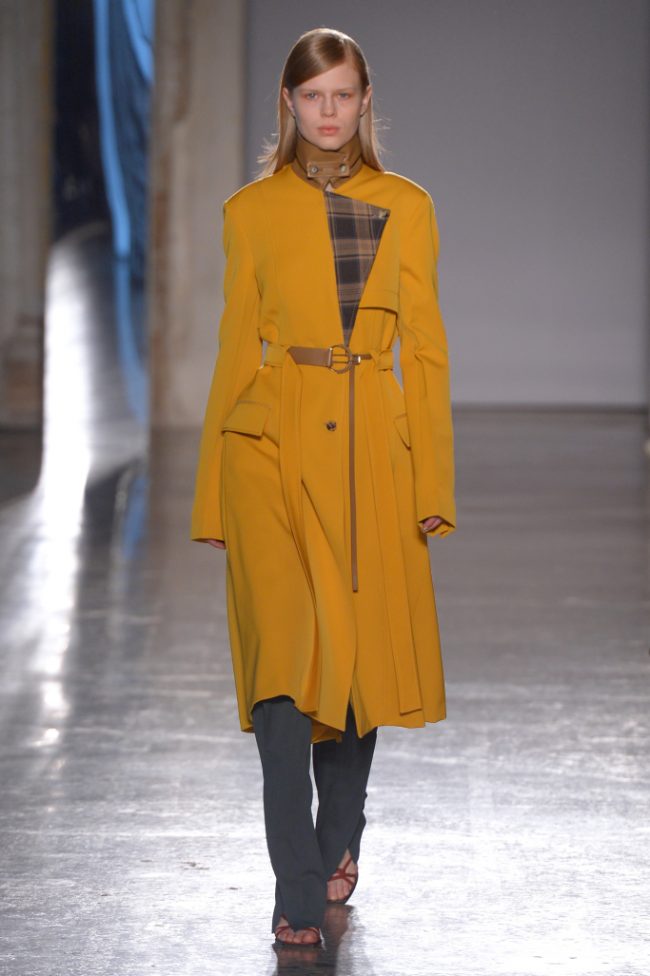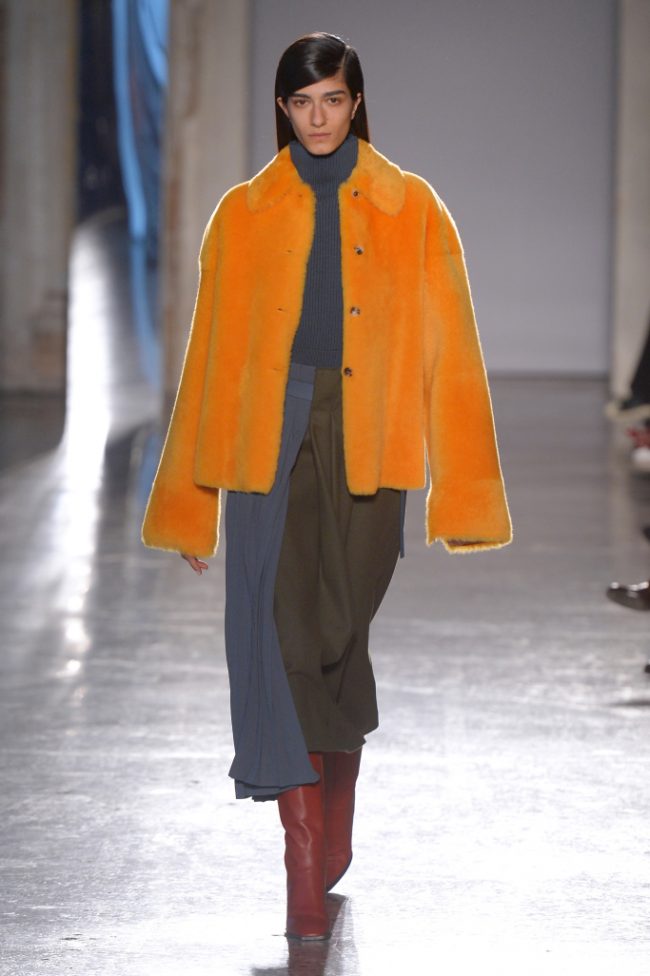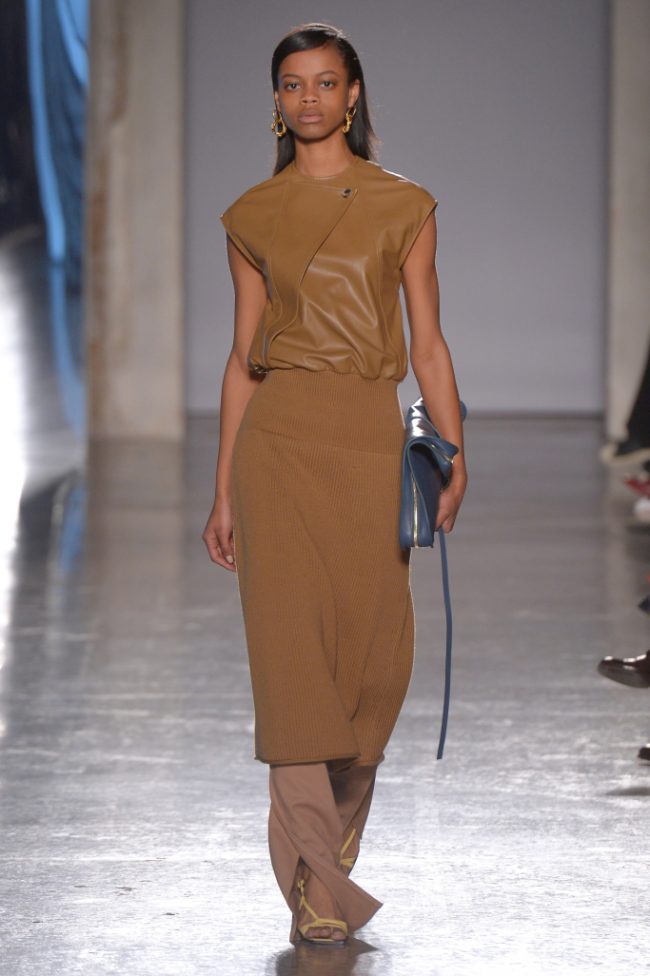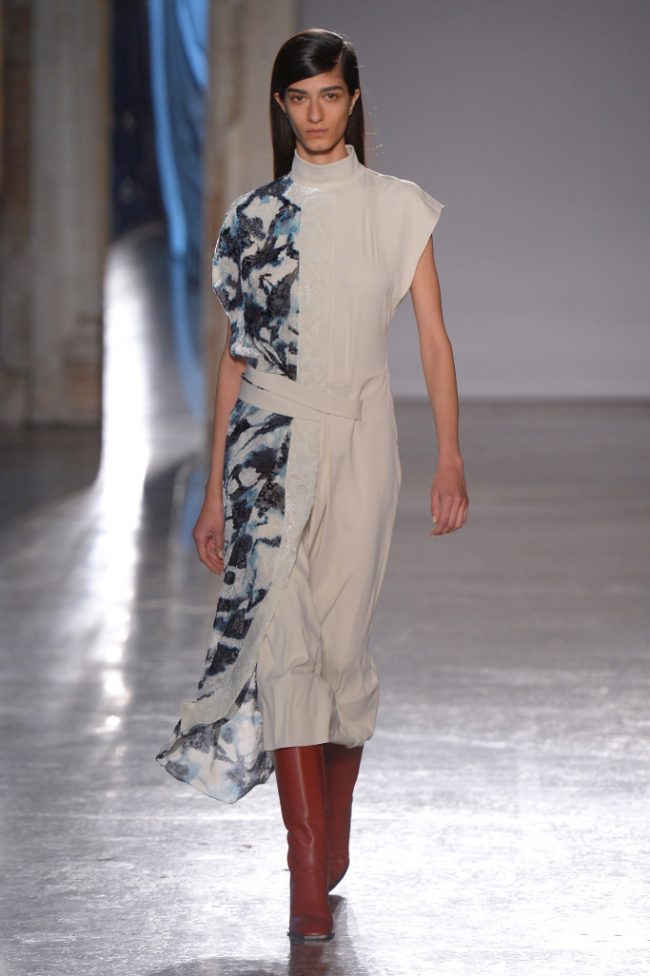 Sometimes just sticking to the basics can be beautiful in fashion. Designer Lorenzo Serafini of Philosophy di Lorenzo Serafini had a solid showing of RTW for fall 2019. Lots of sexy lingerie tops and silk nightgown dresses countered by oversized boyfriend sweaters and cigarette pants. Vibrant reds and hot pinks combined to enhance the "wow" factor. Ivory monkey fur walking coats cooled off the radiant colors.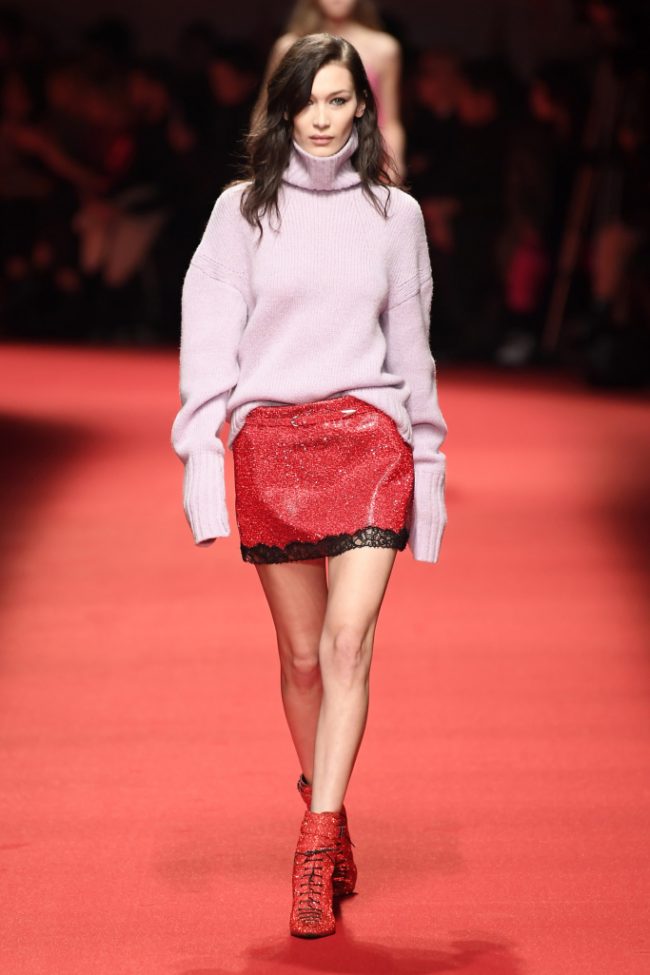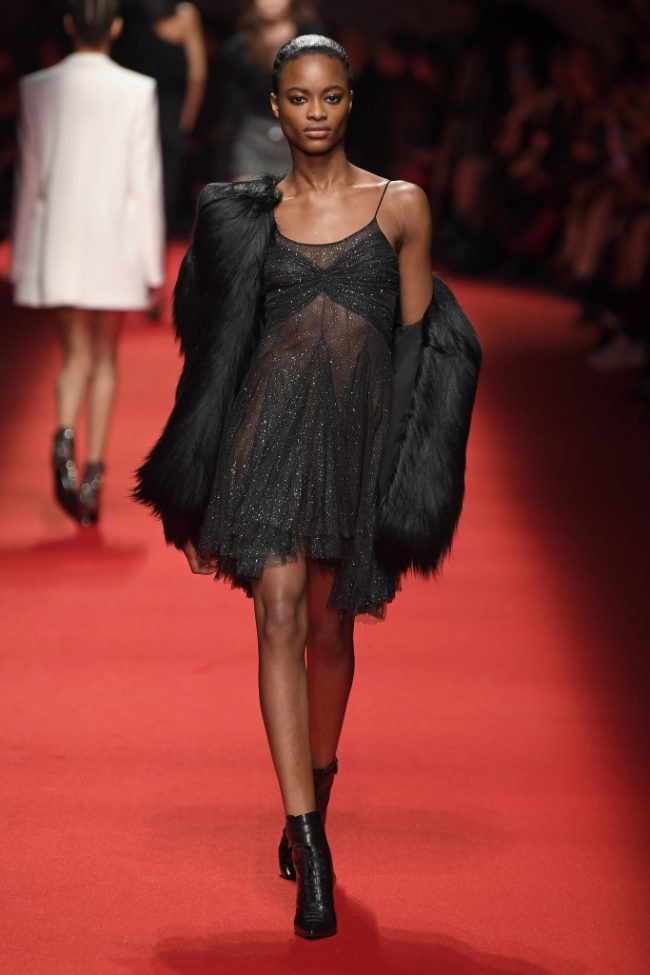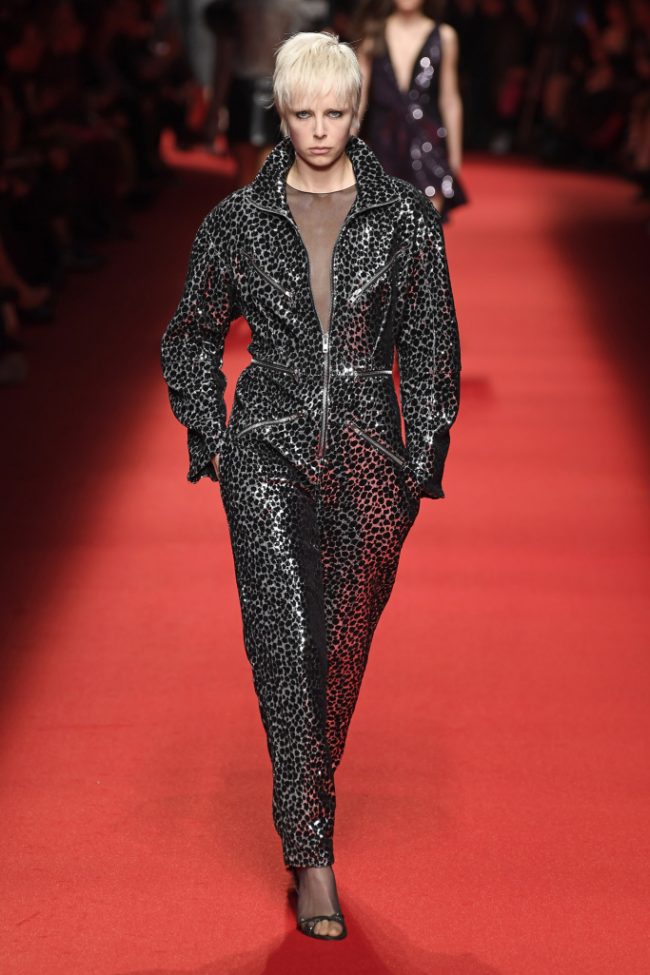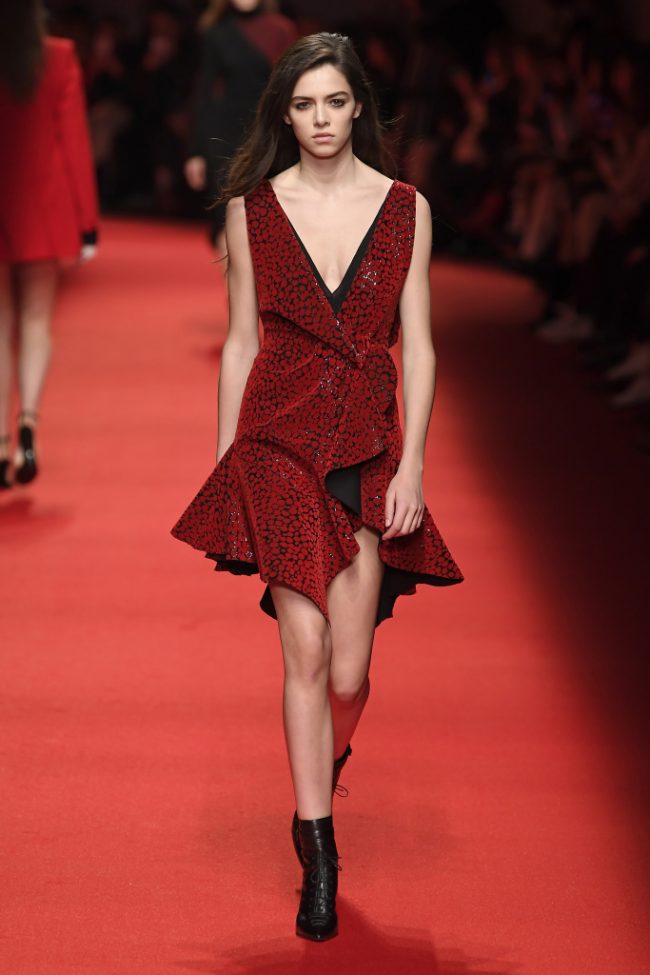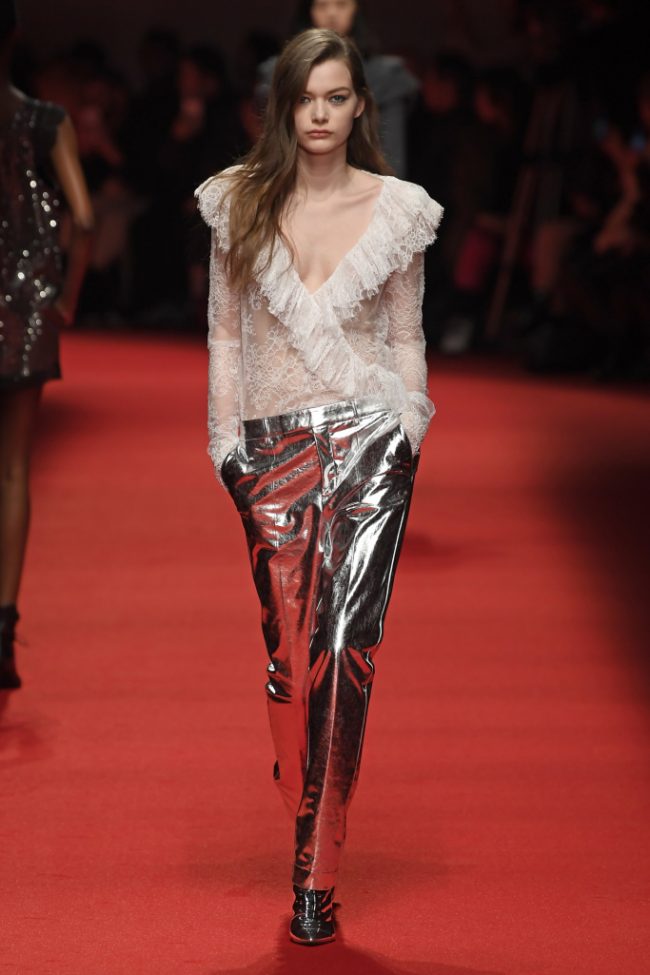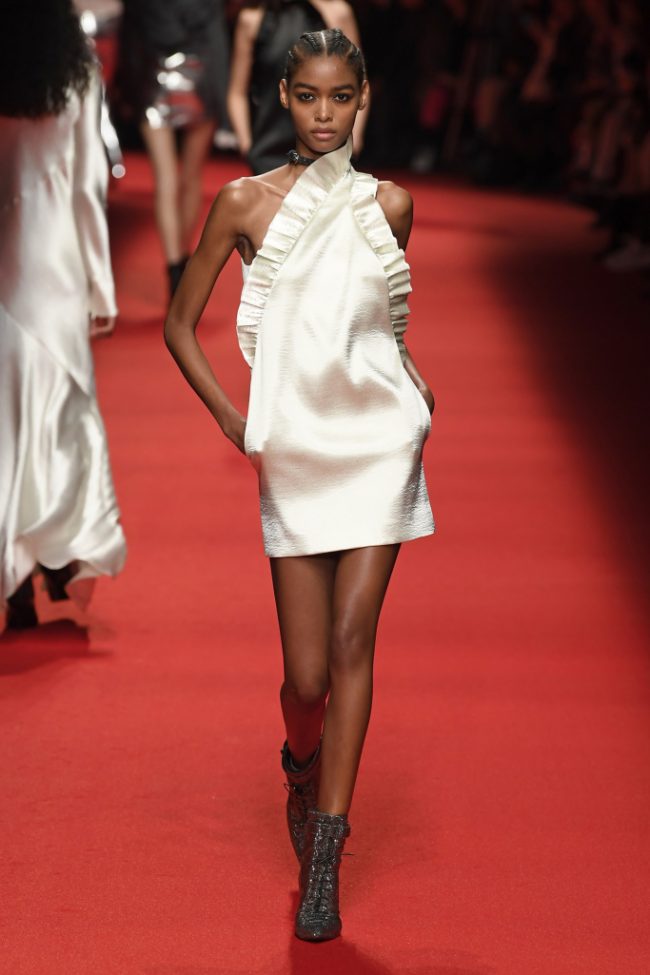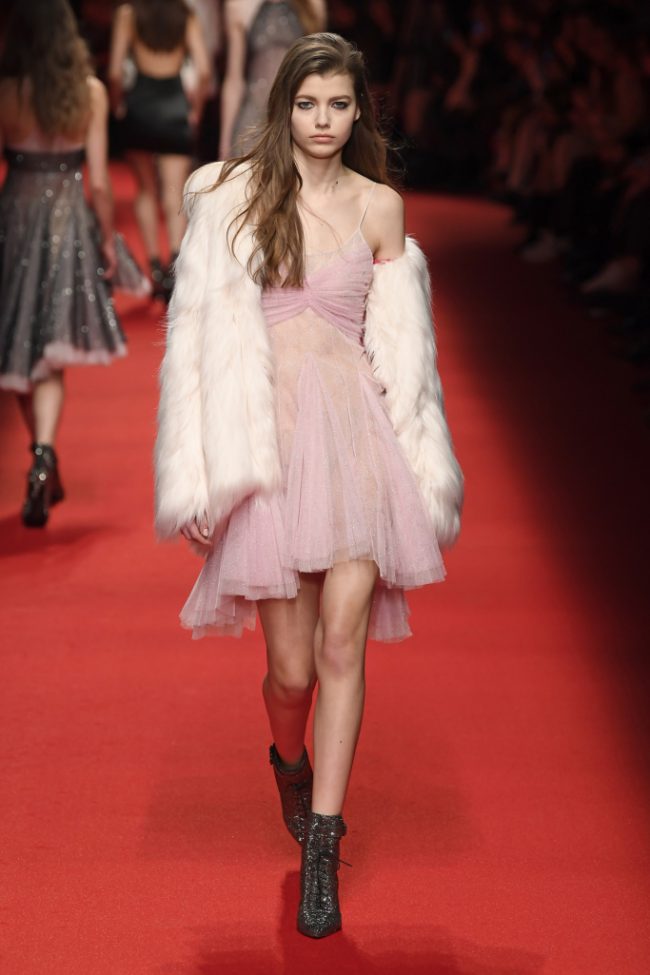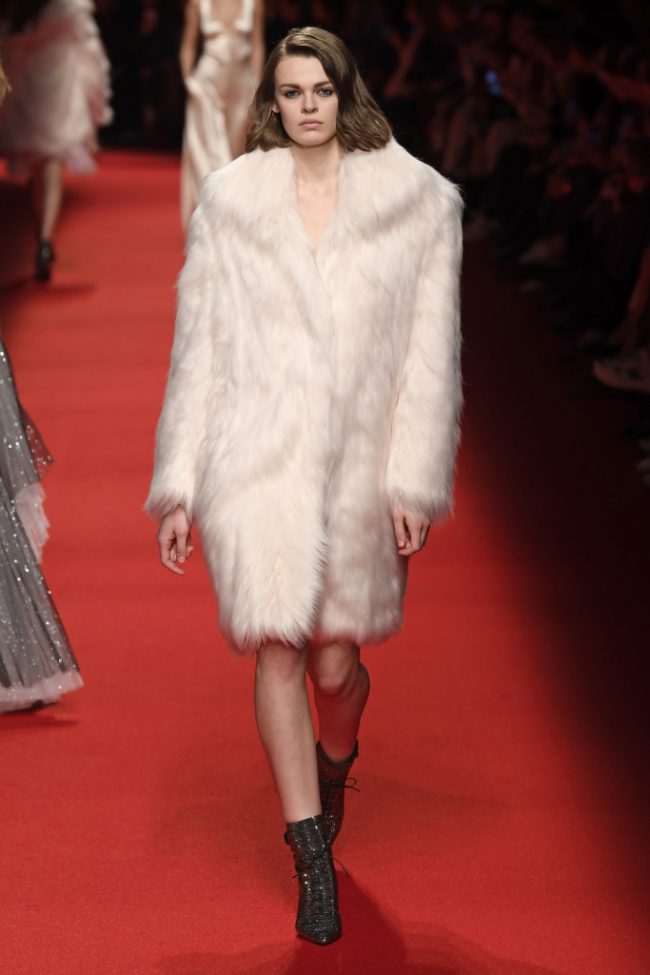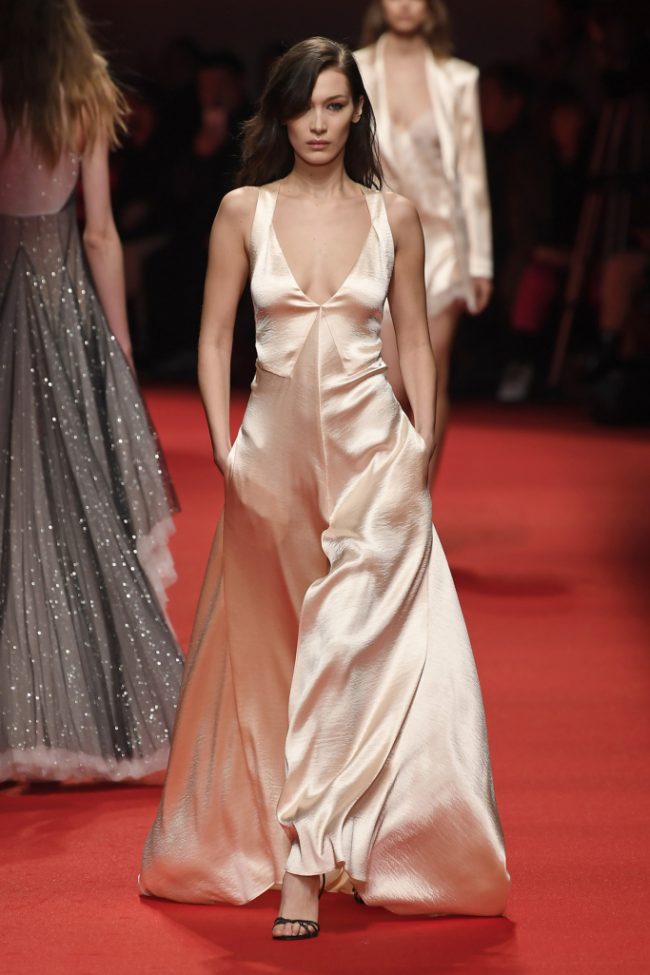 Max Mara Atelier's fall collection absolutely cemented the brand's status and the gold standard in outwear. Cashmere galore, adding the element of mink and shearling just skyrocket these coats into couture status. Honoring the brand's DNA, the color pallet stayed closed to the basics like grey, brown, black and ivory.