LONDON Fashion Week Fall 2019 Trends Recap PART 5 Finale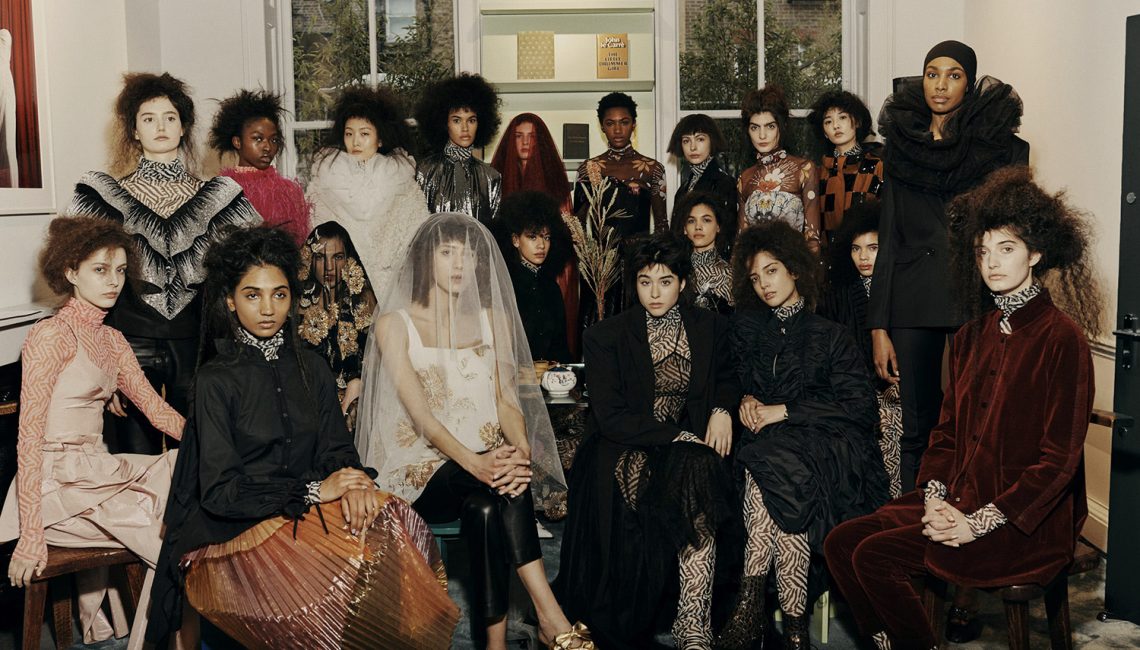 With London Fashion Week Fall 2019 anything went. The biggest trend is liberated dressing; do you and be you for Fall 2019!
London Fashion Week Fall 2019's Swan Song
Moody and dark was the vibe at Osman's fall show. For Fall 2019 RTW, he used deep colored, layered fabrics to create tension and depth. He experimented with vegan leather to great success. A strapless, drop waist, flared skirt black leather dress was one such favorite. He also experimented with vinyl and suede crafting an orange and black checkered coat that was one for the history books. Amidst all the somber glamour, Osman put forth an oversized curly lamb coat with a tulle collar that was just incredible and immediately lifted our spirits!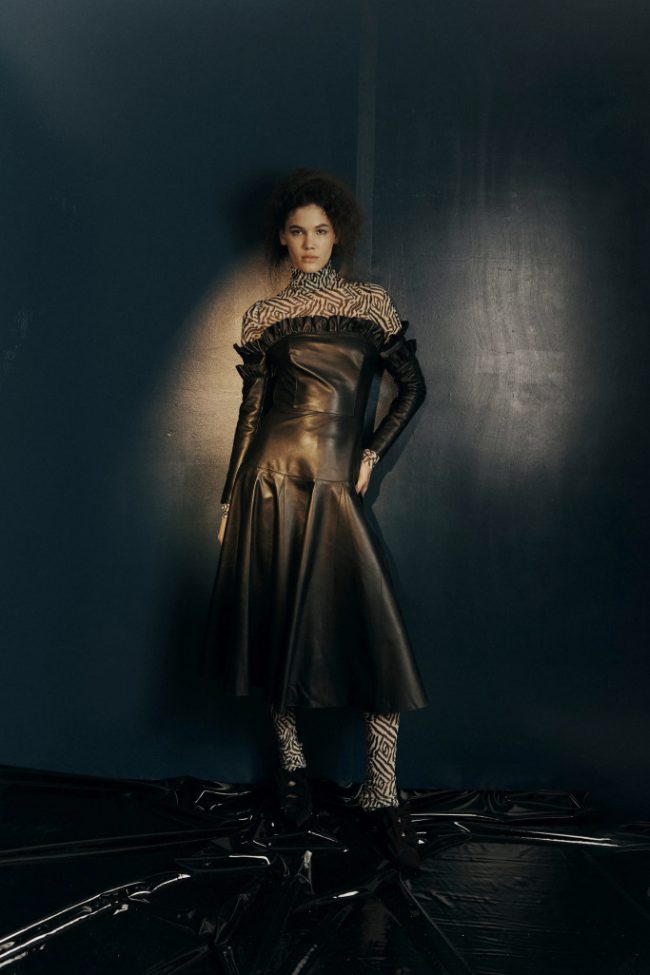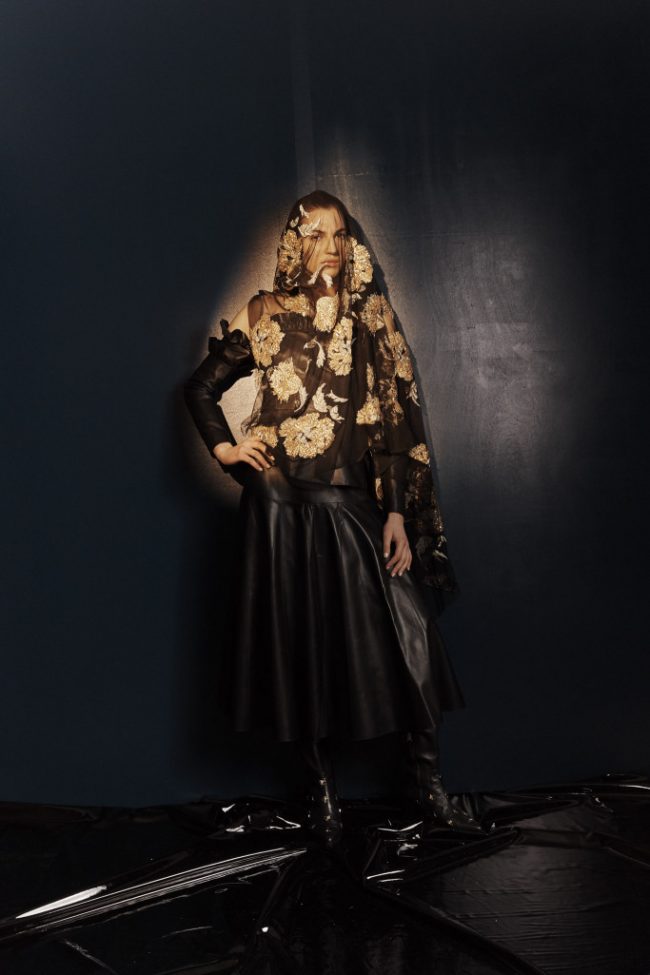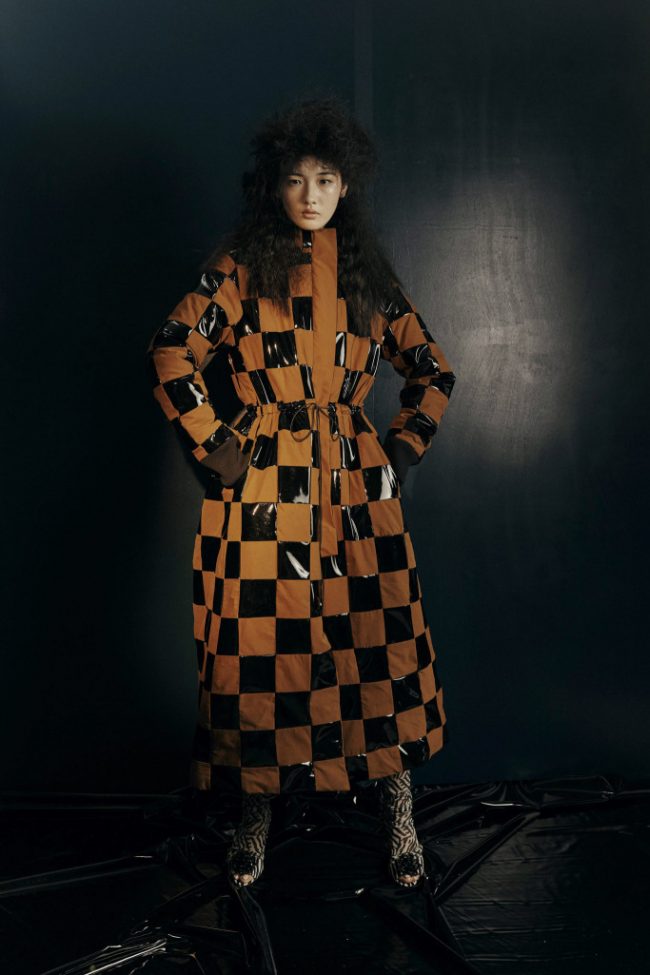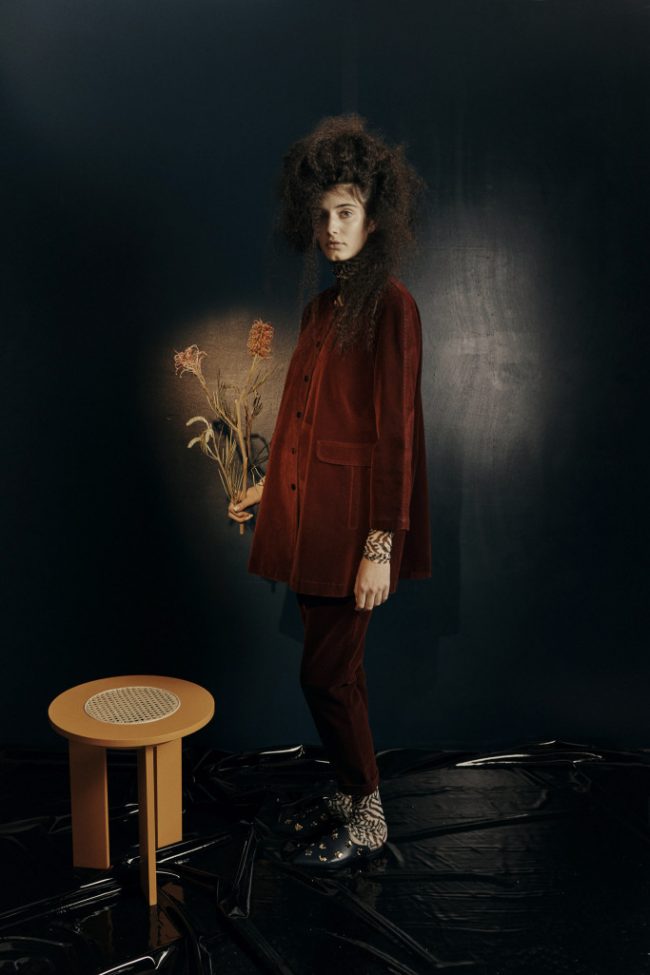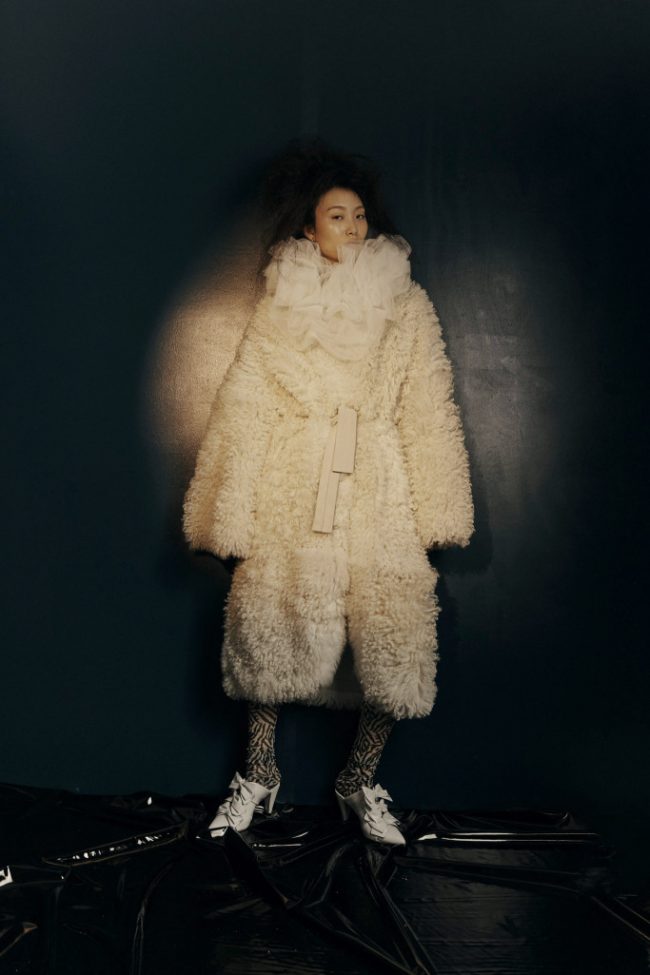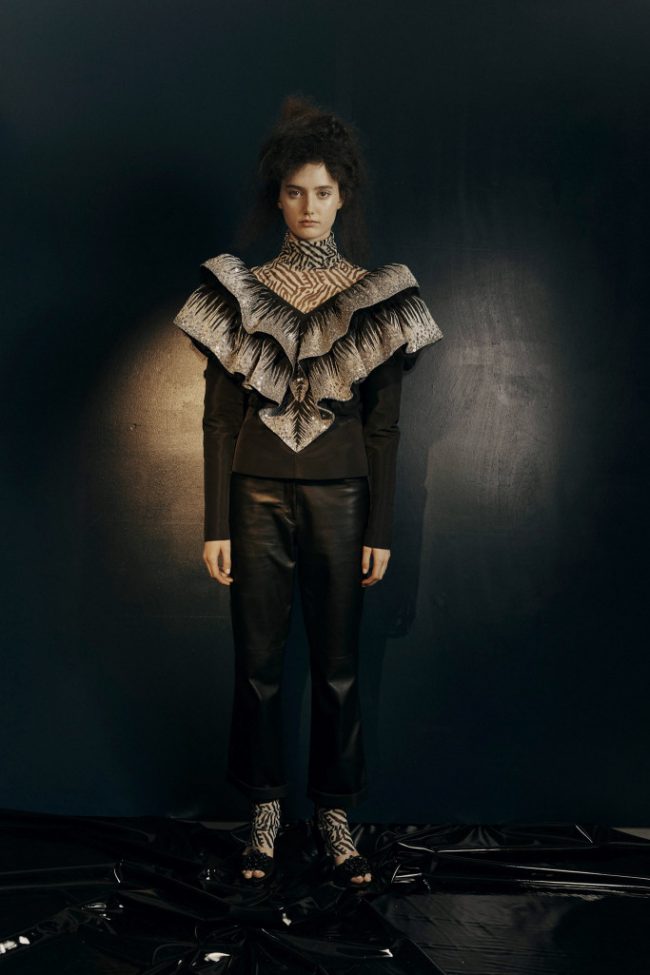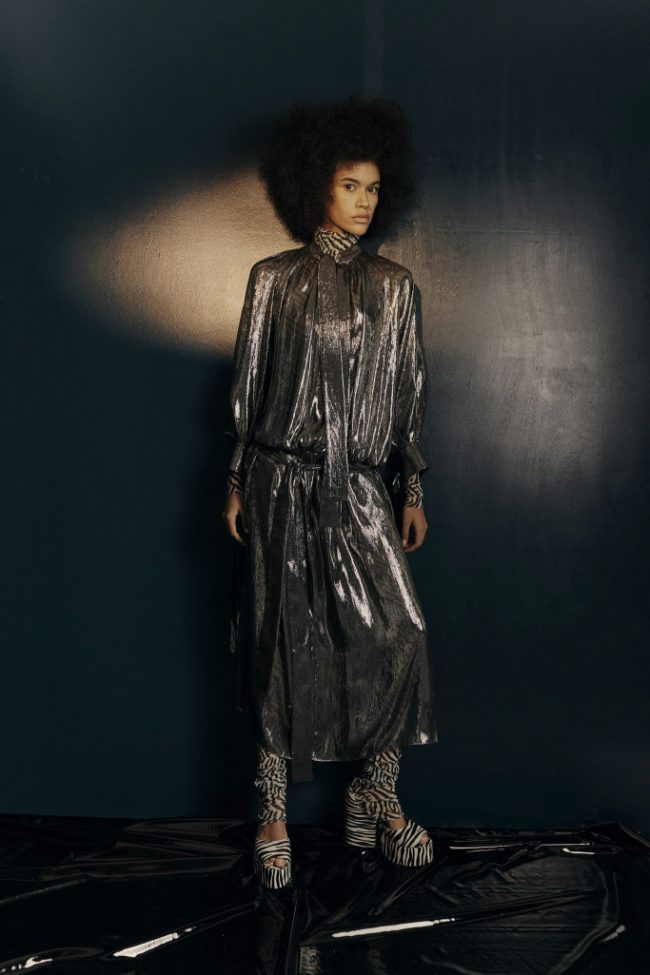 It was as if some magical force breathed life into Victoria Beckham's fall 2019 RTW presentation. Subtle, conservative, suited silhouettes were infused with the prettiest reds and burgundies. Rich, red leather stiletto boots popped under a pretty plaid skirt and matching cape. This was the kind of special touch that elevated these looks to otherworldly.  Maybe one of Beckham's best collections her collection showed her strength designing sophisticated RTW that makes sense. We really wonder what she could do with fur to elevate her brand even higher?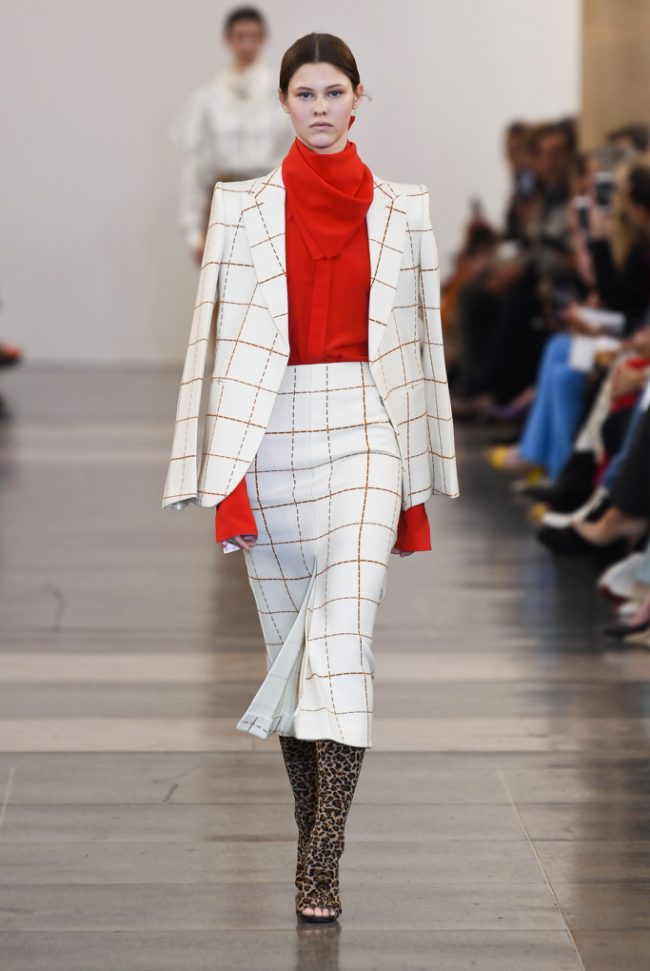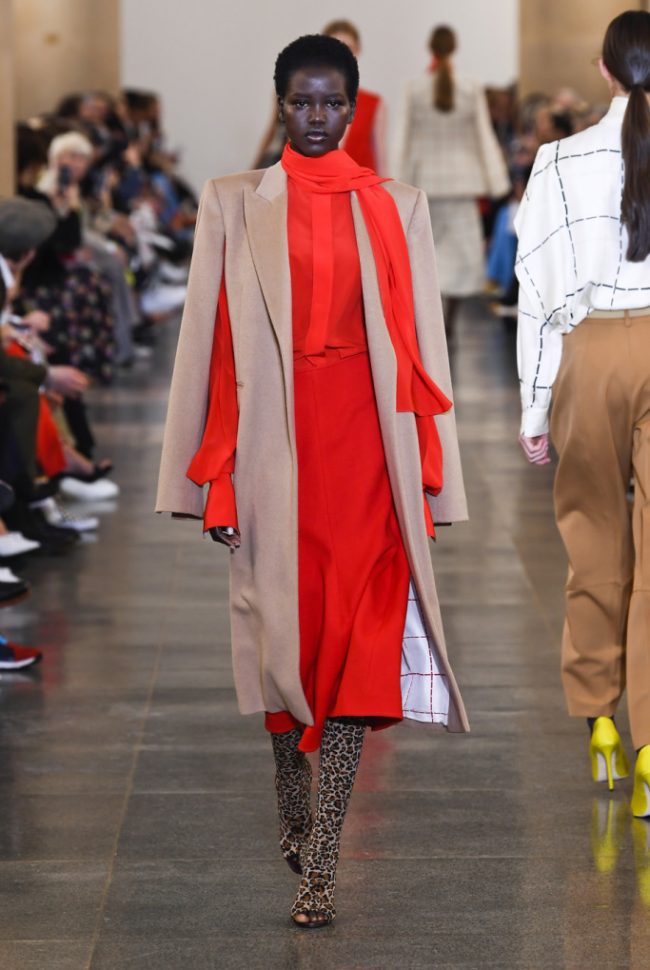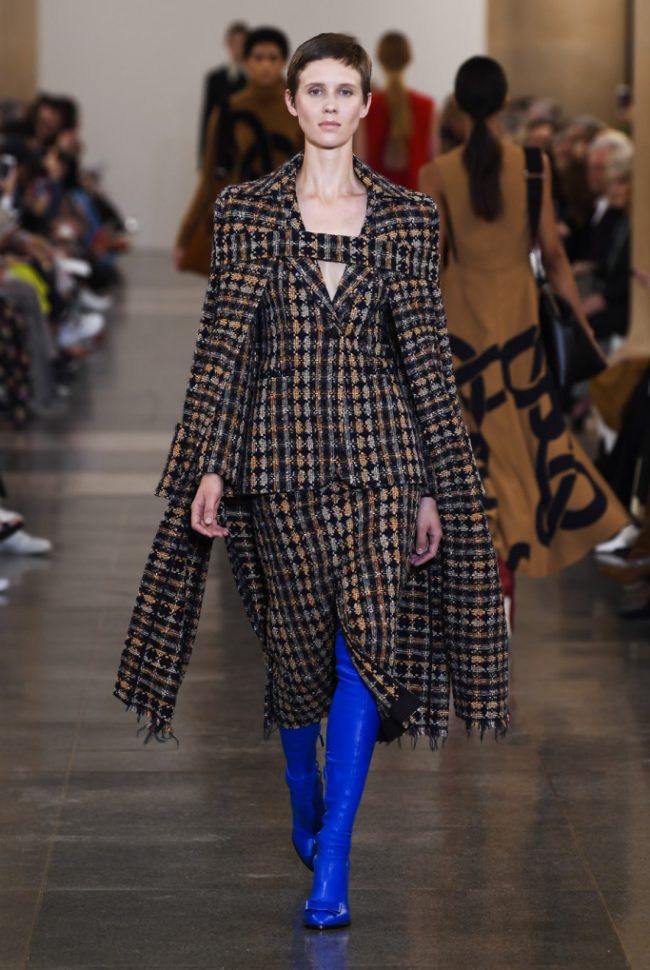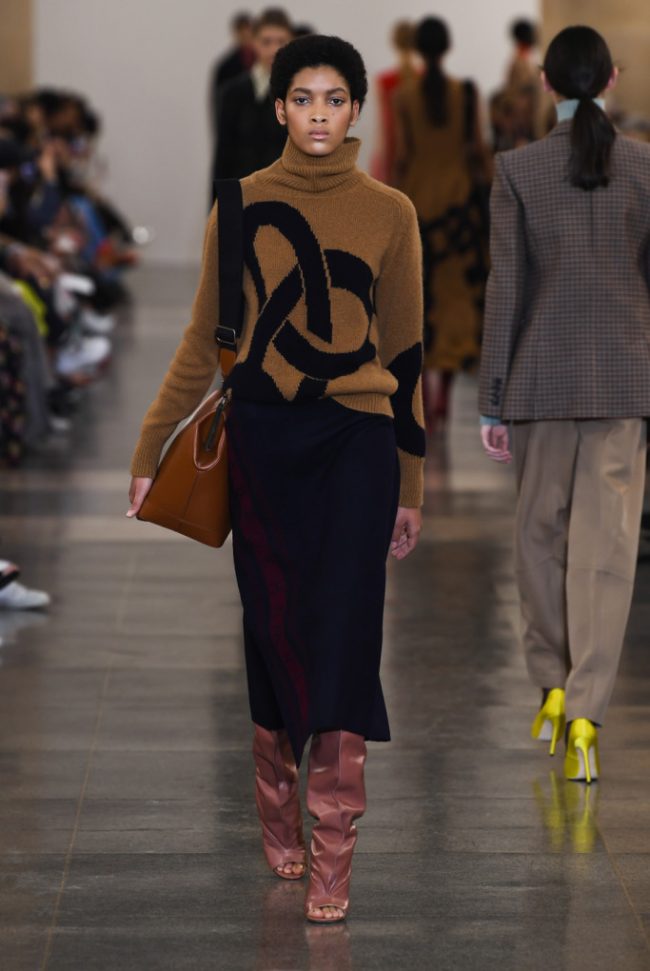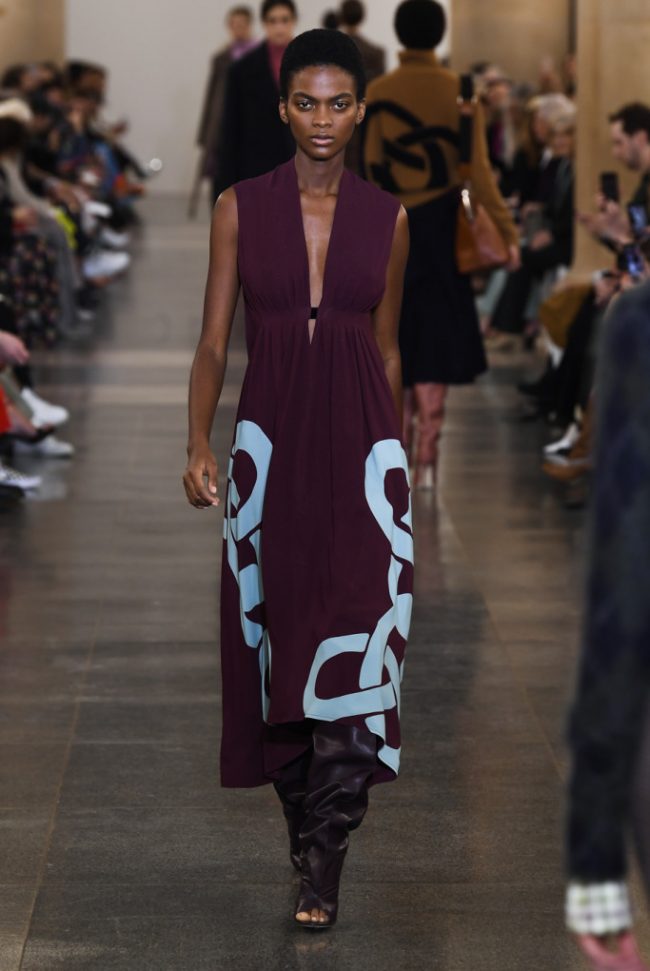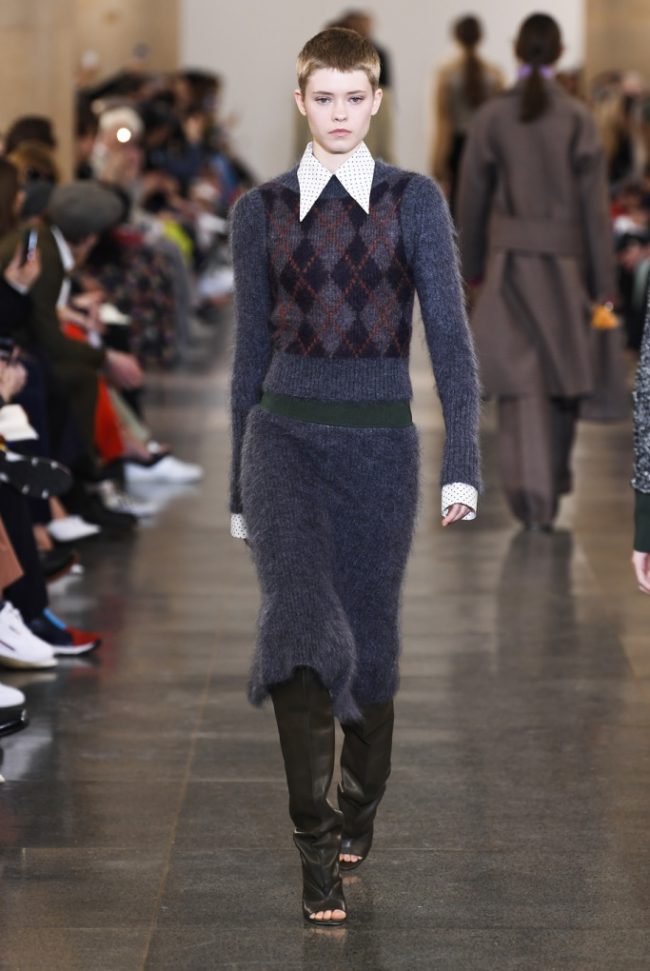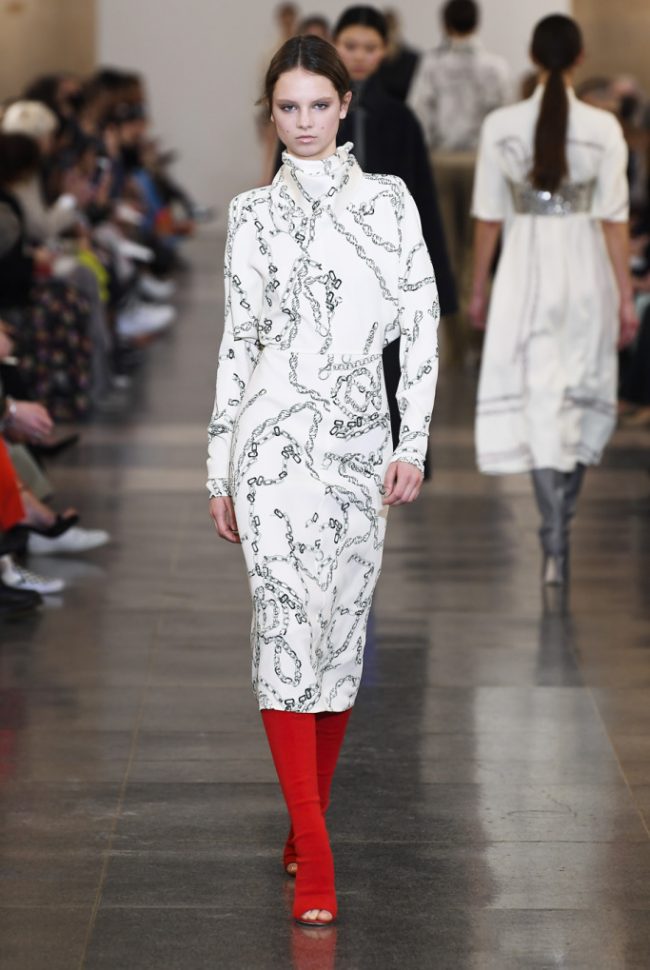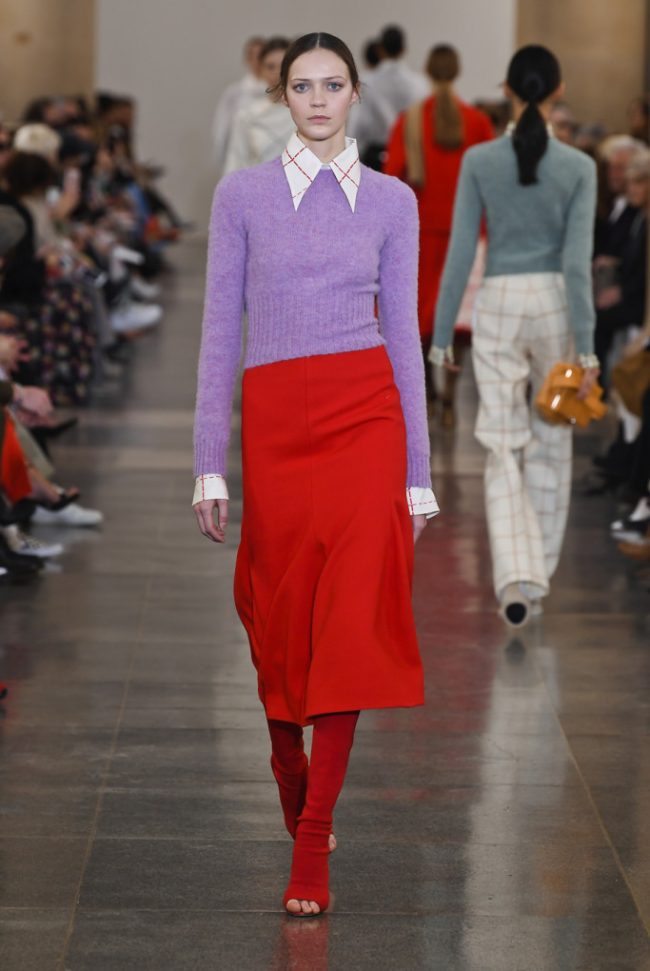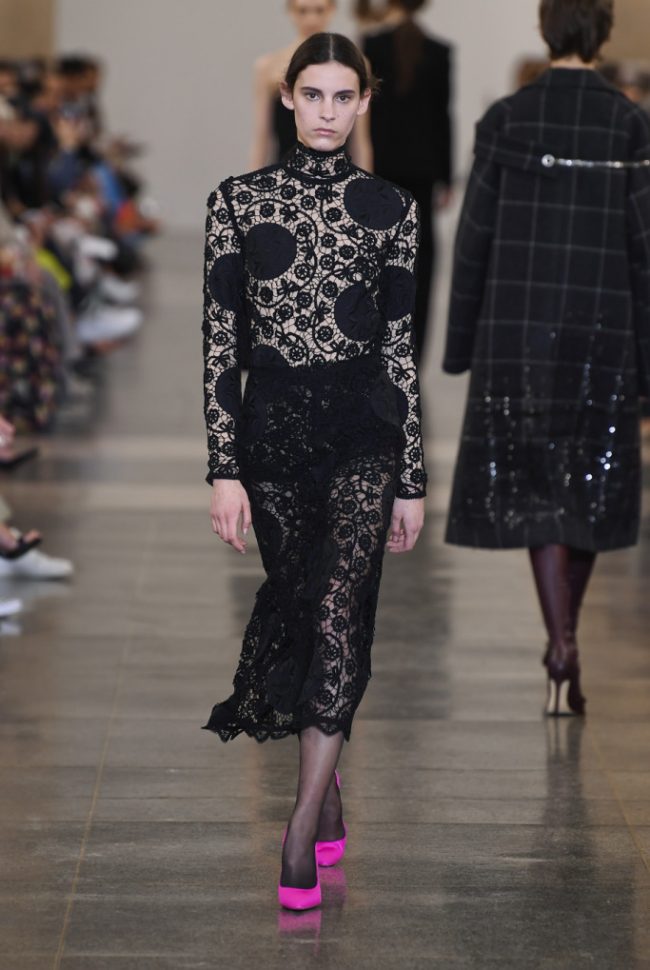 Whoah! Did we just see couture at RTW for fall? Mary Katrantzou's fall 2019 collection was so special that, of her 38 looks, each took time to fully digest and appreciate. Intricate sequins and multi colored marabou feathers, you could see how each was individually, painstaking placed. An olive coat, draped over the shoulders with aubergine leather lapels and lavender crescent shaped sequins for the hemline was something really something to behold and admire.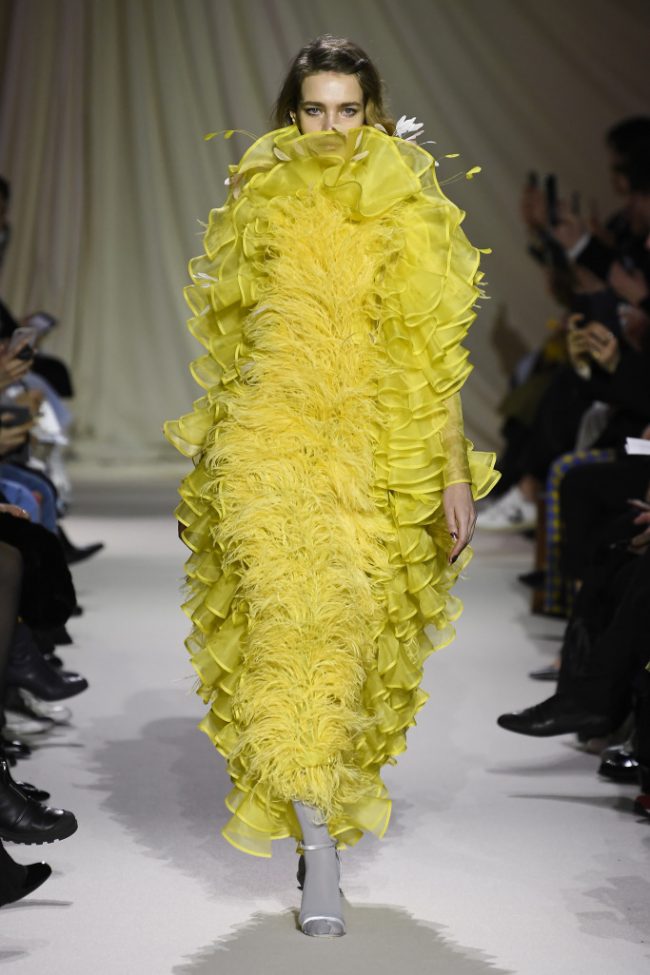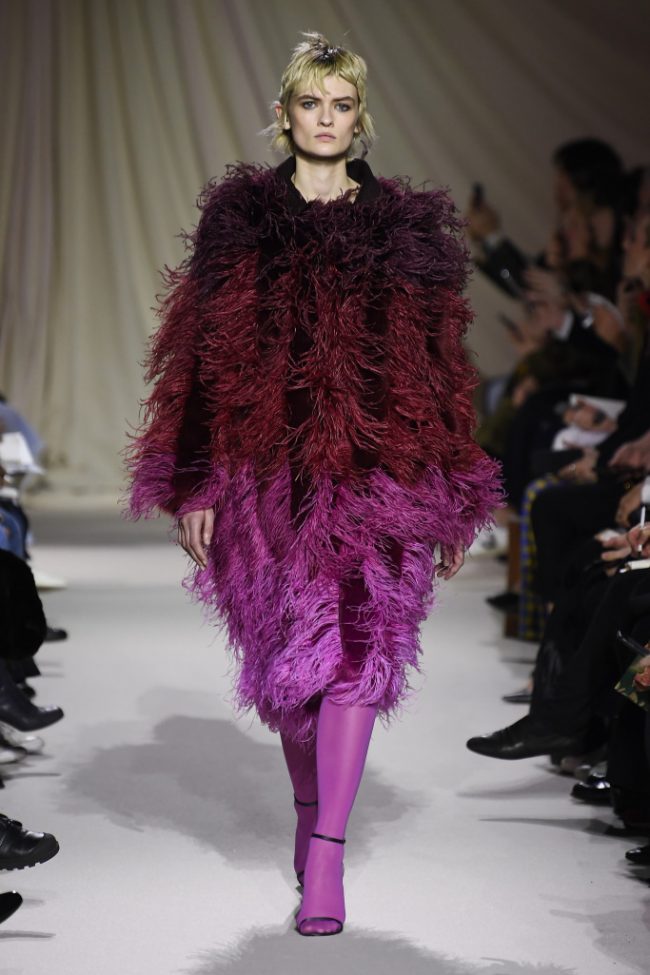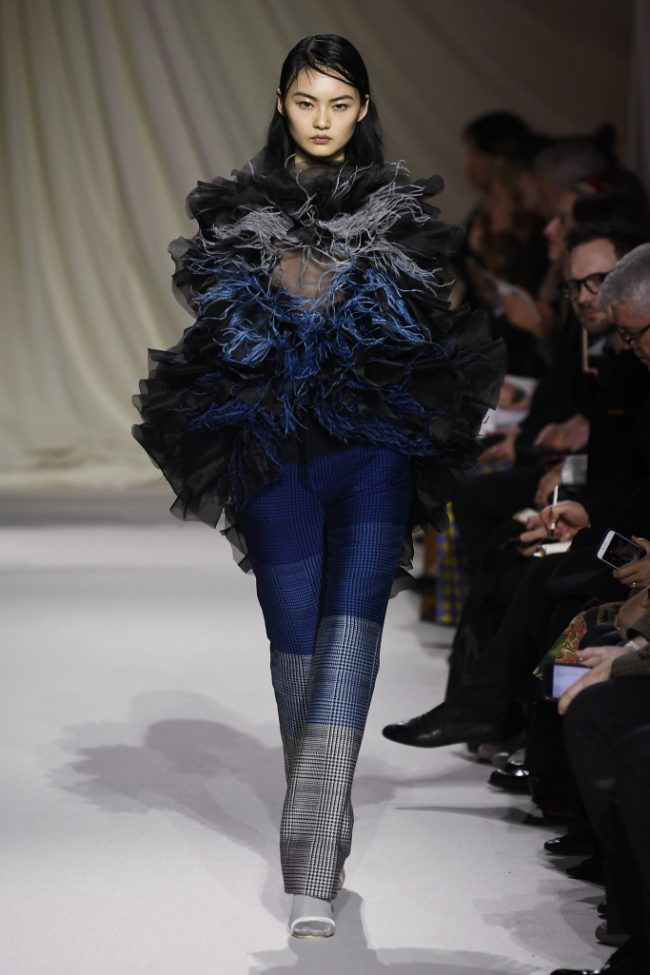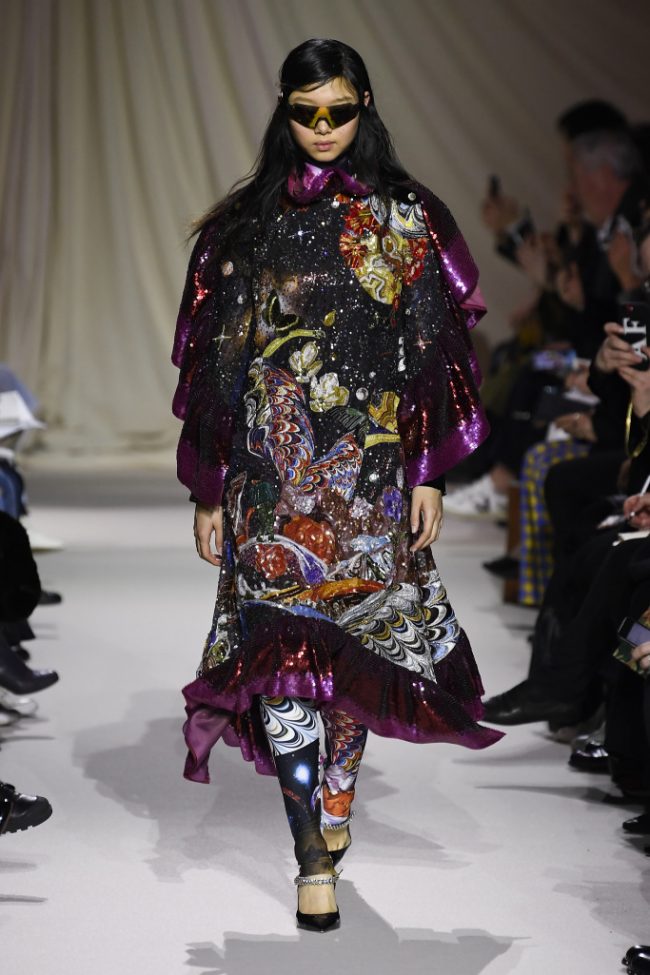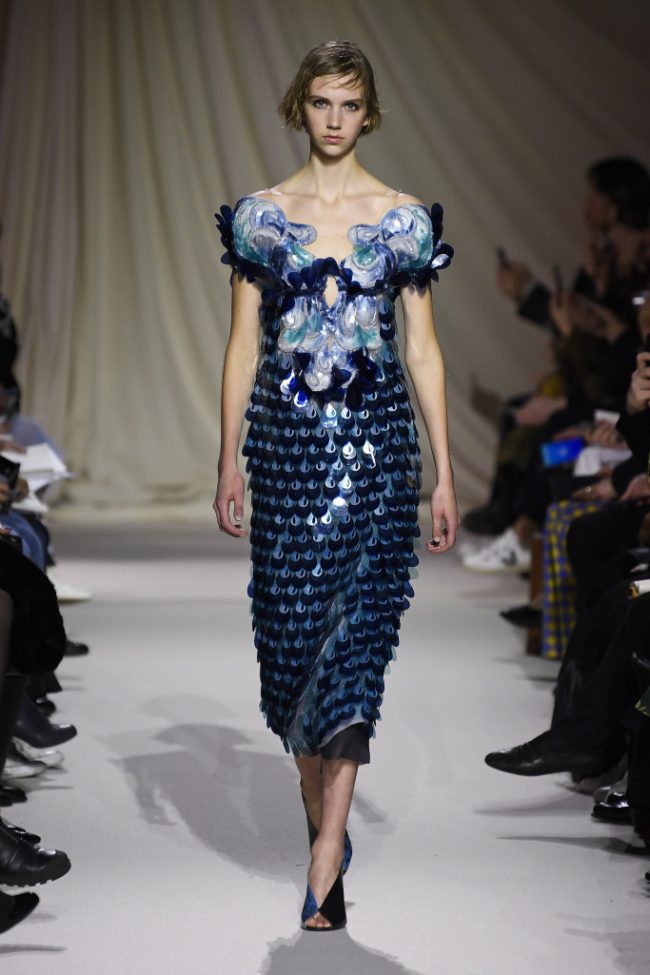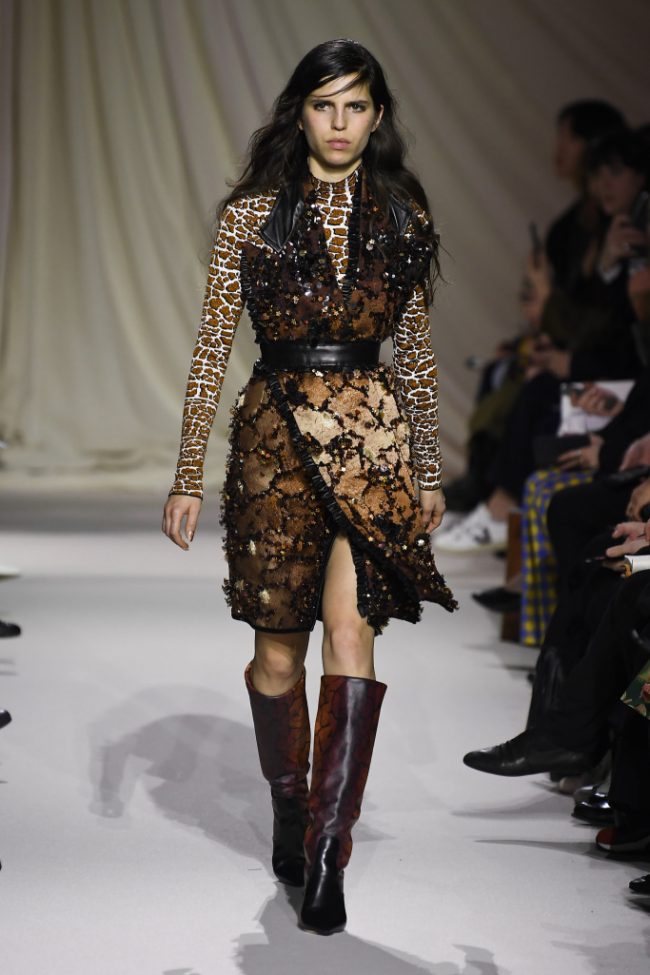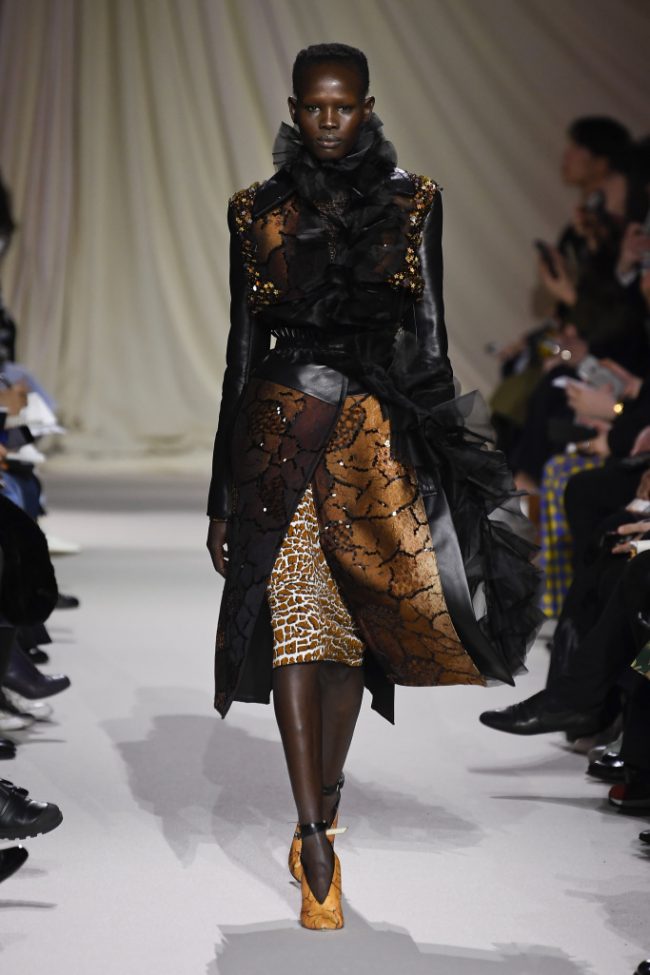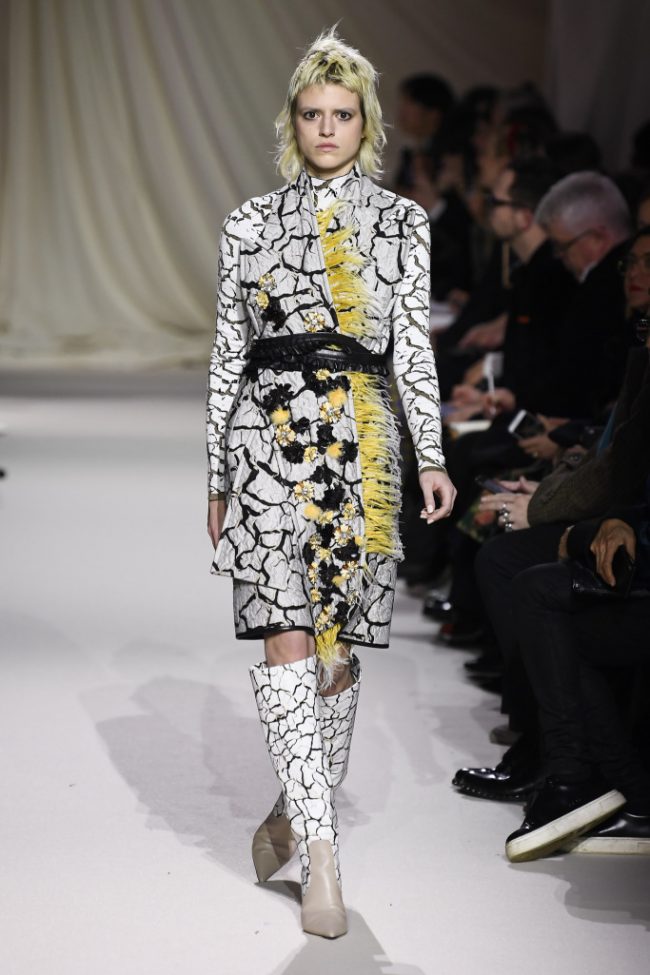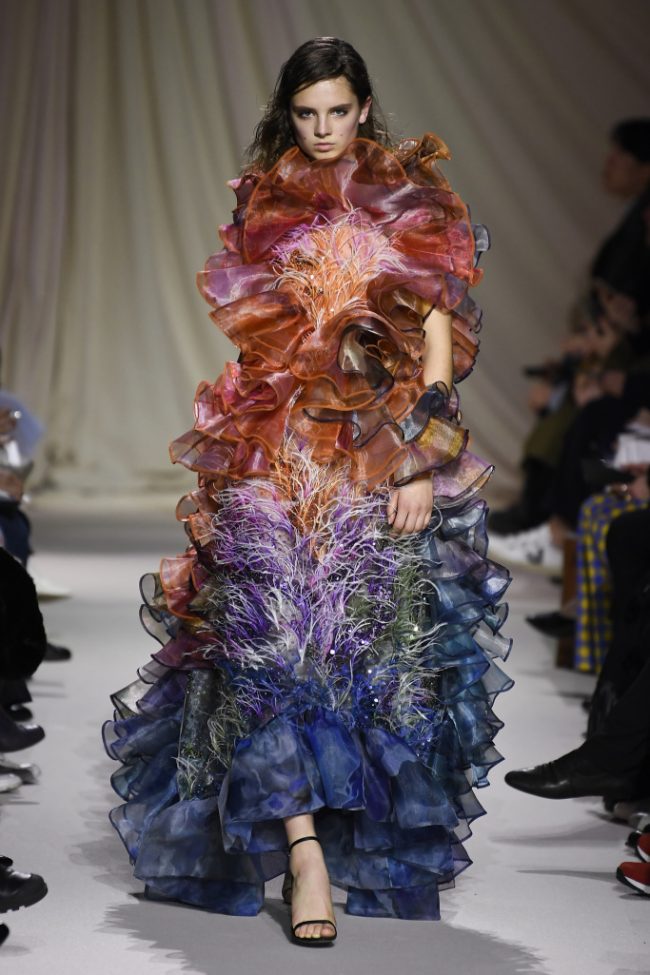 Michael Halpern was in no mood for causal RTW for the fall 2019 season. Rather, his show sparkled and shined from start to finish. Electrifying colors and reflective fabrics, you couldn't help toe tapping while thinking about the many parties you could wear these festive pieces. Halpern doubled down when asked about his evening collection for RTW saying he's "barely scratched the surface with what you can do with sequins." Bring on the night!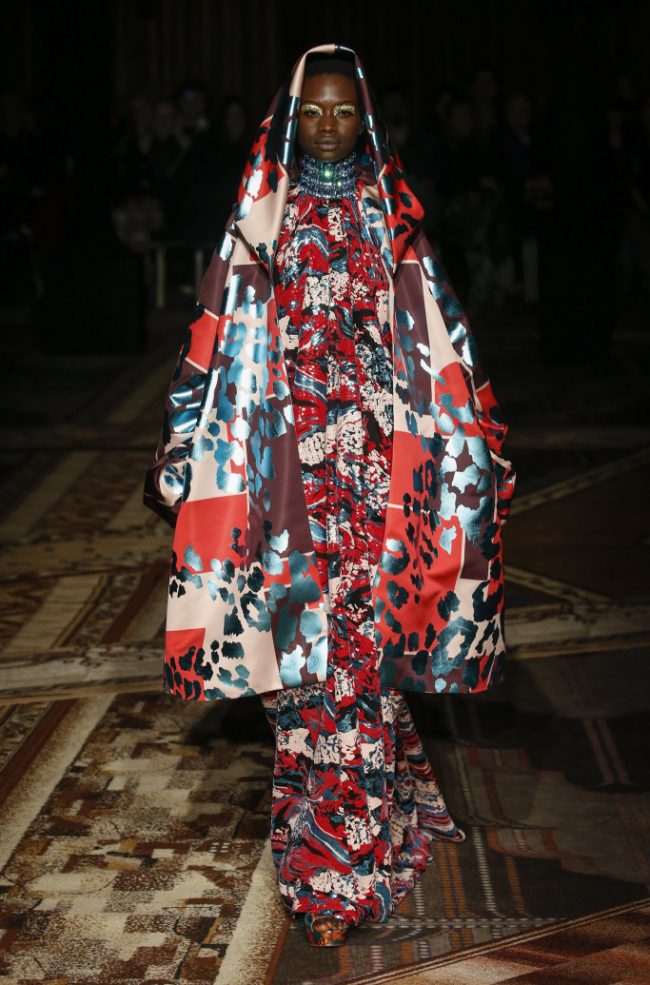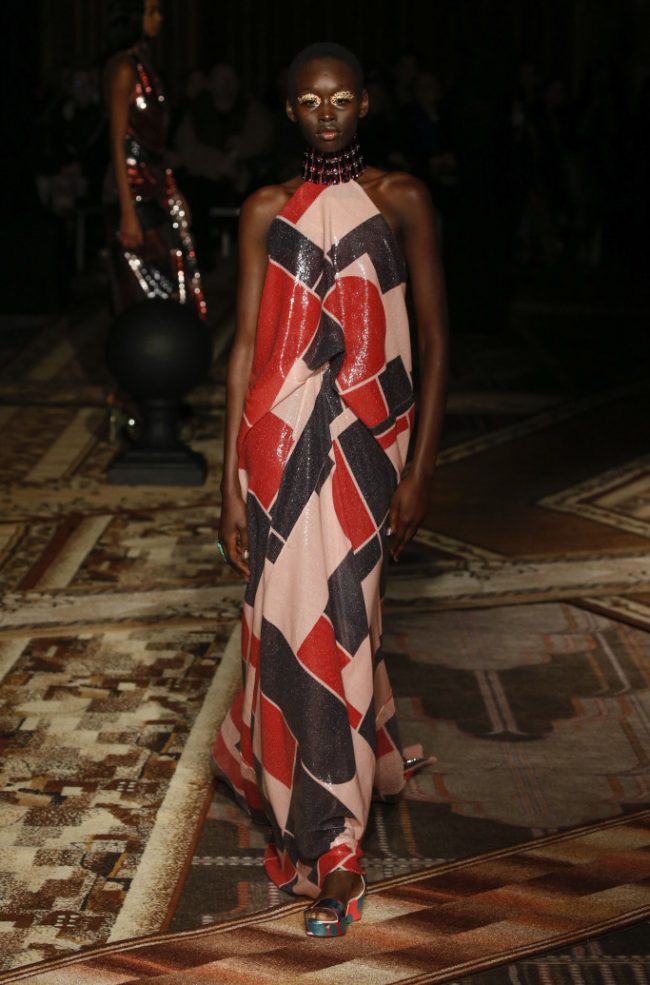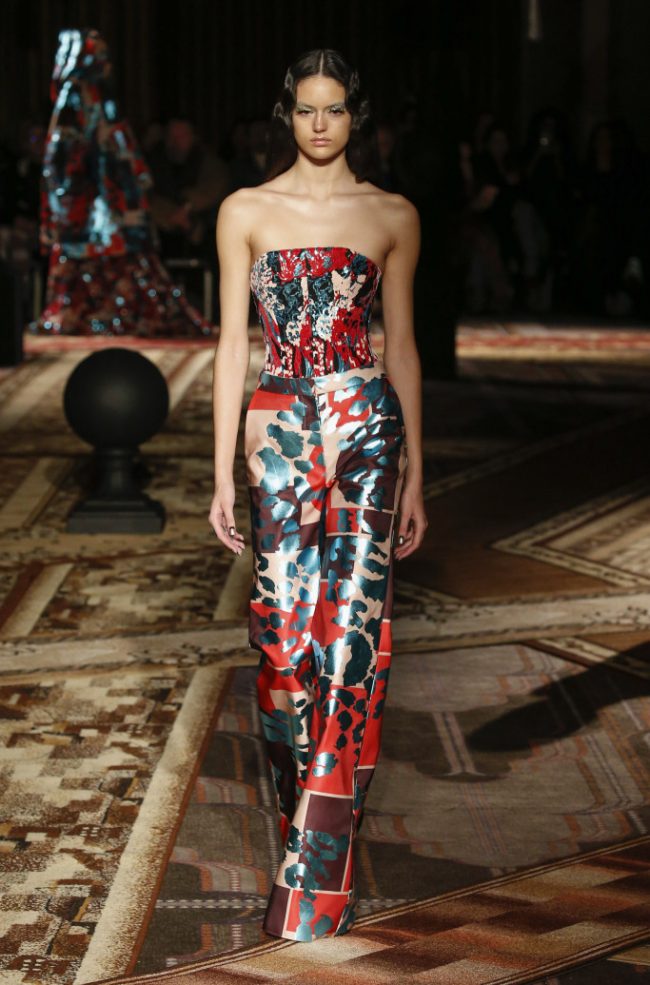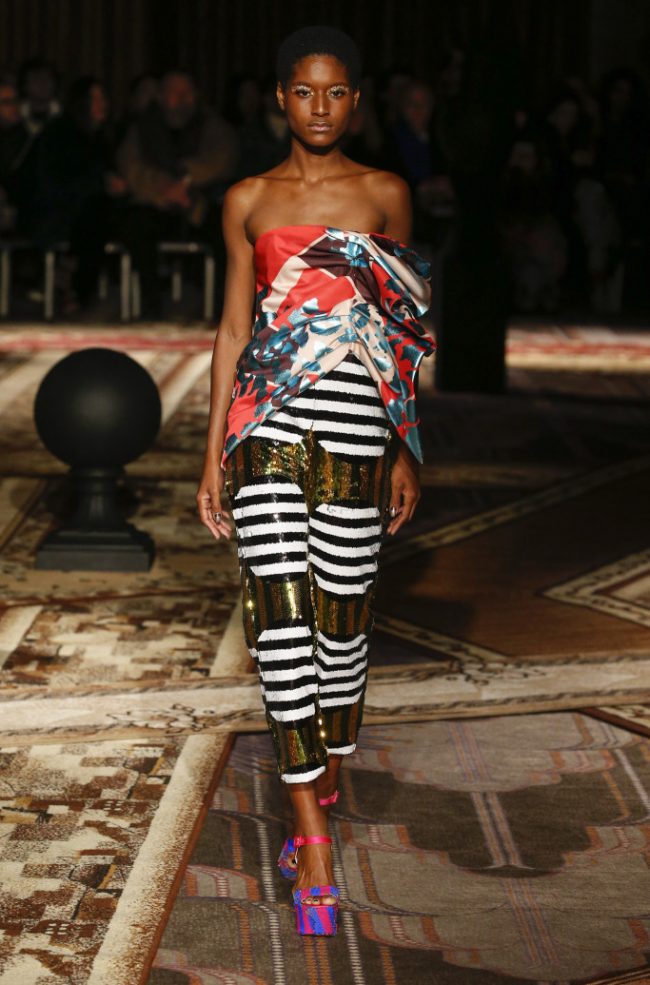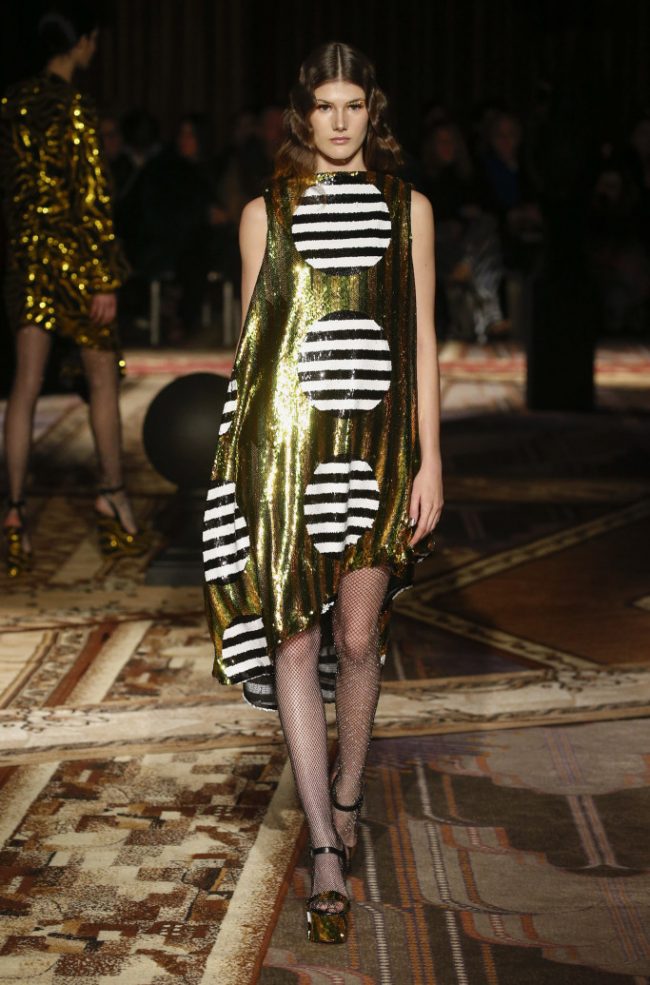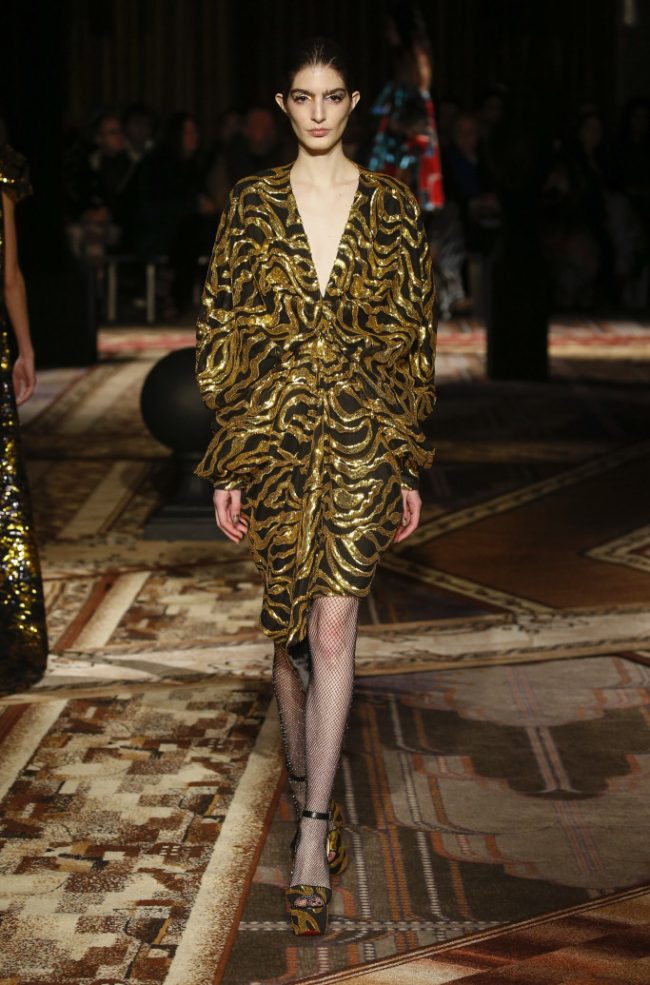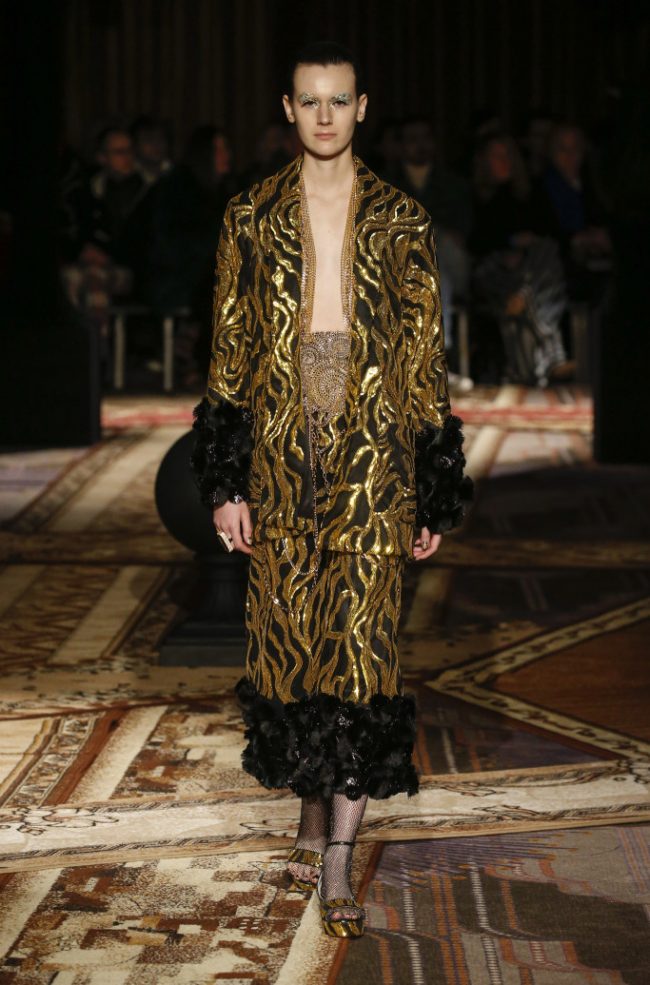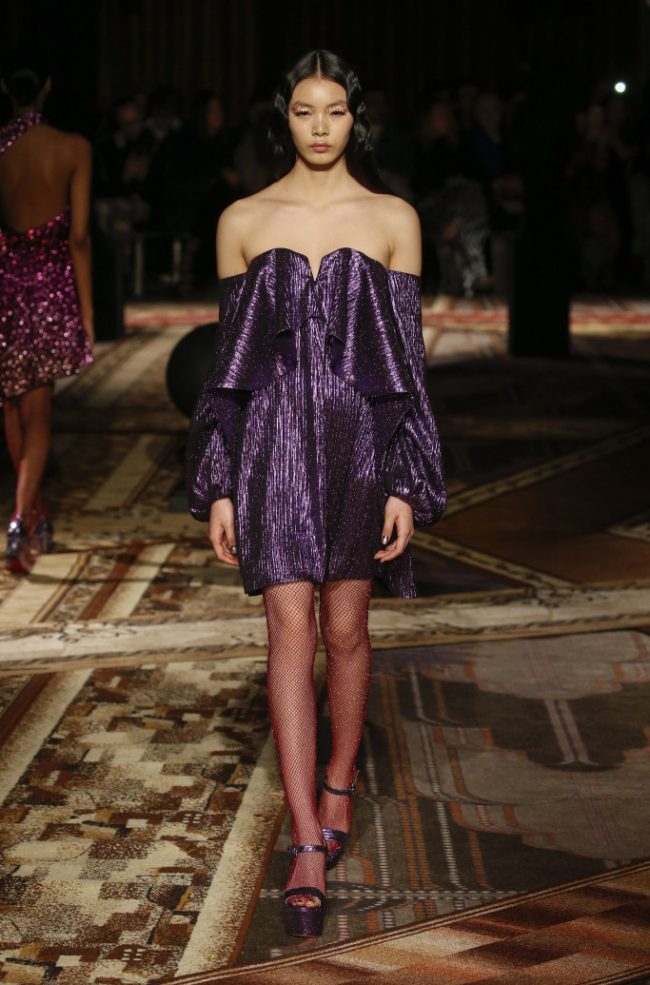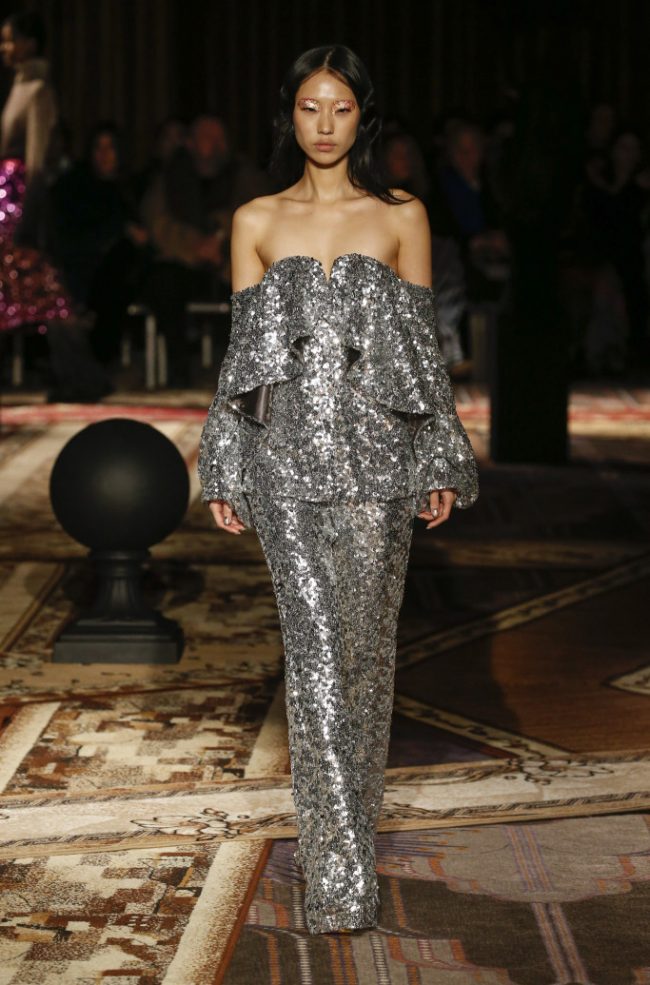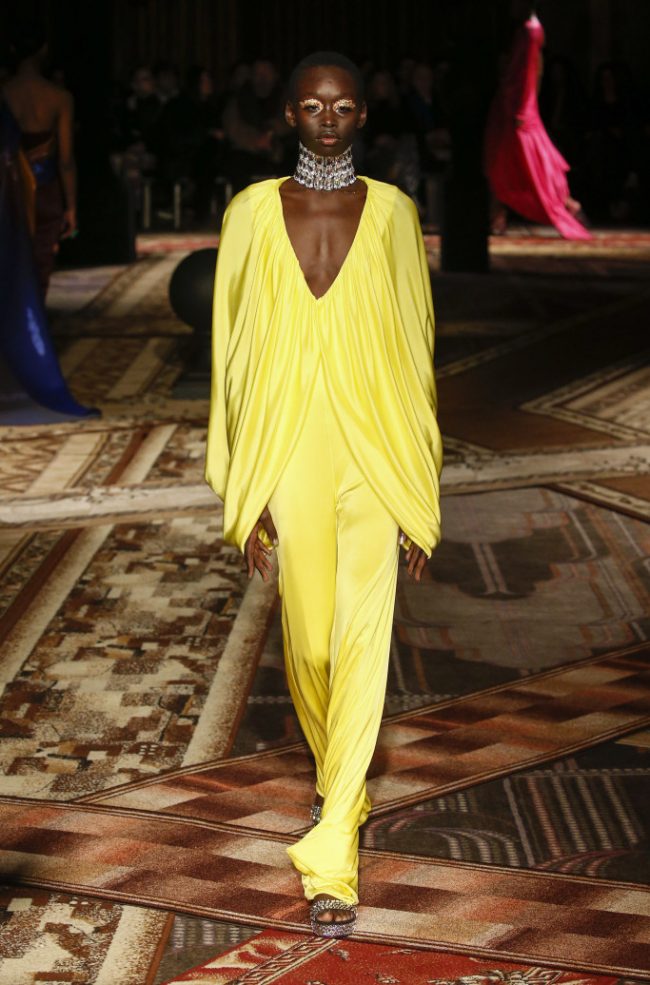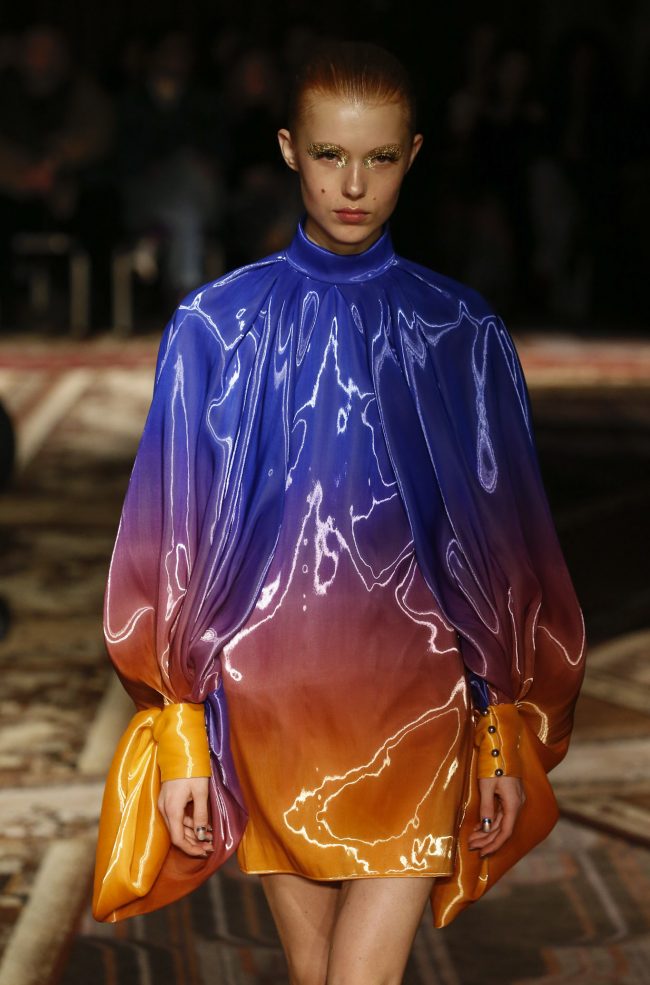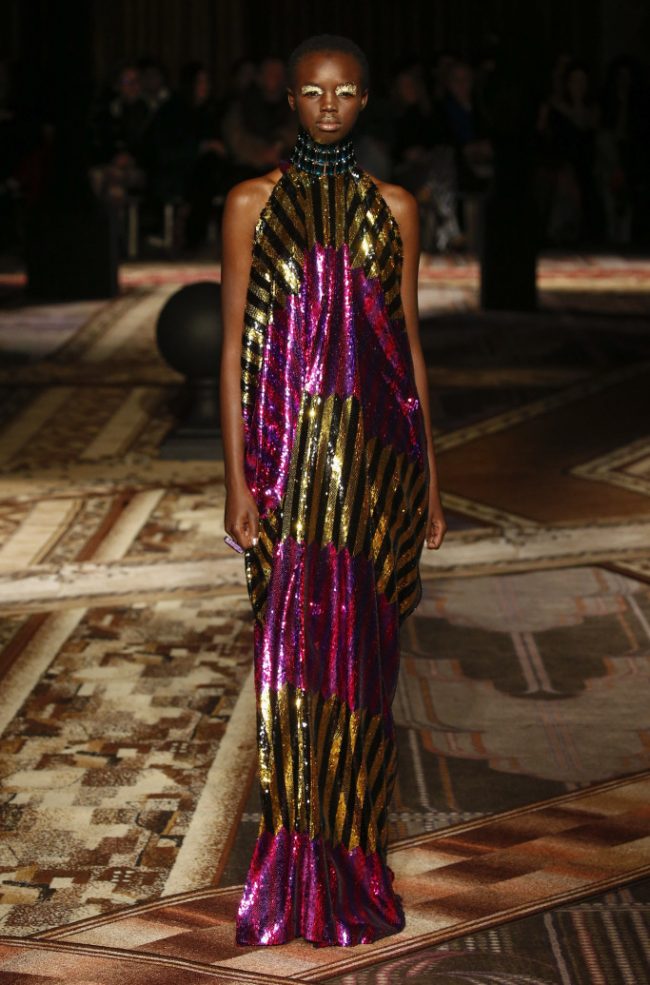 Leave it to Ports 1961 to drive home power suiting and separates for today's modern woman. Creative director Natasa Cagalj stayed true to the brand's heritage for contemporary, clean lines, boxy cuts, and  sensible separates. Another signature look for the line is generous, oversized fits. Everything looked two sizes too big. While this may have place in some circles, it would be nice to see how Ports 1961 would look with a more fitted update. Fringed mohair was used to mimic fur but, let's face it, you can't beat the real thing.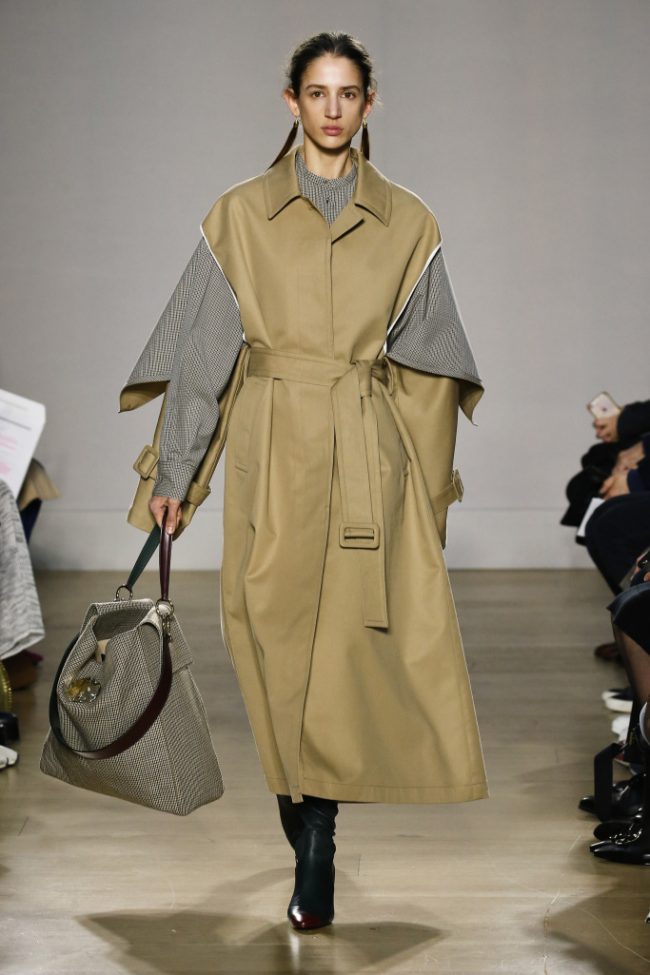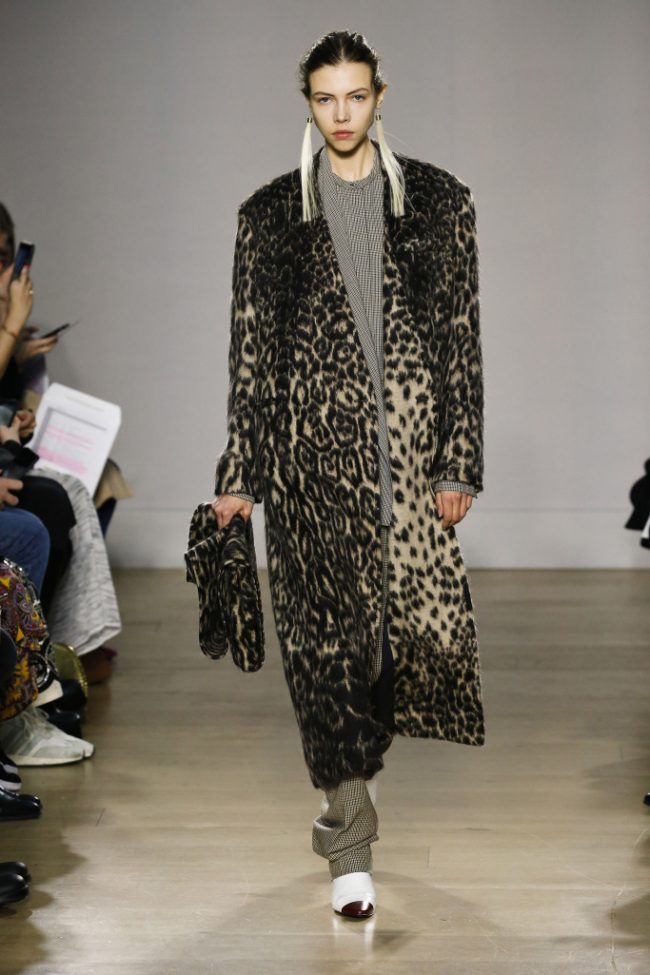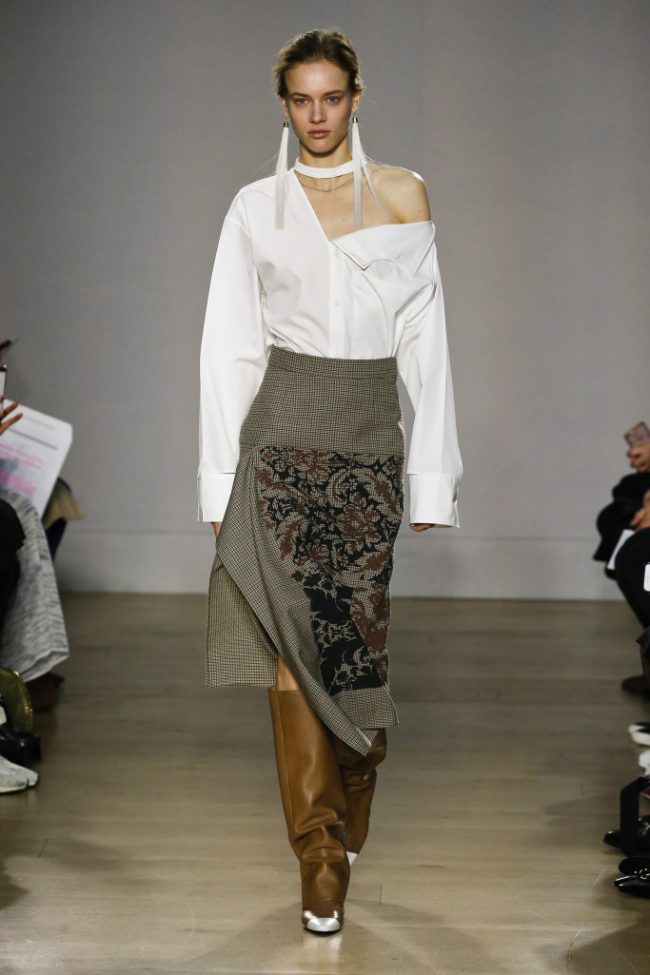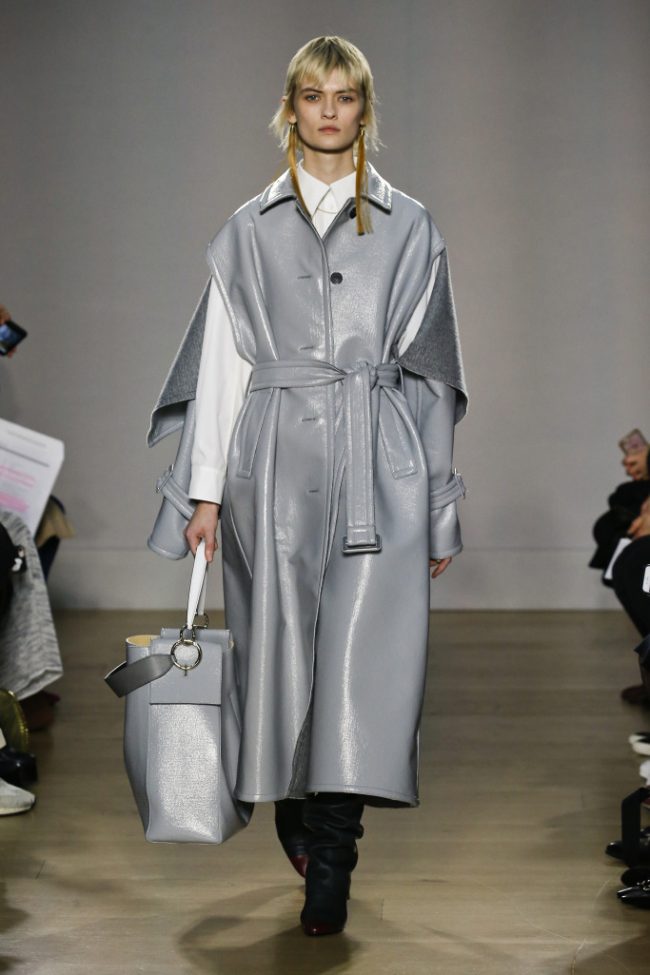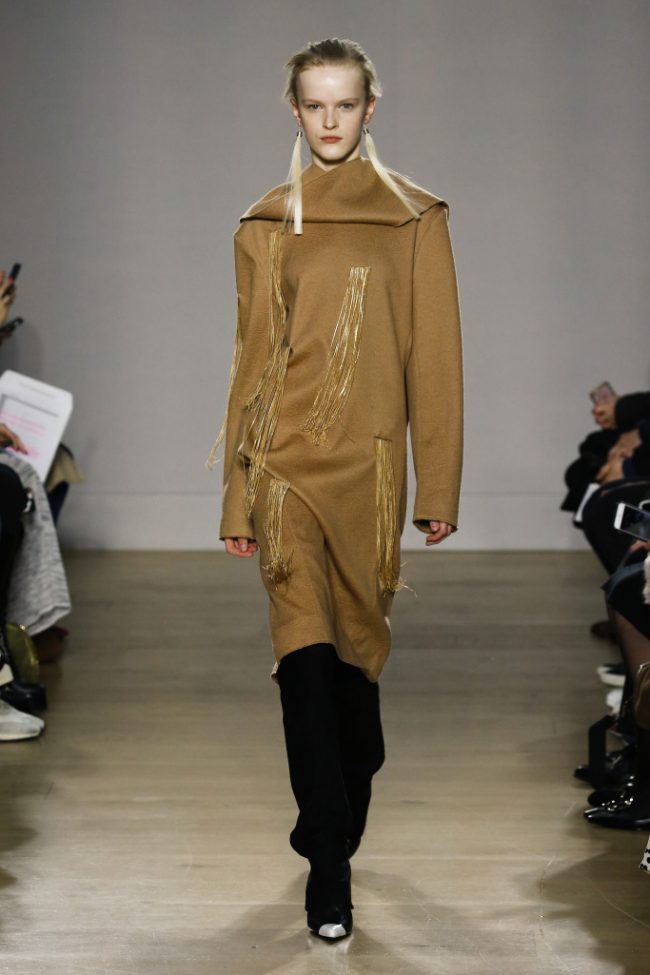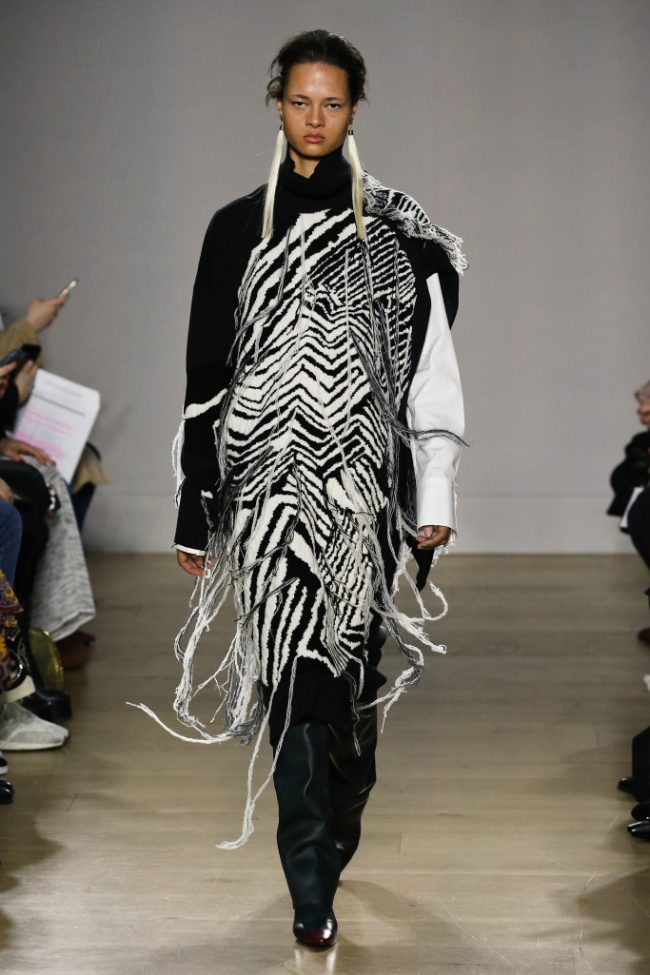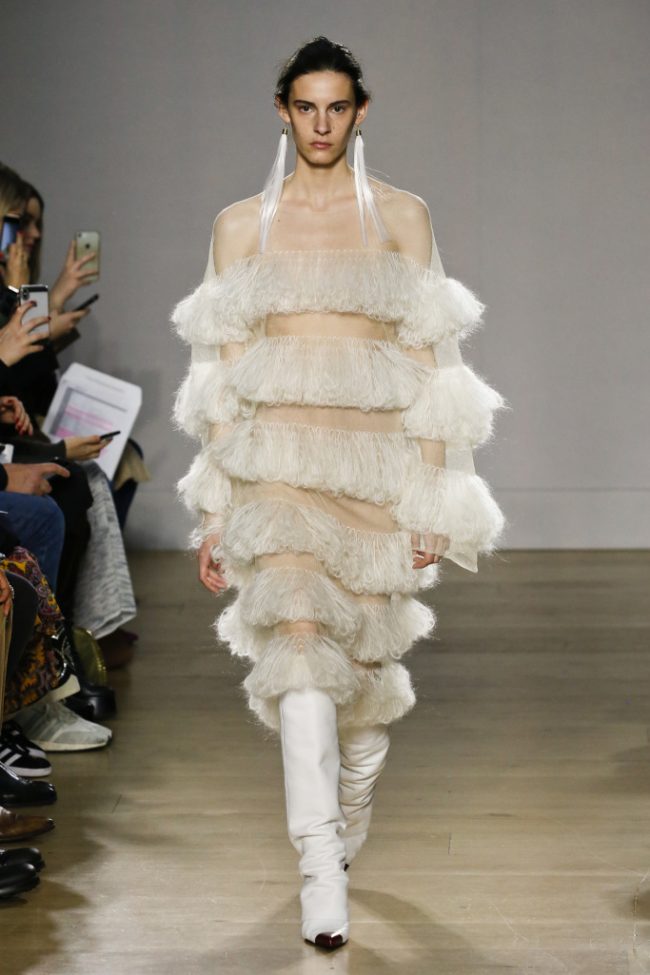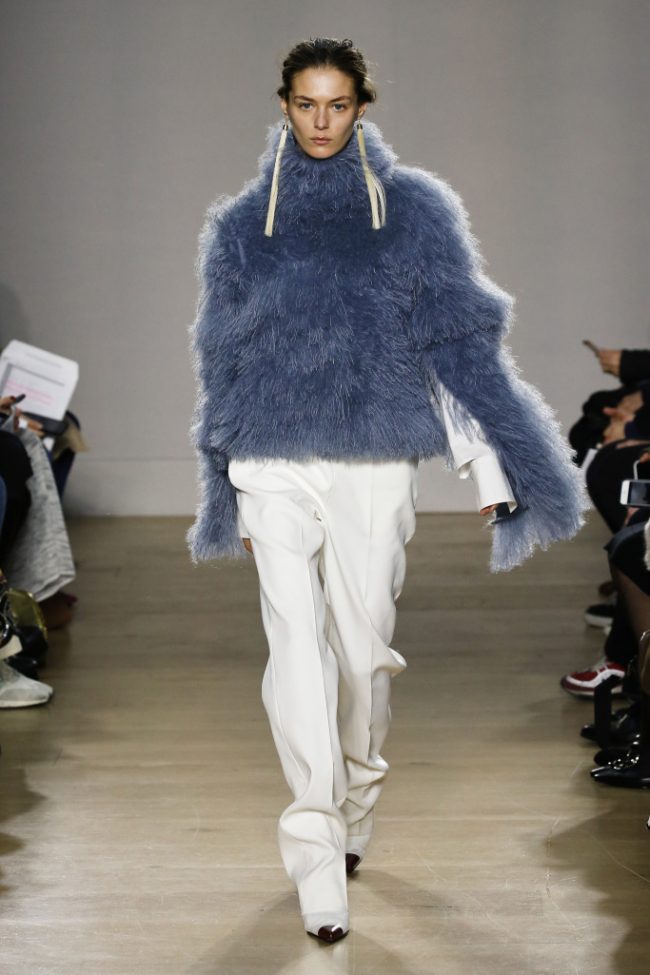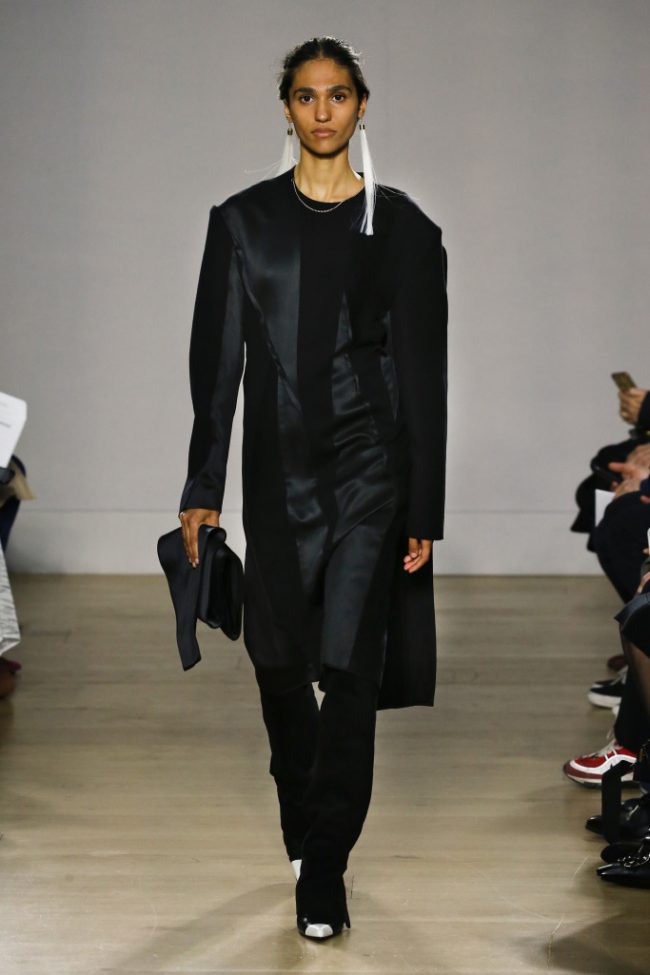 We can sure see why GOAT by designer Jane Lewis is gaining a cult following online and in stores. Her fall 2019 RTW was all that and a bag of chips. A wide variety of daytime to evening wear, she's got the "every girl" covered. Rich, double faced wool dresses stood at perfect attention. She added either a coordinating topper coat, cape, or pussy bow to finish the looks. Her black stovepipe, cropped pants were a key piece for the season.