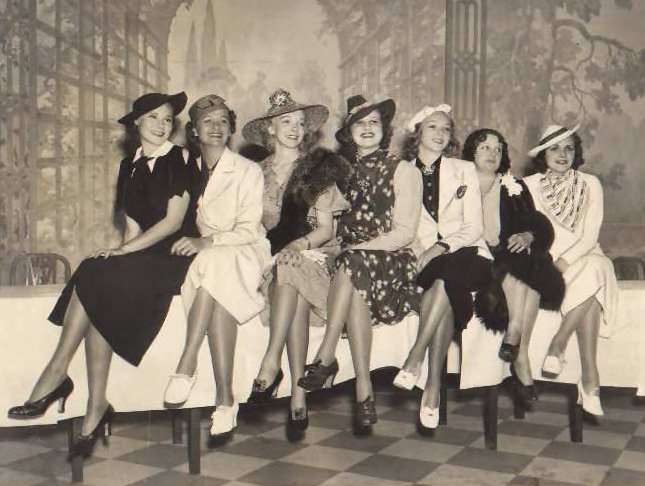 The 1940s are back in style, or have they ever left? It seems as if this style keeps reviving itself time after time and always seems to stay current with only a few minor alterations.
Case in point, Madonna donning an exquisite custom Stella McCartney gown at The Costume Institute exhibition opening gala, Alexander McQueen: Savage Beauty.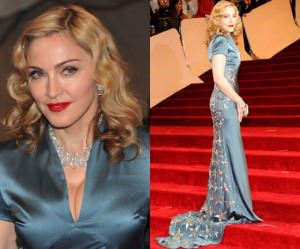 I've had my reservations with Stella McCartney's work in the past, but this gown was a winner on many levels. First, it made Madonna look great (she later complained that she felt fat… boohoo! Fishing for complements is gauche).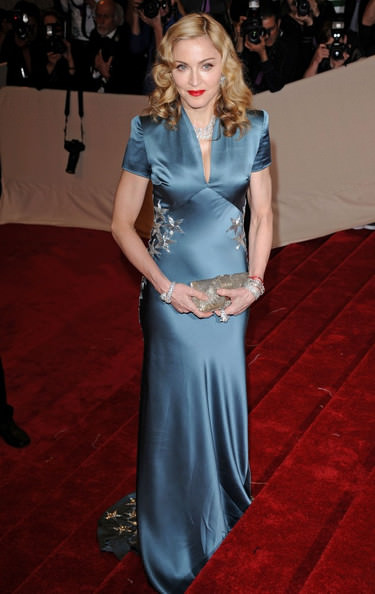 Second, it was highly referential to the 1940s and more closely Wallis Simpson's 1937 wedding dress-suit made by American couturier Mainbocher (in case you don't know, Madge is currently spearheading a film on the Duke and Duchess' love affair… Romance + Scandal = Oscar).
In recent years the1940's look has been popularized by style icon (and Marilyn Manson ex) Dita Von Teese. Her trademark pin-up girl looks have made her a favorite of the papparazzi and designers alike.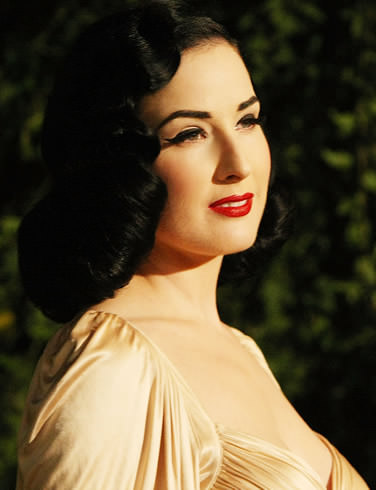 If you are contemplating a 1940s touch/twist to your wardrobe, think squared off shoulders (start flirting with shoulder-pads), below the knee skirts and dresses, and ideally a narrowed or cinched waist.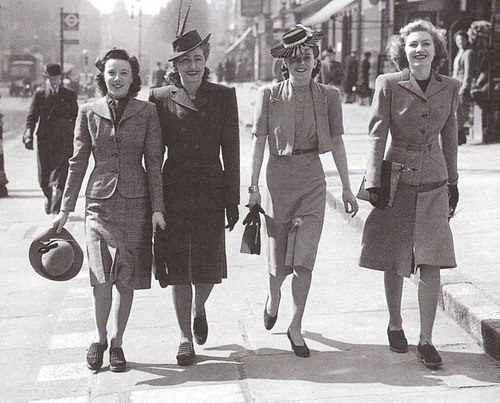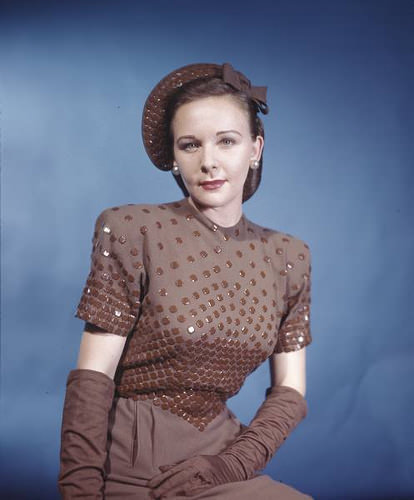 As formal as the 1940s may look today, the style is actually sporty. It's in many ways the apotheosis of American sportswear. Separate pieces that work together. It's just about putting things together to fit your personal style… jackets over dresses or shirts and skirts, elegant footwear or canvas shoes, even boys' street oxfords. Play with the concept and have fun.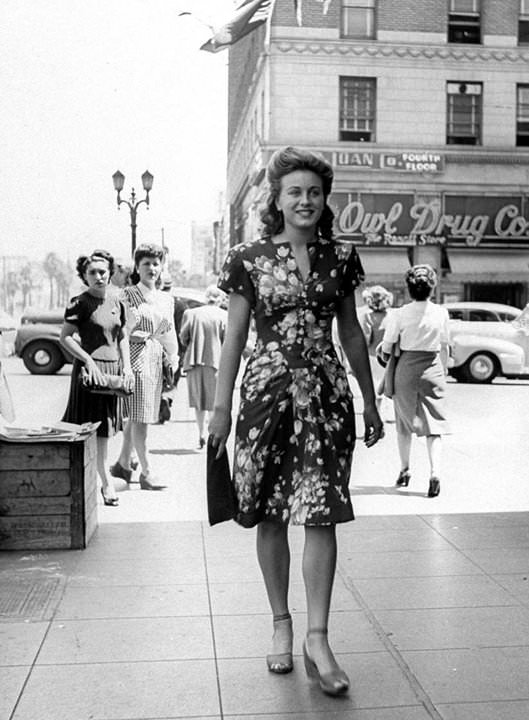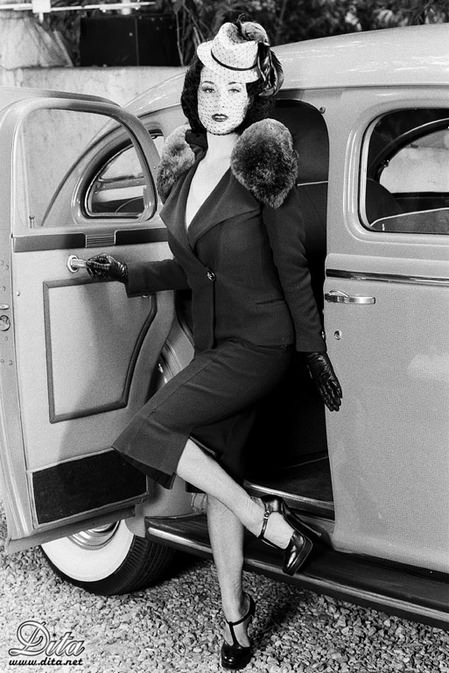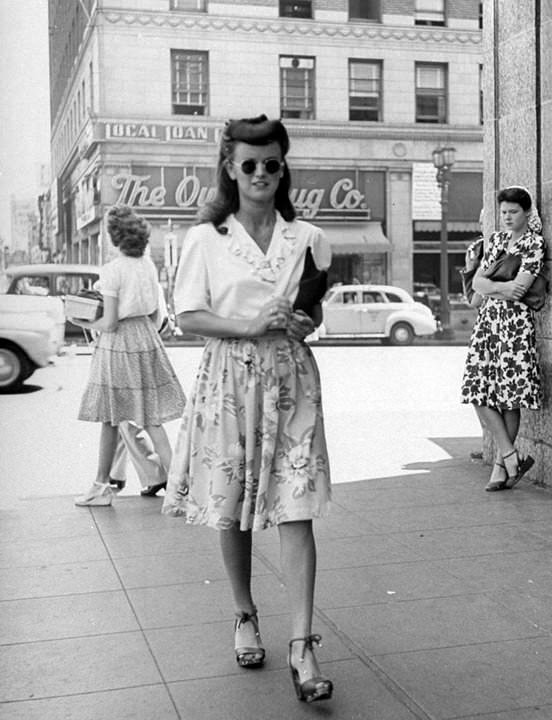 On the fur front, things follow [the] suit. The squared off shoulders are prominent, but the coat or jacket shape can go A-line, drop straight, or cinch.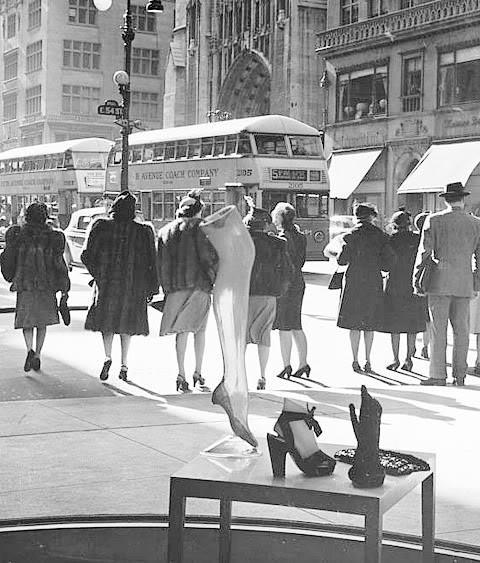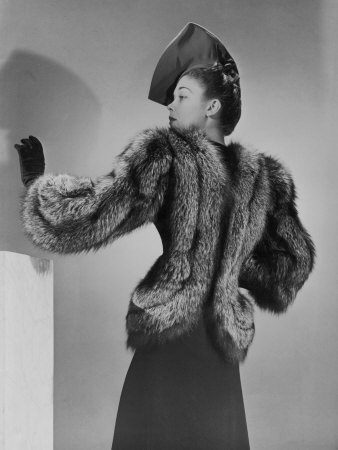 On that note the 'Chubby' jacket is going to be the "IT" item this fall-winter season.
Some great '40's vintage furs can be found at your favorite vintage stores. But for really special finds check out estate sales or commissioned resale shops…or do some research online. That way you get a little history with your purchase too!