Trends: Men's Spring/ Summer 2018 PART 2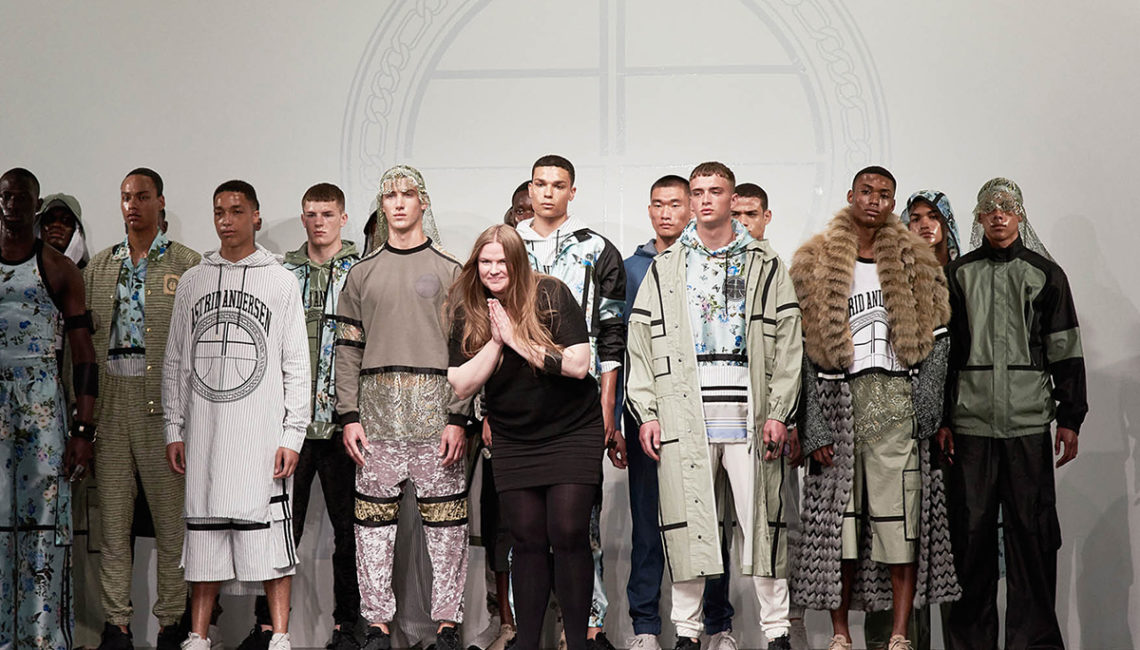 The evolution of menswear has been fun to witness, particularly in the luxury fashion arena, and the Men's Spring/ Summer 2018 collections seem to be a launching point for a new era of creativity.   As cultural attitudes towards gender, roles and what constitutes appropriate dressing change, designers seem more willing to challenge convention.  For some, like Haider Ackerman, Fendi and Versace this takes the form of unexpected twists on classics, playing with color, proportion or prints.  The results are fresh and modern and, frankly, long overdue.  Others, like iconoclast Thom Browne, push the envelope even further as he has done this season with a collection of gender-bending looks in classic menswear materials and colors.  The world may not yet be ready for Mr. Browne's vision, but he is starting a conversation that will have implications on menwswear well into the future.
Now, on to more of the key trends of the season….
Menswear Trends to Love at Spring/ Summer 2018
Fur Style
Spring/Summer may not seem to be prime time for fur, but this season designers are once again showcasing fur's creativity and versatility.  Fur trims and embellishments add rich texture and bold visual appeal to a bomber jacket at Fendi and a rugged motorcycle jacket at Alexander McQueen.  Vests come in multi-colored shearling at McQueen or steely grey broadtail at Moncler Gamme Bleu .  Showcasing their fur skills and artistry Astrid Andersen delivered a coat of tiered fox over a herringbone pattern of fox on fabric while Moncler Gamme Blue  introduced a tailored pea coat of plaid intarsia mink that paired perfectly with  checkered shorts.  Fendi's iconic logo played out on a rich mink blazer and on an uber-cool pair of flip-flops….perhaps the ultimate summer accessory.
The Vertical Stripe
As floral prints seemed to dominate the womenswear collection for SS 2018, for the guys it is all about stripes.  And why not?  Vertical stripes are crisp and clean.  They elongate and thin out (and who doesn't want to look taller and thinner?)  They are a tool for designers to highlight tailoring and define shapes.  From pin stripes to ribbon stripes to broader bands, stripes are adding contrast and visual pop to everything from pants to jackets and suits.  Though they may define the looks of this season, with their democratic appeal these striped looks will not die a quick fashion death, carrying the fashionable guy easily into the seasons ahead.
The Accessory Statement
As Clairee Belcher said in Steel Magnolias  "The only thing that separates us from the animals is our ability to accessorize."  Accessories have long given women the tools to create individual style statements.  But it is only more recently that men have embraced the fashion power and creative possibilities of bags and shoes and sunglasses.  For SS 2018 the cross-body bag seems to be a leading trend, both functional and handsome.  But bags for men are coming to the forefront in a range of shapes and sizes.  In today's tech world we know they guys have things to carry and it is high time to get over the unflattering pocket bulge.
From Cinderella to Carrie Bradshaw, women have been obsessed with shoes and their role in setting style for a very long time.  But for men, the shoe thing has been a bit more utilitarian.  A sleek Italian leather wingtip for suits, a loafer for more casual looks.  Looking for something more rugged?  Check out the boots for the season.  And, of course, there were the performance athletic shoes.  But guys today have a newfound appreciation for shoes and are stepping out in style as they never have before.  Vivienne Westwood may have gone a bit far in sending her eco message this season with her shoes made of crushed Evian bottles.  But the cozy fur flip-flops at Dolce and Gabanna invited guys to indulge their foot fetish at last.  A rush of sports and music celebrities putting their design mark on sneakers have made these the "must-have" fashion accessory for the season.
The Sporty Chic Look
Let's be real.  As much as we celebrate the refined, sophisticated looks of tailored clothing, our dress codes have become far more casual.  Guys just want to be comfortable, and easy dressing is key.  This season, designers take things up a notch with new twists on the classics.  Denim gets a new, light wash treatment that takes us back to the 80's (but thankfully not so far as acid wash).   Sport jerseys and baseball shirts find a home in fashion as more and more athletes come out of the fashion closet.  Designers up the fashion cred of track suits and warm-up pants with skilled tailoring and luxury fabrications, confirming that ath-leisure is an important part of today's fashion vocabulary for men.
We'll be watching to see how New York interprets the menswear trends for SS 2018.  Stay tuned…..
Related articles