Trends: Men's Spring/Summer 2018 PART 1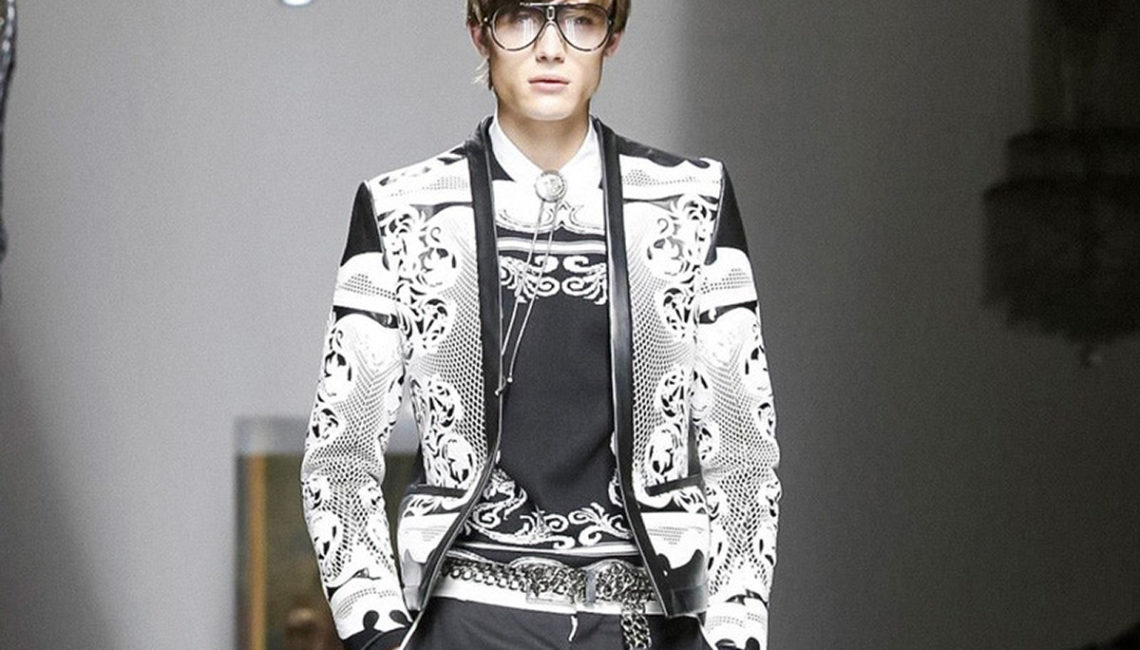 The European shows for Men's Spring/Summer 2018 have wrapped and it's time to break down the key trends.  Reflecting the trend toward more casual lifestyles, there were plenty of sports and ath-leisure looks on the runways.  But for the guy who likes to dress it up a bit, new twists in tailored clothing should spark a renewed interest in the category.  Recognizing that luxury fashion demands something more, designers showcased special techniques and extraordinary fabrics that will set new bars for menswear.
Trends from Men's Spring/Summer 2018  Runways
The Decades
We call this trend "The Decades" because across the collections designers referenced a range of "vintage" fashion eras.  Perhaps most prominent this season was the Eighties.  As a new generation of guys comes into their own in their professional careers and has some money to spend, they recall the guy who set their men's style guide, their dads.  These were the dad's of the 1980's and we remember them in boxy double-breasted jackets (remember Dynasty?), pastel colors (A bit of Miami Vice) and beautifully draped, loose fitting pants .  The look was cool and polished with just a hint of a casual edge.  Another reminder of the era were the all-white looks.  Of course it was also the era of acid wash jeans, but we'll forget that for the moment.
But the fifties played a role in these collections too!  Baggy pants and guayabera shirts,  reminders of the cool Cuban style of the '50's, offered chic, easy alternatives for the guy with style.
Layers
Layering has been a big trend for men and women for several seasons now.  Functional and versatile, the layering trend is a smart business move for brands as it gives retailers the opportunity to sell multiple pieces.  Combinations of colors, textures and patterns deliver unique looks that reflect the individual, no matter the season.  Proportions can play a role to, as they do this season with shorter layers shown on top of longer pieces, the inverse of what we've come to expect as the norm.  When it comes to creative style, layering is like having the gift of imagination that comes with the  box of 128 crayons.
Double Breasted Suits
From the crisp, tailored looks of the boardroom to more relaxed, easy shapes, the double breasted look projects power and confidence.  Luxury fabrications in interesting prints, twists on button treatments and unique tailoring tweaks are updating the classic silhouette.  For the guys who like to dress it up a bit or the occasions that dictate a dressier vibe, these fresh and modern takes on double breasted style are just the answer and prove that tailored clothing is alive and well.
Next up….more Men's SS 2018 trends including the top fur looks for the season.
Related articles