Adrienne Landau | Design DIVAS WE LOVE Series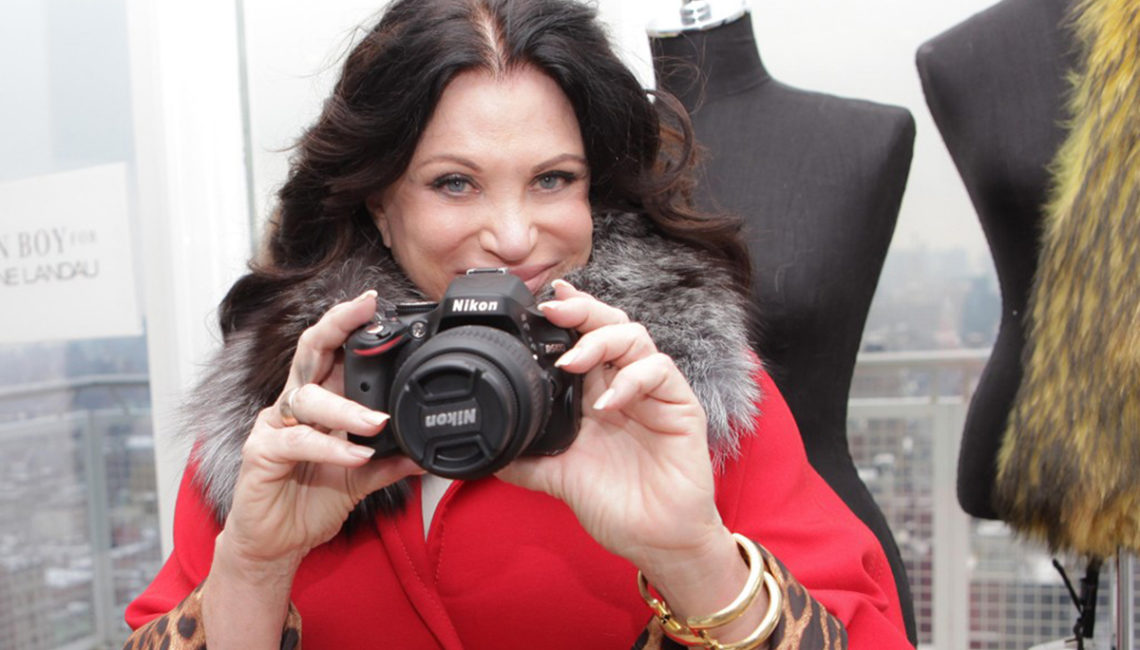 Adrienne Landau puts the fun in luxury fashion.  And as she celebrates the 40th anniversary of her eponymous Adrienne Landau label,  a label marked by innovation, constant evolution and clear artistic vision, we felt it was high time to bestow upon her our Diva we Love title.   From season to season Adrienne Landau produces luxury fashion that is often unexpected, always fresh and ever relevant. Her designs represent fierce, fun and fashionable luxury pieces for the active individual in all age groups.  And we love her for it!
Adrienne Landau – The Beginning
Back in 1977 Adrienne Landau, a "struggling painter" wanted a fur coat.  With her trademark fearlessness she marched down to New York's fur market in search of a furrier who just might consider trading two of her paintings for the coat of her dreams.  What she saw there changed her life course.
As she tried on one look after another at a furrier who entertained her trade idea, she noticed the scraps of fur that surrounded her on the floor.  Her creative juices began to flow and she asked if the furrier might give her a bag or two of these scraps.  When she arrived home she laid the scraps out on the floor in various patterns, mixing fur types and textures along with suede and other materials to create a small collection of bags and hats.  Emboldened, she took her designs to several retailers and soon she was manufacturing collections for Bloomingdale's, Saks and Neiman Marcus out of her apartment.  The Adrienne Landau label was born!  Boho chic defined her early collections, both a reflection of her personal style and a growing market trend.
Her next creative driver was sable tails.  From suede bags to trapper hats to flings, she'd put them on anything and they'd sell. Though she was noticed by the press from the earliest stages of her fashion career, she now became a bonafide darling of fashion editors who loved to cover and wear her designs.  Among them was Dianna Vreeland, the grande dame of fashion who who purchased a cashmere cape with sable tails  in her trademark red and wore it so often it became a signature in  the iconic photos of her.  A heady start indeed for the new designer!
Enter Mom.  As Adrienne's career progressed her mom was right there with the kind of love, advice and support that only a mother can give.  She told Adrienne "If you're going to work, work for yourself"  And with mom's help, Adrienne was able to do just that.  Mom loved fashion and she sowed it into Adrienne with a  a giant helping of style and a lot of moxie.  Mom even provided some seed money to get the business started and worked behind the scenes as a salesperson and PR  maven, building relationships with buyers and editors.  Everybody loved mom!
The Crazy 80's
I first became familiar with Adrienne's line in 1983 at Intrinsic, a cutting edge fashion retailer in Chicago owned by Cary Fetman (now stylist for ABC's The Bachelor). Intrinsic was to Chicago what Charivari was to New York or Wilkes Bashford to San Francisco…a retailer with bold creative vision that redefined fashion by discovering and supporting new labels.  Chicago fashionistas fell for Adrienne Landau's fierce, fun luxury fashion sense and her hats and capes flew out of the store. At this point, Adrienne's innovative designs were featured on main floor and in accessories departments of the top department stores and luxury boutiques where she attracted a broad audience of followers.
Good fortune ensued and the fledgling business grew. With so many orders to fill Adrienne hired a representative to help her deliver on the bountiful orders. She took 2,000 sq. ft of loft space in the fur district and expanded production. She introduced her "collage coats"…. mixed media garments integrating various fur types with suede and metallic leathers.   It was the 1980's…and the purple metallic leather jacket with purple fur was an instant hit!  And thus began her introduction into fur salons.
Adrienne Landau Puts the Fun in Luxury Fashion
Next up on her trail of fashion successes?  Her elaborate kimonos.  Reflecting a rock 'n roll vibe, these embroidered velvet kimonos with fur trim and silk fringe were hugely popular.   Elizabeth Taylor was known to buy Landau's fur-trimmed kimonos to wear as bathrobes and they also became favorites of celebrities including Sharon Stone, Halle Berry and Joan Rivers.  Like many of her designs, they received a ton of press and accolades. Not bad for the self-professed once struggling painter.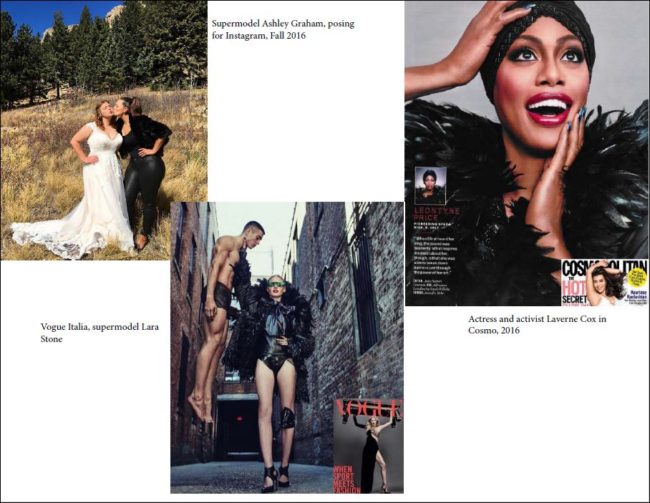 Trends à la Adrienne Landau
Recognizing the creative possibilities of fur, Adrienne has never been afraid to experiment.  She dyes it, shears it and prints it to deliver new trends that rock the fashion world season after season.   Adrienne was one of the first to mix materials and fur types to create bold, fun, sporty pieces that screamed "COOL". In a sense, hers was the first fur fashion label to recognize the trends towards fast fashion. With lower price points and broad versatility and wearability she has been able to capture this consumer attitude.   In an effort  to democratize  fur she encourages pairing her designs with tennis shoes, yoga and athleisure apparel.
Looking back, Ms. Landau admits that the early inspiration for her designs was  heavily  vintage-inspired.  But today the brand draws inspiration from modern day women leading their daily lives from carpool to boardroom. As an example of her juxtaposed style, her current signature piece is a bomber jacket mixing fur and Chinese brocade.
Adrienne Landau's Expanding Brand
After forty years the Adrienne Landau label continues to break new ground.  A kid's collection is a more recent extension of her label with incredibly adorable fur fashions for the little ones.  Now available at Barney's, Bergdorf, Saks and Neiman Marcus, the Adrienne Landau label truly offers a "must-have" for every age group.   And Landau continues to be a  favorite of celebrities, recently dressing Madonna, Beyonce, Bella Hadid and Cookie Lyons on Empire…again attesting to the relevance of her designs.
Recognizing that people are spending more on their personal space Adrienne is putting more focus on her Home Collection of throws, pillows and ottomans. A faux fur collection sold through home television shopping network, HSN  continues to be a huge success and is working to make the brand a truly household name.  The brand has also found successful new retail avenues with Gilt, Shop Up, Rue LaLa and Rent the Runway.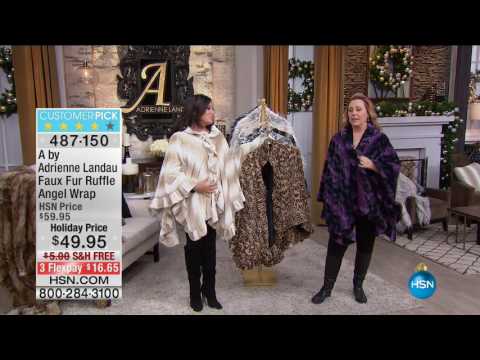 As busy as this dynamic diva is, Adrienne still has time to support multiple charities including City Meals on Wheels, St. Judes and The Martina Arroyo Foundation, a new York based arts program that fosters young talent with an interest in opera.
Always looking ahead to next season, Adrienne is painting more, fueling her creativity as she finds inspiration for fashion in art.  One move for next season…she is considering digitally printing some of her paintings to create linings for her garments, accessories and pillows. Ask Adrienne Landau what her nugget of advice to budding young designers is and she says, "Keep evolving.  Luxury fashion demands that you've got to give customers something unique and exclusive. Develop a point of view and evolve, evolve, evolve." Sage words from a timeless, fearless and trailblazing DIVA We LOVE!
Related articles