PARIS Fashion Week Fall 2018 PART 1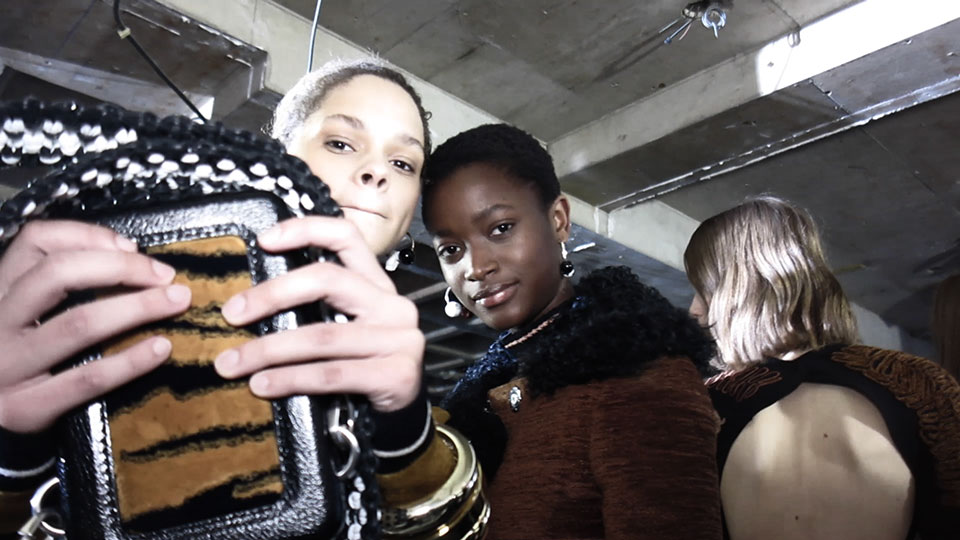 The Fall Collections. Red carpet events.  Key trade shows. It is a very busy time for us. Where fashion is the focus and fur plays a leading role we've got you covered.  With the International Leather and Outerwear Exhibition and the Met Gala behind us we turn back to the runways to dissect the key fur trends for fall 2018. This time it is Paris Fashion Week where it all began with the buzz of fresh, young fur looks and innovative applications of fur that opened new doors for RTW.
Bonjour to Fall 2018 From Paris Fashion Week
Proenza Schouler's fall 2018 RTW was strong on outerwear and weak on most everything else. A kind of "meh" daytime dressing of drab colored geo print knit dresses featured cutouts on bodices which made little sense. But, alas, it was the coats that gave this collection a heartbeat. Military styled curly lamb coats commanded attention.  Plush, voluminous, and cozy, a copper colored Mongolian lamb walking coat was a beacon in the mix. Similar topper silhouettes in black velvet with gold Mongolian lamb trim, a crisp horizontal striped coat with black dyed Mongolian lamb trim and, Mongolian lamb trim on a crisply tailored black coat with buckle closures all kept in step with the military vibe.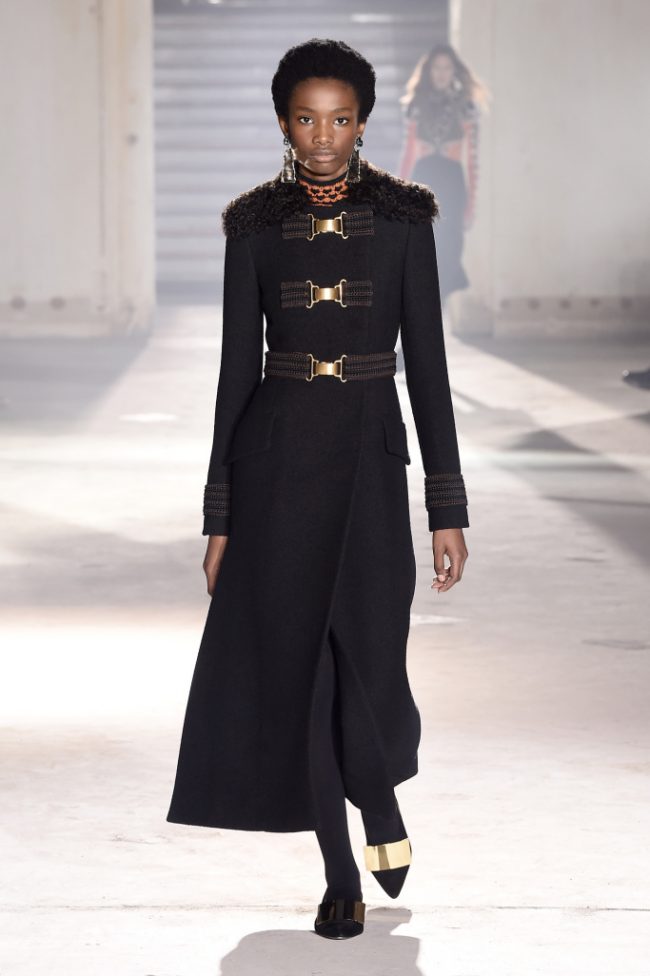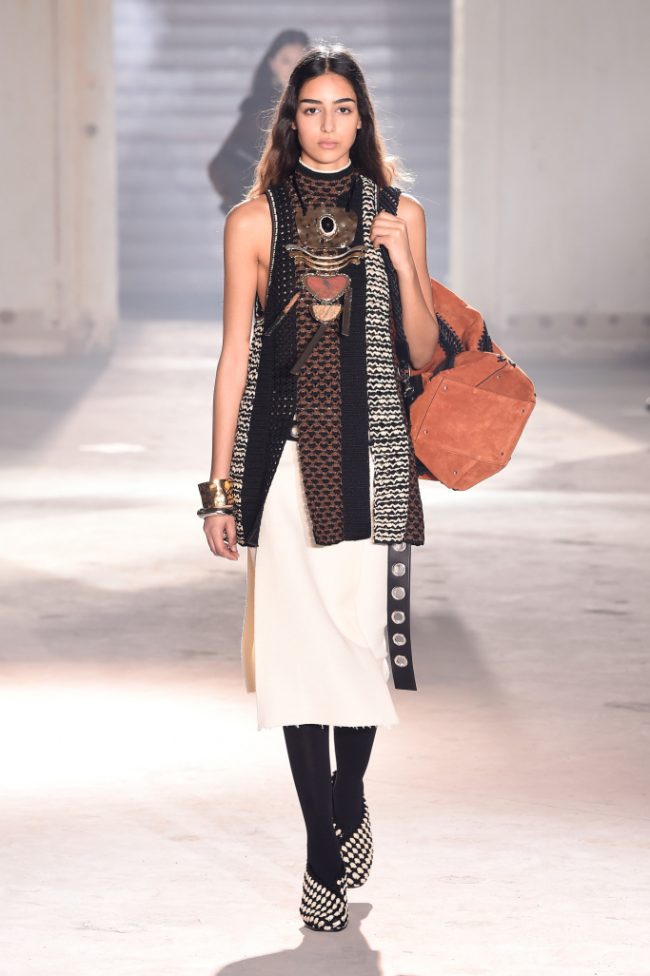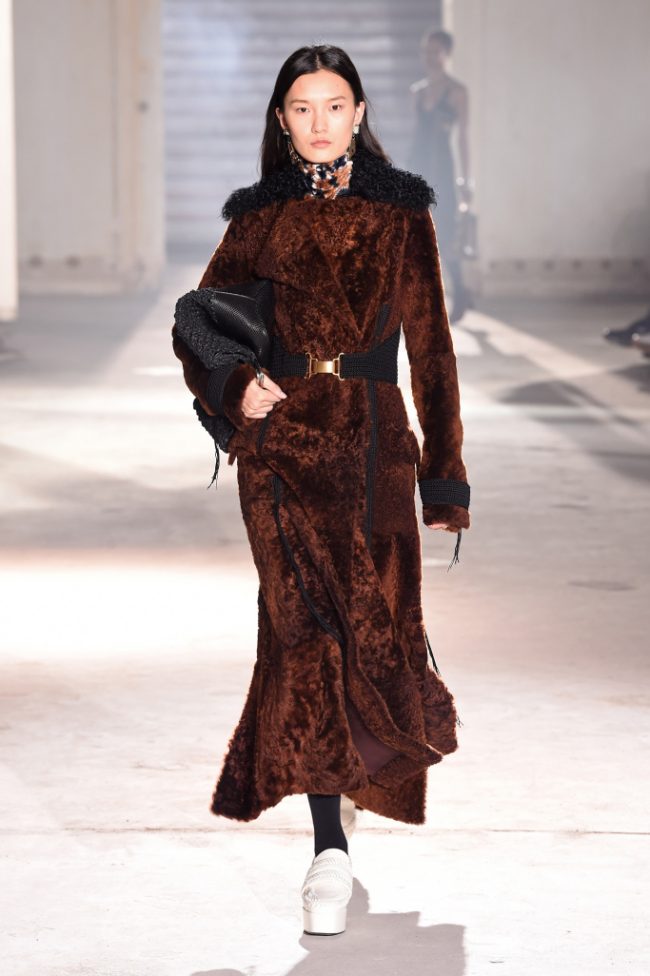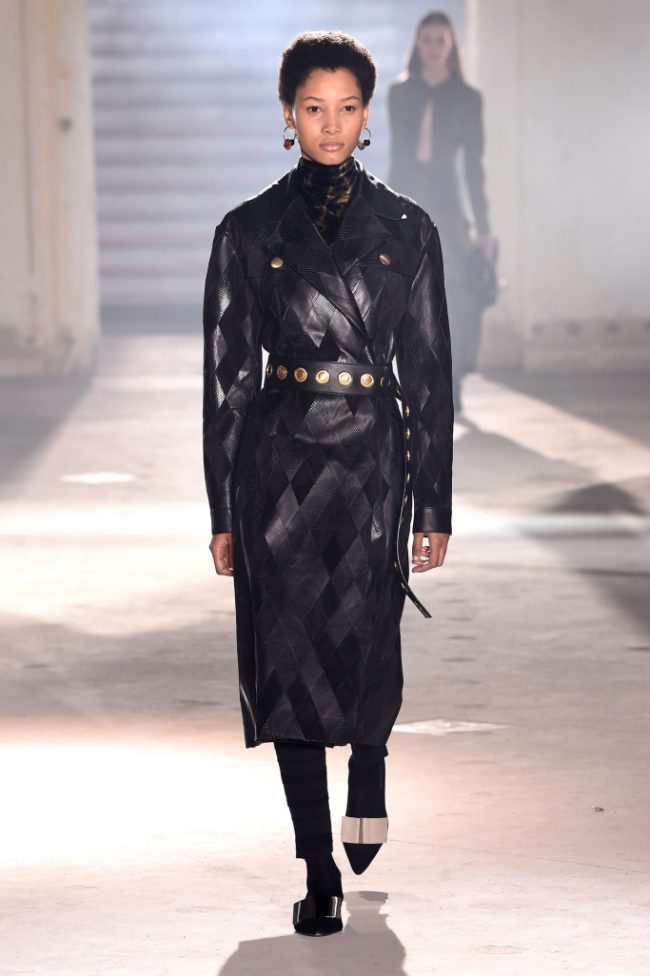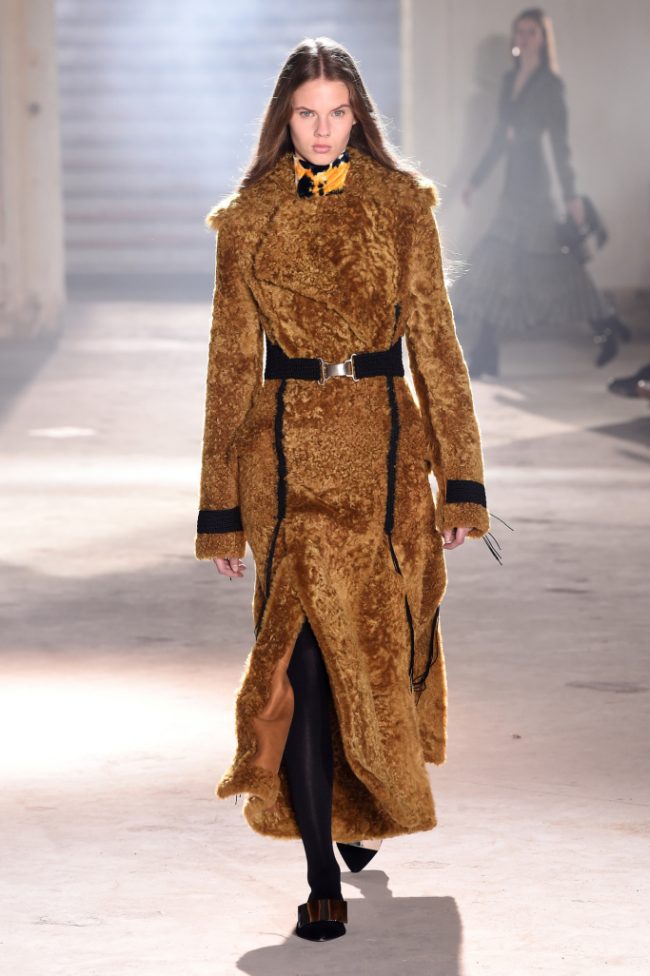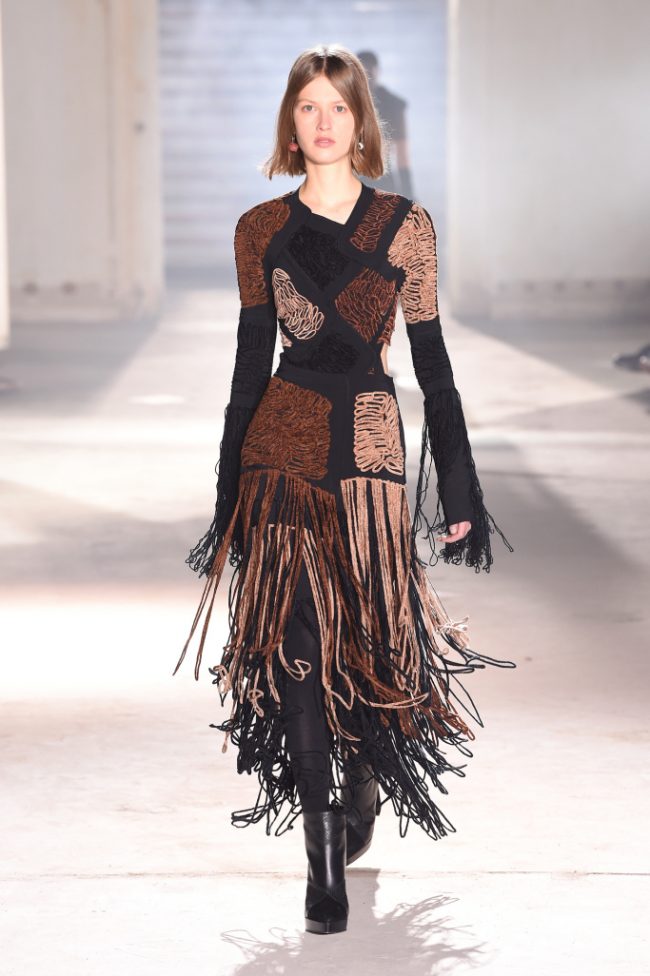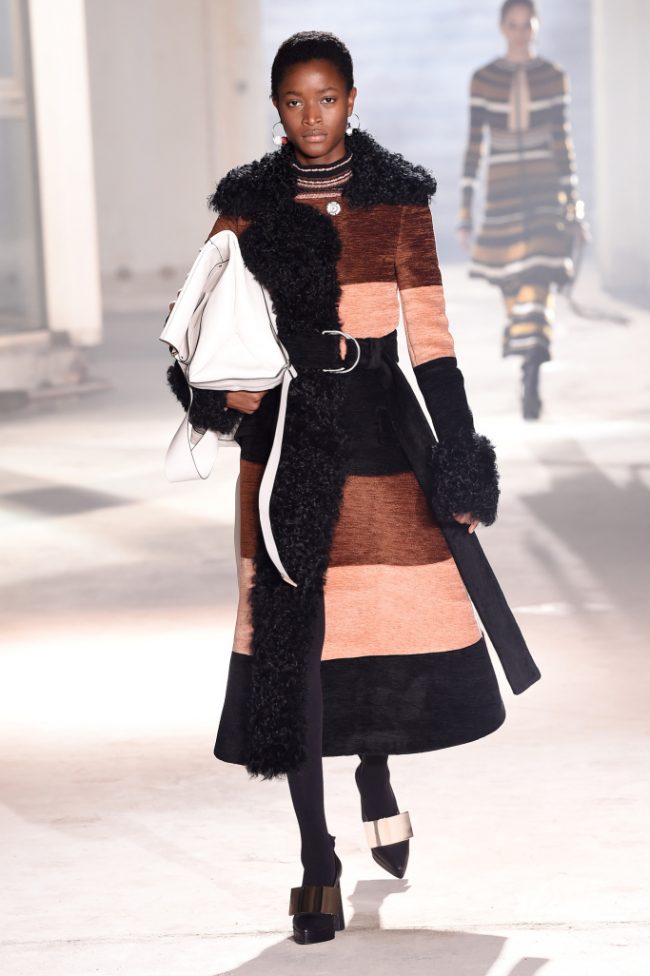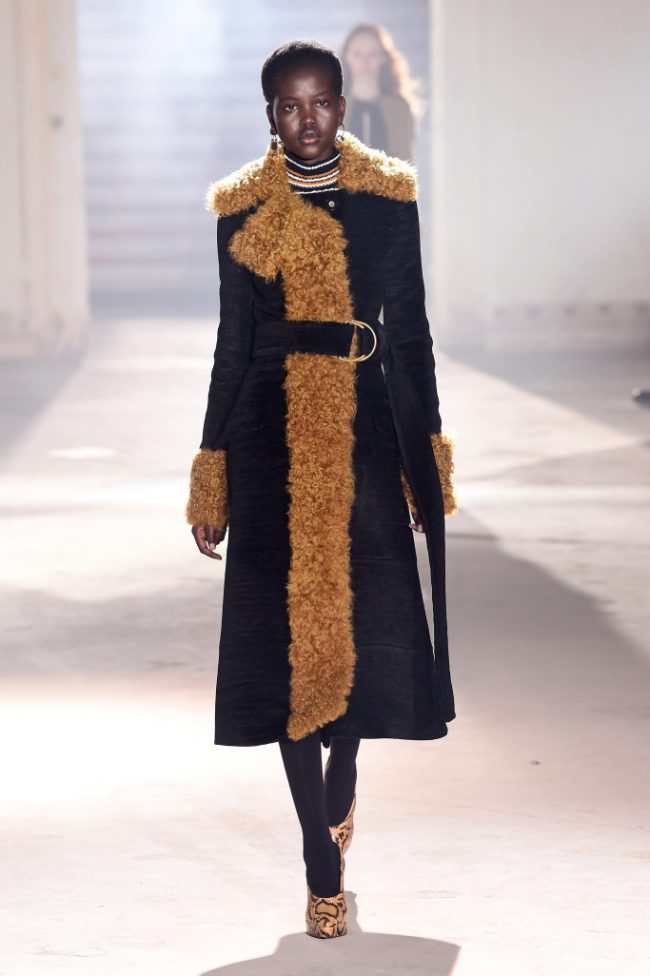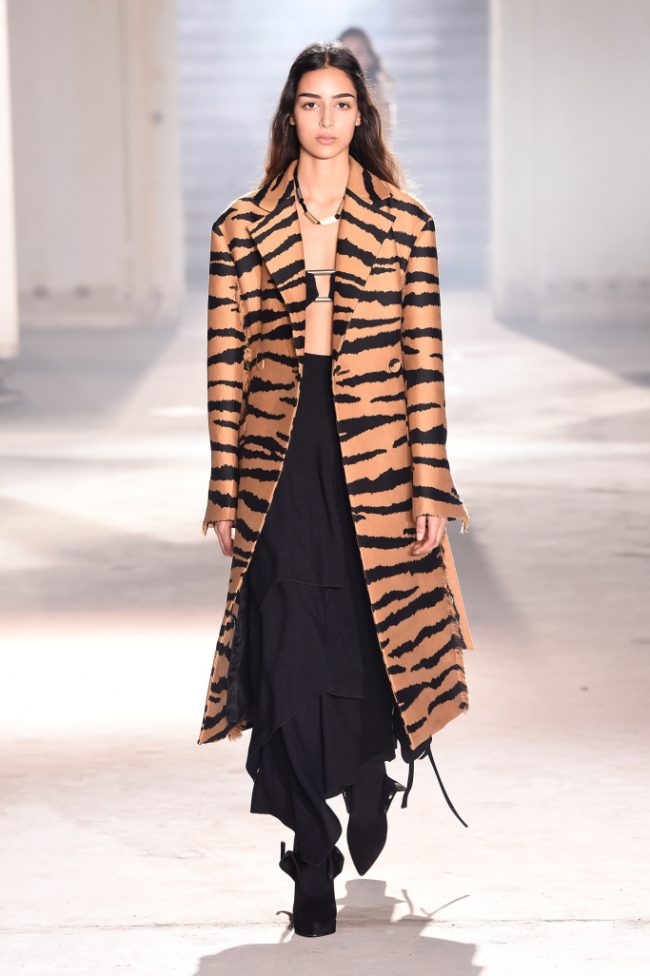 A story big on texture and luxe played out on Acne's fall 2018 RTW runway. Water colored pastels and parchment paper hued florals were soft and inviting but, when printed on gauzy fabrics and ticklish mohair, it was sensory overload. Key pieces included coats done with horizontal and vertical strips of fur on a grey or marigold wool, which added depth and drama to the looks. A sure fire favorite of ours was an impossibly small micro mini shearling moto coat. Done in black trimmed in mint green, it was young, fun, fresh, and exciting.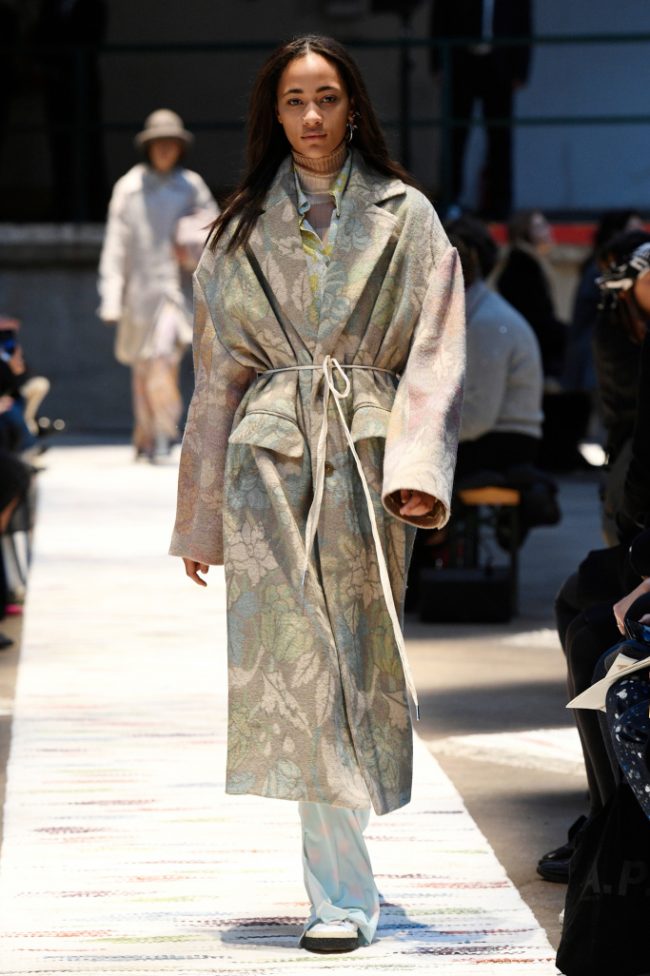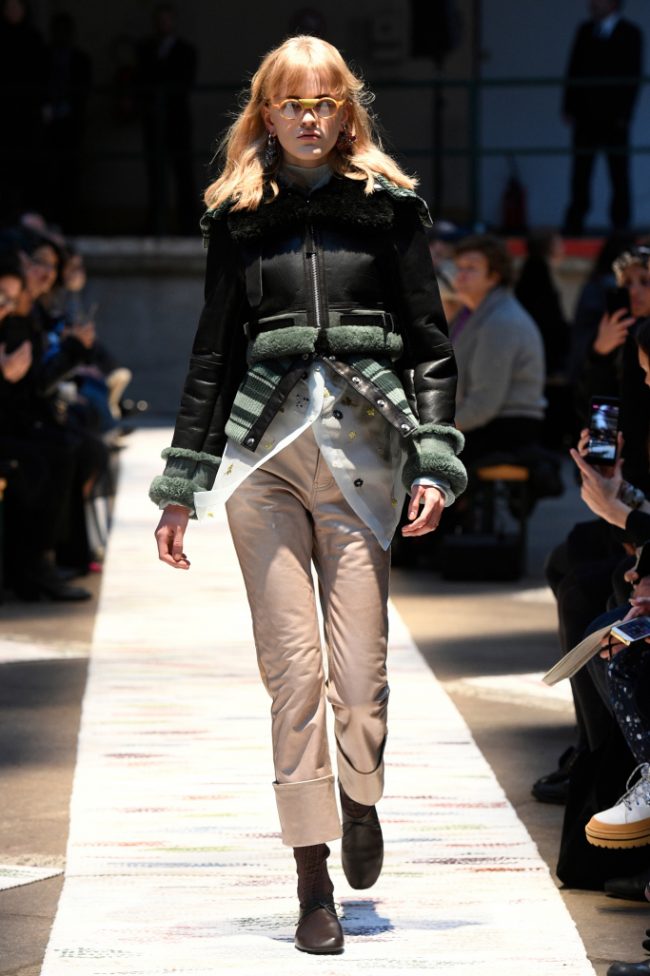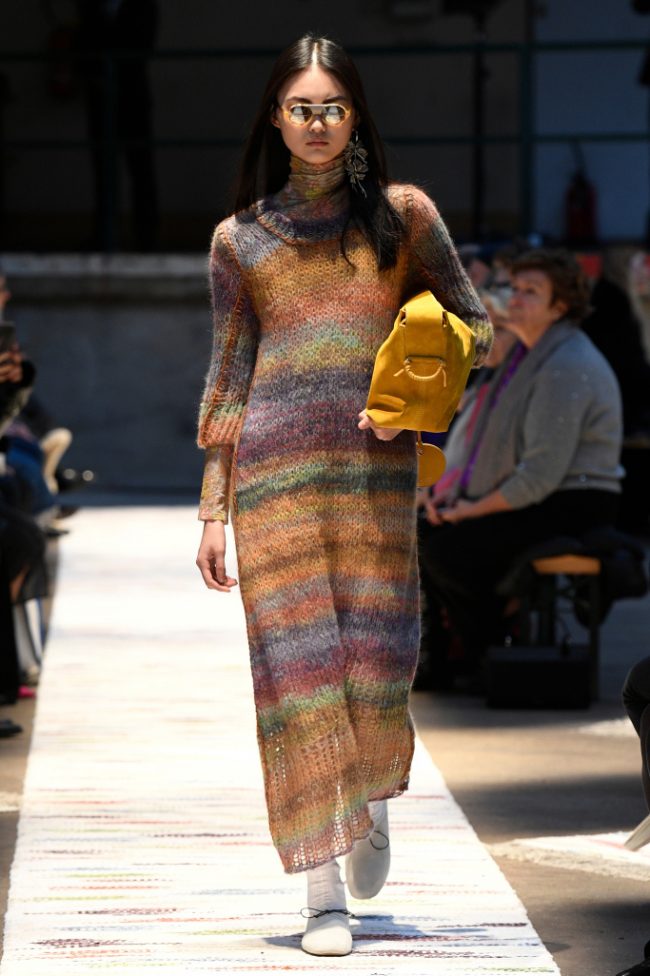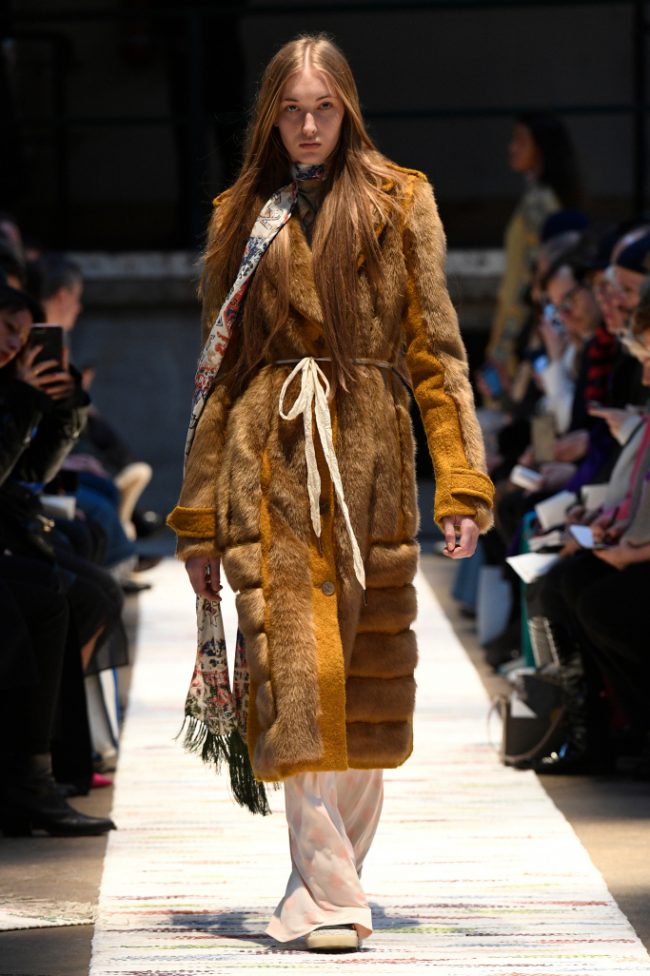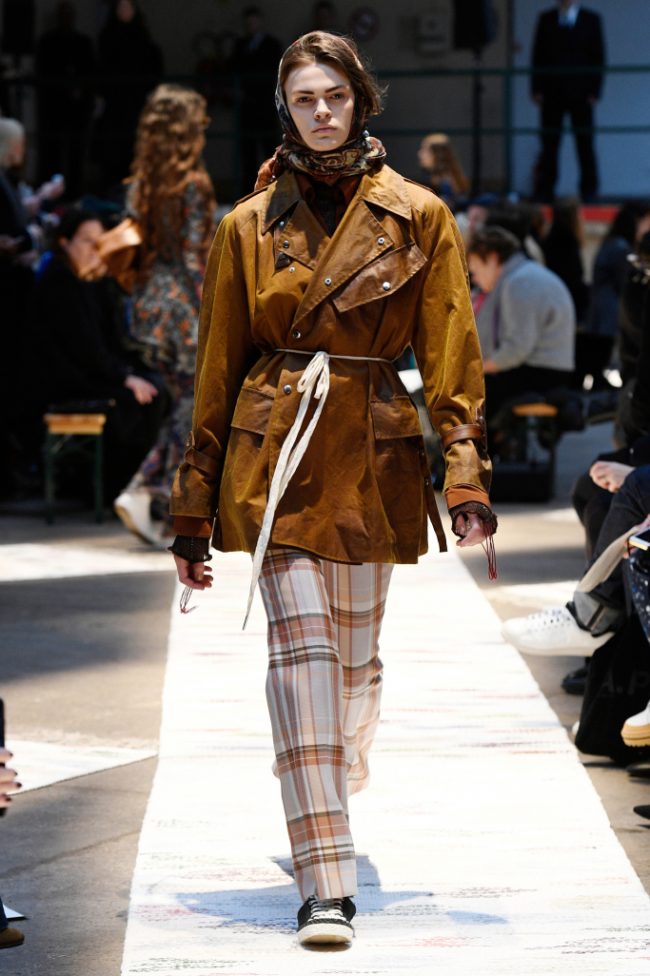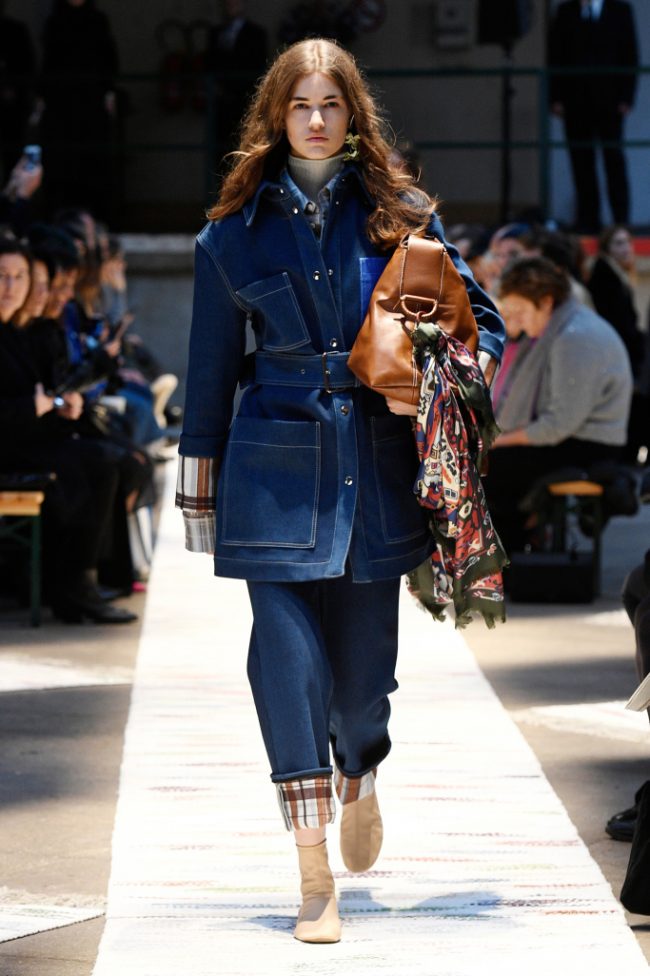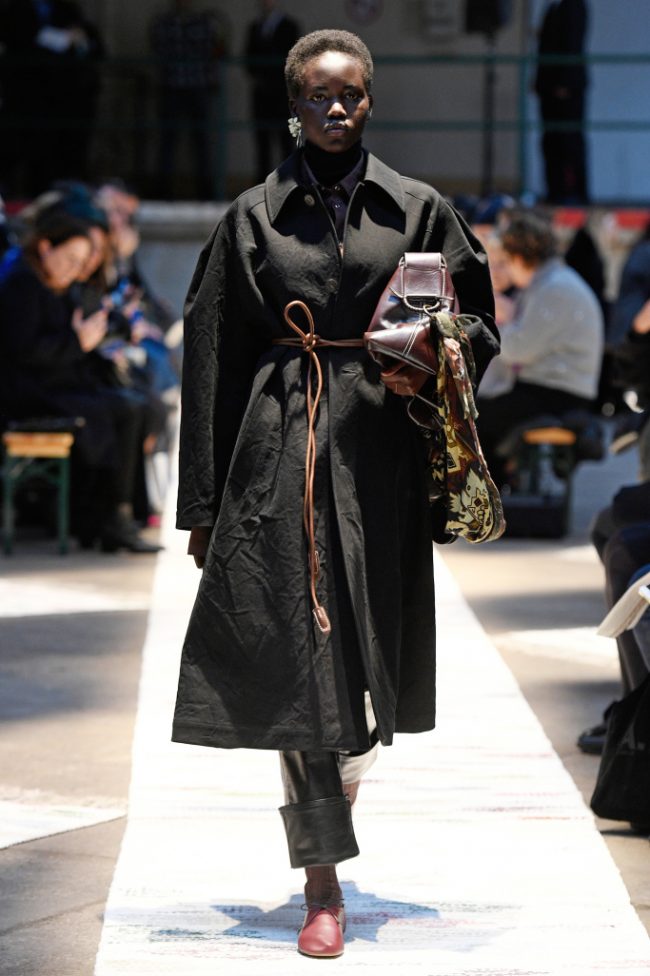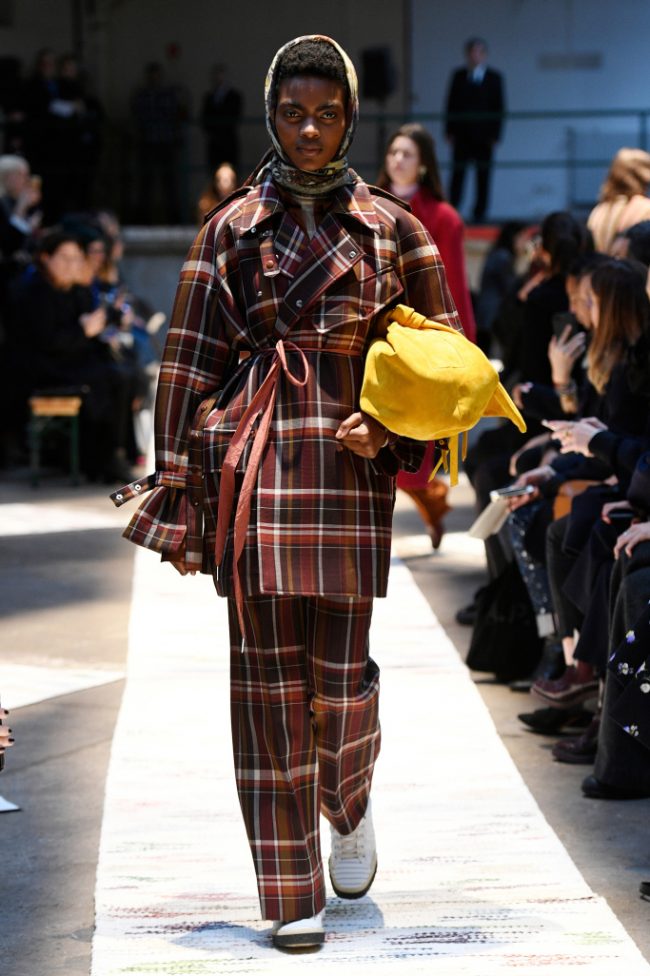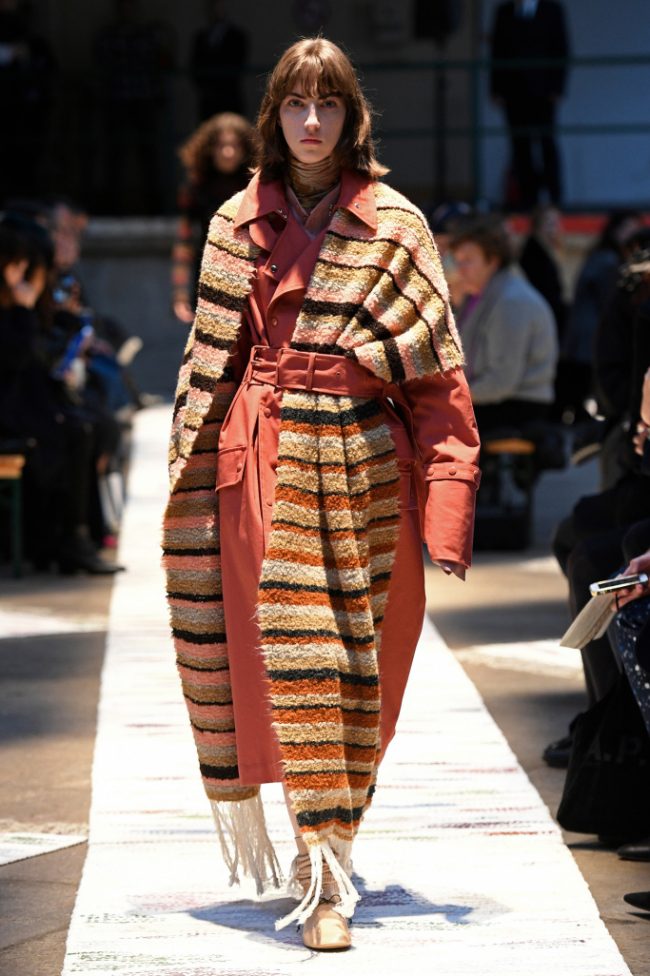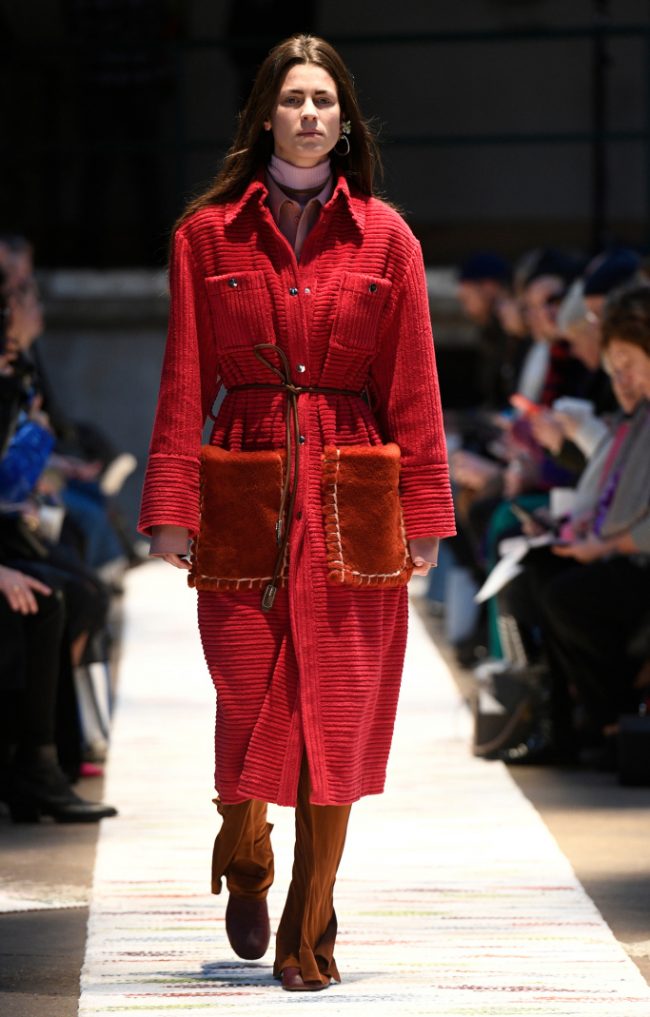 Generously cut dresses, oversized sweaters, mule slides, and touches of plush shearling gave Cedric Charlier's fall 2018 RTW collection a kicked back, lounge-y kind of ease.  A pretty steel blue dominated the color palette. A long grey wool coat with natural shearling panels stood out for its design innovation.  We've not seen anything quite like it.   We love cheetah print on just about everything and, when stenciled on mink, well, it's just over-the-top exquisite. Cedric Charlier must feel likewise as it was his choice for  a walking coat, short jacket, and fur trimmed slides appearing as a perfect neutral to all the muted color tones in this collection. An emerald green shearling bomber jacket and matching purse was a fun surprise bursting with youthful energy.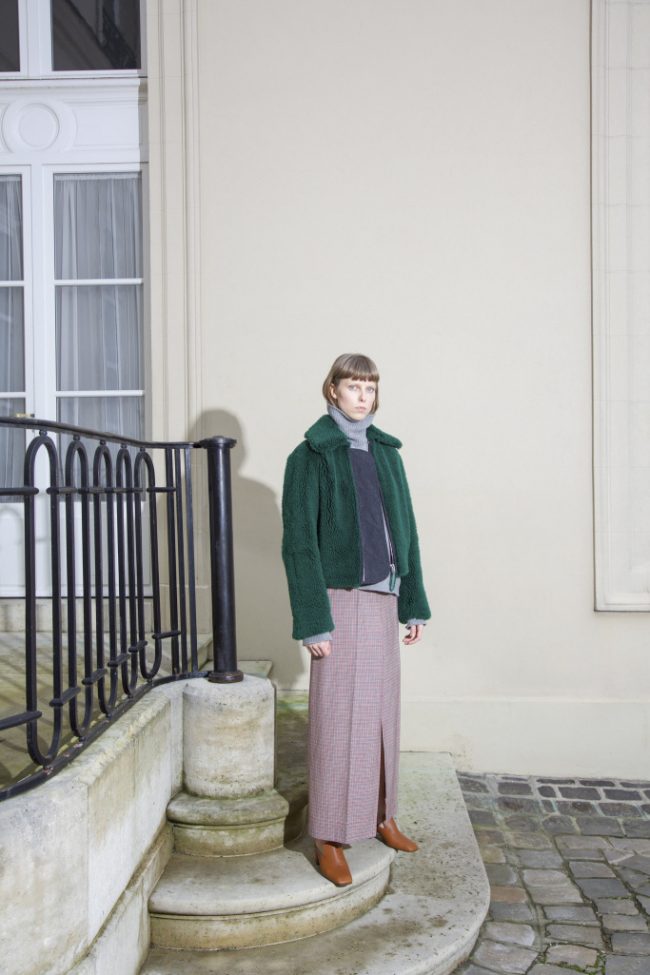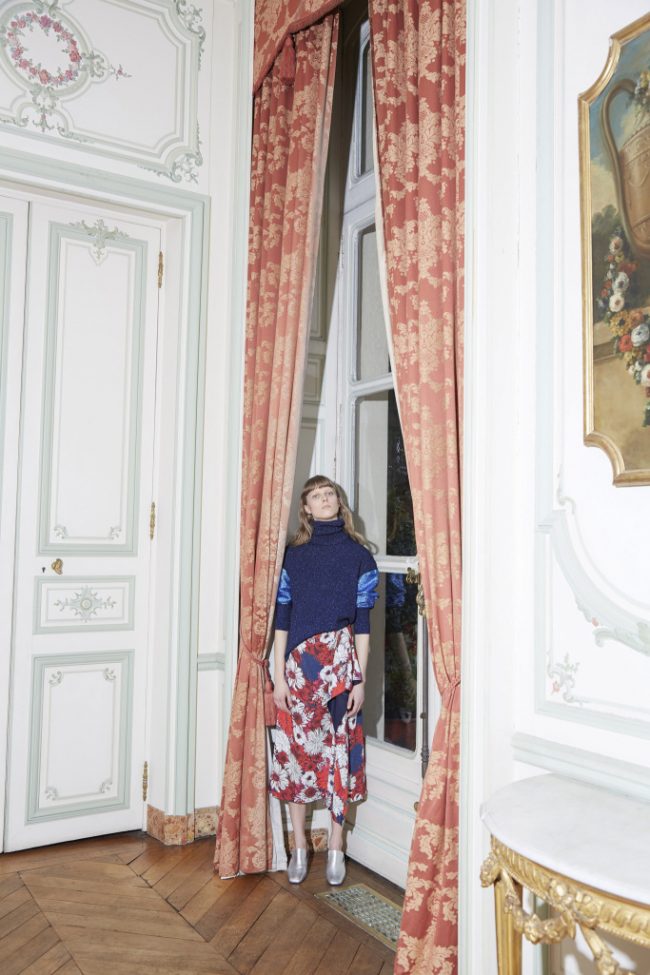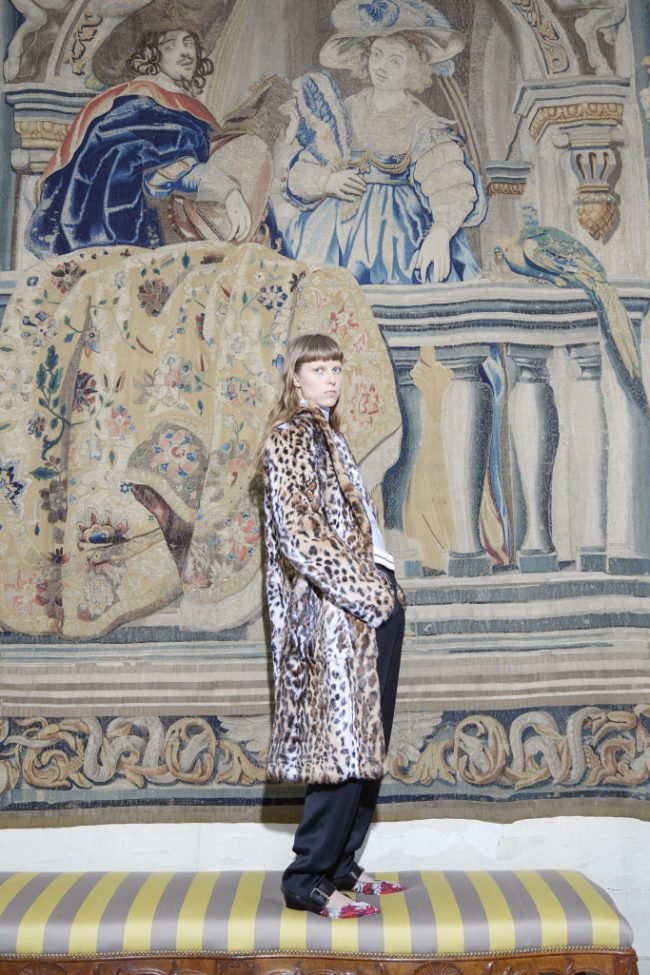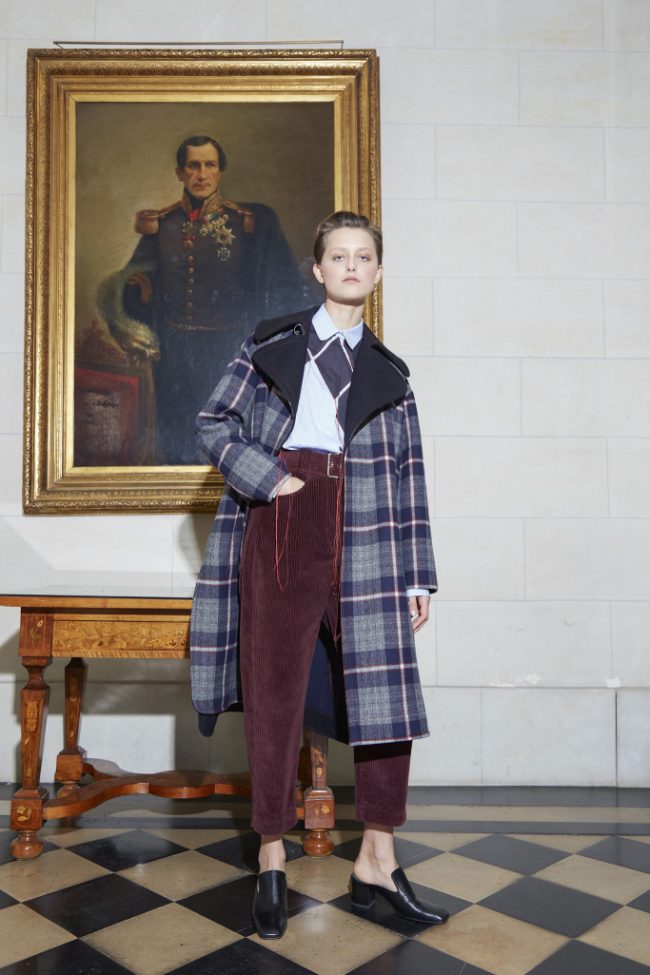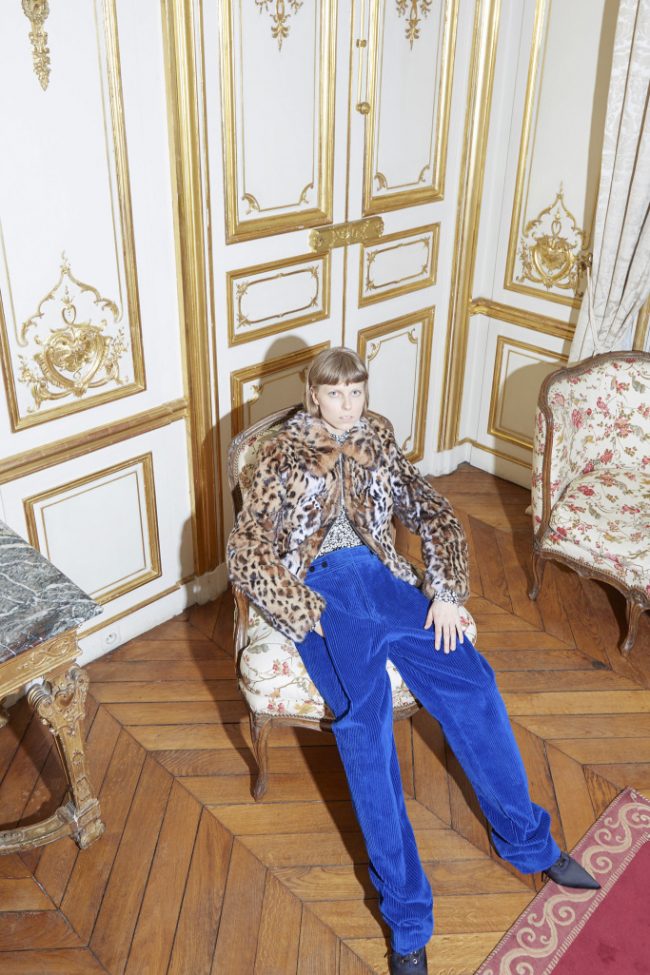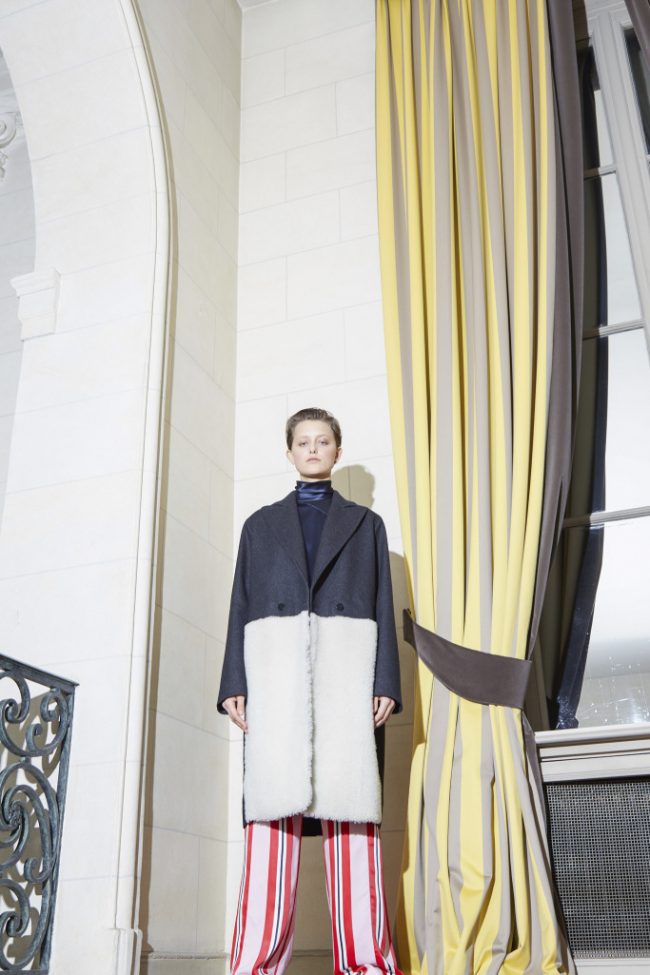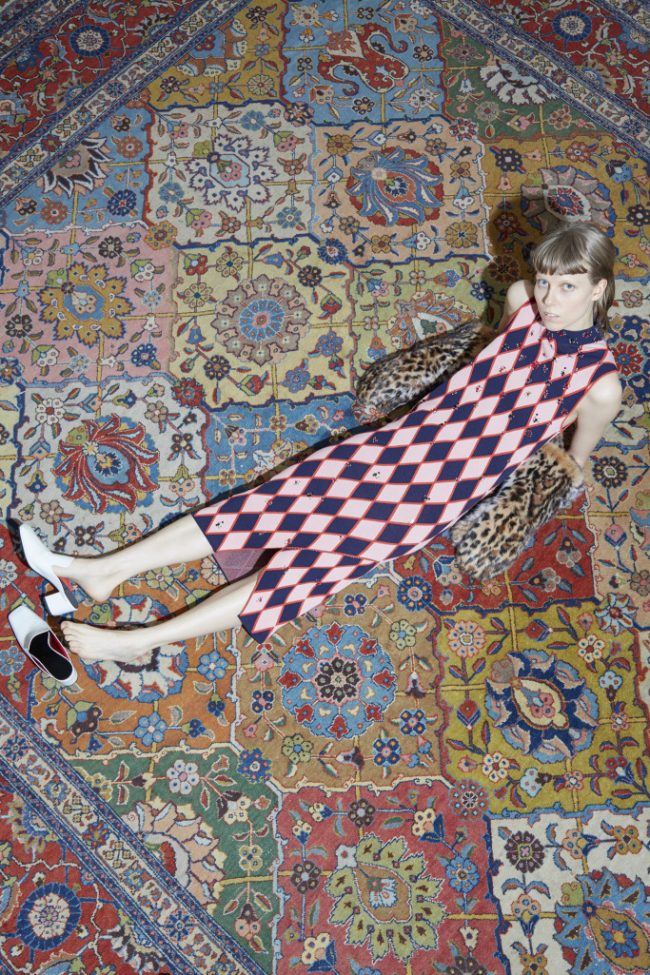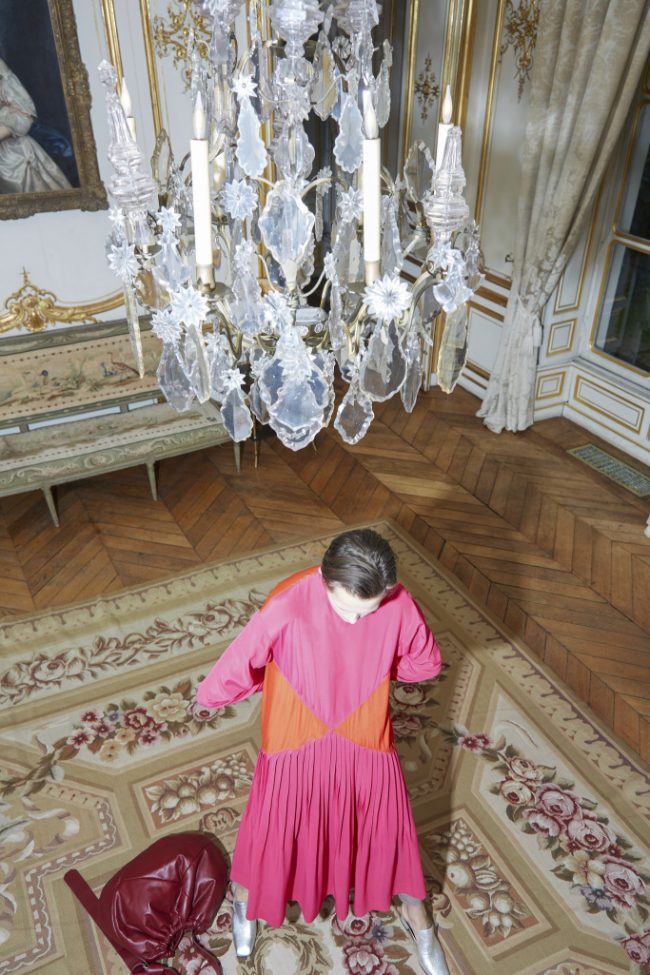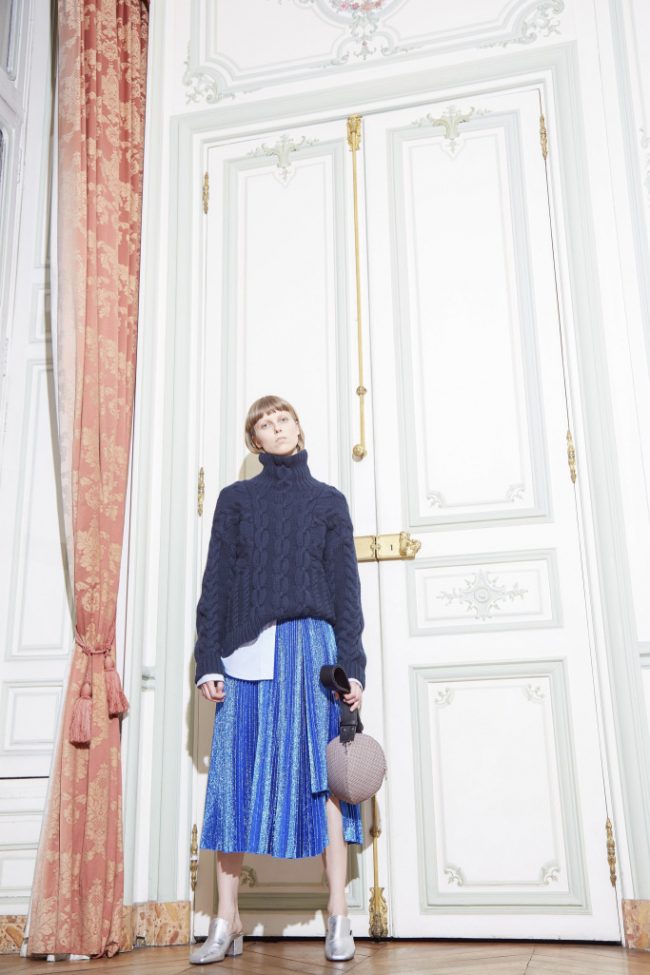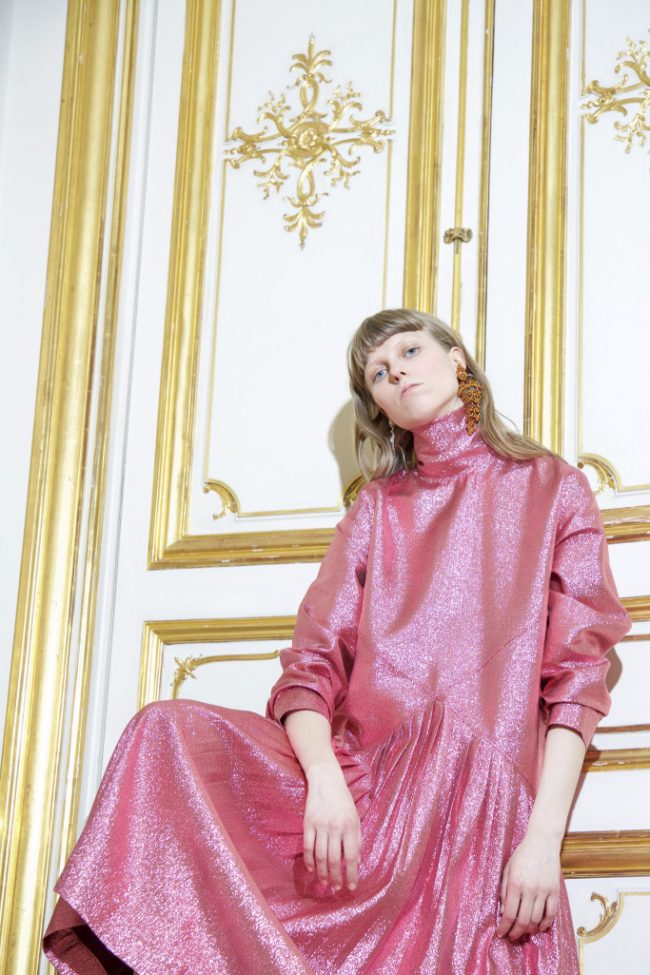 Happy and carefree!  That's where I want to be.  And don't you love when your clothes match the way you feel inside?! Marant' s secondary label, Isabel Marant Étoile,delivered  just the right amount of fashion forward appeal and causal chic that girls of all ages clamor for today. A shearling collared jean jacket with paisley sleeves was a new take on denim with a very fresh and modern edge.  The clean lines of a distressed brown shearling bomber jacket made it another piece you'd reach for time and again. Approachable style is not easy to achieve but Marant has given her clients a collection of great options during Paris Fashion Week.   .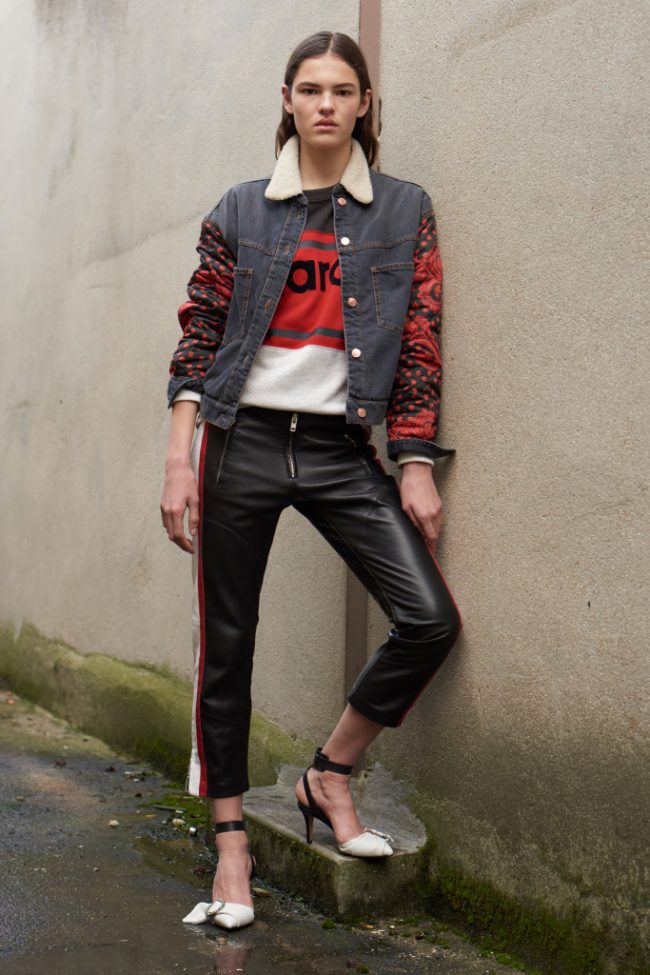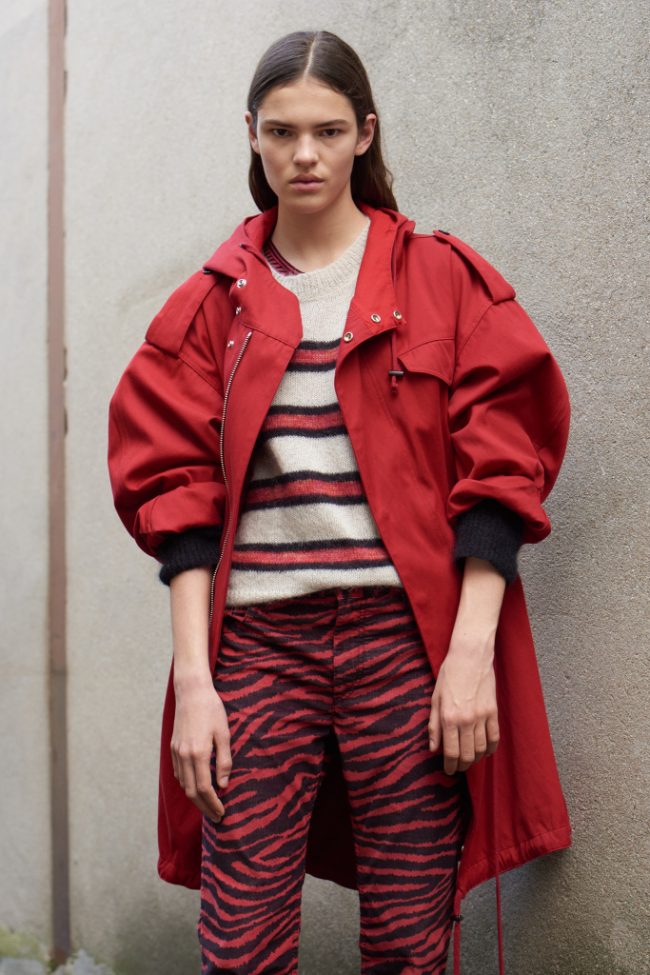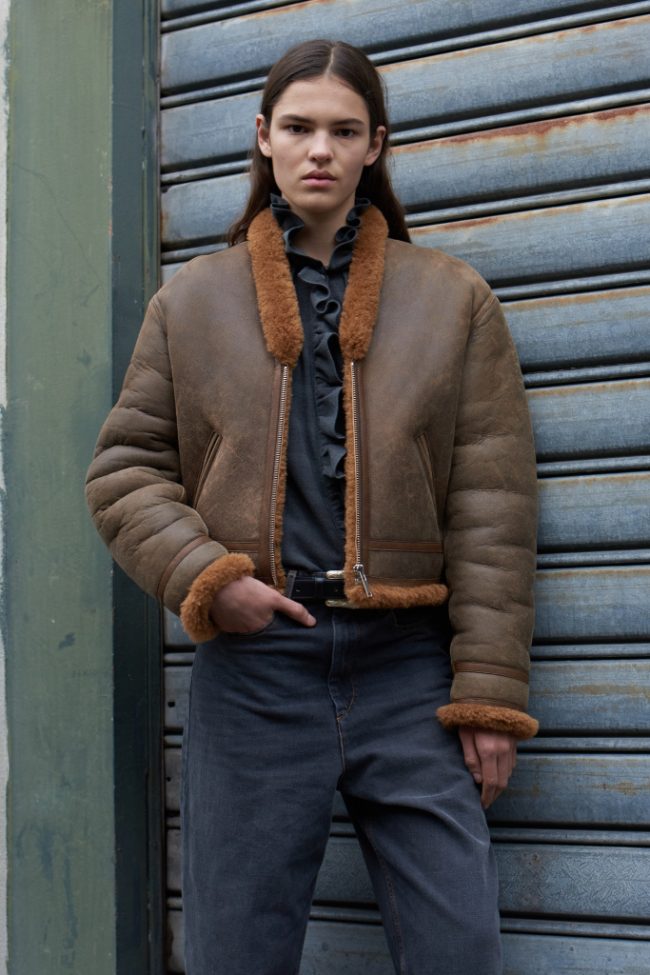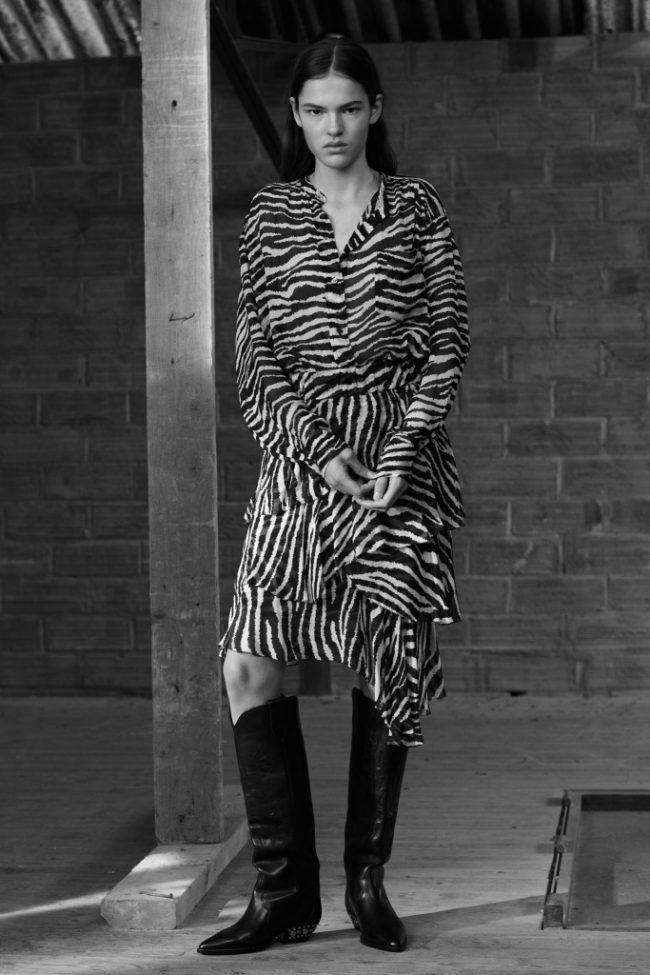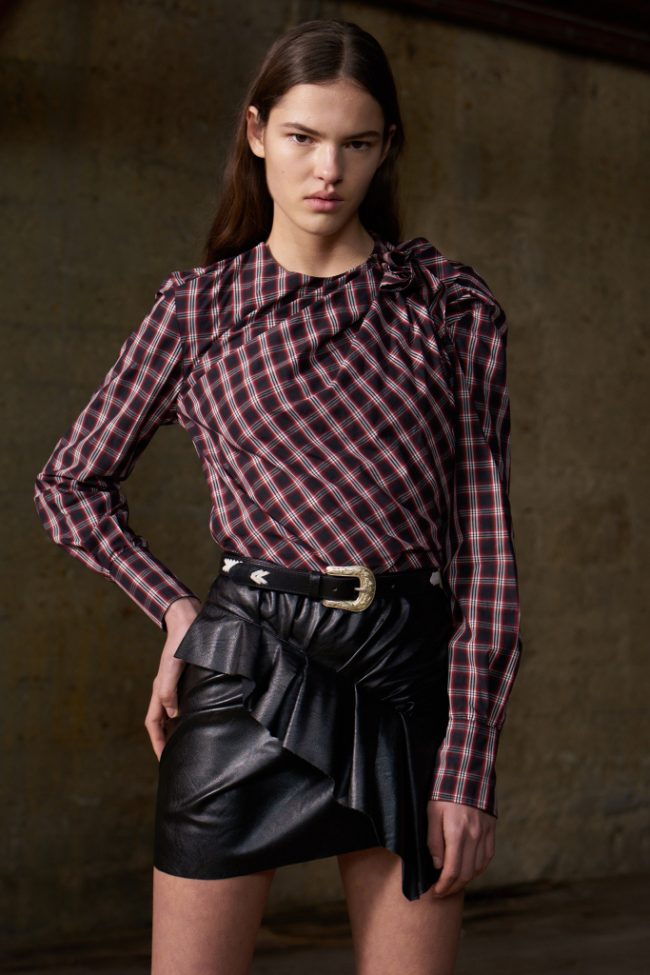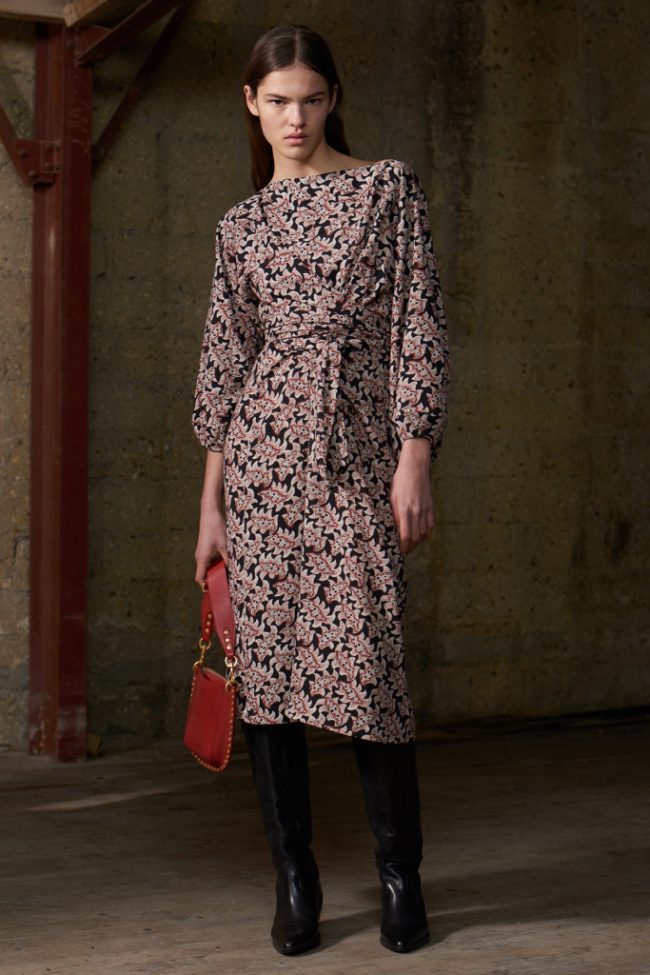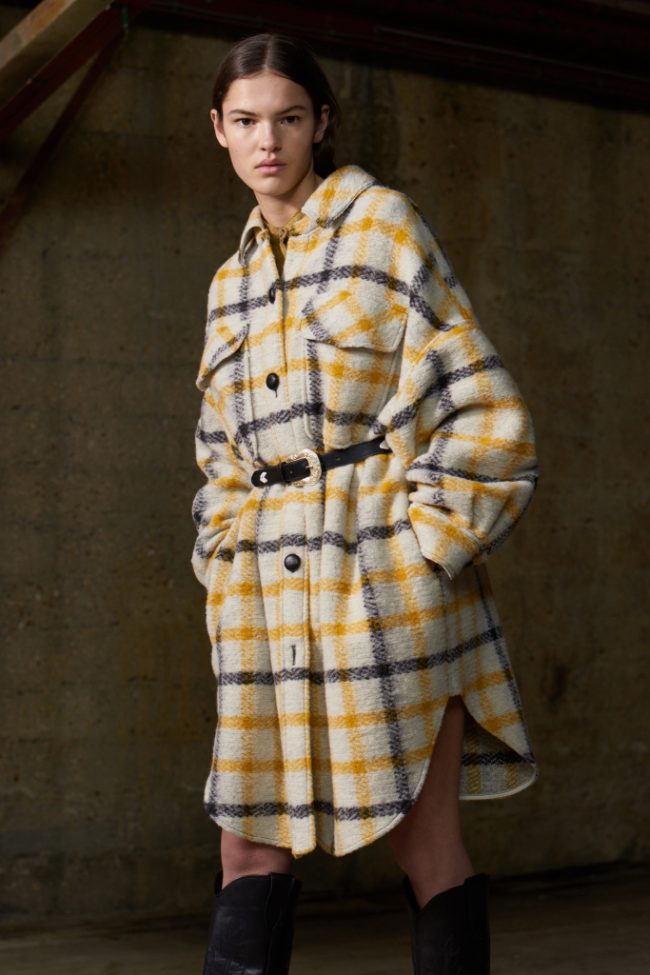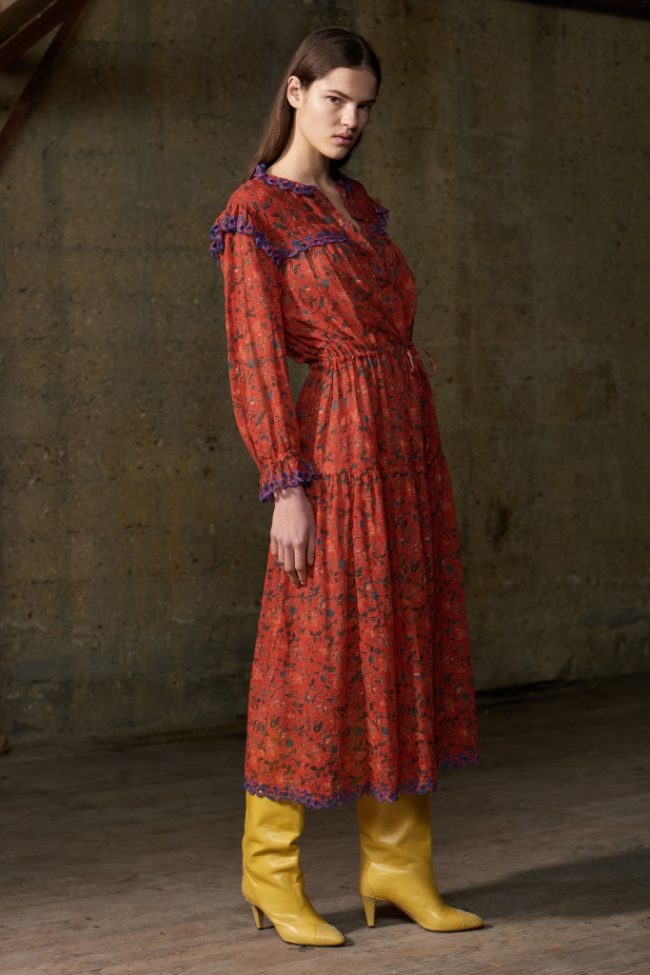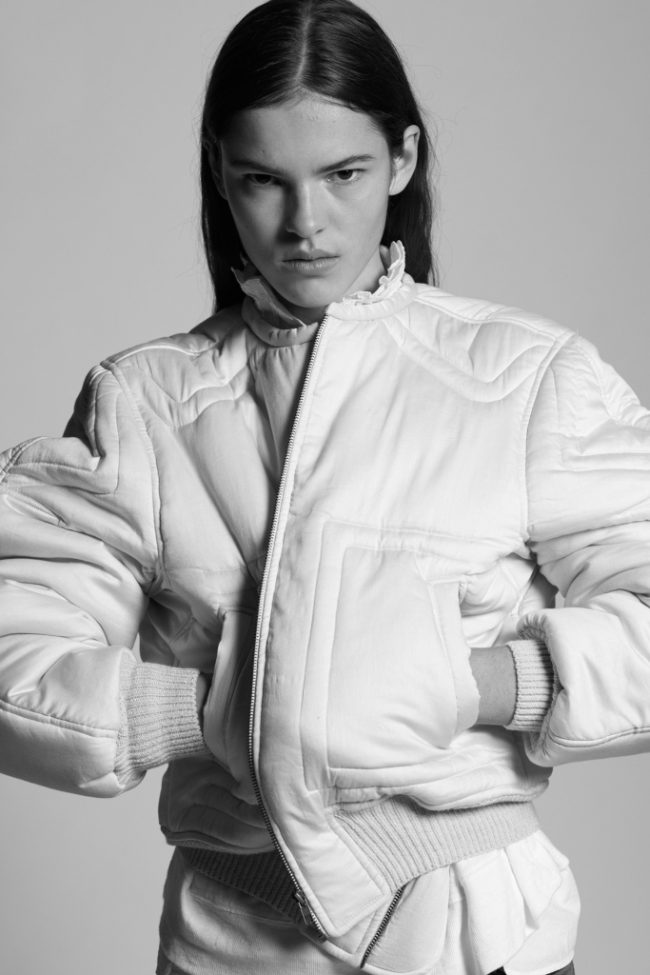 We can see Maria Grazia Chiuri's efforts to attract the PYT's of today. Leveraging the hot trends of the season she incorporated oversized plaids and 60's macramé and denims.  But the Dior fall 2018 RTW collection still had hints of its conservative roots.  Pin dot tulle and structured blazers were some familiar favorites. Using natural shearling to craft a sweeping cape she delivered a sharp one size fits all option. A boyfriend cut walking coat in natural lamb would complement both daytime denim and that LBD.  Her version of the moto jacket was in Tibetan lamb trimmed with buckle closures. Even Chiuri couldn't resist honoring the decadence the house is known for; her black mink coat with delicate floral appliqués was a brilliantly conceived testament.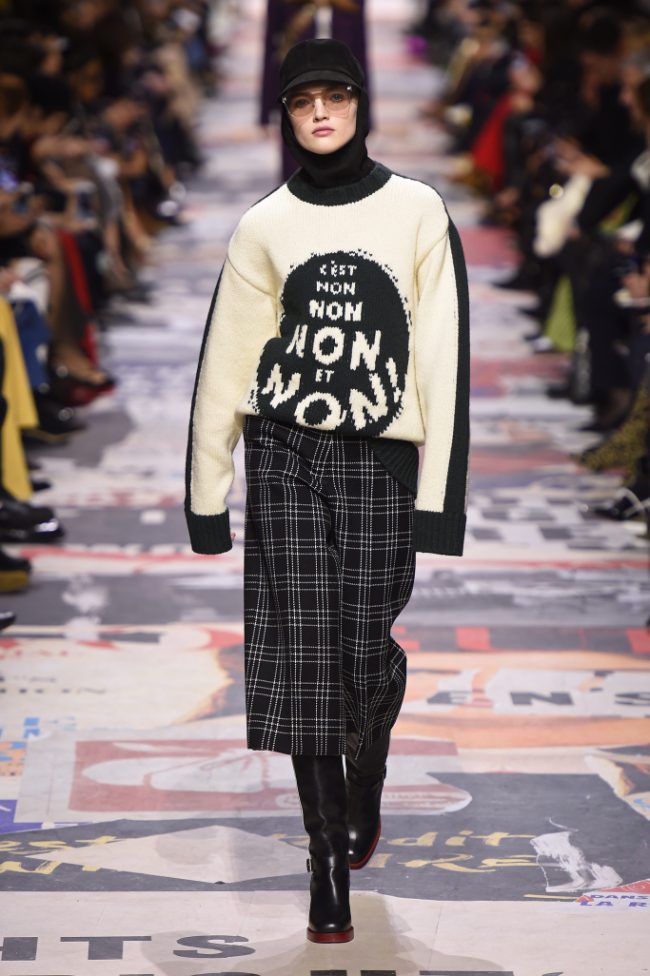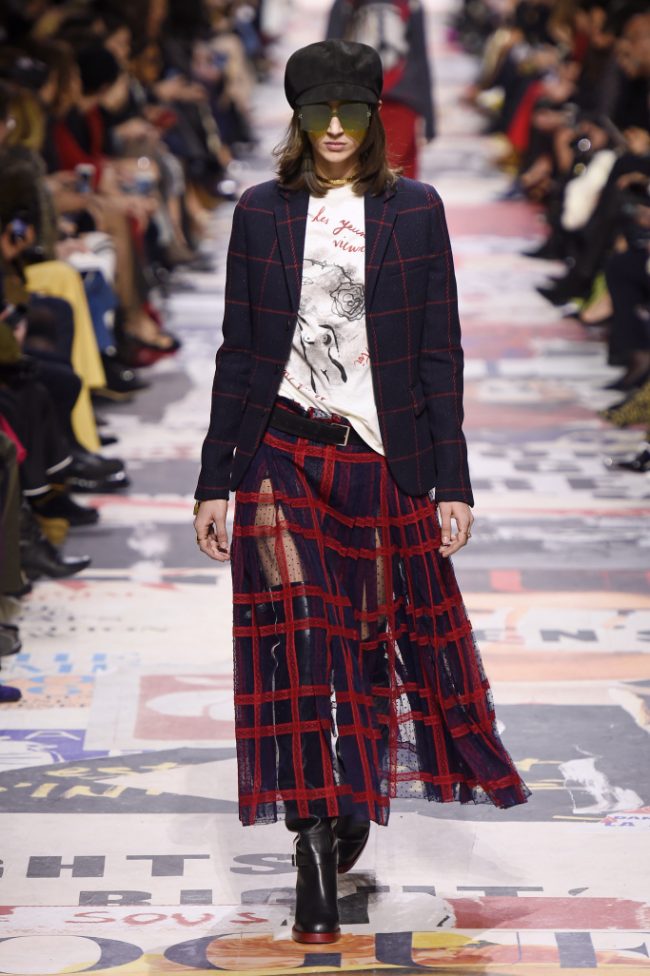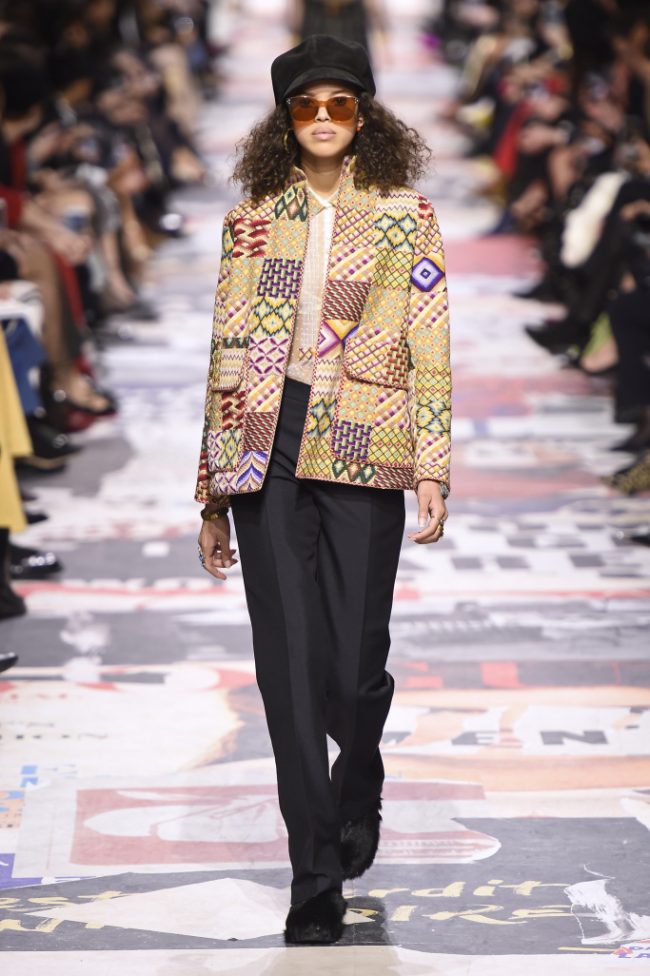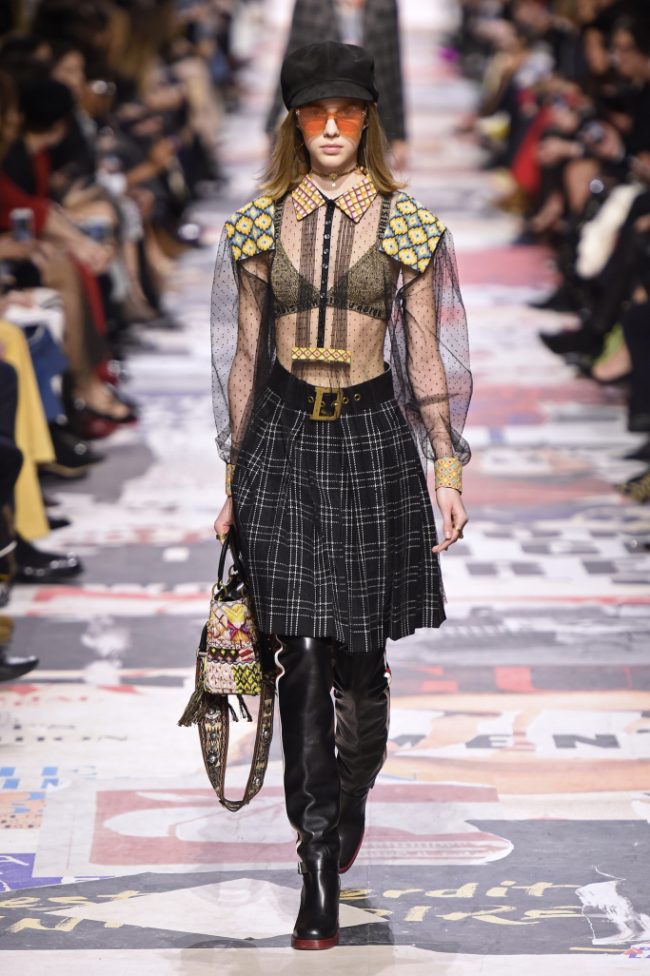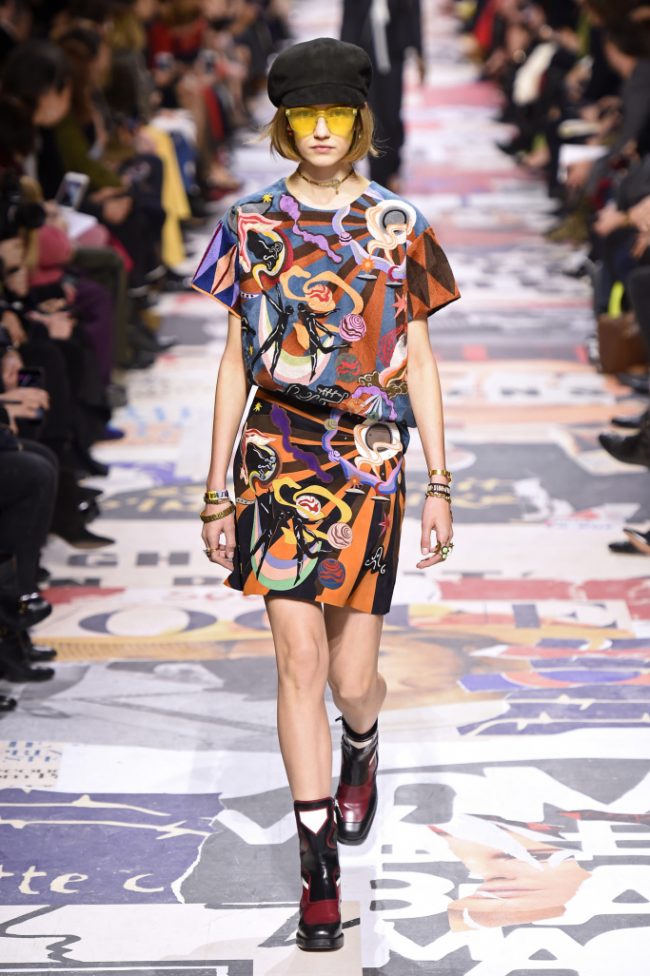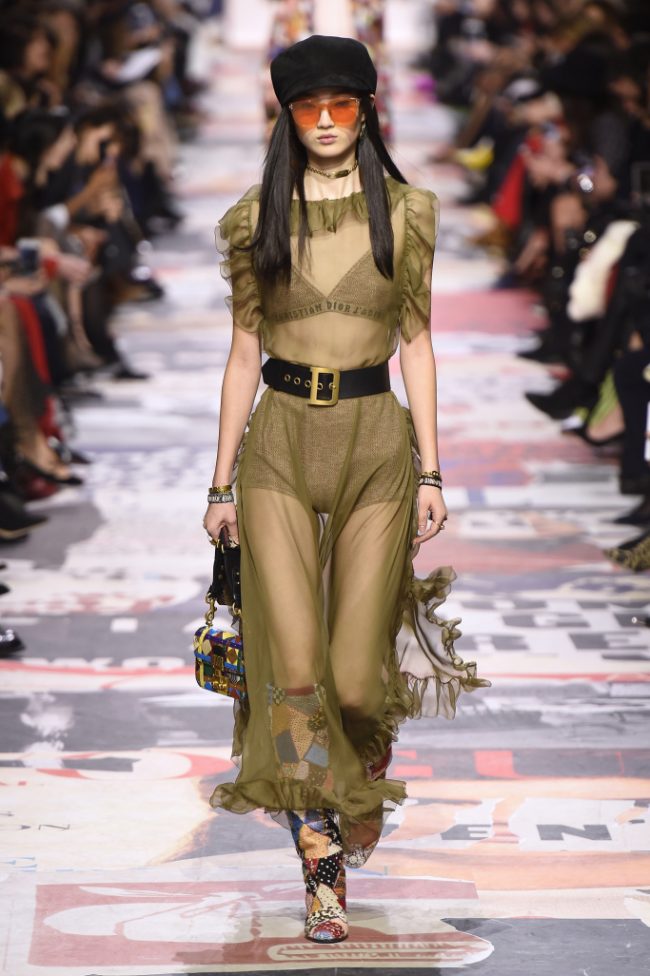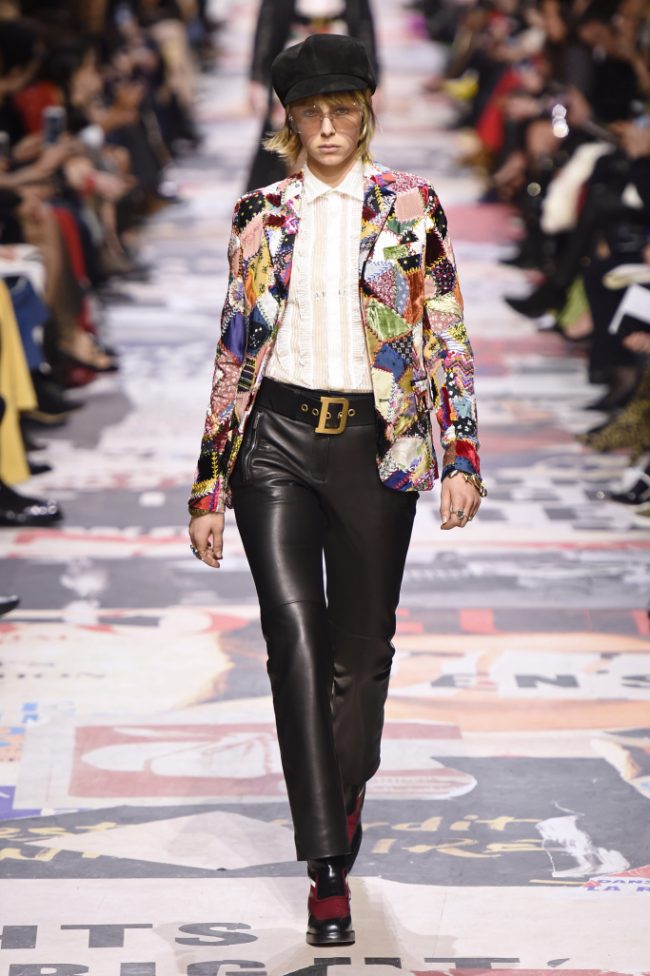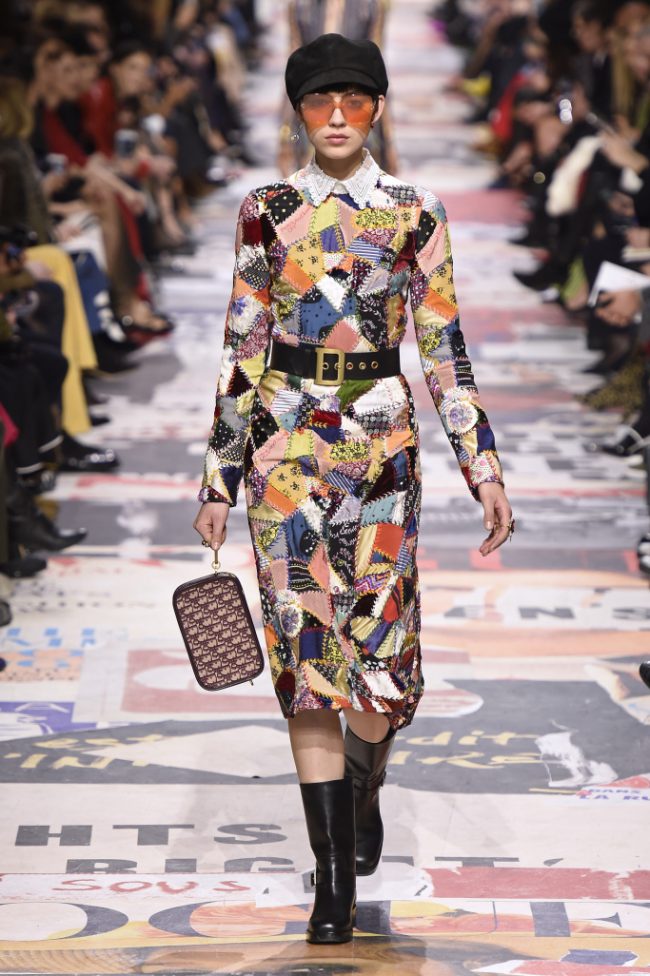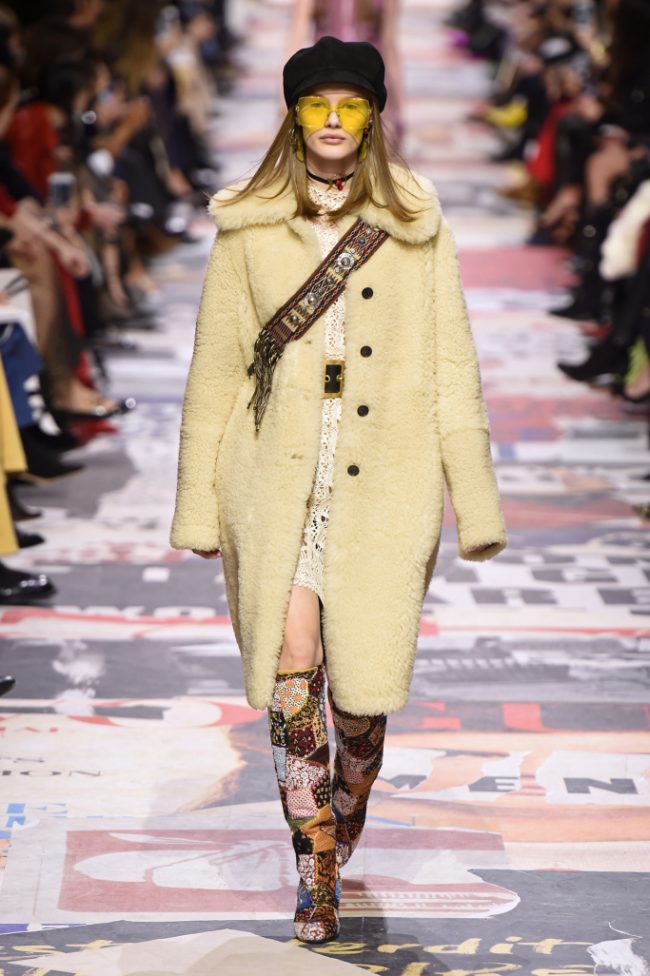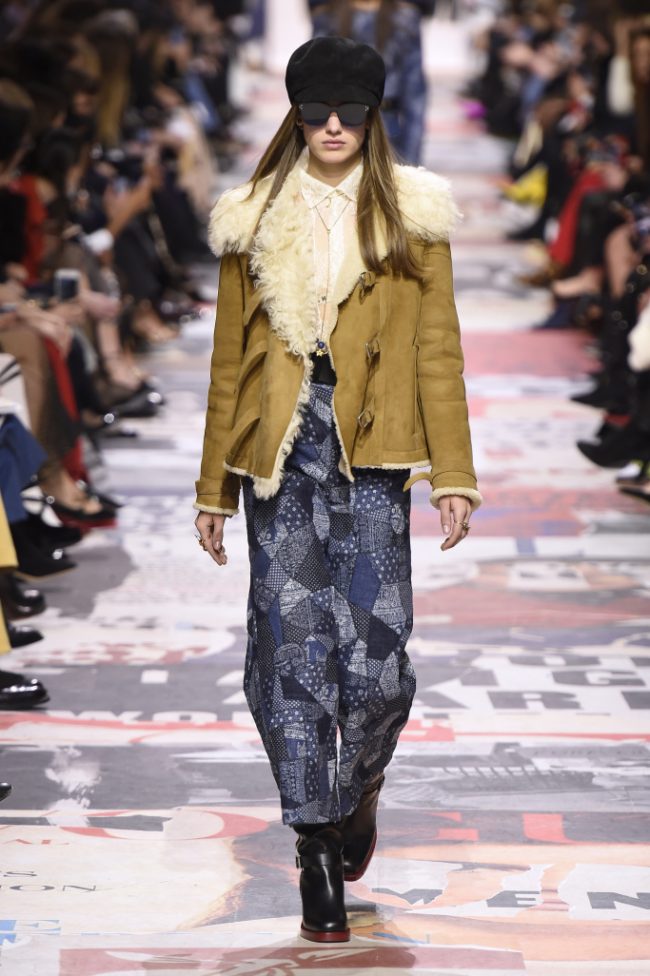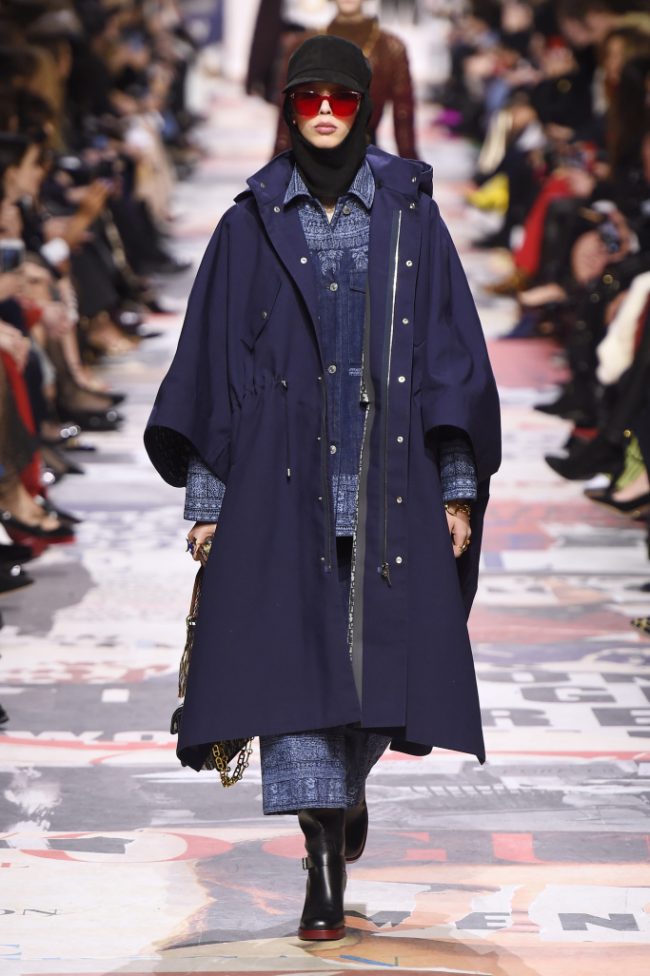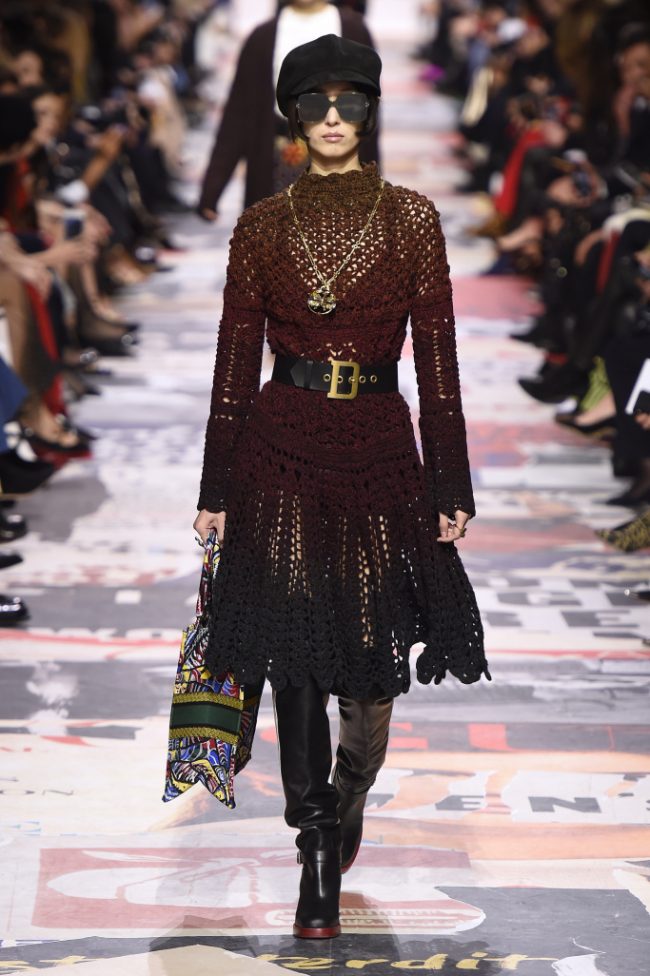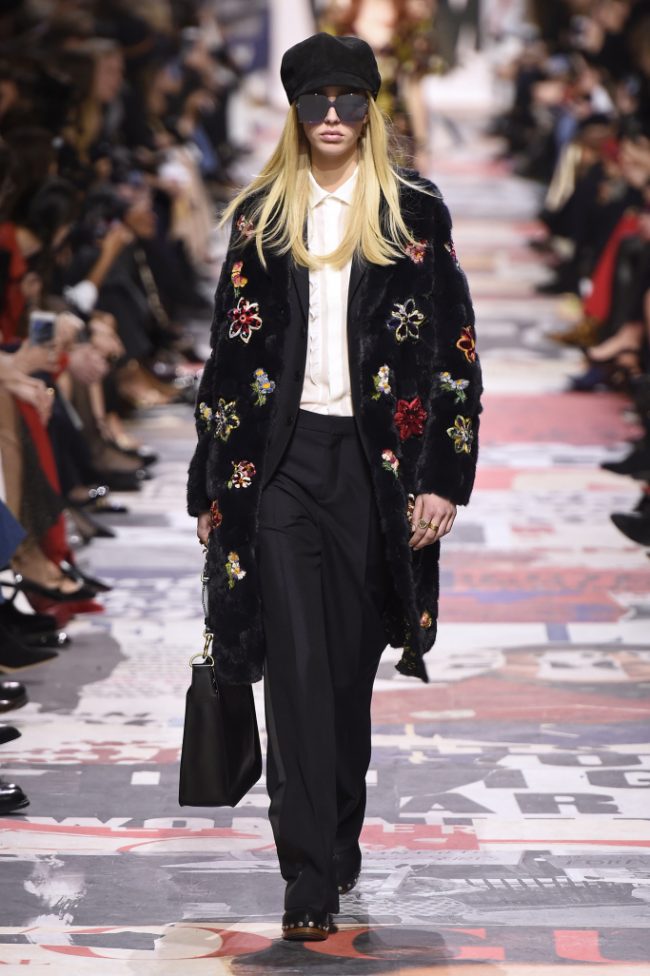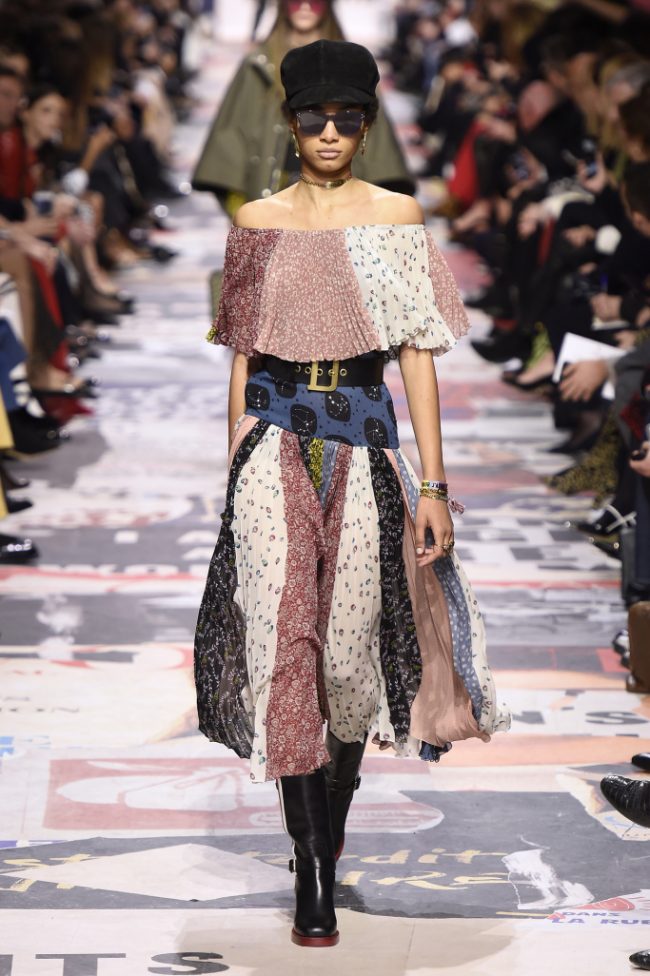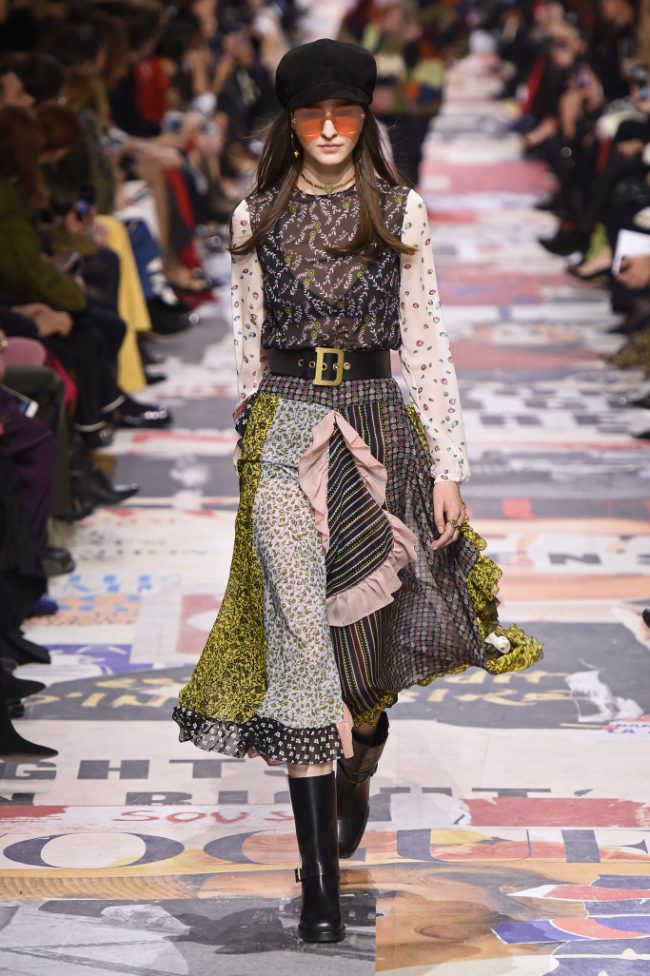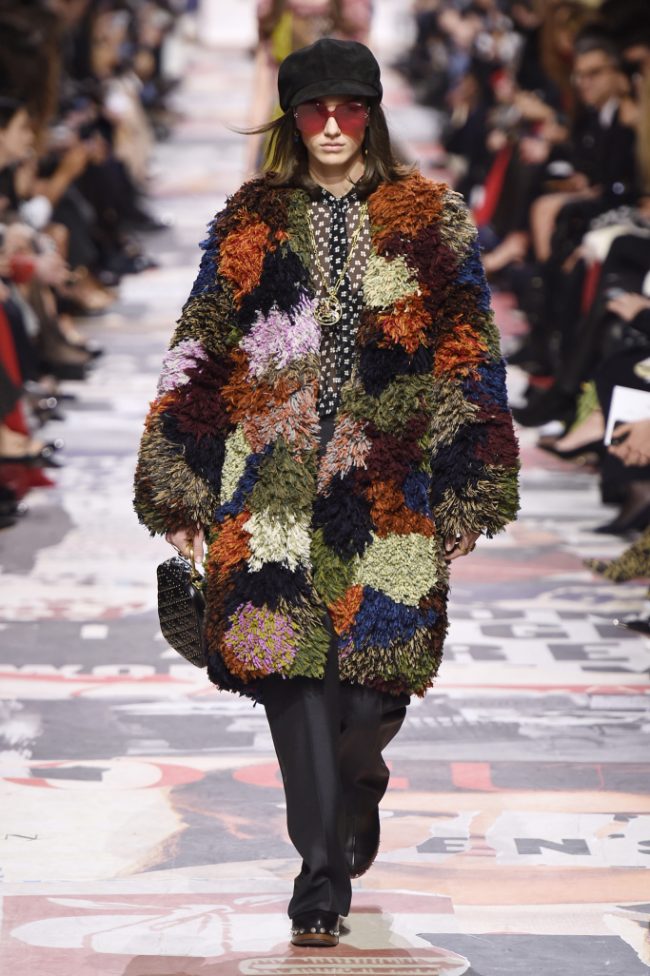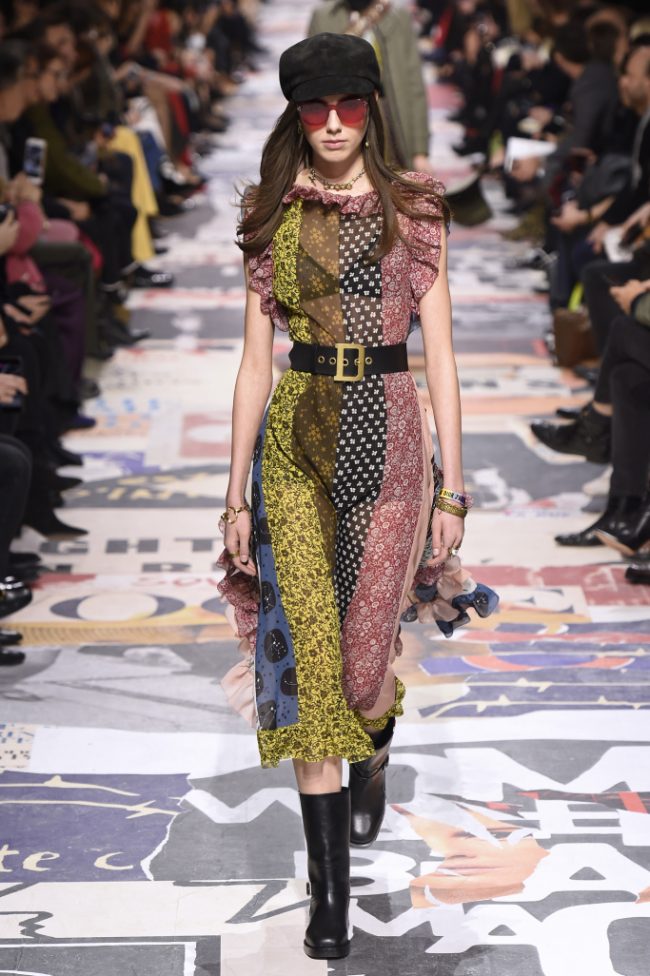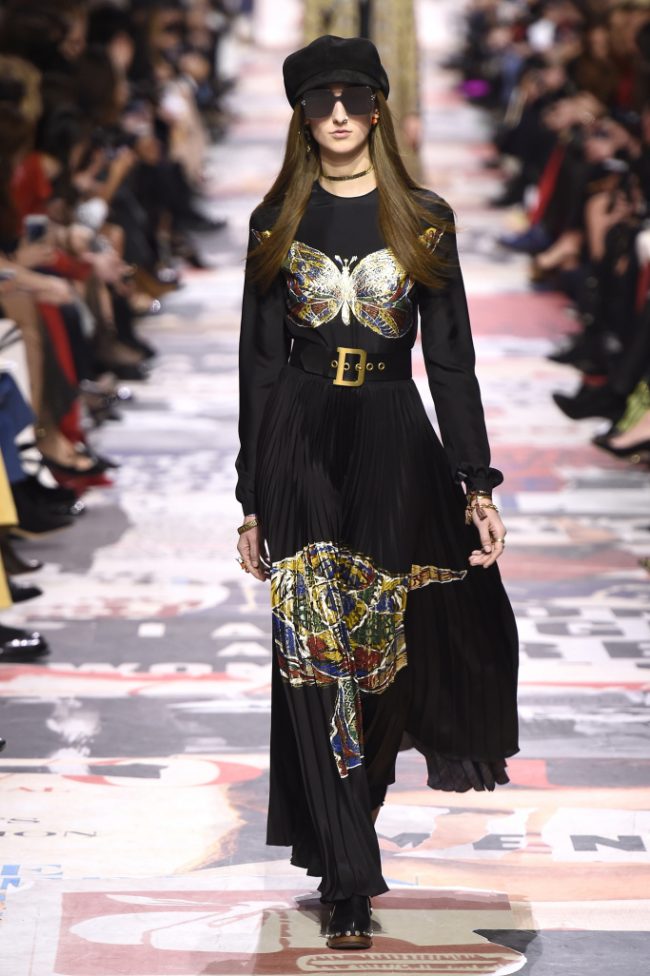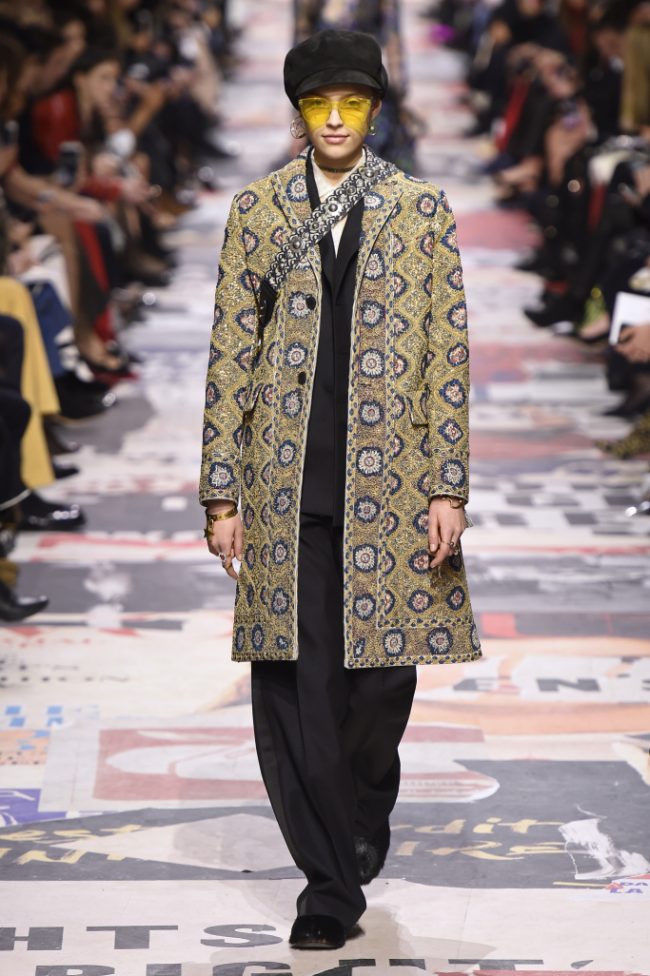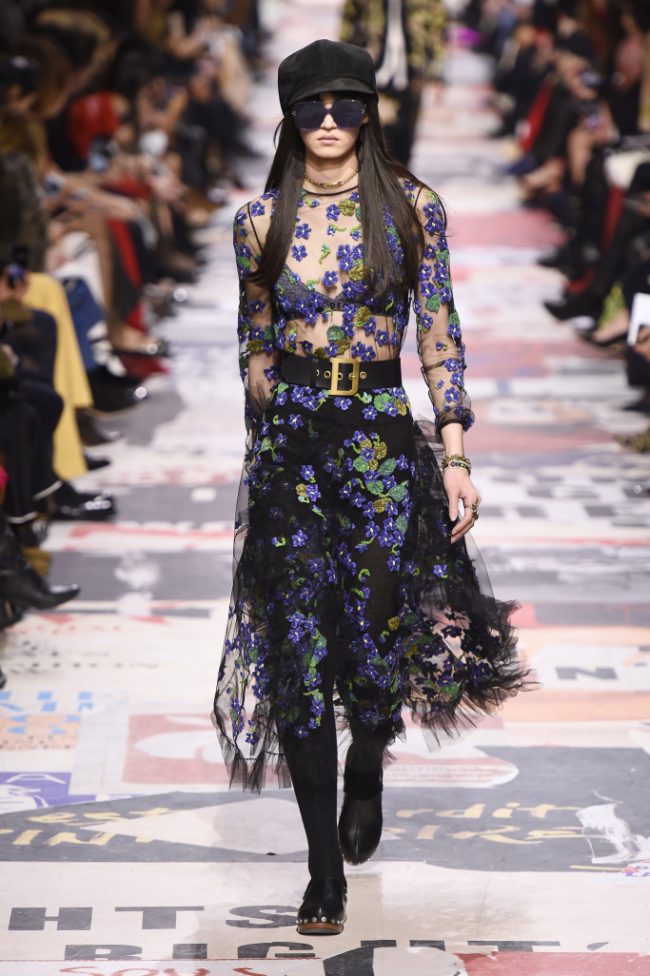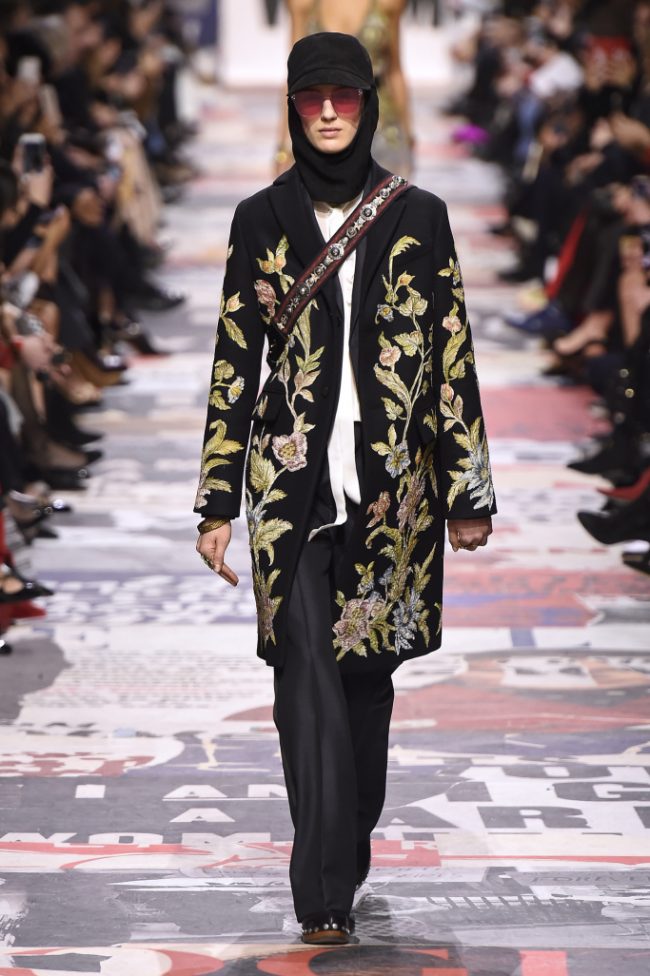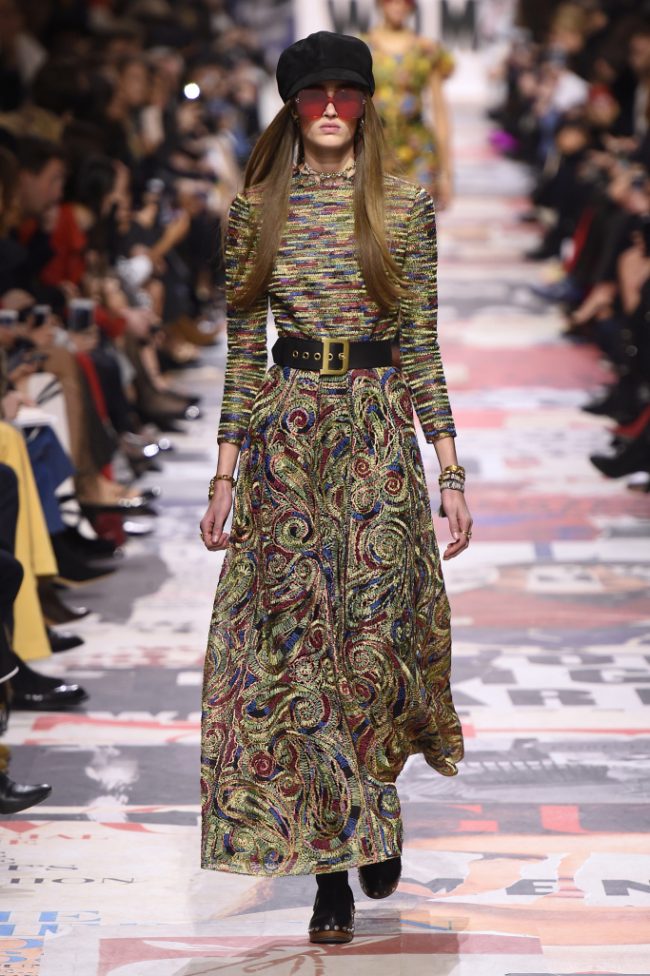 Seriously, when you've got it, you've GOT IT! Anthony Vaccarello is a modern day fashion savant. His talents elevate the house of Saint Laurent for fall 2018 with a RTW collection that reflects a new level of awesome. Of course he stayed true to the brand with wide shoulder pads, black fabrics, and a sex appeal that sells, but with fur trims he softened the looks with subtle luxe. Dyed fox hems on leather shorts and on the top of an off-the-shoulder mini-dress took these looks from sexy to so richly seductive they are impossible to resist.   Known for his penchant to create something special for the men, Vaccarello designed an ornate Karakul cape/jacket hybrid fit for the King of Cool. Two emerald and amethyst dyed fox jackets evoked the spirit of 80's glam we know and love so well. Accessories played a big part in this collection. Exaggerated fox trapper's hat and curly lamb boots were the perfect finishing touches to complete the looks and make a compelling style statement.