PARIS Fashion Week Fall 2019 Trends Recap PART 6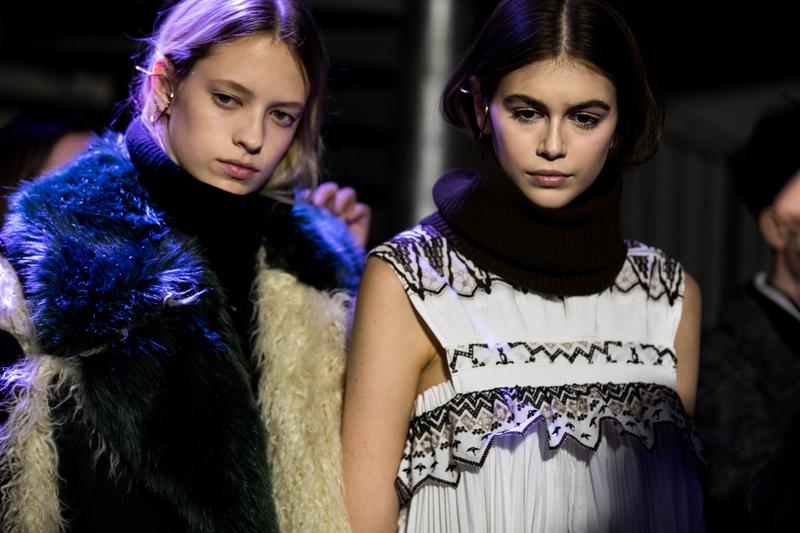 A cherry red chubby sheared mink coat, well, we don't mind if we do! Each x Other's fall 2019 RTW show surprised and delighted with a cow hide pant suit dyed black to up your office game. A white sheared mink cape was another such fur collectible to drool over. Liquid leather pants, dresses, and trench coats repeated the theme that fashion textiles come in many forms.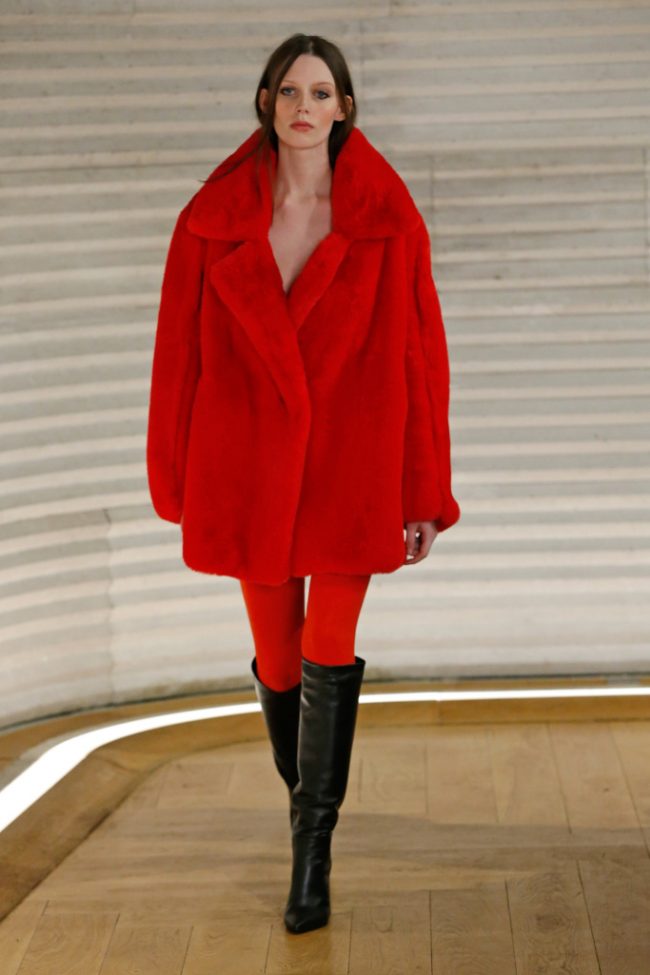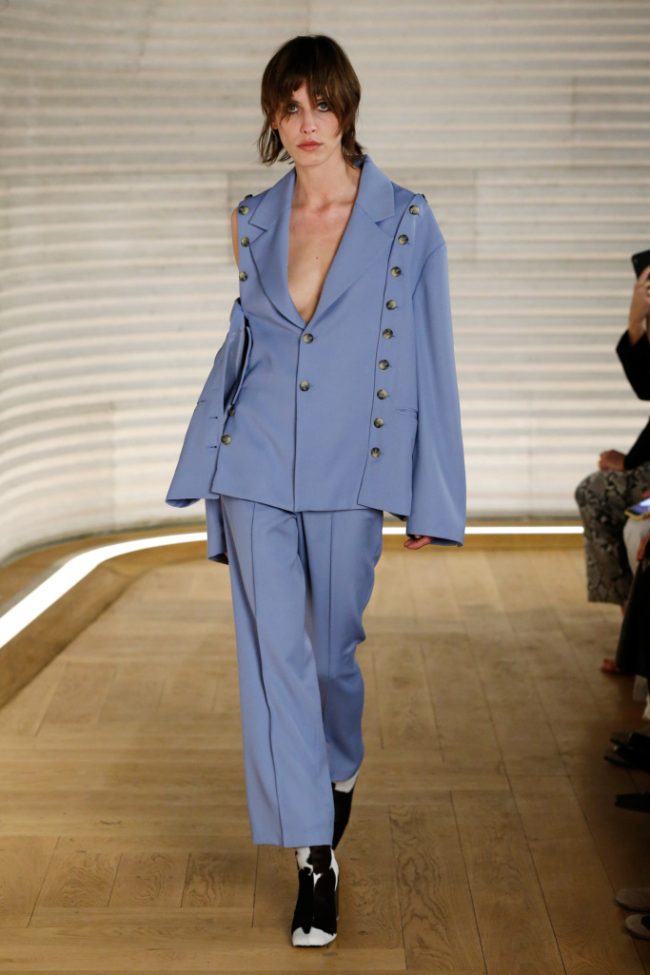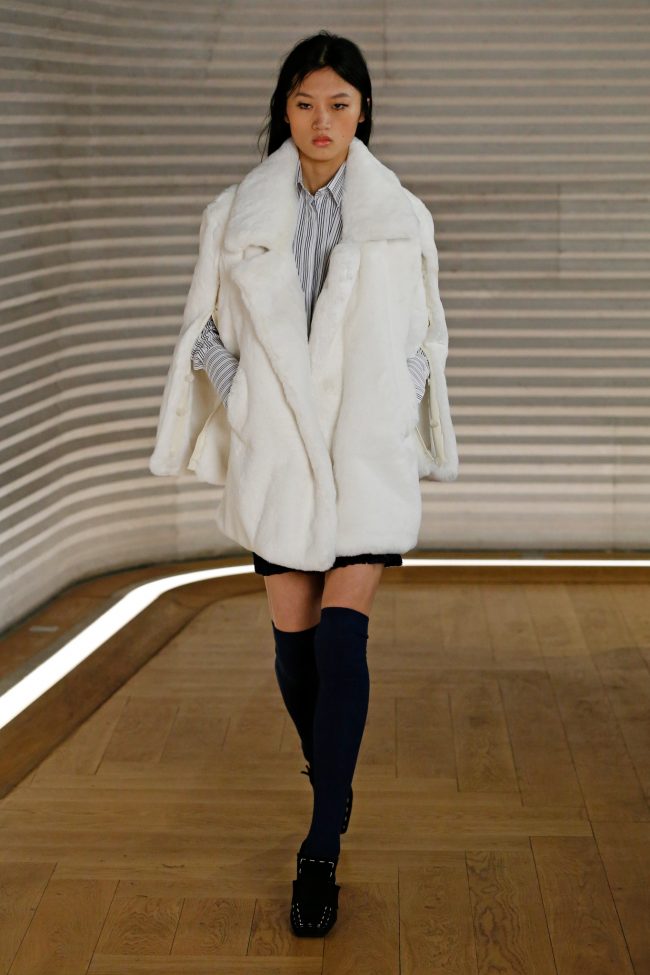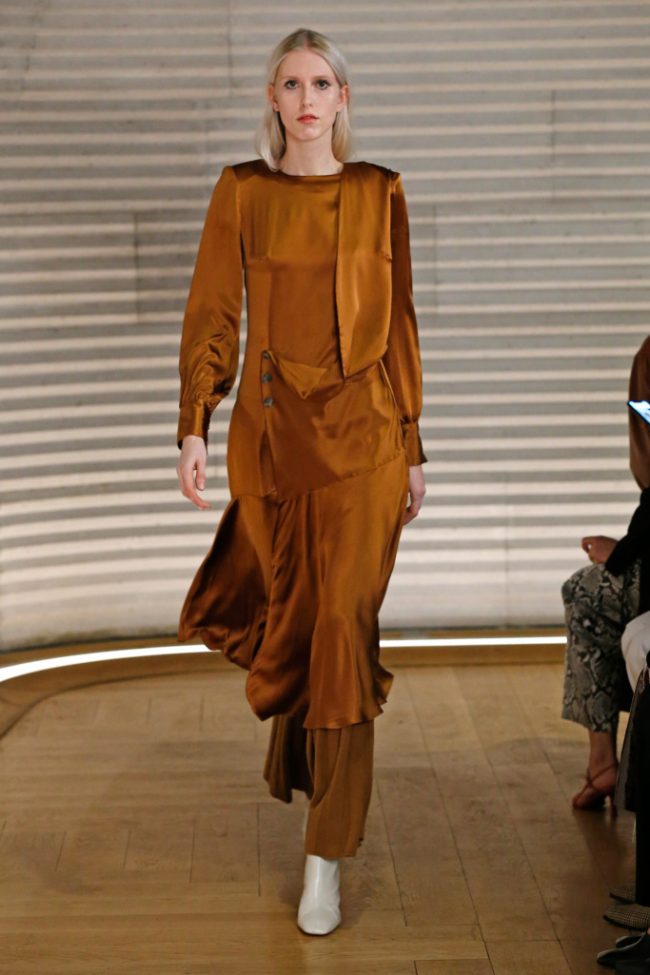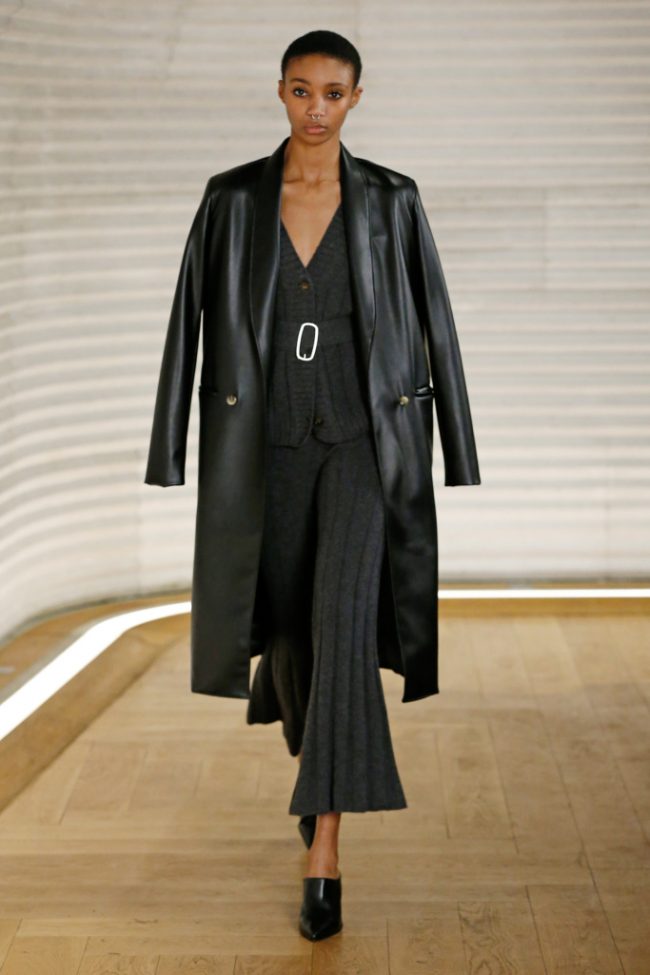 Leave it to Hermès to take leather and suede and make it more special than life itself. It came in every shape and style imaginable. Short shorts, pencil skirts, dresses, blazers, and topper coats, the color pallet was sophisticated in black, chestnut, and camel. Strange as it may sound, but with all this leather, where was the fur? Hermes customer deserves and expects nothing less than the best money can buy and it is coming in spades during Paris Fashion Week.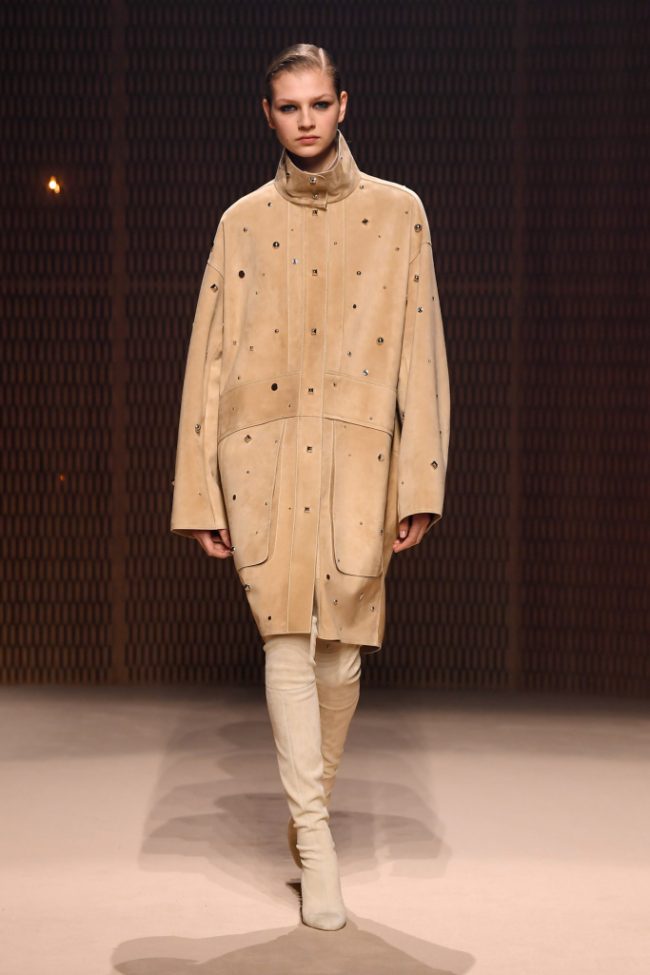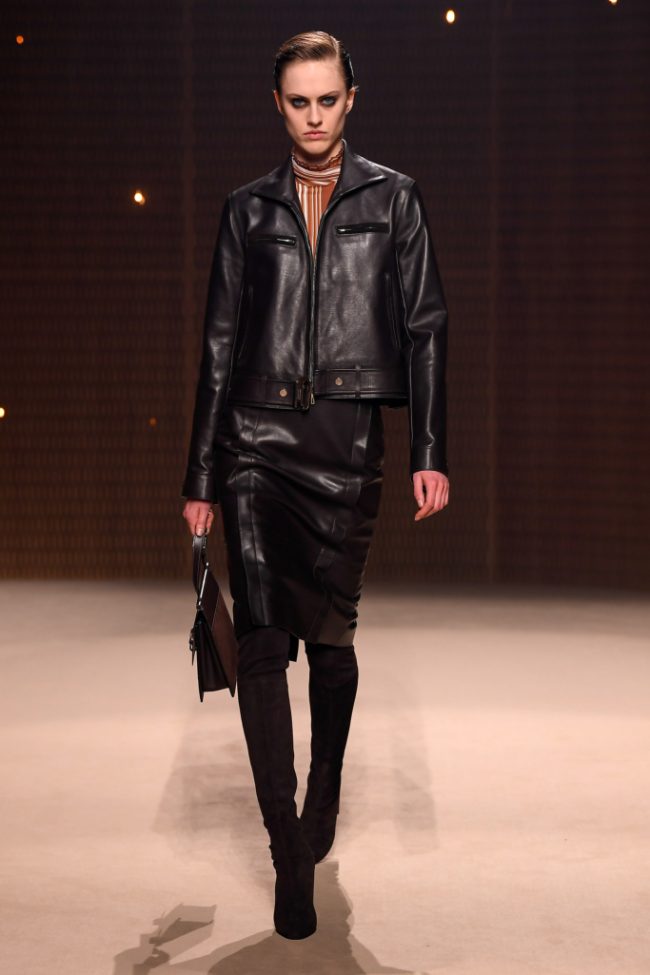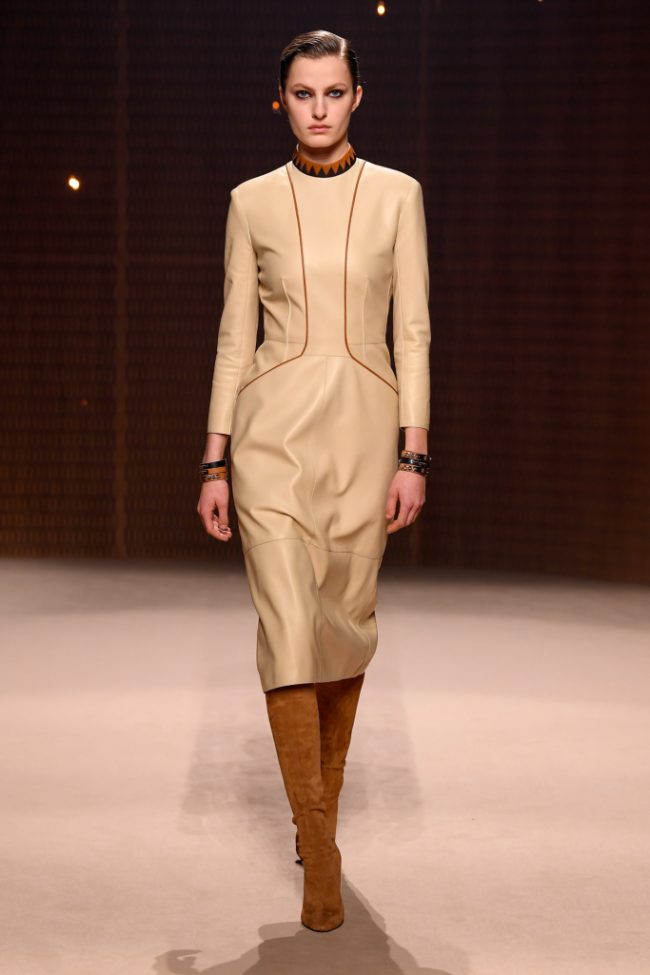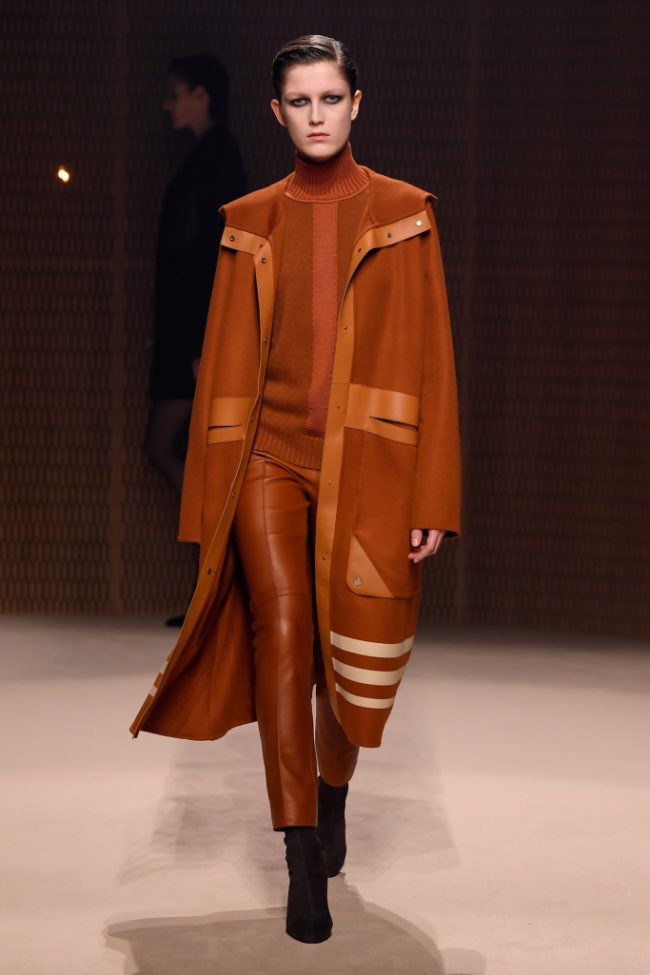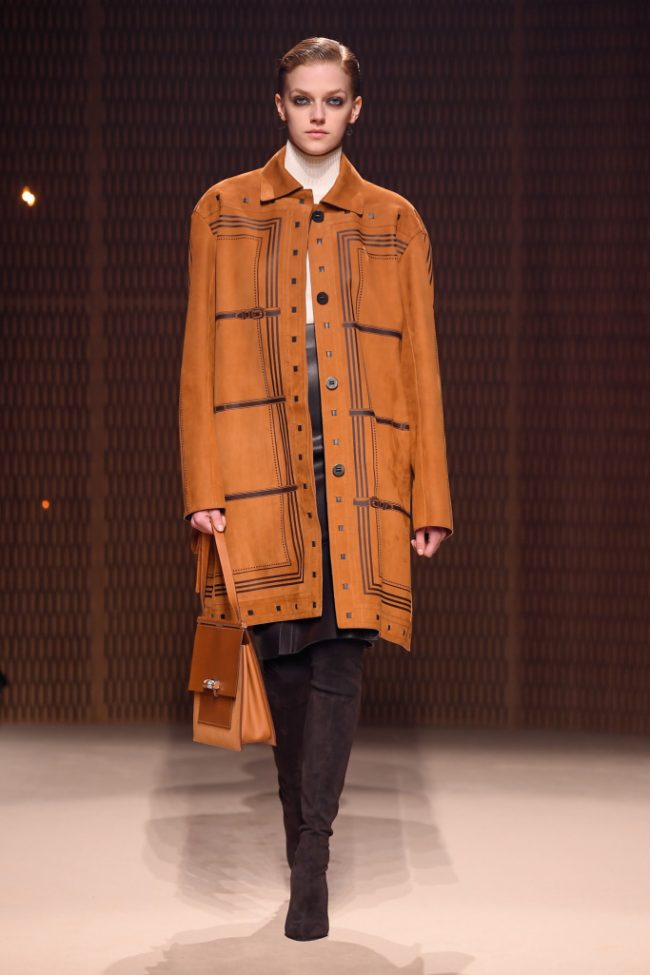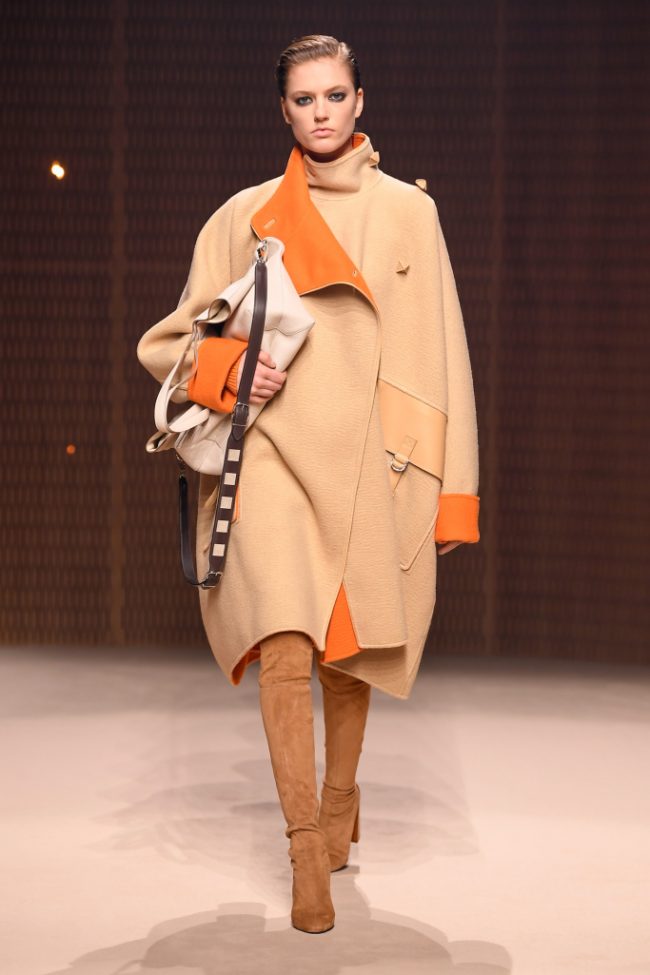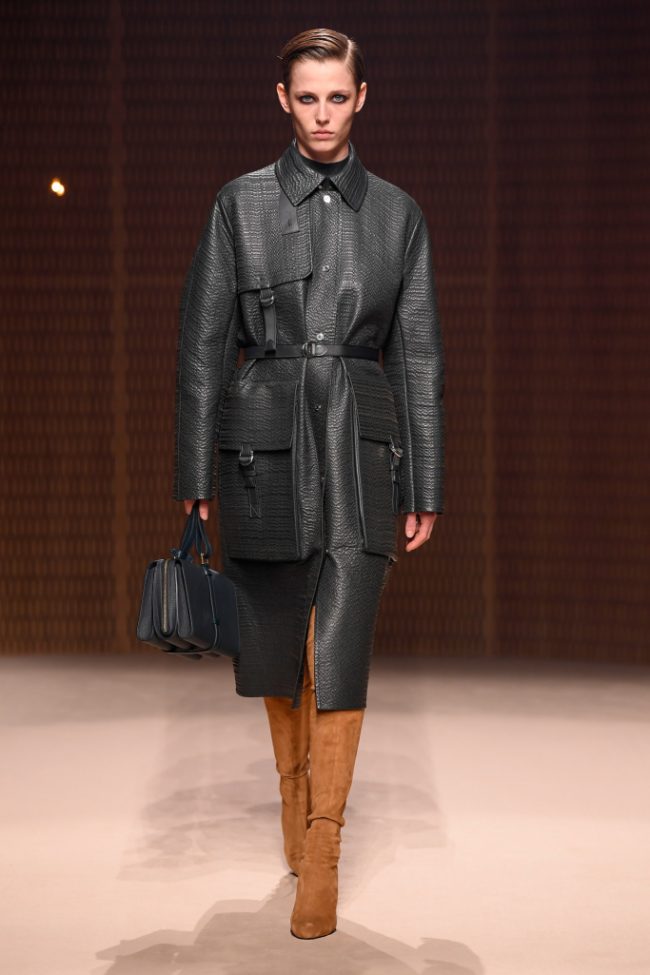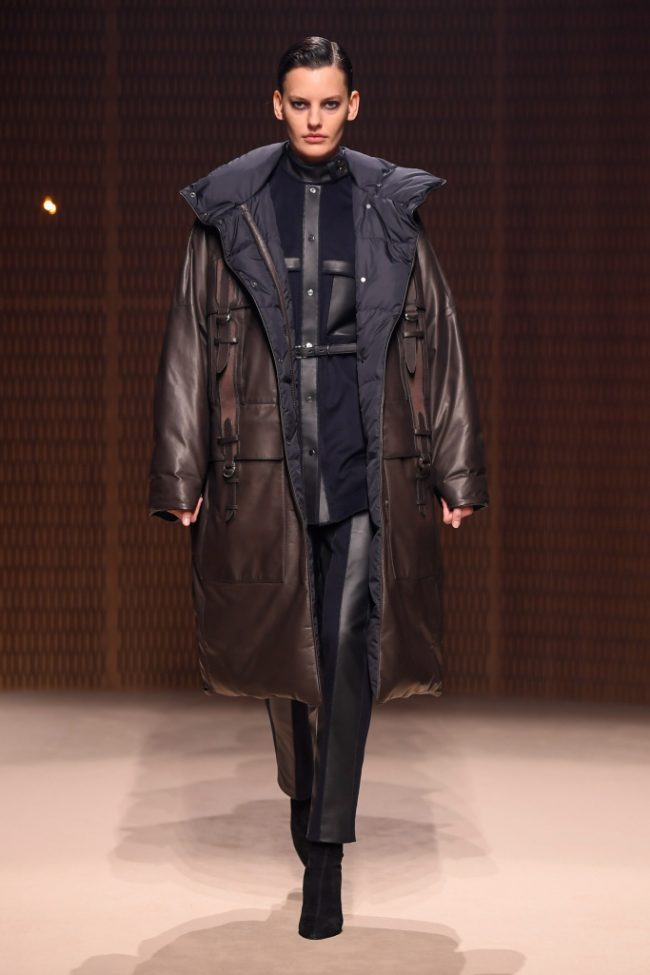 We love long curly lamb fur anyway we can get it. Junya Watanabe used just a touch of it for collars on coats adding to his already very mixed media message for fall 2019 RTW. Floral patchwork patterns married next to polka dots was one such example of the organized chaos in this collection. Voluminous fabrics, generous cuts, and layering just put this fashion over the top in terms of style.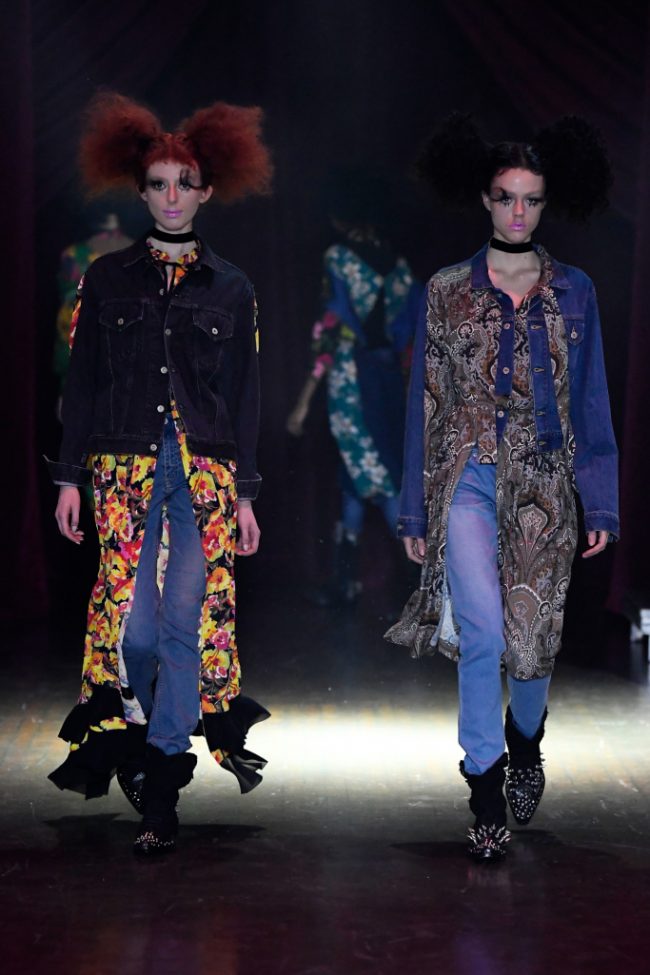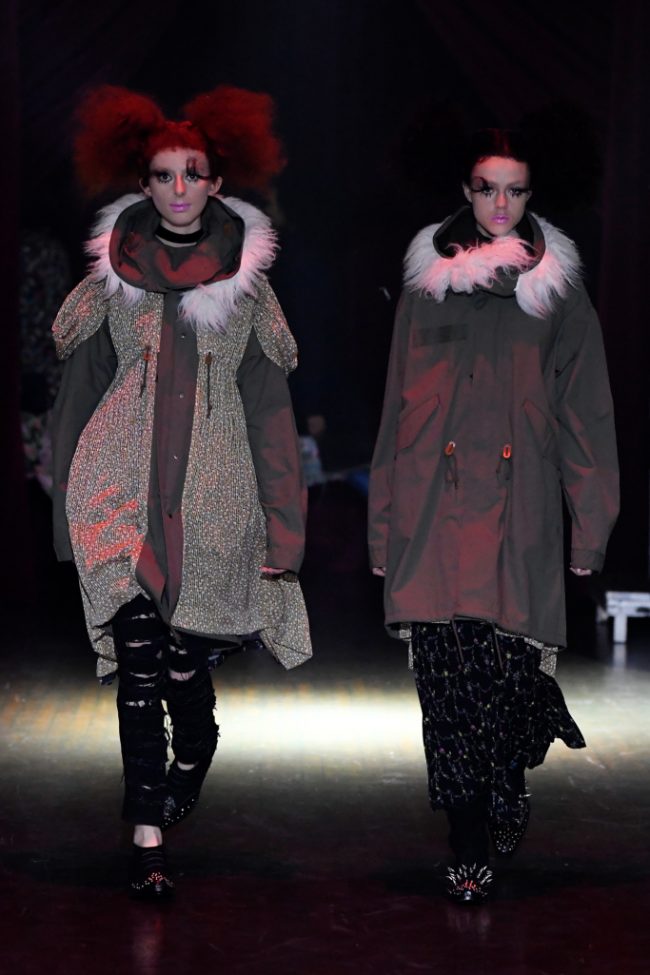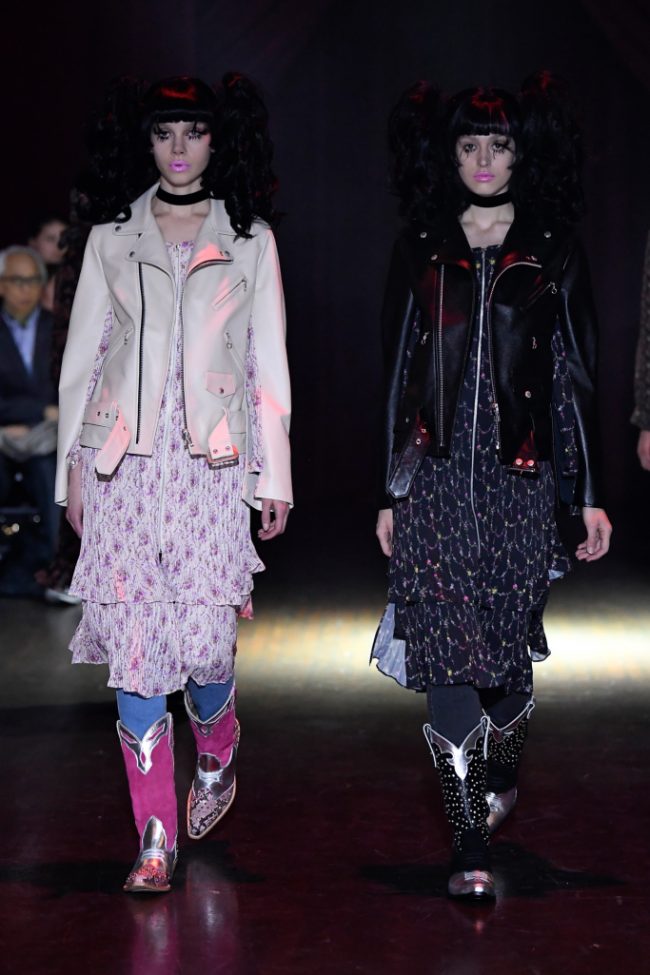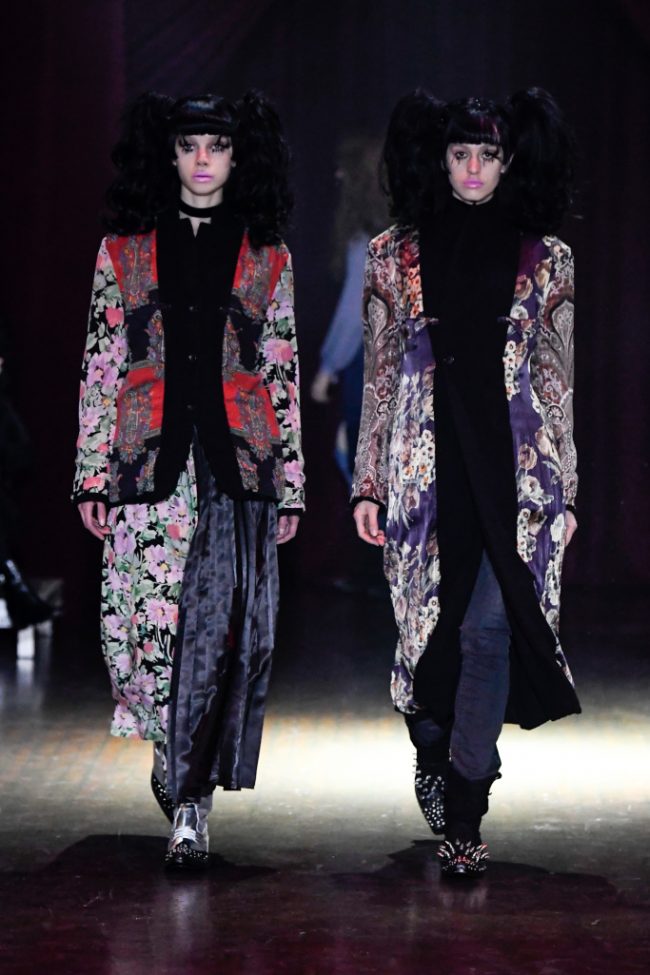 Couture level craftsmanship was full regalia at Loewe's fall 2019 RTW collection. Ribbon trim so finally cut looked like marabou feathers. A pearl beaded sweater was so ornately decorated it was like fine jewelry for your body. Checkerboard patch work was another execution of expert tailoring. Two matching fur hemmed leather walking coats were a show of great restraint and elegant simplicity.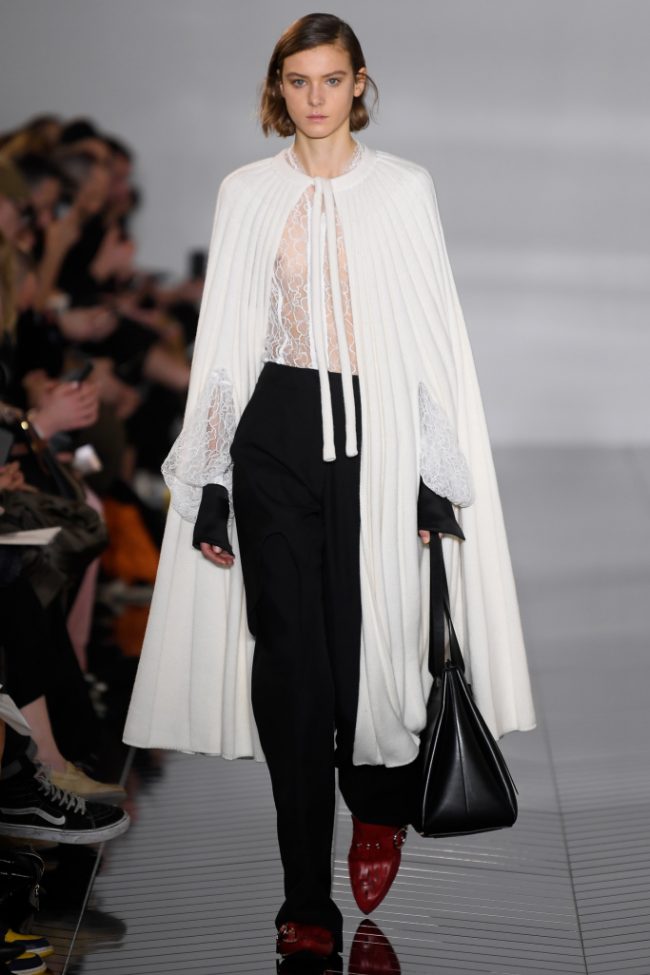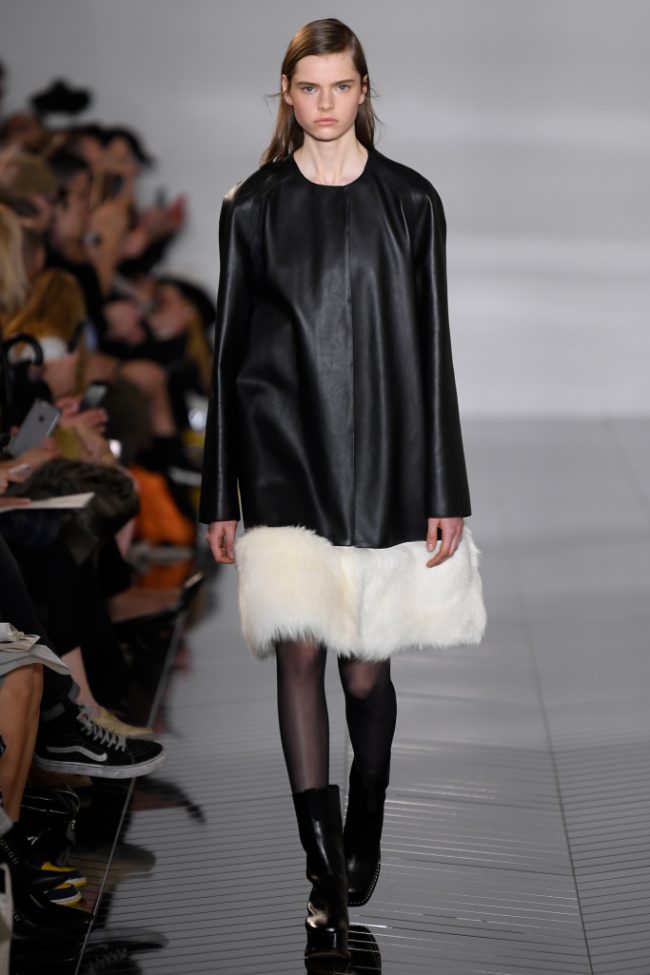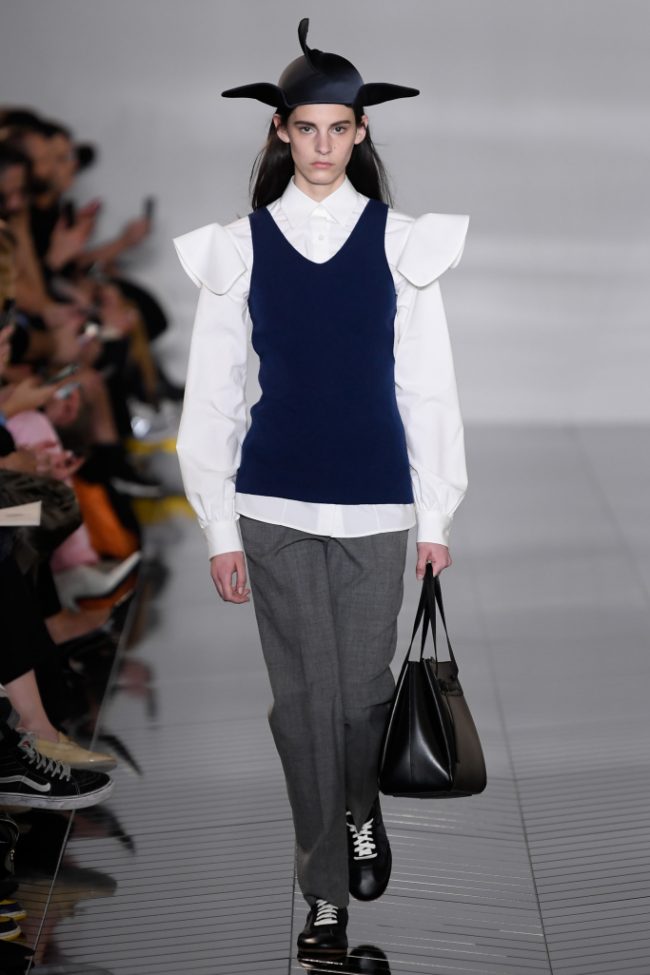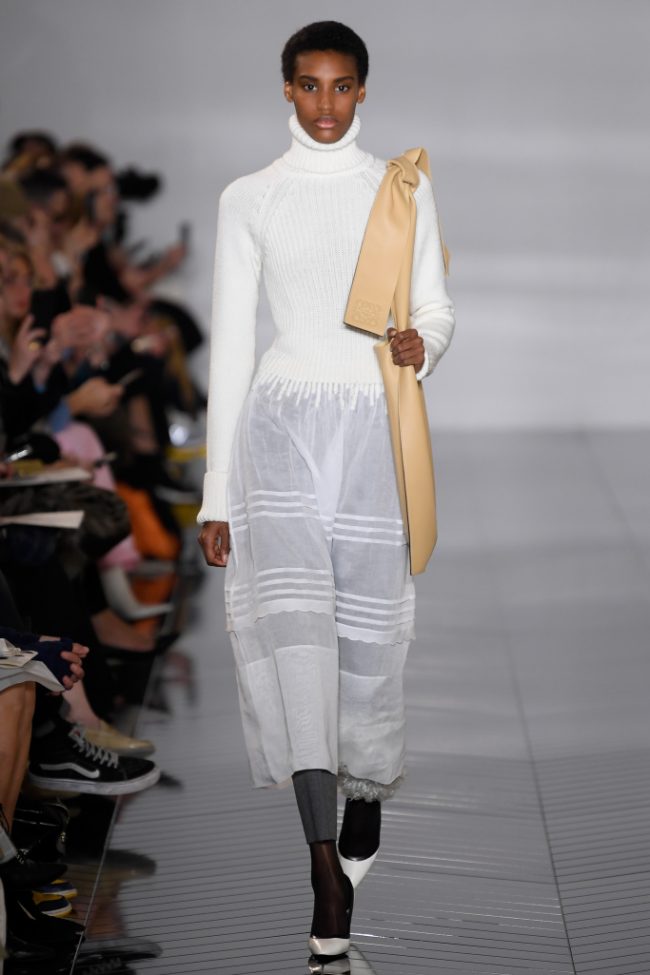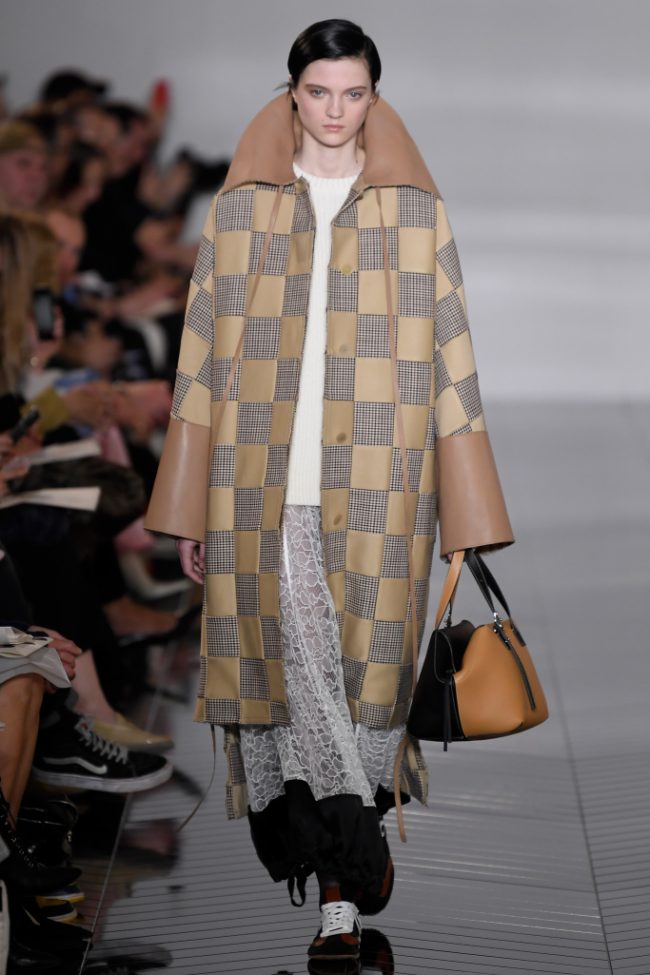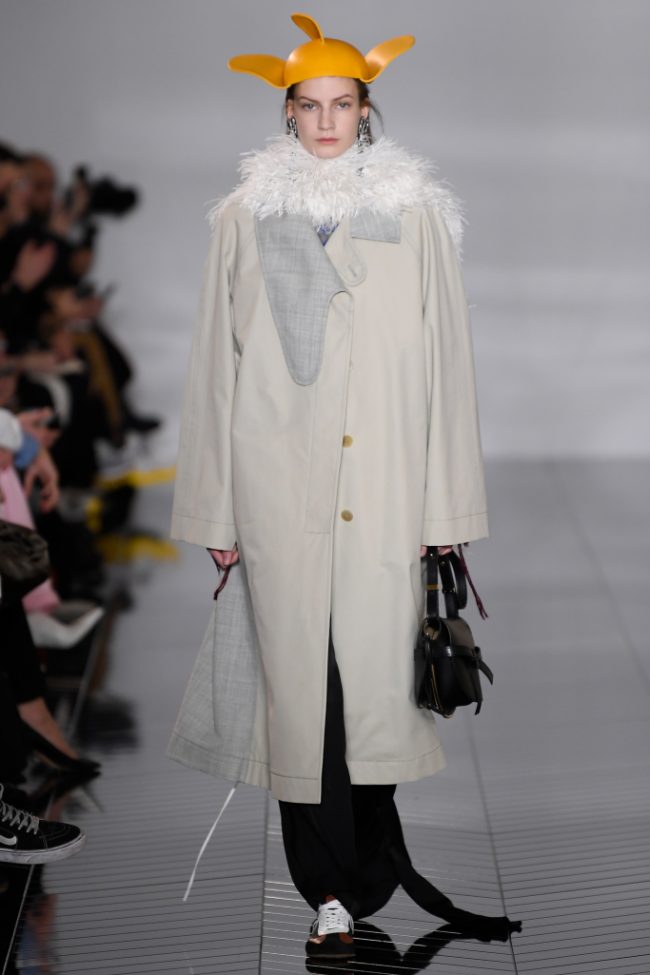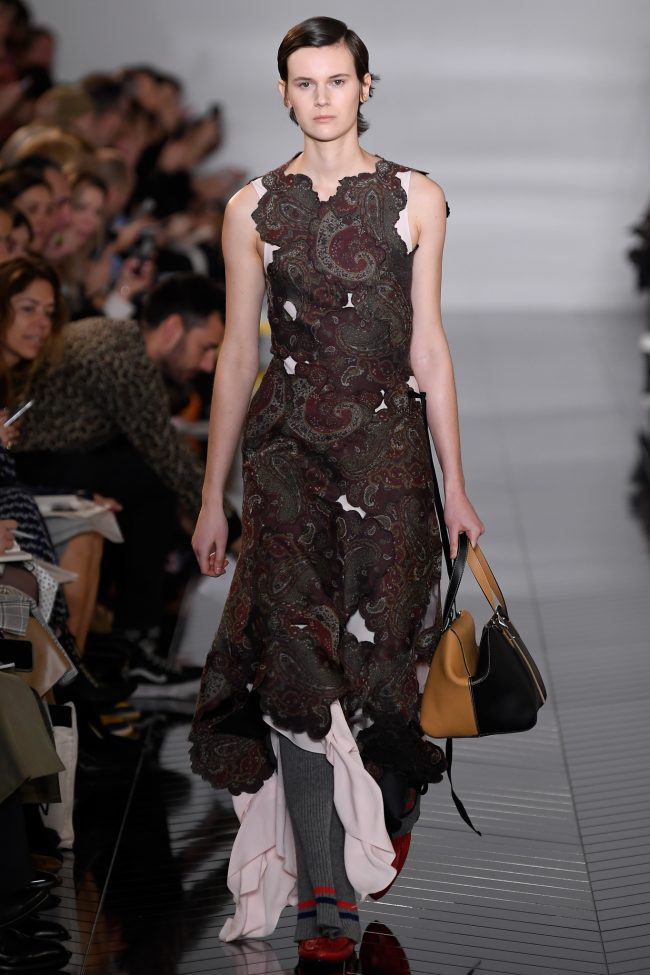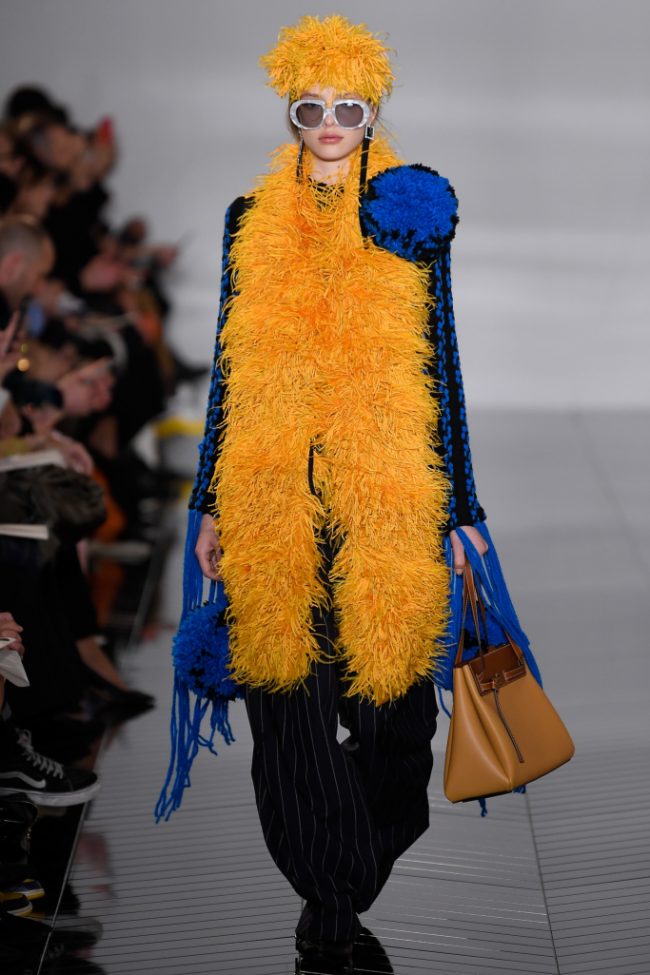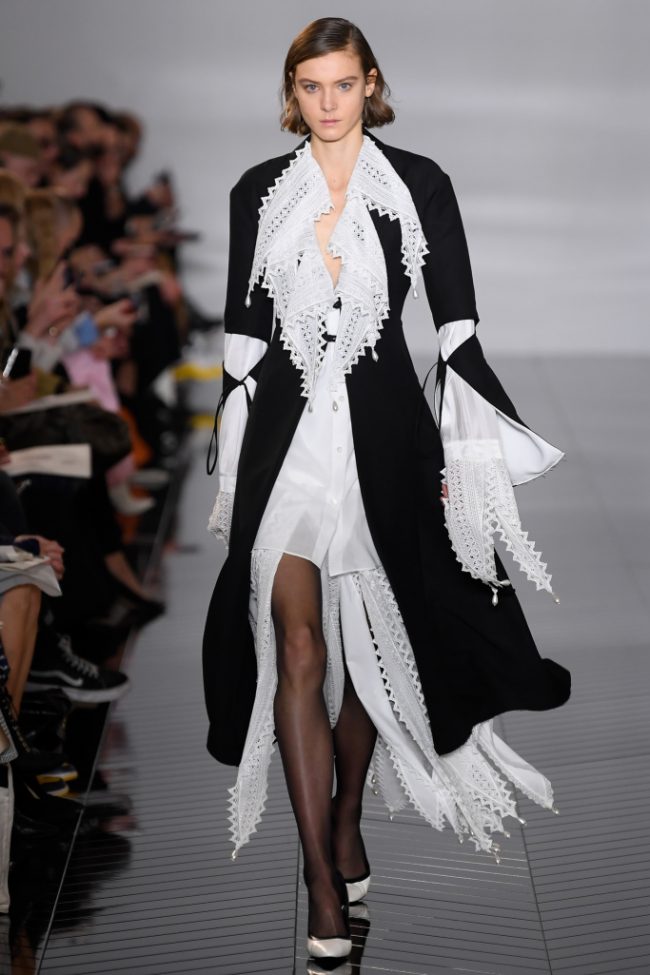 Nina Ricci's cloche hat set the tone for her fall 2019 RTW in Paris. Old world, lady like charming suits and separates for the woman who still appreciates elegant fashion. Using thick, rich merino wool fabric, coats were crafted in black with neon color accents- a nice play on modern meets tradition.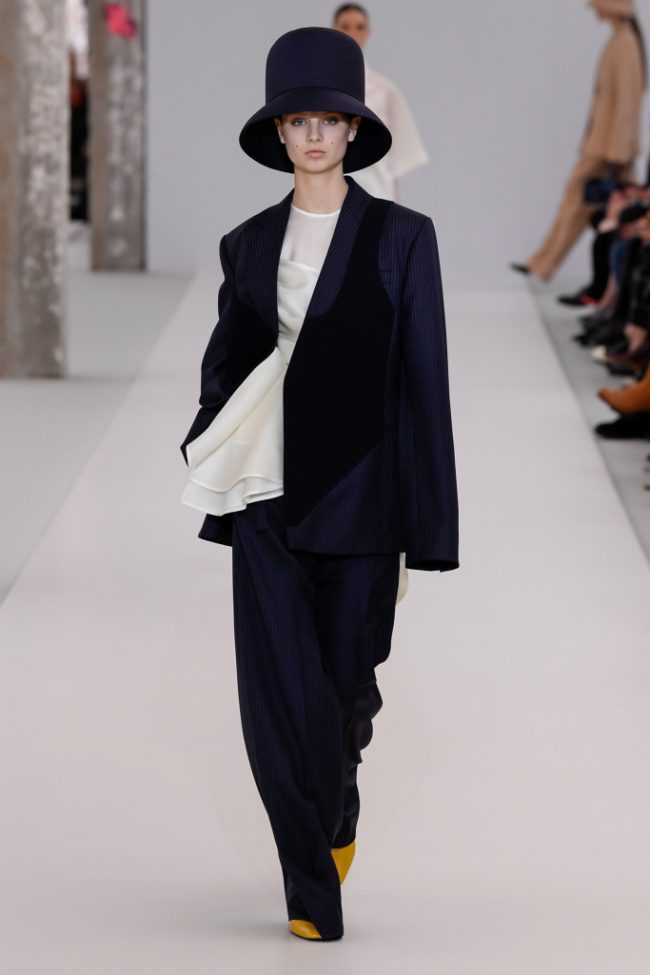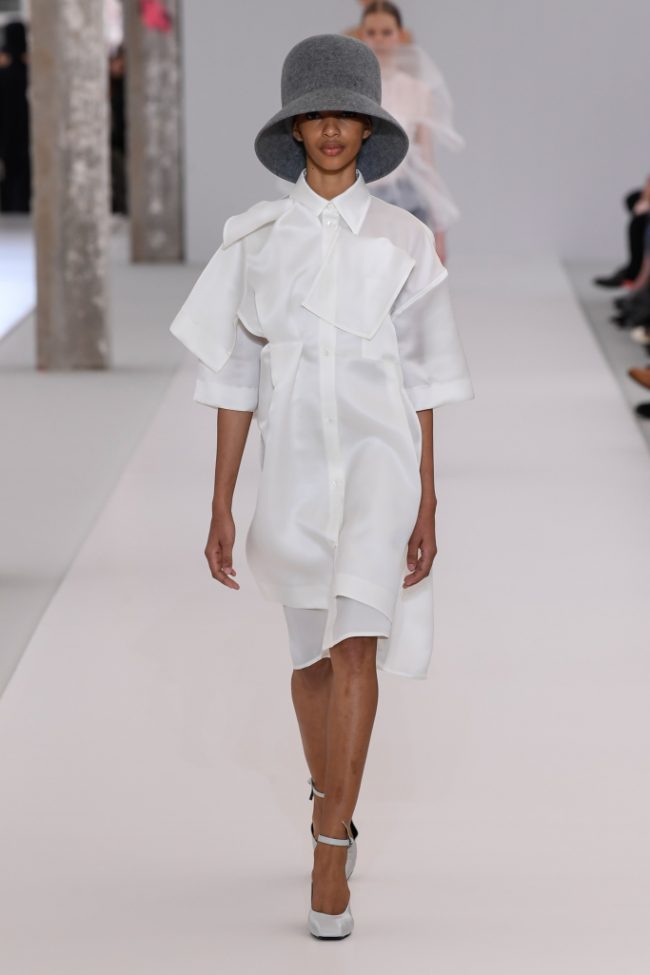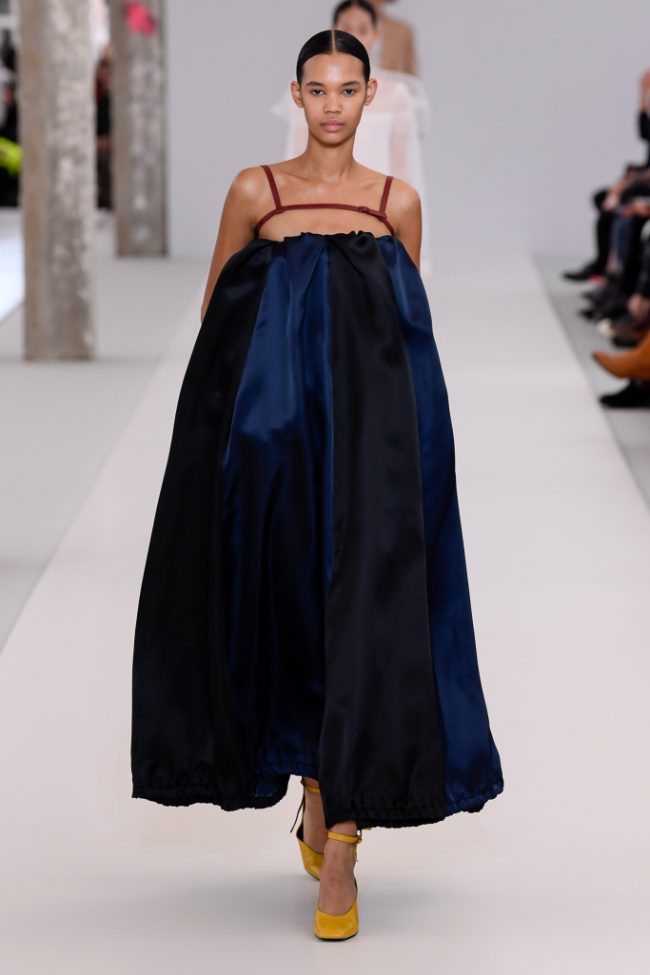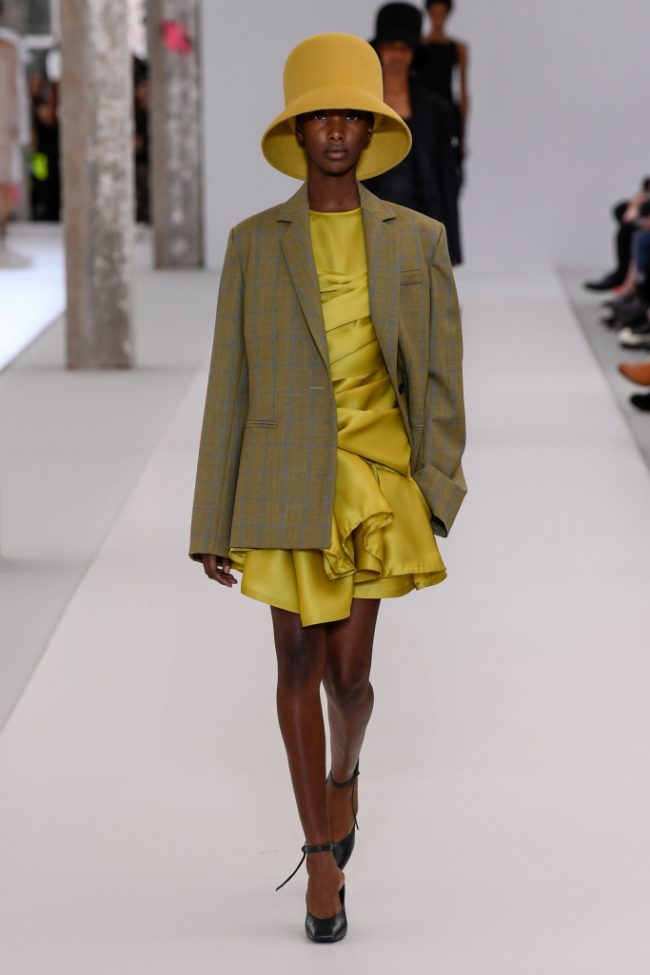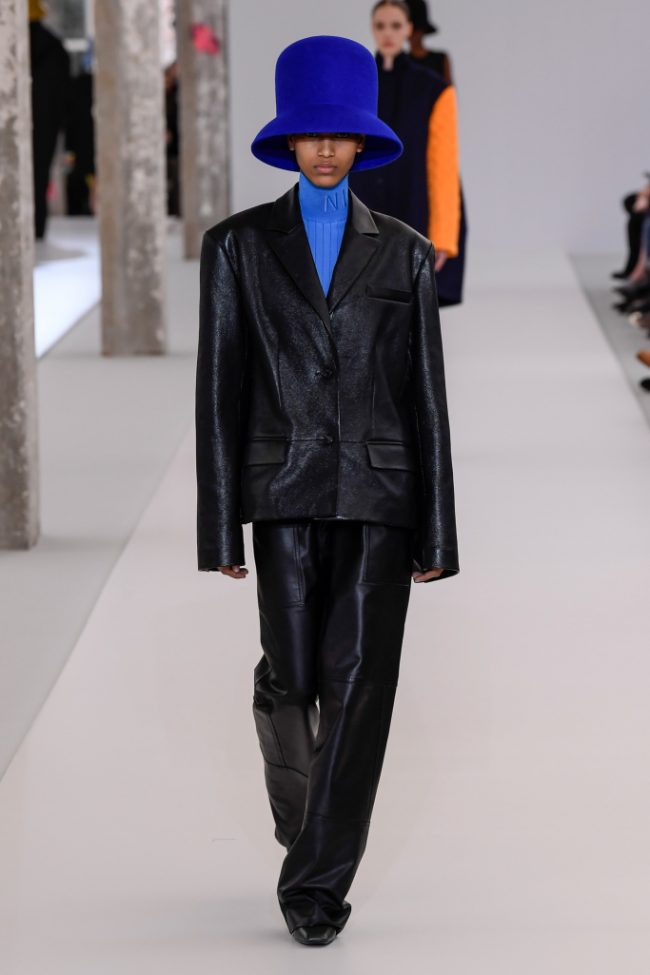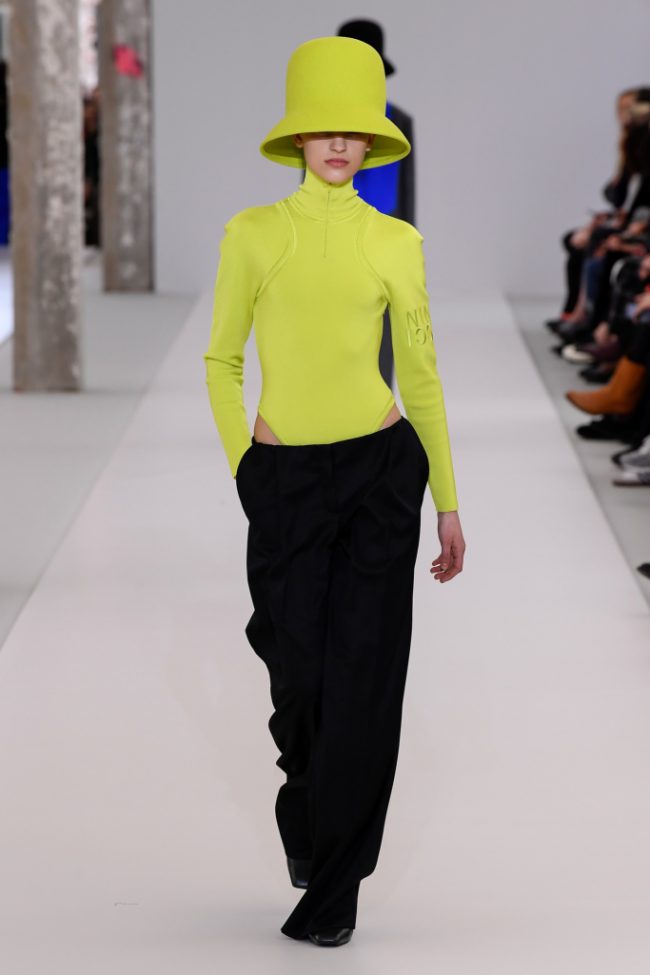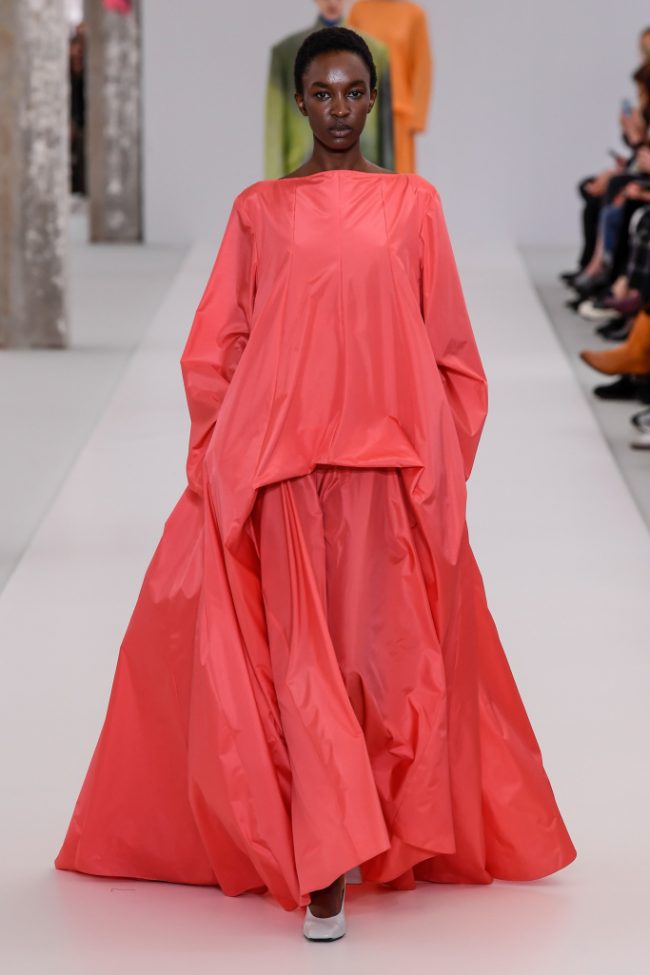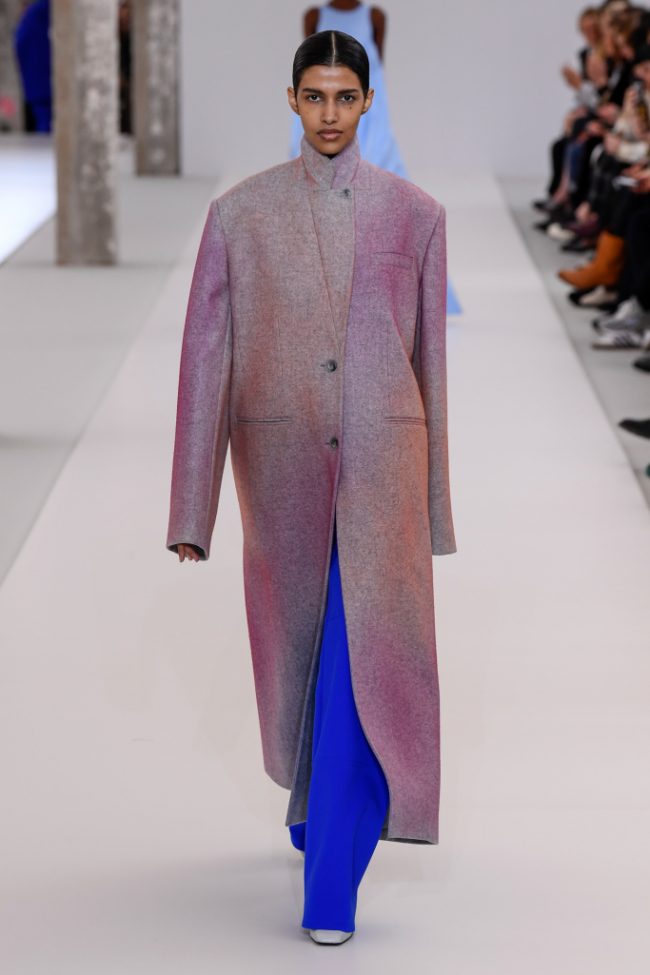 A cognac colored mink envelope purse was just the kind of special delivery we want for fall. Christian Wijnants' 2019 RTW was a delicate mix of printed satins and modern art sketched knits. This was another show where old fashioned style met new, fresh, and futuristic.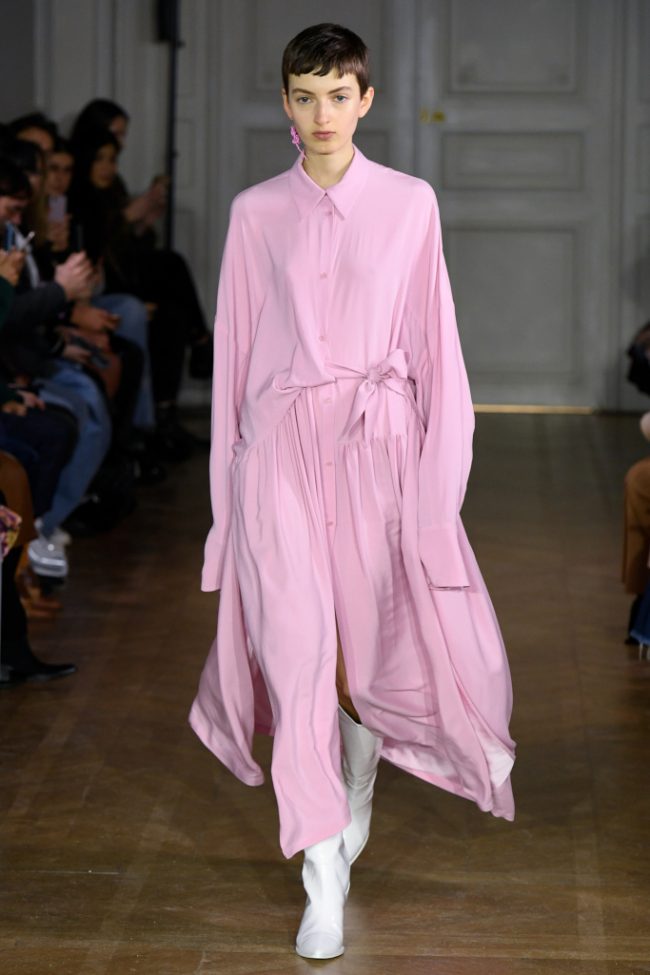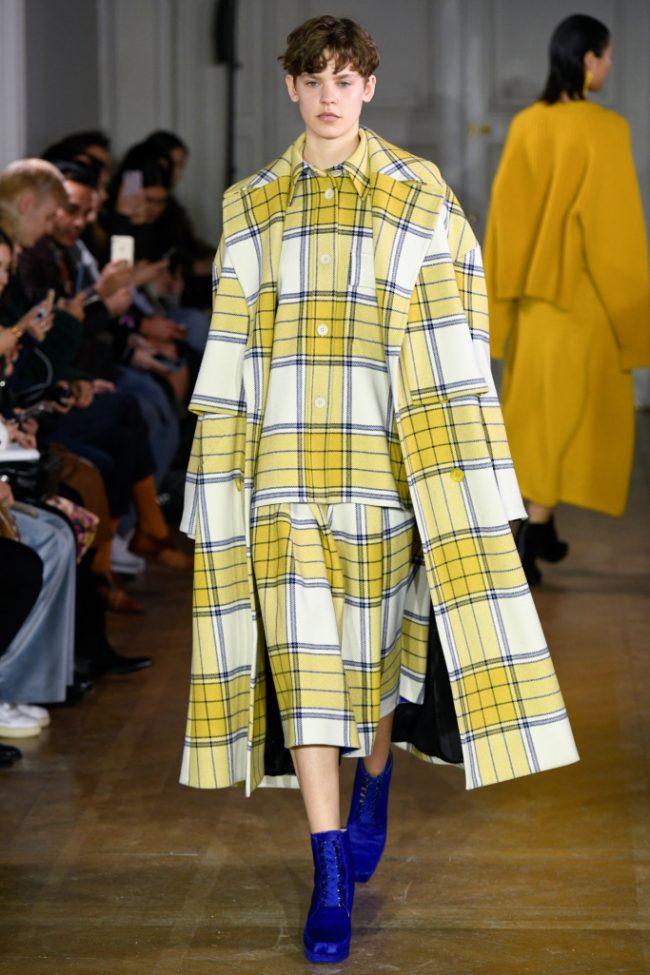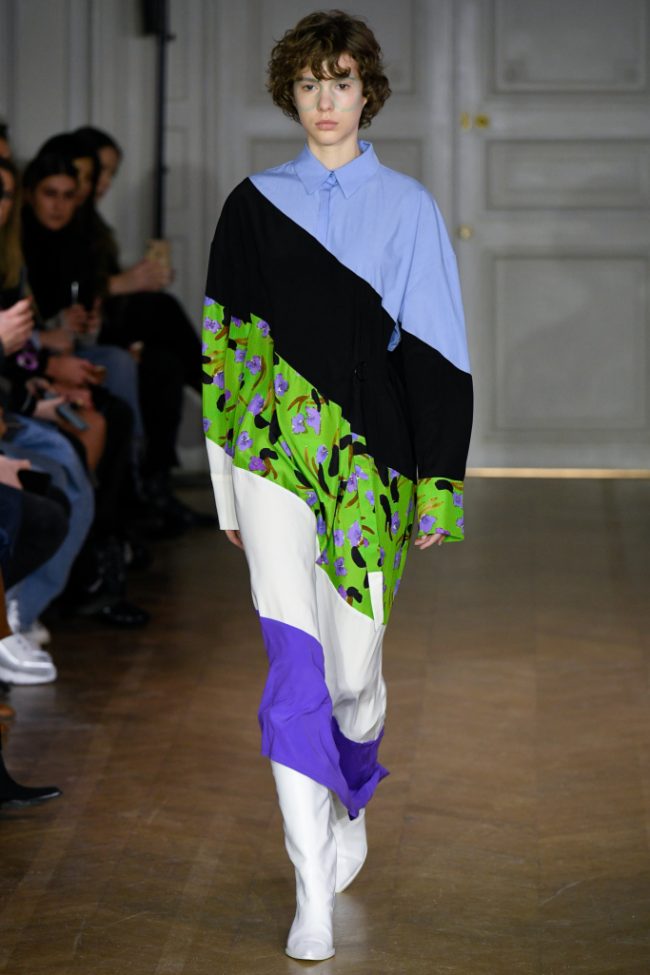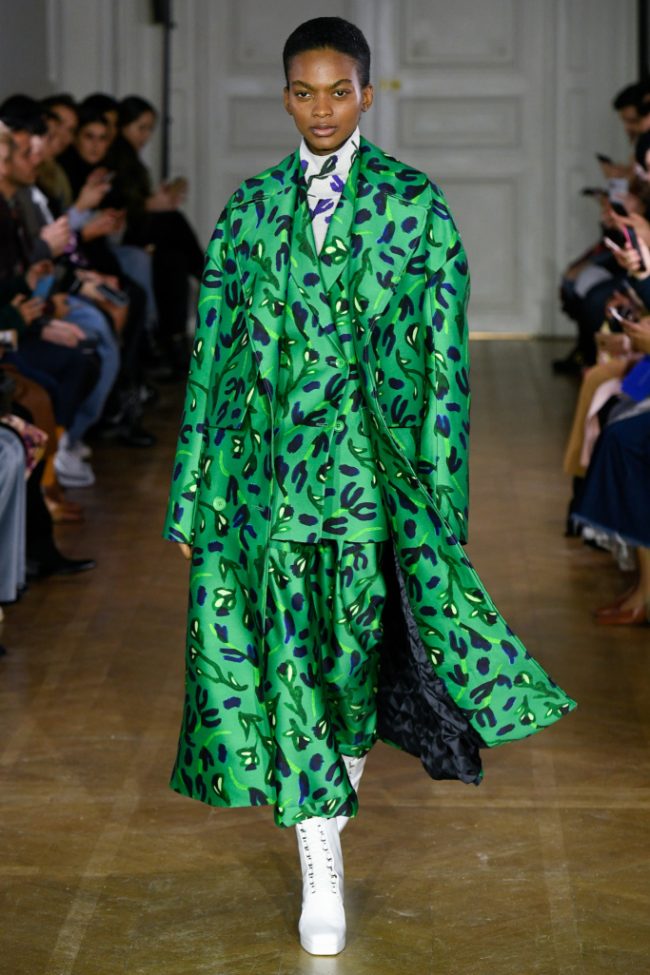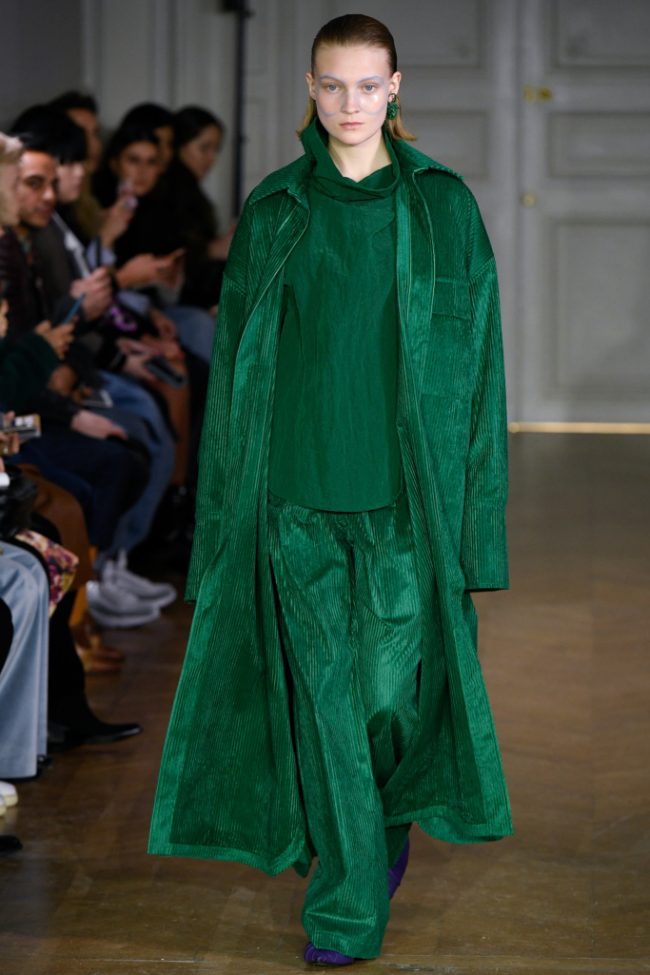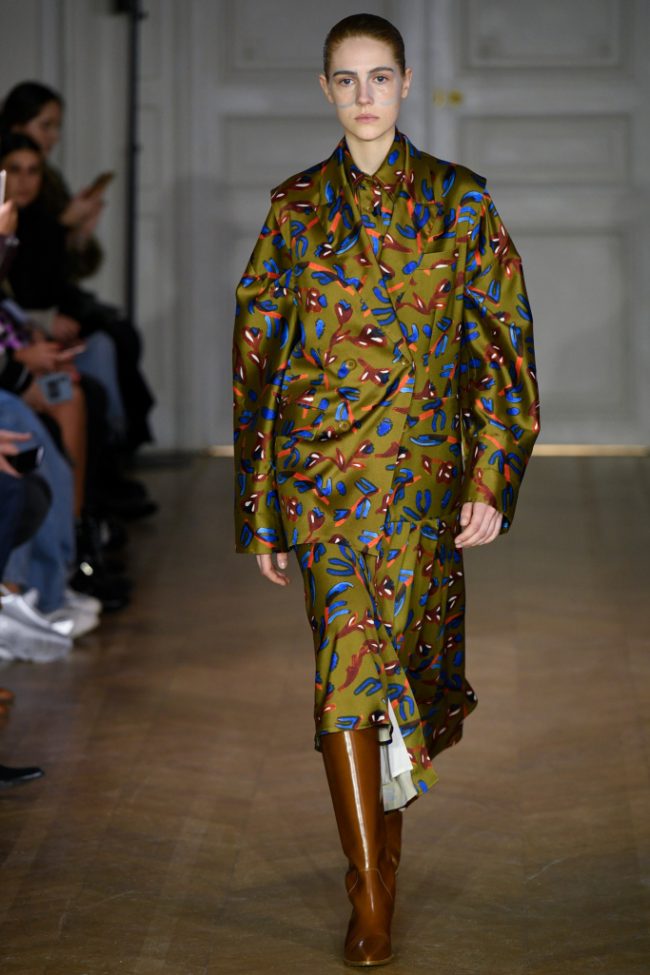 Chitose Abe said he was "putting something really small on top of something big," for Sacai RTW Fall 2019. Well, adding a touch of rabbit fur to an oversized tweed jacket was just that sort of thing! Small details = major impact! Coyote fur played a supporting role in the collection. A denim jacket with a pleated mixed media peplum hem finished with fur trim was absolutely not to be missed!  Another small treasure hidden in the fashion were black curly lamb trimmed hiking boots which were very smart looking.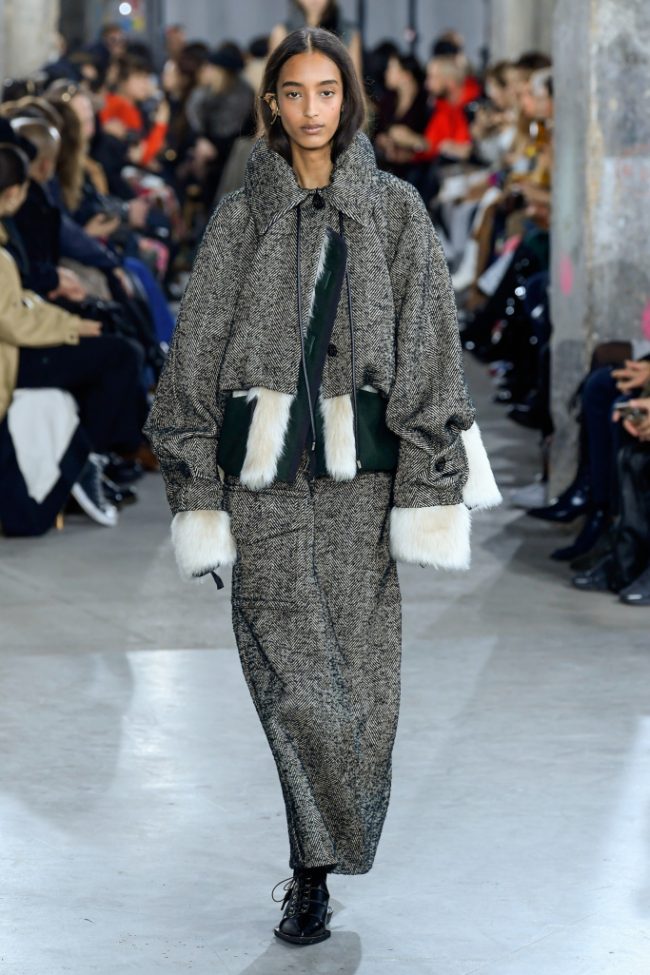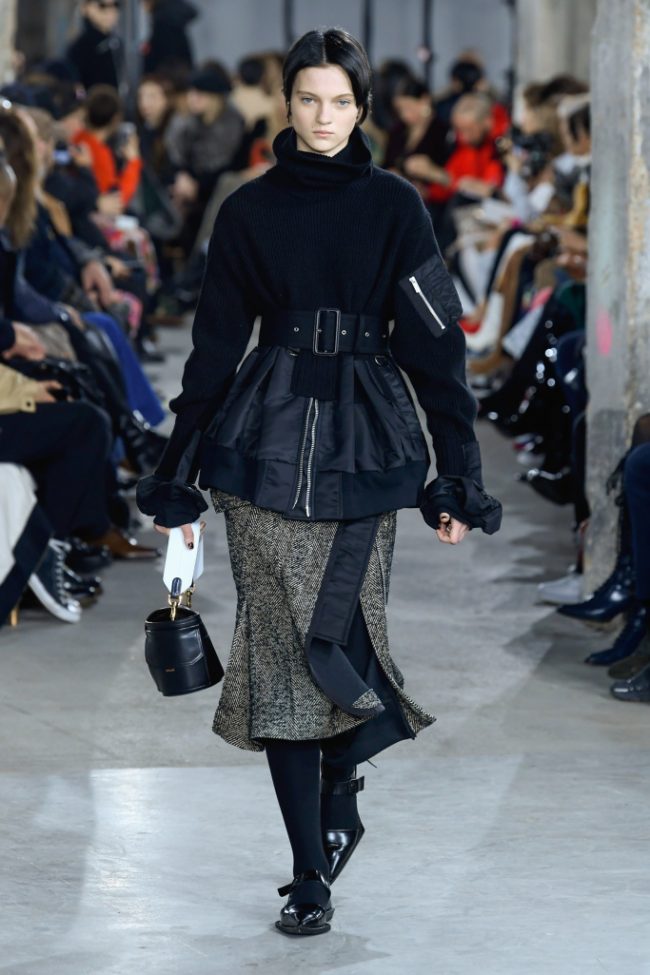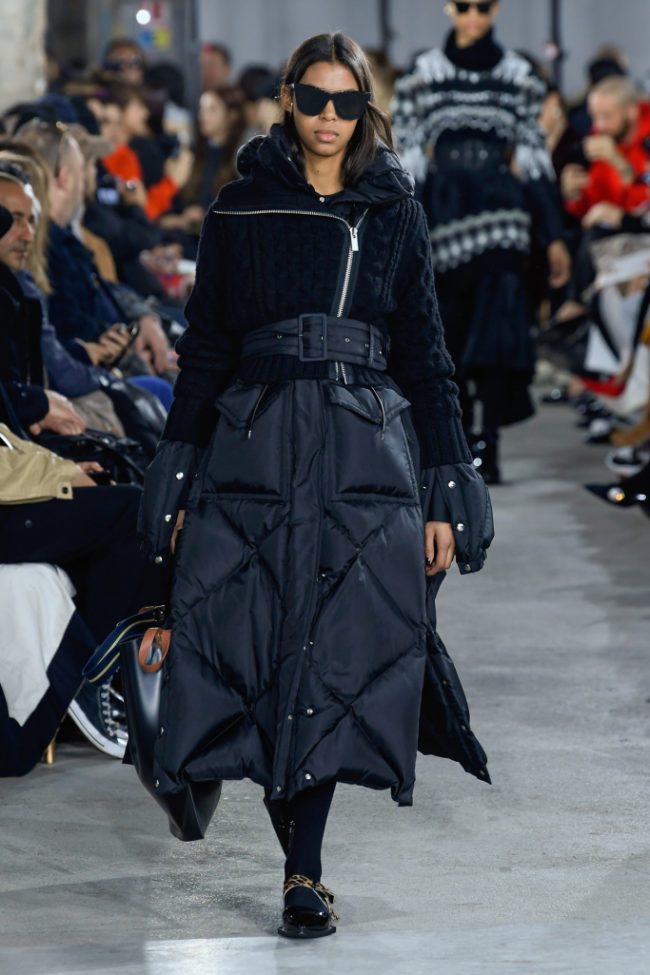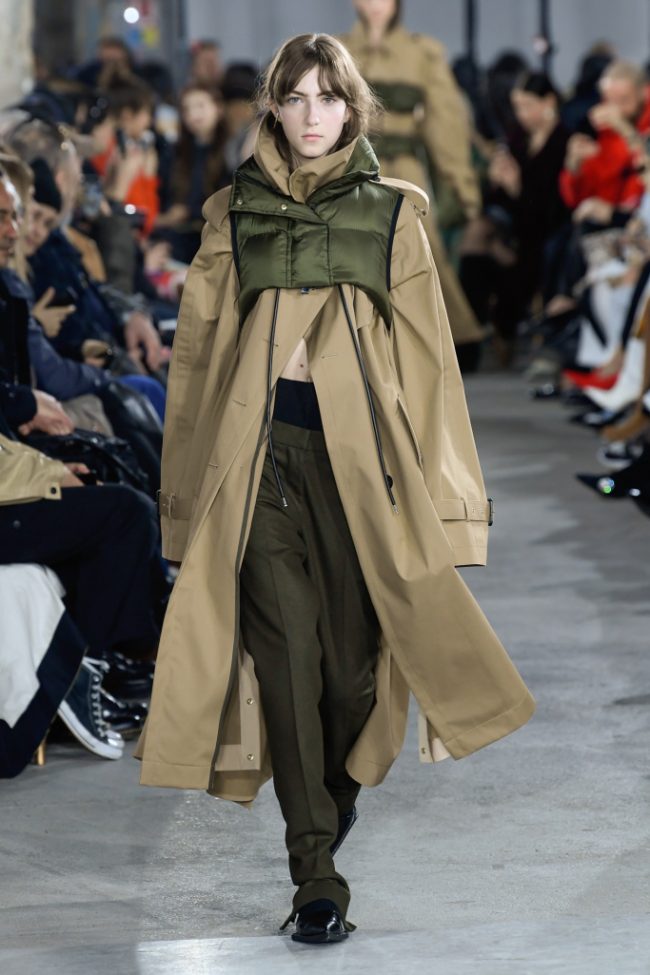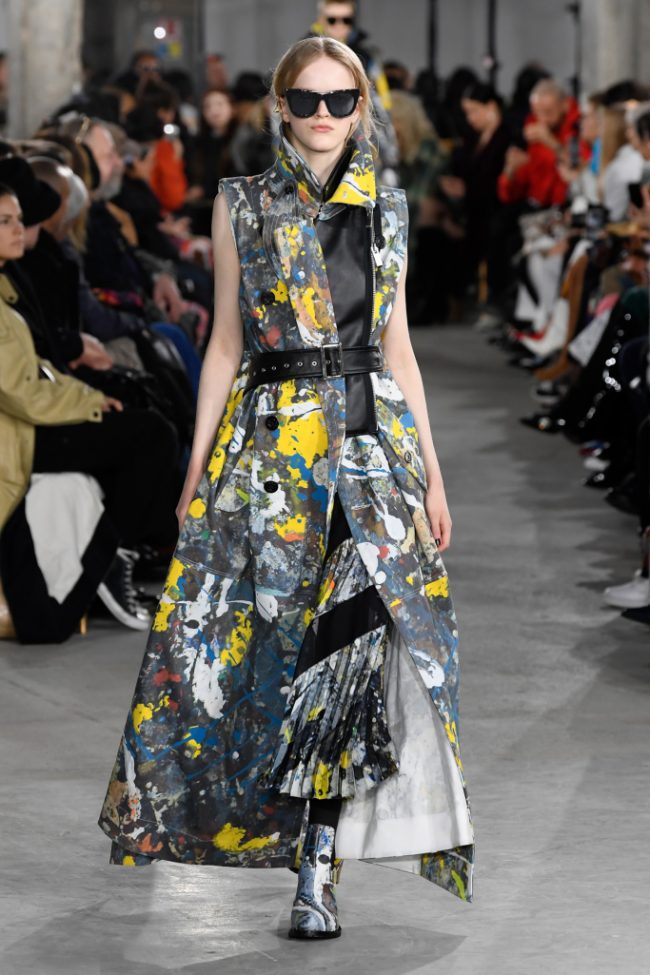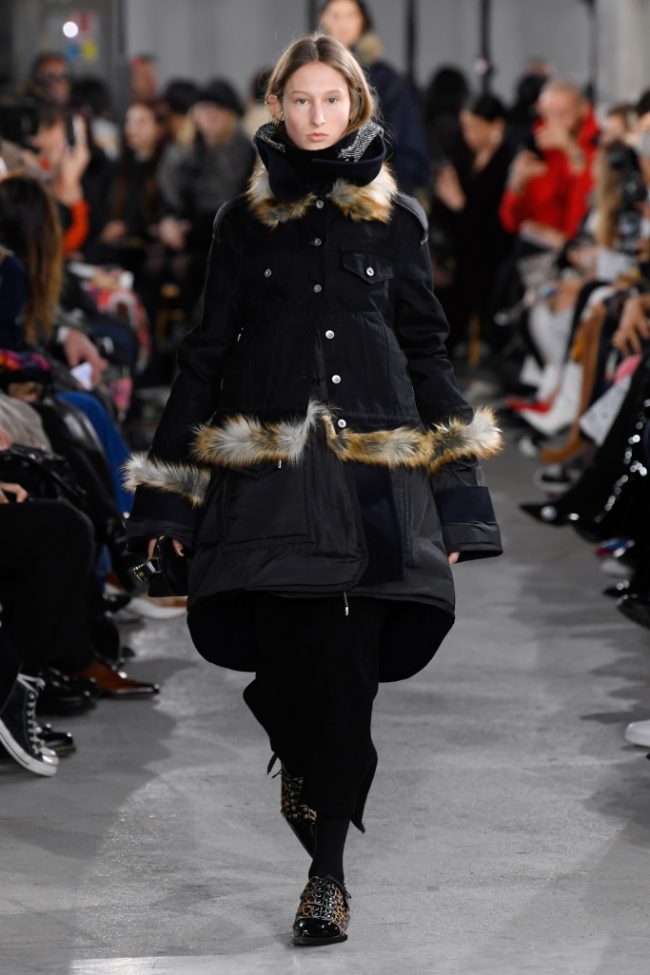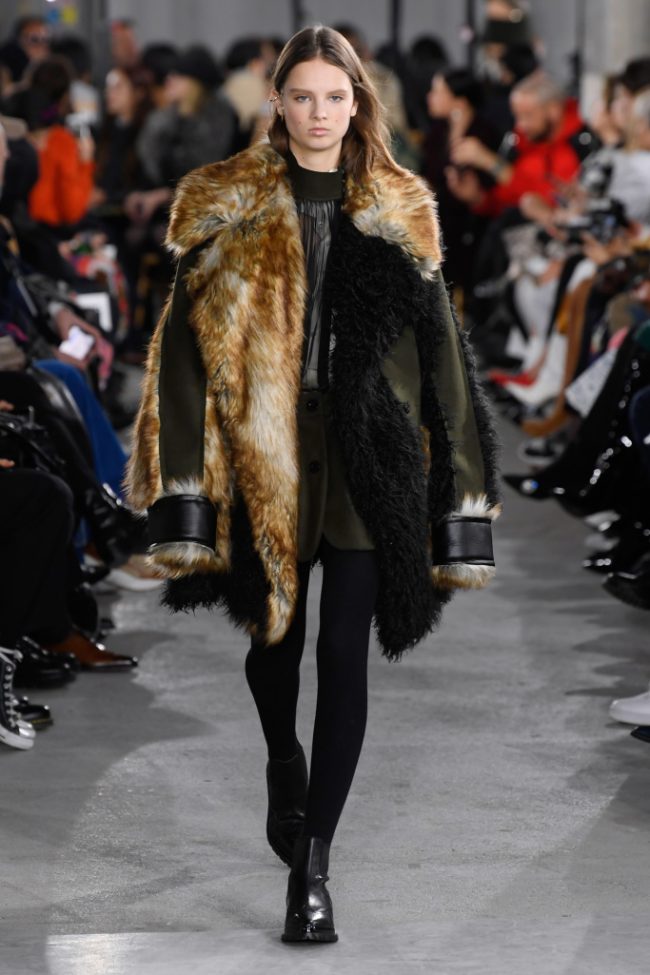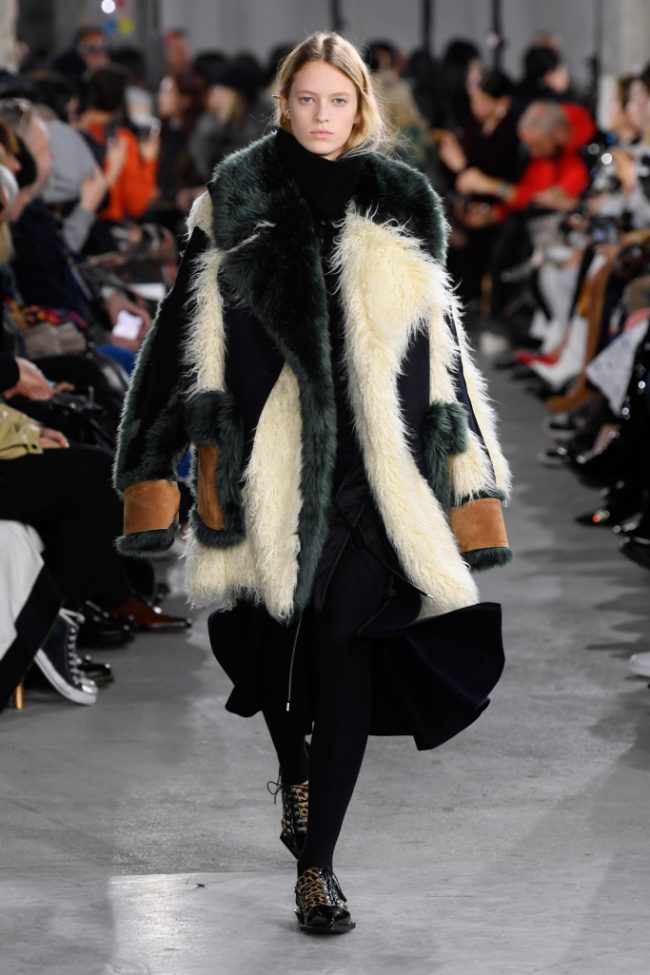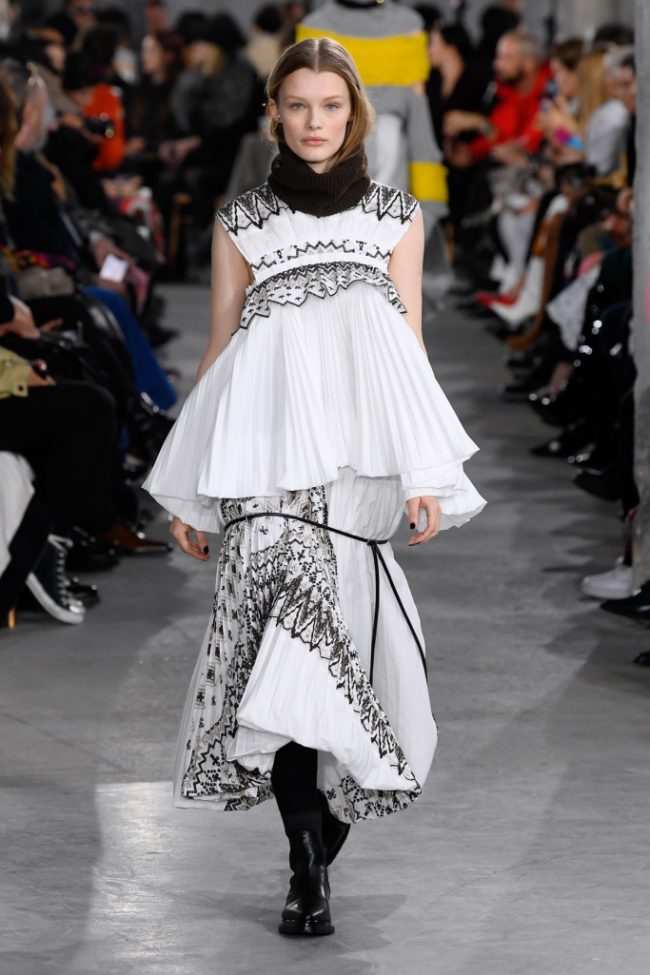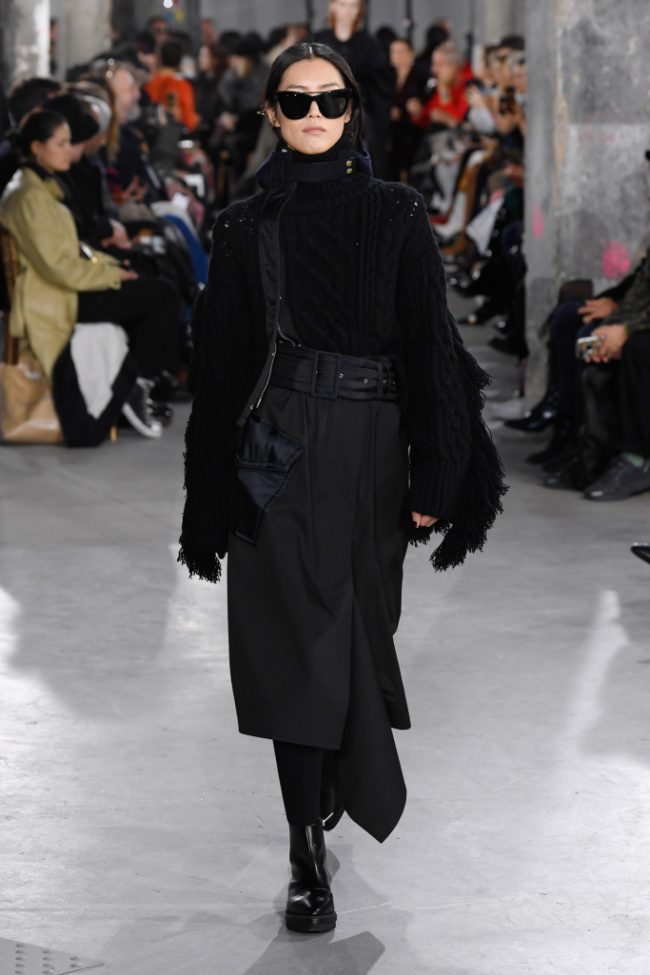 Creative director Julie de Libran for Sonia Rykiel gave a 70's fall fashion vibe for 2019 that it should have been set to the Saturday Night Fever soundtrack. Bell bottom pant suits, slouchy berets and hoop earrings, along with duster jackets, it was all upscale retro chic. A stunning laser cut plush pantsuit that looked like sheared mink….well we can dream that it was!