PARIS Fashion Week Fall 2019 Trends Recap PART 4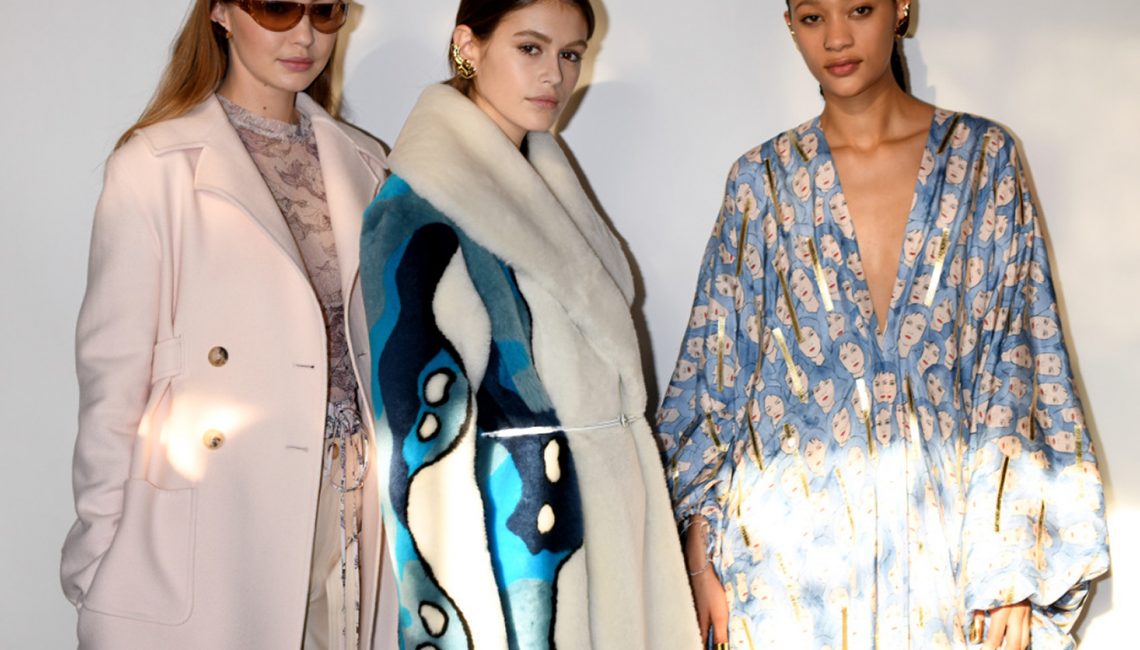 Saturated Color Is King at Paris Fashion Week Fall 2019
Bruno Sialelli has the daunting task of bringing The House of Lanvin to relevancy into today's fickle market. His 2019 fall RTW was a brave- bordering on trying too hard- attempt to reach an audience. While the quality was on par with the brand's luxe standards, the pieces were a hodge podge mix of separates. But alas!…..Sialelli took a try at shearling coats and they were magnificent! Mixed media messages with curly lamb, color blocking, and pattern dying, these coats made a mark.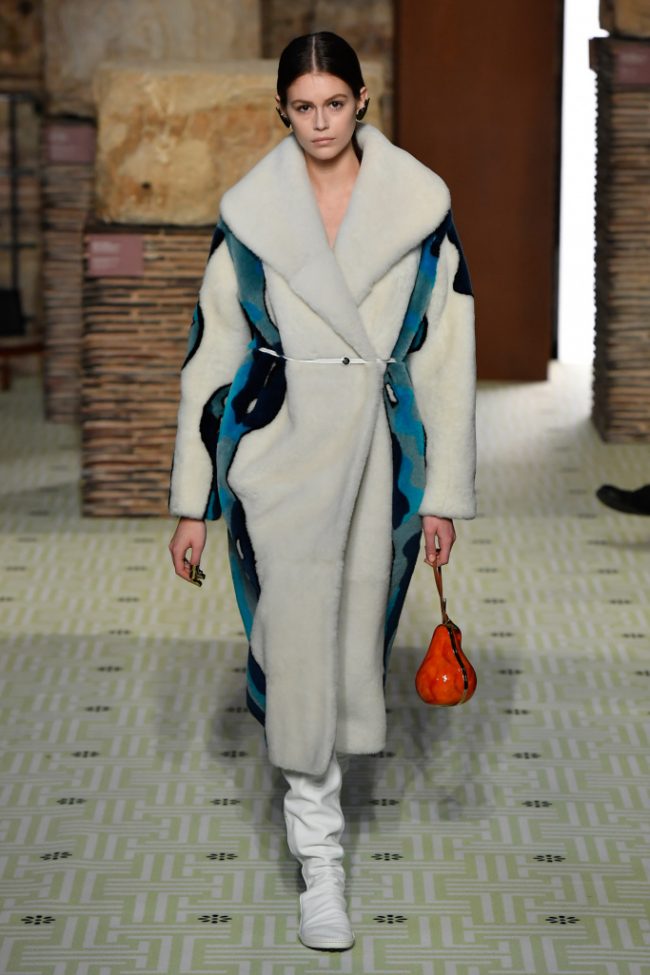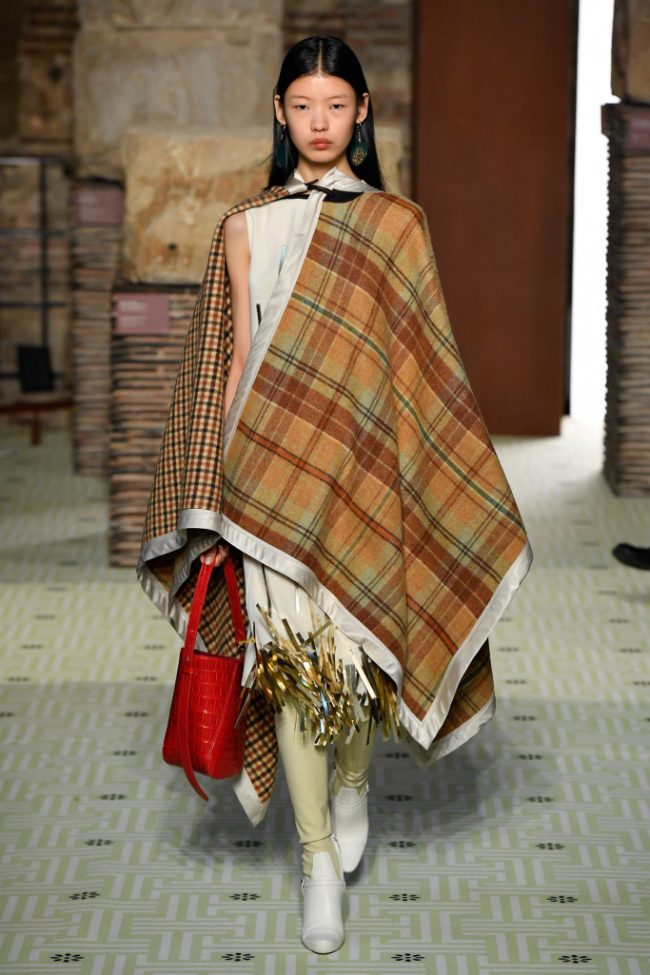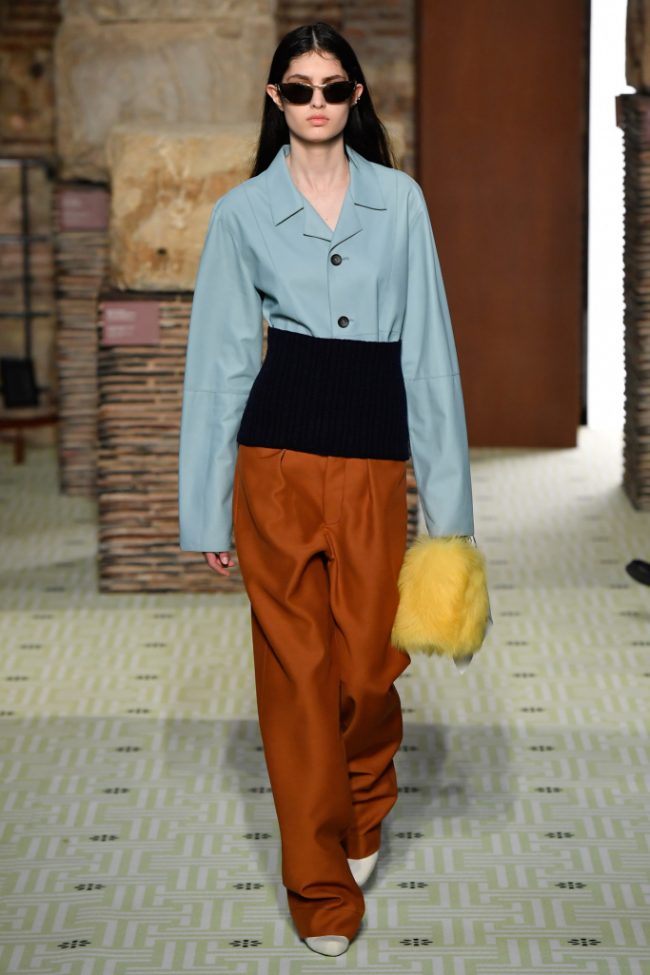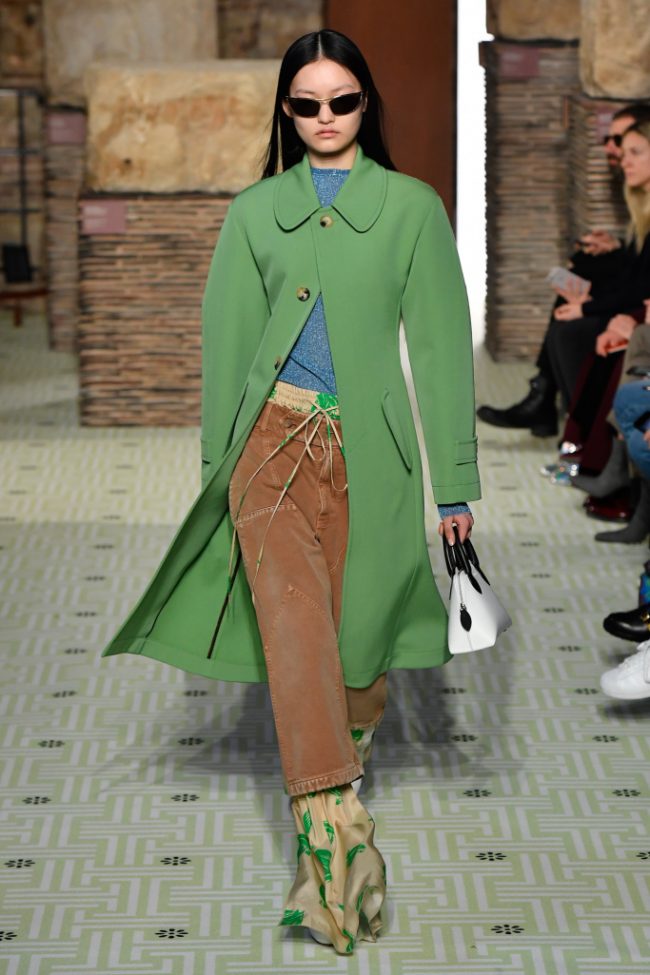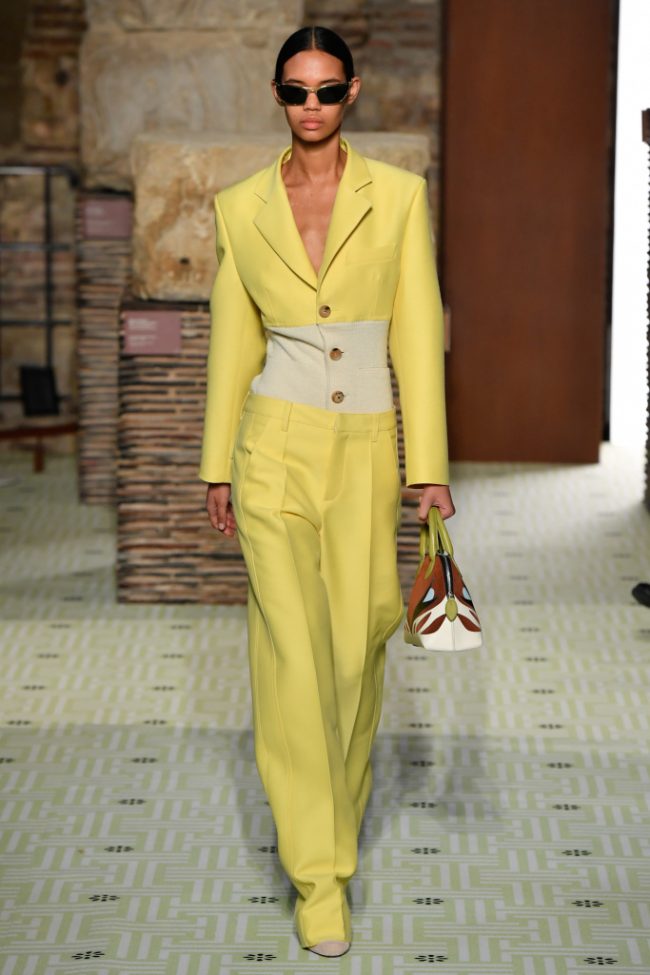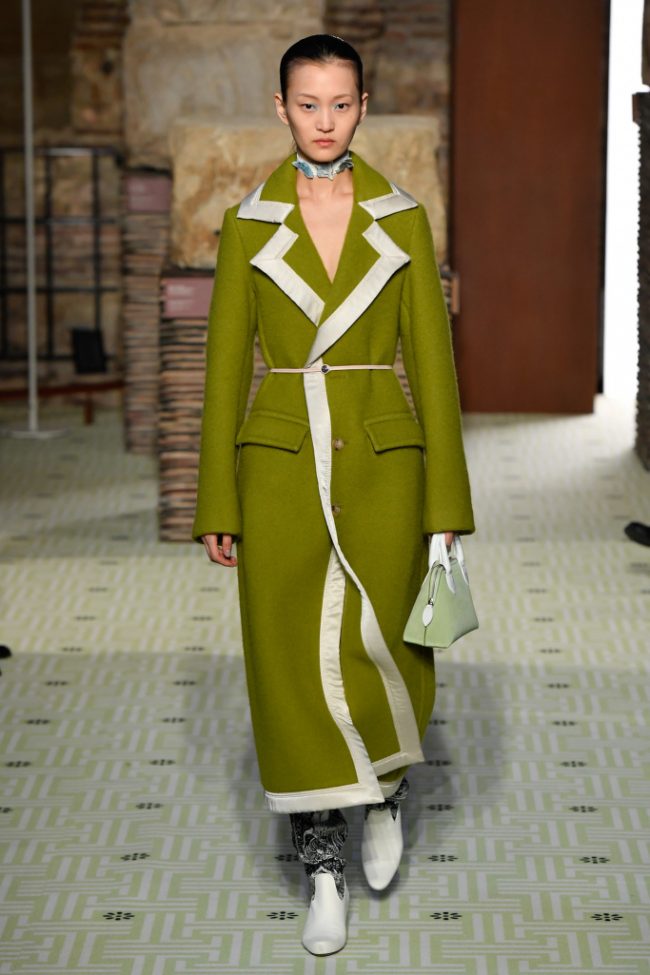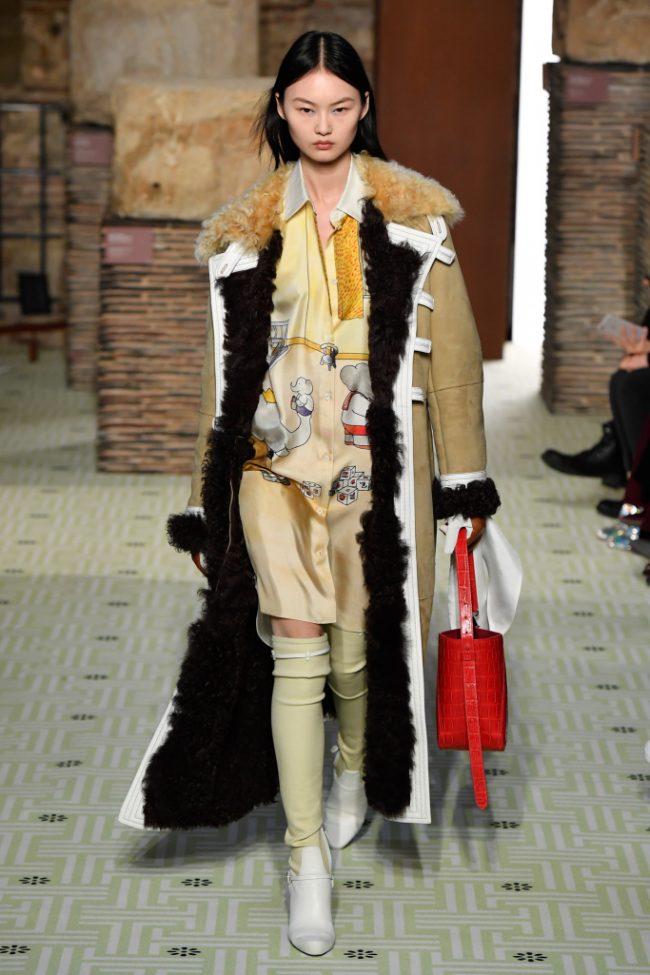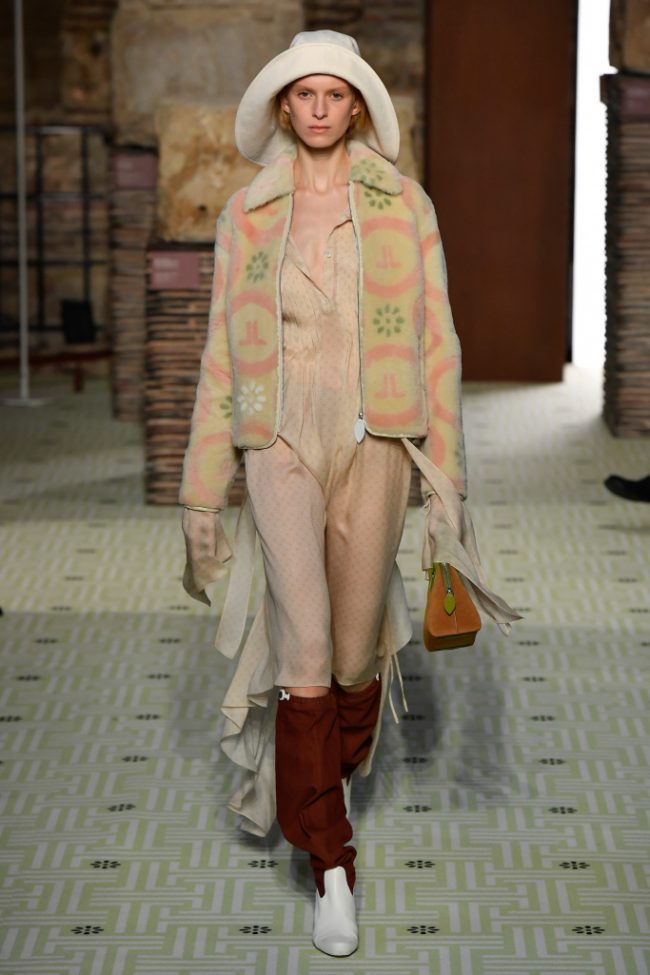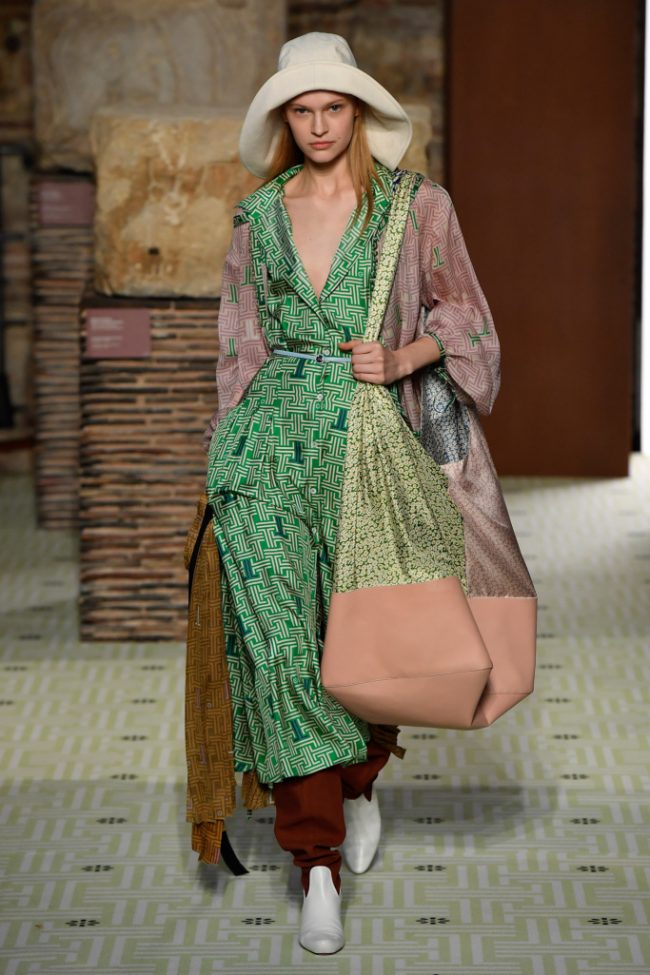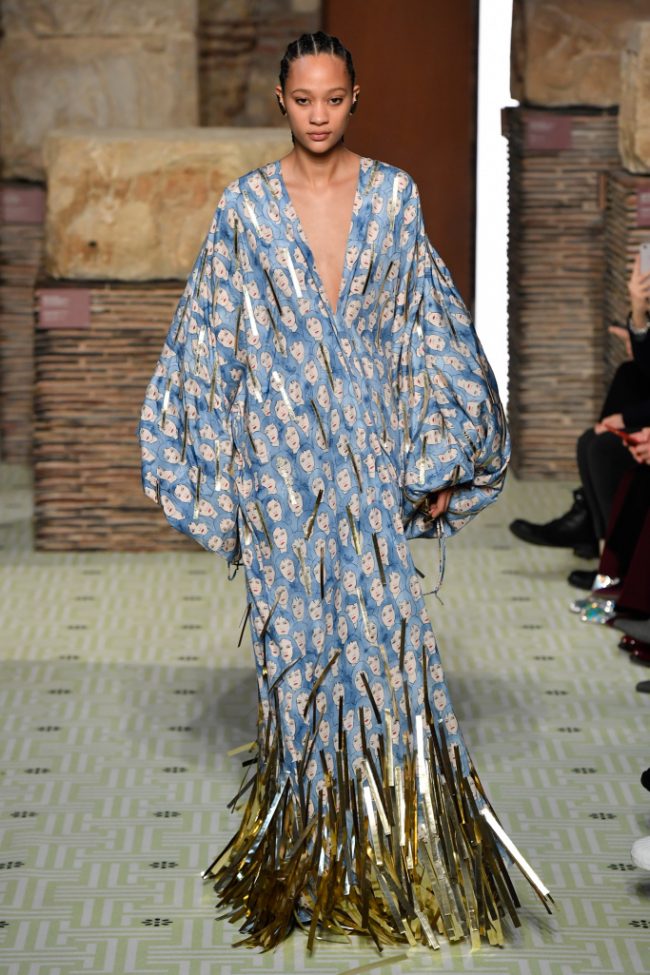 Judith Milgrom for Maje fall 2019 RTW gave us preppy with an edge. School girl charm in plaid skirts mixed with leather was just the sort of juxtaposition that kept things interesting. A black curly lamb teddy bear chubby coat was a key coordinate. A peter pan collar white cape coat in white curly lamb offered a more dressed up girly look.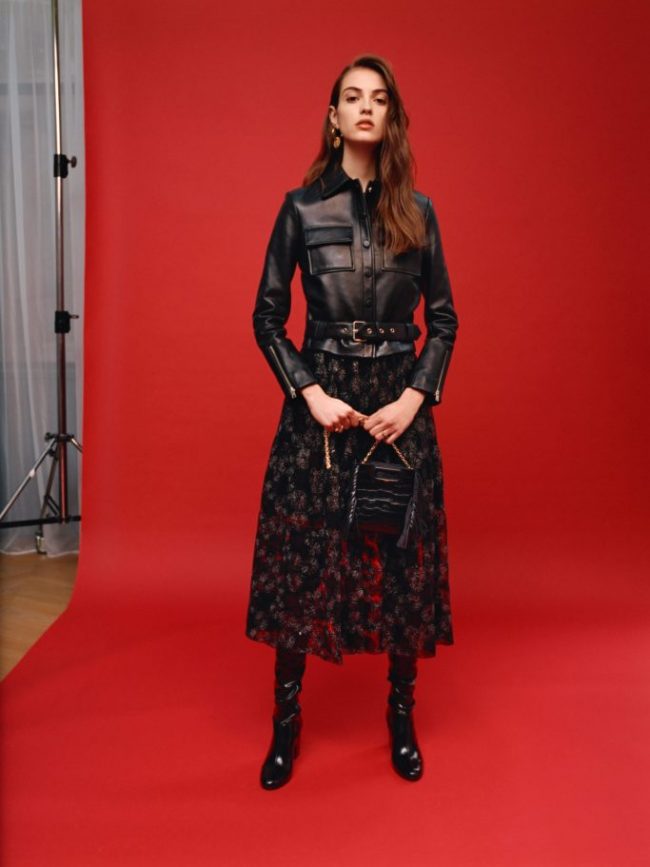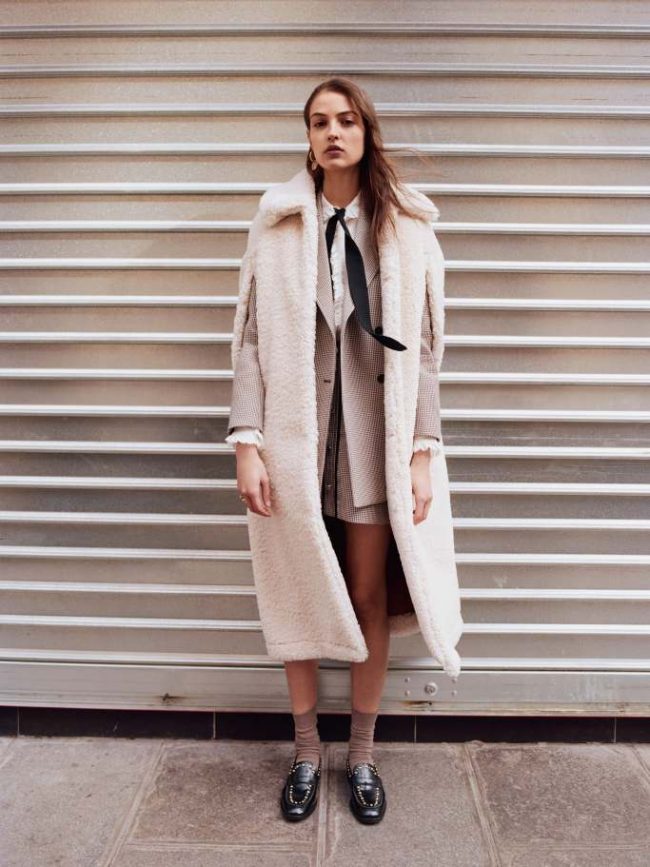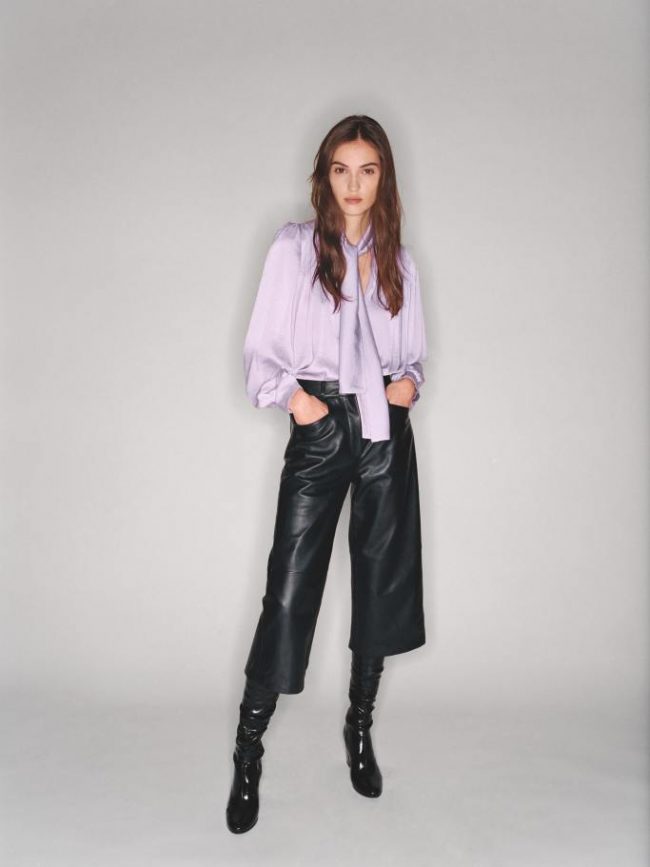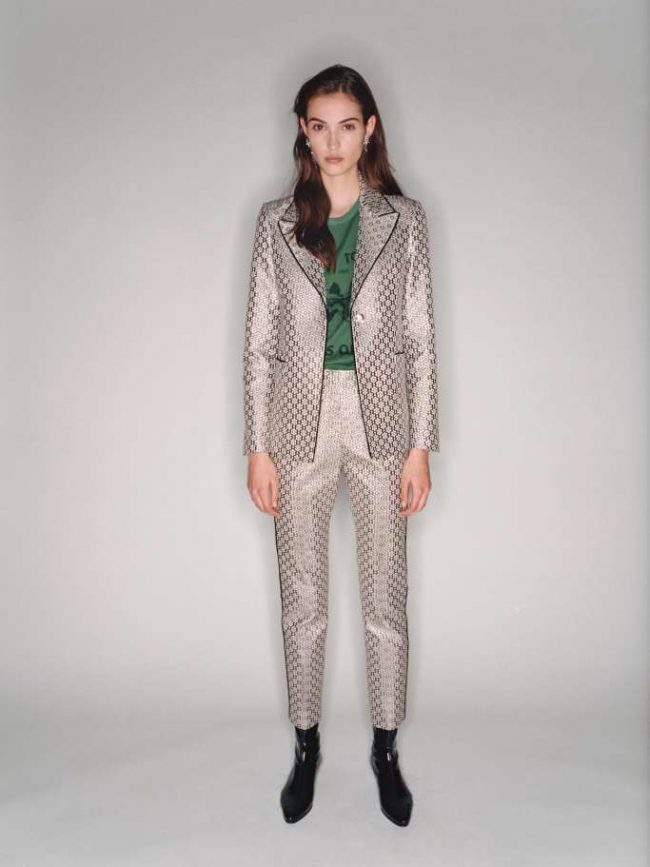 Leave it to Valentino to give us pretty amplified! A soft white lamb's wool coat with black lapels and intarsia butterfly motif was striking, sophisticated and just what Valentino does best.The pretty on parade continued with more butterflies and florals on diaphanous gowns billowing with ruffles.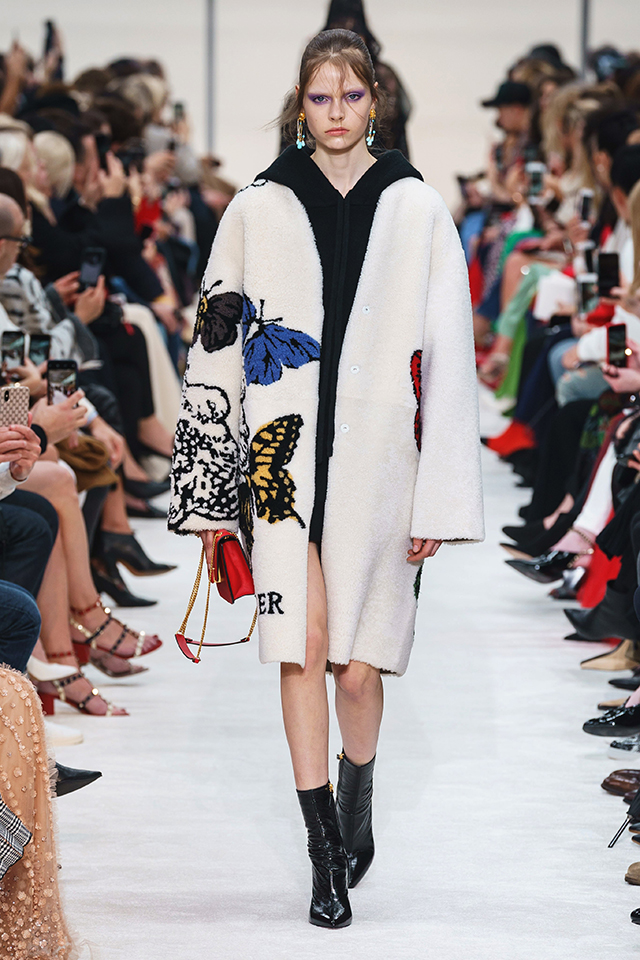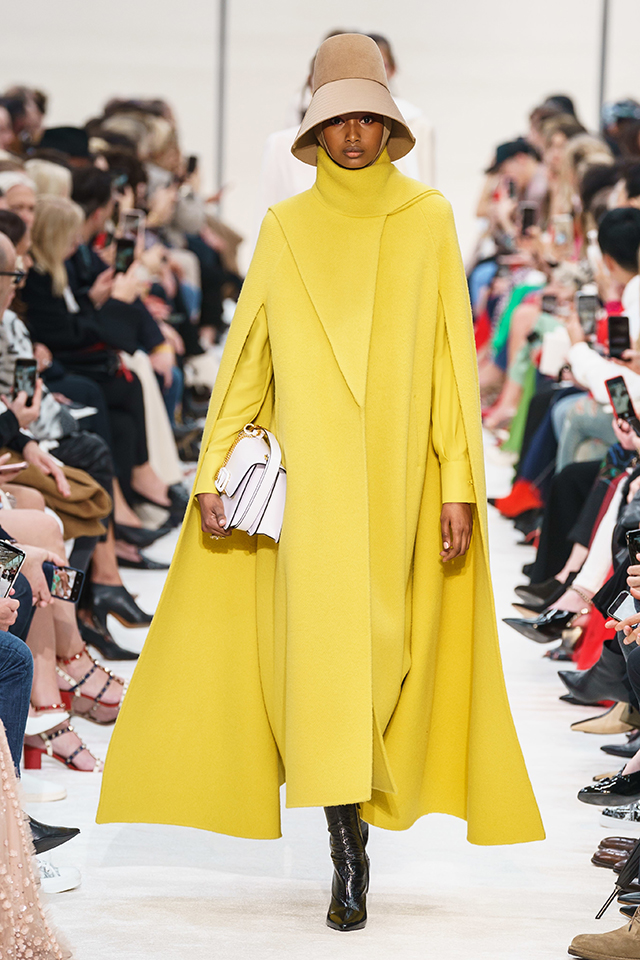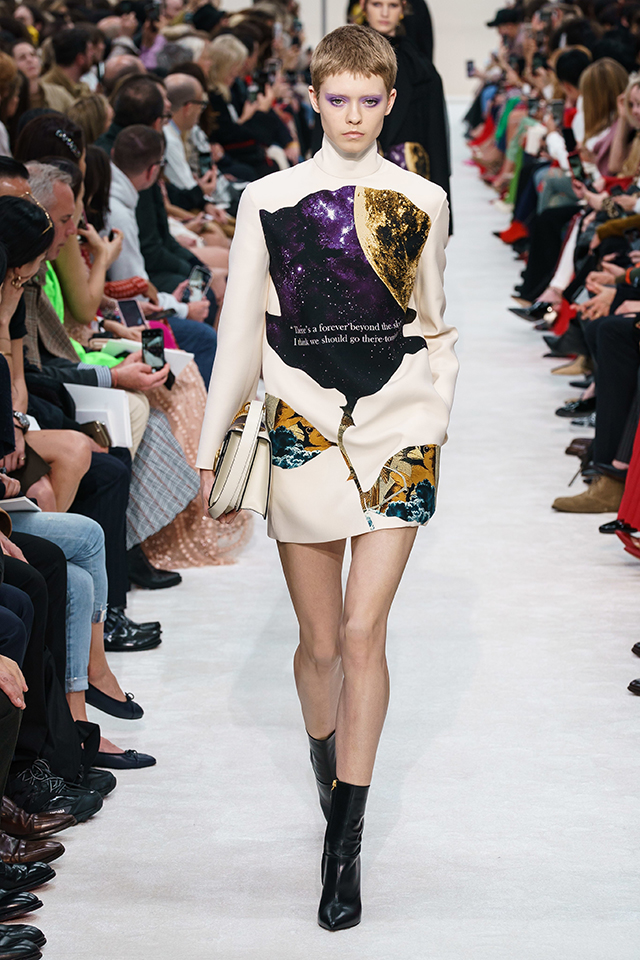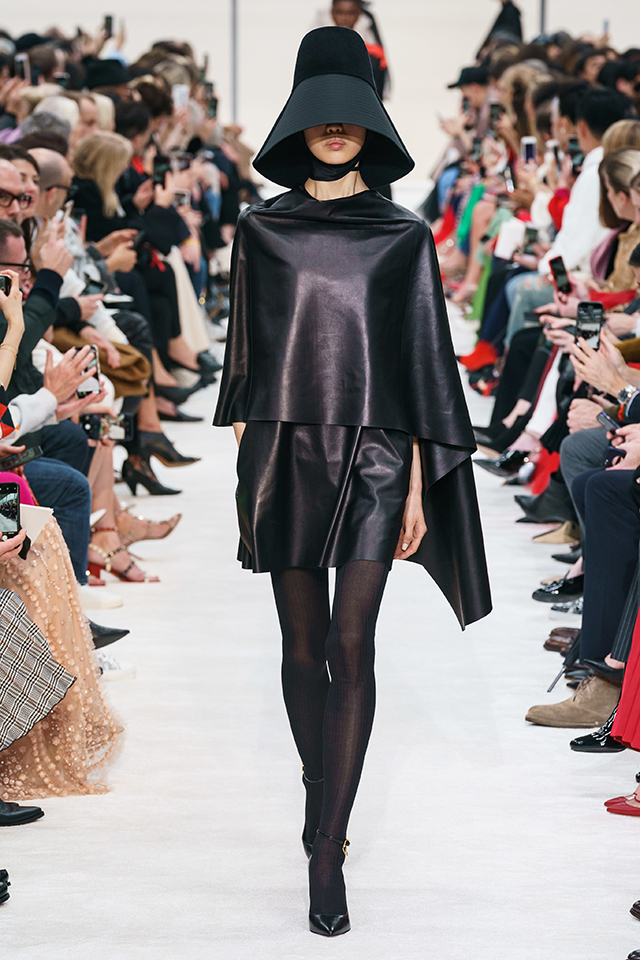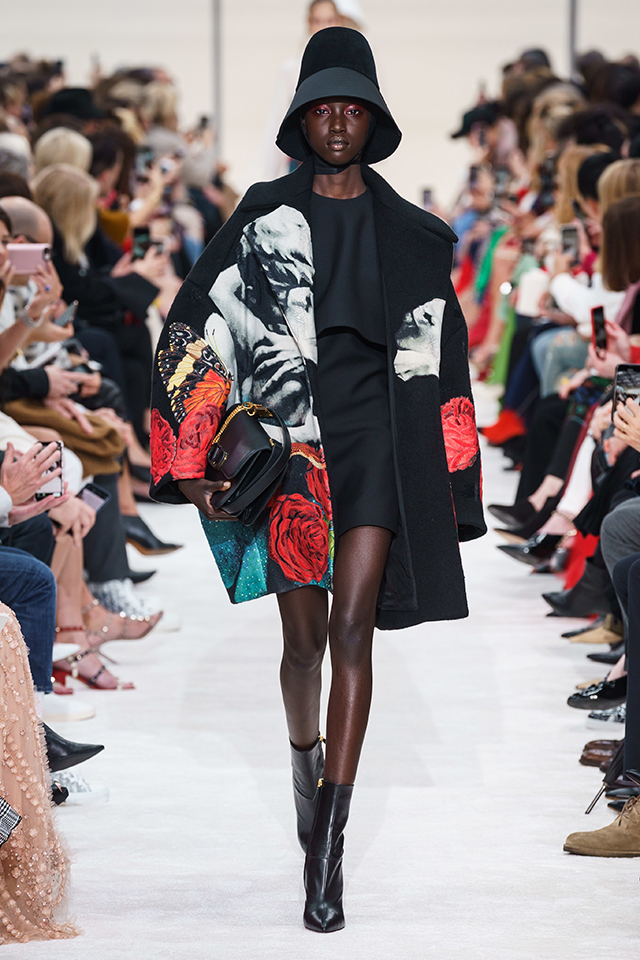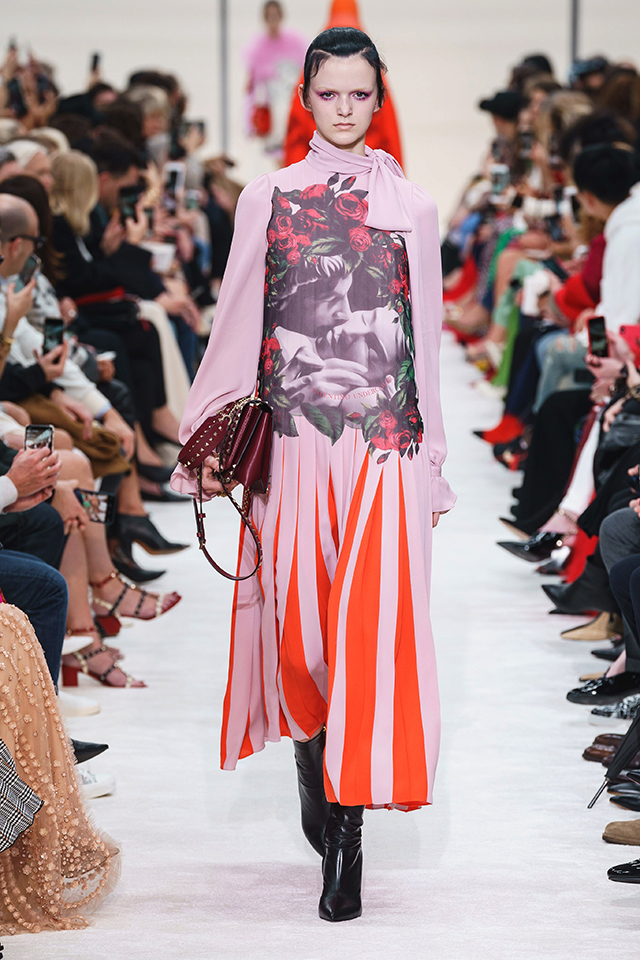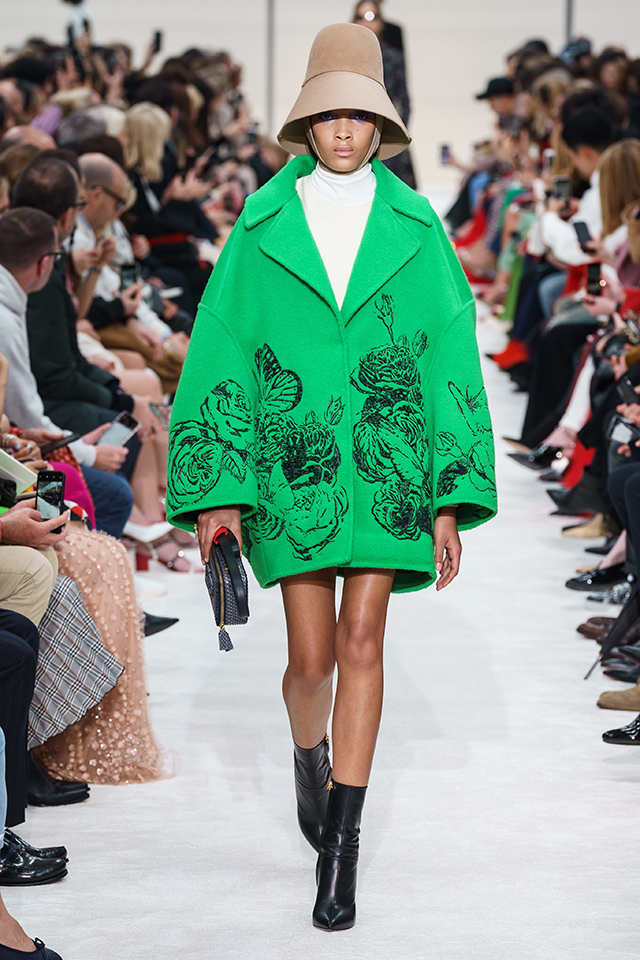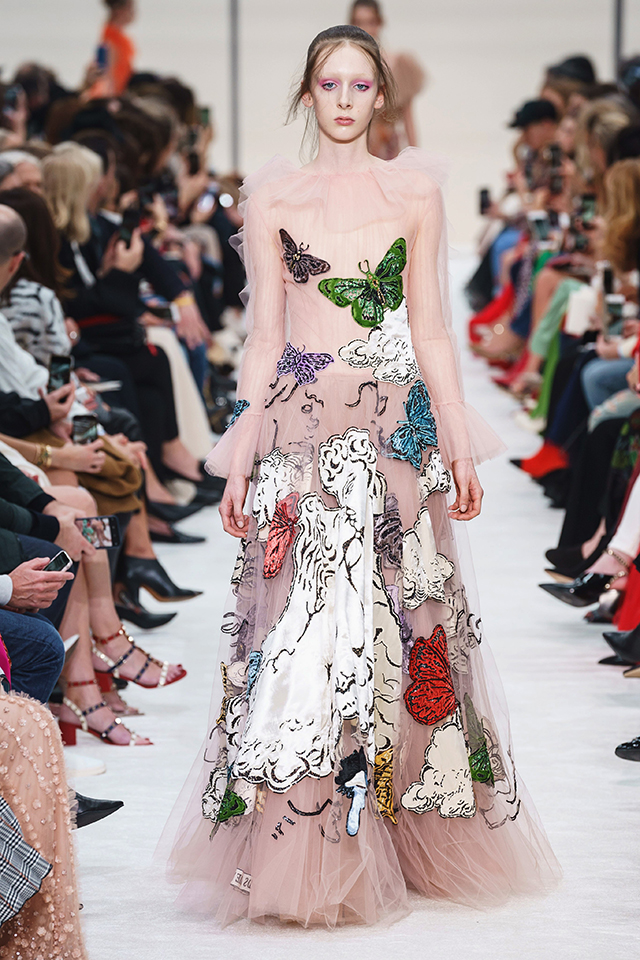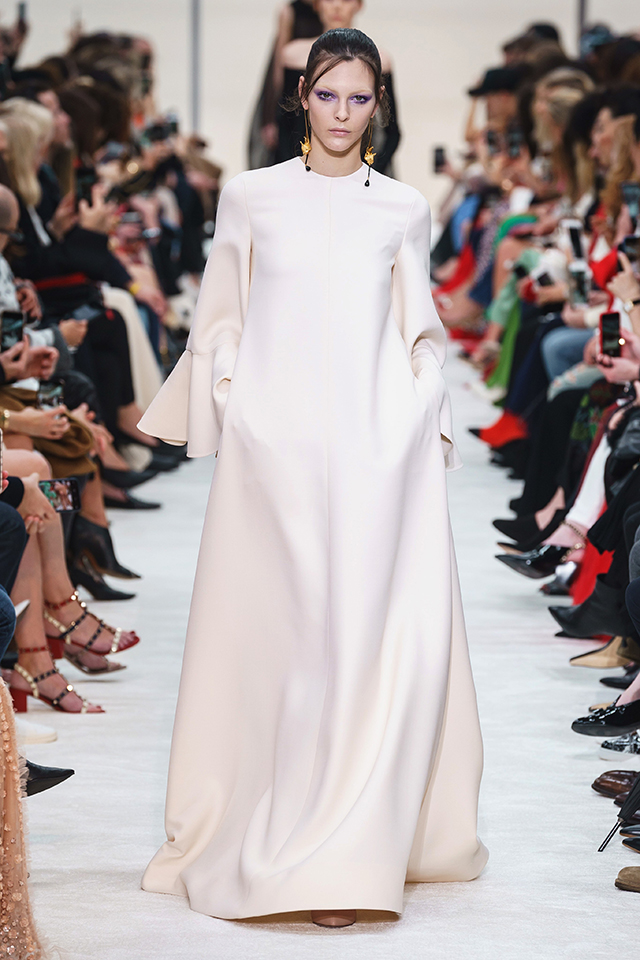 White lambswool is becoming the fur of choice for fall 2019 RTW in Paris. Akris was on trend with a lovely, well tailored walking coat that reeked of sophistication- just the way an Akris girl likes to look! Maybe you'd rather choose a midnight navy broadtail anorak to spice things up? A steely grey fur bomber jacket might be more your speed. Any which one you choose, you're sure to be delighted and gratified.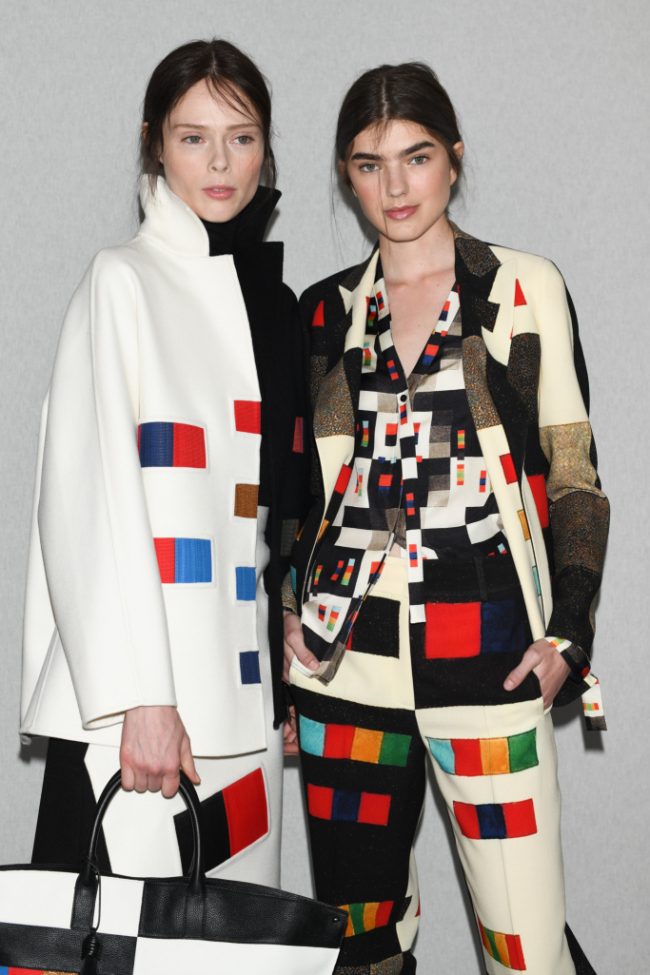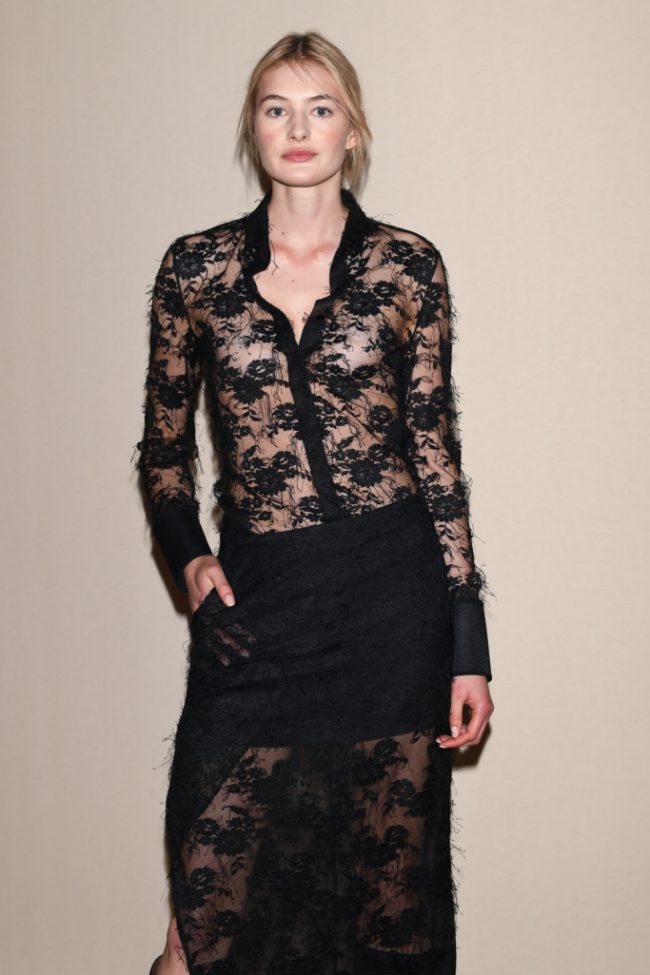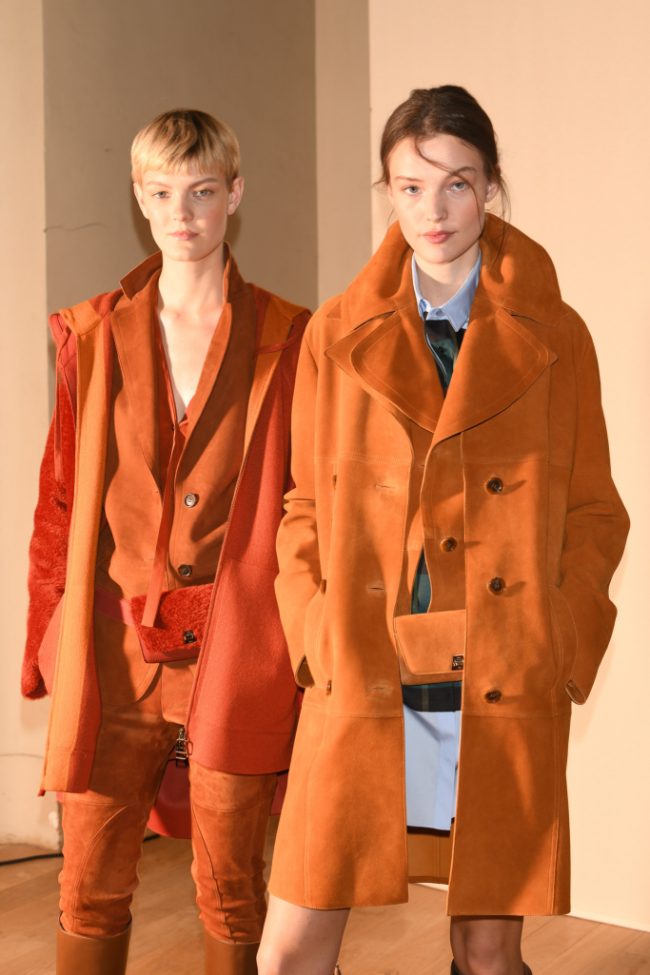 Elie Saab does sexy sophistication better than anyone else! Best in class for solid, head turning outfits, his fall 2019 RTW was no exception. Ruffle flounces and cut outs in red, blue, and green jewel tones, paired with matching leather thigh boots, these looks were traffic stopping style.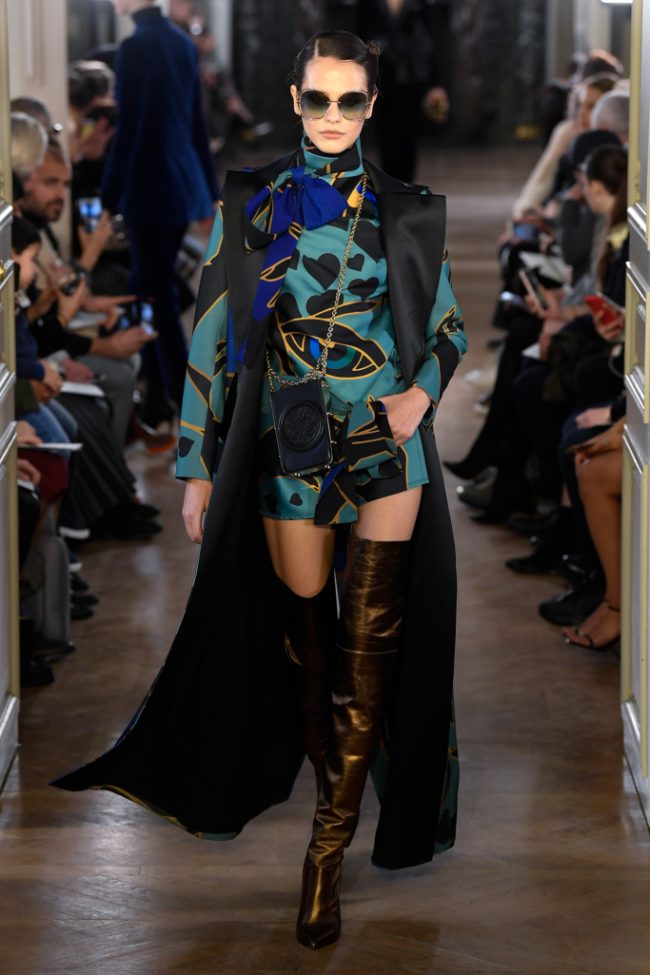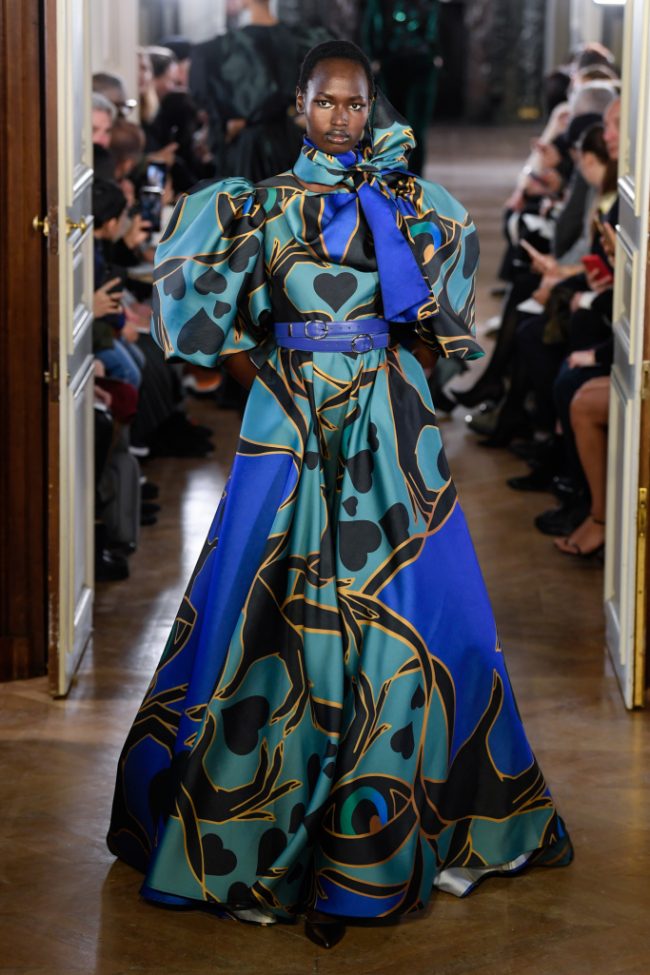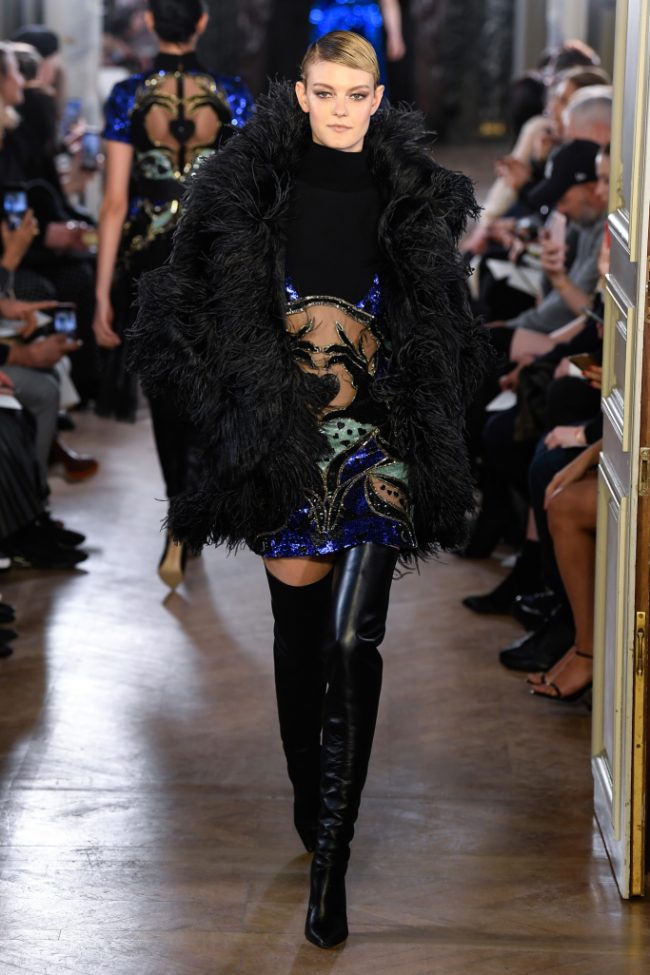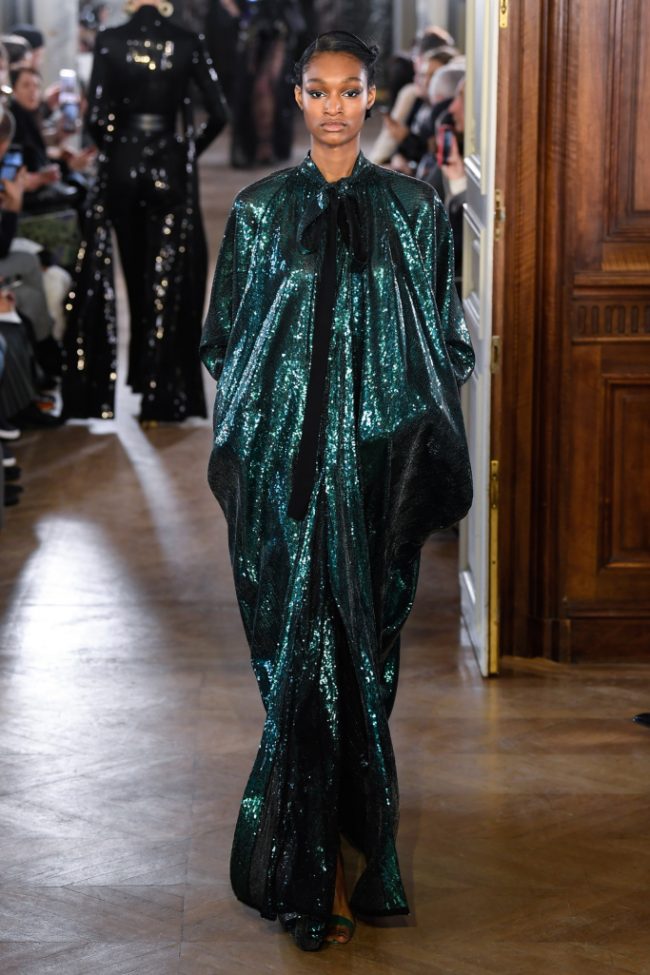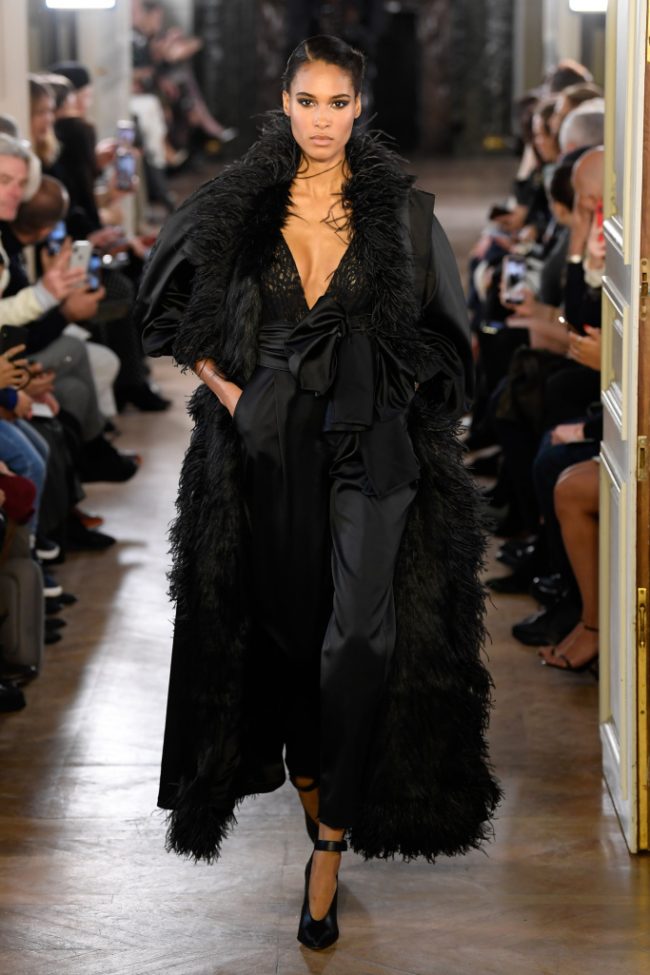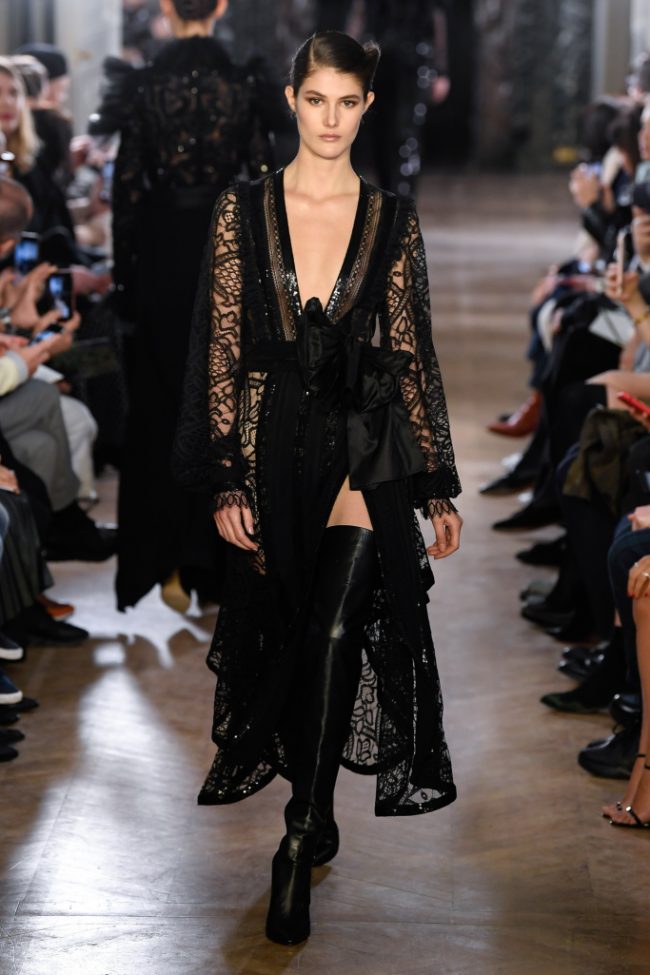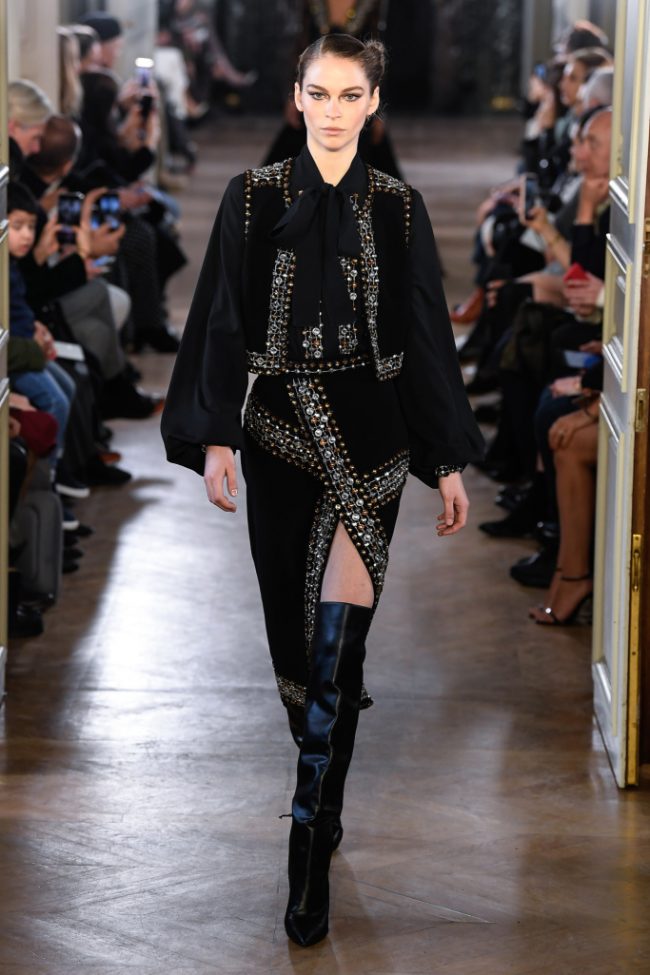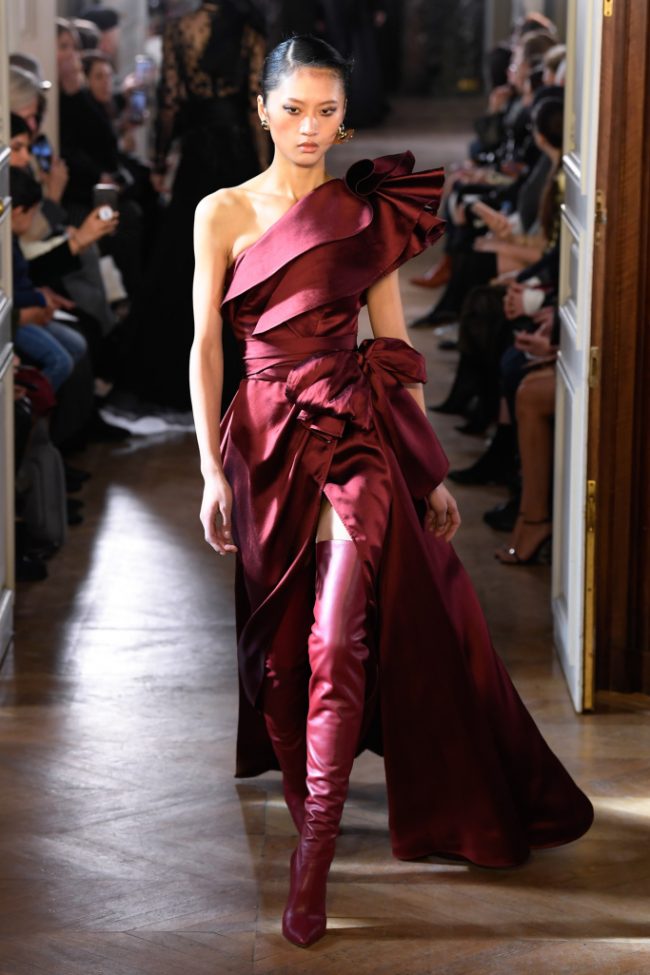 Rei Kawakubo, lead designer for Comme des Garçons, showcased her RTW fall 2019 that was more like an art exhibition than wearable fashion. Techno rubber fabrics molded and shaped in double jointed ways, she reminded us the blurring between fashion and art. Ominous clothes in all black, the executioner style hood was unsettling.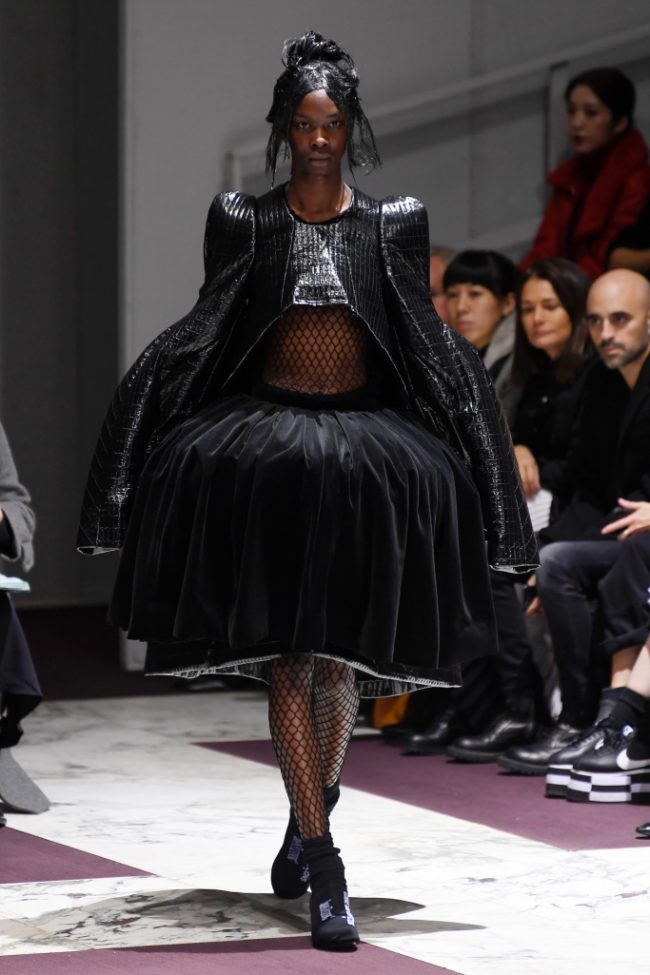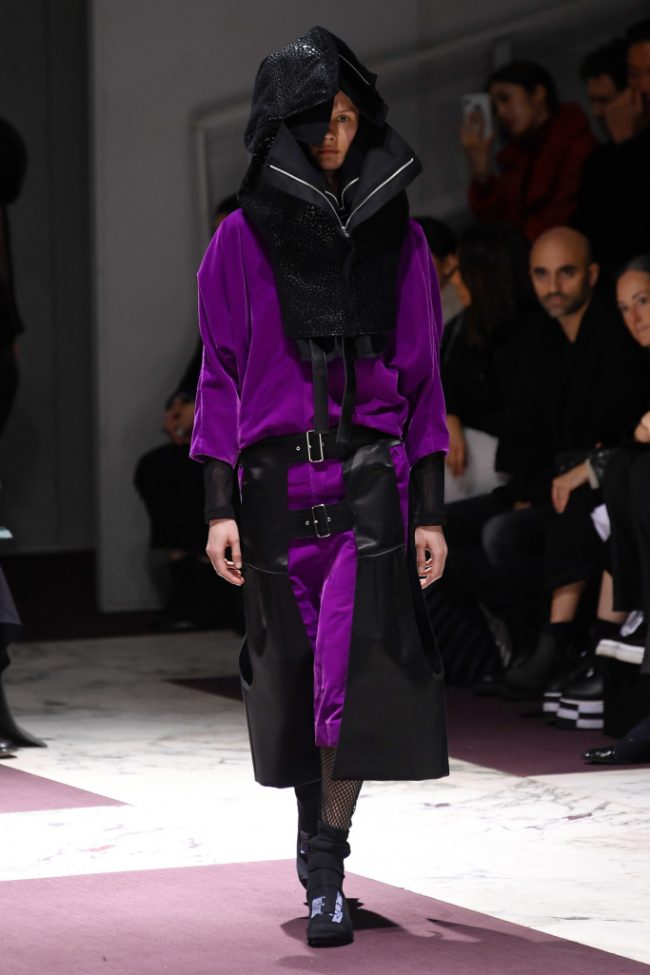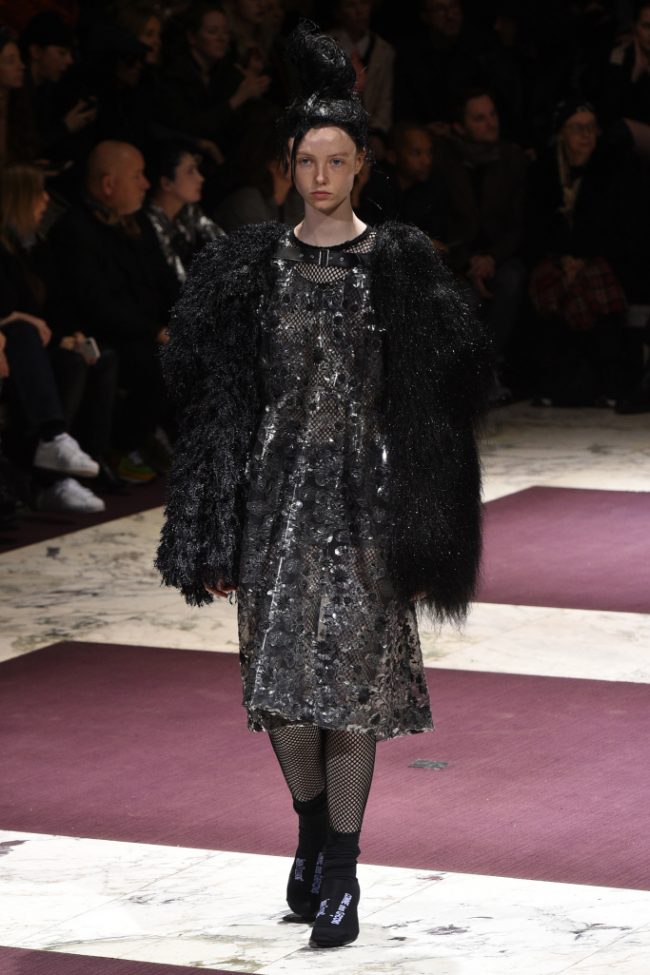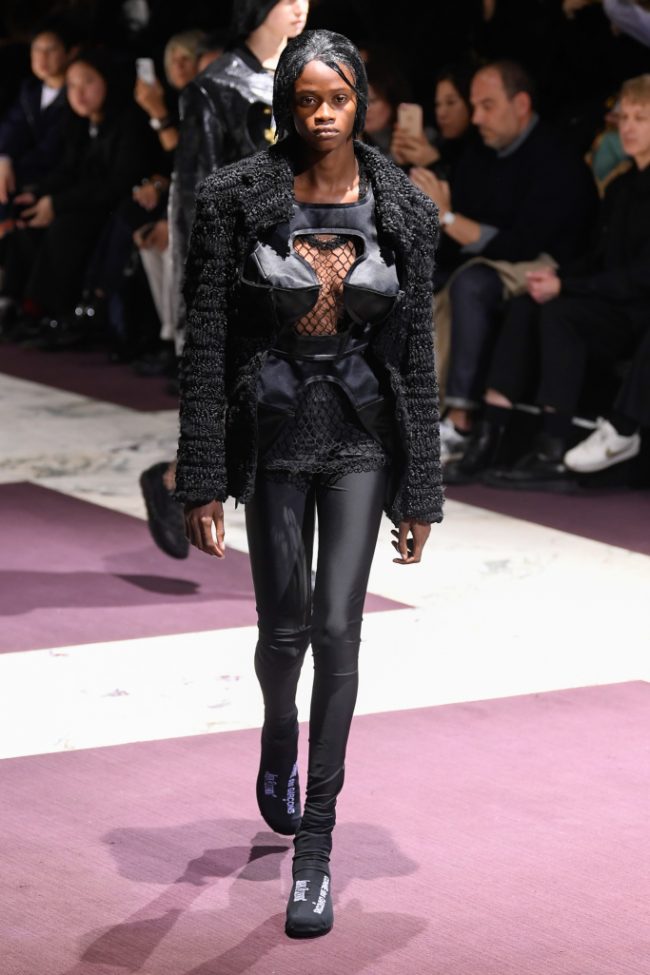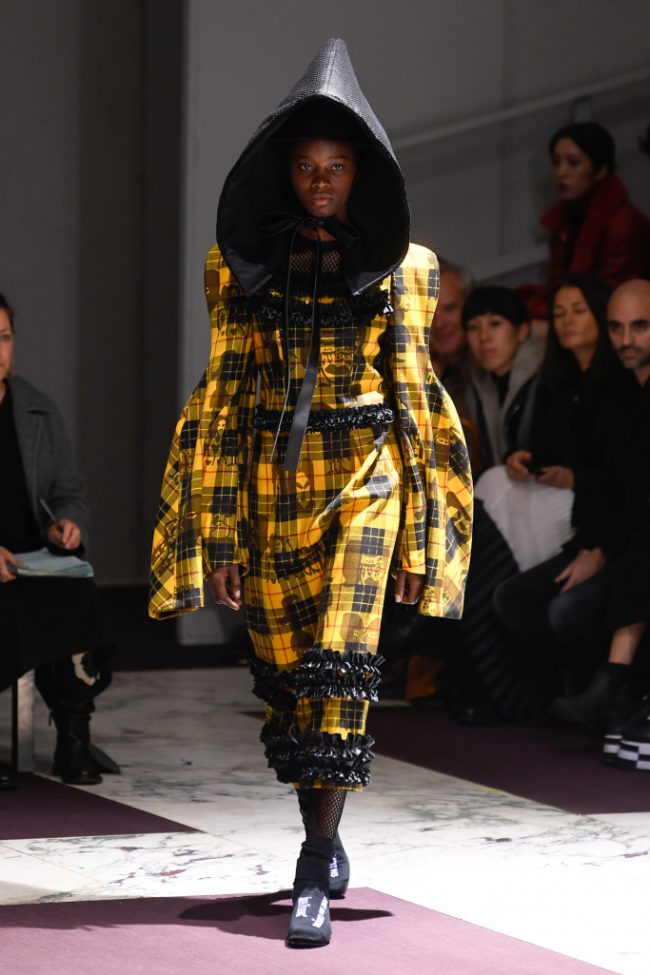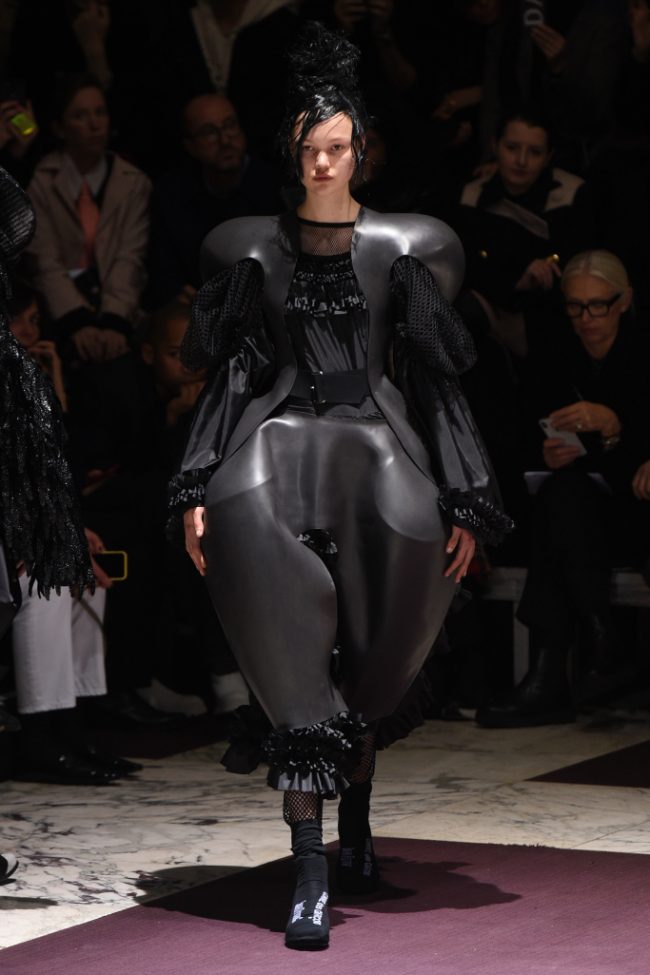 Lounge-y pant suits and long robe dresses done up in matte silk gave a very relaxed vibe for Mame Kurogouchi's fall 2019 RTW collection. It was her color palette that was most pleasing. A taupe/grey shearling cropped jacket trimmed in teal blue with black accents awoke our senses.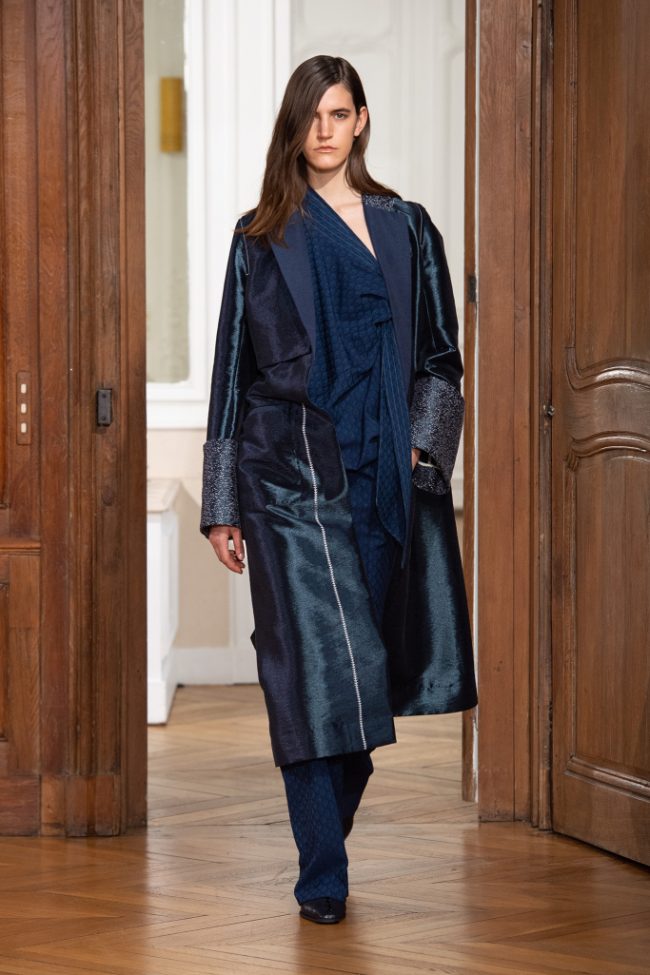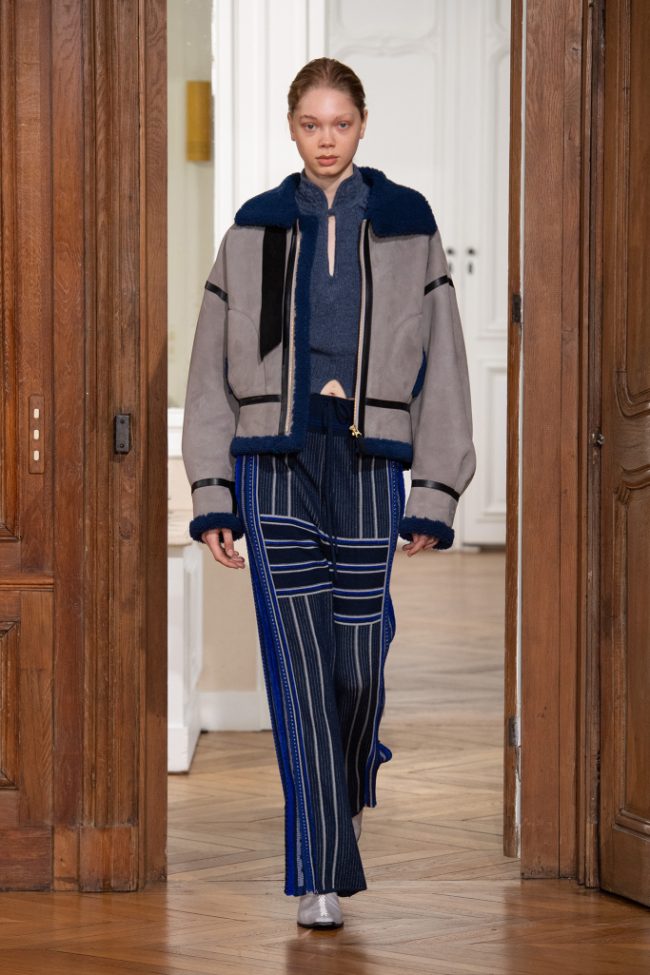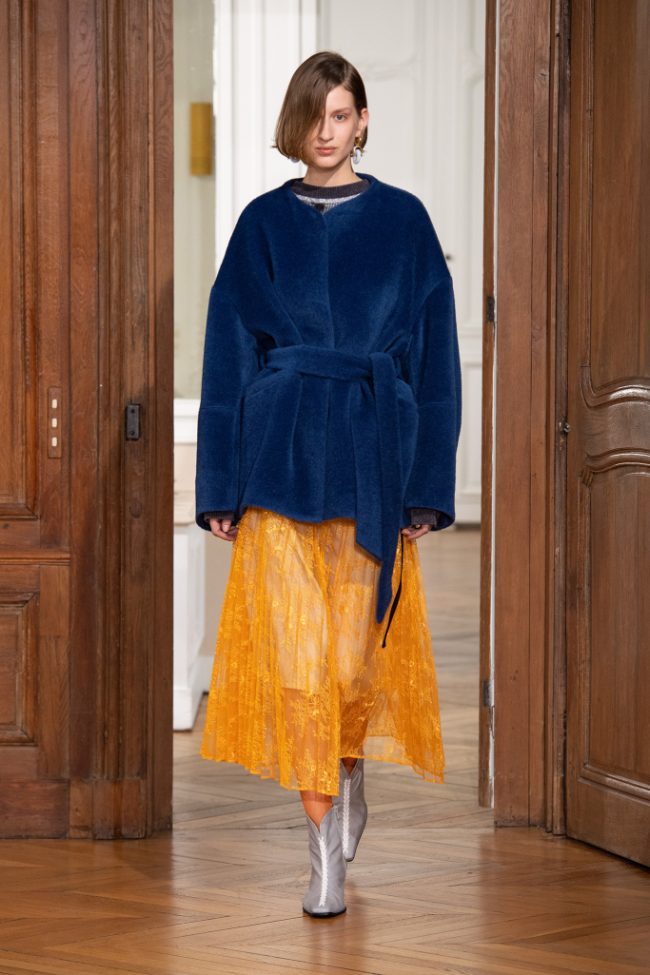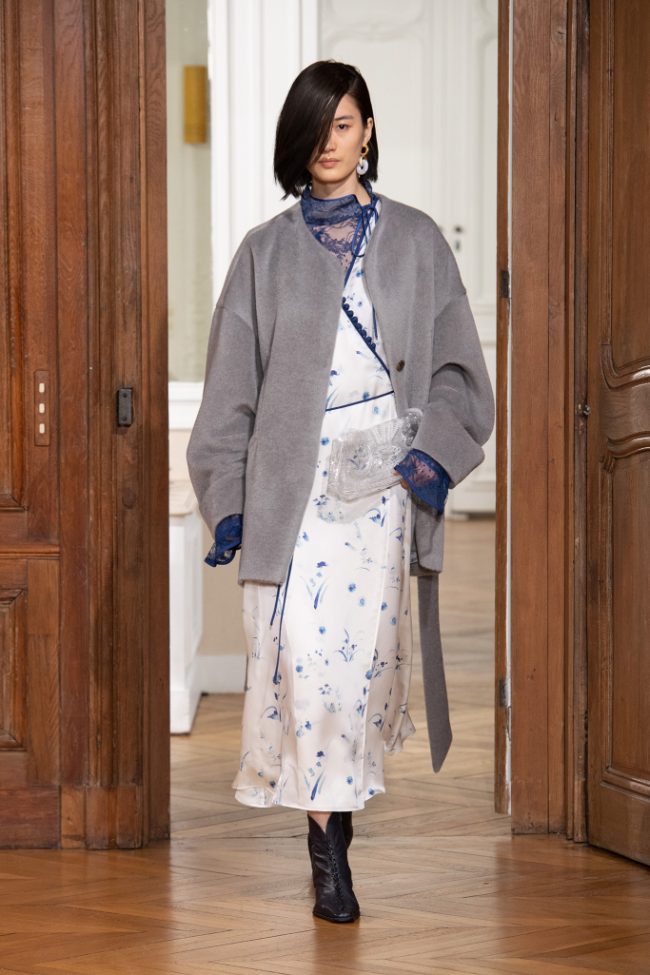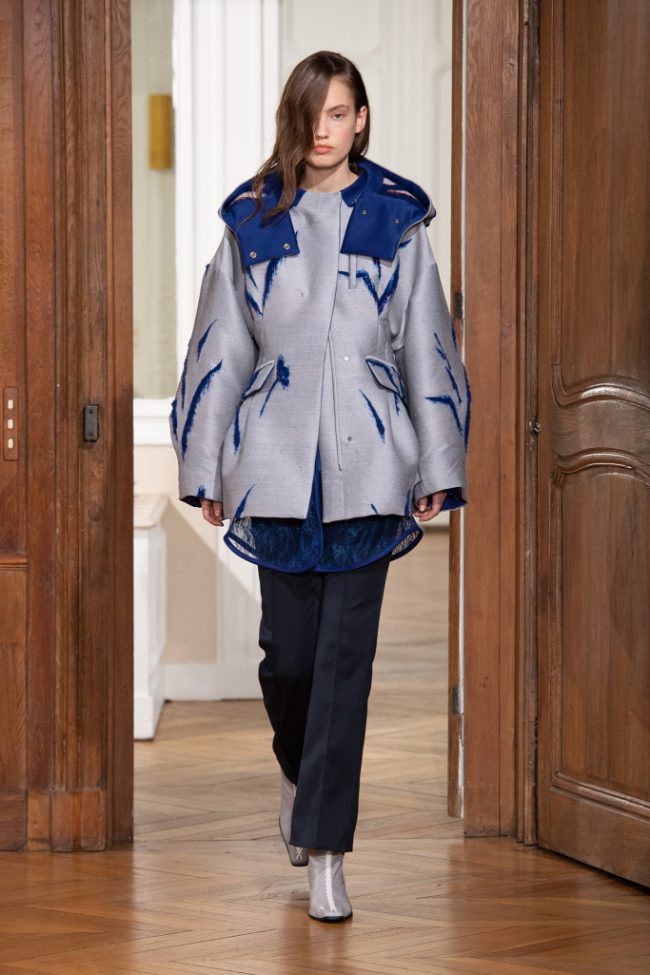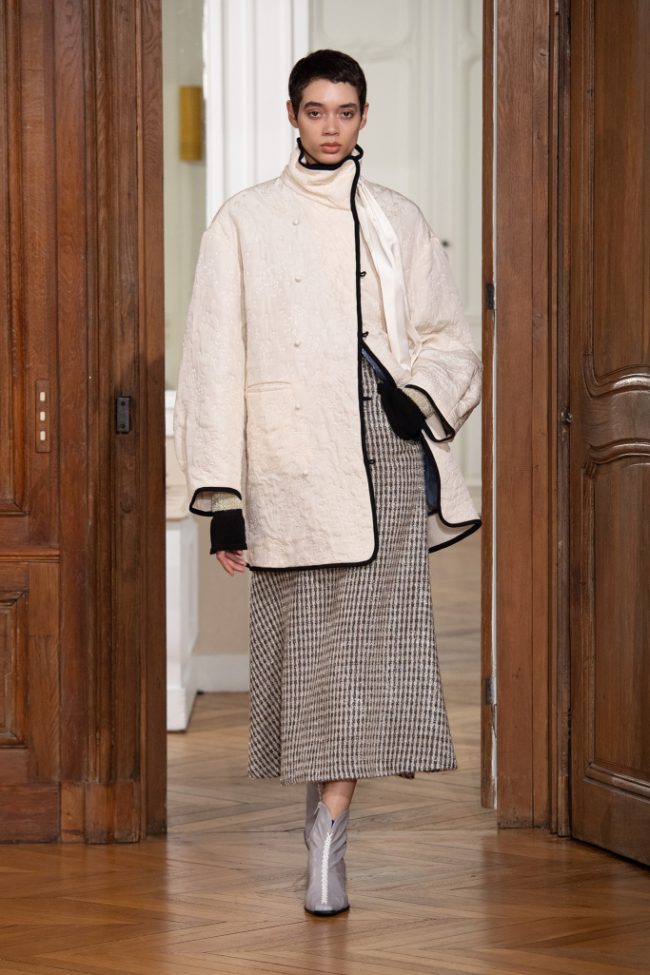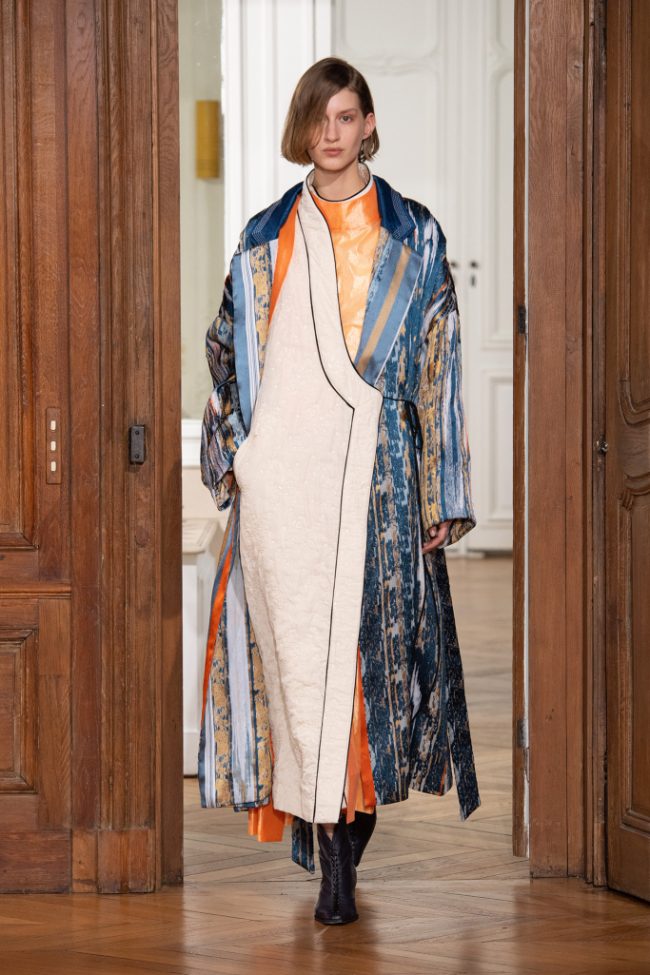 Richard René for Guy Laroche fall 2019 RTW used black marble patterning as his fashion driver. Luxe, jet black fabrics with chards of white lighting running through the looks was drama times 10! A black rabbit walking coat with white intarsia crackling that fit like a glove spoke to the woman who wears Guy Laroche-  impeccable style!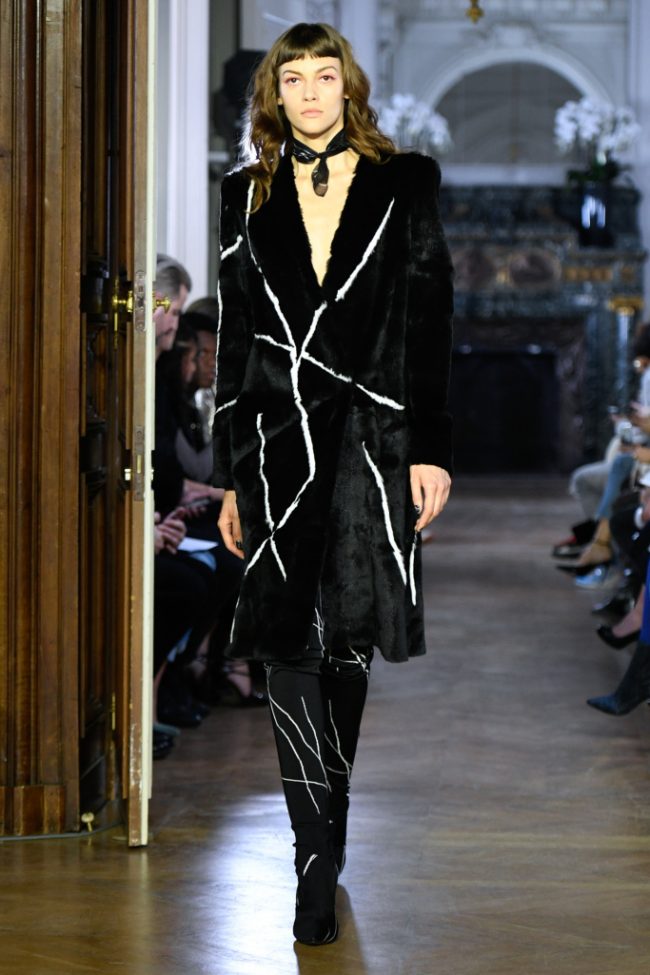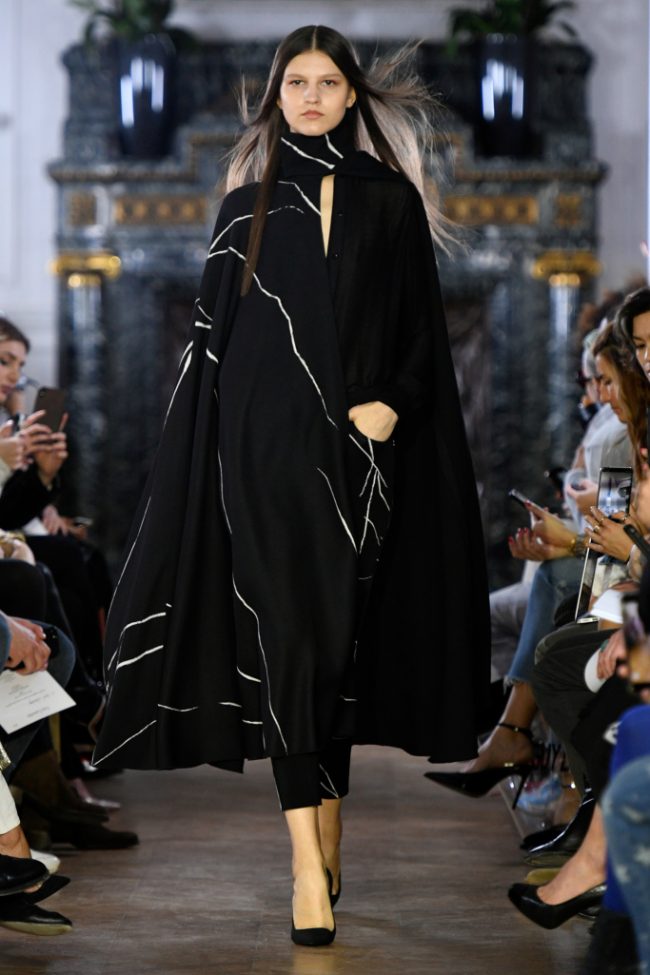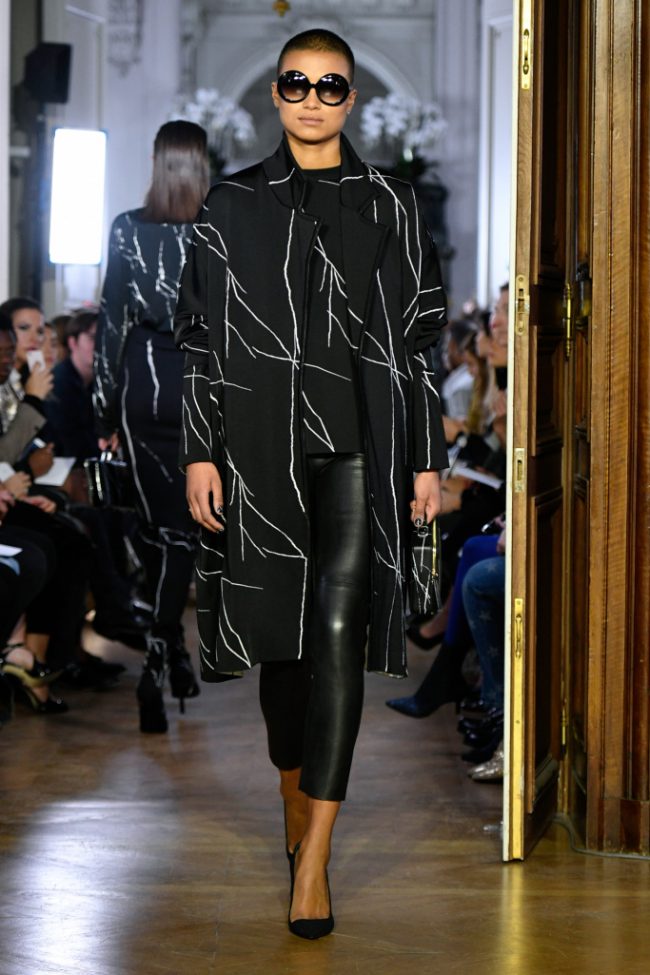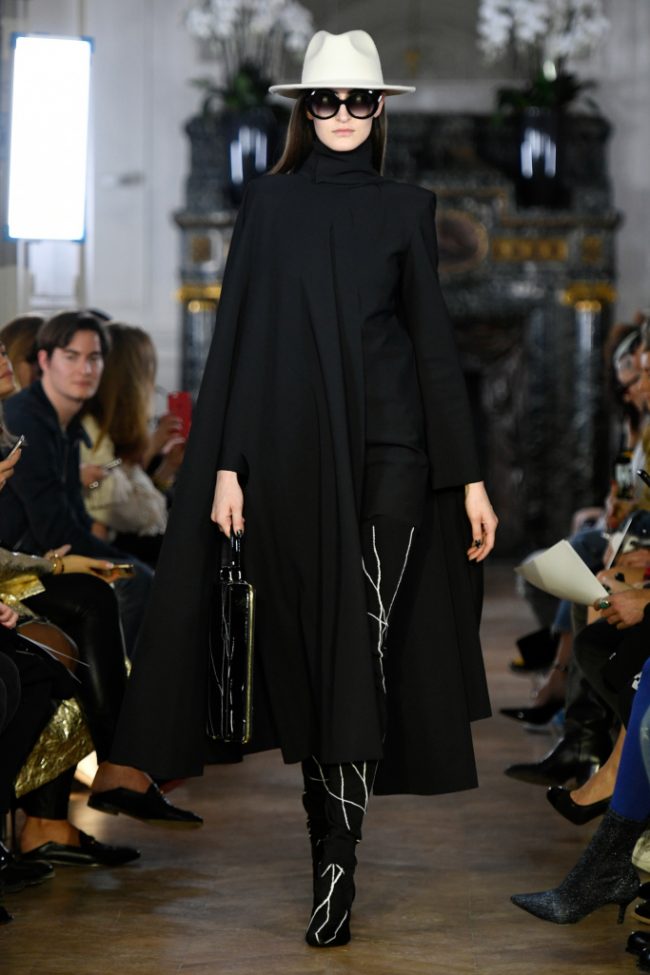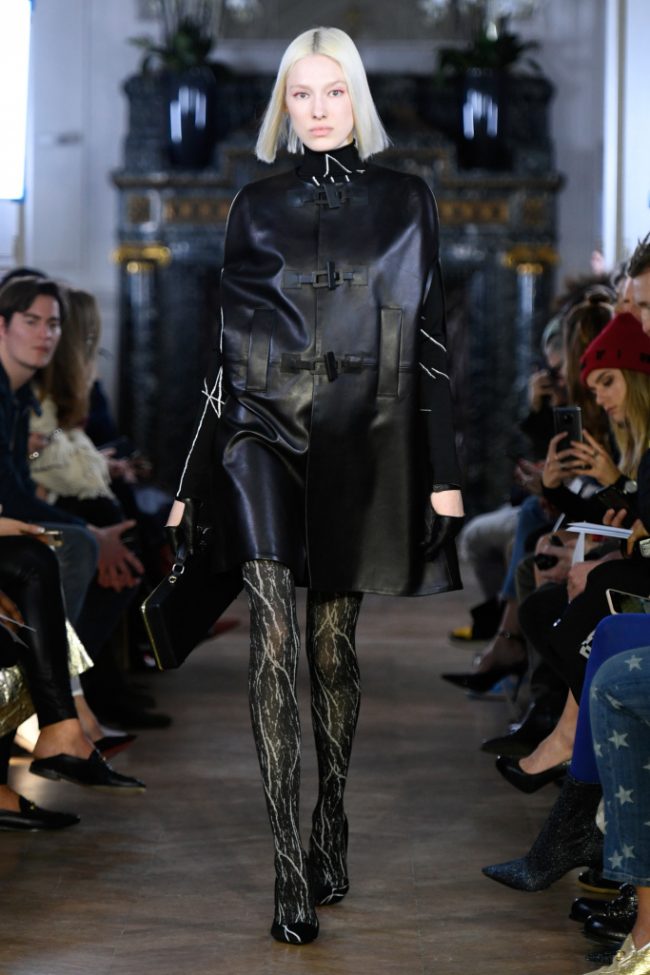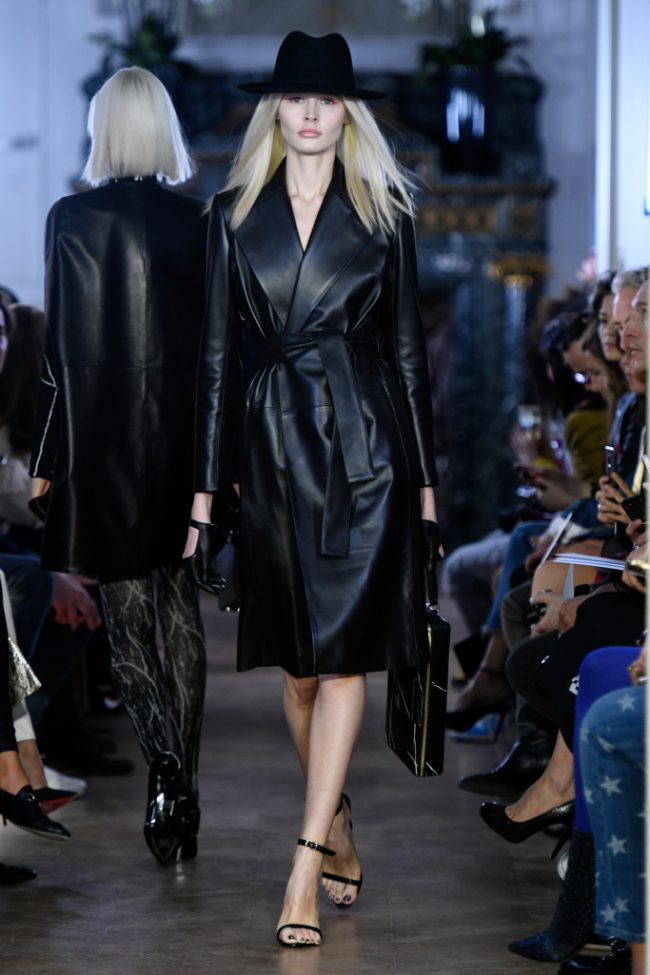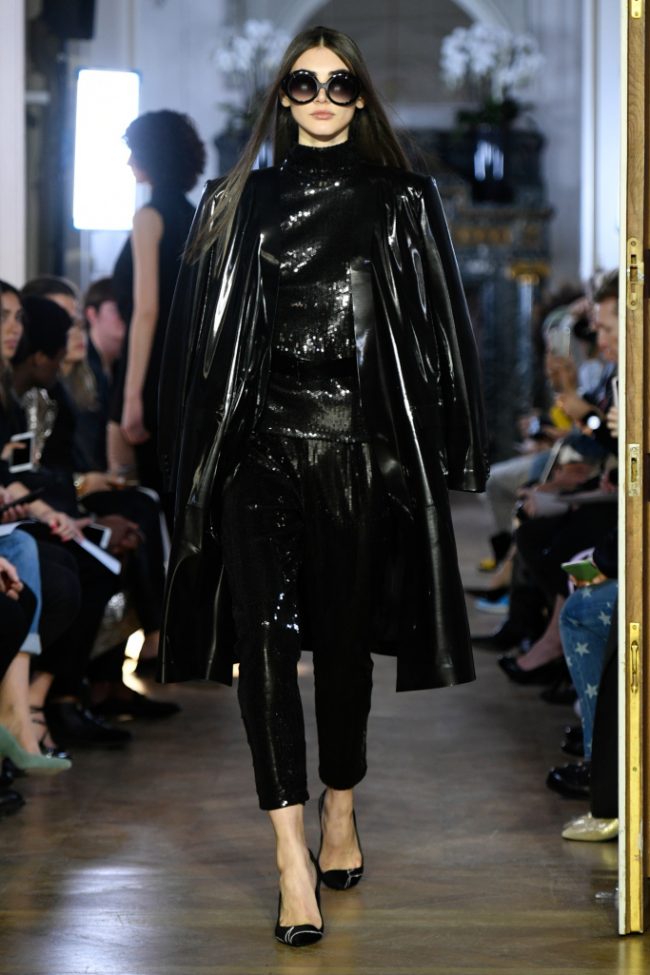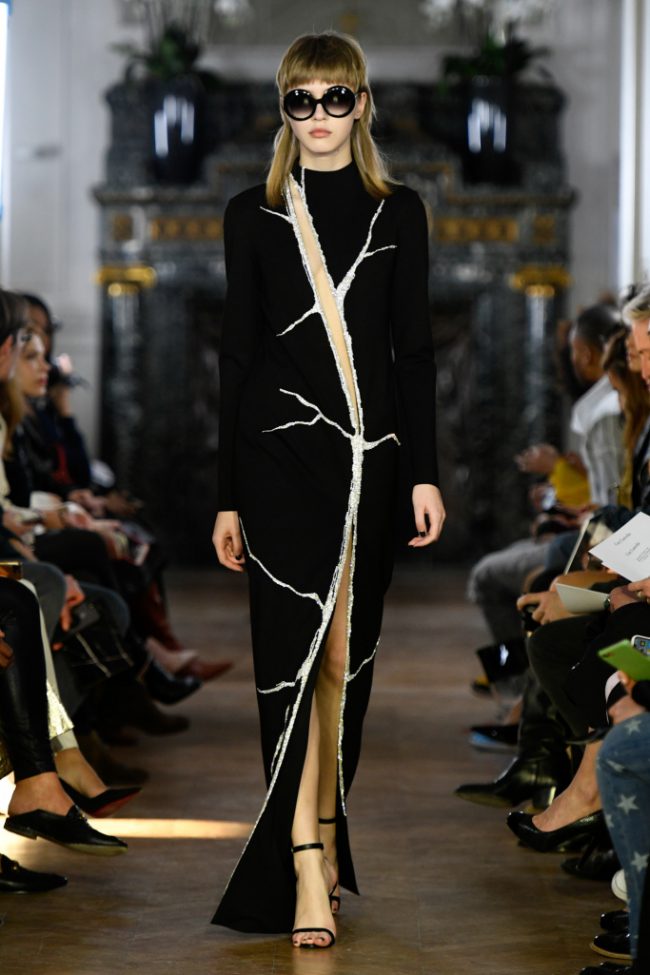 Andrew GN brought out all the wild animals to play for fall RTW 2019. Zebra, cheetah, and reptile prints were everywhere and were we made about it? Not at all! The tailoring was razor sharp too. Beautifully fitted walking coats to body con dresses, these looks were for women who say "hear me roar!"