NYFW Fall 2020 Trends Recap PART 5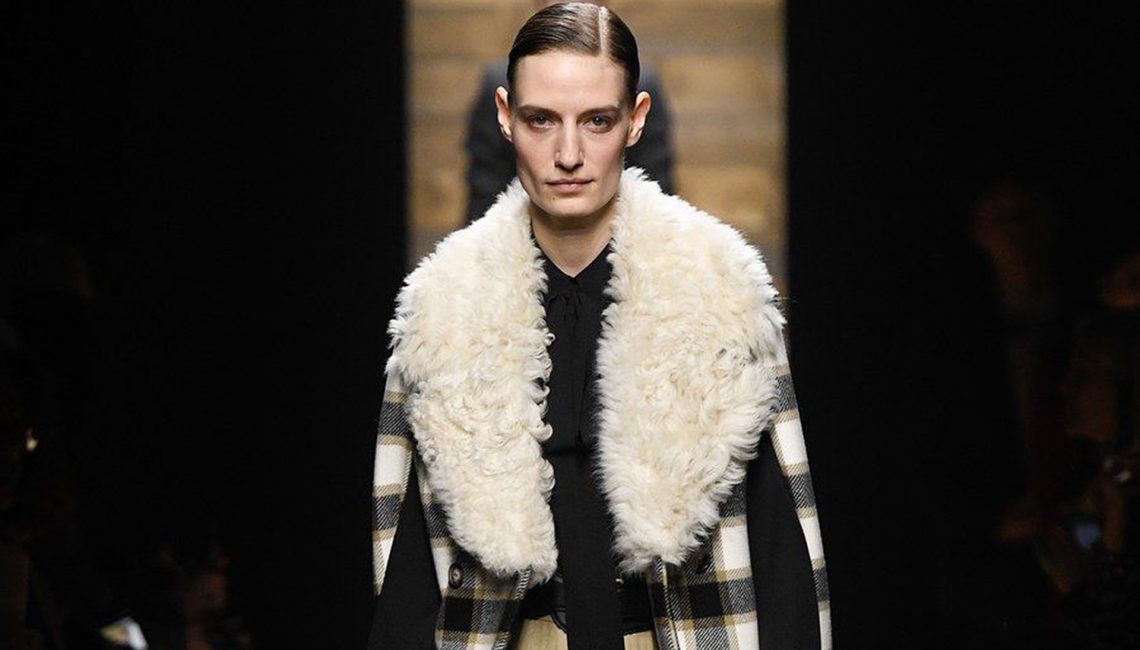 Overall the NYFW Fall 2020 trends tended to play on the safe side of the tracks. Neutral colors, simple patternery, and classic and wearable silhouette and tailoring delivered a sense of nostalgia for fashion lovers.
NYFW Fall 2020 Trends Deliver Nostalgia
We love a good Michael Kors collection and his fall 2020 RTW was as good as any! Almost 40 years with a needle and thread, pencil and paper, imagination made into today's fascination, Kors' brand is long on high style and short on fussy. These pieces could be considered very "town and country" with lots of chunky knit sweaters, riding boots, and wool riding capes contrasted with rich lamb and mink trims and linings. A gorgeous grey muskrat walking coat was our everything! Smart, unique, sophisticated, and versatile.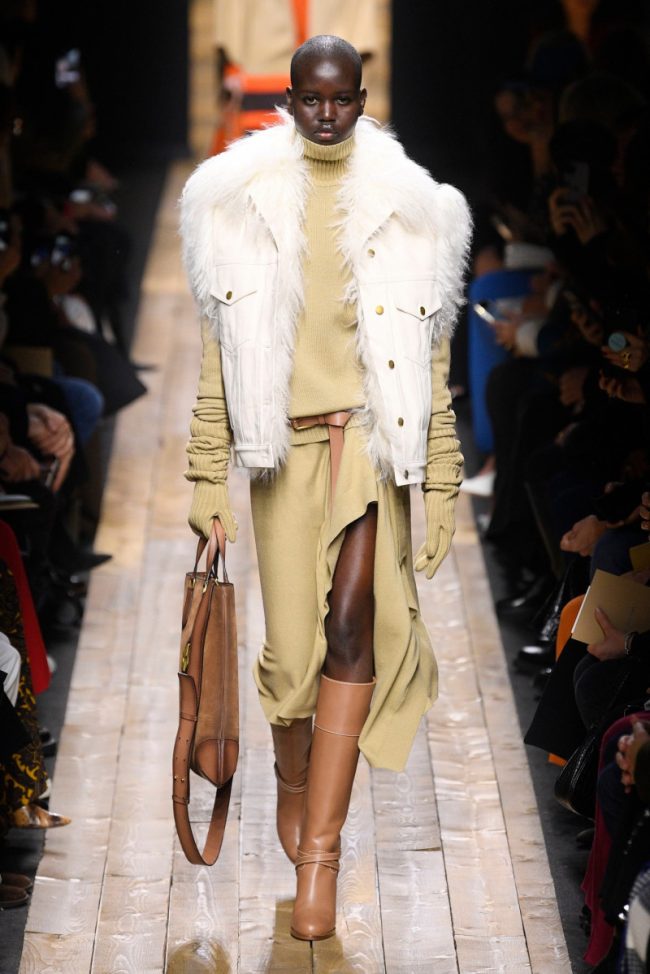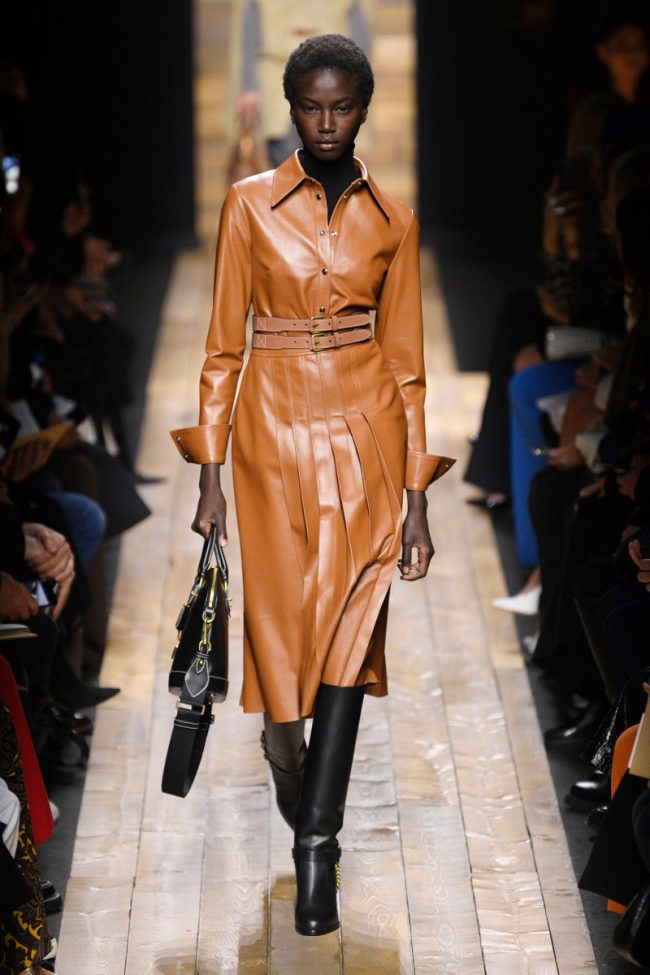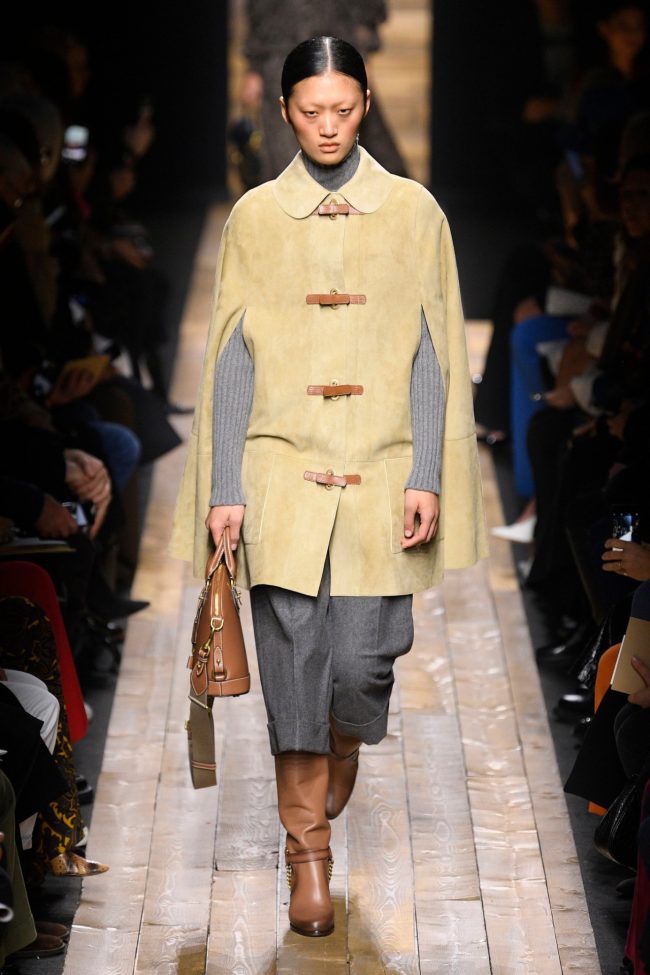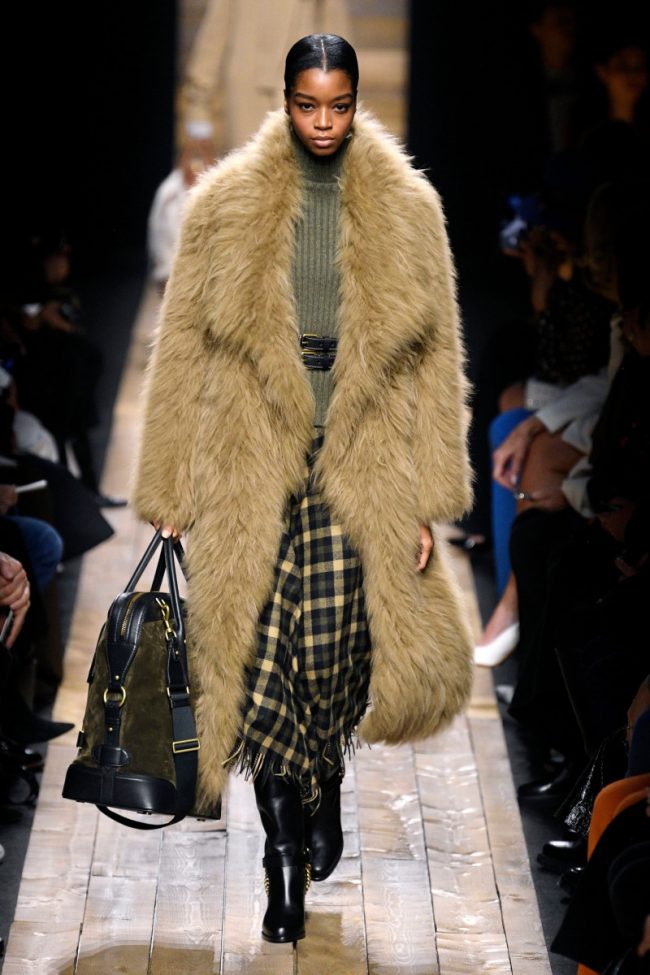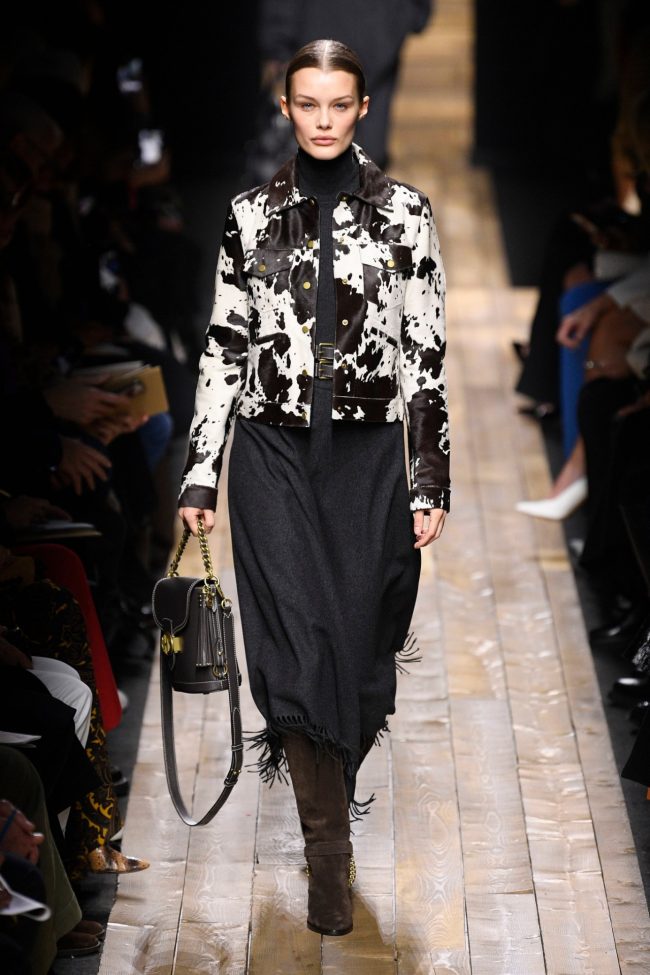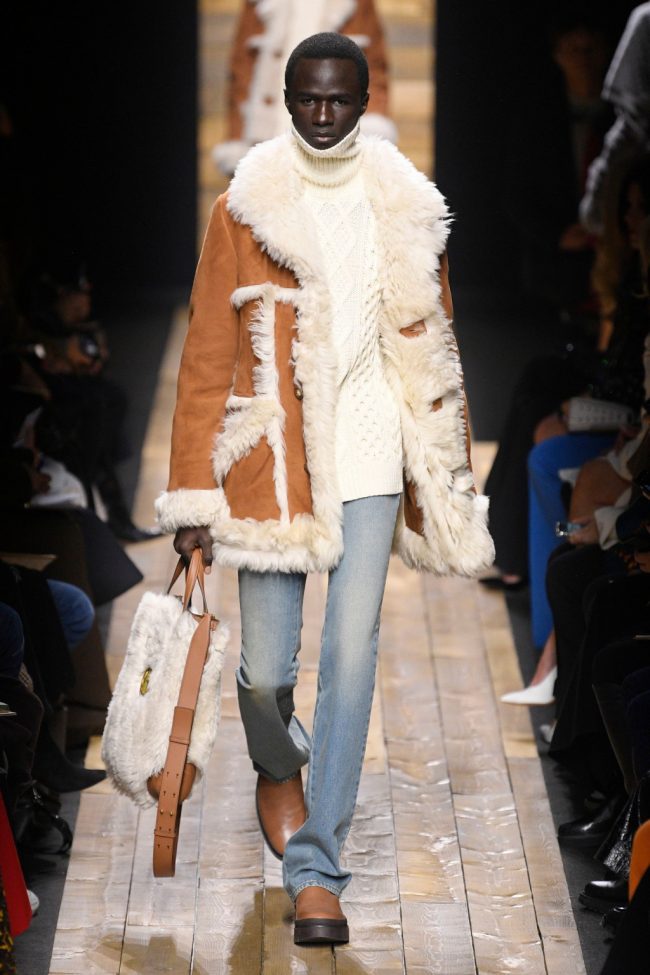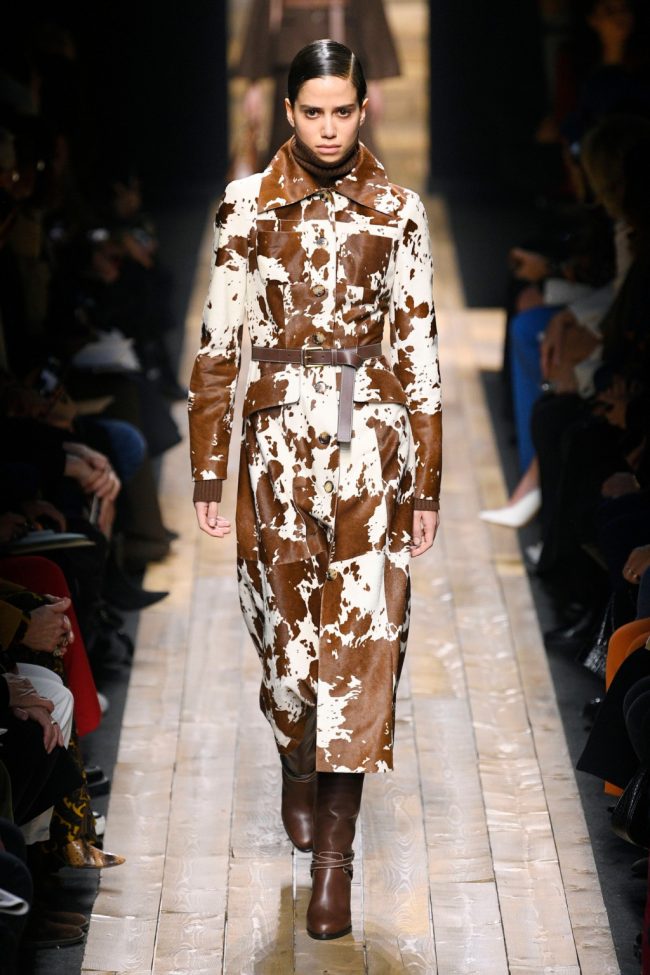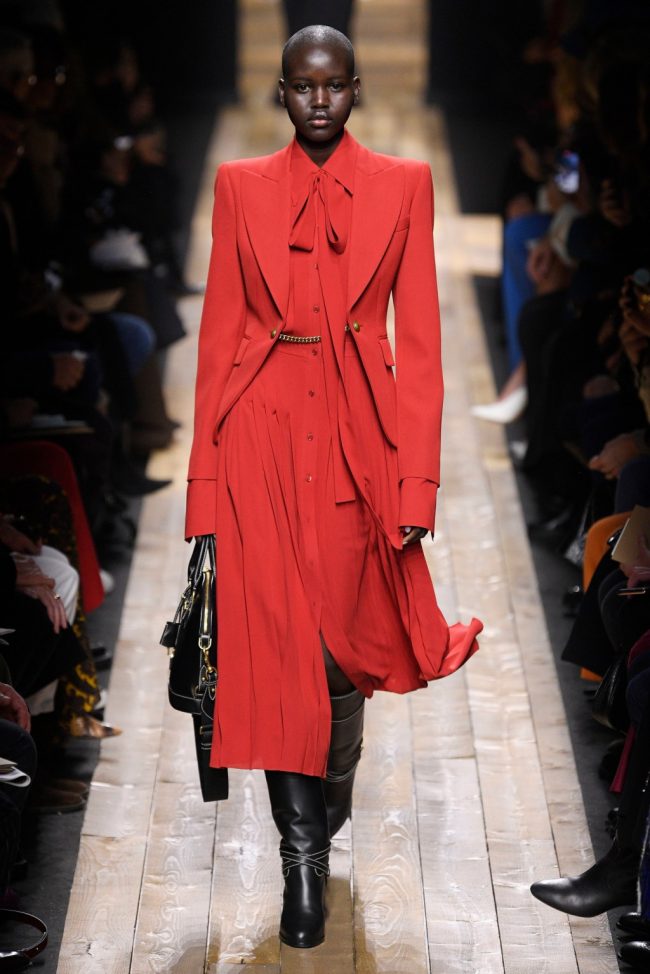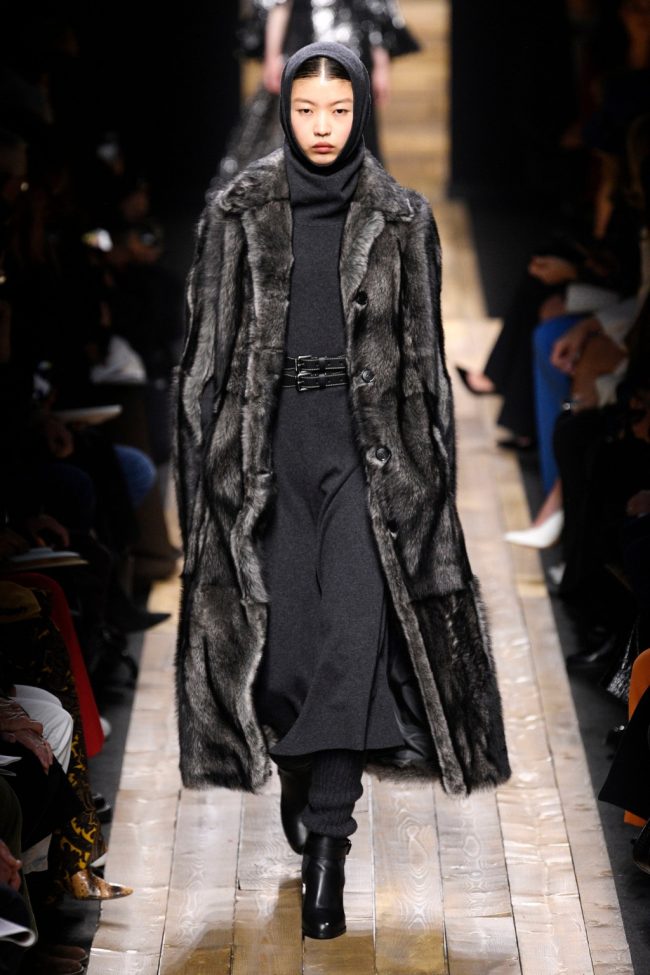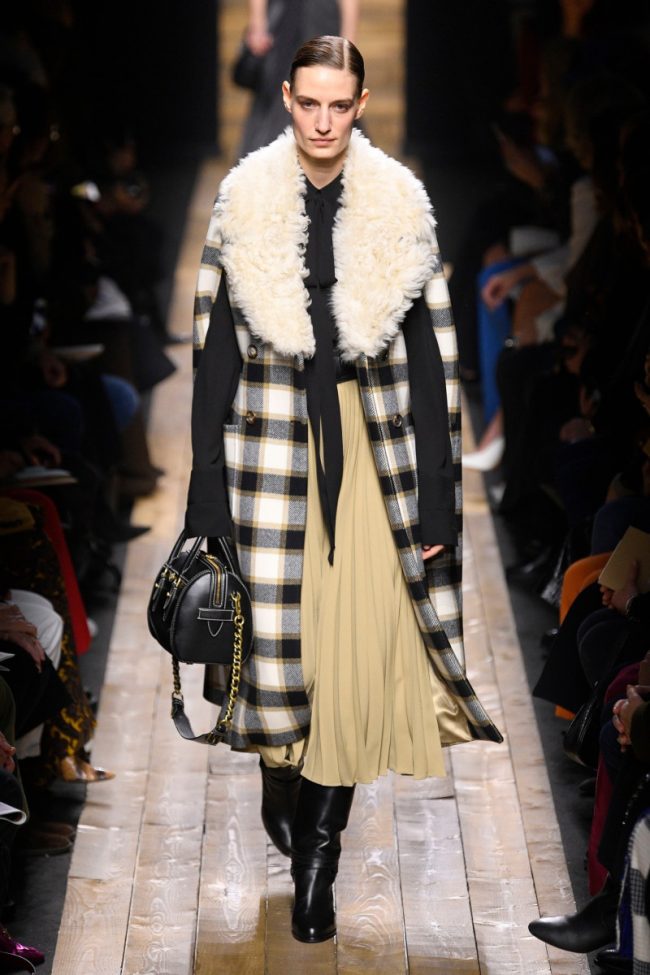 Reclaimed fur is really gaining traction among designers and Marina Moscone showed some of the best for A/W 2020 RTW. A whisky mink capelet with rhinestone button was vintage glam that they young hipster can embrace. The pretty colored antique pink mohair coat with olive colored mink lapels was another perfect example of "everything old is new again." A dove grey rabbit collar atop a cheetah print retro coat looked anything but old and used. Moscone deserves  a lot of credit for her ability to design  using her instincts and not following the crowds. She appreciates luxury and embraces sustainability. Well done!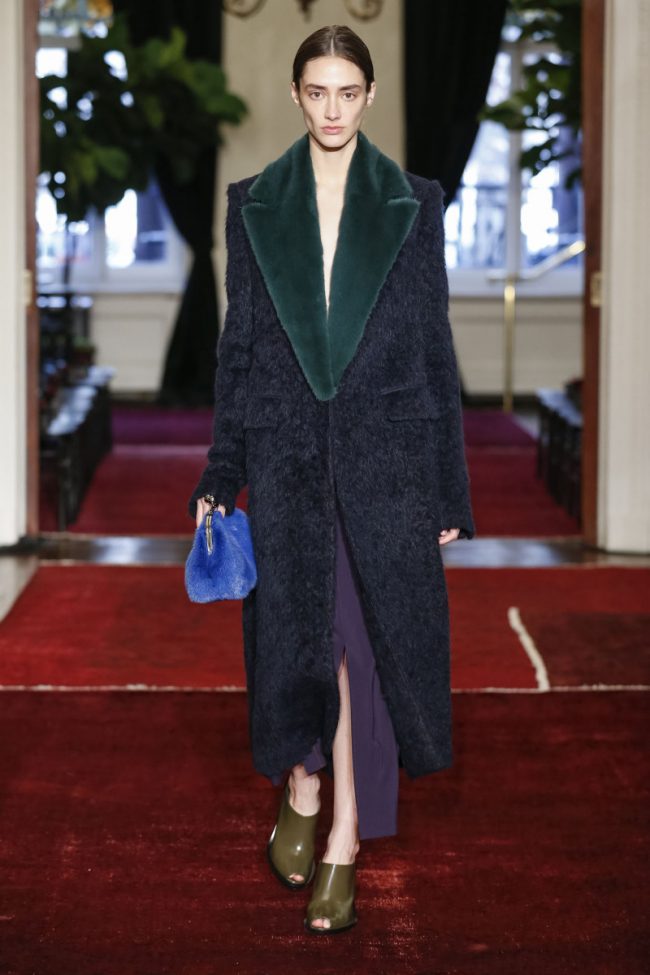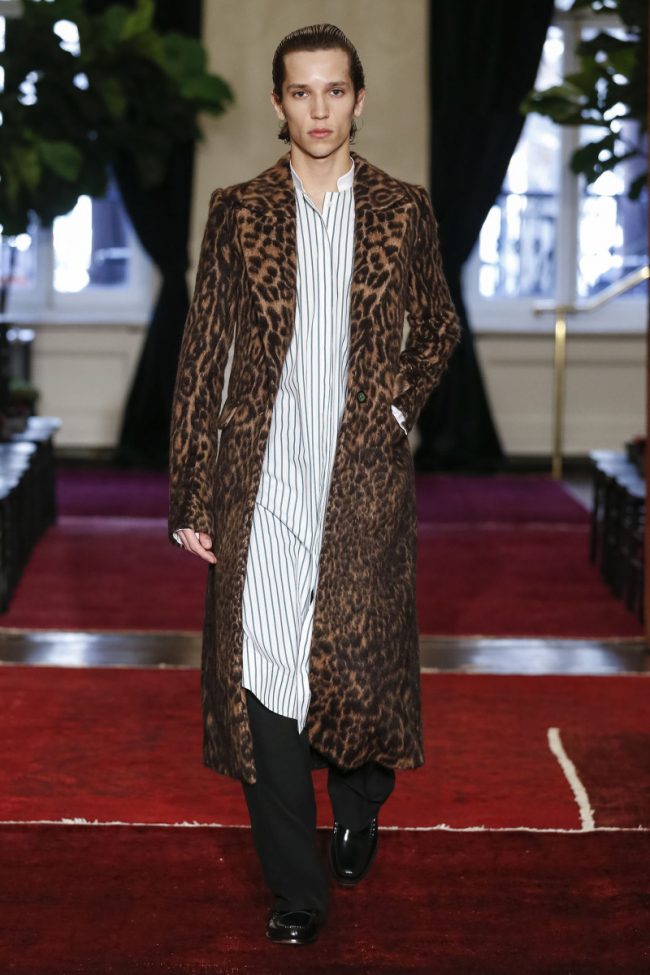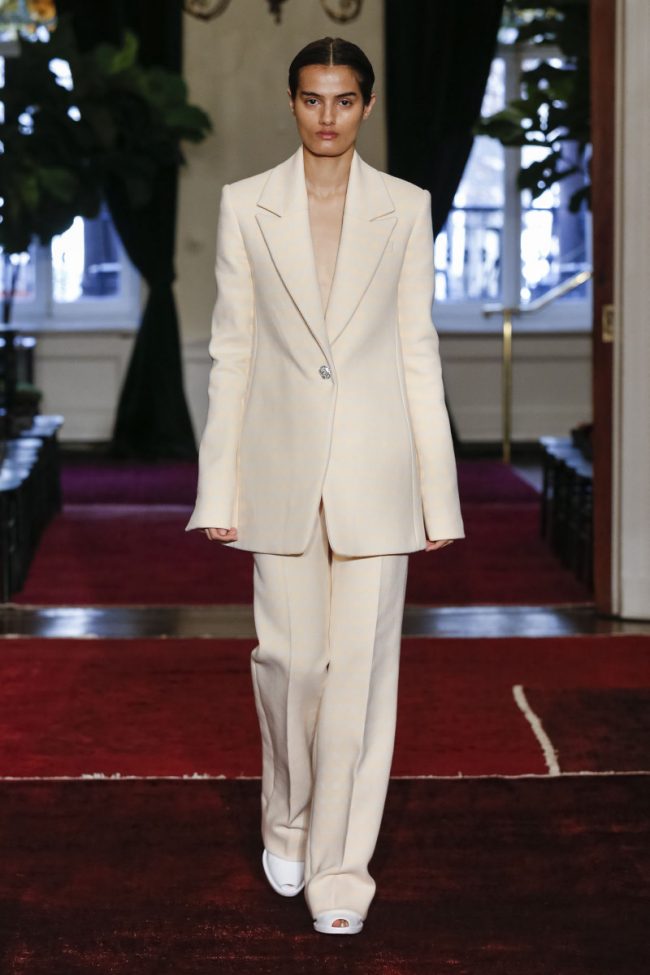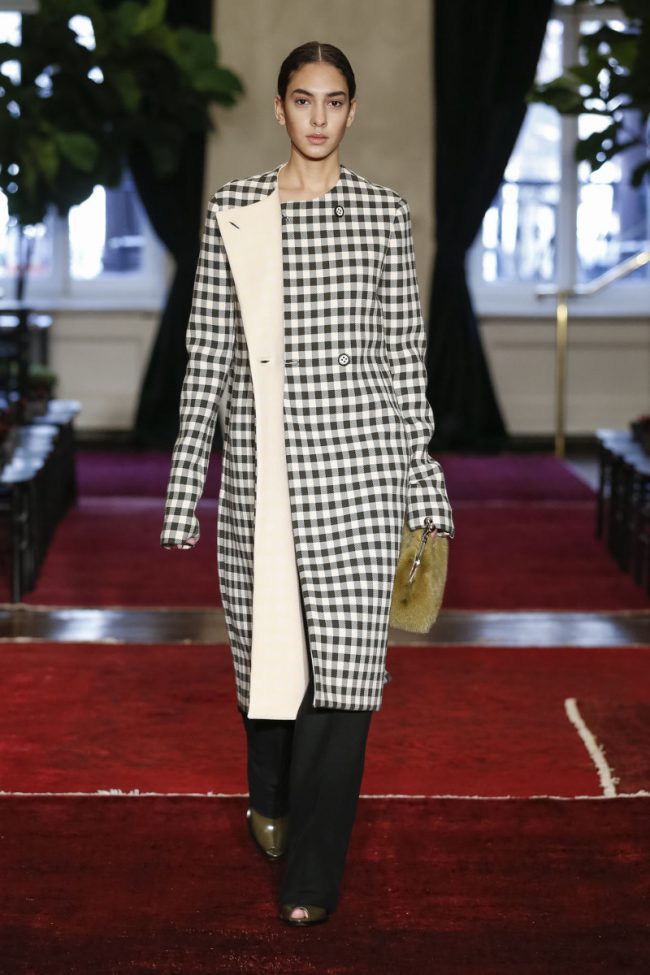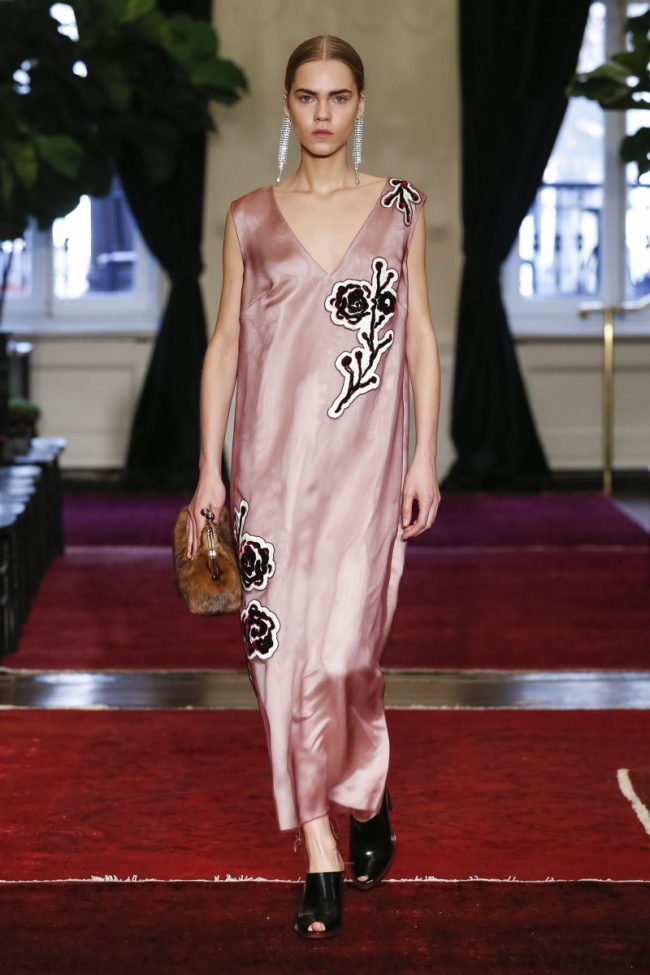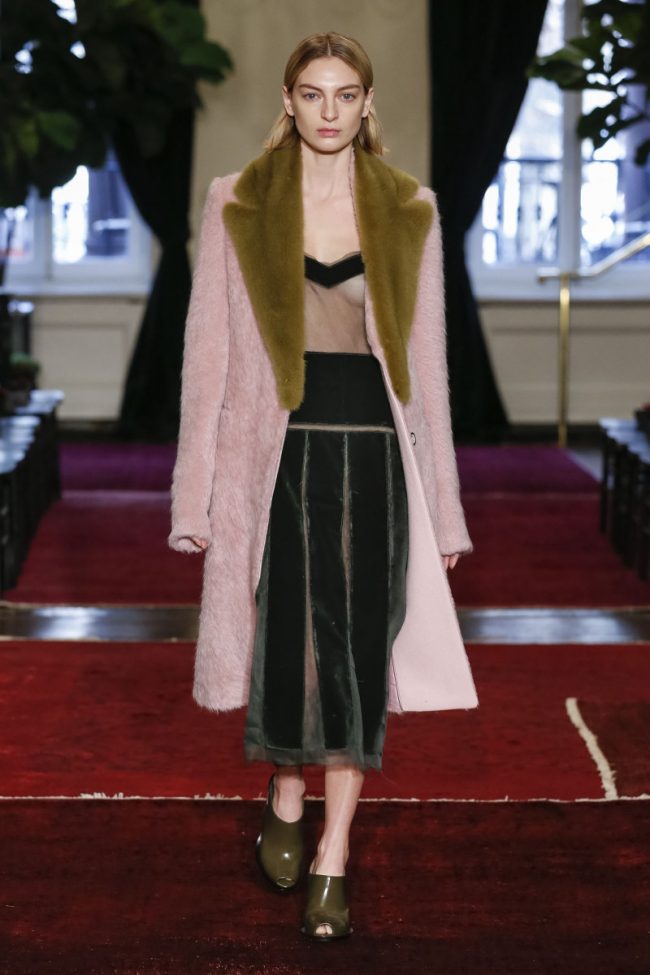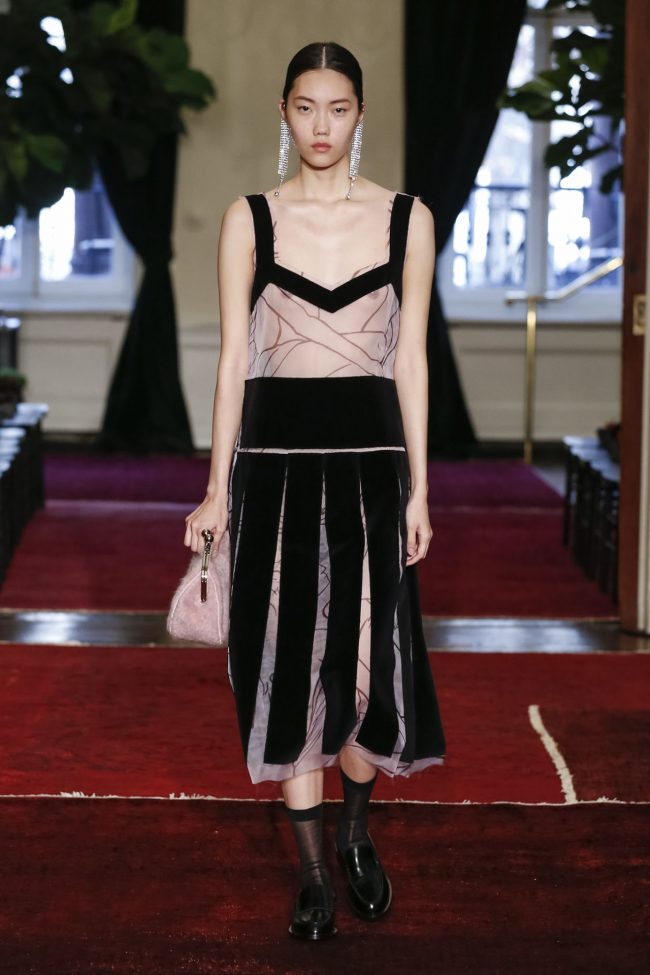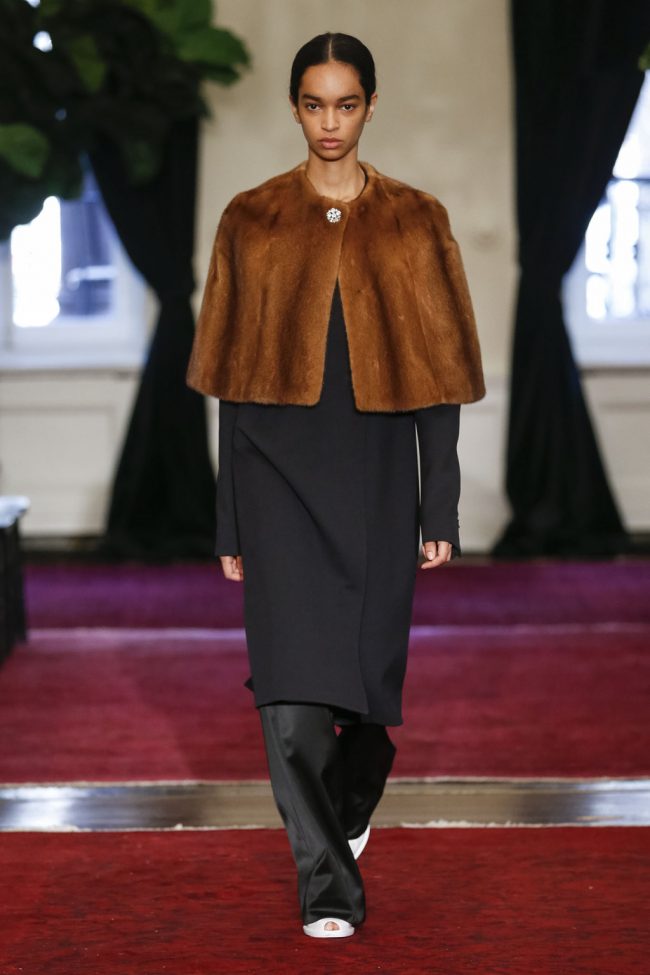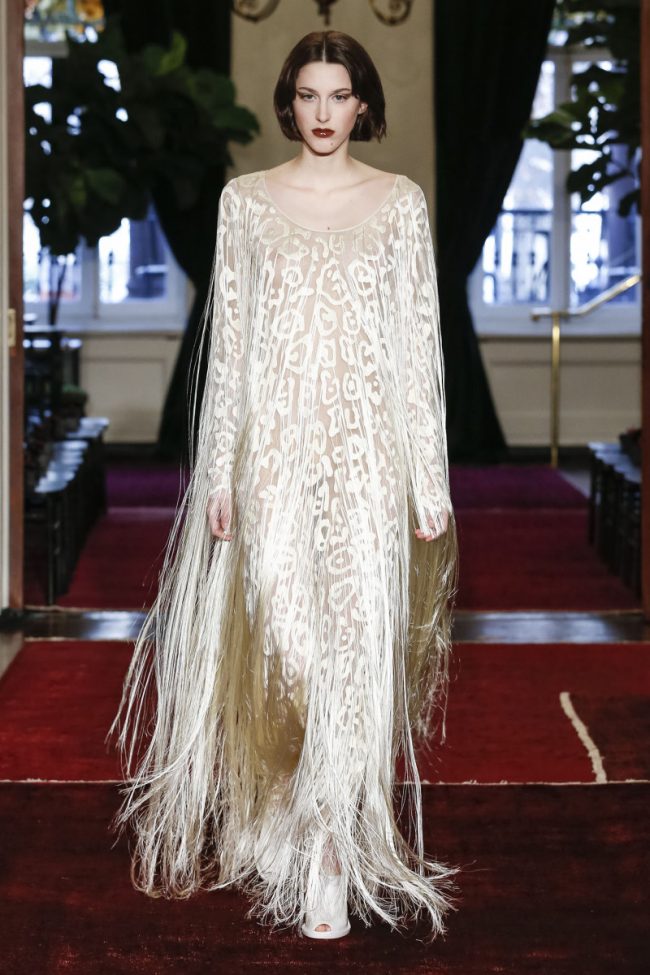 With the support of the CFDA/Vogue Fashion Fund, emerging designer Alejandra Alonso Rojas put that investment to great use for fall 2020.  A true artisan designer with a rich heritage, Alonso Rojas used her signature natural dyes made with flowers and leaves. Lots of gauzy dresses were a great canvas for the watercolor pallet, her rich leathers, supple suedes, and plush fur completed a sumptuous collection that begged to be touched and coveted.