NYFW Fall 2020 Trends Recap PART 1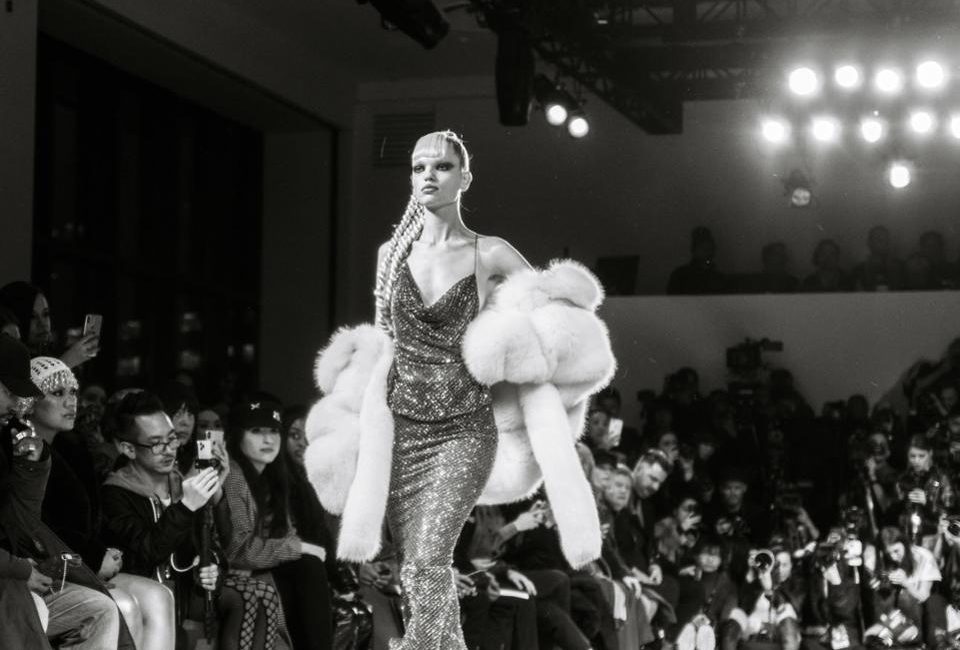 The NYFW Fall 2020 trends from the runway were far more bold than we had anticipated. With all the chatter and activity around restricting creativity in fashion, it didn't stop veteran and emerging designers from showcasing their creativity with natural fur. You better not tell any of these designers that "it's cool to fake it"!
Natural Fur Still Reigns Strong as one of NYFW Fall 2020 Trends
While some mourn the passing of sweltering hot summers, we can't wait to wrap ourselves in warmth for fall and winter. As the temperatures drop, we pile on the layers from Ulla Johnson. Her RTW 2020 F/W  was a full fashion forecast with smart separates, lots of cool jewelry, and her new line of optical accessories! Her global influence manifested in terra-cotta, evergreen, and eggplant colored leather rounded shoulder coats and baggie pants. Paired with any of the funky fur coats she showed, we say "let the layering begin!"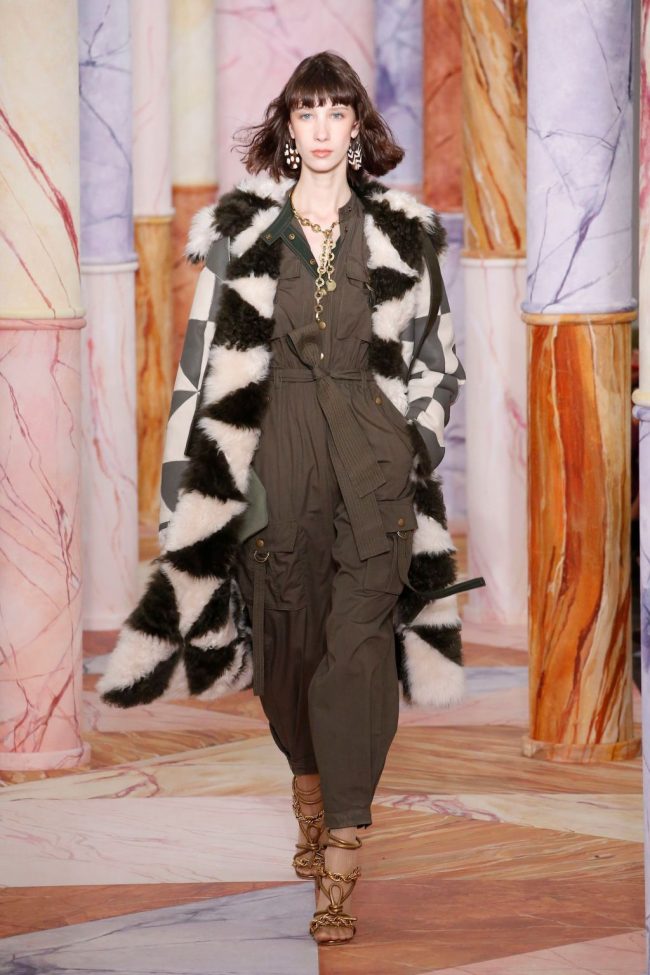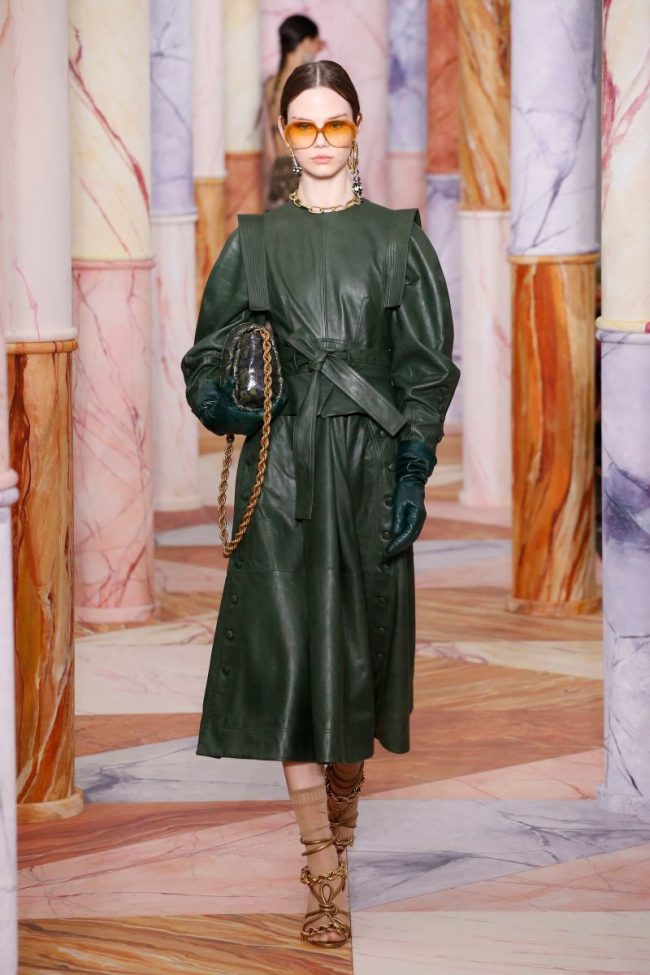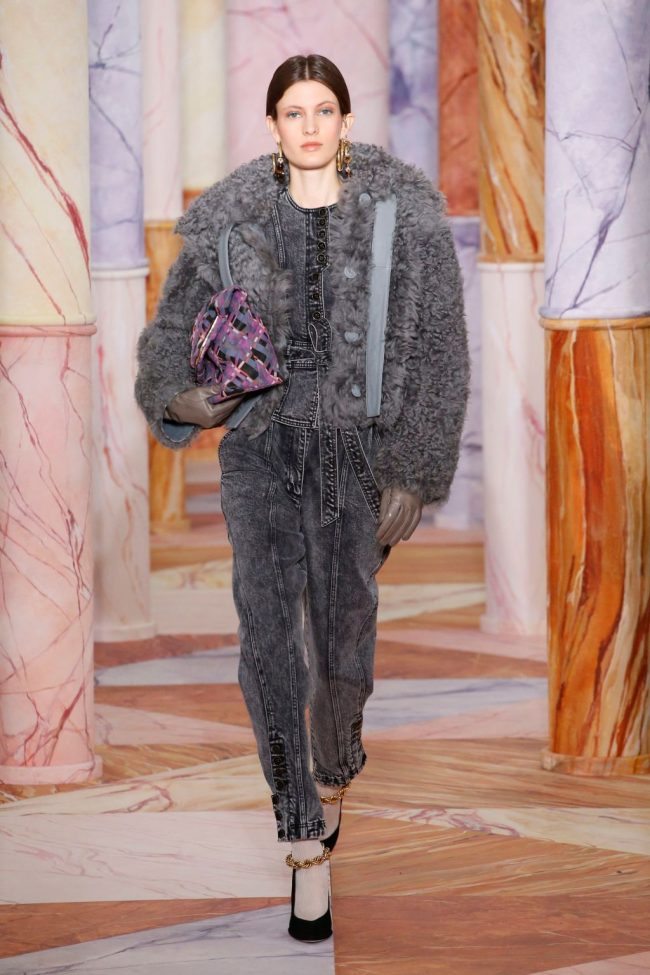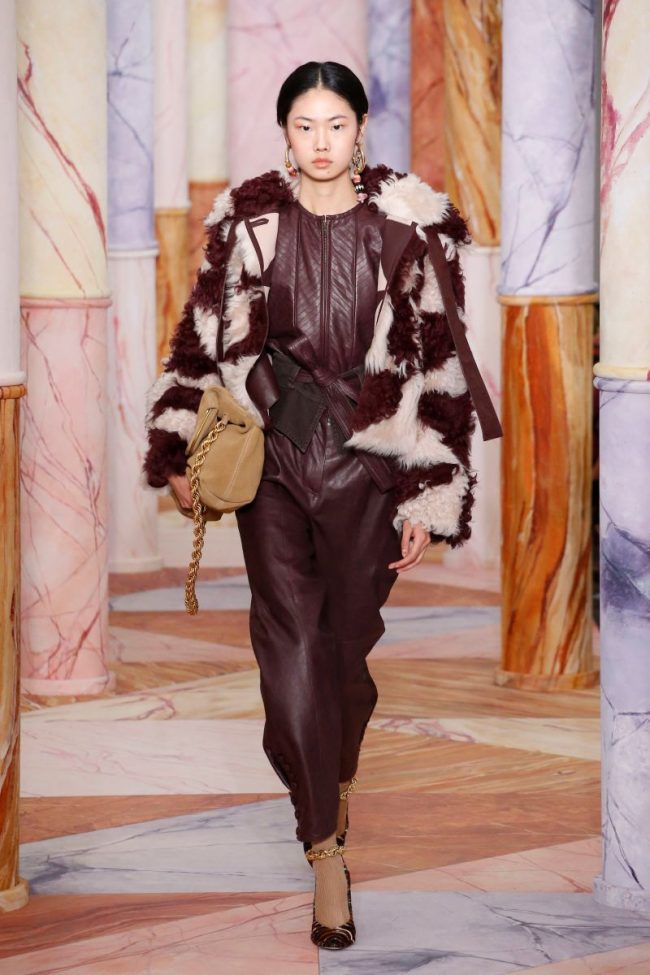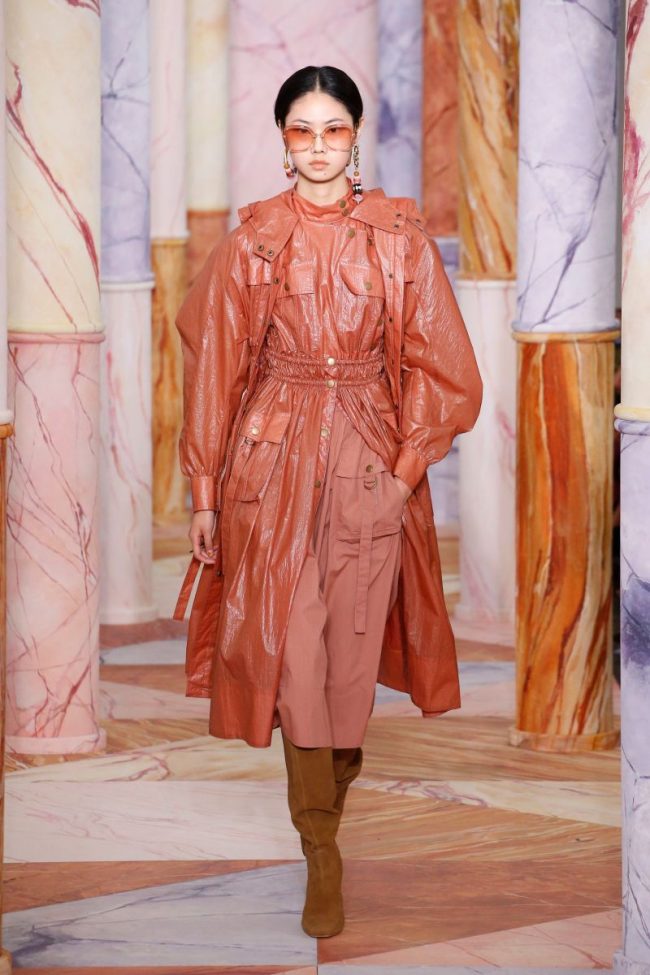 We love when fantasy and reality meld together to create a theme idea for a collection. Enter Monse. Fernando Garcia and Laura Kim, the creative team behind the brand, said of their F/W 2020 show, "we realized he kind of looks like a Monse fox," Kim said with a laugh, referring to the film Fantastic Mr. Fox, the 2009 Wes Anderson film. The main character, Mr. Fox, dressed in thrifty patchwork suits. Happy accident or not, the entire collection was a mash up of plaid swatch fabrics, trench coats, cut out tops, and smart detective-like business attire. What was most interesting was the use of reclaimed fur! This was one of the first coats we've seen that showed just how versatile and reusable fur can be.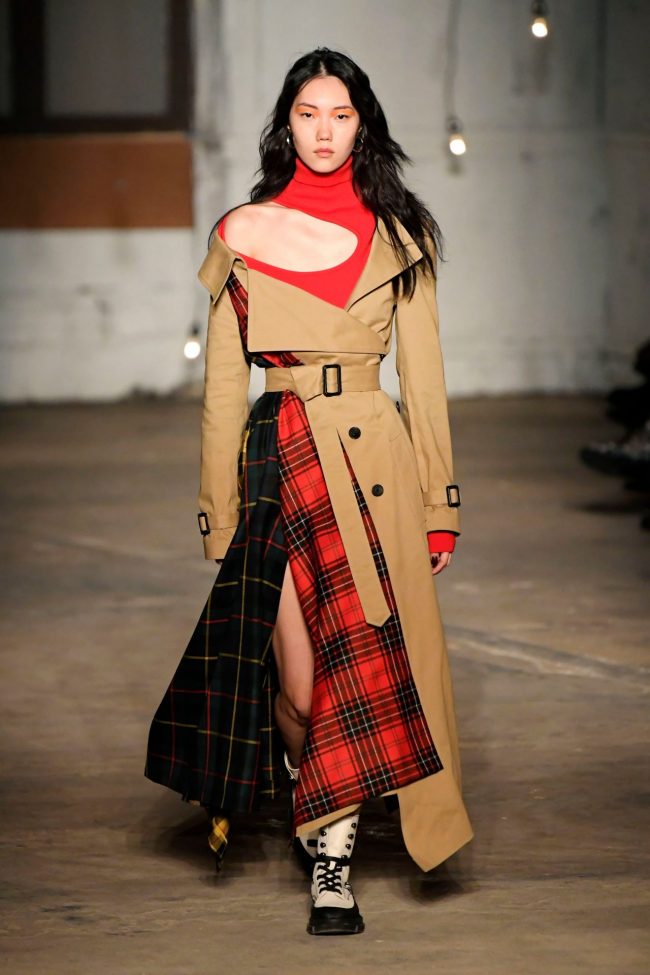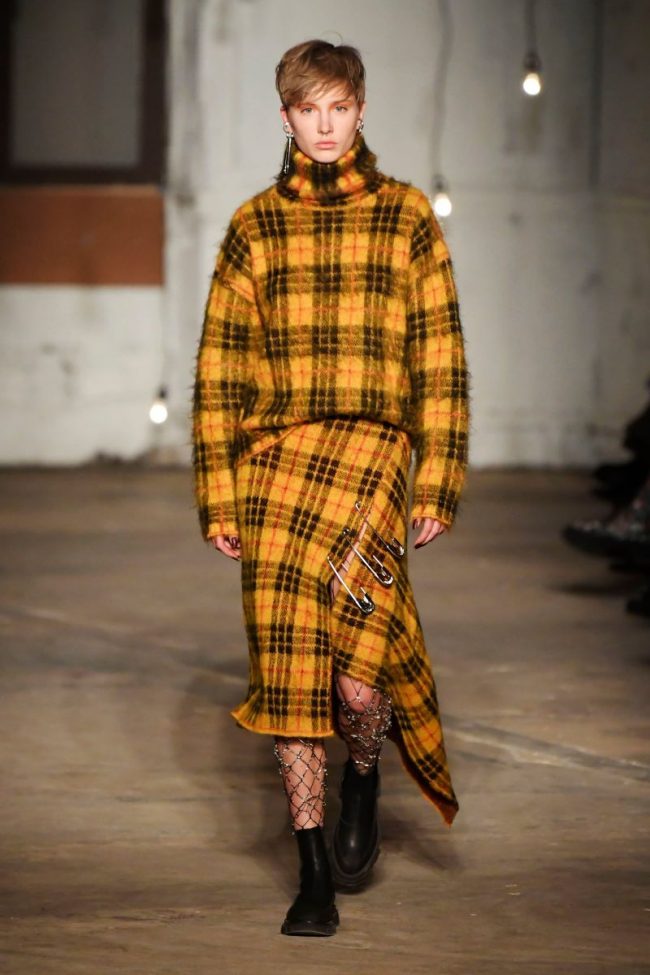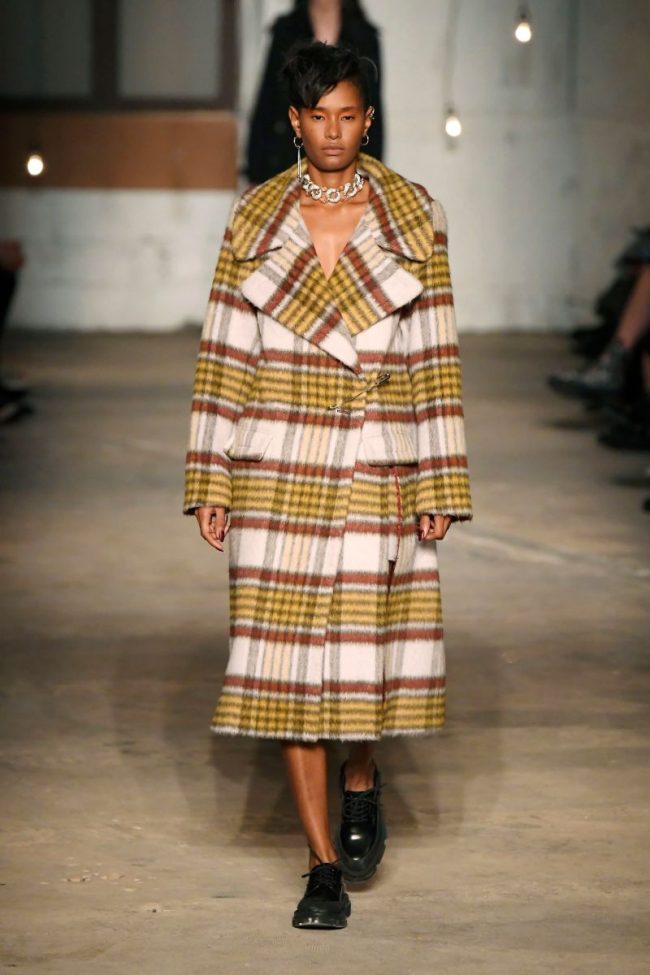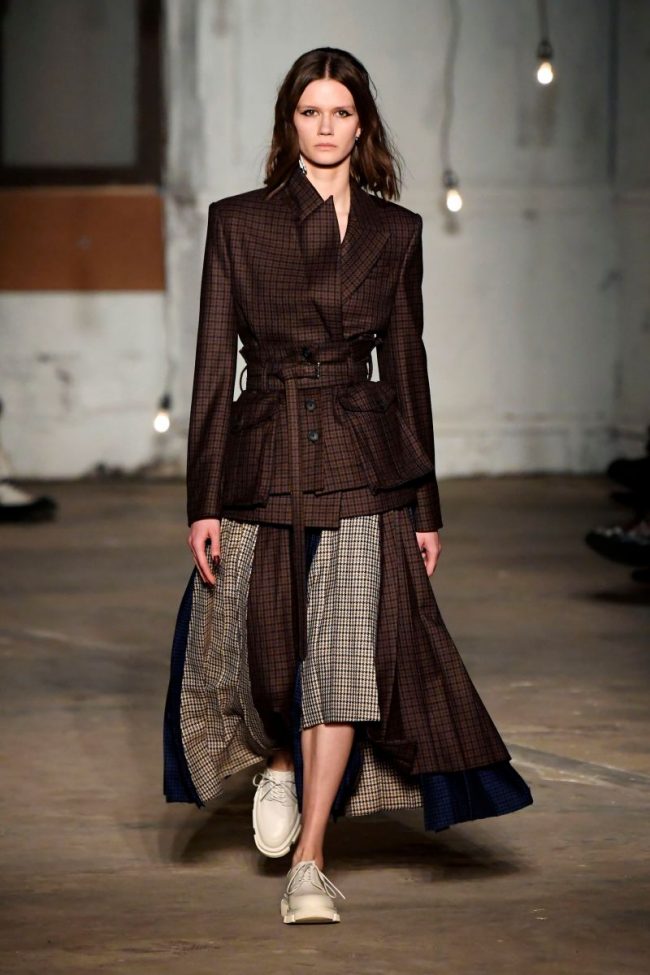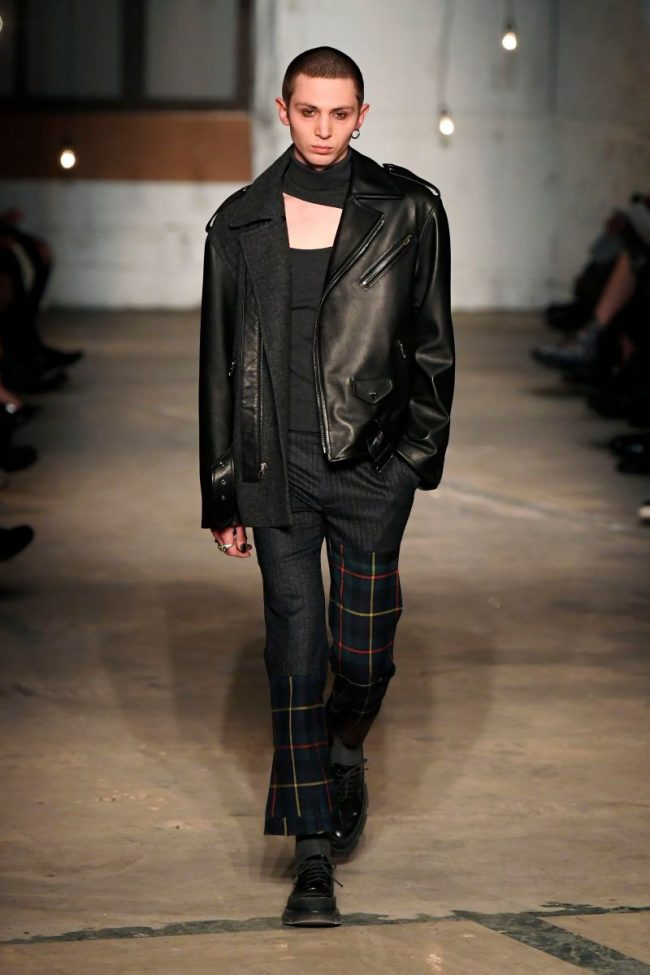 Rich, thick leather was the star of the Sandy Liang F/W 2020 RTW show with teddy bear curly lamb playing a supporting role- two combos that are twice as nice when paired together! A long Marlboro man leather coat in distressed black and tan framed by a frothy white lamb collar was badass and beautiful. Adding white curly lamb as racer stripes on the sleeve of a techno puffy coat was something new and unique. Not to miss—snow leopard fur platform loafers. Move over "Big G"-you dropped fur from your line including your famous loafers and now there's a new sheriff in town!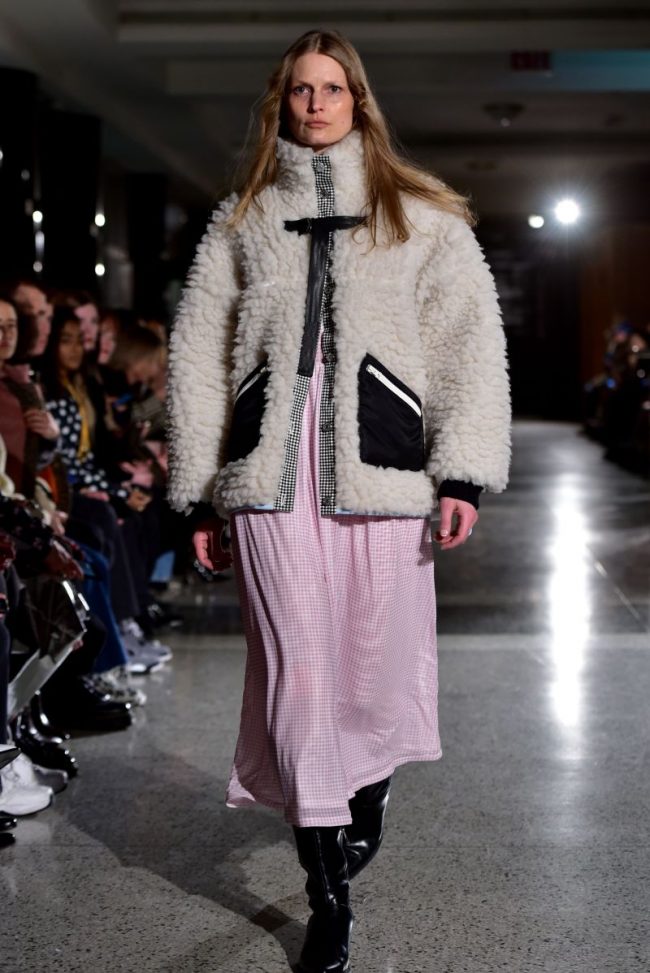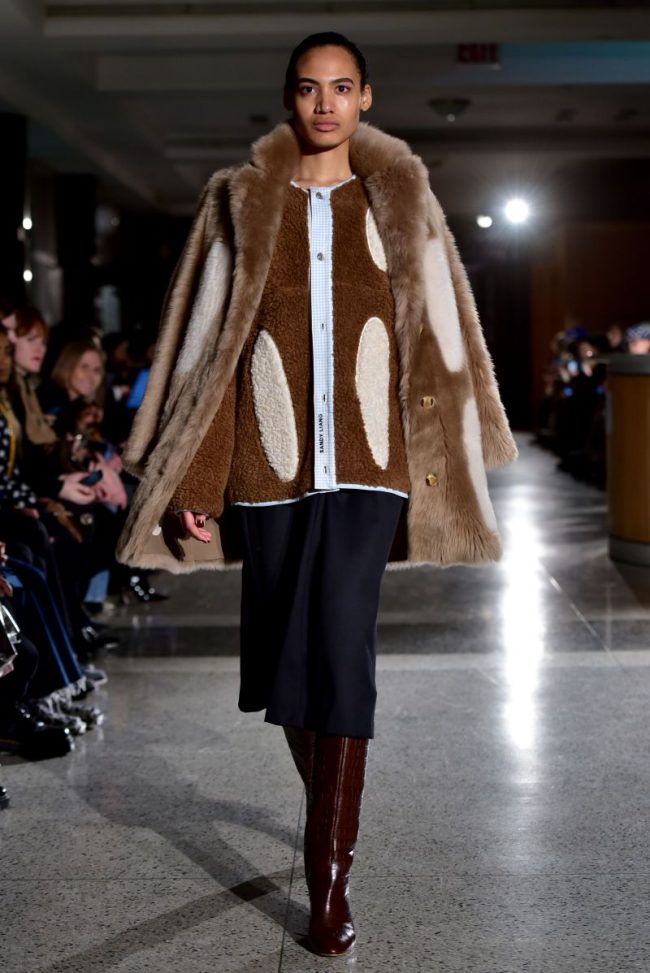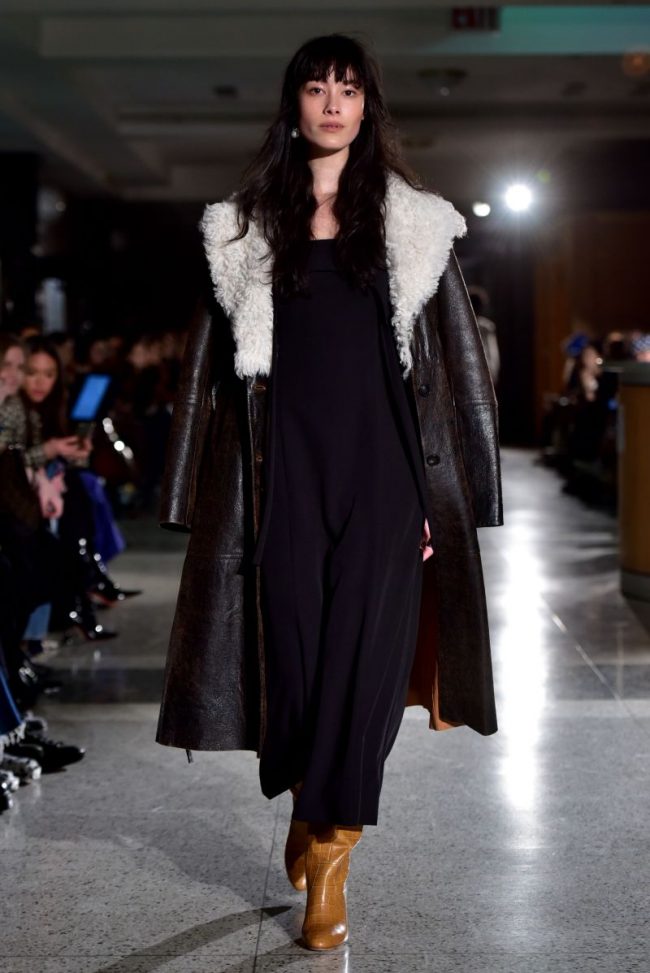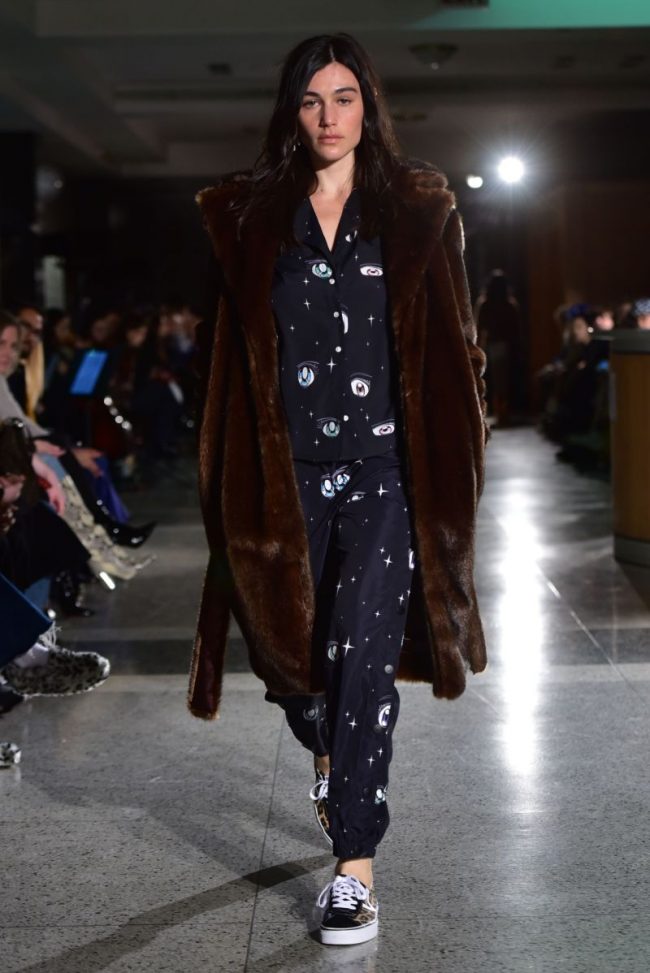 Whoah! LaQuan Smith's RTW for fall/winter 2020 just blew our minds. A cacophony of cheers greeted each piece as the models strutted with some serious swagger down the runway. Micro mini leather dresses and puffy nylon over the knee boots played up proportions. Mink used for giant duffel bags, a gorgeous wrap waist cropped jacket, and a cute bucket hat gave a lot of versatility to the fur. White fox fur coats and bags made us fall in love with this fur all over again.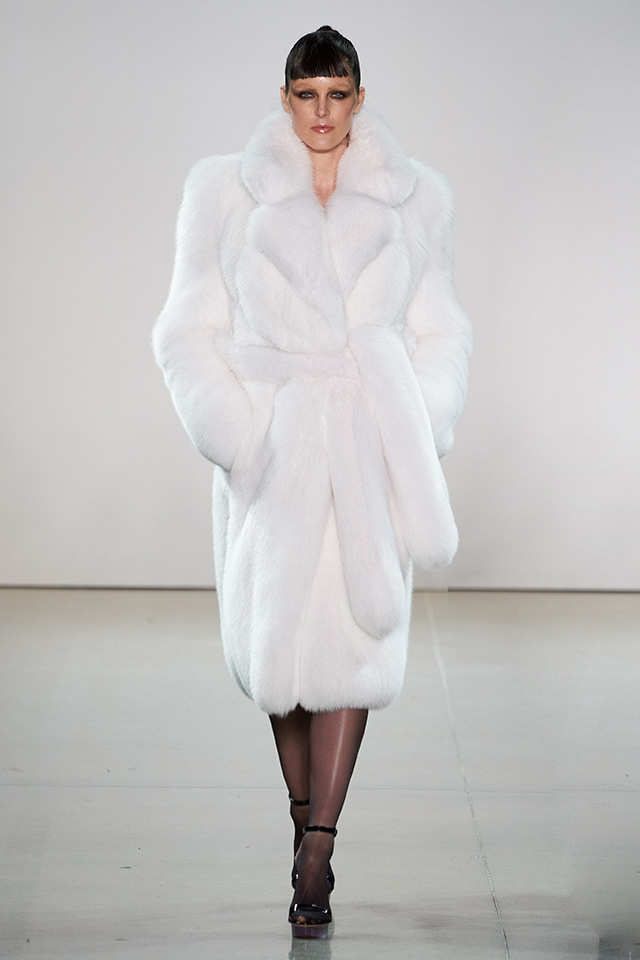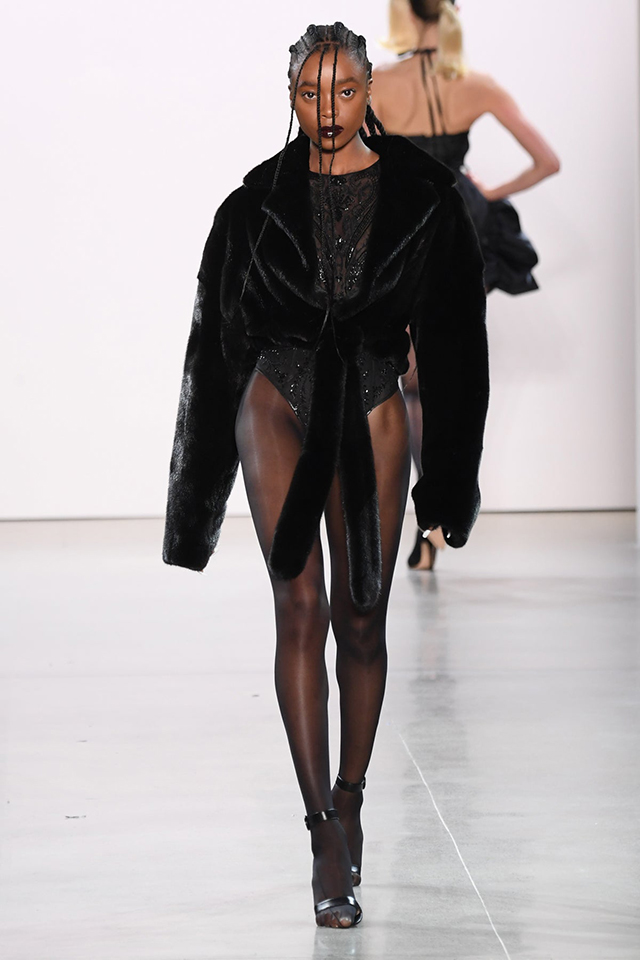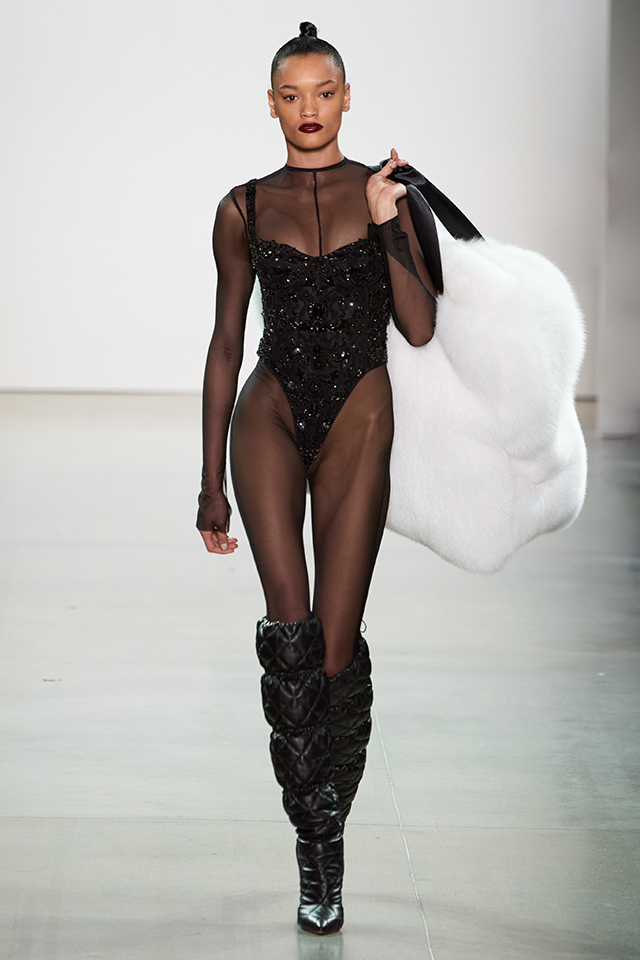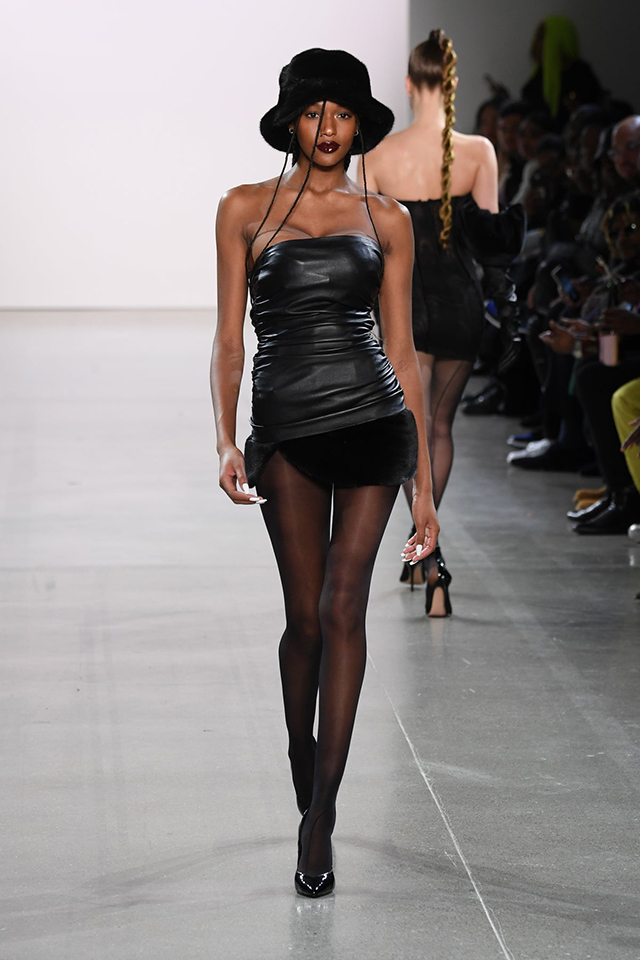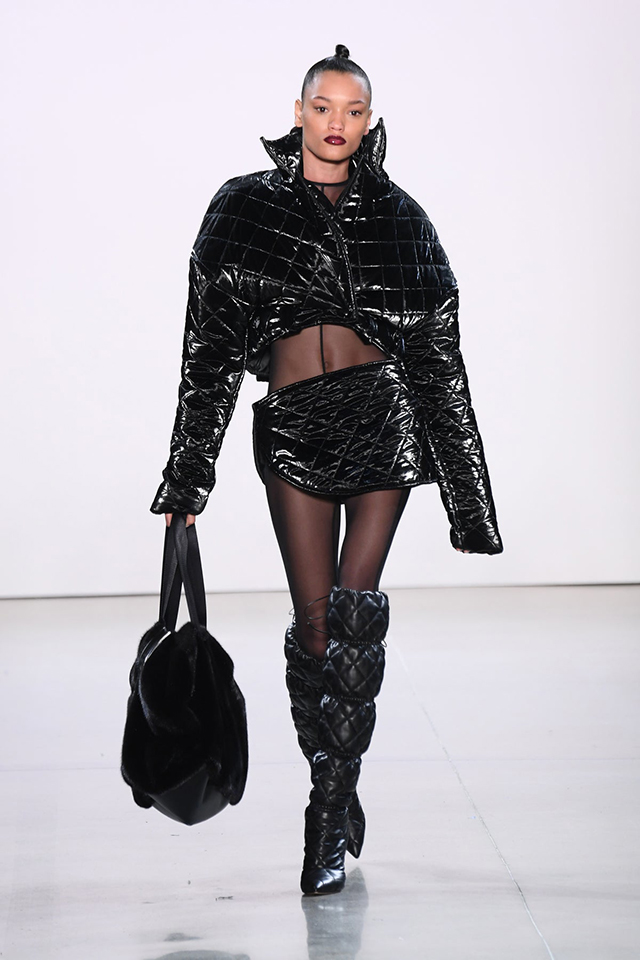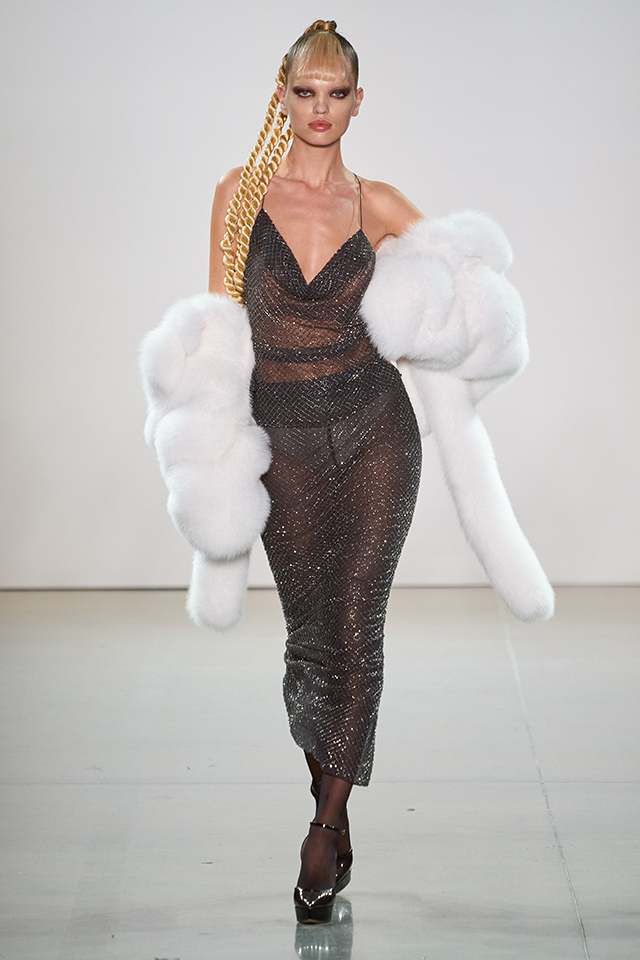 Let's start with the shoes from Son Jun Wan's F/W 2020 collection since they were literally paired with every look- mink ankle strap lucite platform Mary Jane' heels. Not what we'd call every day RTW but we could work with it! The show was so much about tailoring and fine fabrics. Light as air cashmeres in plaids, bright green, herringbone tan, and brilliant red were all made into gorgeous dresses and suits. Lots of cut out backs and asymmetrical hems gave these clothes a fun element of surprise. Metallics were strong for evening. Lots of copper gowns lit up the runway. While the whole show was really something special, Wan could have added more fur to have punctuated the pieces. She is clearly a gifted artist and we'd love to see her craft  more fur into her collection.