Making The Cut: The Victor Glemaud Brand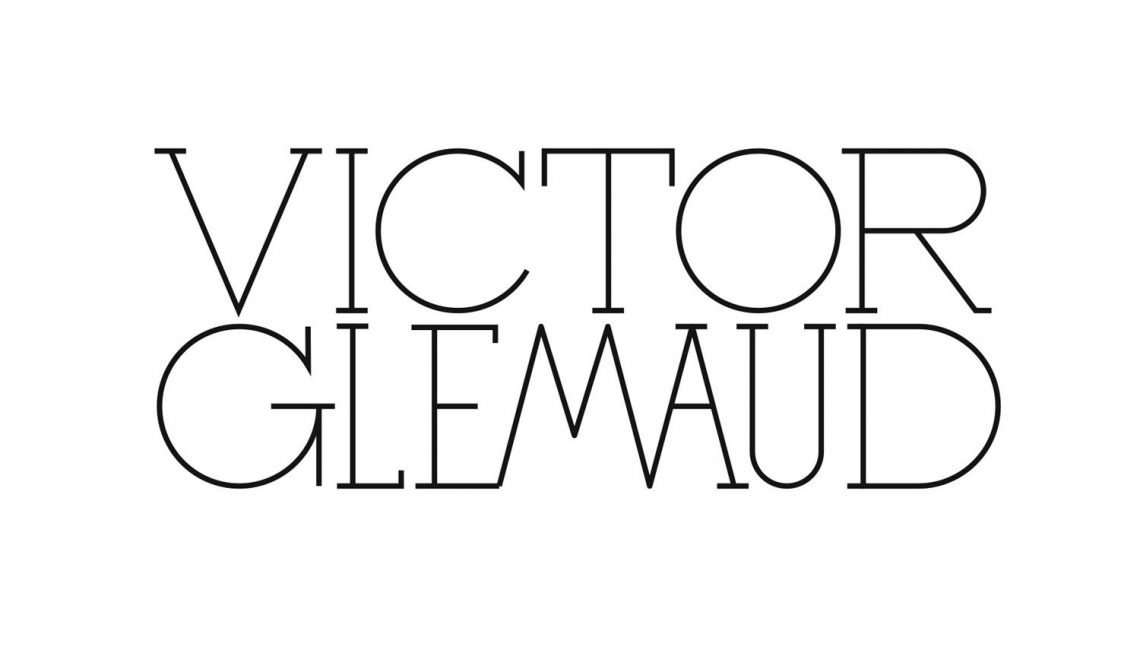 Giving in to pressure and intimidation by animal rights extremists, including  threats of disturbances at fashion shows and personal appearances, Michael Kors and several high profile designers have announced they will not include fur in their Fall 2019 collections.  Publicly they claim these decisions are driven by issues of sustainability, and tout that fake fur offers an equally luxurious look and feel.  The irony of this stance is that real fur IS, a natural, renewable and sustainable resource.  It is durable, reusable and recyclable; representing all of the aspects and requirements for true sustainability.  Fake fur, on the other hand, by its very nature, composition and long-term harmful impact on the environment, is the exact antithesis of sustainability.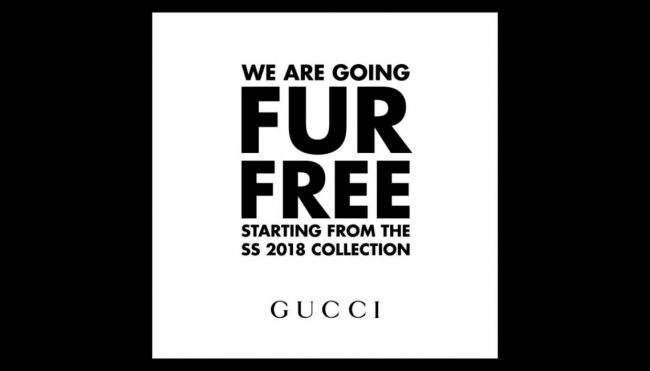 With this growing debate as the backdrop for the world's biggest designers, animal rights organizations continue to parade out each "fur-free" declaration to the media; who have been uncommonly slow in questioning what is really happening behind all the noise. At the core of these decisions, many designers who claim they are going "fur free" are in fact still working with lamb and shearling… all of which fall within the official Federal Trade Commission's definition of fur.  Things that make you go …..hmmm????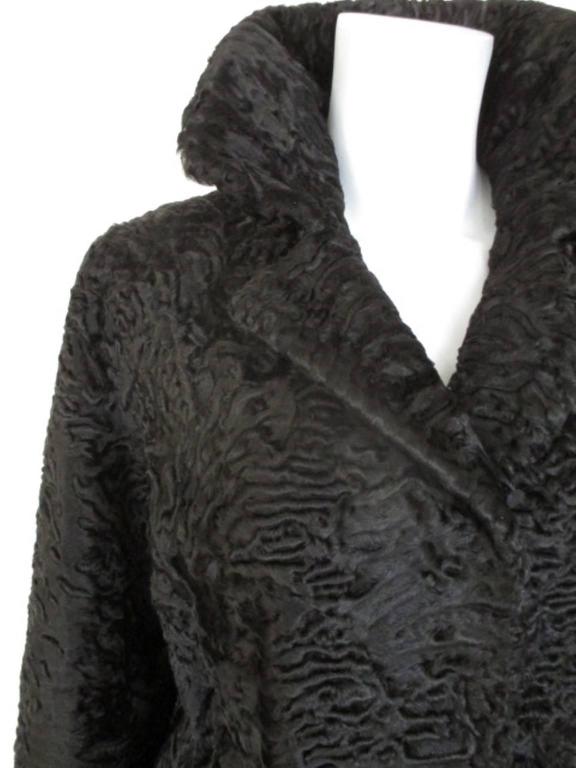 TRUTH ALERT!!!! Contrary to popular narratives, we're hearing from more and more buzz-worthy, young and emerging designers that they're planning on incorporating fur in their collections for fall 2019.  Some are making their first foray into fur, while others are getting more experimental with fur's versatility and expanding their use of the luxurious fabric.  Across the board, these designers are citing sustainability, the unique creative possibilities offered by fur, and the luxury look and feel of fur as reasons driving their interest in adapting real, natural fur into their collections.
Emerging Designer Victor Glemaud On Why He's Choosing Natural Fur
Meet Victor Glemaud.  As an up-and-coming fashion designer Glemaud has managed to break through the clutter and has already left an impressive footprint in the fashion world. For his next creative phase, the designer is now exploring incorporating fur as an integral statement-making element of his collection, and is having fun, fun, fun learning about the wonders of natural fur.
Haitian born Victor Glemaud masterfully created an eponymous collection of statement knitwear, designed for all people, genders, races, sizes and personalities. His signature slashed sweaters and curve-hugging dresses have been worn by celebrities and influencers around the world, including Iman, Selena Gomez, Dakota Johnson, Hailey Baldwin, Ashley Graham, Christian Combs, Amber Valetta, Issa Rae, Devon Windsor, Arielle Noa Charnas and Laura Harrier.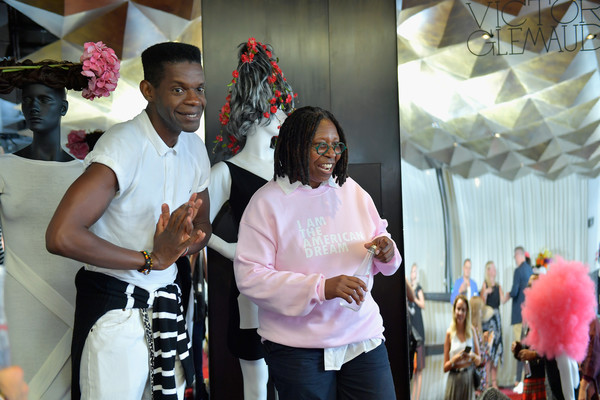 Since its launch in 2006, the brand has garnered press features and accolades, from Vogue, The New York Times, WWD, Esquire, Hypebeast, New York Magazine, V Magazine, Love Magazine and Senken Shimbun. In 2017, Victor Glemaud was a finalist in the CFDA/Vogue Fashion Fund and honored for his achievements at an event in Washington DC by His Excellency Paul Altidor, Ambassador of Haiti to the United States. Recently, we sat down with this creative phenom to find out what gets his creative juices flowing. Here's snippets from our interview…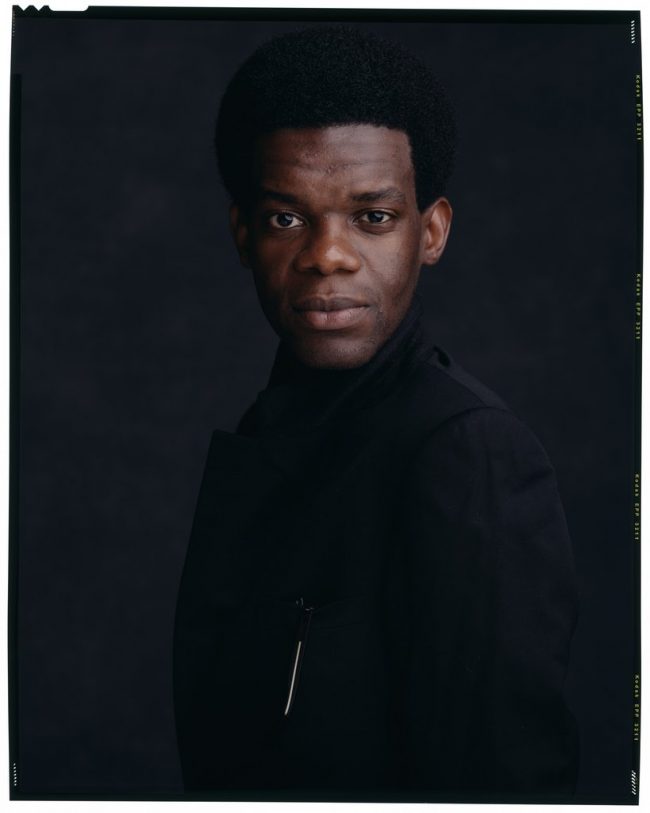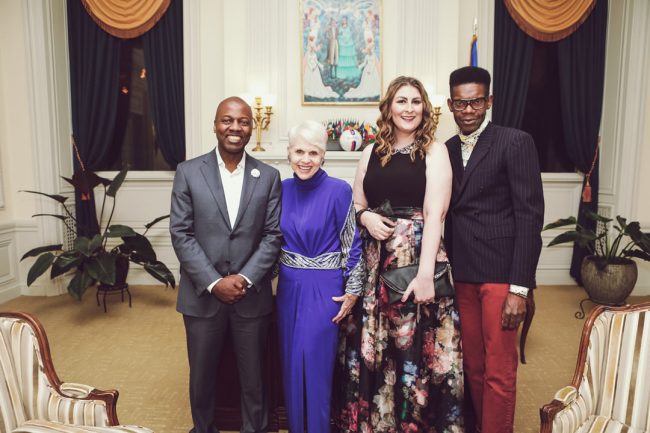 Question: Why do you like working with fur?
Answer: I enjoy working with natural materials in my knitwear collection: cashmere, cotton and merino wool. Fur is the next step in my evolution.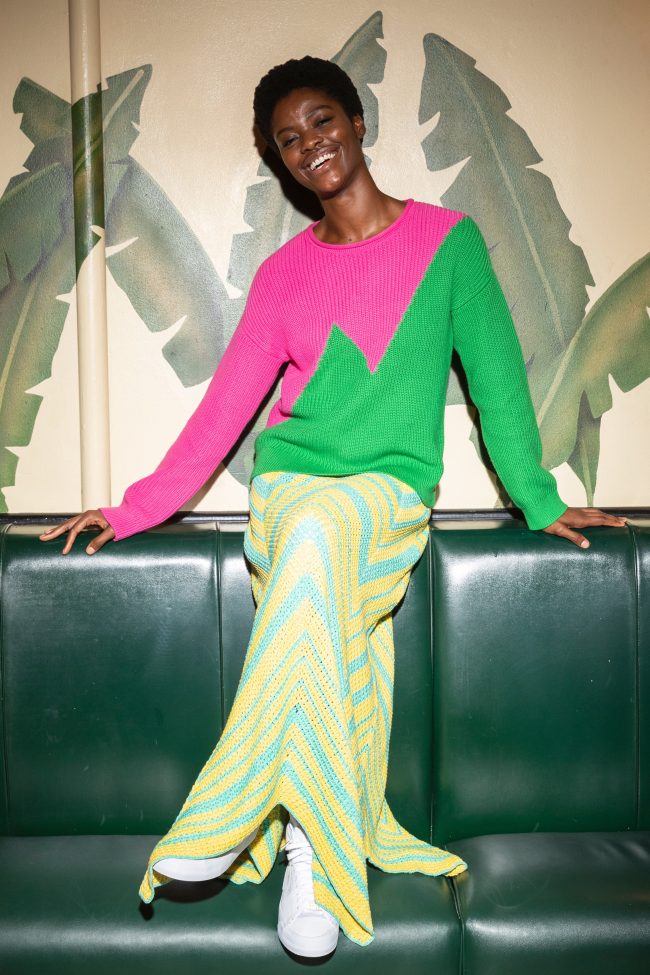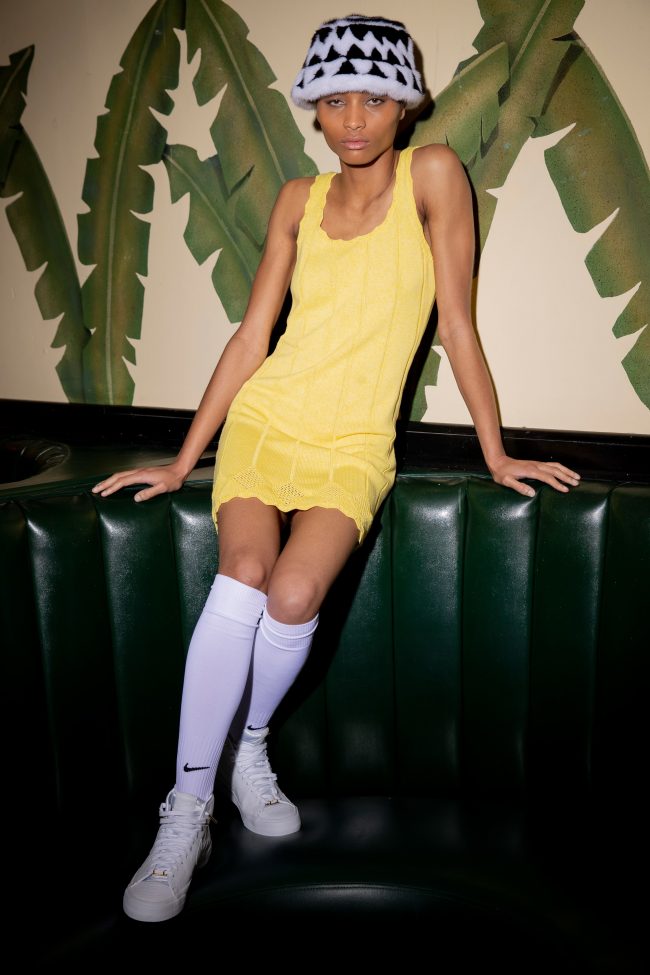 Question: What is your first memory of working with fur?
Answer: I have worn fur for years.  With this collection Saga Furs offered me my first opportunity to work with fur.  My first visit to the Queens based furrier was mind blowing.
Question: What/who inspired you to work with fur?
Answer: Saga Fur reached out a while ago regarding the possibility of collaborating.  I instantly knew what I wanted to design.  Then I forgot about it as these things tend to take time before you get the final go ahead.  Once I heard we could proceed, I quickly shared my  Caribbean 80's vibe inspiration.  We made bucket hats and berets, in mink as well as an oversized brightly rainbow-colored striped cape in fox fur which is a nod to the Rainbow Flag.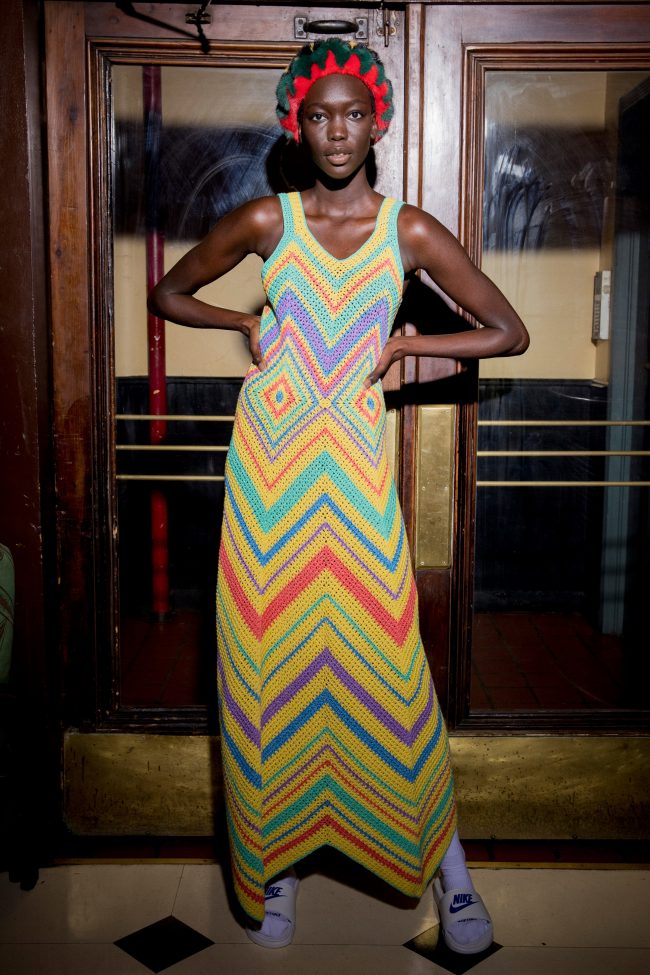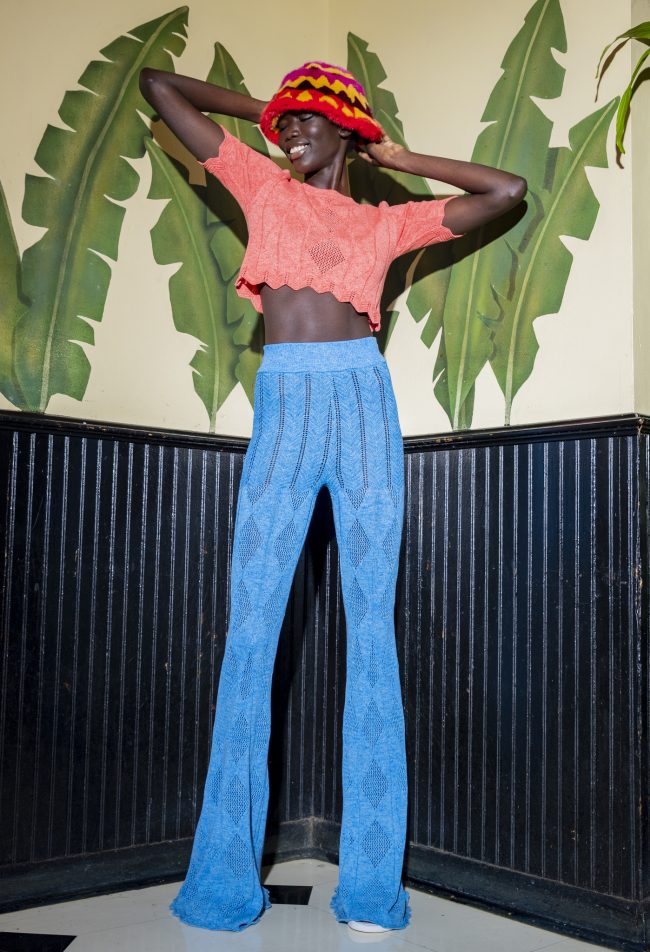 Question: Who is the fur fashion customer and what are they looking for?
Answer: Fur is forever, it outlasts fashion!
Question: Who do you envision wearing your collection?
Answer: A groovy global inclusive person.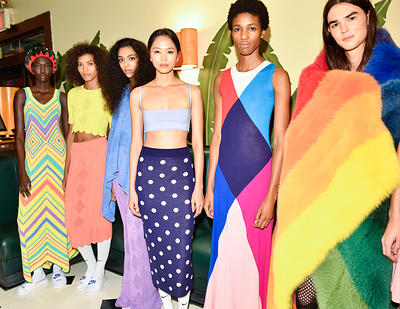 Question: What item would you suggest for a first time fur buyer?
Answer: A fur bucket hat, from my collection of course.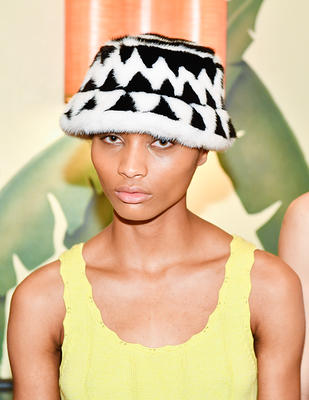 Question: Who are your favorite fashion icons today?
Answer: George Cortina and Tonne Goodman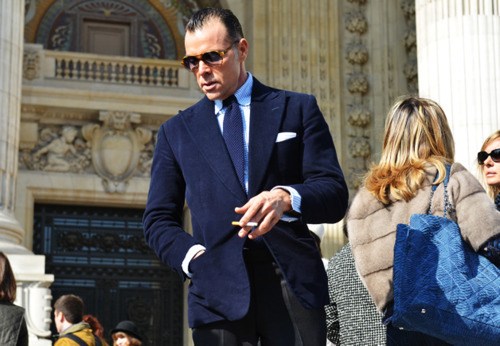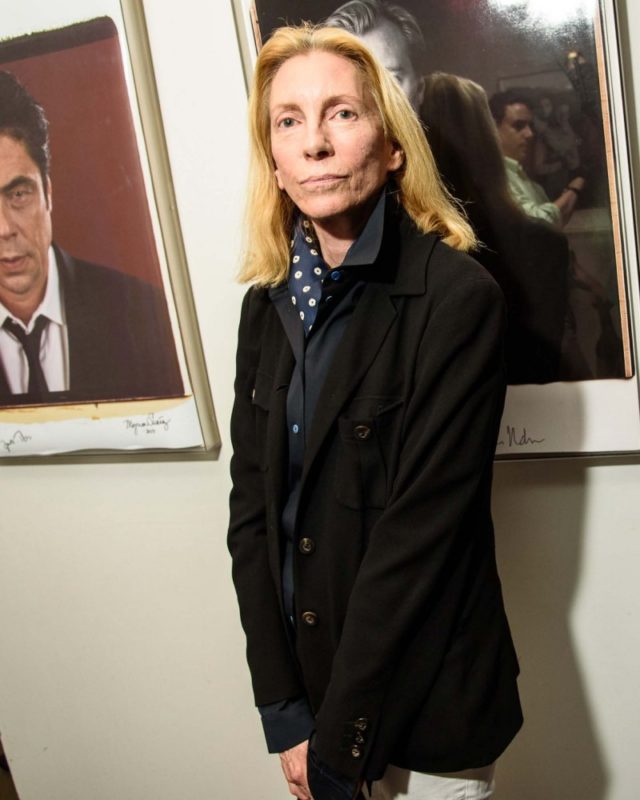 Question: What colors/prints/themes do you see becoming a trend in fur fashion?
Answer: Caribbean 80's color palette.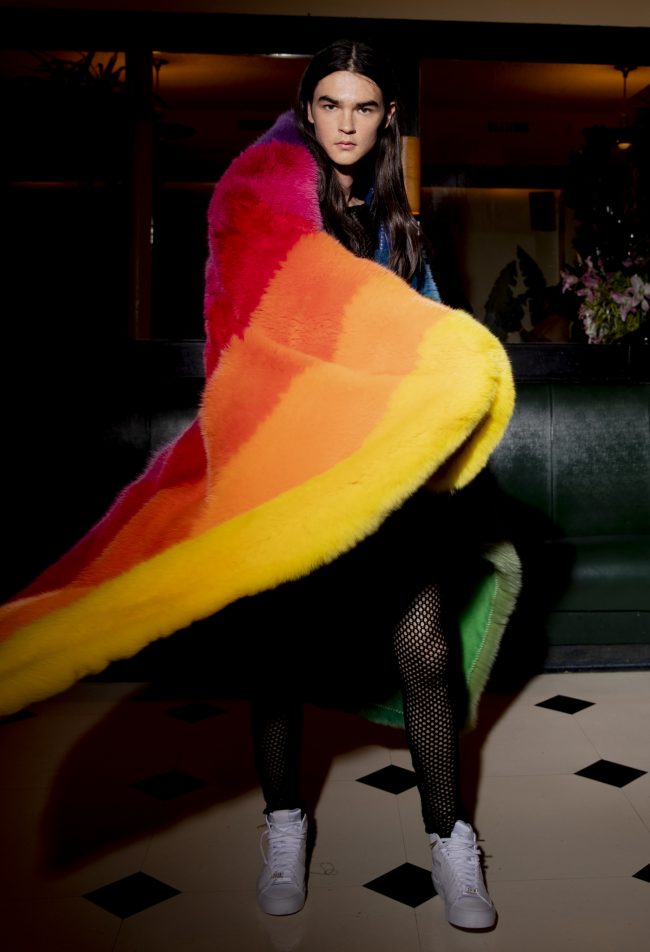 Question: For you personally, what is the starting point of each collection?
Answer: Color! Color! Color!
Stay tuned for more first-hand designer narratives and perspectives on why they never fake it when it comes to fur!