RALPH LAUREN: Things That Make People Go… Hmmmmm!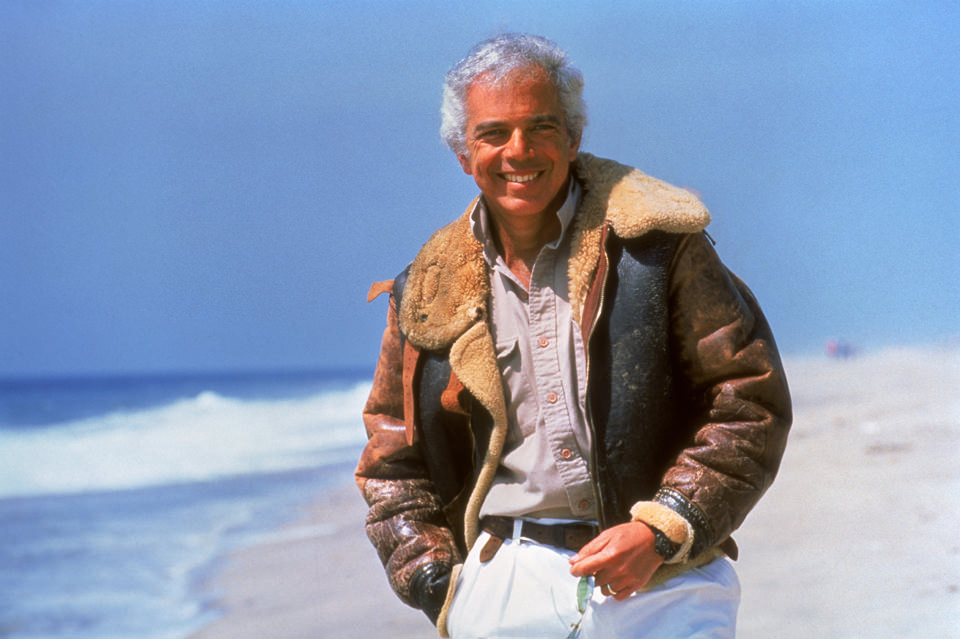 If you ask anyone around the world what is the American look, the answers will most likely begin or end with the name Ralph Lauren…
1, Cowboy (Western style: jeans, big belts, boots and hat)
2, Ralph Lauren
3, not Michelle Obama (sorry Kate Betts!)
 Ralph Lauren Shaping of Americana Style
It is amazing what Mr. Lauren created in such a short time. Beginning with men's ties, he created an empire based on the quirks of patrician WASP culture seen through a golden lens. The result is impeccable, always polite and super wearable. Kudos there!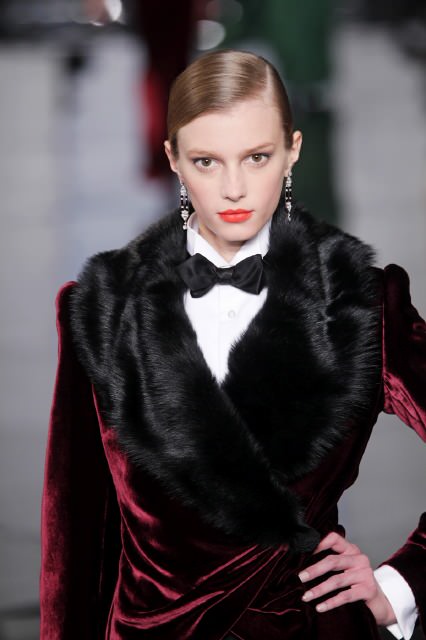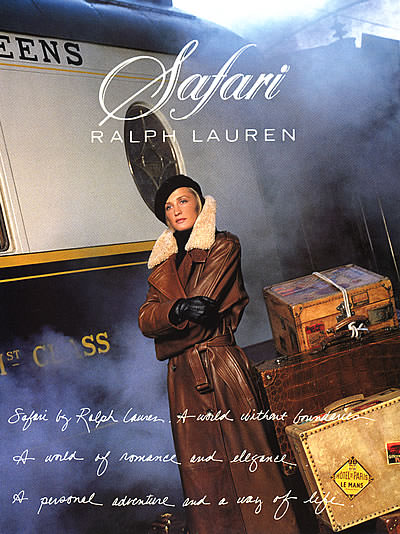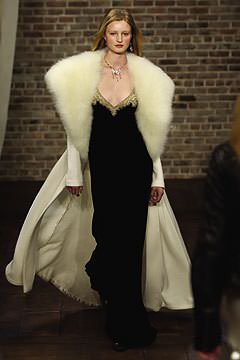 I know that Ralph Lauren is a great name, but the name lost some of its luster for me back in spring 2007. The company officially announced that it was denouncing the use of fur in its collections. If it had been a personal preference, it wouldn't have bothered me in the least, but it was a corporate decision to play with public opinion – and to appease animal rights organizations breathing down his neck.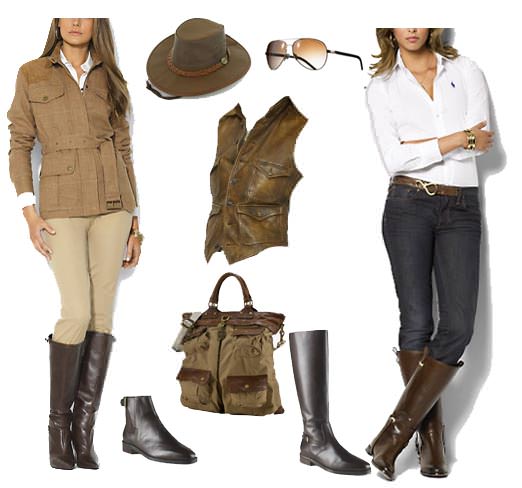 My dislike of the animal rights movement is not a secret. To me, they are lunatics who play their fiddle louder than others. If the world stopped using everything animal, they'd find another cause to bitch about. I'm not planning on moving into a cave and eating roots and sprouts anytime soon. Sorry!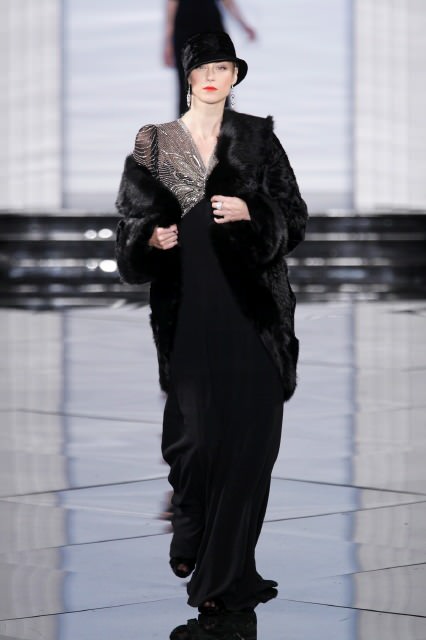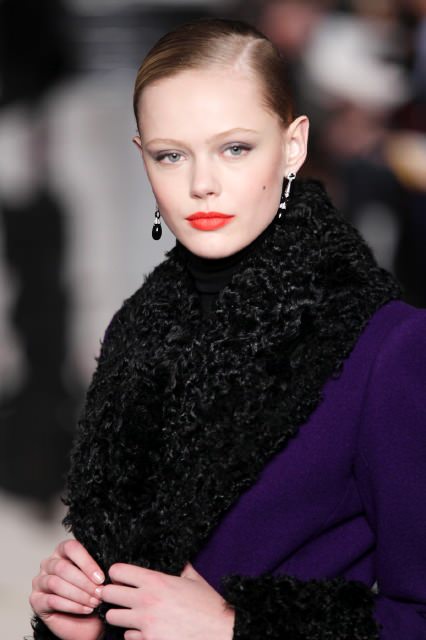 Over the years Ralph Lauren featured some pretty spectacular furs and shearlings…..not to mention his leathers and his incredible alligator bags.  This year, as his Fall/Winter 2011-2012  collection was paraded down the runway fashion editors appeared pleasantly surprised to see fur treatments reemerge … and then some!  More than 15 looks in fact!  The collection embraced the 'Laurenian' spirit and was as honest as it could be. Beautiful clothes made from beautiful material for the discerning Ralph Lauren customer who has always appreciated the finer things in life.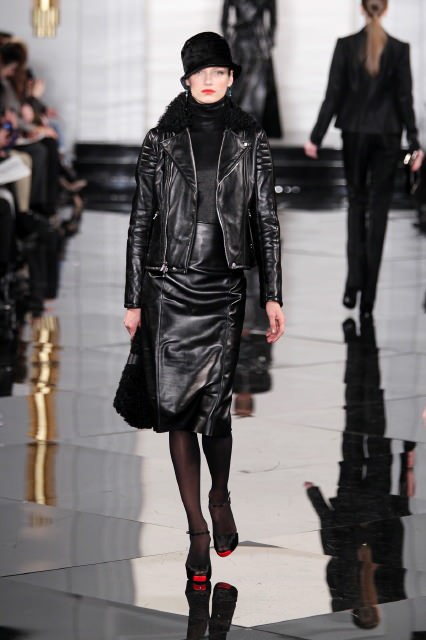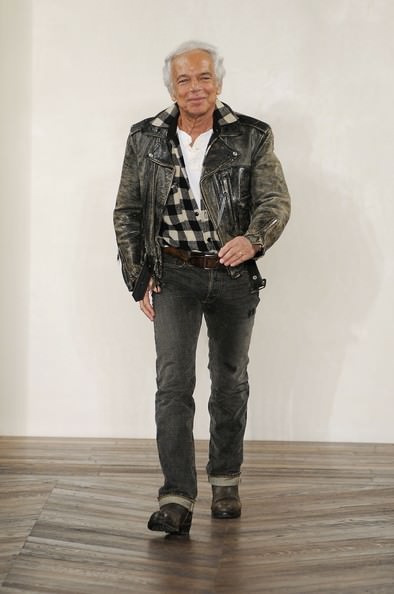 Meanwhile, animal rights organizations continue to promote Ralph Lauren as their poster boy designer who has said no to fur!  Things that make you say "hmmmmmm"……………