Haute Couture 101: Luxury Fashion's Masterclass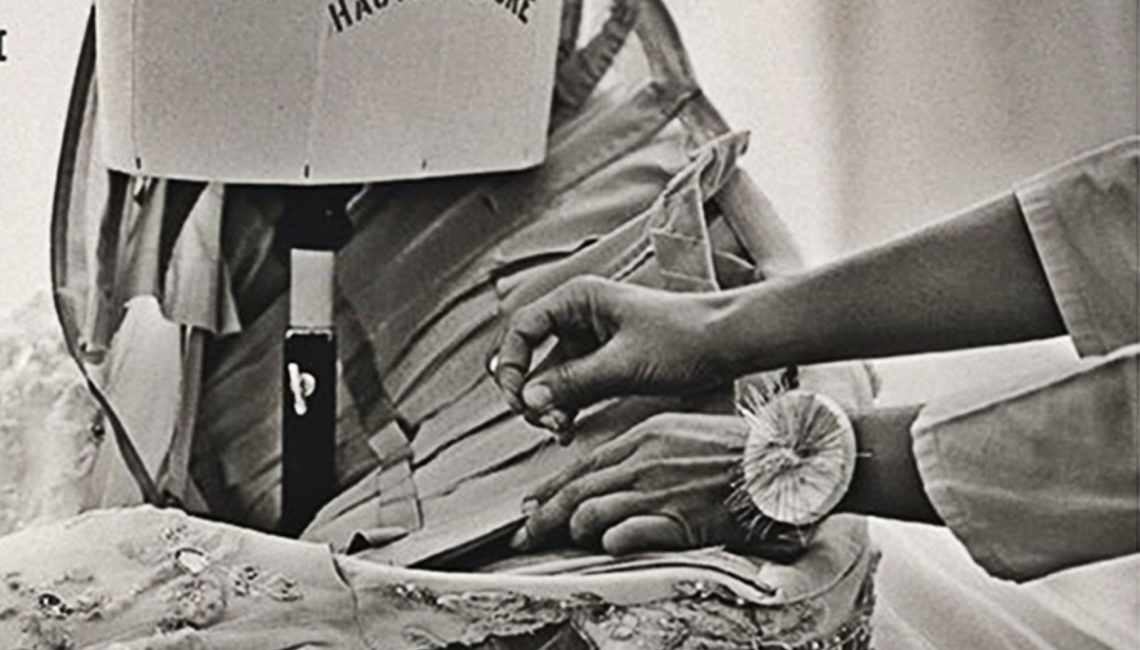 While we celebrated Independence Day in the US with fireworks and barbeques, over in Paris the fashion cognoscenti were celebrating the freedom of expression and bold creativity that defines haute couture. Haute couture sits at the pinnacle of luxury fashion.  But what is it really?
Haute Couture… The Gatekeeper of Luxe
So important is haute couture to fashion that the term "haute couture" is actually protected by law and formally defined by the Chambre de Commerce et d'Industrie de Paris (basically the Paris Chamber of Commerce).  They define it as "fashion that is constructed by hand from start to finish, made from high quality, expensive, often unusual fabric and sewn with extreme attention to detail and finished by the most experienced and capable sewers, often using time-consuming, hand-executed techniques."  This definition recognizes that there is more to the idea of haute couture than simply hand-made, and it is these other details that give haute couture fashion so much prestige.
To be considered a haute couture house and earn the right to use the term in advertising and any other way, a fashion house must meet guidelines established and monitored by the Chambre Syndicale de la Haute Couture (a trade association under the Fédération Française de la couture, du prêt-à-porter des couturiers et des créateurs de mode, the governing body for the French fashion industry.)   These guidelines require that the house must design made to order for private clients with one or more fittings; must have a workshop (atelier) in Paris that employs at least 15 staff members full time as well as  20 full-time specialized craftspeople; must present a collection of at least 25 garments (both day and evening) twice a year during the Haute Couture collections which are always presented in Paris.
In accordance with these rules and regulations, there are currently 13 full members presenting fall 2017 collections (see list below).  Though most designers who present haute couture also market ready-to-wear collections, some of these names may be less familiar in the more commercial fashion world.
Along with the full members, this season 5 correspondent members will present their haute couture collections.  These are primarily designers who meet the high standards and technical skills of the stated qualifications for membership with the exception that their operations are not based in Paris.  These correspondent members include:
The fall 2017 schedule also includes 17 guest members.  In an effort to maintain the relevance of haute couture in a world of changing tastes and behaviors, the Fédération Française de la couture invites a select group of global designers outside the strict confines of their guidelines to participate in haute couture each season.  In part, this may also be an attempt to open up the opportunity to designers outside of Paris in recognition of the growing importance of wealthy fashion buyers from Russia, China, Korea and the Middle East.  These designers are chosen for their unique vision, ability to innovate and their sartorial skills.  This season's guest members include:
Ronald van der Kemp
Proenza Schouler
Xuan
Iris Van Herpen
AF Vandevorst
Georges Hobeika
Yuima Nakazato
Rodarte
Ulyana Sergeenko
Ralph & Russo
Zuhair Murad
Galia Lahav
Antonio Grimaldi
Guo Pei
Azzaro
Hyun Mi Nielsen
Rabih Kayrouz
These guest members benefit from the positive PR and associations with the highest echelons of fashion as well as the opportunity to show months in advance of their peers.
So you see, haute couture is really pretty serious stuff.  But whatever one wants to say or think about haute couture, there is something magical and fantastical about these collections.  These garments may be well beyond the budgets of all but the very few, but with their layers and ruffles and glittering embellishments, they allow a girl to dream.  And in these fraught times, that's not so bad.
Next up….we review the fall 2017 haute couture collections.
Related articles