Cruise 2018 Collections Reviews Part 2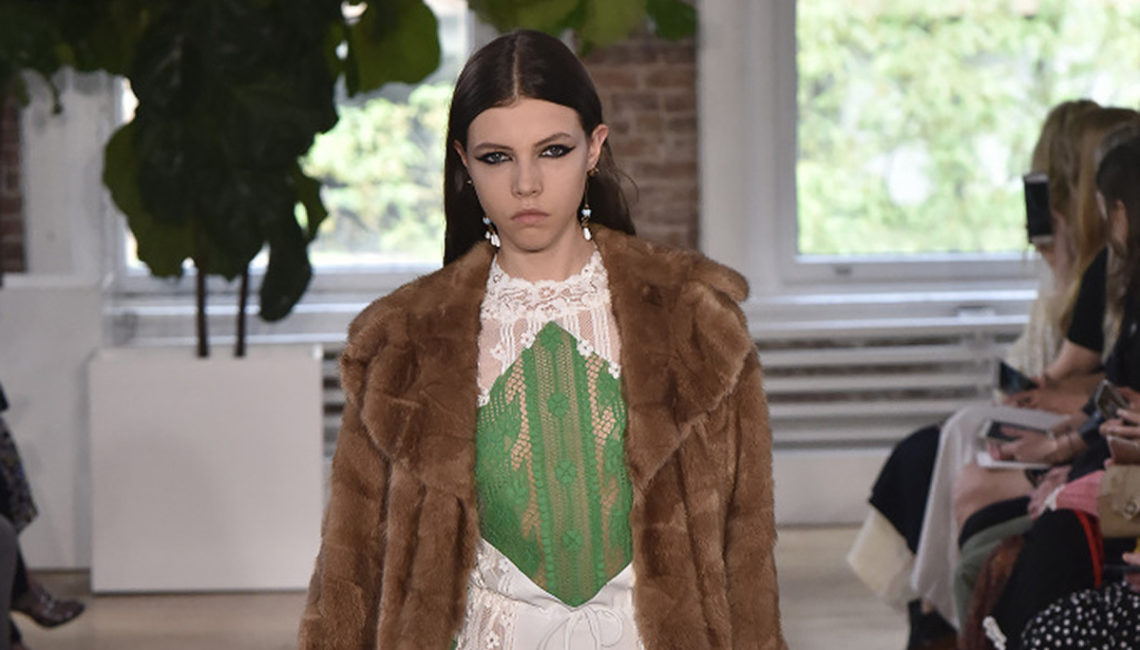 The fashion season referred to as Cruise or Resort was meant to provide luxury fashion options for the well-heeled traveling to exotic destinations.  It is only fitting then that these travel hot spots, rich in  their own distinctive cultures, would serve to inspire designers. When Karl Lagerfeld set about creating his Cruise 2018 collection he had Greece on his mind.  You can see it in his high lace-up sandals, his plisse pleats and casual crocheted knits.  A Grecian floral motif dominates the prints.  One shoulder gowns or gowns with pleated shoulders reference the Grecian goddesses.  And what would resort wear be without bathing suits?  This season he shows them with sheer beaded cover-ups (an oxymoron).  There is lightness and an ease of movement to this collection that evokes the glamourous, relaxed vibe of the Greek Islands.
Still, the Chanel trademarks are on display. Bouclé suits and tweed jackets showcase his precise tailoring.  Beaded detail with cabochon jewels, pearls and sequins embellishing skirts and trimming bodices deliver the brand's over-the-top luxury.
It was another long show, this time with 85 looks.  But each of these looks would find an easy place in our closet.  Make room girls!
Valentino dove into new territory for Cruise 2018 with a collection that was casual, relaxed and even a bit athletic.   Pierpaolo Piccioli's mastery of luxury fashion has been rooted in his elegant and sophisticated looks.  But this season, with a burst of color and a play on volume he delivered a fresh and energetic collection perfectly suited to the carefree attitude of the fun-seeking traveler.  Wide-legged pants, maxi-dresses and oversized coats make for a comfortable and easy style statement.  His tracksuits delivered unexpected luxury.  Varsity jackets were pure fun.  Even his basics – crisp white shirts, jeans and a trench coat – had unexpected twists that showcased his sartorial skills.  And then, of course, he brought it all home again with elegant dresses in silk and lace.  Fur played a role too in light-as-air coats, trims and even super-cool striped furry sneaker boots.
More Cruise 2018 to come….
Related articles