Fashion's Trump Card: First Ladies' Style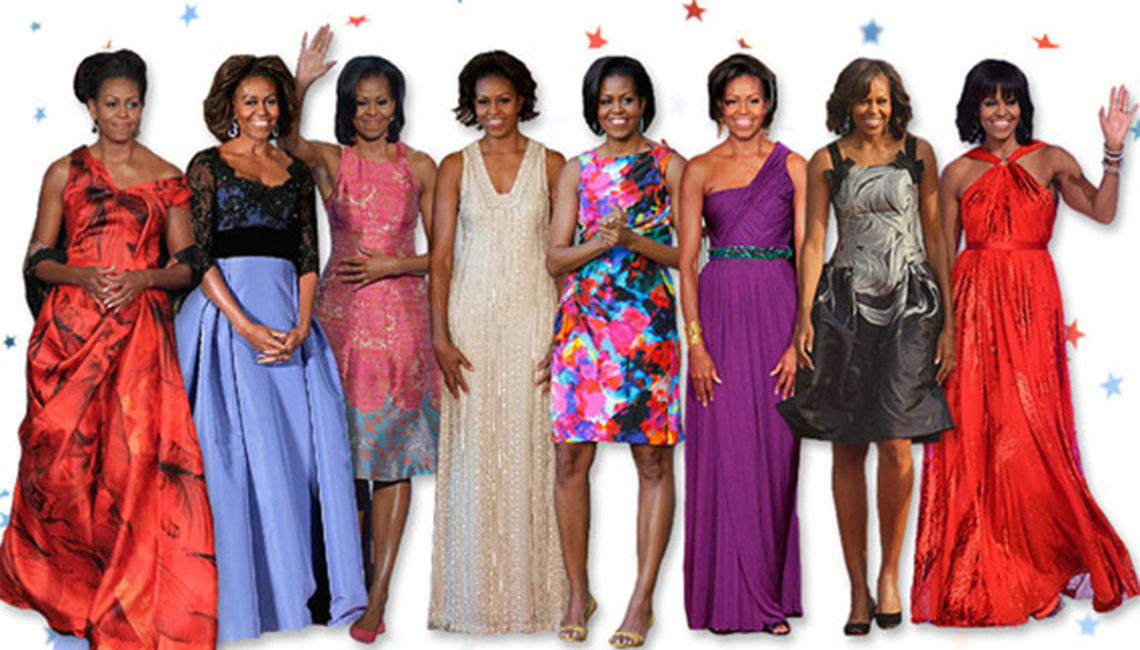 Though Dolley Madison may have been a renowned fashion icon of the Early Republic, the modern day intersection of fashion and politics really began with Jacqueline Kennedy.  Among First ladies style she is known for being the pinnacle. Her elegance and her glamour are beyond comparison.  When she wore a pink Halston pill box hat women around the world rushed out to buy one.  She made Oleg Cassini a household name for the custom design work he did for many of her public appearances. As women rushed to the stores to emulate her looks her impact on fashion was inscribed in the record books.
Nancy Reagan seemingly felt style icon was part of her job as she championed and befriended a handful of American designers that came to rule the 1980's including Oscar de la Renta, Bill Blass, Adolfo and, of course, James Galanos.  She even had a color named after her.  "Reagan Red" came to be commonly used to refer to the strong red colors she favored.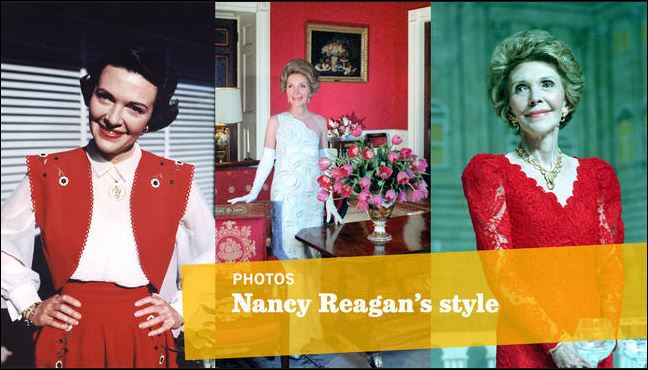 Throughout her time as First Lady much has been written about Michelle Obama and her role in the fashion world….most of it very positive.  There is even a blog, Mrs-O.com, dedicated to chronicling the fashion and style of the First Lady.  Fashion observers agree that Mrs. Obama knows how to dress for her body type, accentuating features including her long legs and firm upper arms.  More importantly, she is acutely aware of the impact she can have on fashion and has been quite strategic in her style choices.  At home she supports American based designers including Jason Wu, Naeem Khan, Christian Siriano, Alice & Olivia and Carolina Herrera among others.  An appearance in the dress of a young designer has helped to jump start careers while known designers lucky enough to win a coveted spot in her wardrobe can be sure of quick sell-throughs.   A gold wool crepe Narciso Rodriguez dress she wore for the 2016 State of the Union address on January 12 sold out online in 20 minutes after the televised appearance.  The dress retailed for $628 at Neiman Marcus.  A  J. Crew ensemble she wore on "The Tonight Show" with Jay Leno in 2008 quickly became a top trending item of discussion across social media and led J. Crew to develop a promotional campaign with the headline "All Politics Aside, This Outfit Gets Our Vote".
For State Dinners Mrs. Obama favors designers whose backgrounds and cultures reflect the countries being honored.  For the State Dinner honoring Chinese President Xi Jinping she chose a gown by Vera Wang and appeared later during his visit in a design by Philip Lim.  When traveling she honors local designers, choosing Missoni for the Milan Expo and British-based designer Christopher Kane for a visit to Prime Minister David Cameron.
Clearly fashion matters when it comes to politics.  People (and the press) are watching.  Fashion choices send a message.  In the midst of this election cycle it seems only fair, then, that we take a quick look at the recent fashion statements coming forth from the Trump women at the RNC and Hillary Clinton during the DNC.
Melania Trump looked flawless when she appeared on stage to make her speech supporting her husband, Donald Trump.  Her white Margot dress by Roksanda featuring bell sleeves and a fitted silhouette was pure modern elegance.  It is reported that the dress in white sold out online at $2190 within one hour of her speech on Monday, July 18.  It seems Mrs. Trump may not have the same sensitivities as some of the First Ladies we've discussed herein however.  Roksanda Illincic, a native of Belgrade and a graduate of Central Saint Martins in London is a London-based designer.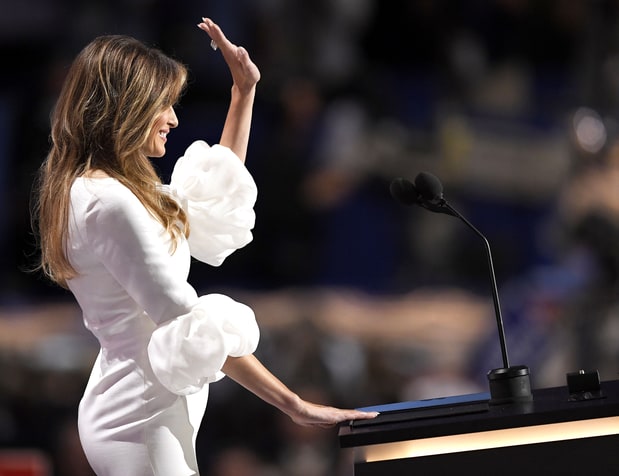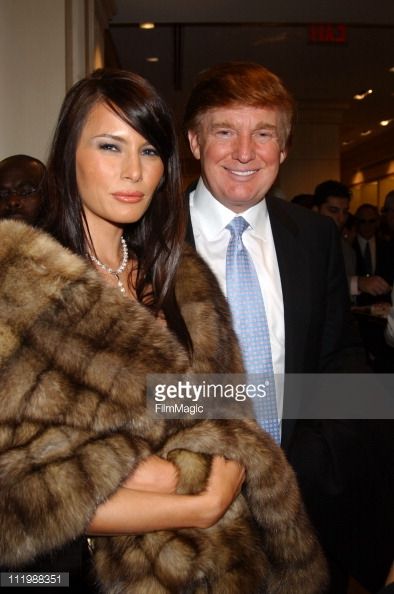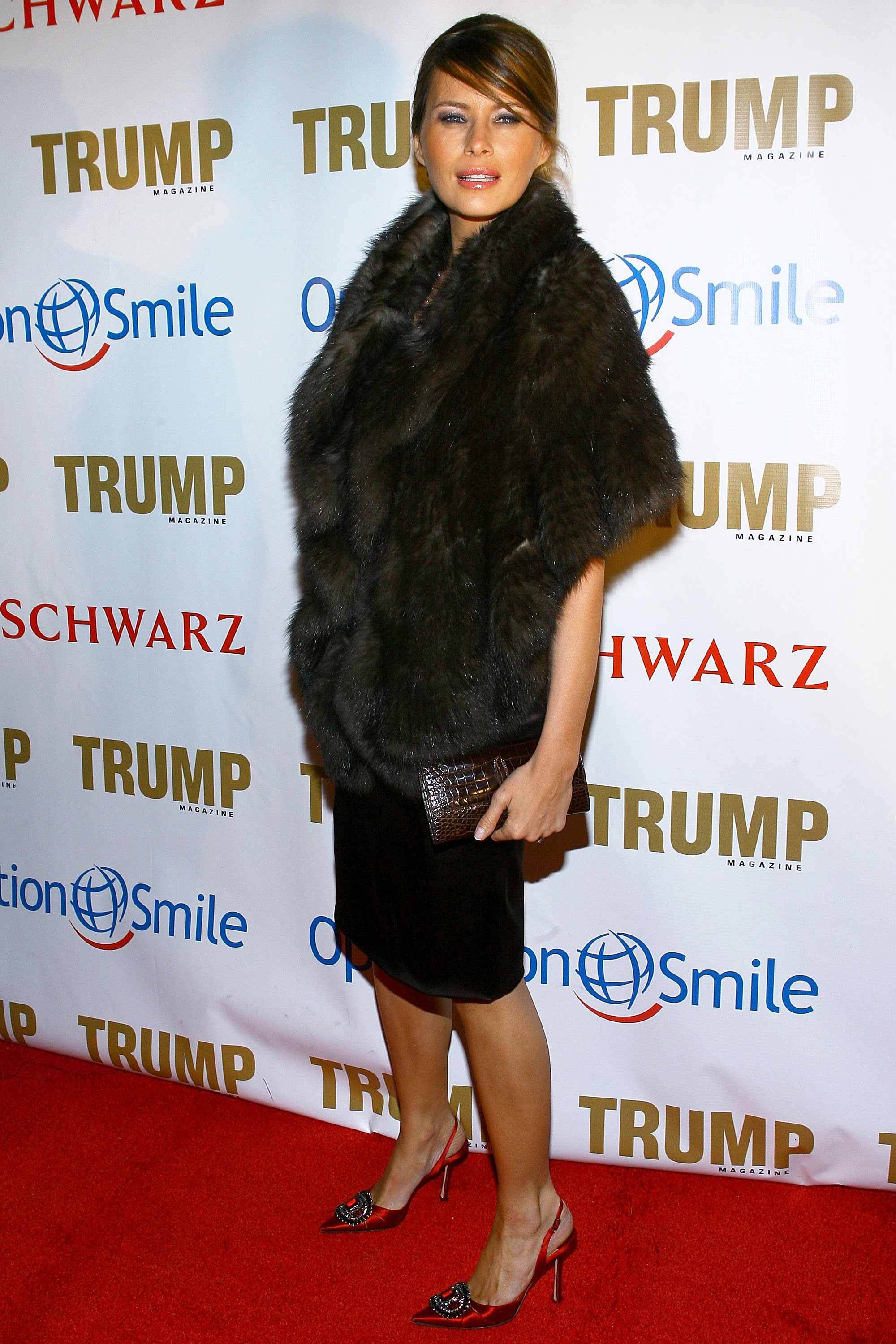 Ivanka Trump looked perfectly polished in her soft pink fitted sheath dress when she spoke on behalf of her dad.  The dress, from her own Ivanka trump line sold at Macy's, Bloomingdale's and Nordstrom's retails for $138 and was sold out online in one day.  Interestingly, despite her father's claims to support American manufacturing nothing from Ivanka's collection is made in America.
Hillary Clinton may lack the glamour and fashion wow factor of both Trump women but her choice of the crisp white Ralph Lauren pantsuit for her acceptance speech at the DNC was spot on, making her look strong and radiant.  Her appearance in this suit may not have generated retail records, but Ralph Lauren is a quintessential American designer and her choice reflected the appropriate nod to feminist history given the historical significance of her nomination.
As the election cycle proceeds we'll be watching…..will you?
Related articles