WTF Looks From the Runways of the Fall 2017 Shows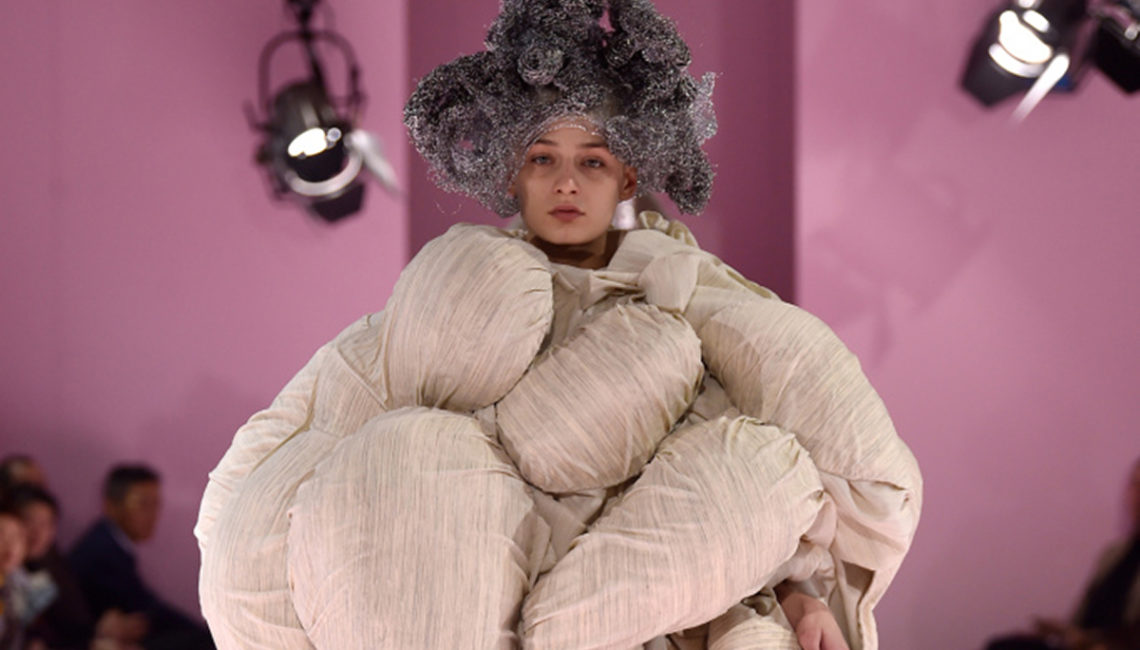 With the fall 2017 fashion weeks now behind us it's time to have some fun as we take another look through the collections for our favorite WTF looks.  Though most would agree that the fall 2017 collections may have been a bit on the safer, quieter side, we were still able to find plenty of those over-the-top looks that stop you in your tracks and make you say "What the F?"
Standout WTF Looks That Appeared On the Fall 2017 Runways
We appreciate bold creativity and even eccentricity.  And we recognize that designers present these looks for pure shock value.  They are guaranteed to get attention and, after all, isn't that part of the purpose of these shows?  We also know that these crazy creations allow designers to showcase techniques or treatments that will then show up in other forms, watered down and applied to create more saleable, but still innovative fashion.  This is how new directions emerge and new trends are established.
When we see these looks come down the runway it is always a welcome wake-up call.  Is it merely an invitation to be amused or is it a challenge to encourage us to look beyond the obvious to try to determine just what the designer is telling us?
Take a look through some of our favorites from the fall 2017 collections and let us know what you think….
Related articles