Wow-Worthy Mother's Day Gift Ideas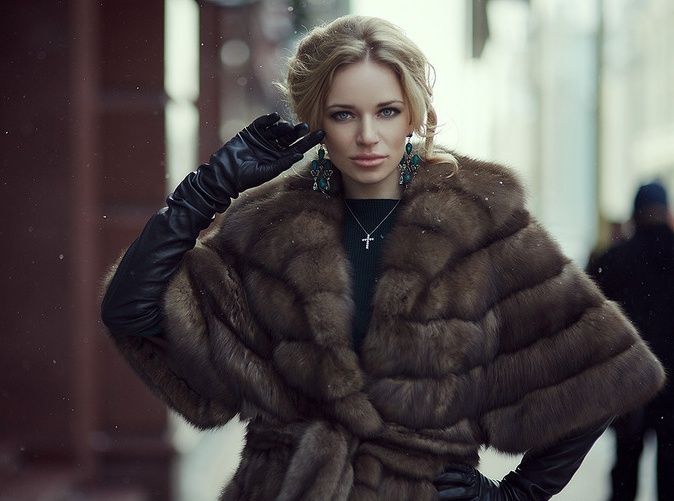 For all the late nights, cleaning up puke, nerve shattering cries, spilt milk, messy rooms, bad grades, bad break ups, and all the growing up pains she's weathered, kids ( and husbands ) you owe your mothers a BIG "thanks" and a killa Mother's Day gift!
For the woman warrior who puts herself last, it's your job to find just the right gift that makes your mom feel first. A piece of luxury fur, or leather, says it all. It's soft. It's statement-making. It's special. It's timeless. It's just like her.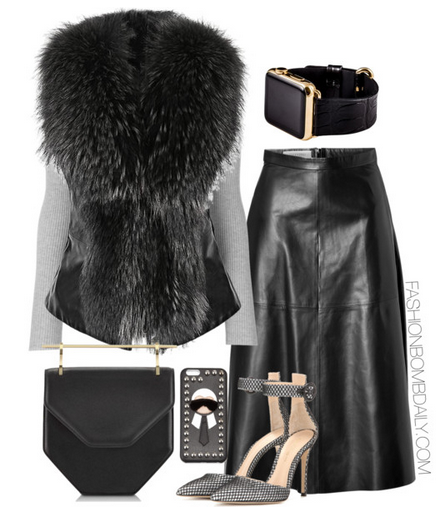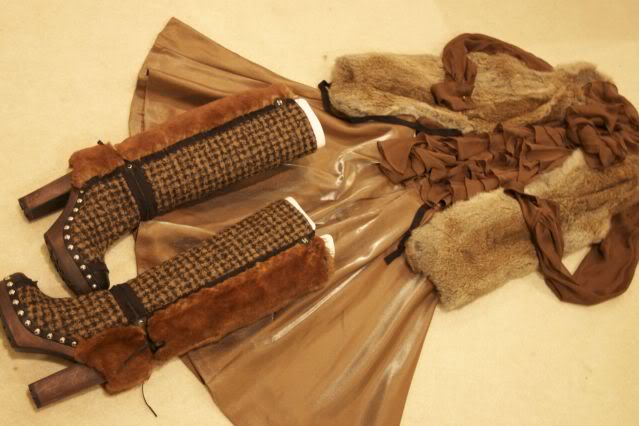 So what are the options? From world-class designers to mass market retailers, many include leather and fur in their collections no matter the season. These are must-have materials for jackets, vests, trims, and even home decor. Whether she's sporty, or spicy there is a fur gift to make your mom gush with pride!
The leather moto jacket is exactly what your mother's inner child is begging to wear. She's in an everyday sea of sweatpants and groutfits (all grey color prisoner like looks) but what she wants is to bust out of her routine and rock a leather. The moto jacket is a slim fitting and oh so versatile key piece. Out of Milan's RTW fall 2016 fashion week, Tod's red leather moto with fox collar was the all-time favorite. Combining the perfect mix of materials and color, it was a scene stealer in every way. Show your mom you believe in her and her confidence to channel her long-lost, bad ass self.
We can't overstate the importance of a fur vest. It is modern, versatile, seasonless, and figure friendly. Moms don't have or don't devote enough time to themselves. Their fashion choices take a back seat to the everyday basic routine. A vest is the easiest, quickest piece to enhance a wardrobe. It mixes and matches with everything so it takes little to no thought to throw on and complete a look. In Laurel's fall RTW, they showed the absolute perfect piece. A black leather vest with charcoal grey mink lining and shawl collar. What was especially exciting was a detachable hem so you could wear the vest hip length or cropped. We love a two-fer! Pure genius!
Little fur accessories add a lot of star power. An effortless way to incorporate glam into errands, drop offs/pick ups, and play dates, fox cuffs and handbags were all the rage in the Mim Wade fall 2016 collection. Fur accessories are conversation starters that will be the talk of the locker room long after exercise. Sophia Webster's mink hand bag was a special touch. A bit old-fashioned but an on trend boho chic vibe that can work from day to evening.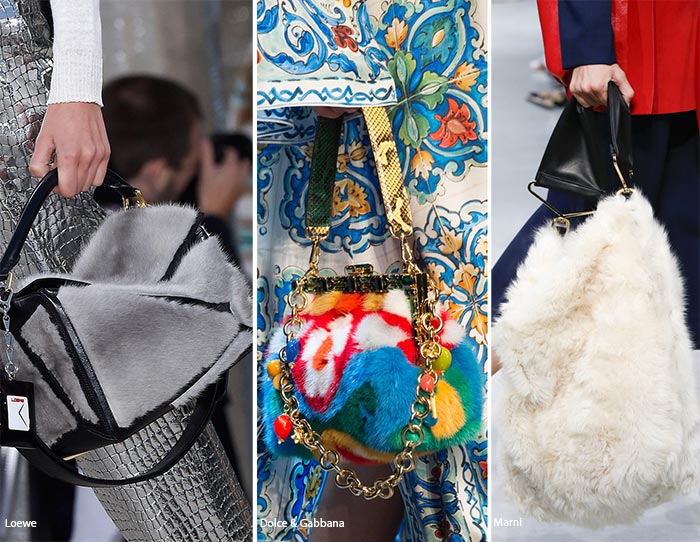 A great array of one-size-fits-all fur options exits to make a gifter's life easier. How about a knitted mink shawl or a versatile poncho? This all-season piece is the perfect accent to add warmth and luxe to any look. And, it will serve as a go-to wardrobe staple all year round. Or, if your pockets have deeper limits, whip out a sable scarf as the ultimate indulgence.
Betty White said it best: "It's not easy being a mom. If it were easy, fathers would do it." Step up your game and give your mom a gift that pays homage to the one person on Earth who literally does it all.
Related articles