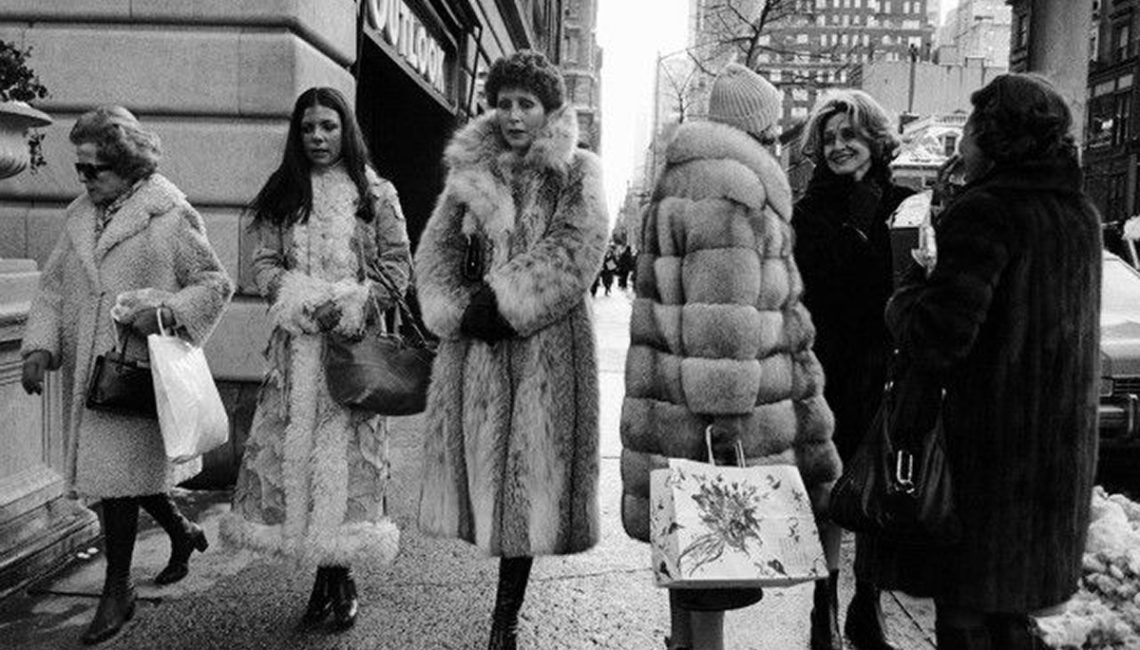 Sorry 1970's style enthusiasts, but your decade of choice is one wild and crazy rollercoaster ride. "Why?" you may ask? Because defining *1* look for the decade is quasi-impossible.
Pinning Down 1970's Style Cues
Coming out of the 1960s' youth counter-cultures, 70's fashion dealt with hippies, sleek jet-set sophisticates, Black Pride and girly yet matronly suburban looks. Experimentation may define the decade as much as its numerous and well documented excesses.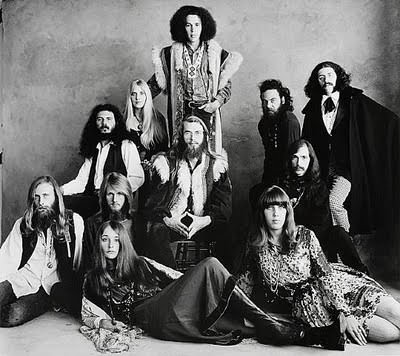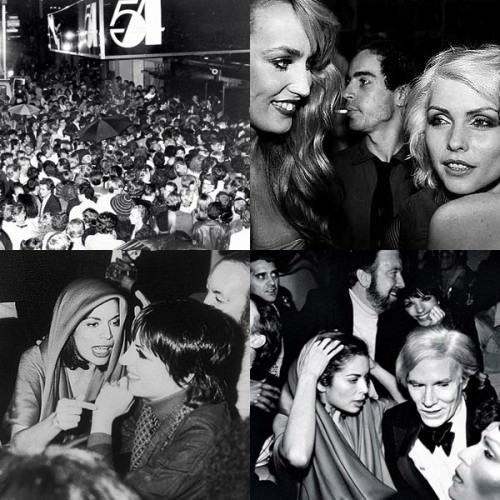 Analyze, Muccia Prada! She loves and recreates that relatively ugly early-1970's aesthetic, and never looks back. If you were a small kid in the early 1970's, that look you remember as defining the fashion sensibility of the adults around you  is her inspiration!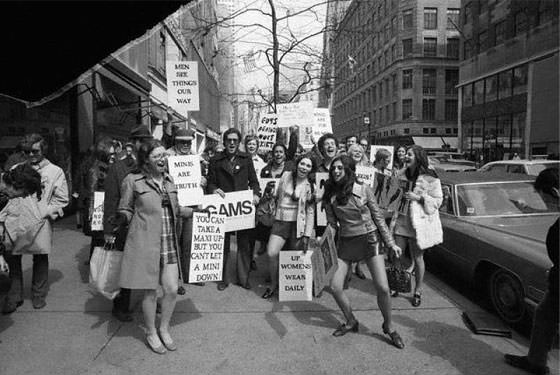 What the 1970's brought to fashion history is an irreplaceable easy chic. Halston honed his name and fortune by reinterpreting French couture with American sportswear separates. Knits and separates in cashmere and silk transitioned daywear to eveningwear and vice versa.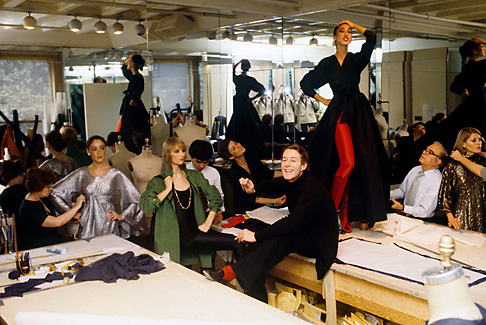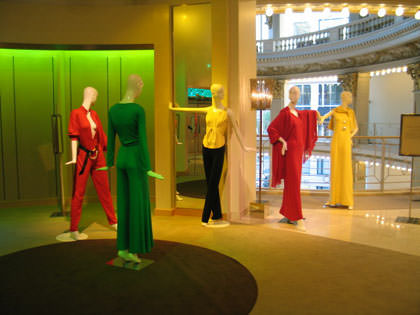 Yves Saint Laurent, along with other Frenchcréateurs pushed the envelope further with completely new cuts and treatments. The quintessential 1970's silhouette is narrowed and elongated –thin is in, long legs are favored and bodily curves are optional.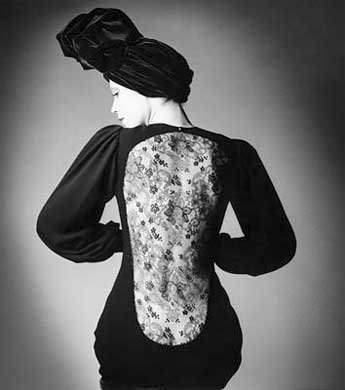 Popular culture introduced new concepts of beauty and offered different attitudes.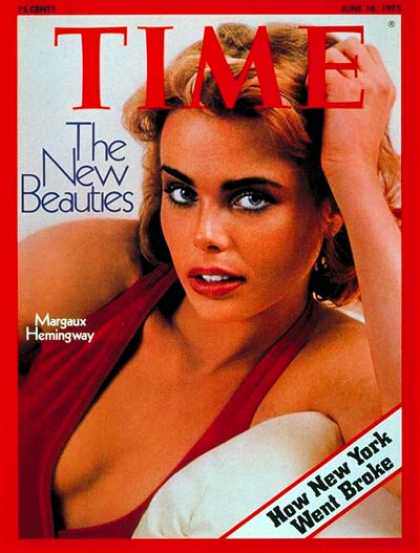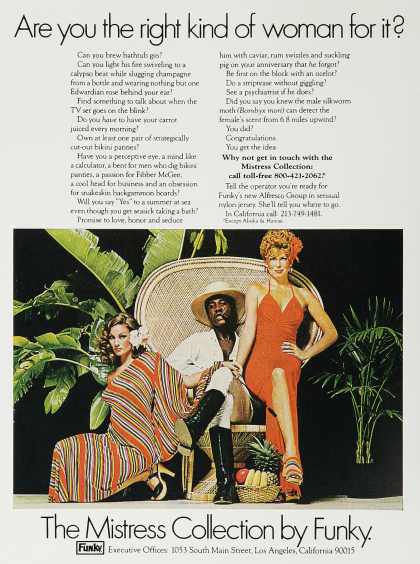 For furs, the looks are split into two main categories. Belted coats dominated the early 1970's and straight coats the latter part of the decade.  Prints are by far better signifiers to represent the period than are the cuts.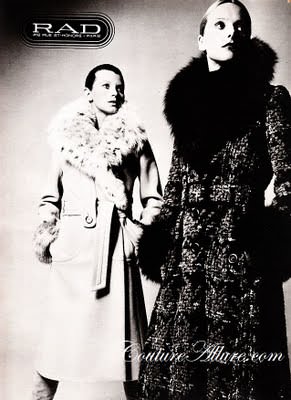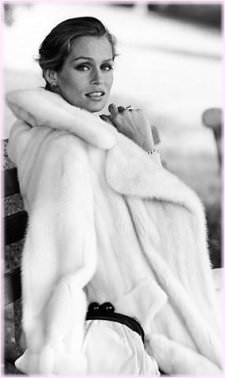 With furs and outerwear the concepts are surprisingly contemporary, only the proportions are the distinctions.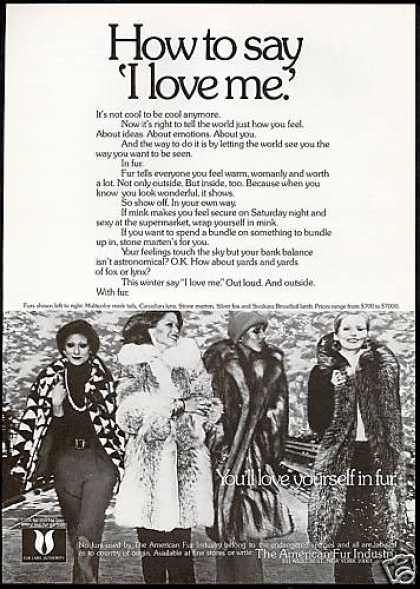 As the saying goes, "everything old is new again".  So, if your heart is set in the 1970's, vintage boutiques and retail furriers have some fantastic vintage furs to give you that glamorous look, whether it's "'70's jet set" or "classic rock chic".