Unisex Menswear That She Can Borrow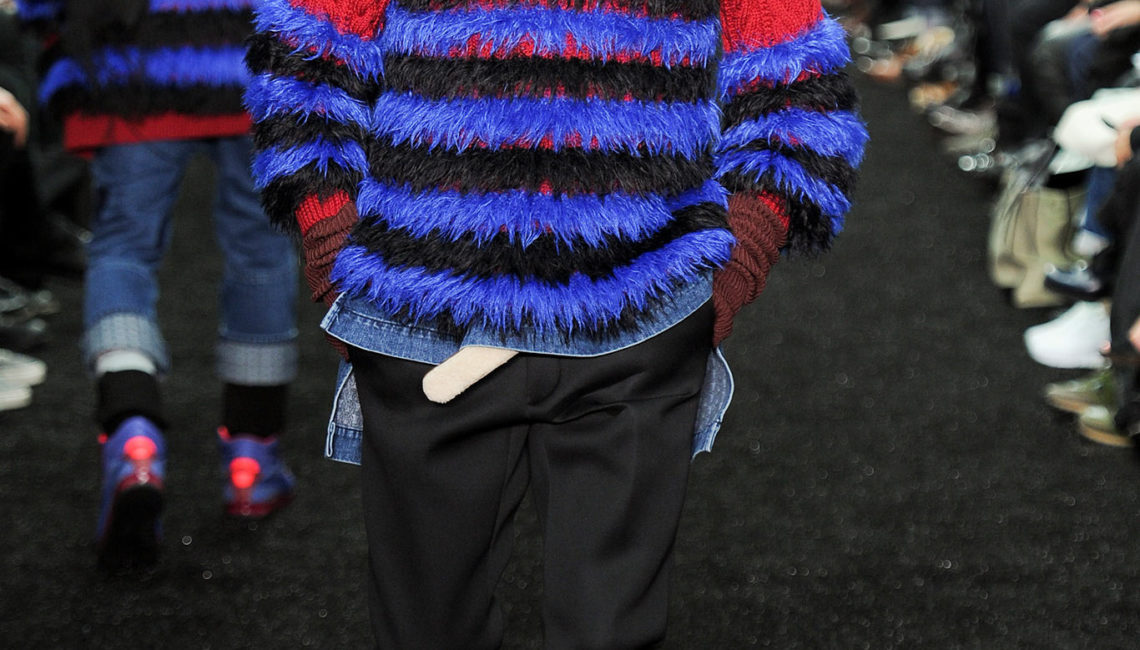 Menswear routinely re-evaluates its sartorial perimeters in a quest to redefine its time-honored canons. While decades past often referenced the sleek Dandy, greater Streetwear influences are now guiding the current men's fashion landscape while looking a little closer to the women's closet for ideas (think proportions and treatments).
Then again, aside from gowns and dresses, many of the more creative and comfortable looks women have adopted over the years came from menswear in the first place. The classic man's white shirt, the pullover sweater and other items like denim jeans are now gender neutrals. As menswear wholeheartedly embraces fur with an infusion of innovation and originality, will women be pinching their favorites from their best guy's closet?
One could say that we are within a new Peacock Revolution, that we have entered an open-minded sartorial cycle embracing materials and applications equally serving both genders. This democratic spin on classic fashion items is allowing menswear to shine while introducing a bunch of looks that women will likely start borrowing from the guys around them.
Fashion works best when challenged; here we are witnessing a luxe elevation of Streetwear with plenty of fur thrown in the mix and it is redefining office style and everyday chic for both men and women.
We are loving the new directions in men's fur fashion. What do you think?
Related articles