Trend Watch: Shearling Coat Trends For Everyone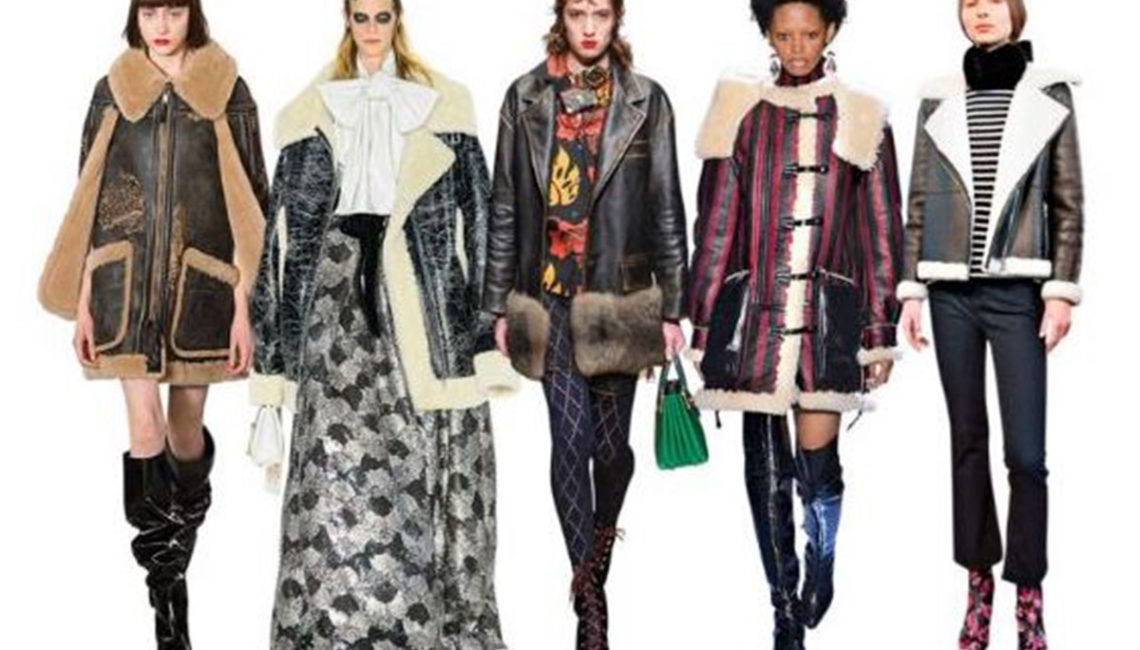 From sporty to luxe, rugged to elegant, classic to modern, a shearling coat is at the top of the "must-have" list for men and women alike this season.  Driving the trend is the bold creativity of designers who are playing with both the woolen side and the leather/sueded side of the skins to great effect on the runways.
Clearly we're not alone in our love for shearling.  Check out what a few others have said:
Trend: Shearling
The fluffy material continues to blanket outerwear for fall 2016, from sweeping coats to shorter styles.
Shearling Bombers
Classic aviator-style shearling jackets are back for Fall 2016, with designers such as Altuzarra and Kate Spade showing them with everything from kick flares to midi dresses.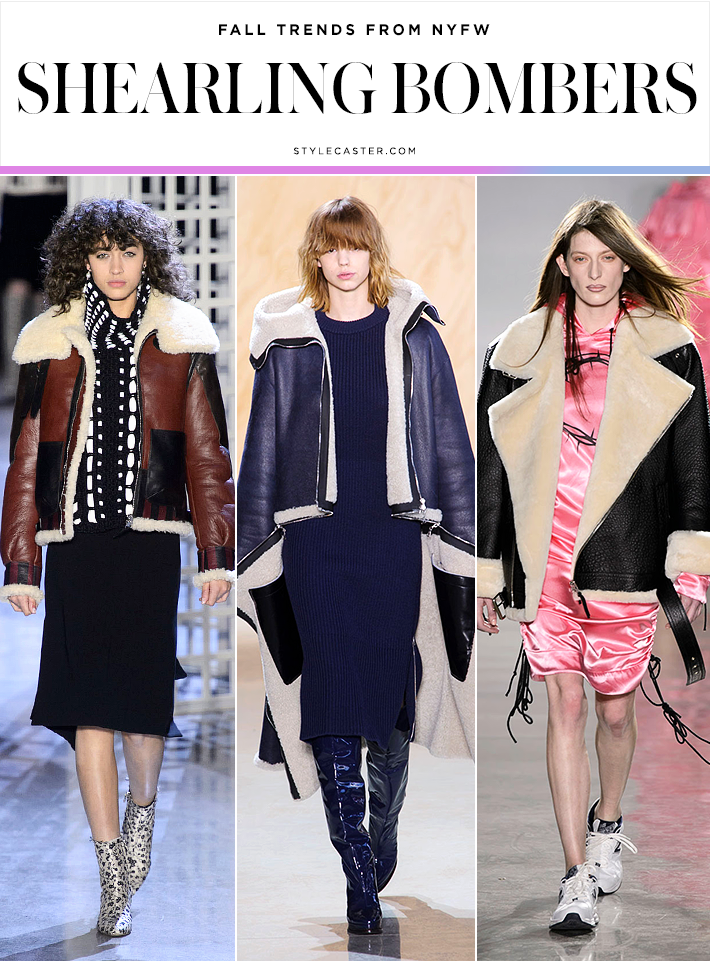 In the article titled  "9 Trends to Try From the 2016 Pre-Fall Collections" they note leopard, tiered skirts, shearling, and more.  Then they go on to say this about Shearling Coats:
The coat-au-jour continues its dominance in trim and as an all-over textile at Topshop Unique, Carven, and Veronique Branquinho.
So Much Shearling
This ain't the oversize lined-denim number your hoodlum friend gives you after your other friend shanks a Soc in self-defense. (Yes, that was an Outsiders reference.) This is the culmination of seasons of buildup of shearling mania, and it's bigger, fluffier, and more creative—the wind flaps on this Lacoste look!—than ever.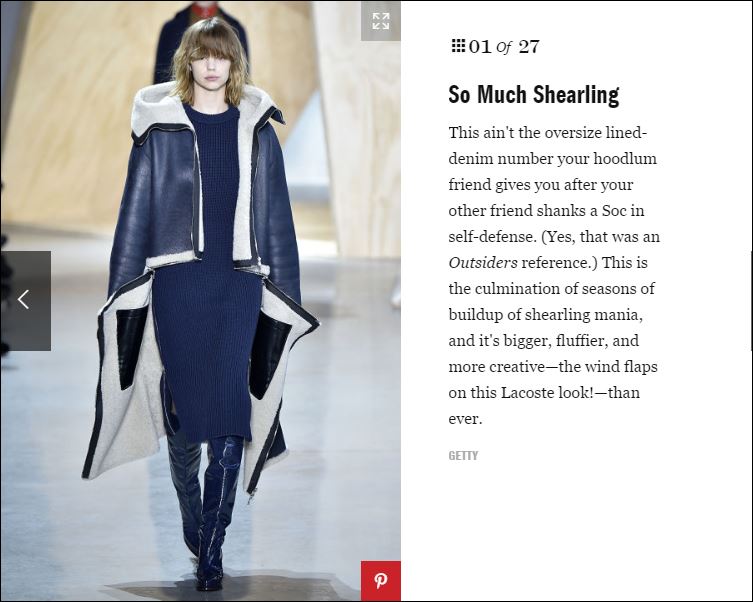 The Chic Shearling
Why wait for fall to get cozy? The Pre-Fall collections offer cropped, midi and long iterations of the almighty shearling coat.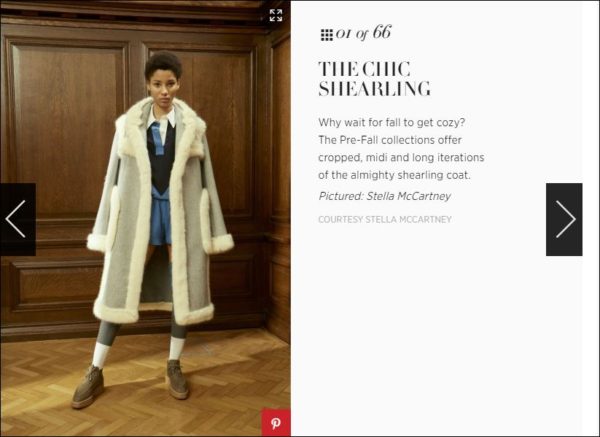 17 Fall Trends to Know Now
Shearling: They became popular on men first: fighter pilots, Marlon Brando in On the Waterfront.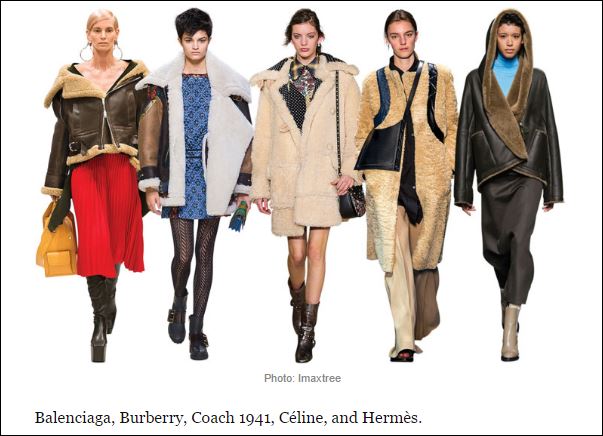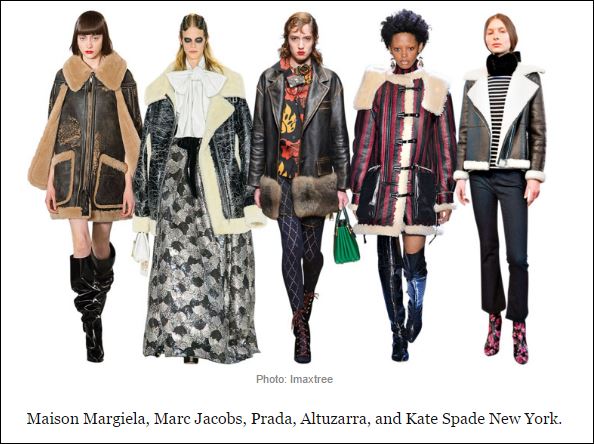 SHEARLING has had something of a makeover of late. Last year, after all, most of us were still calling it sheepskin, and claiming that any furry item on our person was a "totally ironic" homage to John Motson. For 2016, shearling has come out of the cold, adorning leather lapels in a chic show of restraint. This is not about all over lumberjack fur; this season it feels more urban. Here's how Alexa Chung, Karlie Kloss andChloë Grace Moretz are wearing the trend in the city.
Simple moto jackets has definitely taken the fashion world by storm which is why very few take notice of other kinds of jackets. Well, until recently. Bombers had erupted into the fashion scene last spring and I think it is high time for the shearlings. You can go completely classic with brown or black leather or you can go a bit daring, trying out designers' clever ways of wearing shearlings such as in denim or other vibrant colors.
Knits and Shearling Among the Trends at London Collections Men
Shearling: Outerwear inevitably takes pride of place during the fall shows, with a proliferation of shearling on the London runways as much a certainty as the constant January drizzle. The British biker brand Belstaff clad models in reverse leather, cropped shearling jackets as part of its Heading North collection. Stuart Vevers, the returning local boy who brought his Coach collection home this season, trimmed '90s parkas and '70s-style leather macintoshes with the fluffy stuff, as well as offering one or two super-size B.F.J.s (Big Furry Jackets).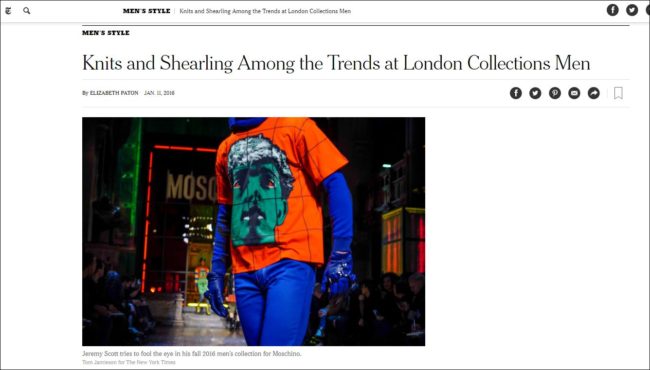 Classic aviator-style shearling jackets are back for Fall 2016. Shearling jackets were spotted in many collections at NYFW. What's really exciting is that they now come in a variety of cuts and colours. You can go classic in brown or black leather, or mix it up with a cropped or cocoon shape.
Spotted Trends from Men's Fashion Week Fall 2016
From shearling and fur coats to military uniforms, here are the clothes men will be wearing this fall.
For Fall 2016 designers have embraced shearling as never before to deliver a broader-than-ever array of styles for both men and women crossing generational differences and appealing to a wide range of lifestyles.  From soft, pretty coats, fresh moto jackets, easy blousons and cardigans for the ladies to luxurious, handsome or rugged looks for men, today's shearlings are the perfect cold weather armor.
Related articles