Trend Alert: White Hot For White Fur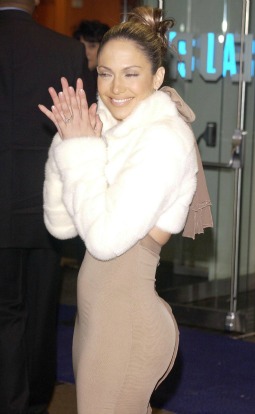 Whether you do or don't wear white after Labor Day, there's no denying that it looks fresh and chic! A monochromatic look, especially in shades of white, screams elegance and sophistication. Not necessarily for the accident-prone fashion lover, an all-white ensemble looks like it was effortlessly curated and always delivers an aura of polish. White fur ups the ante on this look and takes it over the top in our books. Here's our pick for some of the best white-on-white looks from the Fall/Winter 2014-15 runways that you can score at retailers right now.
Short and Sweet
When it's good, it doesn't take much to make an impression. That's how we feel about some of the cute , sexy and sassy short white fur jackets we've seen in the Fall/Winter 2014-15 collections. These looks prove that sometimes a little goes a long way and these pieces are working overtime in the swag department.
Midway Point
The 3/4 length, or car coat as they call it, is a very flattering and easy-to-wear length for many body types. Usually just grazing the hip region, the mid-length coat can be dressed up or down with minimal effort. Not too long and not too short….we call it just right!
Long and Luscious
Size matters, especially when you're trying to make a lasting impression….sorry we couldn't help it. Long sweeping white fur coats are what fairytales are made of. If you want to look like a regal princess for the Holidays we suggest this look to crown your style. Sweeping the floor or grazing the calf, the full length white fur coat is a timeless look
Long, short, or anywhere in between you can never go wrong when you opt for the inherently pristine and luxe look that all-white delivers.
Related articles