TREND ALERT! Couture loves FOX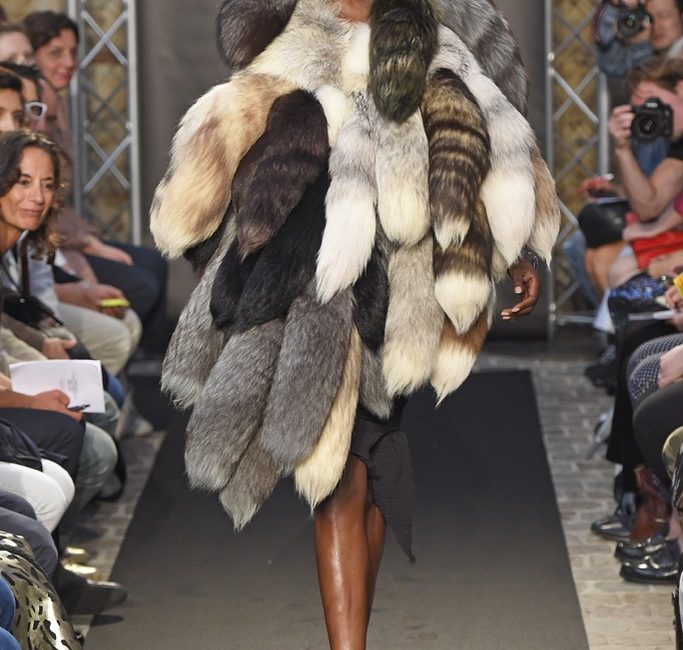 Fox is back on the fashion forefront…and with great savvy! Likewise, mink is currently regaining its well-deserved fashionable standing as a preferred fur for jackets and coats. Are we surprised? After all, it's not hard to succumb to such luxurious charms.
At the recent Haute Couture Fall 2014-Winter 2015 collections fox fur made some bold statements in a range of extraordinary applications.
If you think about it, fox made the iconic chubby possible — its distinguished fullness really defines the silhouette. The incomparable 'feathery' volume it produces — especially when used against the grain — delivers a visual cascade that is nothing short of magical.
This season the couturiers really explored the magic of fox, going so far as to do the unthinkable… semi-shearing this classic beauty. The result is a completely new finish that blurs the lines between velvet and fur, playing on the sheared dégradé effect began just a few years ago. It is truly an exciting new direction in fur design!
Fox is undoubtedly a noble fur, used readily by designers for its luxe factor and sartorial adaptability. It makes for an elegant and dramatic trim or sensational accessories; once dyed it becomes a completely new player, something so special that it adds a "wow" factor to any look.
The haute couture shows are really great at foreseeing upcoming global trends. We'll see, come September-October, if the Spring-Summer 2015 collections continue the fascination with fox, perhaps in feathered adaptations for warmer-weather wear.
Related articles