TOKYO Fashion Week Fall 2017 Runway Trends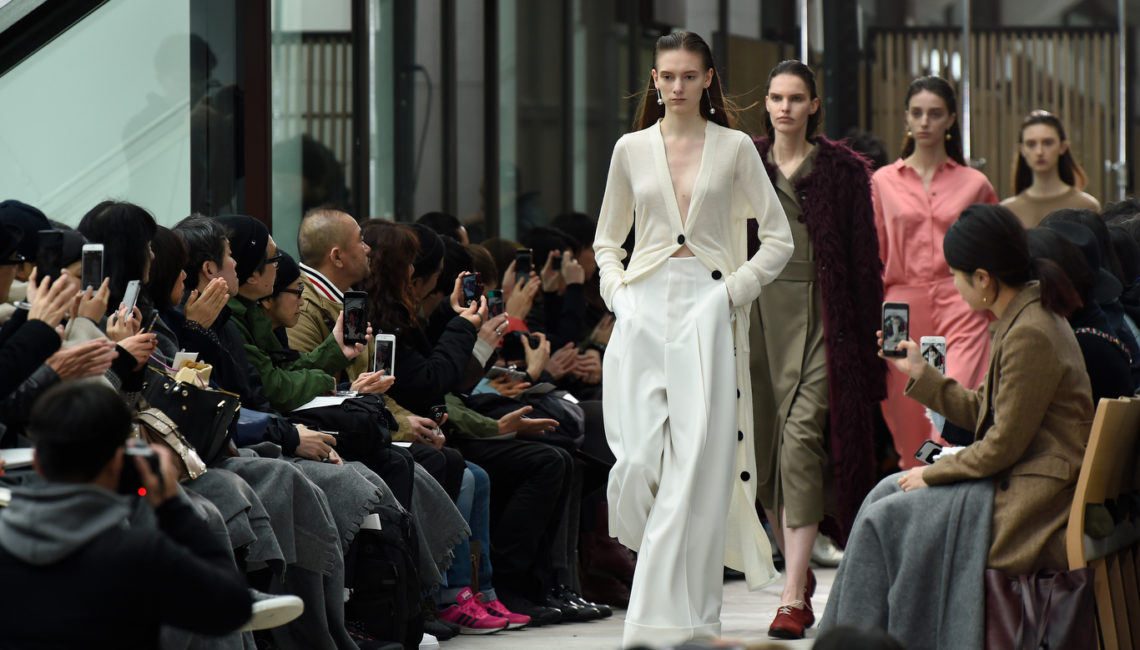 The strong showing for shearling in the international fall 2017 collections carried through Tokyo Fashion Week as rich and textural messages dominated the presentations.   Japan has been a great incubator of design talent with creative masters including Yohji Yamamoto, Issey Miyake and Rei Kawakubo blasting onto the world stage with unexpected, architectural shapes, innovative techniques and exceptional tailoring to set new directions in dressing.  Tech fabrics and an edgy modernism added to the iconic Japanese aesthetic.  But this year the designers showing at Tokyo Fashion Week delivered plenty of plush shearlings, velvets and cozy cable knits in soft, girly looks that were safer than we've come to expect.
The Visual Artistry of the Tokyo Fashion Week Collections
Over the course of the week 52 runway shows or installations featured both celebrated and emerging designers from Japan, Indonesia, Thailand, Vietnam and Malaysia.  Deconstruction was on the menu with frayed hems and raw edges adding an urban vibe.  Loose cuts, oversized silhouettes and extra-long sleeves provided street style cred.  And to be fair, the 3D construction of Akiko Aoki and newcomer Yohei Ohno's Bauhaus-inspired looks contributed to the iconoclasm we've come to expect from Japanese fashion.
But it was the focus on texture with plush shearlings and furry accents that drove home the unexpected warm and cozy feel of these Tokyo Fashion Week shows.  With the integration of designers from across Asia we can look forward to even greater diversity in creative directions in seasons to come.  It's a good sign for Tokyo's expanding role on the international fashion week circuit.
Related articles