Leave a Comment
The Easter Parade : Tradition & Trends on Display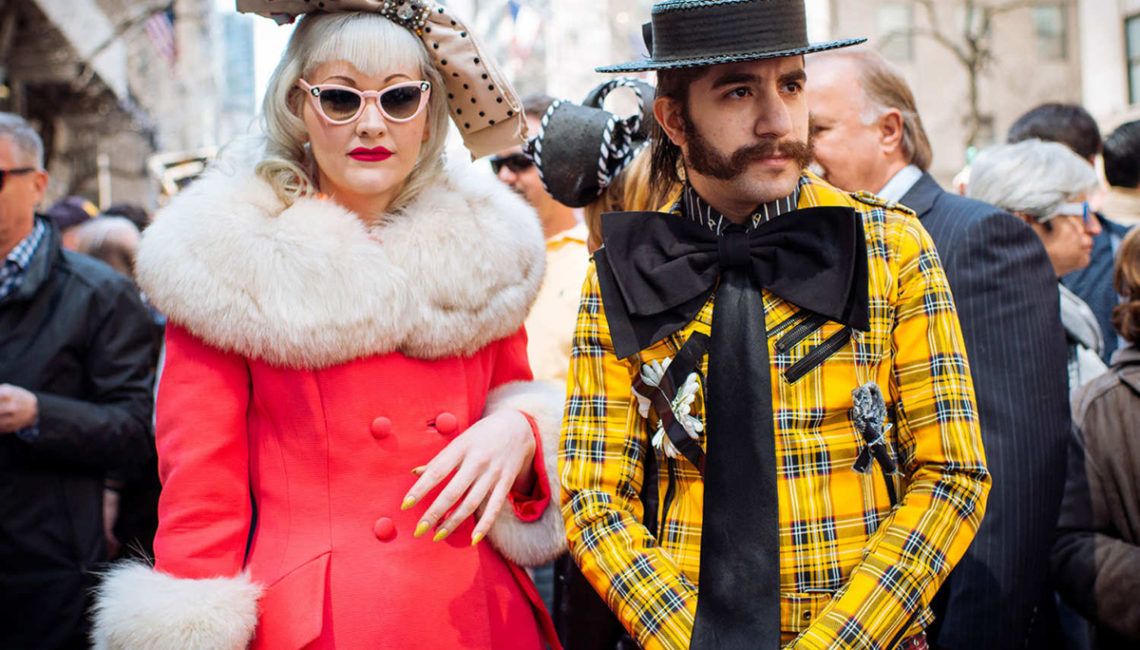 We love tradition!  And among our favorites is NYC's Easter Parade with its parade of fashion and fur.
Enduring Easter Parade Traditions
Starting as a spontaneous event in the 1870s, the New York Easter Parade quickly became an iconic cultural expression of the holiday in the U.S.  Tens of thousands of people would join together on Fifth Avenue in their finest apparel and millinery after church services to celebrate as they marched past some of New York's landmark churches, elaborately decorated with special Easter floral displays.  Dressing up was highly encouraged and, of course, women showed off in their finest fur fashions.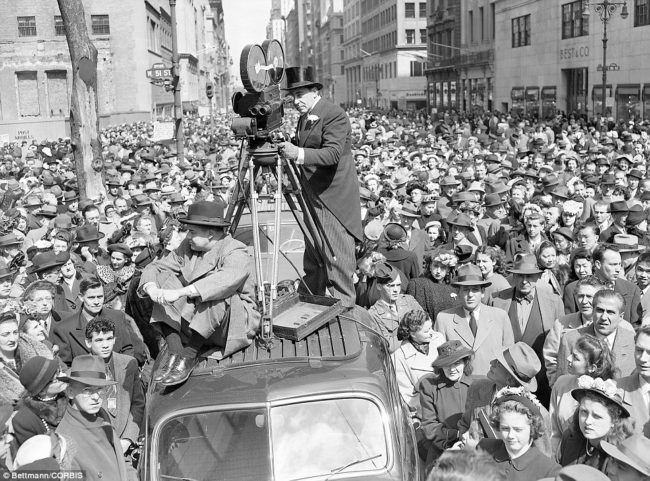 By the 1880s, the Easter Parade had become a grand spectacle of fashion, famous in New York and around the country. The well-to-do, decked out in new and fashionable clothing, would stroll from their own church to others to see the impressive flowers (and to be seen by their fellow strollers). For the less affluent the Parade was like a runway show reflecting the latest trends in fashion.  The event grew in popularity, earning a place on the New York calendar of festivities in the 1890's.  By 1947 over a million people were drawn to Fifth Avenue to march in or view the Parade.
In 1933, American songwriter Irving Berlin monumentalized the Parade with his song "Easter Parade" written for a revue on Broadway called "As Thousands Cheer".   Both the song and the revue were tremendously popular. The song became a standard was the inspiration and theme song for the iconic 1948 film "Easter Parade" starring Judy Garland, Fred Astaire and Ann Miller.
New York's Easter parade continues to this day on Fifth Avenue between 49th and 57th and is enjoyed both by families in Sunday best and people and pets in outlandish costumes.  The focus is on the Easter bonnets with creative displays including high fruit-adorned hats,  over-the-top Fascinators and even hats with live birds in flower-adorned cages. Easter parades are also conducted in many cities, with some of the most prominent in Richmond, New Orleans and Toronto.
Related articles