The Allure of Film Noir's Female Femme Fatale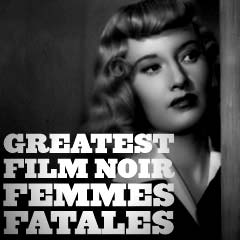 Strong, beautiful, bold, and resilient, the femme fatale has been an iconic cinematic figure for decades.
A femme fatale (/ˌfæm fəˈtɑːl/ or /ˌfɛm fəˈtɑːl/; French: [fam fatal]) is a stock character of a mysterious and seductive woman whose charms ensnare her lovers, often leading them into compromising, dangerous, and deadly situations. She is an archetype of literature and art. ~Wikipedia
Derived from the French language, the very term literally translates to "deadly woman." These sexy seductresses captivate their male targets and lure them into dangerous circumstances they must navigate out of. They use their male prey to do their evil bidding and sashay their way to glory when the crimes have been committed. With sex appeal as their weapon of choice, they often play the helpless, naive victimized role when caught red-handed. First made famous by the 1940s Film Noir genre during and after World War II, these films took advantage of post-war anxiety, pessimism, and suspicion, and possibly reflected male fears of female liberation and independence during the war years, according to popular Filmsite AMC.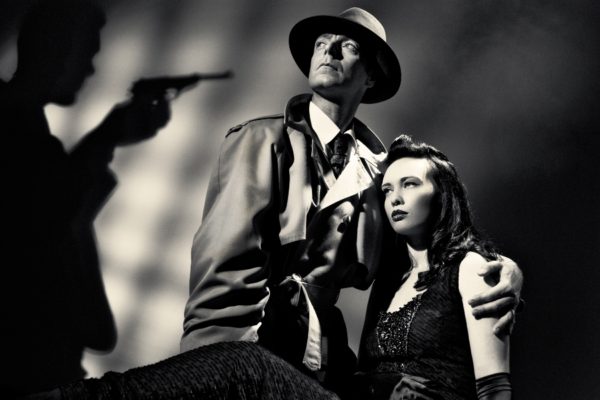 The antithesis of the femme fatal archetype is the Damsel in Distress, but both character types can peacefully coexist nicely within the same character and often times need one another to create a lasting and impactful role. So what sets a femme fatale apart form other female characters? Besides her killer looks and hypnotic personality, the femme fatale rocks a commanding wardrobe full of furs, tailored body-hugging suits and seductive, slinky dresses all accentuating her "best assets". You could say she's dressed to kill! This vixen puppeteers the world around her and controls the reactions of others. She harnesses the power of her clothes to both gain sympathy, or to generate attraction, but always to achieve her ultimate goal… TO WIN!
Not just relegated to the 1940s and 50s, the femme fatale role endures through today. The 80s and 90s revived this stereotype raking in big box office bucks with films like Blue Velvet (1986), Fatal Attraction (1987), Basic Instinct (1992), Disclosure (1994), Wild Things (1998) and Cruel Intentions (1999), to name a few.
Hooked on the undeniable powers of the femme fatale? Why not check out these suggested films from the 1940s with some of the most memorable and iconic succubus-like females we love to hate!
Leave Her To Heaven–
Double Indemnity (1944) – a classic when it comes to style, plot, characterization
Gilda (1946) – Rita Hayworth's beauty is magnetic in this film noir classic
The Postman Always Rings Twice (1946) – starring beautiful Lana Turner
This Gun For Hire (1942) –starring the handsome Alan Ladd and the fabulous and Veronica Lake
Laura (1944) – highlights the burden of having beauty to die for
Detour (1944)
The Killers (1946) – starring Burt Lancaster and Ava Gardner
Nora Prentiss (1947) – the fabulous costumes in this film are a work of art
The Big Sleep (1946) – Humphrey Bogart and Lauren Bacall; need we say more
Rebecca (1940) –an awesome Hitchcock film with strong female characters
The Big Heat (1950)
The Killing (1956)
Kiss Me Deadly (1955)
Related articles
Related articles