Stars Shine Bright On 2017 Emmy Awards Red Carpet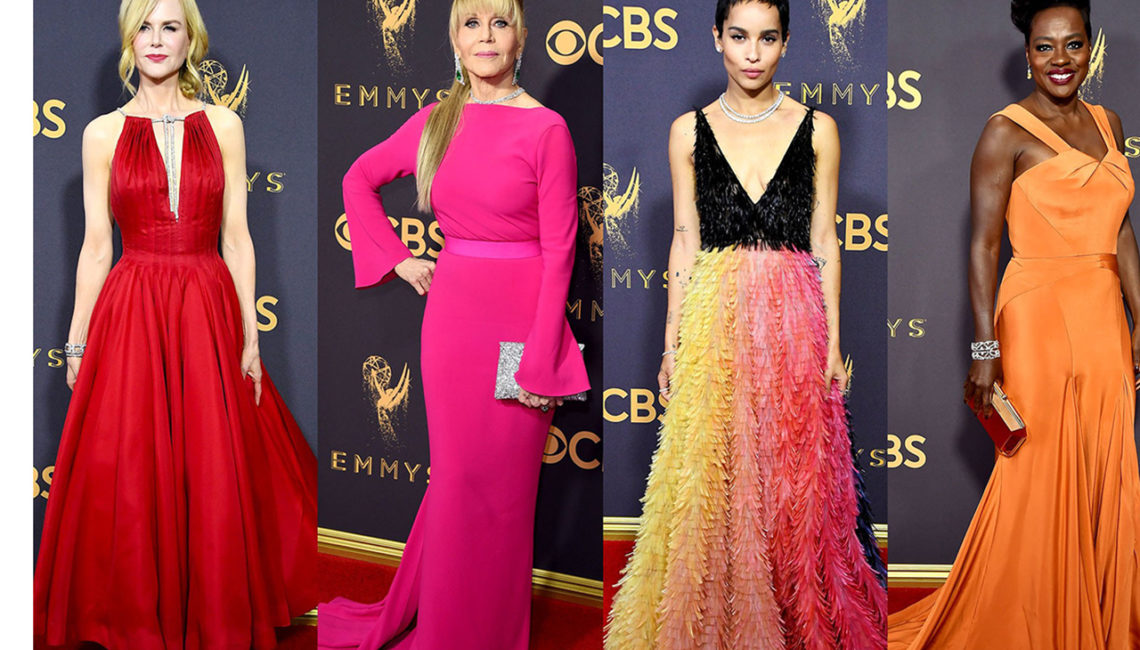 Like the wide spectrum of shows that were being honored at this year's Emmy Awards, the fashions on the night's red carpet ran the gamut from demure to ultra-bold. We are unapologetically o-b-s-e-s-s-e-d with the amazingly vibrant looks that sauntered down Sunday night's 2017 Emmy Awards red carpet. Like a carefully choreographed dance, starlet after starlet showed up and wowed onlookers with spectacular gowns befitting the stature and importance of the night's festivities…. definitely Emmy-worthy in our books!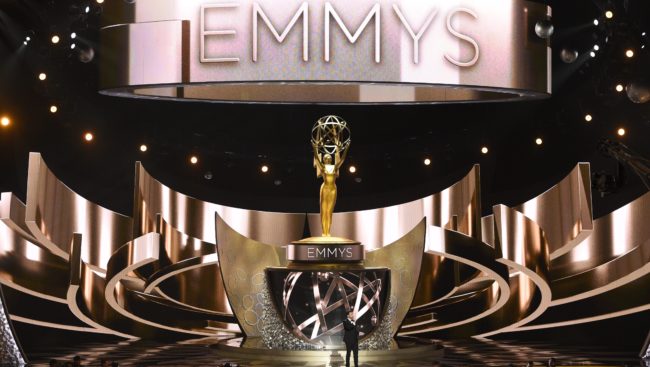 The Best of the 2017 Emmy Awards Red Carpet
Bright lights big city should have been the theme for last night's ladies. From Nicole Kidman's crimson red perfectly structural Calvin Klein dress to good ol' Jane Fonda's perfectly puckered pink gown; bright bold color was the tour de force on the carpet. We're not just talking the usual demure and politely muted softer hints of color; these dresses were brash, sassy and in-your-face with intense saturation of mouthwatering color.
Some of the ladies who were feeling a little less bold in their quest for the spotlight opted in on the sweet innocence trend that we saw play out. Flawless, airy and nymph-like pixie looks can deliver just the right ladylike elegance.  But when not worn by strong women who can carry the look, they might look little girly, or too saccharine sweet for the occasion.
Put the petal to the metal and press go on this next group of dresses. Shiny metallic had a magnetic appeal for many of the ladies at the 2017 Emmy Awards. Hands-down, Ms. Laverne Cox sliced and diced the competition with her sultry fitted Naeem Khan masterpiece.  Jessica Biel provided old Hollywood glamour with Ralph & Russo's elegantly draped gown that provided a mixed media take on the metallics trend.
No rhyme nor reason, but always in season….unexpected details and elements were a welcome gift on the 2017 Emmy red carpet. Beautifully tailored pant suits and jumpers proved that comfort and elegance can coexist and make an impact. Some other surprises for us were the quirky embellishments, layering and curious fabrics and silhouettes that created a sum total of looks that worked independently and collectively for SOME of these ladies, but definitely not all of them.
Related articles