Spring/ Summer 2018 Collections Reviews PART 8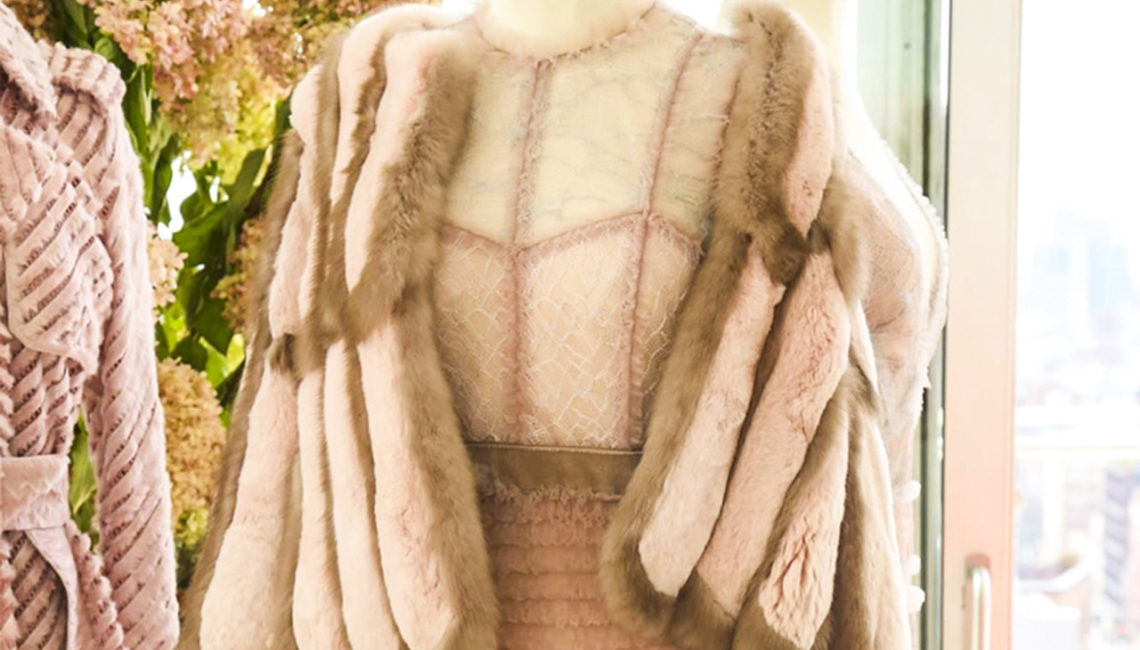 Oh what a beautiful Spring/ Summer 2018 season we have ahead. If you're a "girlie girl",  you better save your spare change because it's going to be hard to narrow down what statement pieces you'll be investing in when the array of flouncy, feminine favorites hit the store shelves…. consider yourself warned!
More from the Spring/ Summer 2018 collections
A scion of one of the great fur fashion houses of Paris, Gilles Mendel knows a thing or two about luxury.  And with his spring/summer 2018 collection for J. Mendel, he didn't disappoint.  With paper thin broadtail, pillow soft sheared mink, and wistful fox, he created delicate and graceful spring outerwear looks that are sure to have his sophisticated ladies laying down their credit cards. Whisper soft pastels in chiffon and tulle made up the most gorgeous gowns. There was absolutely no expense spared in realizing this ultra-luxe show. While very few of us, if any, fit the glass slipper, these are the pieces you'll want to shop for when you meet your prince charming.
Architectural shapes are Yigal Azrouel's calling card and they marked the high notes of his 2018 spring/summer RTW collection.  Angular lines, simplistic styling, black and white color combinations, and just a hint of Japanese influence gave this collection a fresh, modern edge.  Flared pants and skirts with side and front slits had enough sex appeal to tone down the menswear references.  Mr. Azrouel delivered powerful, chic looks that are perfect for the girl on the go going to all the right places.
The brother and sister design team, Nicholas and Christopher Kunz of Nicholas K, was dealt a major blow when their design studio burned and much of their archives were destroyed. But like a Phoenix rising from the ashes, they emerged better than ever with their SS2018 RTW collection. Parachute fabrics in army green made up break away harem pants and dresses that were utilitarian and uber-chic. Liquid gold fabrics added a fresh perspective to the same silhouettes. Zebra stenciled calfskin jackets in a range of silhouettes may be the statement pieces of this collection, easily pairing with everything including your PJ's for bold, trendsetting style.
According to the show notes the inspiration for Naeem Khan's spring /summer RTW 2018 collection was the legendary Russian ballerina, Anna Pavlova.  Body hugging cuts in eyelet, tulle, lace beading and raffia fringe evoked the gracefulness and feminine appeal of the dancer. Beautifully draped dresses and gowns in diaphanous fabrics reflected elegance and movement.  And if you needed further confirmation, you need look no further than the ballet slipper ribbons around the Loubouotin's worn by the models.  Khan's flair for the dramatic was translated into opulent, glamorous looks that are sure to make him a red carpet favorite again next season.
Zang Toi delivered sophisticated elegance for spring/summer 2018 with exquisite tailoring of simple silhouettes in sleek silks and satins.  Lace appliques decorated tunics and caftans and fashion illustrations added a sense of fun and energy to the handkerchief hemline skirts.  To keep things sexy and exciting Mr. Toi showed plunging necklines and high slits. Is it any wonder that the designer was recently nominated "one of the most stylish New Yorkers" by US Weekly?
To truly understand Marc Jacob's fashion brilliance you have to turn down the noise of the layers upon layers, loud patterns, and oversized fits.  What you have left are solid separates that provide strong wardrobe building blocks. For inspiration for his 2018 spring/summer RTW collection Mr. Jacobs looked back on his past seasons and reimagined some of his favorite looks, infusing them with a fresh creative energy.  The exuberance and spirit of giant flowers, bright colors and lots of sequins should appeal to his youthful clientele as should the vintage chic of a long, beaded, canary yellow gown with black satin turban and gloves.  Coats are a strong suit for Mr. Jacobs and this season the pink walking coat with oversized tulle collar is our favorite.
Adrienne Landau has made her mark as a fashion innovator delivering bold and unexpected fur looks season after season.  For spring summer 2018 she introduced a kind of Flashdance sex appeal with highly styled and decorated sweatshirts made even more striking with fur flings. Teal blue fox paired with a white, knotted tee was in-your-face- fashion. Another favorite, and a true original, was a leather ribbon cape with fox collar. Paired with denim short shorts for a casual chic, it could easily add depth and drama to your LBD.  Ms. Landau has fun with fashion, and it shows!
Related articles