Spring/ Summer 2018 Collections Reviews PART 1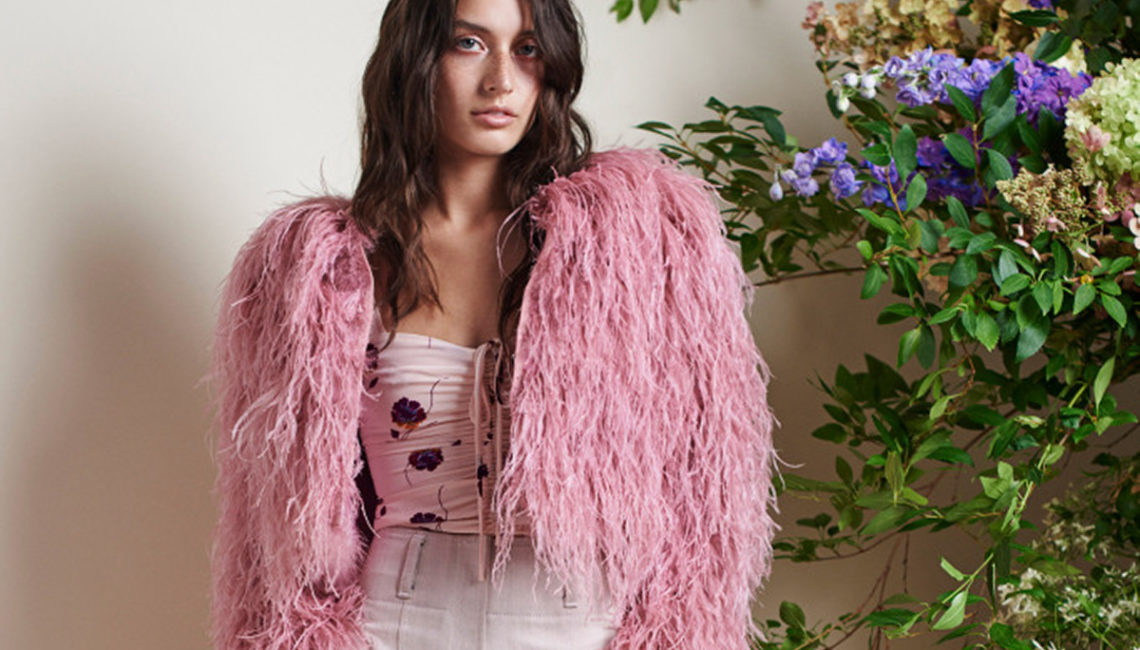 The Spring/ Summer 2018 collections have begun their march down the runways and across the venues of New York and from the hefty fashion calendar; it looks to be quite a week!  And if you believe, as we do, that fashion is more than just clothes on a model, the fashions shown during these Spring/Summer 2018 collections will reflect the important social, economic, political and cultural changes taking place at this very unique moment in history.  That said, it should be a week full of interesting messages with much to consider and dissect.
A Flirty Spring/ Summer 2018 Awaits
A play on proportions from mini to midi skirts and short shorts to long pants, Tomas Maier gave us options to work with for spring/summer 2018. Adding to the interest, Maier mixed abstract floral patterns along with color blocking stripes that gave these looks a feminine appeal. A stand out favorite sure to please young and old alike, the car wash hem line which kept it flirty and festive.
Oh something so Bridgette Bardot-sexy, girlish, and Parisienne- the Creatures of Comfort spring/summer RTW collection was all that and a bottle of wine! Prairie skirts with eyelet fabrics in colors of golden rod and lavender were French countryside style at its best. Peplum tops paired with petal pusher pants were just as sweet and appealing as all the rest. A few oversized linen tunic tops added some modernity to the otherwise feminine softness throughout.
The 80's are alive and well and rocking the runway at the House of Solace. Designer duo Laura Taylor and Ryan Holliday-Stevens put forth a fashion extravaganza with bold, bright colors and silky, soft fabrics. One shoulder satin blouses were draped across the bodice and left with a long tail of fabric trailing behind. Entrance making magic for sure! A favorite not to be missed was a raspberry colored metallic sweater column dress. A deep plunging V-neckline topped with a tangerine soft structured walking coat was unforgettable. All it needed was a fox fur clutch to make it rock star glam!
A small but mighty capsule collection from the design couple Julie and Jason Alkire, presented for their self-titled line Alkire, made quite an impact for spring/summer 2018. The RTW looks were each a one of a kind style, independent of a theme or feeling but with an overall European luxe read. Ivory and black dominated the color palette but a few pieces were punched up with bright colors. A dress made of squares of colors from Pantone chips in magenta, blue and green was "the literal expression of what we were studying color-wise," said Jason Alkire.
Jane Siskin of Cinq a Sept told a spring story about traveling performers roaming village to village. Whimsical with lace, tulle, and marabou, the emphasis for her spring/summer 2018 RTW collection was on movement and folly. Ruffle trim hemlines added a feminine and flirty appeal and cropped denim jackets helped toughen up and streamline the looks. A gorgeous floor length bathrobe coat in royal blue with colorful embroidery was over the top luxury and not to be missed or long forgotten.
There is hardly one young Hollywood starlet that wouldn't love to be seen in a piece from the Brock spring/summer RTW collection. The husband and wife team, Laura Vassar and Kris Brock, wanted to evoke their signature feminine flair and infuse it with something of an edge. Peek-a-boo lace balconette tops, hour glass slip dresses, and barely there cut outs all revealed just enough sex appeal to get him hot under the collar. The hair and makeup was worth a mention- rich brown eye shadow, pouty red lips, and a loose bun was all in line with today's modern glam.
More to come…
Related articles