Shearling Chic | The All-Time Superstar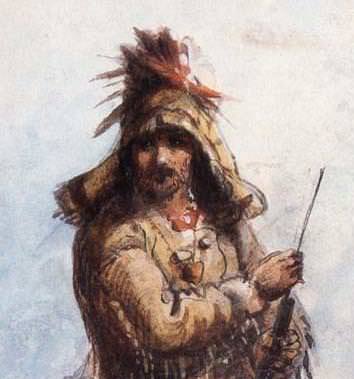 Out of the fur pantheon, shearling is by far the oldest fashion trend that never falls out of favor. Don't think so? Just go check out prehistoric cave paintings with their references to animal pelts worn on human shapes, or even 19th century North American trappers donned in buck skins and other pelts.
Shearling might simply be the most democratic fur of all, the one type that defies generational differences and socio-economic divides. From "easy-going" to "hippy chic" to ultra-modern, shearling is making its mark for the Fall 2012 fashion cycle.
Whereas shearling was often used in a cruder finish in 1970s fashion, recently it has gotten the glam reboot. Designers are currently toying with both the woolen side and the leather/sueded side of the skins to great effect on the runways.
The leather side of the pelt is currently reworked into a full-fledged design component, now getting as much attention as the fur side. Some designers and couturiers opt to lacquer the leather, or even shave it into a textile-thin finish. Others go as far as merging two skins in one garment – combining mink with lamb leather, for example, for a truly unique and highly fashionable look.
Shearling can be so much fun and really transcends expectations. Remember those UGG boots – the ones nearly banned by the West Hollywood City Council? They have become the shearling accessory icon, but don't tell WeHo City Council (Can we say RIDICULOUS?). Very few materials can boast equal adoration from male and female fans alike, regardless of age.
Is there a shearling look in store for you this fall?