Rita Ora | DIVAS WE LOVE Series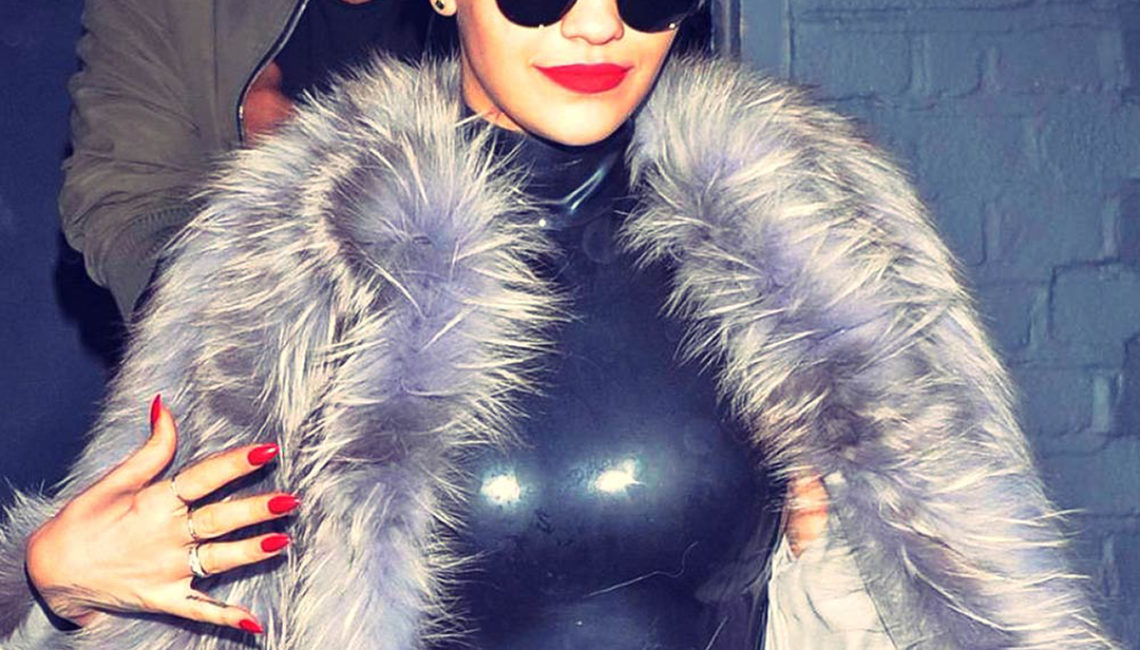 Rita Ora is rewriting the way 20-somethings look at high street fashion. An irreverent and fearless chameleon of style, it's hard to pinpoint what her style muse is. All we know is that her look is fun, stylish, edgy and has a little something for everyone! She has become the face of the term "style goals" for countless women.
Rita Ora A Rockstar Fashionista
A proud Albanian goddess, Rita Ora was named after American screen siren Rita Hayworth by her grandfather, a film director who had an obsession  with the movie actress.  Living up to her namesake's indelible sex appeal, Rita Ora holds Hayworth up as one of her secret style muses. Sexy, strong and confident, Rita's presence is definitely memorable and she has an affinity for vintage looks.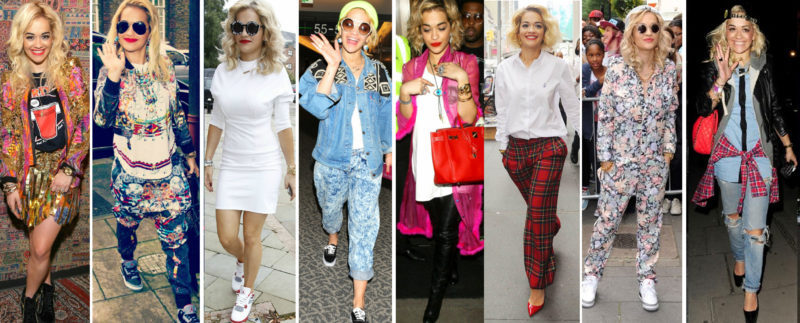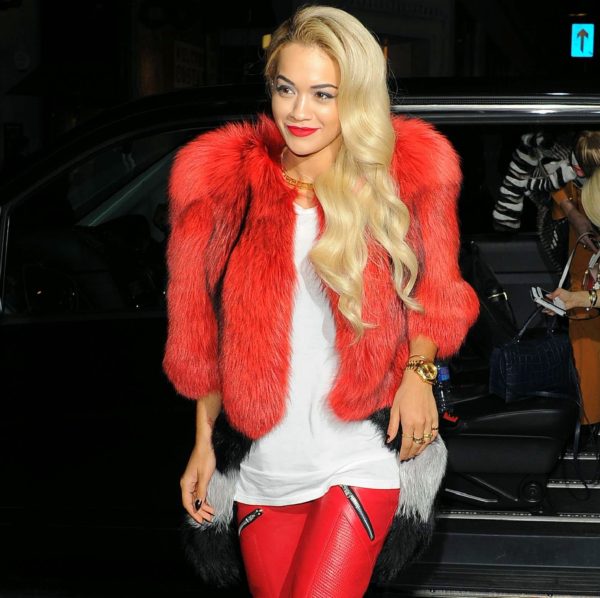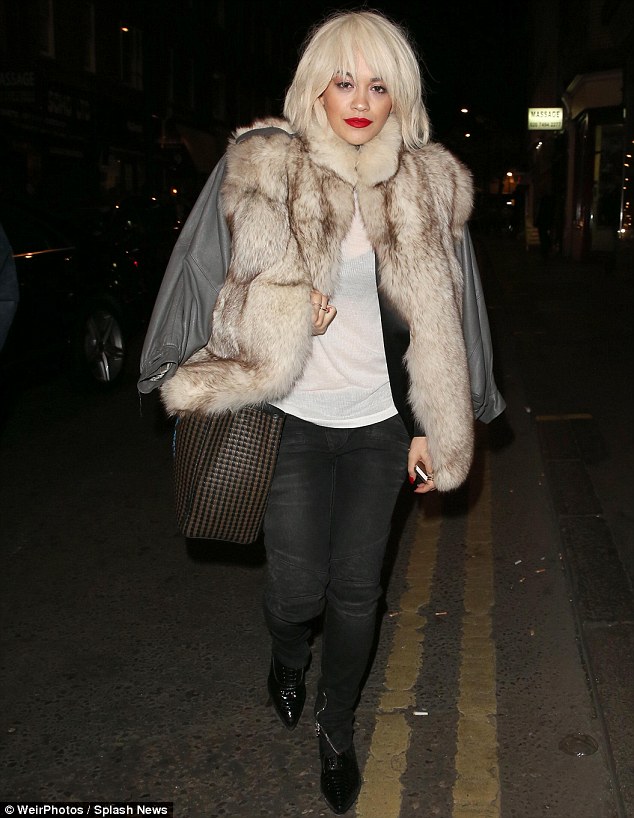 Born in 1990 in Yugoslavia, now Kosovo, as Rita Sahatçiu, Rita added the last name Ora because it was easier to pronounce. Sahatçiu literally translates to "watchmaker" in Albanian and cleverly, her added surname, Ora, translates to "hour." As a child, Rita practiced her vocals by singing in her father's pub. She dipped her toe into a life of fame in 2009 when she auditioned for the British reality competition show Eurovision: Your Country Needs You 2009, but dropped out soon after because she felt that it wasn't quite her time; a very bold and unprecedented move for someone trying to build a career. After that minor setback, Rita made the rounds doing cameo appearance in Jay Z's video for "Young Forever" (2009) and Drake's video, "Over" (2010). After being signed to Jay Z's record label Roc Nation in 2009 she steadily began her climb up the music charts in the US.
Seemingly out of nowhere, Rita debuted her first studio album in 2012 at number one in the United Kingdom. The album contained the UK number-one singles, "R.I.P." and "How We Do (Party)" and made her an instant bonafide popstar/R&B diva.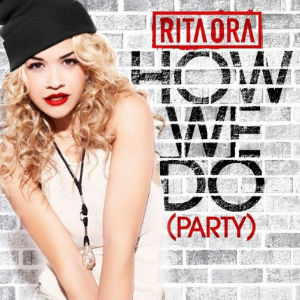 Perhaps because of her ability to command attention, and definitely because of her bombshell beauty, major designers stood up and took notice. She soon became a front row staple at Fashion Week and was signed as brand ambassador to numerous ad campaigns.
Scandal sells in Hollywood and Rita has had her fair share of it. The singer has been linked to Rob Kardashian, and went through a messy breakup with the reality star; she has been linked to affair rumors with Jay Z,  and reportedly confessed to dating Bruno Mars at one point. It has also been rumored that there's a little bad blood between Ora and her Roc Nation label mate singer Rihanna.  Competition breeds success, as these two ladies have both traveled a successful path and have both managed to transition their singing careers into fashion, acting and other circles.
In 2015 Rita sat in the X Factor UK's,  judge's chair and left after just one year.  Not out of the loop for too long, in the early part of 2016 Rita cemented her fashion migration and was officially named the replacement for Tyra Banks as the new host of America's Next Top Model. Though thesewere considered big shoes to fill, the singer's association with good style and her magnetic personality have made it a good fit for the brand. Joining Ora on the panel of judges are supermodel Ashley Graham, stylist Law Roach and Paper magazine chief creative officer Drew Elliott.
While she certainly – and deservedly – seems to enjoy the fruits of her success, Ms. Ora has been quick to respond to the call to charity, particularly for those causes benefiting children, women's issues and cancer.  She has shared her talents for a range of concerts and events supporting the Princess Grace Foundation, UNICEF UK's "No Place Like Home" campaign supporting their appeal for children affected by the Syrian conflict and UK Cancer Research.  But her engagement and commitment goes much deeper.  She has taken the time to dig deep and learn about the issues that matter to her, allowing her to become an effective  vocal advocate as witnessed by her speech on immigration and Syrian refugee crisis at the We Day UK event in London, in March of 2016 organized by Free the Children.  Like everything else she does, when it comes to giving back, Ms. Ora gives it 110% and then some.
Resilient, brash, unapologetic and giving, this young fashion Diva is writing her own life's lyrics and singing them beautifully….and that makes her a DIVA We Love!
Related articles