Reinventing Your Wardrobe With a Fur Scarf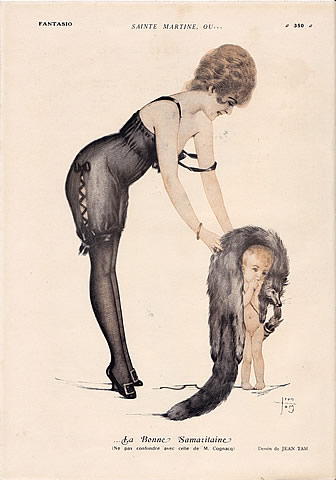 The scarf is one of the most versatile of fashion accessories, the final addition that can define any look. Often used to tie a color story together, add a dramatic flair or introduce a visual pop, the scarf is an important fashion investment. Whether in wool, silk or fur, tied, wrapped, draped or slung, the scarf offers a myriad of creative options to deliver a definitive fashion statement.
When it comes to dressing for the cold winter months, the scarf is a critical component of any wardrobe. The fur scarf, in particular, provides warmth and coziness while adding visual drama and a luxe look and feel. But fur scarves are not just a cold weather accessory. Knitted fur scarves or scarves of organza or silk with strips of fox or other furs can be worn through spring and fall to equally relay a dressy, elegant message or a cool, hip vibe and these scarves work equally well on women and men, old or young.
Taking notice, designers and fashion labels are injecting great creativity in their collections with fur scarves and adding to their sales at retail as well. Many of these scarves are unisex, with broad appeal and retail potential. They are the ultimate tool for creative, fashionable dressing.
On the runways and at retail, the fur scarf has been presented as a key "must-have" fashion accessory for the season. And for good reason! Accessible price points and virtually unlimited creative possibilities make the scarf the perfect complement to any wardrobe. In fact, it may be one of the most relied-upon tools in your fashion arsenal this season.
Have you found the perfect scarf that expresses your individual style?
Related articles