Leave a Comment
PRINCESS DIANA: HER FASHION STORY – CULTURE LENS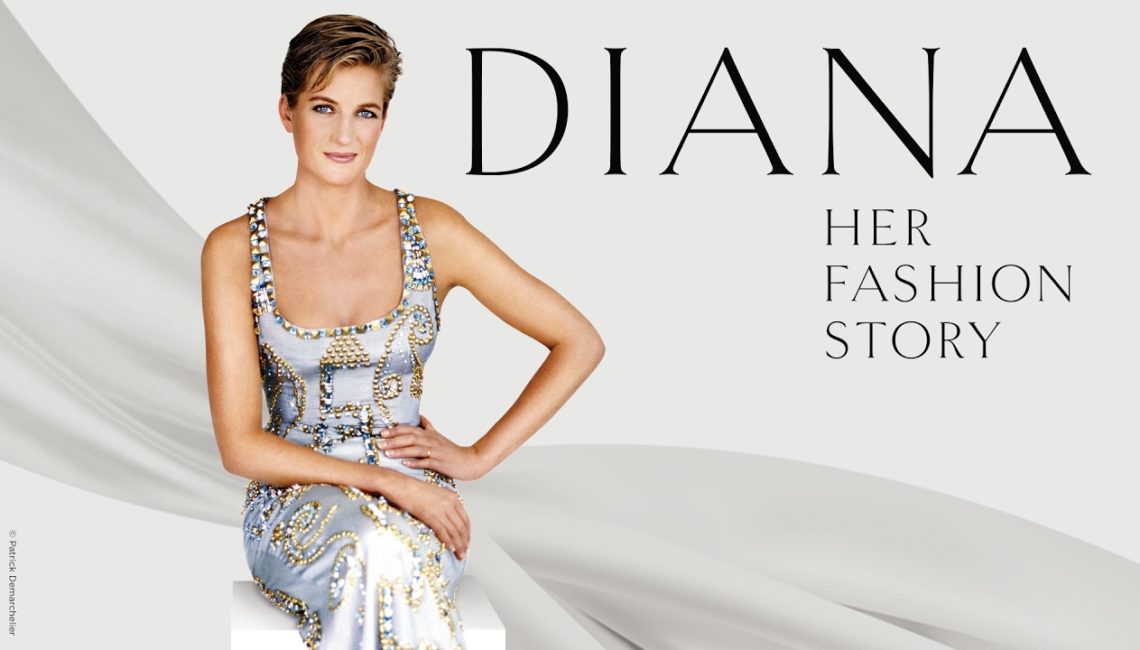 I will never forget where I was when I learned the news of Princess Diana's death.  It was August 31, 1997 and I was hosting a black-tie gala at the Beverly Wilshire Hotel in Beverly Hills, CA to raise funds for HIV/AIDS.  That evening we were honoring Princess Diana for the work she had done to raise global awareness of HIV/AIDS and while her representative, Lady Sarah waited offstage to accept the award we received the news of her accident. In a matter of minutes the ballroom emptied out, many of the guests in tears, and Lady Sarah was on her way to the airport.
PRINCESS DIANA: HER FASHION STORY
Such was the impact of Princess Diana, one of the most beloved and followed women in modern history.  Although it will be 20 years since her death this August, her legacy continues to live on.
Among the many celebrations of her life that are sure to unfold this year, "Diana: Her Fashion Story" currently on display at Kensington Palace in London may be one of the most significant.  This exhibit, appropriately launched during London Fashion Week, follows the evolution of the late Princess' style from her early days a young woman just entering the spotlight through her growth as a royal representative and a global icon.  The collection of garments on display reflects the progression of her style and her personal growth beginning with her more demure and classic looks, such as the pink Emanuel blouse Diana wore for her engagement portrait by Lord Snowdon in 1981 and continuing through the glamorous and sophisticated looks of her later years reflected by the Catherine Walker beaded dress-and-bolero combo she wore to the British Fashion Awards in 1989 (dubbed the 'Elvis dress') and the green velvet Victor Edelstein gown which she wore at the White House when she famously danced with John Travolta.
The display is surrounded by blown-up photographs of Diana wearing some of these garments, taken for Vanity Fair by Mario Testino, the great fashion and glamour portraitist.   His series of portraits of the Princess has been widely recognized for their relaxed, natural looks that give an air of easy accessibility and a sense of timelessness.
Also supporting the exhibition, the gardens of Kensington Palace have been transformed to feature The "flowers and foliage inspired by memories of the Princess's life, image and style", including tulips, narcisii, forget-me-nots, English white roses, ornamental grasses, Cosmos daisies and "billows of graceful Gaura".
Princess Diana may be one of the greatest fashion icons in history and her style continues to inspire today.  Don't miss this chance to see pieces from her collection up close and personal.
Where: Kensington Palace, London, UK
When: February 24, 2017 – 2018
Related articles