Pre-Fall 2018 Collection Reviews PART 7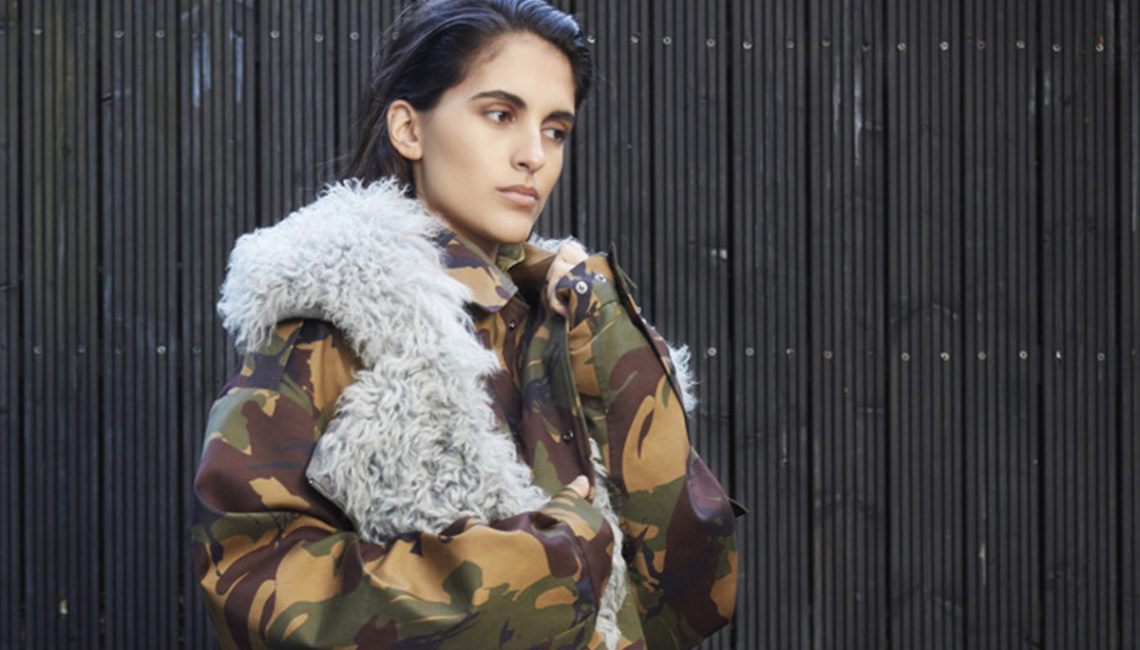 The pre-fall 2018 collections proved to be a bit of a mash-up.  On the whole pre-fall is a slower season than most with fewer designers electing to participate.  Then, of course, there is the transitional nature of the season which has some designers showing more warm weather fare for the see-now, buy-now crowd, while others use the season as a tease for their upcoming fall collections.  Still, fall/winter outerwear has been a focal point throughout many of the collections for pre-fall 2018 with statement pieces confirming the designers' visions for the season.  And for many of these key looks, fur continues to play a primary role.
Pre-Fall 2018 Trends Mash-up
If the message from their spring 2018 collection, a collection inspired by The Handmaid's Tale, was a cautionary tale to women to take back their power, the pre-fall 2018 collection from Justin Thornton and Thea Bregazzi for Preen is the natural next step.  This season they provided women with plenty of fashion armor to give them power in their fashion choices.  Diaphanous fabrics, ruffles and bow-ties gave credence to the feminine appeal of the collection which was furthered by the graceful draping, floral prints and sequined appliqués on flowing skirts and dresses.  But there was a tougher edge to the collection too, with snakeskin and camo prints, long plaid skirts and even a lumberjack look.  With this collection the duo proved that sexy could be powerful and very strong.   They jumped on the furry footwear trend with curly lamb slip-ons that took cozy to new style heights.  The oversized shearling collar on a camo parka added just the right touch of softness and texture to take the look from utilitarian to easy chic.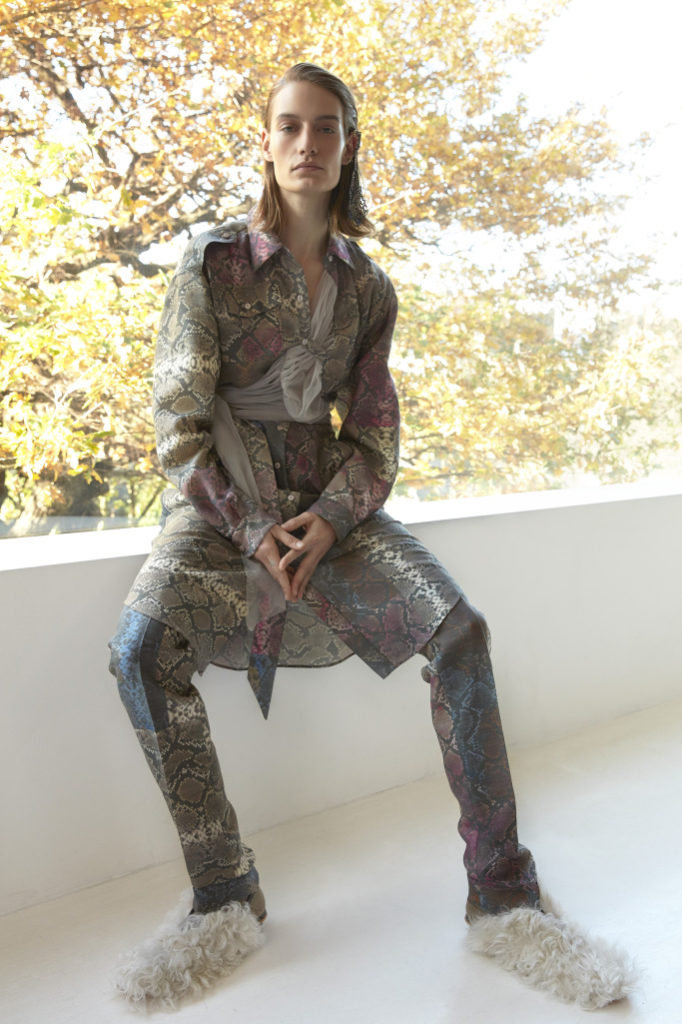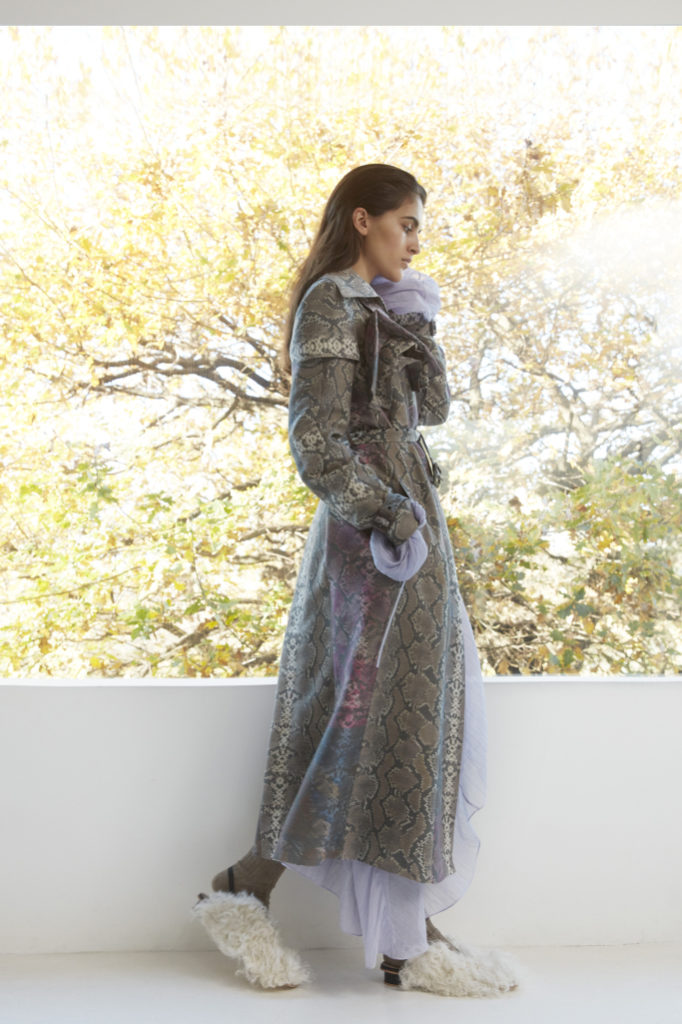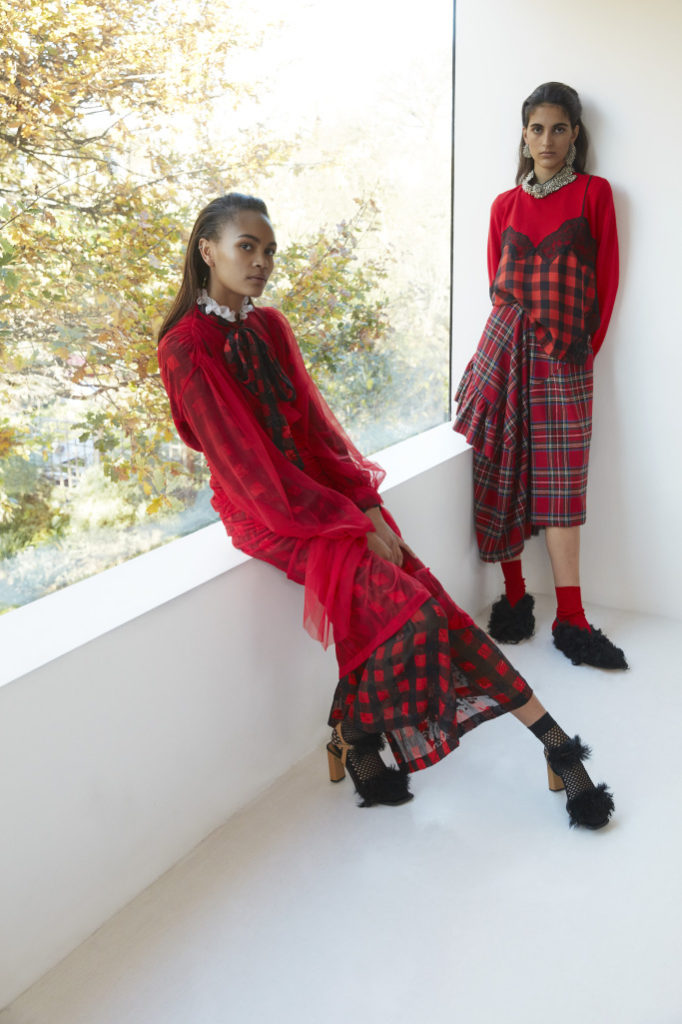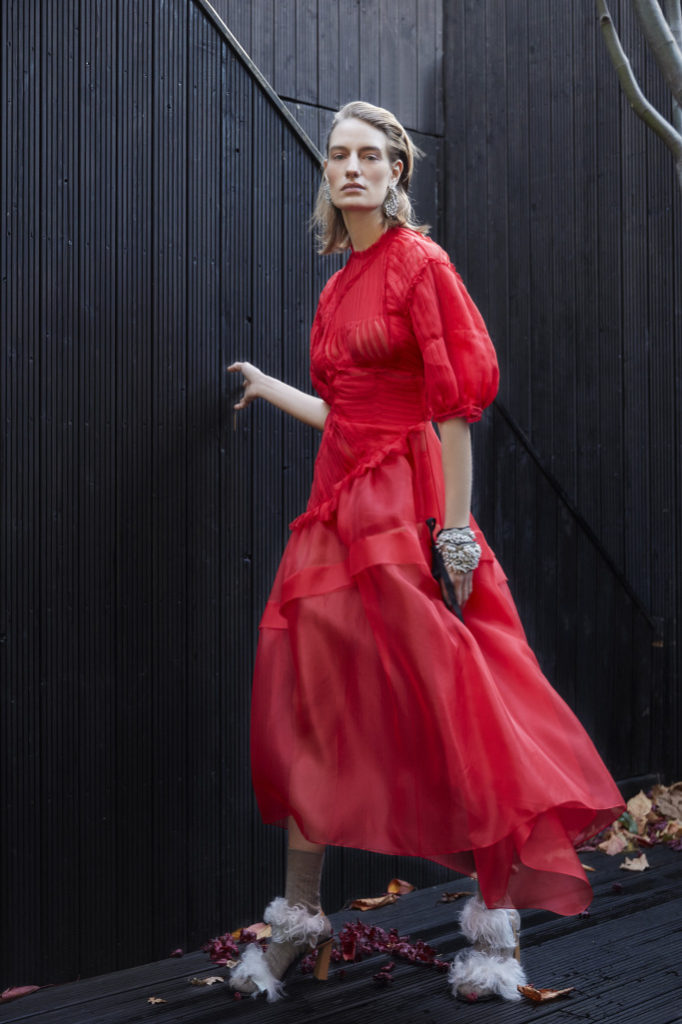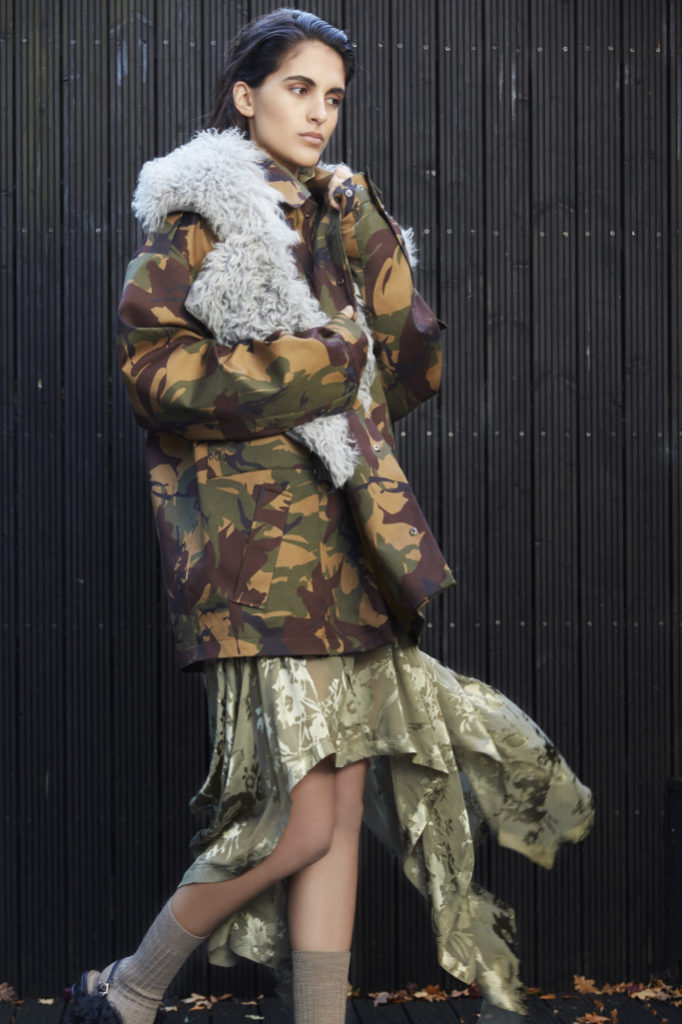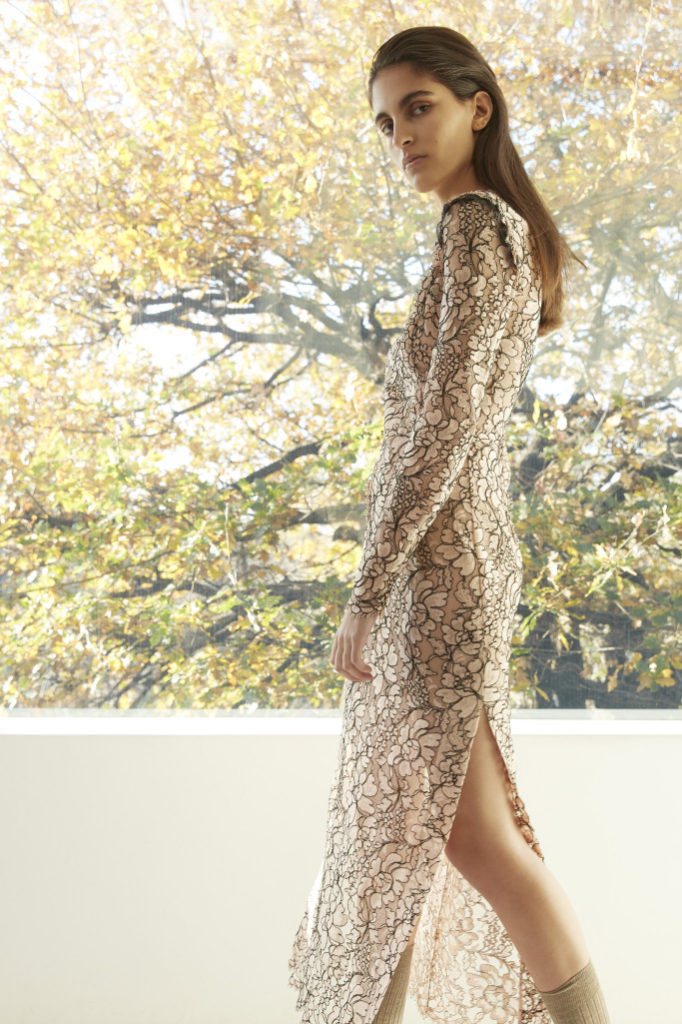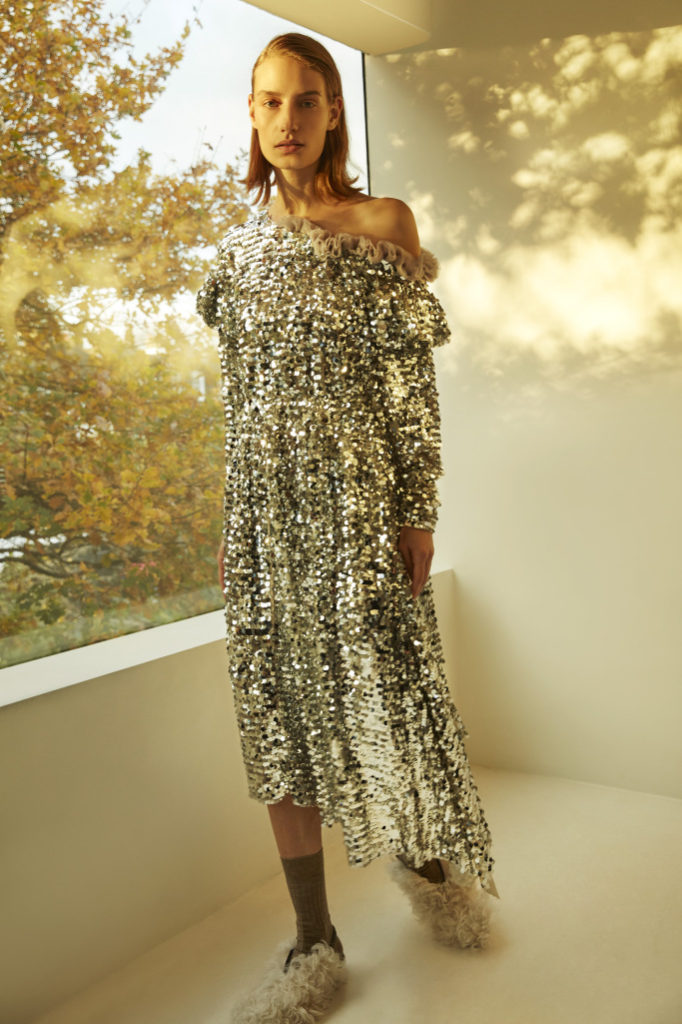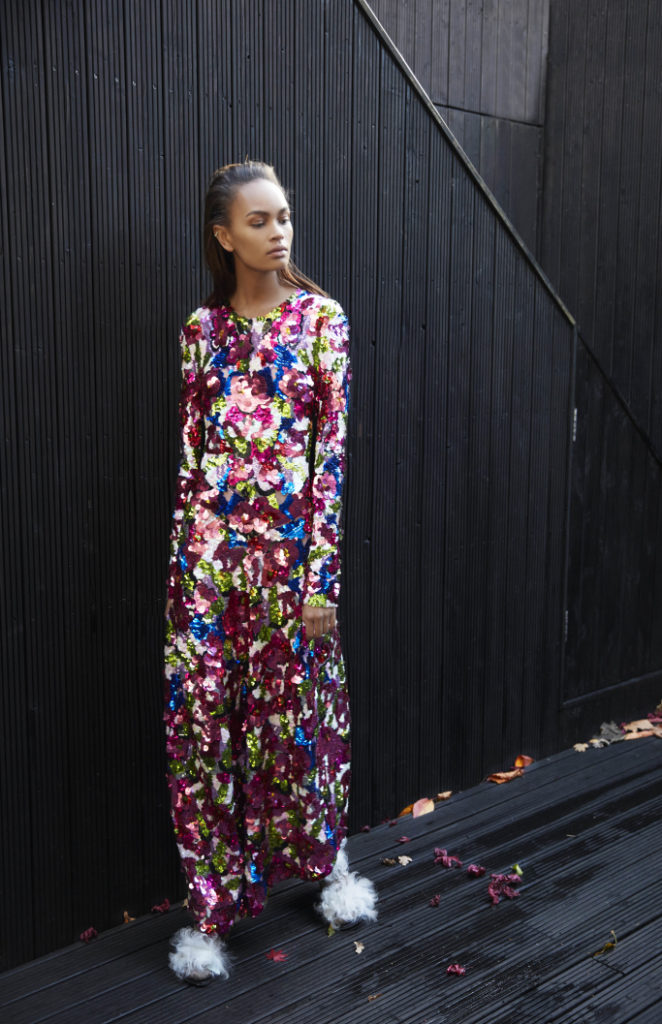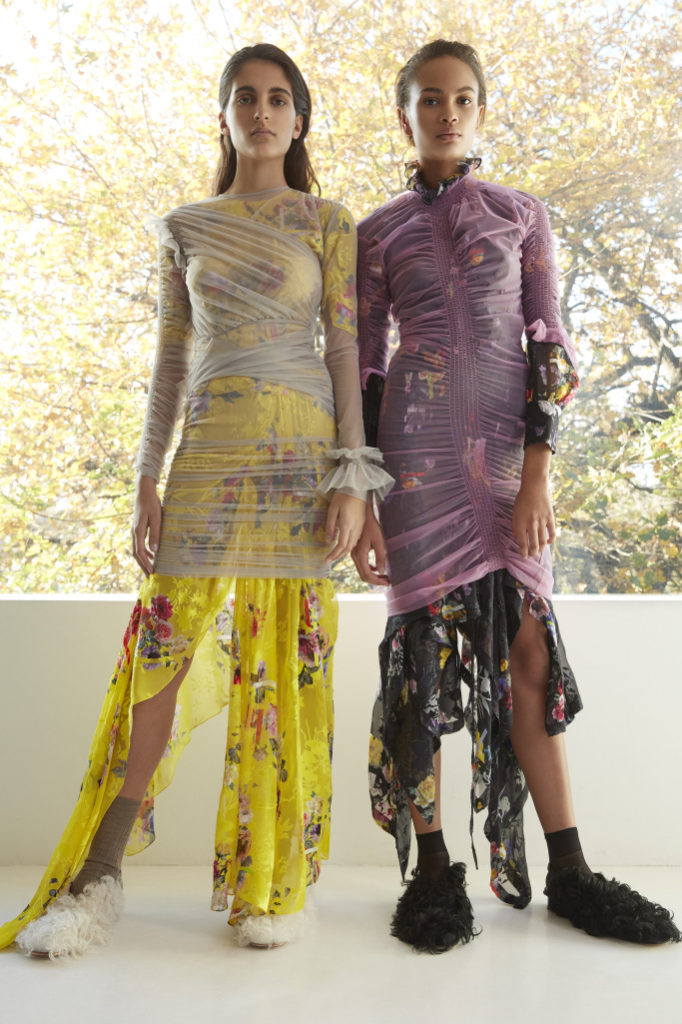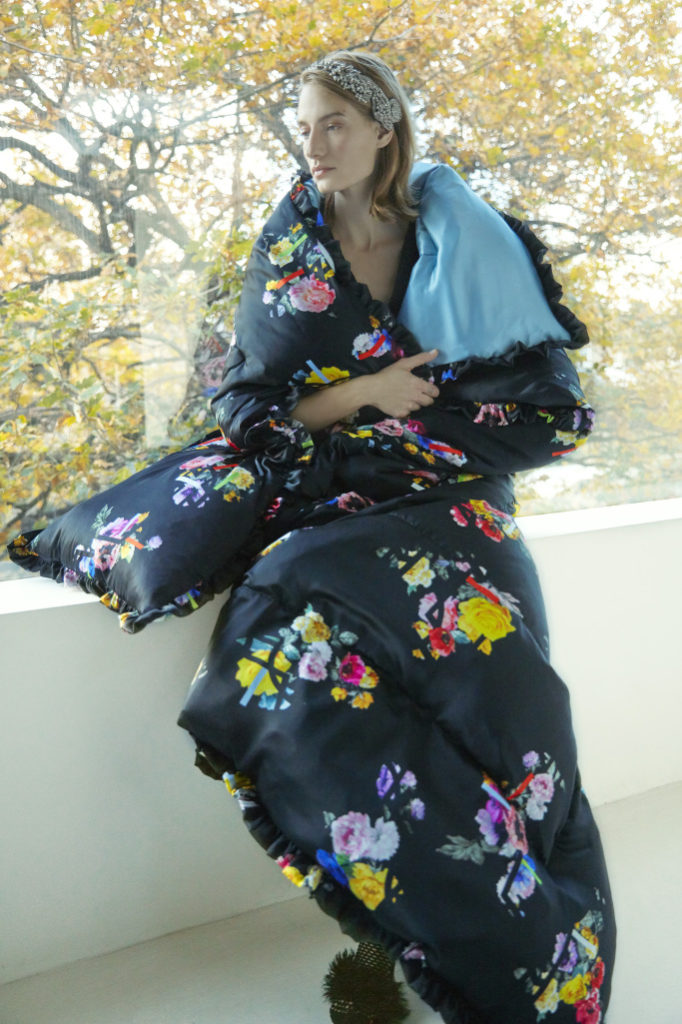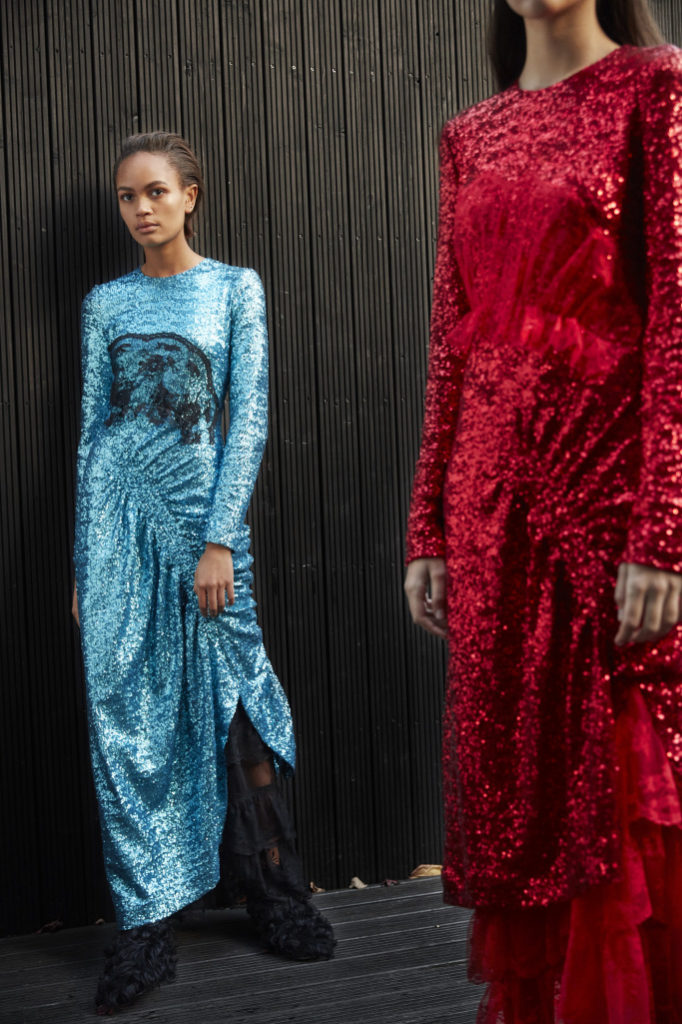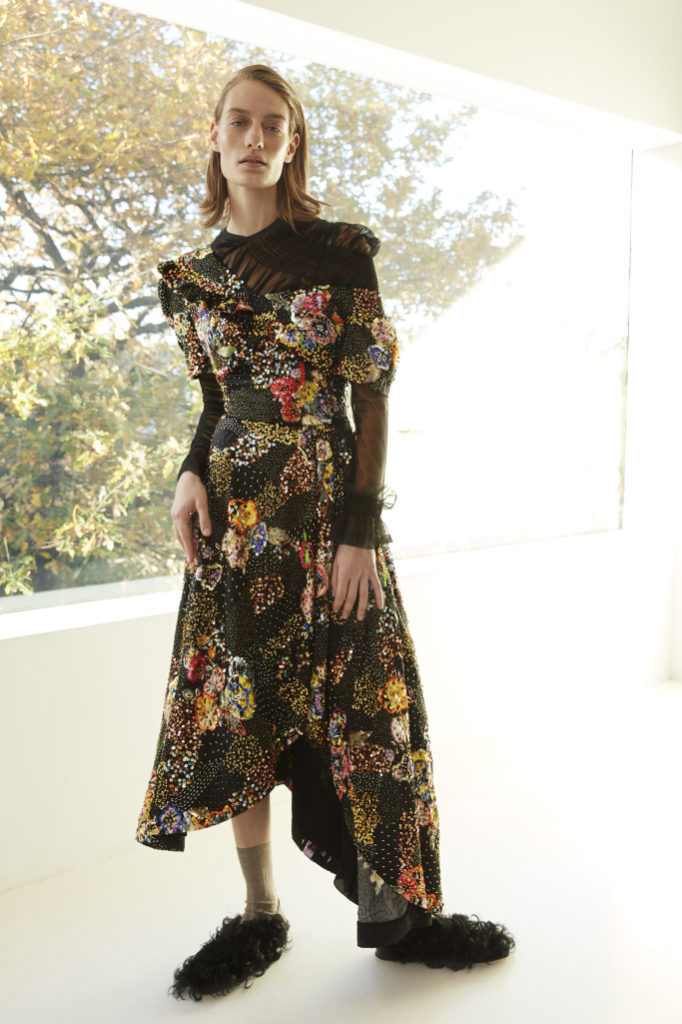 In mining the fashion universe for relevant and interesting content we get excited when we discover a new designer.  Often, as is the case with Natasha Zinko, it is not that they are new to the scene; it is just that we are noticing them for the first time.  The pop of an off-the-shoulder knit pink sweater over hot pink logo track pant or the surprise of a deconstructed shearling and denim jacket caught our attention among the many pre-fall 2018 presentations.  For the tomboys her quilted plaid baseball jacket hit all the right notes, while it doesn't get more girly than her pretty floral print dress with ruffles and a handkerchief hem.  A lavender skirt and jacket had plenty of office polish, even better with the unexpected twist of two-tone leggings.  And how about those shearling bags and slip-ons?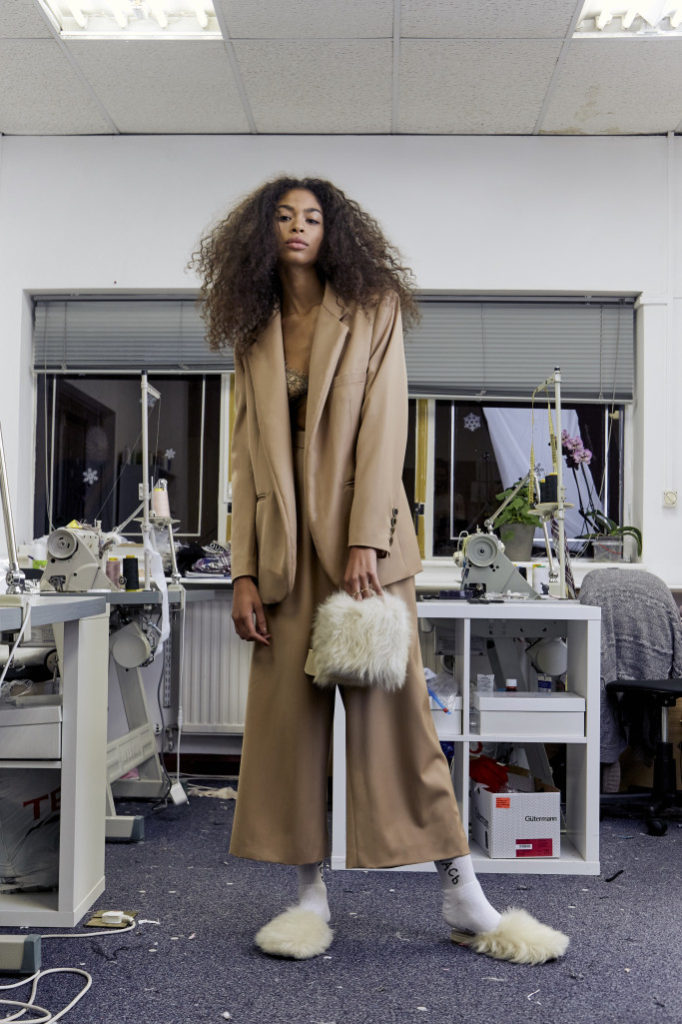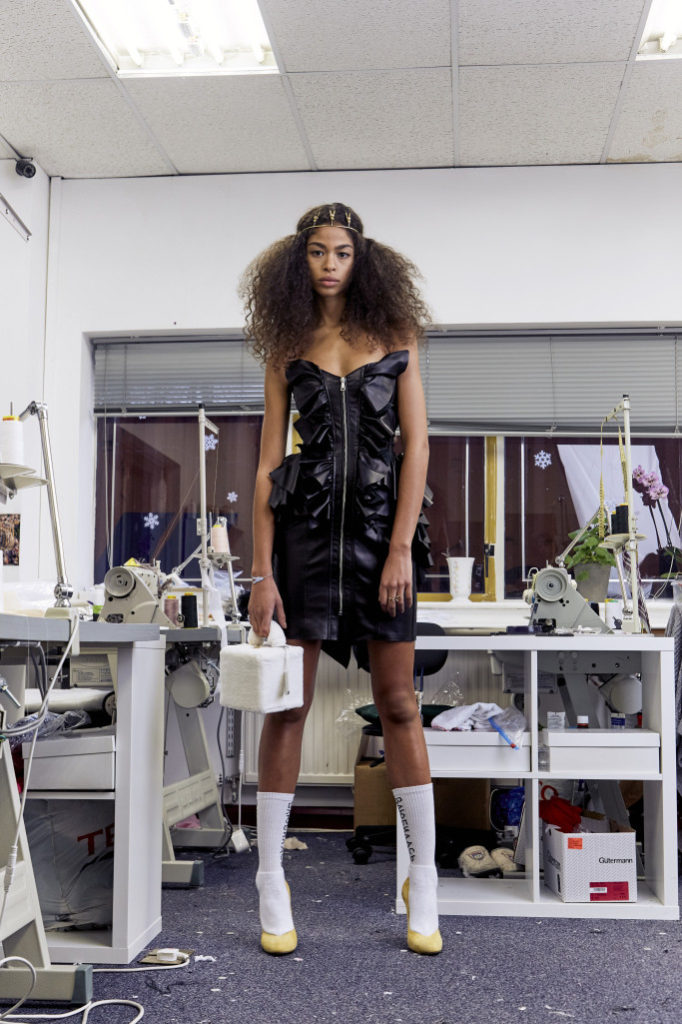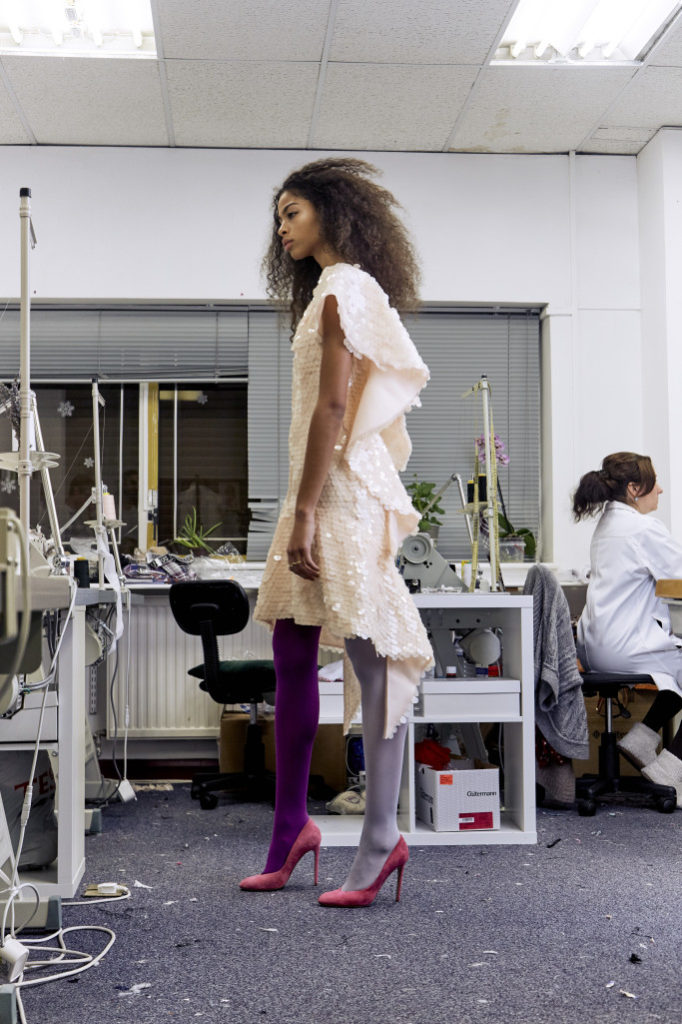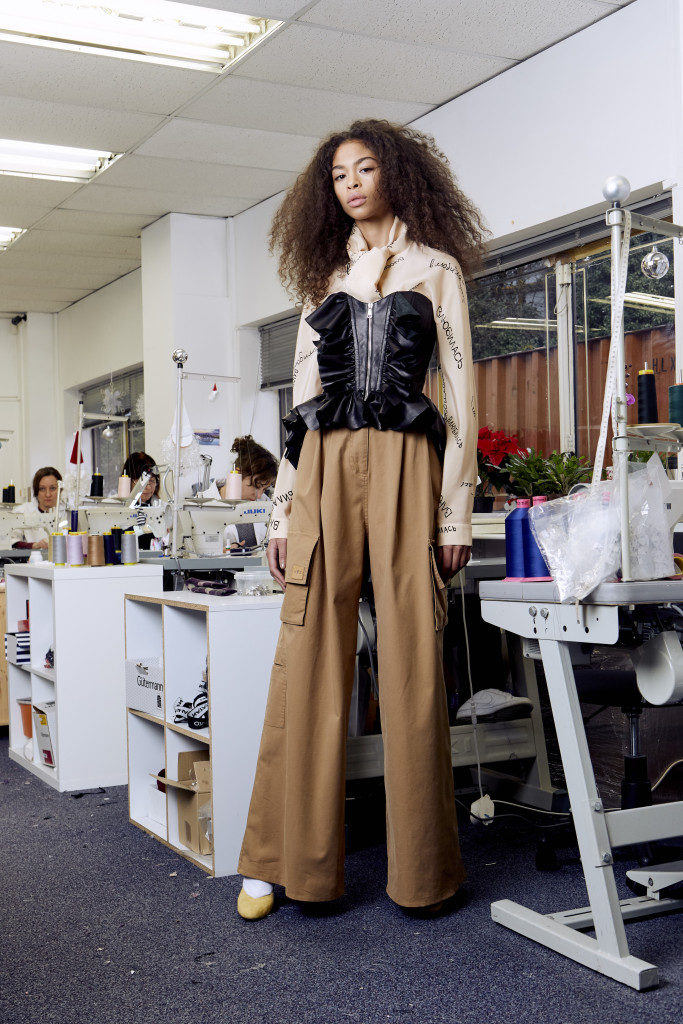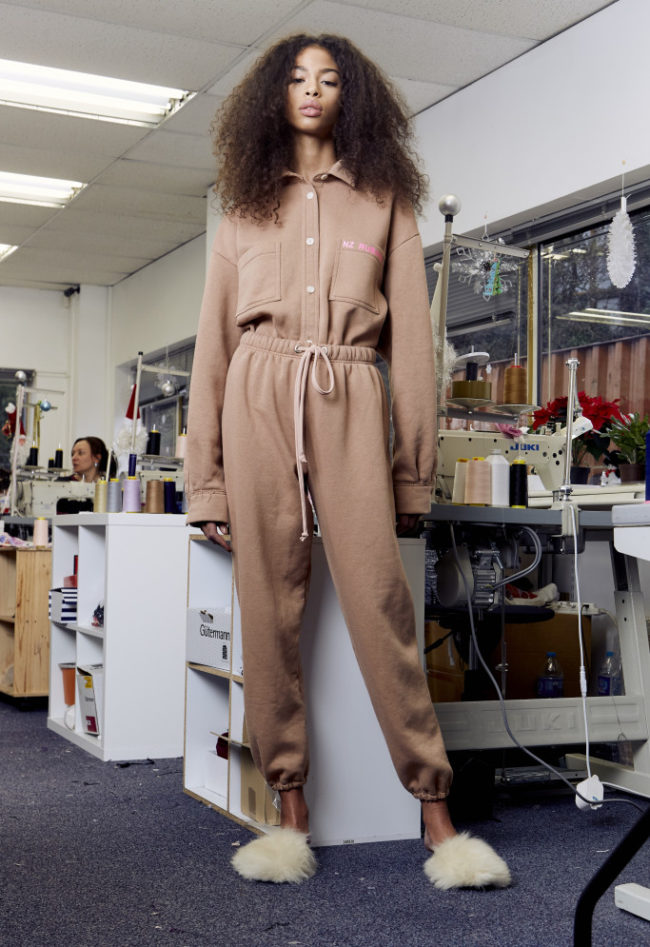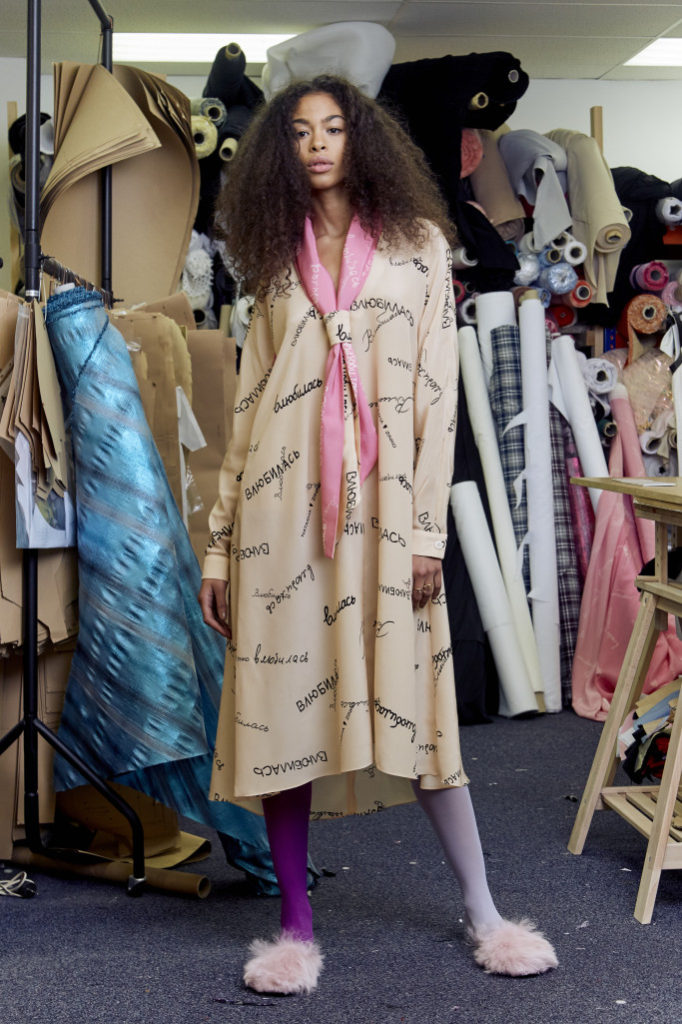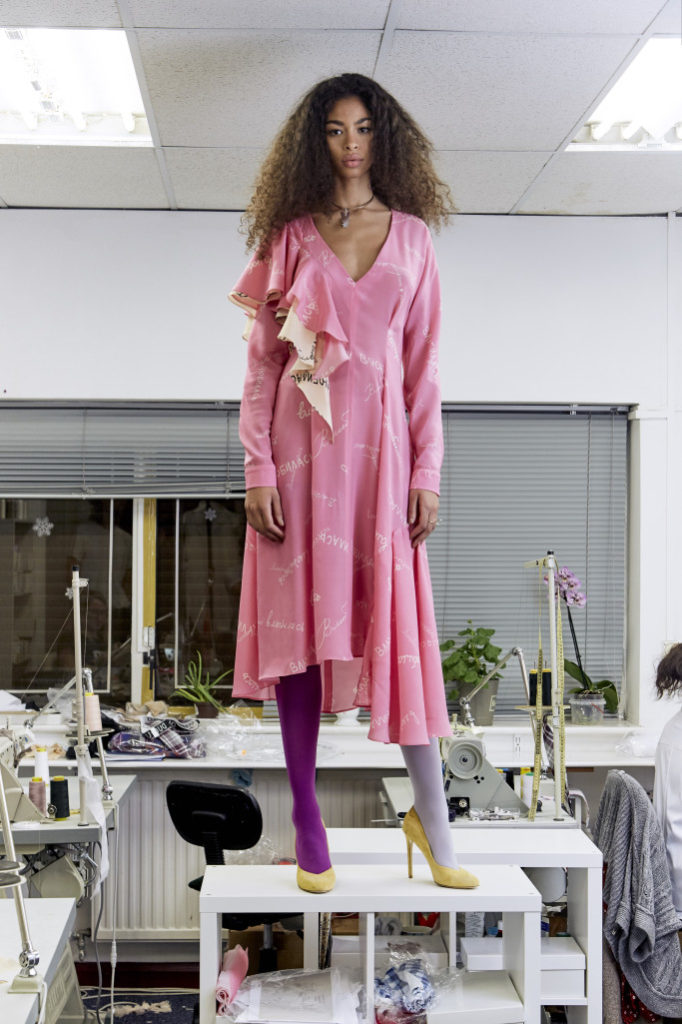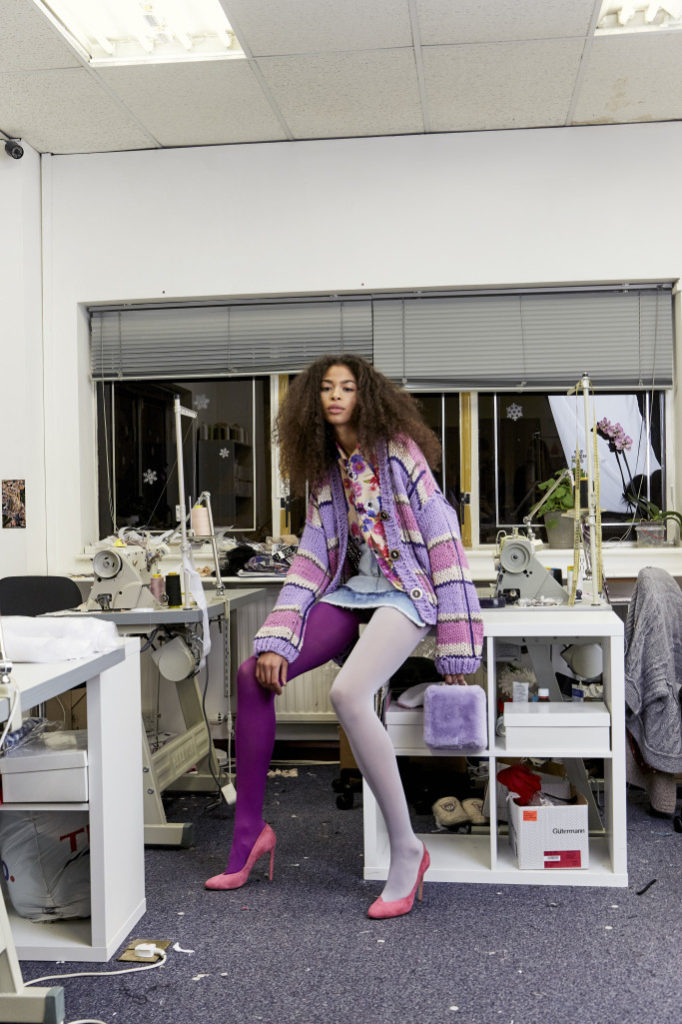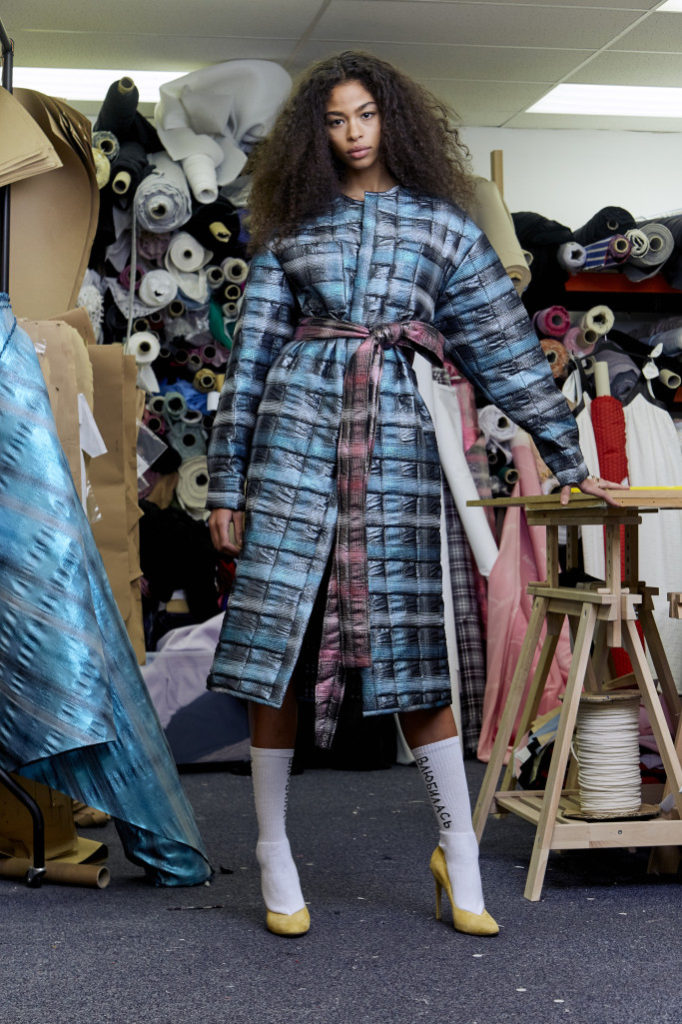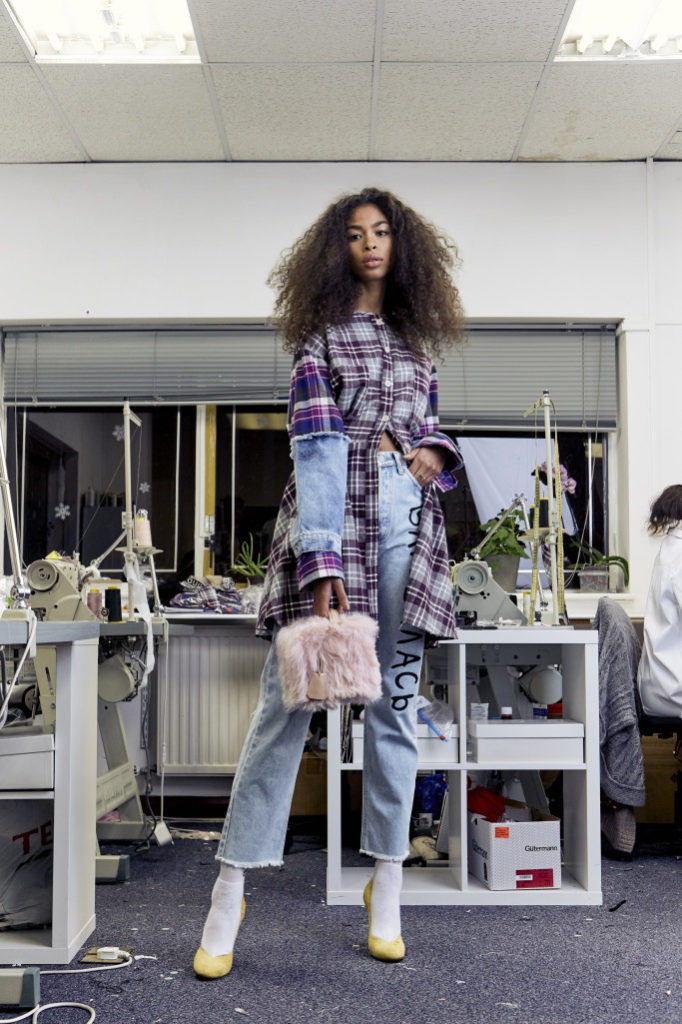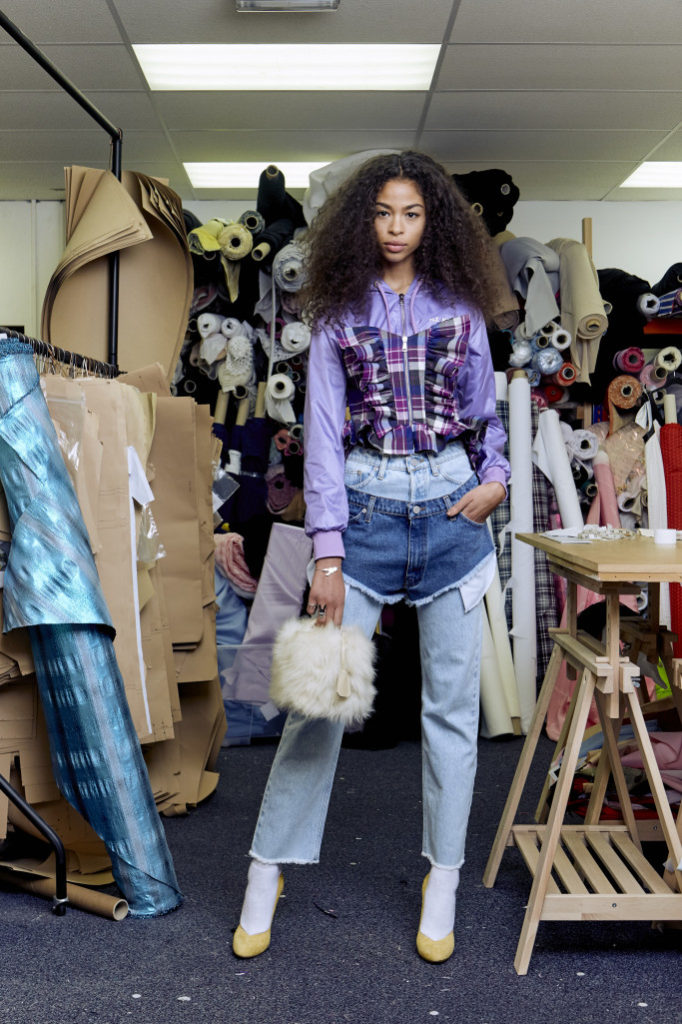 We've become big fans of Alessandro Dell'Acqua's work for No. 21.  And for pre-fall 2018 he didn't disappoint.  This season he presented a study in contrasts.  A masculine bowling shirt with sparkling pailettes and sequins was paired with a sexy pencil skirt.  A rugged shearling bomber jacket topped a tailored leather skirt with a high front slit.  A utilitarian olive parka was worn over a flirty purple feathered dress.  A cool California postcard print was a recurring theme, appearing on skirts, tops and even bags.  From the ath-leisure vibe of the side striped pants to the classic feel of a hounds tooth check suit, and from sexy bod-con dresses to a rough and tumble crinkly black patent shearling jacket Mr. Dell'Acqua delivered a range of looks to cover all the moods of his girls.