Post Labor Day Whites That Work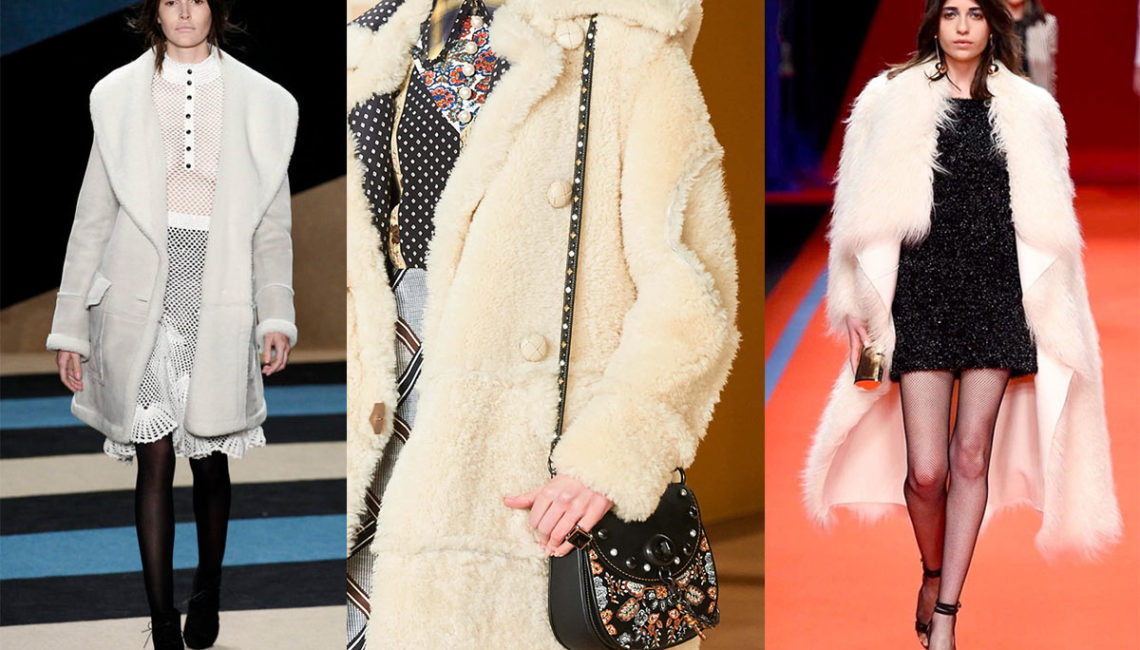 I remember growing up that every year, once Labor Day hit, mom took our white dresses and pants and moved them to the back of the closet, not to be brought out again until after Memorial Day.  When I was eight, she absolutely refused to get me the white winter coat I coveted leading to a standoff that nearly left me without a coat for winter that year.  According to her, post Labor Day whites were a huge no no. But when I asked why, she never really had an answer.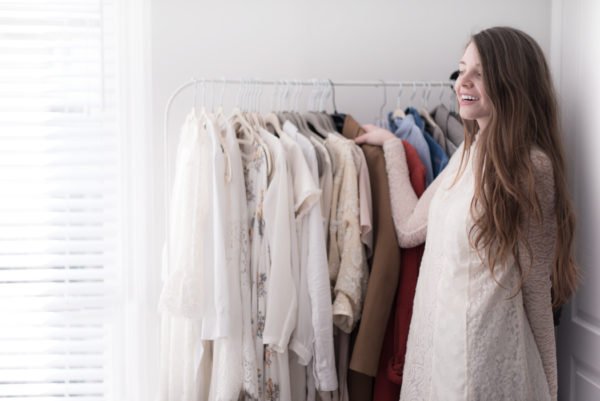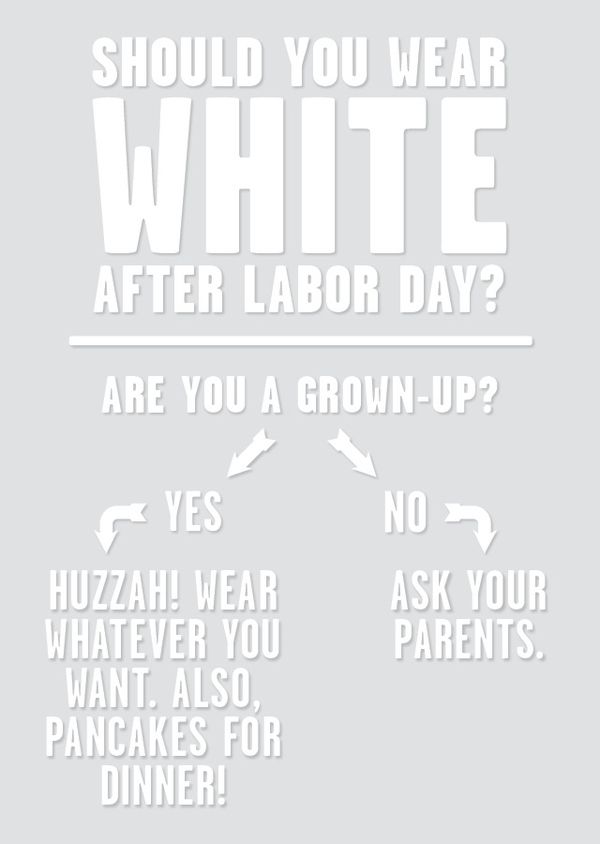 I get that white makes sense in summer because it is a bit cooler.  And I even understand that in the snow and slush of winter white could get a bit messed up.  So even though I never got a clear answer, for a long time I just accepted the rule.  It did kind of make sense.
As I got older curiosity got the better of me.  If a fashion icon like Coco Chanel would wear white year-round why couldn't I?  And what about all the great winter whites in the pages of the fashion magazines?  Was there ever really a hard and fast rule about not wearing white after Labor Day?  And if so, where did it come from?
The post-Labor Day moratorium on wearing white was, for a long time, a sacred rule among fashion and society hard-liners.  White was the color for weddings and warm weather only.  Some theorize that it came into effect in the late 1800's as an attempt by the old-money women of the south to distinguish themselves from the "vulgar" new money.  By creating "insider" fashion rules that everyone in the know had to follow they could easily identify the outsiders.  If a woman showed up at a party in a dress with an improper collar, for example, others would know not to give her the time of day.  The ban on white after Labor Day may have been one of these rules.  Much like other rules of etiquette, this rule carried on from generation to generation, just one more dictum that allowed society elites to hold on to their perceived dominance over the upwardly mobile.  Even into the 1950's fashion magazines like Vogue and Harper's Bazaar made it clear in their pages….white came out after Memorial Day and went away on Labor Day.   Here we are, over 100 years later, and the issue is still being discussed.
Thankfully, though, the rules of fashion have evolved.  Designers and consumers have come to appreciate the unique qualities that white affords.  White is crisp and modern and clean.  Its simplicity creates elegance.  In its purity we are often better able to appreciate the fine details of fashion.  As Coco Chanel noted, the beauty of white is absolute.
There's a special feeling that comes with wearing white.  You just feel a bit more polished, a touch more sophisticated, a little more confident.  Whether it's a crisp white shirt, a softly draped white pant or a plush white fox jacket, the message is one of easy distinction.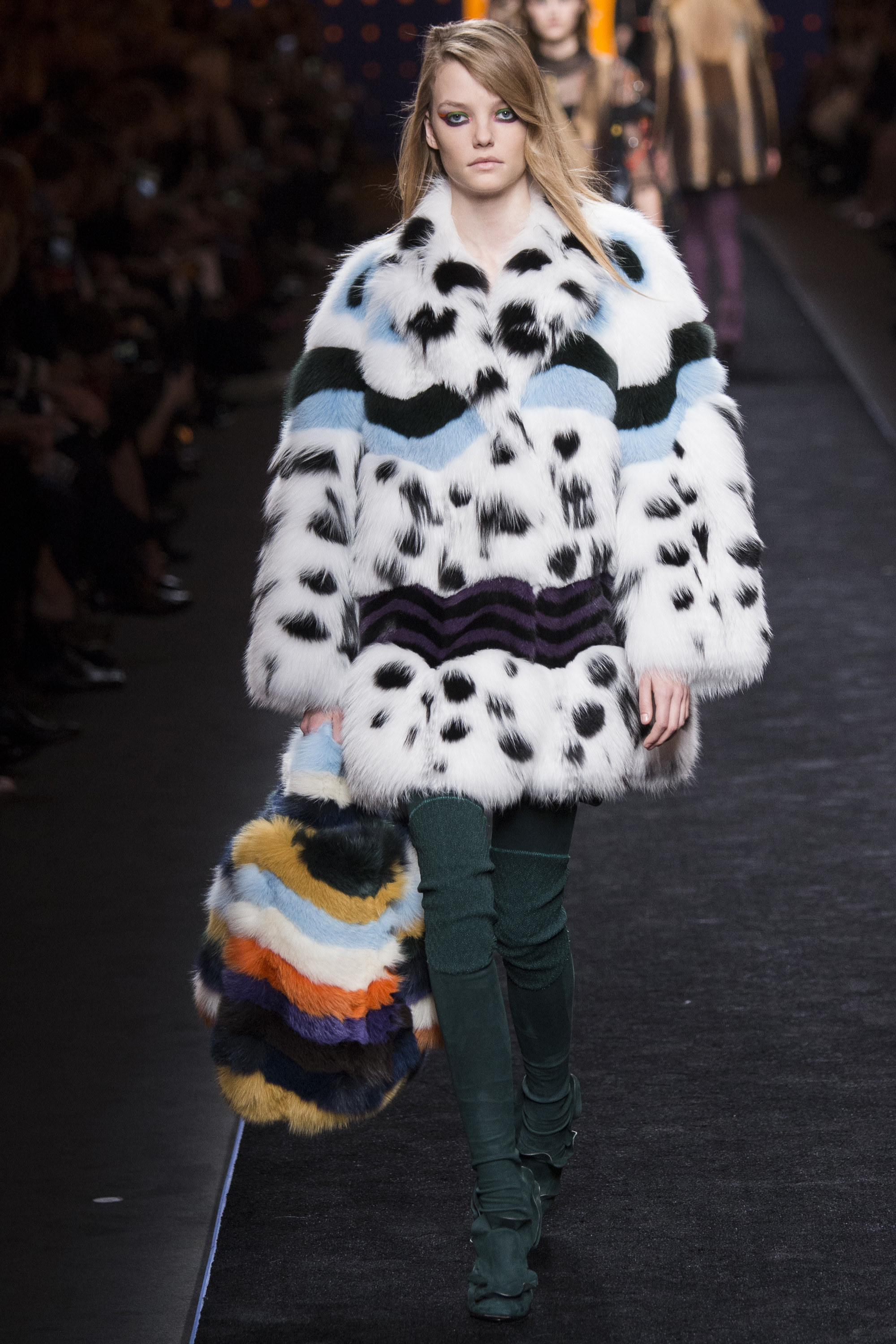 For fall 2016 designers have embraced white to deliver fresh and exciting looks in ready-to-wear and outerwear.  So stand up against the old rules and show that white is right….anytime.
We've gathered our favorite white looks of the season at our FurInsider Pinterest page.
P.S.  When it comes to wearing white we do still live by one hard and fast rule: NEVER wear white to the wedding unless you are the bride!
Related articles