Phillip Plein Fall 2017 : An Up Close Look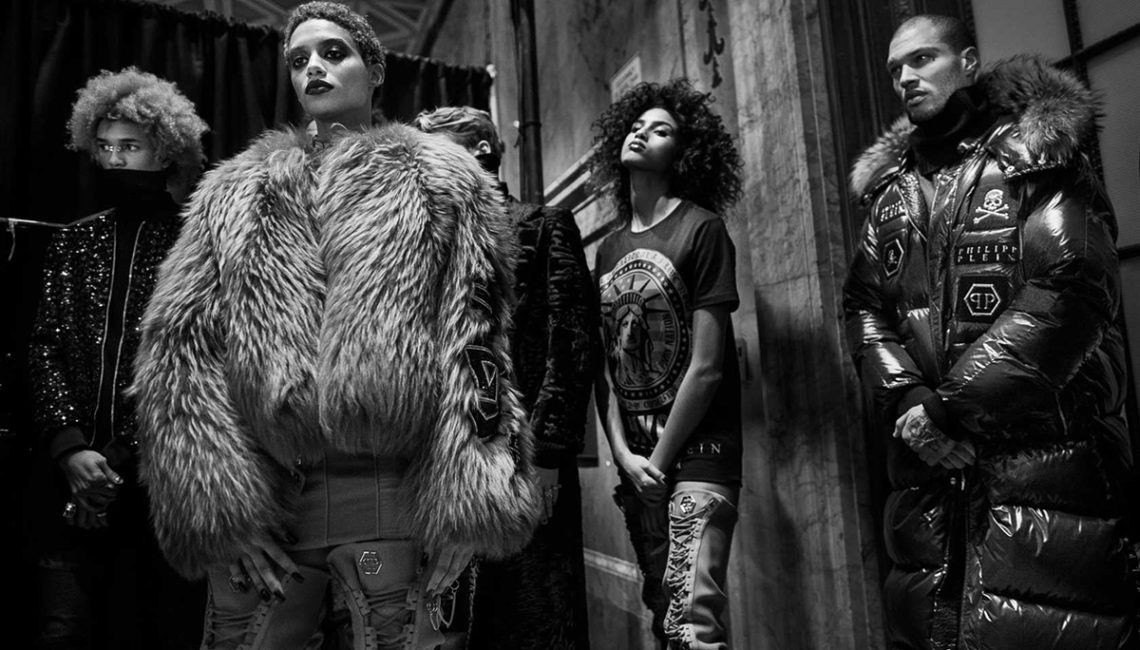 At the Phillip Plein fall 2017 show the event began as soon as you approached the grandiose venue.  The presentation of his New York Fashion Week fall 2017 collection didn't disappoint. The showmanship was as extraordinary on the outside as it was inside on the runway.  But lest your attention be diverted by all of the distractions, take note.  This is fashion that makes a statement.  Hi-styled, street smart and sexy, these are clothes that are destined to dominate at the pantheon of pop culture.  And doesn't that mean retail success?  At Phillip Plein fur and fun are synonymous, and there were so many uber-cool fur looks in the Phillip Plein fall 2017 presentation that we had to give this collection its own post.
Dominant Trends From the Phillip Plein Fall 2017 Collection
Phillip Plein's design talents go well beyond fur.  He has gained international renown for his sporty, sexy, flamboyant looks.  Season after season his creativity, tailoring skills and manipulation of the finest fabrics reaffirm his well-earned position in the fashion world.  But in our book, it is his unexpected delivery of fur designs that deserves recognition.  From sleek fur-trimmed puffer coats to shearlings reflecting his unique point of view, rugged yet chic coyote coats and nearly classic minks, there were plenty of solid fur fashion looks here to stand the test of time.  Cropped, jeweled mink jackets, fox chubbies and a hooded fox jacket had an easy elegance that would be equally at home on St. Marks or Park Avenue.  Graphic intarsia minks were pure statement pieces that will have jaws dropping for years to come.  Mr. Plein has managed to give us high-fashion fur garments that manage to be perfectly on trend yet solid investment pieces at the same time.
Related articles