PARIS Spring Summer 2018 Collection Reviews PART 8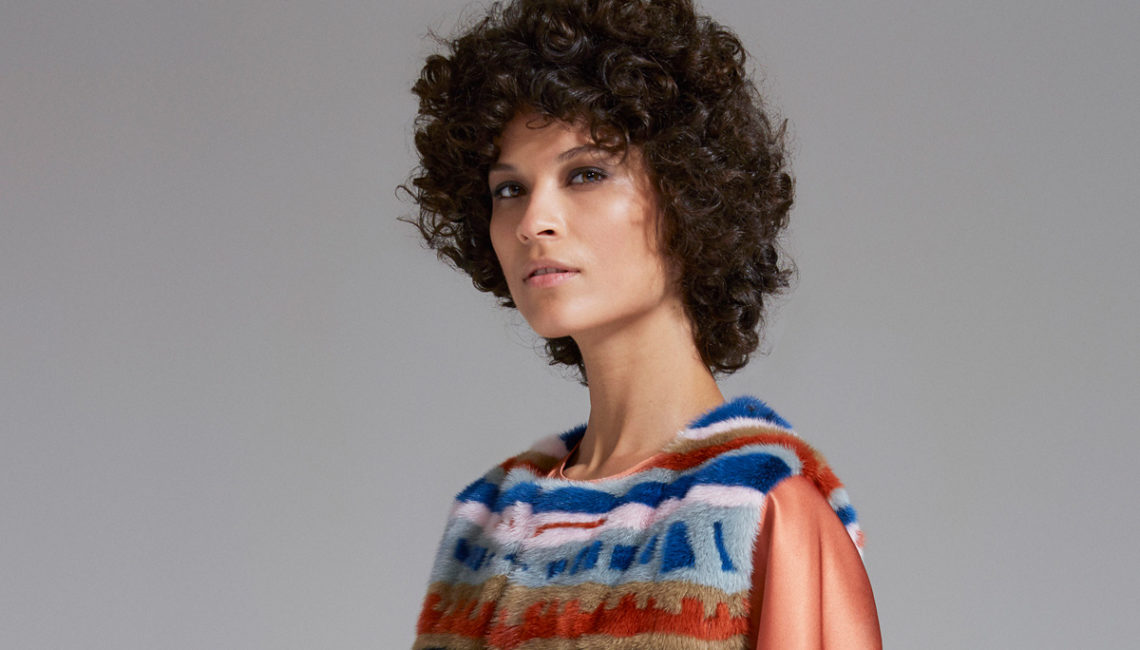 As we came to the final days of the Paris spring summer 2018 collections we felt a sense of renewed joy.  Fashion innovation, creativity and craftsmanship is alive and well!  Indeed it makes reviewing and writing about fashion much more gratifying, but even more importantly the shows here have created a sense of excitement and anticipation that will translate to retail and ultimately, to the street.  Though summer is barely behind us and temperatures are only beginning to drop, we can't wait for spring to come!
Refined Luxury in the Spring Summer 2018 Collections
Take the finest in luxury materials – like fur and leather – and engineer them to be more delicate, more lightweight, more wearable and you've got pure magic! With a dedicated team and a one year timeline, third-generation furrier Yves Salomon did all this and more for his 2018 spring/summer collection. Crafting the finest furs and leathers, materials normally associated with colder weather dressing, to create easy, elegant fashions perfect for global year round travel is what this show was all about. Salomon's light as air fur vests, intarsia mink dresses, and leather blouses had a wear- and-go sensibility that took spring/summer dressing to a new luxe level.
There was a dual personality in Sarah Burton's spring/summer 2018 collection for Alexander McQueen.   Deconstructed raincoats, leather looks awash in metal studs and zippers and chunky buckle boots had a tough, sassy edge.  Demure dresses with ruffles and flounces, beautiful embroideries or floral prints suggested a softer, more ladylike vibe.  Whichever side of the female spectrum you're feeling, the McQueen collection has you covered. For the best of both worlds how about a burlap dress with needlepoint rose detail and chestnut leather harness?  It would be a crime not to pay homage to the accessories in this collection. Pearl and heavy silver hardware necklaces and earrings were another  great balance of precious and punk. The patent leather moto boots with jewel adornments will make you feel tough and tender at the same time.
Shiatzy Chen put her money where her sewing machine was for spring/summer 2018.  She looked to the west this season merging her trademark eastern aesthetic with a western sportswear sensibility and the end result was a collection brimming with youthful energy.   Chen's design aesthetic leans toward the sophisticated and ladylike but this season there was a fresher, more modern feel to the collection.   Lacey, laser cut patent leather……well we don't mind if we do! Silk tap pants trimmed in lace seemed oh so desirable and somehow easy to incorporate into our closet. A baby pink organza jacket with white cloud patchwork was a dream come true.  Shiatzy Chen proved her sartorial skills with a depth of detail and it paid off.
The Pucci-esque water colored prints from Leonard's spring/summer 2018 collection had us ready to set sail for a season of glamourous fun.  Under the very capable hands of artistic director Christine Phung the smooth, supple satins, usually reserved for the colder temps or boudoir, were transposed into luxe looks with a languid calm that defined chic.  Perfect for the social circle from Cannes to Monaco, the Amalfi Coast to the Hamptons, these were clothes for the sophisticated set who always needs to dress to the 9's. Short shorts and plunging necklines were paired with a walking coat to give us limitless options to dress. A handful of Monet prints were another delightful option that will take you from to sea to shore and back again.
Giambattista Valli just can't help who he is, what he loves, and the fashion he makes his own, and we love him for that!   With that said, it will come as no surprise when we tell you that his spring/summer 2018 RTW collection for Moncler Gamme Rouge was replete with enough lace, tulle and feathers to keep his girly-girls happy.  Athletic looks were given a new twist that left them feeling elegant.  Sweaters, puffy jackets, and vests all got the royal treatment; too, giving them the feminine flair Valli is so well known for. It was another expression of the optimism we've seen coming out of Paris, and we're all for it.
There was a 1960's influence in the shapes and prints of Sophie Delafontaine's spring/summer 2018 collection for  Longchamp.  But the tightly tailored collection of fine leather, suede, pin dot tulle, and lots of solid accessories was certainly not short on luxury.  Geometric patchwork leather dresses and jackets were visually appealing with their clean lines and color combos of earthen tones and metallics. As always, the purses were the centerpiece. Oversized saddle bags and striped shoulder straps didn't disappoint.