Paris revisits the Iconic 1950s | Culture Lens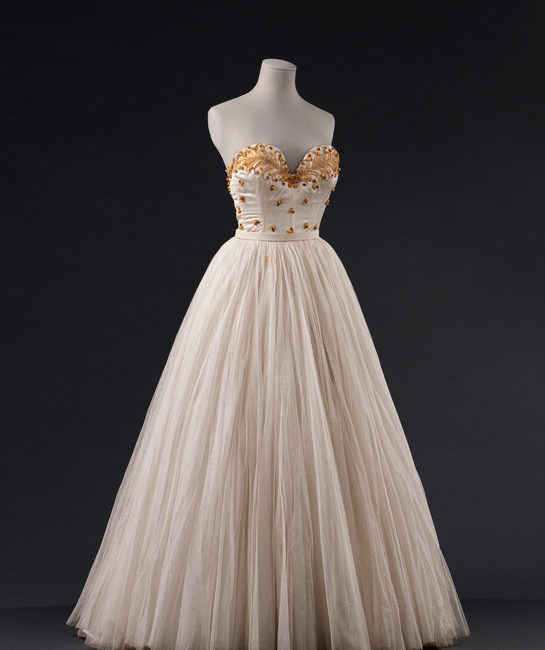 Paris was once again voted the most visited location in the world. Aside from the city's beautiful architecture and skyline, great food and romantic spots, museums also contribute to its success. On that note, if you pass through Paris soon, especially during Paris Fashion Week, make sure to head down to the Musée Galliera to witness Les années 50 : La mode en France, 1947-1957 (the 50s: Fashion in France, 1947-1957).
The exhibition is a superb exercise in thematic curating, adroitly breaking down and highlighting influences that defined a great fashion renewal period in France following the anguish of WWII. This renewed fashion "golden age," with its vibrant enthusiasm and equally scandalous verve brought such notables as Christian Dior to the forefront in 1947, who himself shocked the world with his extravagant use of textile during a period of strict rationing.
Like the 1920s, which celebrated youth and leisure after the damaging WWI period, the 1950s exuberantly introduced Dior's New Look [coined so by Harper's Bazaar editor Carmel Snow], Balenciaga's Tonneau (barrel) collection, Chanel's return with her ultra-classic tailoring.
Optimism and a modern view of the world helped shape this post-war recovery period as a re-energized fashion ground zero that influenced the world at large and introduced not only new garment types, but also new talents who helped transition haute couture well into the 1960s and beyond.
Viewing these iconic 1950s looks it becomes clear–from tailored slim waists, pencil or flared skirts, colorful floral or striped prints, to pointed heels and shoes, etc.– just how much this creative decade still influences fashion design today. You can witness these wonderful looks in person until mid-November in the newly revamped Musée Galliera.
Les années 50 : La mode en France, 1947-1957,
from July 12 to November 2 2014,
at Palais Galliera, 10, avenue Pierre Ier de Serbie, 75016 Paris.
Open Monday to Sunday, 10am to 6pm, except bank holidays.
Open Thursday evenings until 9pm.
For further information visit www.palaisgalliera.paris.fr
Related articles