Paris Fashion Week Spring/Summer 2017's Finale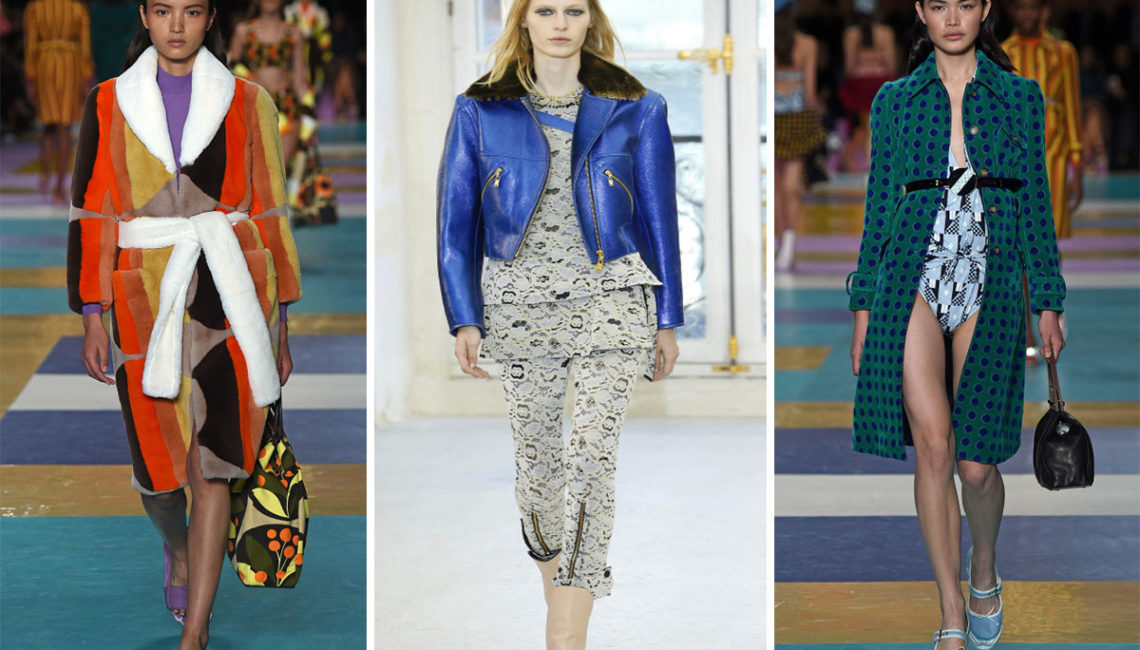 Paris has lived up to their promise with designers delivering their unique take on the emerging trends for Spring/Summer 2017.  The parade of softer, feminine looks has continued, but Paris manages to add a bit of their own chic to this direction.  Whether sharply tailored or looser and flowing, these designers seem to know just how to tweak their designs to give their women a sense of graceful, effortless style.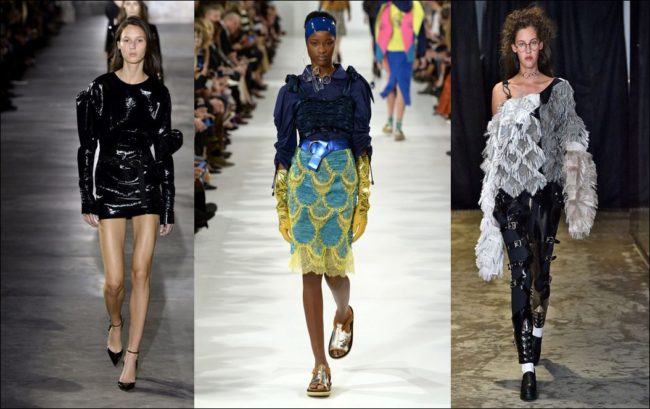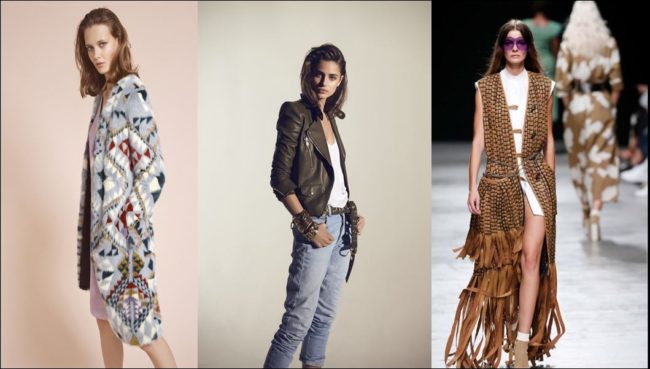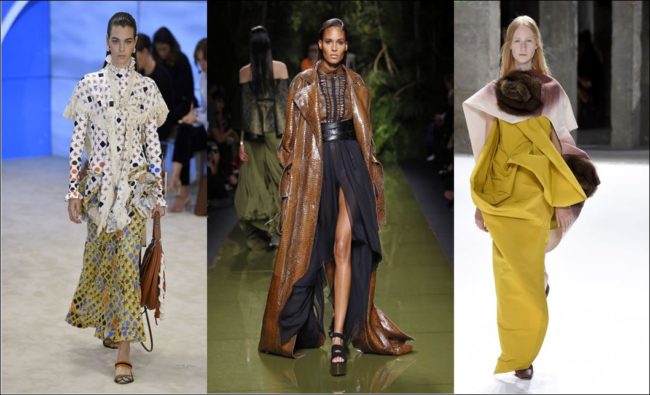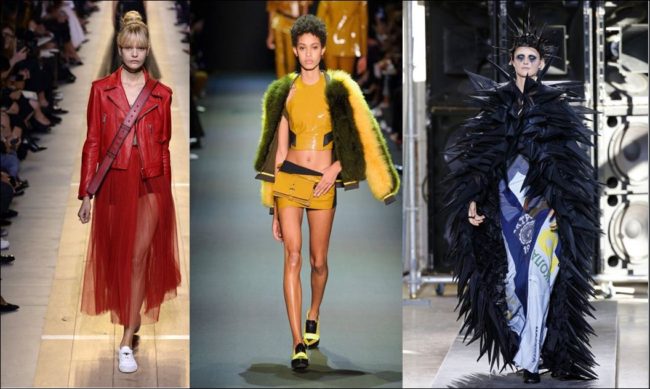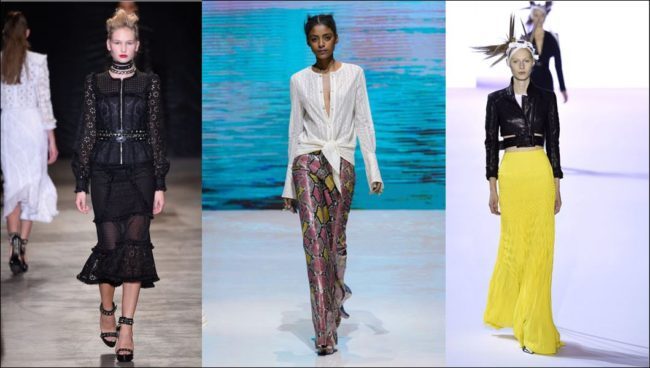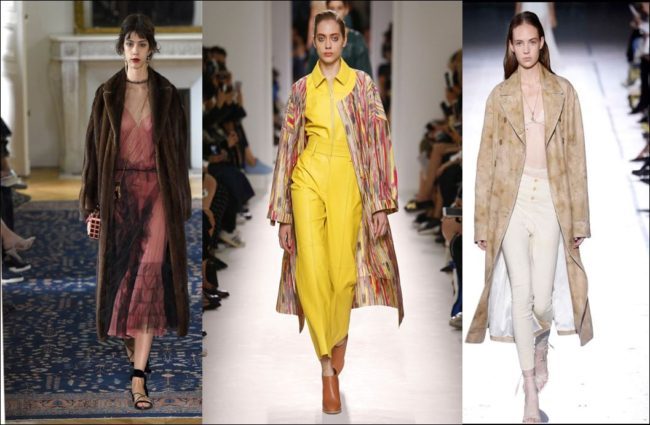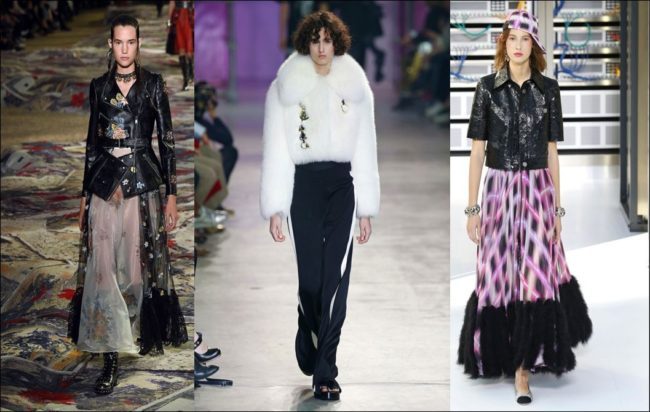 From outside the tent at the Paul & Joe show there was a palpable energy.  It was a fun crowd that gathered to see their SS 2017 collection.  And true to the brand's DNA Sophie Mechaly delivered a collection that was full of lively, easy looks.  Volume was key here and Ms. Mechaly presented a range of roomy dresses, wide pants and oversized jackets that promised comfortable dressing and plenty of room for movement.  Bold stipes, floral appliqués and pretty floral prints added energy while raw-edged, patchwork denims gave the collection a bit of downtown edge.  This was a collection of uncomplicated looks sure to keep her clients happy.
Bold and crisp defined the Moncler Gamme Rogue collection for SS 2017.  Red, white and blue, the colors of the French flag, dominated the collection with shiny silver thrown in to add visual pop.  The shapes were clean and simple, highlighted with beautifully intricate guipire lace, crystal beading and quilting.  These were clothes that were easy to wear but demanded the right kind of attention.
Bravo!  Miuccia Prada brought us back to what we love most about Miu Miu.  Innovative, unexpected designs that are both relatable and wearable.  Her SS 2017 collection covered looks that could take her girls from the beach to the office, all in top style.  Retro influences were strong, with the innocent, fun looks of the Fifties and Sixties on display in everything from bathing suits to halter tops and shorts, crisp blazers and sweetly demure belted dresses.   Bright colors and striking geometric prints added just the right visual intensity.  We love the color-blocked knit tops.  A series of plush terry cloth bathrobe coats in bold prints were even more extraordinary when done in intarsia mink.  Leave it to Prada!
Zuhair Murad has become a go-to designer for red carpet dressing for his sexy, sizzling designs.  Body-hugging silhouettes with cut-outs, peplums, high slits and dazzling embellishments give lots of glitz and glamour again for SS 2017.  Daywear looks including jump suits, pants and dresses morph easily into cocktail, making a strong and appealing statement.  As an alternative to his beading he presented beautiful, bold brushstroke prints that were visually stunning.  He may have gone overboard with the ruffle shoulder treatment on a sheer pink cocktail dress, but his sheer black beaded gown with dramatic tulle shoulder treatment was breath-taking.
Nicolas Ghesquière seemed to buck the romantic, feminine trend we've been witnessing with his SS 2017 collection for Louis Vuitton.  Instead, he delivered angular, architectural shapes with strong shoulders that suggested a futuristic form of power dressing.  A pea green pant suit with weird cut-outs around the armpit was just plain ugly.  A pretty black and white lace dress and green lace pants did give a nod to the softer side of things.  The metallic blue leather moto jacket with fur collar will be a "must have" for the season.
In the coming days we'll wrap up the collections with some thoughts on key trends.  Stay tuned…..