Paris Fashion Week Spring/Summer 2017 Collection Reviews Part 1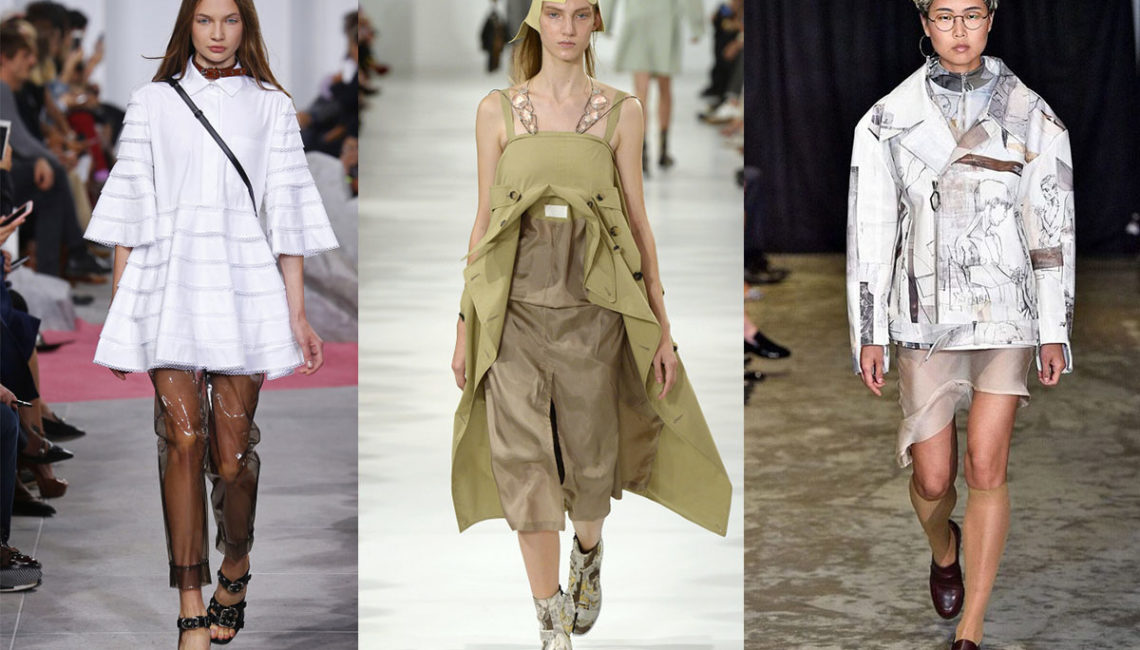 As the Paris Fashion Week Spring/Summer 2017 shows come into the spotlight will we see a continuation of the key trends that have emerged?  The trademark Parisian sophistication and refinement lends itself well to the more feminine and romantic turn we are seeing.  Expectations runs high.  Laissez la parade commence!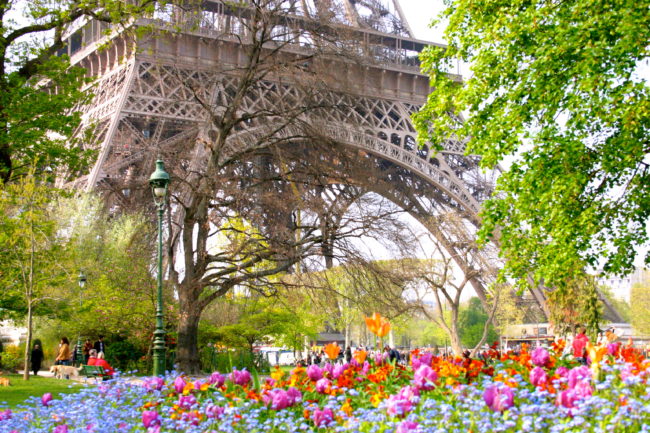 OMG!!! Did Karl Lagerfeld just hint at the idea of creating more…..dare we say……athleisure?! In our shock and awe, we almost can't contain our excitement. His spring 2017 RTW collection spoke to exactly what soccer moms are dreaming of – super stylish fashion that held to  luxury standards in RTW. Leather leggings with a tuxedo blazer or a crepe two-piece track suit were two examples of this everyday chic concept.  A shout out for the shoes…comfy, sexy, fancy, and oh so awesome. Even the jet set have to run errands sometimes and now Lagerfeld has you all covered.
It would be easy to sum up the overriding theme of the Paskal collection as ruffles, ruffles and more ruffles.   There were certainly a lot to behold. For her Paris Fashion Week Spring 2017 RTW show, Julie Paskal, the Ukrainian-born designer of this rising label, used ruffles as an accent trim in every way imaginable.  But her heavy-handed approach became a bit of a distraction. With the same attention to detail, Paskal put forth a few dresses that were worth a second look. A disc dot dress with peek-a-boo details and another with tiny triangle laser cutouts showed a more modern and fresh approach. Softer looks came in pastels and sheer fabrics.   Fringe and bright neons pushed the fun envelope and are certain to get you noticed.
Anthony Vaccarello made a statement with his debut collection for the house of YSL. The SS2017 Saint Laurent collection was less about season and more about occasion, specifically super cool nights on the town.  This was club dressing at its hottest. Sexy, hot leathers, lots of off-the-shoulder looks, more billowing sleeves, architectural shapes; it all had a very 80's club vibe. These looks are sure to explode on Instagram.  A few boyfriend jeans and white tees rounded out the collection.
For those in the fashion world who complain that there' s nothing new to be done in design, we challenge you to take a look at Maison Margiela's SS 2017 RTW collection. Created by the master's hand himself, John Galliano, the line was an aggregation of cotton dresses, trench coats, and knits that were patched together in a puzzling and complicated way. On certain pieces, he added black bubble trims that hung askew as if sewn on improperly. Later Galliano infused color in geometric shards of sequin and, in sharp contrast, a few pieces of brown plaid. He certainly delivered lots of things you've never seen done before. But now you have to ask yourself, will these wildly creative looks work at retail, or is today's customer looking for something just a little more familiar?
There was an alluring and romantic aura that emanated off the runway at the Vionnet spring RTW 2017 show. Goga Ashkenazi, the creative force behind the brand, has worked hard in the past to deliver a show that draws a larger following and perhaps this is the collection that will do it. A really pretty mix of colors, she contrasted whites with brights but also included hues of peach, taupe and hints of lavender. Sexy satins, lace, and pleated chiffons added to the pretty, refined, sensual vibe. Regrettably, everything appeared to one size too big leaving the models to swim in the silhouettes.
Fine tailoring and craftsmanship was on display in Anne Sofie Madsen's spring RTW collection for 2017. Cut-away coats and blouses, patchwork piecing of fabric swatches, razor sharp slits and ruffles were all demonstrations of Madsen's training and tutelage under masters John Galliano and Alexander McQueen. This all added up to unexpected constructions, most of which were very complicated and overwrought. With everything going on, the clothes overpowered the wearer. There were a few remarkable pieces that stood out in the collection. A distressed brown leather bolero jacket was smart and versatile.
Fresh, youthful, and urban, the Carven team of Alexis Martial and Adrien Caillaudaud put together some separates that will sell well come springtime 2017. Sharp cottons shaped into tiered baby doll dresses were a great basic to build on. The festive prints in silk scarf skirts, large silver buckles and lots of wrap skirts gave the modern millennial plenty to drop a few dimes on. Bra tops peeking out under lace and chiffon was just enough of a hint of an invitation to swipe right on your Tinder profile picture.
Related articles