Paris Fashion Week Spring-Summer 2015 – Day 8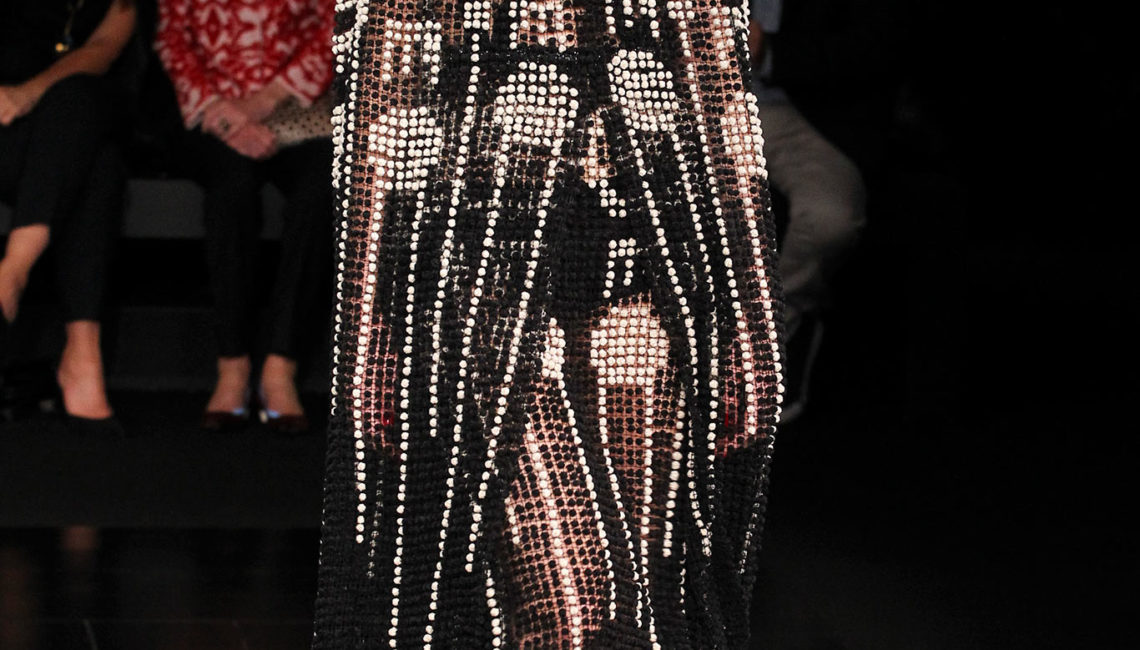 The last days of Spring-Summer 2015 fashion – Made in France style – are upon us. Paris is the longest of the global fashion weeks and tends to be the most influential, delivering some of the most established designer names and also offering equal attention to important emerging names.
From what we've witnessed, the Spring-Summer 2015 collections are going to be well received by retailers and their fashion-conscious customers. The mood has been "safe", with plenty of looks that are worthy of note yet easily understood and completely adaptable to most wardrobes. Many conventional garment archetypes are getting a glamorous makeover that is bringing a bit more formality and excitement to daywear. Designers are cautiously applying a few new tricks to eveningwear to deliver looks that are fresh and modern, but do not stray too far from the recent past.
Designers here are applying nuanced and luxurious details to daywear and these details are effectively translating day to evening. Sharp, clean tailored lines are prominent as are uncomplicated garment structures. Here, you have the opportunity to customize your personal style without falling into a trend manifesto. Chanel really banked on this concept with great separates that work equally well in suitings or as individual items.
We mentioned a bit of skin exposure earlier in the week, and must fine-tune the definition. At this point, when skin is bared it is either minimal or conventional in its placement. Think arms, shoulders or legs, via décolletage, hems or the use of sheer fabrics. Daywear looks (even with evening hybrids) are really embracing this sporty, relaxed, approach. Practical chic is stirring this trend.
One of this week's "must-have" garments is the lightweight coat. These coats have a broad appeal and are chameleon-like in their adaptability to a wide range of wardrobes and styles. Favored versions include simpler closures and clever design applications allowing for a greater stylistic diversity.
Paris Fashion Week Spring-Summer 2015's last day next…
Related articles