Paris Fashion Week Spring-Summer 2015 – Day 7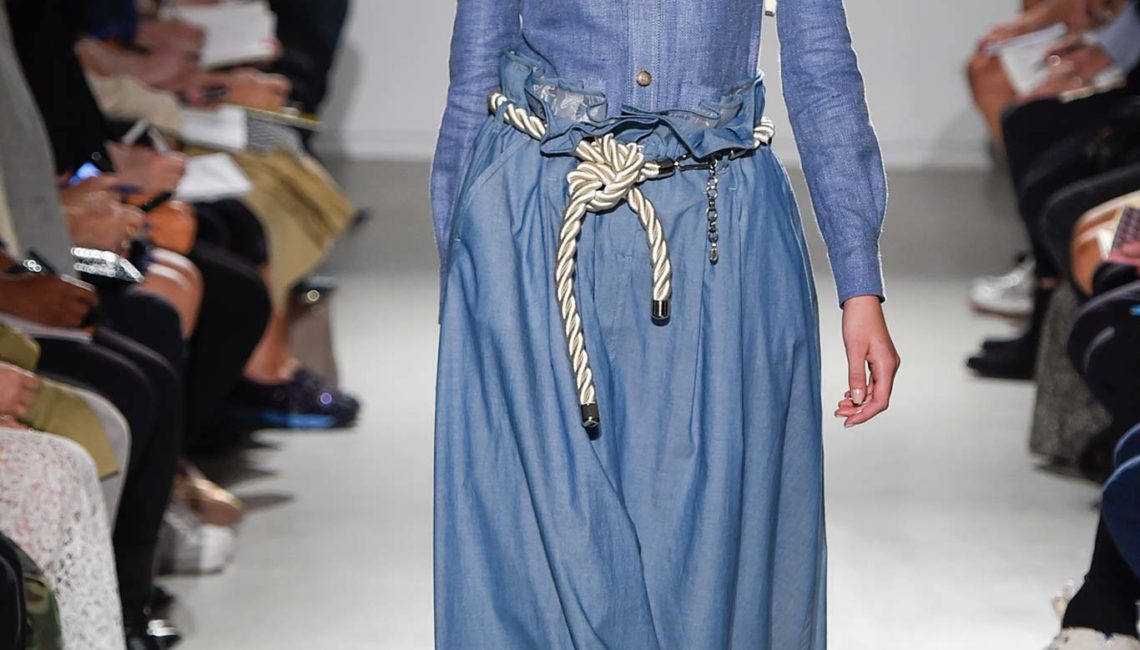 We are reaching the last shows of this very successful week of Spring-Summer 2015 collections and Paris is presenting a great blend of cutting-edge creativity and polite sophistication. There is a great, positive buzz here as buyers and editors alike show their appreciation for the mix of experimental looks and "safer" looks sure to fuel the retail customer.
One thing is sure, traditional daywear pieces are getting revamped and making some serious and exciting statements. Of course the runway styling may be somewhat extravagant, but these pieces aren't that experimental once you see their potential as individual pieces to complement a preexisting wardrobe.
In Paris, again, we are seeing a role for fur in spring dressing. Color is key, featured in both accent pieces like stoles and scarves, as well as vests and cropped jackets. The hip-length chubby hybrids are our favorite style as they are perfectly wearable for spring (as well as fall/winter). It is a genius garment type, a great investment piece.
Yes, there are also some bold color bursts within Paris' rather uniform color palette. Again, pant ensembles are favorites, crossing the daywear-eveningwear schism depending on the pattern and color scale. Editorialized, high-voltage looks add excitement to the week and prove that, trending or not, vivid color prints and bold embroideries always manage to make their mark.
Floral prints and themes have also been a Spring-Summer 2015 favorite since the New York collections. The astonishing play –within a motif that is often seen as precious or even banal– is awe-inspiring. From dye treatments to embroideries to lace work, there is something special this season. Léonard's coveralls bedecked with an ombré effect of lace is worth inspecting in person. It's so unique and so couture too.
It also looks like the goddess dress is back with a vengeance and really making a statement with some lovely updates. This archetype is one of the best when done correctly. We love the more sportswear-like applications with tops and bottoms that parallel the classic design while making it modern and fresh.
More on Paris soon…
Related articles