Leave a Comment
PARIS Fashion Week Fall 2019 Trends Recap PART 1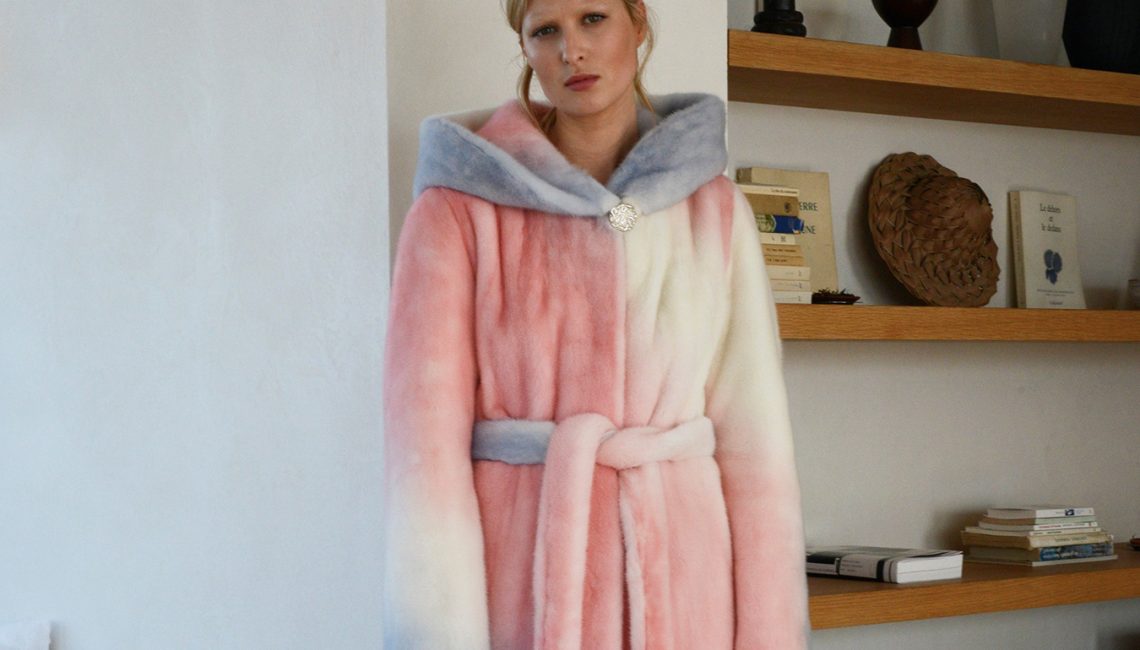 Paris, the city of light, love and extreme luxury! By the time the Paris Fashion Week Shows began, fashion connoisseurs had already filled their bellies with a myriad of looks that they were already imagining neatly hung in their well appointed closets for Fall 2019. But, even though their dance cards were almost completely full, they still left a little room at the top for what they knew would be the crème de la crème of fashion innovation, style and craftsmanship; the PFW Fall 2019 collections!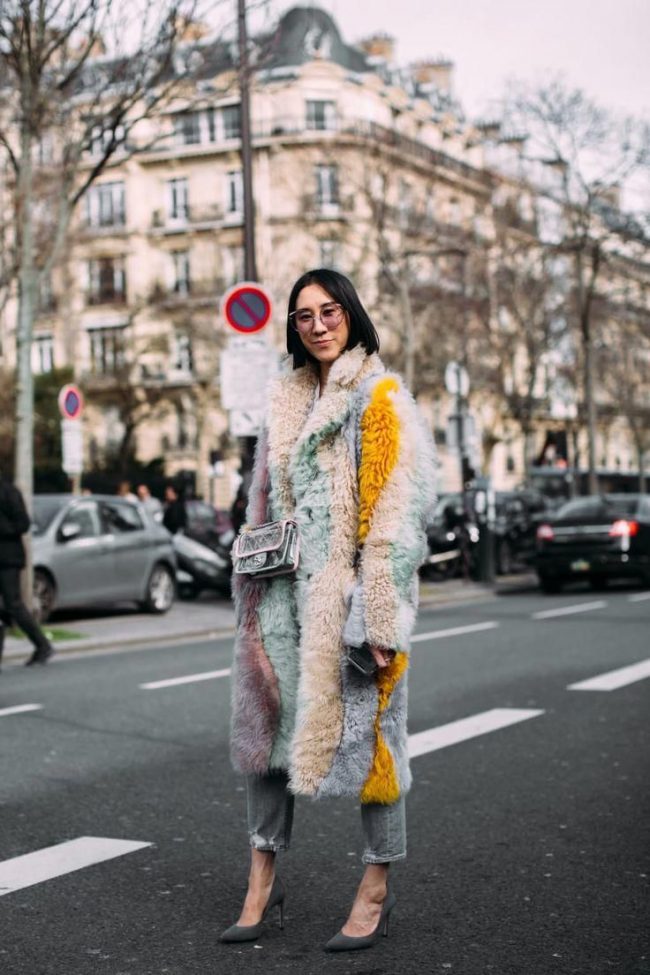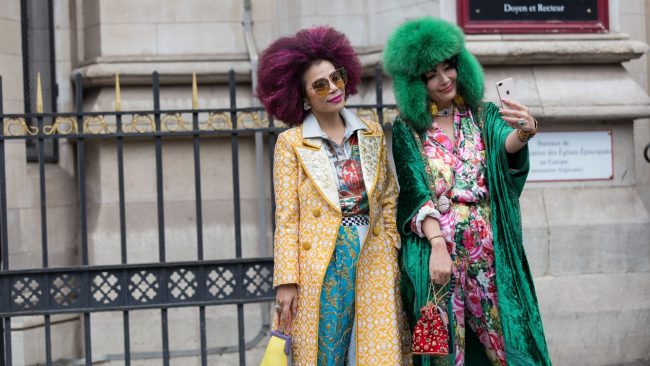 Paris Fashion Week Fall 2019 Trends … The Cream Rises to the Top!
While Escada has changed hands over the years, somehow they still nail the sophisticated, sexy women's heart and soul in fashion. Design director Niall Sloan's fall 2019 RTW show was a well edited collection of statement making outfits. Nothing crazy or out of the ordinary, the show was largely in black and white. What could go wrong with that, ever!? A black, glossy leather pea coat and a long dress were two great options for fall. Niall kept in line with the Escada lady who likes to remain pretty. Large scale floral pattern silk dresses, capes, pants, and tops were charming, sophisticated, and sexy-all the main ingredients that make Escada.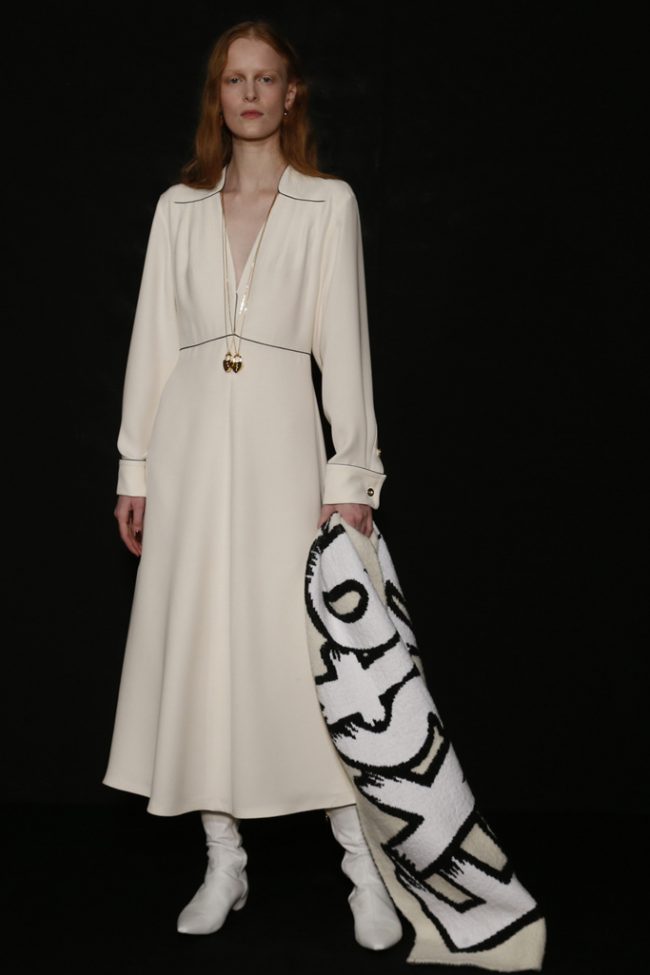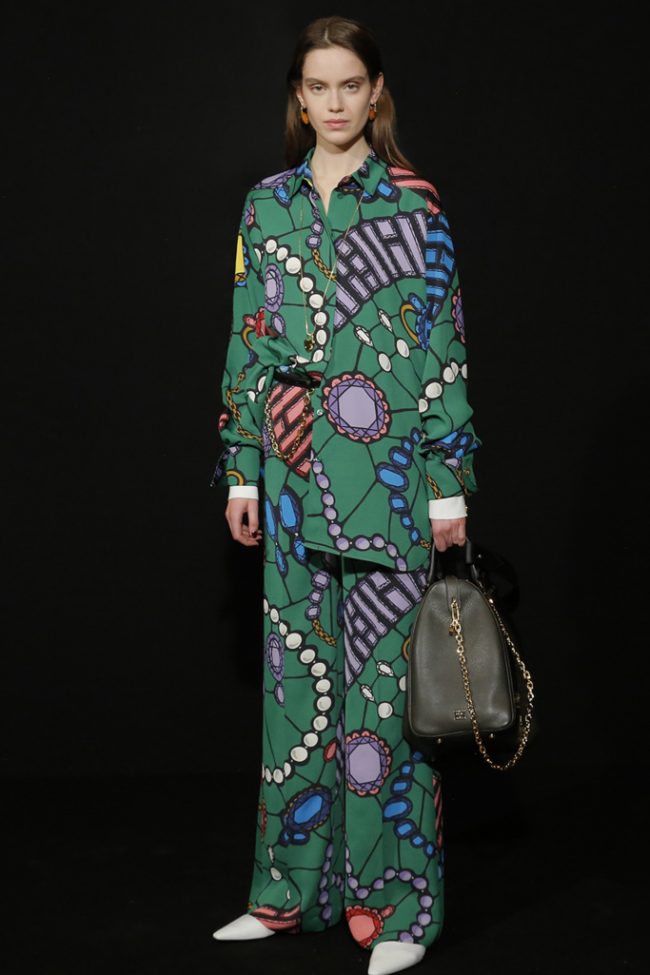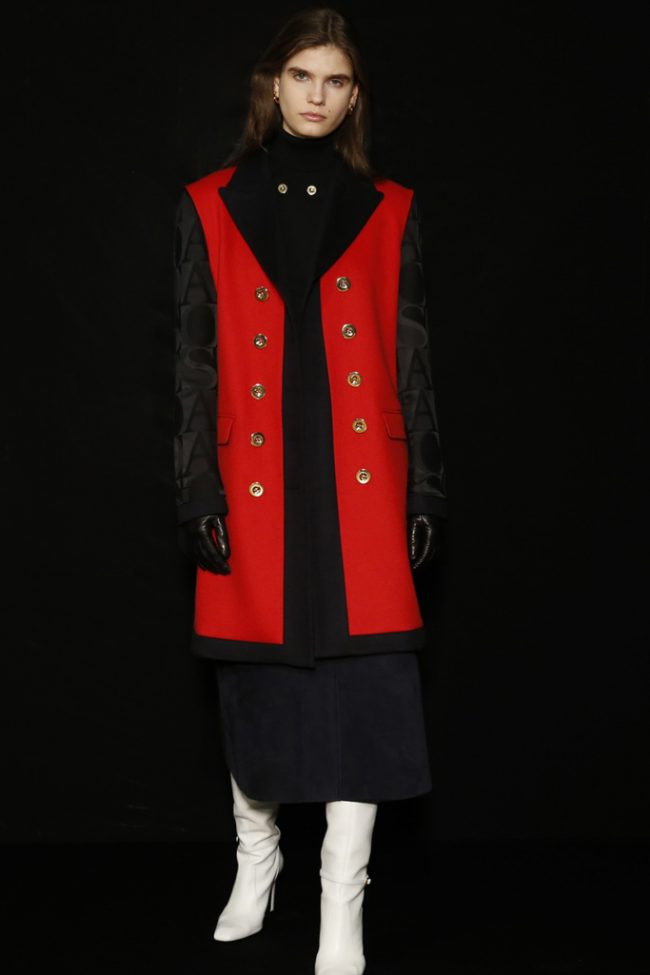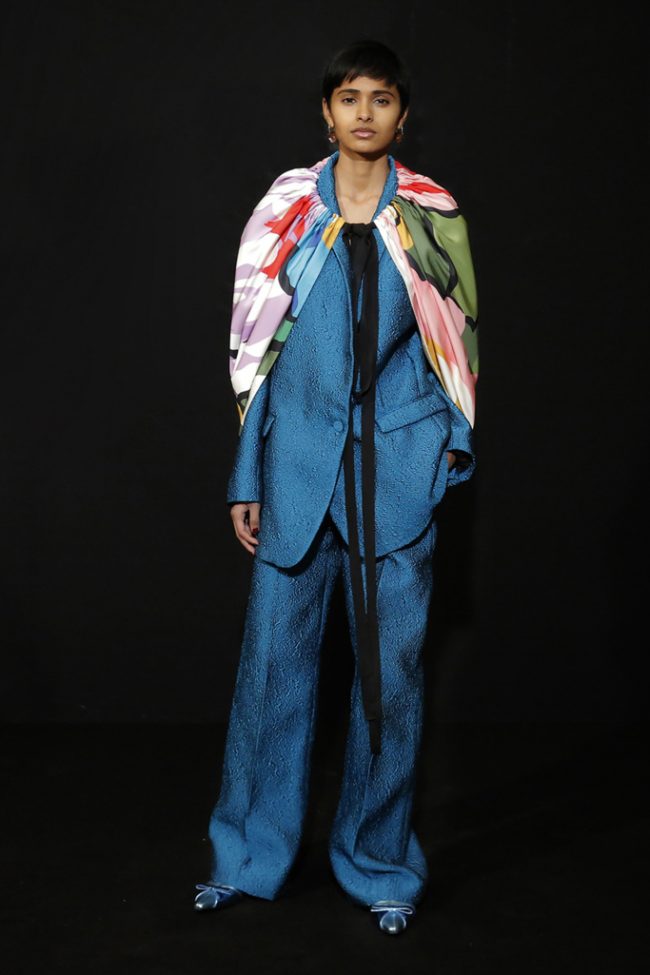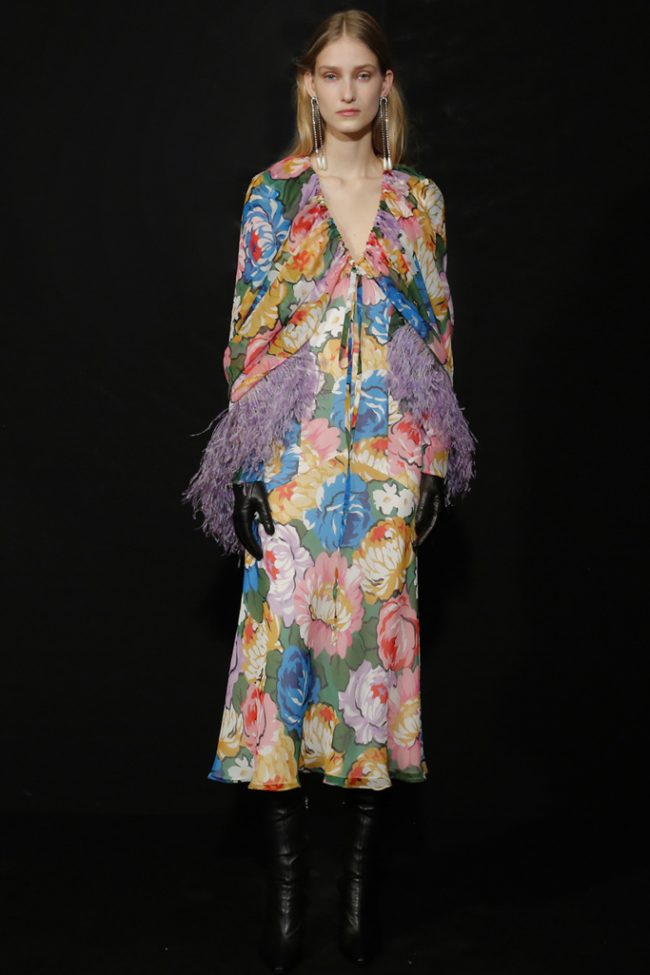 Get ready for a fun, furry ride through Saks Potts fall 2019 RTW collection. Fur played a starring role with large curly lamb collars and cuffs. A bubble gum pink and tangerine orange shearling wrap jacket was perfectly fit to flatter. A sister shearling coat done in black and white was a longer alternative. Down lined puffy coats were another key outerwear option for fall. The design duo behind the brand hinted at a 70's vibe with lurex pants in prints and watercolors.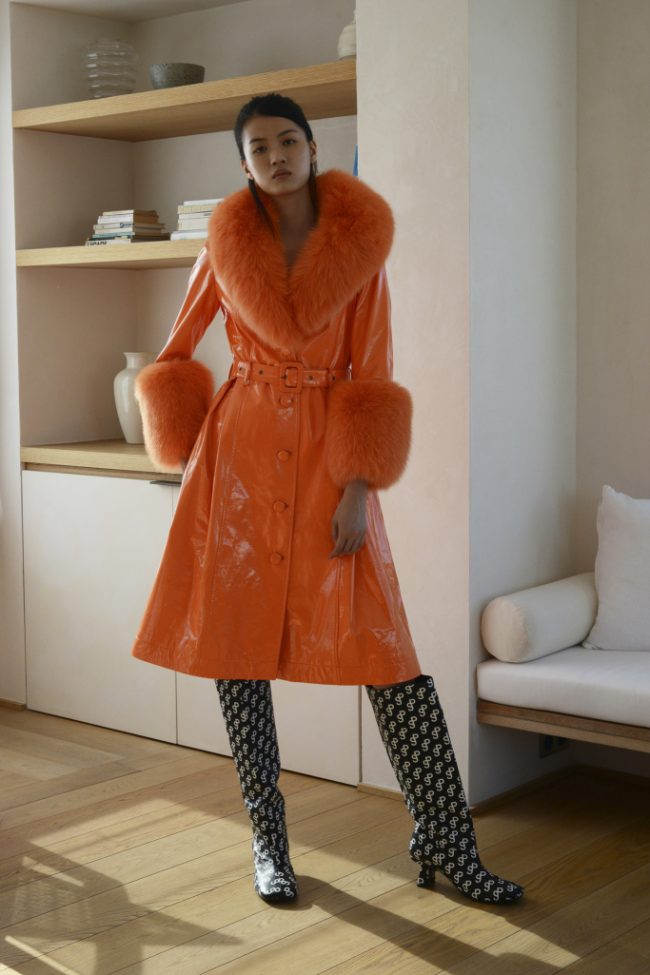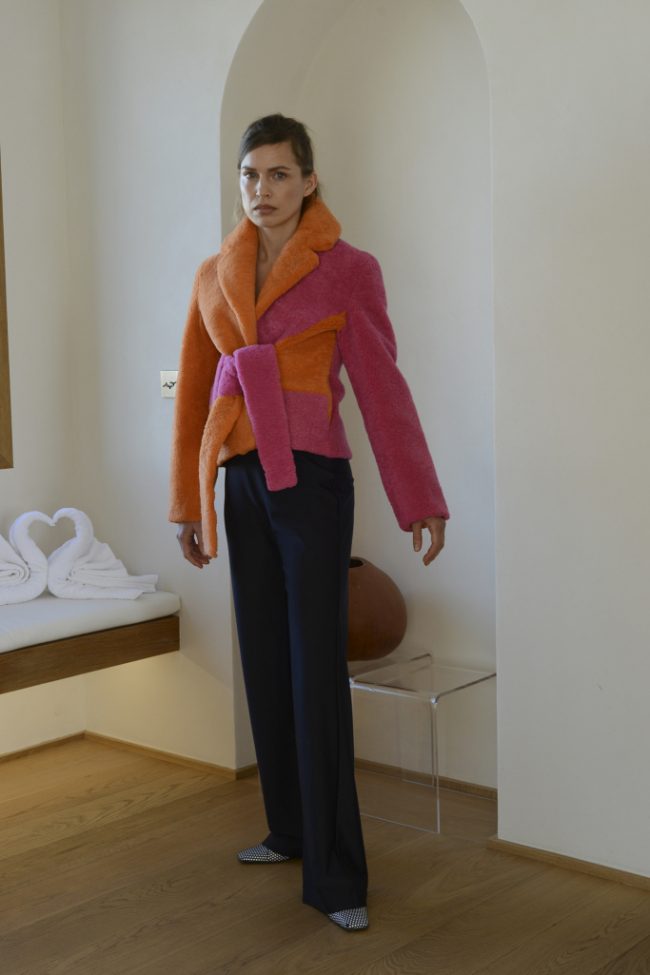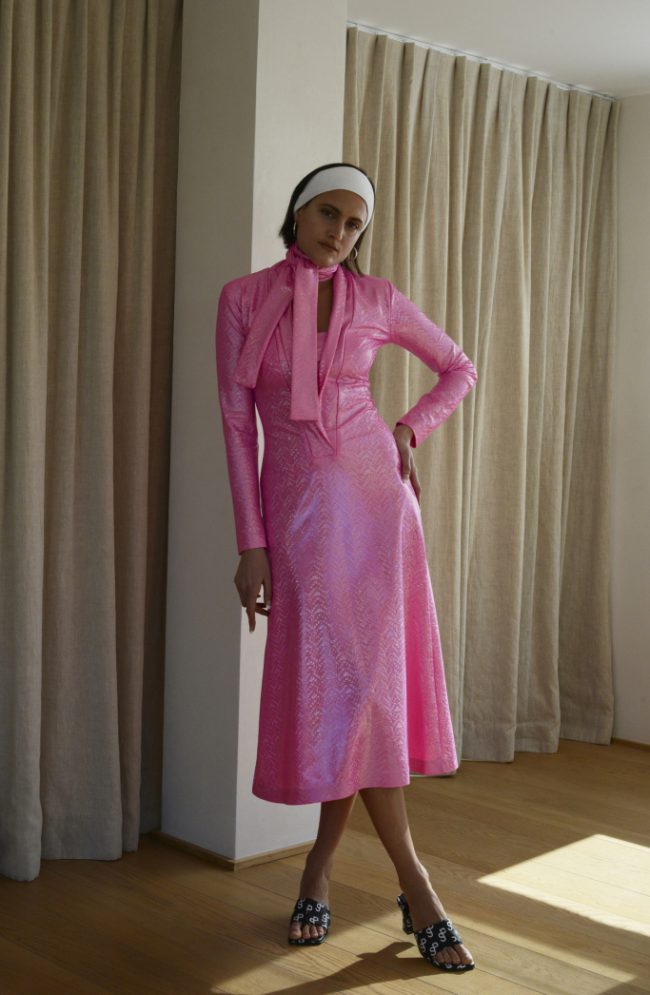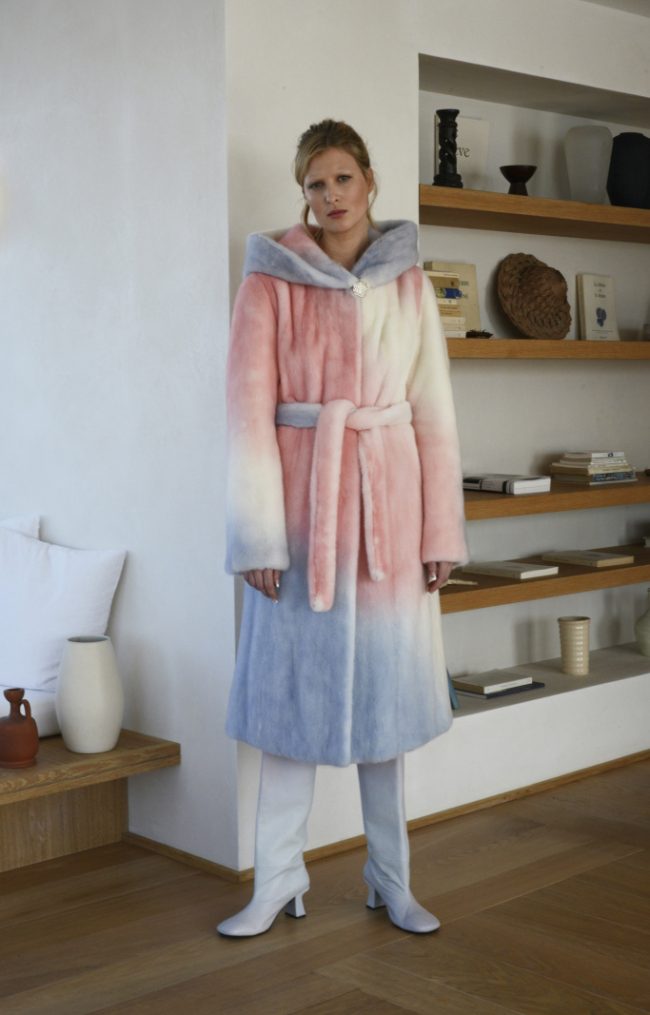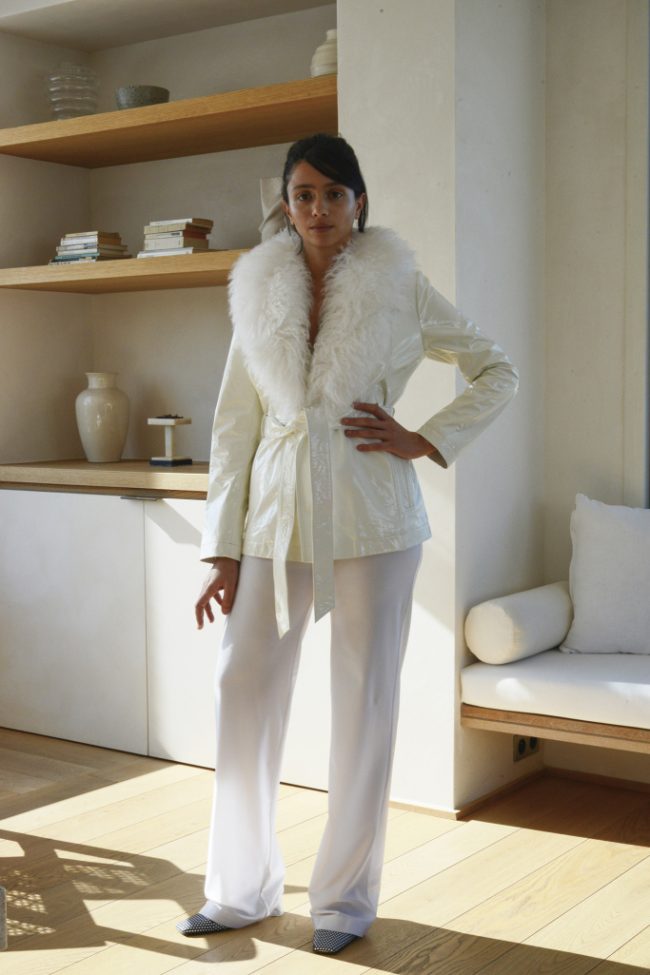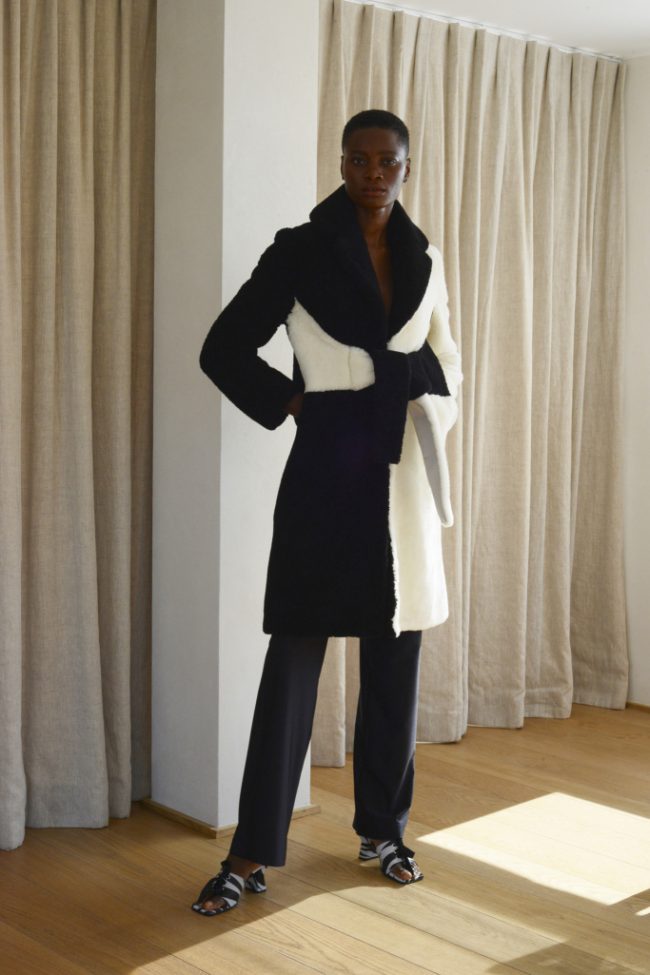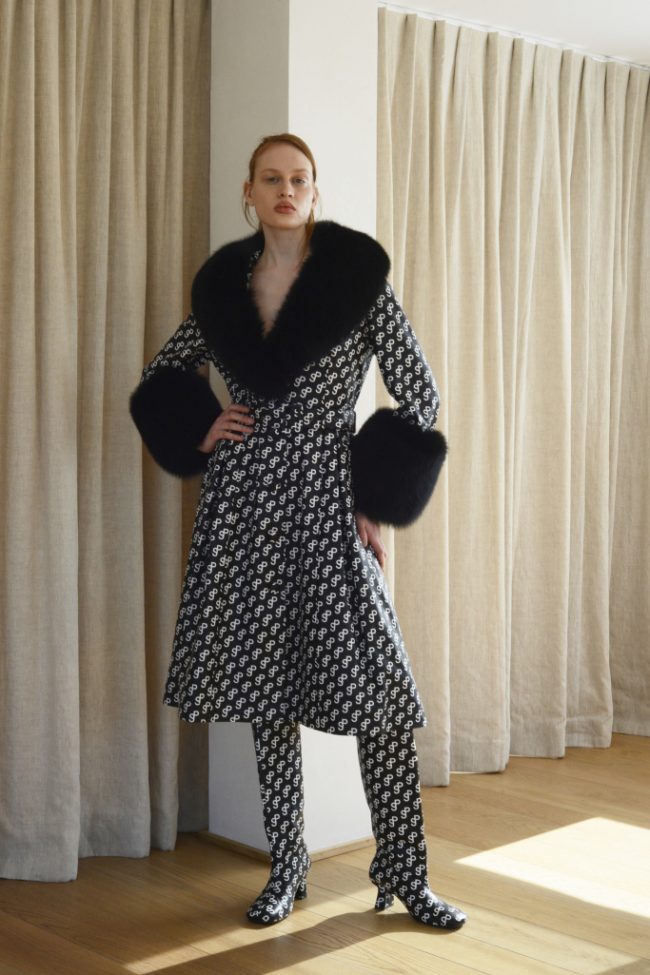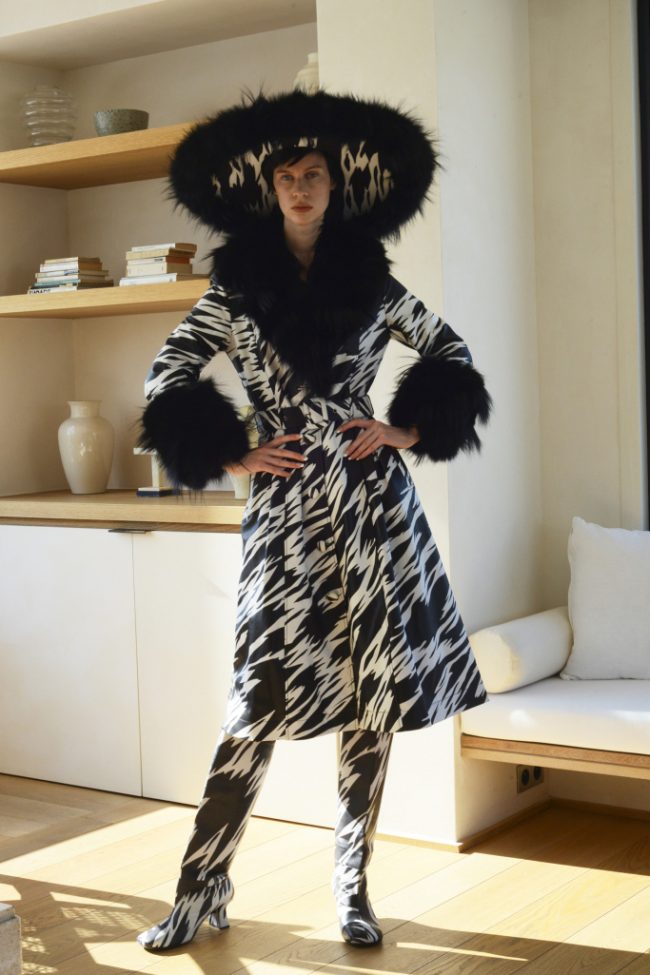 An Vandevorst and Filip Arickx, the design duo behind the brand A.F. Vandevorst packed quite a punch for fall 2019 RTW in just 16 looks. Not only were there tons of mix and match separates, but lots of layering options. From a generous, flowing denim full length coat that could coordinate with everything in your closet, or hoodies that took on a more sophisticated look, to glen plaid skirts, your imagination is your limitation when shopping these looks.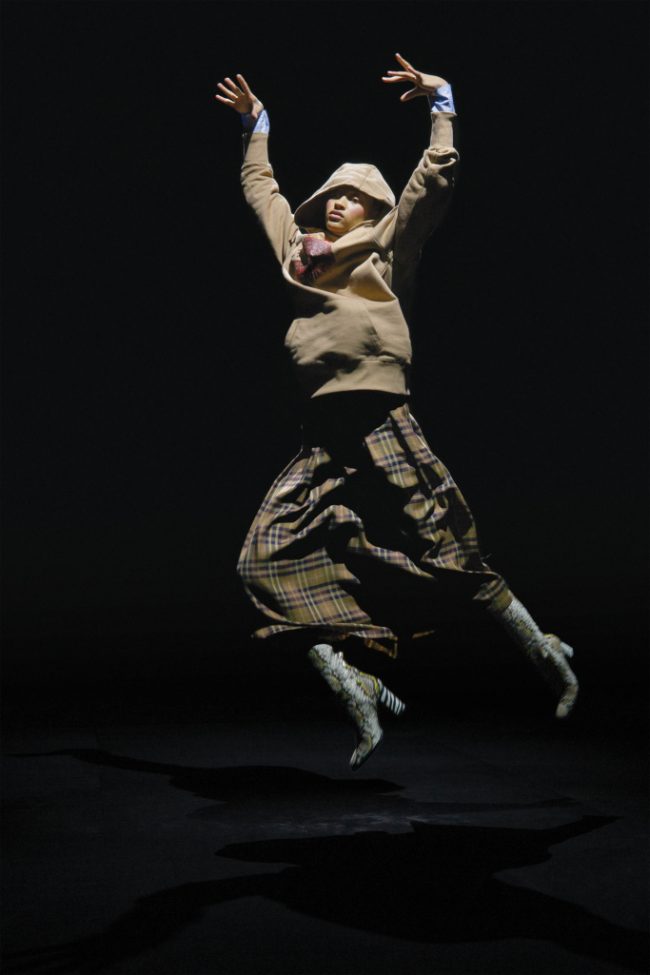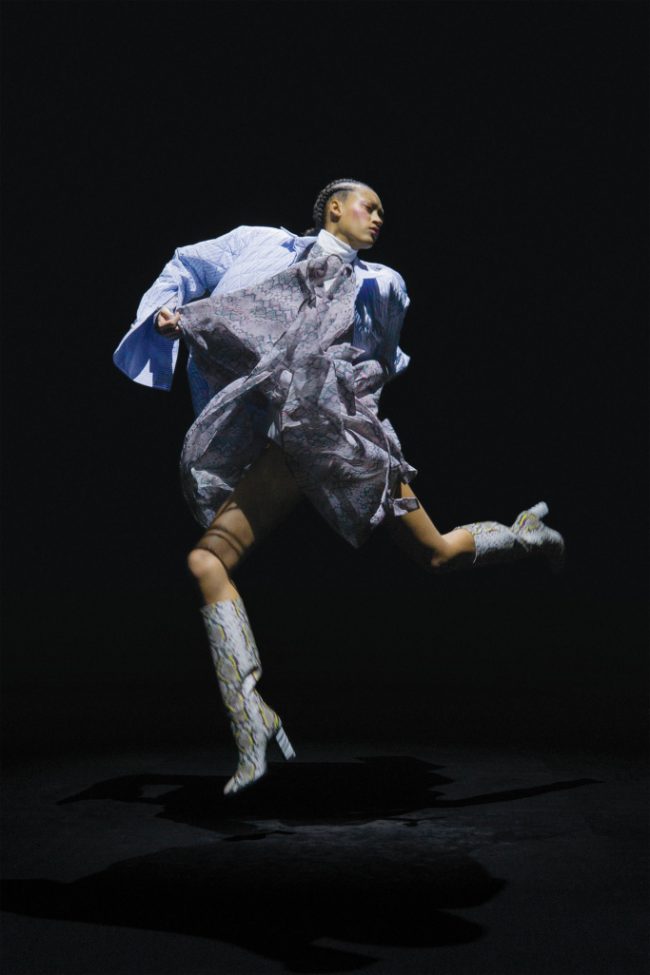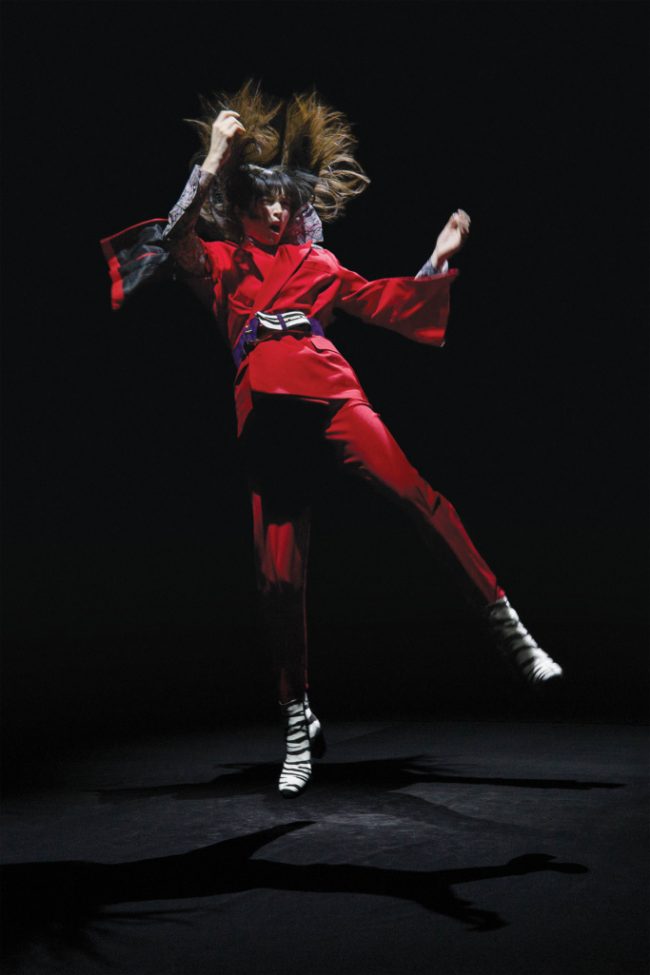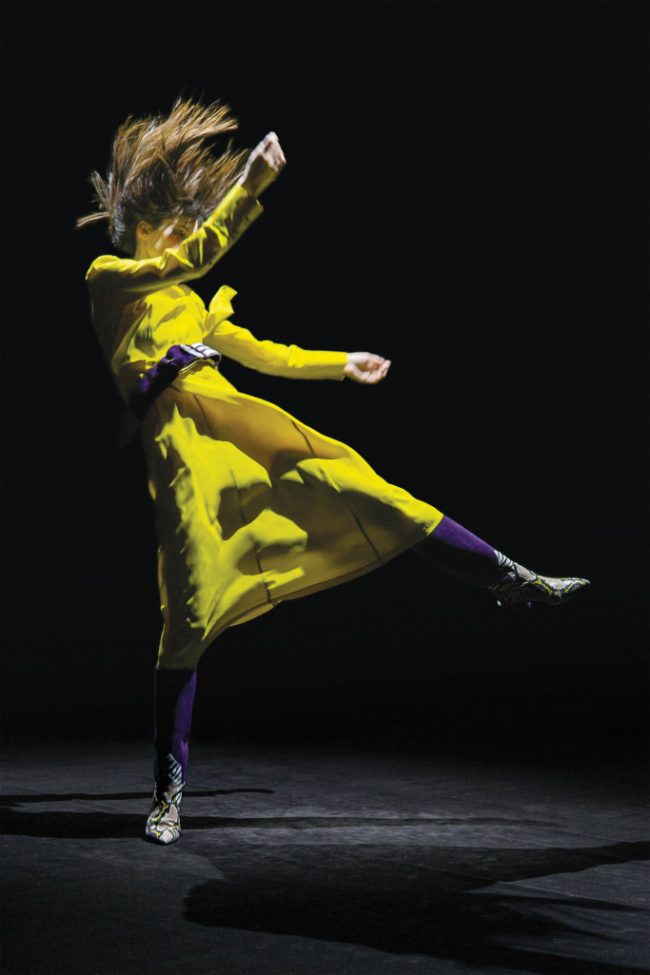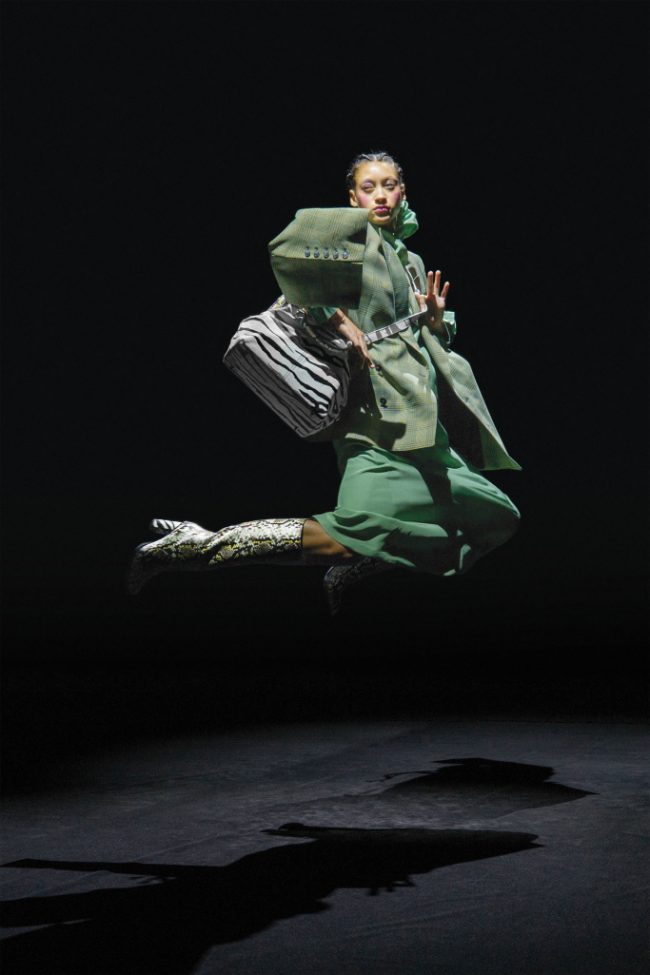 Rounded shoulders and cinched waists, Olivier Theyskens' fall 2019 RTW show had an old fashioned appeal with a modern flair. Romantic hourglass silhouettes and rich satin fabrics, Theyskens outdid himself with these looks. Supple black leather made a few appearances giving a great textile story. Why in the world did he not add the obvious fur to complete the line and elevate it to where it obviously wanted to go?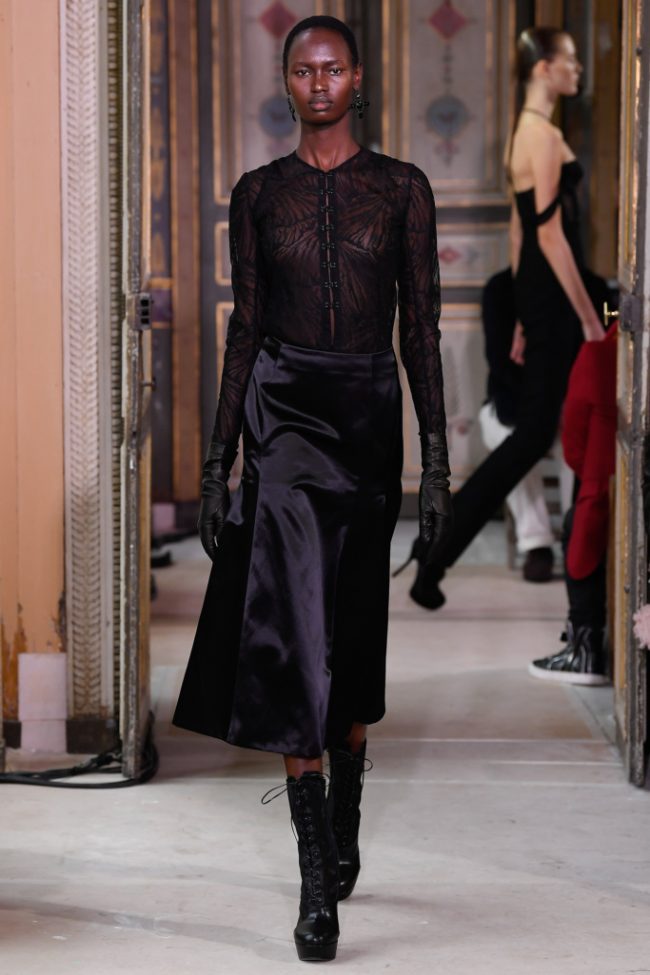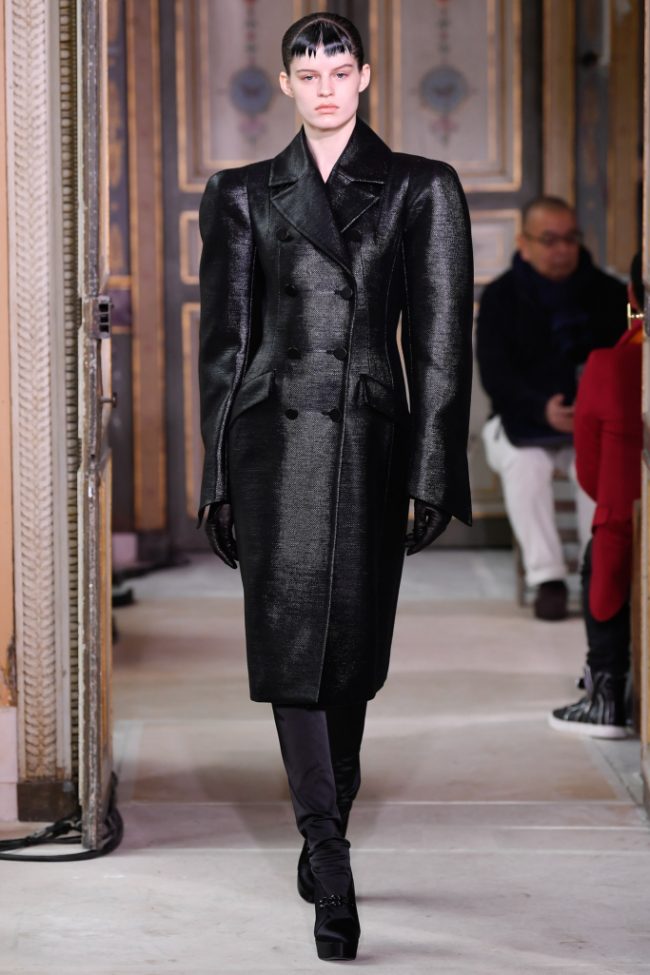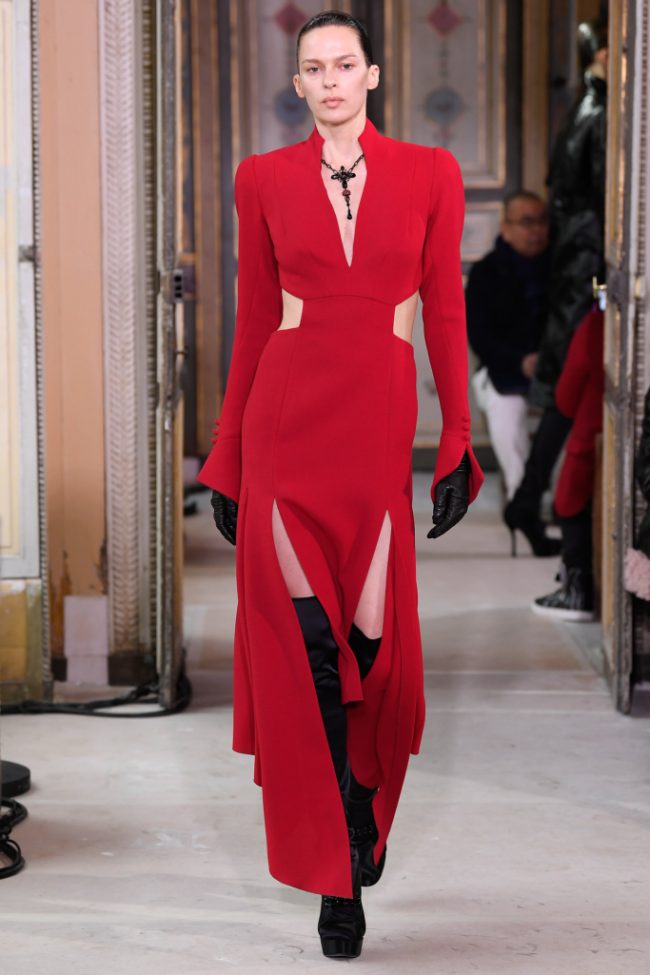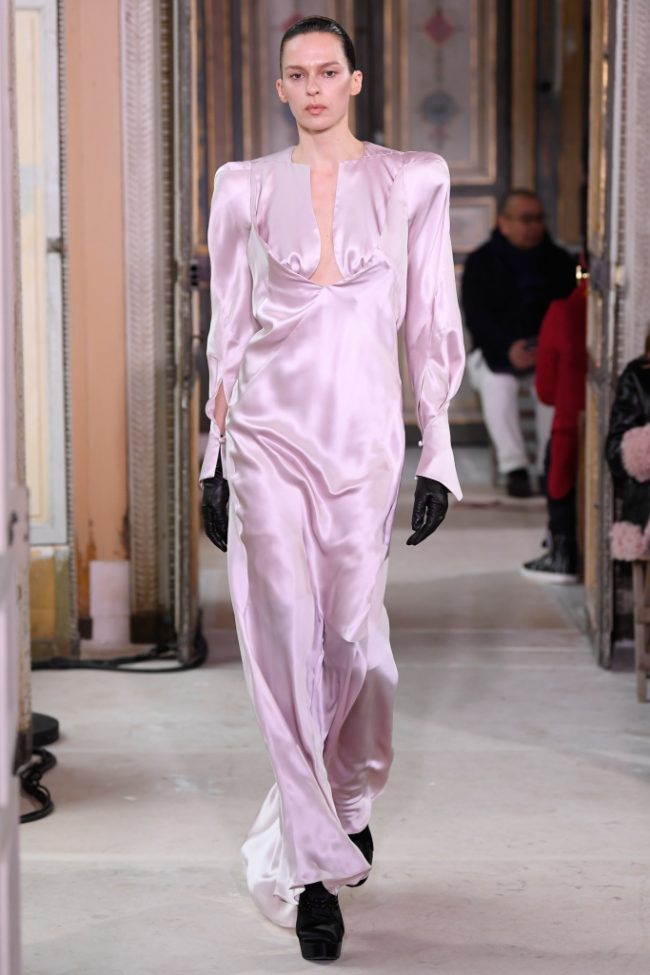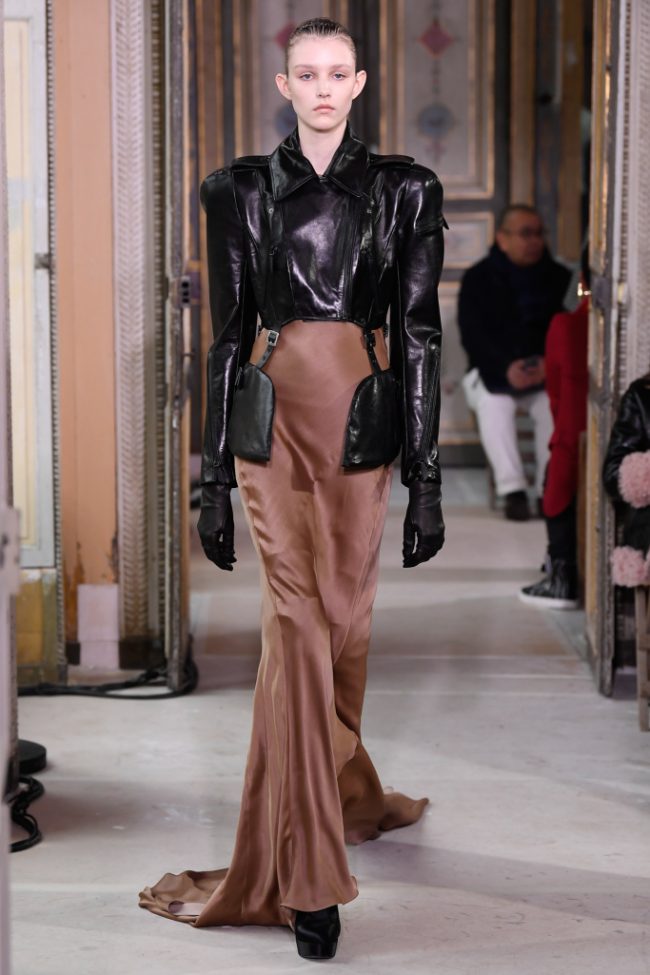 Alexis Mabille's fall 2019 RTW show was so replete with girly girl dresses, each one cuter then the next, you'll have a tough time choosing a favorite. Bow details, flirty hem lines and bright colors, the silk faille fabric gave the perfect luminescence. There were a few ball gown skirts included to meet the needs of the socialites and their demanding charity commitments.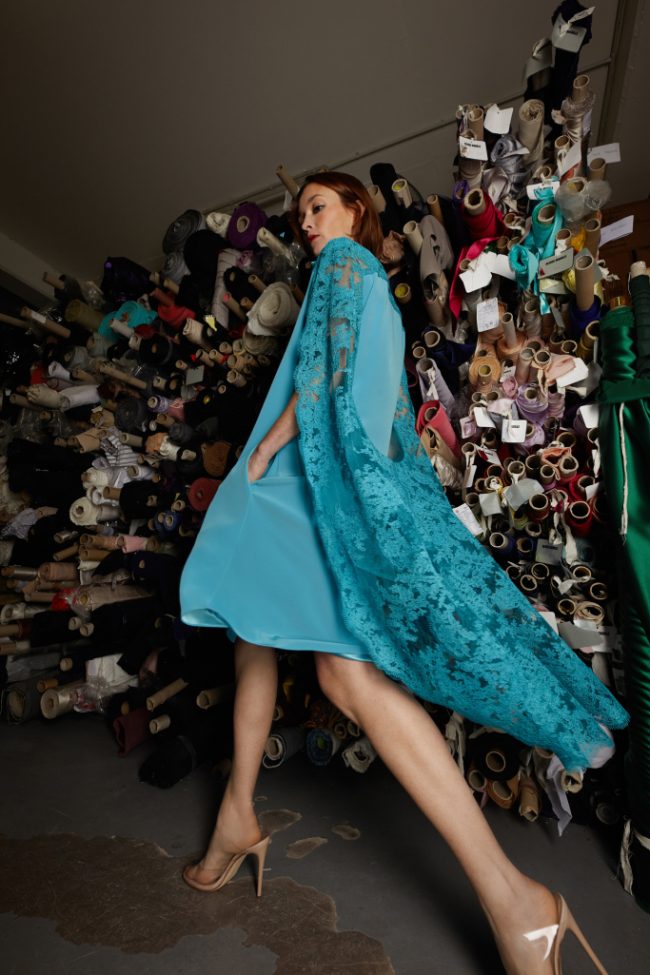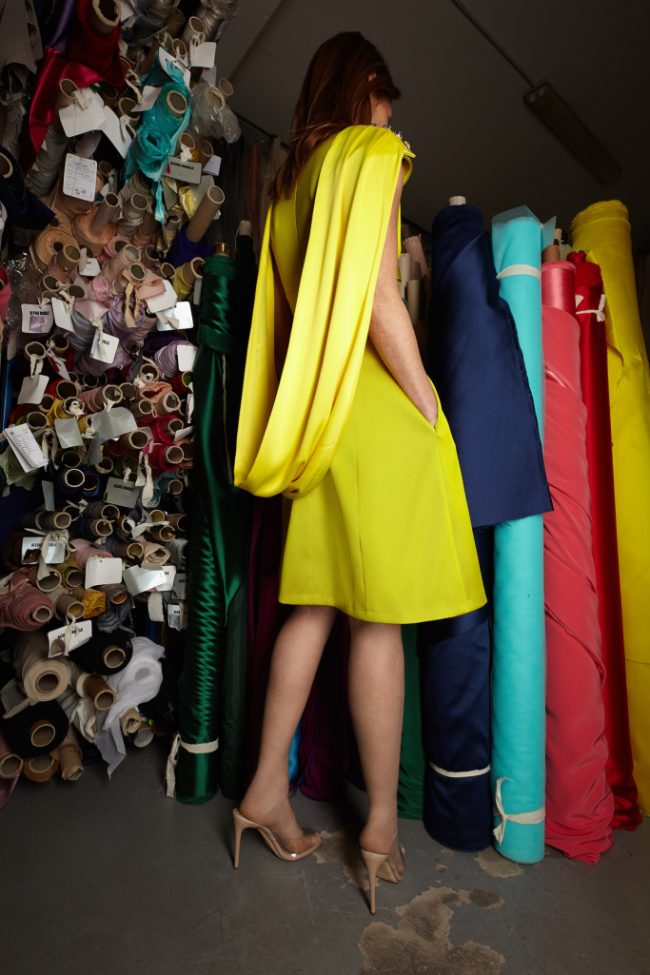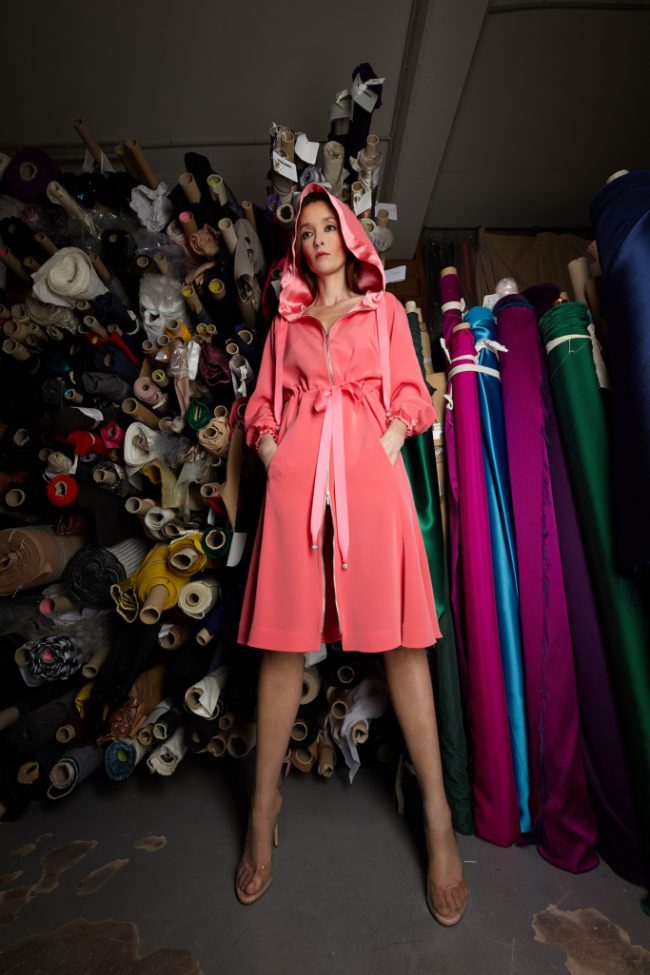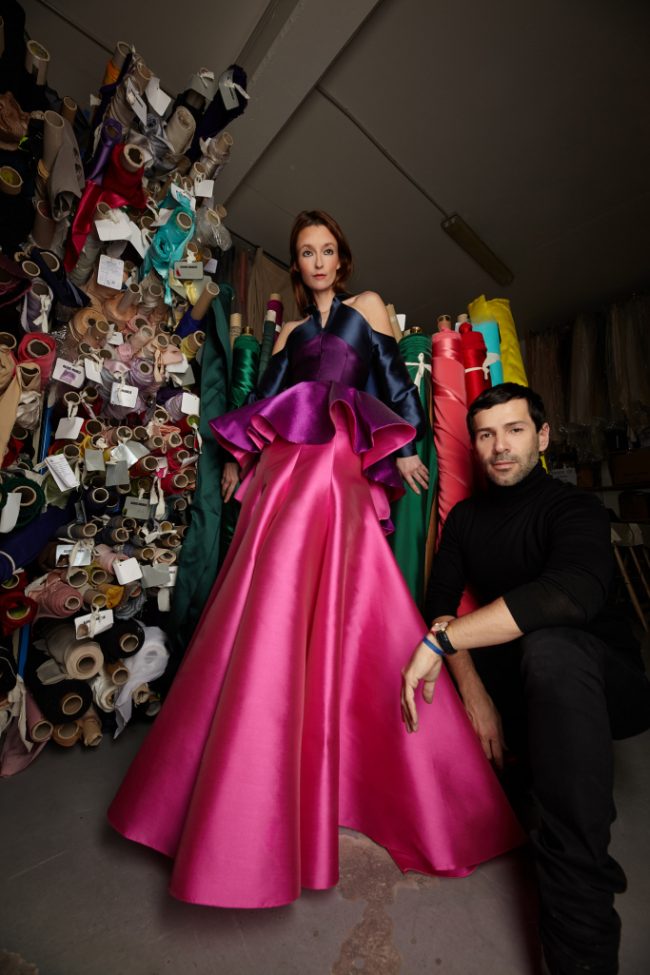 Yoshiyuki Miyamae, the genius behind the iconic brand Issey Miyake, stayed true the modernity that is at the heart of its DNA. An outtake from the show notes said, "a sudden inspiration invites you into a journey, where unknown sceneries take your breath away; unknown scents captivate you." Using a new, resin-printed material with an array of colors, called "blink" , this was one such example of an unknown, new scenery to unfold. Cowl neck silhouettes dominated the looks. Oversized scarves and large lapels enhanced the necklines, while the hemlines were long and fluid.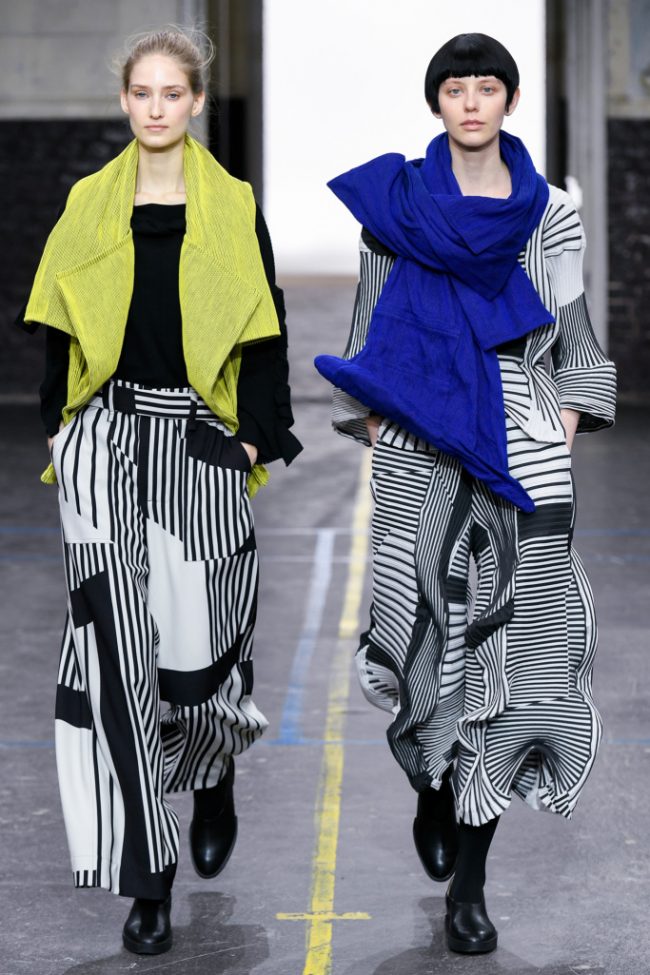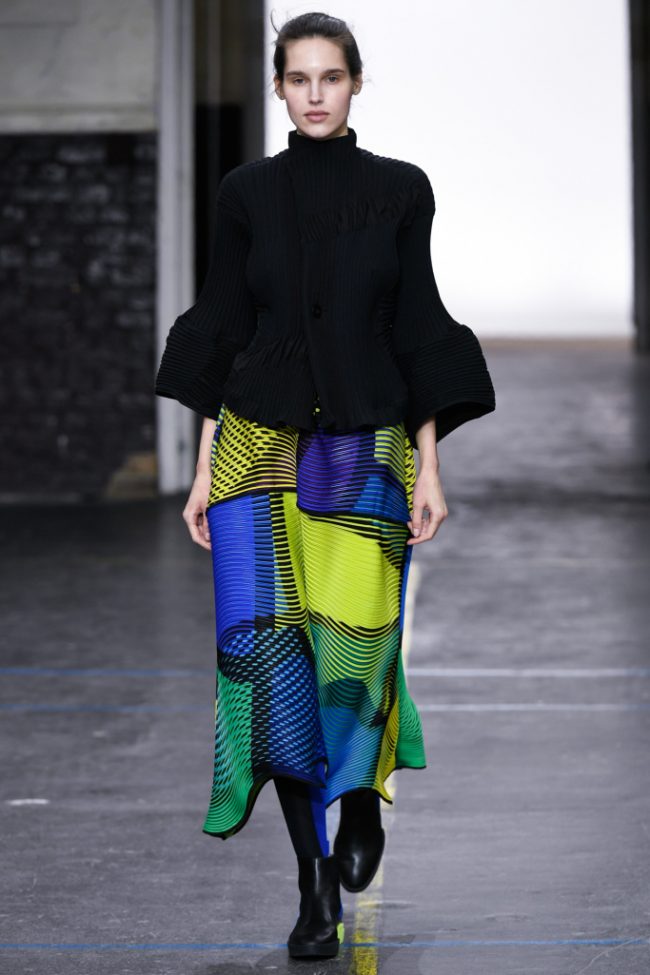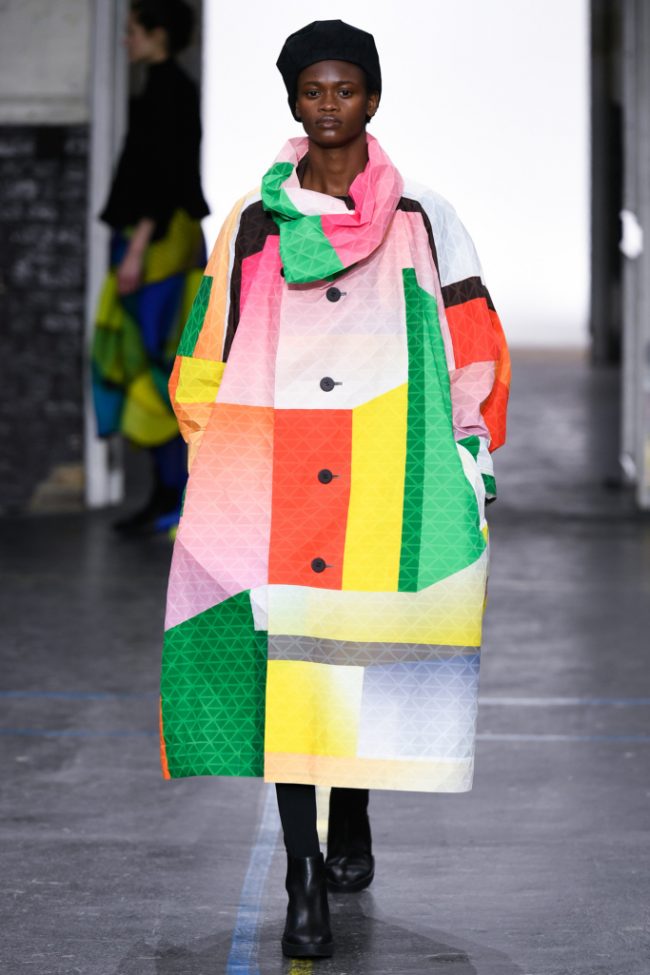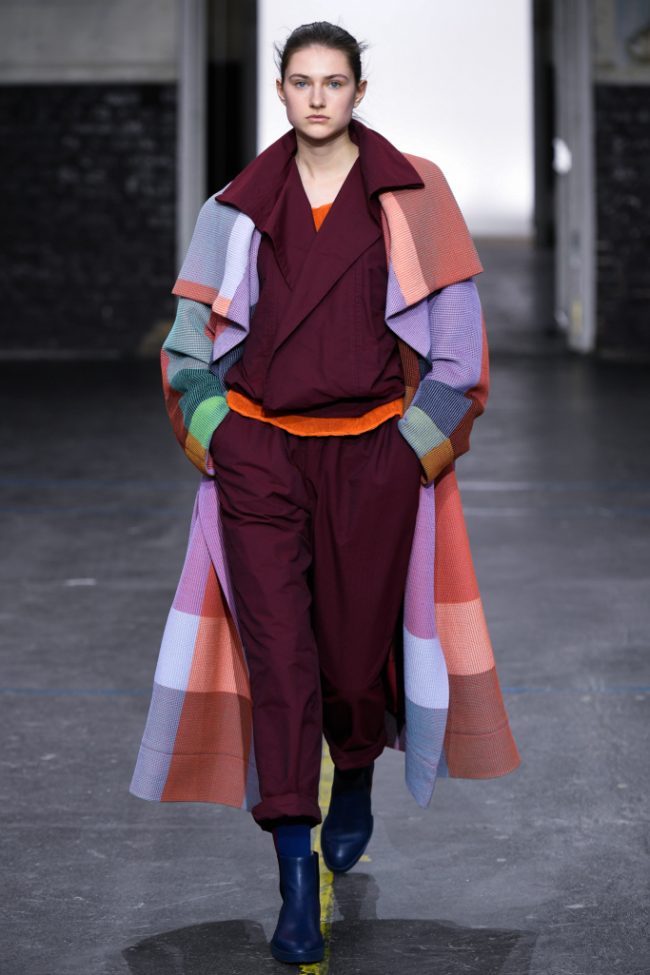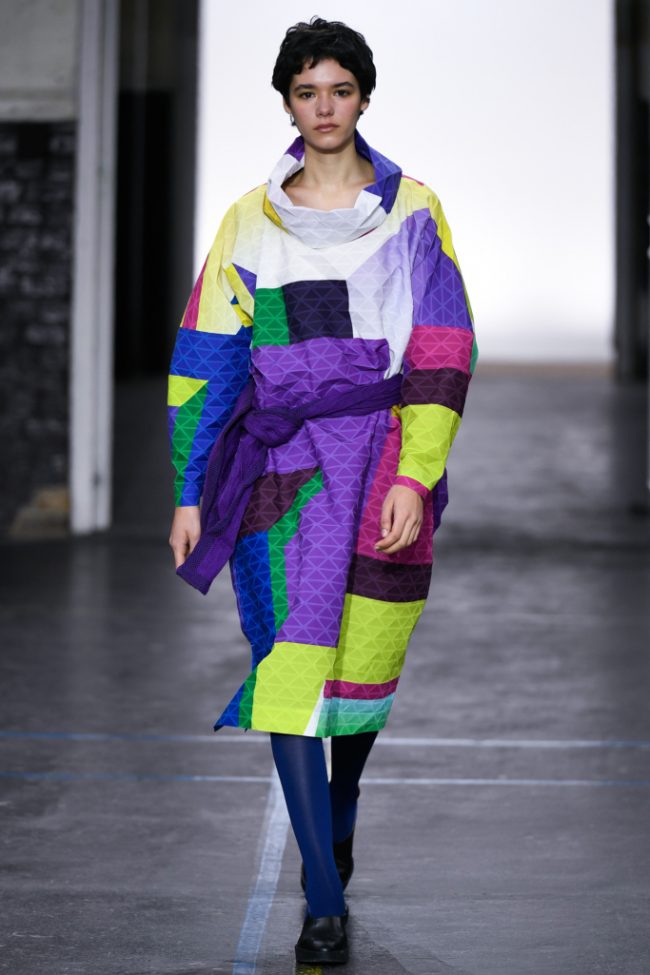 Isabel Marant's fall 2019 RTW standout piece was an acid washed denim jacket with rounded shoulders and ivory fuzzy lamb's wool collar. Aviator enthusiast, or those just looking to look kick-ass, will truly appreciate Marant's updated ace look. Comfort being king the Fall 2019 collection came off as cool, confident and also a show of wearable elegance. Muted tones in shearling juxtaposed with rich berry tones in leathers played extremely well together and were a fresh new take for women.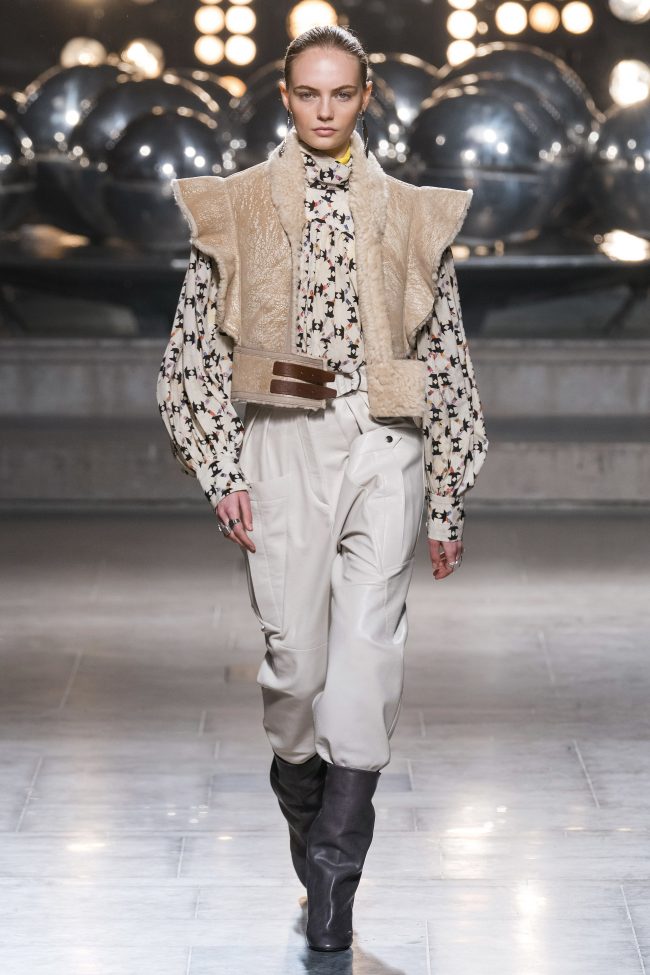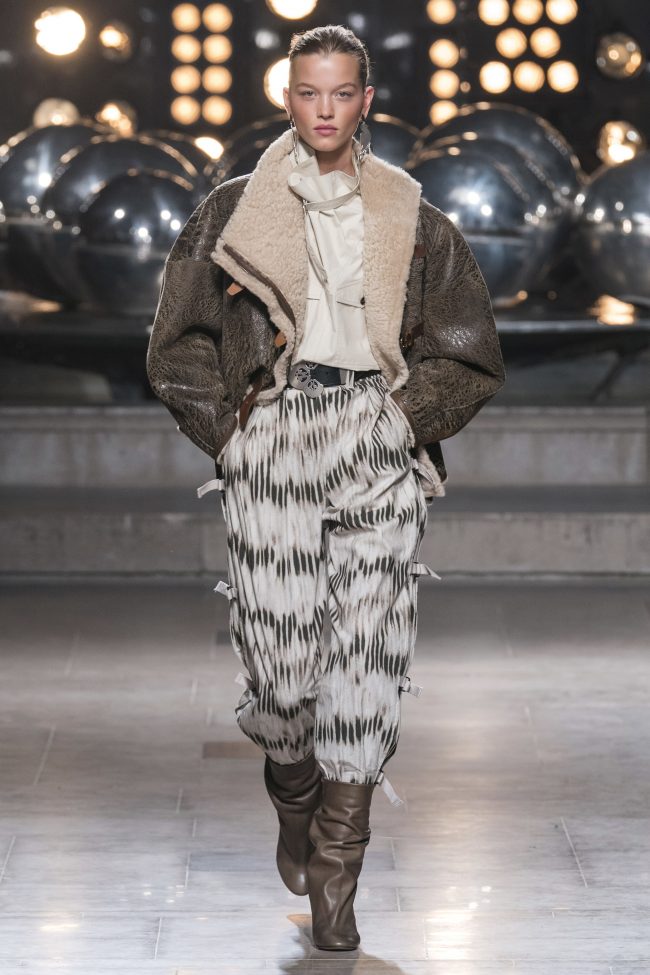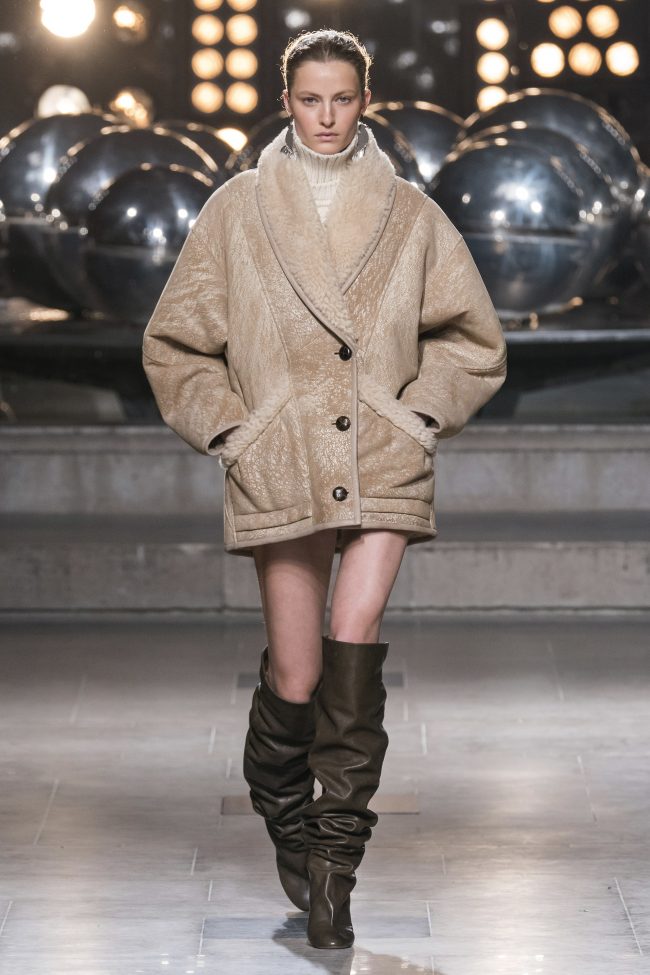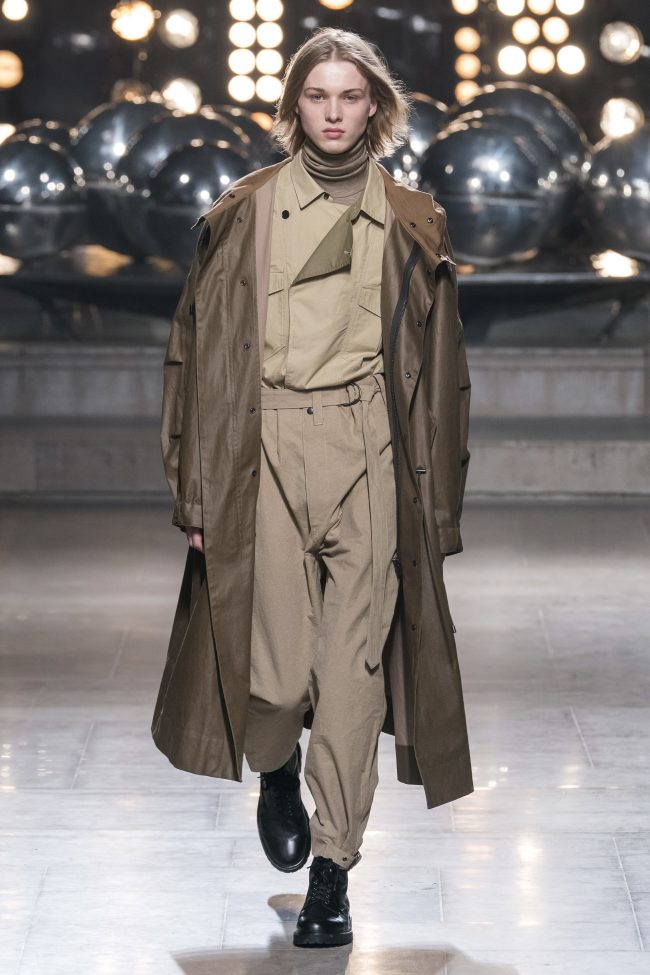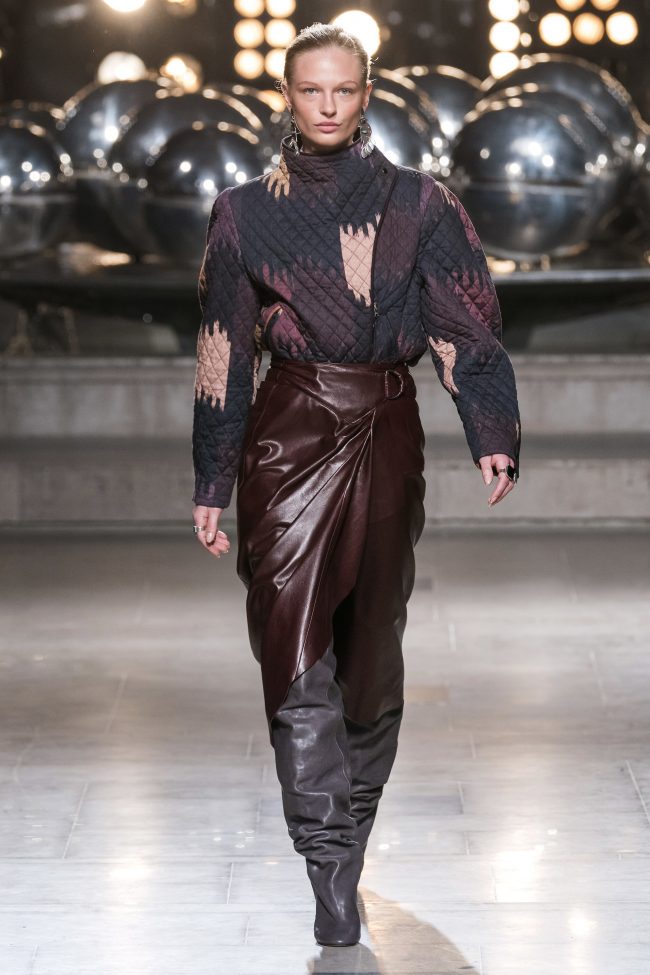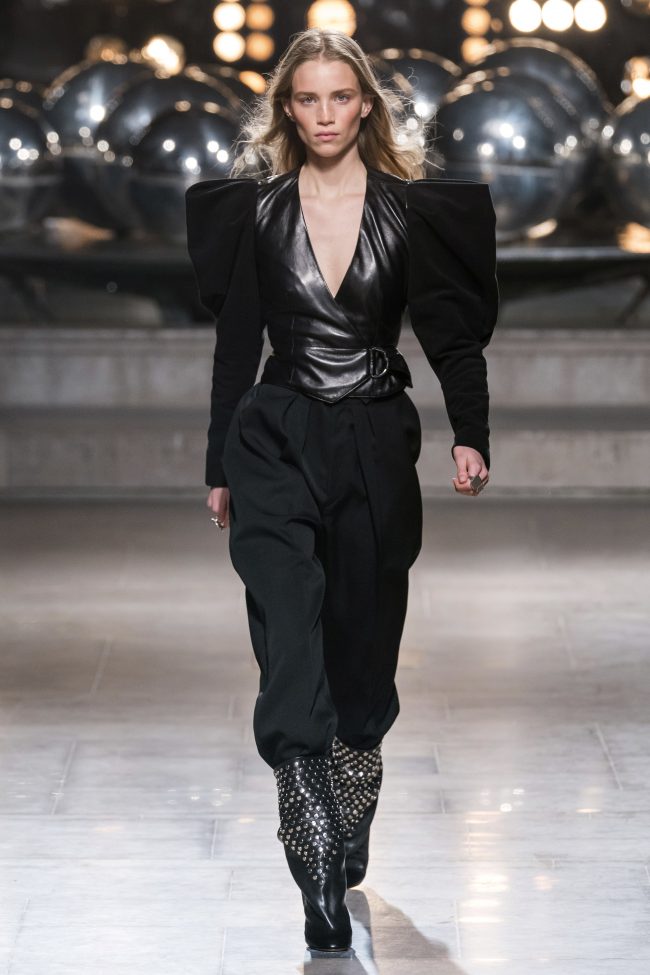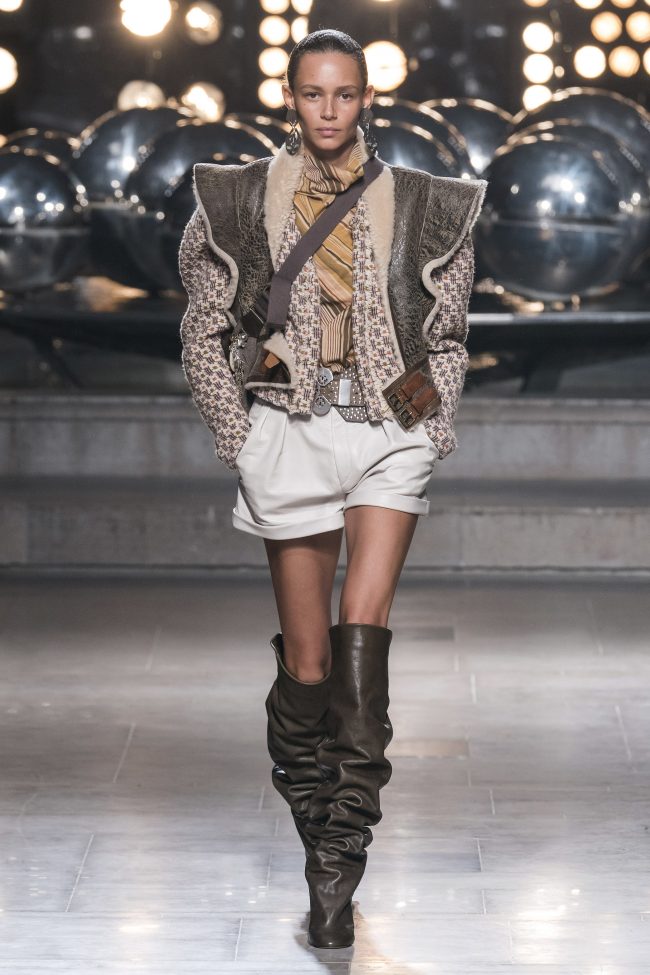 Anthony Vaccarello for Saint Laurent 's fall 2019 RTW was a been there, done that vibe with tuxedo suits, fedoras, micro mini's. His addition of voluminous black curly lamb was anything but a repeat…..it was fabulous.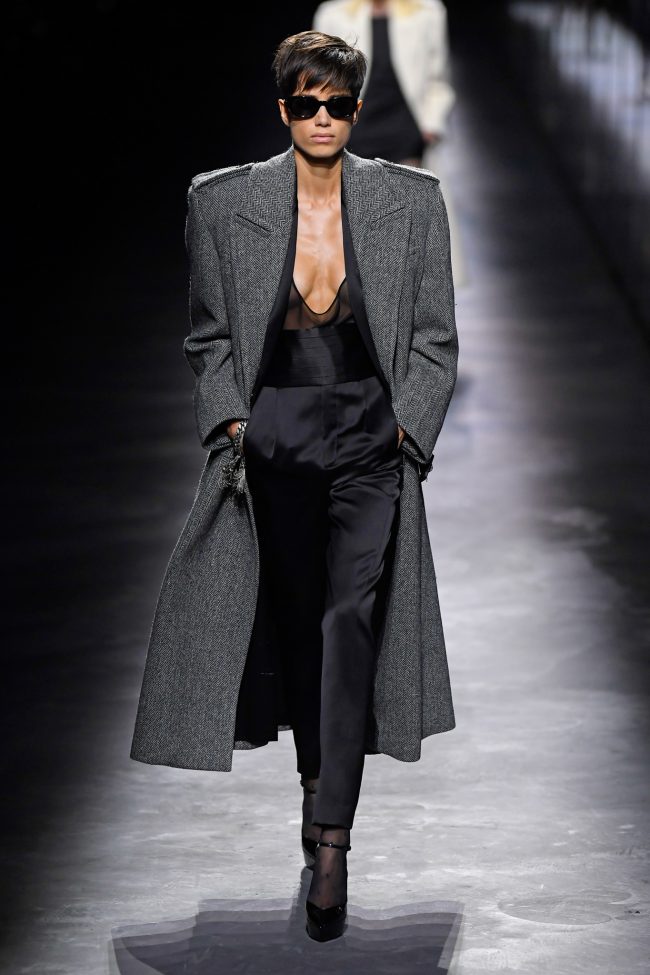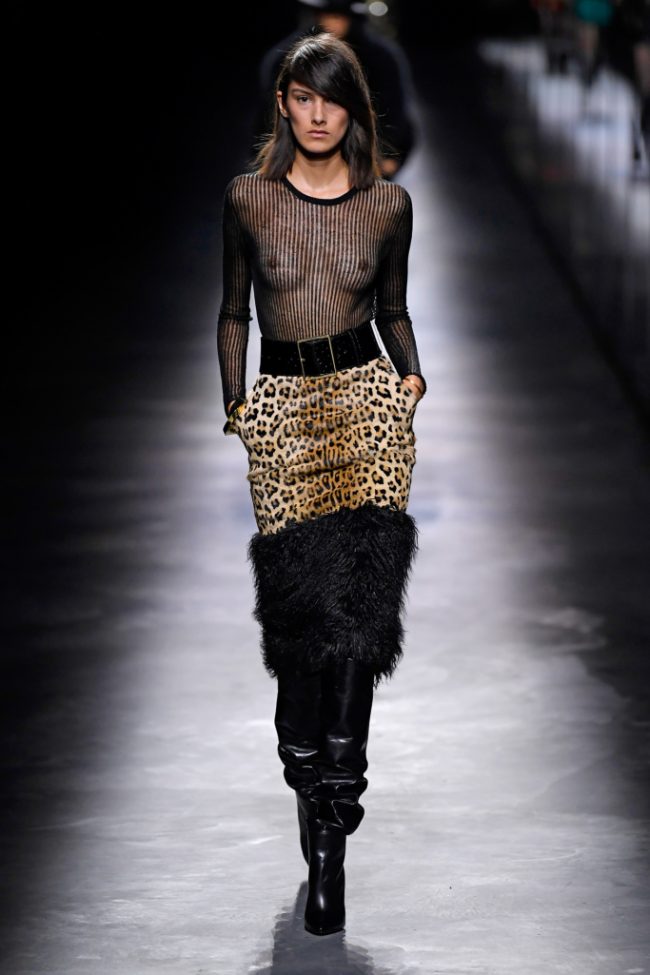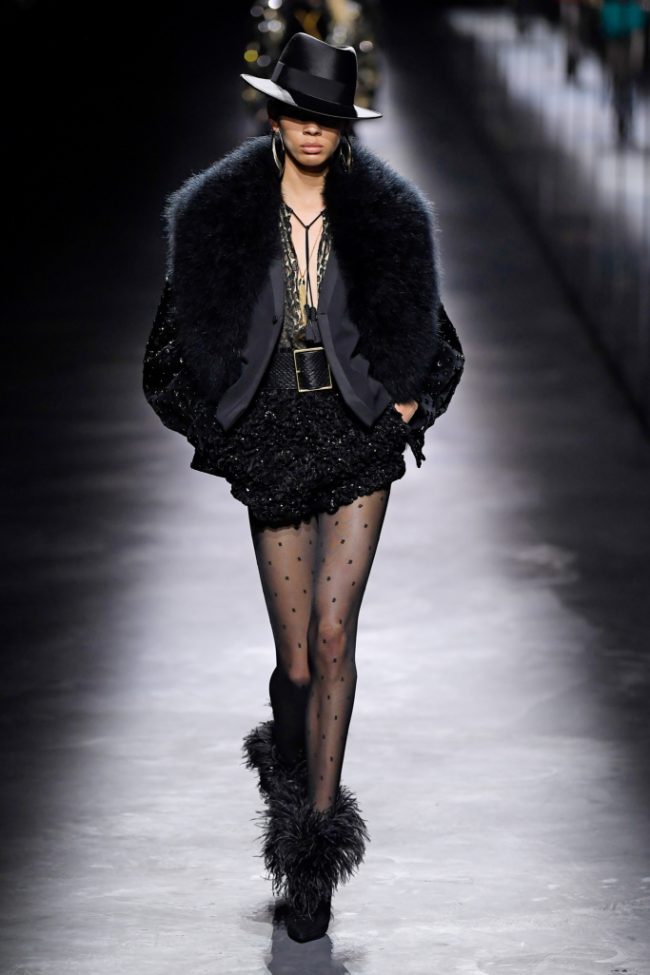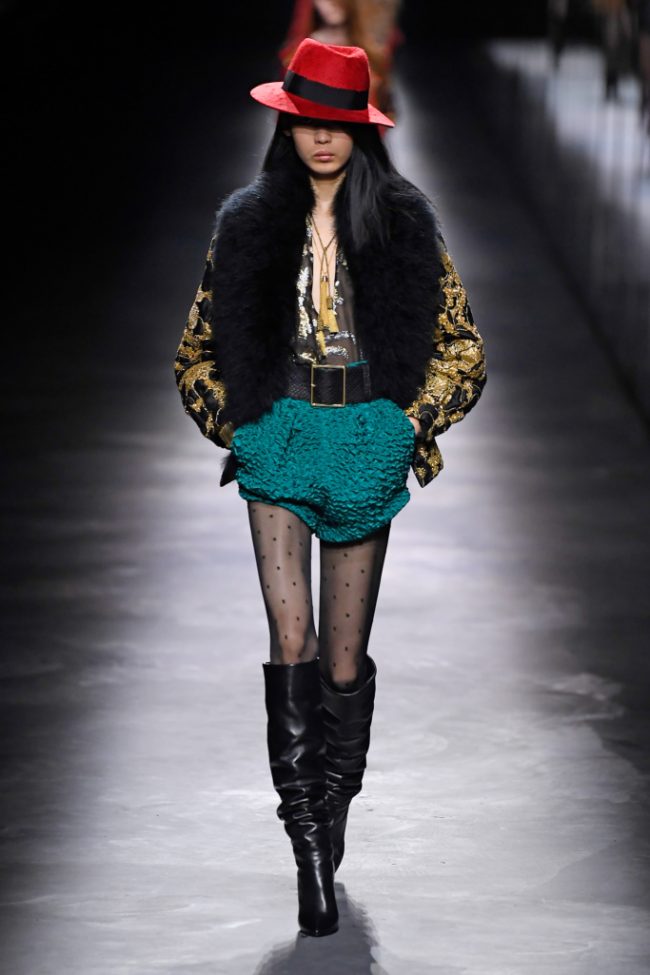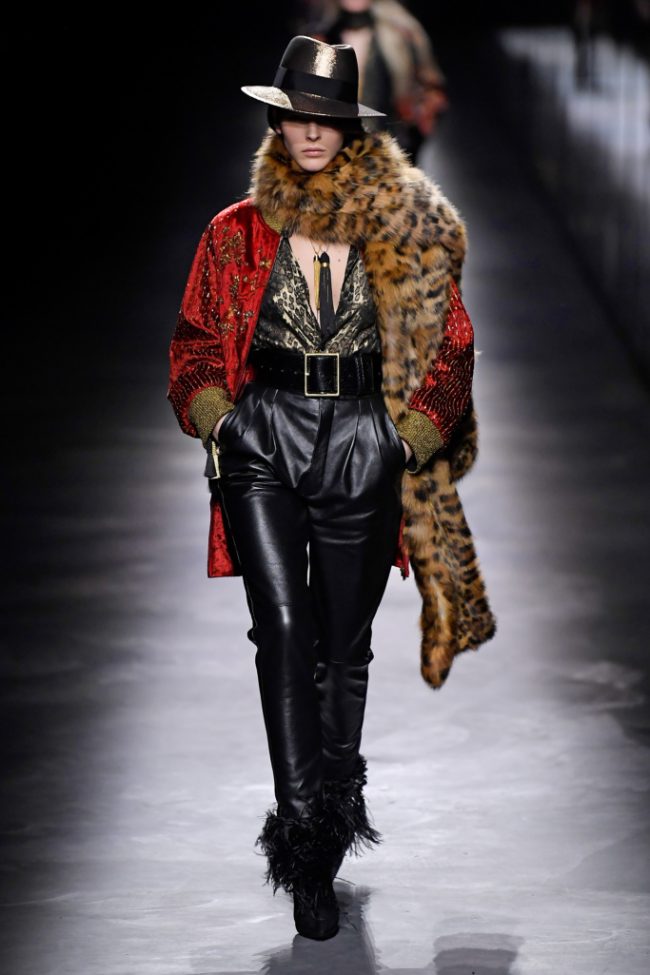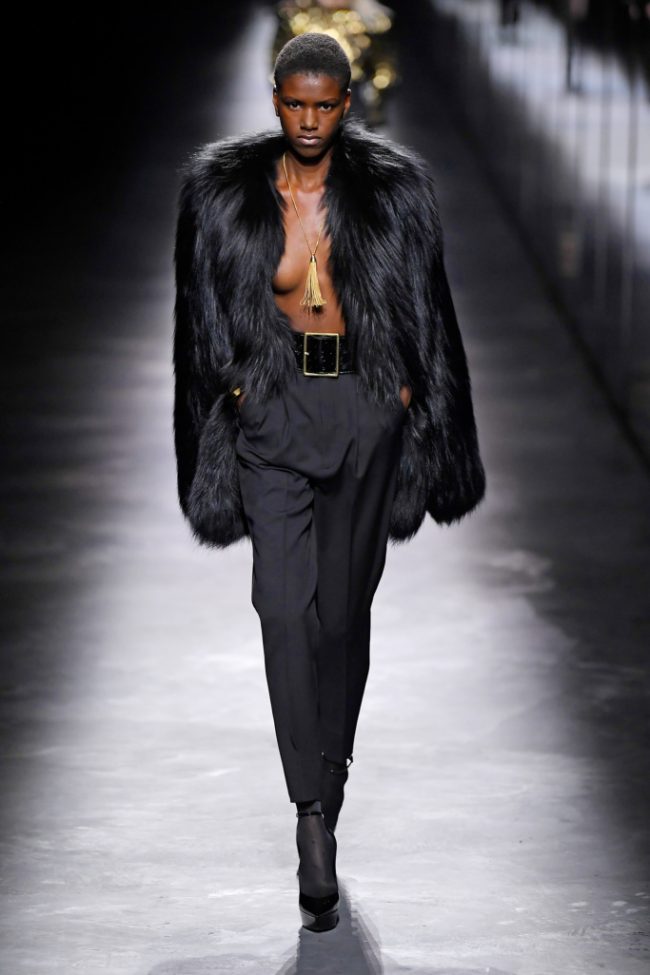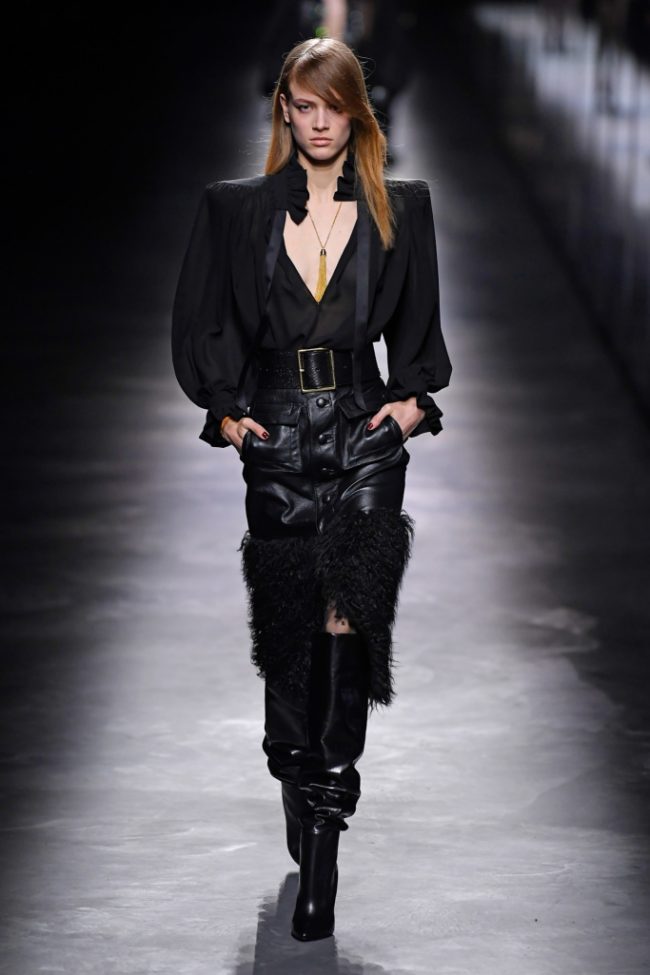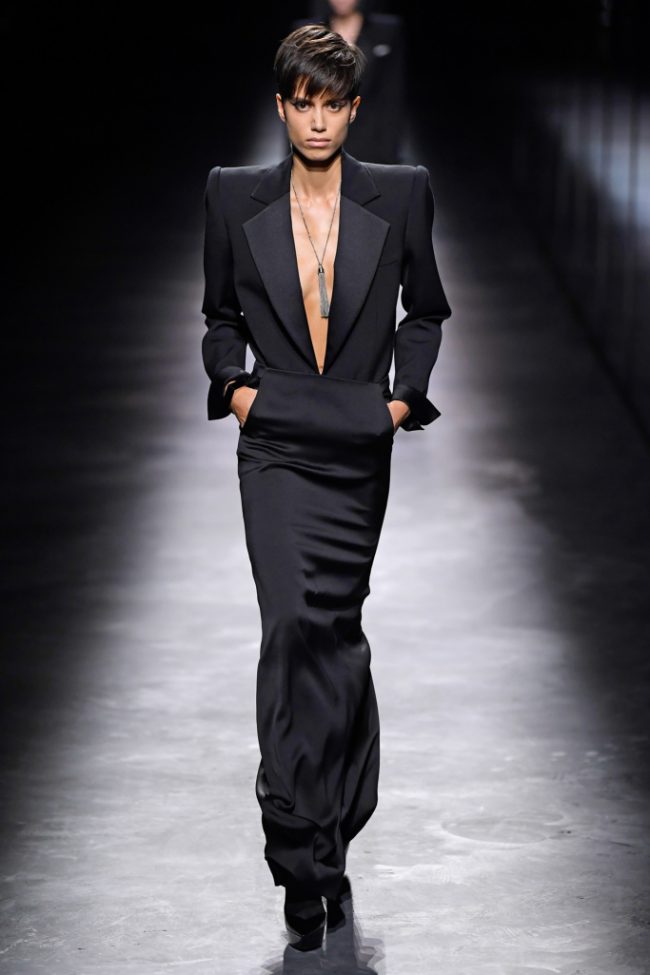 Lots of black, sleek outerwear and simple dresses, the pièce de résistance was a black leather wrap jacket with triangle embossed trim that stood head and shoulders above in the Azzedine Alaïa fall 2019 RTW collection. Just when you thought the use of leather couldn't get any more interesting, along came Alaïa.