PARIS Fashion Week Fall 2018 PART 8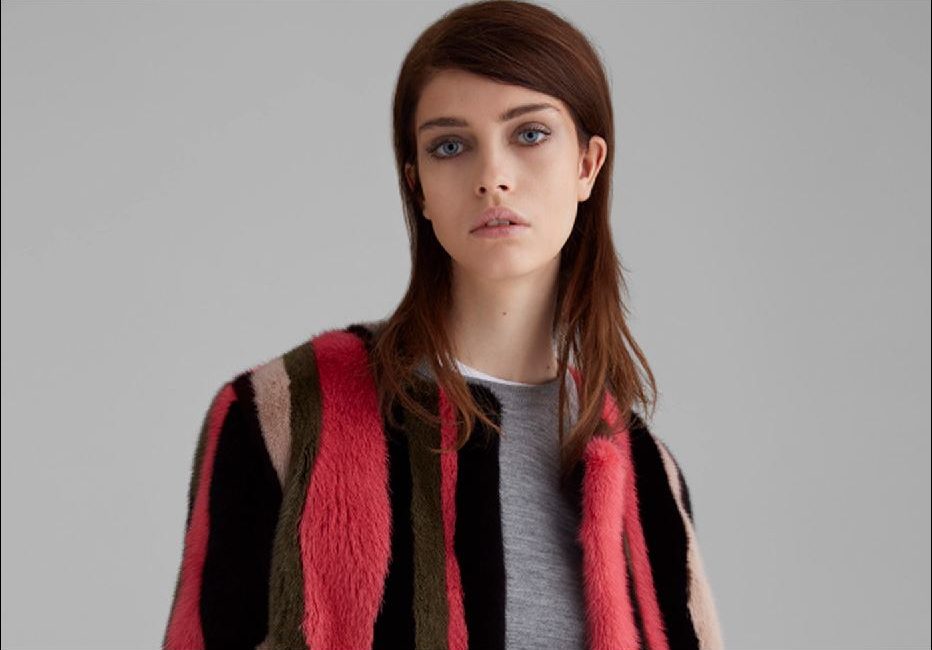 Ahh…je t'aime Paris!  There's a reason it remains such a fashion mecca.  Women respond to exciting, innovative and wearable clothes – and Paris Fashion Week continues to deliver more of these than any other fashion city.  So on with our reflections on the fall 2018 collections…..
Je t'aime Paris Fashion Week!
Zuhair Murad's designs always suggest a sense of occasion and his fall 2018 collection certainly was no exception. For his client, if a little bit is good, more is better and Mr. Murad capitalizes on this unique appreciation with the trademark embellishments and detail work that characterize his collections. Studding, lace cutouts, and fox trim made his sleek leather jacket an extraordinary statement piece.  An emerald silk jacket with ruched sleeve was trimmed in fox for an unexpected textural tale that delivered both drama and elegance.  There's always a hint of rocker chic with Murad and a red and black fox stroller fit the bill.  With a 'go anywhere' practicality and a 'look at me now' style, his in house team coined a new and incredibly appropriate phrase "ready-to-couture".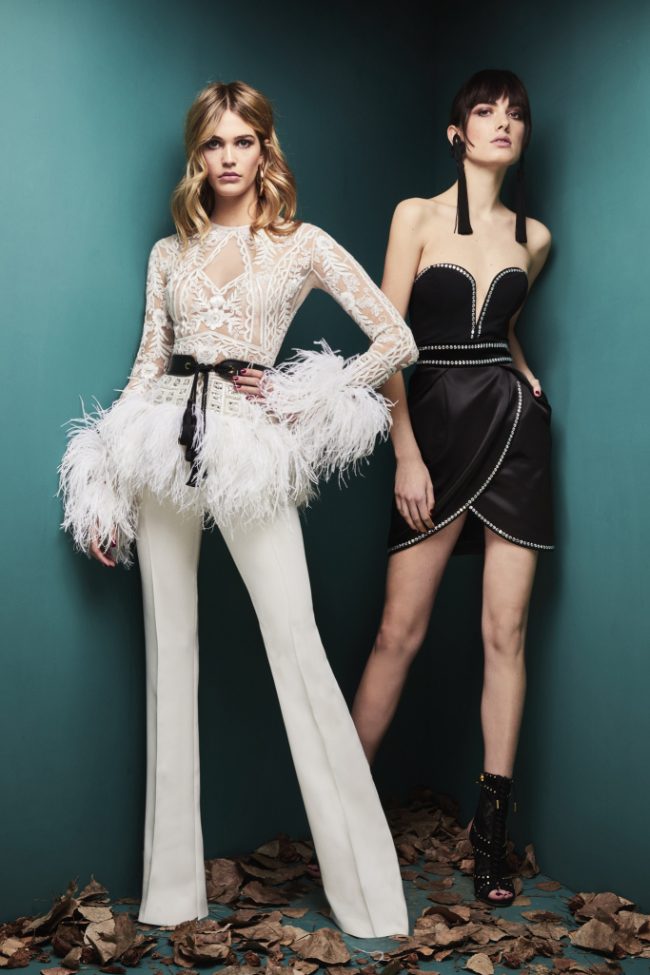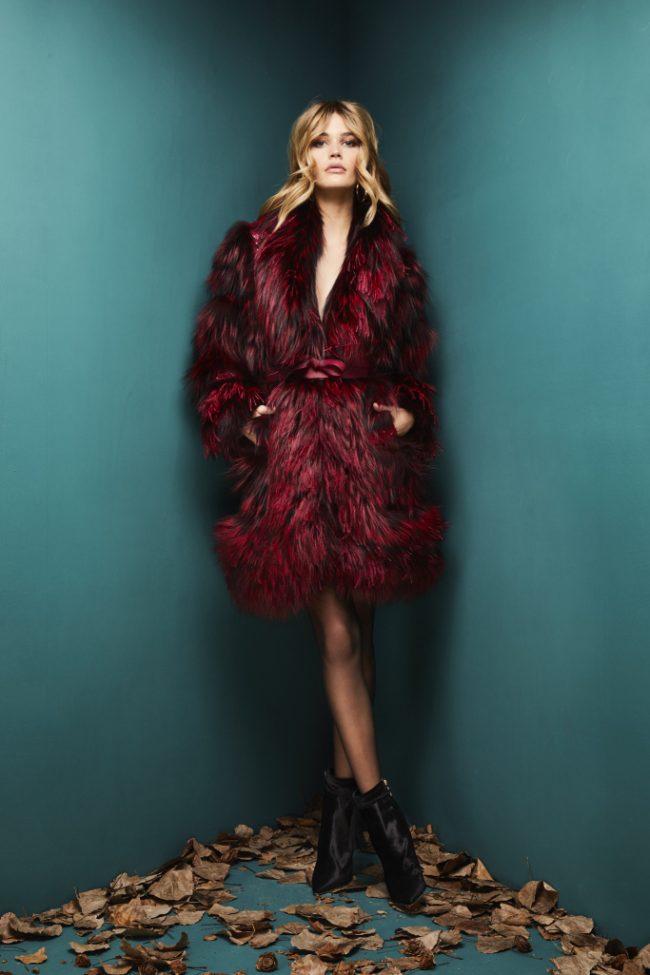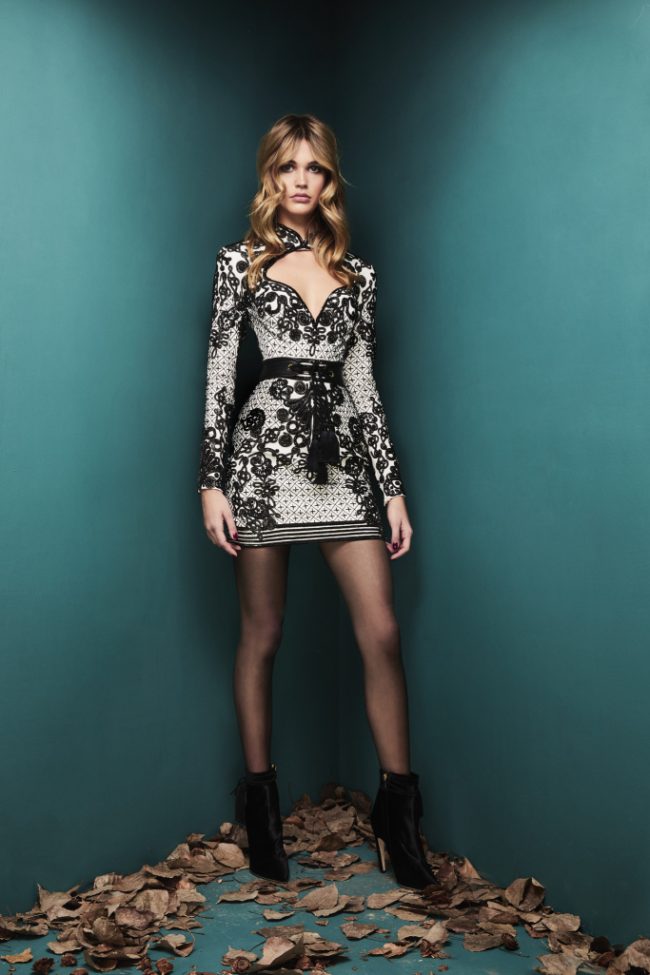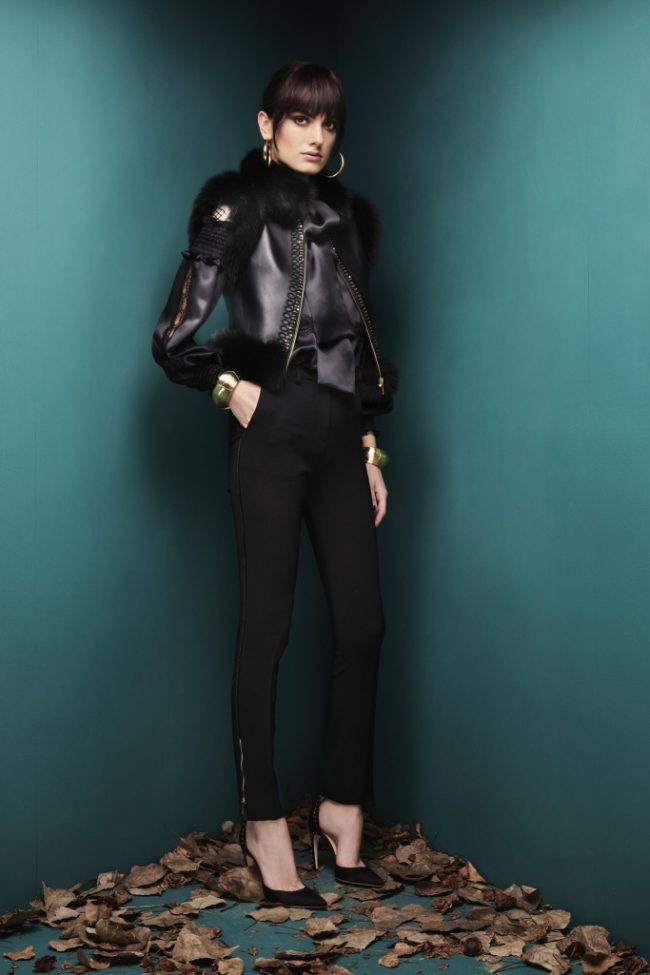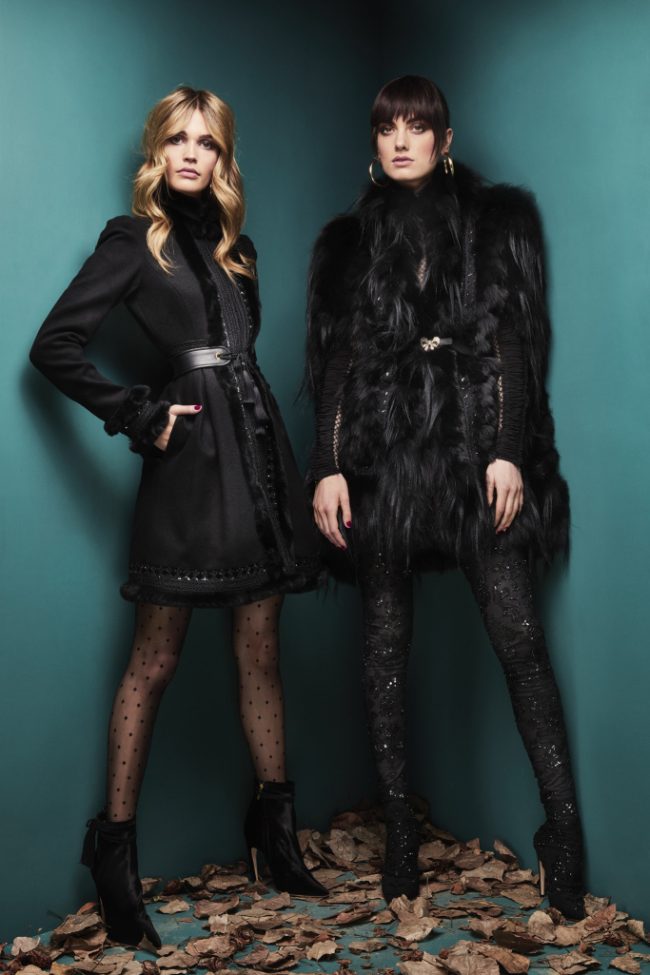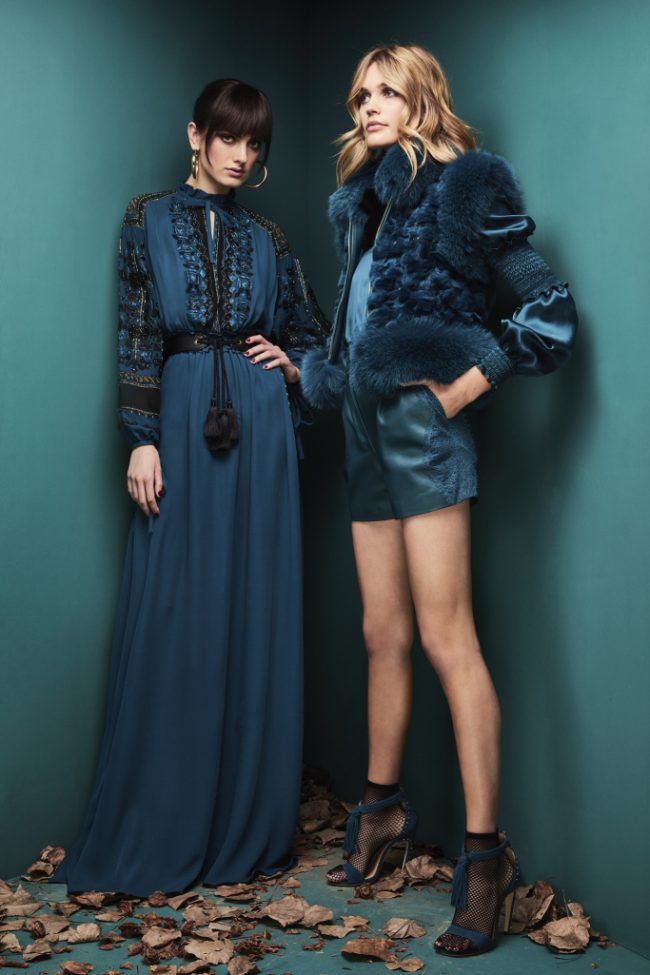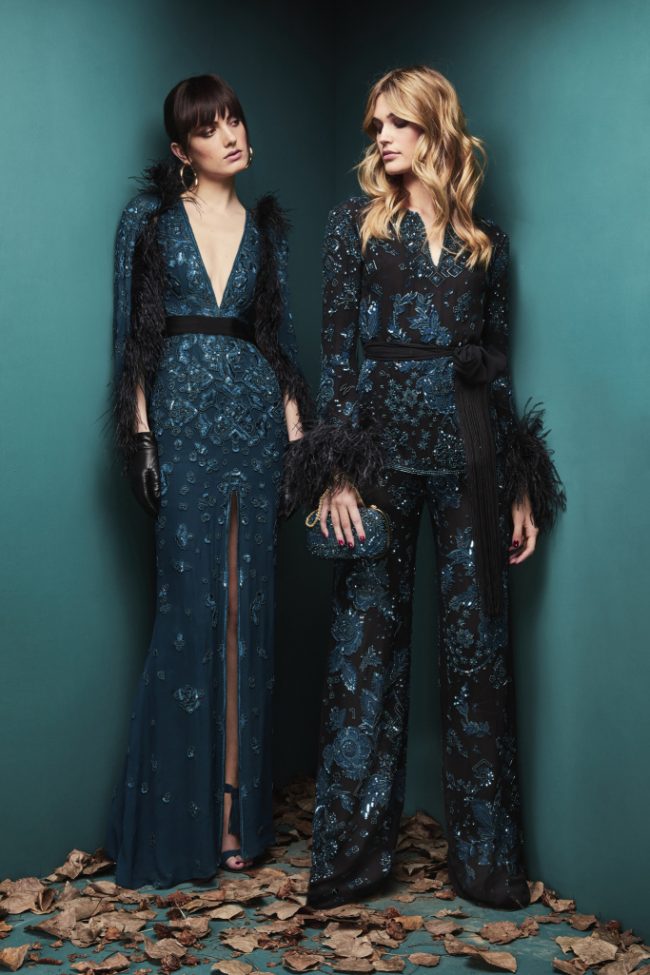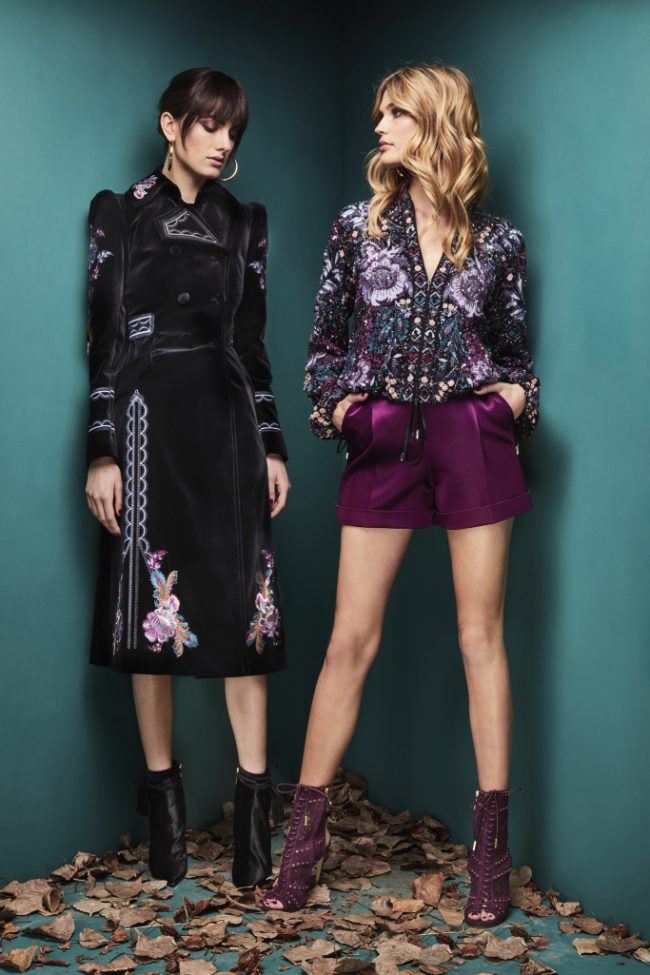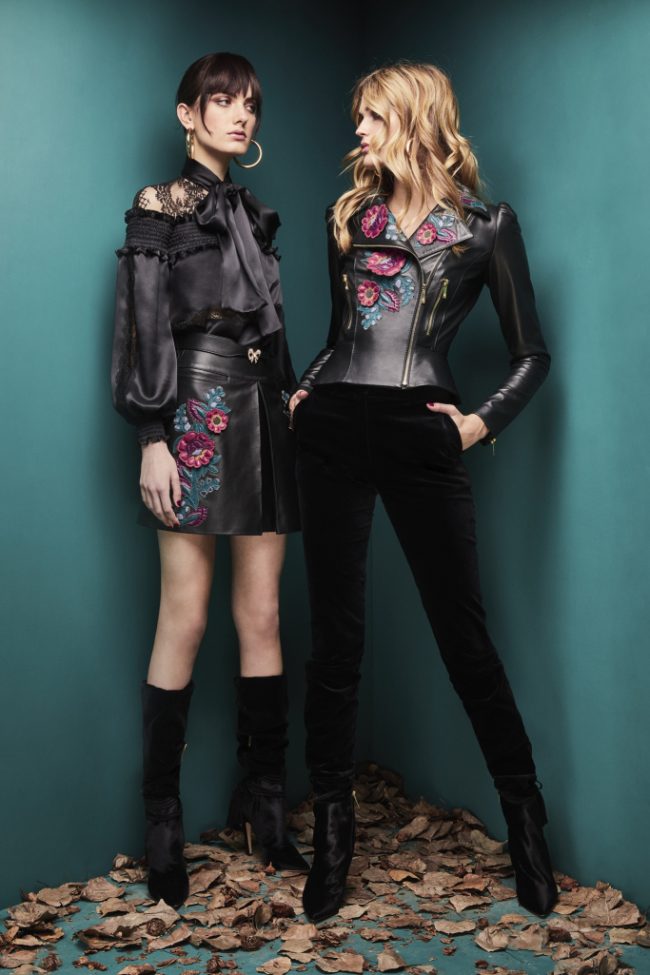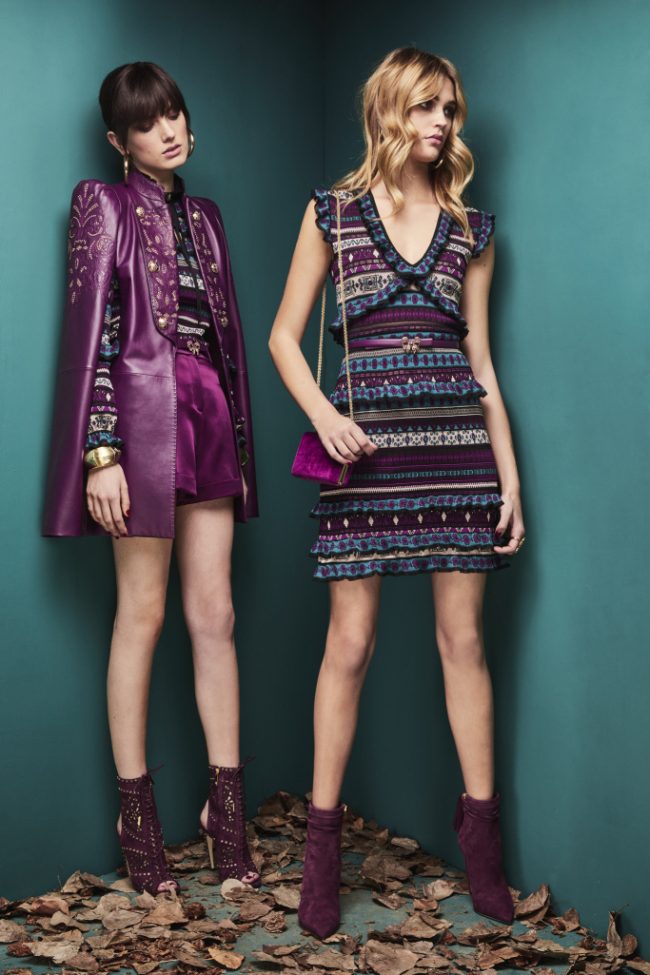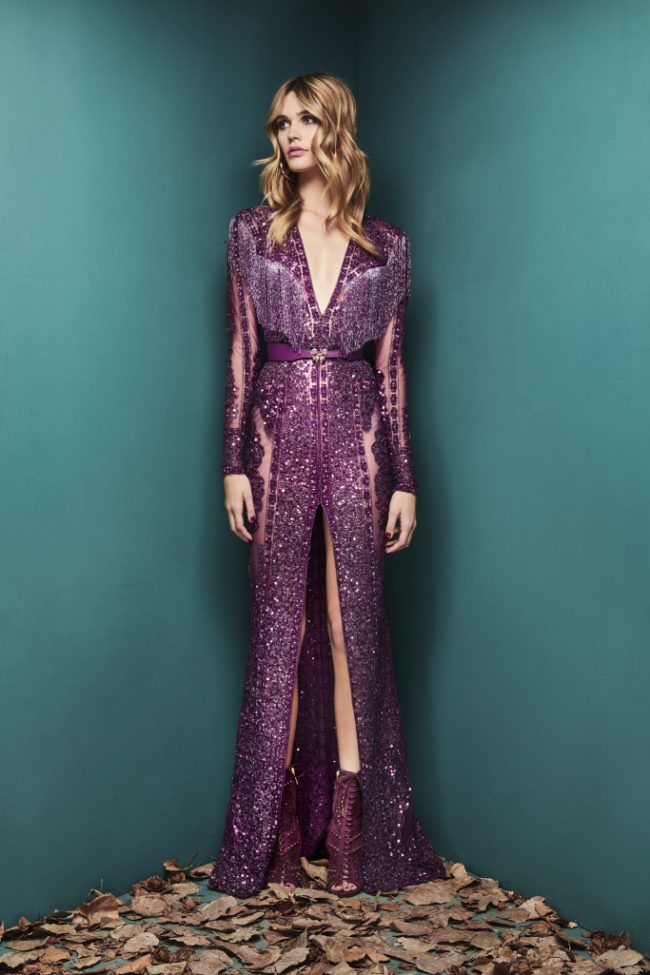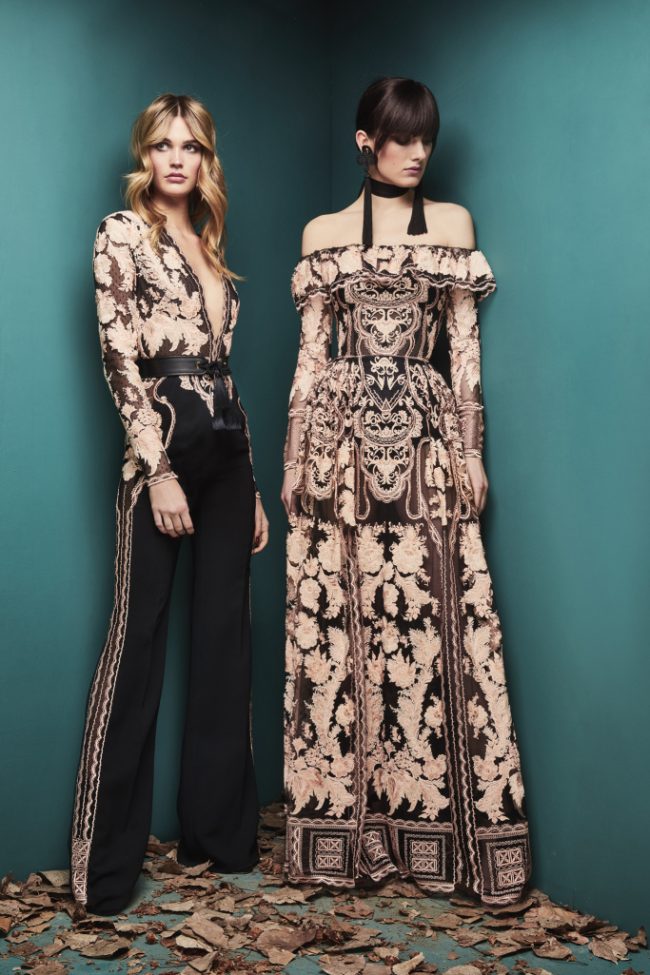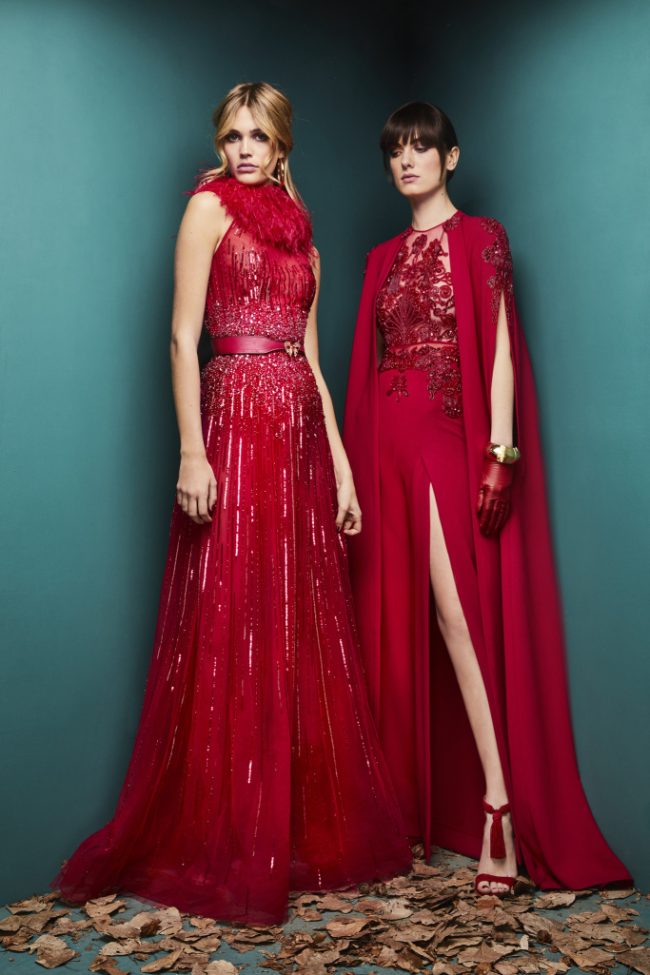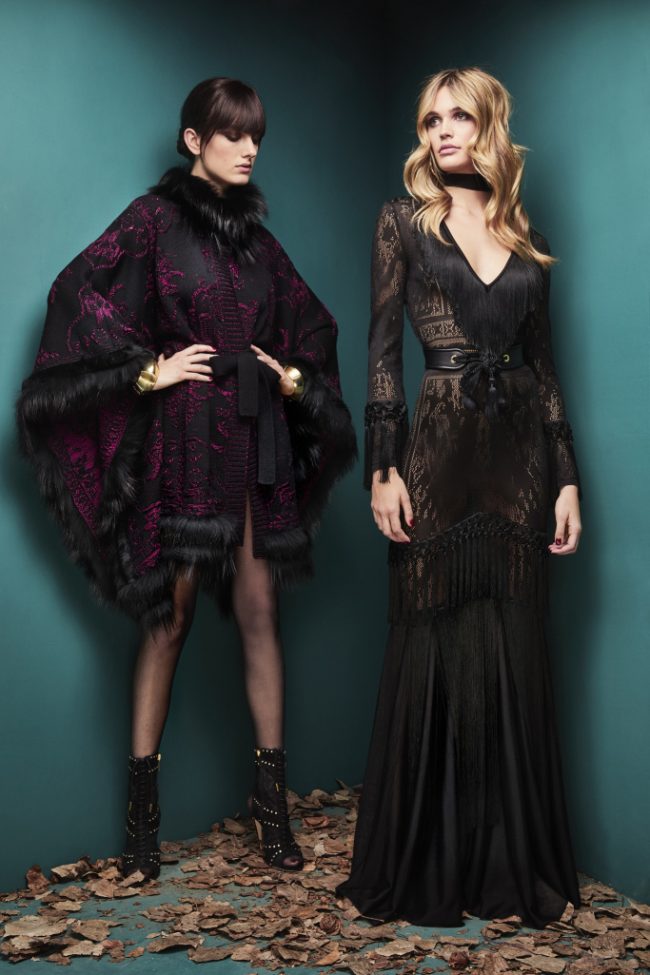 While Thom Browne's fall 2018 RTW collection featured a broad color palette of greys, there was no grey area about the natural wonder that is Thom Browne. One of the most important designers today, his haute couture approach seems to trickle down to redefine RTW for several seasons to come. Innovative construction, razor sharp tailoring, and impressive fur craftsmanship confirm his extraordinary sartorial skills.  Carefully crafted coats with strips of broadtail created an irresistible texture story.  A mink collar was just the perfect addition to soften the boxy silhouette of a grey wool coat.  White fox trim on a grey flannel topper suggested a sense of feminine whimsy perfectly suited to the ingénue among us. A coat of white fox with patterned mink inserts showcased his fur artistry. The mink roses peppering some of his looks may just become a trend for fall.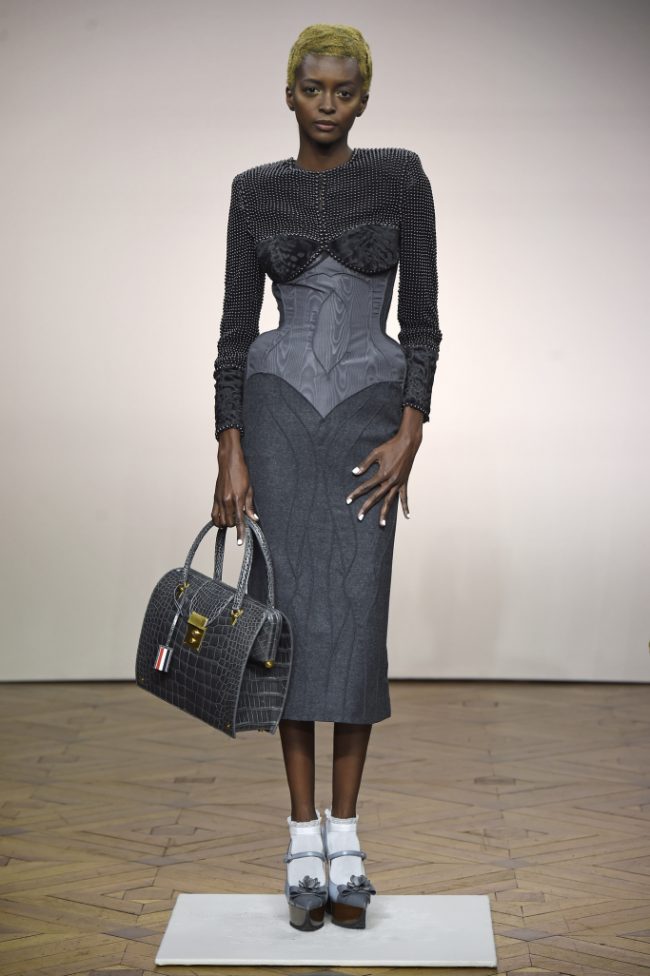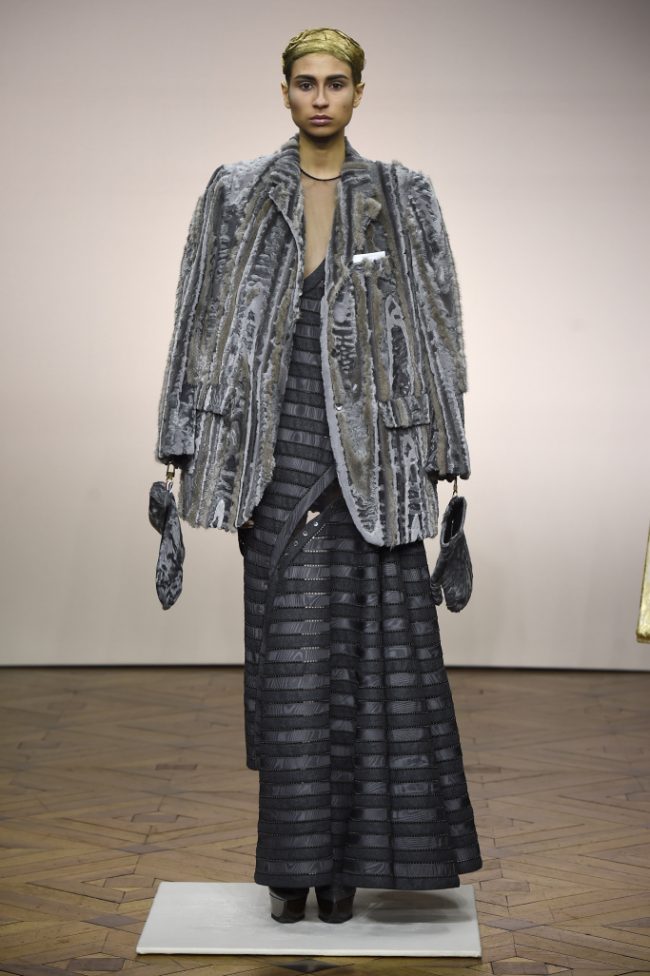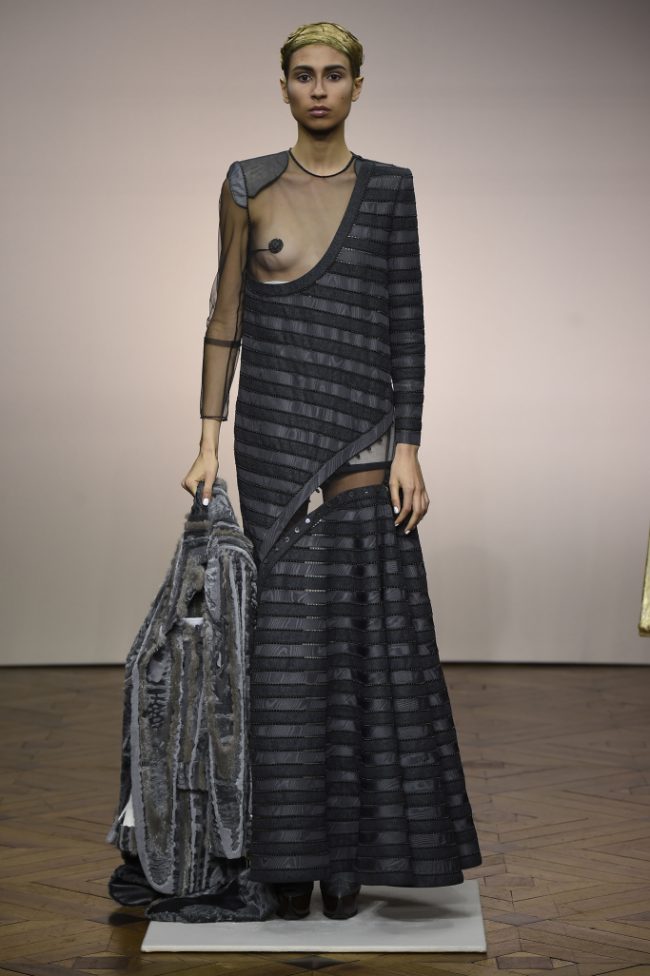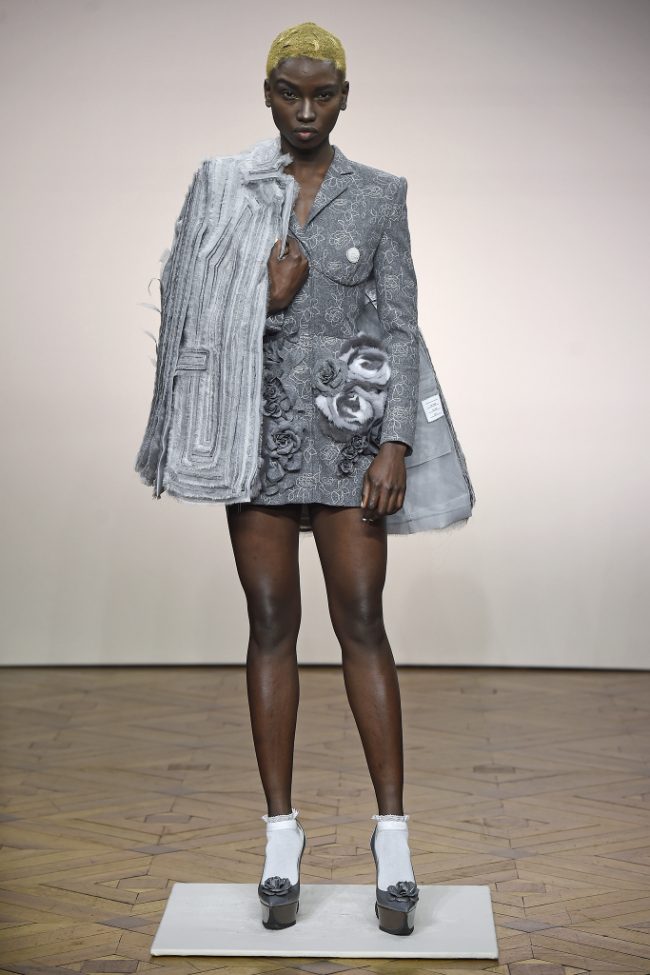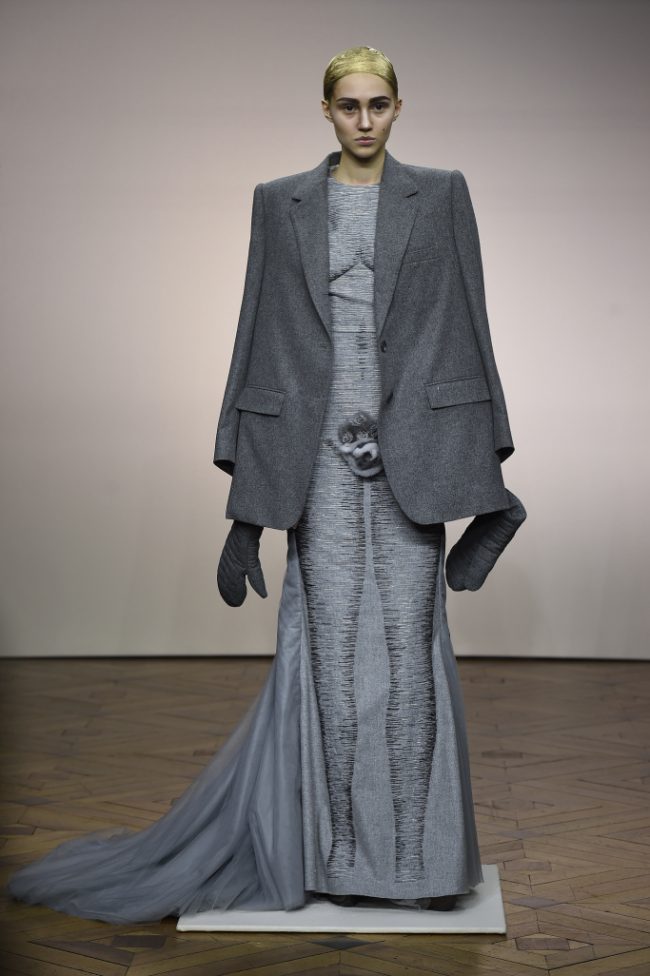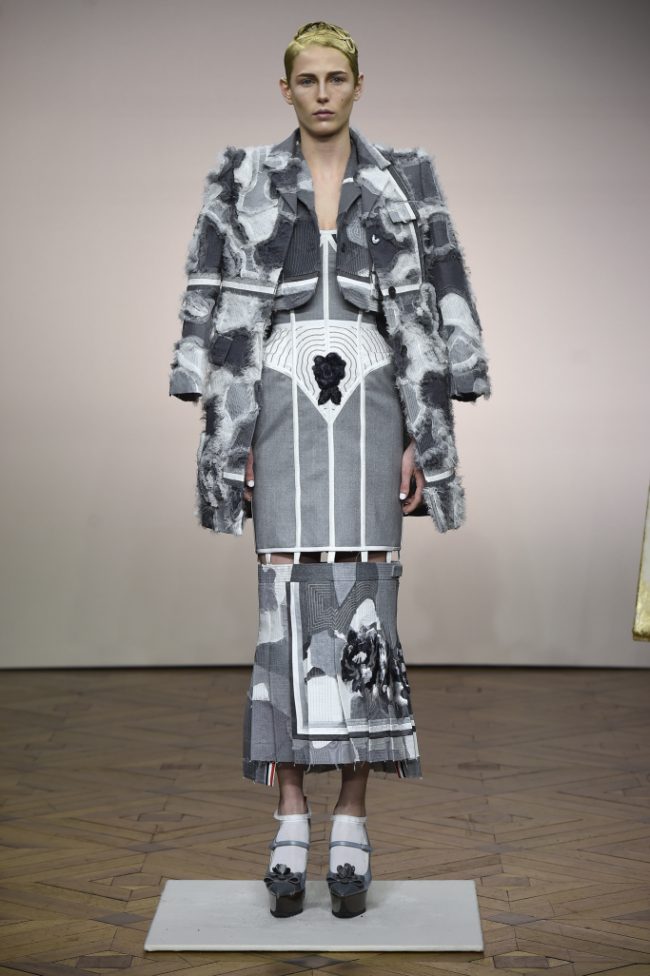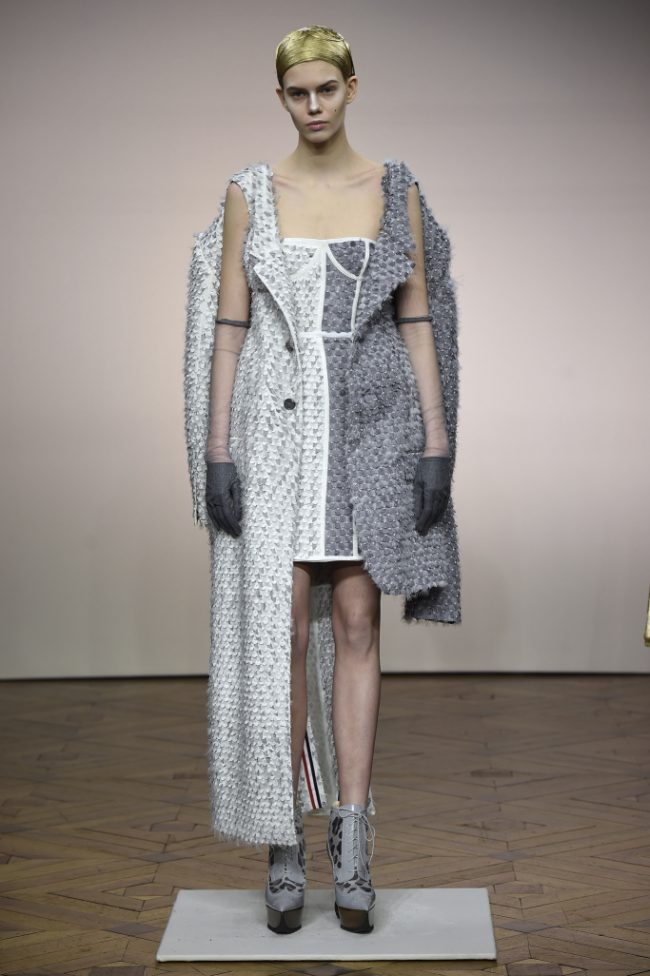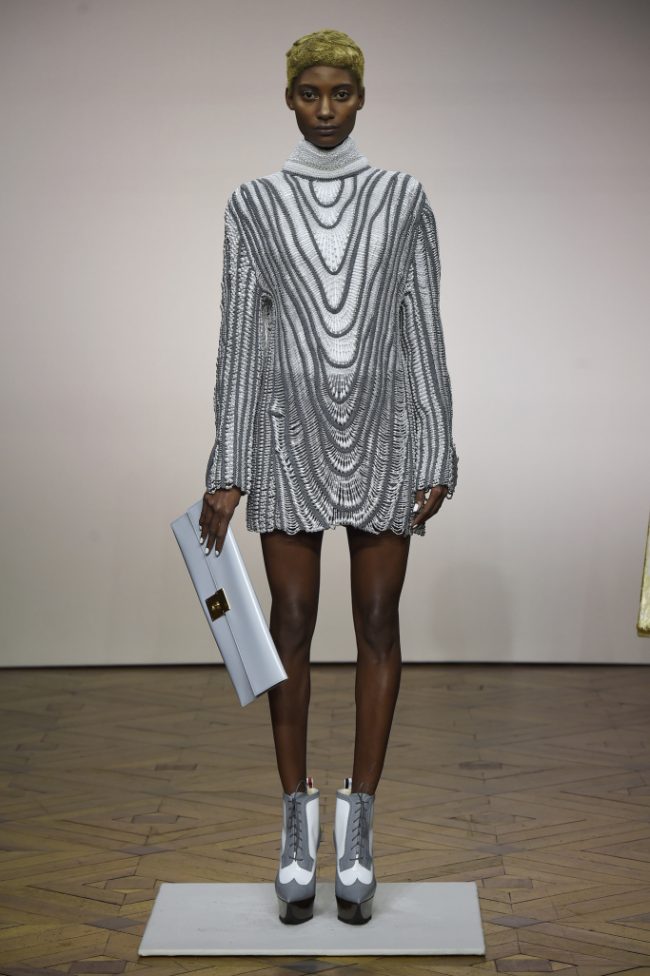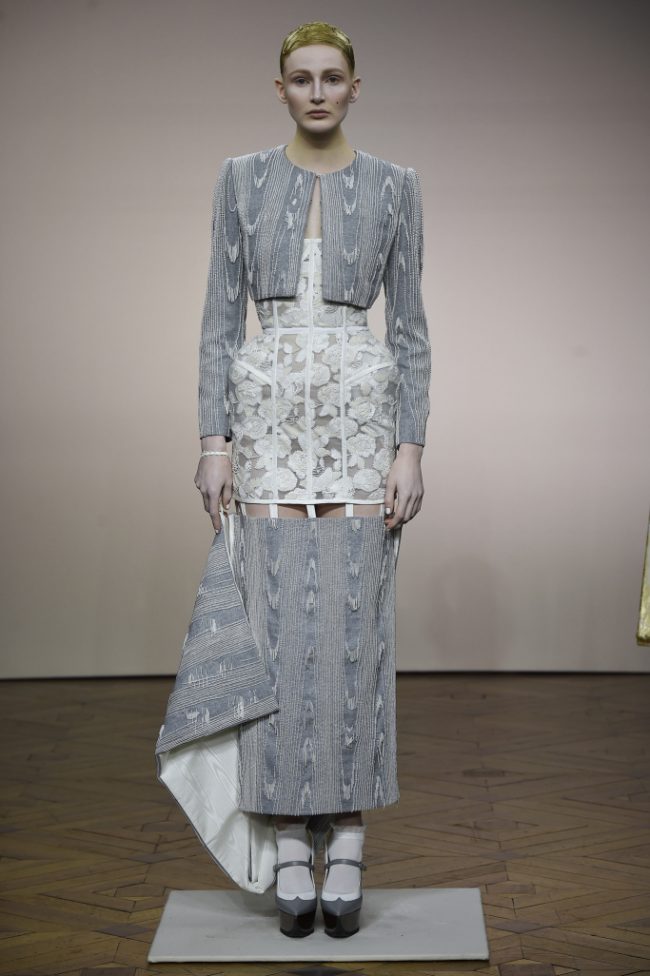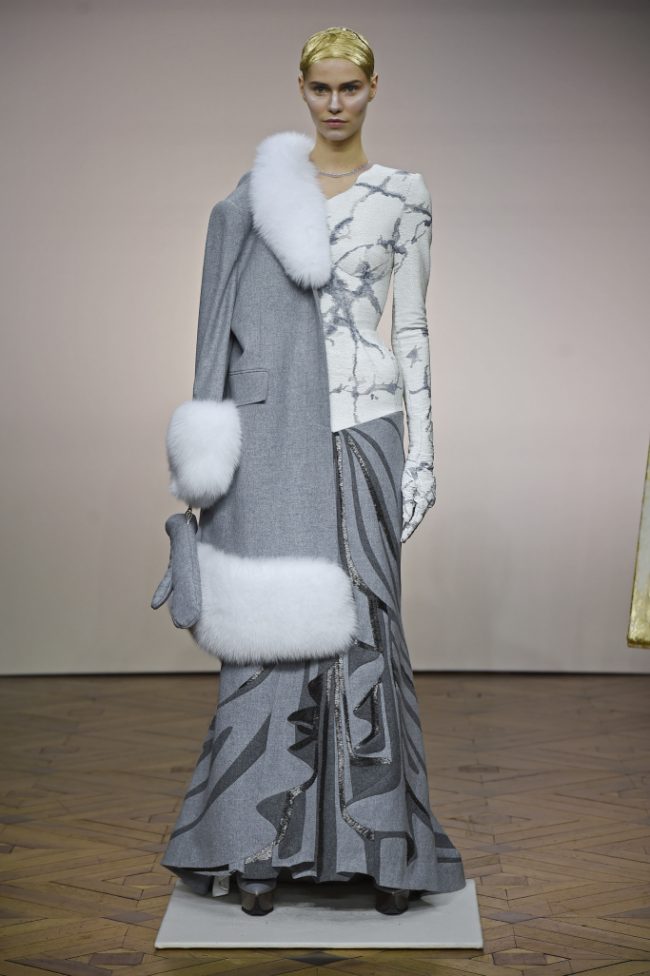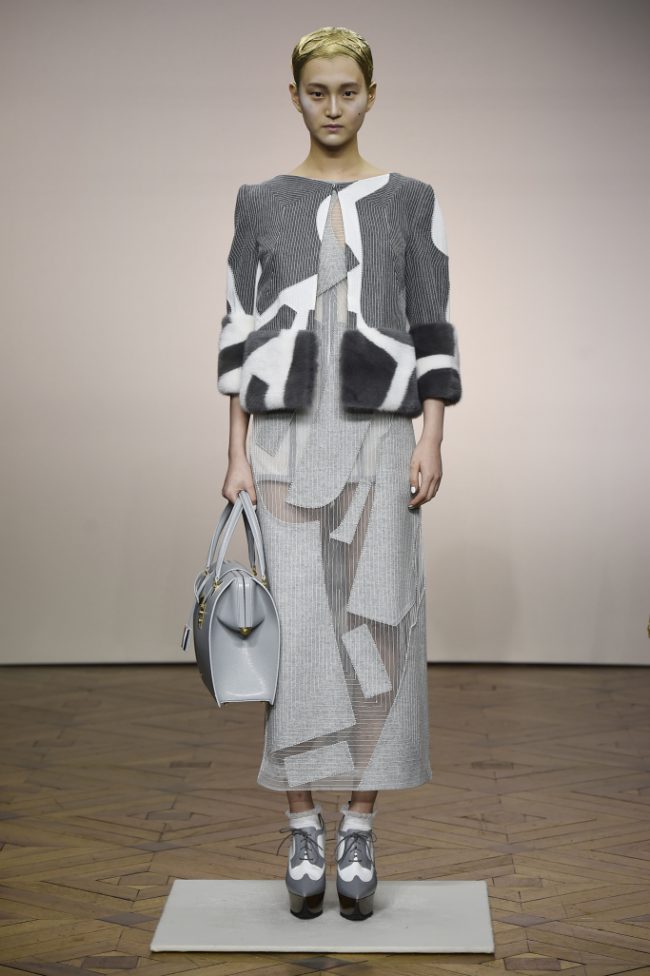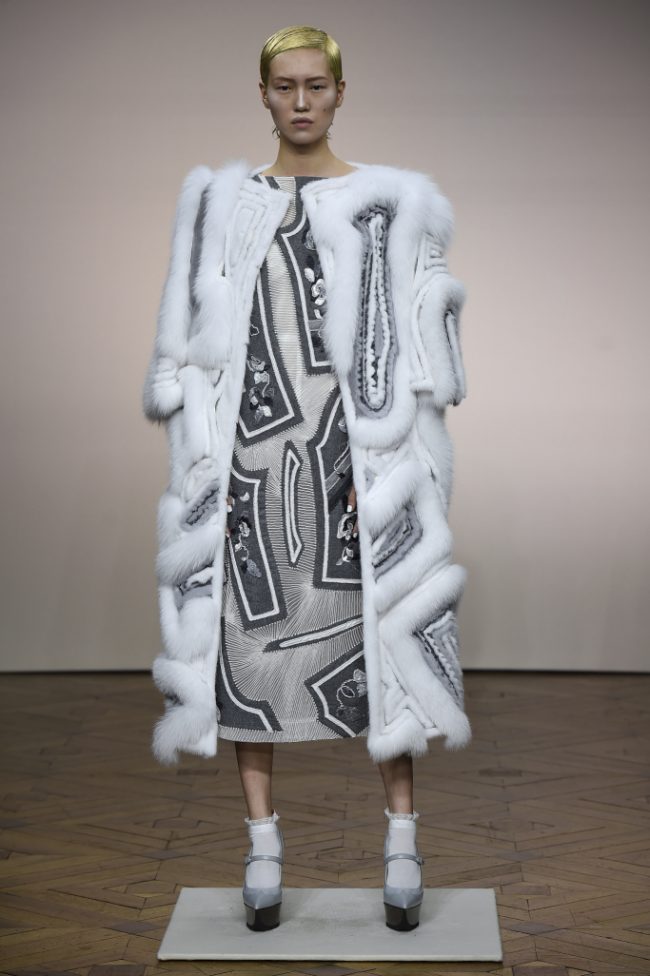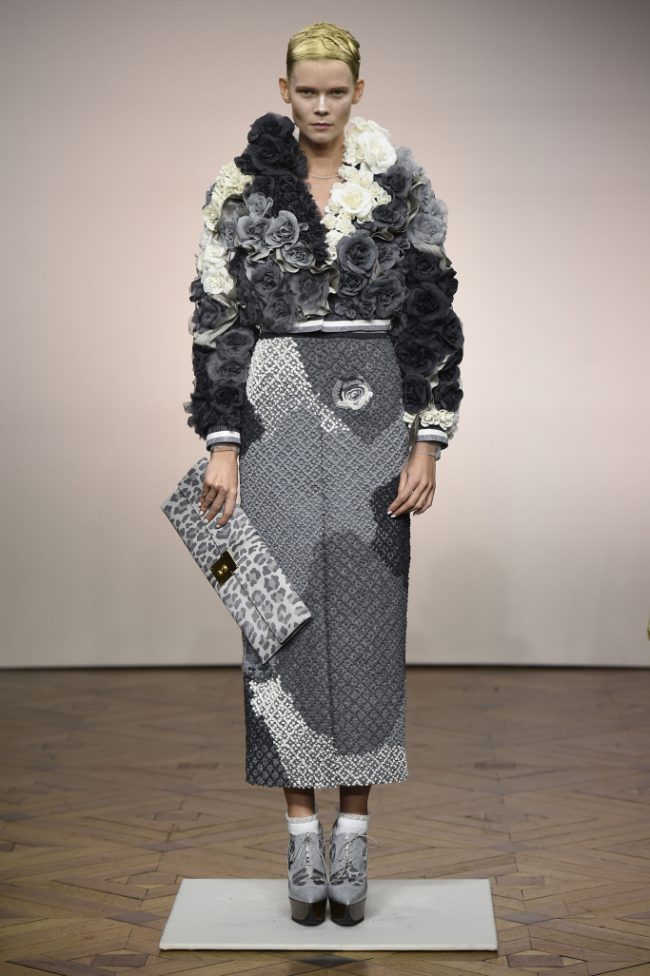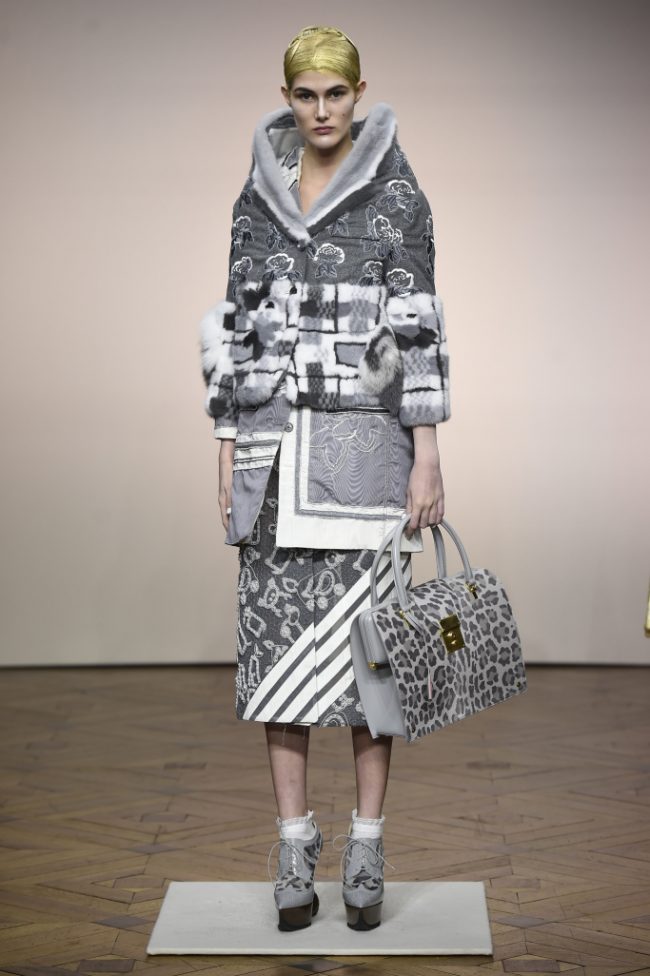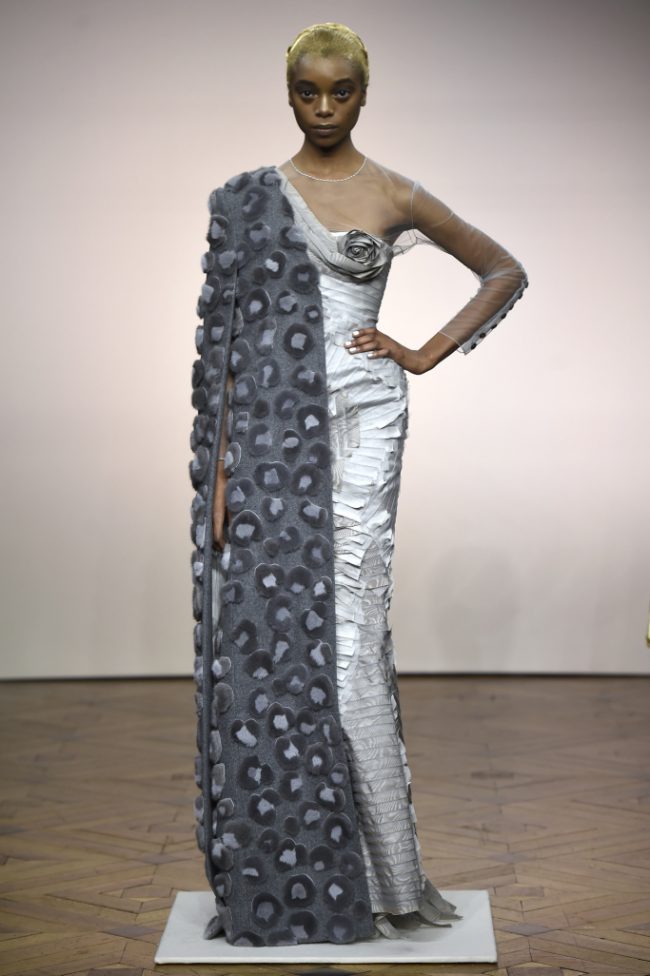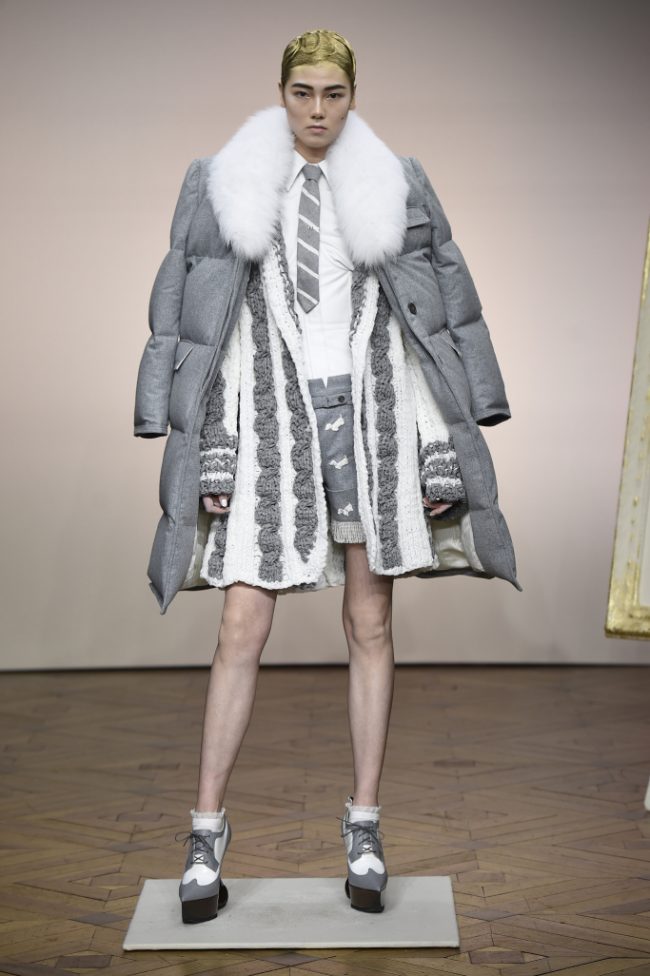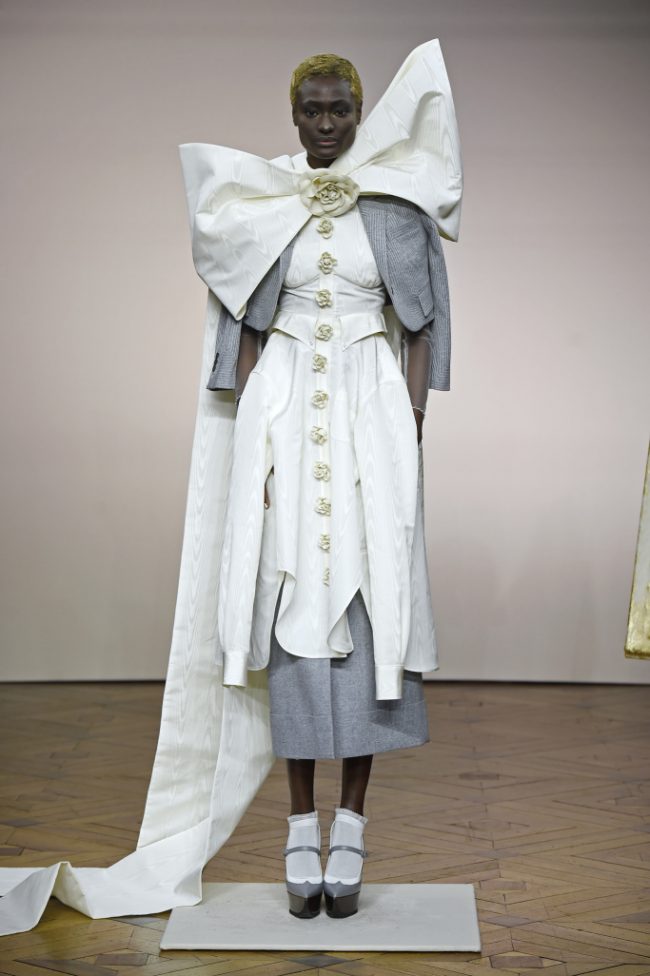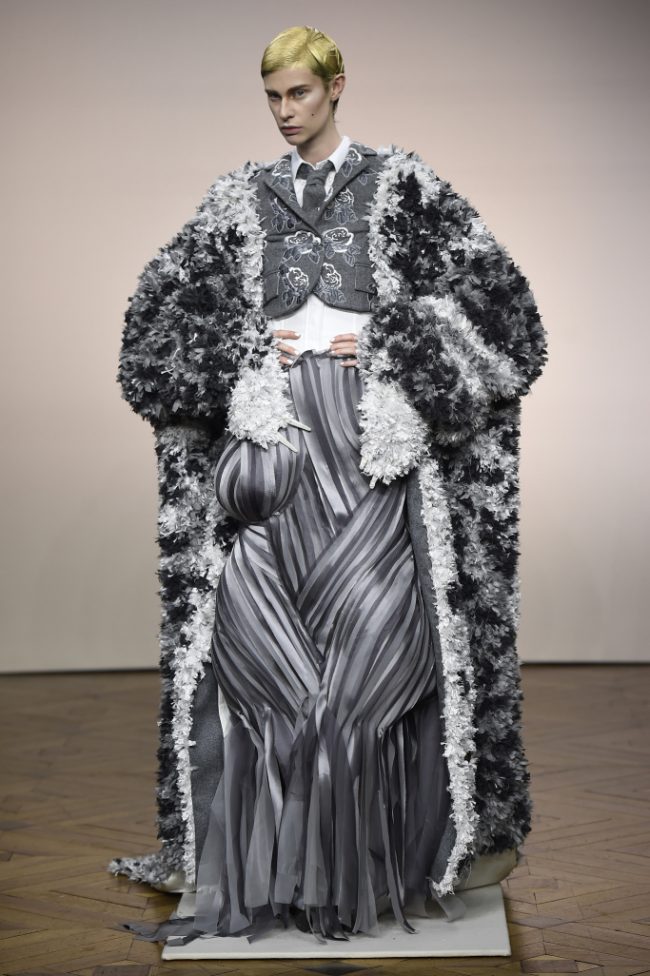 Giambattista Valli is best known for his couture gowns cascading with ruffles but his fall 2018 RTW collection may put him on the map for something quite contrary. Form-fitting, smart suits were body flattering and may be among the best and most approachable looks he has shown to date.  Paired with curly lamb slippers the styling was pure chic.  The brown, black and white tones of a fox jacket and coat felt crisp and modern.  While there were some Quinceañera type ruffle dresses, they were kept to a minimum. One of our favorite pieces was a floor length golden shearling coat with white shearling trim. It reminded us of our favorite caramel bullseye candy, sweet for sure, and you just can't get enough of it!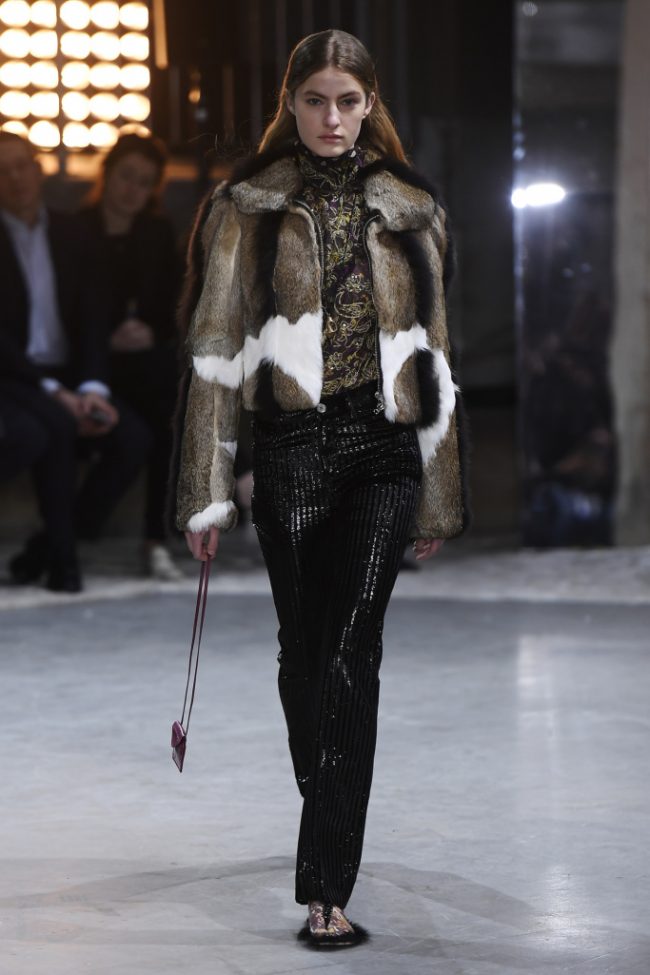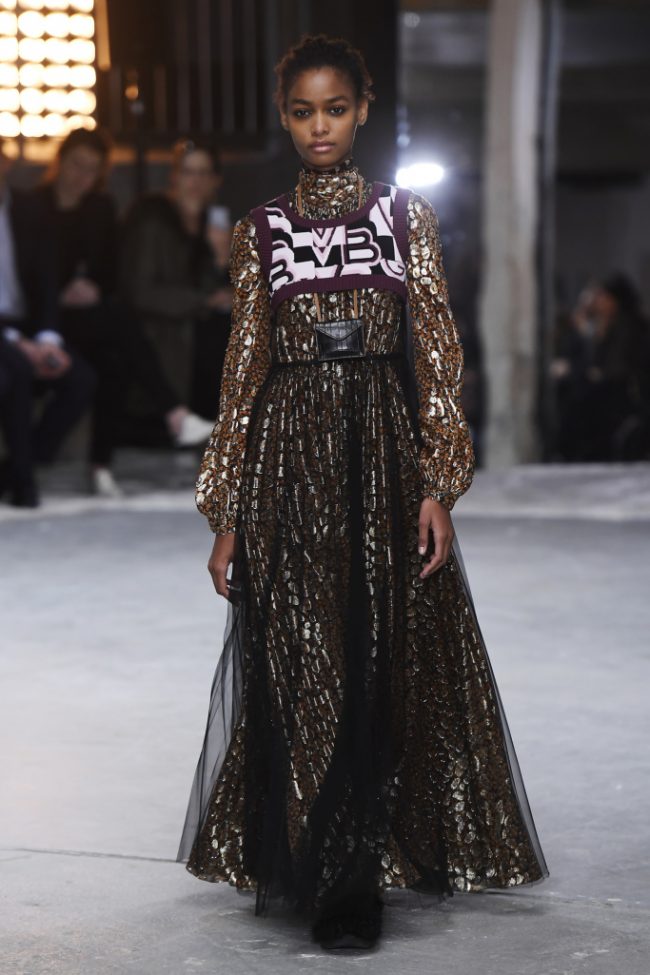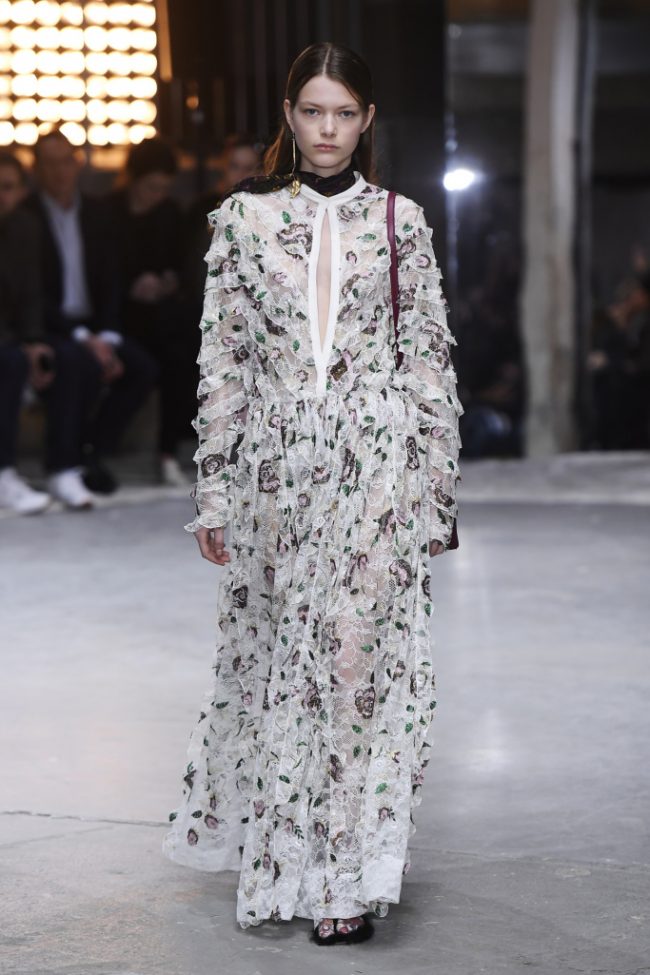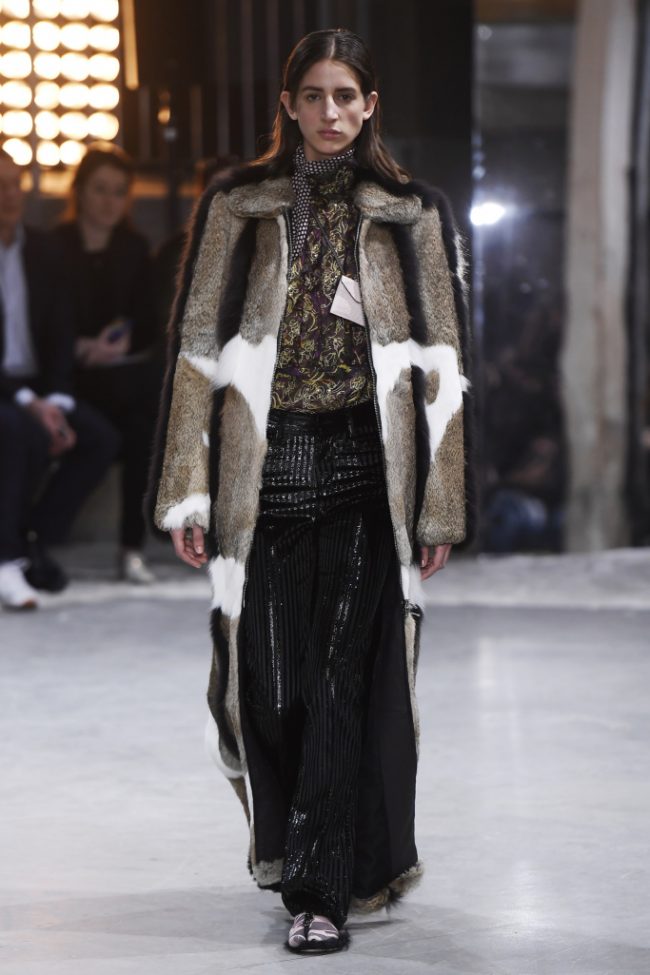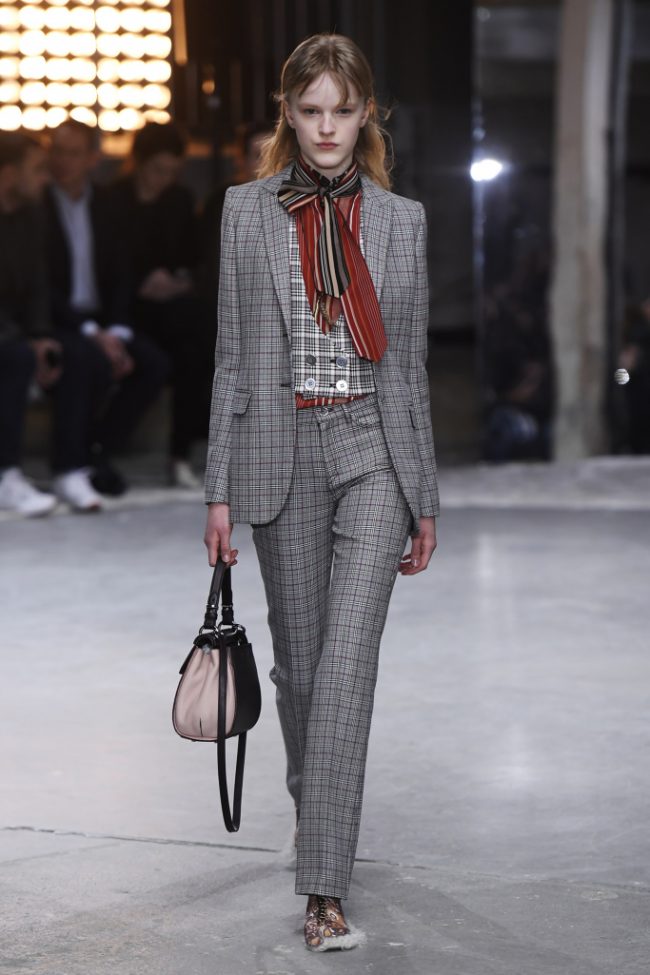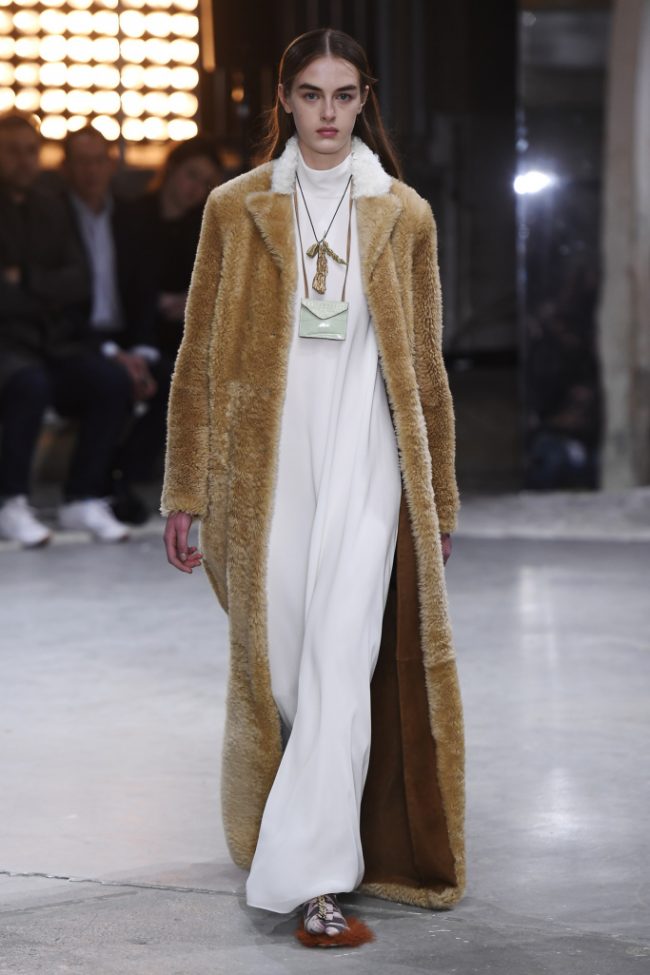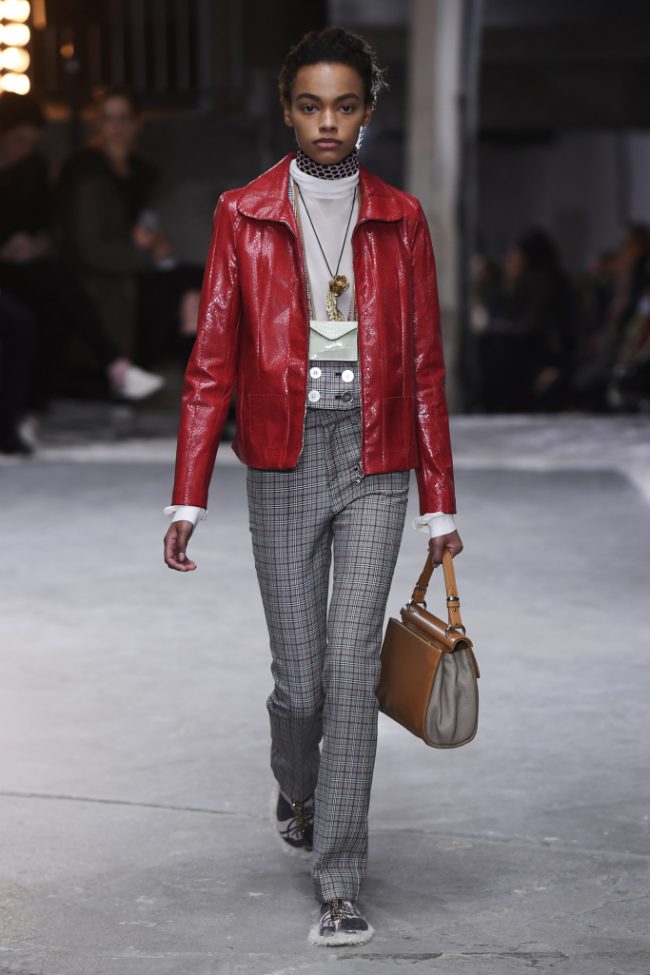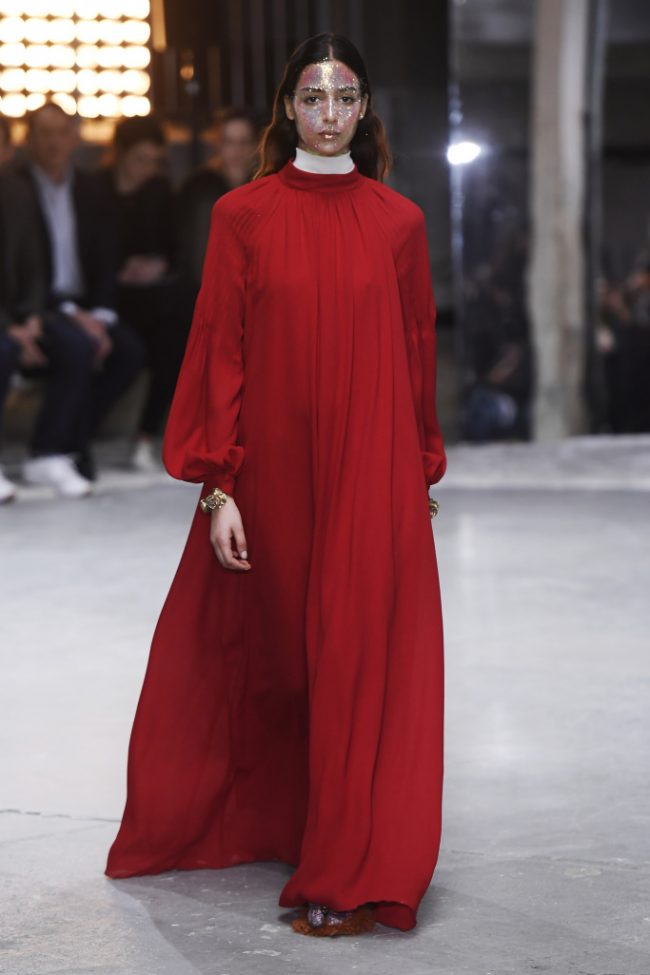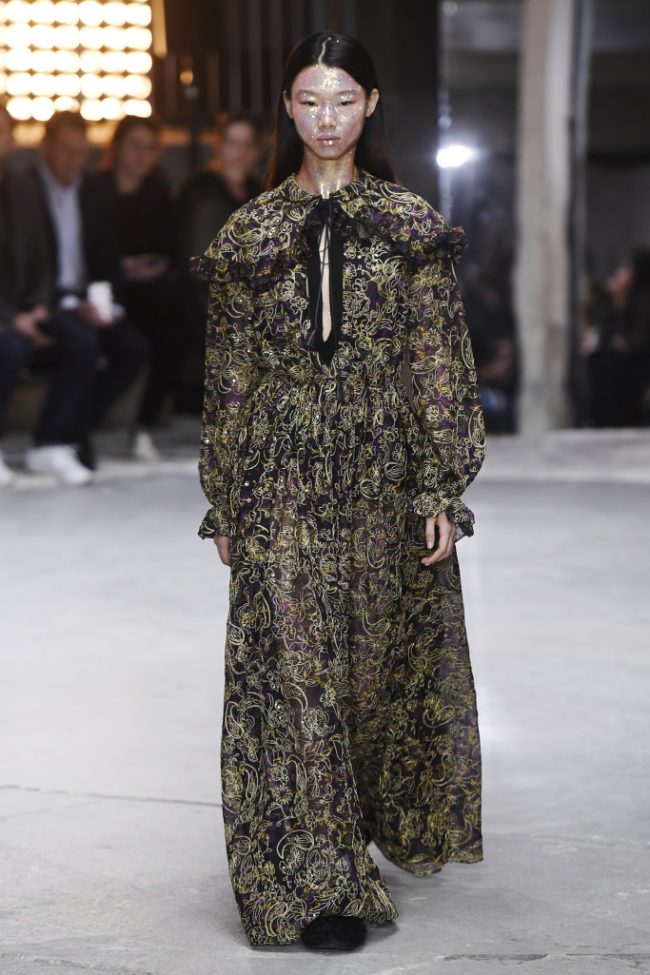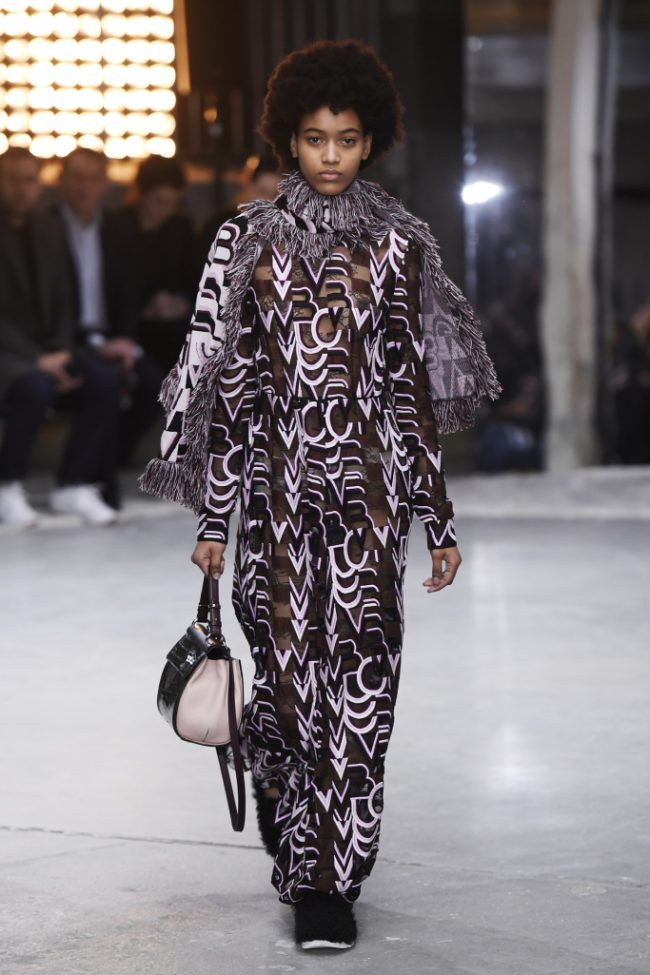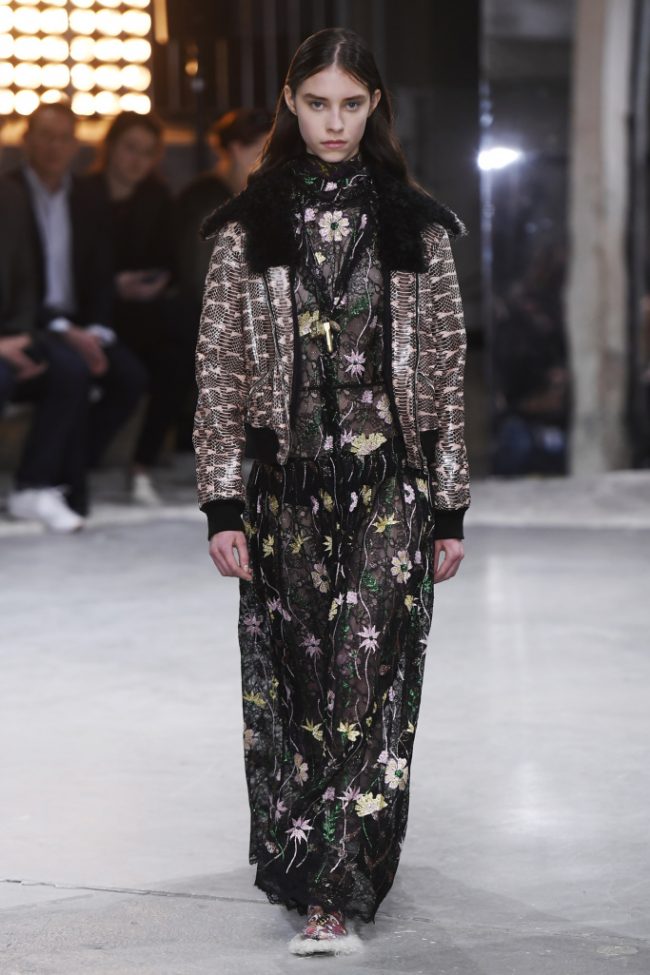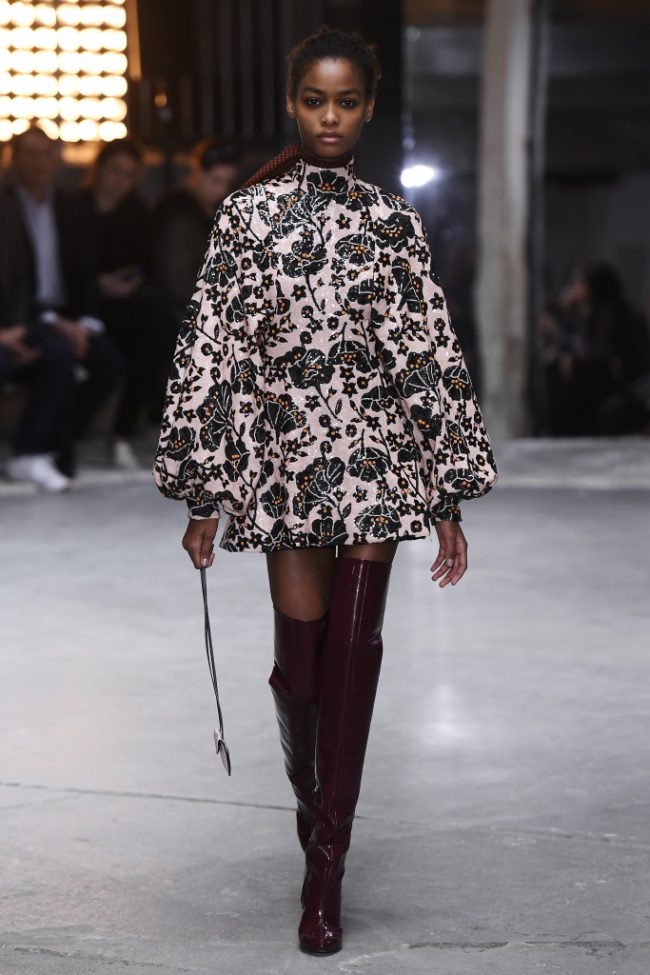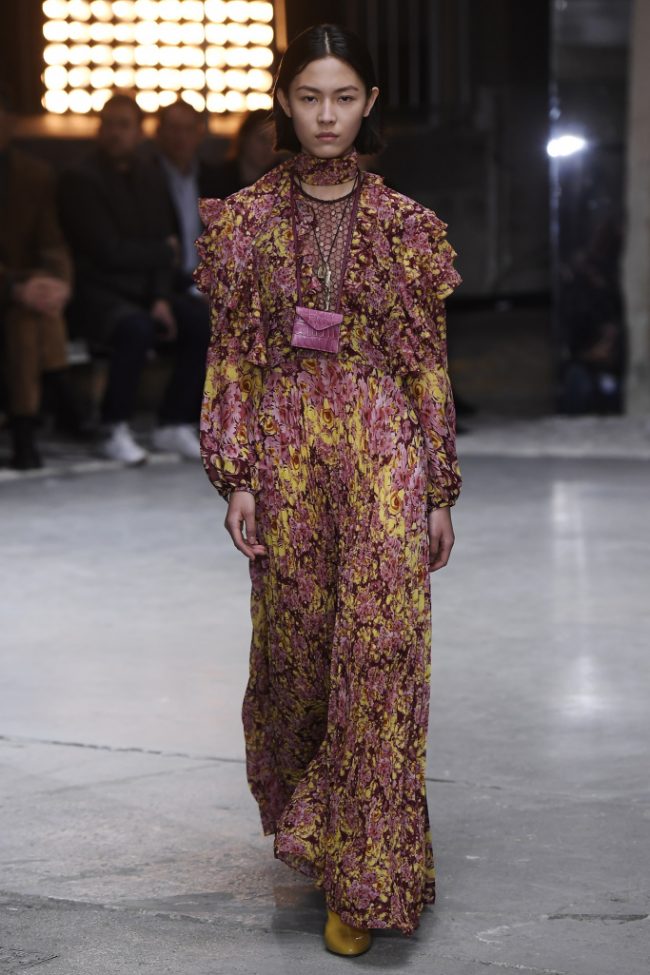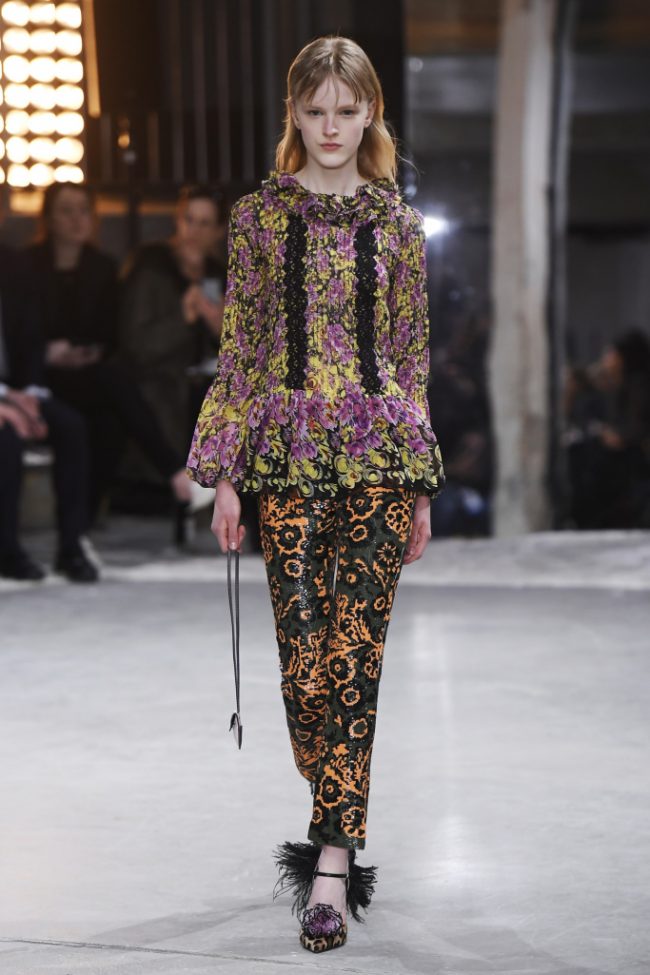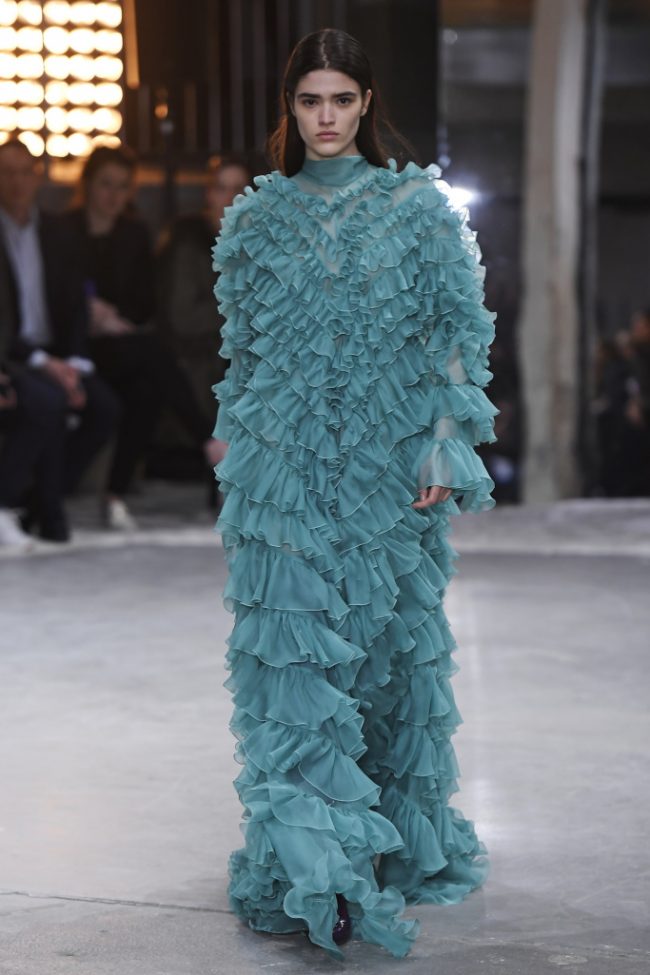 Longchamp has come a long way since its founder, tobacconist Jean Cassegrain first introduced leather covered pipes in 1948.  Today the brand is world renowned for their handbags, accessories, luggage and apparel.  At the helm of the company is Mr. Cassegrain's granddaughter, Sophie Delafontaine, who leads the brand with her chic French aesthetic.  For fall 2018 Ms. Delafontaine did her grandpa proud with a collection of fine separates and outerwear brimming with "gotta' have it" options. Long, seventies style dresses and micro mini shifts had a jet-set glamour.  But it was her work with fur that made the strongest statement. A white shearling dress shown under a long shearling aviator jacket was pure genius…we've never seen anything like it!   A rich claret shearling aviator jacket will be sure to turn heads whether on up on Fifth Ave. or down on Spring Street. Chevron is a favorite pattern this season and appeared here in multi-colored mink treatments and a bold coat of orange mink and black fox.   Showing her softer side, Ms. Delafontaine introduced an ivory shearling coat with a delicate black leather tie belt that was so simple and so sophisticated.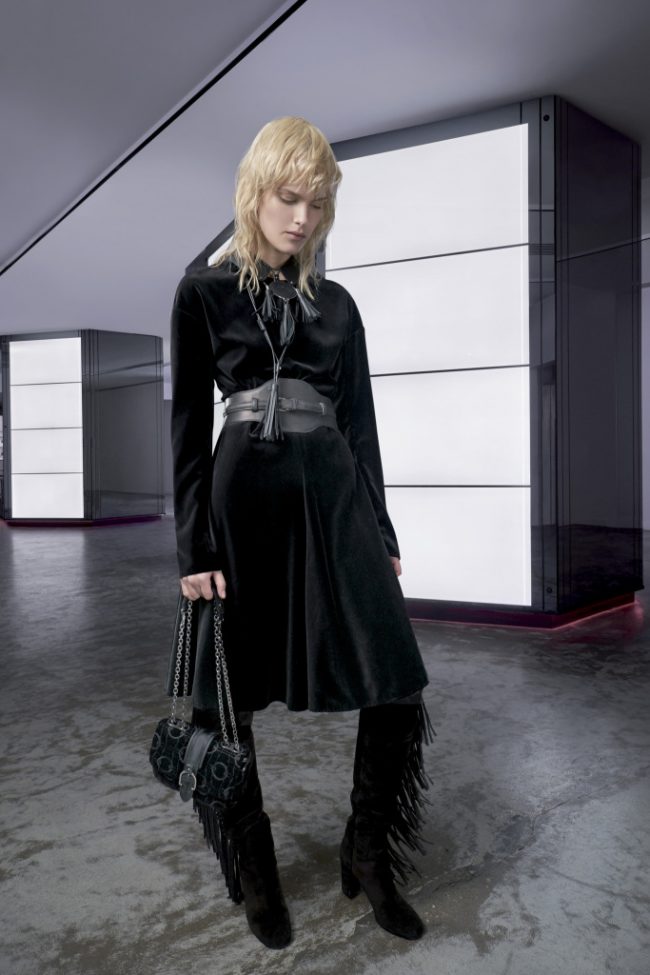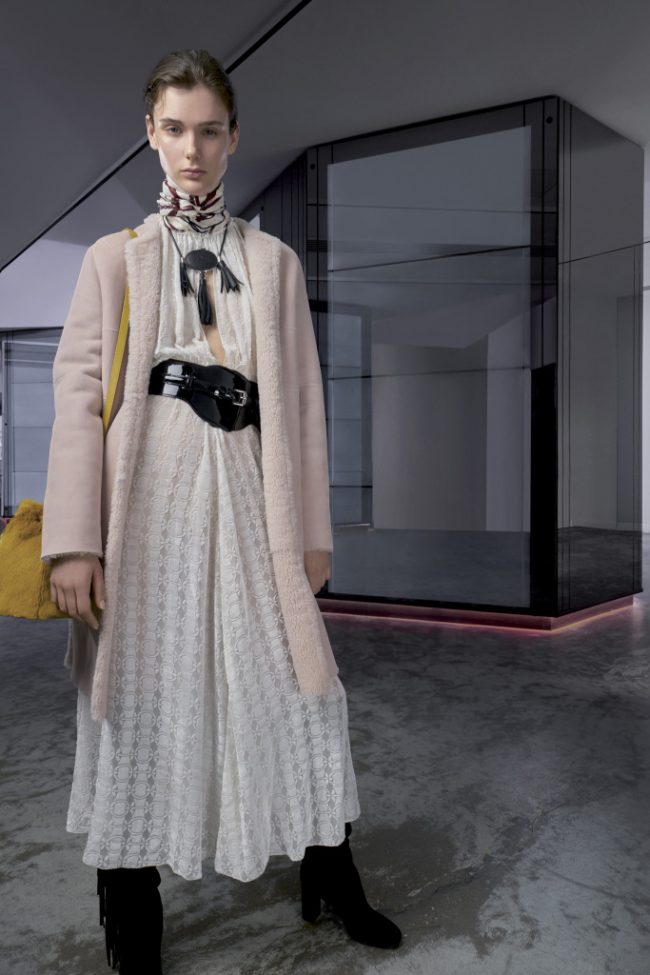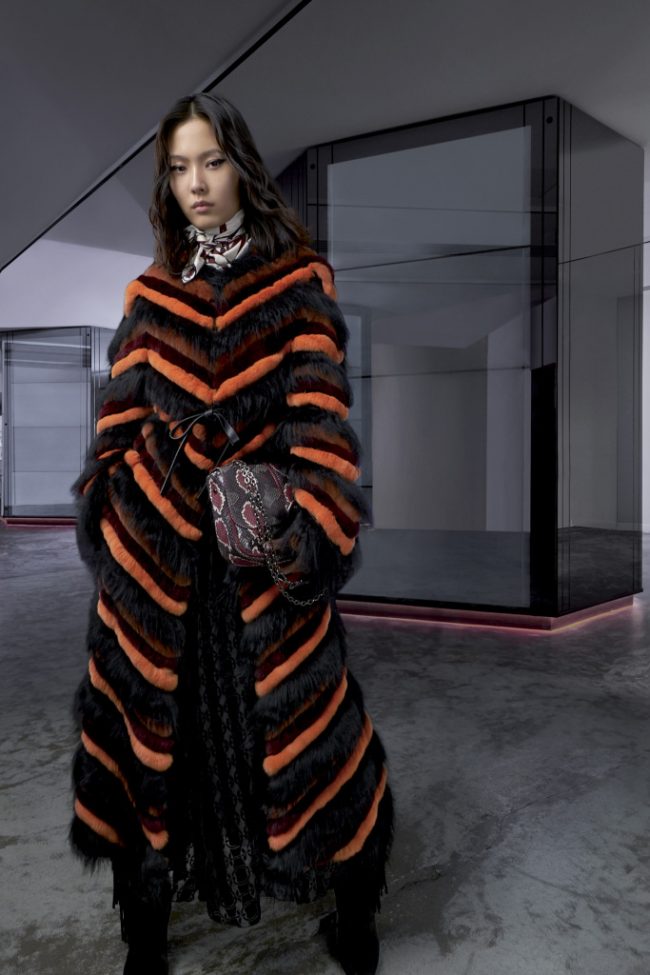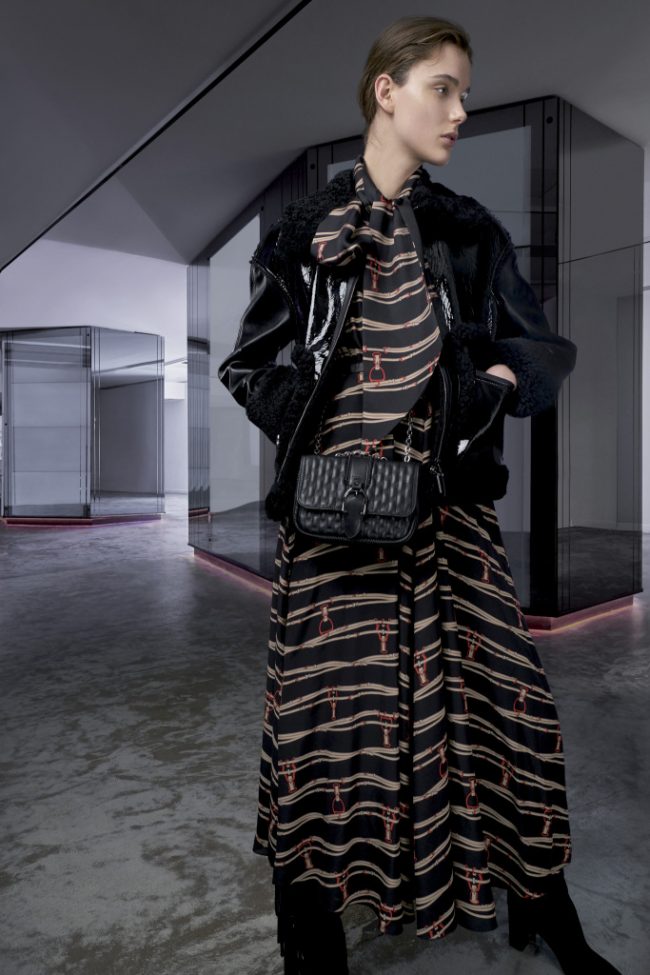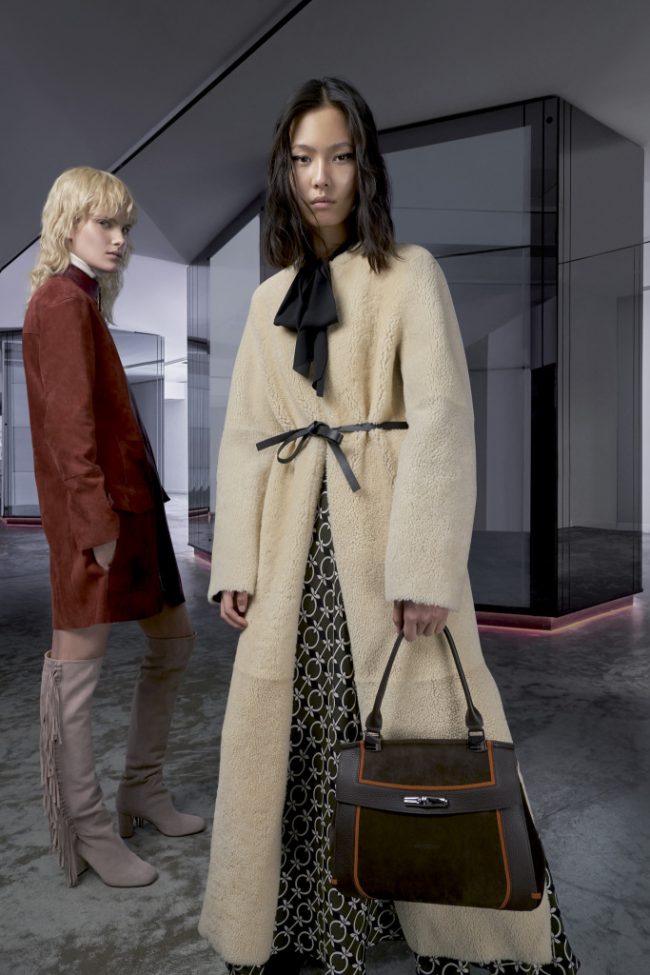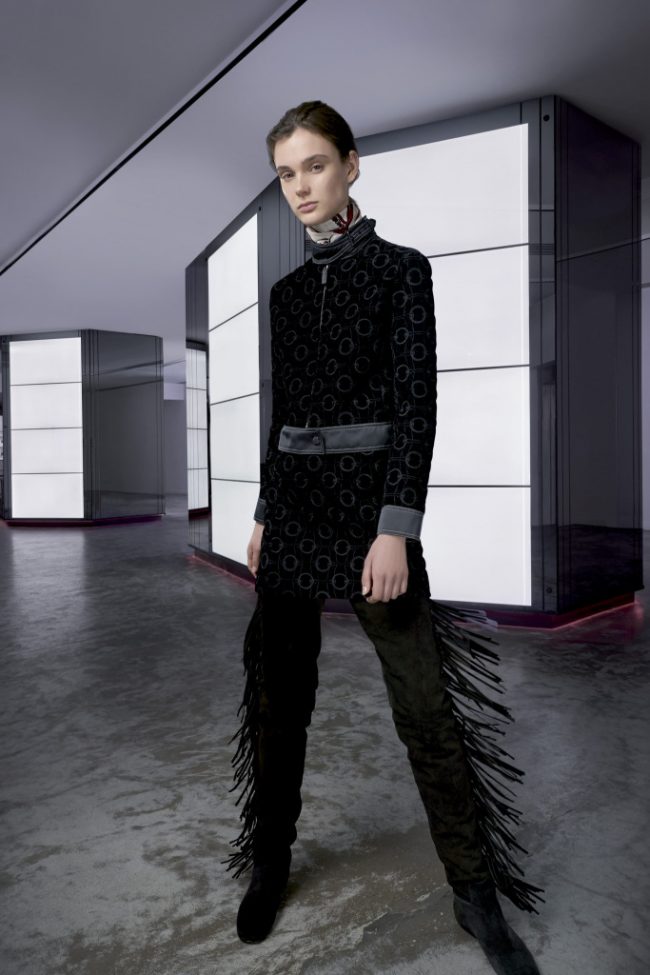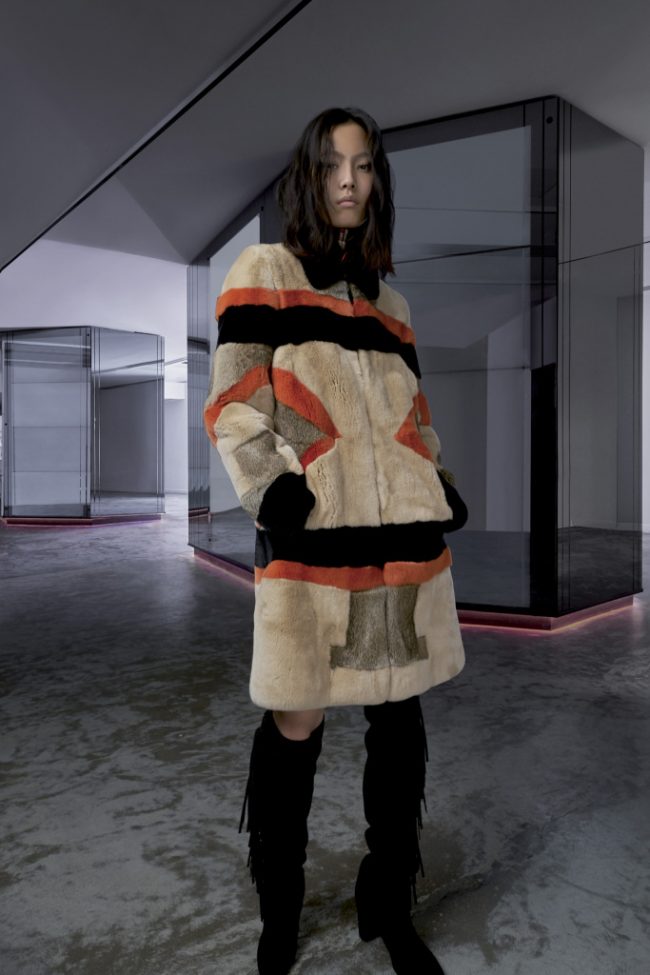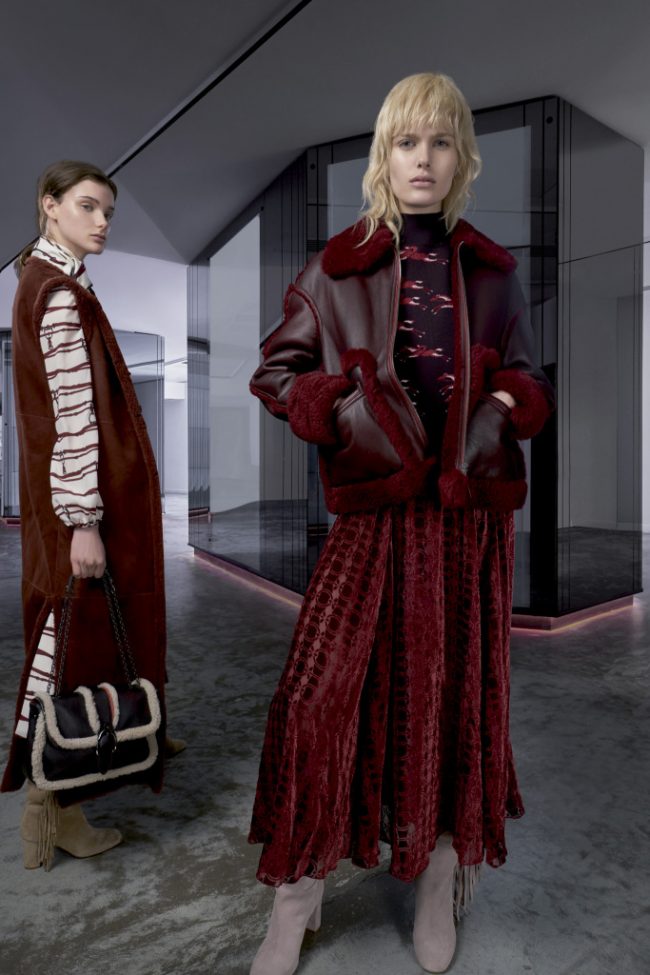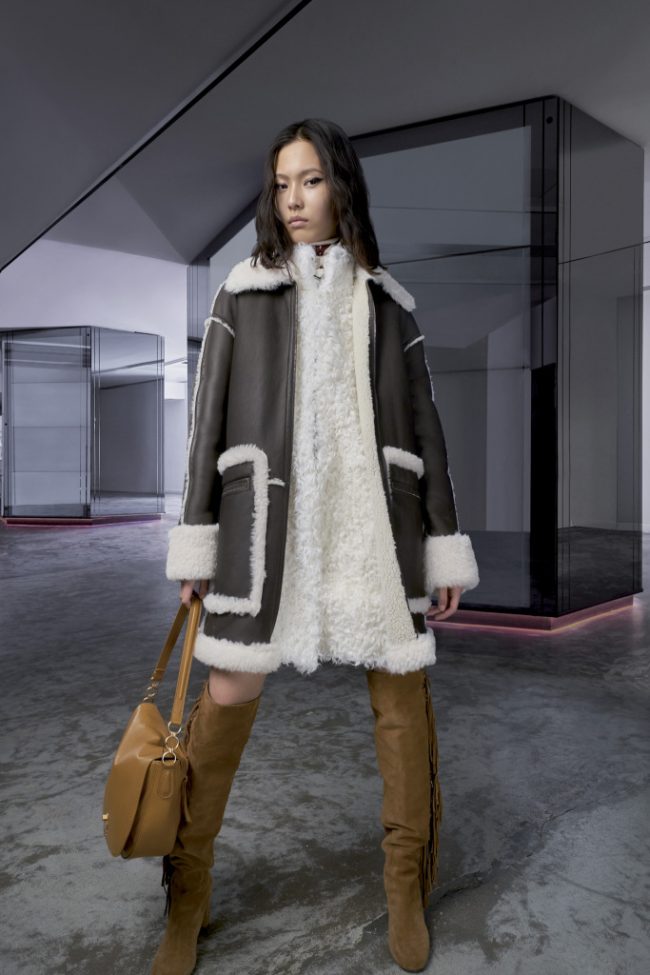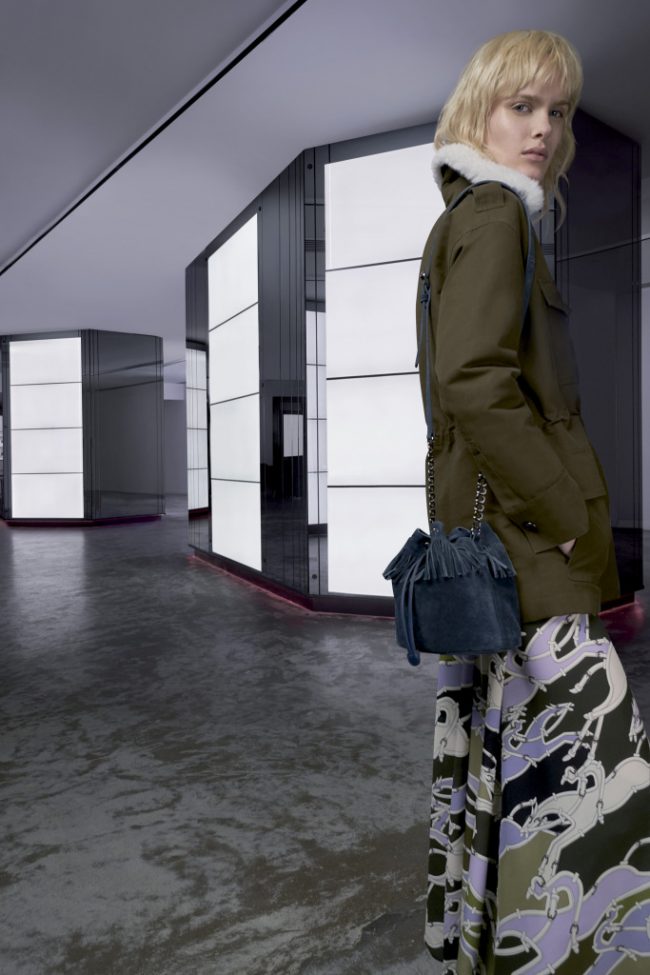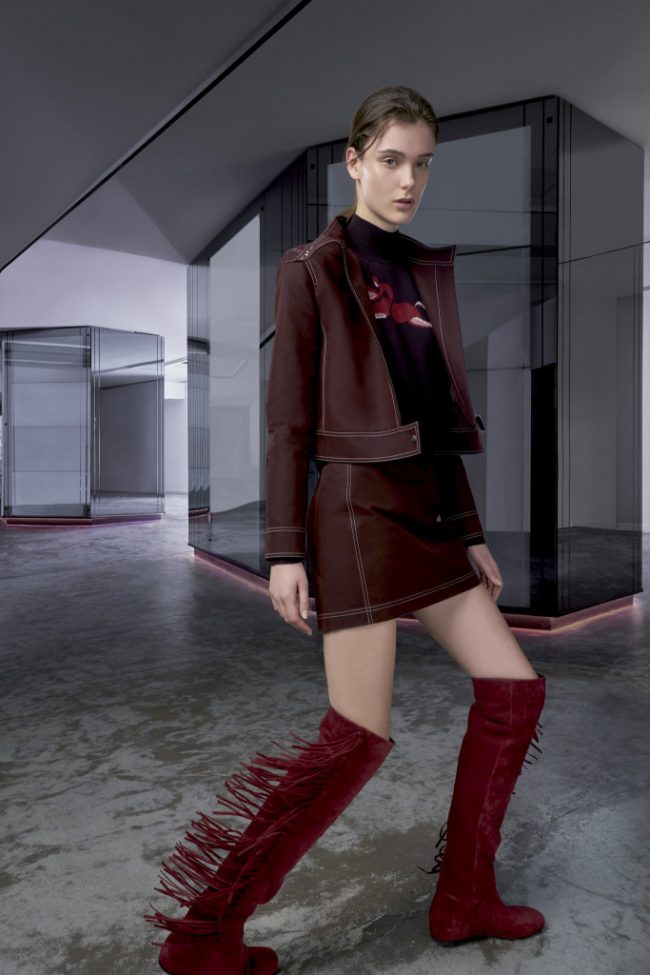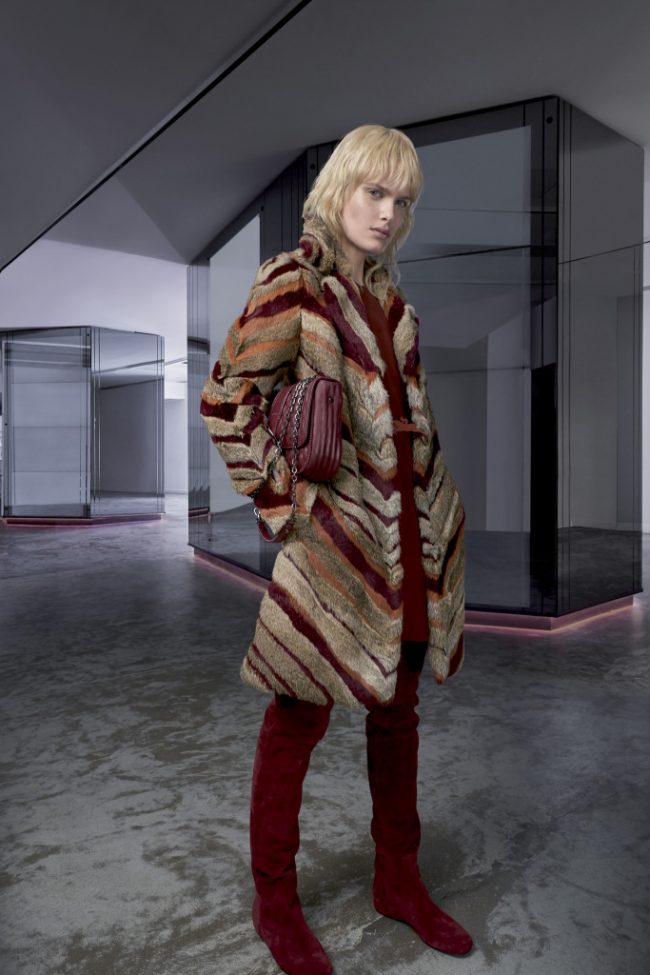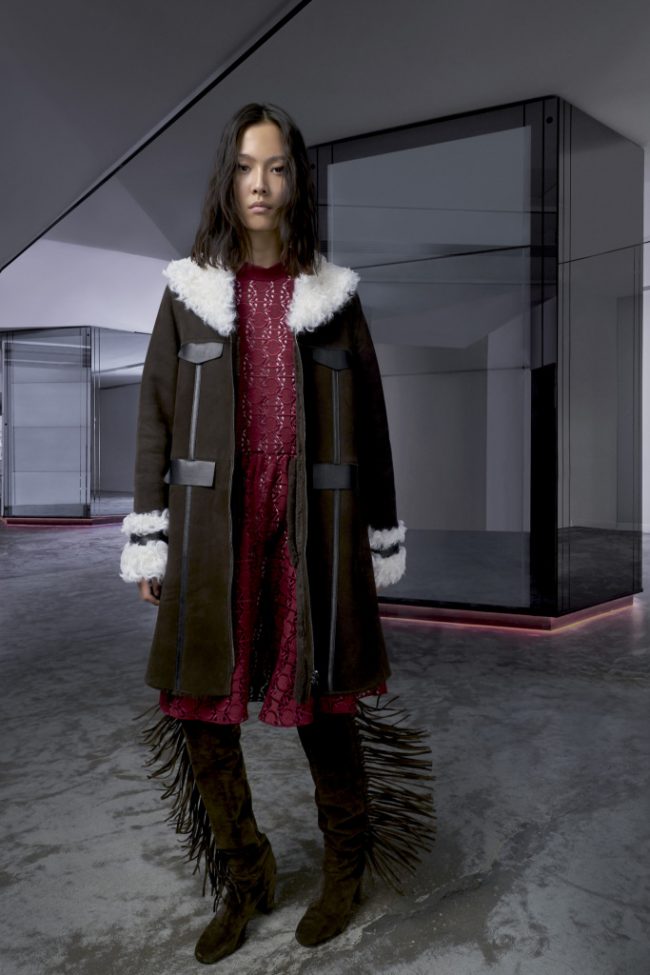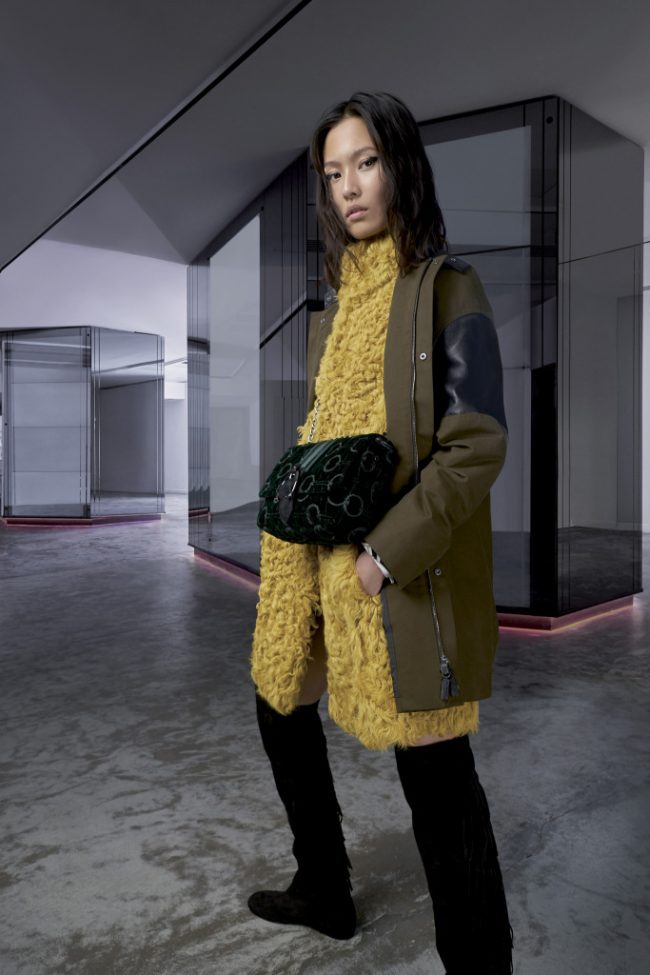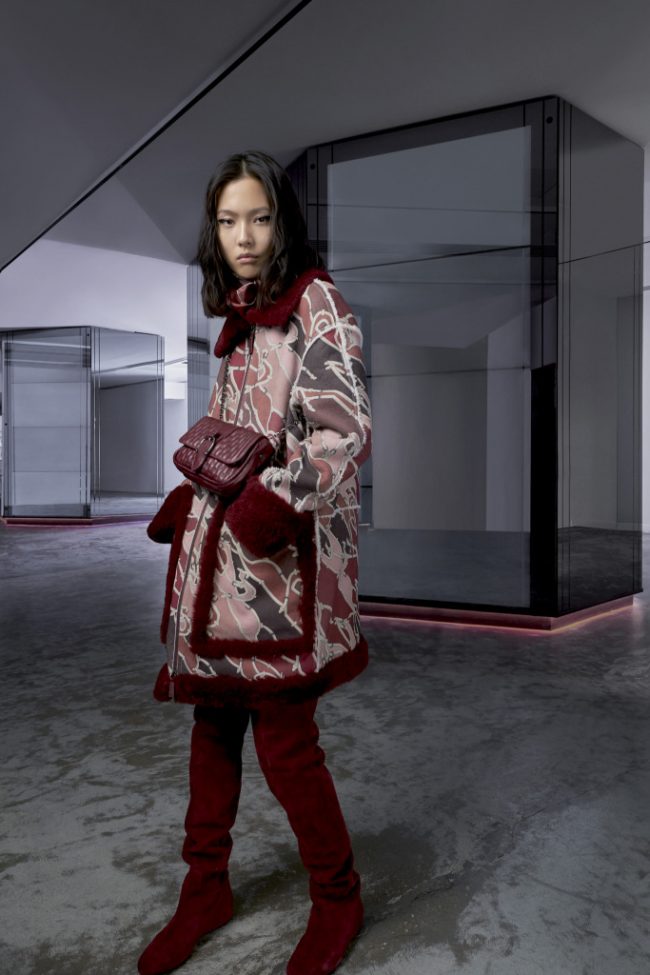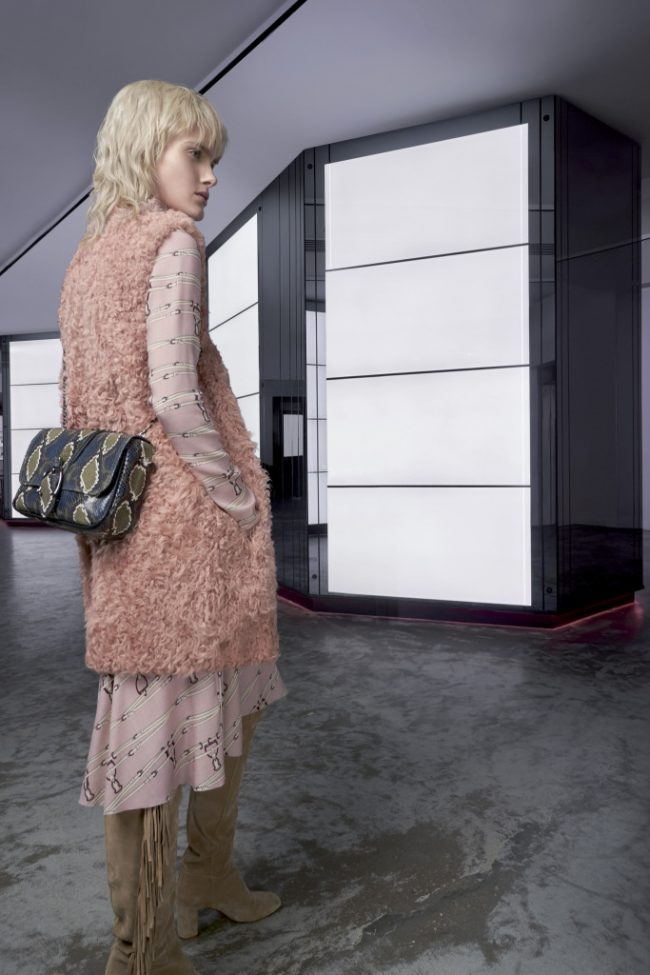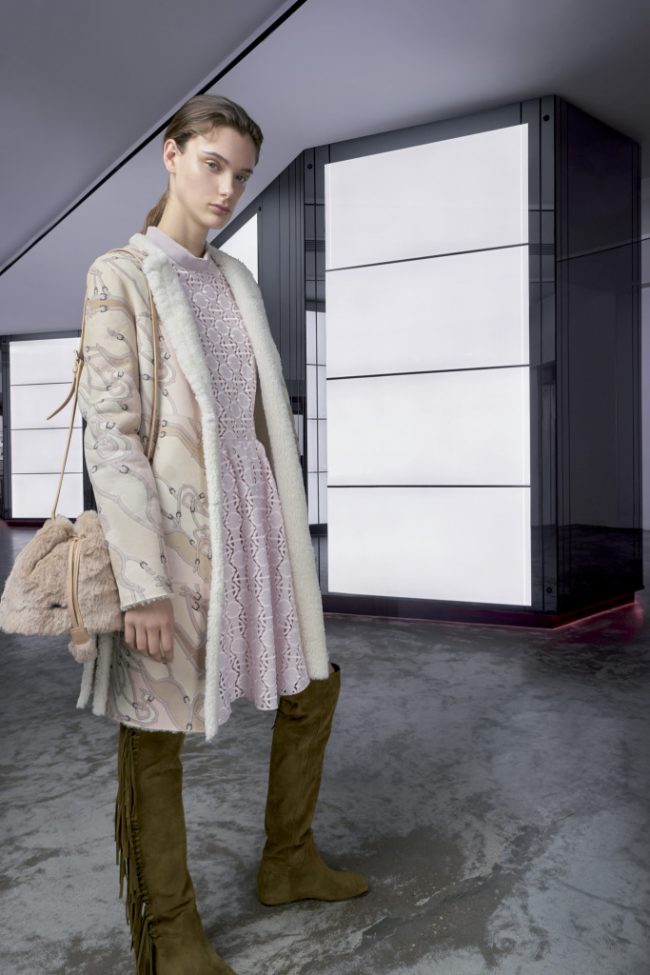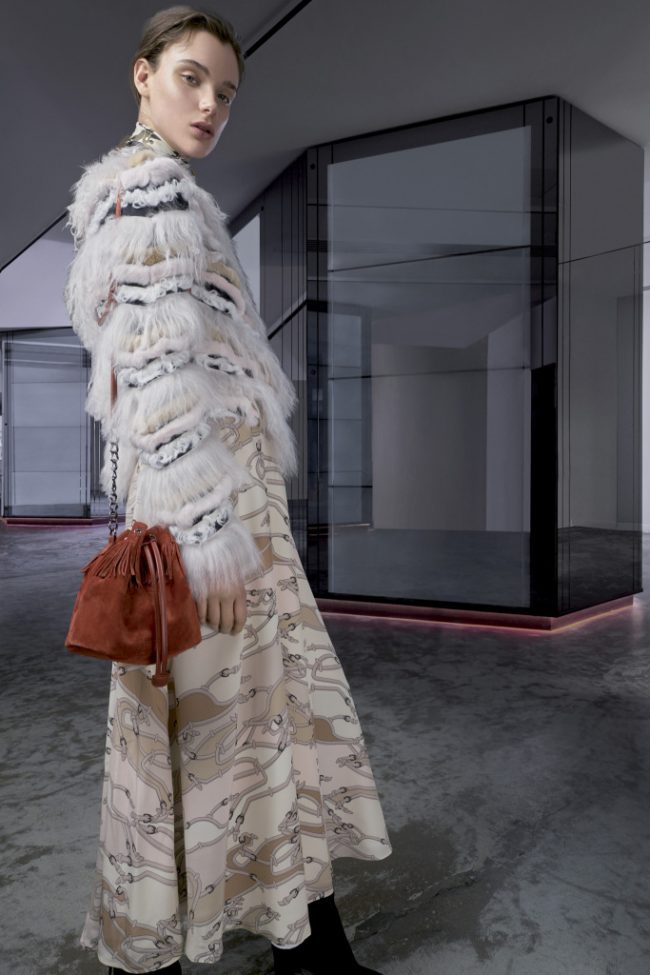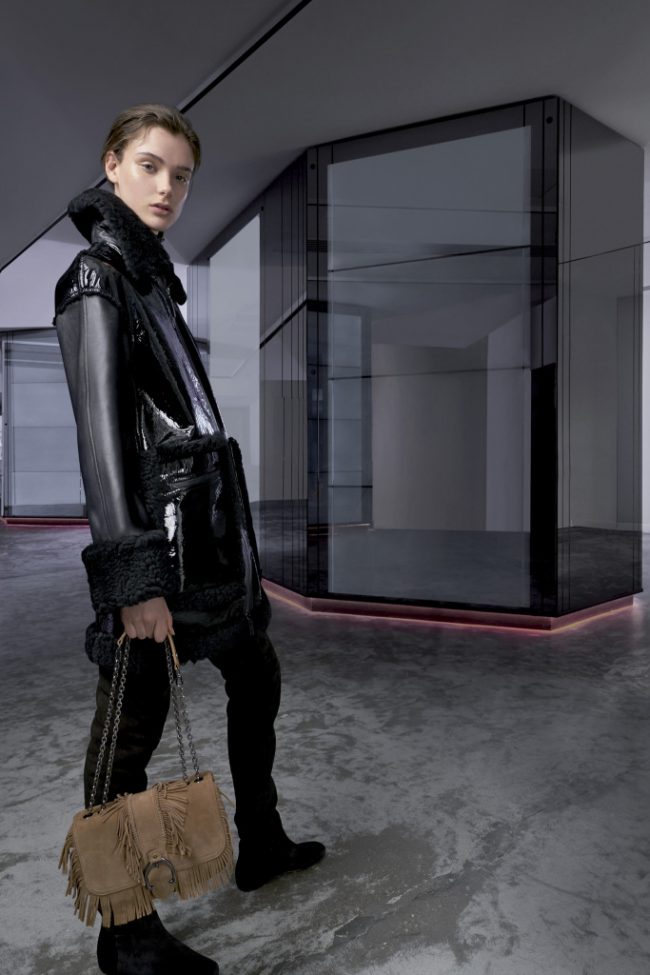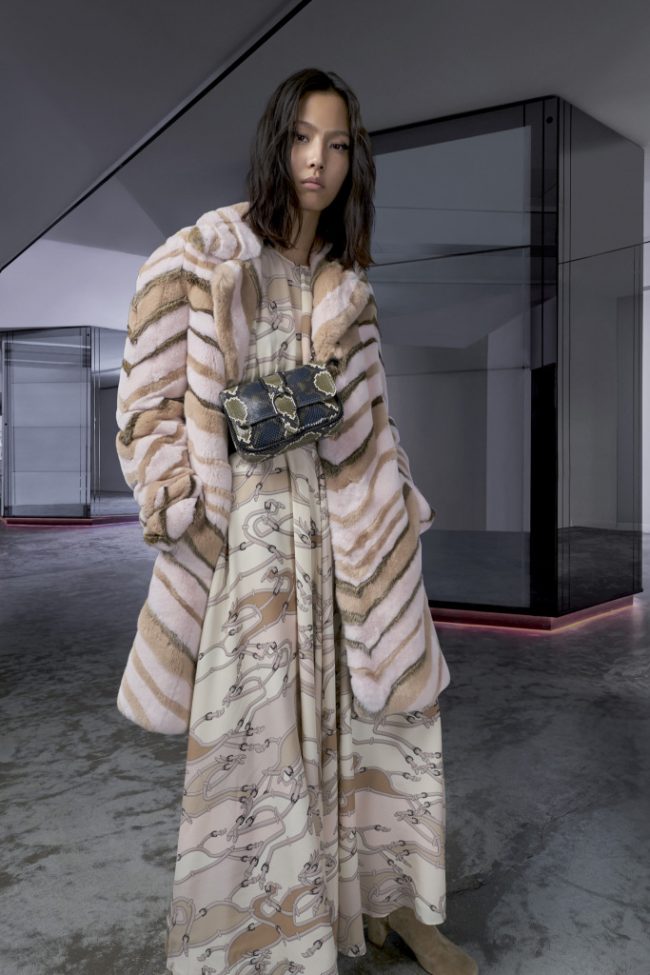 An innovator in fur design, Yves Salomon introduced patchwork furs for fall 2018 made from unused pelts and vintage garments that showcased the sustainability of real, natural fur to great effect. Supporting the collection's story Mr. Salomon noted "fur is the only material that is truly sustainable as it can be recycled an infinite number of times."  The geometric patterns of his coat of multi-colored mink patches with swakara inserts had a kaleidoscope effect…you just couldn't take your eyes away.  We never get tired of leopard print so how could we not love the leopard intarsia patterned fox coat?! Pick a hooded shearling jacket for a fresh, young, easy look.  Proving that fur needn't be fussy, a mink coat of multi-color vertical mink stripes managed to blend sophisticated style with fun.   Another vertical striped pattern made from colored fox patches had a more bohemian edge.   How to pick a favorite?  Impossible!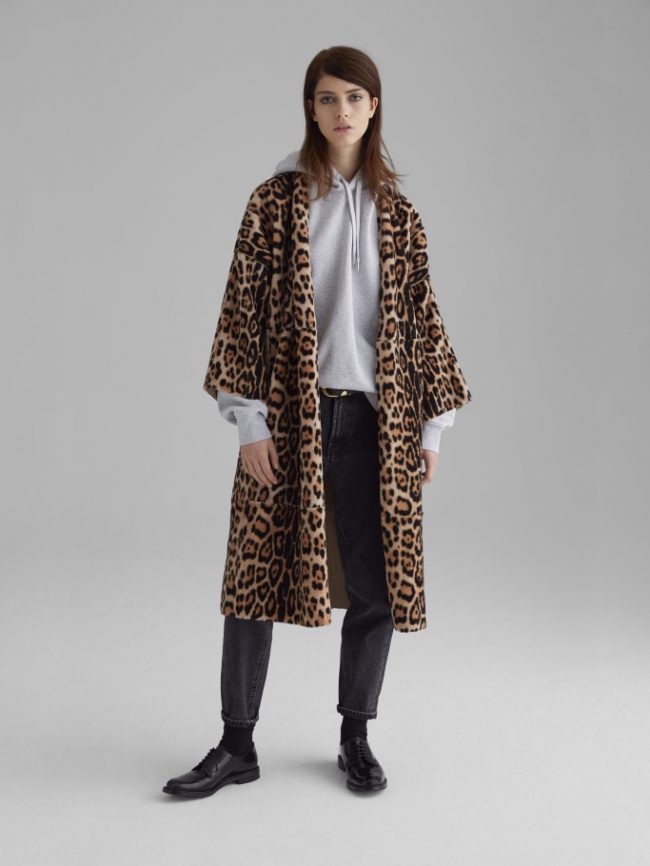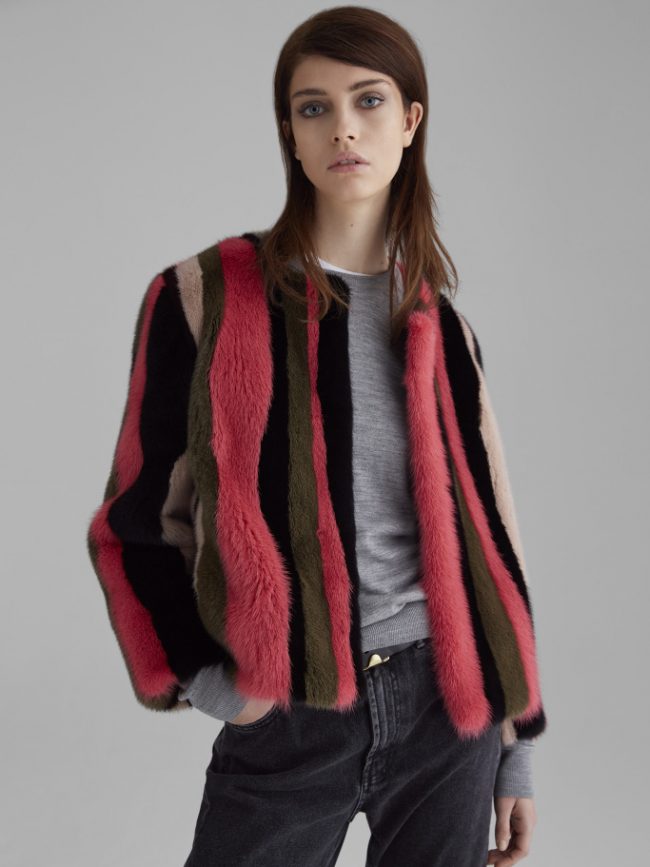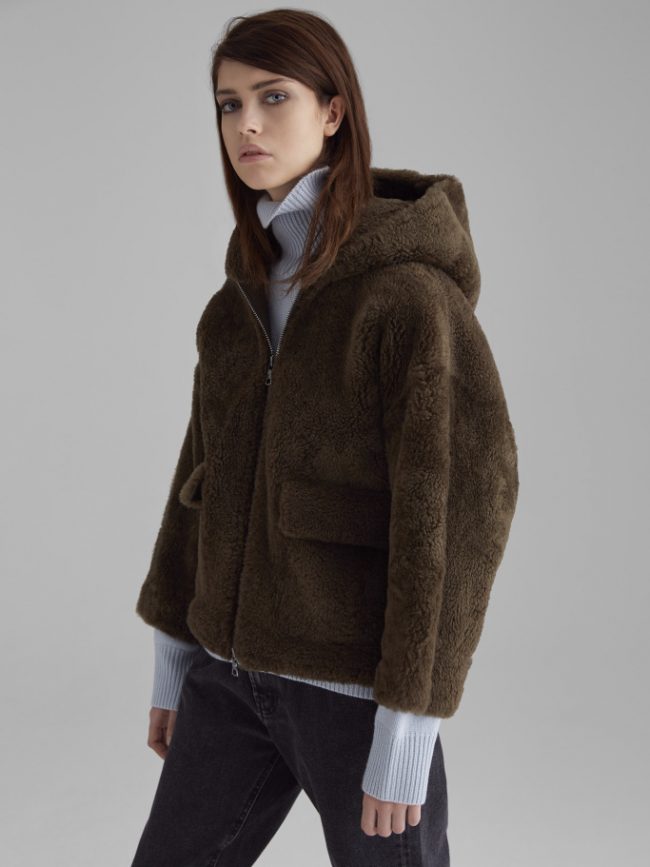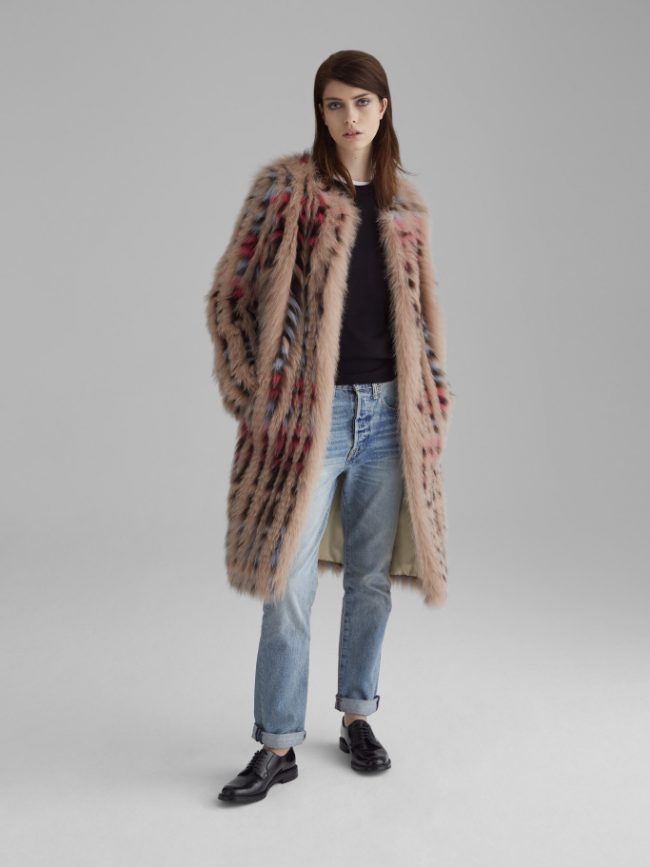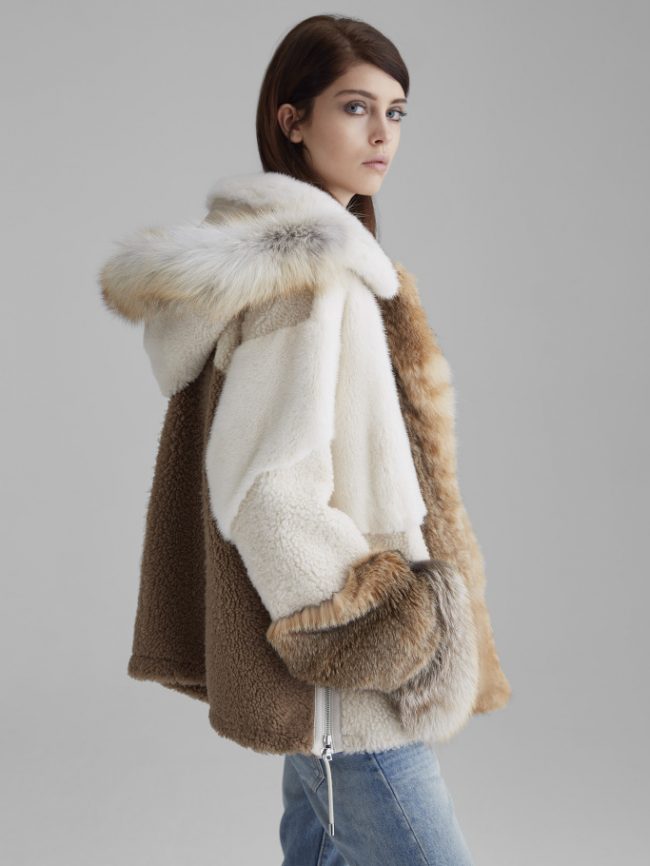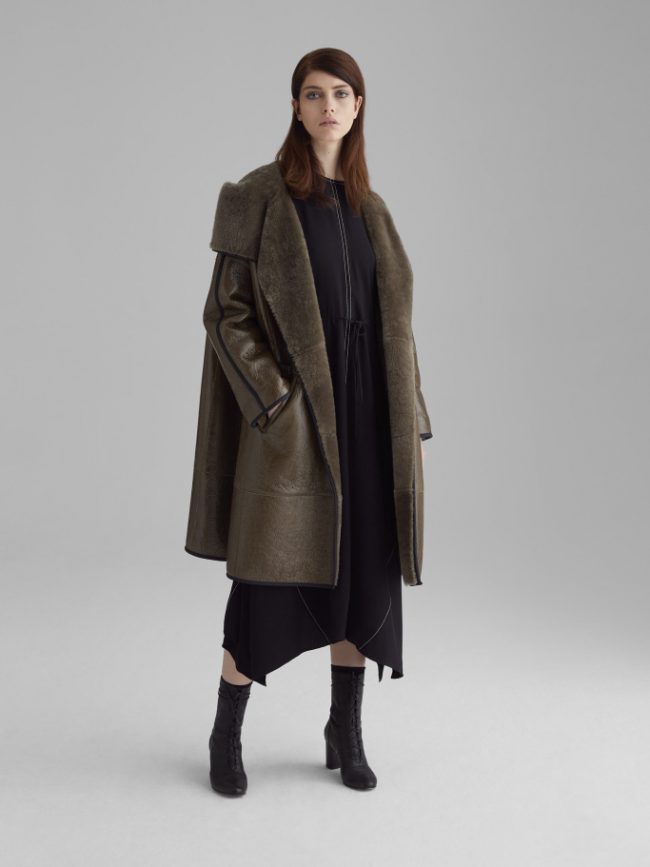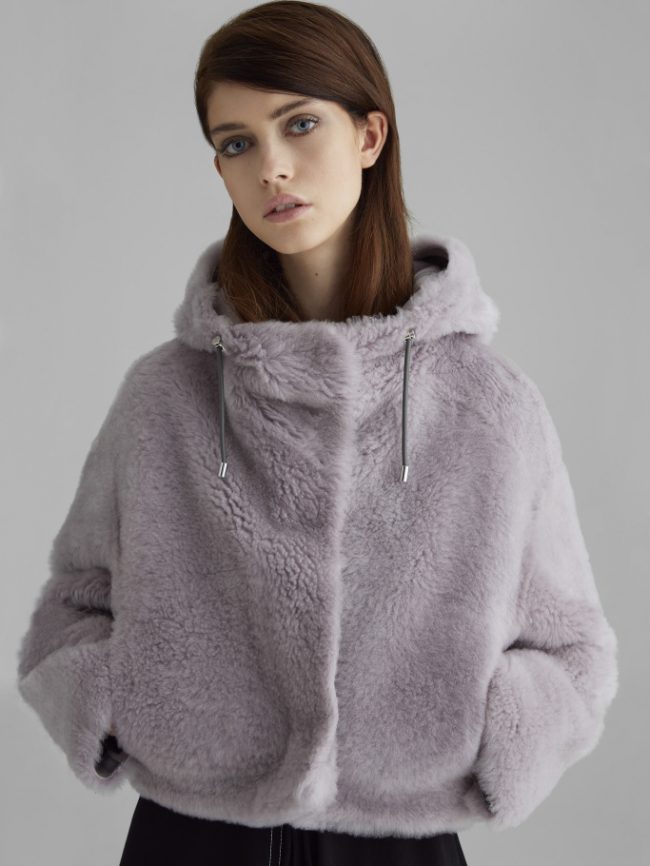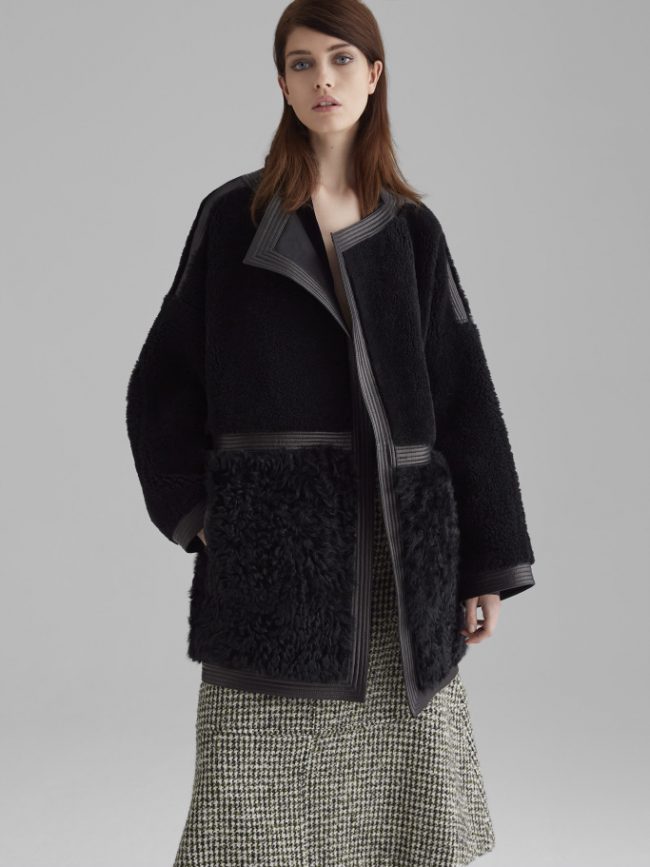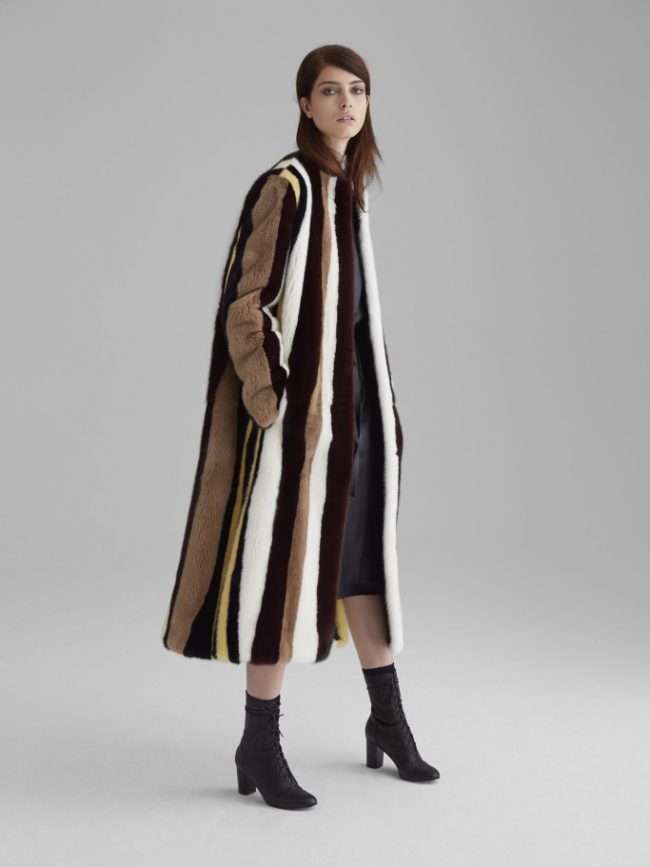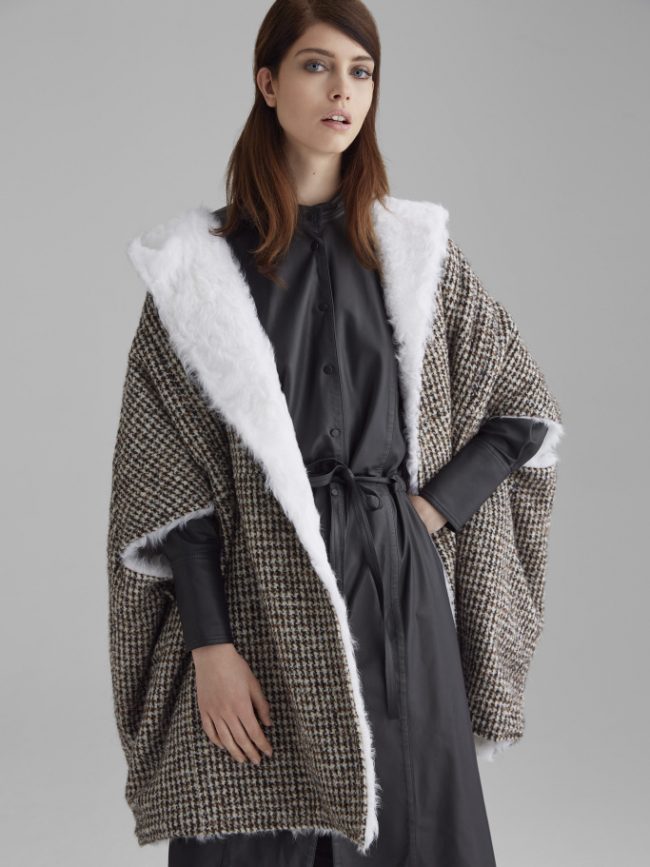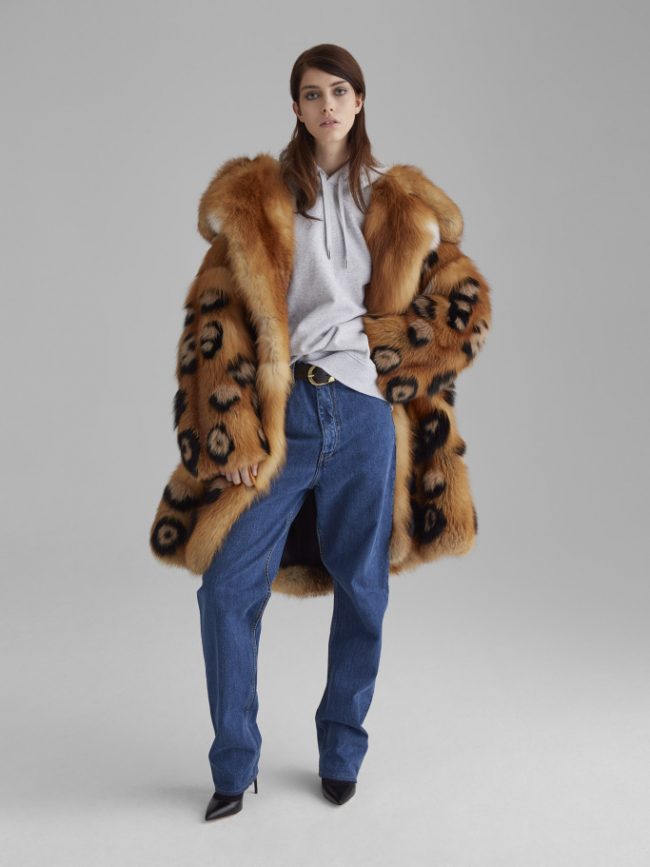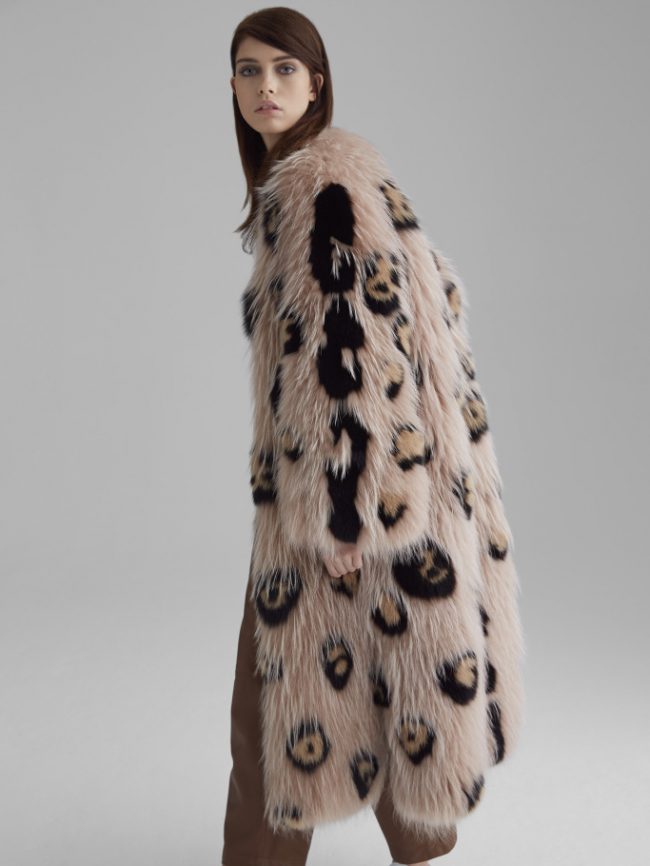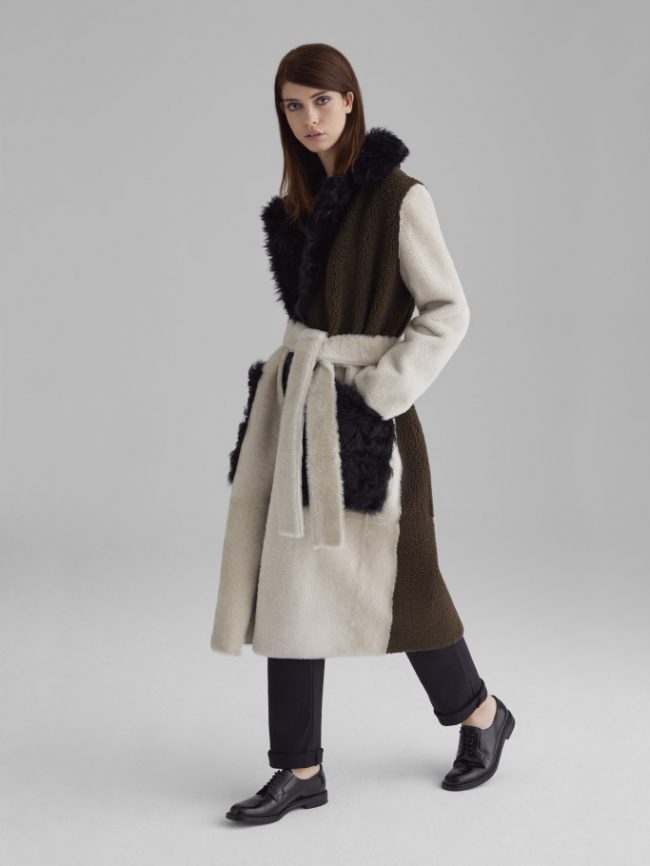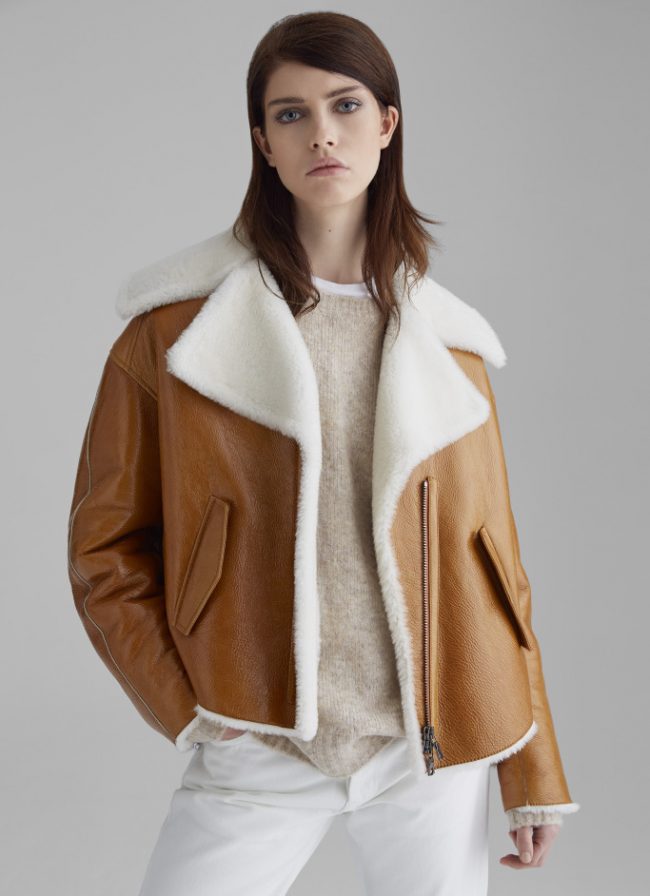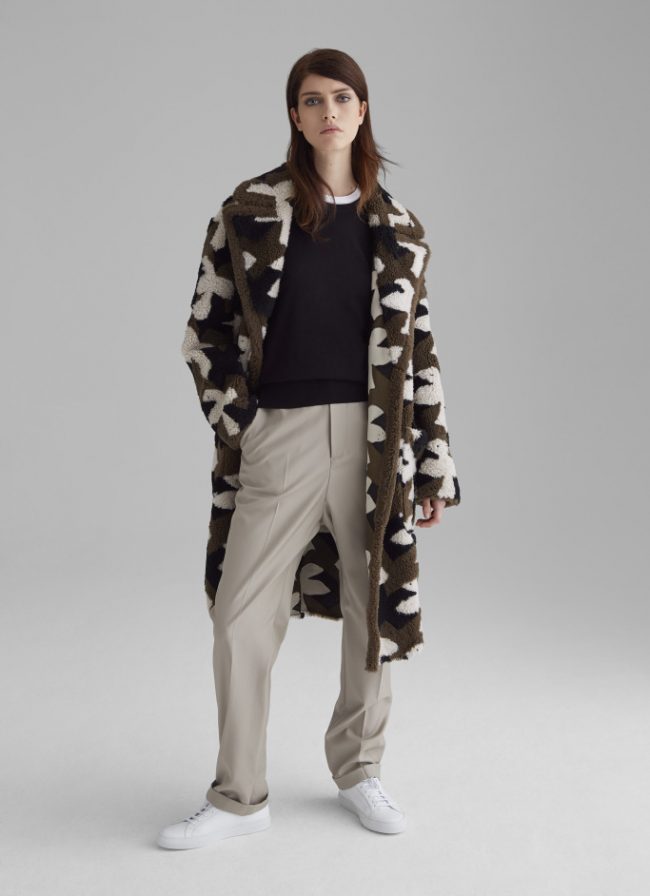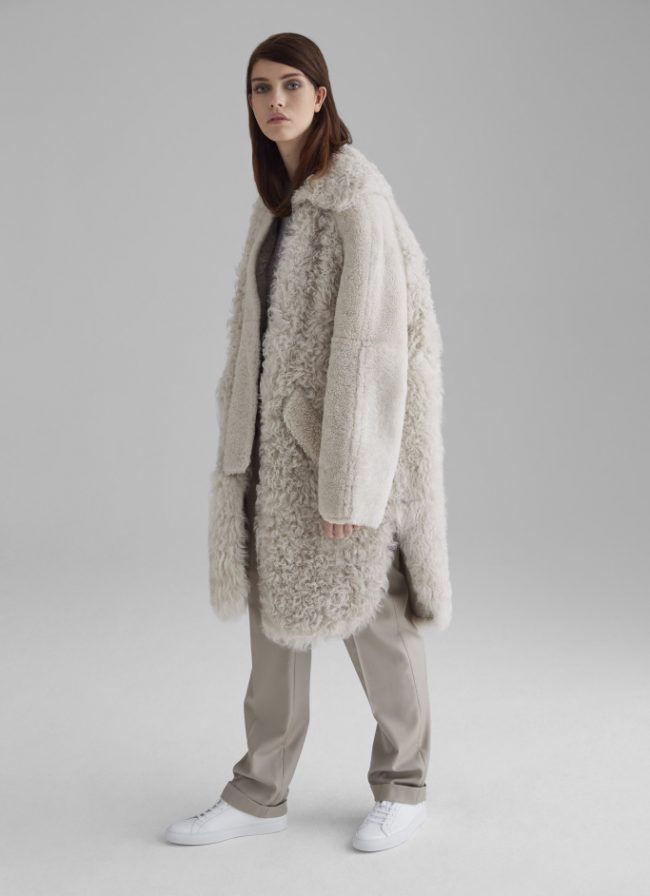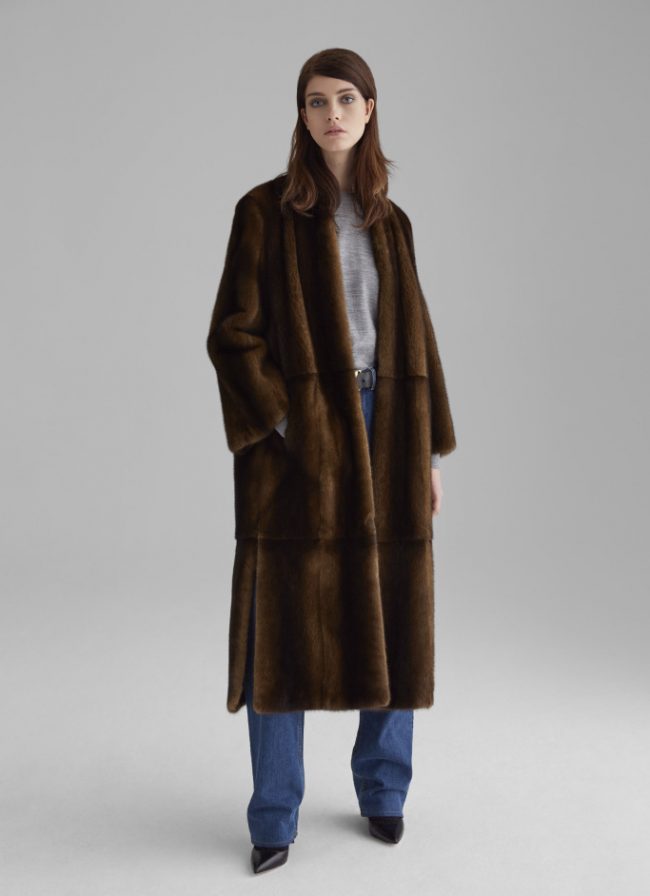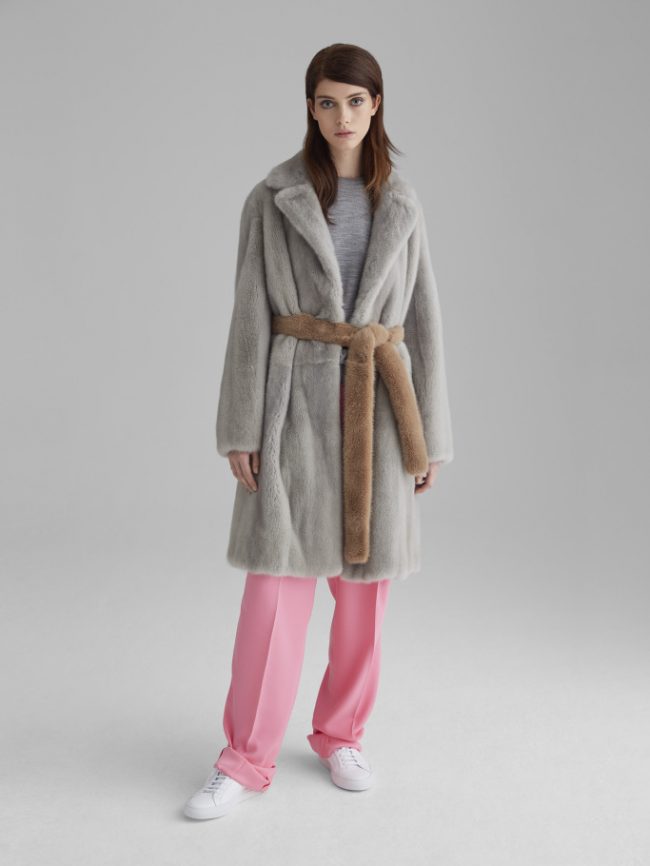 Alena Akhmadullina is a Russian designer who weaves her art and culture into her fashion. Featuring lots of floral and quail motifs, the fur coats in her fall 2018 collection were visual art. Fluffy fox hooded coats with a splash of contrasting color had an Aspen feel.   Plucked mink and floral intarsia designs were among the elegant, ladlylike offerings. A long stroller in bubble gum pink mink was an unexpected modern day option hidden within the old world vibe.  Proving that she is not shy about her opulent approach to dressing Ms. Akhmadullina introduced her take on denim, a  studded denim jacket lined in rich brown mink that managed to be extravagant and subtle at the same time.