PARIS Fashion Week Fall 2018 PART 7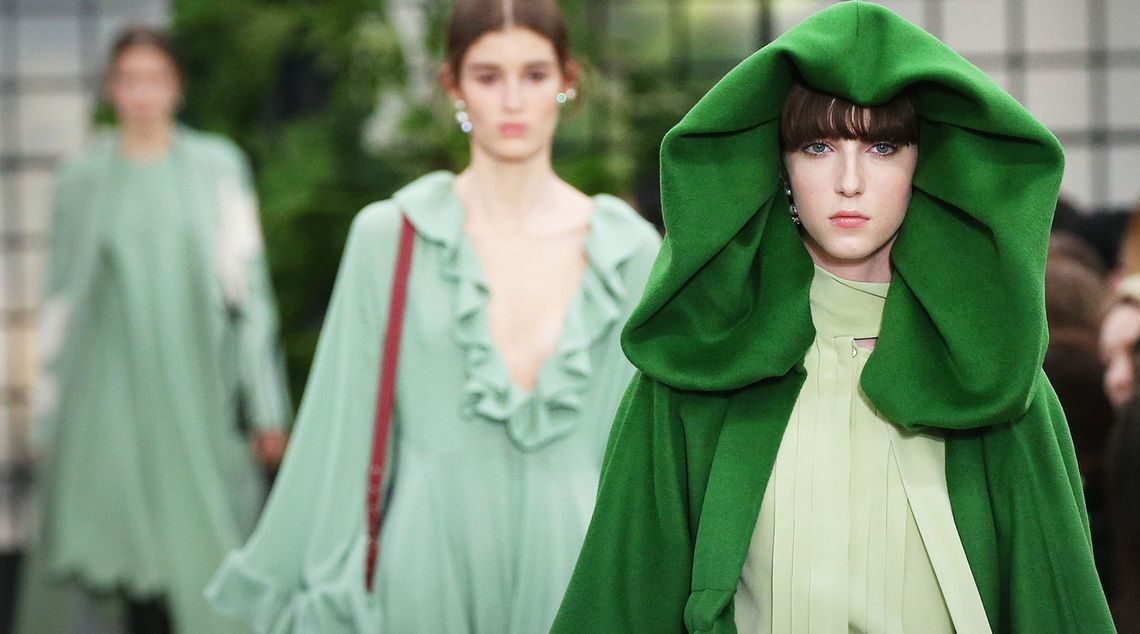 As summer rolls in we return to the runways of Paris to dissect the fall 2018 collections and share our thoughts….
A View of Parisian Luxury for Fall 2018
Tribal, earthy, rustic, and old world, Maiko Kurogouchi bridged east meets west and old becomes new for the Mame Kurogouchi fall 2018 collection. A Japanese influence led to statement outerwear in a coat made of braided leather, fringe, tassels, and fur. Another mixed media message came in the form of a jacket with a bold collar trimmed in red leather and forest green shearling. Kurogouchi, who trained at the prestigious Bunka fashion college and served three and a half years in Issey Miyake's design department, founded Mame in 2010. She won the 2018 Fashion Prize of Tokyo and was awarded this opportunity to show in Paris fashion week. An interesting journey, Kurogouchi is just finding her footing.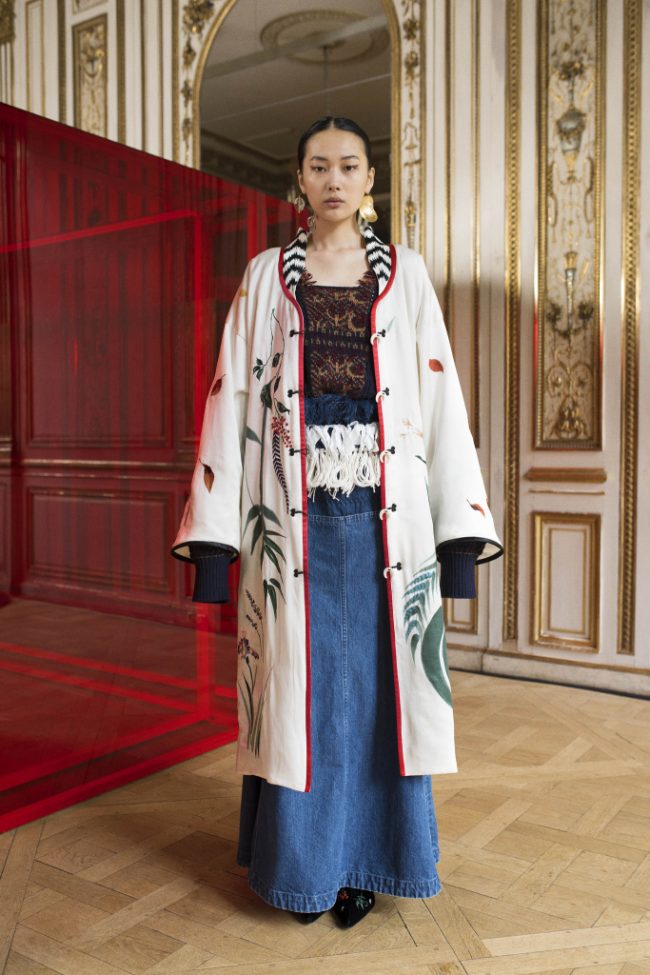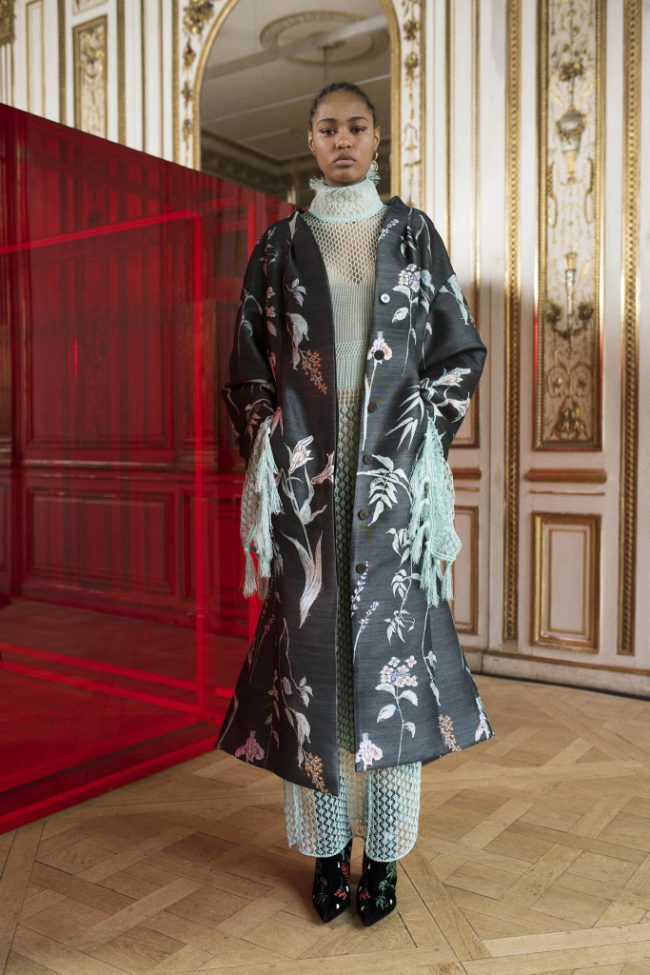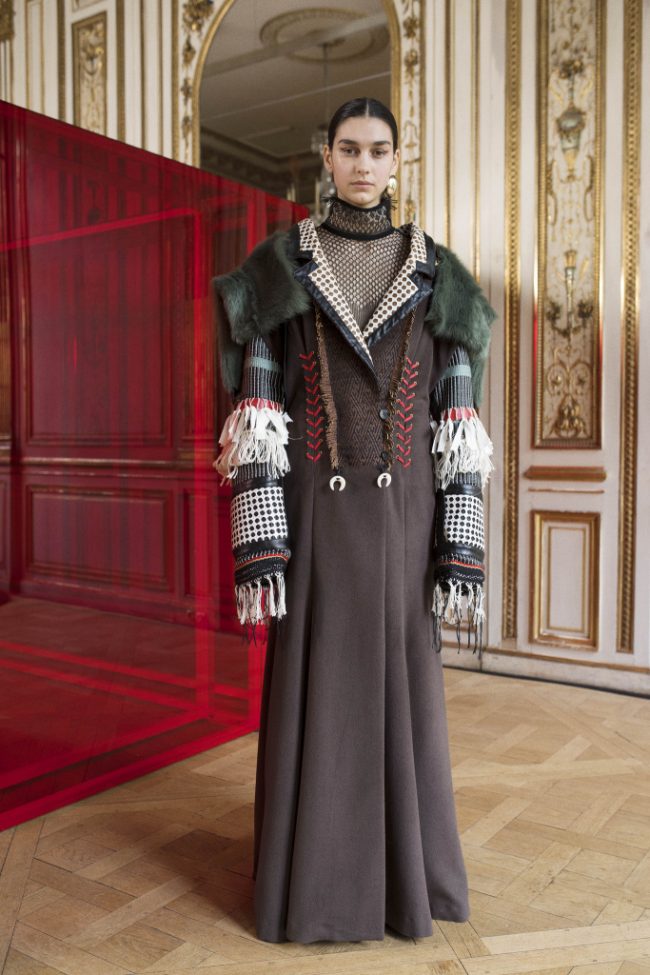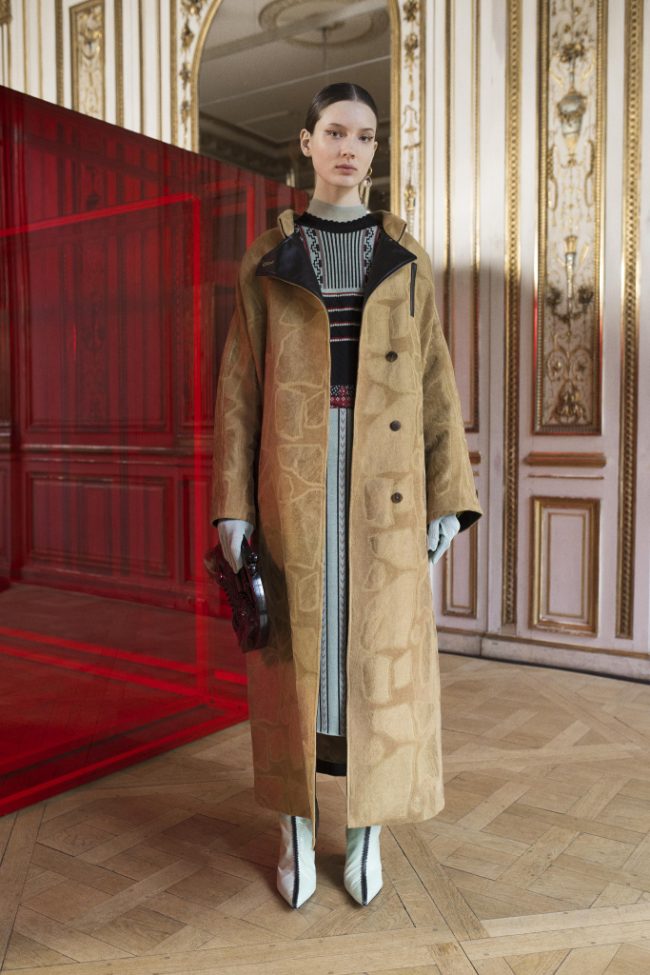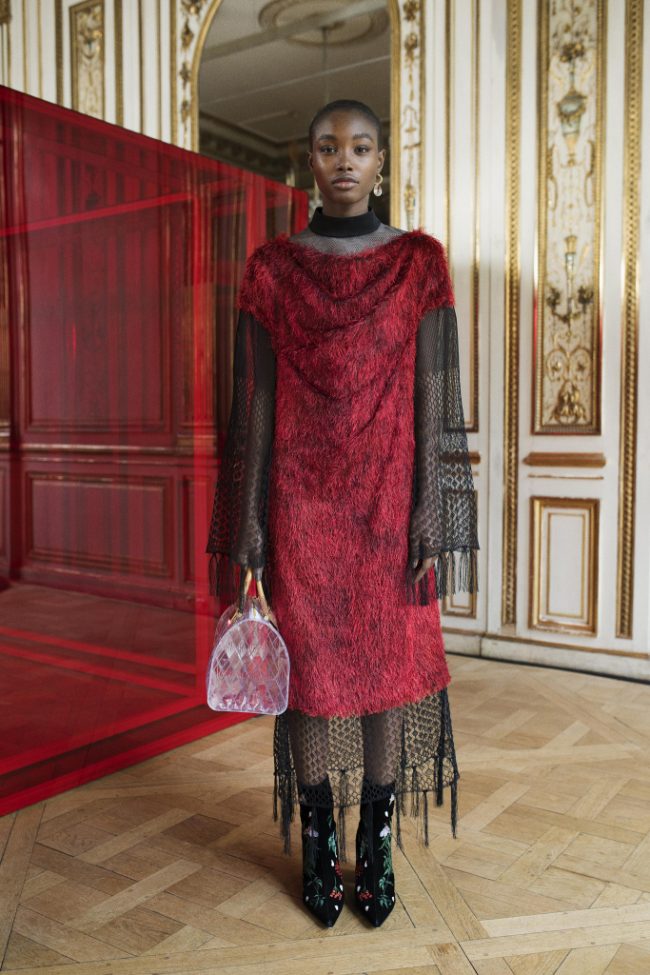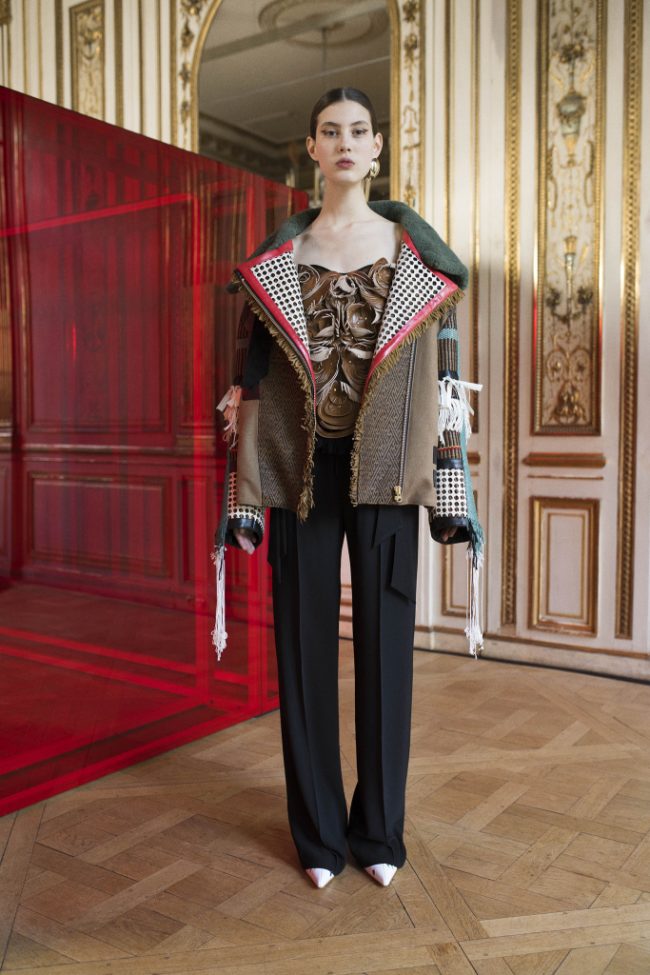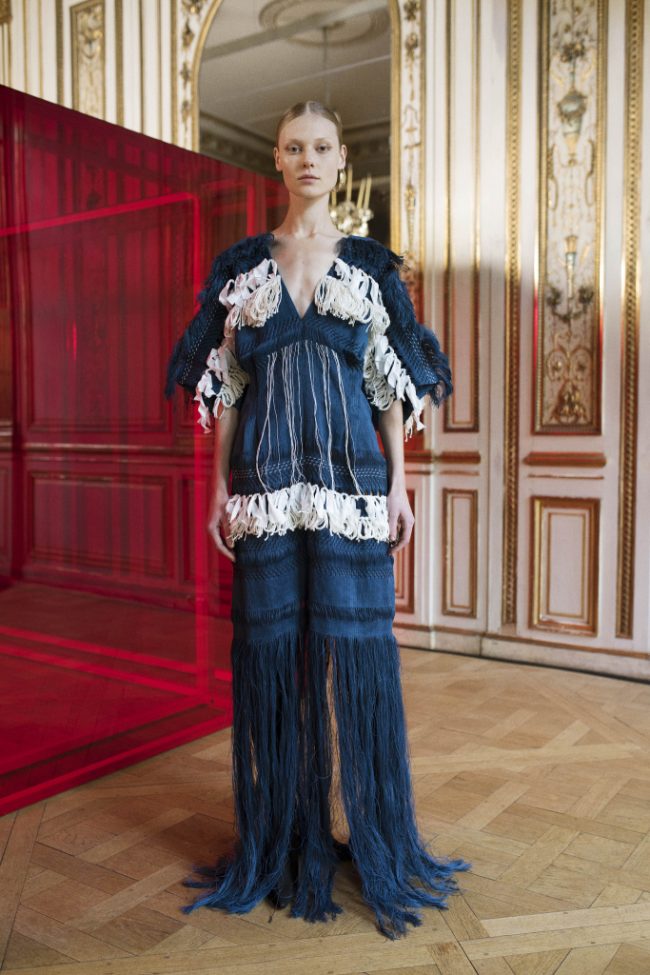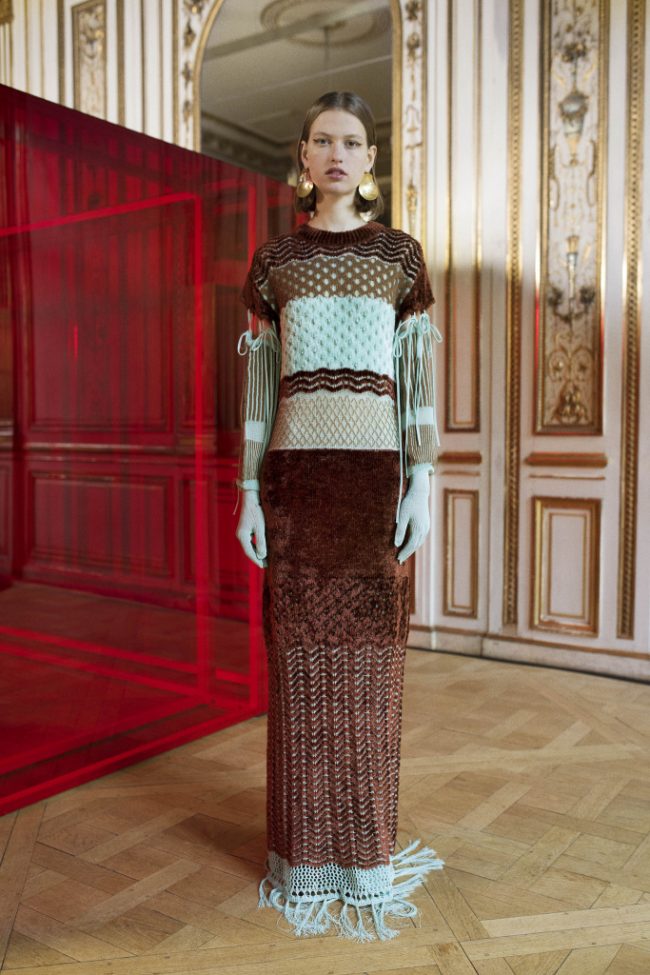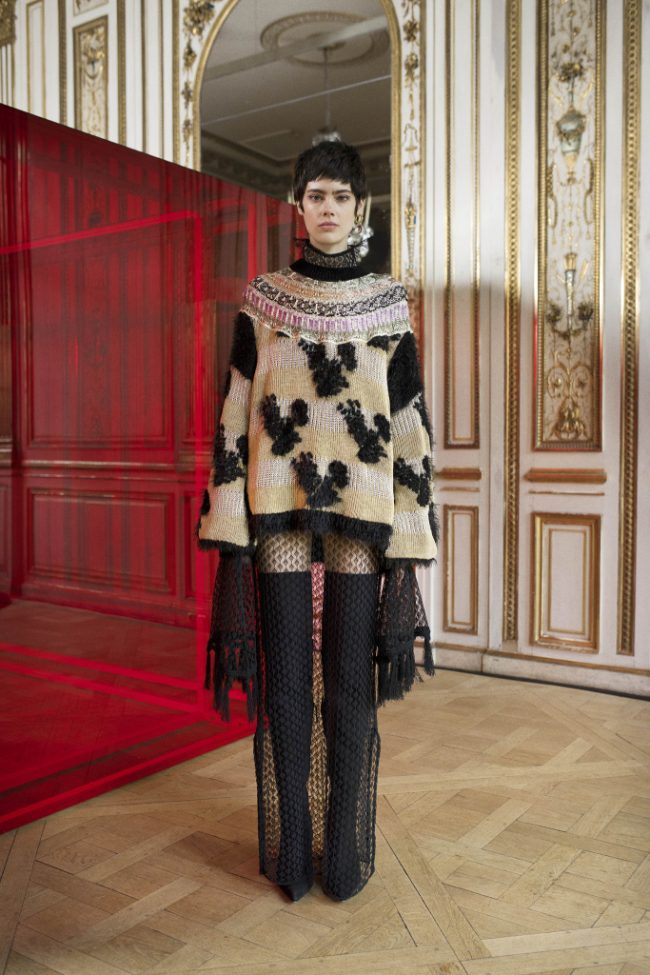 SOS emergency! The legendary brand Balenciaga has been hijacked and is sinking. Charted on a dismal course, at the helm is designer Demna Gvasalia who seems to be no better than the obsessed Captain Ahab. With his own vision for the future, the fall 2018 RTW began with cheap crushed velvet fabric micro mini dresses. It later morphed into an urban street vibe with garish, kitschy, oversized fake fur bags and coats which cheapened the collection and the brand's image. The House of Balenciaga's legacy is at risk for loss of luxury and sophistication. Throw them a life line!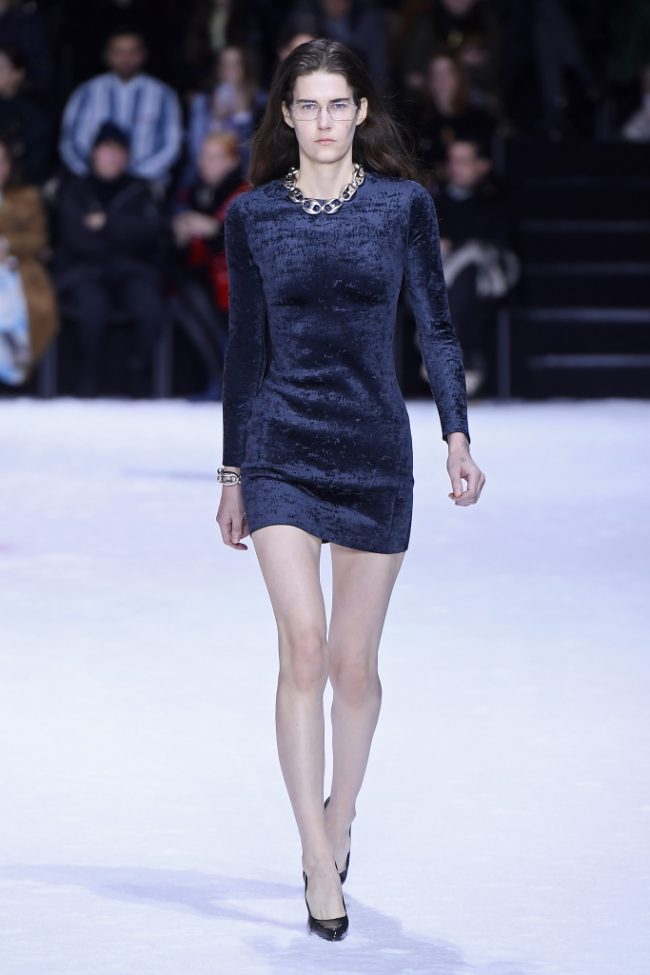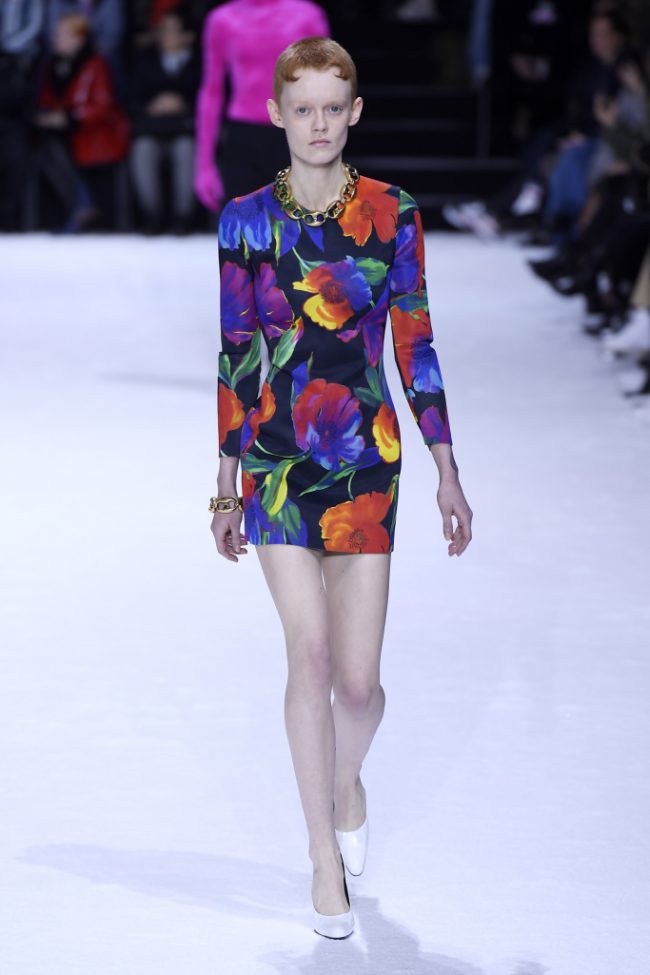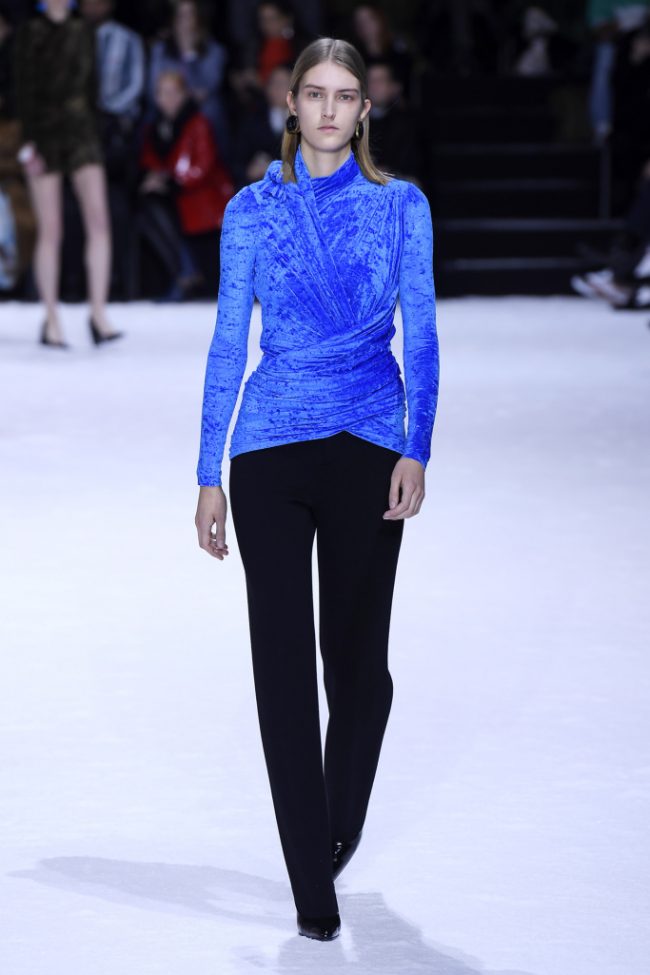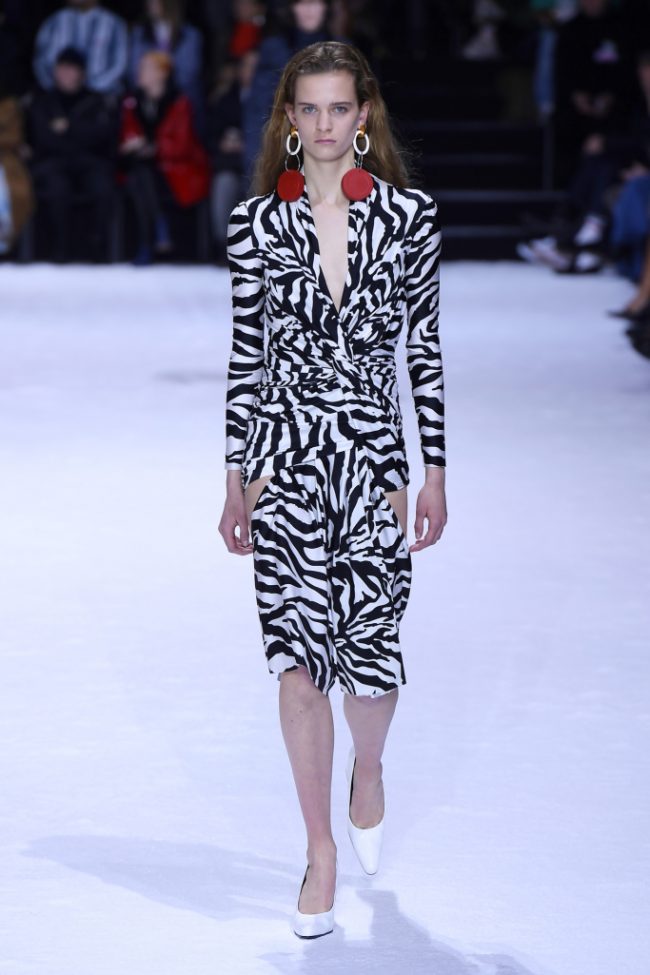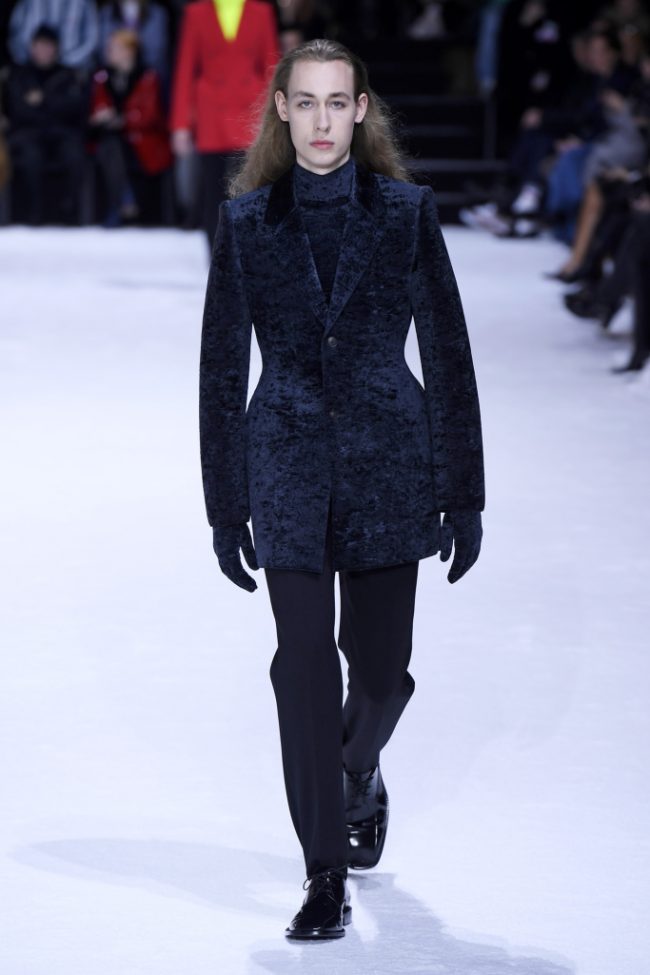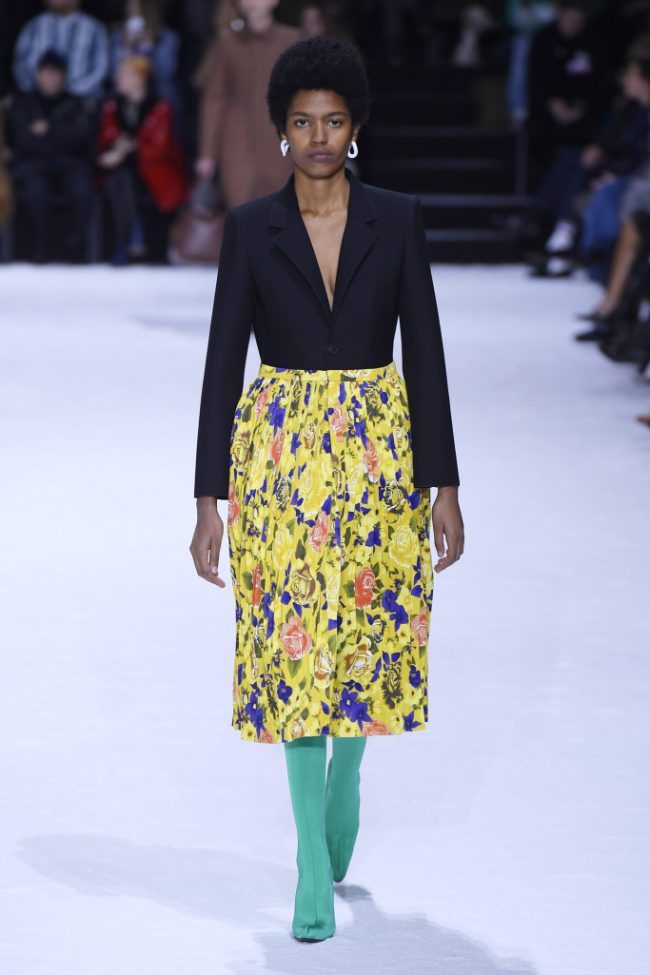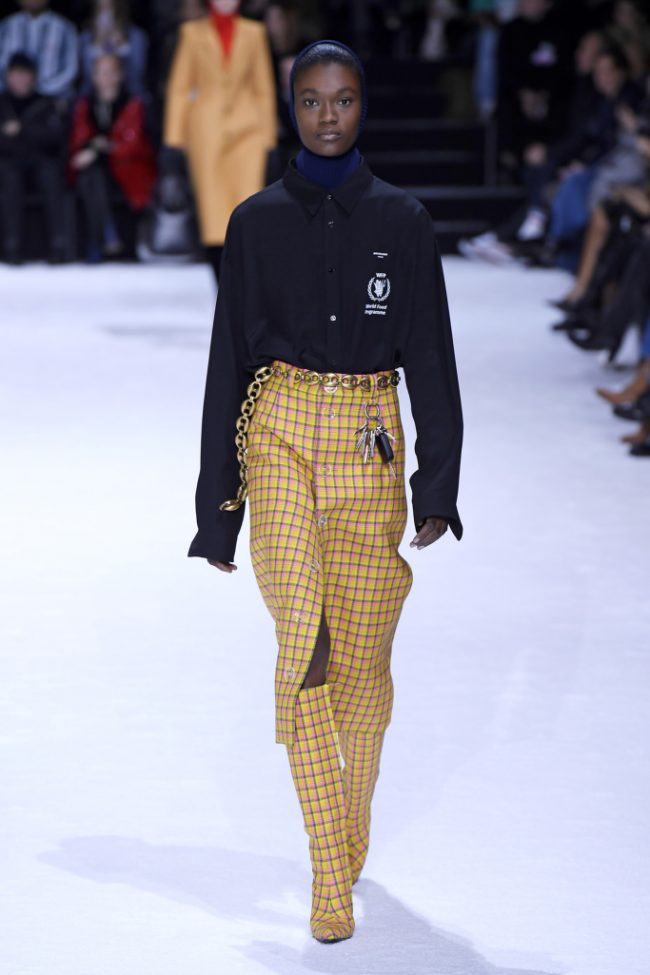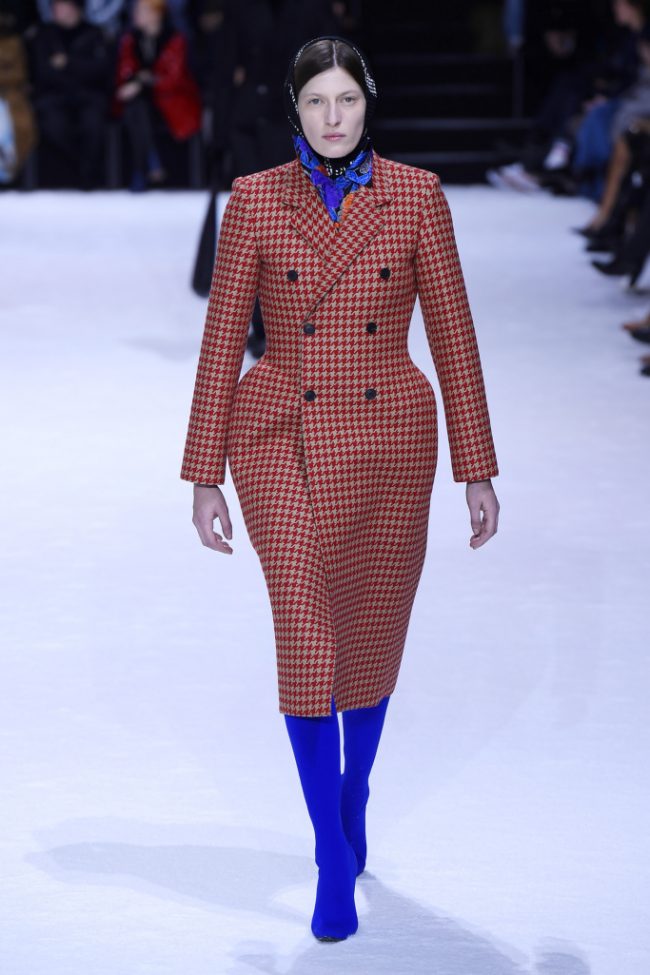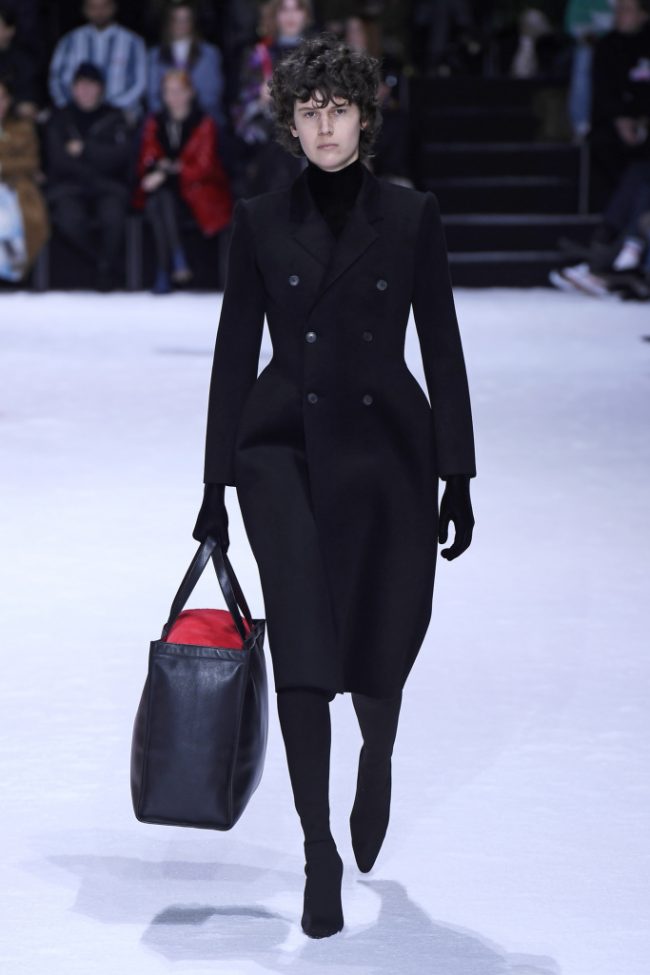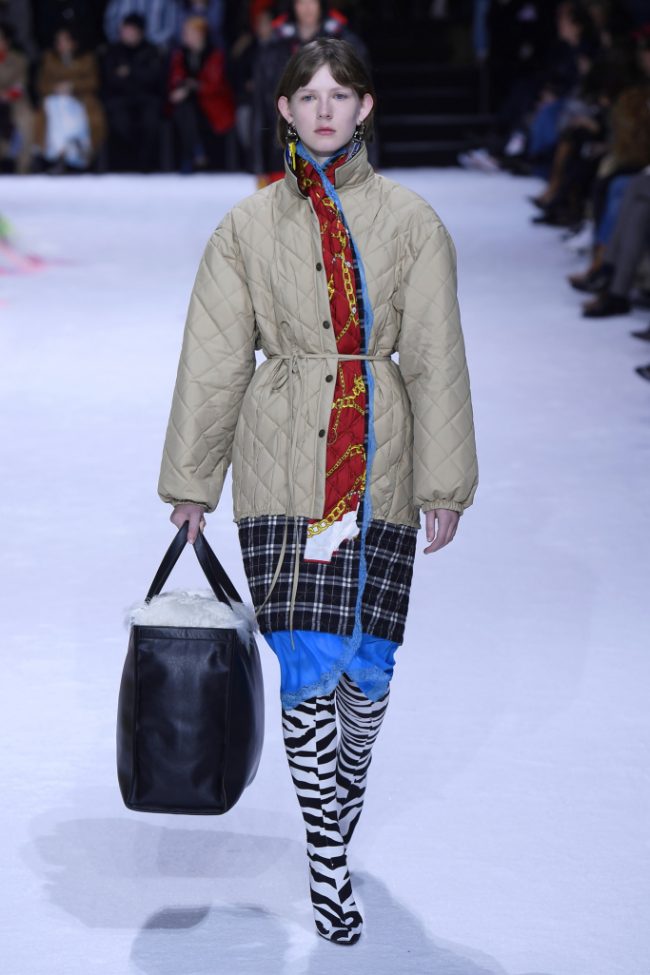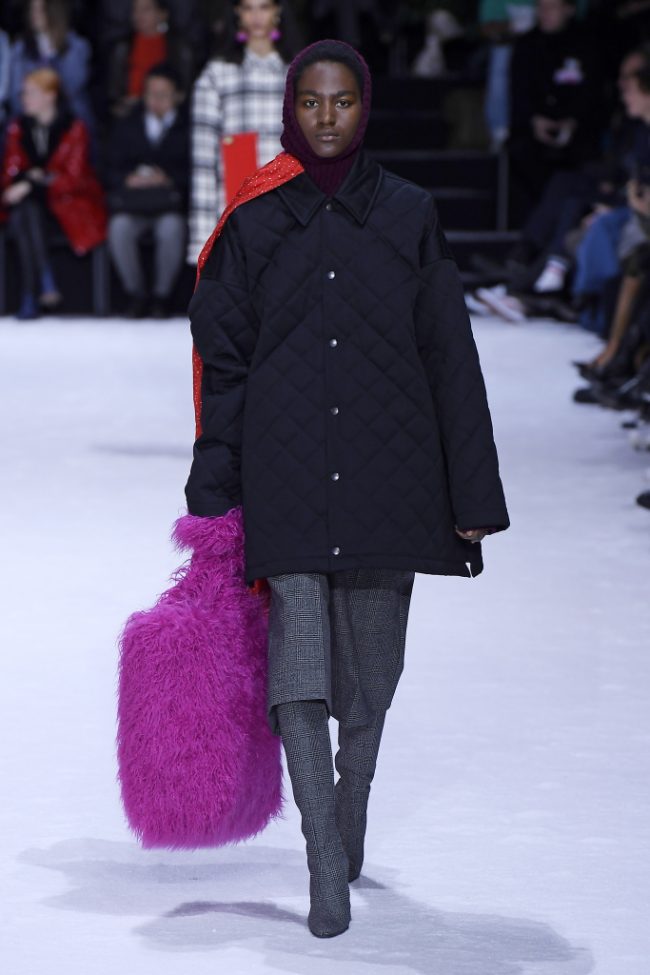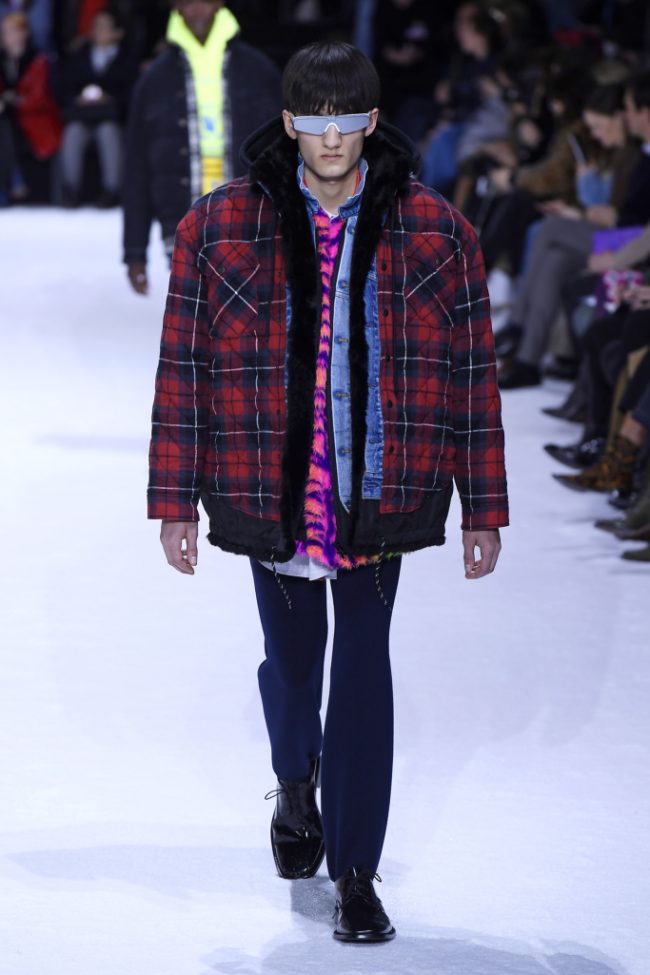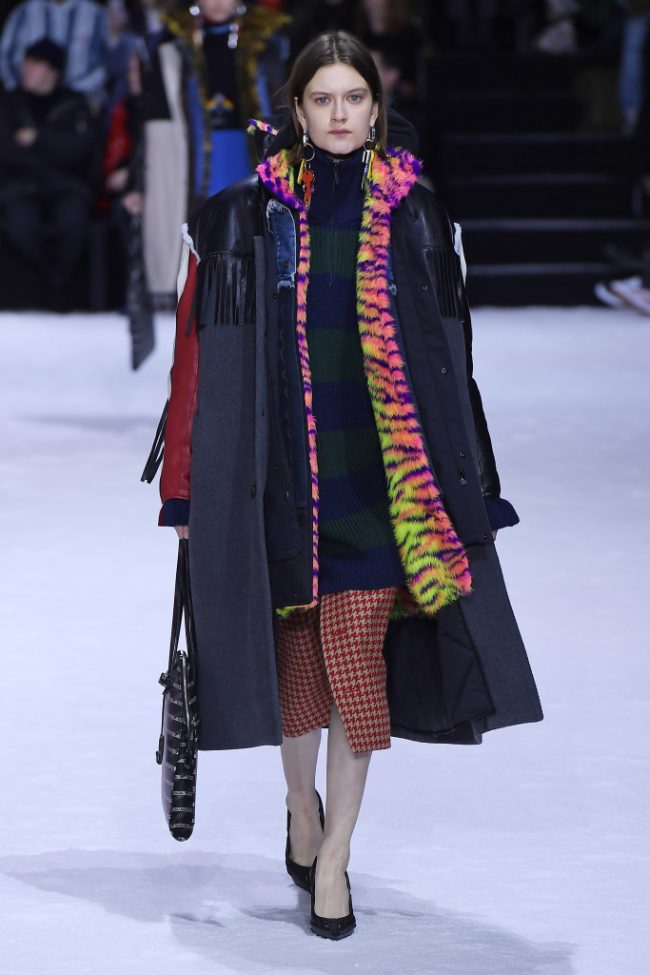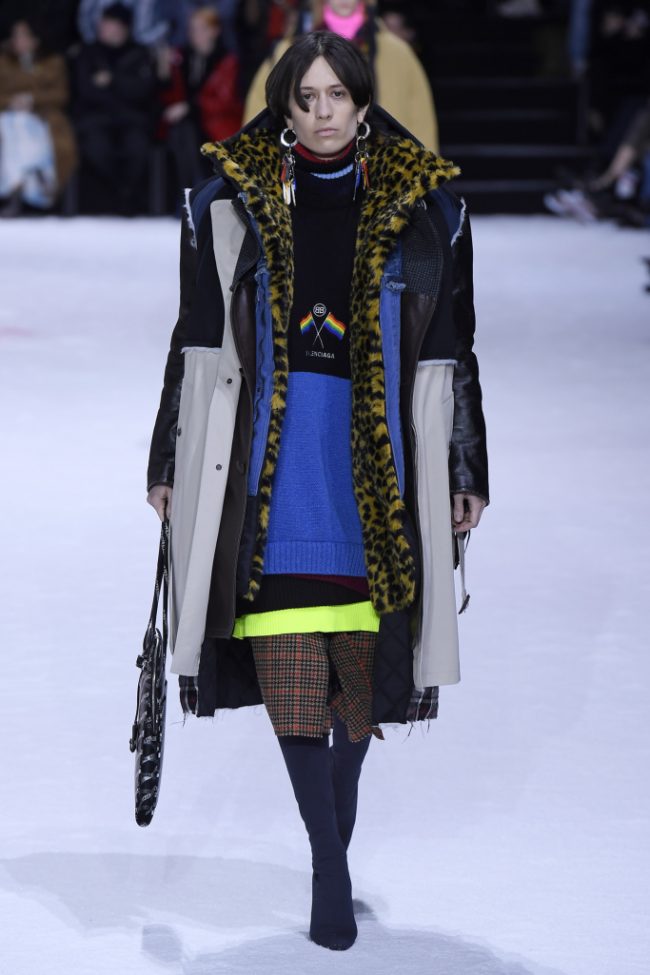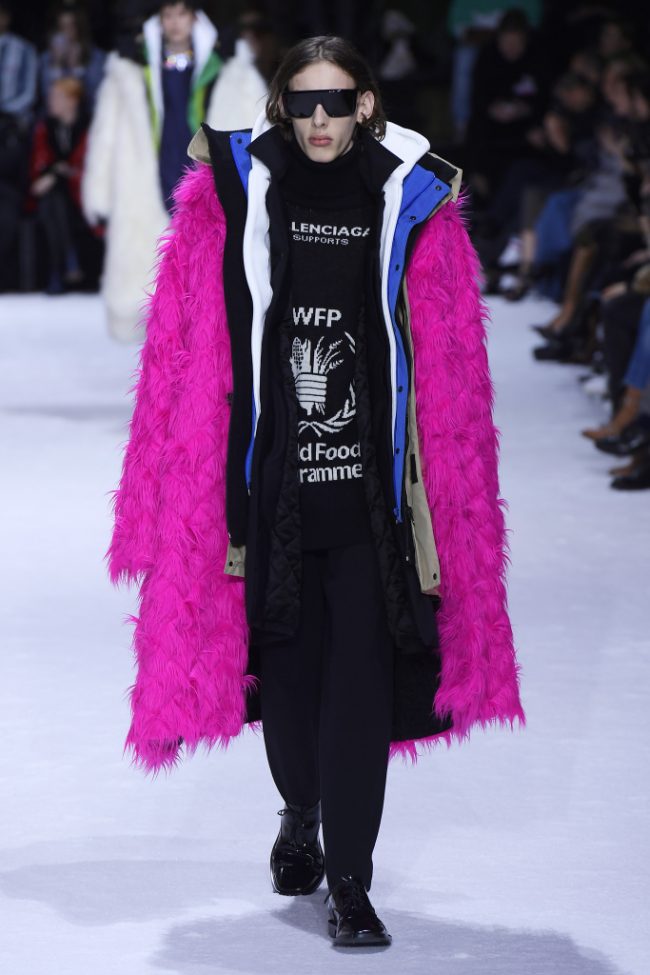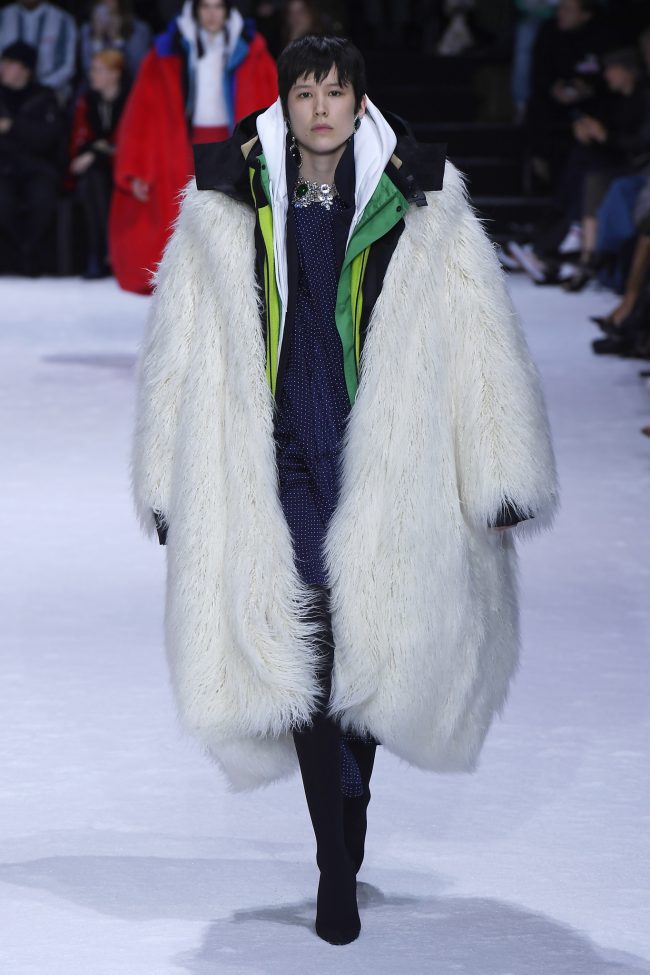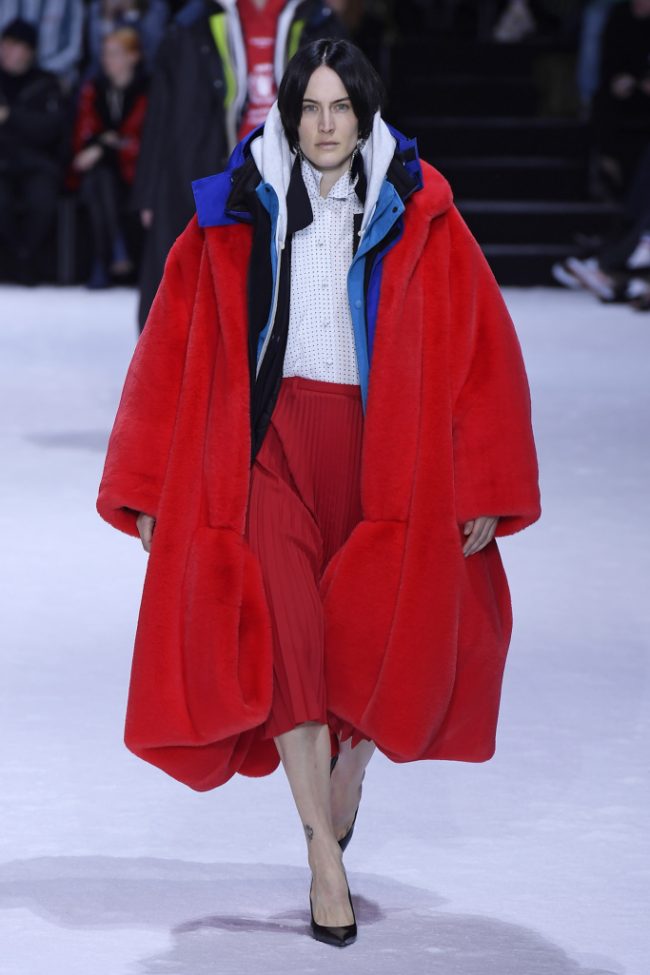 What's it like to resurrect a fashion brand that's been dormant for over 100 years and give it new life? Designer Yiqing Yin knows best as she's been tapped to shuttle the 1903 brand Poiret into today and beyond. Her fall 2018 RTW collection featured the elegant draping, skilled tailoring and opulence that defined Poiret in its heyday. Rich faille satin kimono coats with abstract prints were high notes.  But they were outdone by a plush lamb kimono coat that was rich in texture and volume yet still managed to reflect a modern simplicity. Hopefully, this fashion will find a following.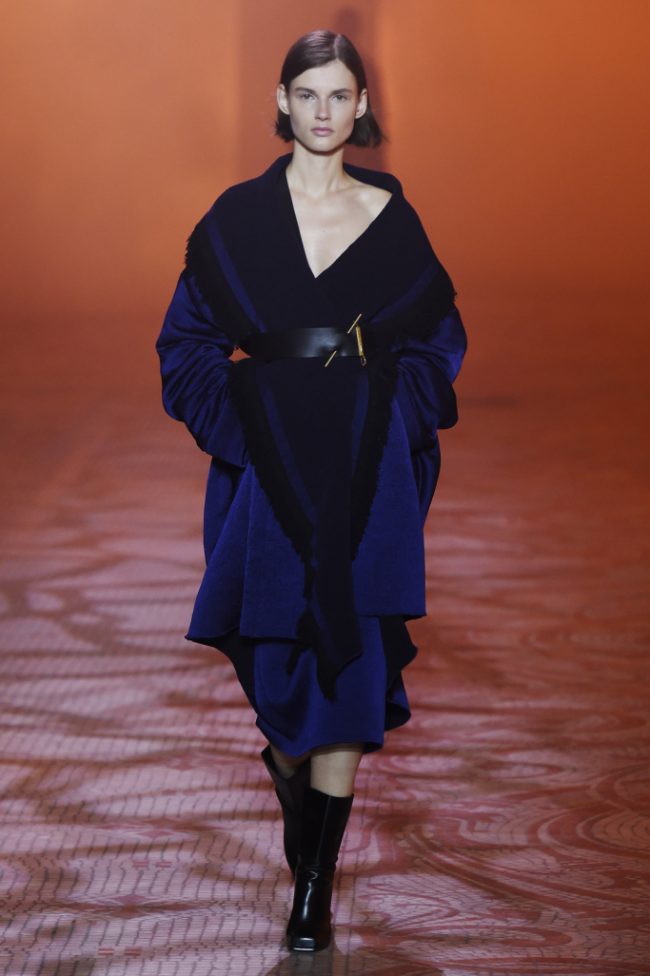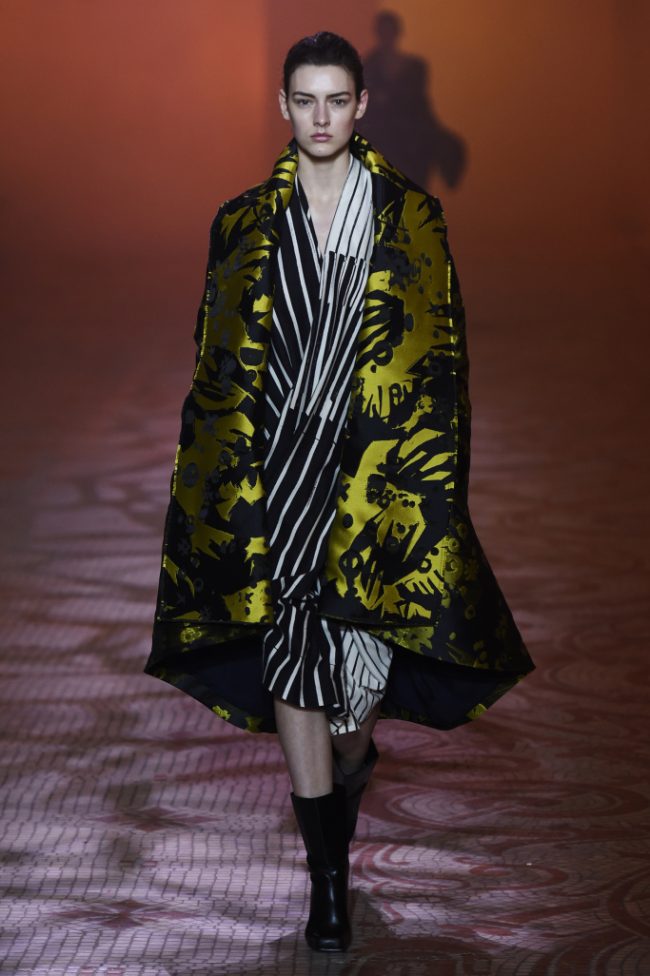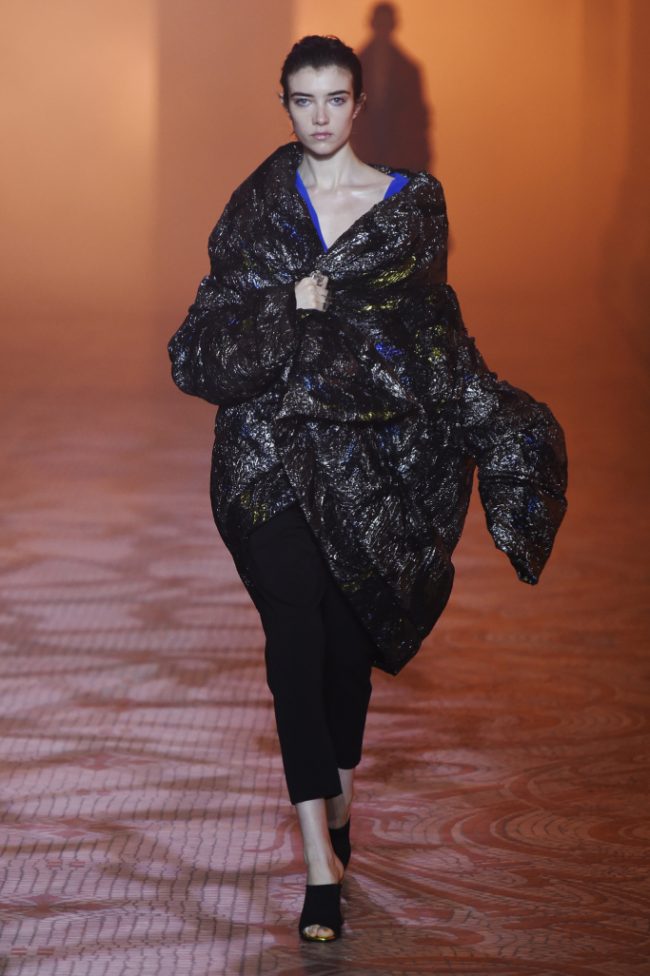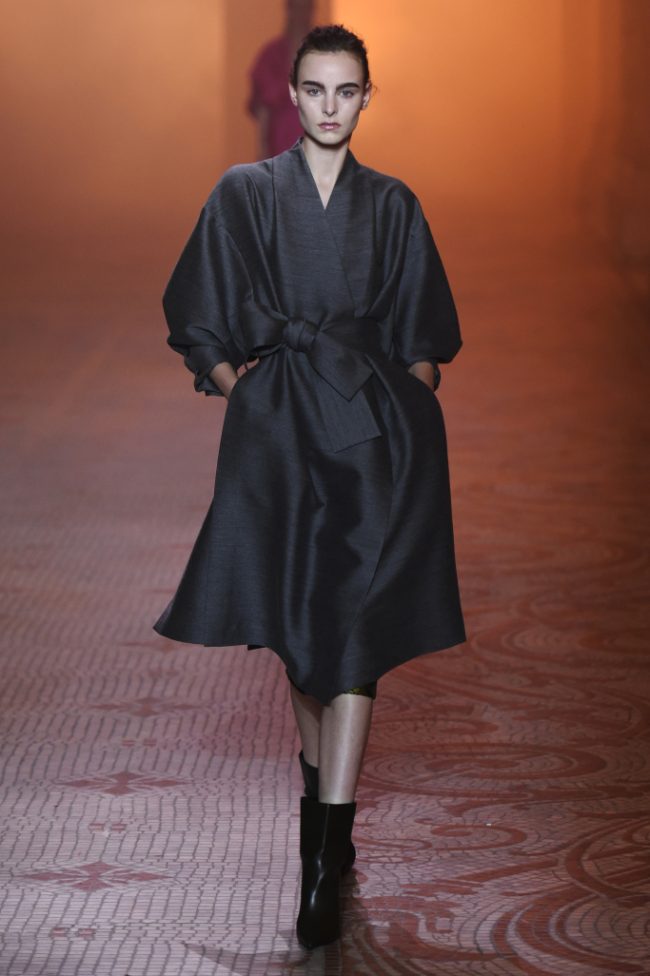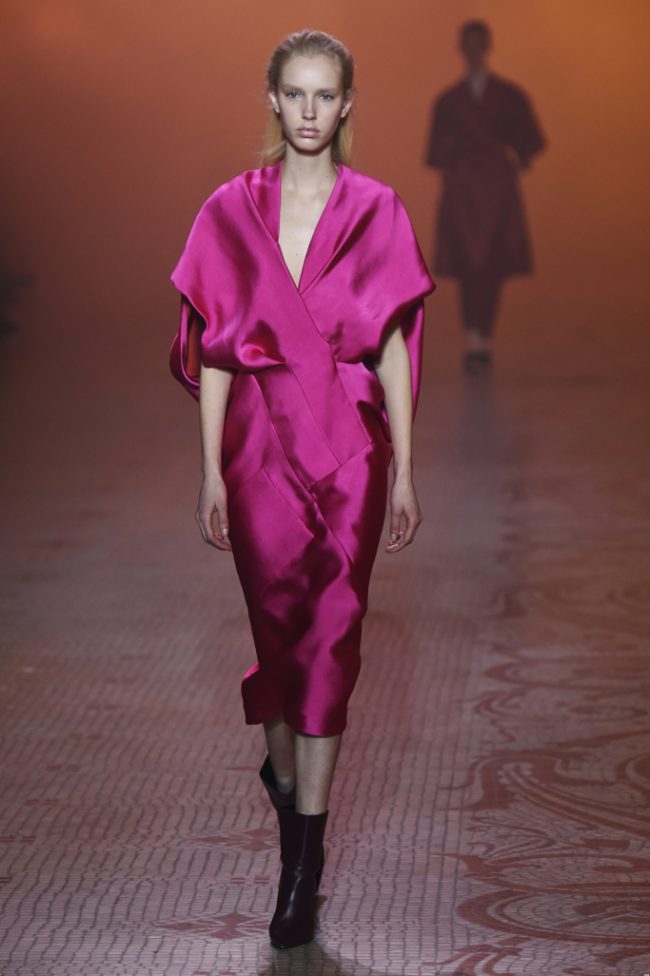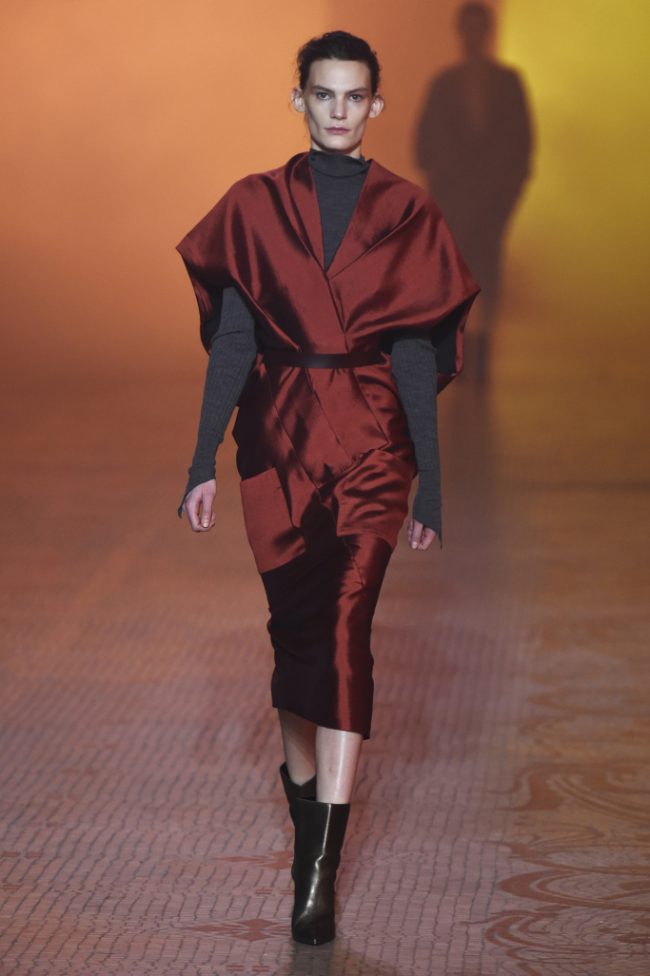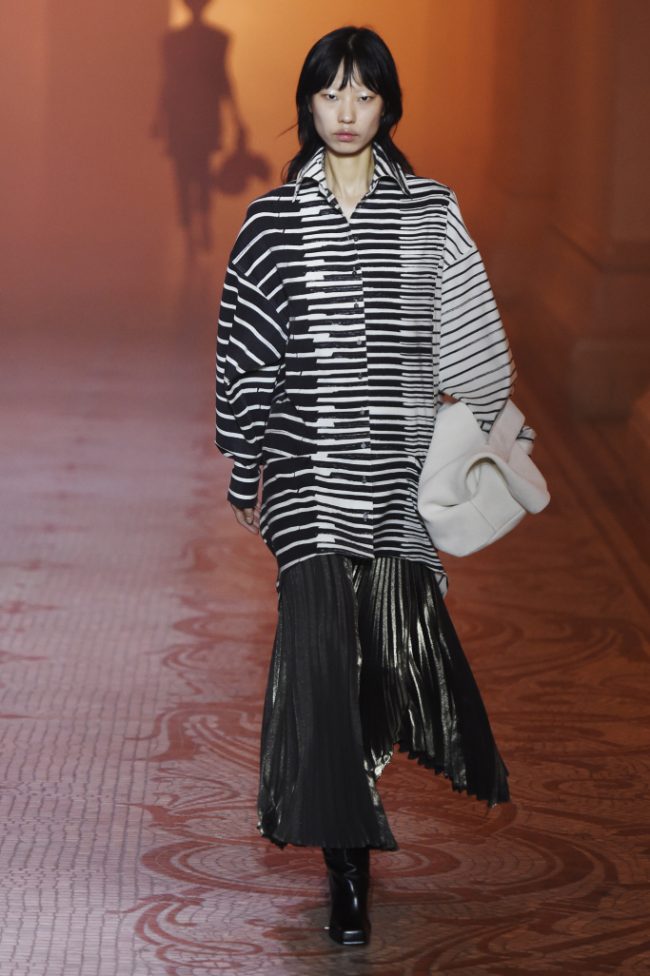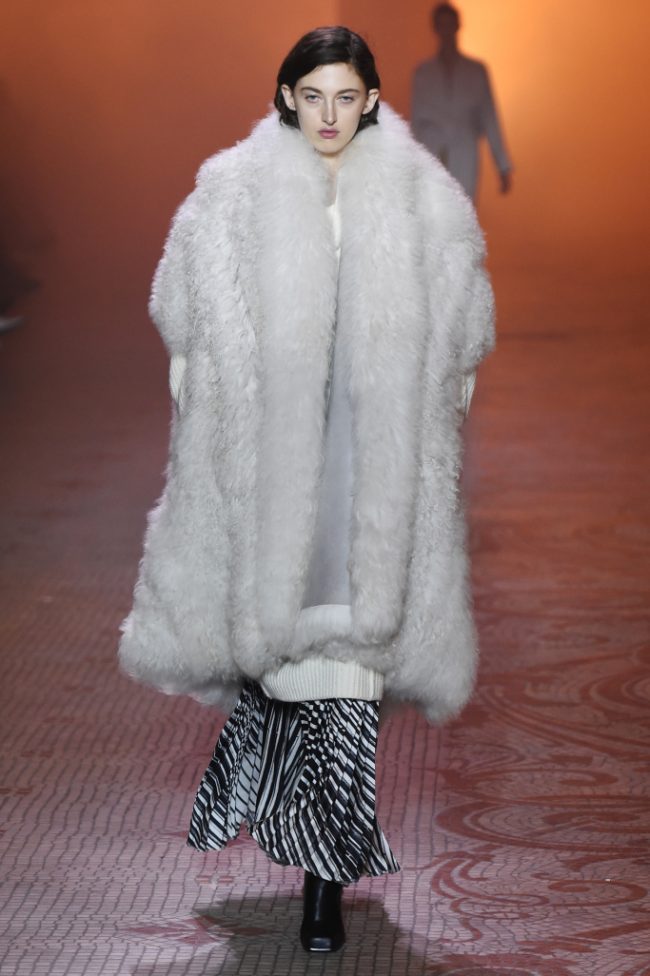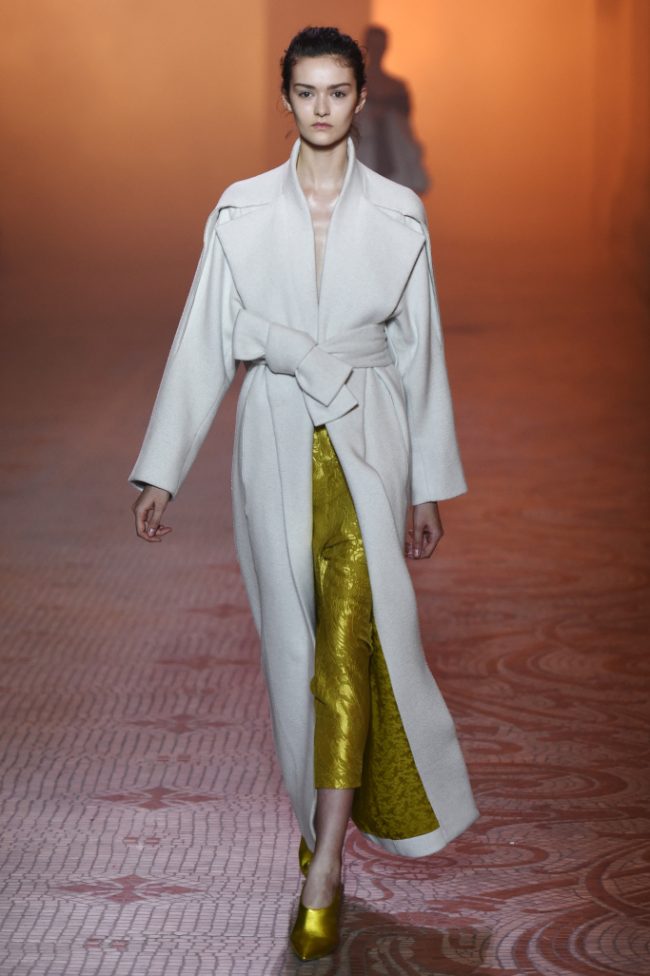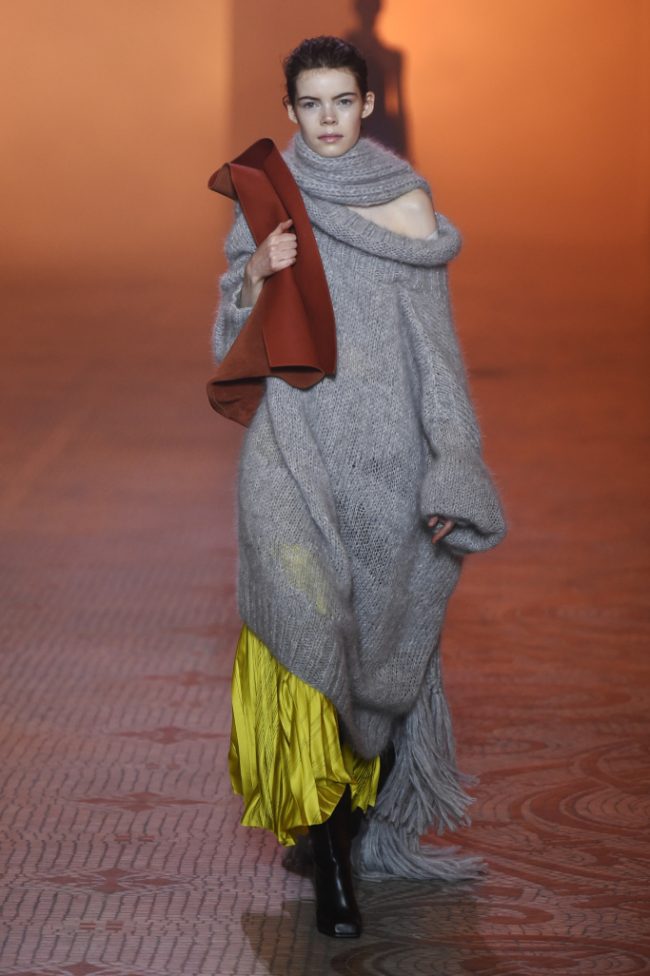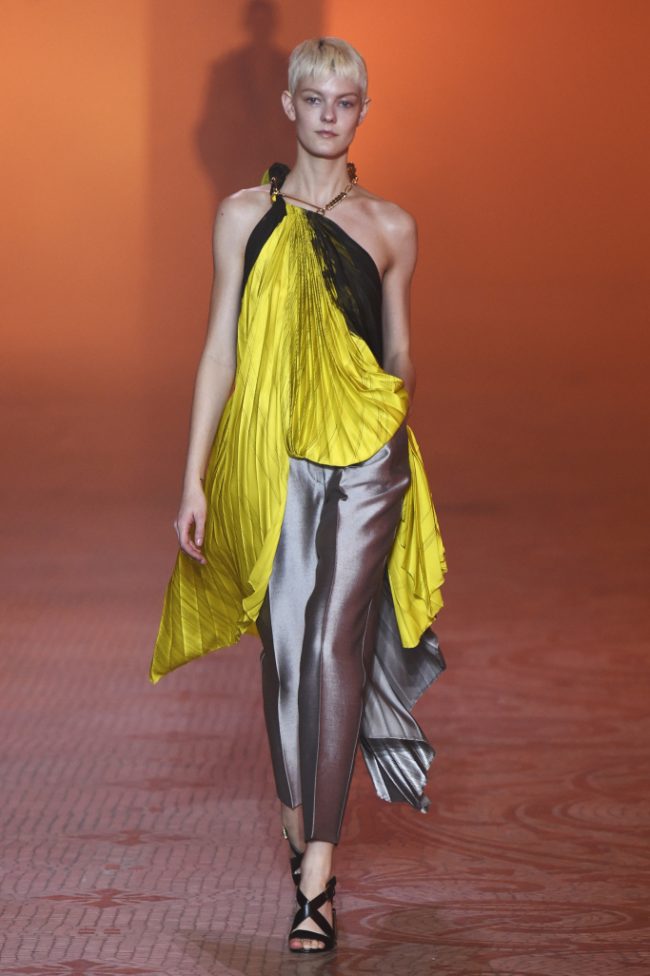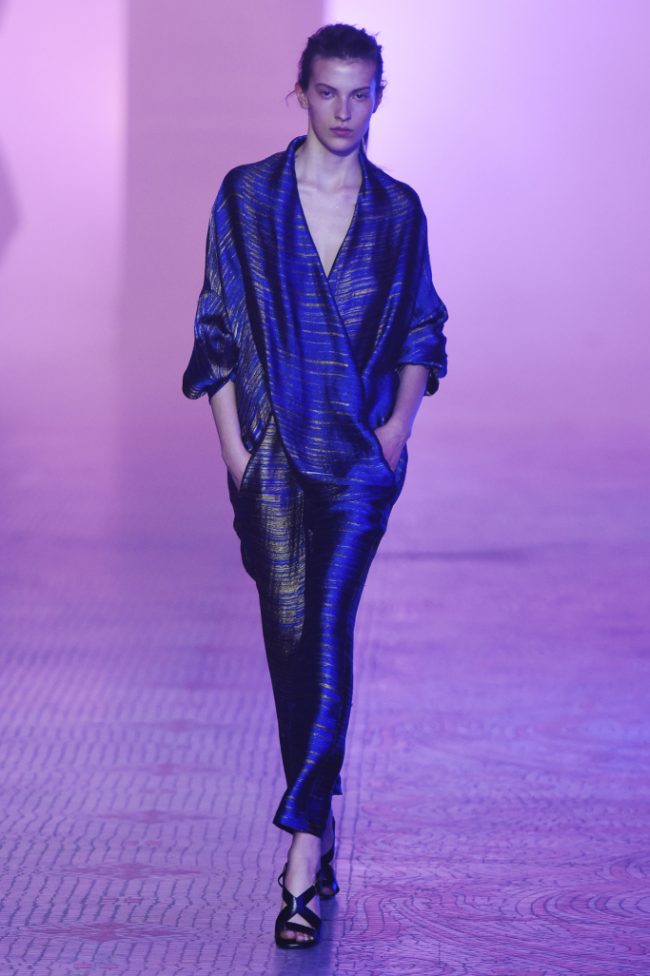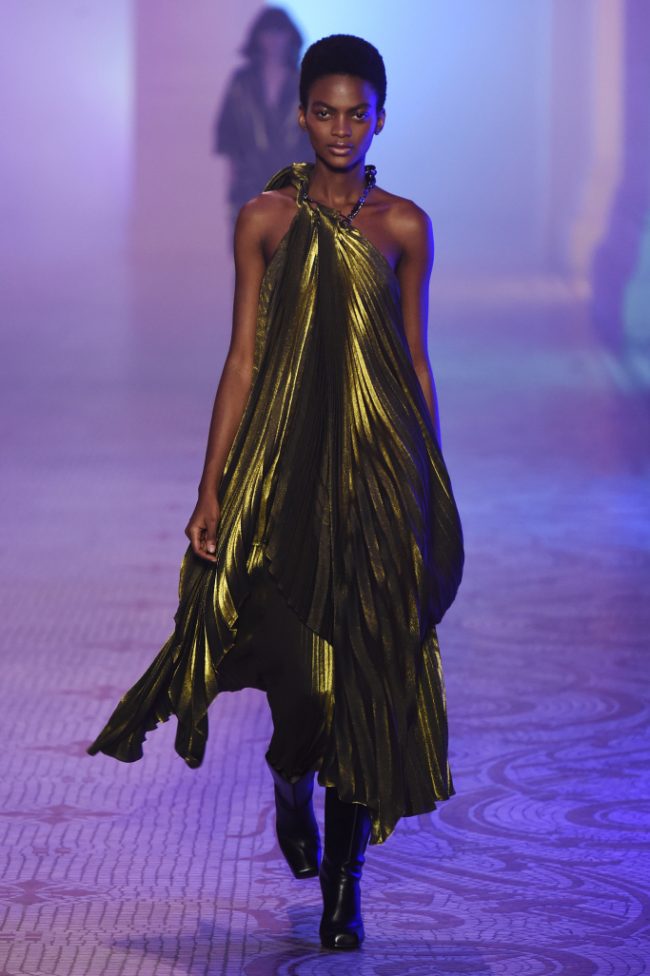 The Akris fall 2018 RTW collection was something that FINALLY stopped us in our tracks! Opening the show with electric blue separates paired with hide hair knee boots in vibrant green reminded us just what we expect and have been missing from PFW. This is the standard that should be set and met by all. Fortunately Akris didn't stop there. For outerwear statement pieces it would be hard to beat their metallic gold shearling jacket or long vest.  Lots of supple leather and rich fur trims helped to confirm Akris' luxury status, but it was the precise tailoring and skilled craftsmanship that made this collection something really special.   The OMG moment was a reversible swakara swing coat in a shade of raspberry so delicious it made our mouths water.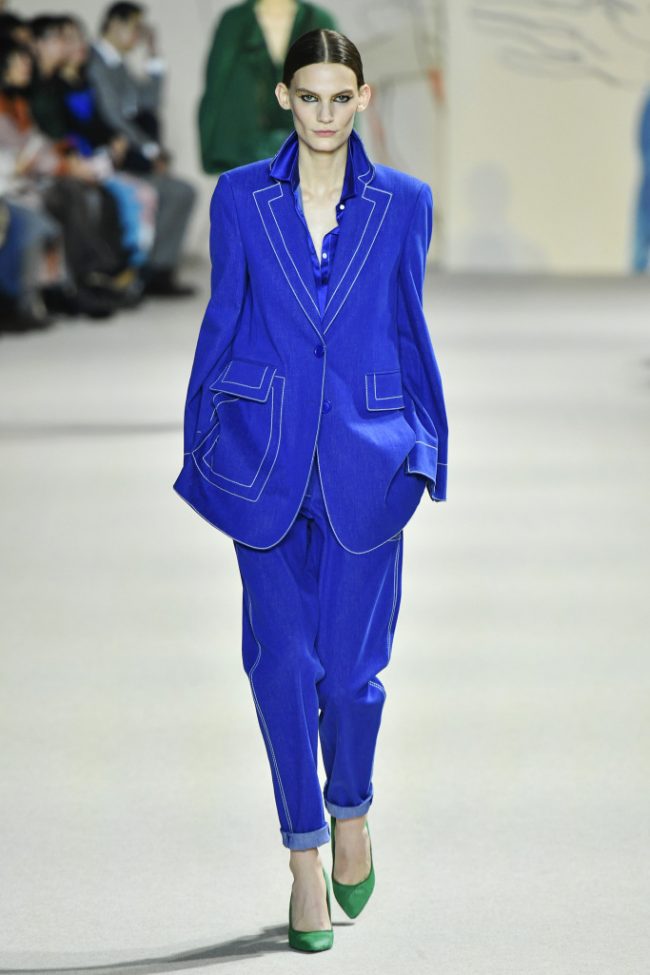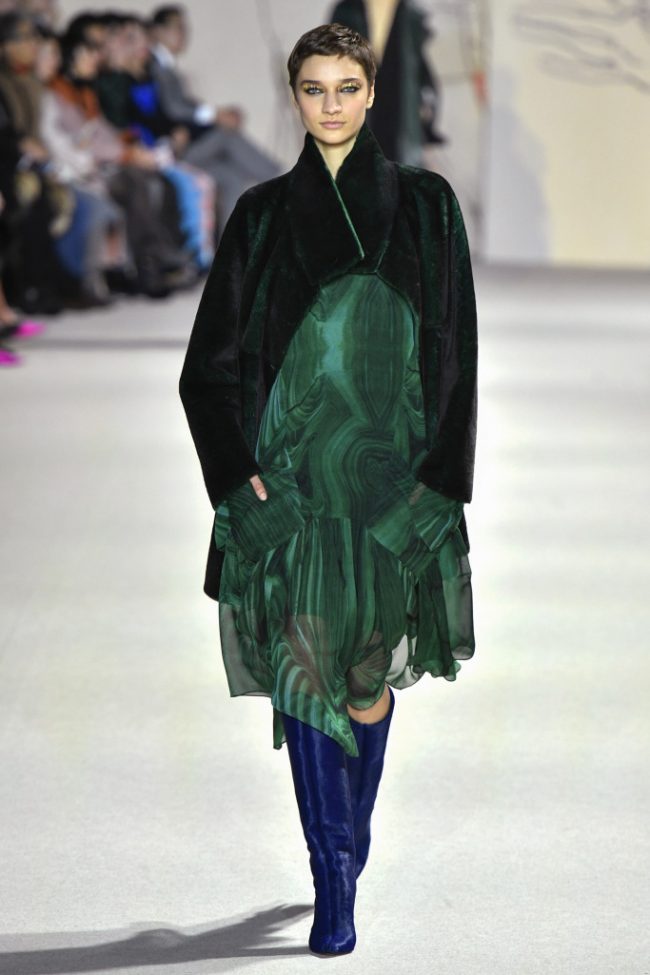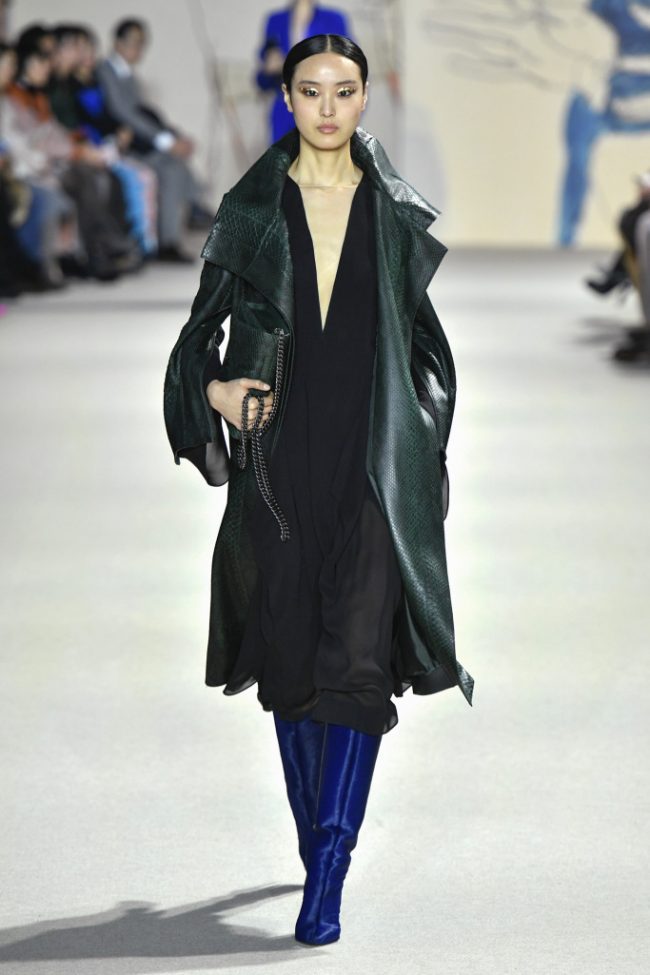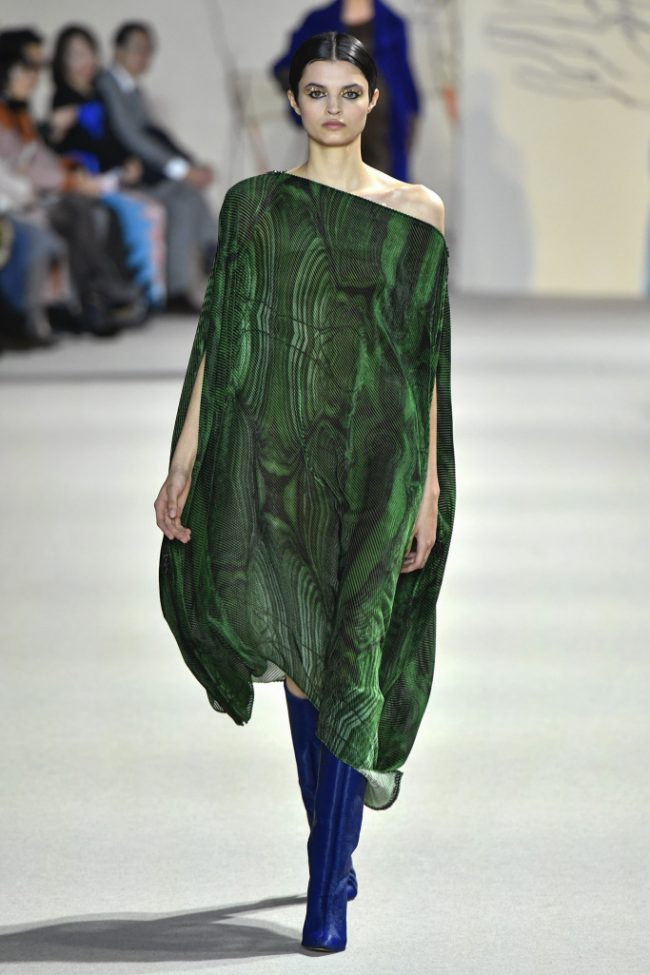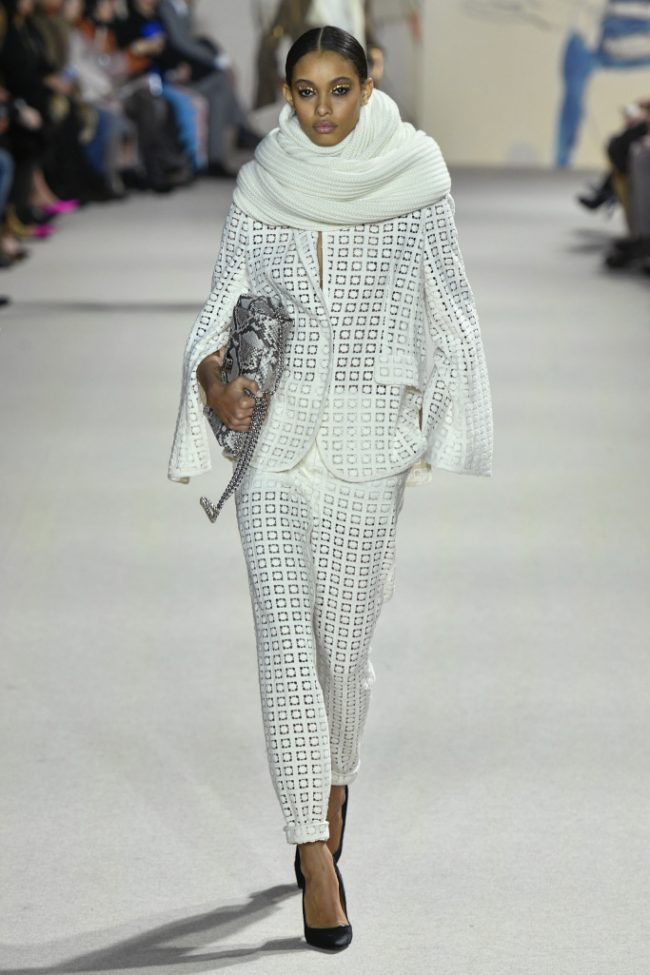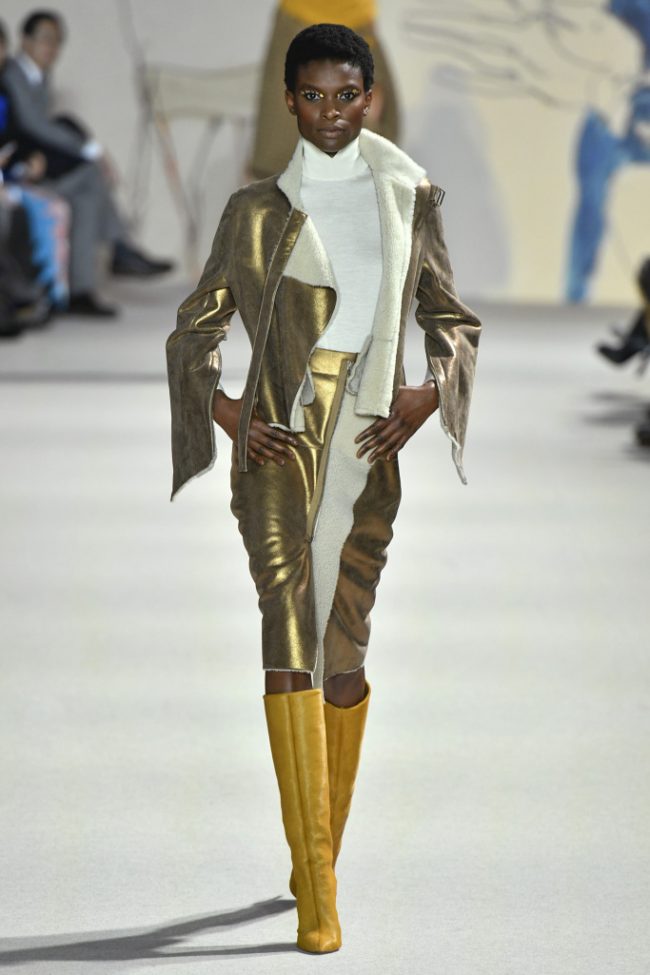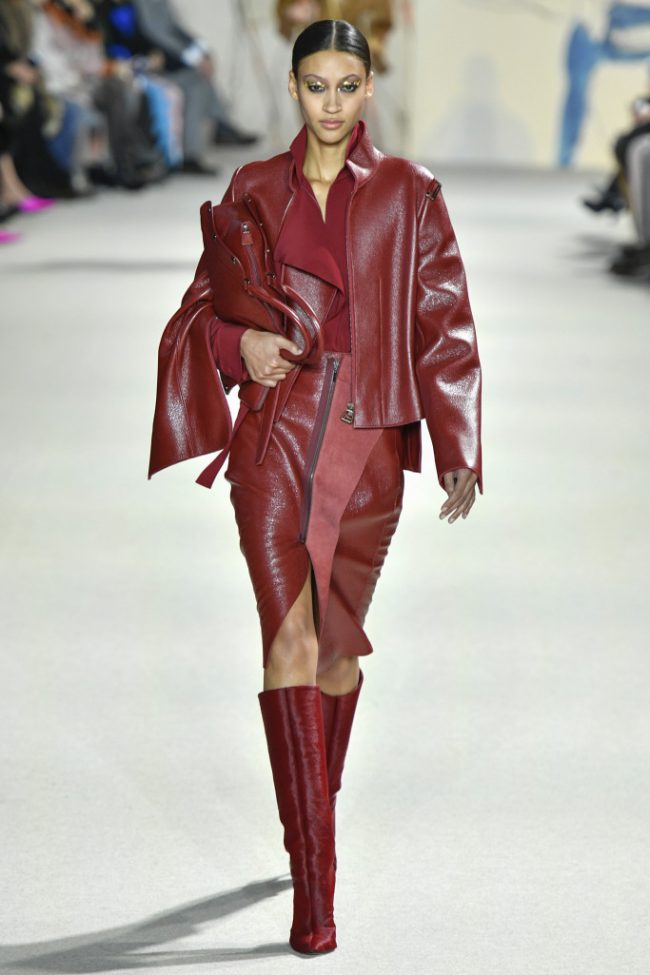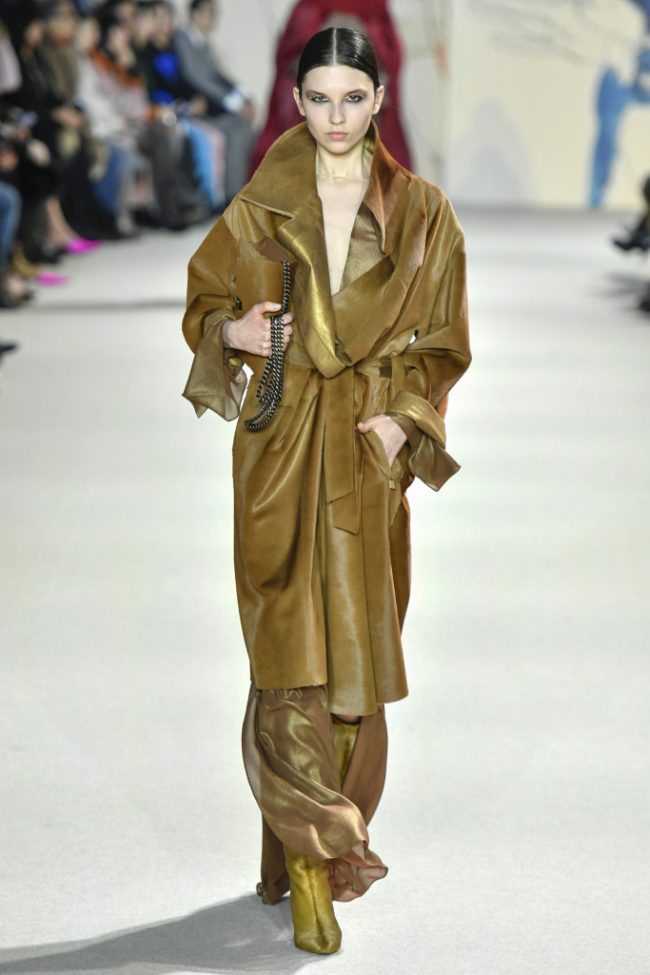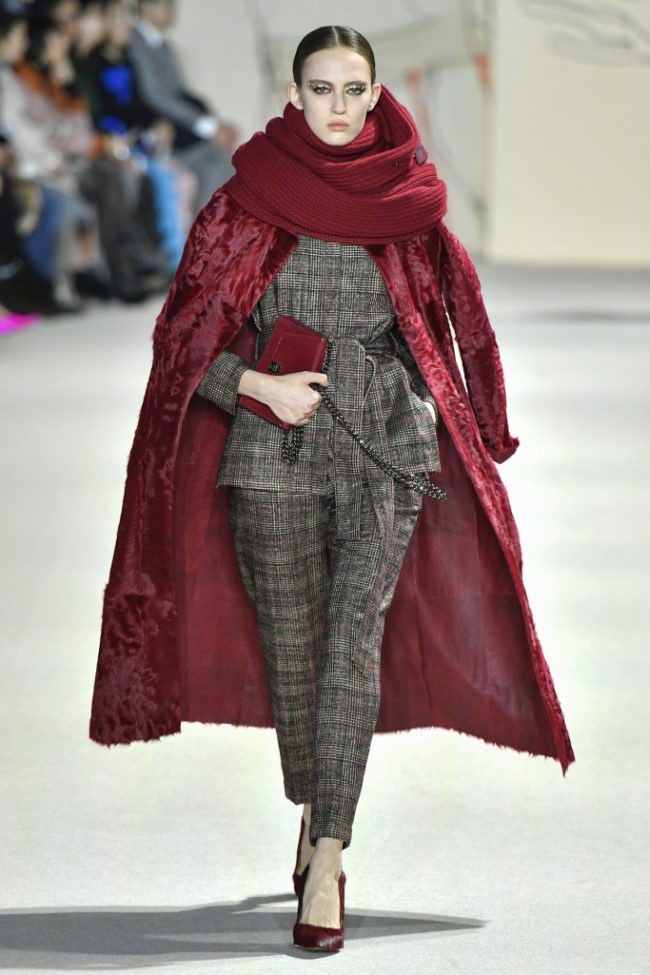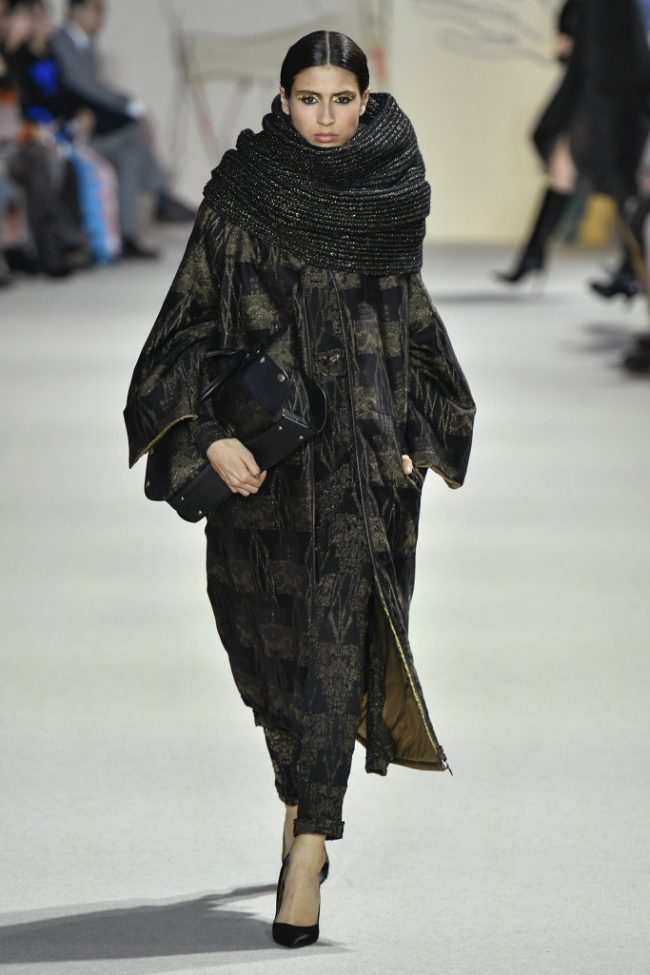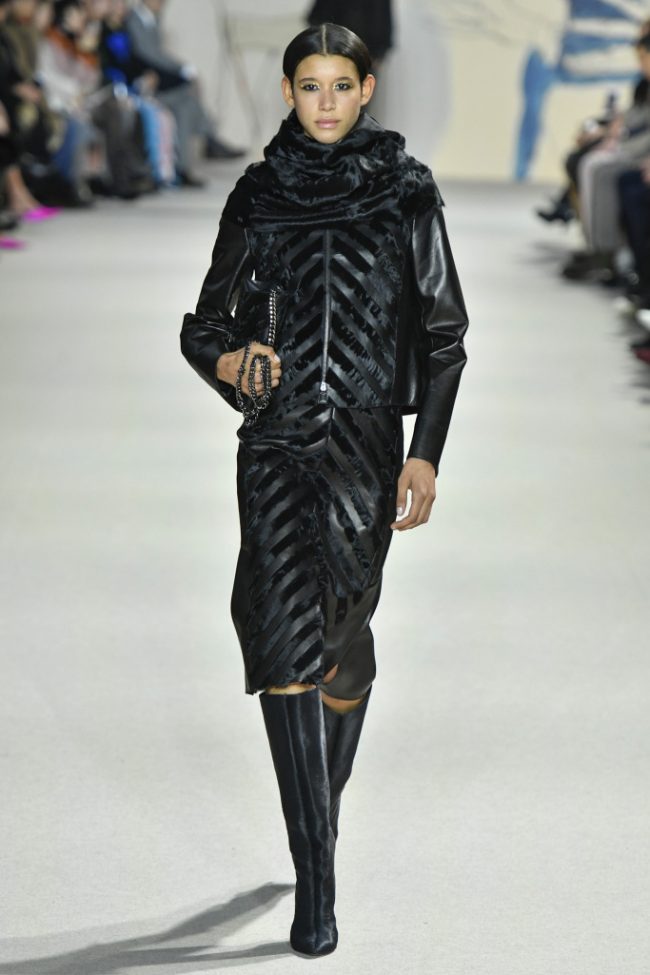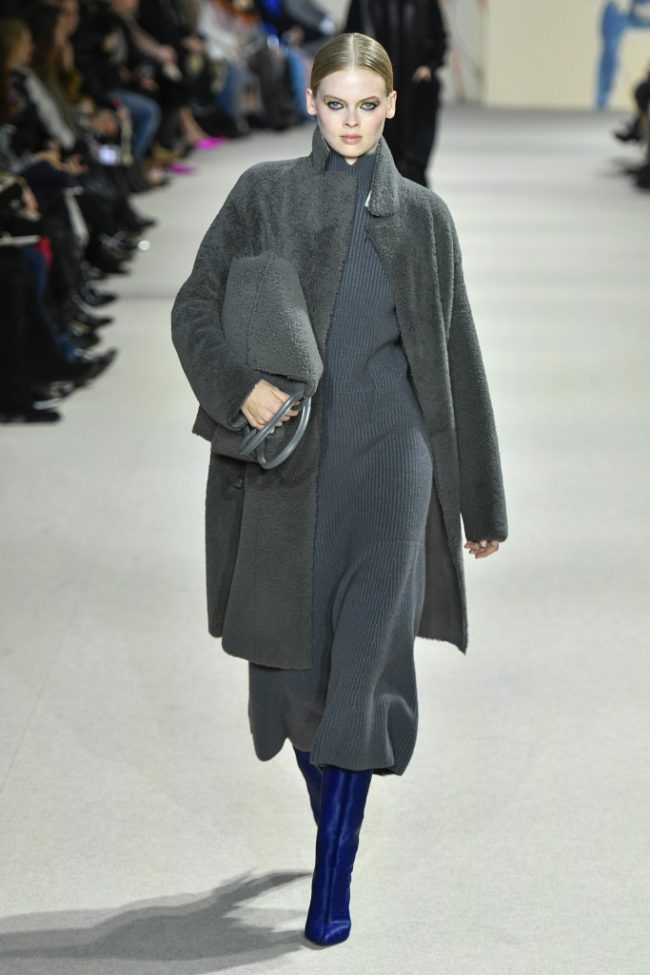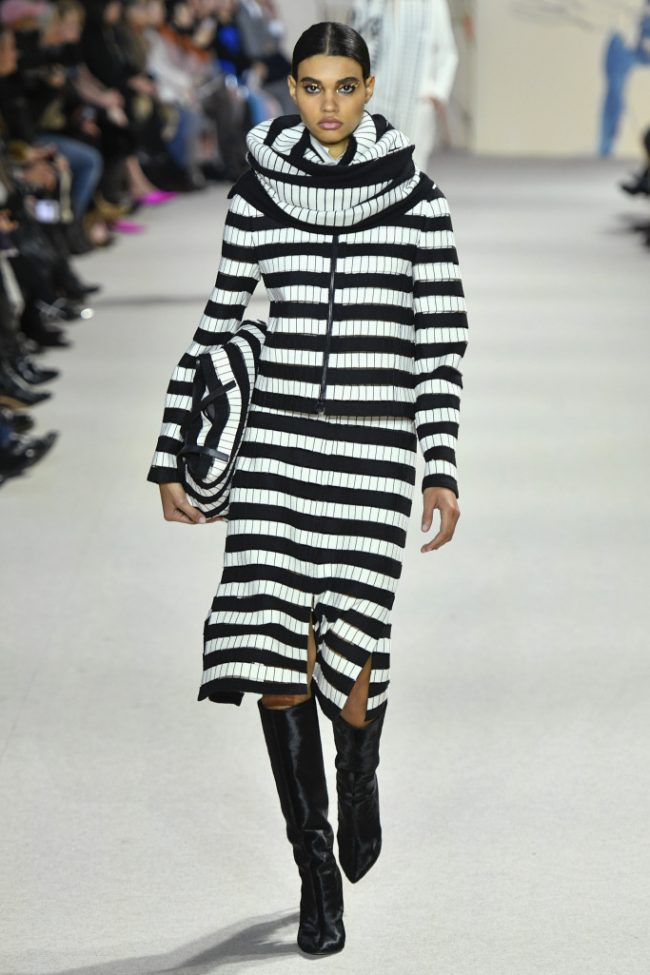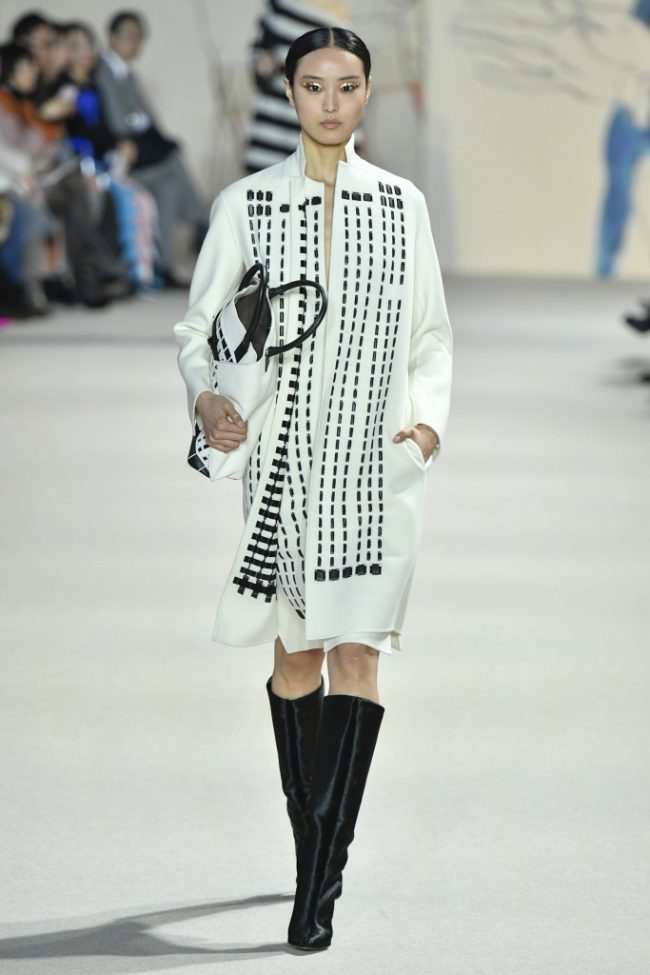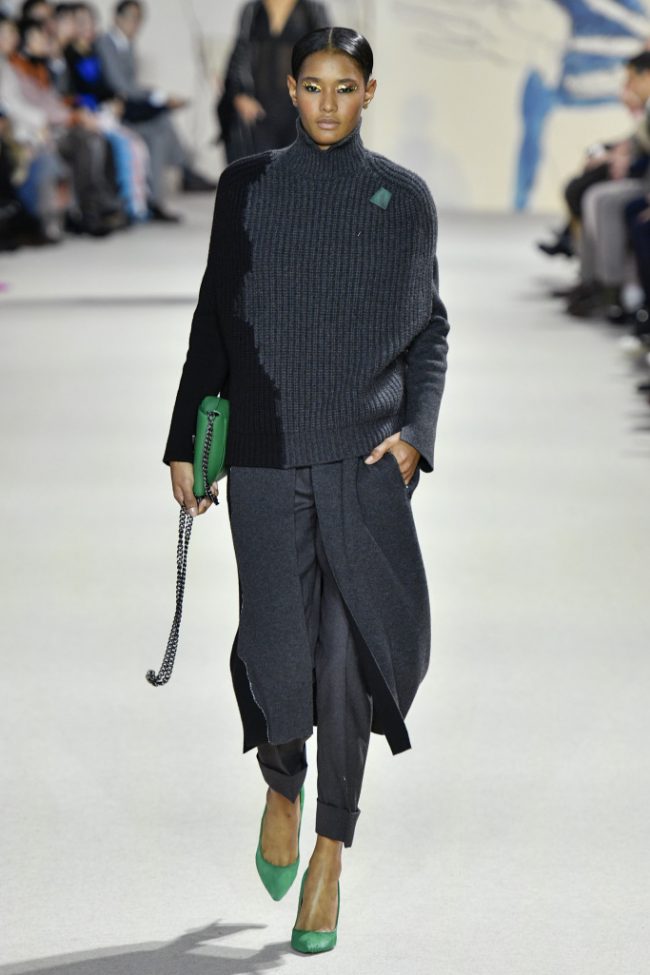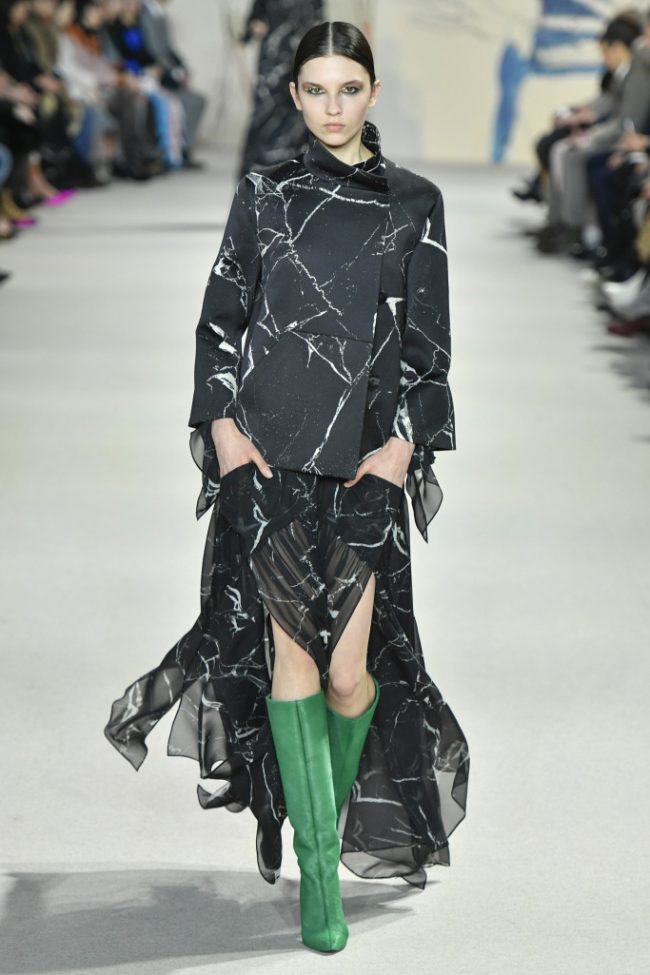 A message to all designers who are charged with and have the privilege to lead a legendary label into the future:  Pierpaolo Piccioli, the creative genius behind Valentino, shows you the ropes in his fall 2018 RTW collection. Delivering luxury and polish with a ladylike appeal, Piccioli remained true to the Valentino DNA.  Yet there was a fresh, modern vibe too.  A stunning floral motif on an intarsia mink coat was the perfect blend of rich and refined. Flowing dresses in fragile fabrics graced the runway with an effortless appeal.  Hooded capes were romantic and wistful.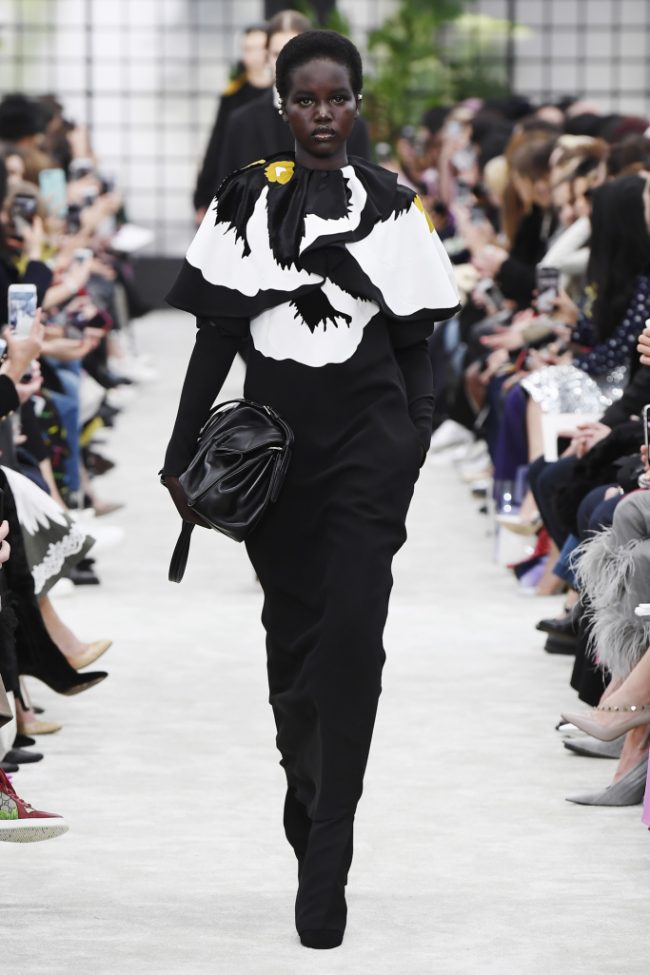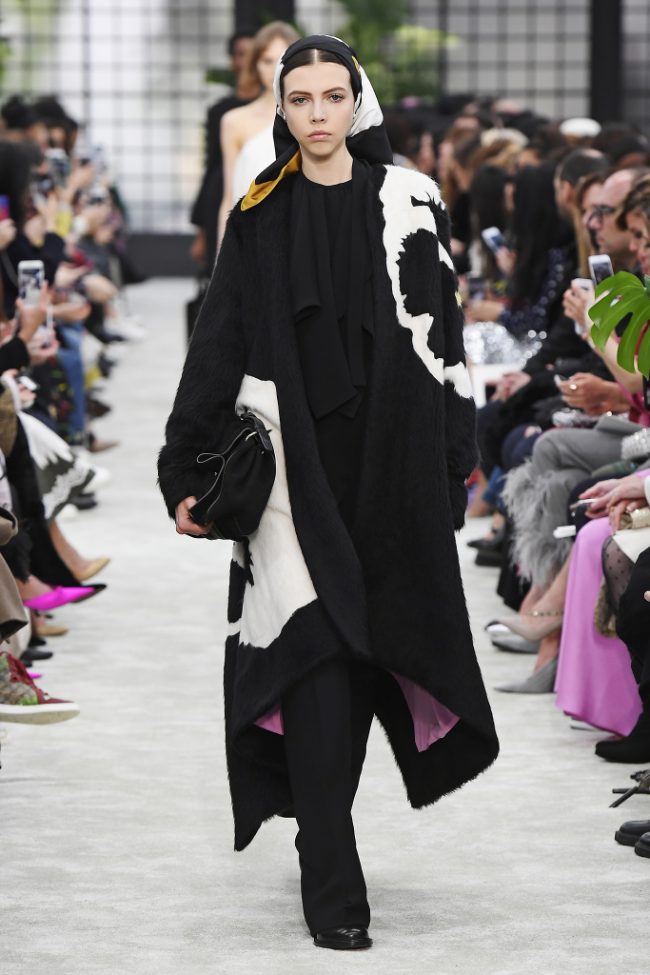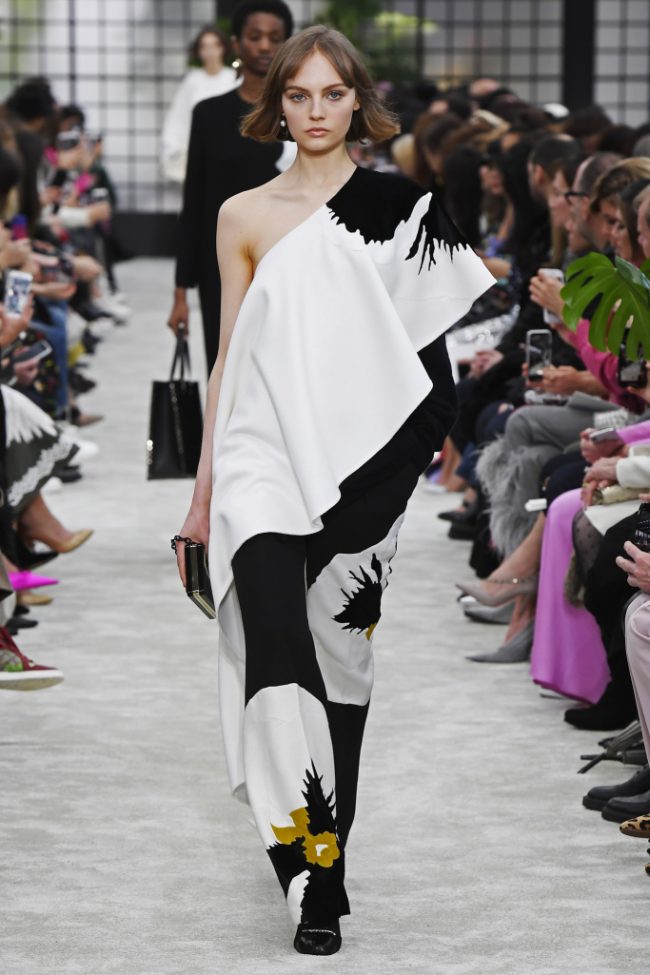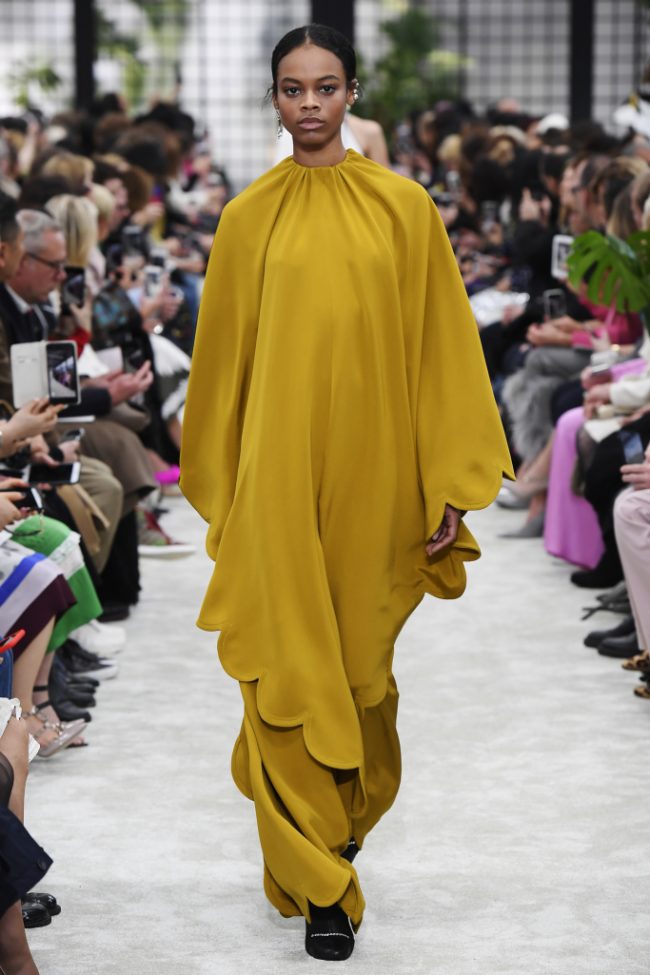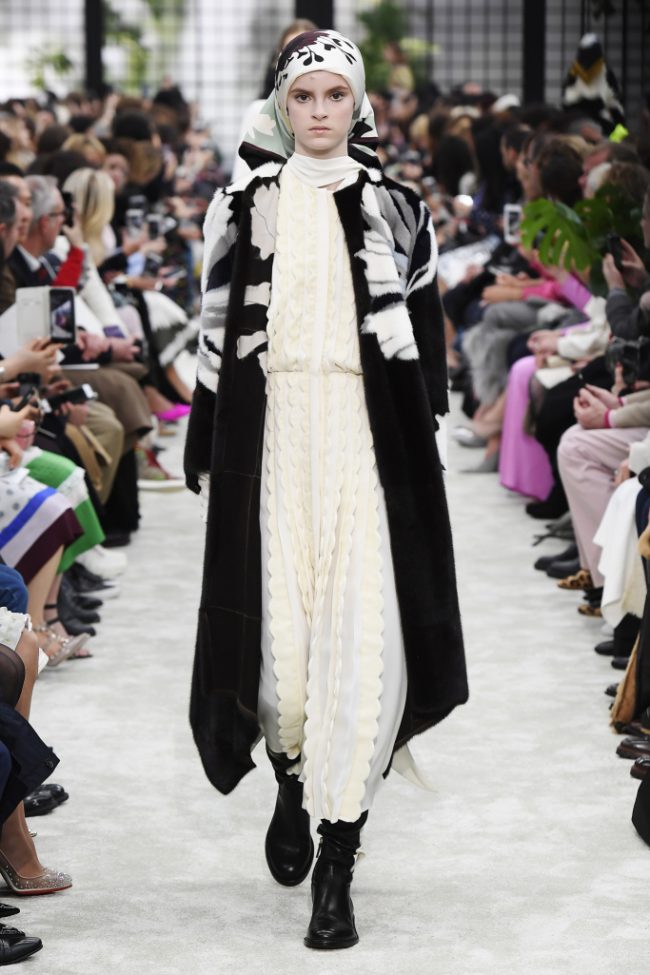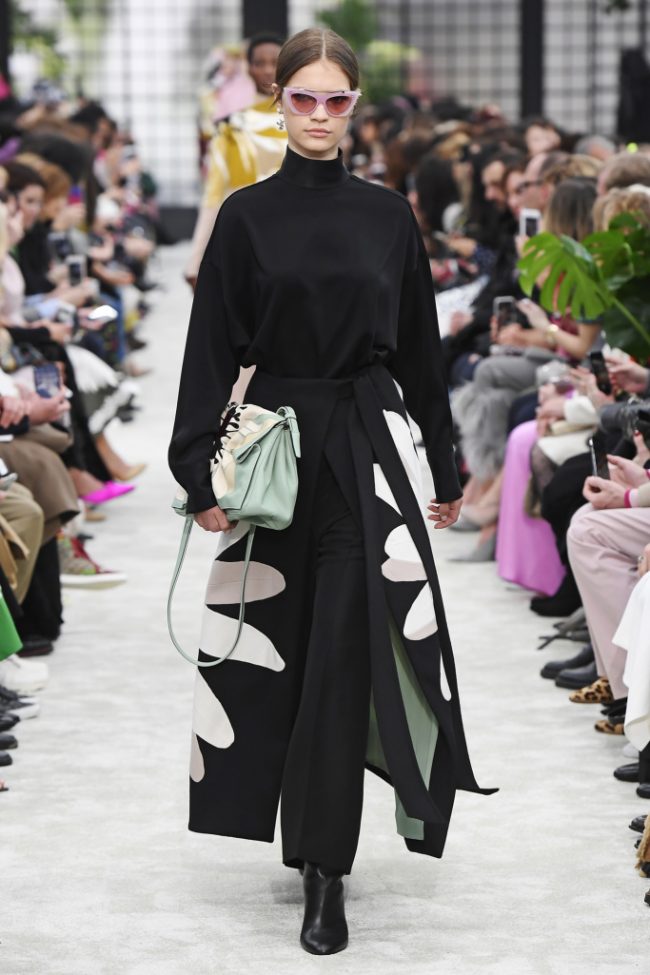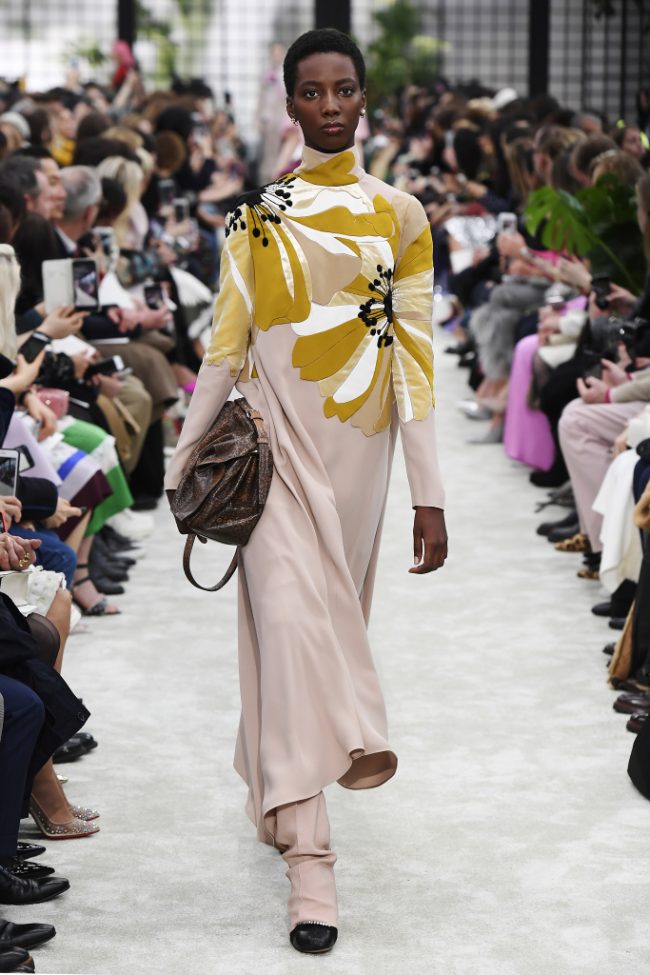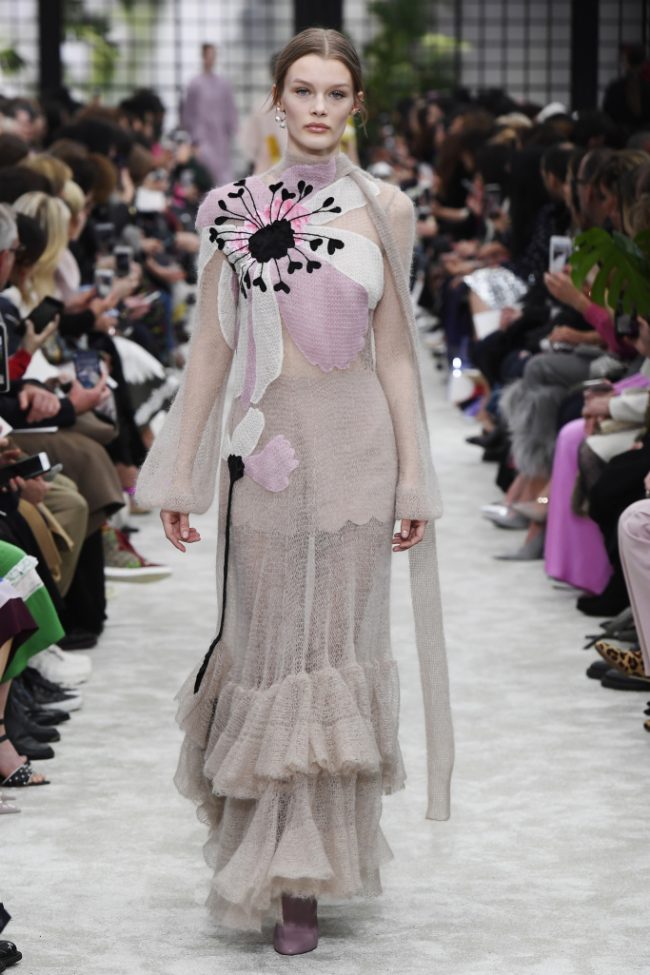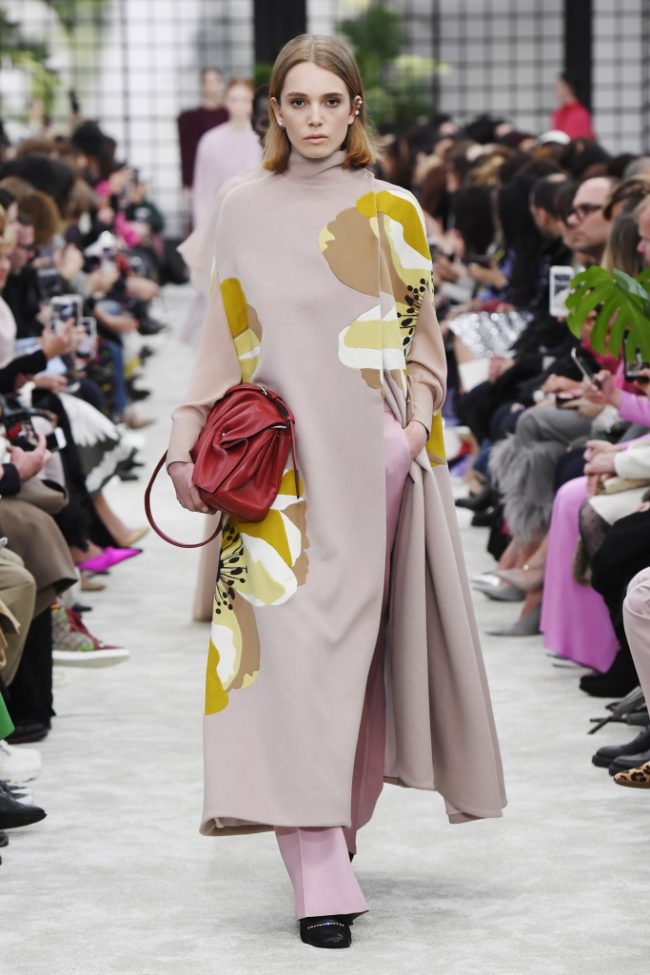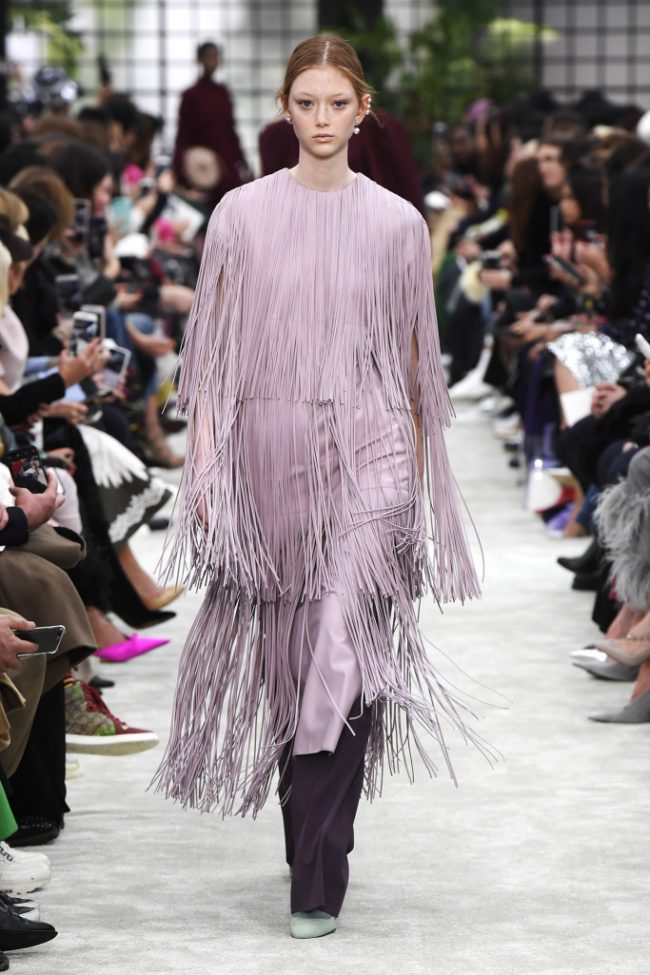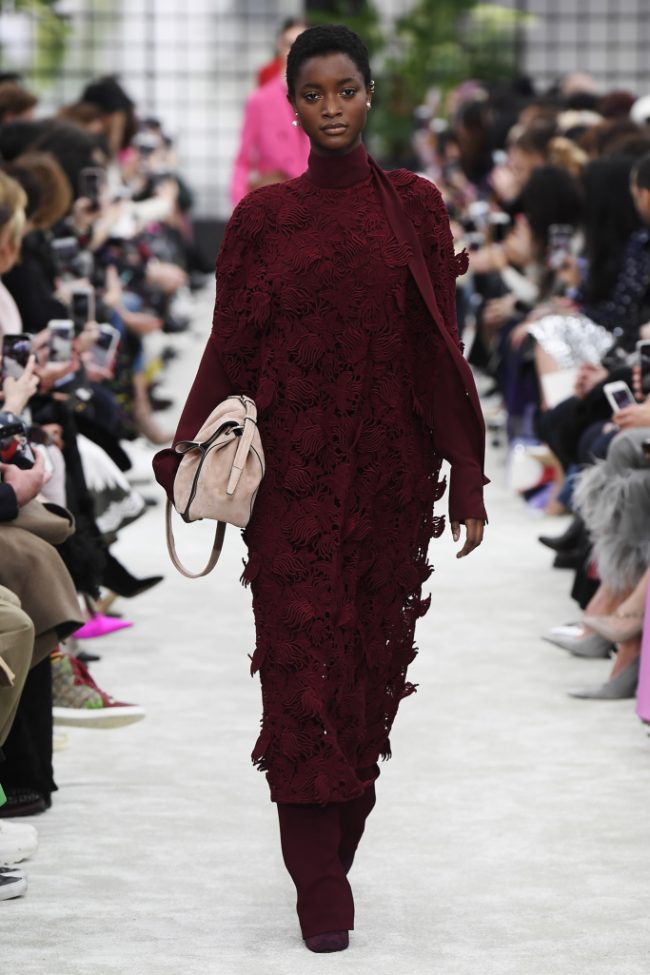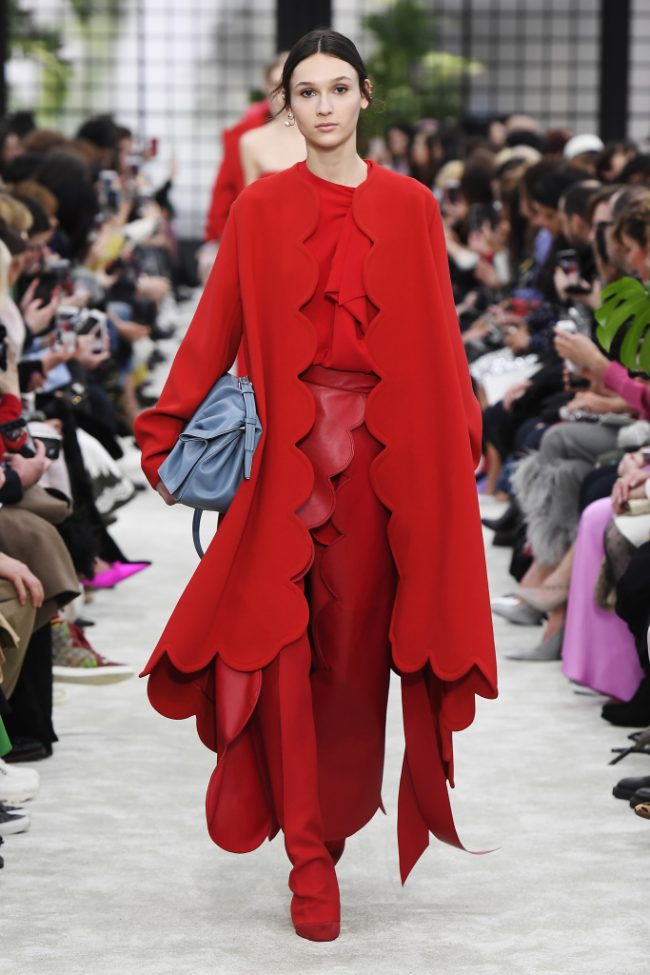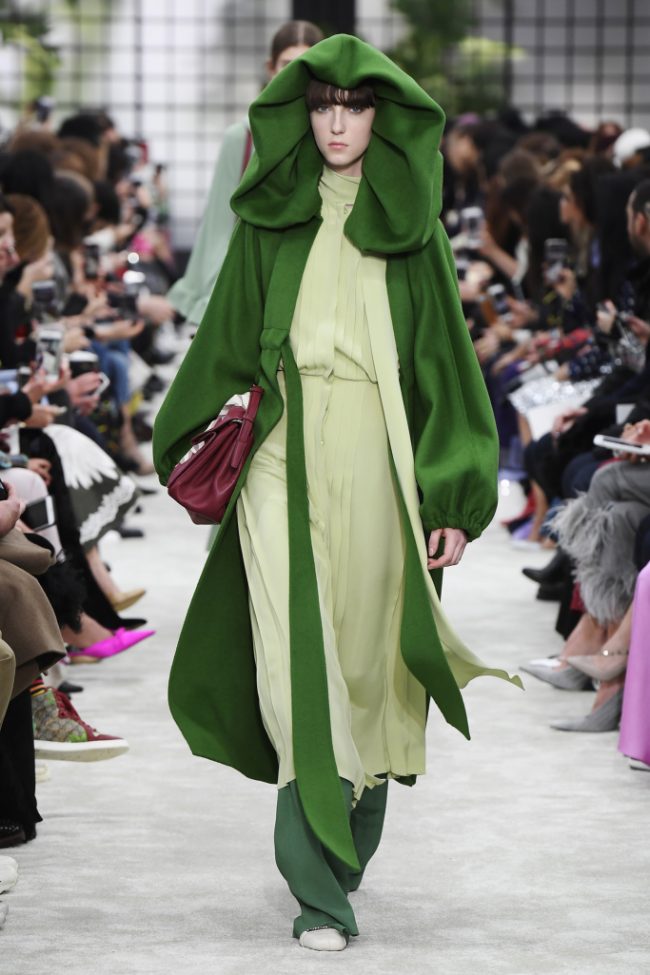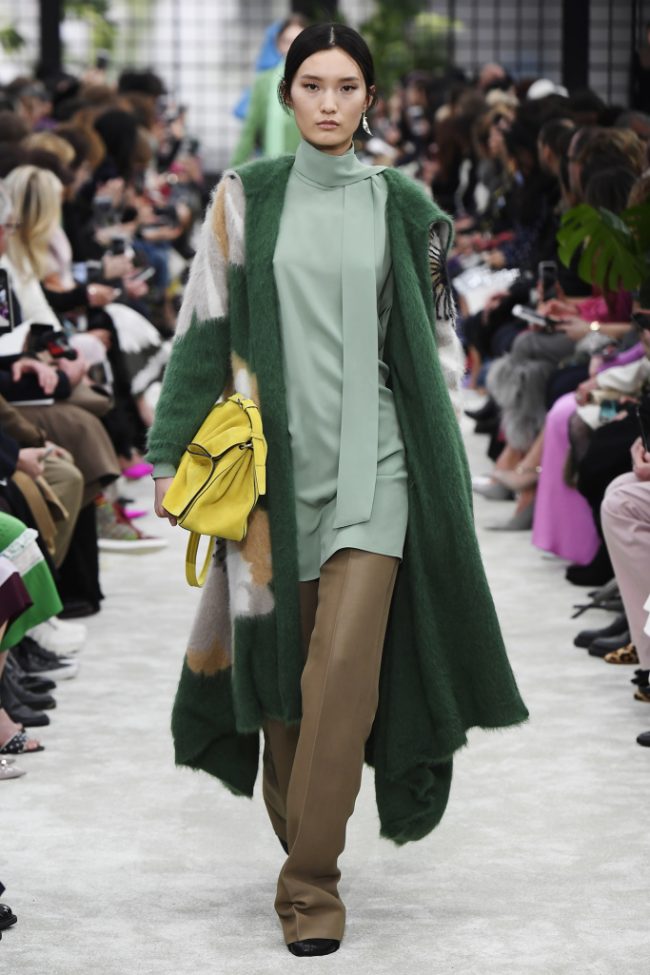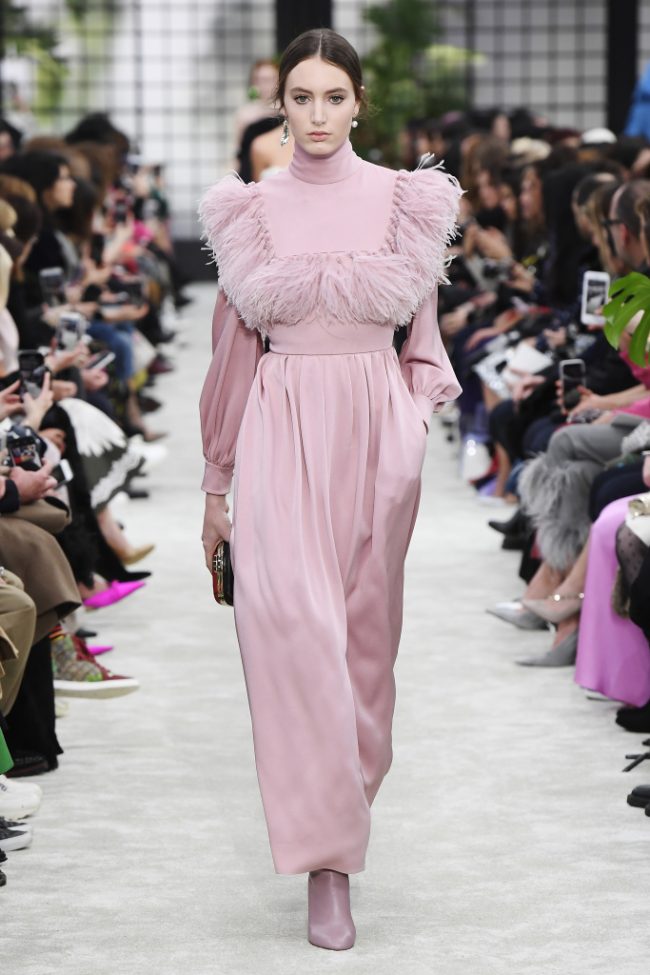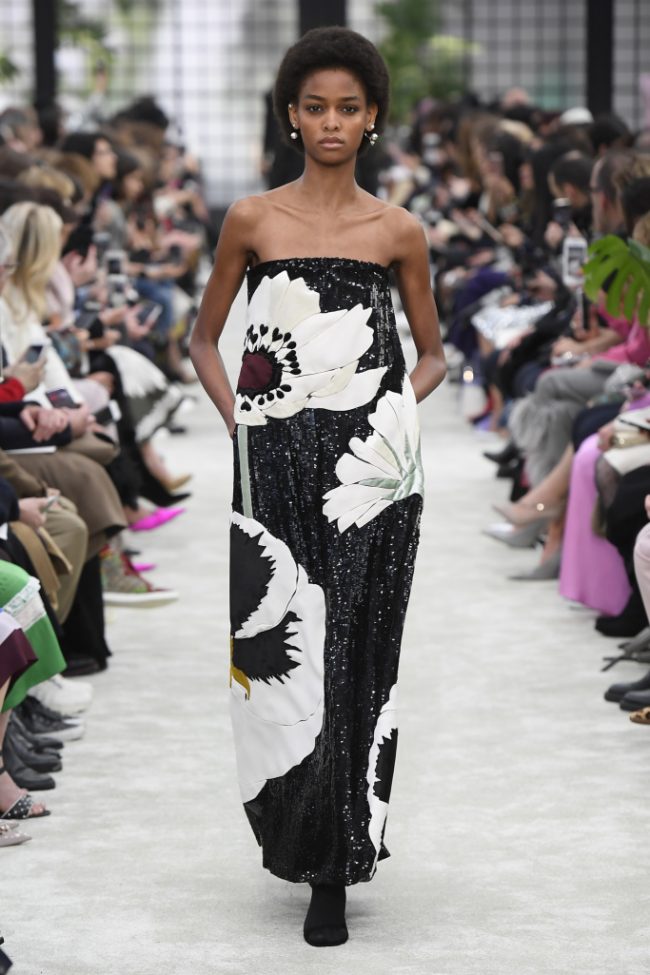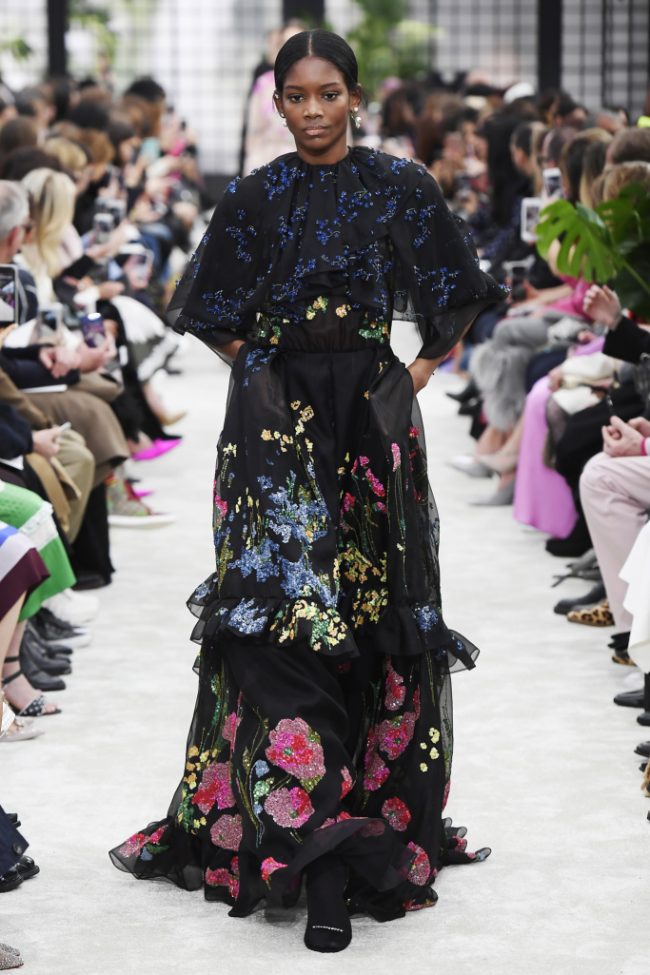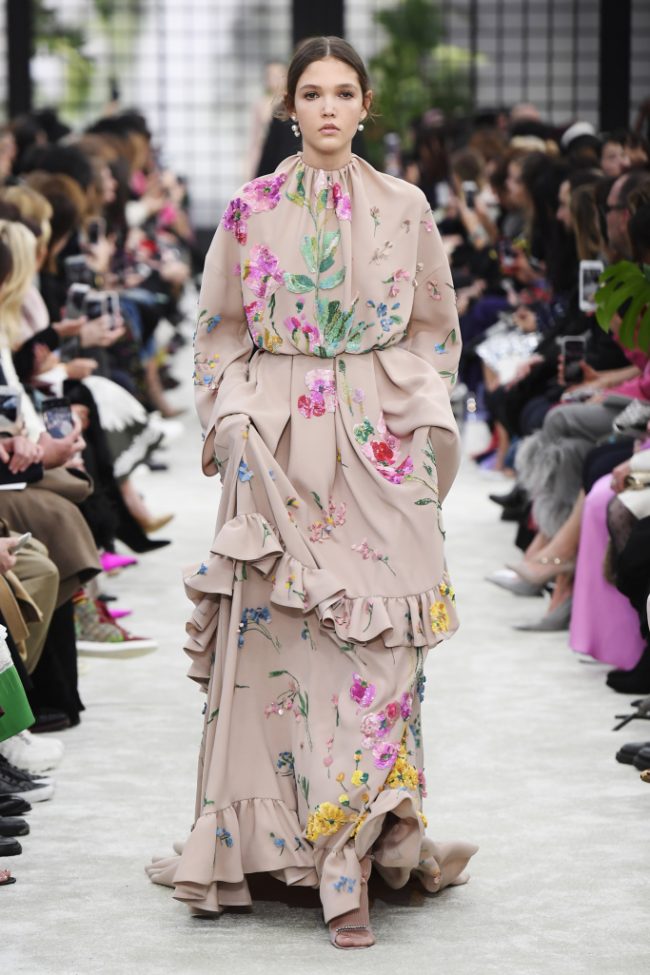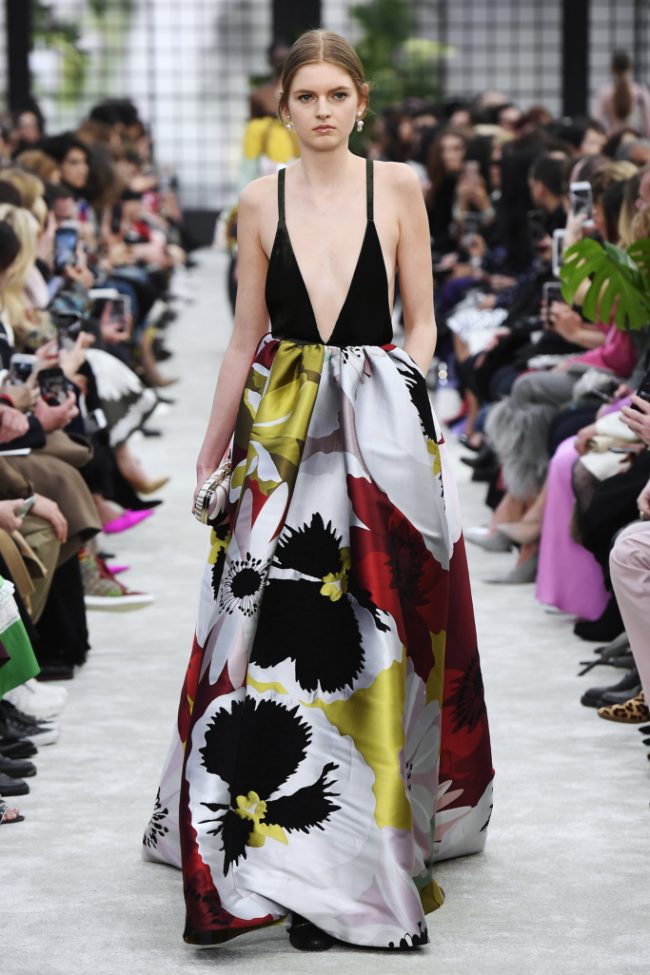 Maybe it was the interesting shapes, or perhaps it was the innovative tailoring, but the sculpted puffer coats in Masha Ma's fall 2018 RTW collection offered some of the most exciting crafted street chic that we've seen this season.  With outerwear this inspiring we almost want to jump right over summer and into fall.  Squid ink colored crinkle patent leather shearling was equally potent in an anorak or a  cropped aviator jacket. Her deconstructed denim shearling was unlike anything we've seen reflecting an organized chaos that is sure to appeal to the young and restless.