PARIS Fashion Week Fall 2018 PART 6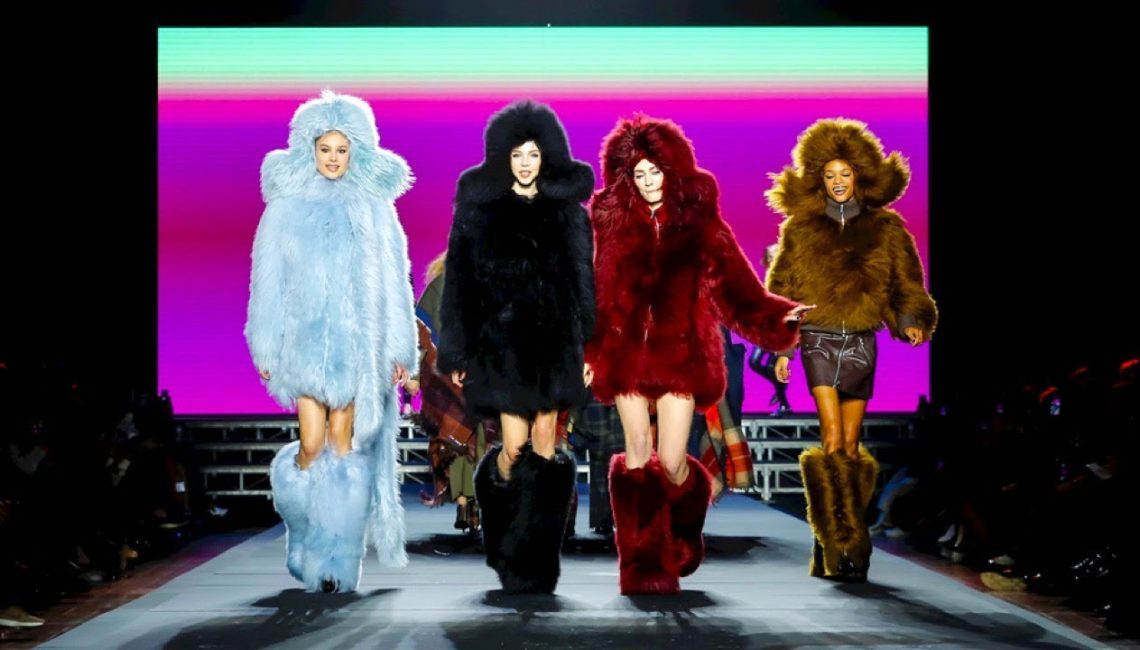 More from Paris as we continue to digest the fall 2018 collections and examine the role that fur is playing in outerwear, RTW and accessories….
Paris Fashion Week Fall 2018… A Romantic Love Affair
Certainly not our favorite Elie Saab collection of all time, his fall 2018 RTW hit with a thud. Maybe our expectations for Saab are way too high, but look, the man has set the bar so high even he can't reach it all the time! Sure, he featured the intricate lace, feathers And detail he is known for.  But this collection was relatively sedate, buttoned up, and a bit old lady(ish) , muddled in black lace and tiny prints. Not all was lost, however. A prairie style dress dotted with mink pom poms topped off with a high collar fox wrap was just the kind of Saab signature luxury we love so much. A square shouldered blue fox bolero hinted at 80's power dressing and conveyed confidence and sophistication. He included black goat hair shoulder trim on a floral coat which was youthful and edgy.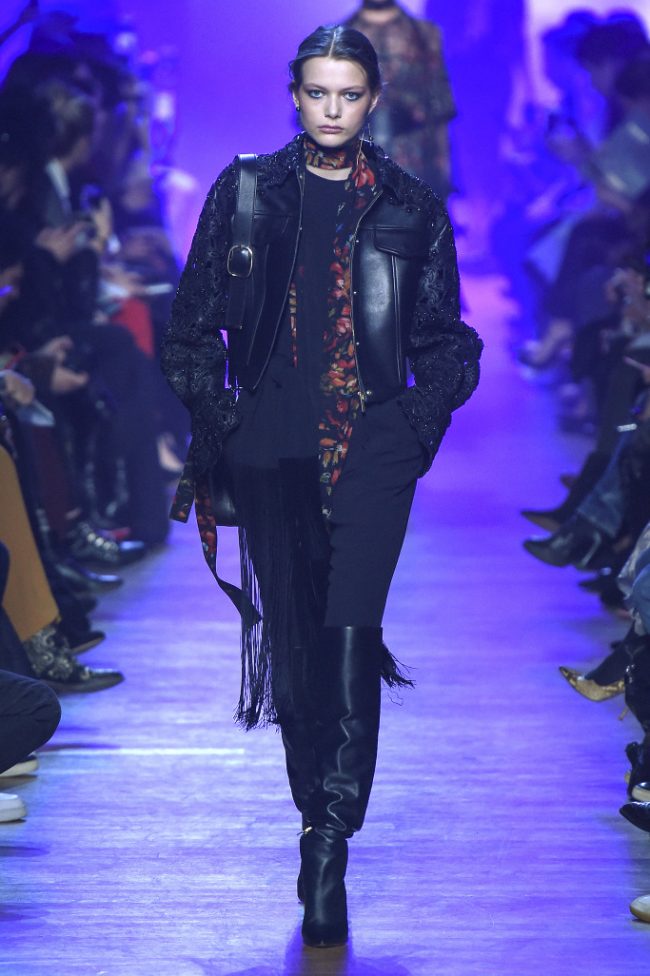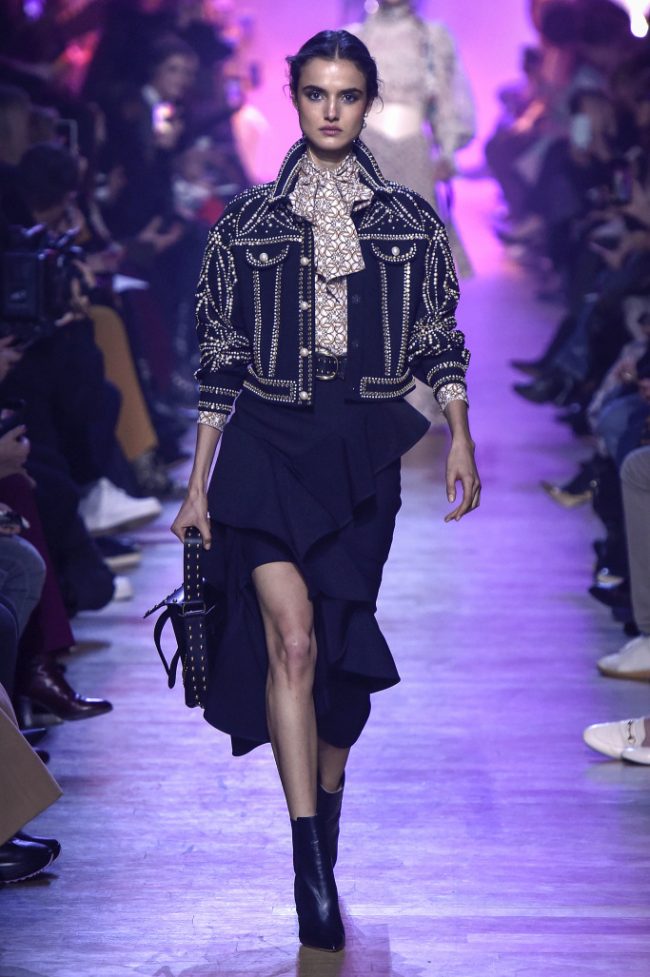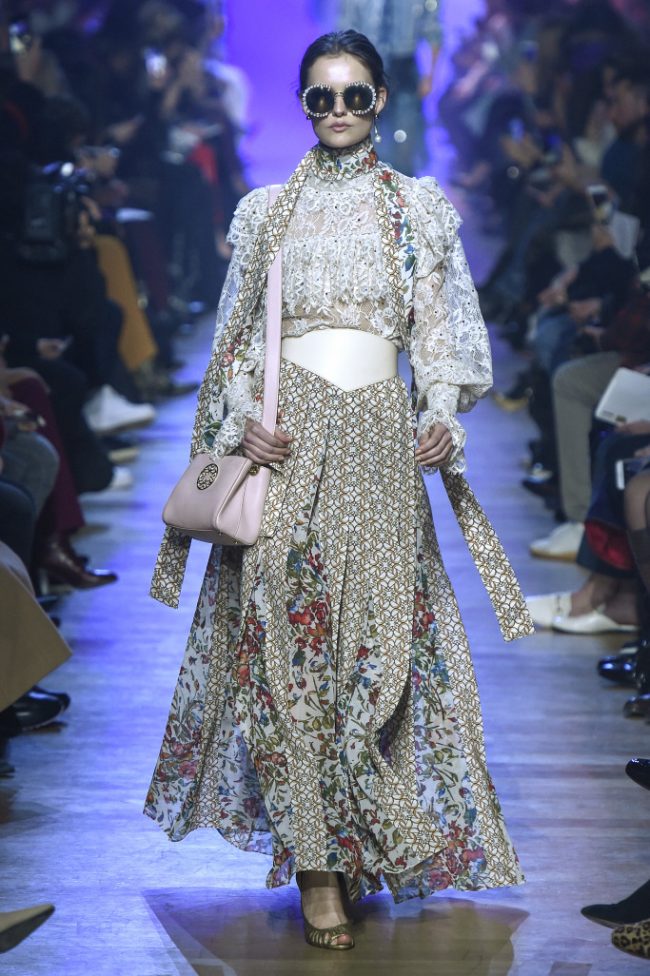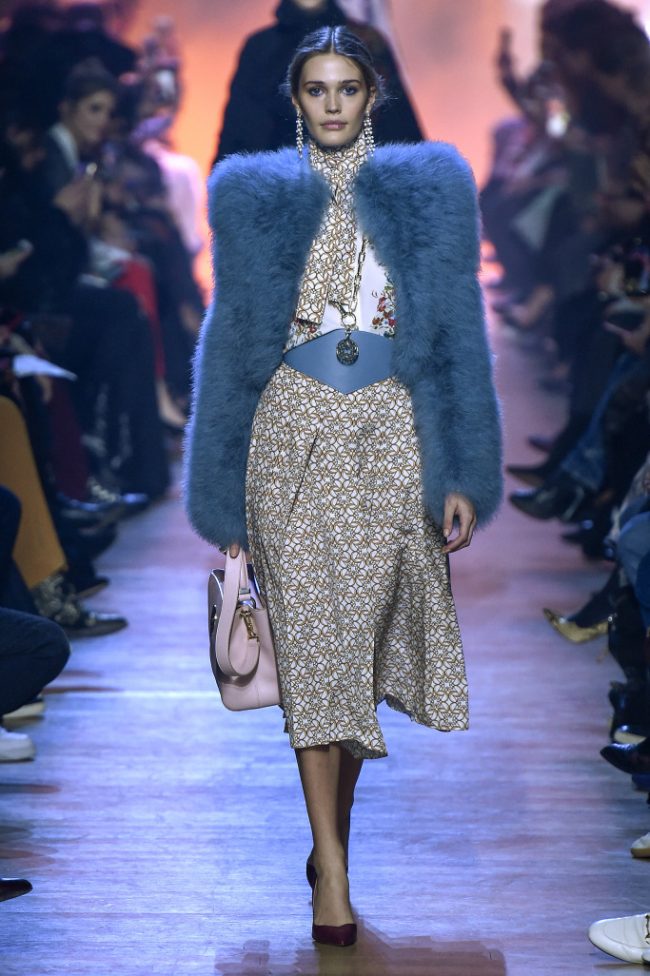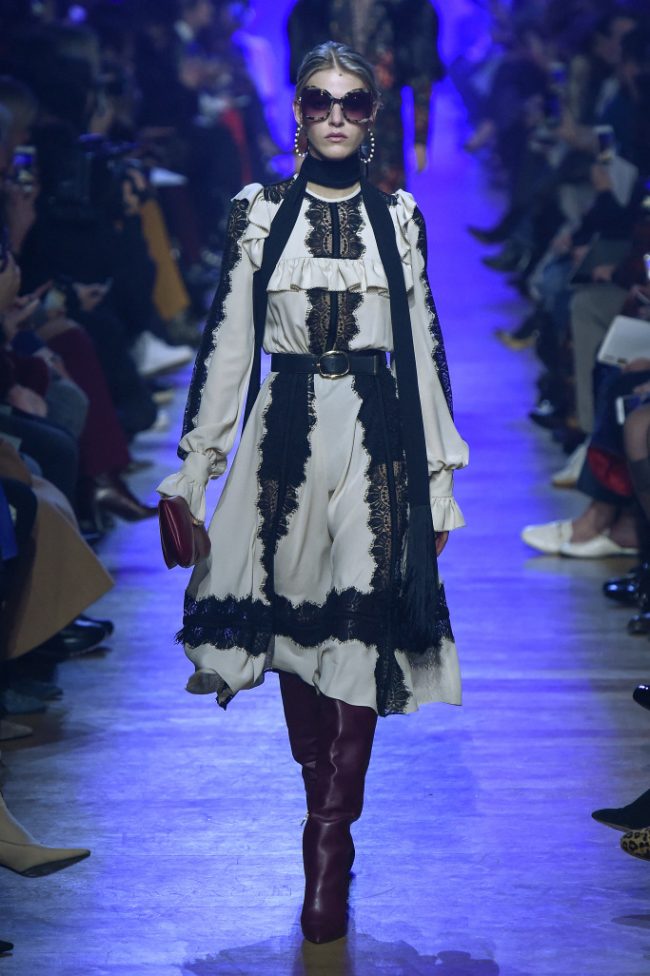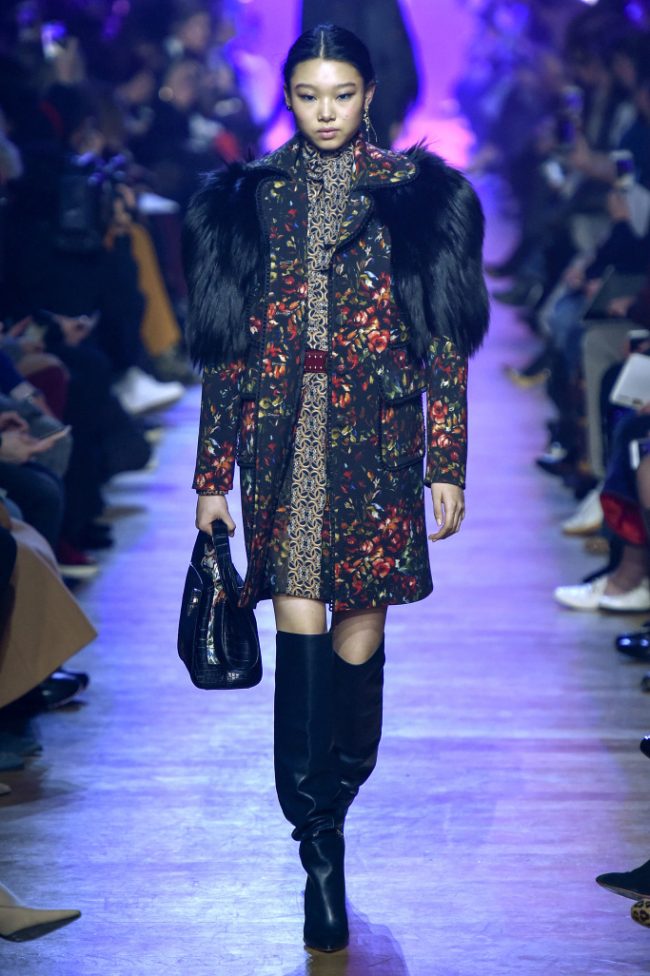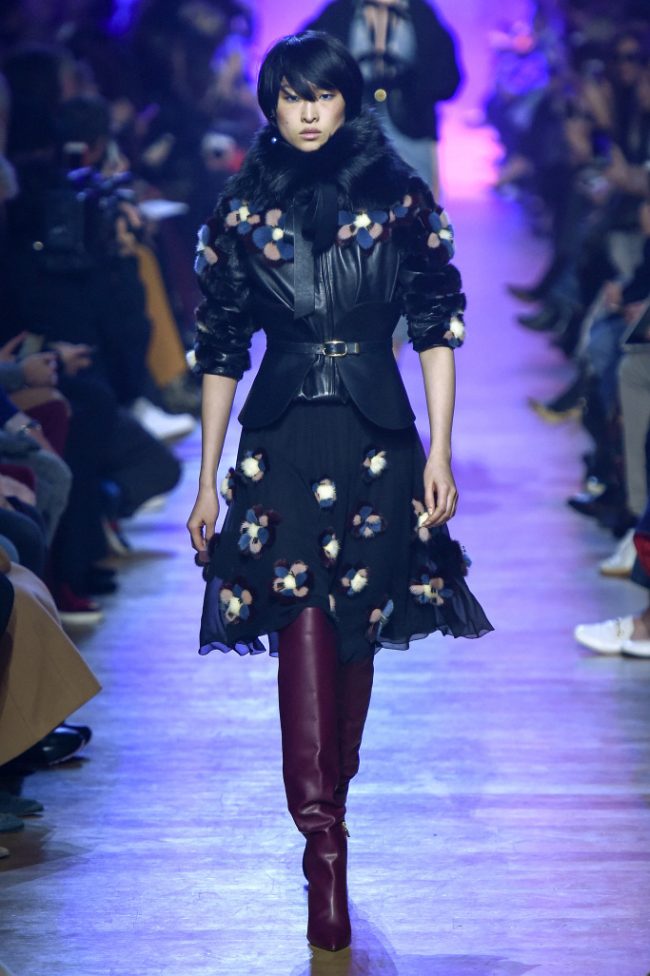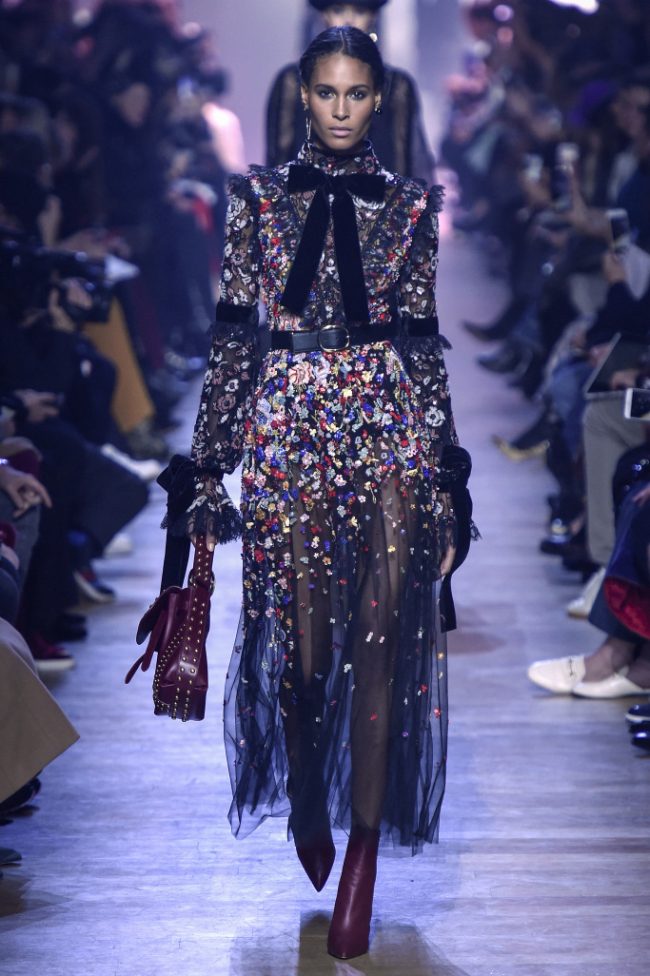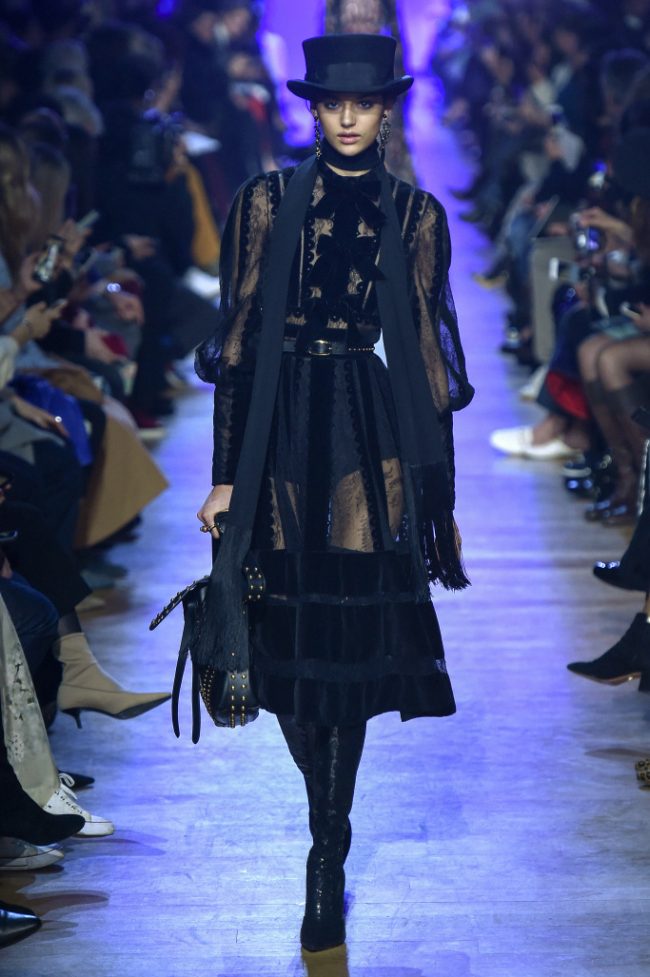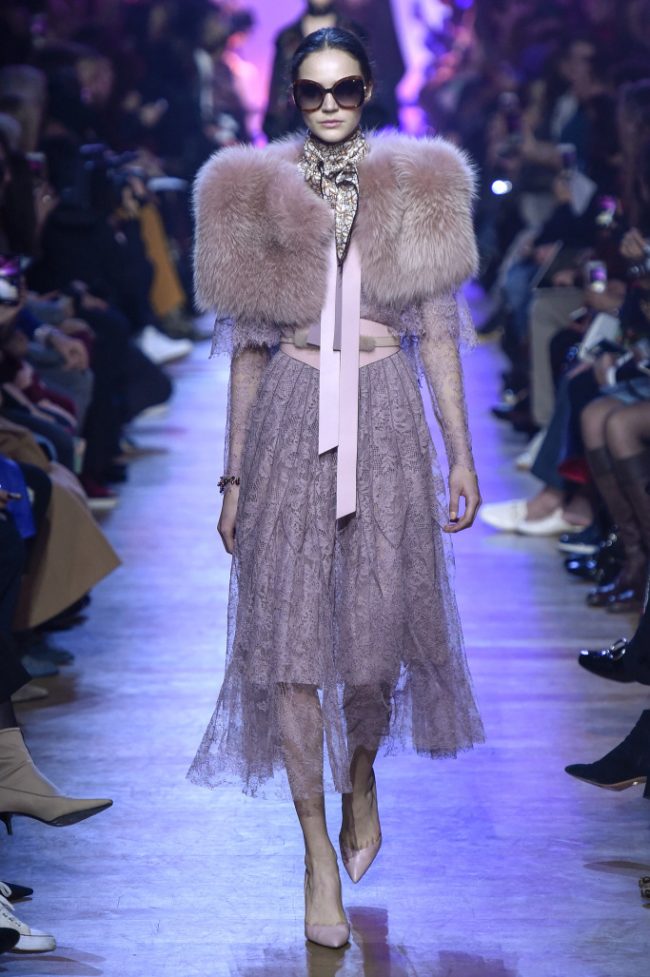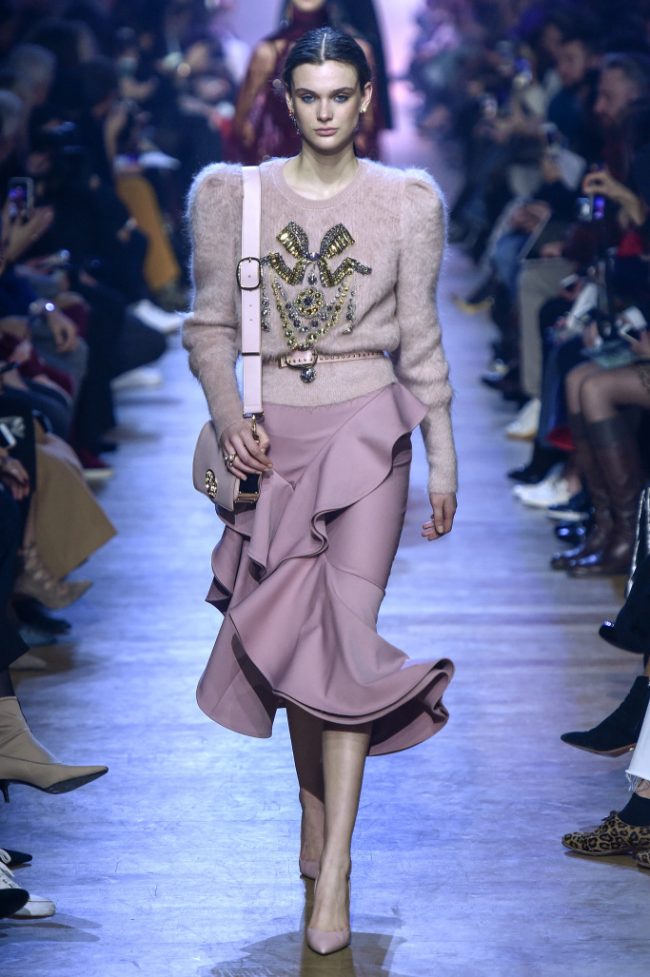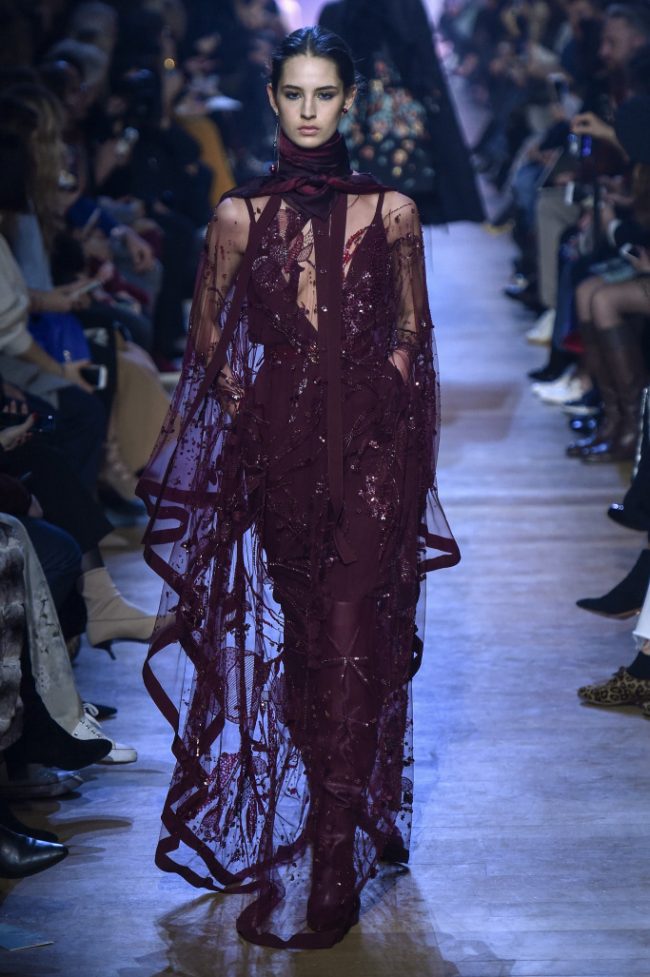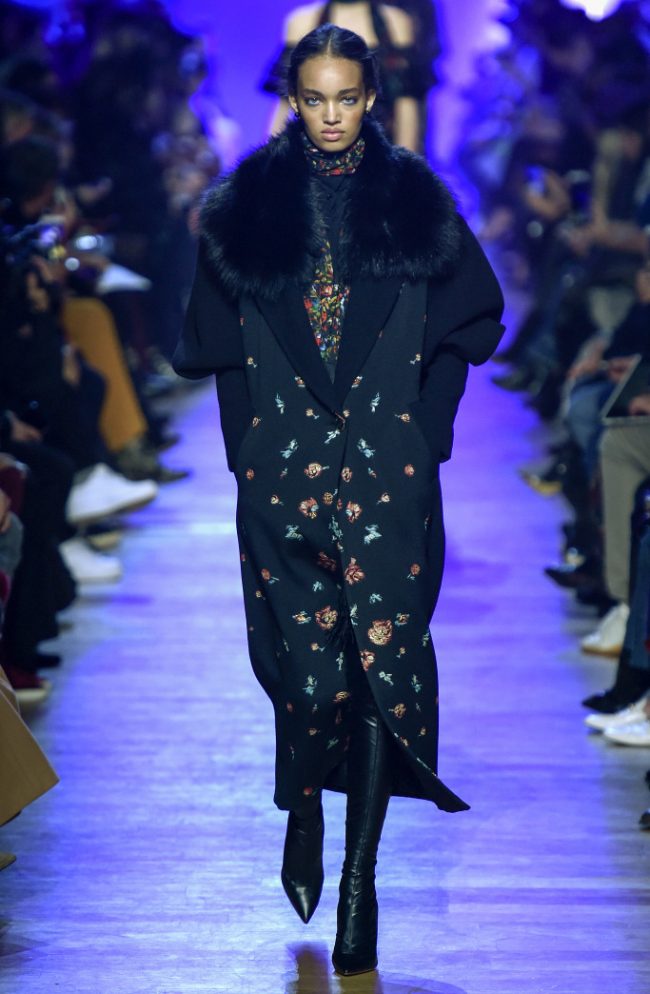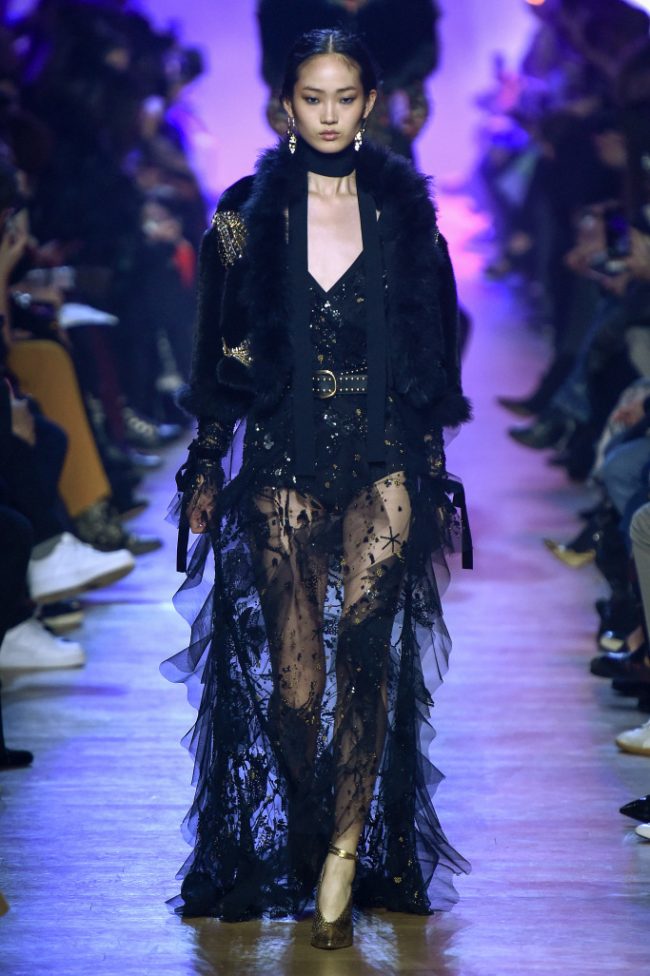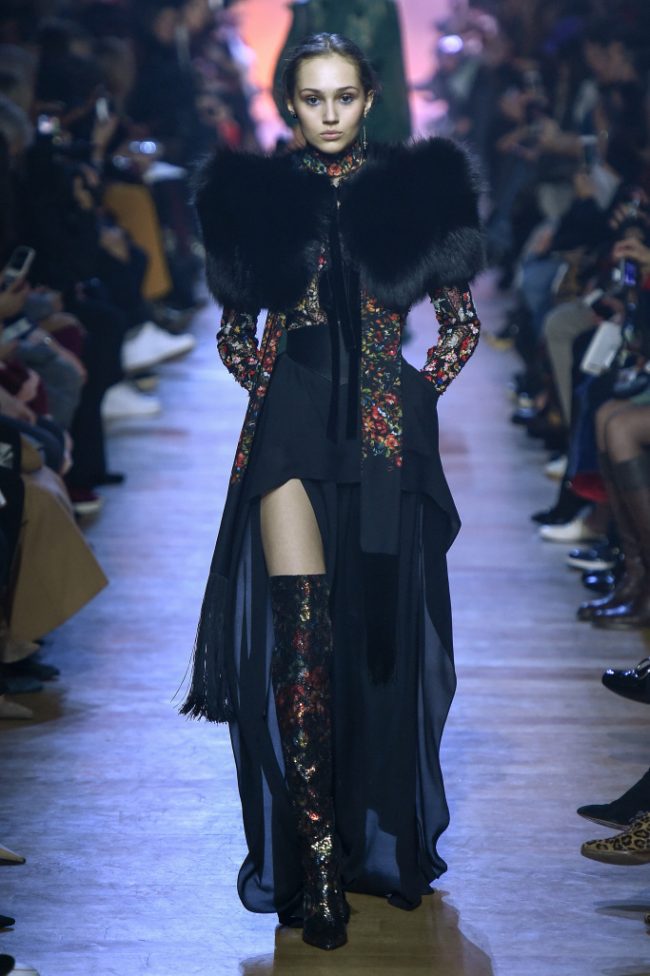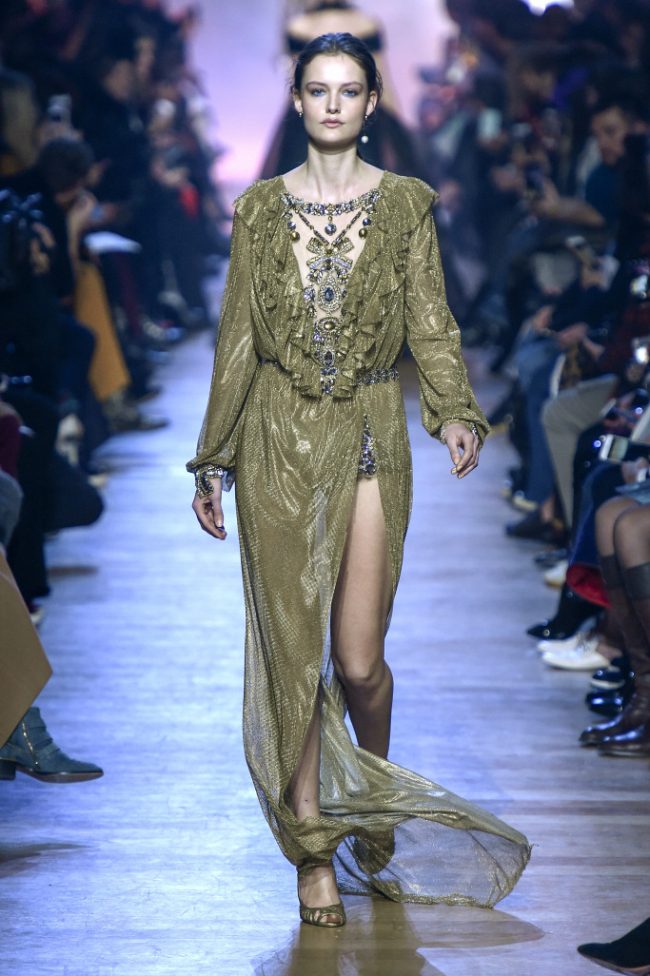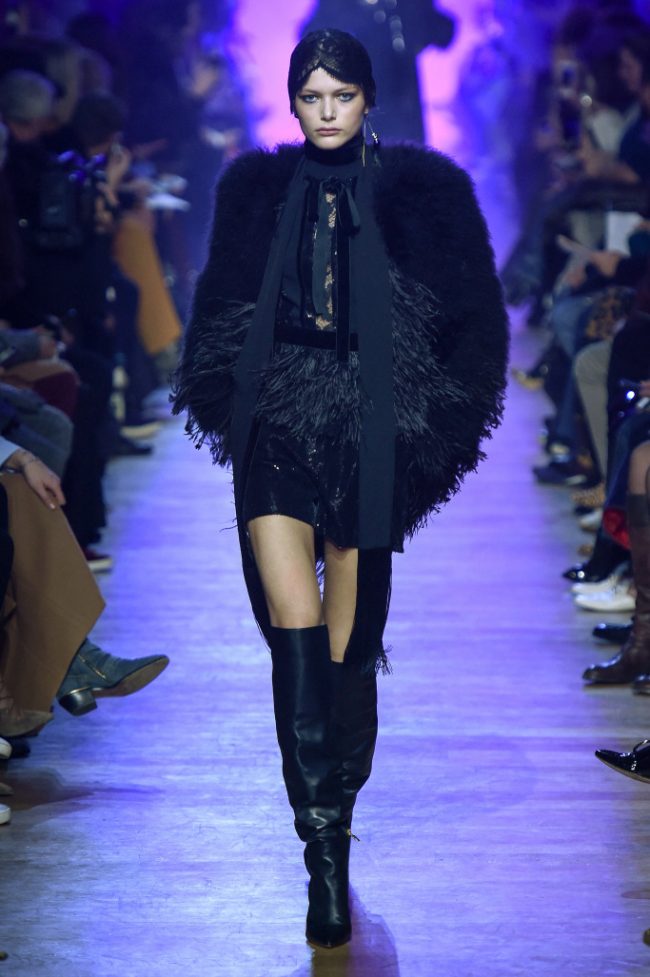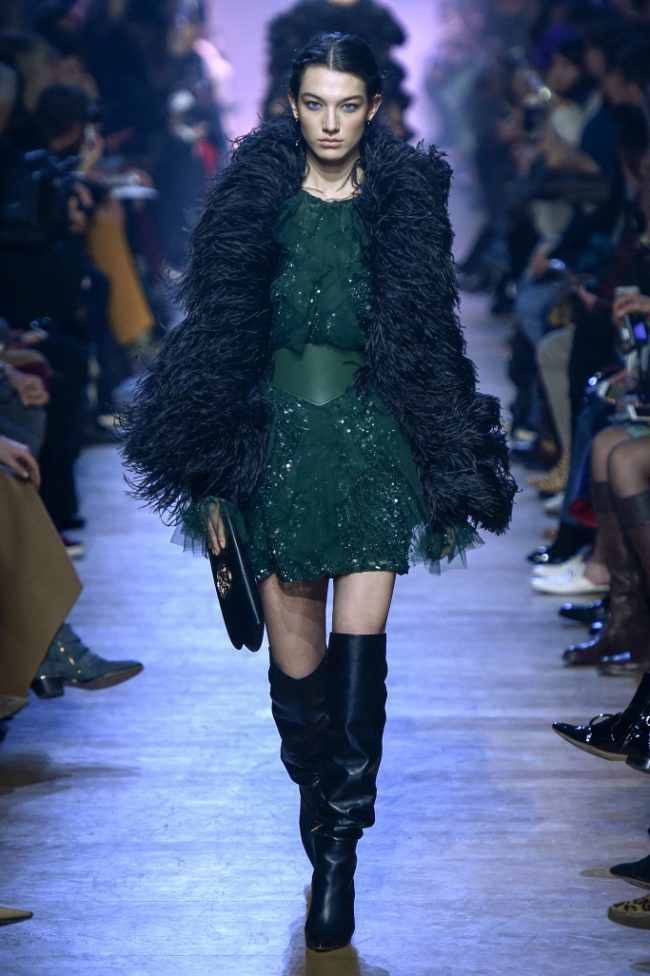 Joseph Altuzarra meant business with his 2018 fall RTW collection. We aren't just talking about his commitment to the finest in tailoring and craftsmanship; but quite literally, these clothes looked like a power broker's dream. Crisp, suited styles, pinstripe cashmere and wool, and a sepia color tone conveyed that sophisticated sense of style unique to a Parisienne business women. Long hair curly lamb shearling continues to be a strong trend and Altuzarra made his mark with innovative shearlings featuring a tie-dye effect.  His shearling coat with strap and buckle closures was the perfect update to a classic look.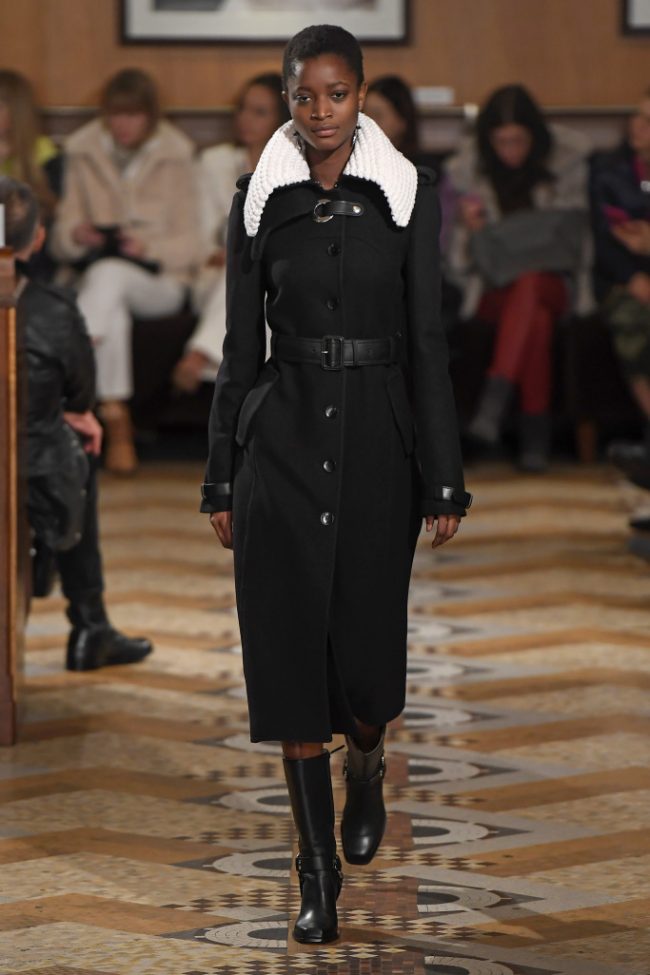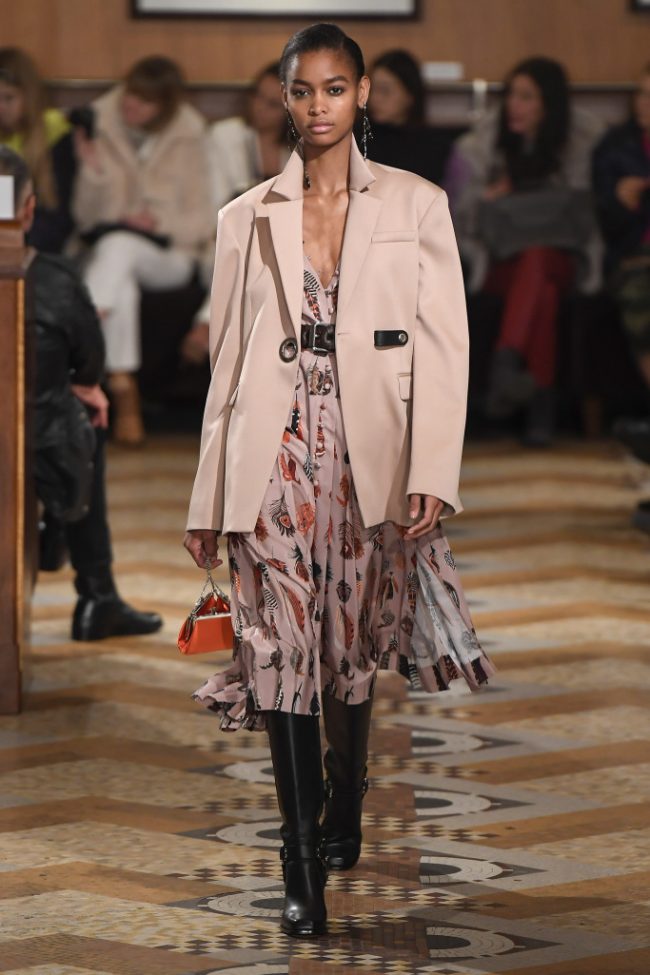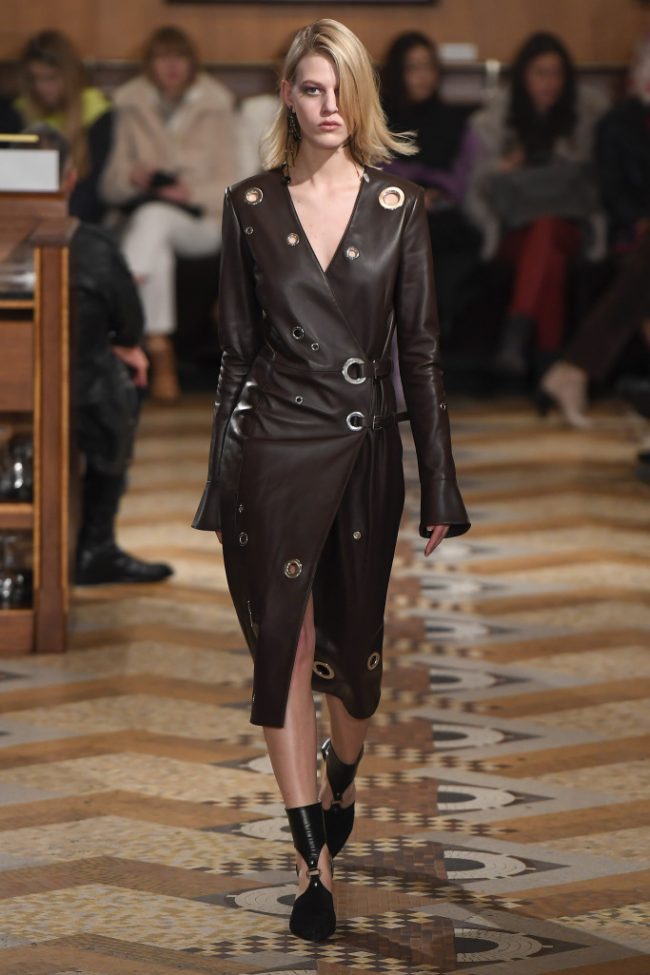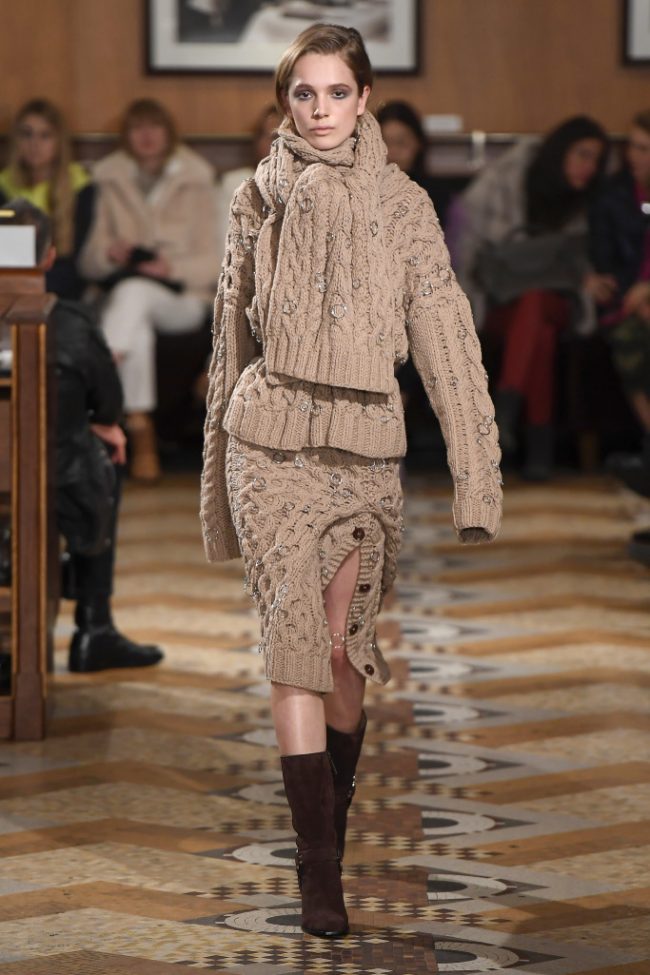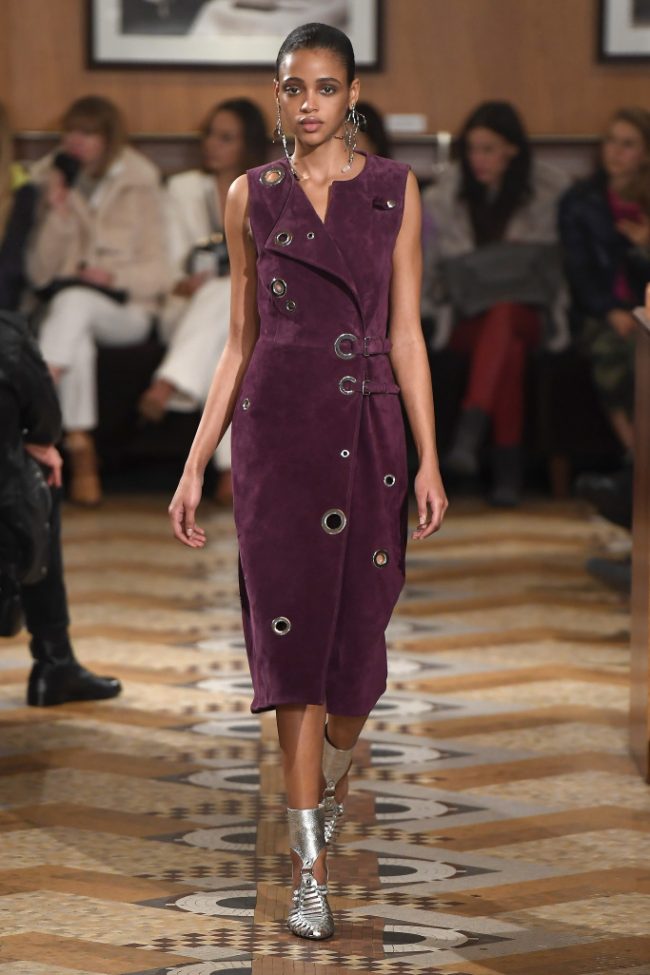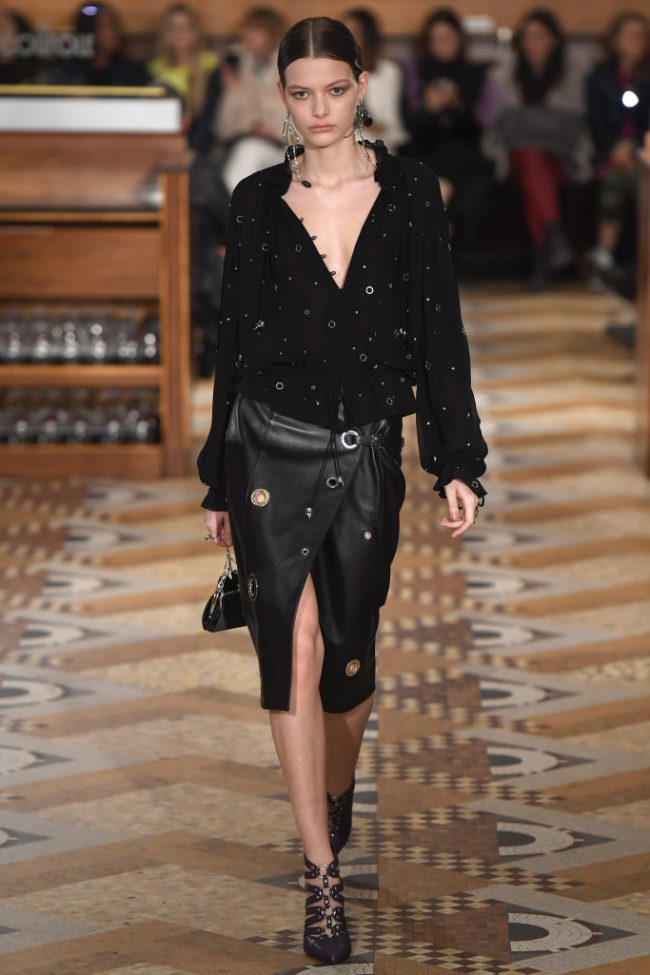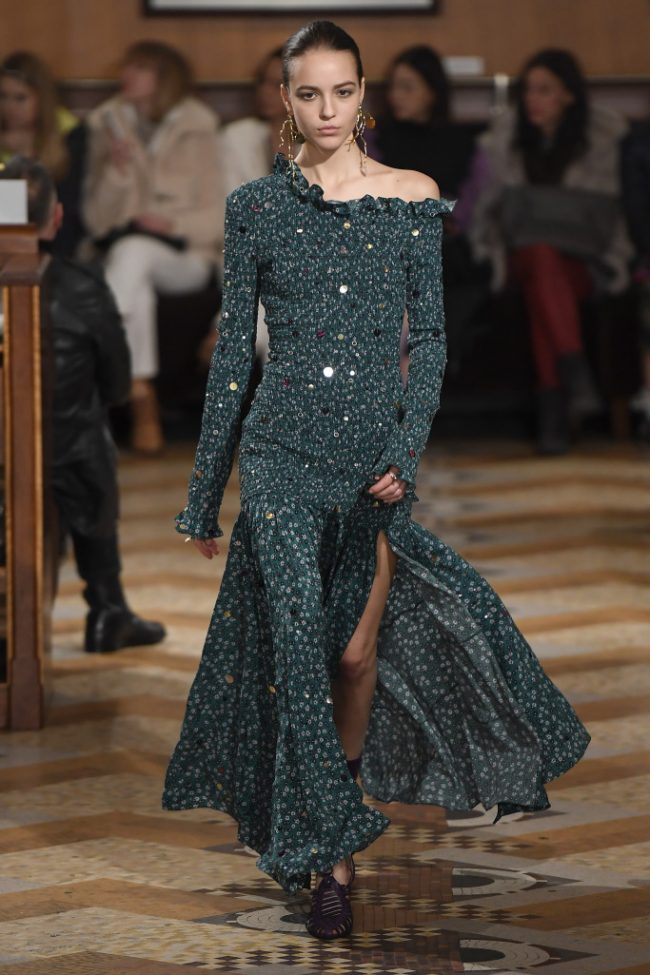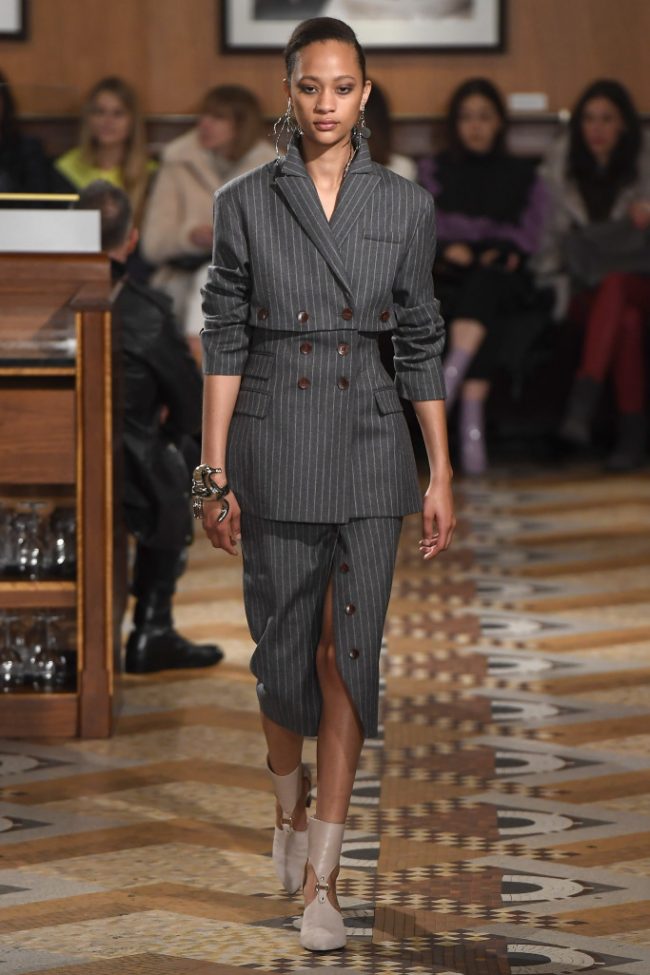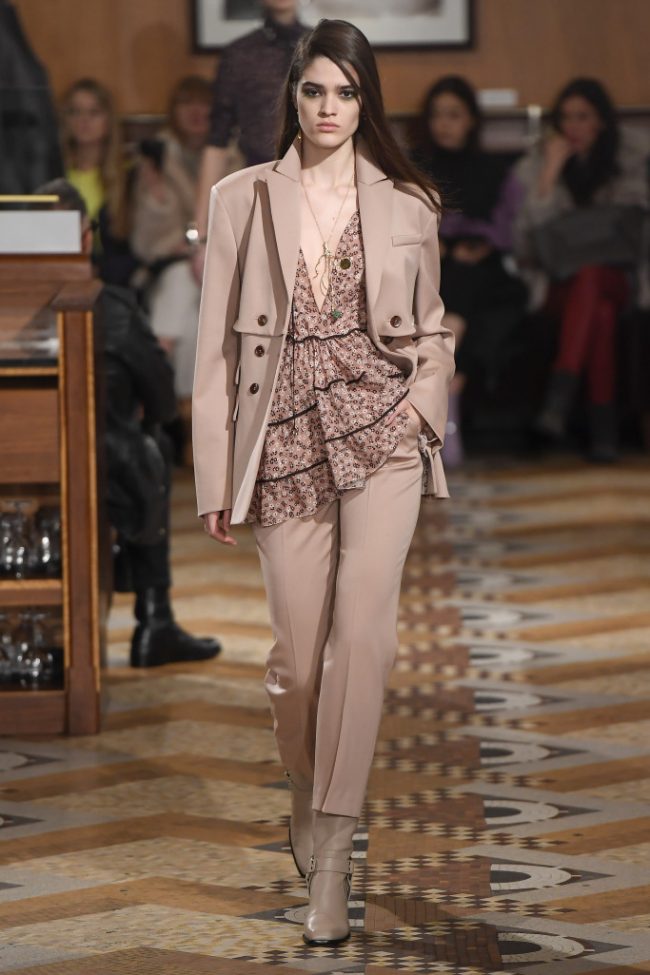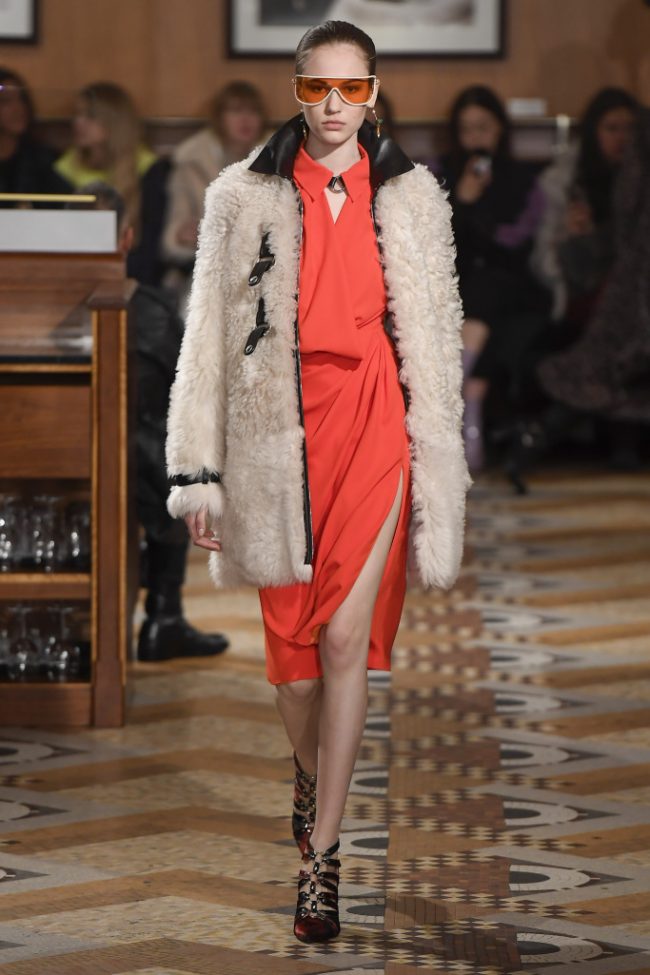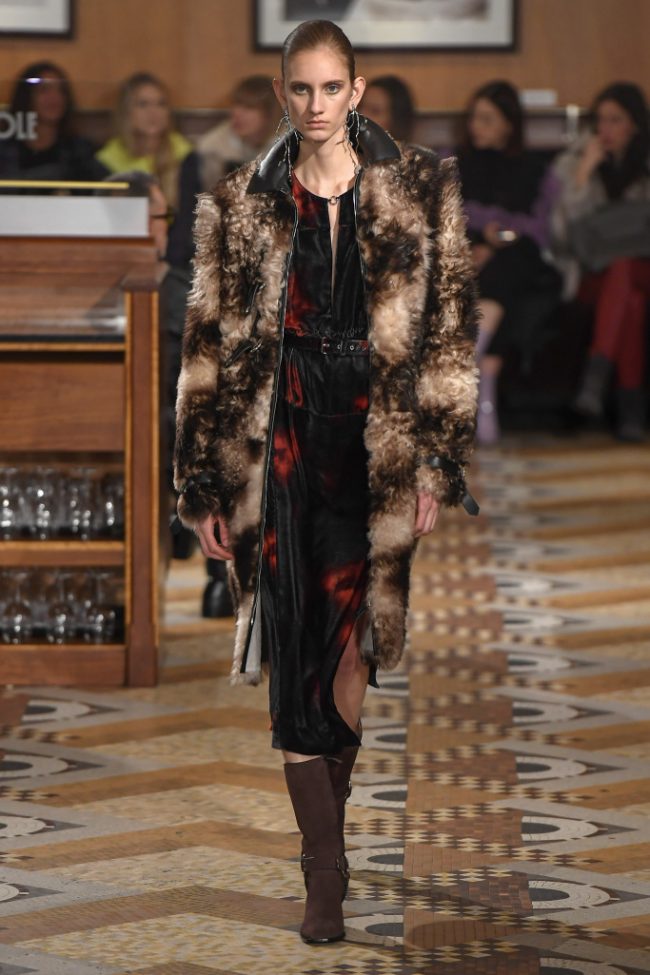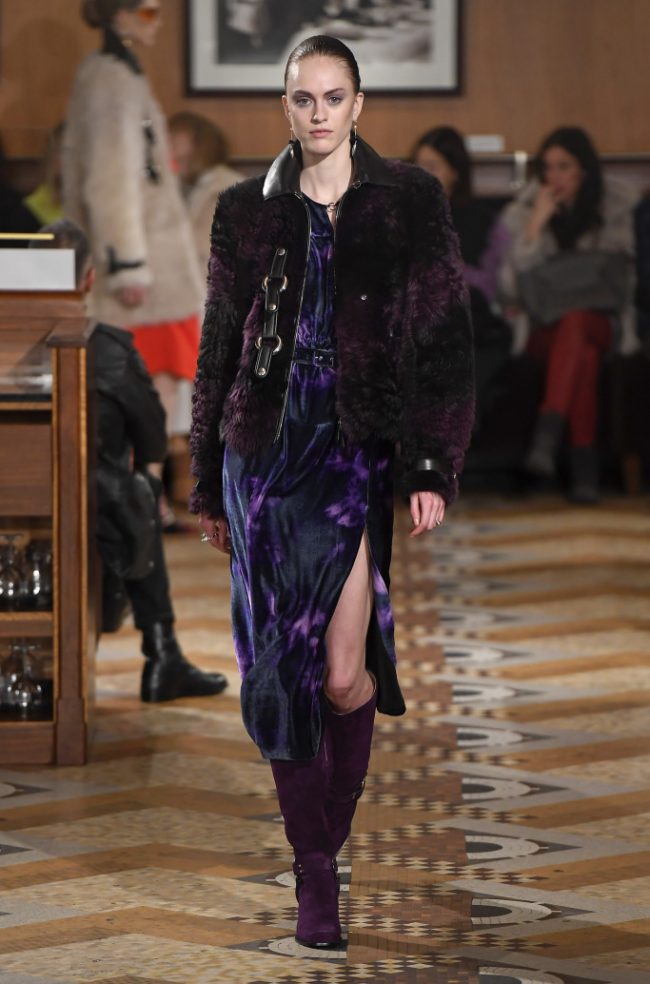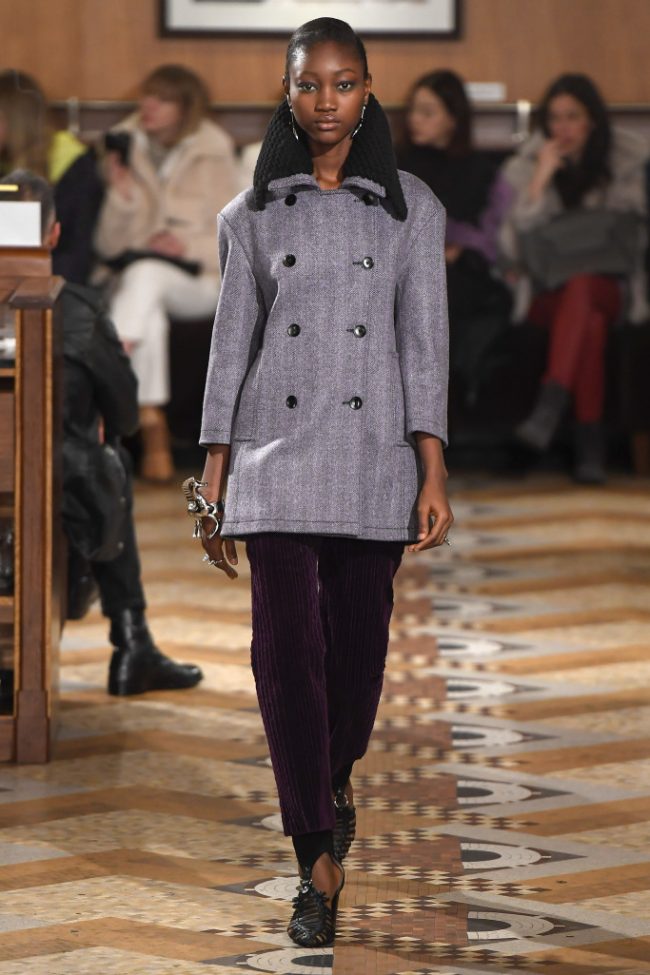 Behind the showmanship from designer Noir Kei Ninomiya and his self-titled fall RTW 2018 collection, there were some truly impressive sartorial skills. The exotic floral headdresses designed by Japanese floral artist Makoto Azuma that adorned each look were works of art on their own. But the fashion was the focus and much of the collection played with texture and its role in modifying shapes and volume. Plush fur trims, sleeves, and hems altered shapes and heightened the luxe appeal. A cropped jacket crafted of black leather and floral appliqués trimmed in fur was paired with a diaphanous skirt for a stark contrast that worked beautifully. This was a collection that was so intricate, it required time to truly digest and enjoy.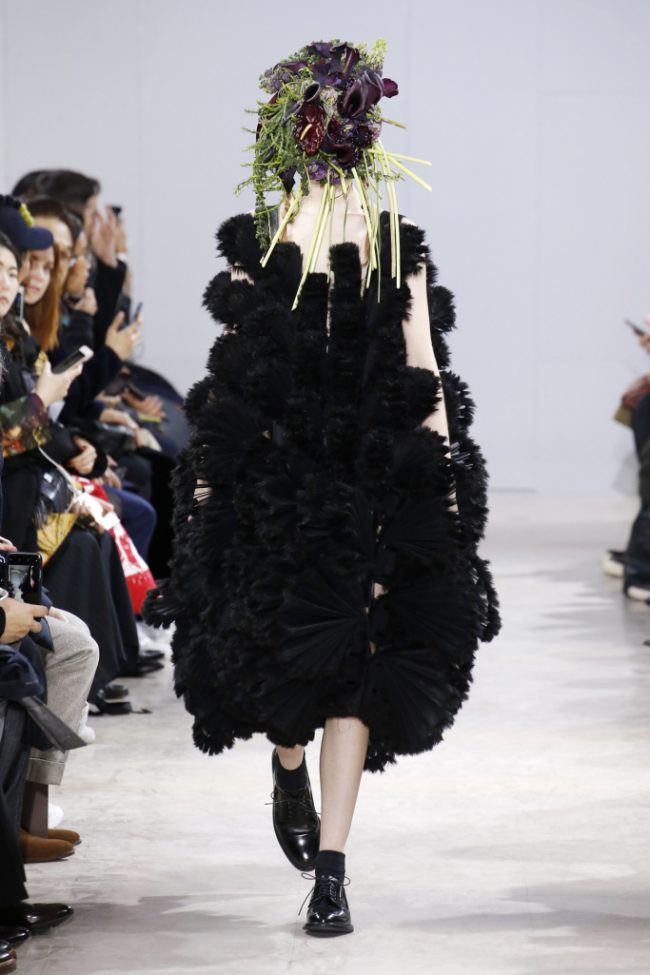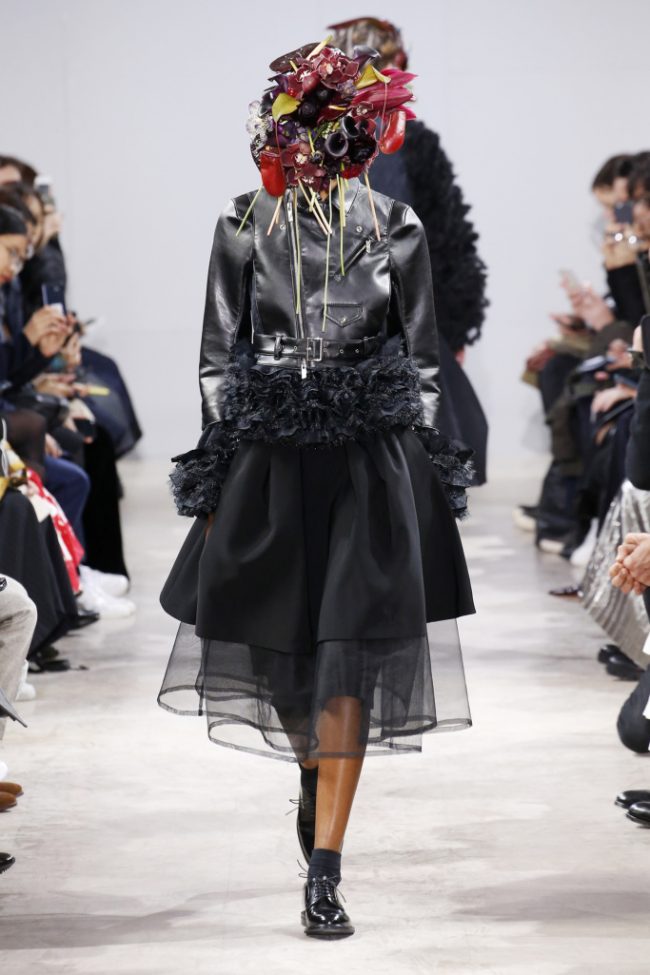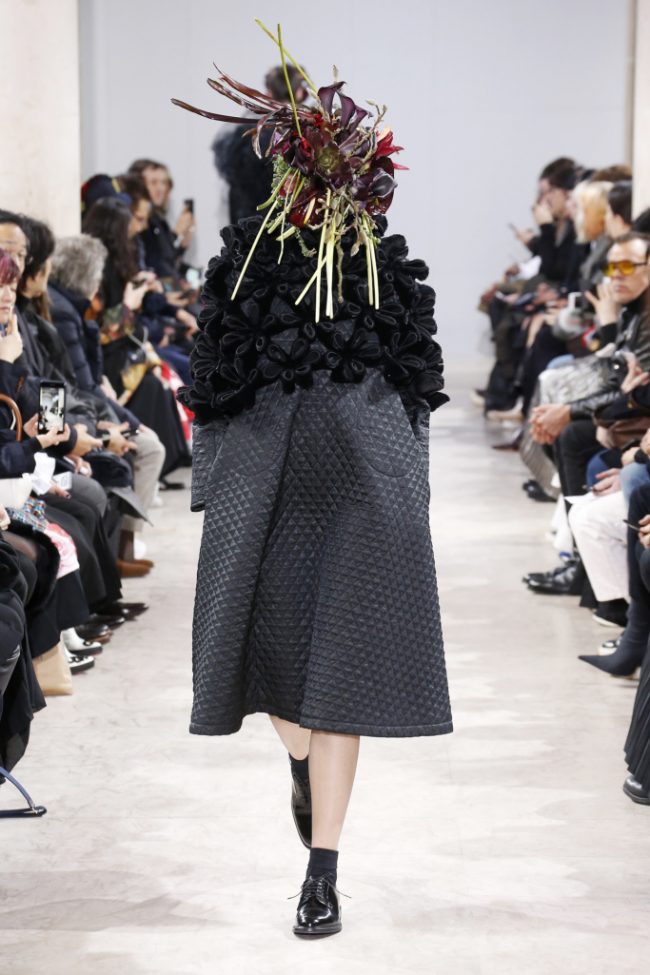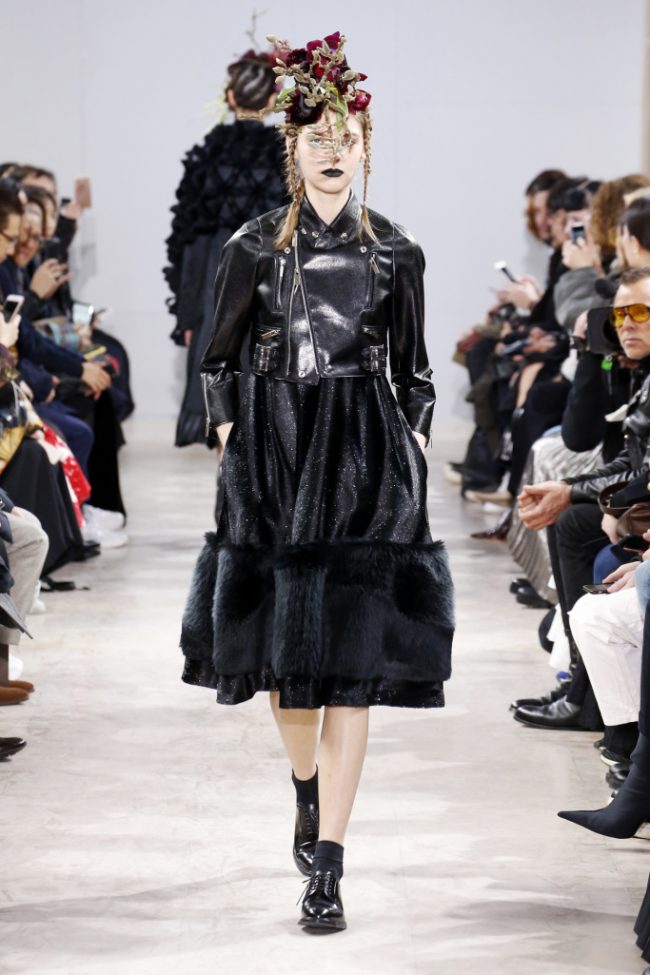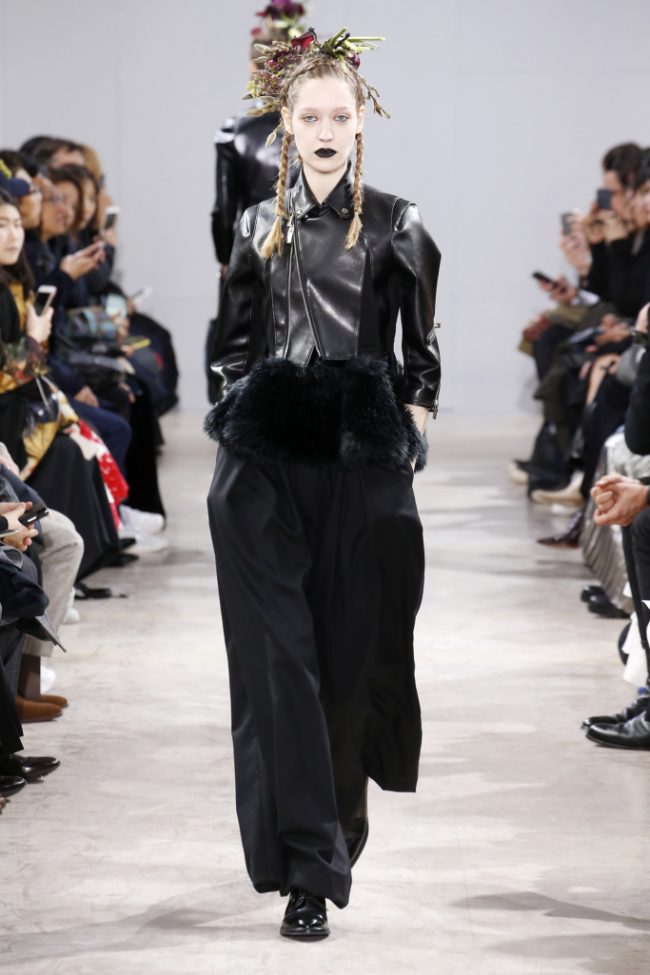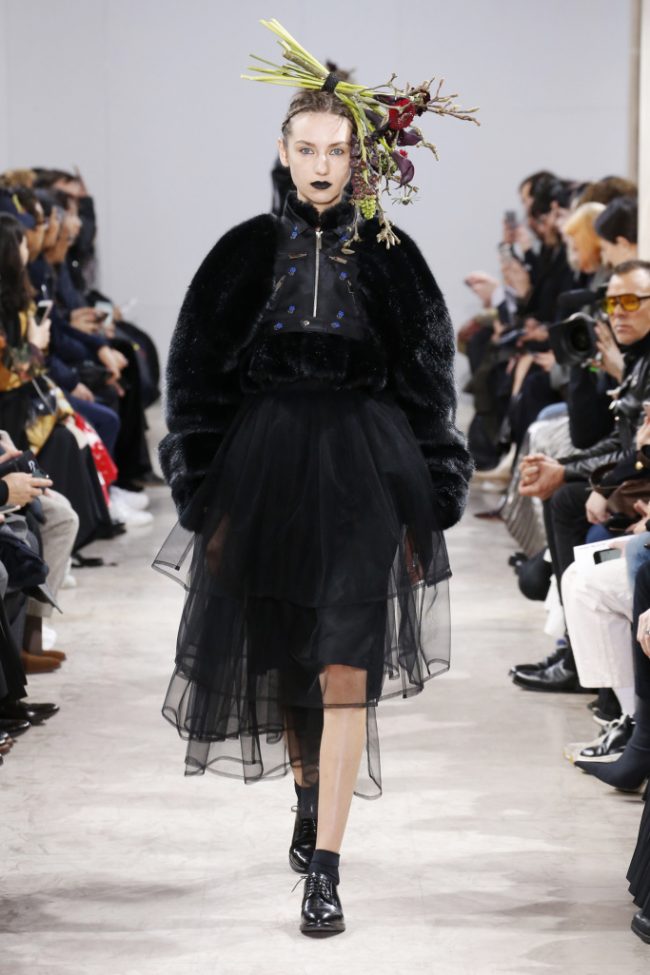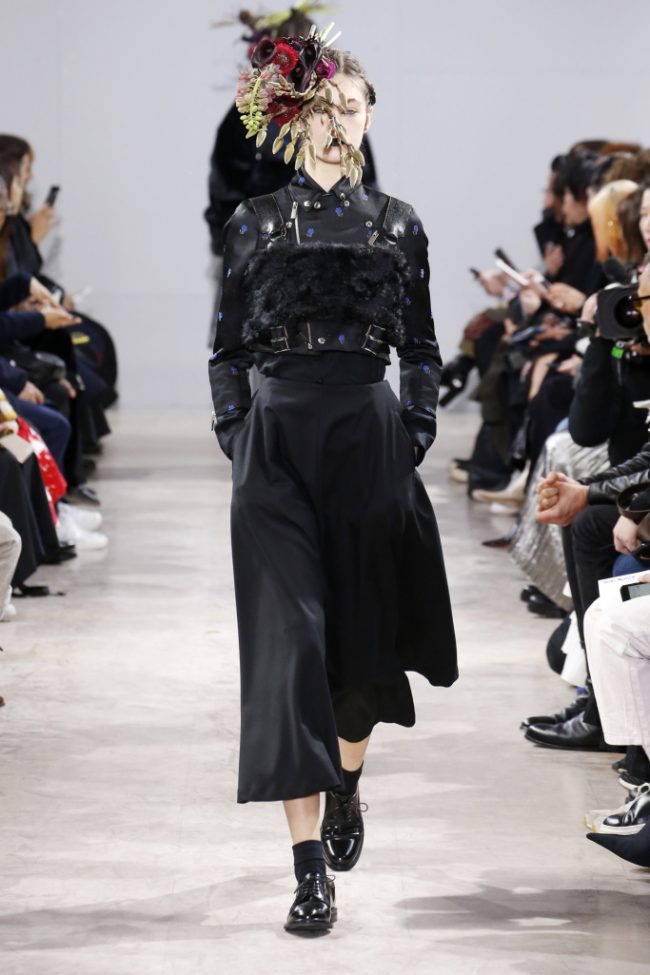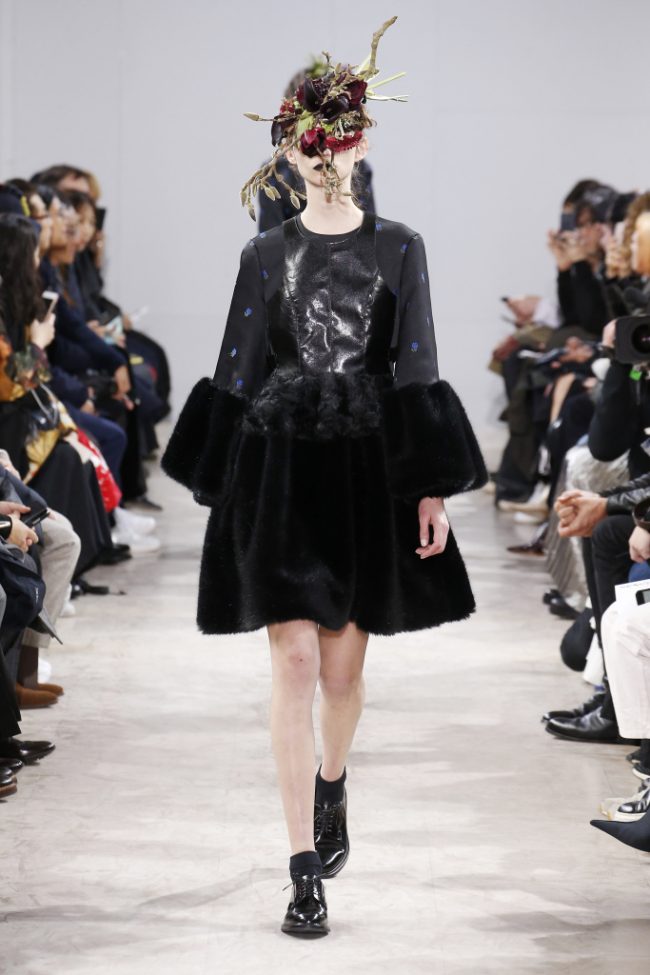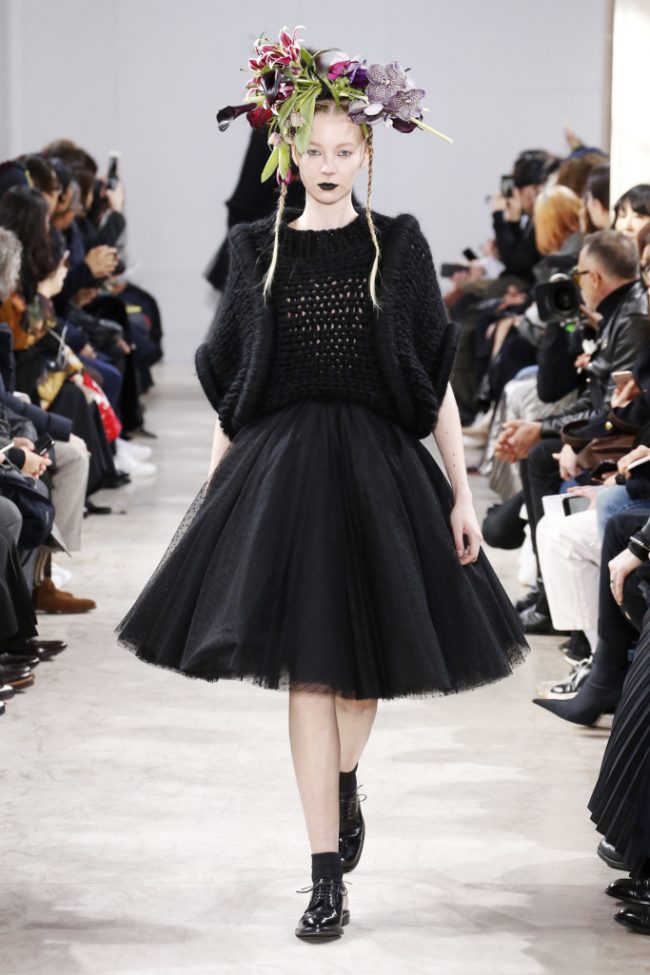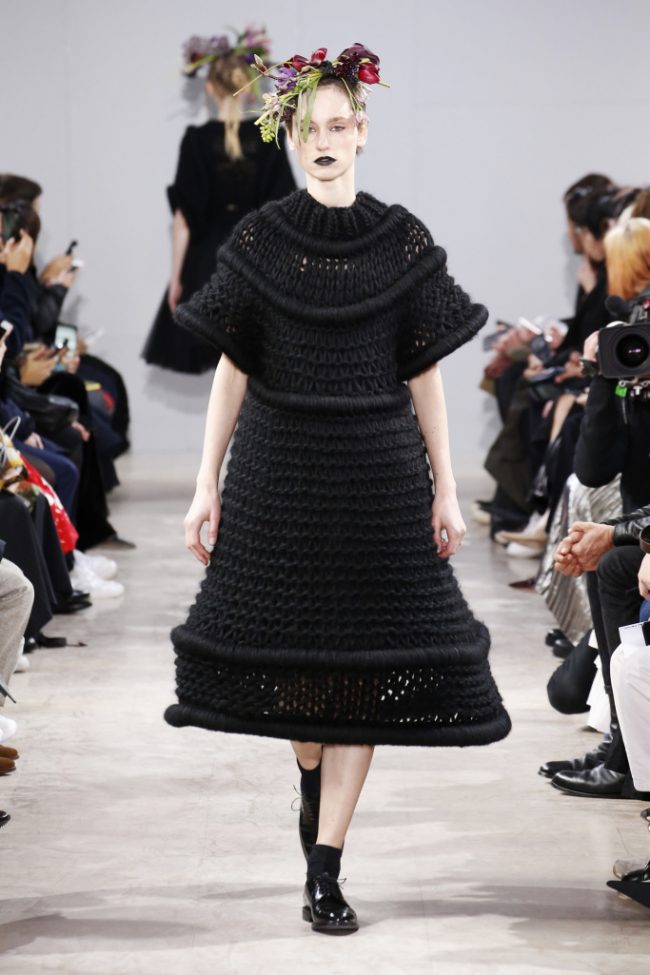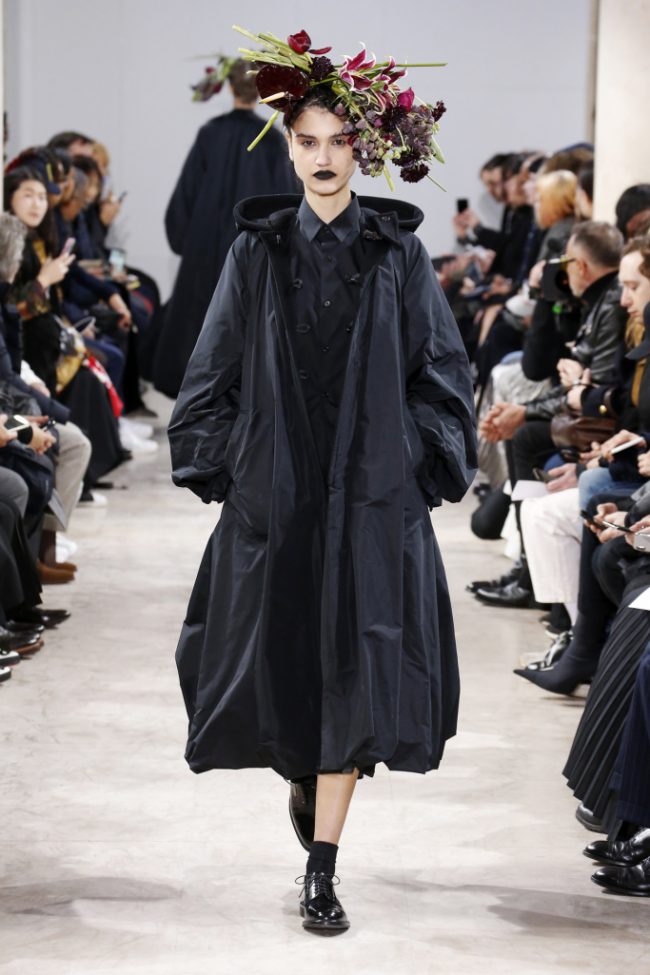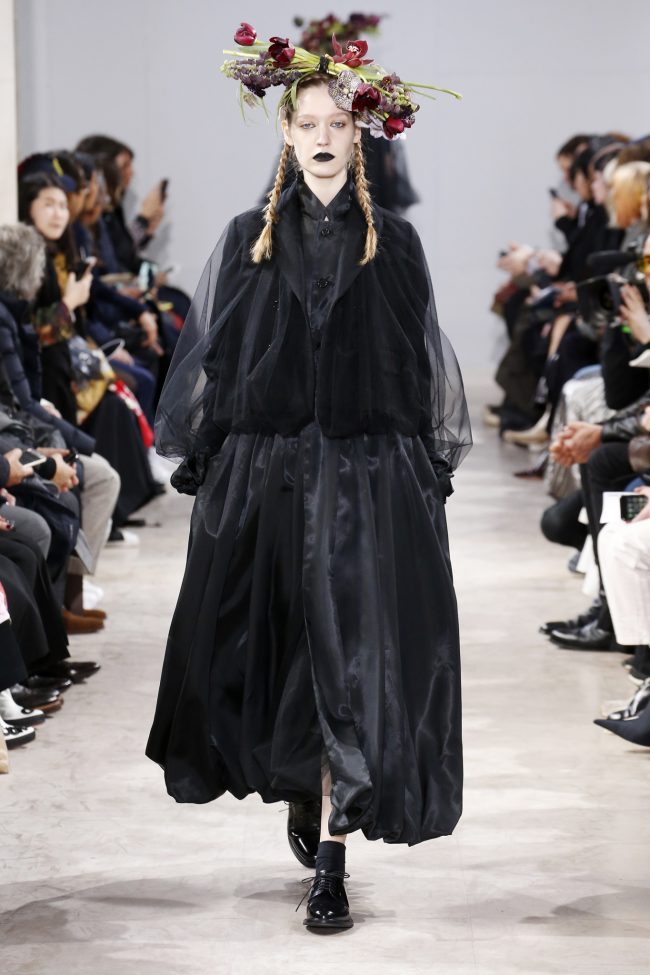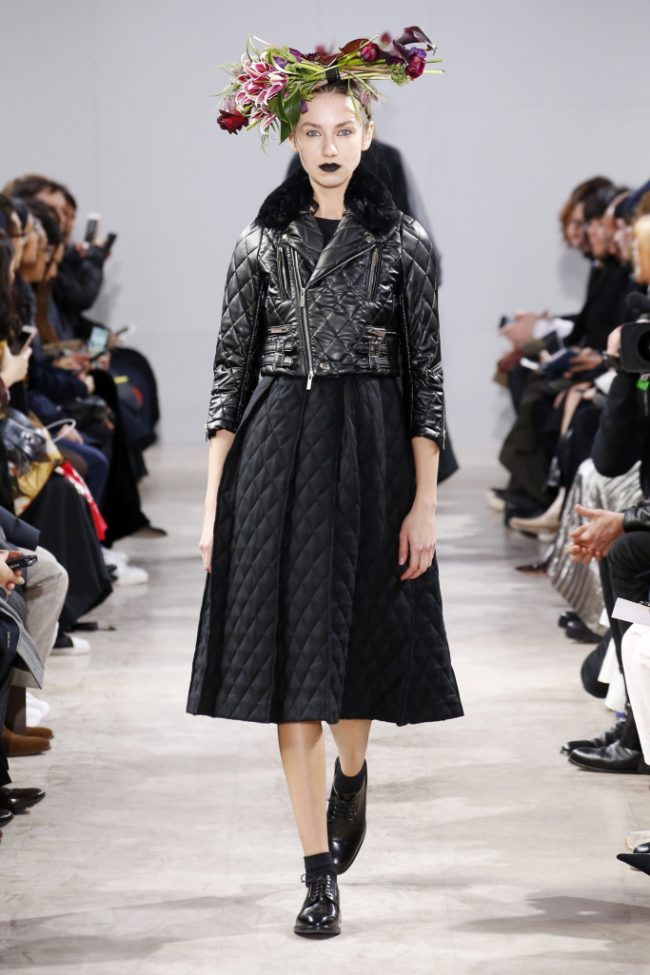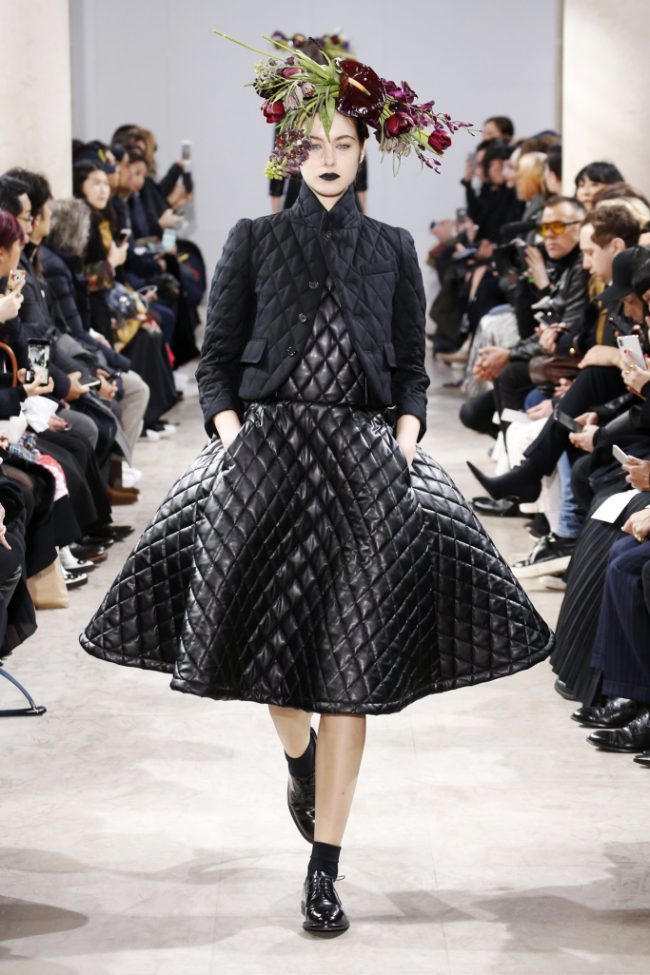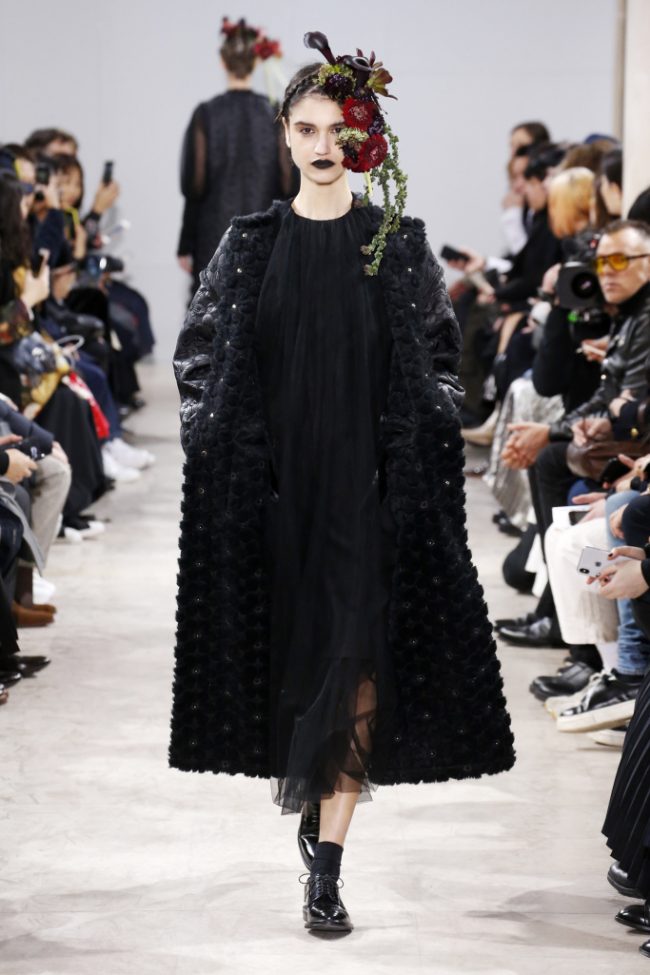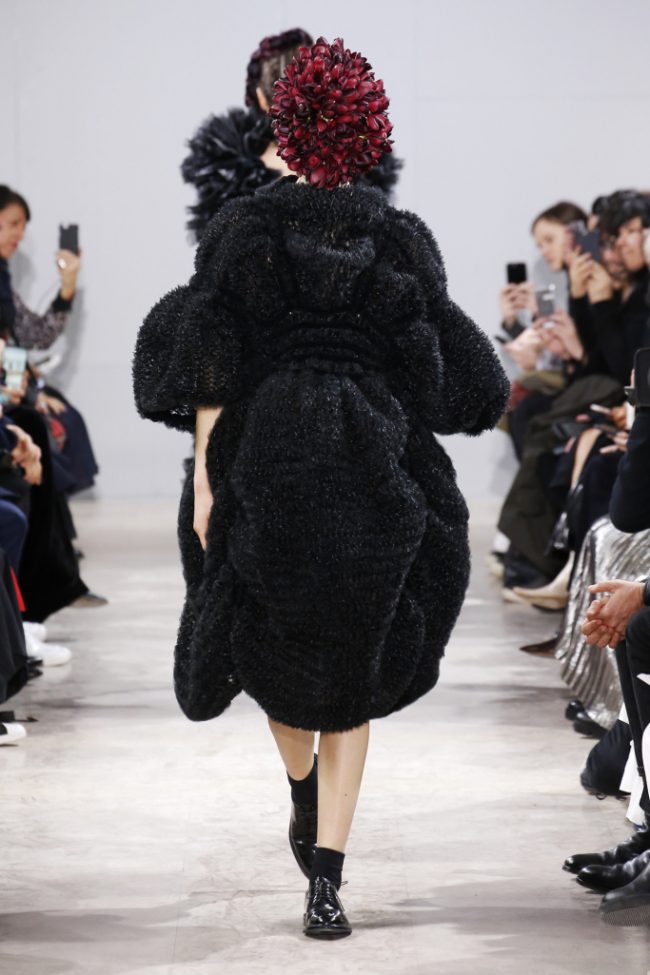 Hermès is that kind of pinnacle luxury brand that if you have to ask the price, you probably can't afford it. Thank goodness, it's free to look! Renowned for their craftsmanship of the finest leathers and exotic skins, their fall 2018 RTW collection was replete with options. Pants, coats, shirts, and skirts all got the textile touch. Likewise, Hermès has proven their skills with fur. A deep blue shearling jacket with leather patch pockets, shearling "plate of armor" collars, and a classic shearling jacket in russet somehow felt just a bit more extraordinary in the hands of the Hermès team. One of our favorite fur pieces was a beige sheared mink coat grooved to resemble corduroy that proved Hermès artistry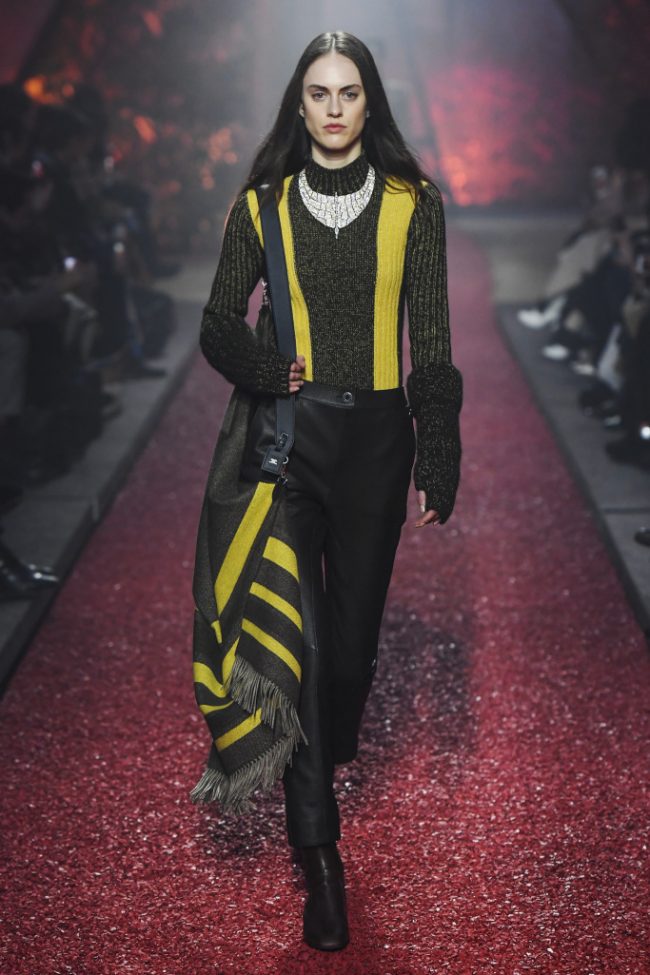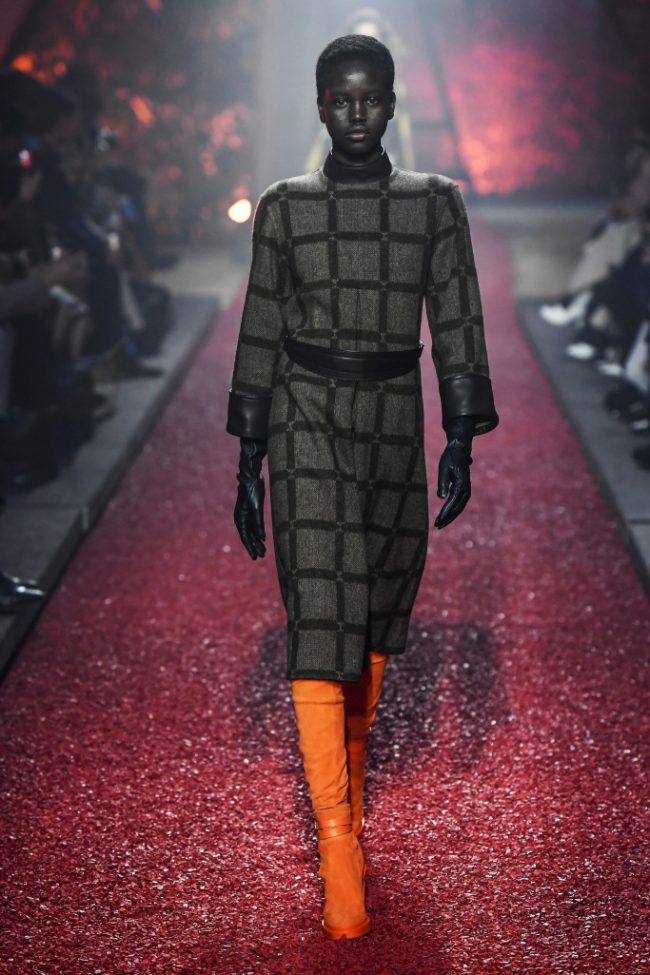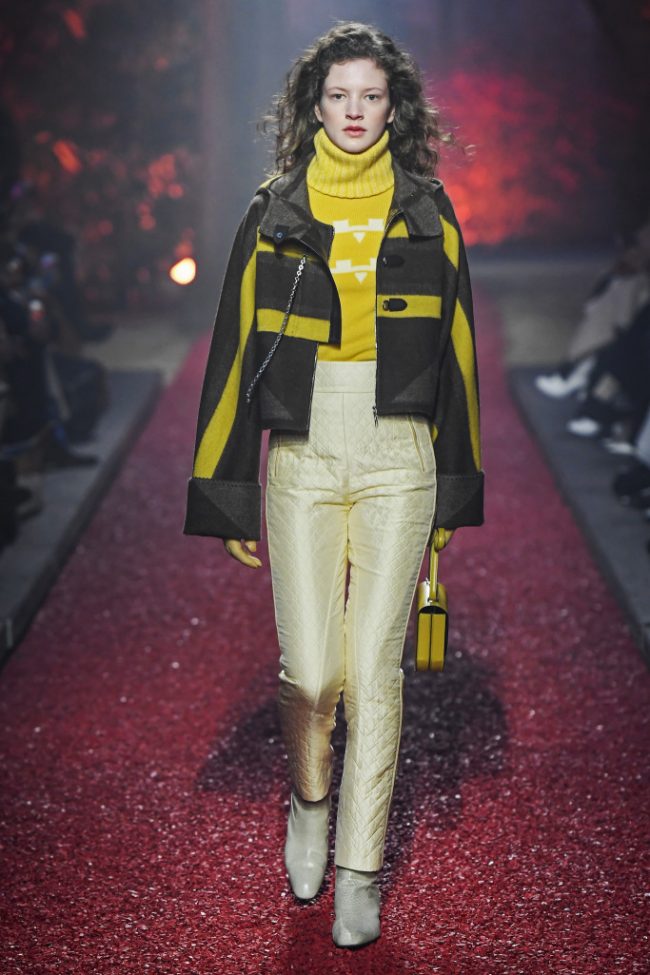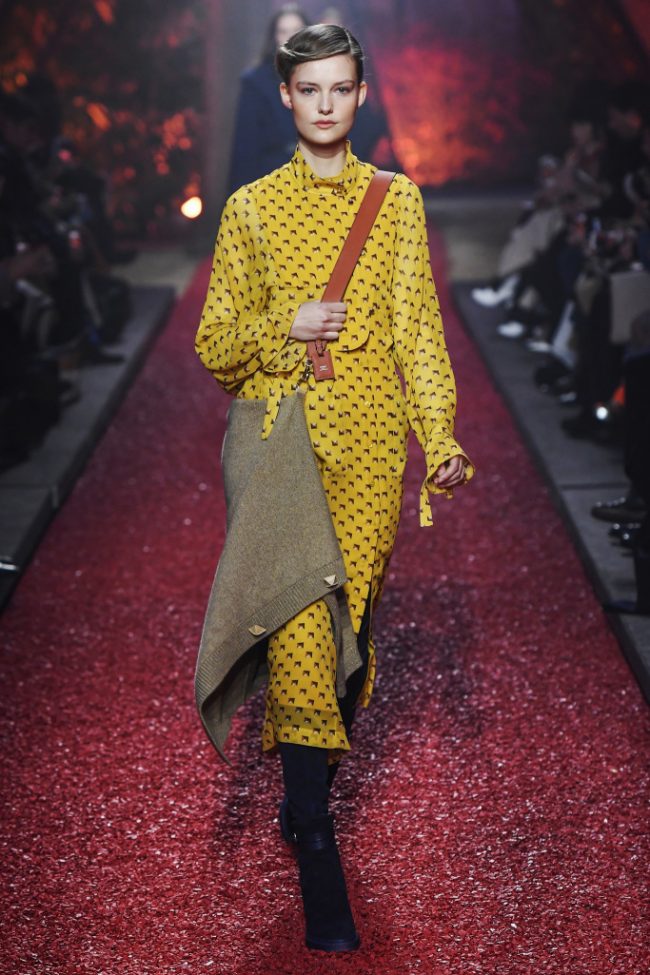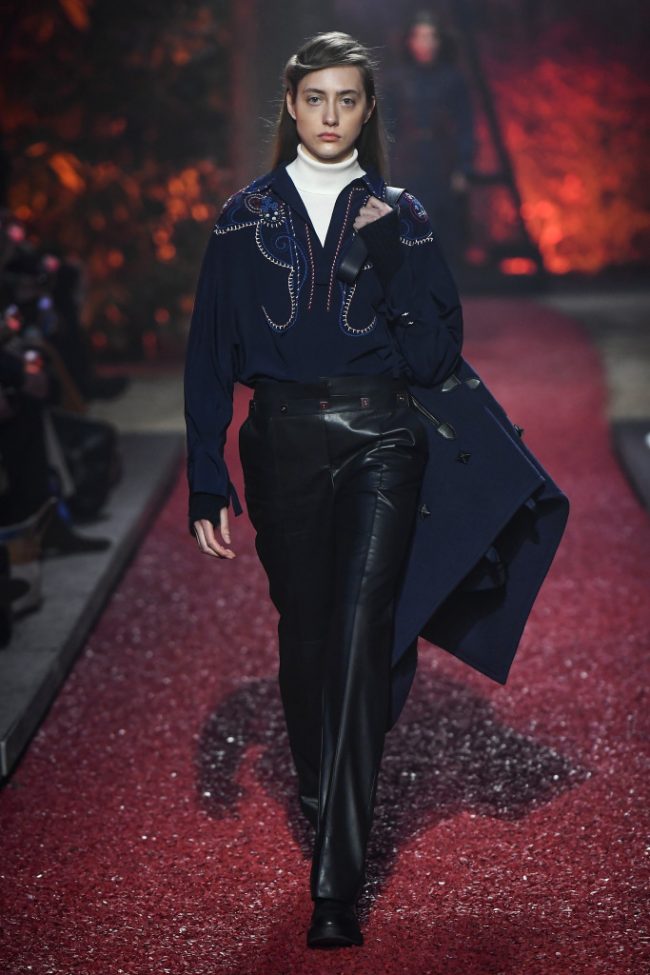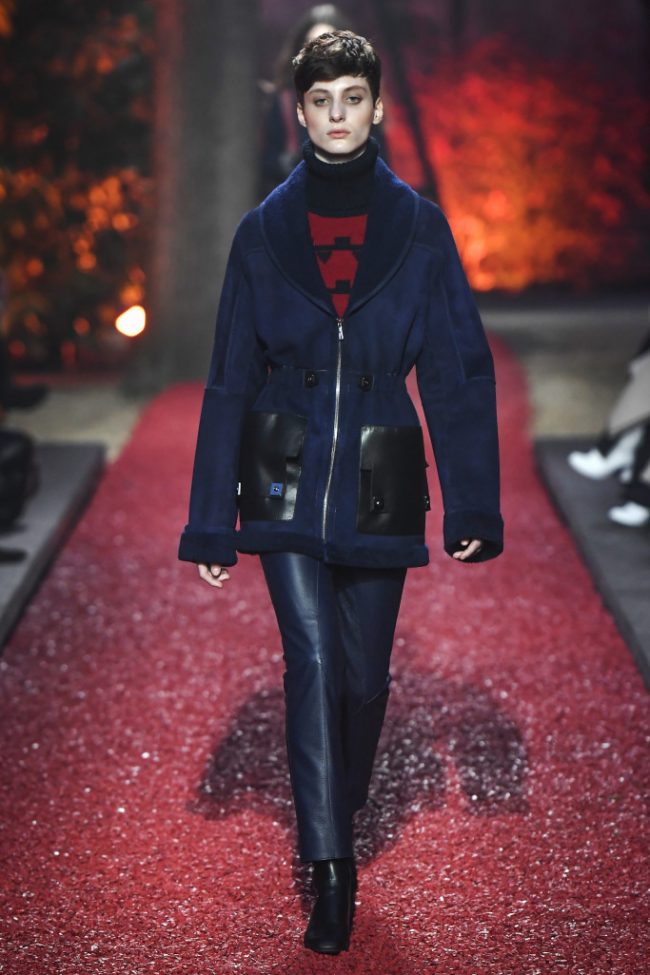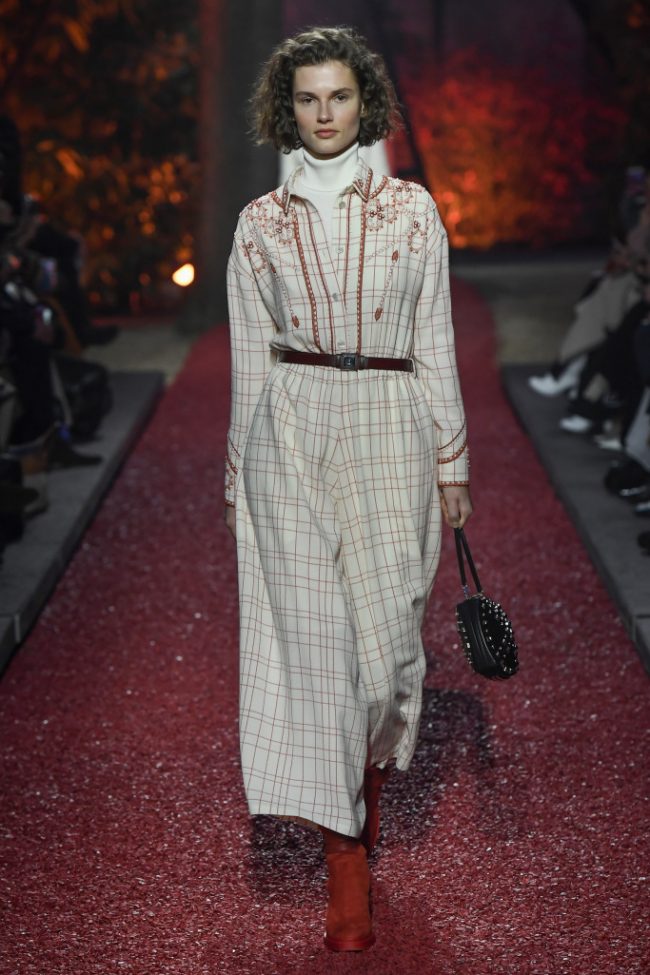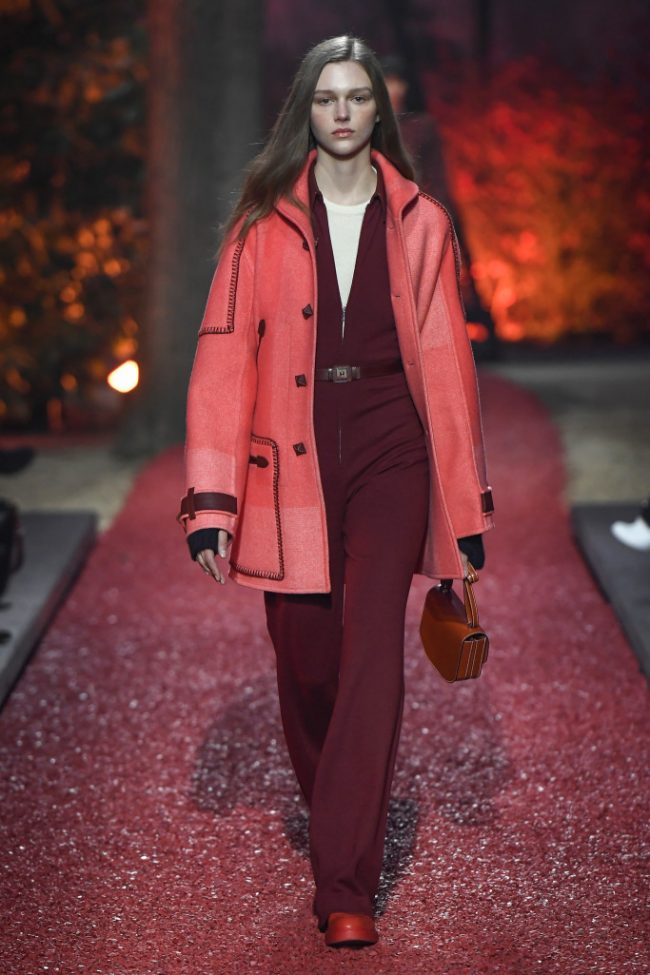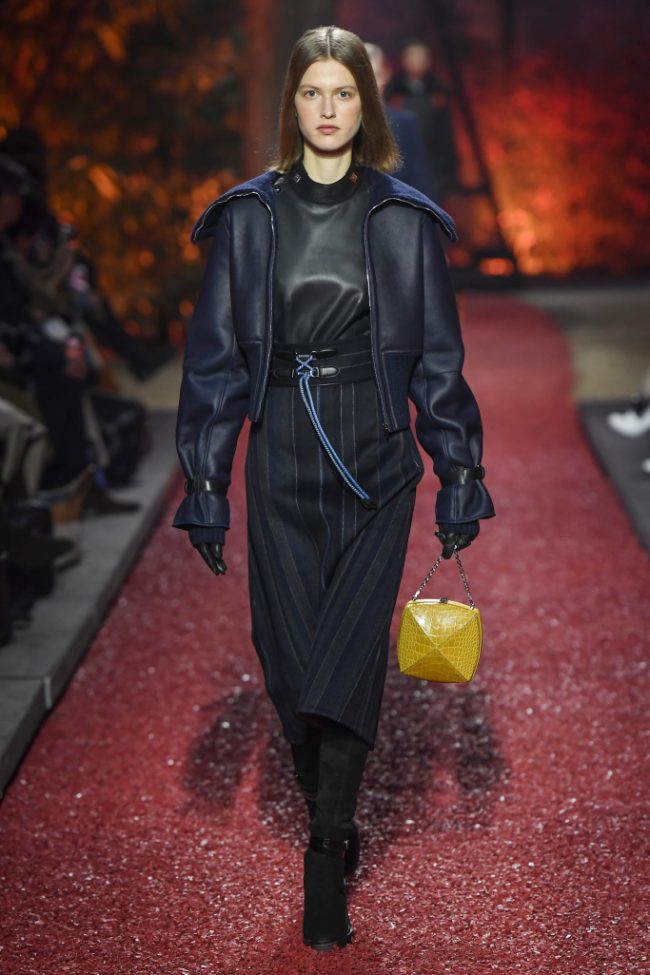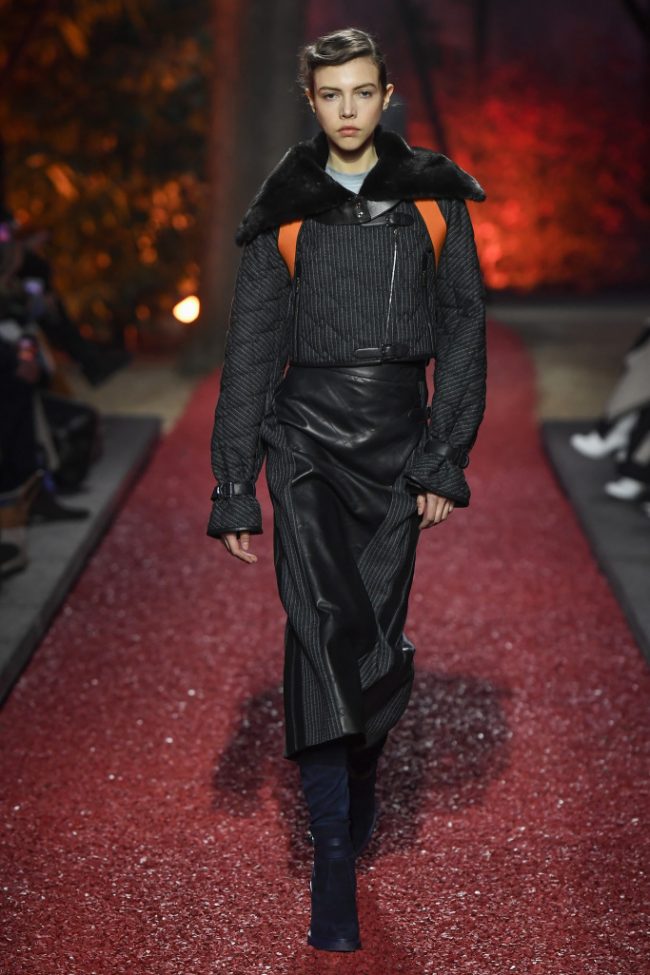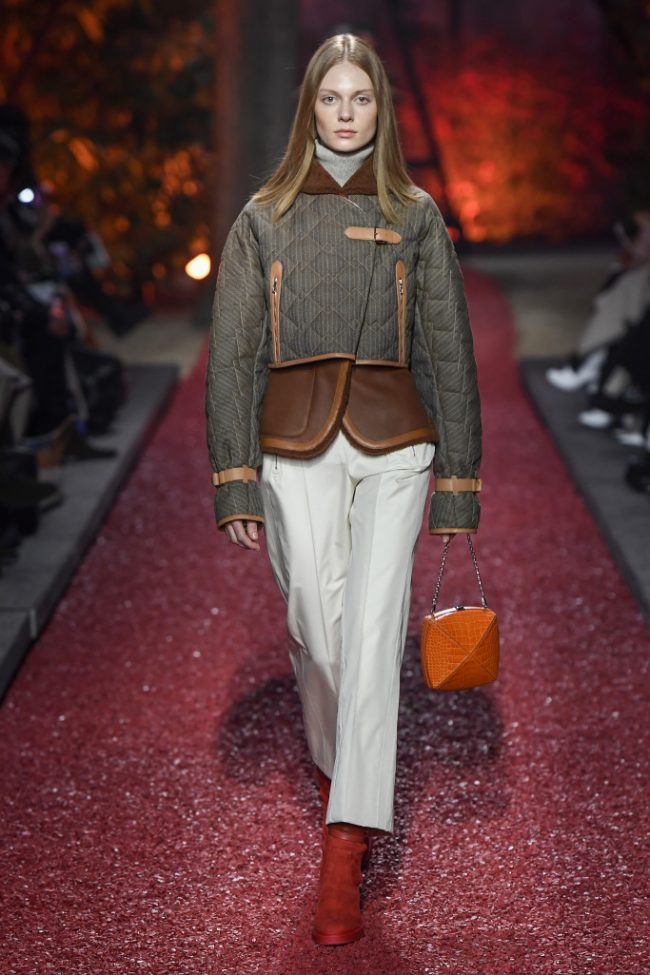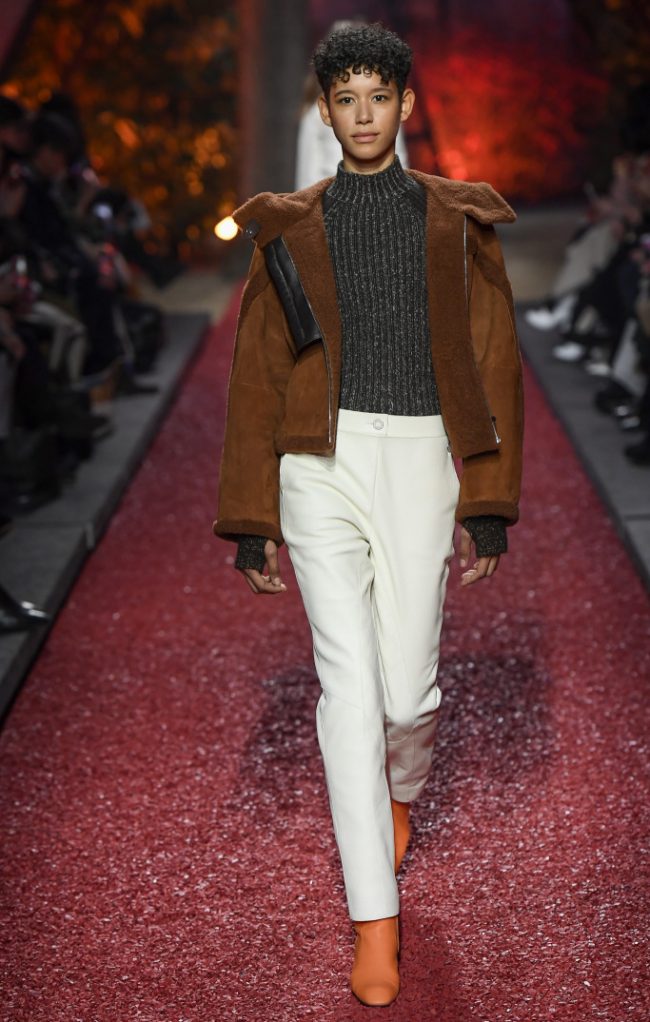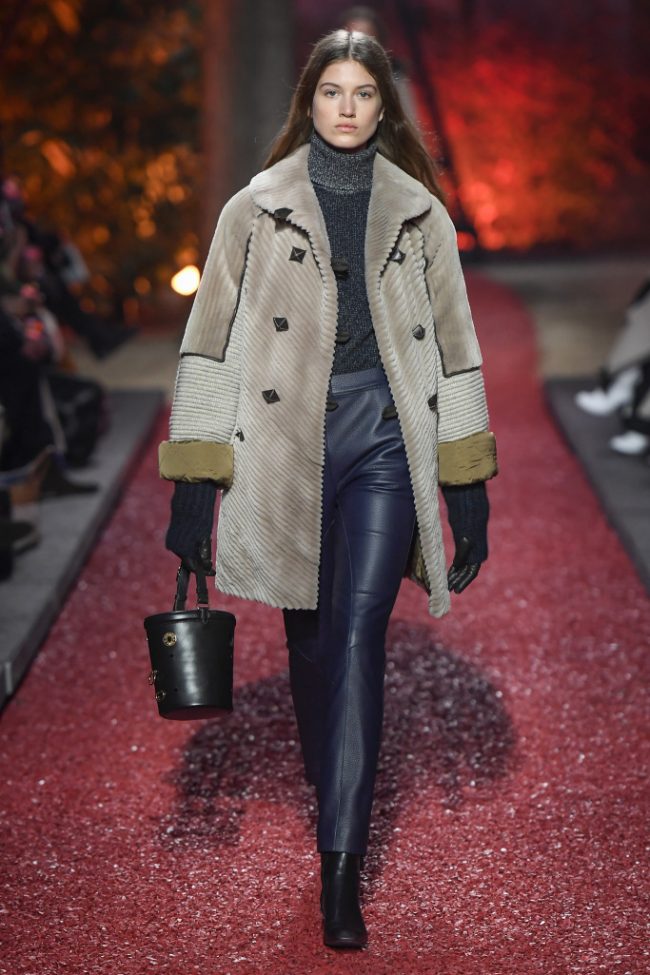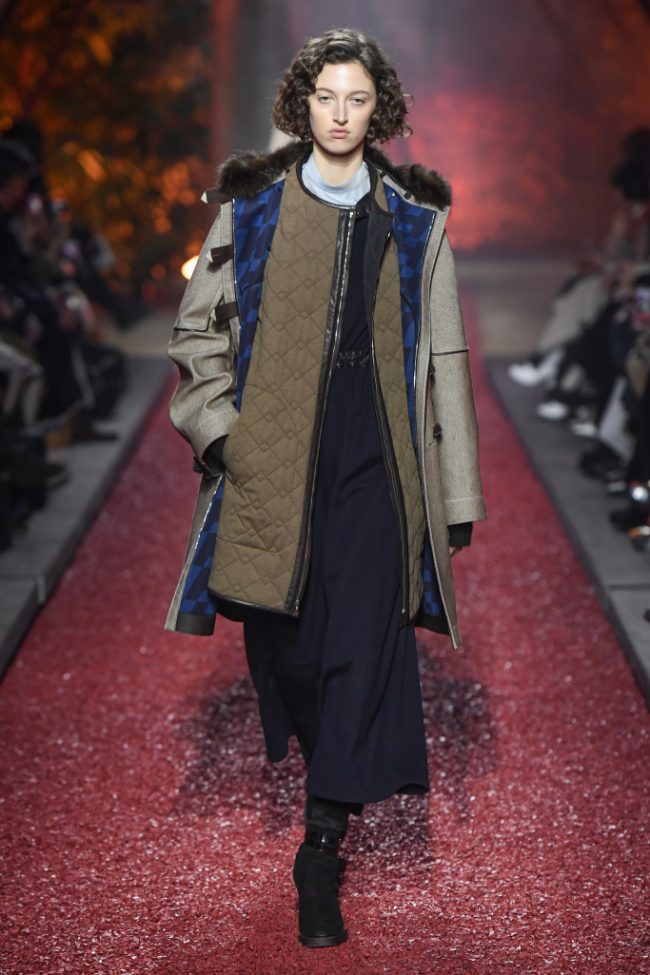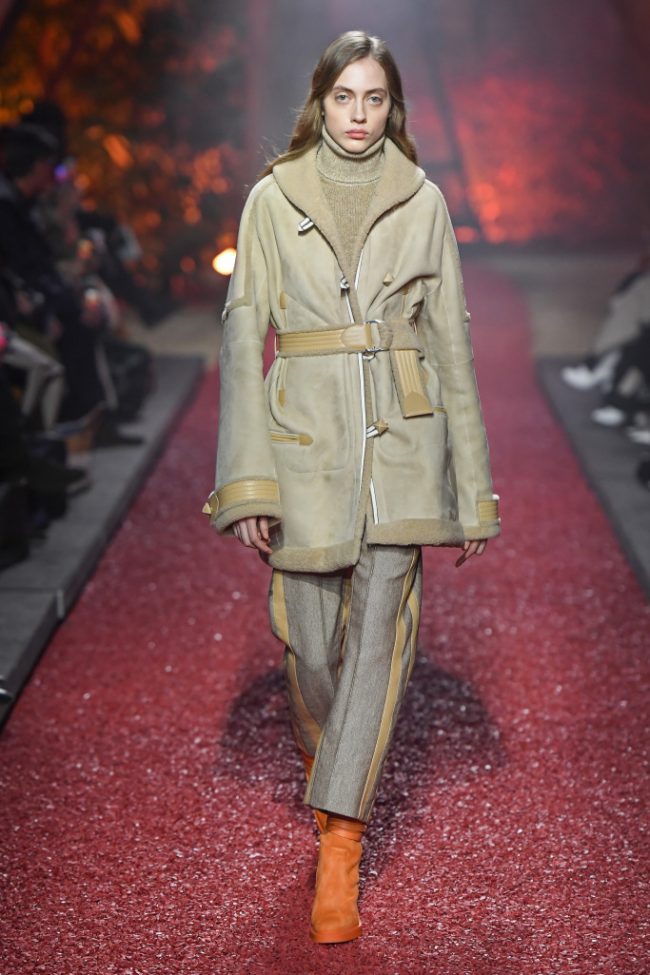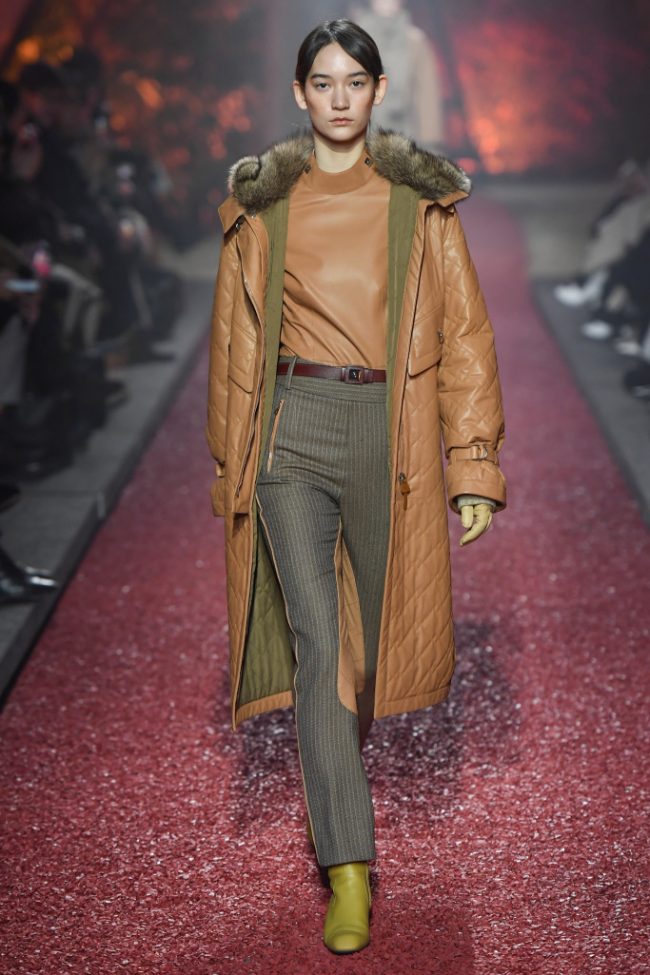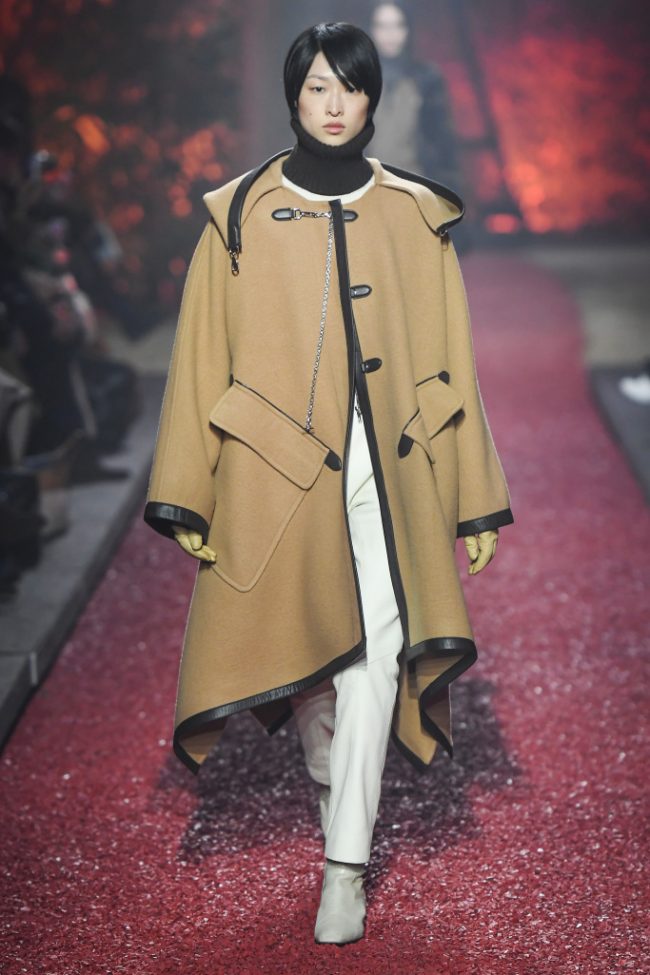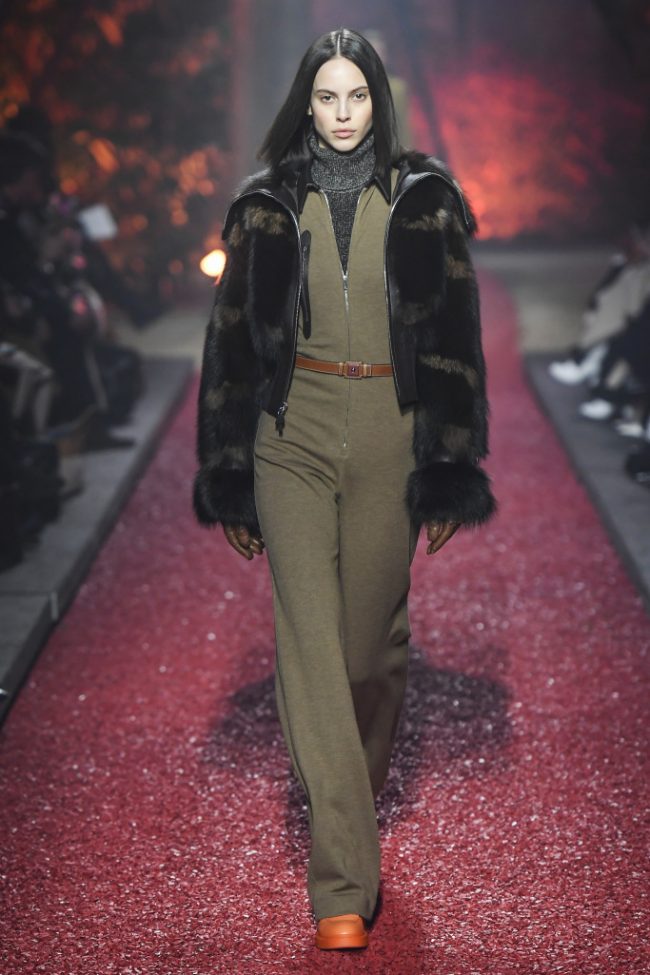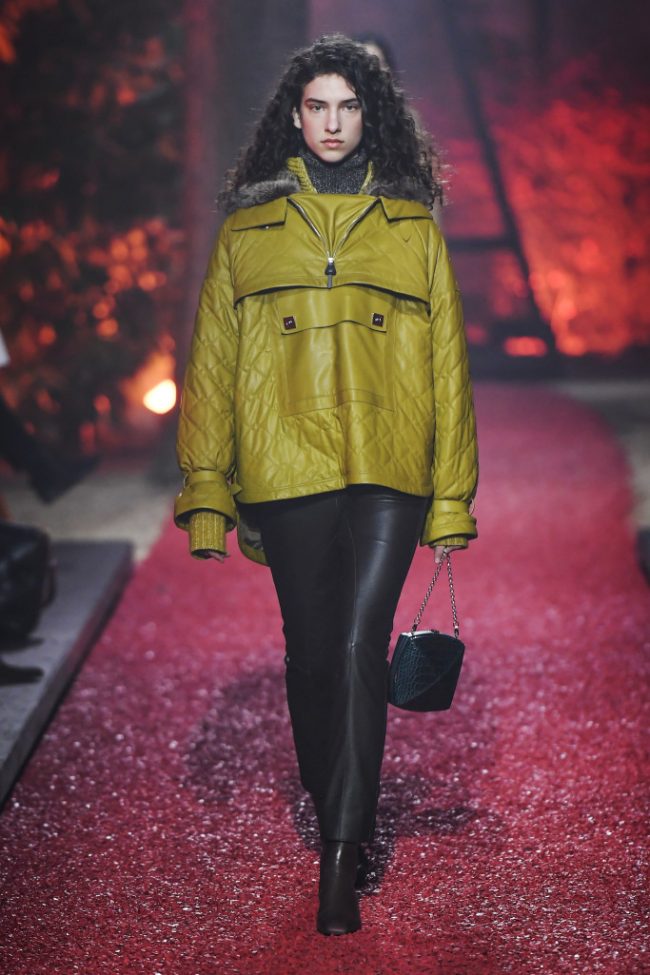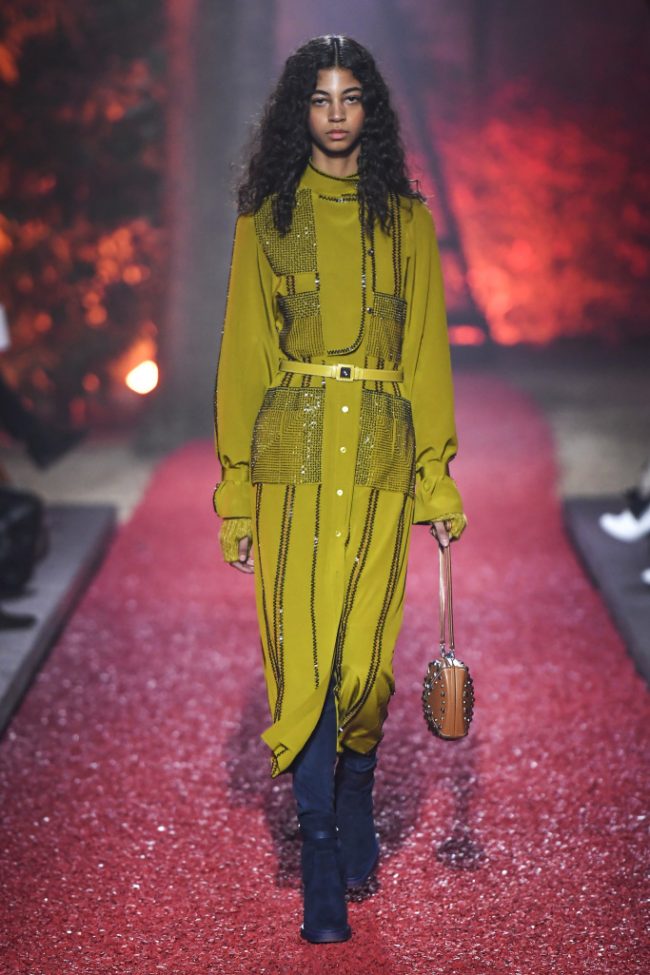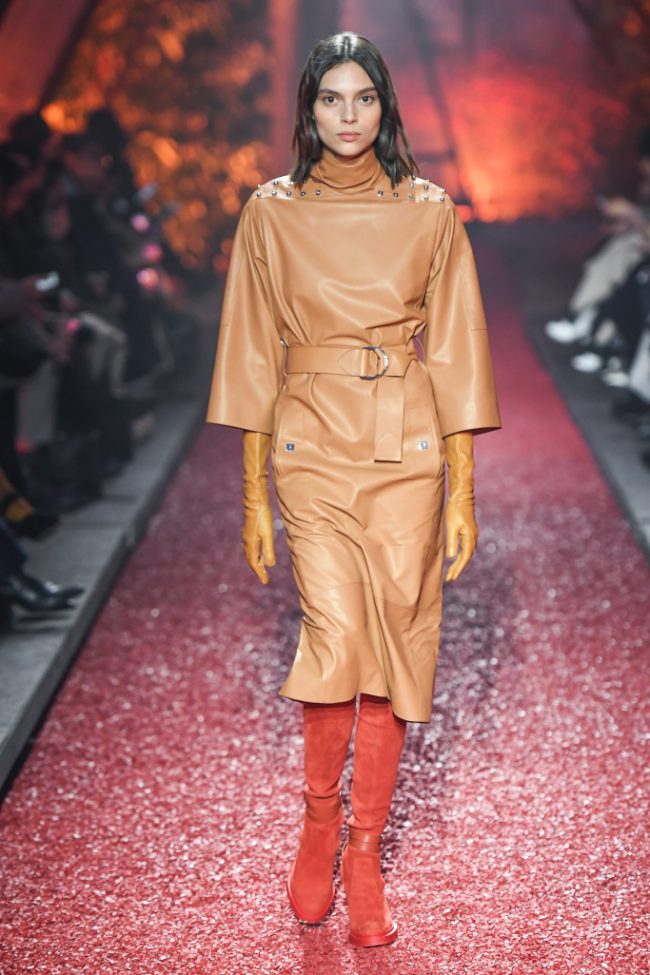 Keiko Onose and her infant brand Cyclas made its first appearance at Paris Fashion Week for fall 2018 and what a birth it was! Refreshing and refined separates struck the perfect balance between casual and sophisticated. Featuring thick wool toppers with razor sharp tailoring along with blouson styled sweatshirts, Onose made it hard to choose. A black shearling cardigan with fur trimmed sleeves was simple sporty chic and beige silk blouses were adorned with tufts of fur for a blast of fun. No wardrobe is complete without the perfect purse. A mink envelope clutch was just right!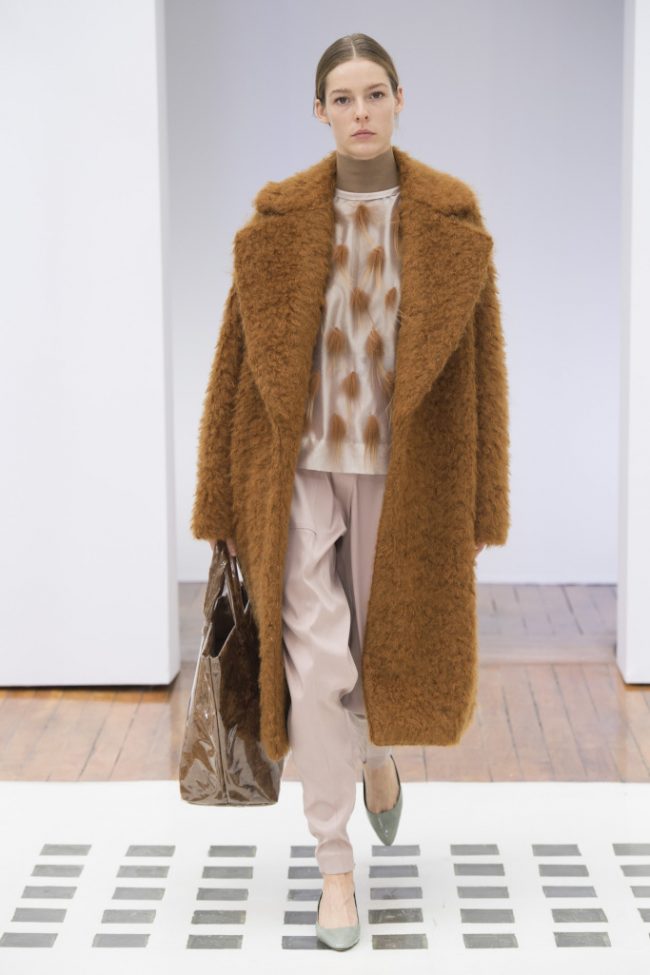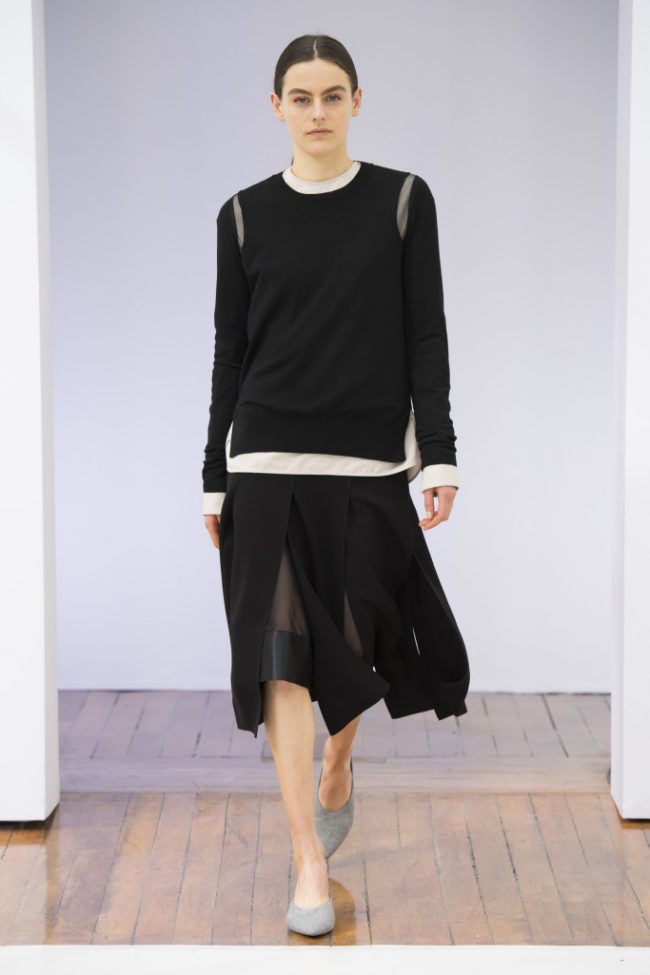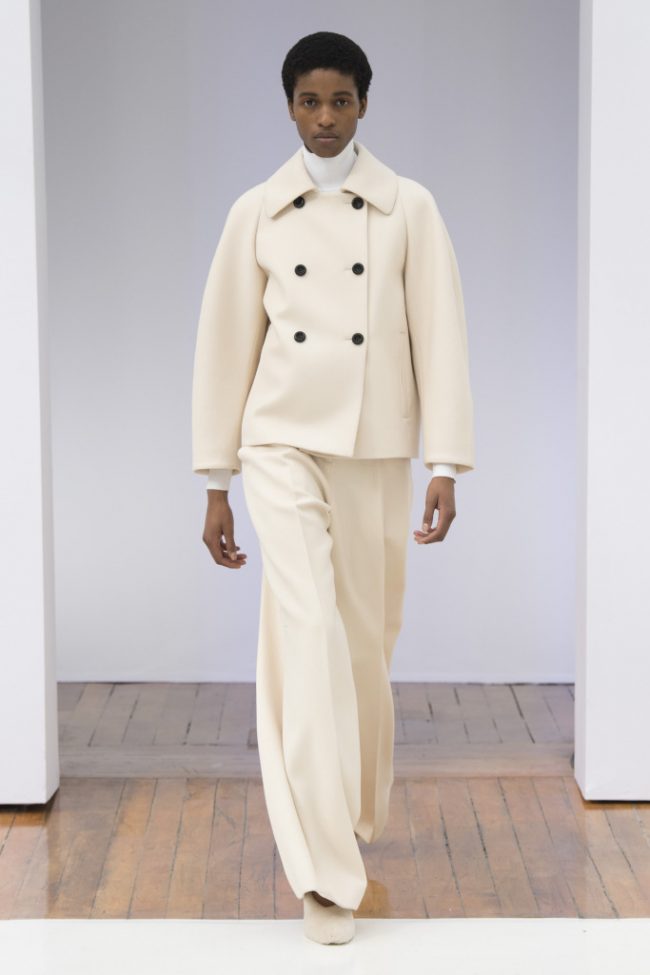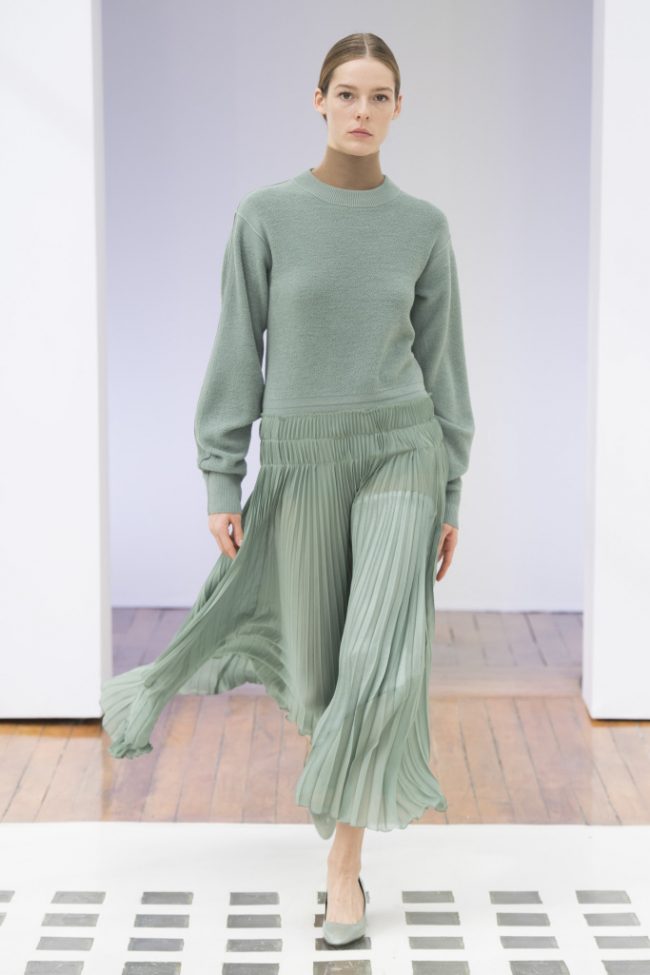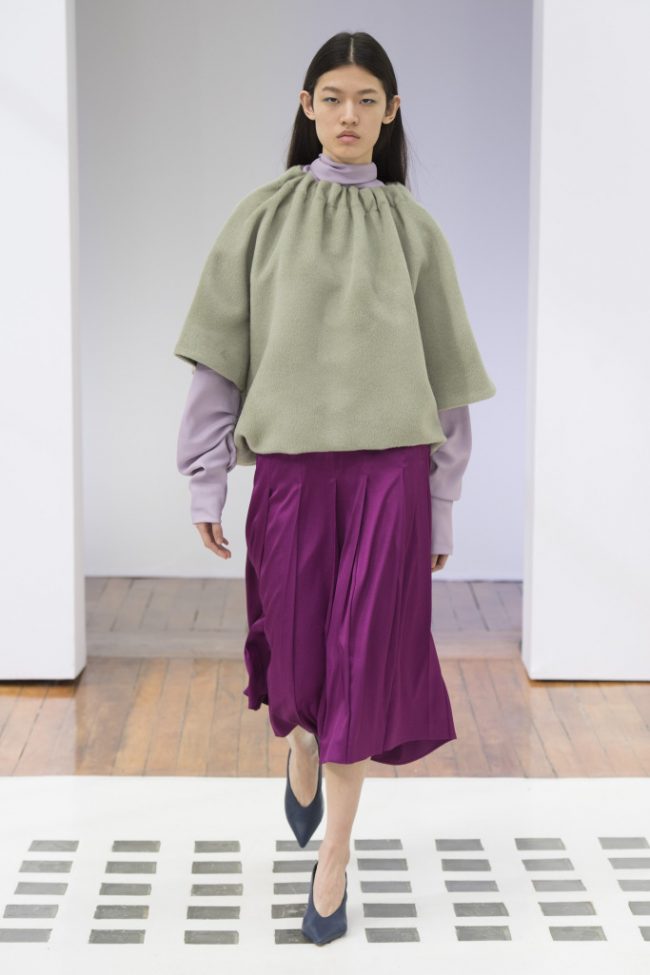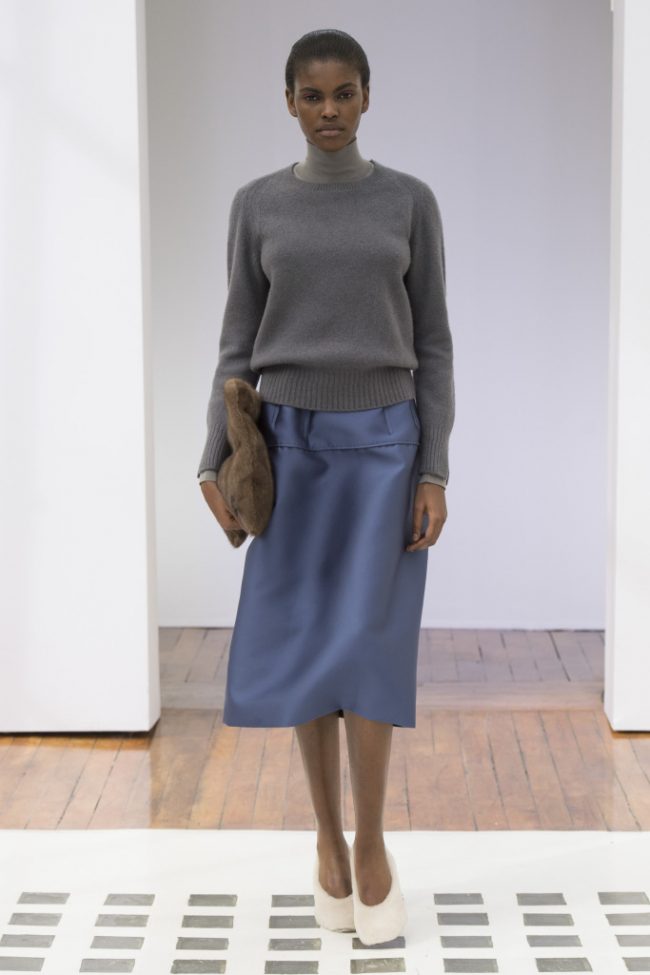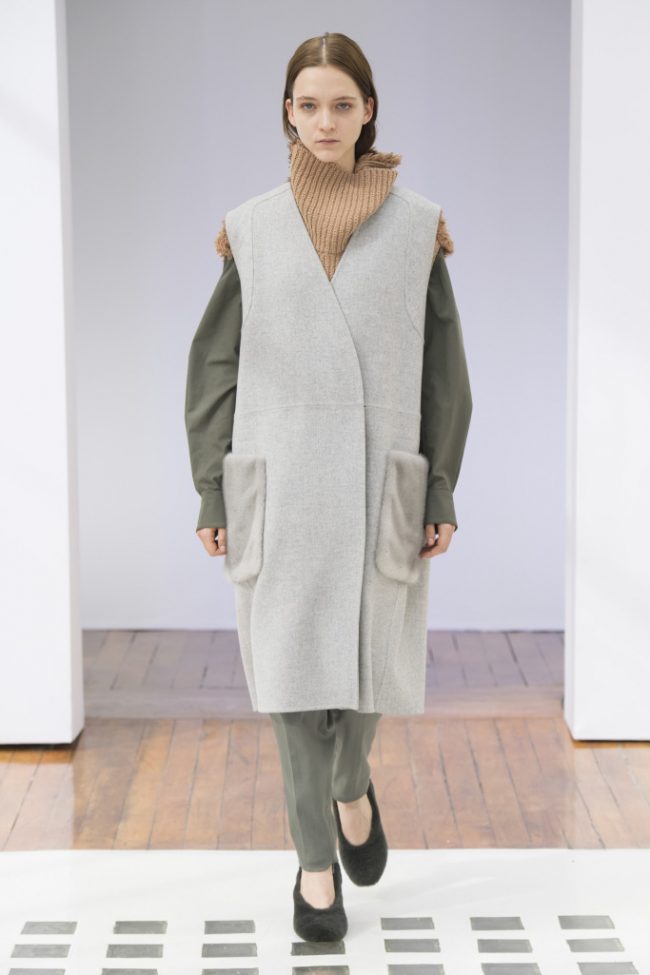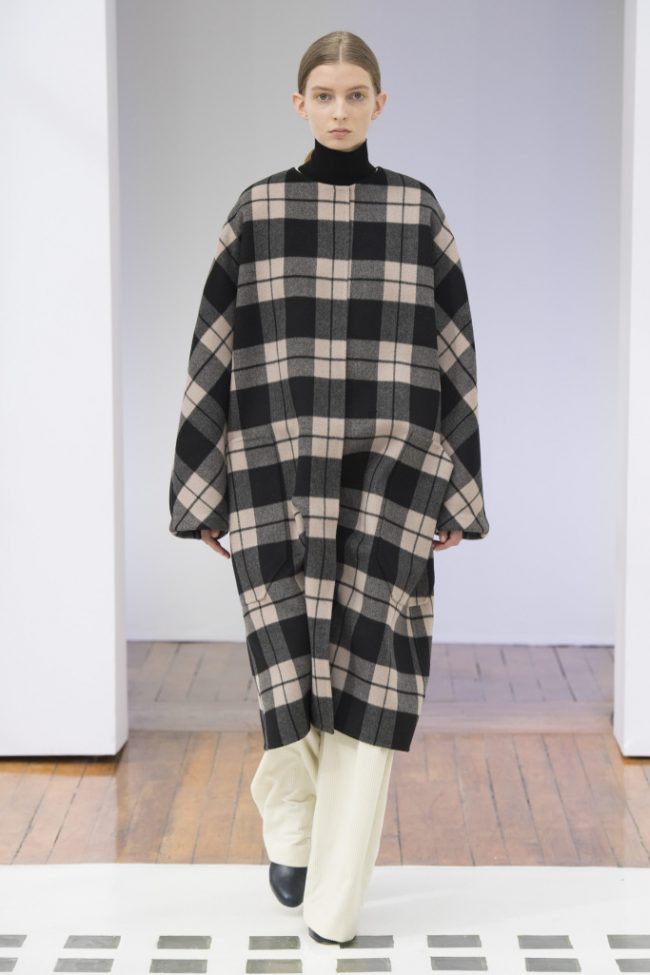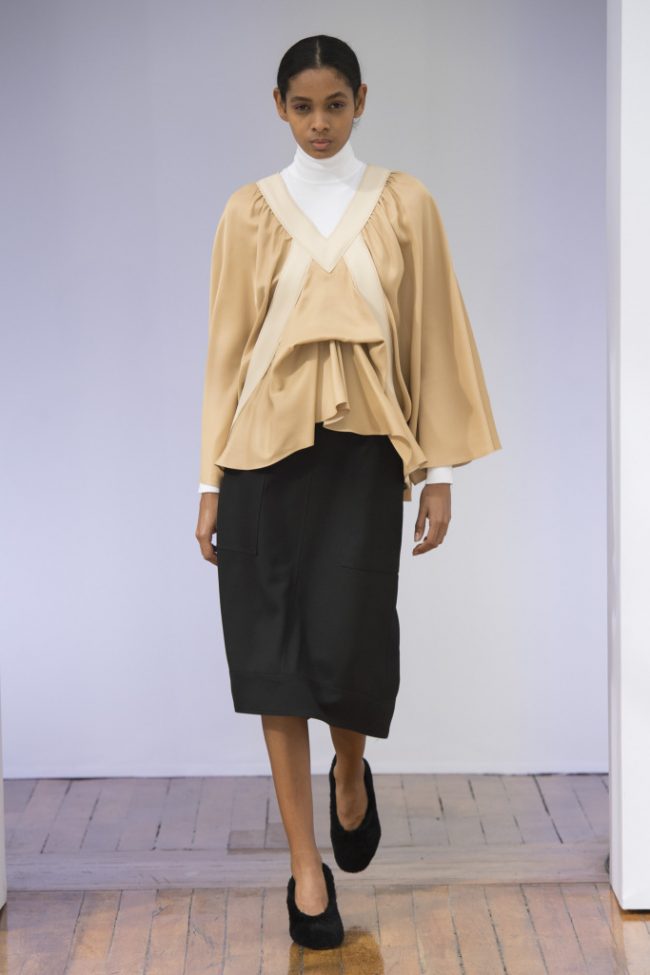 Sonia Rykiel and her 50th anniversary collection was as ubiquitous as Rykiel gets. It's in-your-face fashion that doesn't take itself too seriously.  We love Sonia Rykiel! Celebrating the fun-spirited, independent woman since its inception in 1968, today's creative director, Julie de Libran, delivered a collection that played off the super fun eras of the 70's and 80's when power dressing and fun glam were hot.  Big, fluffy coats, hats, and boots of Mongolian or Kalgan lamb helped to deliver her story. Another take came in the form of sleek coats and jackets of plush lamb with studded leather trim. A black shearling coat that zipped off at the waist offered added versatility, and her fuzzy lamb boleros were a nod to that 80's glam feel.