PARIS Fashion Week Fall 2018 PART 5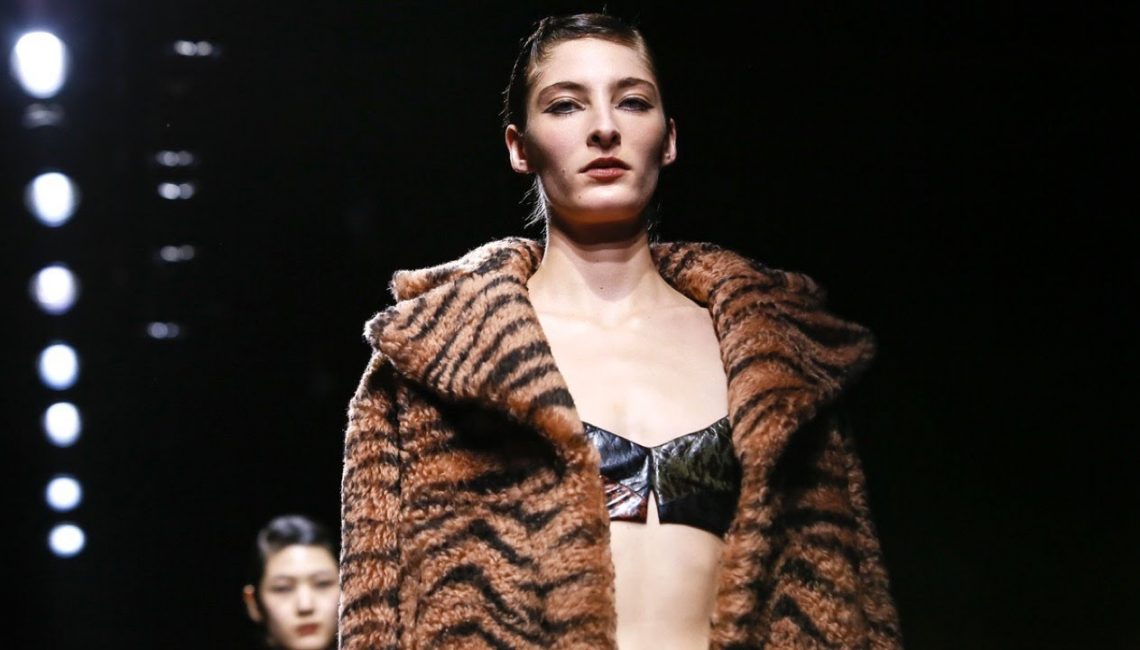 One of the strongest trends that emerged from the Paris fashion runways was the play on textures.  Designers redefined shapes and took risks at creating contrasts to defy expectations and demand attention.  Naturally, with its inherent textural qualities, fur played a major role.  This kind of experimentation is what makes fashion fresh and exciting and we applaud the designers here for taking chances.  Game on!
Paris Fashion Week Fall 2018 – Boundles Glamour
Christian Wijnants knows how to breathe life into fashion. Textural details like quilting, fringe, knit, and shearing all gave his RTW for fall 2018 depth and volume. Contemporary floral prints, plaids, and accordion pleats elevated the visual pop. Layering was his last level of luxe, adding long scarves and duster coats to give the clothes movement.  Still, with such a sumptuous and deep display of separates a shearling jacket stood out. Electric blue and oversized, this jacket spoke volumes about the collection by fusing all his 3D elements together. We wish he'd used more plush fur to further his message.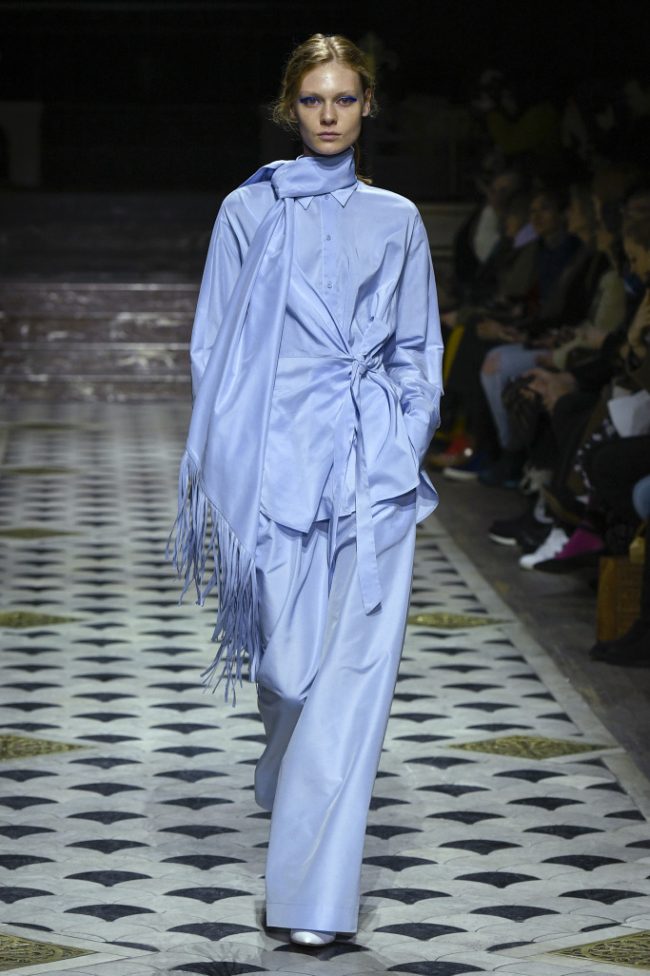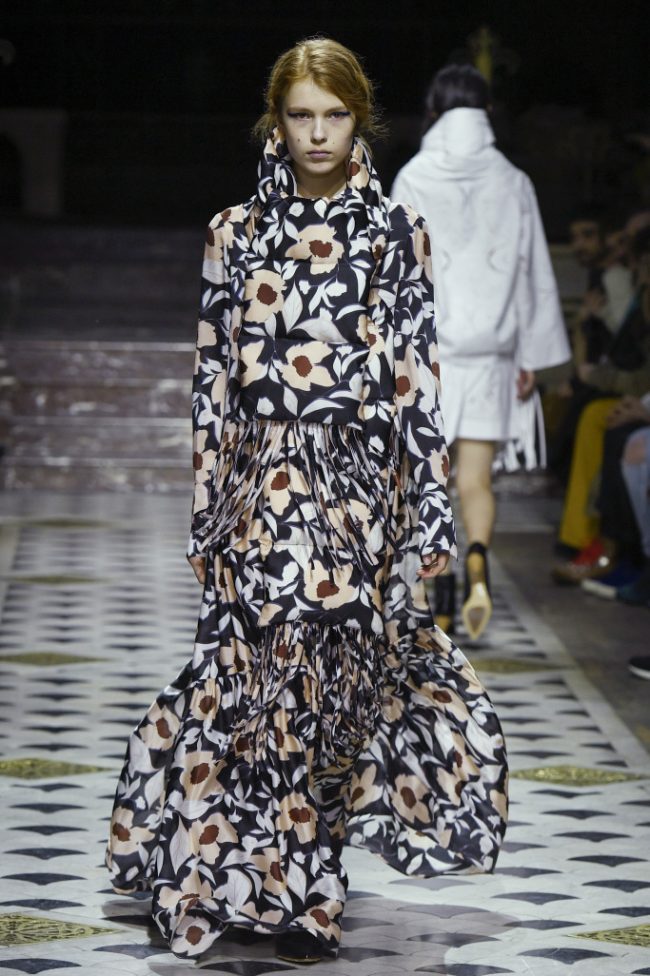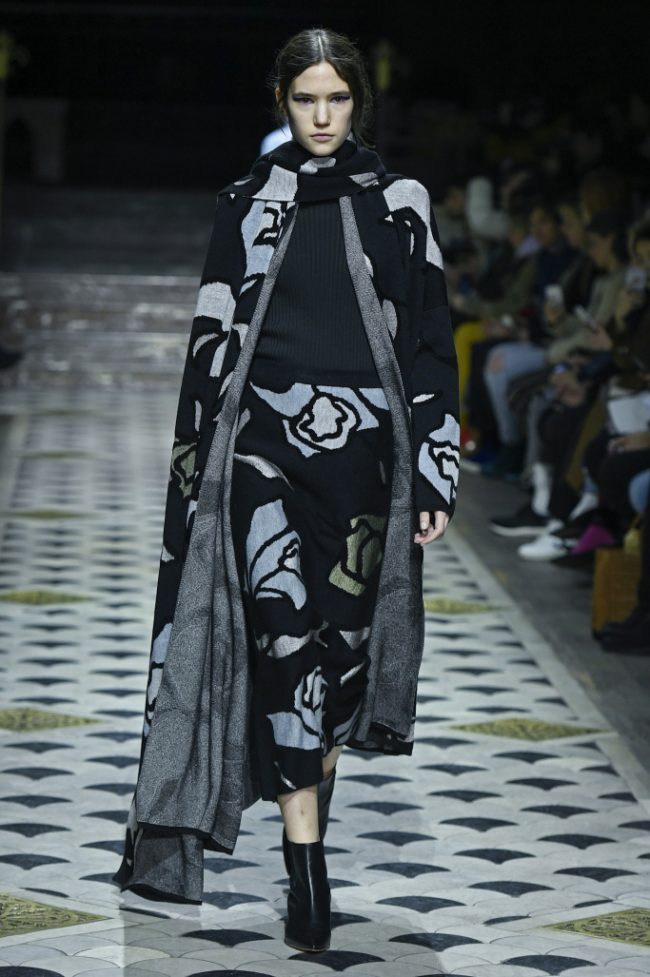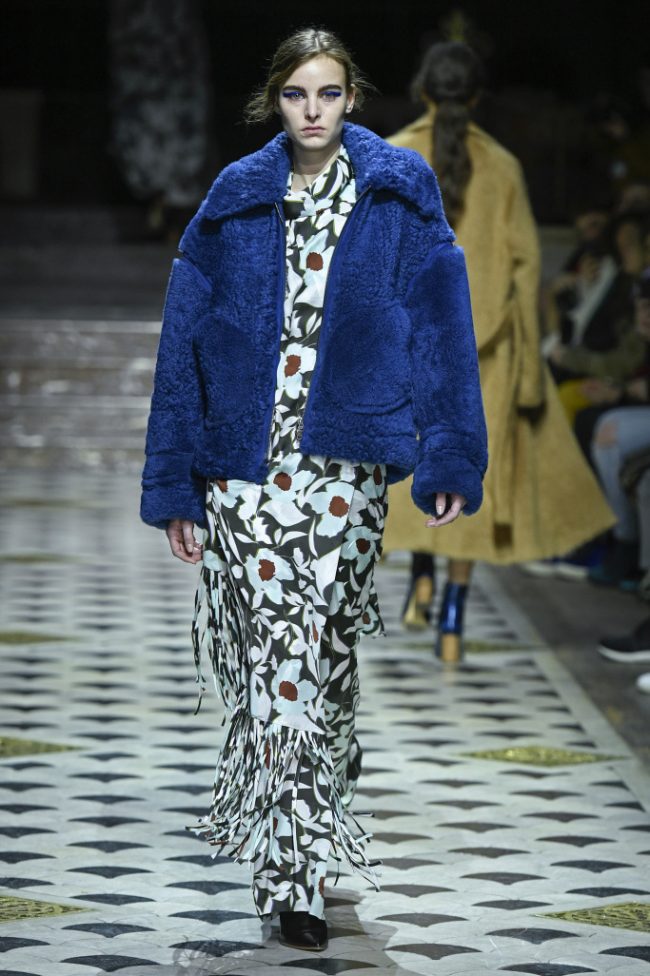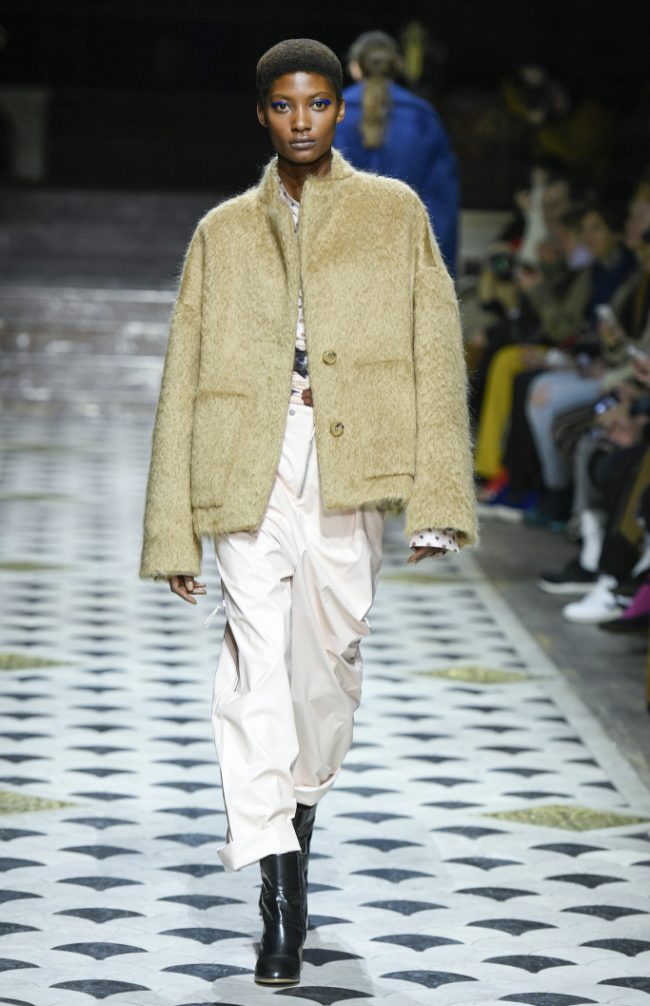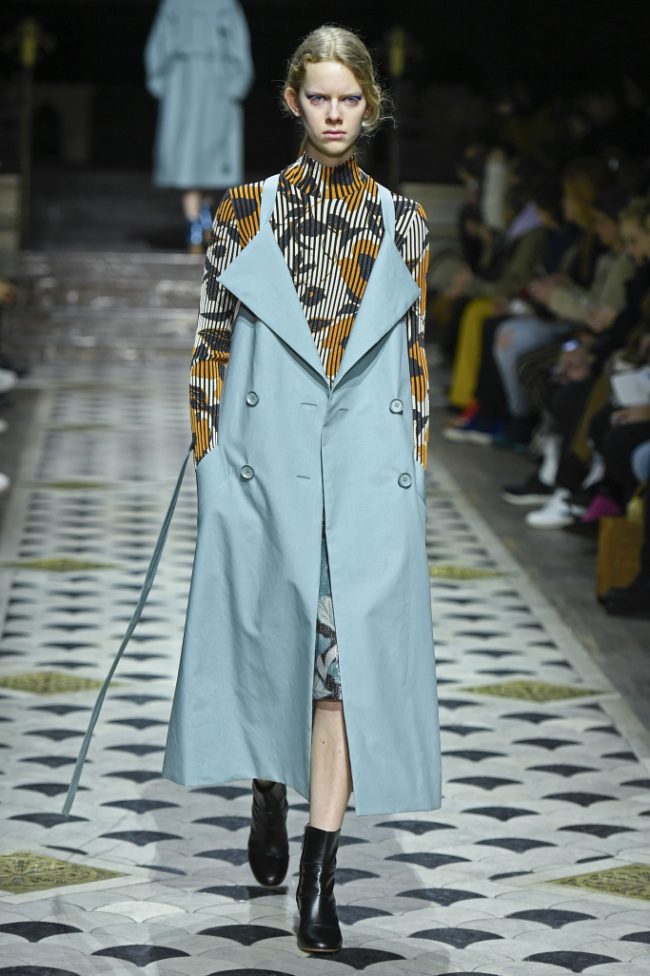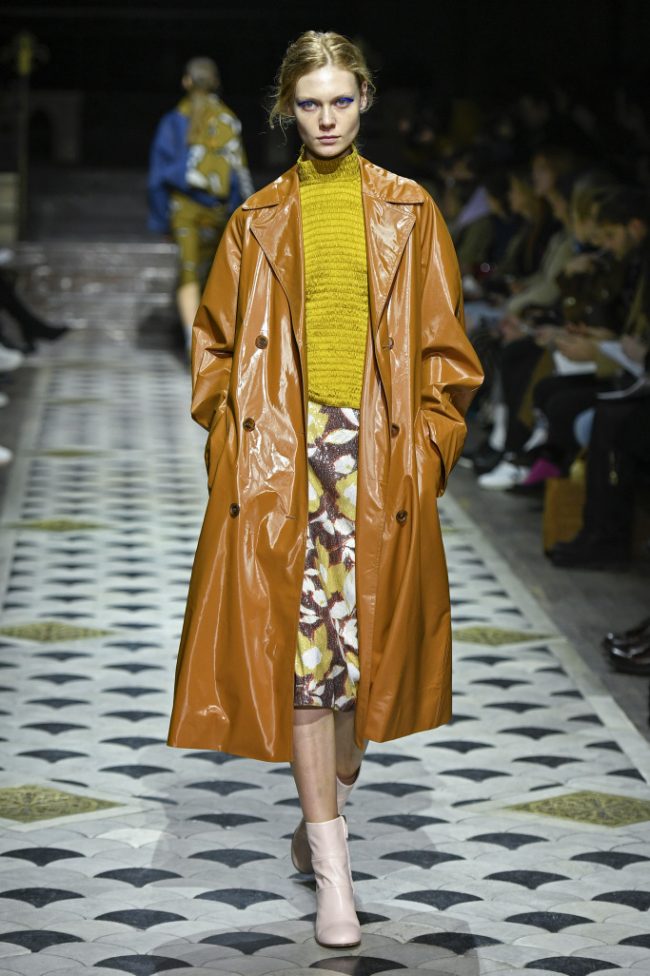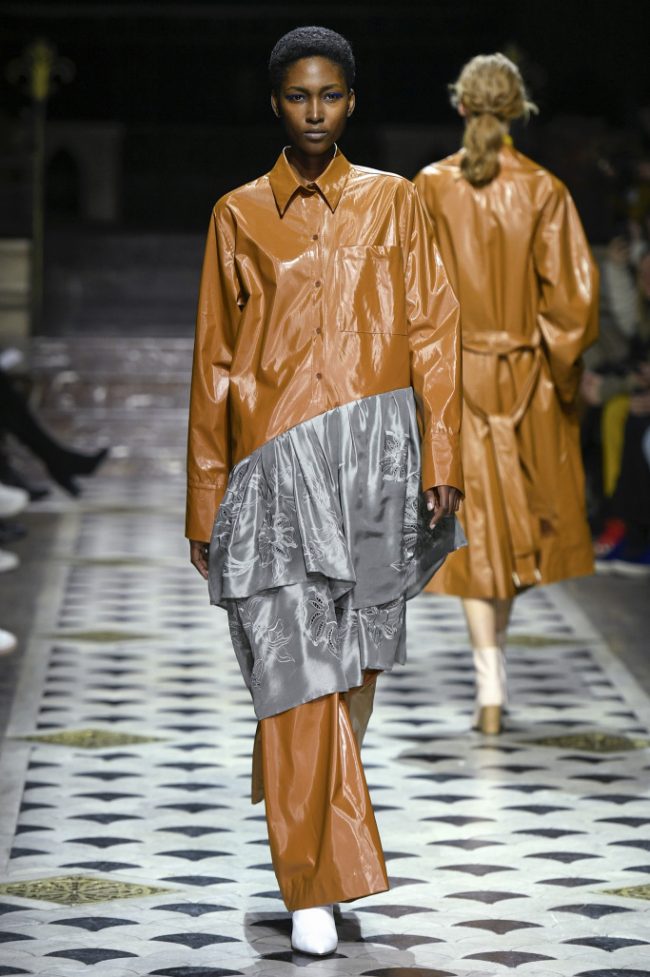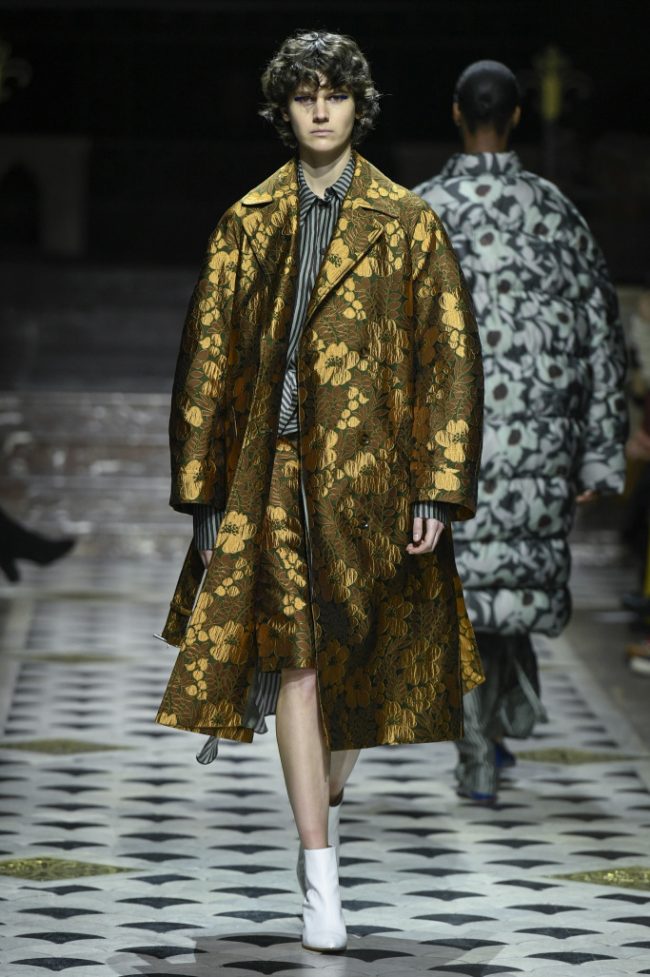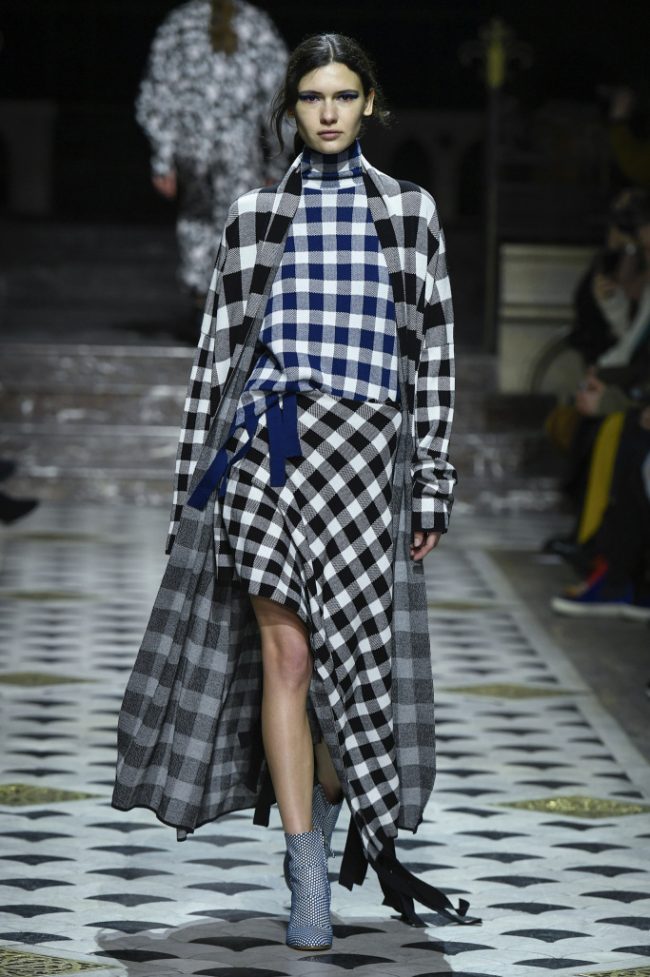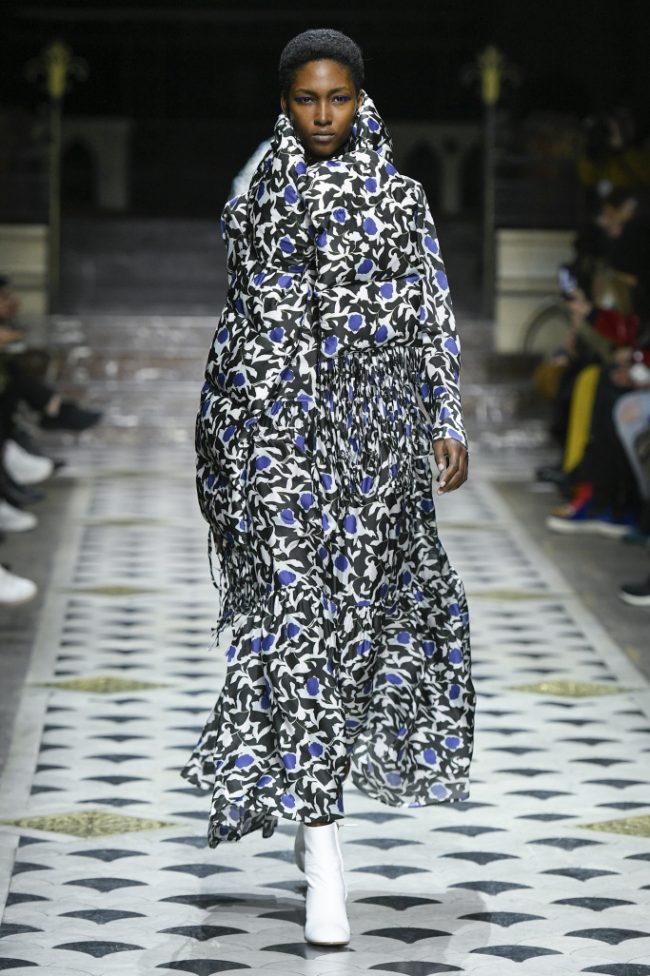 A refined eye and an appreciation for architectural details marked the Loewe fall 2018 RTW collection giving it a "dress to impress" appeal.  Leather belt buckle closures at the nape of the neck affixing a fur yolk with jagged edge finish was one such example – there are almost not enough nouns and adjectives to describe its intricacies! Parka coats dotted the runway, some in leather, some in shearling and ALL with drama and power. Fluffy, voluminous curly lamb lining gave the coats a cozy feeling. A tailored black and white checkered dress was redefined with a broad lamb hem.  Loewe is a leader in leather textiles and the accessories were not to be missed. Giant leather backpacks, tailored purses, and contemporary footwear completed the ensembles.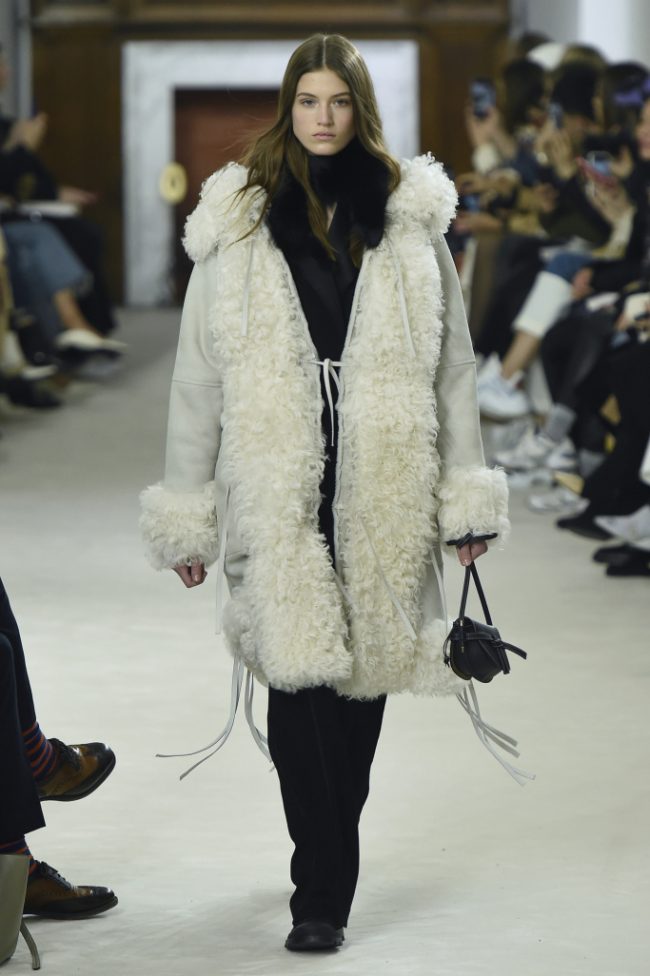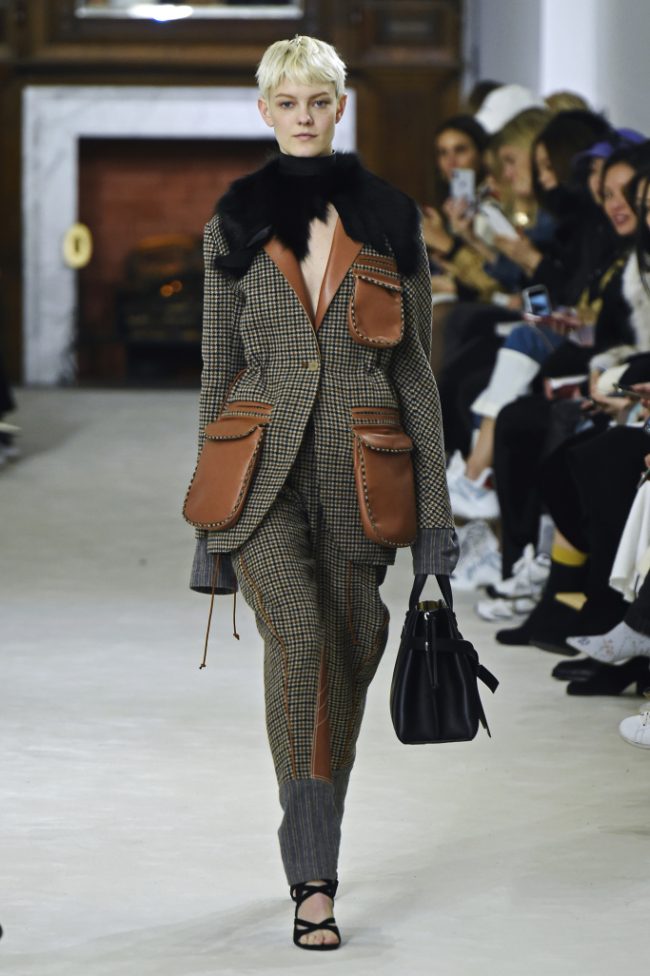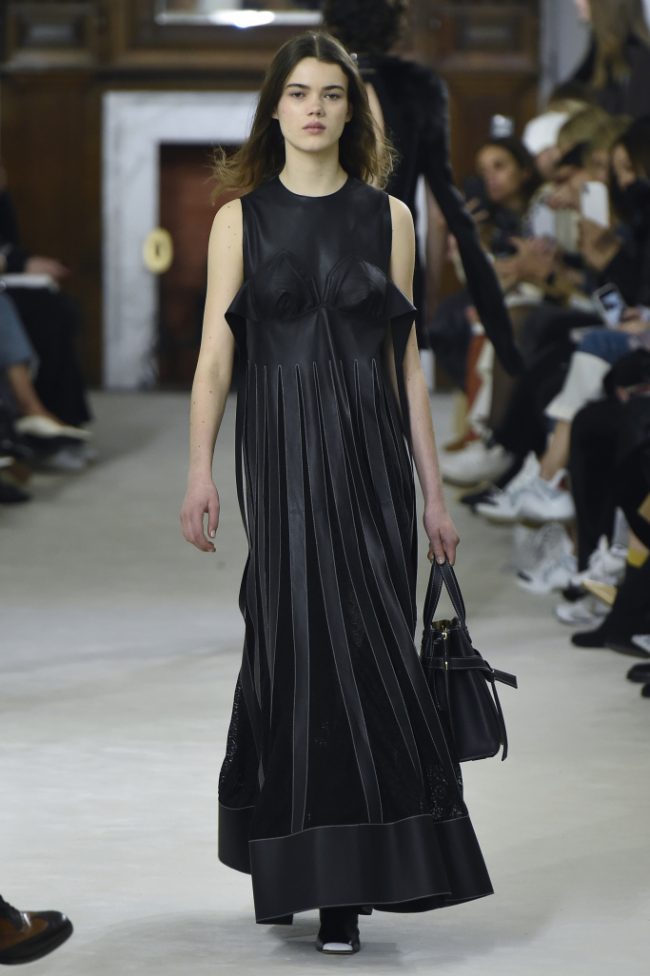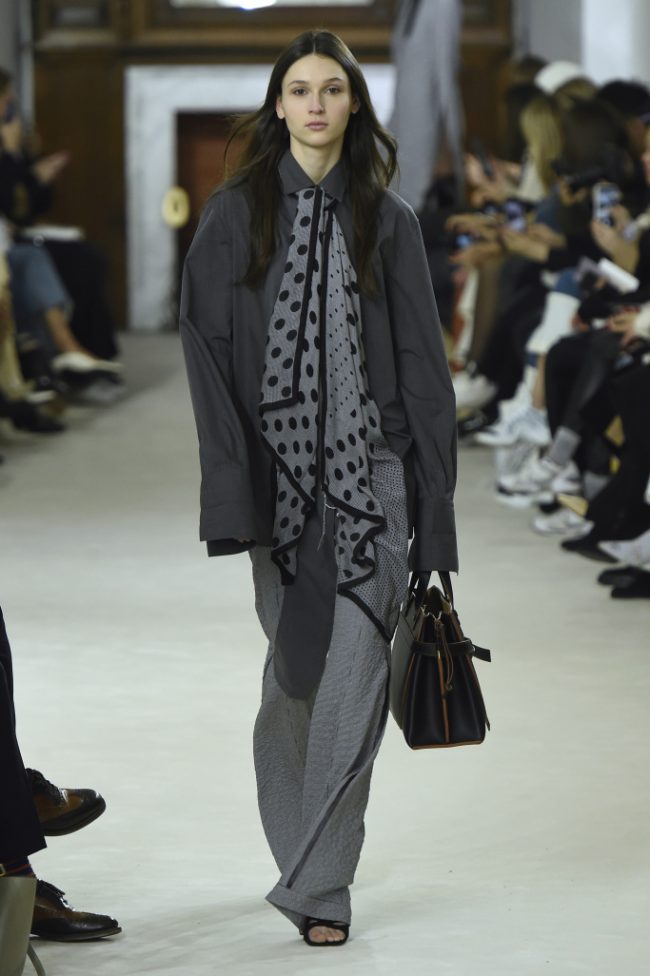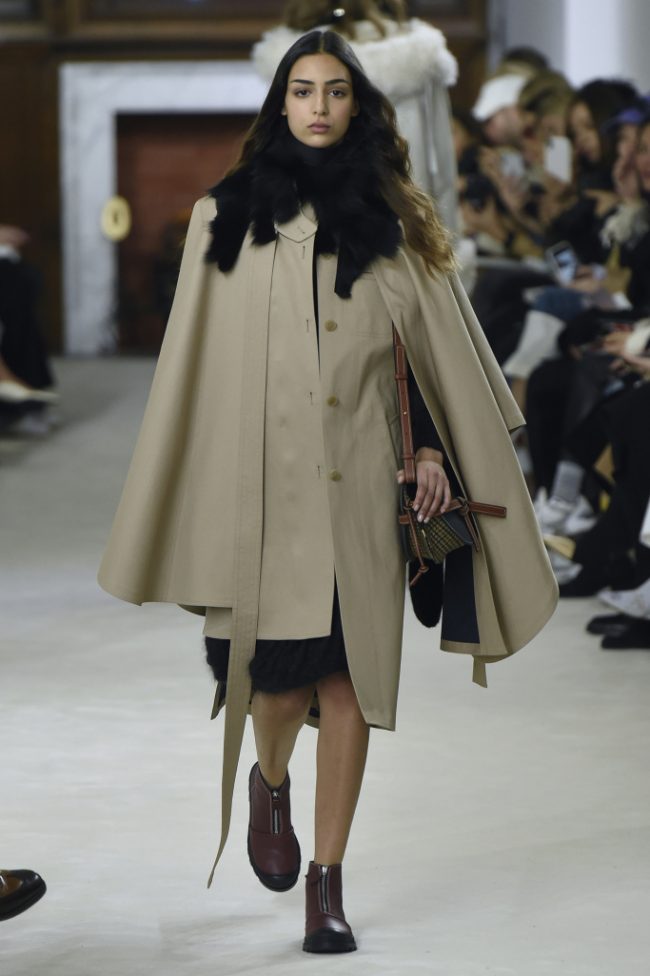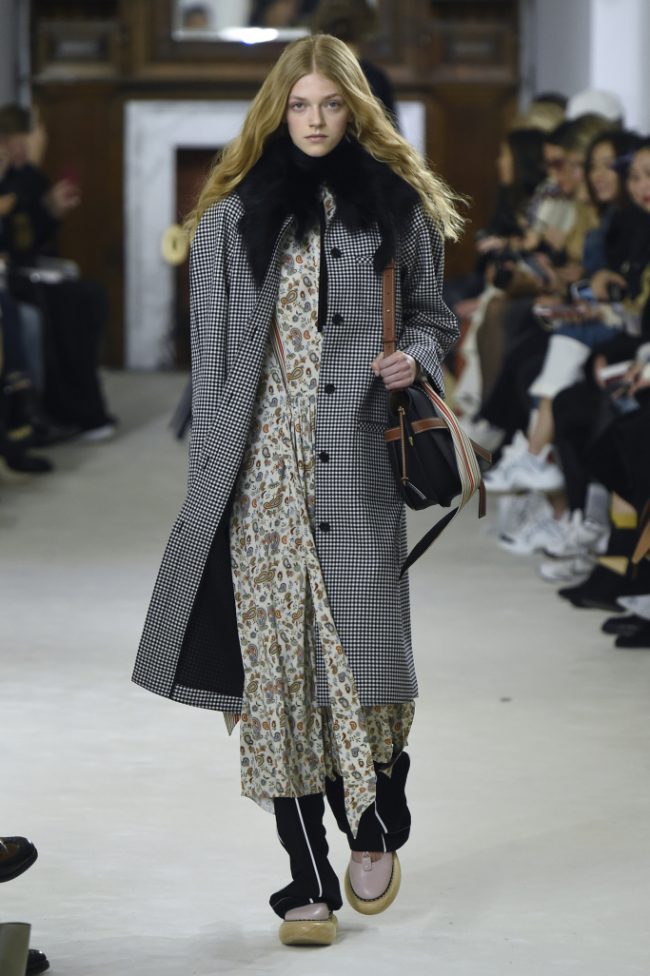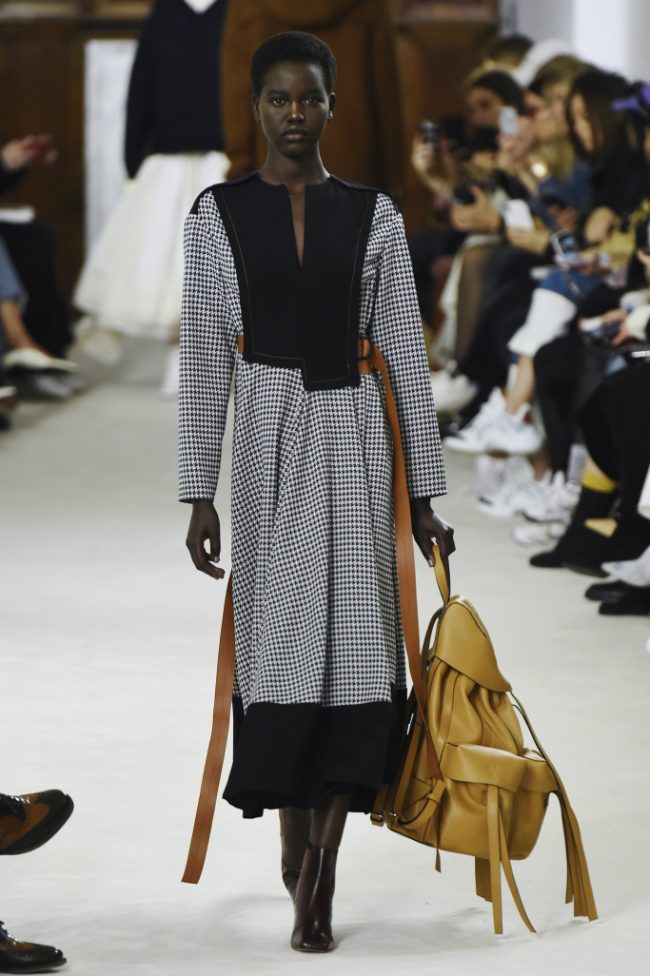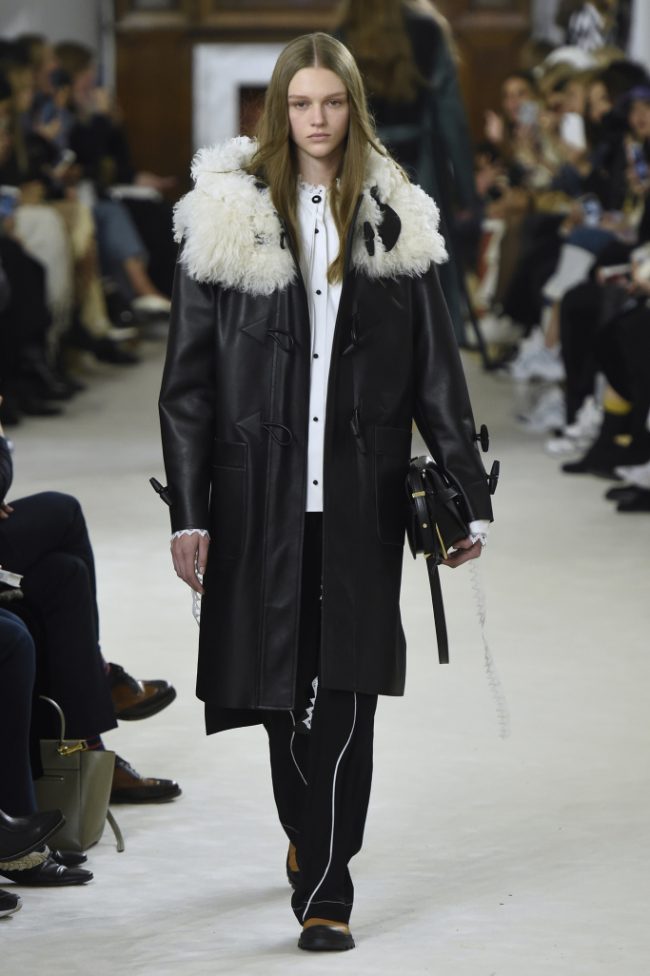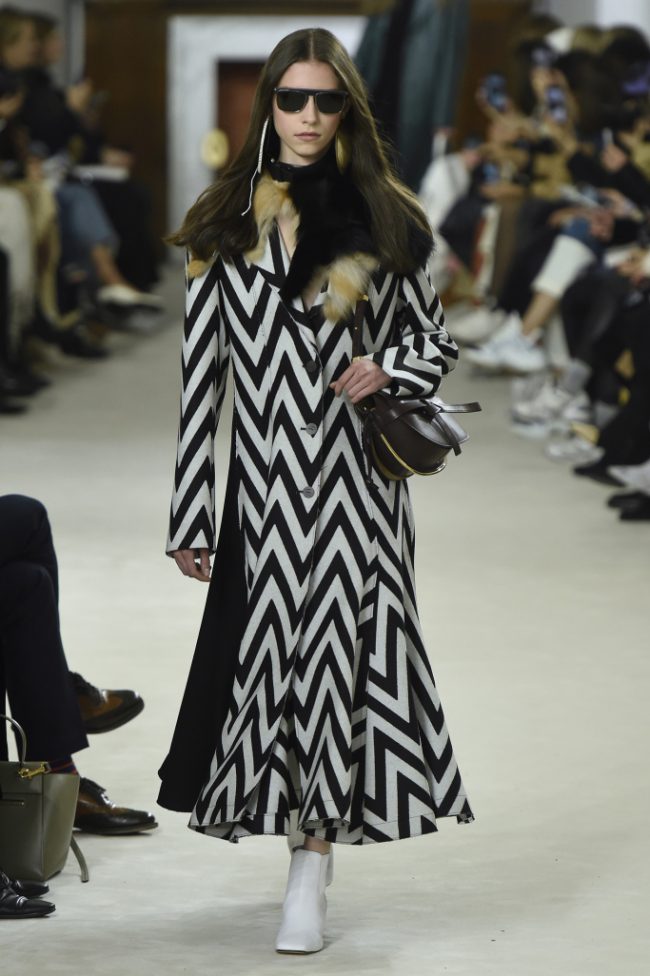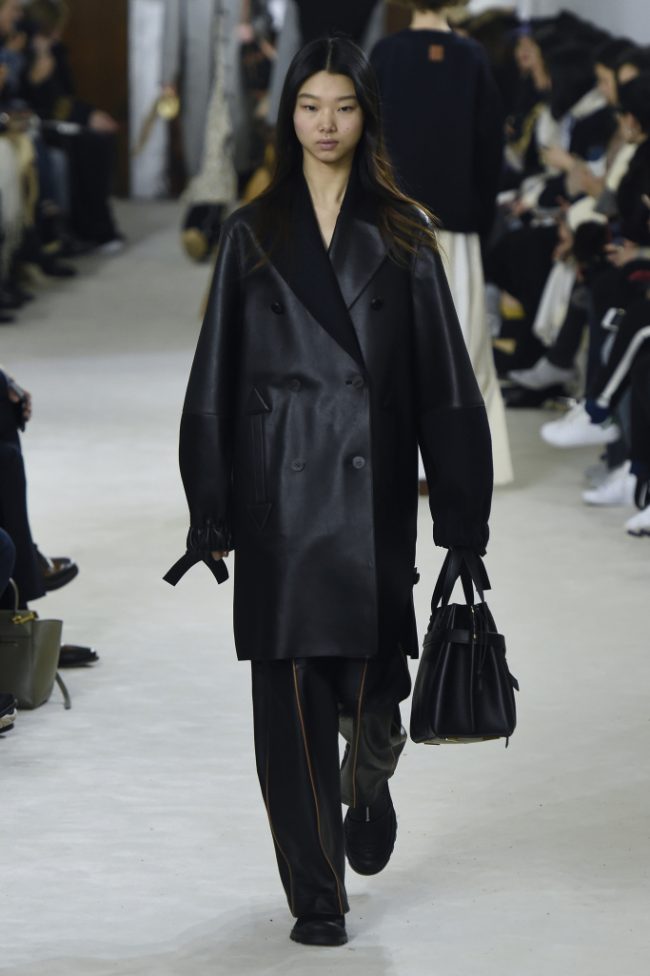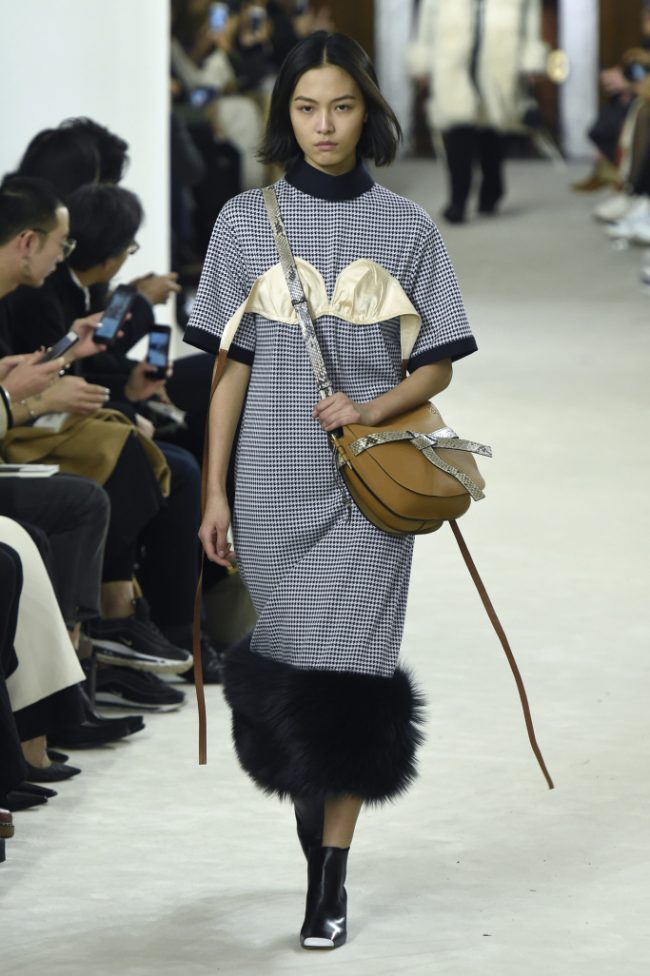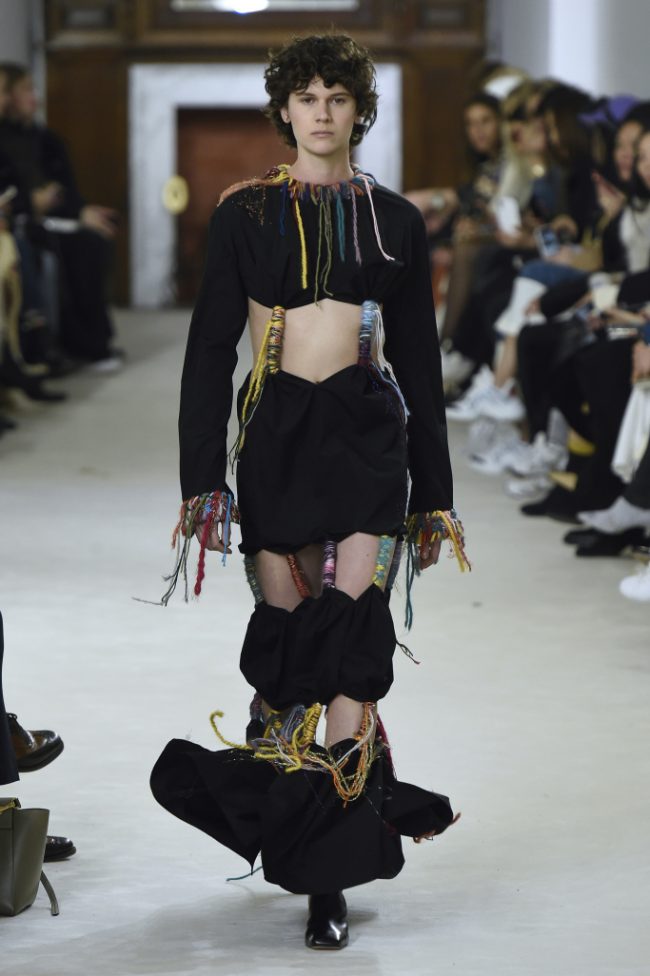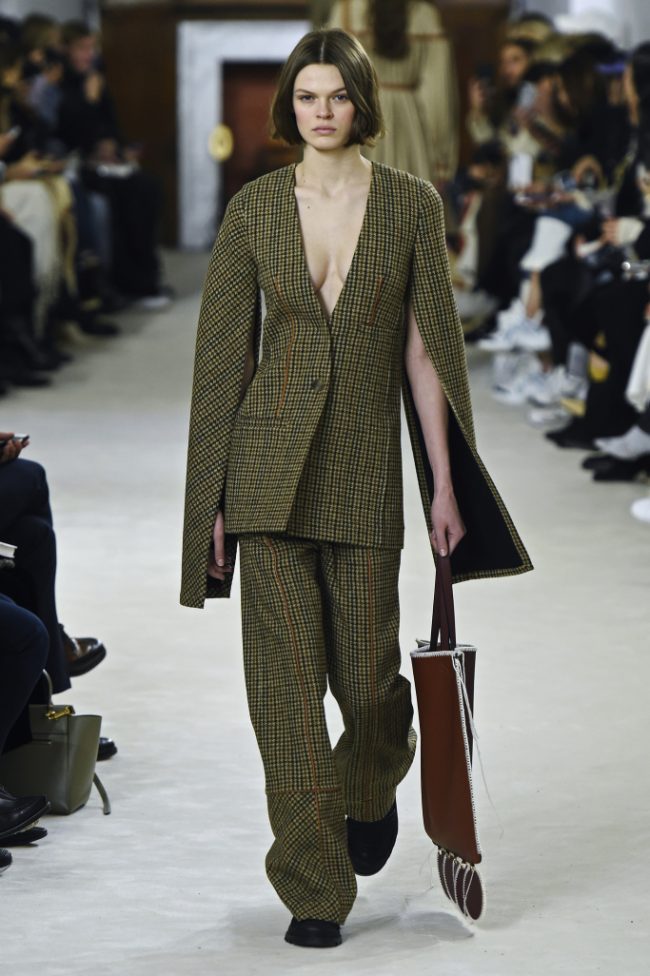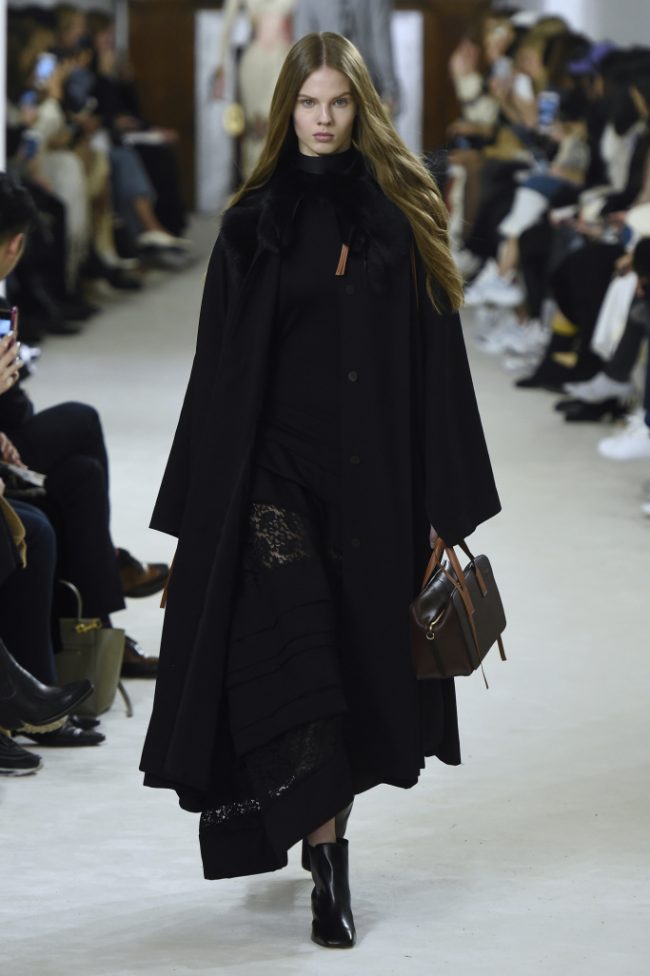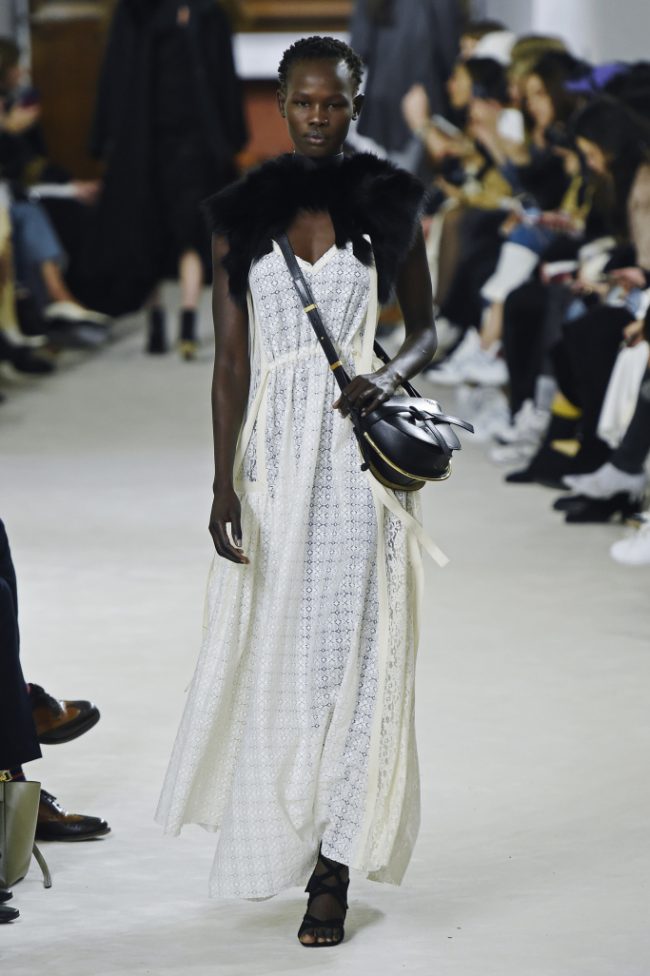 What happens when you adapt futuristic fabrics like iridescent silver PVC within traditional tailored separates like a military sport coat? Absolute magic! Just ask anyone who's seen the Balmain fall 2018 RTW collection. It may be hard to imagine this concept working but we've learned that the imagination of Olivier Rousteing is limitless. Prim and proper quilted jackets are oh-so-Parisienne but, done in hologram fabrics, they blew our minds. The collection comprised of 90 glorious looks with an 80's retro hyper-glam featured splatter paint, neon colors, and fox fur jackets that captured the fun of the era with the distinct Balmain sophistication.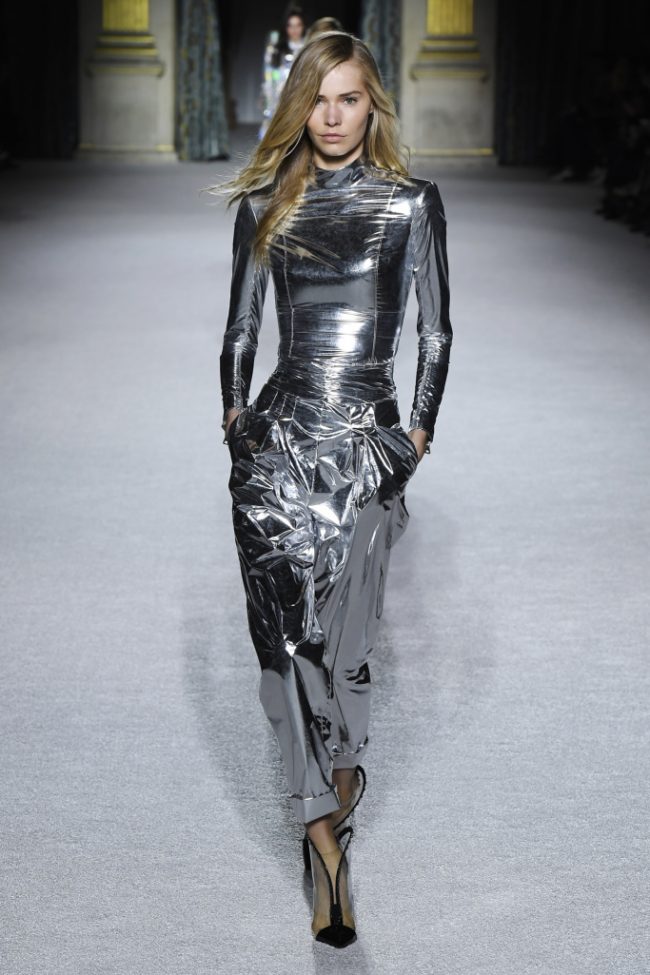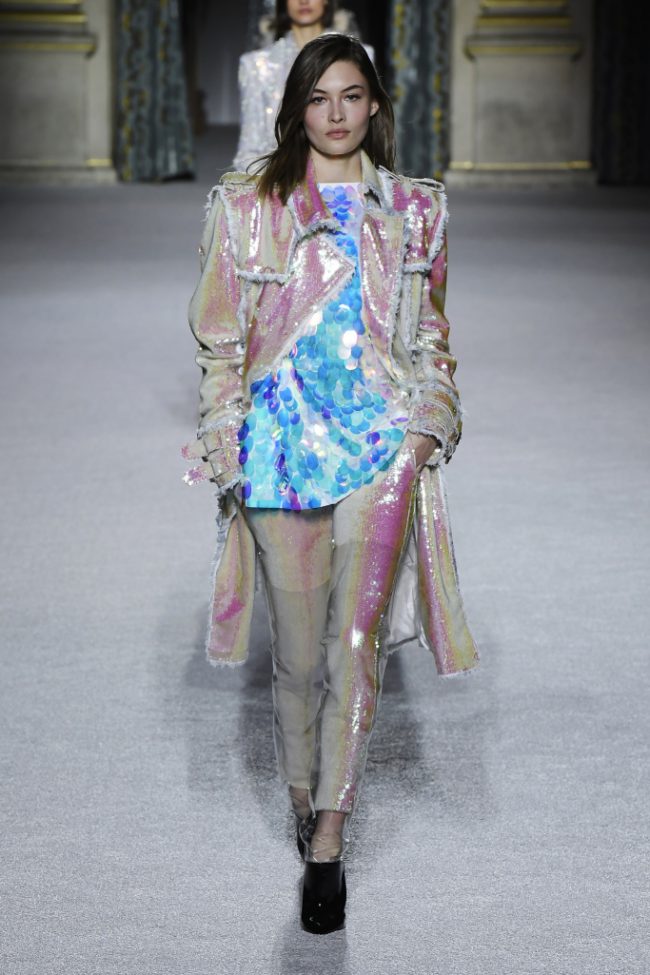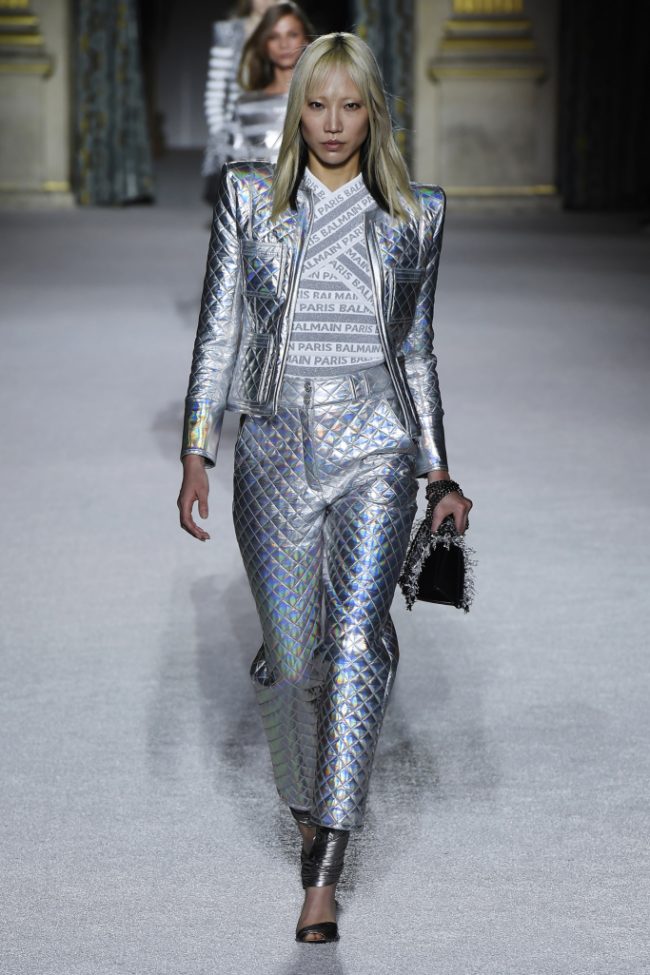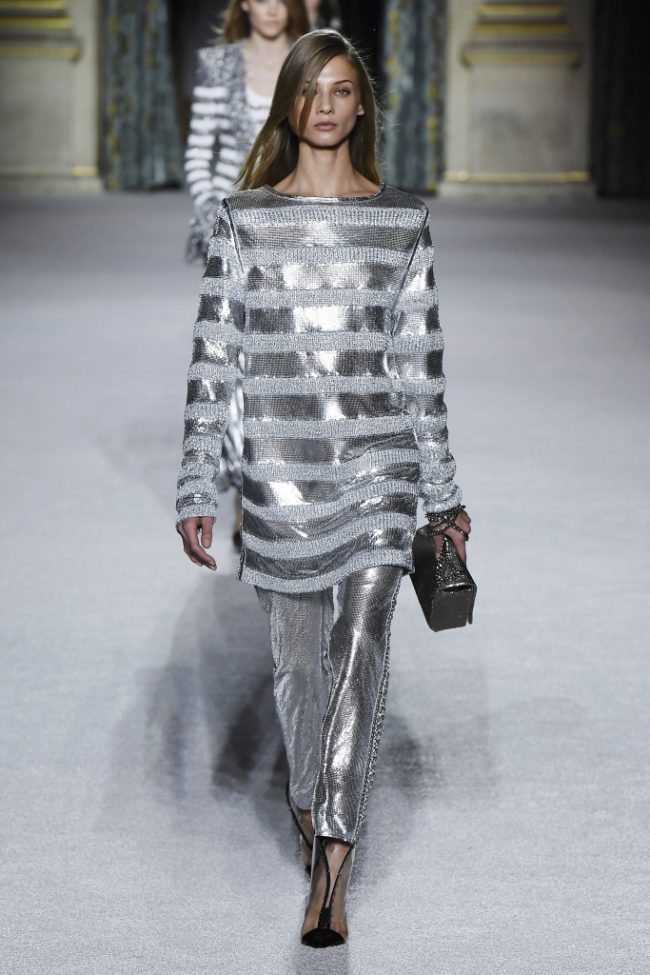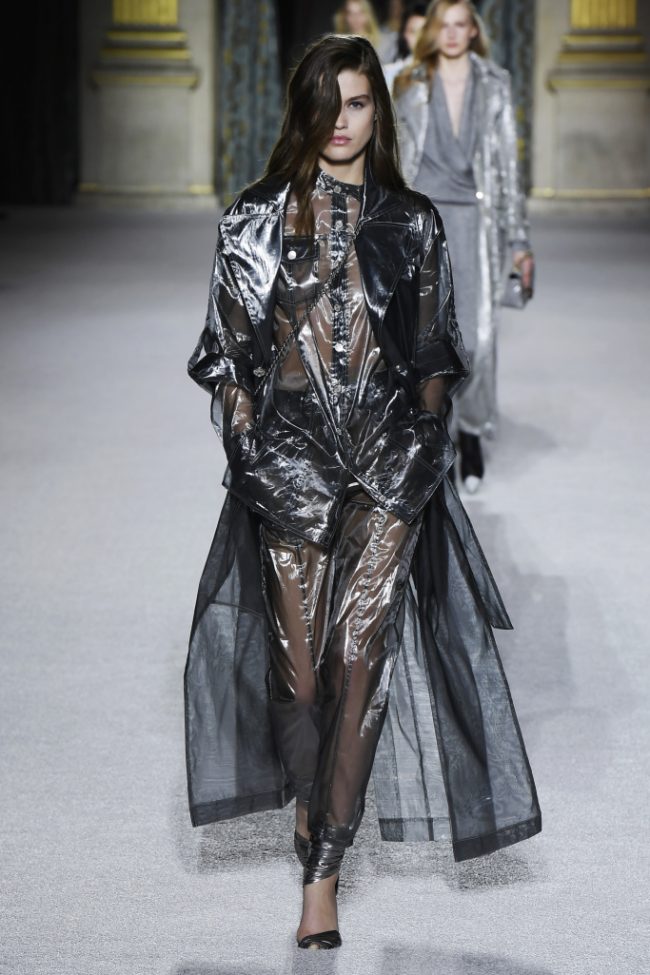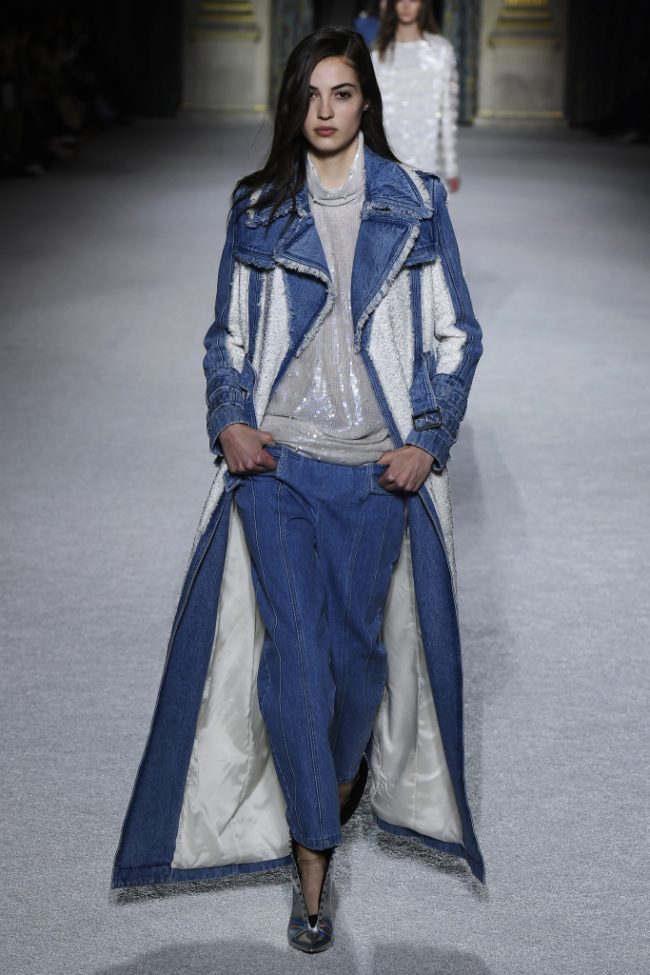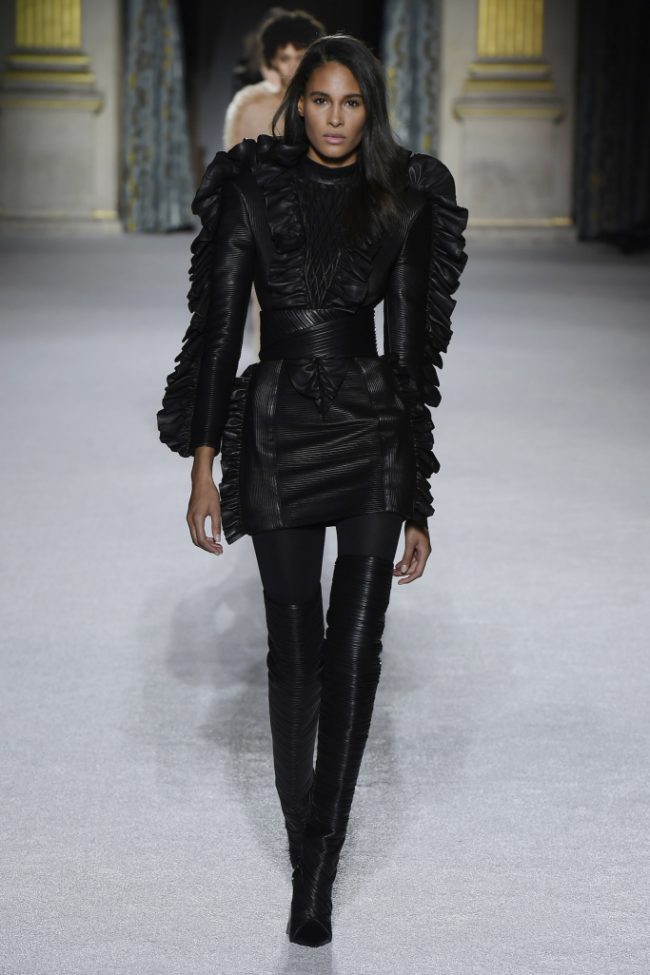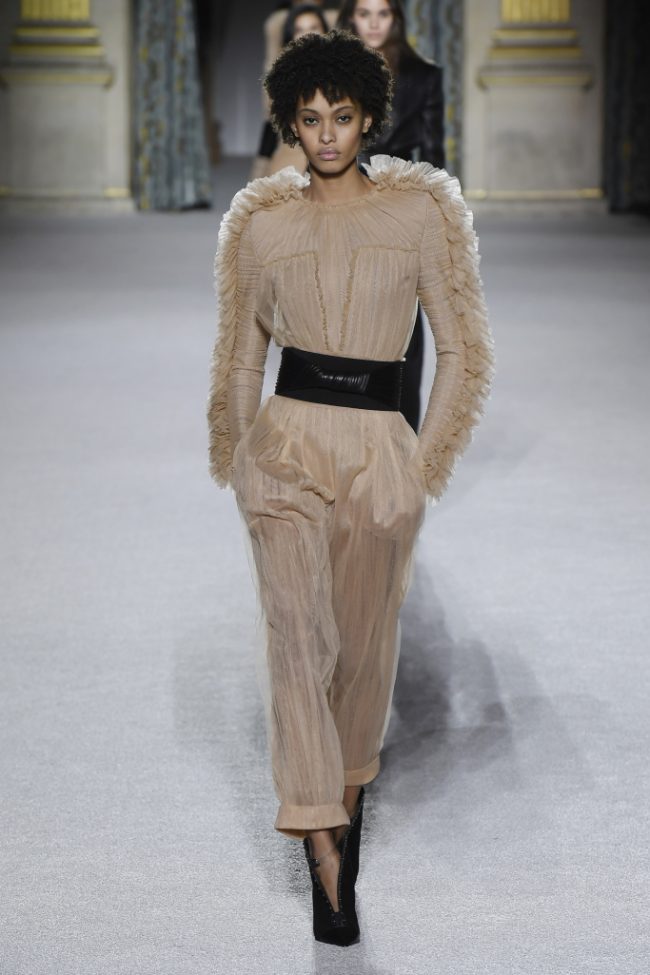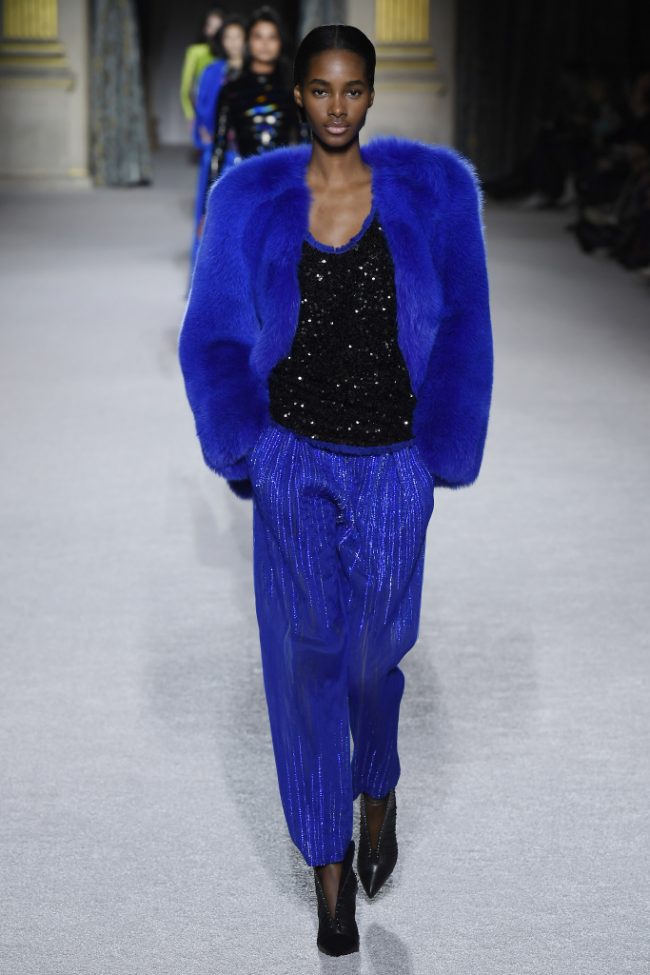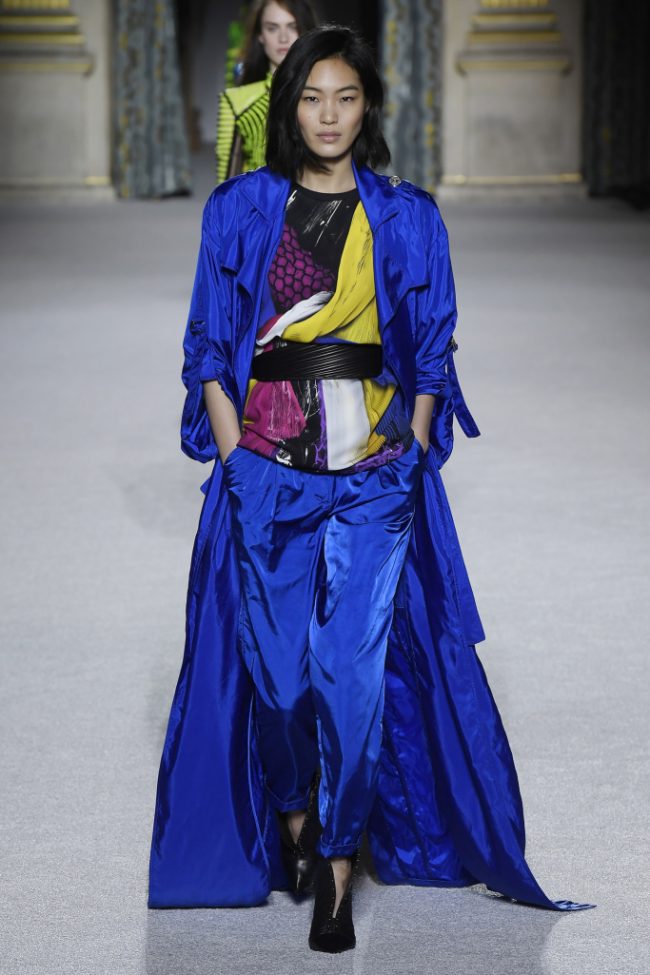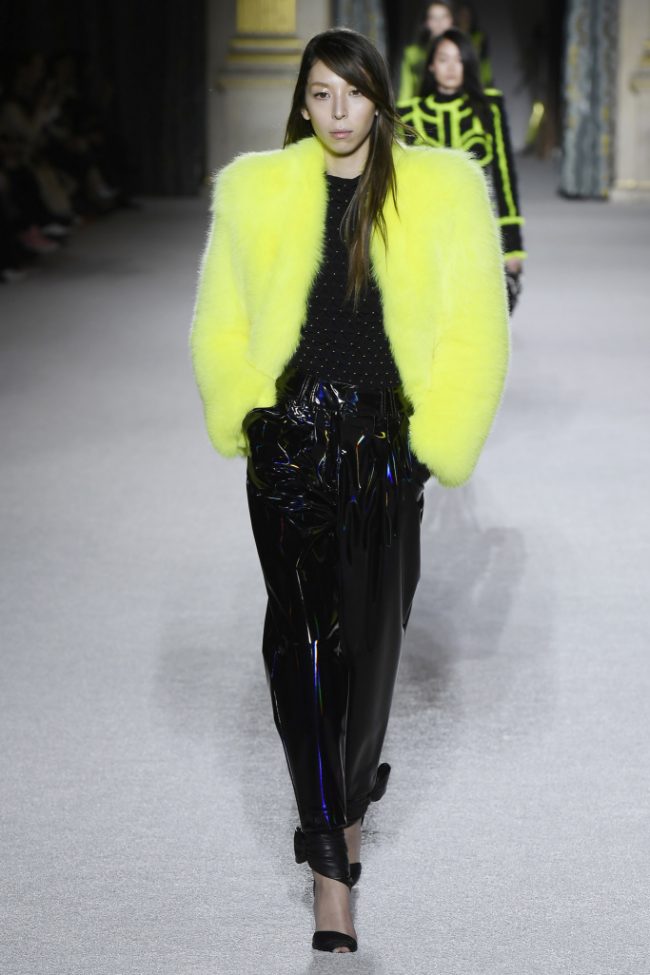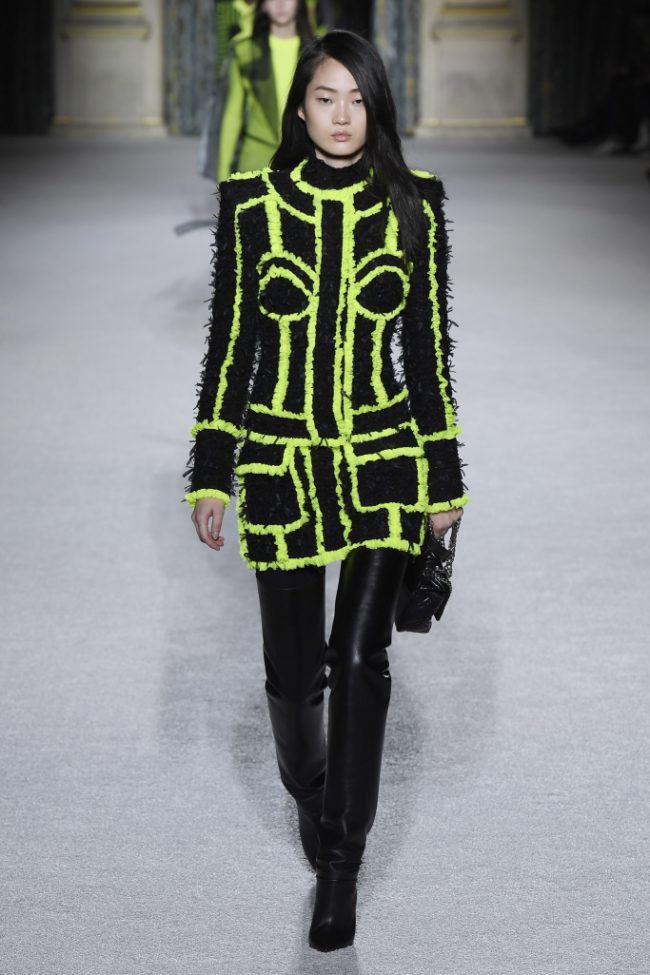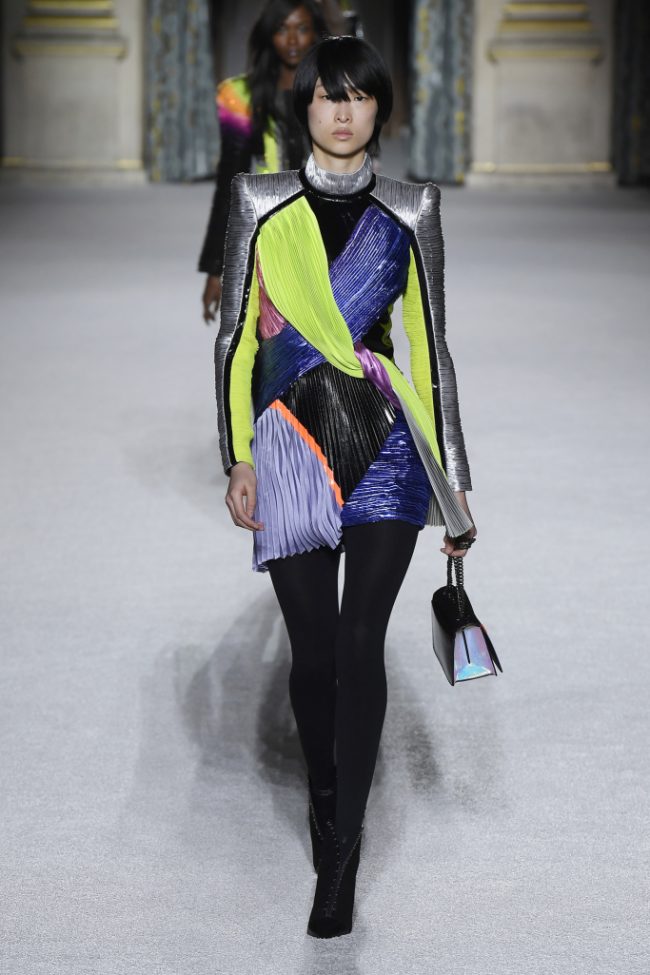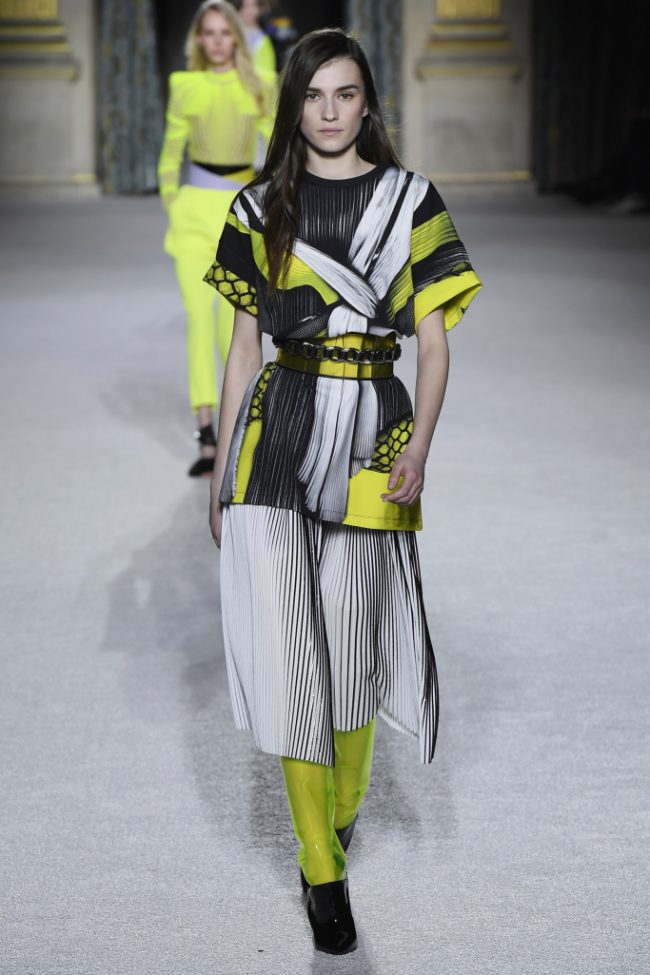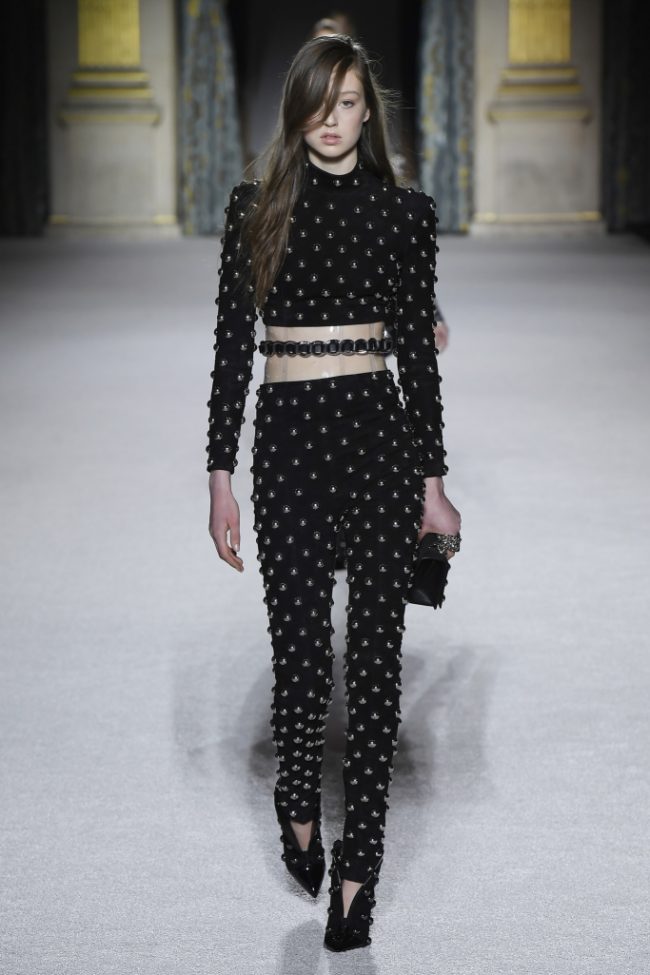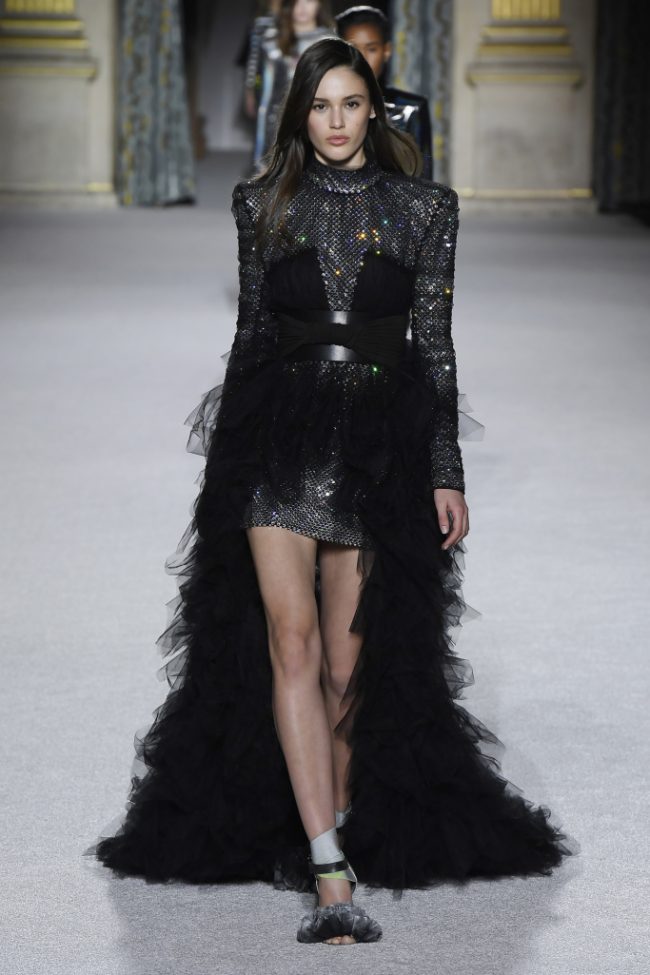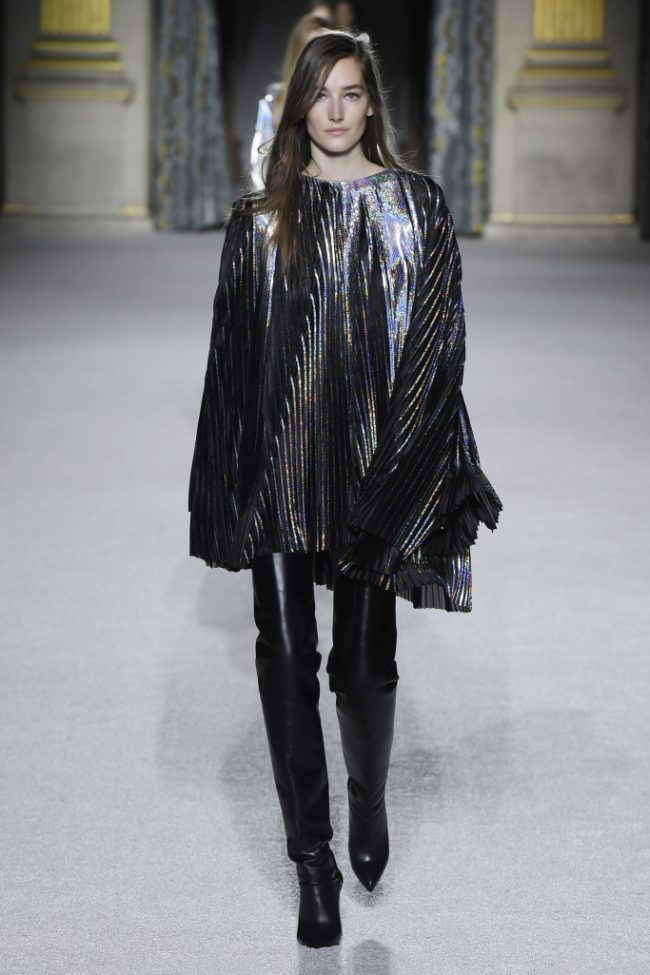 The closing look in Lutz Huelle's fall 2018 RTW presentation was a screen tee that read "there's no one like you."  It was an apropos ending for a show that featured fashion which was "one of a kind". The story was one of mixing textures to redefine shapes and defy expectations. Nylon mixed with lurex, quilted metallic fabric with boucle knits, and shearling melded together with nylon were among the extraordinary combinations. Long hair curly lamb continues to be a strong trend for the season. Huelle's mixed media of colored lamb and nylon bomber jackets was an original and fresh take on sporty chic.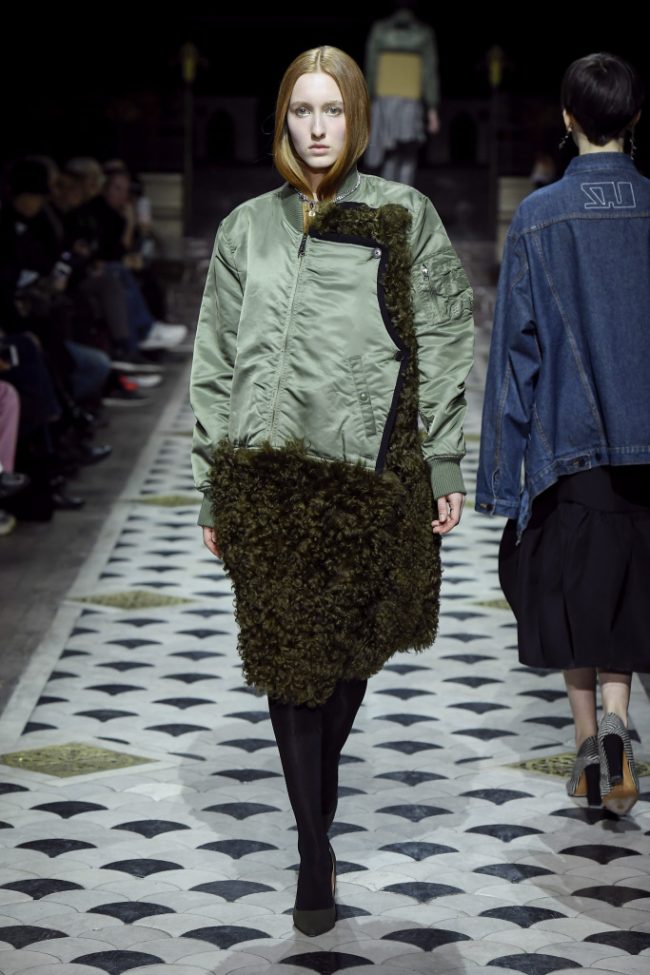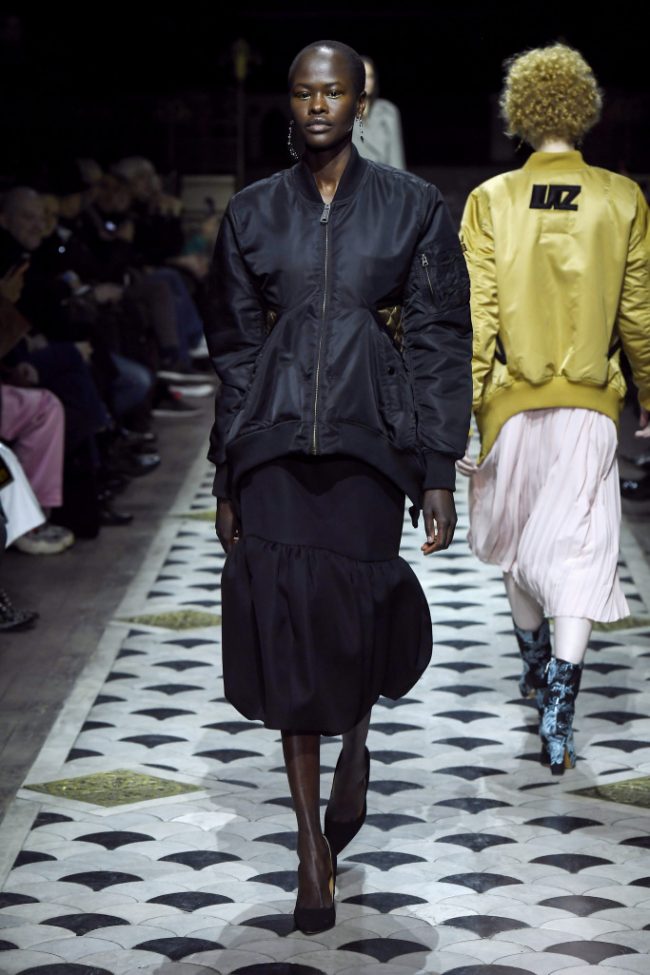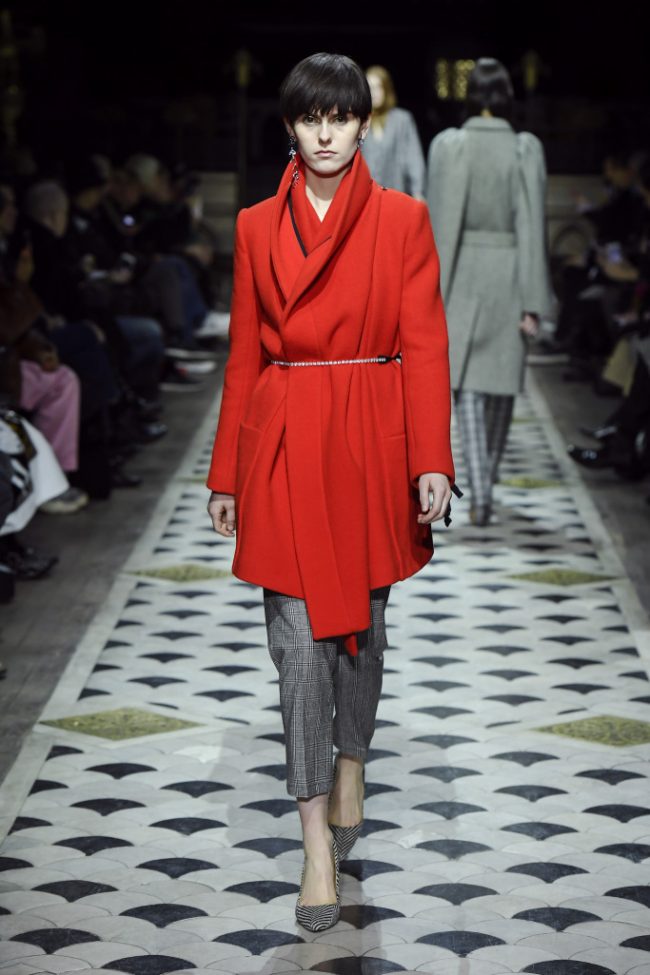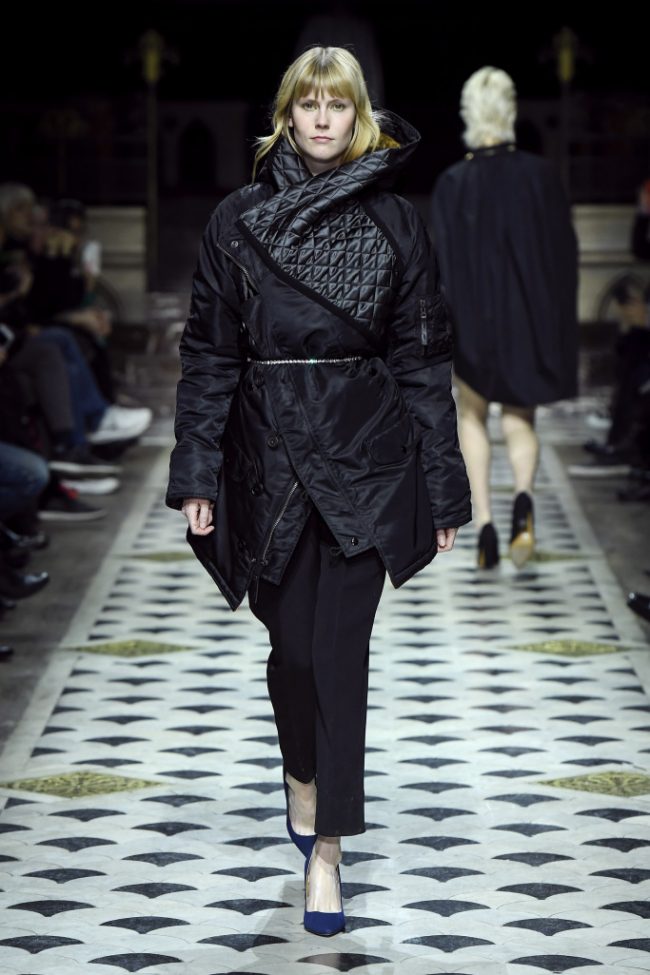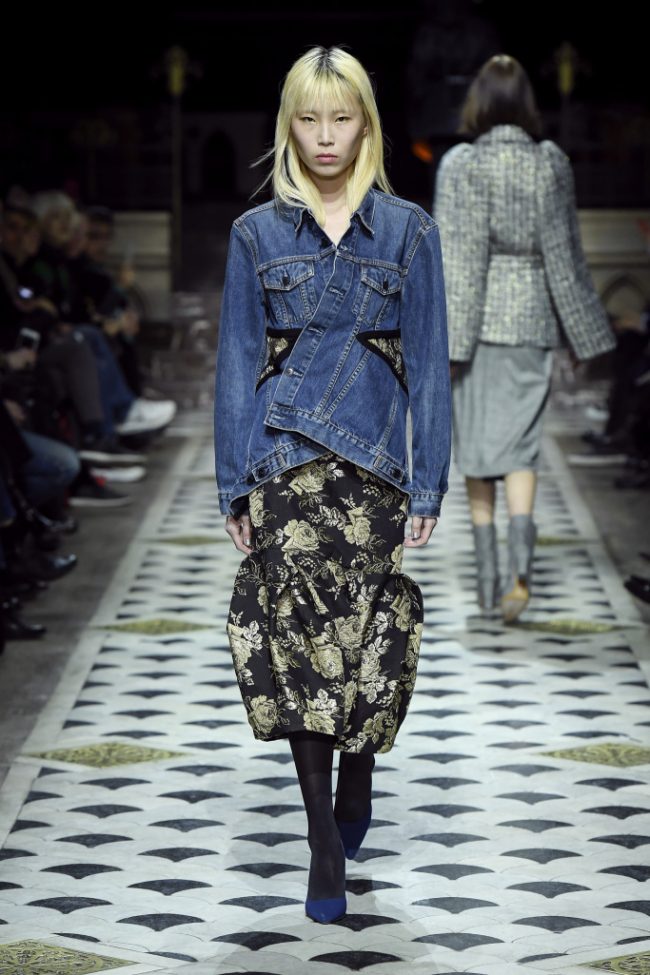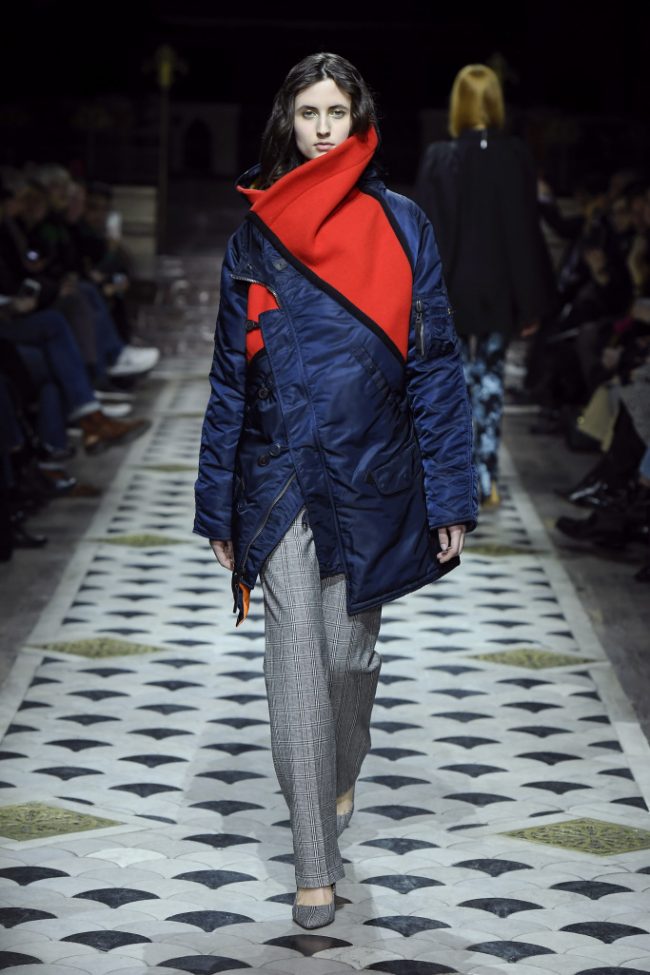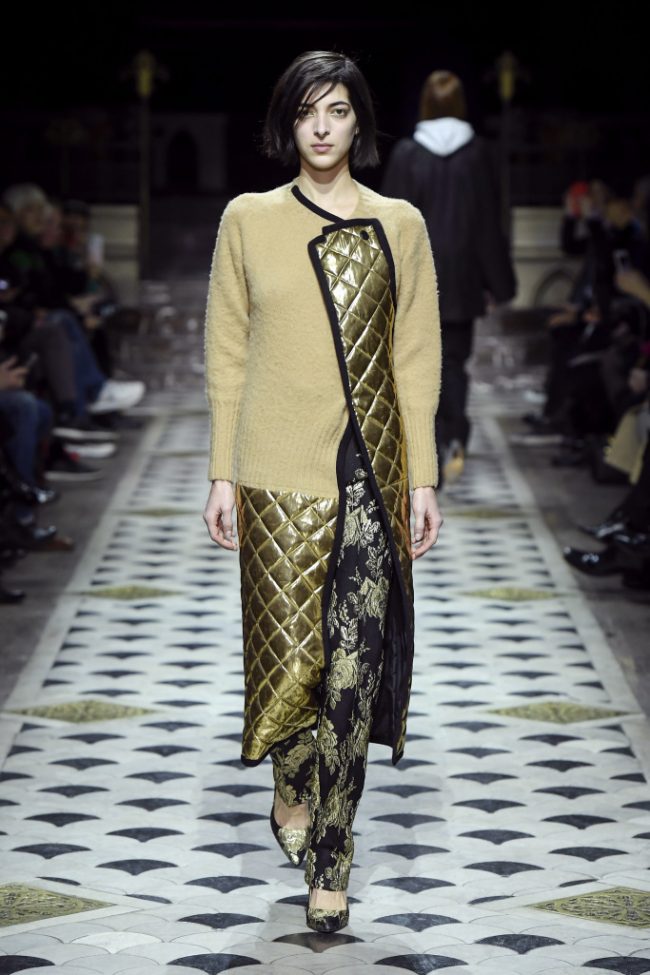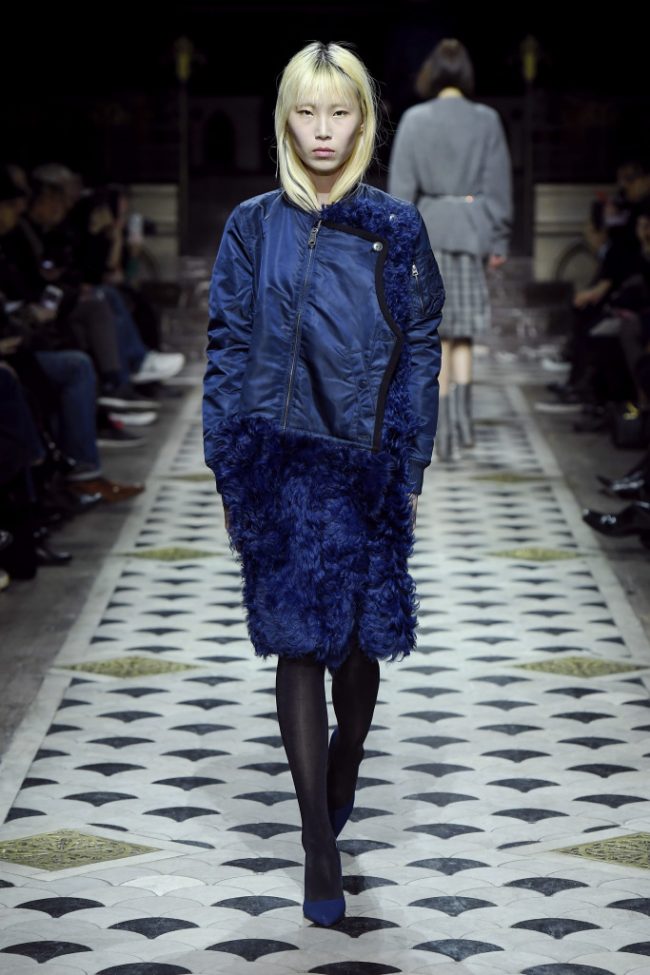 Andrew Gn dropped a truth bomb about how designers should approach their collections. "You can't just like one thing," he said backstage before his fall 2018 RTW show and truer words have never been spoken. Today's woman demands diverse choices for her wardrobe. From day to evening, work to weekend, she needs options and Gn made it tough not to LOVE everything. There was a softness and polish to the collection. From Mongolian lamb and mink cuffs to wispy feather hems, the silhouettes included flouncy dresses and tailored brocade jackets, and thankfully, Gn definitely did not skimp on luxury. Not to be missed or long forgotten, pearl fringe boots were a pleasant twist on this footwear staple!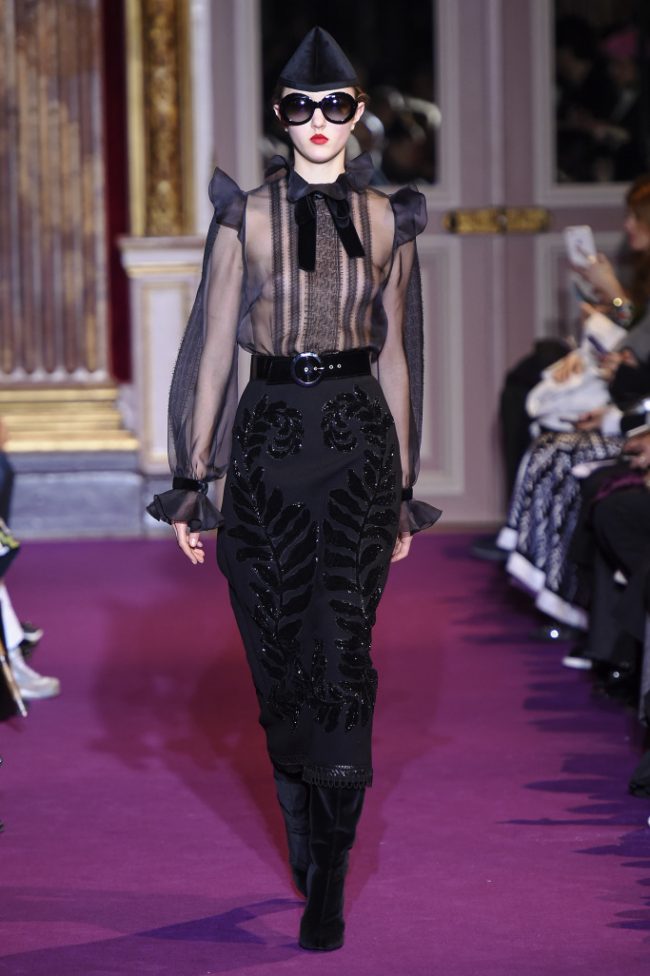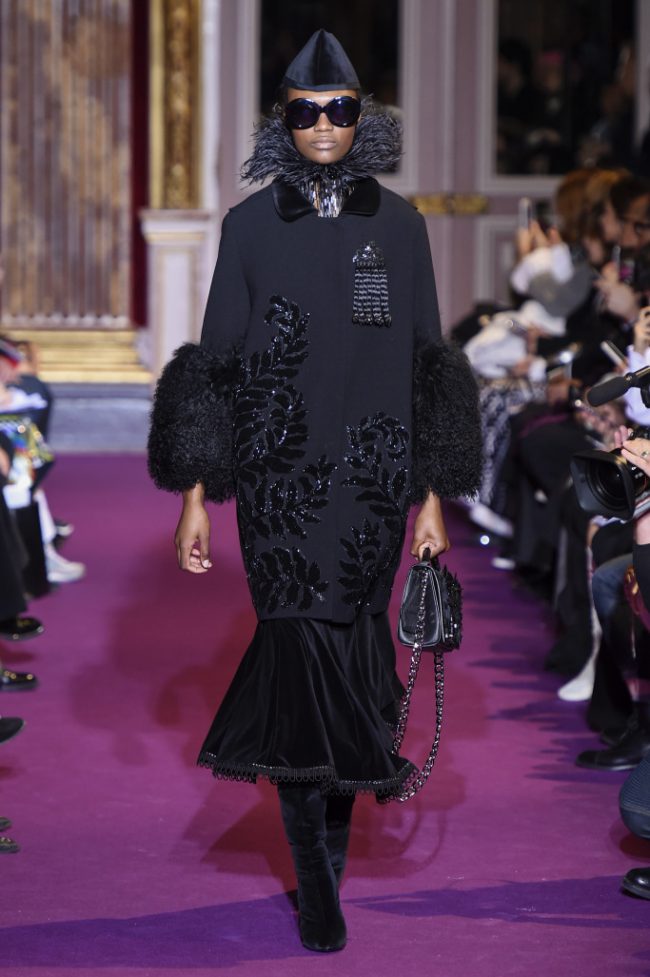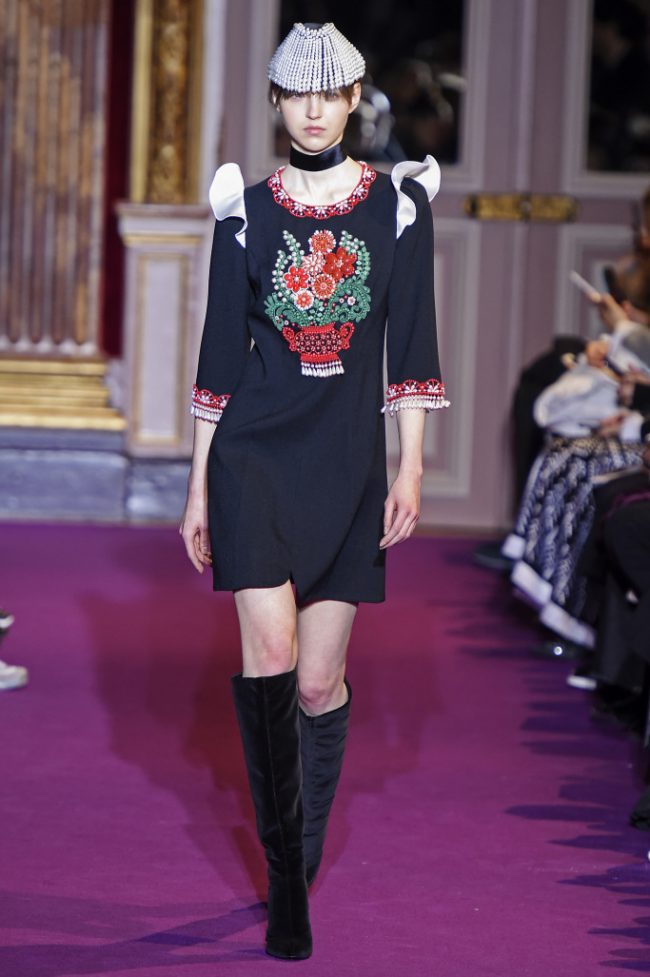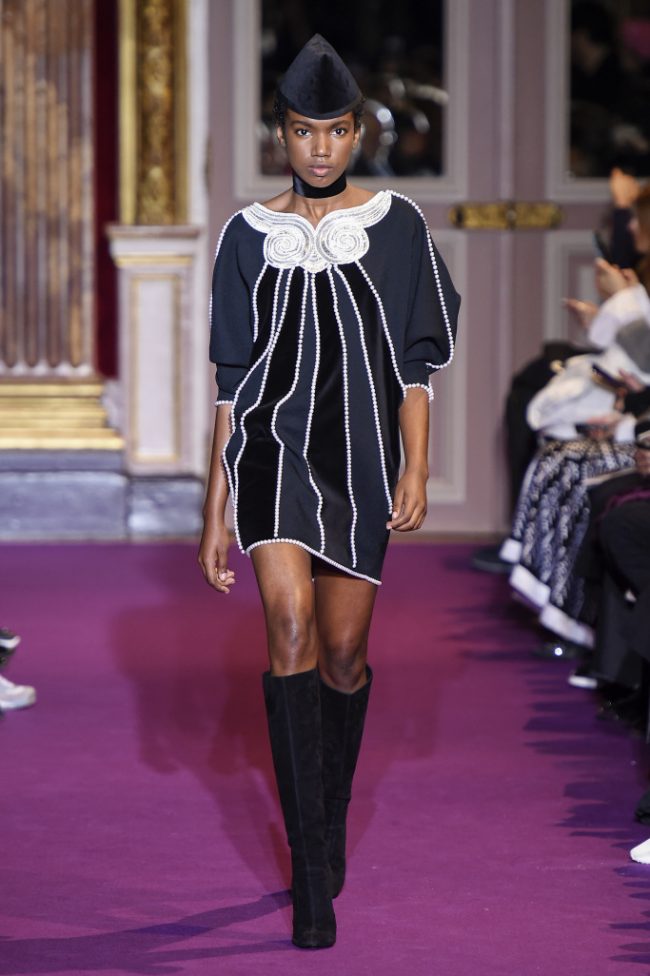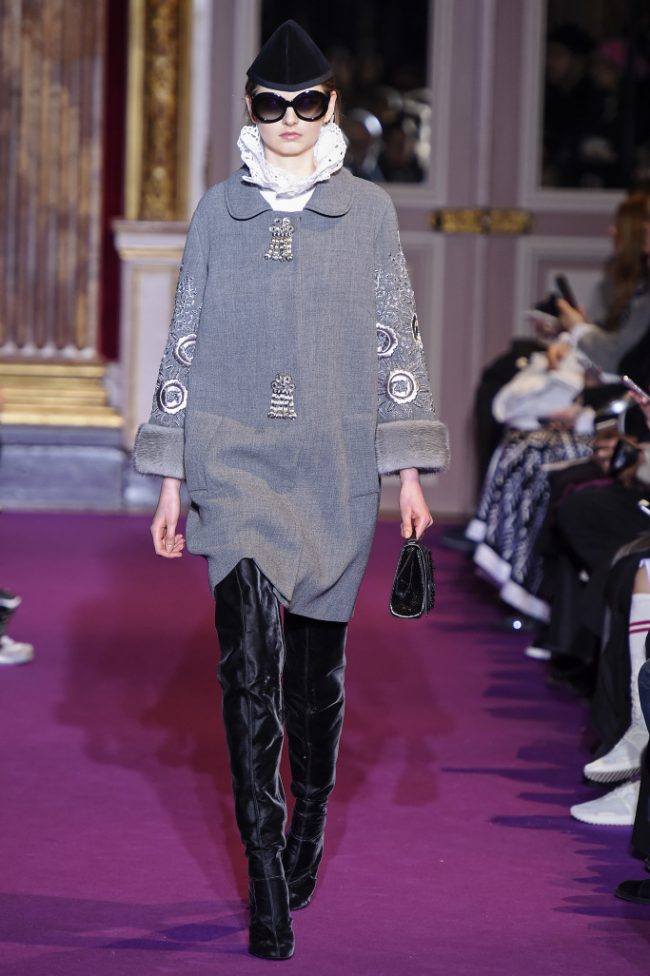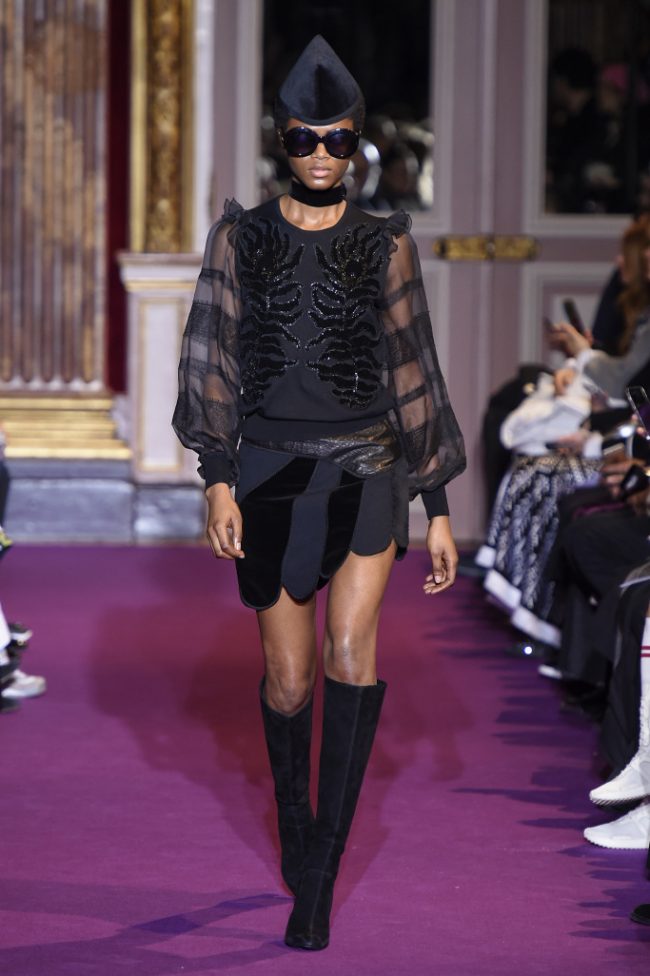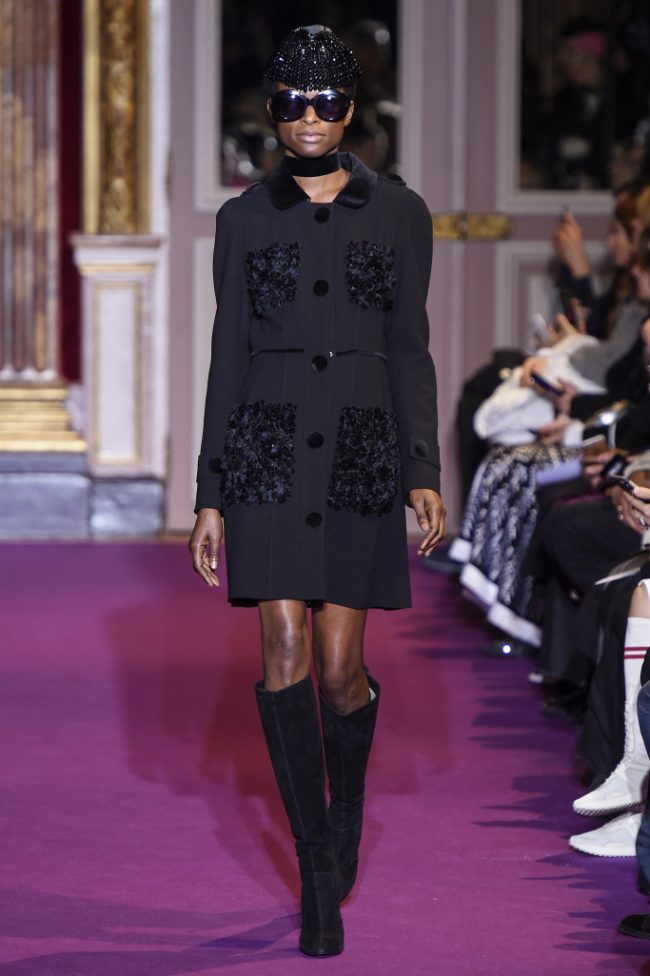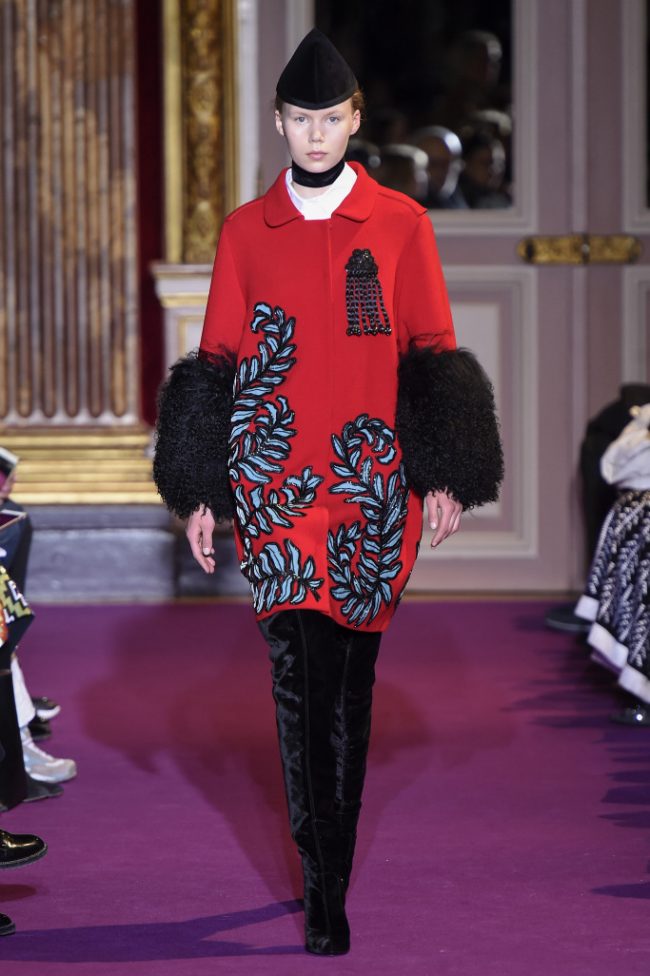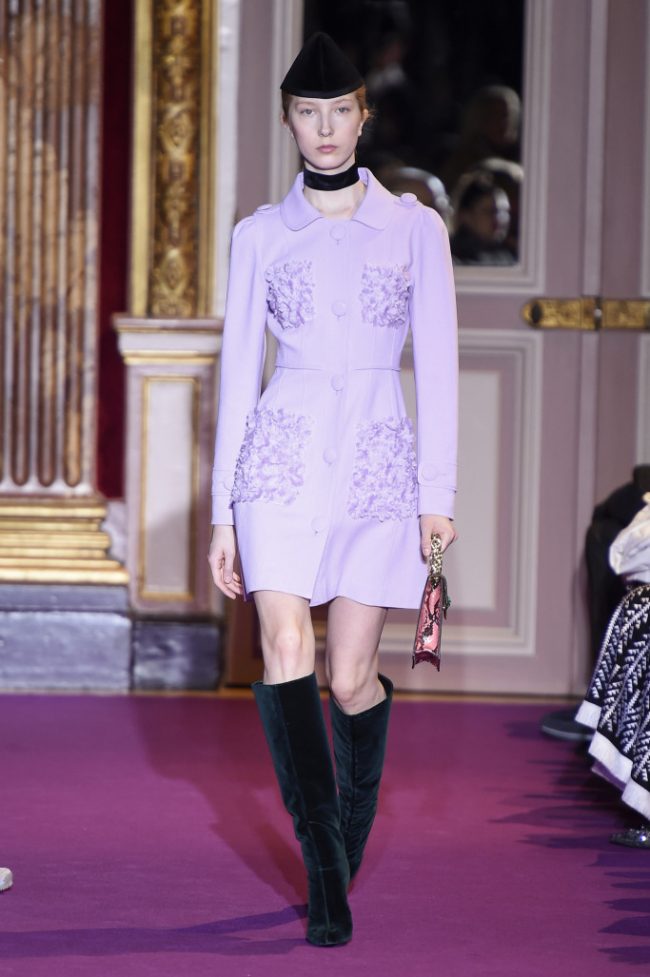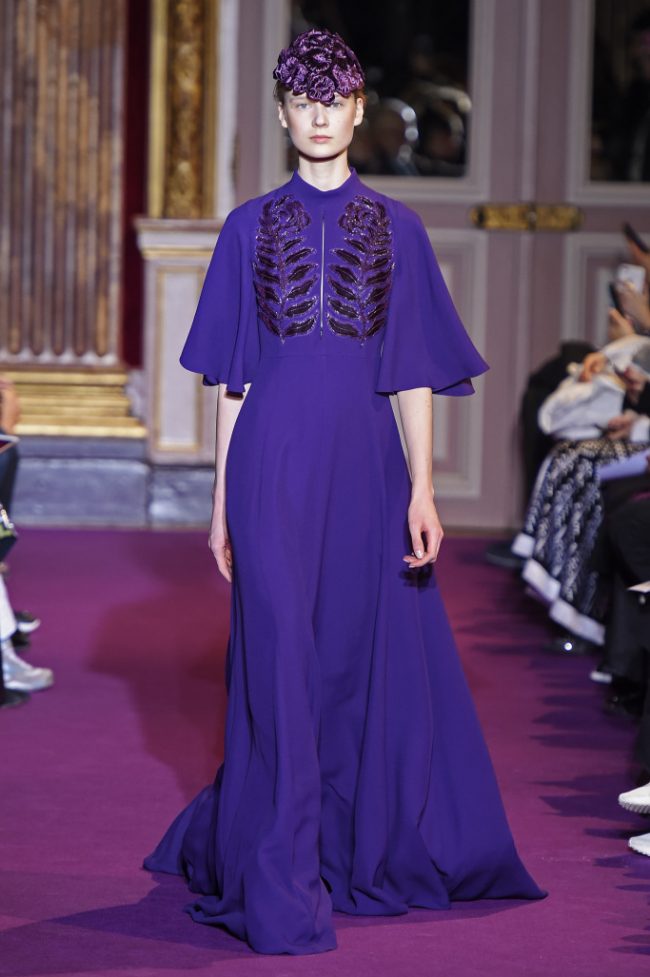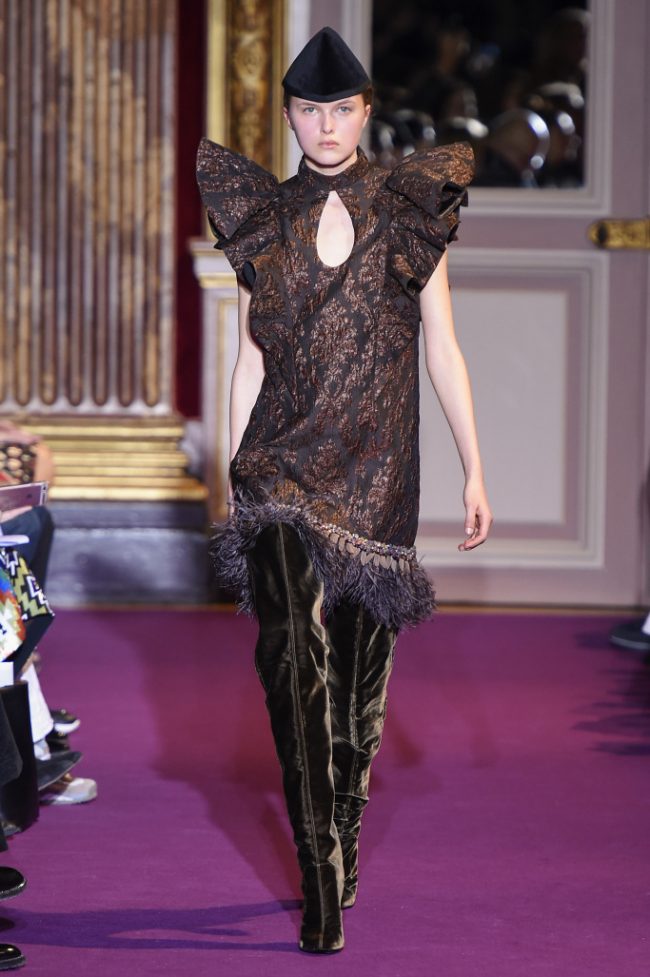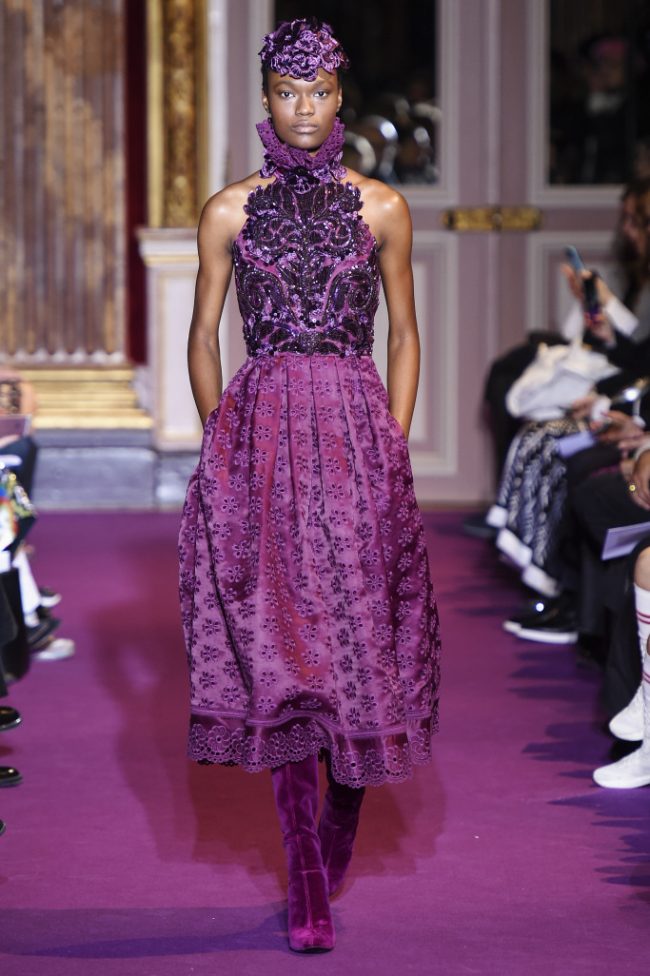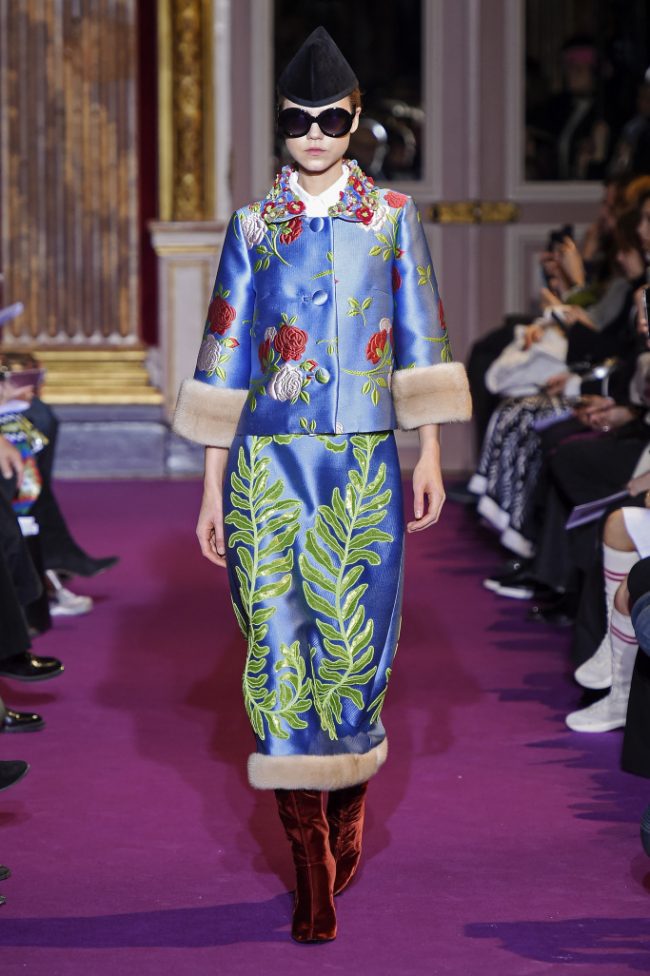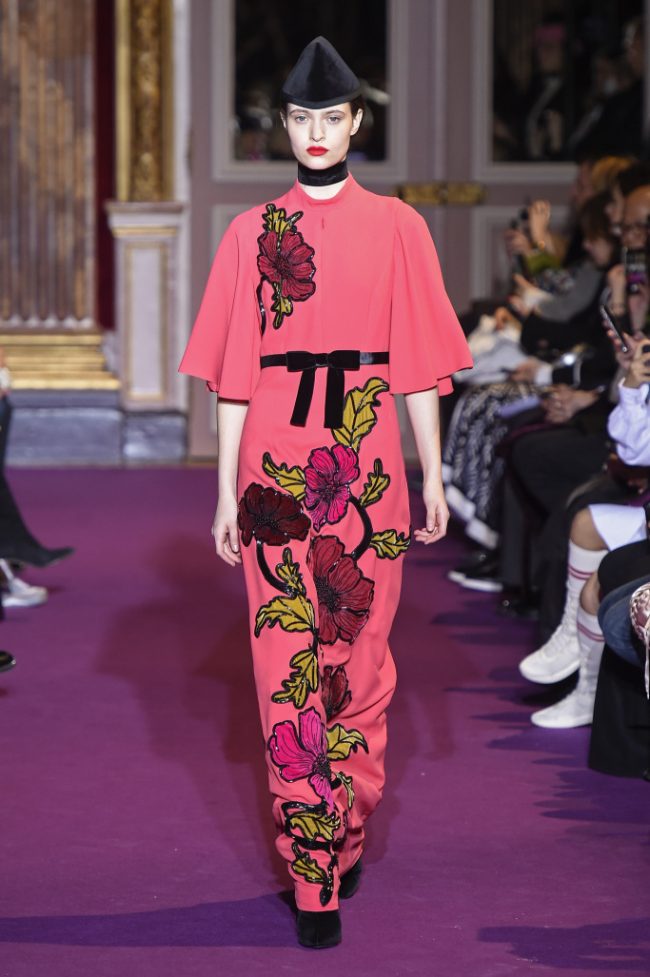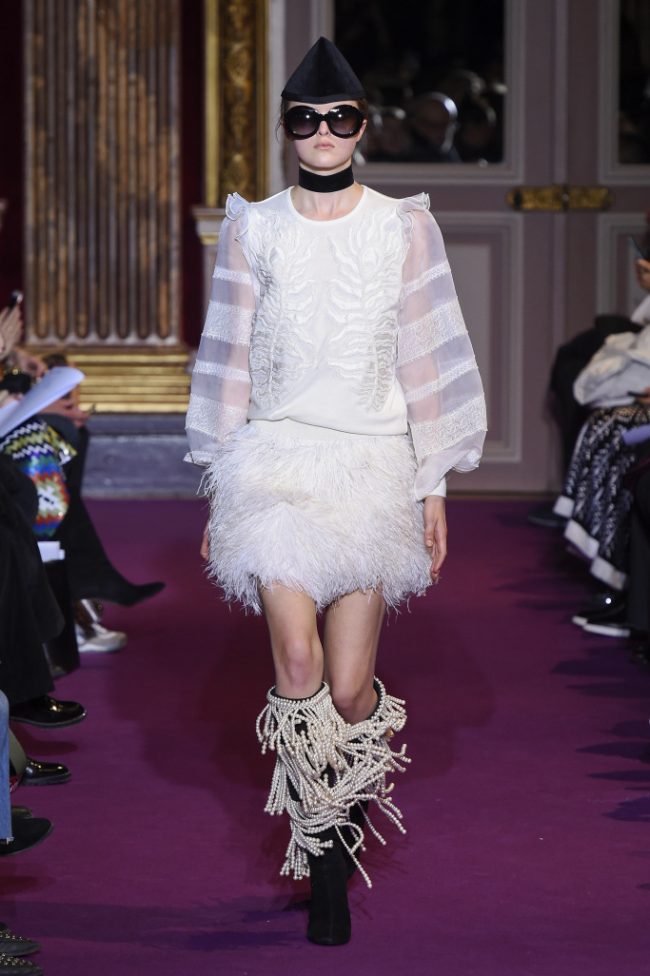 Drome's creative director Marianna Rosati unleashed her power over leather for fall 2018. She manipulated the textile into ways that make it look like a second skin or supple, free flowing silk. Just incredible! Liquid leather pants in soft skin tones were paired with plush Kalgan lamb for a delicious contrast.  Crinkled patent leather coats with oversized shearling collars in bone, amber, and rust were absolute perfection!