PARIS Fashion Week Fall 2018 PART 4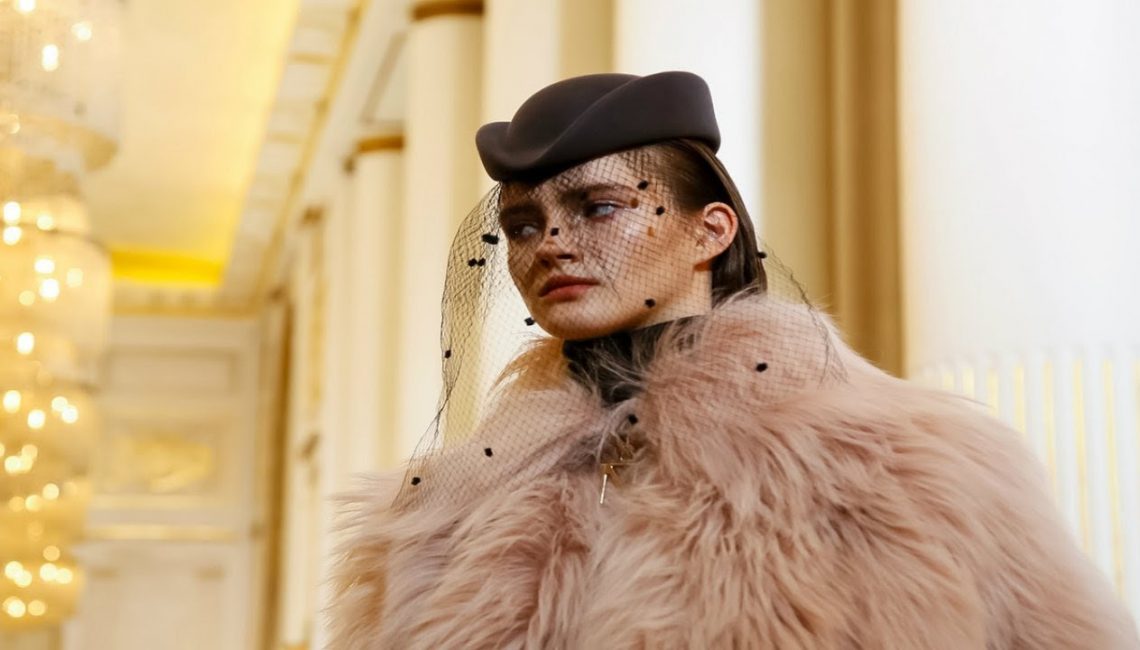 What a week!  We've been crazy busy working with the production and styleing teams on a hot new music videos for two big name artists.  Wait until you see the amazing fur fashion looks that will be featured!  Now, back to Paris Fashion Week and the fur fashion trends that came down the runways….
Our Love Affair With Paris Fahion Week Continues
Is it any wonder that Ralph & Russo's was rumored to be a possible contender to design Meghan Markle's wedding dress?  They are simply that good!   And their fall 2018 RTW collection reminded us of just how good (mic drop). They cast the collection as "day to evening" but these were really special clothes that will demand notice and make quite the impression. A tweed suit with pencil skirt and belted jacket was set off by a burgundy mink collar that gave the look a day to date night versatility. A black and white mink scarf with amplified houndstooth pattern was the perfect complement to a checked suit. There was a lot to digest and a lot to love. We challenge you to pick a favorite.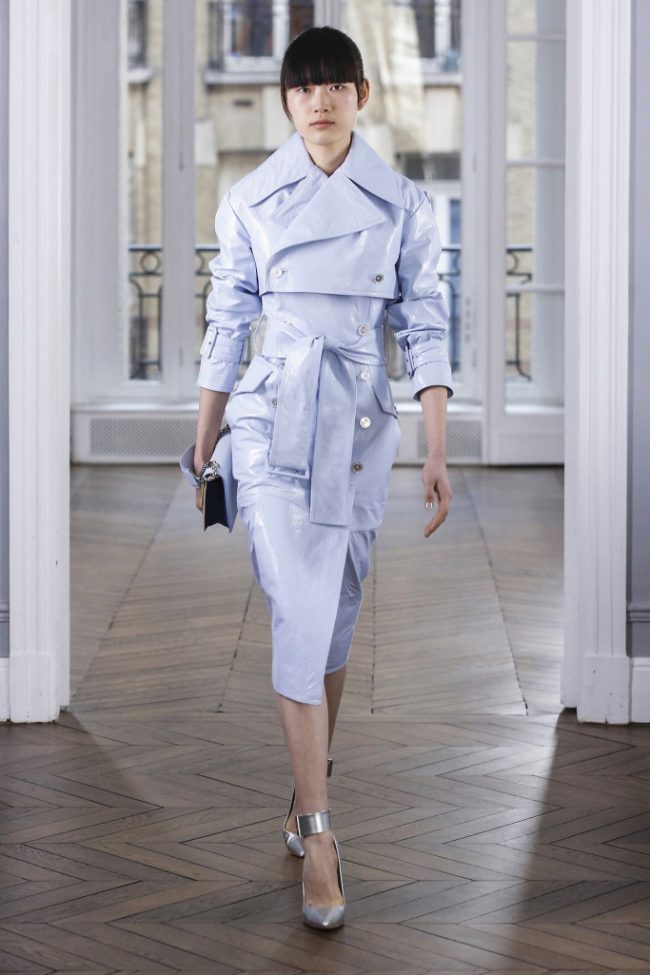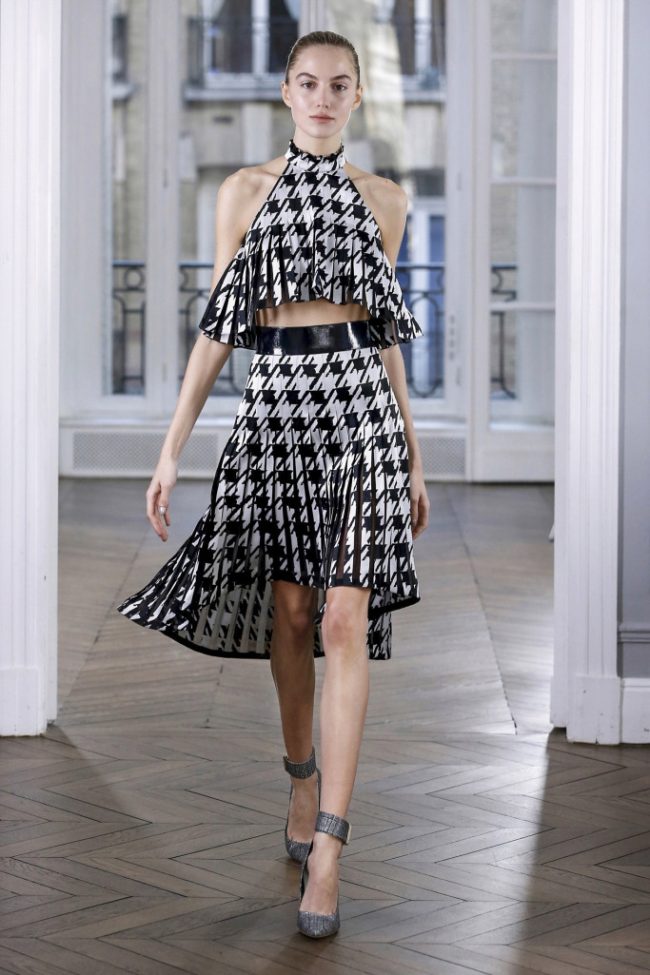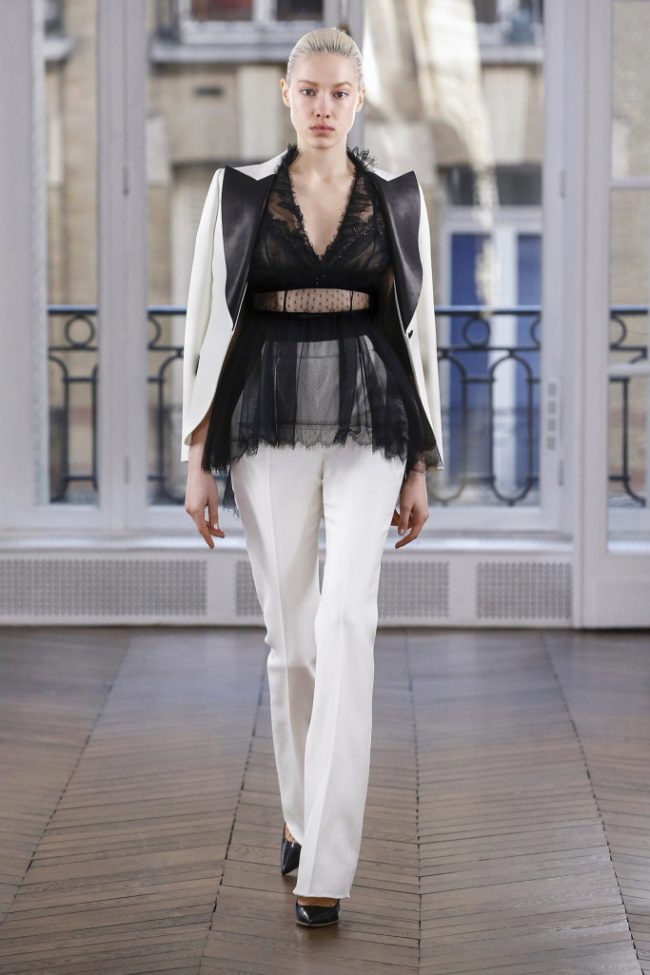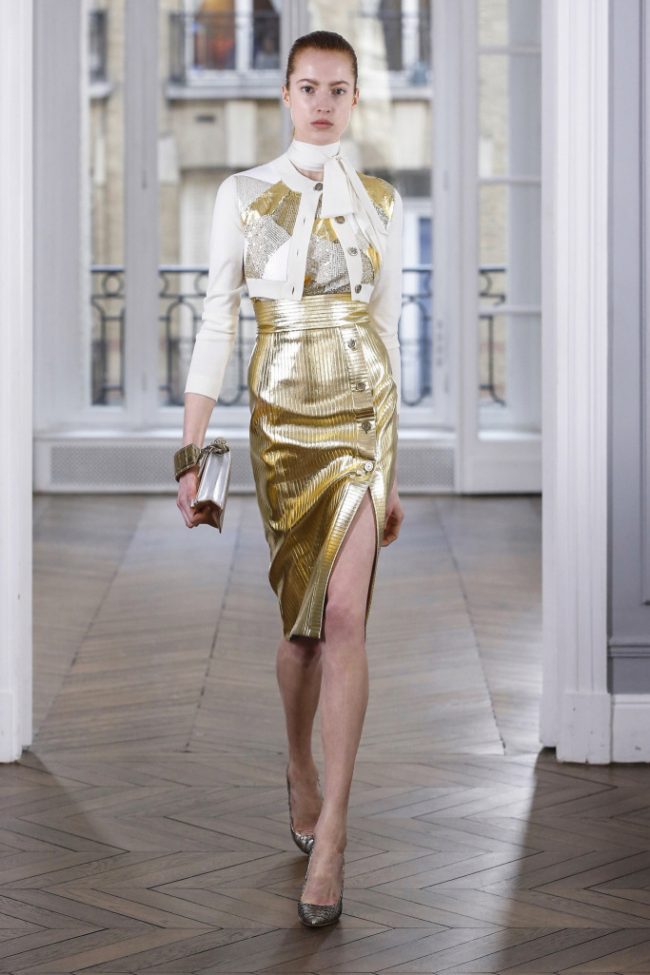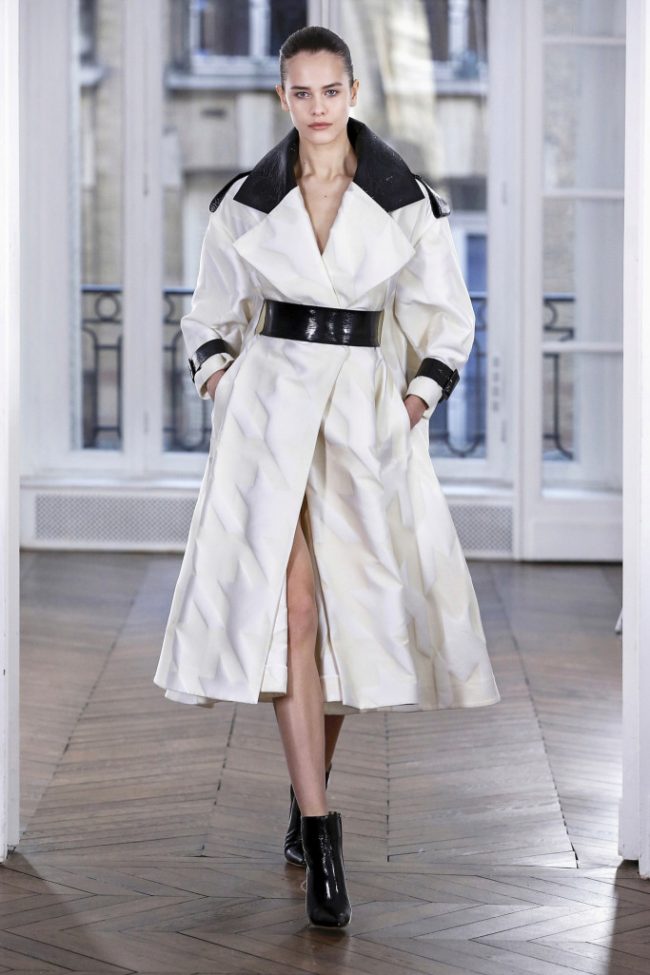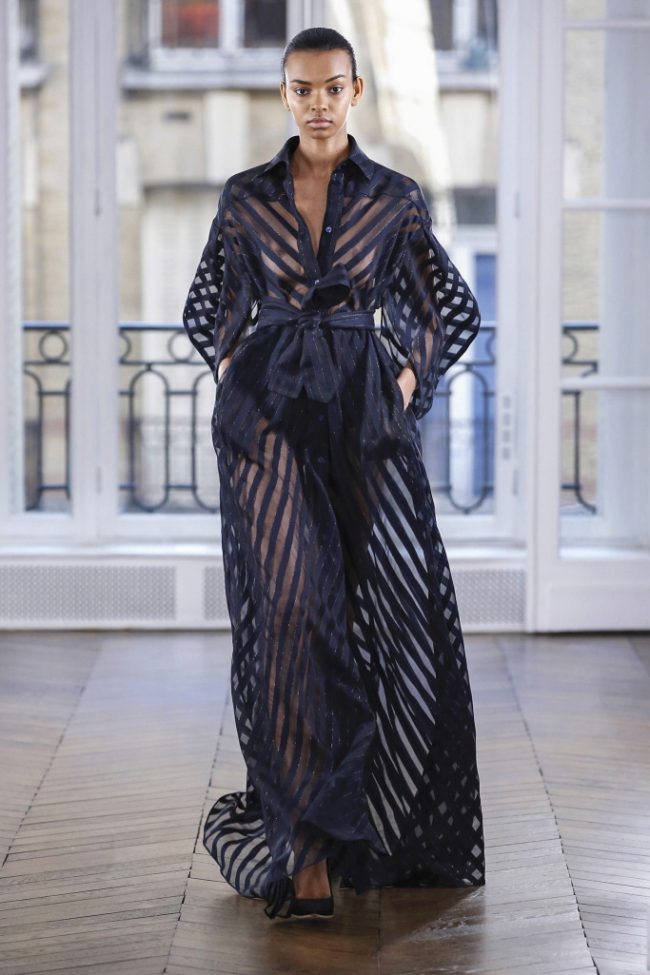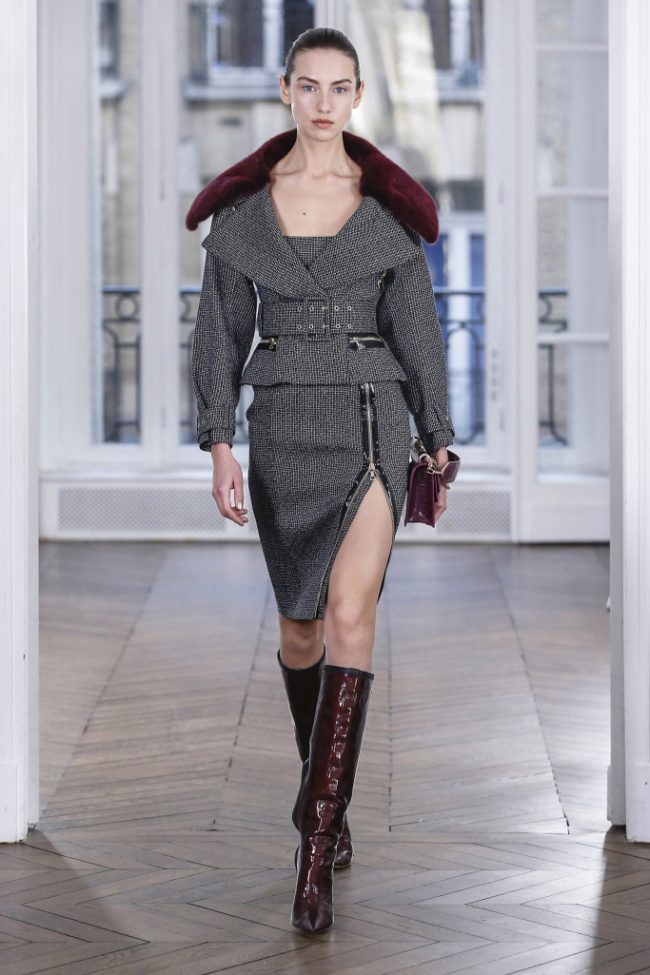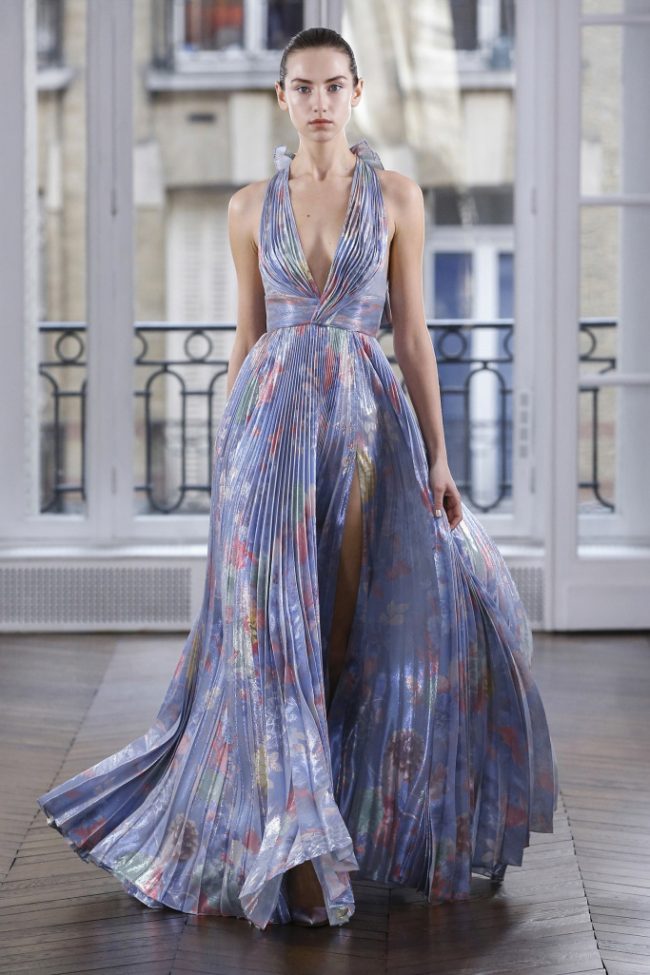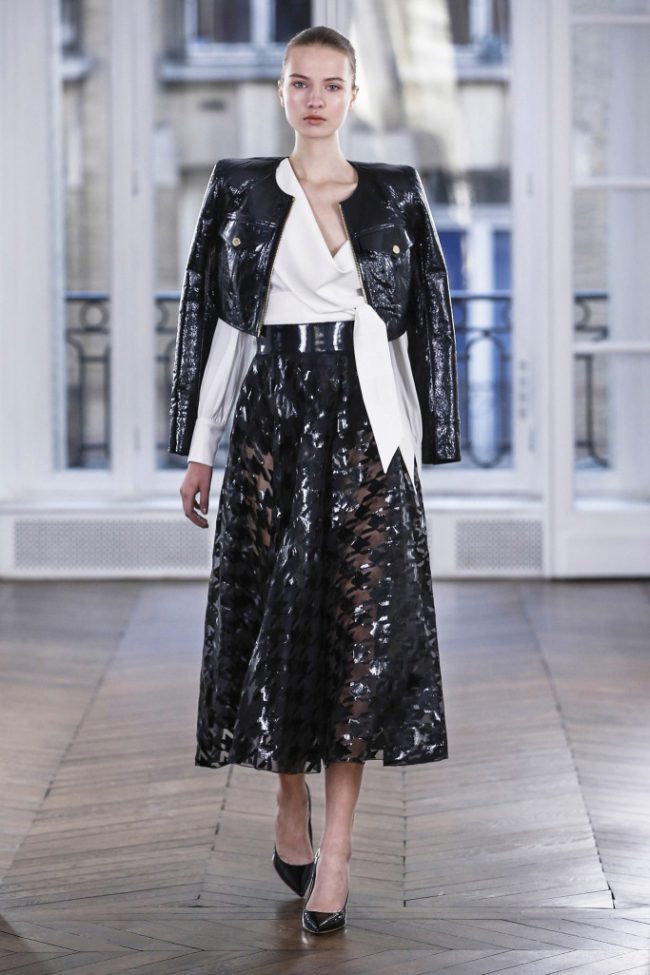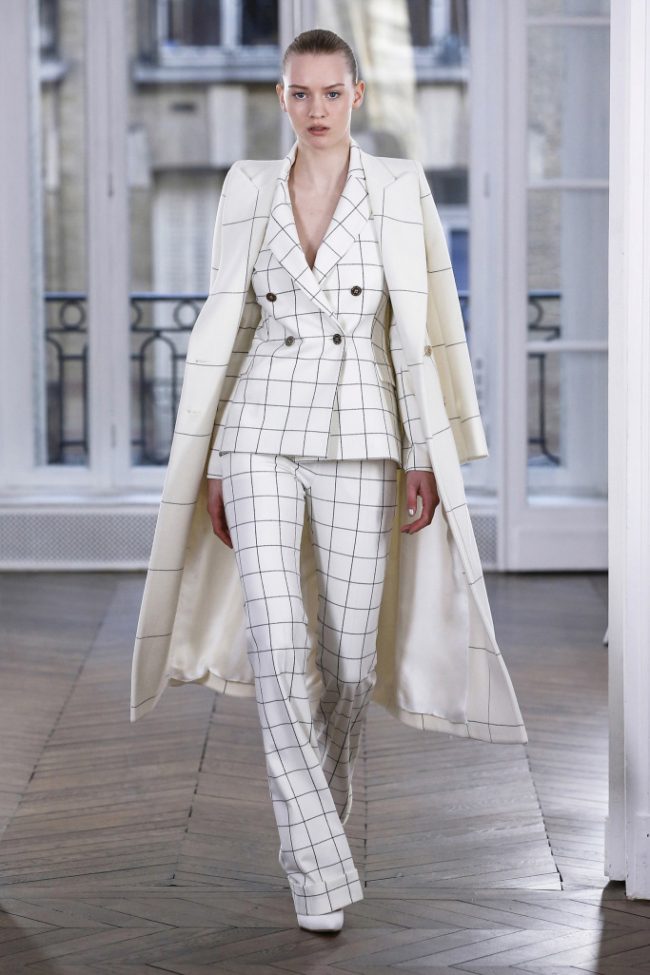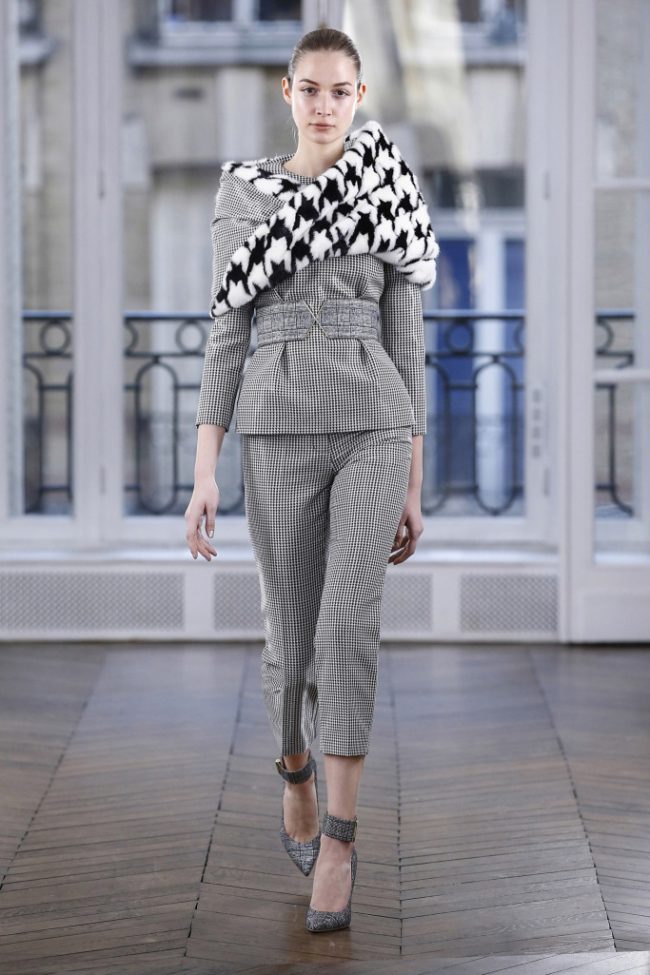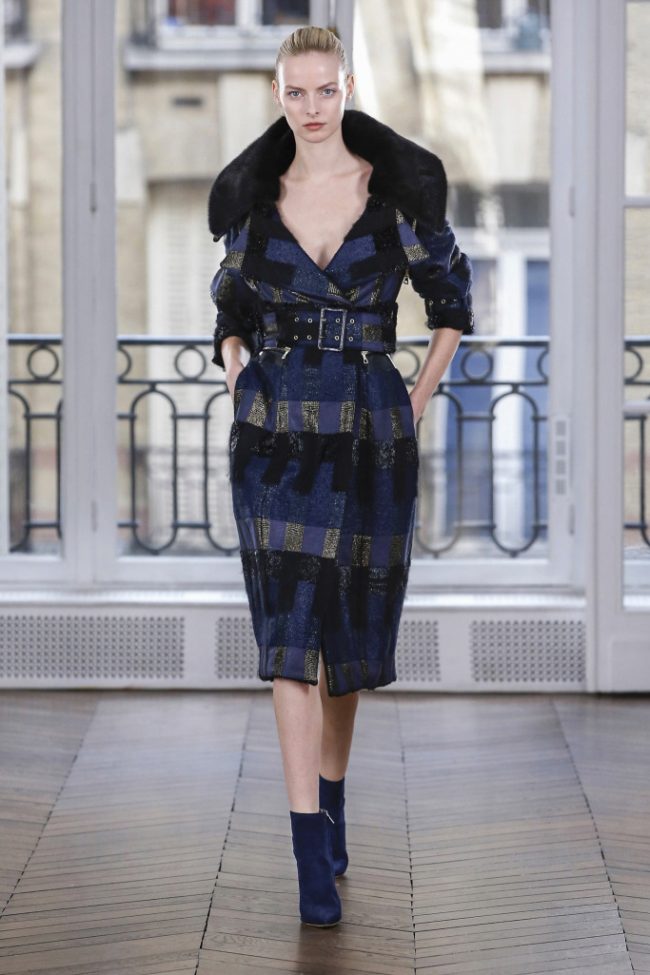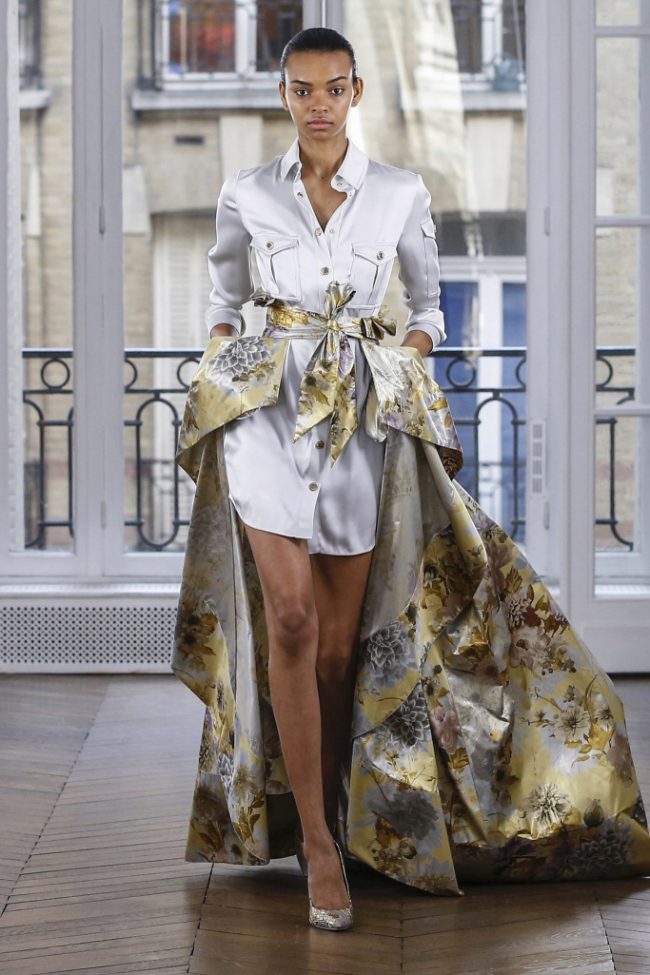 Isabel Marant referenced a sophisticated western theme for her  fall 2018 RTW collection which practically demanded shearling…and she didn't disappoint. The classic Marlboro man shearling jacket for him made us swoon. The unique, modern shape of a shearling sweatshirt rode a new kind of western chic. Gigi Hadid rocked a cool brown tunic top in goat hair branded with black trim. Paired with leather pants, who wouldn't want to ride off into a romantic sunset? A geometric star pattern shearling coat played on a horse blanket theme that was rough and tumble.   A calfskin coat with shiny leather lapels and fringe put a rock 'n roll edge on the frontier collection. Yippee-yee-yi-yo!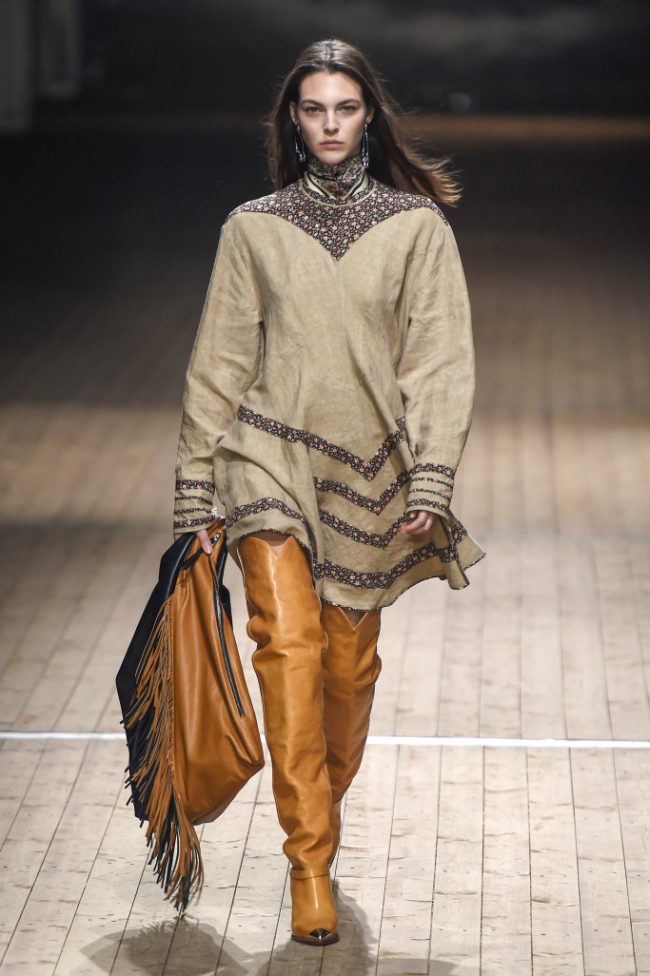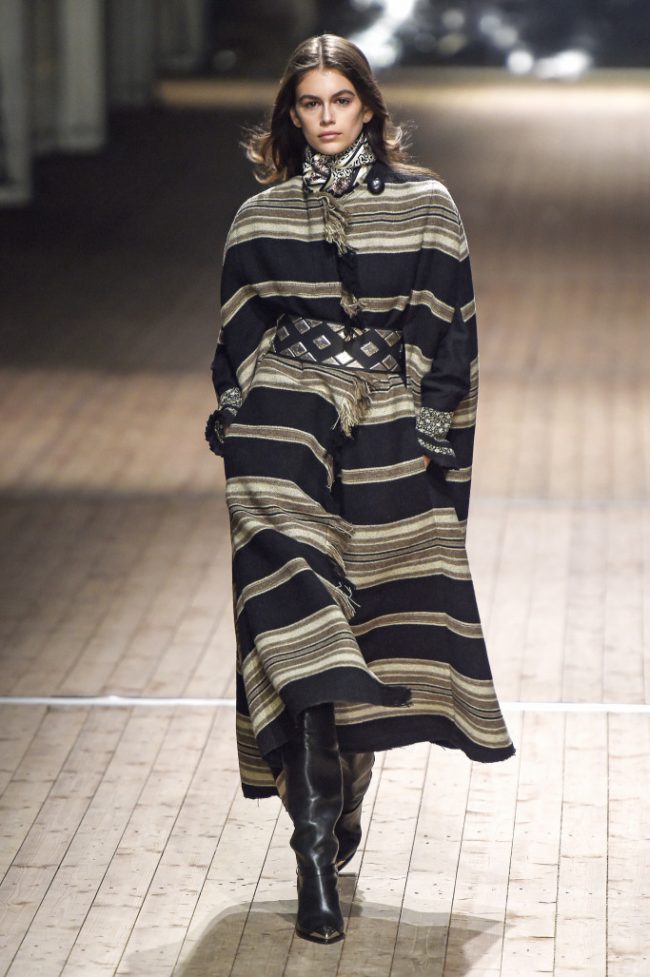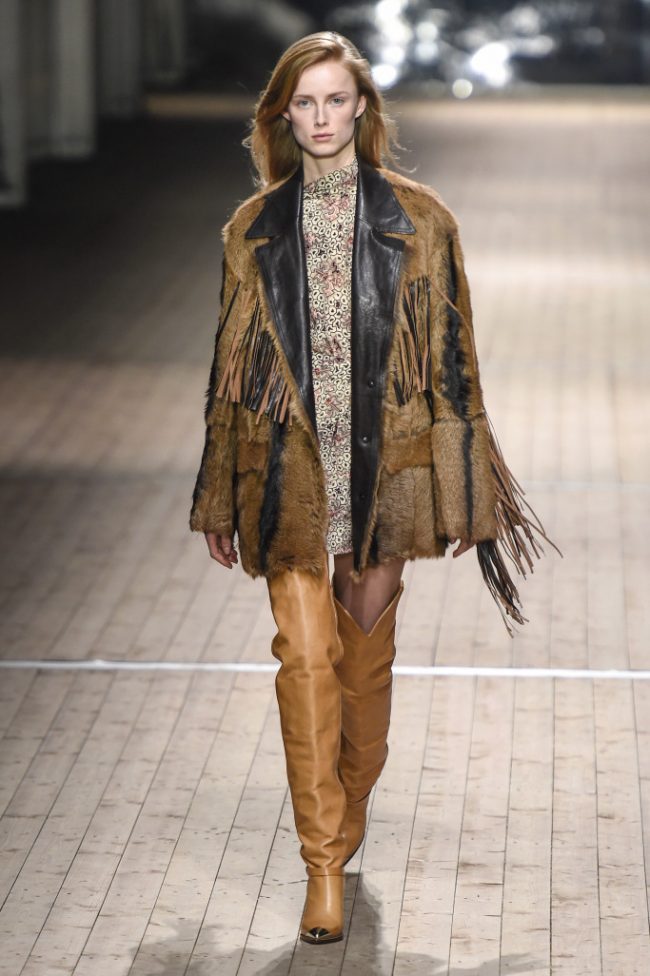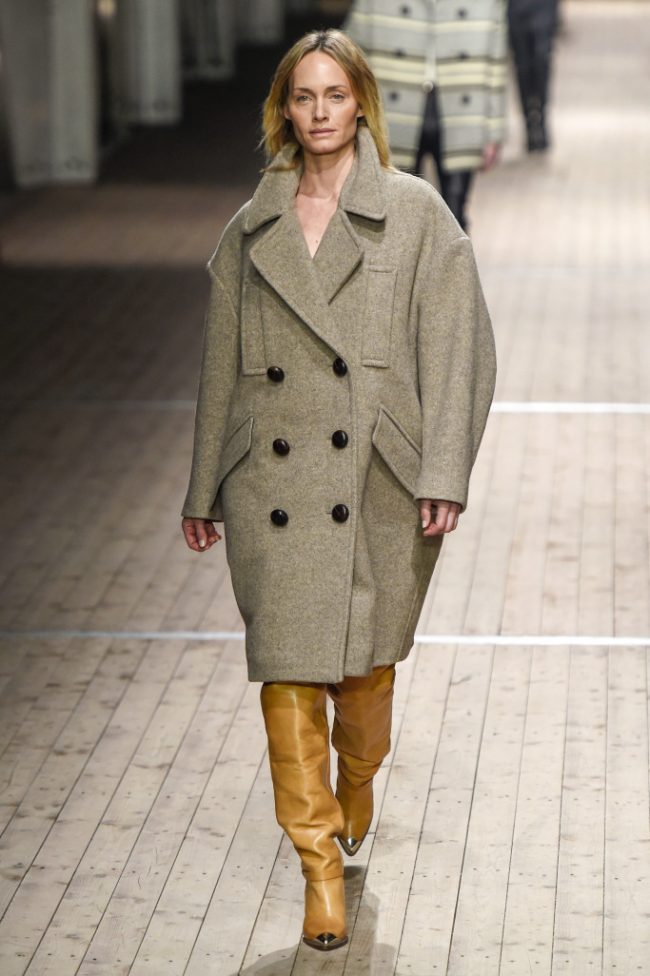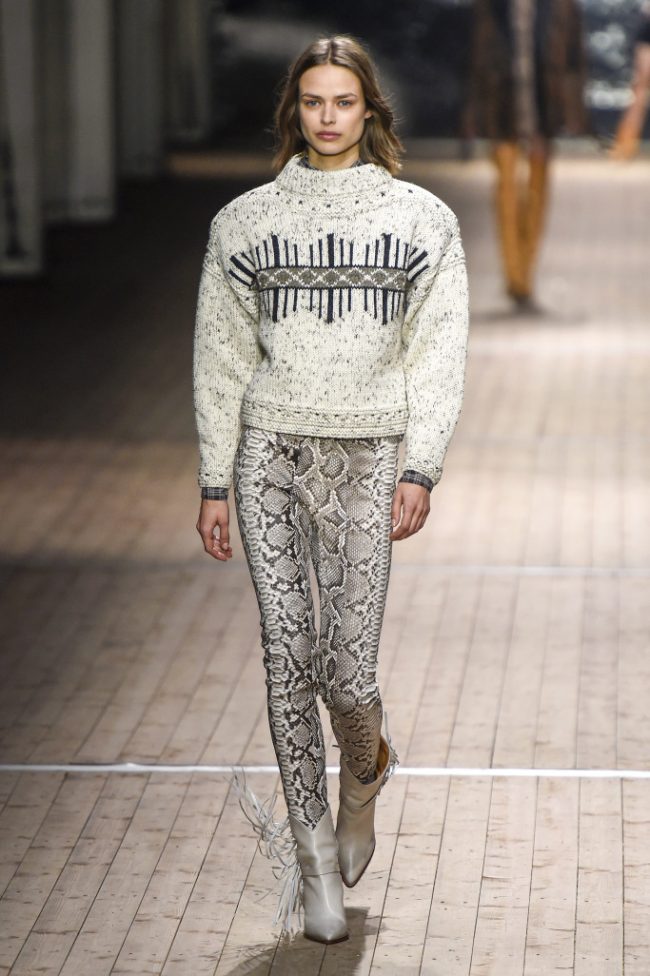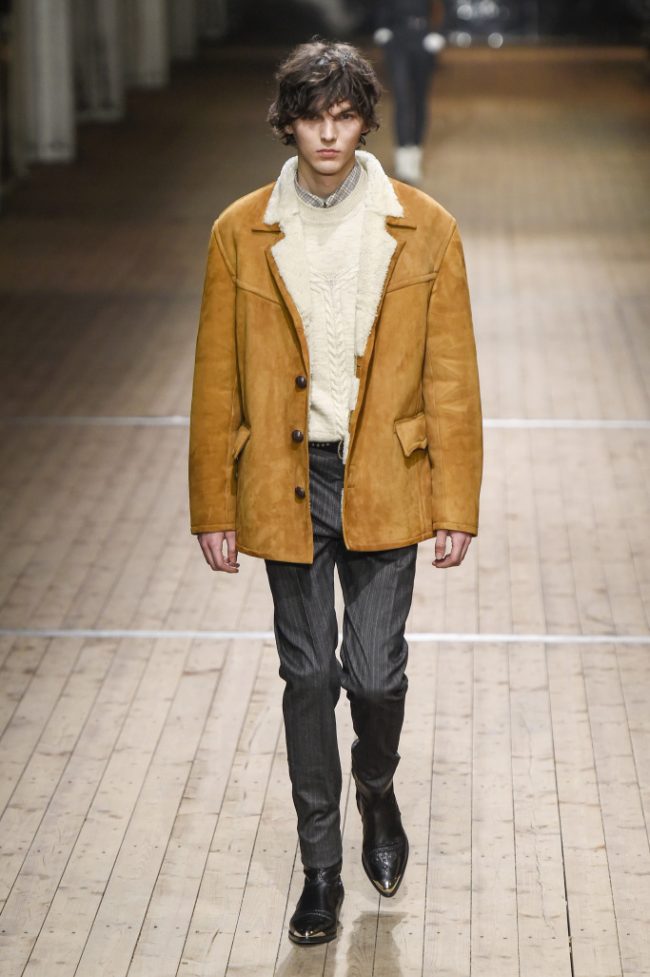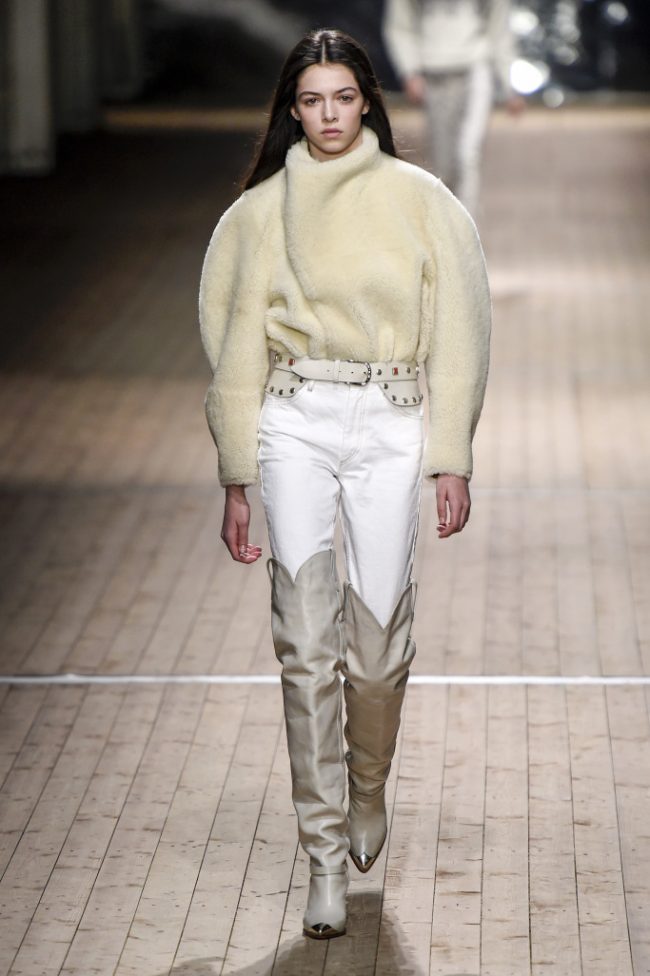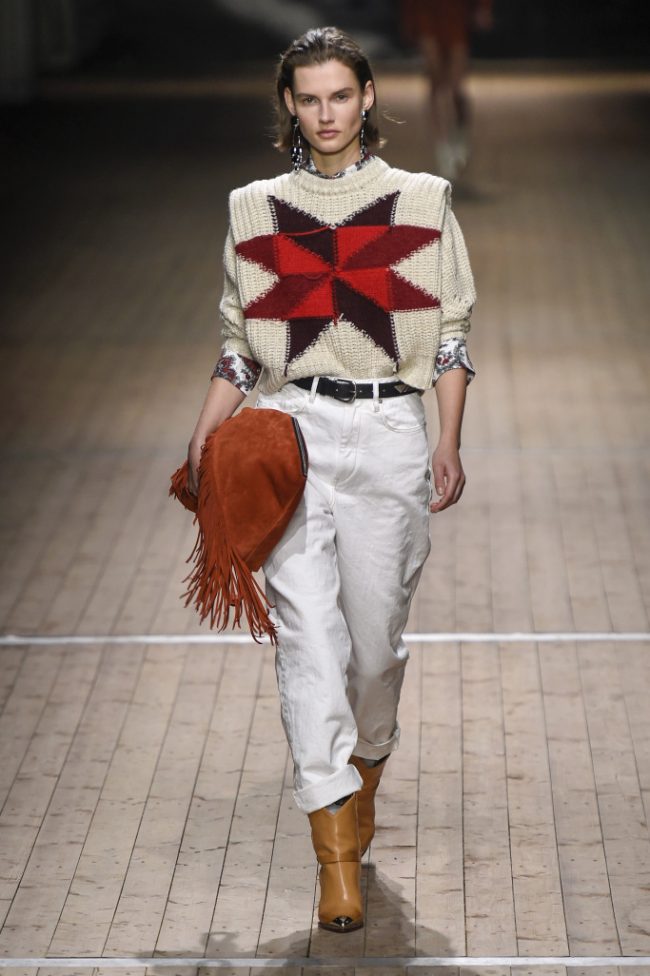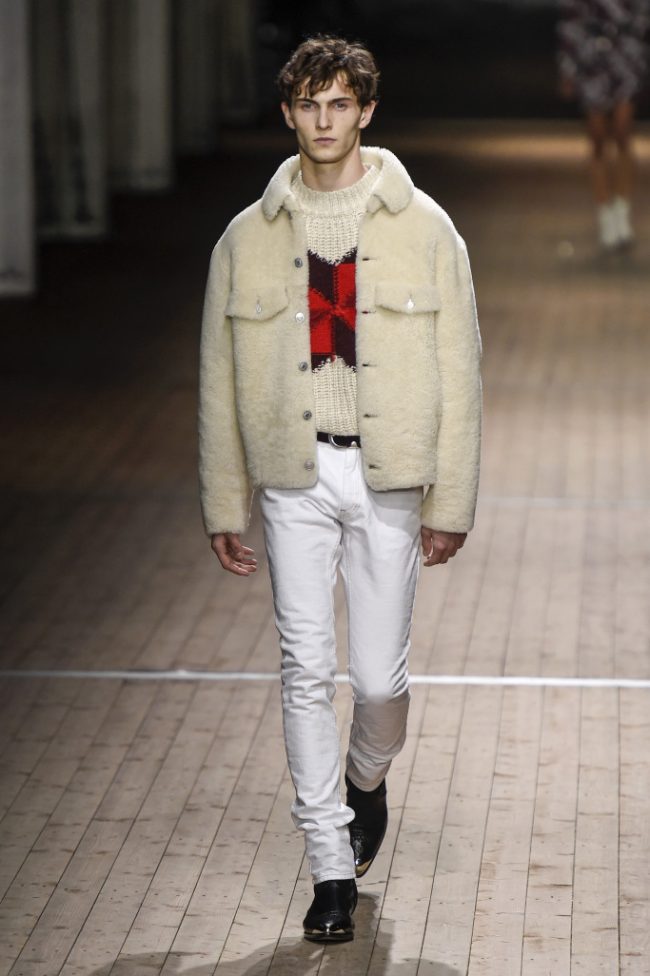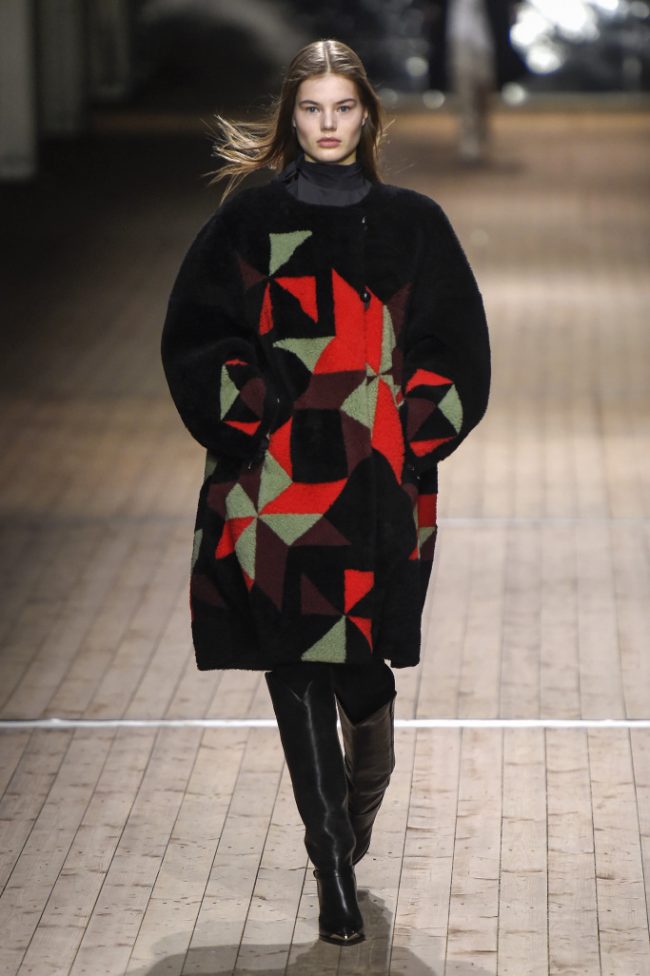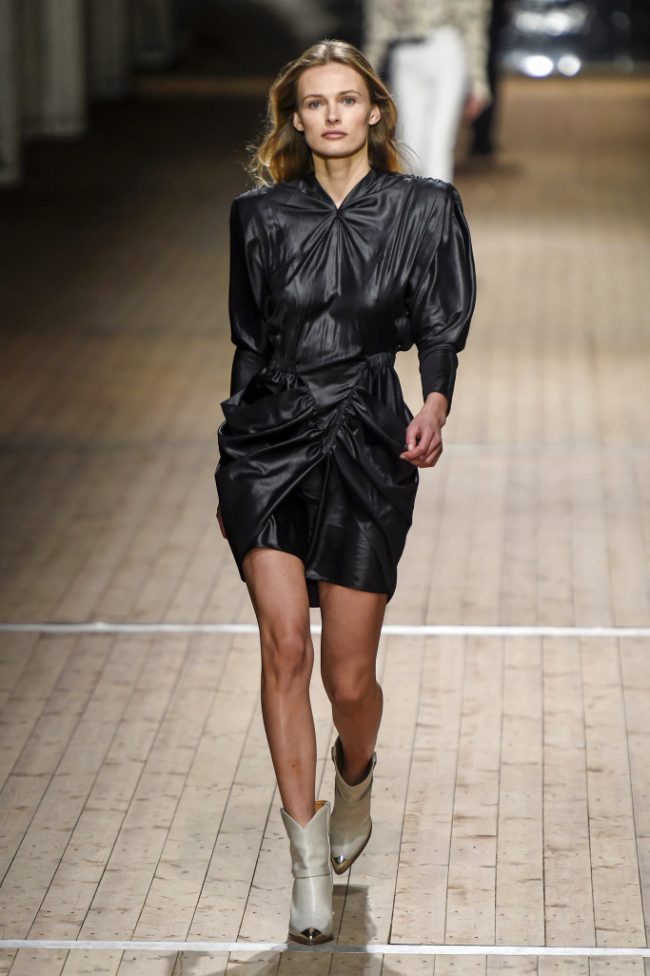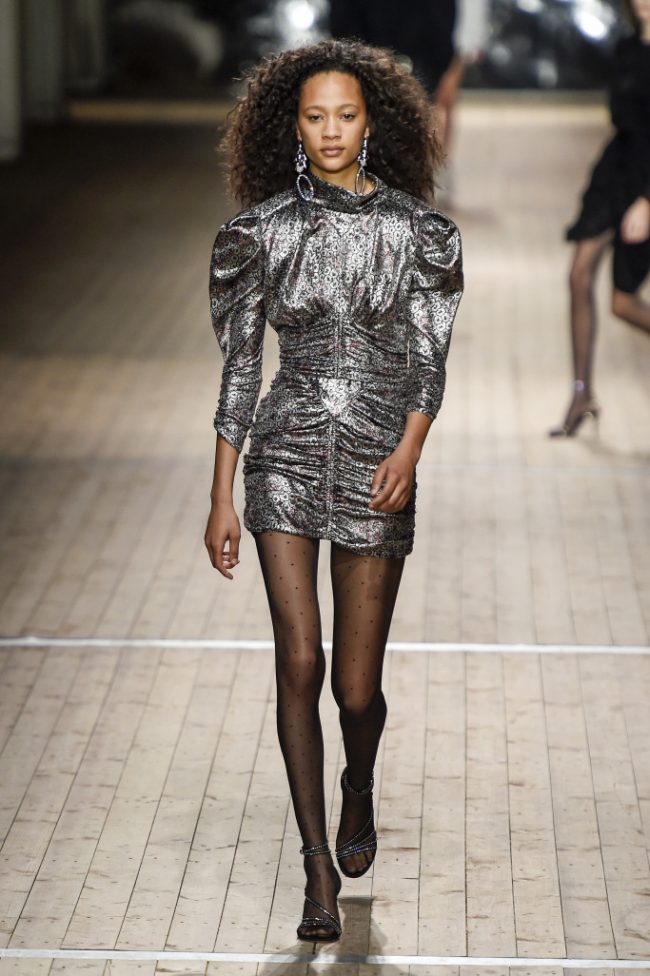 Season after season Glenn Martens' Y/Project seems to provide a sneak peek at what to look for in the future of fashion. Just ask Rhianna and Beyoncé who are among his A-list clientele.  But for some of us, his fall 2018 RTW collection may have gone just a bit too far, bordering on the forced and ridiculous. Overwrought fashion that just seemed like it was trying to be different for the sake of being different isn't always good. Still, our trained eye easily cut through the fray and found some solid pieces that we would quite happily find a place for in our closet.   Shearling collar and cuffs on a bleached denim jacket made for a cool, casual kind of chic that will get lots of wear. Martens debuted his thigh-high, high-heeled shearling boots that are sure to be popping up all over Instagram.   The fur sweatshirt made an appearance here – a trend we've seen emerge. This one was in multi-colored striped mink.  And he added rabbit to the multi-colored mink in a robe coat that showcased the easy, confident vibe of this collection.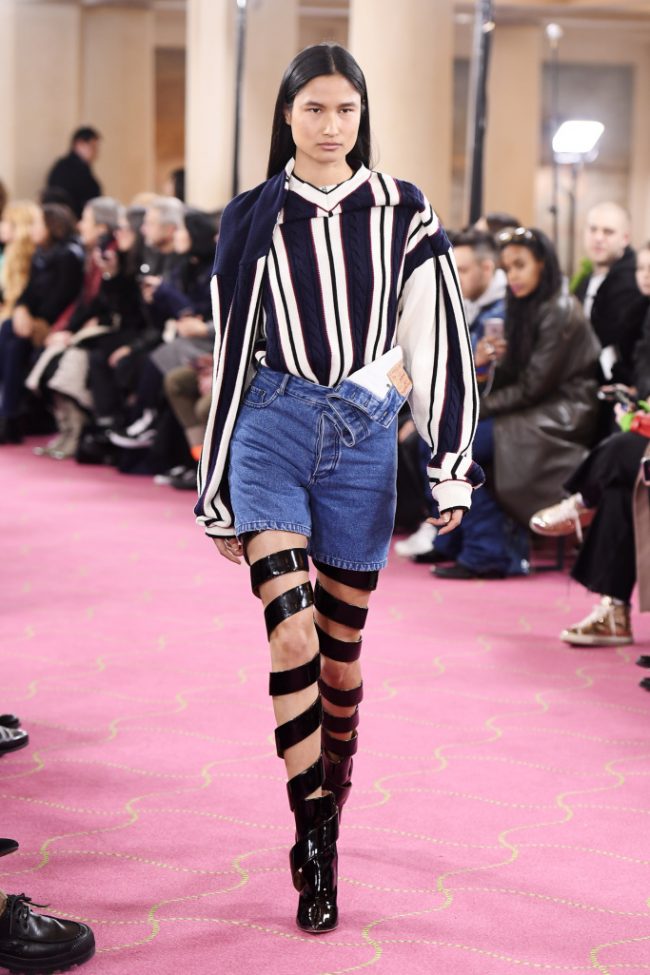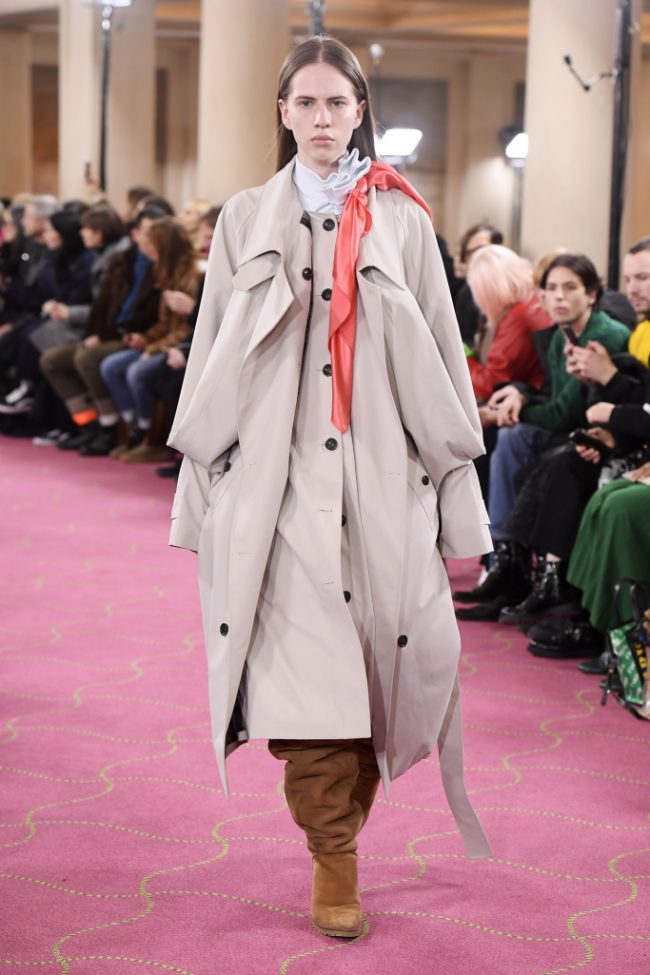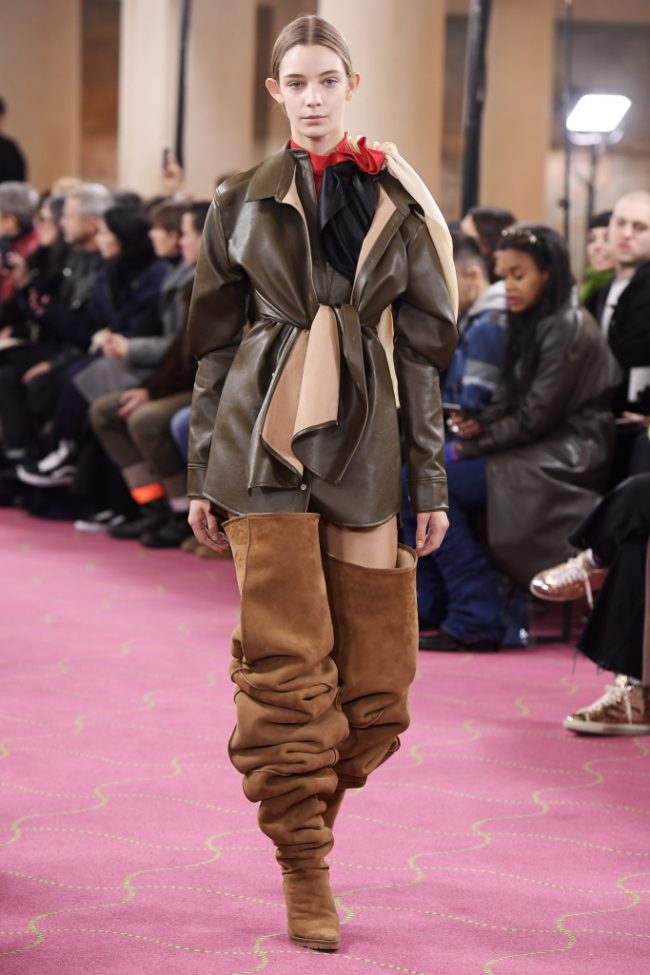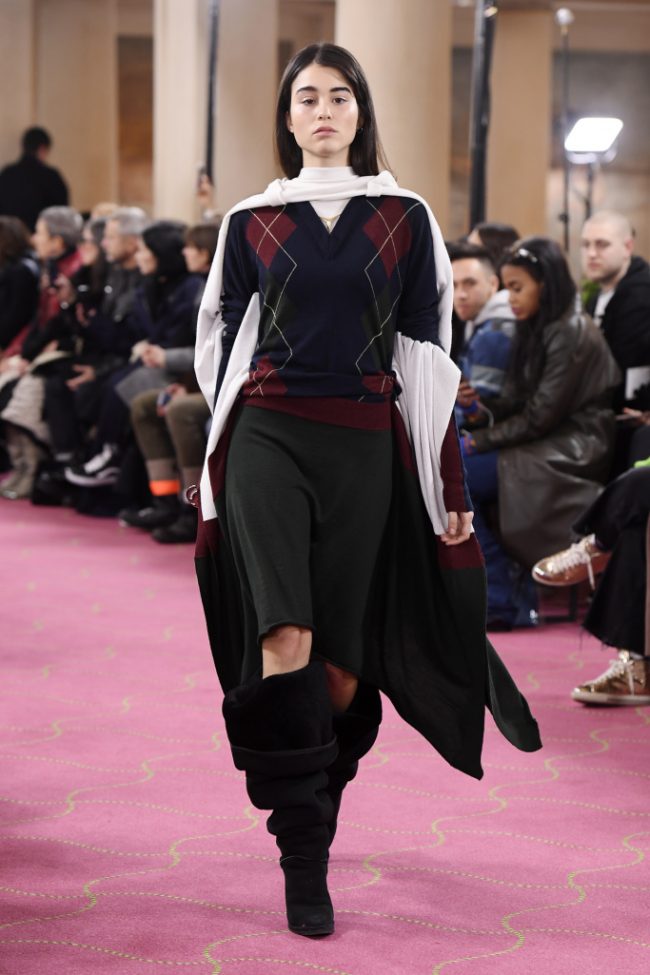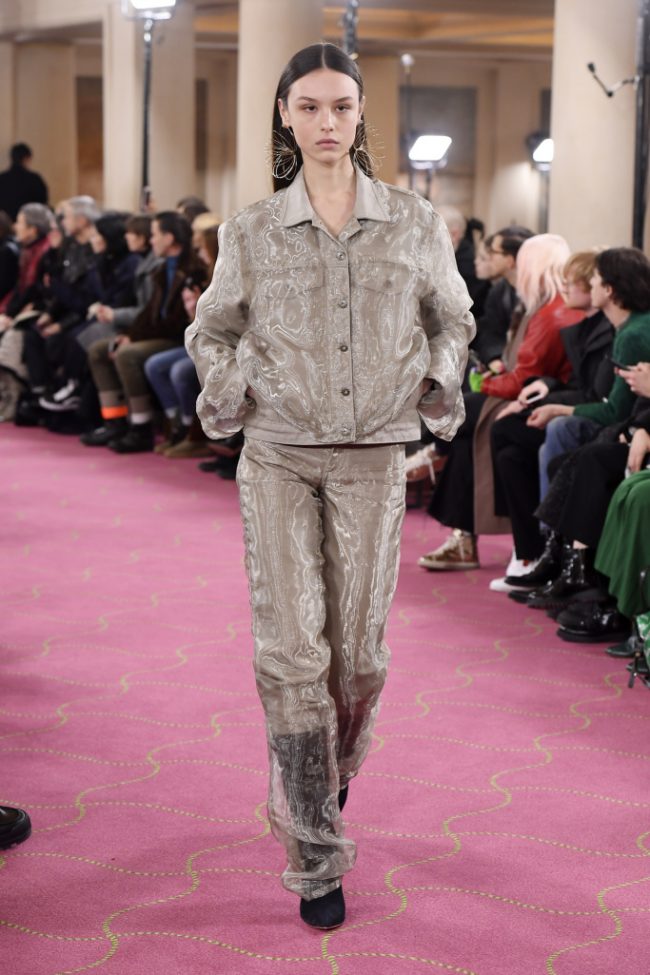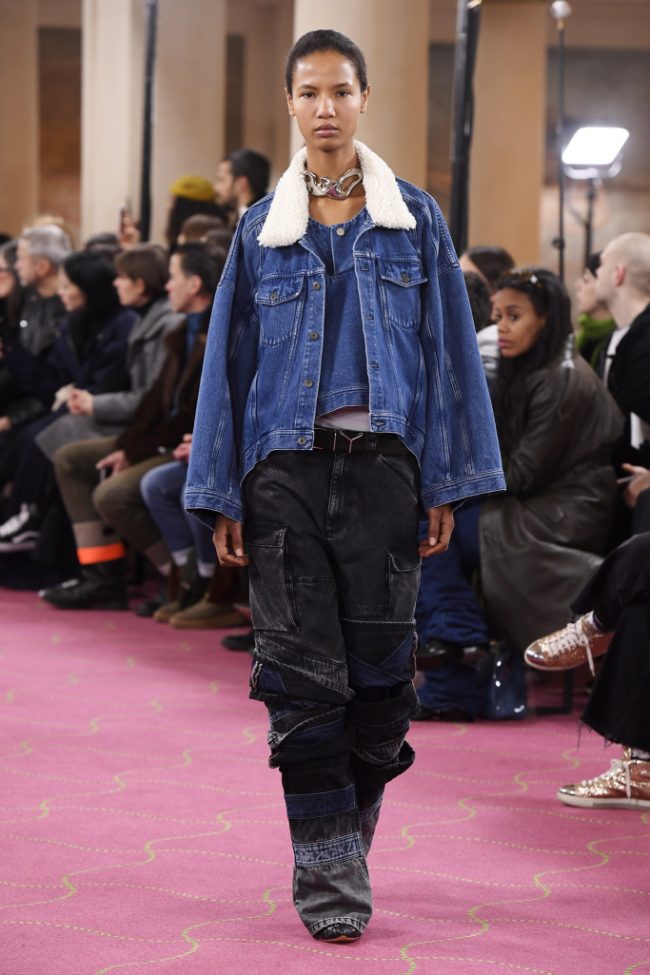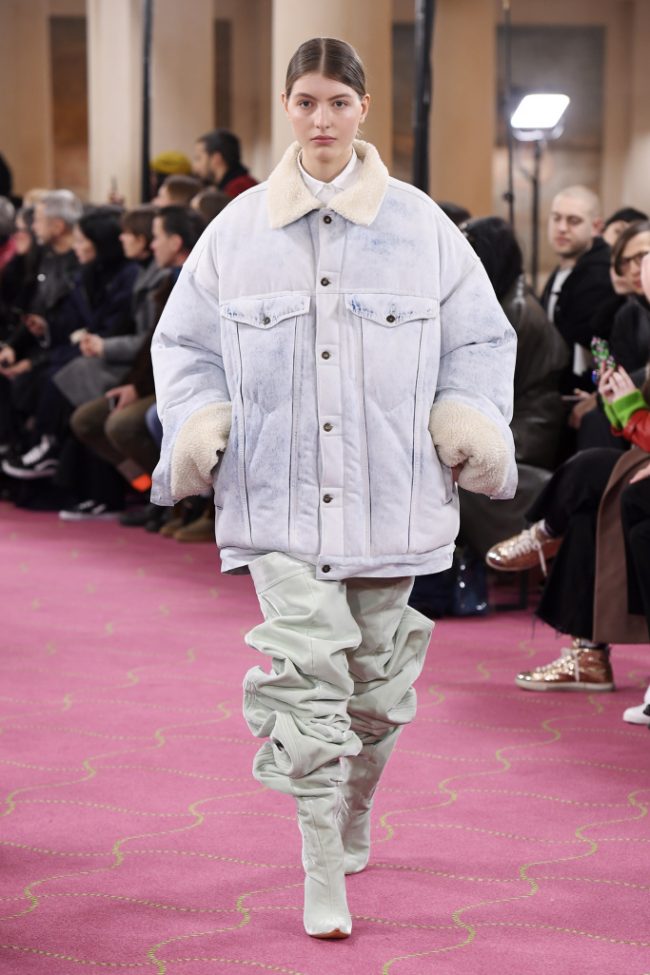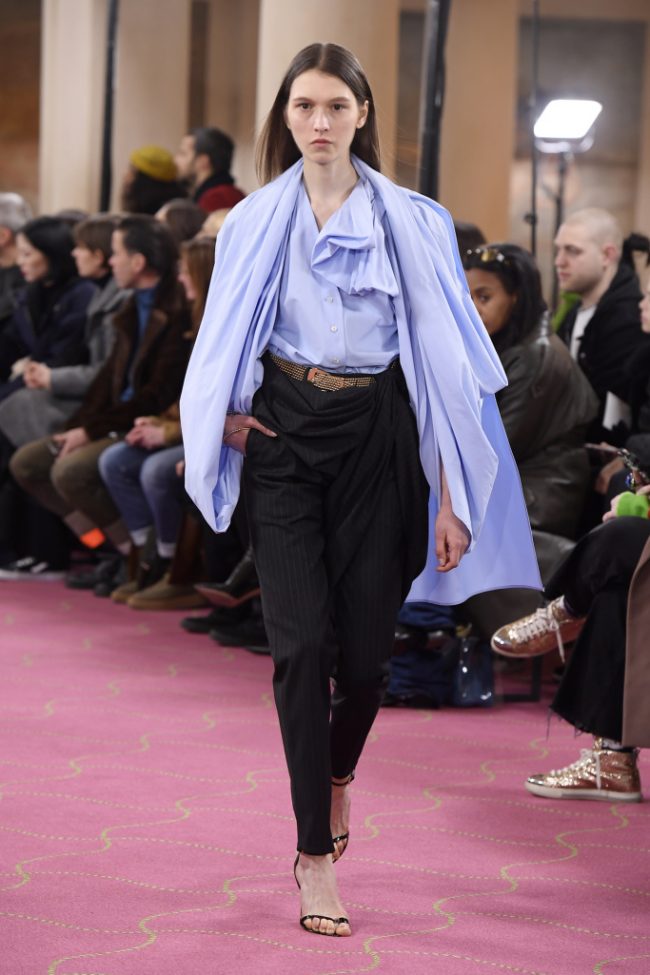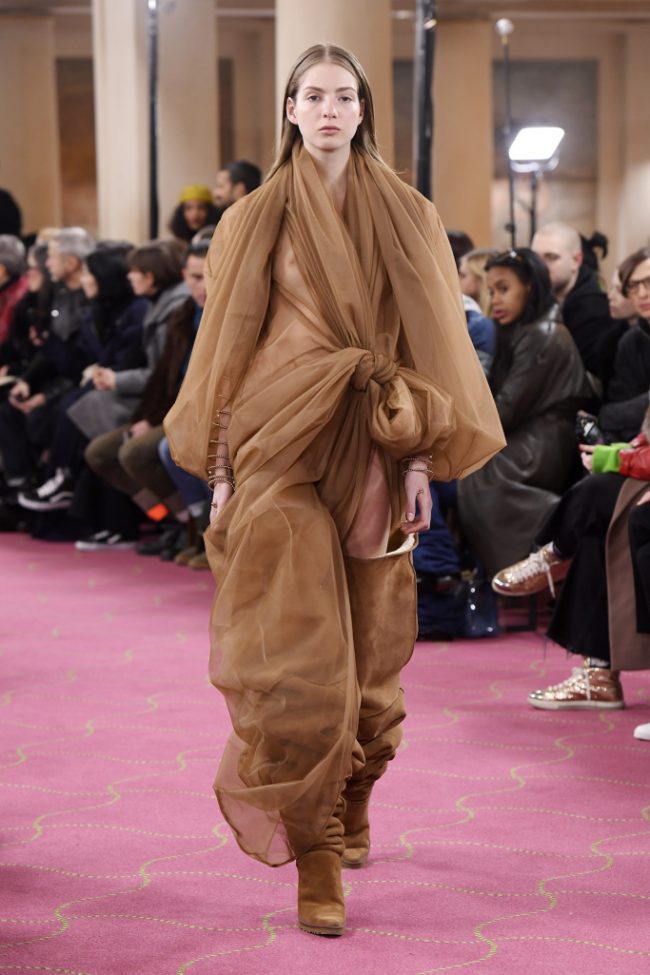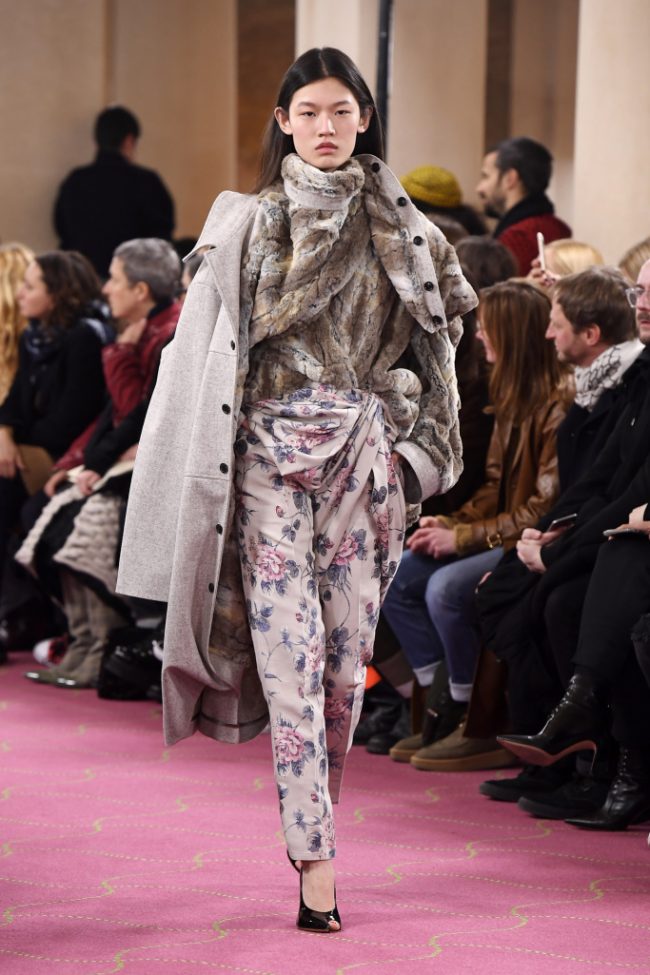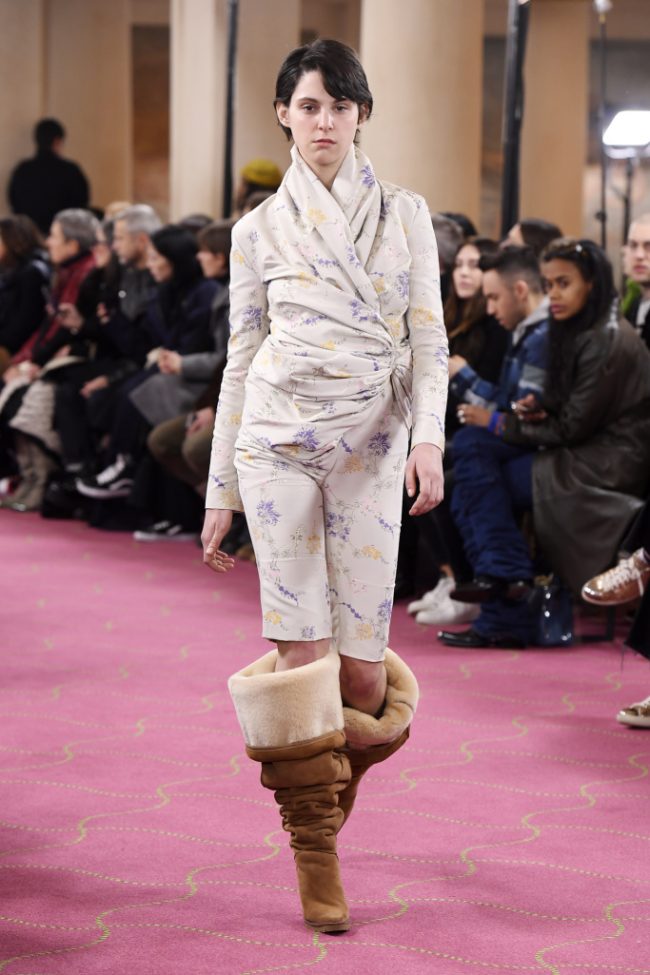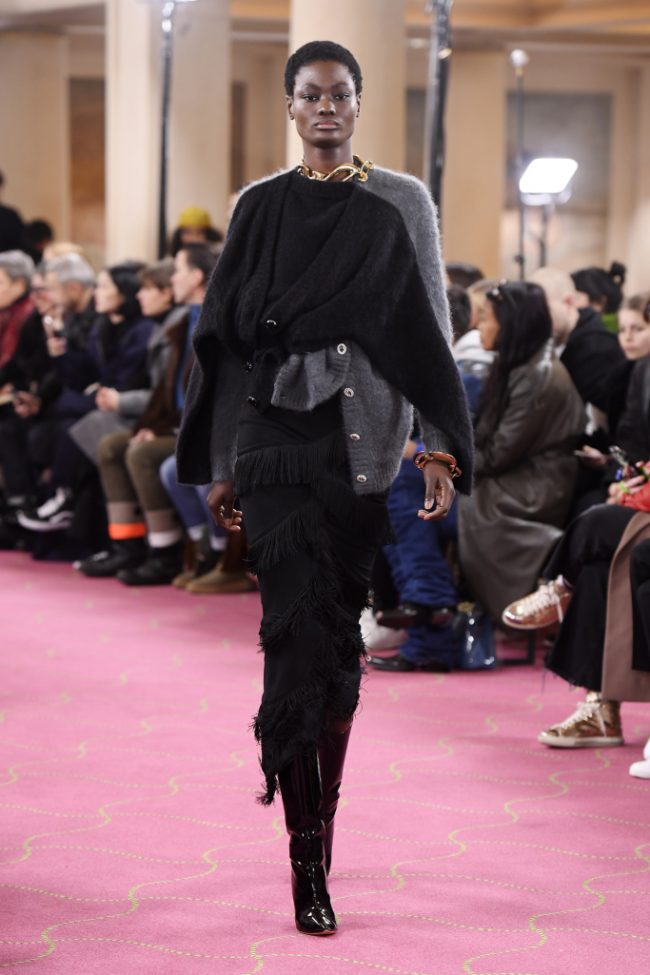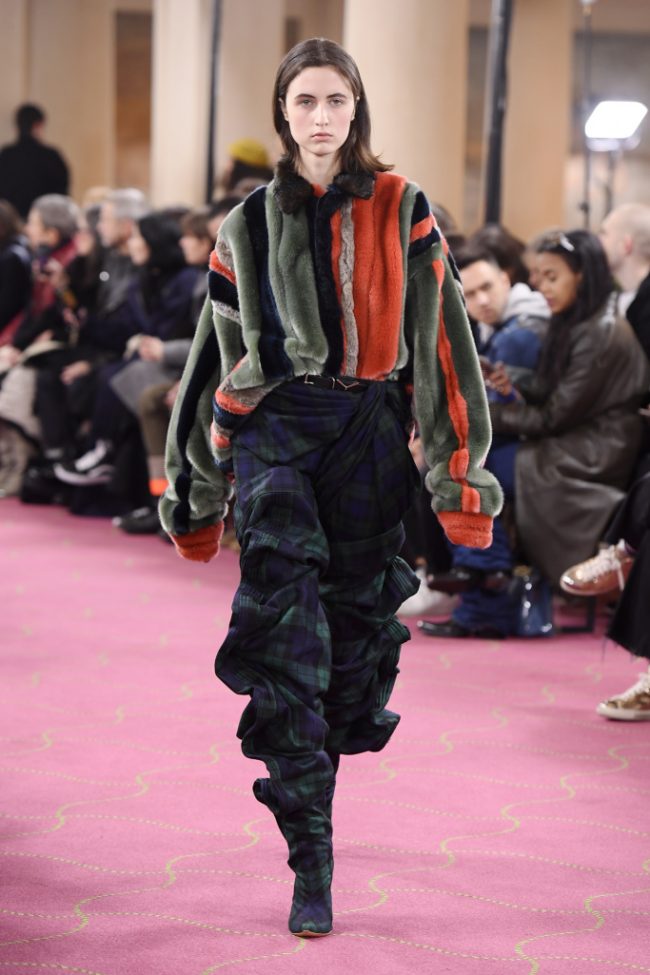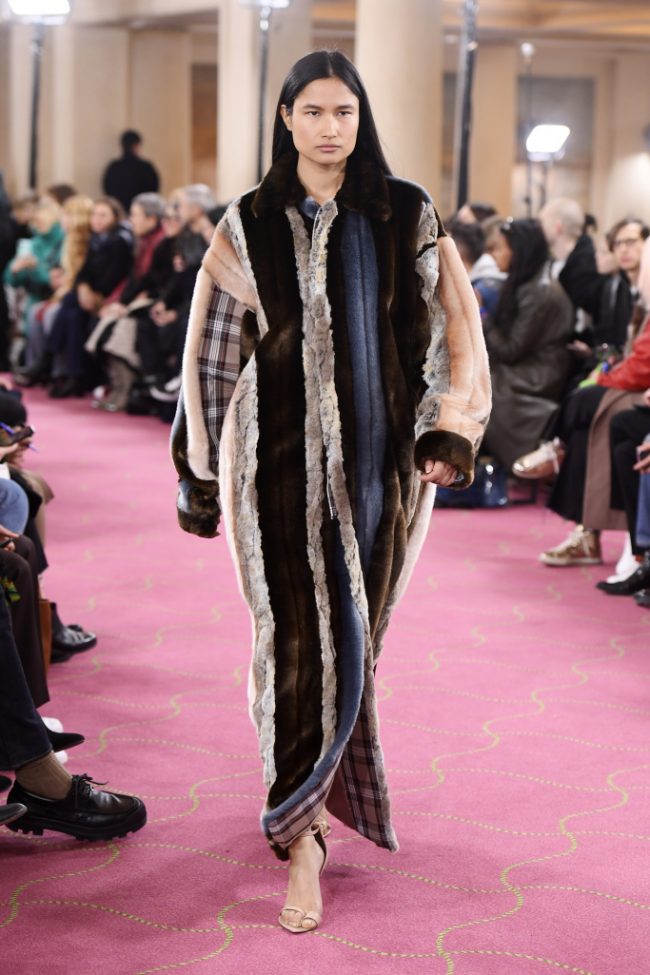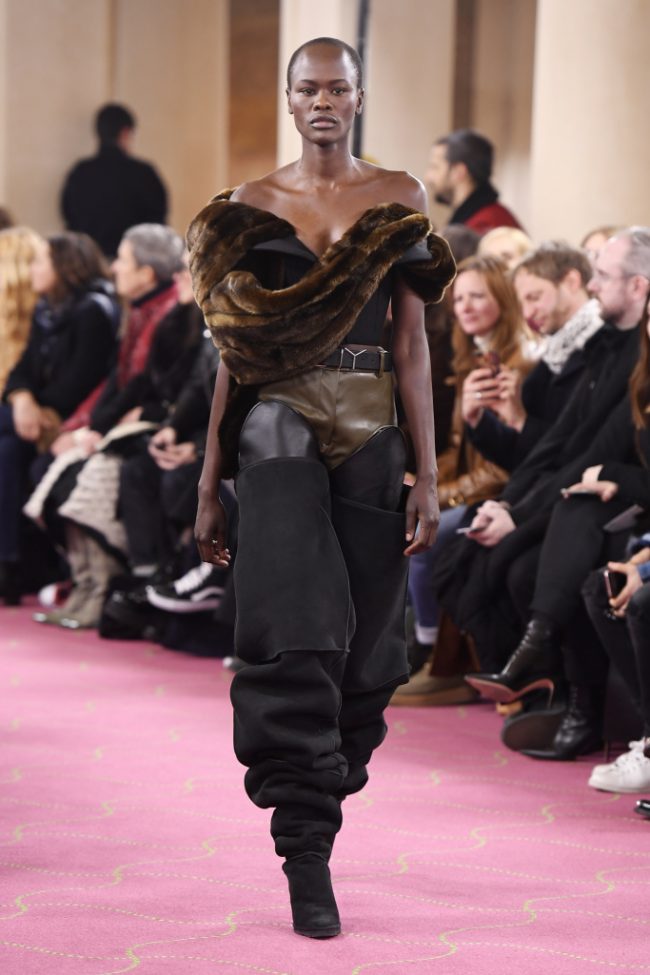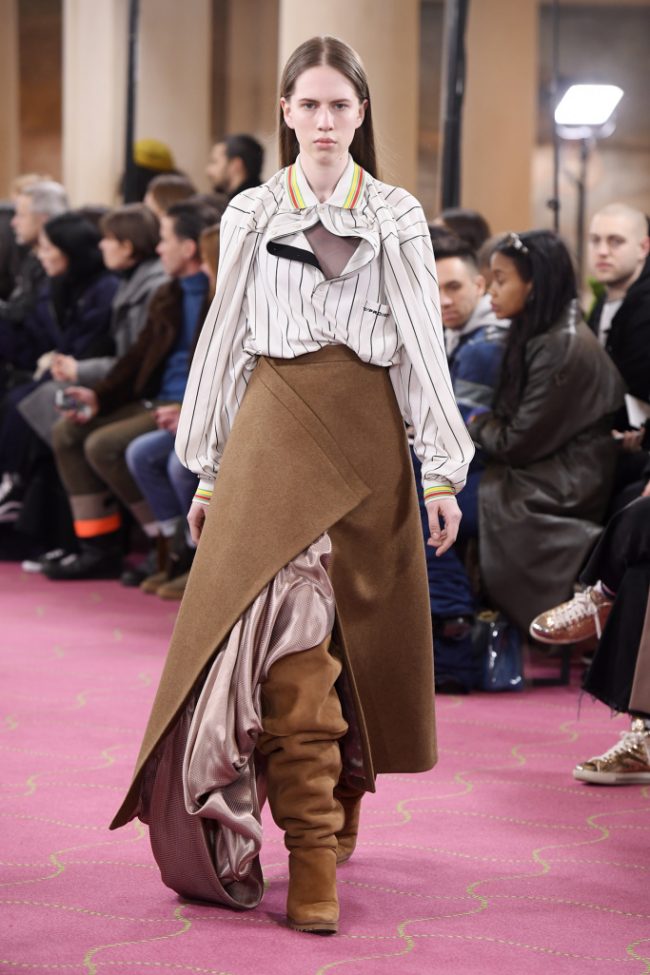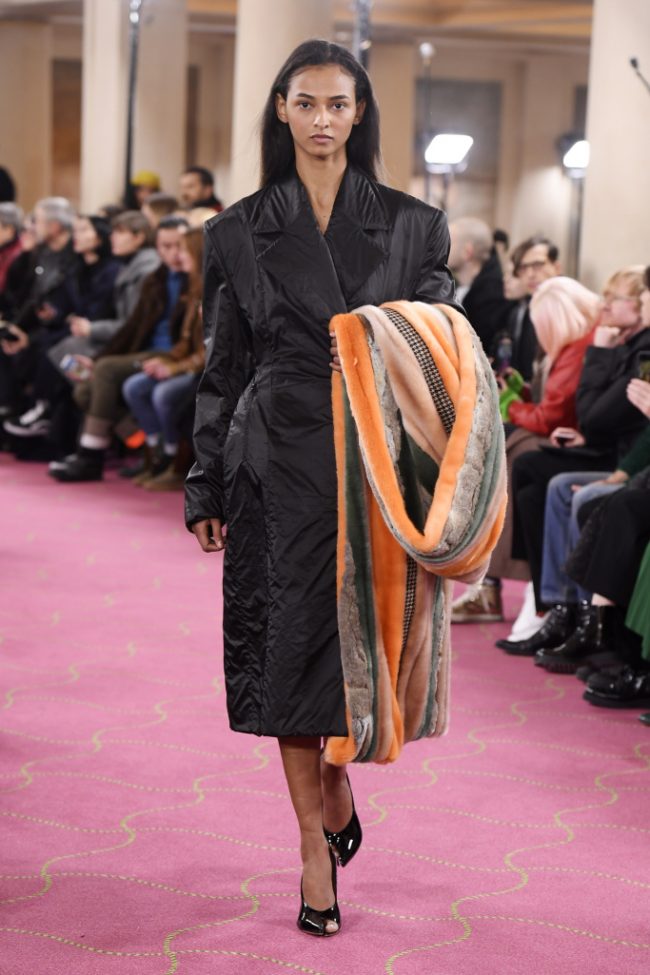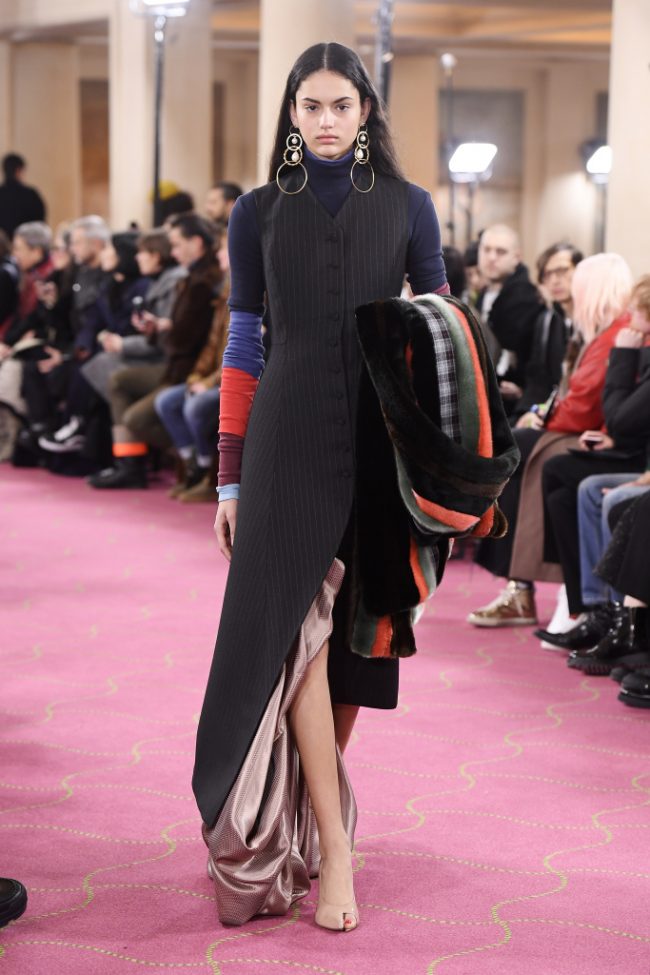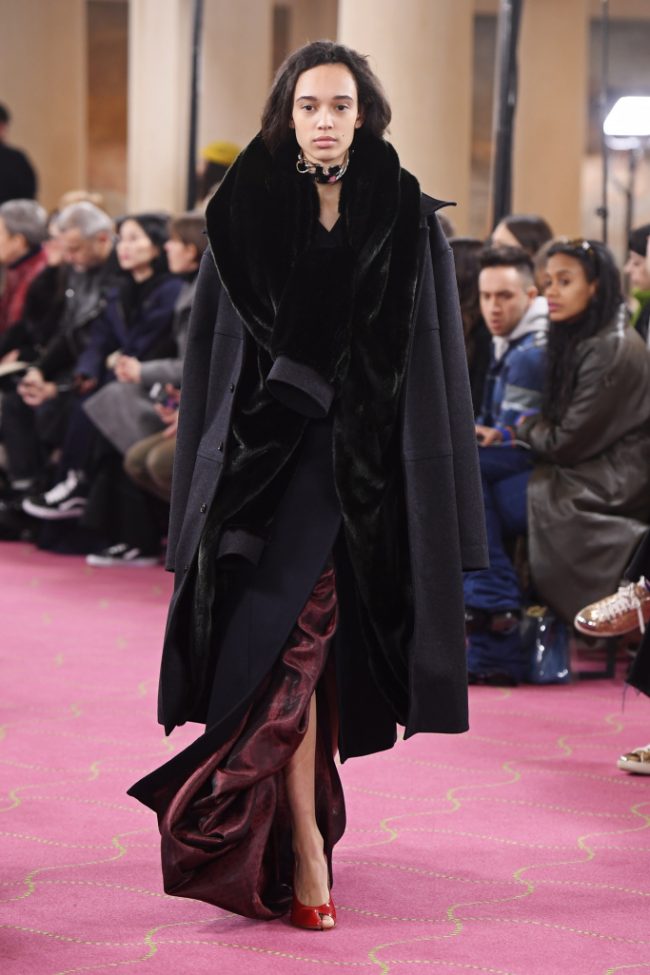 Just like our mind-gripping, obsessive crush in high school, we want to write Karl Lagerfeld's name all over everything to declare our love! Well, for fall 2018, your wish is his command. Across a tightly edited mix of tailored ath-leisure looks, sexy pumps, and the allure of sleek wool gabardine with mink trim, everything, and we mean everything, got the logo touch. "Karl" written on leather handbags and  printed on trims….it was the kind of tattoo that we love!  Hard to imagine Karl would not include fur in his eponymous line and, voila, a Karl logo on the back of the collar on a mink jacket made us melt.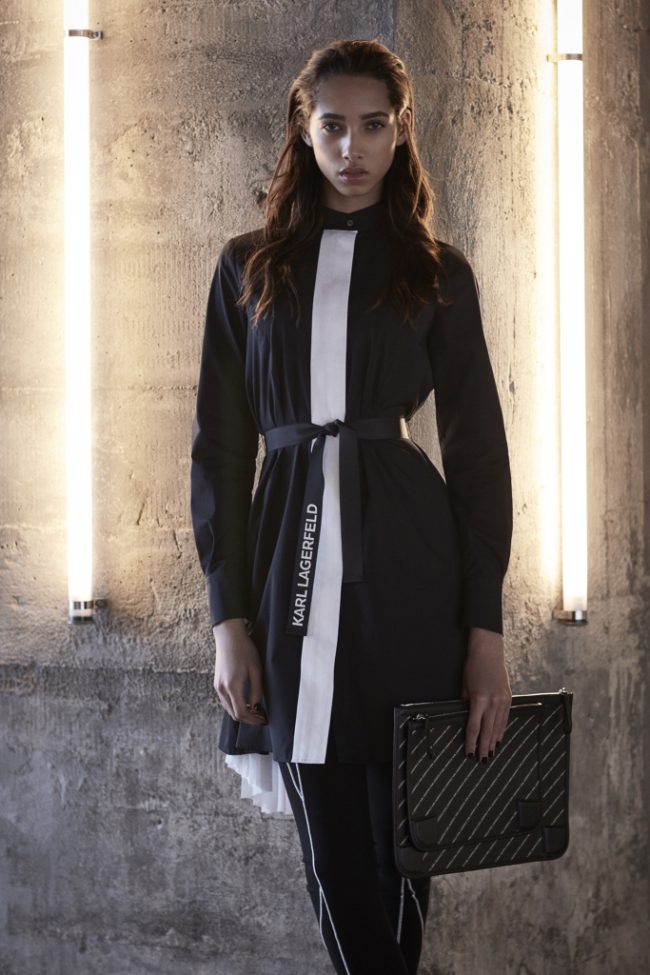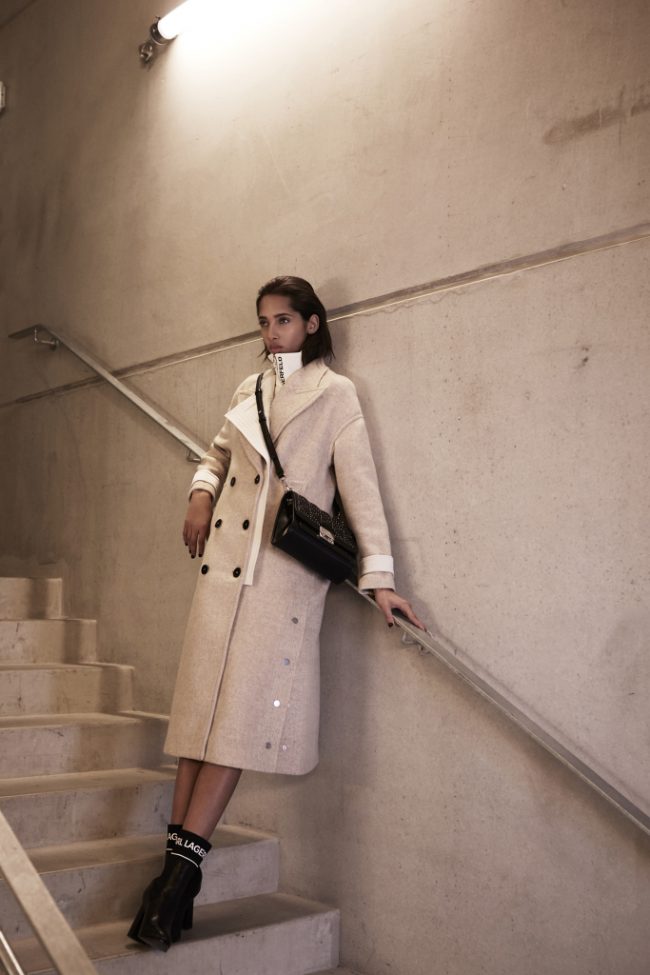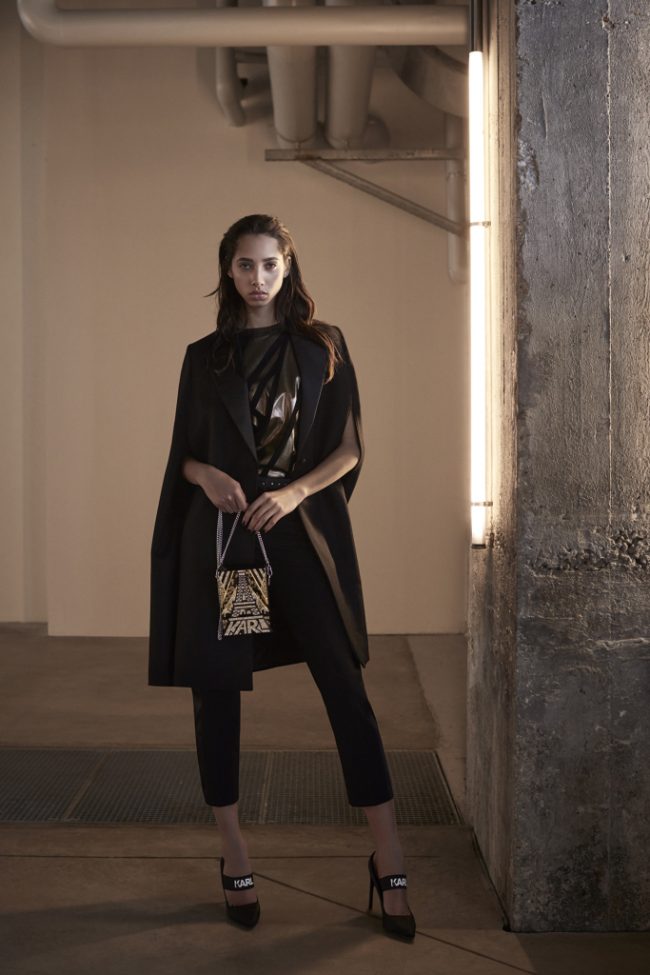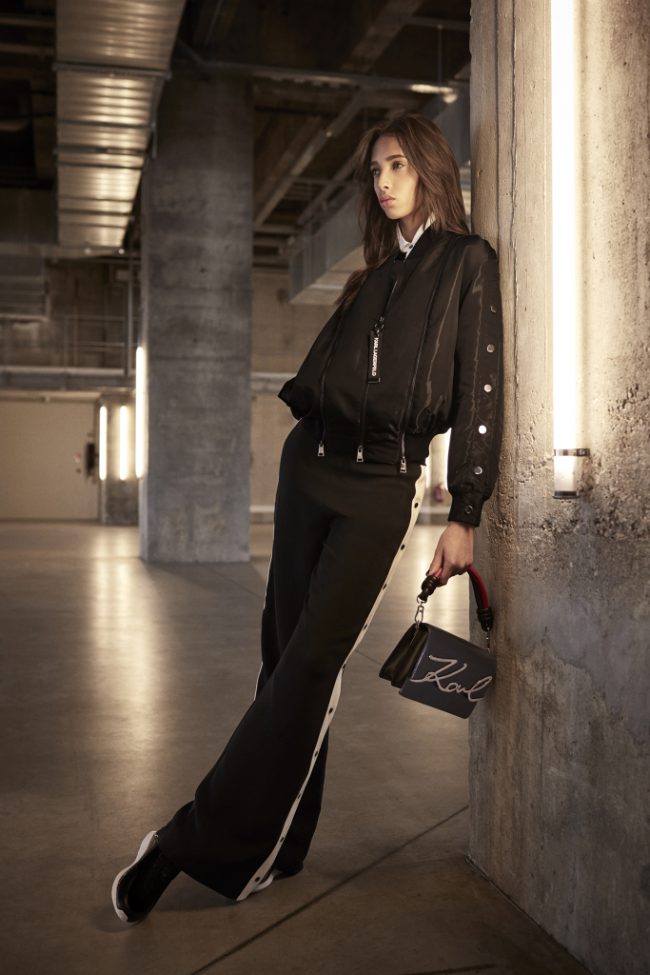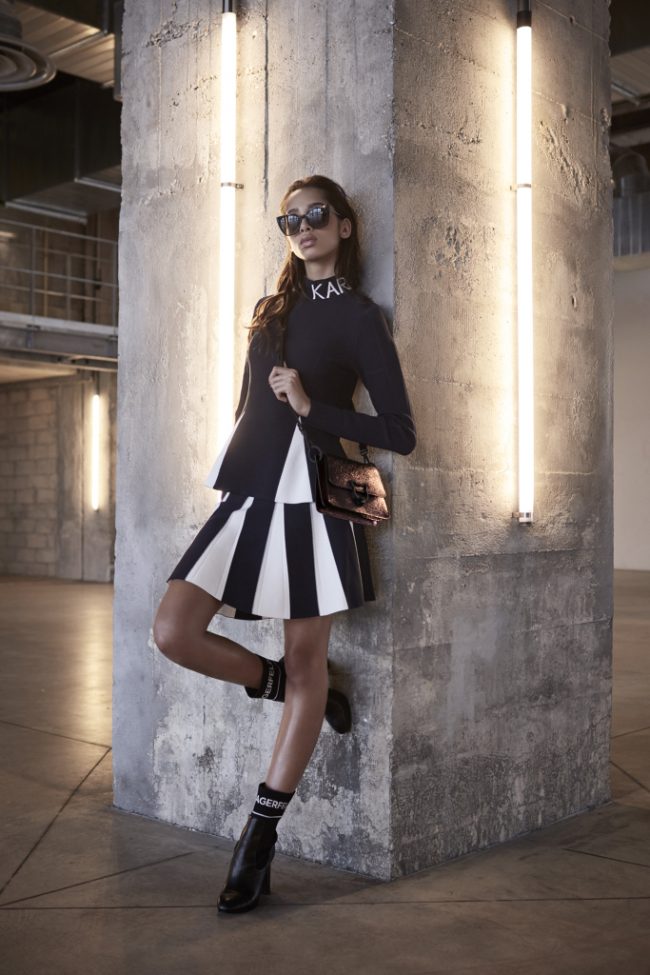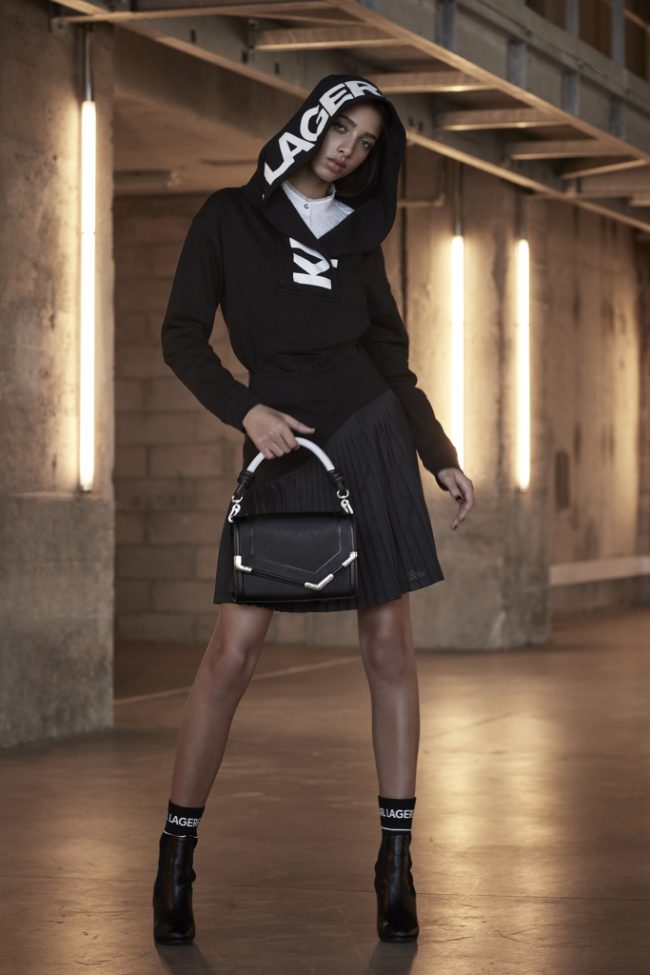 If you're looking for the perfect example of what edgy streetwear is meant to be, check out Each x Other's fall 2018 RTW show. Preppy plaids, bright colors, logo markings, metallic leather, a whiff of vintage, and techno fabrics were layered together to create cool kids' fashion. Take, for example, a mint lamb peacoat with ombre color effect or a bright green fox collar on a denim jacket; each piece was fresh, youthful, and unique. A black leather coat with white shearling trim, and metallic leather patches had a punk kind of vibe. A rabbit lined trench coat had just the right attitude.  A beautiful mink jacket with a floral intarsia pattern had a softer, more ladylike appeal but the intarsia logo on the sleeve still reminded you of the cool factor.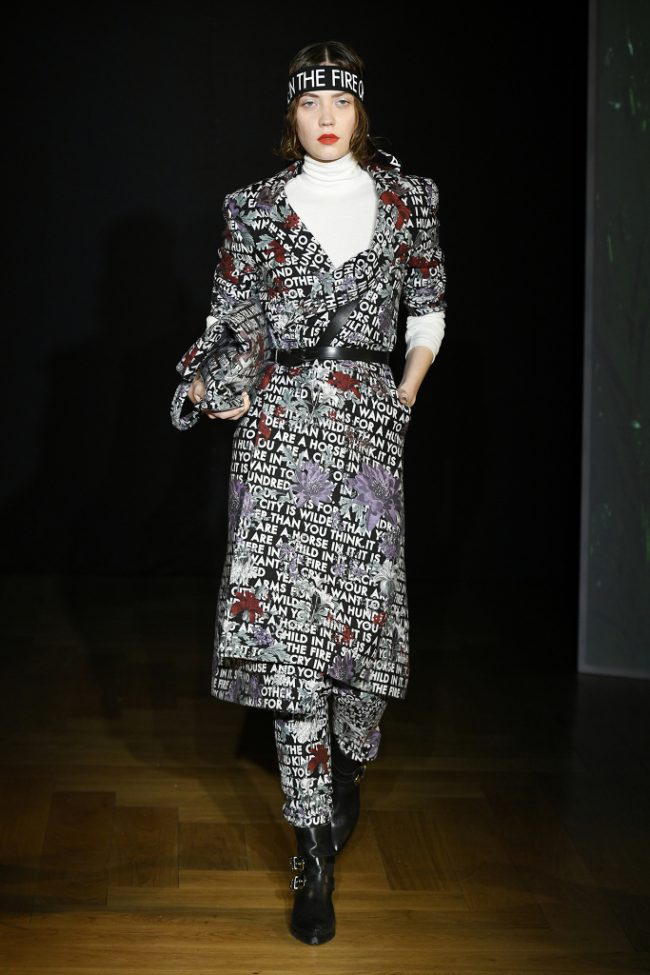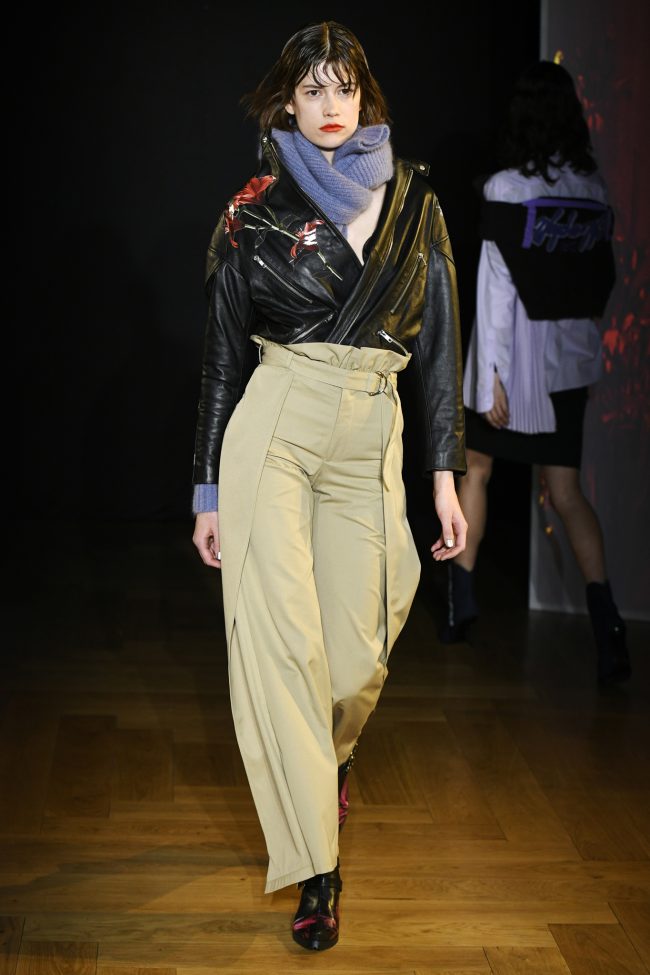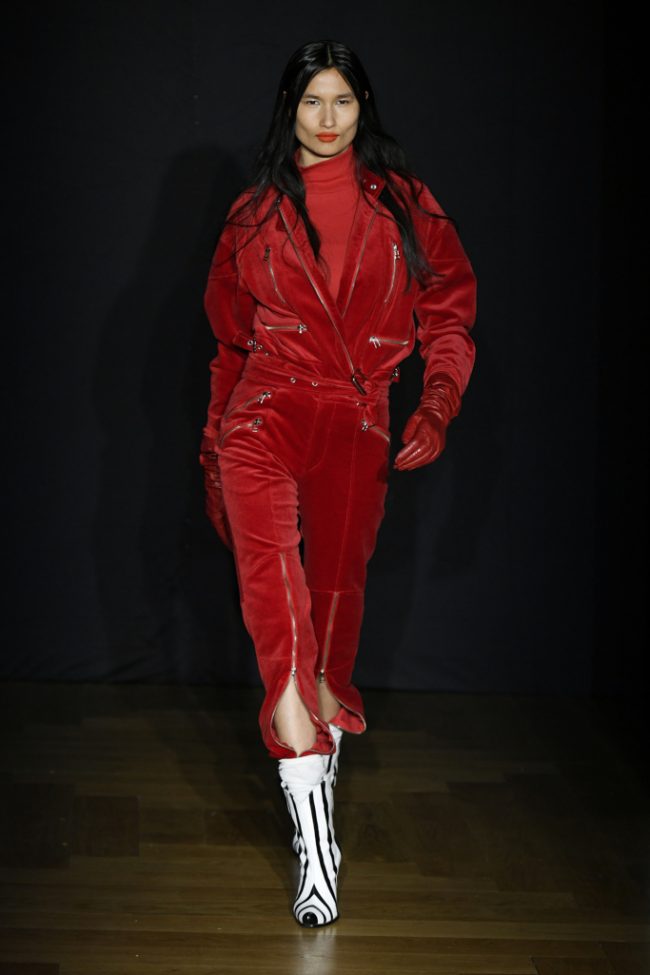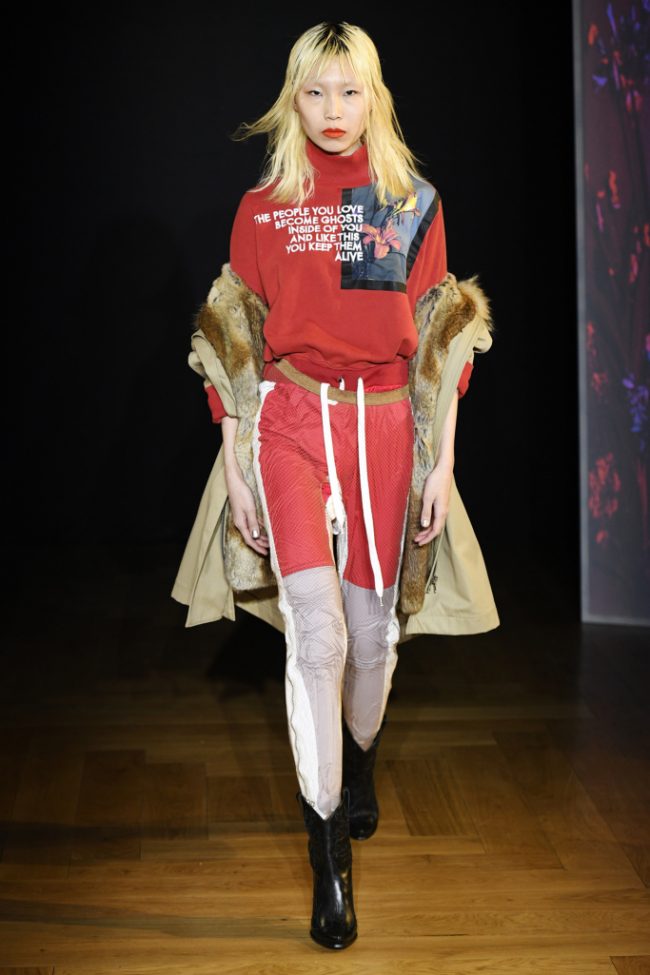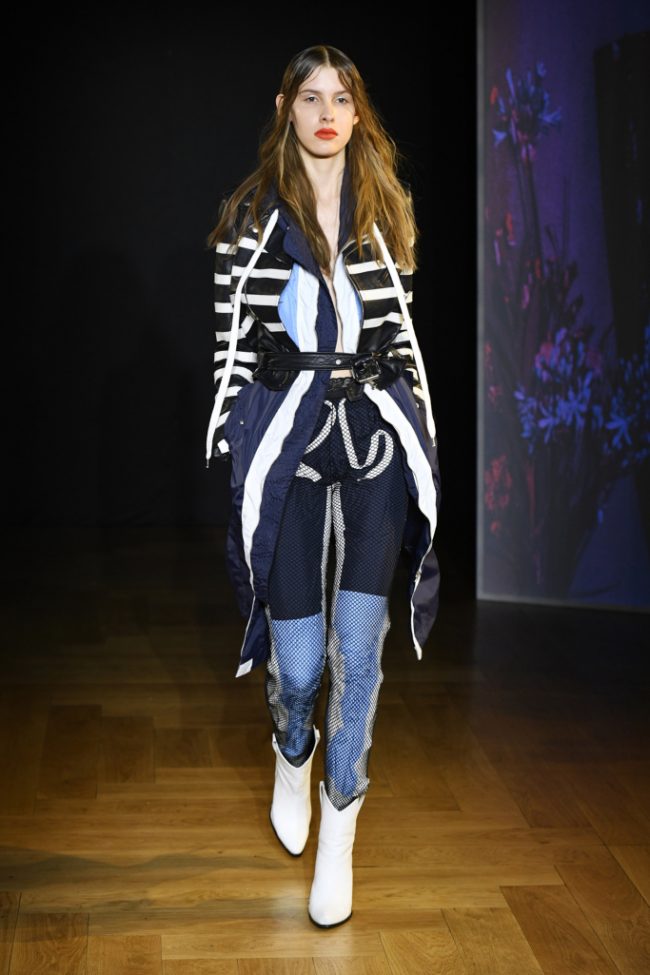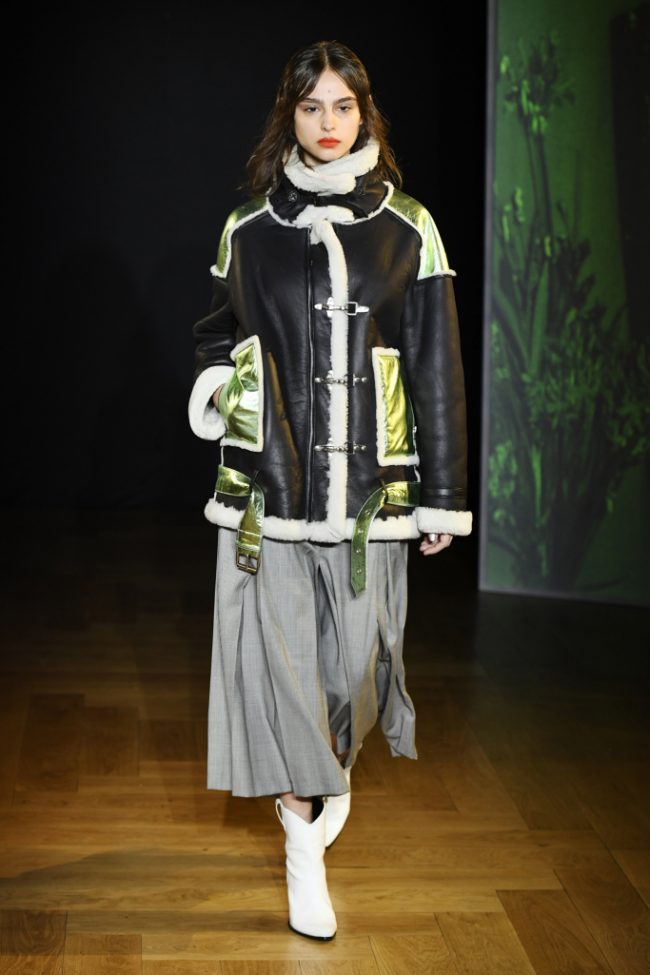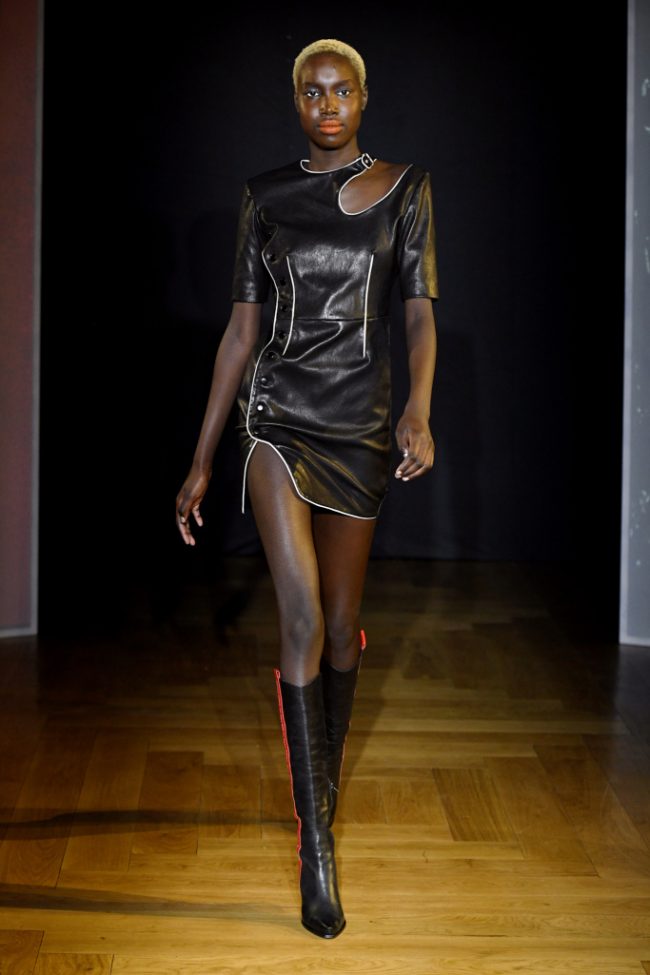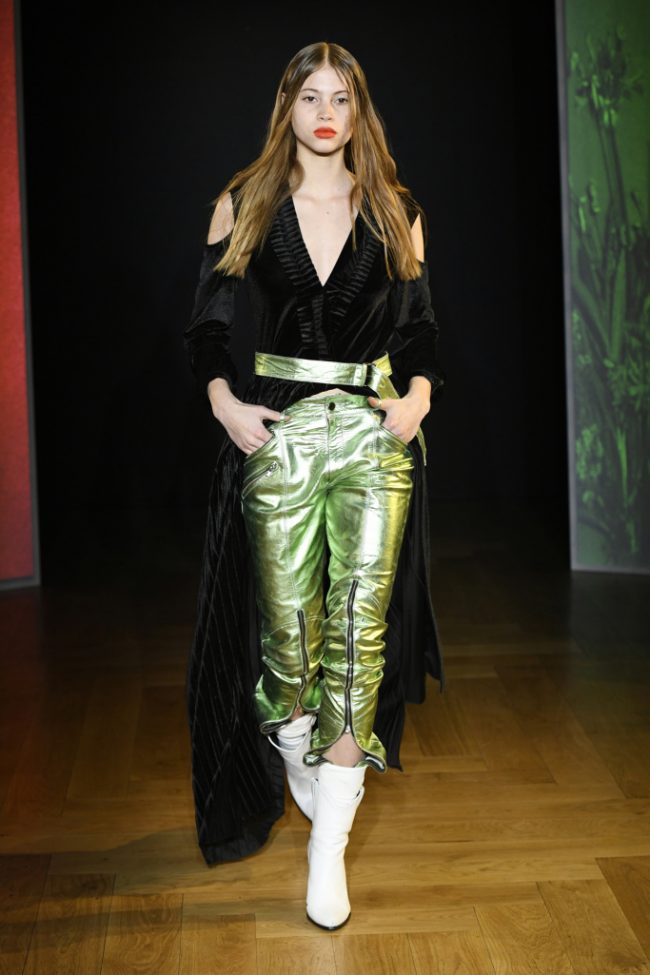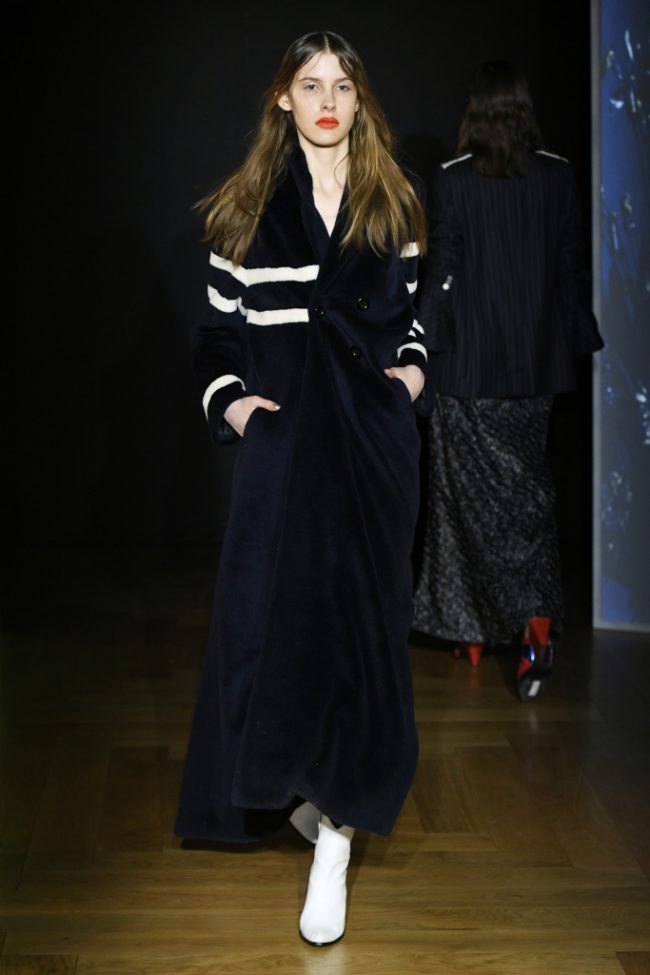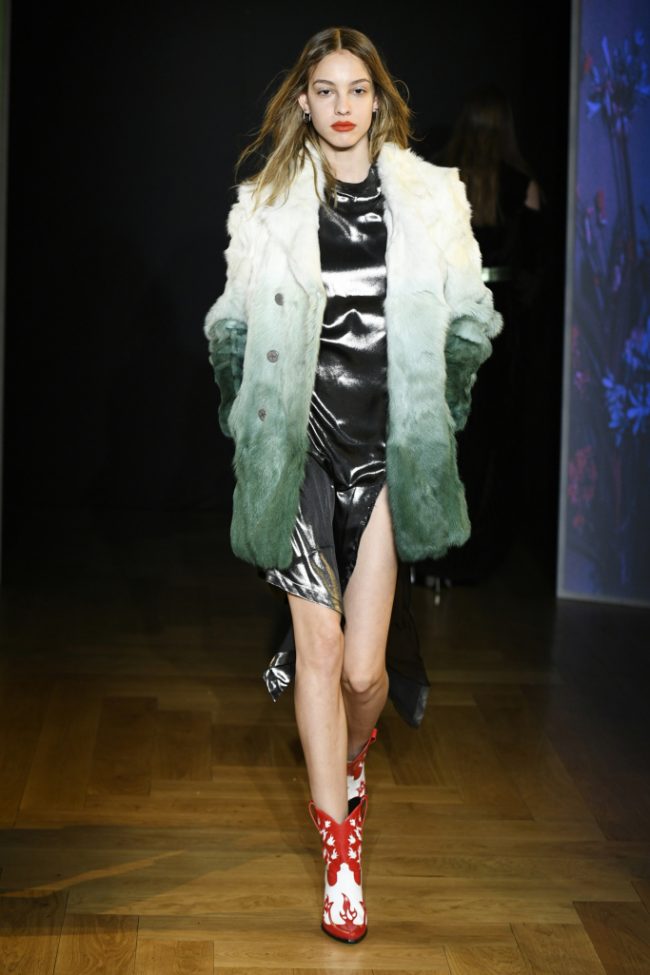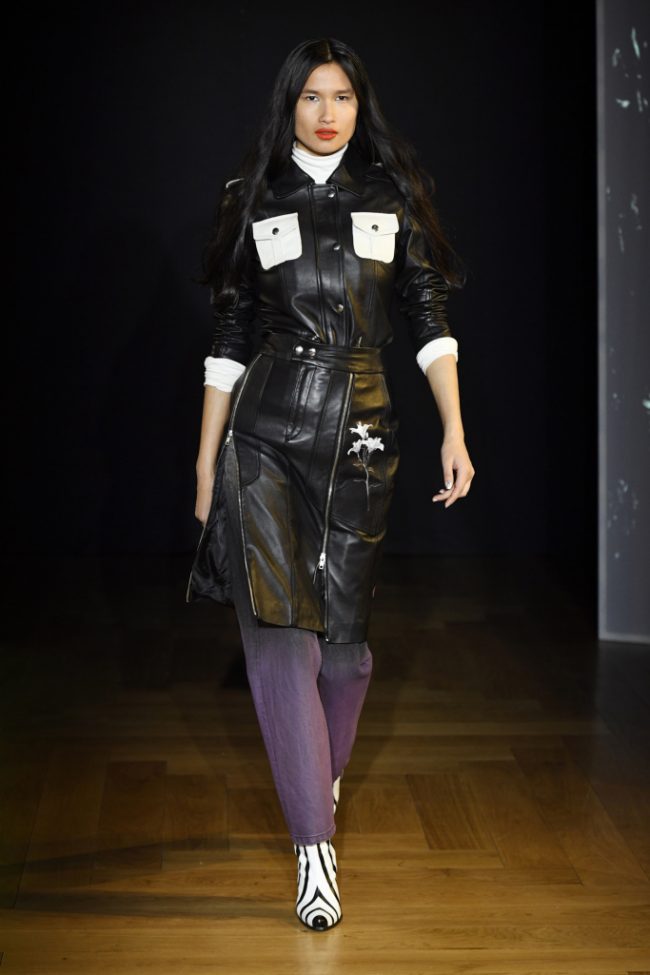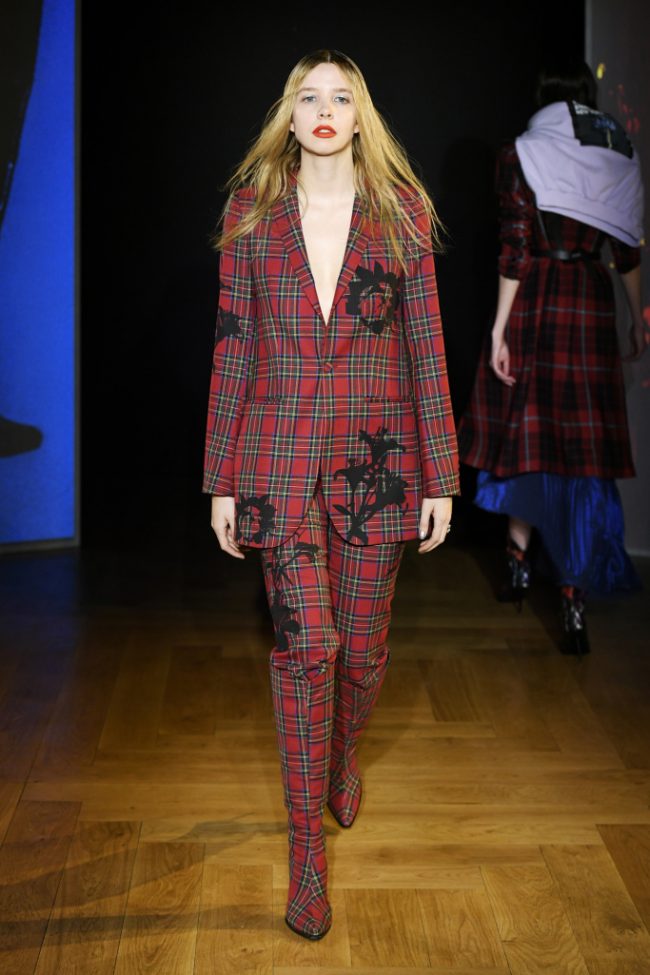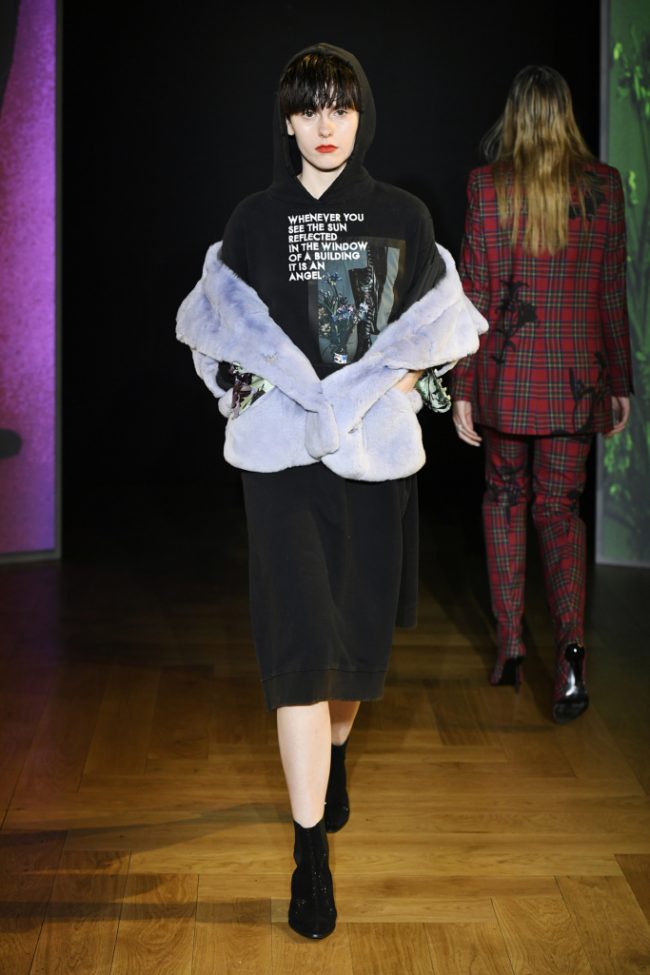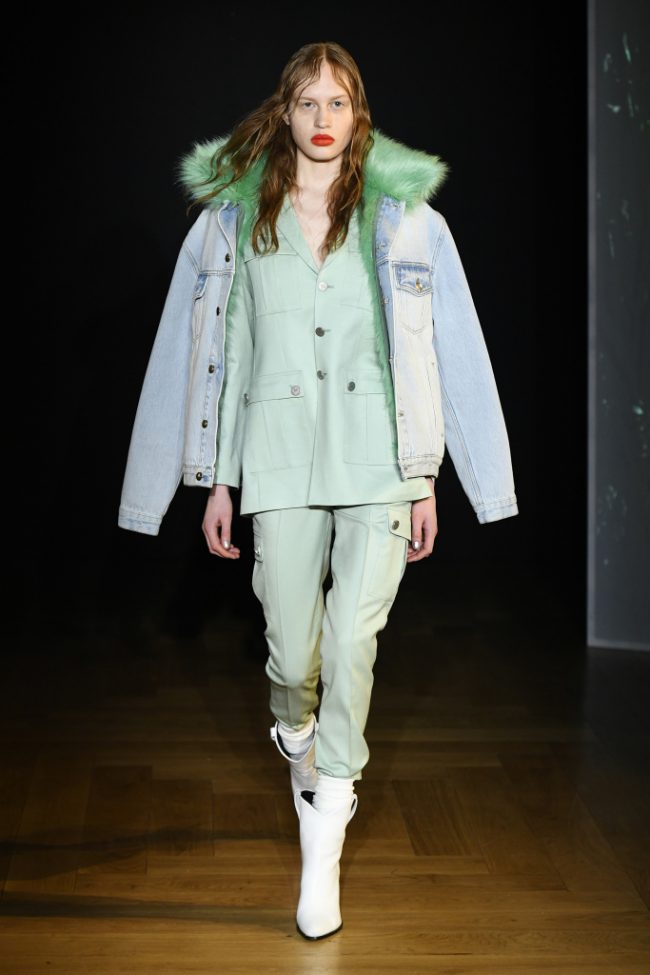 "This is a strong woman but with sensibility and fragility," Guillaume Henry said of his fall 2018 RTW collection for Nina Ricci. Bridging the gap between her sensual side suggested by quilted silk robe coats, and her contrasting strong side reflected with military toppers, he used plush lamb as his métier of choice. A bold black cape, a voluminous soft pink coat and, and a pristine white jacket were the most original looks Henry put forth. A grey jean jacket styled coat bursting with white lamb lining was the perfect middle ground for today's modern woman. Regrettably, the RTW lacked any supporting role to the key coats Henry designed.